adil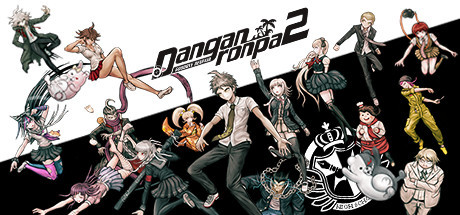 Danganronpa 2: Goodbye Despair
Playtime:
37 hours
Status:
Beaten (
44%
)
Screenshots:
No pictures
Platform:
PS Vita (available on
Steam
too)
Fun Rating:
5 out of 5
Read more...
---
If you haven't played/read the first game, I urge you to give it a try. It's a really fun experience if you enjoy mystery (and despair). Also, this second game rely heavily on the first one so I wouldn't recommend reading anything about it before playing the first game. You've been warned.
The good
The character design and the art are just perfect! The writing and story overall is insane(ly good!). It was a very enjoyable and dark experience at the same time. The full cast was really great as well. At first, I missed the original cast from the first game but once I got acquainted with the new cast, I had forgotten the old one. The new setting (Jabberwock Island) is really awesome also, as well as that new mascot Monomi. And the story is really huge. It took me a lot of time to finish it but not once did I feel bored! And I still have the extra mode I just unlocked after beating the game to do!


The bad
Trials are still a bit tedious. Thankfully after I switched to the gentle difficulty it was a lot more okay. I still had to glance a few times at the answers because I didn't always get what I was supposed to do.


Conclusion
Danganronpa 2 is obviously the best of the two and it got me hyped again for Danganronpa 3. The game is massive but never got boring, it's well written with a cast full of intriguing and interesting characters. Definitively a must play if you enjoy the Visual Novel genre.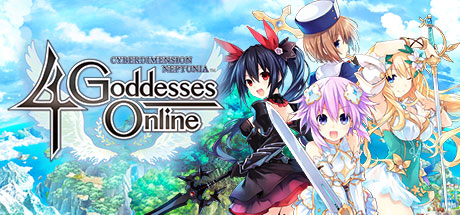 Cyberdimension Neptunia: 4 Goddesses Online
Playtime:
20.3 hours
Status:
Beaten (
90%
)
Screenshots:
No pictures
Platform:
Steam
Fun Rating:
2 out of 5
Read more...
---
The good
The cast of Neptunia in an action (offline) MMO game sounds good to me. And with colourful graphics I was really tempted. But it was a very poor simulation of MMO sadly with lots of boring part.


The bad
Class are characters bound. You can't choose who your tank is or who your healer is. Neptunia is the tank and Blanc your priest, it's not exactly a bad point but a little freedom would have been welcomed. Especially considering there's only 8 or 10 skills total and half of them are useless on some character.... The story is also uninteresting. The combat feels weak and is pretty poor. Farming (like a real MMO) is to be expected but when you make the combat so bad it turns to be a really boring chore.


Conclusion
Overall, it was very far from my expectation. I've read a lot of positive reviews but I just couldn't enjoy the game that much. It was tedious and boring at times. Okayish at other times. But never was I really having a blast playing it. I wouldn't recommend the game, even to fans of the franchise. It's best to try it before buying it.