adil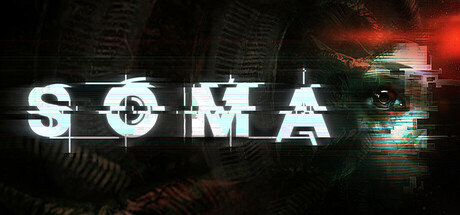 SOMA
Playtime:
10 hours
Status:
Beaten (
100%
)
Screenshots:
17 pictures
Platform:
Steam
Fun Rating:
4 out of 5
Read more...
---
The good
The strong point of this game is definitively its atmosphere along with its pretty great and intriguing story. It takes a bit of time to get into it but it was very well worth it. It is more a walking sim than a regular game but it was well done, and thanks to its interesting and intriguing story, exploring was far from being a chore. If you're as curious as me at least. And the game looks quite beautiful, especially the underwater areas.


The bad
The horror was okayish, but only a few parts were really intense. Other than the few times I was in panic and under pressure, it's usually a bit more of a boring encounter. I would have enjoyed the game more without the horror also to be honest.


Conclusion
A great game that was very much worth playing. Easy recommendation if you have even just a slight interest in the game. Plus it's a great looking game!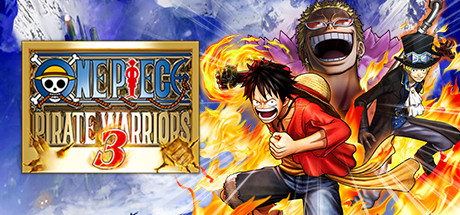 One Piece Pirate Warriors 3
Playtime:
14.3 hours
Status:
I am done with it! (Beaten / Dropped) (
55%
)
Screenshots:
No pictures
Platform:
Steam
Fun Rating:
2 out of 5
Read more...
---
The good
The game is a Dynasty Warriors style game, with lots of One Piece characters. The story seems to be following the manga though I haven't paid much attention to it, and I haven't checked the manga in a while but it seems true. Though I'll be honest, it wasn't as good as any other Dynasty Warriors like game I played (Hyrule Warriors or Fire Emblem Warriors).


The bad
The game is a true pain in the ass to setup. I had to install a third party program to use my Xbox One controller properly... And it crashed so frequently I lost all hope to finish it. I mean it's "okay" if it fails to load as I only wasted a few minutes but when I play the whole level (which may take up to an hour of game time) and the last video doesn't load and the game freeze or crash... Meaning I lost all my progress of this stage, then no thank you. If it happens one time I say okay this might be bad luck. But when it happens regularly and randomly, I soon reach my limit. I went up to chapter 4 last episode but it crashed twice so I decided I've seen enough. (basically I did 18 episodes out of 22 total) Also, most of the characters aren't really fun to play. And the game doesn't feel that great either. Outside of a few characters where you feel the impact of your hits.


Conclusion
This one was definitively not worth my time. The experience was kinda boring overall but I am not really a fan of One Piece. I do enjoy Dynasty Warriors like game, or so I thought until I played this one. As said, it wasn't really an engaging experience for me, coupled with its technical problem (configuring gamepad requiring a third party program, random crash in game) this means I can't recommend it. But you're free to try, if you love One Piece, maybe you could bear with all the bad things?