adil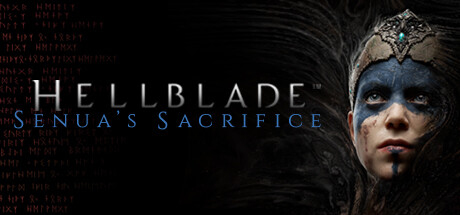 Hellblade: Senua's Sacrifice
Playtime:
About 10 hours
Status:
Beaten (
93%
)
Screenshots:
No pictures
Platform:
Xbox Game Pass PC (on
Steam
too)
Fun Rating:
3 out of 5
Read more...
---
The good
Let's start with the obvious. The game is stunning visually. The art and graphics are really awesome. I loved the combat phase, it felt really dynamic and satisfying once you master it. The story was somewhat interesting despite being a bit confusing at times. And the sound is insane! The game really shows a lot of great quality but...


The bad
The fighting gets boring after a while due to it being quite repetitive (but it's still the most fun nonetheless). The gameplay itself outside of fighting is about solving a few visual puzzles. And it gets boring as well after a while as there's barely anything entertaining in it. If the game wasn't as beautiful as it is I probably would have dropped it. And, personal feeling here but, I feel like the mental illness thingie was oversold by people. I mean the experience itself is interesting but overall I didn't learn much. We also never really saw the other "side", we're simply trapped in Hellblade's world 24/7. No background story (or barely). The psychosis was simply a tool to put the player under stress with those voices and to create Hellbalde's world (Helheim). I also remember being annoyed at the lack of guidance. Most of the time it's fairly easy to figure out the road but sometimes it's really painful and unless you play it in a short span of time, it's easy to get lost.


Conclusion
Overall it looks like a great game since it has a lot of good points on paper however in reality the game doesn't exactly translate into that sadly. At least for me. It's a nice experience, can't say I forced myself much to play it but overall I was a bit disappointed as I expected more.
Forza Horizon 4
Playtime:
63 hours
Status:
Beaten (
39%
)
Screenshots:
No pictures
Platform:
Xbox Game Pass PC
Fun Rating:
5 out of 5
Read more...
---
The good
The most fun I had this summer so far. The map is gigantic and open. There are simply too many cars to even try them all without wasting an unimaginable amount of time. Lots of customisations for those interested in tinkering their cars to get the most out of them as well. There are enough activities, challenges and type of races to keep you entertained for a while. There are classic races, dirt racing, offroad and show case (some crazy races against various unusual opponents). Some of the activities involve stunt, drift, taxi driving, fastest rentals (basically a good way to drive some supercars) and you can explore the whole map to find some speed traps or zones, drift zones and danger signs (where you have to jump as far as possible on some ramp). Plus some signs to find and smash and roads to discover. Also it features all seasons on rotation and it changes the way to play obviously (snow in winter, rain in autumn, sunny in summer, etc...) making it a refreshing experience.


The bad
Honestly there's nothing much that comes to mind, except the fact that the seasons are timed and locked behind it. It's a bit annoying because sometimes you feel like playing with snow but can't because it just ended and now you have to wait 3 weeks again.


Conclusion
My favourite game this summer for sure, an easy recommendation and it totally made my sub to Xbox Game Pass PC worth it.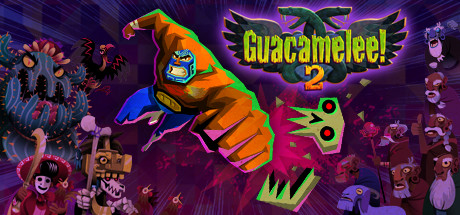 Guacamelee! 2
Playtime:
8 hours
Status:
Beaten (
58%
)
Screenshots:
No pictures
Platform:
Xbox Game Pass PC (on
Steam
too)
Fun Rating:
4 out of 5
Read more...
---
A quick word about Gacamelee! the first game first. It easily earned a 5/5 fun ratings for me. It's a great game, lots of fun, a polished gameplay, a progressive difficulty and a fine balance between exploration and fighting. An easy recommendation. Also, it's best to play it first since there's some sort of story and it continues in the 2. Also the best of the two is definitively the first game, by far (yep I've said it right at the start xD).


The good
The game is basically more of the same so if you enjoyed the first, you get more here to enjoy. The chicken sees a lot of improvement and is a lot more useful that it used to be. That's probably the best (and only?) improvement of this game. The rest is basically what Gacamelee! 1 was. With a few more downsides though.


The bad
The first annoying thing was the story. While I enjoyed the overall idea, too often did they force some dialogues out that I didn't care about. They tried too hard to be funny also. There's a nice easter egg though but as said, I felt the 1 did a better job with delivering its story to us in a simple but funny manner without forcing it too much like this one does.
The fighting was less challenging while the plateforming was a lot more challenging and less fun in some part. That is most likely due to the upgrades that gives you tons of power so outside of a few technical fights, fighting soon isn't really a particularly interesting part anymore sadly. And for the plateforming part, instead of adding new ideas they just made the whole thing harder. At least it felt like that for a good part of the game toward the end.
Also, it's worth noting that they weren't that inspired with this new game as you start stripped of all your powers and have to gain them back once more. All the same by the way as the first game. Only the chicken sees an improvement. And there's only very little addition to the gameplay here as I've stated already above.


Conclusion
Let's be honest, the 2nd game suffers hard from the comparison with the first one. To me, the first was an awesomely well done and crafted game. Finely polished in every details. For this second game, they tried, I think? Well, some parts were good (especially the chicken part) but then some felt unnecessary and some felt lazy. I'm particularly harsh here though. It's still a good game and I still had lots of fun. I just expected more new things and not a chicken DLC basically.
But it is still worth it as part of the Xbox Game Pass. Not sure I'd buy it though.