adil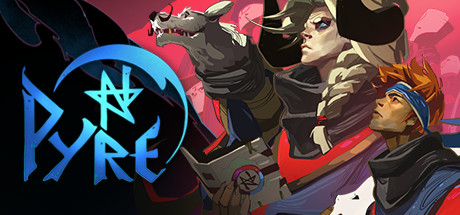 Pyre
Playtime:
19.8 hours
Status:
Beaten (
75%
)
Screenshots:
45 pictures
Platform:
Steam
Fun Rating:
5 out of 5
Read more...
---
This game is a gift from Bangle for the Stealthy Santa event hosted by Ninglor. Thanks again!
The good
Let's get this out right away. This game is a masterpiece. It took me a bit of time to get into it yes, but time was needed to understand the world I was dropped in and to become acquainted with the characters around. So, the biggest part of the game already, the visual novel part, was really really great. Story wise, I really enjoyed my time, learning about the world, what happens here and there, everything in Pyre is really interesting.
The cast is fabulous as well, and you should easily get a few favourites out of all the characters at least. Personally, my favourites were
Jodariel
for being the way she is,
Ti'zo
because everyone needs a cute mascot and he was a really lovable one and
Sandra
because well, she is Sandra. I'm not going into any details here to avoid spoiler. By the way, I'm still a bit sad I made a quick decision without thinking properly about all its consequences. Which, to me, proves that they definitively worked hard on the story, with worthy and impactful decisions to take. Something that is always very nice to have!
The smaller part of the game, where you have to play some competitive matches, 3 vs 3, is also really solid and well-thought-out. The more I played it, the more it grew on me and after a few games, I was really enjoying it a lot. Surprisingly! Since at first I wasn't all that interested honestly. But even for that, they did a marvellous job!
The art is also incredibly beautiful. Colourful, unique and well, I just really enjoyed it. And then there's the soundtrack. And they totally nailed it. They recommend to play the game before listening to it, and I kinda think the same too. Because it could potentially spoils you I guess. And you might probably miss the context also (pretty sure some tracks feel a lot more powerful and impactful because of what I experienced as well). But anyway, if you're still curious and do not mind, I'll link you some
cute and relaxing track
,
a catchy tune
, a
more "powerful" style
, and
its "Black Mandolin" version
and my
favourite one
, I think? It's hard to choose! But I wanted to share some, for myself as well.
The bad
I don't really have any bad things to report, honestly. I could say that the game is best played with a gamepad. And I thought it was better to click through the dialogue and navigate using the mouse so having to switch between mouse and gamepad was a bit meh? Though nothing really that annoying. And that's pretty much all I can think of.
Conclusion
Pyre is a masterpiece. It might be a weird or unusual mash up for some, but for me, it worked flawlessly. And with that, my first steam game down this year is already a very serious contender into the best played game of 2019! And I highly recommend it to everyone. Play Pyre people! It is very much worth it.