About Me: Chi's profile
Joined Backlog Assassins Extraordinaire on 2nd June, 2017
---
ABC Challenge: Update #1 - AB
The first game of the challenge list is done! This was a bit of a mixed bag for me - the puzzle mechanic is unique, however I wasn't a huge fan of the time restraints (but that's mainly because I can't do simple maths Plantsportation under pressure). The controls felt rather clunky too as there's a small delay whenever you press a direction so your character can orientate himself before beginning to move, but I did manage to get used to it in the end.
I was definitely expecting more story due to the opening cutscene being full of exposition that is barely touched on in the 20 stages that single-player mode has. I feel that they should either split up the opening cut-scene into multiple scenes (that would play out over the course of the game), or just go straight into the game without any story in the first place. At it's current state, the lack of any development during gameplay leaves a lot to be desired.
Aside from all the criticisms I have about this, Almightree isn't a bad game at all. The game mechanic is simple - you can only place blocks one level higher than where you're standing. New challenges are thrown into the mix as the game progresses, notably Metal Blocks you can't Plantsport and Garlic Blocks which causes Vampirethorns to shrink away when next to it. Most of the stages were pretty easy to figure out, however near the end of the game, I struggled to complete the stages fast enough. At some stages I had to pause the game and just think for a moment about what I needed to do.
In the end, I feel like this game has a lot of potential. If there's ever a sequel, I'd like to see more stages, new game-play mechanics, and better controls.
---
I just want to preface this by saying, I originally had this as a "Would Recommend" game. However, as I was writing the following paragraphs, I realised that there are a lot of flaws in this game that really made bit Dungeon II feel… unfinished. I still had a lot of fun playing it, despite all of that, but I don't feel that it's right to rate it that way because of all the problems.
Well.. this was certainly a joyride of emotion. At first, it was confusion: What am I doing? How do I play this? There wasn't any information about how to play until you press the Esc key, and even that didn't really give you much of an explanation about anything. Sure, click to attack, hold to charge up and defend - simple, right? The game doesn't mention anything about how you auto-attack anything you walk into, or that you walked to wherever you clicked. I was confused about how to best attack the monsters during the entirety of my first run of it (until I eventually I perma-died).
Next in the list was doubt: Am I just dumb? Are the controls really that obvious that it doesn't need to be explained? Is the best way to fight really just walking into them? Spoiler alert: it was. On my second play through, I felt like I sped through the boss battles. There wasn't any strategy to them aside from walking into them until they died. In most cases, I barely took any damage. My choices in equipment was solely based on how much +str and and +dex it had, the rest of the stats were just flavour text to me as I didn't know what they actually did.
And then, after defeating the final boss, it just.. ended. Well, ended with you back at the beginning for you to repeat the whole process over and over again. I had fun hacking and slashing my way through the game, but not that much that I'd want to play through it again with stronger enemies.
End Note
Two games down in my ABC Challenge, 24 more to go! I'm thinking of maybe only posting updates every 2 or 3 games I beat in the challenge, especially since I plan on trying to format it like this. Next up on the agenda is Cook, Serve, Delicious! 2!! I didn't realise that it had local co-op when I put it on my list, but I'm hoping to play it with my sib-sib. Also, if you managed to read all of this - thanks! I'm trying to write more for these challenge games since my posts will only focus on a couple at a time. I've noticed that I struggle a lot with putting my thoughts and feelings into words, so hopefully writing these up will help me to get better at it. Not aiming to be a reviewer or anything, just trying to think more critically.
ABC Challenge: The Beginning
I've only just recently stumbled upon this post, and I thought "Hey, that's a fun way to tackle my backlog!" For anyone who doesn't know about (like me 10 minutes ago), the challenge is to create a list of 26 games for each letter of the alphabet. There aren't any official rules for this challenge, so here are my self-imposed rules.
Rules
Each letter must have only one corresponding game.
If there isn't a game title beginning with a letter, it must be replaced by a title that starts with a number or special character.
Never played or Unfinished Steamgifts wins must be chosen whenever possible.
The games must be in my library for at least a year whenever feasible.
Games in the list must be played alphabetically.
Other non-challenge games can be played while attempting this.
The List
92% never played
8% unfinished
Almightree: The Last Dreamer

bit Dungeon II

Cook, Serve, Delicious! 2!!

Dead Army - Radio Frequency

Entschuldigung

Final Dusk

Grim Fandango Remastered

Hot Tin Roof: The Cat That Wore A Fedora

I Want To Be Human

Journey of a Roach

Karma. Incarnation 1

Life Is Strange

Mata Hari

NEKOPARA Vol. 2

Octodad: Dadliest Catch

PONCHO

Qora

Retro City Rampage™ DX

Sproggiwood

Tropico 4

Unhack

VA-11 Hall-A: Cyberpunk Bartender Action

WORLD END ECONOMiCA episode.01

8infinity

Yet Another Zombie Defense

2064: Read Only Memories
End Note
I'm honestly pretty surprised that I only needed to find a replacement game for just two letters - X and Z. I definitely felt like I was missing more letters than that. I'm also not sure how often I'll post updates on this challenge - I can get through games pretty quickly and I don't want to be too spammy. I might tack them onto my monthly reports, or I might do fortnightly updates. Who knows. ¯\_(ツ)_/¯
June 2018 Report
I saw a video earlier this month about Point-and-Click Adventure games and how they used signposting to nudge the player into the right direction. Beforehand, I never really paid much attention to the subtle hints games throw at us on how to go about solving a problem - I only ever noticed the obvious stuff (like the frequent "I need batteries for the torch!" kind of situations). It's not very surprising that I needed walkthroughs whenever I got stuck (I mean, how on Earth was I supposed to know that I could just use a monkey as a wrench???). Anyways, because of the video I decided to use my new-found knowledge of actually paying attention to go tackle some of the Point-and-Click games in my backlog:
I didn't only play PaC games this month though - I managed to complete a few visual novels in my backlog and a couple games I bought from the Summer sale too.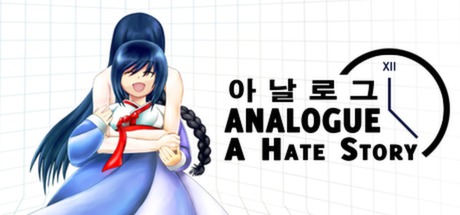 This is a solid game, I highly recommend it to those who have enjoyed Christine Love's other games (namely Digital: A Love Story and Don't Take It Personally, Babe, It Just Ain't Your Story). I don't have much else to say about this without getting into some spoilers, but I was pretty engrossed by the whole story and immediately went onto the sequel.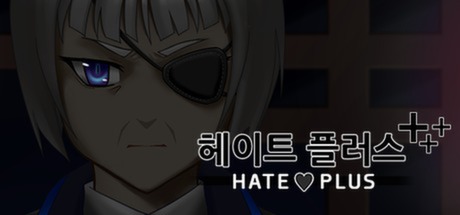 I felt the sequel was as equally great as the first. In this game, the focus is all on *Mute and the Mugungwa's past. Again, most of my comments on this would be spoiler heavy, so I won't say any more about the story.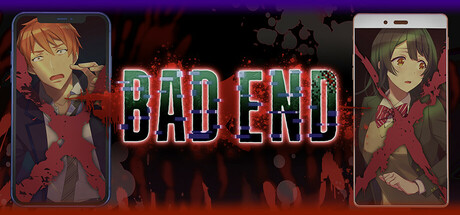 I saw that someone else had played this game and enjoyed it, so I decided to have a go at it too! And they were right, this definitely is a fun one to play and had a real Goosebumps vibe to it. If you're expecting to be scared, you'll only be disappointed. But if you're expecting and entertained by mediocre horror, this is right up your alley.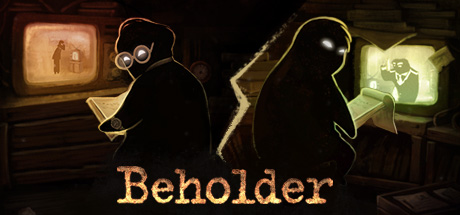 I loved the story in this game - you're a state-employed landlord that must spy on his tenants and report any crimes that goes on within your apartment. I'd say that the 'choices matter' part is handled in a somewhat similar fashion to The Wolf Among Us, where the overarching story is the same but you can decide whether you'd like your character to be kind or ruthless.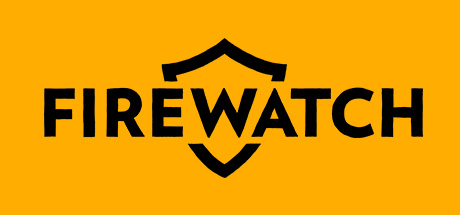 I had my eye on this one for a while - I'm so glad that I finally got to pick in up in the Summer Sale. I barely read anything about the story in this game, so I thought that this was all about a park ranger solving campsites with missing people. And that was what I got… in the beginning, at least. I was definitely engrossed in the story, I completed this in one sitting because I couldn't wait to find out what happened next.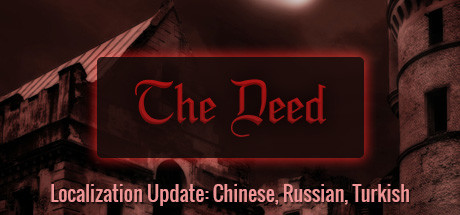 Although extremely short, this is a very good CYOA-ish game. You need to frame someone for the murder of your sister, but who should it be? I had a fun time playing this and trying to get all of the different endings. It's not for everyone, but in my opinion it's well worth it considering how cheap this game is.
Whew, I definitely managed to get through a lot this month. I haven't bought everything I wanted from the Summer Sale, so fingers crossed that I don't go overboard with the games again this year.