Bundle and cents games buyer. Raykou Ogami's profile
---
New June Games Added To My Library

SteamGifts Won Games


Bit Blaster XL
Drunk Wizards
Airport Firefighters
Orion
Sakura Spirit
Rating: 98%
Price: $0.99
Steam Store</td>
Rating: 8%
Price: $7.99
Steam Store</td>
Rating: 41%
Price: $19.99
Steam Store</td>
Rating: 75%
Price: $13.99
Steam Store</td>
Rating: 80%
Price: $9.99
Steam Store</td> </tr></table>

Risen
The Night of the Rabbit
Airport Firefighters
Orion
Rating: 86%
Price: $9.99
Steam Store</td>
Rating: 91%
Price: $19.99
Steam Store</td>
Rating: 68%
Price: $19.99
Steam Store</td>
Rating: 80%
Price: $9.99
Steam Store</td> </tr> </table>

A Story About My Uncle
Divinity: Original Sin
Mirror's Edge™
Mark of the Ninja
Child of Light
Rating: 92%
Price: $13.99
Steam Store</td>
Rating: 89%
Price: $39.99
Steam Store</td>
Rating: 89%
Price: $19.99
Steam Store</td>
Rating: 97%
Price: $14.99
Steam Store</td>
Rating: 92%
Price: $14.99
Steam Store</td> </tr></table> Steam Bought Games



Prison Architect
Rogue Legacy
Transistor
Undertale
Cities: Skylines
Rating: 94%
Price: $29.99
Steam Store</td>
Rating: 94%
Price: $14.99
Steam Store</td>
Rating: 95%
Price: $19.99
Steam Store</td>
Rating: 96%
Price: $9.99
Steam Store</td>
Rating: 93%
Price: $29.99
Steam Store</td> </tr></table> Published: 03/June/2016 2:52AM PST
List Meanings
Review % Colors
0-20% | #FF0000
21-40% | #E09A46
41-60% | #18DABF
61-80% | #57BE14
81-100% | #66FF47
</center>
New #month Games

SteamGifts Won Games


Started Playing: 29/05/16
Bastion Gameplay Update
I got this game at 75% discount price if I recall correctly, and I really enjoyed the 6 hours I played it.
SPOILERS AHEAD
My first impressions were the great graphics and art the game had. Plus the amazing narration from Rucks. The fight system was a bit weird at the beggining but after I practiced, I got my favorite combination of weapons+skill, and how to counter the enemies. It's a quick-game, but you got New Game Plus so you can change a few choices you did in your first playthrough. Gotta recommend it. Hope I can get Transistor in a discount soon! (Summer Sale)
Thank's for your time to read this.
Finished Playing: 31/05/16
Started Playing: 30/04/16
Bioshock Infinite Gameplay Update
SPOILERS AHEAD
My first impressions after updating my GPU and being able to play this on 1080p 60fps and be able to record it are; so damn gorgeous. Every scene looks so colorful and alive. I feel immersed inside Columbia. I just saved Elizabeth from the Tower, and now I'm stranded in a beach. Feels good playing this game. I'll edit this with updates.
Thank's for your time to read this.
Finished Playing: TBA
FINISHED
Started Playing: 25/04/16
12 Labours of Hercules II: The Cretan Bull Gameplay Update

Been playing it for 4-5 hours now, and I gotta say It's fantastic. It would gather dust If i never proposed myself to play all the games I have. It's on top of the list. All you have to do is use your workers to gather resources, and clear your path. Simple as that. Is fun when they add a Thief that can steal your resources, or a Flying Woman that scares your workers. So far, I'm really enjoying it, hopefully I'll finish it soon. I'll keep making edits on this until I finish it.
I'll post screenshots on this album so it doesn't fill the page with them:
Update 28/05/16:
Been replaying it all the 20 first levels because I didn't noticed the Puzzles and that playing Casual didn't give me achievements. I gotta say I really love the background music they play, and the feel of accomplishment when you finish a level in Gold Hour!
Finished Playing: 29/05/16
Final review: I really enjoyed this game. It's fun and with the Gold Hour goal, you have to plan the best way to finish the level quickly, that means using your first few resources the correct way. Hope you all enjoy playing this one like I did.
So I joined this group one week ago, and I've been planning on playing a lot of games I have stacked from bundles and cheap-discounts. And first I want to start with these 2:
Bioshock Infinite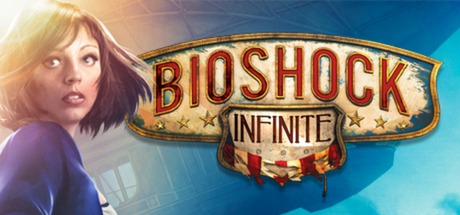 Steam Page
I almost finished Bioshock Infinite a long time ago, in a cracked version. Bought it a year ago in a Bioshock Bundle, and haven't played it. I started it and I'm planning on finishing it.
12 Labours of Hercules II: The Cretan Bull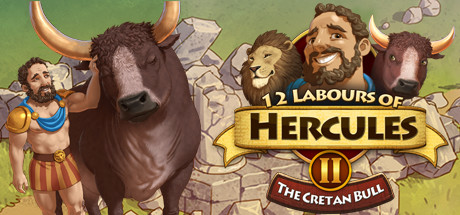 Steam Page
12 Labours of Hercules II is a random game I bought for 0.2$. It's an interesting game, out of my comfort zone. I'll keep you updated on this one.