Back once again for the... Renegade Master's profile
My favorite game genres are RPGs, simulation/management/building, and turn based strategy or tactics, but I enjoy a variety of mostly single player games. Fallout 4 is my most played game recently.
I'm a patient southern US gamer who buys bundles regularly and often gives away what I don't want to SteamGifts groups like mine (Balancing Act Guild). On occasion I accept trade offers and may buy some games during seasonal sales.
My rig is evidently an upgraded gamer build from 2012: Intel i5-3570K, GTX 1060 6GB, 24 GB RAM, Samsung 860 EVO 540 GB SSD. See it here on PC Part Picker.
---
September 2020 Progress Report
This month has been interesting in the PC gaming world:
Following the GTX 3080 and 3090 launches has me intrigued in the 3070's rumored TI or SUPER variant but pessimistic that I could get one at launch if I wanted to.
Then NVIDIA's latest drivers made DX11 games start with black screen or no input for my GSYNC monitor, with older games having no issues. So I rolled back my display drivers for the first time ever.
Also Microsoft bought Zenimax Media which includes Bethesda - Will be interested to see how that may broaden what platforms & subscriptions its games are available on.
At the beginning of October there has also been the Zen 3 Ryzen 5000 series announcement, in which AMD is claiming to take the overall gaming performance crown from Intel. Will be very interested to see how that plays out. At some point I see myself upgrading my GPU before my CPU, and given that AMD (or retailers) generally end up discounting their products sometime after launch then I may still consider the 5600X (or 5600) over the 3600.
You can see a pic & part list for my current build here on PC Part Picker.
EDIT: I'm optimistic that I'll have just as much or more time to play more games this month since I'll have some time off from work, but we'll see if my extra work load at the beginning of October offsets that.
Updated Stats
945 games (+8)
75% never played (+0%, 713)
6% unfinished (-3%, 56)
11% beaten (+0%, 106)
2% completed (+1%, 15)
6% won't play (+3%, 55)
I did some cleaning of the Unfinished category by asking myself if there were games that I partially finished that I am highly unlikely to play again, and those games I moved to Won't Play.
On Going Games
Completed
Beaten
Played, and Stuck
Won't Play
I played these previously - Not this month. Here are the games previously marked as Unfinished that I don't think I'm likely to play again, along with a brief explanation on each:
Next Month's Queue
This includes some games I am very excited to get into given their high public praise. With Fallout 4, I'm hoping to finally finish the main story and minimize my shiny side-quest syndrome.
August 2020 Progress Report
I've branched out from just playing Fallout 4, but with mixed results. Still enjoying my new 1440p 144Hz monitor. I just wish my work would calm down some so I had a bit more time to game after my usual workday.The announcement of NVIDIA's 3000 series makes me hopeful that when the 4000 series comes out (next year?) I'll get in on a cheaper 3070, something like it, or something better. Until then, my 1060 is doing just fine.
Updated Stats
937 games (+9)
75% never played (+0%, +6, 706)
9% unfinished (+0%, +2, 81)
11% beaten (+0%, +0, 106)
1% completed (+0%, +0, 12)
3% won't play (+0%, +1, 32)
This includes my Humble Choice September purchase and redemptions. I'm tempted to buy Fall Guys, but I'm going to try to restrain myself until at least Season 2 or later when more levels get added and things get fixed.
On Going Games
Stuck
Playing
Won't Play
Next Month's Queue
July 2020 Progress Report
So I got a new 27 inch ASUS 1440p 144hz display with freesync/G-SYNC - A huge upgrade from the 720p TV that I previously used! Its my first new computer monitor in way too long, so I wanted to ensure I had something that could do higher than 60hz and better than 1080p for whenever I may upgrade my GPU in the future. The good news is that my GPU supports that resolution & variable refresh rate over DisplayPort now that I upgraded its firmware, so it just comes down to how taxing each game is on my GPU as to whether it can push my monitor to its limits. Fallout 4 isn't the best game I could've broken this in with, but with a high FPS physics fix, graphic config tweaks, and the official HD texture pack, it looks and feels nice getting it to run at 60-100 FPS indoors all day and outdoors in many settings.
Stats Now
928 games (+10)
75% never played (+0%, +16, 700)
9% unfinished (+0%, +0, 79)
11% beaten (-1%, +0, 106)
1% completed (+0%, +0, 12)
3% won't play (+0%, +0, 31)
This includes my Humble Choice August purchase and redemptions. I've been really tempted to buy Fall Guys, as I had that wishlisted since its E3 announcement last year, but I'm behaving myself by sticking to my backlog and also it just makes sense to at least wait for the online performance and bugs to get ironed out beforehand, if not wait for some more minigames since I've heard some criticisms that the variety could be better.
On Going Games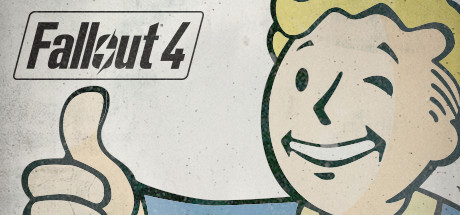 Its been fun so far reaching level 35, having explored just under half the map, starting enough of the main quest to know who took my character's son. I guess I'd describe my build as a dog loving stealthy VATS rifleman. I think I'm leaning toward joining the railroad since I've aligned with Brotherhood in a prior game and minutemen's emphasis on settlements doesn't appeal to me. I hope to get a better relationship with Piper, but her turn-ons werent what I thought they were and she seems easily pissed off by a few non-obvious actions.
So far there haven't been too many bugs, but there certainly are some where I had to do stuff like temporarily turn on no clip or revert to a save a couple of minutes ago. Also, NPCs (companions or not) grabbing your power armor is annoying. Not sure if I can fix that without a mod that disable achievements or requires all the DLC that I don't have - The major "unofficial patch" requires the latter.
Next Month's Queue
Although I've been enjoying Fallout 4 and will likely see it through to the end of the main story, I'm planning on branching out some in the coming month - Taking occasional breaks from FO4 to play other games that I'm eager to get into. Evidently I just can't get enough of FPS' right now since I can haz moar frames:
June 2020 Progress Report
This month was relaxing in some ways but crazier when it came to work.On the PC front, I've been eyeing a CPU/Mobo/RAM upgrade to a Ryzen 5 3600/B550/16GB DDR4-3600, but I think I'm going to try to hold off on it until before or on Black Friday when better deals and increased motherboard supply is available after the recent high demand on the heels of new CPUs in recent months.  I've also been looking at monitors, but when I'm looking at decent 1440p+ monitors with 90Hz+, I don't think the increased potential fidelity relative to my current monitor (because my PC can't push that res+FPS on all games) is worth the minimum cost of $350.  For that much money, I think I'd rather get into VR with something like the Samsung HMD Odyssey+ on sale. Enough drooling over new PC stuff, let's get to the games.
Stats
I only got two games from the Steam sale: Titanfall 2, and Conduct DELUXE.
All my other games have been from bundles and a few SG wins.
912 games (+31)
75% never played (+1%, +29, 684)
9% unfinished (+0%, +1, 79)
12% beaten (+0%, +1, 106)
1% completed (+0%, +0, 12)
3% won't play (-1%, +0, 31)
1% (12/912)
12% (106/912)
9% (79/912)
75% (684/912)
3% (31/912)
Last month:
1% (12/881)
12% (105/881)
9% (78/881)
74% (655/881)
4% (31/881)
On Going Games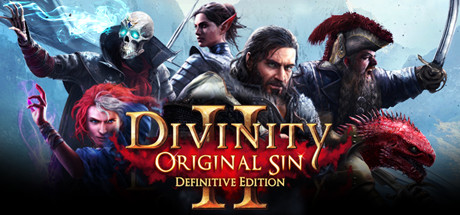 Finally picked it up again, beat up various magisters, and got some treasure. Very challenging but satisfying battles. We need more res scrolls.
Beaten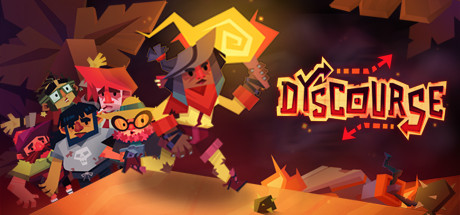 A branching story-driven game where a group of people get stranded on an island, needing to survive and find a way to get rescued. Its only a survival game in the sense there can be life & death choices impacting who survives being stranded. It was worth playing once, but scripted dialog was so simplistic that it was kid friendly. So with that and my meh engagement in the game, I wasn't motivated to play through again.
Played but paused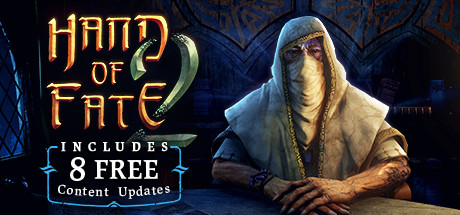 Still my favorite roguelite I've played. I've now completed more than half of the campaign, a few more endless games, and played but haven't completed one adventure. Adventure seems to be a generally longer or deeper campaign. I had to pause it though because I won…
Playing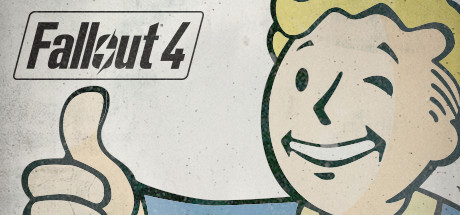 I was excited for this SG QGG group win on Steam. So I jumped back into the Fallout FPS RPG franchise that I've previously enjoyed, and so far its been good and worth playing. Its all very familiar, but with some enhanced visuals and a few new welcome features like more mods, reworked perks system, crafting, and settlements. So far it doesnt seem much more buggy than FO3 OR FNV, though the load times for going to the Commonwealth seem unusually long even with an SSD and 24GB of RAM. Maybe loading stuff into VRAM of my GTX1060 is what's adding time? The game does seem to use all 6GB of VRAM, and I haven't downloaded hi-res texture packs.I want to build up settlements later when and if I feel like it. Right now they're mostly a means to crafting, with Red Rocket being my base where I store stuff, because I want to focus on exploring and quests.As for alignment, I'm trying to avoid joining the minutemen because I don't want to have a bunch of "defend the settlement" quests, optional or mandatory. I'm leaning toward joining Brotherhood because I've enjoyed that before, but I might go Railroad since that's more unique to FO4. I do have a feeling that the story isn't going to be as elaborate as the other Fallout games I've played, but I haven't even gotten to Diamond City yet because I'm exploring and doing many side quests north of there.
Next Month's Queue
This hinges on how much more time I spend on FO4, but here's what else I might play…
May 2020 Progress Report
Got into a better gaming groove this month despite things getting worse in the world and I was forced to take some unpaid leave from work. God help us all.
Stats
We'll see if Steam summer sale in late June yields some new historic lows for DLC or games high on my wishlist. Bundle buying this month has been minimal, as this month doesn't include June's Humble Choice which won't be released for another day. Fanatical started Bundle Fest, but so far there's hardly anything of interest for me as most of the games of interest there I already have.
881 games (+14)
74% never played (-1%, +7)
9% unfinished (+0%, +2)
12% beaten (+0%, +3)
1% completed (+0%, +1)
4% won't play (+1%, +1)
1% (12/881)
12% (105/881)
9% (78/881)
74% (655/881)
4% (31/881)
Last month:
1% (11/867)
12% (102/867)
9% (76/867)
75% (648/867)
3% (30/867)
On-Going Games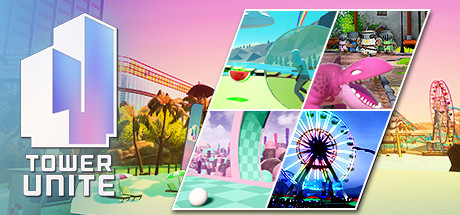 There was a major patch, and things seem to be running more smoothly in game. I played some more Arcade games, and am two thirds of the way to getting enough tickets for a rideable scooter.
This was a major update that added some cosmetic & emote capabilities including decoupling pets from specific characters and a new full anonymous mode on certain days. I overhauled my buildings to stuff that is balanced between split multipliers and generating artifacts. Having buildings that only generate artifacts was making grinding for gold painfully slow, whereas by getting buildings with split multipliers, I'm increasing my overall gold take per run because the coin take is basically Coin Multiplier times Split multiplier.
Completed!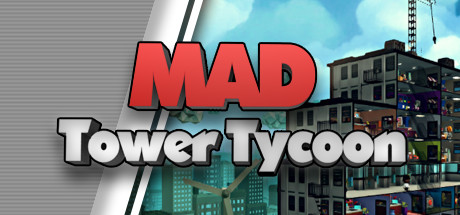 I got my tower to 5 stars & 100 floors, which I don't think I even did with Sim Tower. I had to start a new tower in order to get achievements for purchasing land, since my first tower evidently started with all land pre-purchased. The 400 or 500 day achievement was bugged, so I had to reload the game one or two dozen days prior to getting the achievement.
Beaten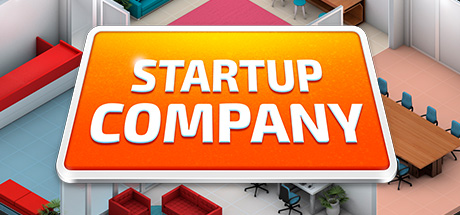 I built a video platform company big enough to buy another one and was able to retire a millionaire. I recommend this management sim to anyone who is a fan of the genre and doesn't mind crunching numbers to ensure the right amounts of things get auto crafted. The core gameplay loop is to hire people that make "parts" of an online platform which increases the number of potential or actual users handled, attract new users through marketing, and make money through ads or charging for services. It does a great job of illustrating the complexity of building & scaling an online platform, but in the late game that doesn't translate to engaging gameplay.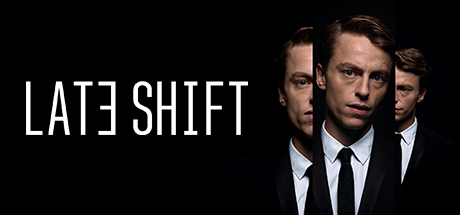 I recommend this game on sale to anyone who enjoys interactive movies given its high production value, but there may not be enough here for people who like games that happen to have a bunch of FMV. This is still the best interactive video I have played so far and am so glad I got it in a Humble Monthly, though it is not perfect as I explain later. Late Shift is a crime thriller where you play a student who unwillingly becomes an accessory to a heist and has to figure out how to deal and resolve the evolving situation before, during, and most importantly after the heist.
Playthroughs are 1 to 1.5 hours straight (no save or skip functions!), with one significant diverging point between chapters in the beginning of the middle, up to 14 chapters to reveal, and 7 endings.
Started playing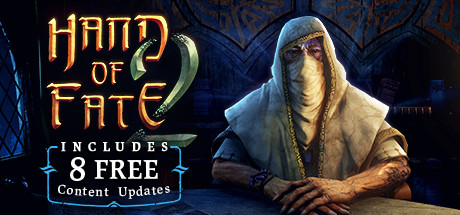 Probably my favorite roguelite I've played, as it improved on the first game in every way except action combat. I've completed half of the campaign, several endless games, and haven't touched adventure which I presume are longer campaigns. In some ways it has less RNG and elements of chance than most roguelites because you select most of the cards that go into your deck and gambits/tests have an element of skill (sometimes subtle though). There's clear progression, things that can help with progression, and enough variation in cards or strategies available that it doesn't rely solely on "git gud".
Played, got stuck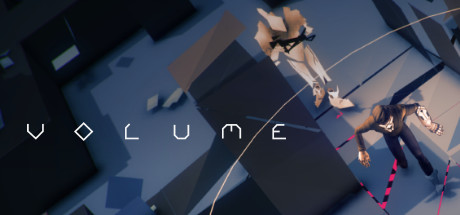 I recommend this simple yet elegant pure stealth game to anyone who likes stealth, likes a challenge, or maybe likes puzzles. The object is to steal all the white drops, and get to the lit up exit without getting shot. I'm only ~30% of the way through the campaign but I feel like I've played enough to weigh in on the game.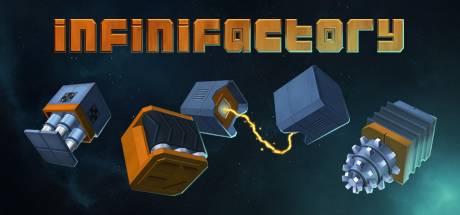 This is now 0 for 2 on playing through most of a Zachtronics game. As a supply chain/builder puzzle I was more engaged with Infinifactory than Spacechem, but I only got through the first third of levels. They just got too complex for me I guess.
April 2020 Progress Report
Felt like a weird month in and outside of gaming, but really enjoyed what I did end up playing.
Stats
I only bought a 3 game bundle this past month while hitting pause on Humble Choice for the first time since December, but managed on my own to acquire almost everything I might've wanted from April Choice anyways in part thanks to the generosity of others. However, these stats include my May Humble Choice acquisitions.
This month:
867 games (+25 games)
75% / 648 never played (+1%, +22 games)
9% / 76 unfinished (+0%, +1 games)
12% / 102 beaten (+0%, +1 games)
1% / 11 completed
3% / 30 won't play (-1%, +1 games)
1% (11/867)
12% (102/867)
9% (76/867)
75% (648/867)
3% (30/867)
Last month:
1% (11/842)
12% (101/842)
9% (75/842)
74% (626/842)
3% (29/842)
On-Going Games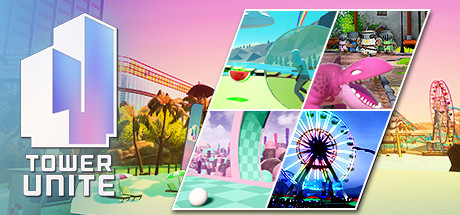 I've been enjoying the arcade quite a bit, but I dunno that I'm down for finishing the ticket grind for the rideable scooter even though I'm halfway through and I have a couple reliable ways to get 150+ tickets per game played. So I may not play much next month unless theres significant arcade additions. I joined their forums to report a couple bugs and some of them have been answered directly by the founder dev which was a pleasant surprise.
"Beaten"
A simple mindless but amusing online-only game I learned about from Reddit that is based on the Prisoner Dilemma - If both players split $ they both win, if one person steals then stealer wins $$, but if both people steal they both lose. You get coins to buy characters, backgrounds, and buildings. The social aspect of it is amusing, especially since my name aligns with an in-game organization that has become a meme. In game organizations give benefits like increasing multipliers. I performed a heist of another player (aside from core gameplay) which is stated as an end game activity, hence "Beaten".
Hour count is partially because its easy to play on mobile via Steam Link in my home, but its mostly because I've accidentally left it running and just today there's been a bug where Steam thinks the game is running even though its not. It can also be played online via Kongregate but I can't load it on my mobile browser, hence Steam Link.
Started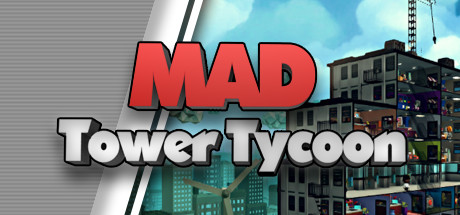 This seems like the best 3D homage to Sim Tower that I know, which was one of my fav sim games ever. It doesnt have much frills or elaborate management controls or reports, but its all good enough to make it worth the core gameplay loop: Build to attract tenants/visitors, earn $, maintain, and keep people happy. I just got to 4 stars, and if I get 5 stars & 100 floors, then all achievement are in reach. BTW this game is from the dev that made my favorite game dev sim: Mad Games Tycoon
Played, but now paused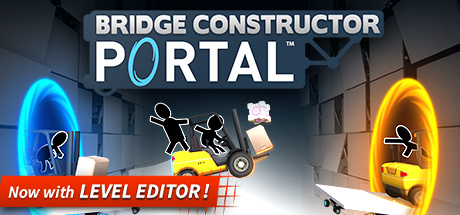 Its a great twist on bridge building games with the use of various Portal elements, but the last couple of levels are tedious in how you have to rely on the angle of jumps and nuanced levels of platforms to get speeds & timings just right.
Streets of Rogue: Its been a fun challenge and I appreciate the gradual unlocks that become available. I might pause this next month.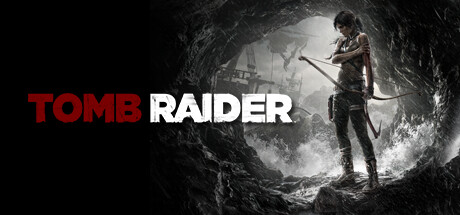 I'm kinda stuck on an giant firefight after getting the fire arrows, so I'm pausing the game for now
Won't Play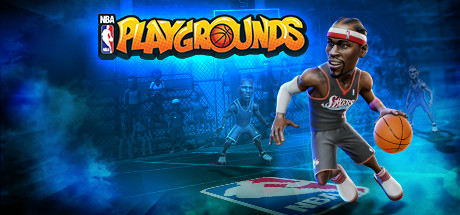 I cant even get the game to launch even though it seems this isn't an online only game. This was delisted when the sequel came out anyways. Glad it was just one of many games from some bundle - No big loss here, but I wouldn't have minded a sports game to mix things up this month.
May Queue
All visual elements courtesy of BLAEO Generators which I'm so glad has library sync
March 2020 Progress Report
I was prepared enough this month to post on the first day of the month - Might be a first for me!
Stats
Most of my new games came from Humble Choice, but not much else. Also, I recently removed a number of F2P games I haven't played from my Steam library and then BLAEO game list. There were also a few lesser known games removed from Steam that I haven't played and removed from my BLAEO list too. That probably messed with my never played and unfinished counts.
842 games (+14 games)
74% / 626 never played (+0%, +8 games)
9% / 75 unfinished (+0%, +2 games)
12% / 101 beaten (+0%, +3 games)
1% / 11 completed
4% / 29 won't play
On-Going Games
Beaten
Started
Stuck or Paused
April Queue
February 2020 Progress Report
My life thankfully remains fairly normal - I continue to work from home. Who knows when I'll be able to do any future travel for work or fun though.
Stats
The number of games I've been playing has outpaced the games I bought & didn't play, so that's good.
828 games (+10 games)
74% / 618 never played (-1%, +4 games)
9% / 73 unfinished (+0%, +2 games)
12% / 99 beaten (+0%, +4 games)
1% / 11 completed
4% / 29 won't play
On-Going Games
Beaten
Stuck or Paused
What I Didn't Get To
Given the amount of action games I was playing, I basically played Letter Quest this month instead of…
March Queue
January 2020 Progress Report
I don't know that I'm going to do mid-month updates like I used to, but I'm definitely motivated to share my backlog progress each month. This can help me avoid the feeling I had during part of last year that I was spending a lot of time writing or chatting about games compared to the time I am actually playing them.
Stats
Most of my new games I blame on the Humble Australia Relief bundle, but I'm happy that I beat nearly half the games I played this month.
818 games (+51)
75% / 614 never played (+38 games)
9% / 71 unfinished (+0%, +5 games)
12% / 95 beaten (-1%, +7 games)
1% / 11 completed
4% / 29 won't play (+1%, +3 games)
On-Going Games
Divinity: Original Sin 2

9 hours playtime

More

Started Chapter 2 in a way I didn't expect, which consisted of fighting teleporting frogs and pulling a spear out of a talking skeleton. Need to play this more often with a friend of mine.

Motorsport Manager

26 hours playtime

More

Trying to save up money for a new factory building is tough when you can't win a spot in the top 3 of any race. Balancing that with upgrading parts to stay in the Top 8 so your team can make good money is tough. Its a great sim, but it does so well simulating things that all that's left is for me to grind a bunch of races until I raise funds for a new factory building. I think I'll pause this until I get an itch to play a sports management sim again.
Beaten
Revisited
Slay the Spire

56 hours playtime

More

I revisited this roguelite deck builder to play through with the new 4th character, the Watcher. Its a stance driven character with some new unique abilities. I enjoyed playing with them just as much as the other characters, but couldn't beat the game with it like I did with two other characters.
Stuck/Paused
Retool

2 hours playtime

More

A truly indie third person puzzle game with hacking and stealth mechanics. Nothing fancy, but hardly buggy either. Interesting puzzles, though frustrating at times.

TERRORHYTHM (TRRT)

65 minutes playtime

More

Hard to recommend this to anyone but the most hardcore of rhythm games, in the spirit of one finger death punch. Gameplay variety was meh, and hit & miss with my own music. The lowest 2 difficulties are too different for me to be consistently happy with either of them.

Gunman Tales

75 minutes playtime

More

Fun retro arcade shooter that's better to play with/against friends. Its really difficult regardless of control scheme, and the map is pretty buggy. Also, it has the best western theme song ever.
Won't Play
Beholder 2

16 hours playtime

More

The Beta and full version interested me as someone who appreciated the first Beholder, but this is very different. I do prefer that almost everything in B2 is not time sensitive, whereas Beholder seemed to have a time sensitive ending. You play a "choose the right form" mini game to make money, while balancing that with other favors and things that advance the story while you survive, get promoted, and learn more about people. After doing a thing or two for your boss, the game gets a lot more graphic than the first game. I guess I'm not in an emotional place right now where I want to deal with the huge blatant dystopian despair depicted in this game, which seems to surpass that of the first one.
Started Playing
DESYNC

4 hours playtime

More

A really challenging FPS with fixed spawns for each stage in a level. Great for people who like leaderboards or a real FPS challenge. Really nails a retroish tron-type vibe. Decent progression, unlocking various character & weapon mods or abilities. Hoping not to get stuck later on a level.

Bomber Crew

11 hours playtime

More

My first combat sim/management game in quite some time. I enjoy fighter plane games, though I rarely play them, so I'm enjoying it so far. Though the controls take some getting used to for moving the crew around to the right places within the bomber plane. There's a variety of different outfits, plane parts, and crew abilities that mix things up.
February queue
If I get through these games earlier than expected, then I'll pull from my most anticipated games to play this year.
2019: Year in Review
I thought I'd reflect on the past year as it pertains to my PC gaming, and what I look forward to in 2020. This covers backlog stats, backlog strategy, my gaming rig, highlights from what I beat, and what I'm most eager to play next.
Stats
June 2019 (when I joined BLAEO):
562 games
73% never played
11% unfinished
12% beaten
1% completed
3% won't play
End of 2019:
767 games (+205)
75% (576) never played (+2%, <182 games)
9% (66) unfinished (-2%, -? games)
11% (88) beaten (-1%, +26 games)
1% (11) completed (+0%, +2 games)
3% (26) won't play (+0%, +1 games)
I'm somewhat surprised with my progress of beating games in half a year, averaging one game per week. Its not something I've shot for, nor can I think of any month or two where I've consistently had that pace week to week, so I guess that's something to be proud of. Same with decreasing the amount of unfinished games relative to my overall backlog, though that's likely more of a function of how many games I've acquired and haven't yet played.
So evidently in the past 6 months I've won 37 games from SG.  Of the other 168 games I acquired, my guess is that I bought only ~10 of them outright, traded for 40, and got the 100+ others from bundles. I've tried to restrict most of my non-bundle purchases to DLC to prevent an unwillingness to play a game because I don't own the DLC (when the DLC is meaningful).
Backlog Strategy
When I started out on BLAEO, I was mostly focusing on whatever I felt like playing with the occasional SG win while also avoiding games that were F2P, in Beta/Early Access, awaiting important updates (like Kentucky Route Zero's last episode), or games with meaningful DLC that I don't own yet.
As the year went on, my backlog strategy each month evolved into:
At least one SG win per month
At least one game with an active multiplayer player base (before its player base depletes) The latter shouldn't be confused with online-only games, which I usually avoid because I have a history of getting hooked on online RPGs like I did with Warframe, Robocraft, and years ago MW:O.
At least one game with a known short time to beat
Whatever I feel like playing: Generally choosing from a variety of genres unless I'm hooked on a genre or a game I played in a genre disappointed me & the genre needs redemption of sorts.
My PC Rig
The only minor changes to my rig this year were:
8 GB of additional RAM (24 GB total) - Nice for a little RAMDrive or a few more Chrome tabs, lol
Seagate Barracuda 2TB HDD to replace 5+ year old 1TB HDD
Internet connection upgraded to 100 mbps down/15 mbps up from 50/10 mbps.
Corsair HS 60 Pro Surround headset
If I upgrade anything later this year, it could be the CPU/Mobo/RAM since those parts are over 5 years old and I've pushed them as far as they'll go. It would cost a pretty penny to ensure I'm getting a big enough boost over my i5-3570K.
2019: Beaten In Review
Highlights
Card-Based: Hand of Fate. I found its progression and card unlocks to be more meaningful than Slay the Spire, even though its deck building strategy wasn't quite as deep.
Puzzle/Construction: When Ski Lifts Go Wrong. The physics were solid and hilarious with a variety of challenges.
Park Builder: Jurassic World Evolution (no major DLCs). I love the JP & JW movies, so although the game is not very deep in terms of customization and park management seemed no better than Planet Coaster, it nailed the vibe & wonder of the franchise.
Social: Tower Unite. Lots of fun games (mini or otherwise) and decent multiplayer that doesn't have much jerks or cheating. Planning to revisit as soon as the arcade update is rolled out.
Story Rich: Quantum Break. I was a sucker for time manipulation and its TV show.
Survival: This War of Mine (with all DLCs). A masterclass in relatively realistic survival with meaningful progression, emotion-heavy stories, and some brutal choices.
Best Game to Revisit
This War of Mine - It was great to play it again with all the DLCs having been recently released.
Most Disappointing
Human Fall Flat - I expected it to be one of the best physics platformers, but it literally fell flat for me with how unnecessarily wonky the camera and controls are.  Not much of a sense of progression other than getting to the next area or level, and my multiplayer sessions were meh.  The intrigue of getting to the next area wore off on me after the first couple of levels, and having to look up guides a couple of times.
SG Wins
Purchases or Trades