Cece09's profile
Hello and welcome to my profile.
I've changed this damn description so many times I no longer know what to put. I only ever look at others when there are pictures so why would I bother with mine!
---
March 2020
33% (281/845)
8% (67/845)
2% (14/845)
57% (483/845)
Stats
Achievements: 39,843
Perfect Games: 299
Average %: 90
Completed this Month: 39
Comments
Yeah I'm not even gonna defend my boosted stats because that's what they were. Any games I did actually replay to talk about achievements for was counted, which is how its so damn high this month. But like I did for this year they of course won't be counted in my end of year steam stats (apart from the 1st time). Honestly just ignoring the number that it is, the amount of steam games I reviewed though is still high. Most of them were definitely on the 1 hour short time but there are a few big ones like borderlands and ff4.
I am shocked at my percentage bar. I knew I didn't make any progress but because of just the sheer number of games added I still ended up doing better despite doing worse. No wonder blaeo won't let me delete my free games if I did my stats would've been worse haha
Onto my favourite game its obvious. Highway Blossoms was the best. I ended up absolutely loving the game and I know it was just published by Sekai Project but they did a good job at convincing me to go for it in the end
Weekly Games #83


I wish I never added free games, they won't leave my blaeo account. I've tried everything but they are still there... They won't leave me alone! I got 170 free games ruining my blaeo stats... I curse old me for doing this to current me
Weekly Games #82

I really enjoyed this game. I loved the carton style to it and trying to stop past dangers but it's pretty insane how no one freaks out about this random girl who clearly doesn't belong there. I was actually going to say about how smoothly it ran to, going back and forth between things were great but then well just look at my link. Twice on that one staircase I ended up above the floor and the camera freaking out. Luckily they weren't breaking anything but damn I seriously got to stop somehow going out of bound.

I have to be honest here and say I didn't properly give it a chance last time I played through. None of the achievements worked so I never bothered going through all the routes and I didn't pay attention to the story since it bored me. However seeing the ending properly I can get why people like it. It's still not my thing but I get it

I cant believe I took this off my wishlist when it was in the humble monthly before. I'm so glad I won this since it was great. I wasn't expecting it to be a case by case thing instead of an actual story but it was fun. All the references in the case names I understood and seeing toy story in the christmas bonus case was great. I'll definitely be getting the 2nd season

Look I'm gonna be honest this time round I didn't enjoy playing the game. I still think its a great game but everything kept going wrong. The best minion ever was still a broken mission for like the 1st time I did it and when I went offline for a matter of seconds it tried to restore me to online and it just never did. I had to shut down my whole laptop to get out of it. The fact my character was so damn loud with her breathing was bugging me and having to reveal the map was just annoying when I'm trying to sort out the enemies. However lets actually get to the good stuff
I totally get why people prefer this game to the original. All the characters seem fleshed out now and you actually see the original vault hunters have expressions. Even your own vault hunter is better because you can customise them so you are more unique then before. Tiny Tina and the boss is definitely the best edition. Handsome Jack is just amazing to hear all the time and it actually feels like we have a reason for doing everything we do. Plus the areas are so different. Before it was like a few caves and desert now they all look different and there's even water now. It hurts you but its something so new. I'm not the biggest fan of the fact we go back and forth between places now but at least there is a reason to do so inside of 1 and done. Plus the game now tells you where hidden/mission quests are
I of course also had to be a siren. I loved the invisibility before and I was planning to be zero becausest fun to be. Also since I forgot it before here's my borderlands item, seeing what it reads it does fit number 2 more actually. The top is way too s he's part of the reason I brought the games but its just how I am. I will most likely pick siren for number 3 to just round it off to because sirens are jumall for me so I just turned it into my pin cushion.
Okay I had no idea what these were. I thought it was a bunch of random places where you had to go kill stuff. I never realised they were mini stories in brand new locations. You had christmas, halloween (which actually did make the zombie dlc "canon" so whoops. There was a beach and a Grandma who was the hardest raid ever! Damn did she go on and on and on. I kinda wish I did this last now since the one with the grandma mentions the other dlc but too late now. I'm also counting the raid dlc as part of this but I found out you need to be max level to unlock the stuff and by the time I get to that level I'm not gonna want to be playing a random dlc

When I saw about how long they used to make the achievements in this game and goofball mode I didn't have high hopes for this story. However I absolutely loved it. It completely surprised me by how real it felt. I have no idea where the money came from, but the whole treasure hunting business felt like it could've happened. The fact that it took them weeks instead of a couple of days and the fact they spoke English felt even more real. I am so happy I got this game for free from a dude giving out keys. This is definitely in my top 10 best visual novels
Also while I definitely cringed hearing English in the sex scenes that was even real. They didn't make the 1st timer seem amazing it was real to life of her being completely terrible and faking that it was good. I really do want more.
Also I did try goofball mode but after getting to a point where it wanted me to wait 30 minutes to progress along just no thanks but I cant hate that. Originally finding out people had to idle for 170 hours seemed mean but now seeing its just another way to make you feel like you are part of this adventure just makes me like it even if Im not doing it

It took way to much time to figure out what was happening. This game wasn't my thing, I got the jist of what they were doing but I didn't like playing it. Certain parts were to fiddley for me like when you needed to pull stuff, those parts took way to much time and having to play it more then once just isn't a fun time. Plus I'm pretty sure I was wrong last time about it not working. The page just takes a minute or 2 to load up which is way to long of a time when it has no sign of trying to load anything up
I really shouldn't have activated all my resident evil keys until next month. Way to ruin my stats even more but now I can finally play it! I did also go on a spending spree. I got given some money to spend and after buying 2 tracksuits that better damn fit me I just brought a bunch of games to complete my collection. So dmc, the remaining resident evils, escapists, edna and harvey. I need to really crack down and finish some more games. Oh and on the same day I won another game. Disney infinitely is totally worth the extra +1 to my backlog though
Oh and it is official now. All my pop games required me playing it more then once. A bunch of others away from pop needed more then playing once. Am I just doing all the games with multiple playthroughs this year or something! Also most of the achievements placed down was just me mentioning I'm getting rid of them. If I cant improve my stats by playing then I'll improve them by deleting. I mean that will make my stats even worse but at least the numbers will go down....
Weekly Games #81

This must be everyone's most hated dlc. It's just so annoying to finish the game and then to be stuck having to deal with another 375 waves of enemies that gradually get harder and annoying. Plus there are still bugs ever since the start so that just made it more annoying

I broke barrier I do this dlc last because it has the hardest boss even though claptrap should be last. I never liked this dlc its my worst because the map is just a horrible system, you got to go through everywhere just to reach the part you want its just stupid. Plus I always used to crash while in the car that we clearly needed that it bugged me even more. Oh and I'm just bored of fighting the same boss a 3rd time

This is a game filled with lots of crude jokes for most of the game, racist homophobic and sexist remarks. It doesn't really click with me all that much but I am interested to see where this goes later

This issue actually cut down on the crude jokes this time but instead replaced it with more of those racist, homophobic and sexist remarks. This isn't a game to play if you hate those sort of things but god its taking the piss out of everyone so seriously just don't get upset
I actually preferred the story pacing of the 1st issue. This one has us running place to place to do a small talking then repeat. It was just annoying to go through since it was starting to feel like I was spending more time on the loading screen then the actual game

Okay this sucks. The story was definitely the best. It was fun seeing this stupid "hero" try to save the day and somehow everything work out. However that ending was clearly made for a 2nd season. It just ends on a cliffhanger for no reason and we aren't getting a 2nd season so great we are stuck with that ending Oh and we got great p+c logic here. In the end they have to press 4 buttons at the same time but they only have 3 people. 2 of the buttons are right next to each other so instead of using a free hand to press it they instead used a wax statue on a pulley system to press it instead

I actually hated this dlc for a long time but replaying it again, it was surprisingly fun. I appreciated what they did with the enemies even if they are basically the same thing we kept fighting before. We also get to see new boss battles which is pretty cool even if some of them repeat
I didn't actually realise until the 2nd game that this doesn't actually have any hog scenes. It was such a surprise when I realised since I didn't even notice I was to distracted by trying to save the girl so many times. The game was actually good until the bonus story. We have to turn a clock to a certain time but I have no idea how we were suppose to know. Luckily someone had a video of it since I would've been stuck otherwise
I preferred this game to original. I liked seeing actual fears then just death but sadly it broke a little at the end and bonus story. It stopped letting me move items so I had to restart which luckily fixed it. Apart from that though it was great

I was enjoying this until the end. It just started getting boring trying to figure out what I was doing and using the same characters the whole time. They keep getting rid of people so you keep dealing with random under-leveled characters which I hated. Plus I had to keep looking at a walkthrough since I had no idea what I was suppose to do or how I was suppose to know where to go since there's nothing obvious. I'm just suppose to know that bottom of the map holds what I need and that the cave I entered is wrong
I certainly don't regret buying it. I brought it because I wanted to know everything about final fantasy but yeah old school games just aren't my thing
I had a very angry review when I did made this. However I'm not about to repeat that so it gets a normal review.
I'm not a fan of this story. I think the characters are completely pointless and with the twist at the end the whole story just felt pointless. It proper annoyed me that I have to drop this. I didn't even know if I wanted it on my profile anymore but I'm gonna keep this. Now that I know what to expect I'll replay it again in the future and hopefully I'll have a better outlook on it
I spent ages doing all my reviews I was literally about to press create and then I apparently clicked back on my mouse and couldn't restore anything. I spent so much time preparing everything for the achievements. All my hard work and links all for nothing. I even talked about getting my lootcrate finally and how it was amazing. How I finally reached under 20% wins after months all gone. Everything gone... So much work gone... I just idk how to feel. Nothing is as good as it was suppose to be but I wrote something again I just idk... I got my pictures back at least
Here
Oh and I'm not trying to find nightmare dreamscapes again so I'm putting it here. The hint button was the worst thing ever, they shouldn't have even had one if it wasn't going to tell you where to go
Weekly Games #80
What is about small games being sad and calming. Most of my time was spent just listening to the beautiful song in the background since this took me 2 minutes. Someone complained about there only being one song and listening to it, yeah its short but this game really shouldn't take you any longer then a few minutes! There really isn't much to say about this game without spoiling it so just give it a try

Oh I absolutely loved going through this game again. Honestly I was looking at the game and its probably because its been a long time since I played the original version but I couldn't see much new about it. Apparently the graphics look good but idk it just looked the same to me except the fact that the person talking to us definitely had a change! The other change I noticed clearly was our character creation. Like the sequels we now have options to change our style of clothing, at least the head. There really isnt that much for options but its something and they also added the golden key guns which is useless to me… I don't like using them until I'm completely done with the game so I have the best possible weapon which I'll never use unless I help someone with the game.
People really don't like this game and I understand at least. It's filled with the same looking areas, caves and desert! You don't get fun interactions with other vault hunters and there really isn't anything fun about the characters still. The baddie in this game really isn't exciting, same for the rest of the characters. I do like this game though, it just keeps it simple. The same is said with single player. It's believed you should play multiplayer and it's probably because I didn't have the best partners but I much prefer single player. I can take the game at my own pace reading the quests fully and not worrying about what someone else is doing.
Oh and incase you really liked your old character you can import them into your game. It will unlock a bunch of achievements with it.

So my 1st dlc to be done is our zombie one. I've always made this 1st because well idk really. Mainly because it's the 1st travel location on the list but it's also the 1st dlc so it makes sense to go about this 1st since it's the most pointless dlc out there. I say that for the fact its zombies which don't exist in the borderlands games. At least the others you could say actually tie into the real story even if they most likely don't
This is a boring dlc yet the best I would say. The story isn't that great but its fine, the zombies though are boring. I noticed in this version the zombies were higher level then me when the 1st time I played this dlc they were under level 40 so clearly that's another change to the game. The problem with them is that they are just so boring. It doesn't take much to kill them like the normal enemies do and apart from a few types its all the same ones in the end. They have a lot of them, they spawn everywhere and surround you but again it's not hard to kill them so who cares if they surrounded you when there is no serious danger. Plus if you've played any sort of zombie game you should see that twist straight away.

After seeing there was dlc achievements I didn't bother playing it on my account and because of that I did 1 ending and left it. Maybe if you have the dlc and actually edging maybe you would like this but also just find something better, something with a voice
To make this fair as classing it as a thing done for the month I did a couple of extra zones until I got stuck on a boss. There really isn't anything great about this game, it's just a minimum clicker with sakura style people. You can buy dlc to custom make your character as your own but not much else
So I broke down earlier this week and started up Borderlands. Since I saw it was finally coming to steam I was conflicted on whether I wanted to get borderlands 3 now or wait until all the dlc is out which will take a while since only 1 is out so far. I really was gonna wait for it but in the end I couldn't do it. Adding in another set of super long games is really stupid since I have plenty to still finish off but I just wanted to have some fun and play something I wanted, not whatever someone picked for me. So yeah in the upcoming idk how long I will be going through the 1st 3 games and tales from borderlands then finally I will be able to play number 3!!!!
Oh and this week I realised just how many games I added to my backlog. I do the whole progress bar every 3 months and since that time is coming up I thought I'd compare my my current progress to the start of the year. Apparently I gained 100 games. I'm just so shocked. My progress didn't really change much, barely at all in fact but damn that just added another year to my gaming
Weekly Games #79

This is a short walking sim game which takes place of course in Marie's room as we work out what happened there. It's a calming and sad game. I'm putting this next bit into a spoiler because I want to talk about the end. The whole time you don't really know what has happened, you hear our character Kelsey talk sadly about the stuff around her but not much for what was going on. By the time you figure it out its the end of the game and the ending scene just ruins the sadness. Like we see no consequences for Kelsey's actions since by that point everything seems fine between Kelsey and Marie. I'm not saying its a completely bad thing but going from 1 extreme to the next just didn't flow right with me, however like the store page says we do get a sense of feeling like we know both of these girls so much from so little No matter what faults I might've had with this I did really enjoy it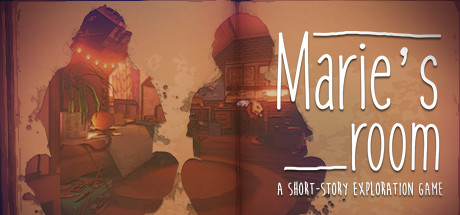 It's really not that hard to get these achievements assuming you look at anything, which frankly you should since even little bits and bobs effect the story, be it journal entries or just little snippets of the girls lives. However this game can be buggy with the achievements so it's a hit or miss whether you can get it to work properly or not
Okay I had to get Marie's Room out of the way at 8.30pm yesterday because I had 0 things done this week, it's been a pitiful start to the month and I'm so distracted by longer games or ones I'm repeating that I didn't even notice this week pass me by. I should hopefully have some more done by next week and if not I'll find myself another short one and make sure I have 1!
February 2020
Stats
Achievements: 39,542
Perfect Games: 289
Average %: 90
Completed this Month: 17
Comments
Cece whats this? Seriously the numbers whats this? What you doing?! Cece what the hell you doing?!? We are back to the good old days of posting random numbers to make make my score look better. Okay so that was a joke I don't do that! I ended up doing some reading away from pc types so I'm not going to post on them since thats only for games. If I really wanted to boost my stats I would class every single section of what I was reading be it only having 2 or 200 and I'm not about to be doing my stats in like that! My actual games stats are pretty pitiful. Now that's not me saying that you need like 20 games each month or even 10 done but when compared to other months it's not even close. Plus I've gained a whole lot more games this month then I even beat.
Anyway it is time for game of the month which will go to Danganronpa. Honestly none of the games this month are that worthy of the title, so I'm giving it to Danganronpa since it was the best. The normal story was great but when it came down to the story mode it ruined what was an amazing game
Weekly Games #78

This is one of 2 games where I didn't know the best time to post my review. However as can be seen I've done it now. Since I don't think much will change except for the worst I may as well talk about it after my 1st playthrough.
Bayonetta is a game I had no interest in. Like always I entered for the 1st time and I magically won. I put my entry in thinking eh, like plenty of others before it, why not give it a try but I won't win it no way. Yet here I am thinking come on! I can win these games but not the ones I really wanted just my luck.
I actually found this quite boring to start of with. The whole angel, witch thing was going over my head and while I thought Bayonetta was cool, actually controlling her wasn't as much. But this was a win so I pushed through those doubts and I soon became to love it. I was becoming great at the game, getting plats all over the place and managing to avoid being hit a lot. I even had more pure plats medals then anything out there and even a trophy for it. Sure it was the 1st chapter I got the trophy on but I still got some platinum trophy's too! To me the story is the most important part of any game but games like this which I really don't like, the battles ended up becoming more important then the story in the end
Sadly the story did still let me down. It wasn't until over half way I started caring about it and even then it was the bits without the stupid angels! In the end the game was fine, I didn't dislike it but I didn't love it, it was fine. This is why I'm doing this now, I feel that if I waited until I finished my 3rd playthrough that I wouldn't be able to be nice about it. I could still find it tolerable then but this is for the best since I have technically seen everything there was to see

I really enjoyed this game. I've seen it been played through my friends and with it being chosen for pop it was the perfect time to start and gradually get to the rest. Now I made sure to 100% the reports before going into school mode so I did experience the main story mode a whole lot of damn times which isn't to bad. It's like what I've had with old stories that I've reread and realised all those little details I missed
When it came down to the school mode it ruined the game for me. I've said it before about how I dislike stat games but this one is just the worse. I wanted to wait until I finished all that part but honestly I just want the review done with, I know I hate the mode so saying if the endings were worthy it is clearly a no. Oh and this was the 2nd game I didn't know when to post but screw school mode

For now this is dropped. I was progressing well enough. In fact I was shocked how easy it was and unlike I do with rpgs I didn't use anything to help. I didn't have extra xp which well isn't the biggest help anyway but still! I thought the money situation would be hard to get, I knew I needed all the upgrades and idols and stuff like that but after just a couple of places I had pretty much everything upgraded, literally everything was brought at the time I just don't get it. Apart from the times I was swarmed completely the shield was able to protect me and of course as I said I had everything brought that I was stunning them and attacking them without worry. Now I'm not saying any of this was bad in fact it made me like it more but it was just shocking I was going into it thinking it was gonna be much harder. Anyway the reason I'm stopping this is because at a certain point we reach these bird enemies and whenever I encountered the big bird it crashed. The only 2 times it didn't crash was when I was low on health. I tried around 6 times in 2 different areas before giving up. I shouldn't have to be thinking I need to be on the brink of death to continue, it just didn't happen. I'll come back to this in the future but yeah for now I ran out of patience

Just like the last game you will need to do a bunch of walkthroughs, since earlier choices will effect the endings and of course you have a bunch of different endings to do. I spent 5 walkthroughs getting all of mine, at least for the last episode. As always they are pretty easy to get and with less episodes it's definitely less of a chore to achieve but considering I didn't like this game as much it was definitely harder for me to finish
Oh my life is turning into a train wreak. This week I had police wanting my damn dna because I'm a possible suspect for a crime that took place near my home. Thank you pain and anxiety for making me suspicious. Now I'm completely paranoid about all my actions because I don't have enough drama to deal with. This week it was also confirmed to us that my brothers won't be placed into my mums care which we didn't expect anyway but now that its confirmed its just like what now? You boys better not think its because of the new baby replacing you since it's not! Then of course we saw them today and apparently we need supervision again!!!! We keep going 2 steps forward then 1 step back. We don't get told why someone needs to be there for 30 minutes start and end no because screw the social. I did get classed as a kid today though at the cinema, so that was funny to notice after the movie, and they were half price tickets OH YEAH!!! With £20 still left on my gift card I got 1 more trip to the cinema
Weekly Games #77
I really enjoyed this story but it has a few problems, with the whole transitioning being the worst of them. Any time you do an action, like letting someone in, not letting them in and so on the screen will turn to black and be that way for a while. When most of your story is little bits and pieces those little waits become a huge nightmare. However like I said I really enjoyed the story even if it does become a bit repetitive in the end

It was to be expected from a game like this that by travelling worlds it meant you will go to one and never leave. Could've been so much better if we got to explore more then just 1 place or even heck just seeing the dude return home. Now I didn't actually mind though but yeah I didn't really understand what was happening half way through. Oh and they weren't kidding about the fact the guard doesn't wear any panties. Game was censoring everything until I clicked on gallery but why was it green…. Was it even green I apparently cant what's green or not so I could be imagining it!

I realised I could listen to the calls and that certain parts didn't show up as text so now I'm wondering if I missed anything in the 1st game. Nothing worth going back for I'm sure but damn I can't even confirm if the 1st game had voices!
So this game takes place during the 1st. Actions you took before like preventing a bomb, or not will affect what happens to the people in this game. This time we mainly focus on, well I don't really know what was the goal behind this. I know we are trying to discredit a guy who can't make up his god damn mind about what happened to his school and stuff, but I really don't properly know how we ended up looking at these certain characters. Frankly how did we go from stopping a terrorist group to picking on a wheel-bound dude who went to war and got his damn school blown up! I think he suffered enough.
I think from that you can tell I didn't really enjoy this game as much. However it doesn't mean I didn't like it. It was alright but I didn't really feel like my actions were important and with that stupid time limit now I felt like I was either missing important details or putting a bunch of rubbish I didn't need.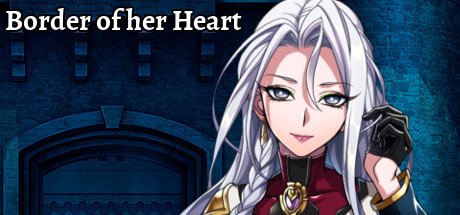 No proof for this game since there's no cgs which means no gallery. Just by doing all the routes you should get everything since no secrets here and no dlc hiding them yay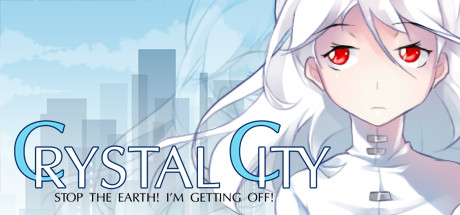 Don't you worry kids they are censored! According to steam like rules
It crazy that it's possible to miss all but 2 achievements in this game. 2 of them is just by doing certain unneeded actions during the escape room and the other 2 requires being on the main menu and doing a boob puzzle. So there is no just skip the whole game for your 6+ achievements, this game makes you work for it
Last report I did, I mentioned how I was getting better. I started seeing my uncle and cousins, while it's not the most pleasant of times with them it's something I can say I'm doing. My attitude towards games were getting back to normal, hence the new style and I wasn't stuck in this gloomy mood of not wanting to be here or wanting to hurt myself. This week though well I've reverted back. I was doing so good until I ended up staying at my step dad's house. What was meant to be 1 day turned into 3 horrible days of nothing to do. I had my phone but when you are using that every damn second to have any sort of entertainment, the battery dies out quickly and then you are stuck for an hour going what now? I got a warning on my internet data being used and never reached the 10gb warning of 20 since I got my phone, yet I hit that during those 3 days. I proper drained my resources! Now this always happens, 1 day always ends up being 2 days but I still didn't take my laptop because there's an xbox. Oh but that damn xbox didn't play any of the games I wanted to play so all my hope went out the window and my spirit broke. I went back to my old thoughts because I can't even go like 1 measly small month being okay. Considering the missed days I'm impressed I managed to do 3 damn games! That's literally half of all my months games, oh it's gonna be a small monthly report XD
Weekly Games #76

Oh this was an amazing game. It's sad and beautiful, just so much better then its prequel. I loved Renie as a character and Spot was just so adorable compared to its old art. Definitely one of the best Daedalic games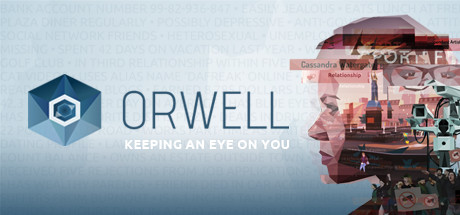 I'm not going through this again before I play the sequel for POP so here it is. I found this to be quite easy to get all the achievements. I was of course looking at the achievements to see what I need to do to get the most in 1 playthrough but considering you need to do this at least 3 times you should manage to get them quite easily. Plus those achievements can change the story quite a big amount that its actually worth going through them anyway. Now it might get a bit annoying when you are doing your 3rd one, at least since you won't see a big enough change compared to what you were before, but I still believe that if you like it, it will be worth it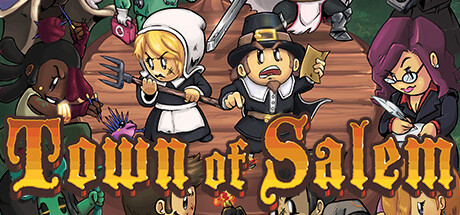 I've talked about the achievements slightly but not really into too much detail. I mentioned how they will unlock on steam altogether and that it doesn't need to be a linked steam account to unlock, which is how I got them all through using what I can to my advantage. Show me the rule where it says no achievement snatching!
Anyway this game is a huge pain. You need to at least win 25 games as each role, which you will get gradually, but damn it sure isn't that easy as certain roles to win when you no longer get a proper game most of the time. The rest is again like left 4 dead pure luck. Sure you can rig most of them with a friend but its rather hard alone since a bunch of roles require hitting yourself or your team which can only happen with a witch or a transporter. Other ones are very luck based like where you need 2 roles to survive to full power and then find each other! Plus you will need a dlc for like half of them. I should've stuck to browser playing since it didn't even work properly for over 4 years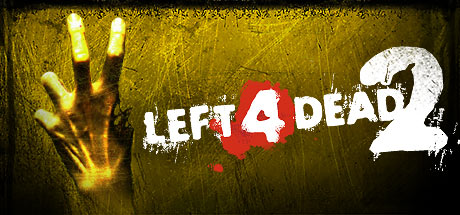 I can actually take a screenshot of the ingame achievements but I'm to lazy to prove anything. Most of them I managed to rig up through split screen since I just want to get this as high up in the achievements as I can possibly could before leaving it. Now these achievements aren't the easiest to get. They require a lot of time and luck to get, which is to be expected of a multiplayer game. Plus there are some impossible achievements which seem to come back around every now and then, however they are a rare occurrence. So overall I class this as an achievements hunter nightmare since it will take to much time and effort to go through it
I've had a lot of motivation this week. I take part in the play a sg win thread and I have ever since Mouse took over. I've always managed to complete at least 1 a month apart from those dreadful months without my laptop. Since steam I've ended up becoming someone who wants that 100%, alot of people I know thinks it stupid but to me I enjoy it but it does stress me out. I've made it clear I don't play my games normally. I play mainly for the story so if there's anyway I can help my gaming along I'll take it dammit! However the event, especially since the website happened got a lot of people including
Abdy who I cant find on blaeo since its been to long
They are who I strive to be. I'm just seeing them complete these huge games that I couldnt dream of, I even said it
Here
Most of the time I just beat it enough and call it day for my blaeo stuff, I've even got upcoming stuff where I'm like do I call it a day on the first bit or do I actually just wait 3 months and do it then. Idk, you dont know, we all dont know.
I'm gonna split it up since it's getting quite long now. Ages ago I actually said I would talk a bit about the achievements and stuff and I did do it slightly but after a while I just got lazy and rushed through. I no longer keep time of my games either but that's for different reasons. So I want to try something and if I can get it to work change things up a bit. I'm not about to be like oh this is how I'm playing now no, that's not what is happening. So hold your damn horses. I don't even properly know when it will happen since well I mean look at my posts this month. It's pretty pitiful now. I have done it quickly now which I decided at 10pm yesterday but that's just to get those 3 out the way which screw sorting out later. Oh damn I'm running out of space so time to wrap it up. Good luck with your gaming guys and enjoy them
not mouse though, dont think she can. Love ya mouse :P