Cece09's profile
Hello and welcome to my profile.
I've changed this damn description so many times I no longer know what to put. I only ever look at others when there are pictures so why would I bother with mine!
---
Weekly Games #97

Click to expand
This felt like the perfect medium between Lieat and 1bitheart. It had the style of lieat while not having the fighting. We take control of little boy Allen as we explore the past of these 4 other kids. There's not much to say about it without spoiling but you should get some of the fairytail references thrown in

Click to expand
I played the free version of this game which contained half the game. This version has the full version, so the 2nd half and the free game included. I would suggest giving the free game a little try because if you don't like it you probably won't like this. The story didn't get less crazy, there are still plenty of spelling mistakes and it made me want a 3rd part with its true ending of the end?

Click to expand
I neither dislike or like this game. I wouldn't recommend it but I'm also not to fussed over the money I wasted. This is a very rushed yuri. There's not much developement in anything so by the time you reach an ending its like huh its done? Also Idk how a fan makes us get with 2 girls. I did the same choices I did to get 1 girl so how is turning on the fan = 2 girls and drinking lemonade = 1 girl. There's no explanation for what happened, I saw the catgirl how you get with eva! You avoided her literally all the time up to this point just how!

Click to expand
So you have 2 options with this game, play the original or the remake. The remake apparently helped with the story near the end but also added more plotholes according to a comment but the achievements didn't unlock which was unfortunate. So I ended up playing the the original version and it makes me wonder just how much they could've changed for the ending. Yeah you could class it as rushed but it felt just like the rest of the game so I had no problem with the original game. There isn't to much great about this game but nothing to bad, I didn't like chapter 3 though. Chapter 3 has nothing that changes the ending, its just a boring long drag in something that is typically quick elsewhere

Click to expand
There's alot of hate in the discussions for this game but its the best incest story I've ever read. Typically the ones I've seen is just like yeah im horny lets go for my sister or whatever type of family they are. This story didn't feel like it was trying to fan service everyone. The girls had real remorse and complicated feelings about what they are doing. They knew it was wrong and forbidden but it just couldn't be helped. I wouldn't have minded paying full price for this

Click to expand
Straight up Idk what happened! I was confused what was happening and why. I saw a severed finger and brought it, it has plenty of gore but yeah storywise idk what was going on

Click to expand
This was a gift and while I played it, it was just like their last. They aren't my thing. This was an alright puzzle game but it didn't excite me. You are just messing about with 1 object to unlock parts to it, there were little bits of story notes here and there but it was hard to read.

Click to expand
I really enjoyed the 1st game, I liked getting all the endings and I liked how it didn't force you to repeat anything. As long as you did it before you can quickly skip to whatever part is next which was amazing. I was left wondering a lot at the true end. While it was great it did just leave me confused
Before going onto the next game, the true end is explained in this one. It talks about the past characters and even has past characters in the actual gameplay so its not there to just mess with you. This version of the nonary games is different. While the whole life and death is still there and the 9th door that's it. There is no root numbers just coloured doors which only 3 people can enter now. The puzzles feel repetitive. To get out the room you always have to unlock a safe which has the same type of code, there are also a lot of puzzles where you are moving something to another position, oh up left down left and so on. I'm not complaining about how it is, just stating the facts that nothing seemed to crazy to figure out. The people are paired up and has to get 9 points instead of just having a set number. It's just a different game overall, also the characters are now animated. They are no longer a 2d picture which moves every now and then. The whole game is much bigger as well, all 9 people here have their own ending + a bad one. You also got to play them in a certain order compared to before where you just had to do 1 certain ending to get the true.
I liked both games, I would say I preferred the gameplay and stuff from the 1st and the story from the 2nd. At times it felt very repetitive. Compared to 1 I couldn't just skip everything I had to see the same scenes over again but I really liked all the endings. There are so many of them and now that we are introduced to the telepathy side of things its not hidden. By doing certain endings it carries on to the next which is why you need to do it in a certain order!

Click to expand
I'm classing it as beaten not dropped here because I did finish it twice. 1 long 1 short gameplay. From what I saw nothing excited me. The whole rng business really annoys me. Like it shouldn't be that hard to get some endings. As it currently stands I'm not gonna continue but it will be replayed later on as I suffer trying to 100% this damn random game

Click to expand
I was enjoying this game, I was noticing references to just ignore them but then it disappointed at the end. Turn's out I'm not the only one who cant complete the ending because a dirt patch is bugged. It's just a downer being left with all the mystery, sure I can watch the endings but I don't wanna watch them. I wanna play the damn game I paid for

Click to expand
This game felt like a bad danganronpa/zero escape rip off. This game is about 6 kids who get locked up in their school and forced to kill the others to escape. Just like danganonpa if they fail to catch the killer they all die but if they do they win. They also have a 12 hour time limit to do all this or they die. By the 30 minute point I gave up, it was just boring exploring the same type of rooms for an escape they weren't gonna find. Even the achievements were like SOMEONE DIE! JUST GET ON ALREADY! While just skipping through to get the achievements I had no idea how the trial actually worked out

Click to expand
I picked this up when it was free, it was cute enough but I didn't really see what I was getting into. It's not my type of game in general but with the area being an actual planet I found my self getting lost. Just simply going to the side for a quick mushroom became a challenge, I would find myself on the other side of the planet somehow. If you like farming games I'm sure you will like it but it wasn't for me
So another sale section because I brought so many items. I sold some trading cards and gained more money then expected to get 14 of my 35 items. My mum also gave me some money yesterday to get the remaining 21. There are some items there, mainly mini thief, that I didn't want but it was much cheaper to buy the games as a set then it was to buy the one I wanted on their own. I also went way overboard this sale. Normally I would spend the same amount each sale - the money my mum gave me, however its normally more expensive games so I barely get up to 10. Now I'm up to like what 50? That's a whole month's worth of gaming wasted XD
June 2020
33% (281/845)
8% (67/845)
2% (14/845)
57% (483/845)
36% (302/841)
8% (67/841)
6% (49/841)
50% (423/841)
Stats
Achievements: 41,212
Perfect Games: 351
Average %: 93
Completed this Month: 54
Comments
I feel like a right big liar, last month I said I probably wouldn't get near to the amount that I did last month but yet here I am with even more! Idk how it happened, ever since I was able to do my normal backlog for play a win I had this motivation to play. I've just been rushing through them all which is great for my backlog but not so good for sam and mouse
My progress went up more then I thought which is great, also I'll probably be buying more games soon. Probably 7'scarlet its one I had to drop for to little money
I'll go for a triple favourite game this month because I'm going for a cop out. My favourite game has to go to beyond two souls, its been years since I played it but I still love it. It's no fun going for games I know though so the next choice was difficult. I loved the Cinderella vn but I did enjoy Murdered Soul Suspect. I was gonna base it actually on what I've done more of but its been split this year between my favourite being a visual novel and not. So I'm just gonna say both. Frankly they are both totally different games but I loved playing them both. Cinderella was a fantastic free visual novel and Murdered soul suspect was just an amazing gift, its hard to pick between the 2 of them so why not. If I'm going for a cop out anyway why not have 2 more favourites!
Weekly Games #96

Click to expand
This game was originally deleted. I must've gotten to the 1st hog and got annoyed by how it played because going into it now I saw no problem. The controls are slightly awkward when trying to move backwards but I liked the story. Sure there wasn't much happening but I enjoyed the little talks I had with people and during the expert playthrough I was appreciating having to pair everything up. It wasn't just me spending the next 2 hours clicking everywhere because there's to many items on the list for me to bother to actually look. It really wasn't as bad as I expected, so it won't be deleted again

Click to expand
I actually enjoyed this game. I like hogs but typically its like yeah I like you as in to play a short game not I enjoy you for the actual story and stuff but I did this time. I enjoyed finding the new powers to defeat the minotaur and I didn't feel like it was overplayed. I liked the people we came across and those poor sirens. You looked a little dirty but you were still pretty girls! Plus I actually enjoyed doing the bonus story which I normally groan at

Click to expand
Oh what an adventure. One moment I'm drowning for the 50th time and then the next I'm fighting a kraken and the undead. We got to rescue so many animals. Idk whether I enjoyed the story and stuff more of which game but I sure did enjoy it and thats what matters!

Click to expand
I couldn't enjoy myself with this game. From the very 1st opening cutscene I knew it wasn't right, the cutscene was very buggy and it didn't improve by the time I entered the game. I would spend to much time on black screens and whenever I needed to use something to progress it was slow. After seeing it carried onto the main game I considered just dropping it before I got my 1st achievement. With the reviews I saw the same problems occurring. A few had bugged out games like me and then the other thing I noticed was the jumpscares. It felt out of place compared to the last. The last 2 games were like mythical beings and stuff. It wasn't scary and had a purpose. Yet this time round it tries to play up a weird creepy factor? We end up in this weird ghost like territory with random jumpscares thrown in and it ruins the experience. I was already hating it because how laggy it was but then it has this just random horror story instead! Only good thing about this game is that it lets you know if any collectibles are around you
Oh but hey the bonus chapter worked fine, I didn't notice any lagging or anything. However the bonus chapter feels like a different game! We went from horror to talking cats

Click to expand
I love this game, this and heavy rain were the only reason I had a ps3 and the only ones I actually owned and played properly. The game gets a lot of hate, its an awkward game. If you stick to the original format then it will be messed up. You go from one age and event to another, its a mystery that you have to piece altogether. The fighting isn't the easiest. A lot of this game requires some sort of action, whether its the annoying qtes or fighting off entities. Alot of the hate is towards the fighting but I don't mind it. I knew what I was going into before I played it the 1st time. It has no button presses you got to be focusing on Jodie and move the direction she is. I managed to beat all except 1 fight (which I failed horribly after missing a day) with barely even 1 hit on me each time. With a bit of patience its not hard to get used to. The thing that disappointed me the most about this game is for the fact I missed stuff. I knew what I was doing so I never realised the ps4 version, which this is, added items in. I only found out after I got to a certain point and I looked normal not like an emo. But hey I got to replay it again for all the bad choices so I'll pay attention to it then. I'll probably talk about the remix version to since I'll be playing that next

Click to expand
At the start of playing this I didn't really like it. I didn't grow up with crash to have a nostalgia factor while playing. I played it like once when I was a kid and idk what one it was because its all the same of break the boxes and jump. When I started I managed to die over 10 times on the 1st level thats how bad I sucked, I'm not used to perfect jumping and you die if you get hit once. I had just came off from spyro where I had at least a 3 hit buffer before I would die to another hit. Then when playing it, it was like huh its just the same thing, The areas are the same, the thing you do is the same and boring. However by island 2 I was getting better. I had no trouble getting the 99 health that is apparently a bit of trouble. I actually started to enjoy myself trying to collect all the gems
The 1st game isn't the best. There's not much story except from the very start and barely even the end. For someone who focuses on story more then everything it wasn't that good but hey the 1st spyro was the same. While it had a bit more story to this, it was in the end just go into each level and replace boxes with easier to get dragons. I wasn't a fan of the moving about either. You are stuck on 3 islands and if you want something from anywhere not near you, you have to move through each and every level to get there. With alot of the levels needing coloured gems to complete you are better off beating the games, making sure to collect all the gems and then go back from the the very start and work your way up again
The 2nd game was my favourite. It has more story then before and while I struggled more I found it easier to complete. The coloured gems didn't require waiting to the very end to get and they weren't as important to actually beat each level which was great. Because of that I didn't need to move to each area so I didn't need to figure out which level I had to be on. I did like the new level design but it was slightly annoying when coming back from a bonus level to reach the top again.
The 3rd game is confusing. I love the level design, all levels are right next to each other so there's no annoyances of trying to get to each part. However because of that unless you know what number each one is you will be opening up each warp just to get it. I liked how unique each level was, with brand new minigames. However I hated those minigames. I didn't like the car racing, I couldn't stand the waterboat levels, the plane one wasn't to bad but I didn't like that, I didn't like the new animal run (even if its a cutie) and I hated the new water levels. The biggest part I didn't like though was that relics are important this game. Before you could ignore them but now you cant. You need to collect all the relics so you can unlock the stupid extra levels with the coloured gems. Before this I had ignored all the relics in the past 2 games so it was clear I didn't want to be forced this way. It ruined the rest of the game because I didn't feel like destroying all the boxes when I had no idea if it was about to be ruined by a blocked off area.
In the end I gave this game a try. I activated it since I was getting spyro anyway and I don't hate it. I will not though be thinking yeah I want the 4th game on pc or that I must buy it ever.
So this week was a short one with many brought games. With the new points I ended up buying 3 backgrounds that were over 15 quid combined. Cant remember the true number but I know the 1st one I brought was 8 and the others I said no to for being to expensive as well. The games I brought didn't go as planned. Before the day of my pay I went through checking all the previous prices games were and it turns out they were cheaper not that long ago. I don't mind paying a bit more like I did with phoenix wright as long as I feel like its worth it. That game I know its quite long so I'm willing to pay a quid or 2 more but a game that will take less then 2 hours I don't think its that worth it, especially when I don't see myself playing quick enough.
The games I kept were at home 2, alicemare, yakuza 2, phoenix wright and monster prom dlc (with that finding it cheaper elsewhere). I decided to get steins gate because it was the 1st thing I thought of. It's a bit more expensive then others I could've brought but I've heard its a good series and all 5 games are on the longer side. I also managed to snap up the other games when I got given an extra 6 bucks so of course more games. I had a little spare from the main ones I was buying so I thought I'd go for princess isabella which I would never do normally. However there is an artifex mundi version so I may as well see this older one too and I don't see it being in a bundle
Weekly Games #95

Click to expand
I was a little bit worried how the story would be after the last one but this last game was the best. I loved having this story be about the cat princess and exploring the humans hate for the cats instead of the other way round. I enjoyed meeting the new people and watching Ludovic grow closer to Myana despite wanting them gone. Plus I just love that the whole way through they stick with him being called the dark queen by saying he will be the new wife! This was a great ending and if they ever decide to carry on, maybe with everyone liking each other I would gladly buy

Click to expand
This was a very short game about a kid who ends up in limbo. She is tasked with saving peoples souls in 3 different places or to just focus on leaving. I did the bad route 1st so I really liked finding out the truth behind everything when doing the good. Very happy with this win

Click to expand
If this game wasn't so crazy I probably wouldn't like it. This is a phone otome game about a girl who gets plastic surgery and ends up stalking people. It was just crazy when I read it since this was not one of the games I previewed years ago. The part I don't like is the fact the guys we end up with all end up cheating on their fiancés. I'm also just not a fan of the guys in general. I don't like how they act and they really aren't my type. However the thing is just so crazy that I ignore everything else because I still can't wrap my head around how this girl is just getting away with stalking people! It even showed the danger of stalking and yet no one thought hey maybe you shouldn't be spying on all these dudes you just met once after having your heart broken by a con man. Better yet maybe you should leave this poor guy alone with their fiancés if you feel that wrong about it all. I don't even know where she got all the equipment! She was poor after spending all her money on plastic surgery so how did she buy 100 listening devices! I'm pretty sure detective dude didn't just hand over that much stuff especially when in the route with those listening devices we barely knew the bloke.

Click to expand
I talked about this game before when I did the original ps1 versions. Those old versions were awkward. Moving spyro around was rough to deal with and losing sparx basically meant you should die cuz life wasn't worth living if you had to collect the gems yourself. This time round though its much nicer. I found it much earlier to collect gems when I was alone, of course it was much nicer to look at and hear. It did however skip the text a bit, the voice just didn't match up and would cut out sometimes
The original spyro the dragon is as simple as can be. There is nothing to hard about going into the level for like 10 minutes and collecting everything. You only have to do gems and dragons. A few levels had the egg thieves but I honestly found it so much easier getting them this time, what would normally take me on an awkward path or like 10 times round in a circle took me not even 1 circle sometimes. It also helped that I knew what I was doing. I knew in this game sparx has a secret to finding the gems, no cheat input needed. I also knew where the hidden gems were that I previously struggled with. There are plenty of bosses in this game that aren't difficult to get around compared to later games
Ripto's Rage has always been my least favourite of the original trilogy. While it introduced us to what made number 3 so great was also its let down. It brings out these little stories in each world, they are decent enough but then the minigames hit. For some reason we are now collecting orbs. Orbs that are hidden behind annoying criteria. We get shown these new moves which we have to buy, I know its suppose to ease us into Spyro's new move set but it always bothered me the idea of having to find this extra move set just so I can finish off an area. There is a cheat to just unlock all the moves which is fair enough but with so much new anyway it feels silly to have to buy our move set! Plus it feels short compared to the others. More effort was put into but with only 3 bosses it just feels lackluster compared to all the types of worlds you get in the rest
Finally Year of the Dragon, the game which made me love Spyro. This brings out the story full force. You get all your moves from the start which is great. You have so many different fun side characters, both playable and not. Instead of just playing Spyro we can play with a bunch of characters. We got our loveable buddy Sparx who gains powers as you do their level. Sheila who can jump super high, Sgt Bird who can fly, Bentley who can hit everything and Agent 9 who can shoot. They all have their good which I just mentioned and of course their bad like how Bentley is so slow! They all have their own missions where they live and even side missions in the normal levels which you do need to go back for. While a bunch of their missions are really annoying like the fps they are still so unique and fun to play. Instead of the weird orbs we have to gather dragon eggs. It gives me a real feeling of yeah lets complete this level we have to save all these poor babies and see their random animations (some 1 of a kind). Also yeah we go back to having more areas and bosses where the buddies join us to help
Overall I had a great time with spyro remaster. I loved their originals and this remaster was just great. Compared to stuff like bioshock I could see a big difference. Plus I can finally see the game! Having to take off your glasses and make your sight blurry to see the game is not fun.
This game is rightfully ignored. I got to phrase 3 before I dropped this game. I thought I could get into it but I couldn't in the end. I didn't really enjoy what was going on and I wasn't a big fan of the style or characters. This is not a short game or I would stick to it but with something that is gonna take over 5 hours I don't think I want to continue.
So I checked out the ozmafia anime on Sunday and there was a lot of hate and idk how to feel. I think its really cute but its completely different. At least with screw ups like amnesia it was trying to be like the game but this isn't. We end up following chibi scarlet as he goes to chibi school. It just doesn't feel right. Scarlet isn't someone to be completely clumsy or hopeless but in this he really does feel like a little kid. Its obviously a cute jokey spin off anime instead of the seriousness of the story but when you have a lot of hate from the actual fans it not good. Then the people who don't know what ozmafia is, thinks its wizard of oz! Not surprising since scarlet is wearing a school uniform instead of his red riding hood cape and apart from Caesar who isn't actually a fairytale character we only have those main 3. I will definitely watch it one day but I dropped it after 2 episodes since I saw all I needed in that 8 minutes. But seriously my poor scarlet looking like an idiot, so cute though
After writing my previous blaeo report I also brought the quantic dream bundle so I'm poor. I get paid again on Monday so I got a little bit of spending money for the summer sale but not as nearly as much as planned. Gonna have to think long and hard about the games I'm gonna buy since I think I already have my heart set on items that take away 2/5 of what I have. By the time of posting this I have a list made up of what I will plan to buy but I'll mention them on my next review when I've actually brought them
Weekly Games #94

Click to expand
This game is split into 2 sections. The 1st section places us as Joe as we try to bust out of jail. The 2nd section is as his wife Christine who helps collect items from the outside and find money to escape with. I really like the characters in general so I enjoyed the back and forth between it all. It's not just do 1 person then do the next you do reach points where you reached a dead end until you do the next characters story. The whole game is not as serious or dark as daedalic other games so its nice even if the achievements are very buggy for a lot of people

Click to expand
I deleted this game for a reason. After seeing the remake I thought hey I'll give it another try but its even worse now. With the new additions they added I found myself having the same thing happen. The damn cat would always appear in my damn playthrough no matter if I said no or yes. It's a fun game for the 1st 1 or 2 playthroughs but then its the same thing. Once you play it through a couple of times its so easy to tell what result will come out of what its boring not having the suspense of whether you are doing something wrong or not. Once I idle out the cards the next game gives me, it is back to being deleted

Click to expand
Straight up I'm deleting this. I didn't really like the story but I didn't hate it. The problem is it has way to many problems. It's been known for years that certain achievements don't work. The skip didn't work properly since it skipped everything pretty much, probably because half the gallery was unlocked before I even started! I went through all routes of the russian and then just skipped for the remaining achievements because I couldn't stand dealing with the annoyances anymore

Click to expand
This is all about 2 demigods who decend from athena and aphrodite trying to make zeus's decendant marry one of them. It's an alright story and its in english. Dharker studio really cant make up their mind, there's either 0 voices or its english. It also introduces us to Akame who should be one of the main people in Devil in the Details which I hope to play in the future. Looking at the pictures it also features an army gals character too. Its a reunion party

Click to expand
This game is split into 2 mini stories. This is apparently a prologue type story for eternal hour which hasn't been made yet. I do hope they will bring it out though since I did find it interesting. You got 1 story which takes place 11 years before the main game will happen. It introduces us to Rin who ends up having to adopt her 7 year old nephew. While it was good it didn't feel very important. The 2nd story takes place 11 months before the events and we are actually playing as the nephew. It's a stranger story to the 1st and shows some magic influcence but its short and barely shows us a quick peak that you kinda need this main game to come. It hasn't been cancalled yet so for now I'll keep it, but like waters above I won't be keeping it if its not made

Click to expand
This is the 2nd game of the how to series which this time features the king and cat version of Cruella Da Vil. This is a more serious game compared to the last and teaches us more about the history of the cat people and the conflict between the humans and them. We get to learn more about Lilia's missing family and it introduces us to the world of the next game. I definitely preferred the last game storywise but I did like the interactions between the characters. Especially Mars and Leona

Click to expand
This is the 1st game in what I just call how to series because seriously Story of Eroolia is way to complicated to remember. This is the story of childhood friends who have 2 versions of them. A big sis and a spoiled cat. A little bro and a city guard. We get to watch these 2 friends let go of the masks they keep hiding behind. Before cafe 0 sleeping beast this was the 1st and only roseverte games with decent art. I can't be nice about it because their other stories and art aren't the greatest or prettiest. Then this game came out and it was just so beautiful. It wasn't a story where you had to repeat it many times over just to get any sort of info from it. Even if you don't like the other games I think how to take off your mask should be given a chance

Click to expand
This story takes place at a hot springs and shows us the uncomfortable situation our transgender girl Haru is put through. I'm not totally knowledgeable about this in the 1st place but it didn't seem bad. It was short and nice

Click to expand
I watched this ages ago back probably when it 1st came out. So many youtubers did like 1 playthrough so I didn't go into it believing I was gonna keep it. I have though and I like it. There's so many endings and it was fun to get them all. You get to experience what not to do after a one night stand but without the trouble.

Click to expand
The story is all about the red strings story of how soulmates are connected together by a red string. The girl is very focused on finding her own one which makes her character slightly unlikeable for me. Everything she does is about it. She pays attention to everyone's own red string bcuz she can see them. She has 4 jobs because she believes she needs to travel to find her soulmate. Now I do still like the story but we are just following someone who completely ignores everything else. She forgets her plans all the time and I said it in always remember me when I dropped it, I don't like having people have names that I know of especially when I don't like the name

Click to expand
This game was a bit to short to really get what was happening or really care for the characters but I liked the gore of it all
This is a free rpg about a girl called Senia trying to save her sister from trouble. We get to explore 3 different areas of the tower of enternity. Unlike normal rpgs you just run into the enemies to kill them. You get 4 special attacks but I preferred to power up the 1st power we unlock because it brings you closer to them, stops you taking damage, deals alot of damage and unlike the others is meant to be used to attack 1 monster instead of 2+ You also don't need to worry about health. Everytime you kill something or move around a bit your hp and mp will recover. If you happen to die you just end up back to the last statue you went to with no consequences at all.
This game was the reason I took such an interest in my alice in wonderland mafia manga. It's all about taking the fairytail people like wizard of oz and having them fight against other people like red riding hood (sam did point out it would've been better to be scarlet hood and I agree but nope it is red riding hood). I just find it fun to see all these different sections of people and I just love all the characters. There's just so many to choose from and it even gets a bit dark with a brothel ending. It even keeps true to the fact its an otome by having the only female route be about friendship. Also when you finish a route and go back through it extra story will pop up that can help explain certain events or whats going through peoples minds. Definitely one of my favourite stories out there and probably my favourite otome
Also it has an amazing opening song. The opening song might just be my favourite and I never paid attention to the credit song before because I feel like I would've remembered that. Both the opening and credits are like my favourite songs ever! I will of course also be watching the anime. It's only like 4 minutes long for 12 episodes but dang does it look cute

Click to expand
This story takes place in 2 views. It's a story about how 2 pairs of sisters and brothers swap place after agreeing to the sibling experiment. You can play as TJ and Jasmine who live different lives and their original families can no longer remember them. I found it to be interesting but then it got to a point where errors occurred. Normally I will carry on if its just 1 here and there, however in this case I had to ignore whatever 3 times in a row. After that 3rd time I decided I didn't want to carry on because I didn't love it enough to risk wasting my time on it
Been a hectic week around my house. My sister finally arrived so I've been falling asleep much quicker then I normally do and we took her out for the very 1st time yesterday to my Nans house then to Uncles after her horrible jab appointment. I learnt they are now enforcing masks in public because of it. I've also been not feeling this well this week but I pushed through to finish up some of my games. Considering how much I played this week you seriously still cant tell I did have anything distracting me. Should've had how to sing as well but I completely blanked out what day it was so whoops
Weekly Games #93

Click to expand
I went into this expecting something good and it didn't disappoint. From the start I was surprised by the fact it even had an opening song and it grew on me. I like ozmafia because of all the fairytale references and this also has that. With everyone having a fairytale curse its interesting seeing it be broken and when you are on their routes all the boys are just sweet even if you cant see it outside. Definitely a great free game that I would've gladly paid for considering just how long it is

Click to expand
I'm not about to be running out to buy the other game ever but I liked this game enough to keep it. Sure I didn't understand most of what was happening at all but I liked the characters

Click to expand
I don't really know what to make of this game. You don't really get any infomation on who you are or what is happening. However I didn't mind it, ill keep it but I won't be paying out for the sequel.

Click to expand
Just like disturbed I don't know what to make of this game. I did find it interesting though how it shuts down and opens up a new game without any of your old data. It is also worth looking at the 4 secrets, some of them might help understand this mysterious world where online commenters end up

Click to expand
I really liked this game. The music was good, I liked the characters and how they felt real but not the art. The realist art is fine but when Abbey smiles it is not pretty, it doesn't look right and really put me off from looking at her in those moments. The rest though is great

Click to expand
This is a game about a group of friends who like to explore abandoned buildings. I was mainly interested by the art on the page and I was pleased with it while playing. I thought the art was amazing and while some of the cgs were a bit weird looking they were still nice. It was surprising to see it only took them a month and a half to produce something like that.

Click to expand
This was kind of a gift. It was gifted to me but through the money I was owed. I of course agreed to let them just pick a game instead of wallet money. It was a nice read with plenty of endings. It was nice to see that even just repicking choices it changed it up with the cgs a lot. Worth the money I technically paid for

Click to expand
I didn't know how to feel about this at 1st. I wasn't expecting to make music and to do so 3 times but I liked it. While its very simple and you will repeat a bunch of stuff I liked exploring all the different choices you get with each lyric
Click to expand
Since I've done 1 - 5 of higurashi already I decided to read the questions and answers together. The remaining 3 games are all in order to what the questions arc is so I thought why not. While a normal person will struggle seeing so much new, I remember so much that happened, that past events aren't just going over my head. It was a weird feeling to not be surrounded by all the other stories 1st before finally knowing what happened here.
As you would expect it doesn't take long for this story to go sideways. It tries playing off things as being cheerful but its not long before we start getting into Rena's mind. The other games took at least until chapter 6 before bombarding us with the truth but this is an answer arc people no playing around here. Straight from the start I had the patch on and it apparently has choices in the console version. I stayed true to just having the pc version without any but its weird that they have choices at all. None of the other 5 had anything so why this? It just feels out of place for this game to let us choose some dialogue differences. Like its not gonna stop us achieving the same events and choosing for who ever is stupid.
This time around it was very mysterious. The events of the 2nd and 5th game fit nicely but this time not so much. While we learn alot about Rena the events in this game just overtook the 1st one. We got told things much earlier and not told things we should've. It basically made Rena do the events in the 1st game rather then Keiichi which was really weird. However it does confirm what happened at the end of the 1st game which was definitely interesting. It also helps confirm other mysteries for why people die in certain places but then not in others. Despite the weirdness I did like it, not as much as the other couple but I thought it was a good addition just like all the rest. Watching Rena slowly drown in her craziness was fun and sad

Click to expand
Lets just get it out of the way, the demons suck. You don't get rewarded for killing them all and I haven't seen any mention about ignoring them causing a bad result. The only real reason to kill them is when the game tells you to or the fact they are most likely surrounded by collectables.
Everything else though I loved. This was a gift from Sam and this game proved to be amazing. While collecting everything sometimes distracted me from what was happening away from them it was worth it. You get a lot of story from the near 200 items. While I saw complaints about the detective work being easy I didn't care because I enjoyed the bits there were. Those damn credits go on for way to long though when you cant skip or leave

Click to expand
This is a short game with an okay story. The price for it is a bit steep when it took me 40 minutes to beat but this was most likely gotten from their bundles along with all their other short expensive games. I'm not really attached to the girls but there are much worse games out there then this
Plus these games are always way to expensive. Most for me are £11 which is a lot for a couple at hours but its like I said before I like dharker studios. They don't have the best games and their characters are always over sexualised but there's a charm that keeps bringing me back. I actually become happy when playing them because I know what to expect. I know I'm gonna have a nice short read with lots and lots of choices to complete their silly games

Click to expand
This is probably my favourite dharker studio game. It knows its an all ages game, it doesn't act like an 18+ one while not providing the services. While its a bit short to explore much I like the characters especially the cosplay part. Plus I absolutely love the song in the main menu. The game is also cheap with dlc included, I brought this game twice just cuz it was cheaper to rebuy the whole thing again then buy the dlc on its own
I can see why its so negative. This game is very short and not great. You cant have it full screen because the text wont show up. The story is just weird. Like its true that you blink and its over. Idk what they got planned for the next 2 parts but its not looking good. I personally just didn't care, I didn't hate it I didn't love it. There wasn't really much there to pay attention to, to give much care. I do like the ending though when you leave the game, there's a phone you can click on which probably explains more then the game ever could. I won't be keeping this game of course
As the title suggests this is a game about depression. It is heavily text based with a few choices. In this game we take control of a man going through depression and trying to ease the problems by choosing the right people to confide in, going to therapy and taking medication. I'm sure there's plenty of different ways to can end depending on your choices but I ended up getting what I assume as the best solve so I'm happy with ending it now
People really don't like this game but I love it. You just shouldn't be taking it serious. This is not going to be a deep story about the effects of guys turning into girls by force. It's not going into depth about the one true person who was transitioning. This is just a silly story where everyone turns into the opposite gender and turn into animals! Yeah the art isn't amazing but it just fits the silly story its going through, it's just a bit expensive that people turn to hate on it. Sadly a lot of the hate is towards the characters. The problem is the more you read the worse they get. In Dina's route she does show remorse for what happening despite the fact it doesn't seem like it. She also didn't purposely make her boobs that big but in later routes they made it seem like it was her plan and that she was forcing it on everyone else. Sure she forced it on everyone else but she mostly did all the things for what she believed to be the good thing. Things just ended up warped later on because there are so many different things going on especially with each character having over 3 endings each and 1 even with 8. If you focus on the true routes of each character its not really that bad. The later it got they only made 1 route per character but it felt so rushed that the character art and names don't match up at times, mainly in the final chapter.
Anyway this isn't a serious game and if you go into it expecting something amazing you will be disappointed but to me it just has a charm to it. I brought it back when it barely had any routes, back when I watched it they only had 3 out of 13 done. Plus I definitely paid top price considering how old it is and back in the early days I didn't do sales.
From what I've seen from the reviews this could be a good game. It's apparently a story about a transgender cube but the text was painfully slow for me. If it had voices I could understand but without them it feels like I'm waiting for someone to speak but nothing is being said so I'm just stuck there doing nothing. Apparently it gets really hard too which I've seen a bit of negativety towards. If you got a few hours (cuz you cant save and will restart from the beginning) then maybe give it a try and see what you think about it. As for me I'm gonna have to delete it
It's not the right time for me to me to playing this. Unlike the other games this is basically a dvd. There are no character sprites and just a few mini pictures thrown in. I haven't finished my kindred spirits videos because of how long it is. From what someone said each story is like 20 minutes long but its way to long for my patience. We were being introduced to people I didn't even know and couldn't make sense of without photos and then we got turned into who I assumed was Tomoya? But I had no idea because I didn't train myself to pay attention to the voices for that long. I found myself the whole time just thinking I didn't want to be here, how long it was all stuff that wasn't giving it any sort of attention it deserves. I'll try it again in the future, maybe when I'm trying to sleep but I don't have enough attention and patience for even 20 minutes of this slow game
So I lied about not doing that many games. I've just been in this mood to play lots of stories and free games are perfect for that. I'm not purposely picking out super short games it just so happens to be that way. I mean I look at certain times and I got like 3x less time then everyone keeps saying it is. Plus its been really good this week, last week I got rid of most of the games done. Like if even 1/4 got through that was good but this time round wow it was all amazing. They are all the same letters too because I've just been going through my list which is always alphabetical order. If you look really closely at my achievements everyone could tell I will always do the girl last. Idc if its meant to be an otome or whatever its always girls last.
Weekly Games #92

Click to expand
I like the story but I'm annoyed by the fact it forces you to do the endings in a certain order. I spent like 30 minutes trying to make the teacher my 1st person after all the guide mentioned how Charlie felt more like a true end then the others. But it turns out you cant do the teacher without doing the others 1st. It was annoying being left off on that ending especially when I saw no sign of it having to be done in a certain order. I went through so many threads until I found out ending 1 had to be done before ending 3 which again is stupid considering you can do the other endings whenever!
Oh and it really didn't need to attach it self to highschool romance. If they used the same characters I could get it but the only same thing is that the boy is pretending to be a girl except in this game they really are a girl. Oh and the teachers have red hair. Totally the same games that need to be tied together. Kinda feels like a way to explain why it has no 18+ patch
This is what I wanted from the last game an interesting story as well as the deaths. I felt like a real agent this time, interrogating people, using the database and all that sciencey stuff. It was great and I liked how we were being munipulated all the time. We weren't just going around trying to figure out why these people were dying we were there! The killer was controlling our every movement and we were there trying to prevent the killings from taking place and failing miserably. I know there are 2 more games but no one liked them so I think this is a great end to leave it off.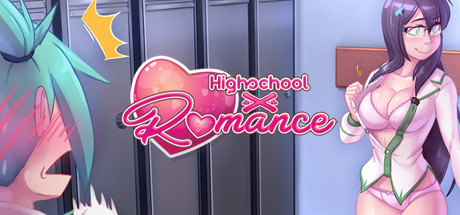 I wasn't actually going to talk about this game since to me its just doing the routes but from what I've known all these years is that you will miss the kiss achievement if you aren't wearing the risque underwear because thats what it shows in the cg. Apart from that the other gallery pictures don't seem that missable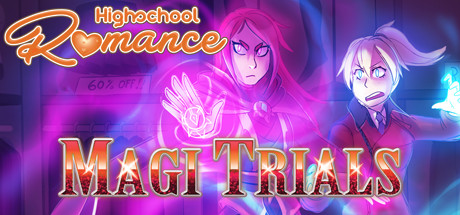 Another game where the achievements are just story routes. However to complete the game you need to do the charlie route before the shira route otherwise the last answer won't show up making her route pointless
Time really flew by this week. It reached Thursday and I was just shocked. I mean I only had art of murder done how did that happen. The dang baby is refusing to come out still as well. 2 weeks before the due date the hospital people were like any day now. Well no because Monday was her due date and she's clearly proving to be another me. Plus we had another appointment today trying to jumpstart it all well nope definitely not gonna work. This baby is definitely gonna come out on the 1st birthday of my cousin. It's gonna ruin that day!
May 2020
Stats
Achievements: 40,593
Perfect Games: 326
Average %: 91
Completed this month: 41
Comments
Lets jump straight into my favourite game because I have nothing else to say so far. I've played so many games this month, good and bad that it's hard to remember anything amazing. I don't want to go off my most recent games because I still remember just how much pure joy I had from 1bitheart. I didn't expect to win it and just that alone made me happy. Once I got into it, it was more amazing then I thought it was going to be which is why it's my favourite game of the month. Clannad was certainly a great time, It was funny, sweet and emotional but at the same time I was tired of it. There wasn't anything really there that made me crave to play it longer, plus that ending did let me down so I got to stay true to my original choice right from the very start
Weekly Games #91


Also I'm done just talking about achievements when there is no real difference between it all. No more just finish blah blah blah. I have done so many games this week that if I put them all down it would be to much. I was actually surprised to see that by the time of writing this I only deleted like 2?
Weekly Games #90

Click to expand
Honestly I stopped listening a few clicks in. I didn't mean to it just bored me I was just there to listen to some text and press 1 single button the whole time

Click to expand
So it turns out this is a free version of Galaxy Girls which I own. I didn't mind the story and characters but it was short so I couldn't get attached the girls. In normal circumastances this would be deleted but as the remake version is dharker studios I will be keeping it. I will suggest trying this out though if you play galaxy girls because you might like it more

Click to expand
This was just a fun little mess. As the title suggests you do get to create a boyfriend with the option being hair/colour. Skin colour, eyes and genitals. It was just a quick game that I enjoyed. To bad my dream boy was not a dreamy boy in the end XD

Click to expand
Yeah I hate this game. It crashed on me more then twice. One of them during the stupid run out of time count down resetting everything so thanks for that. I just couldn't get into the story and stuff like that but it did start out promising until we actually saw our characters. At least I don't need the sequel now

Click to expand
It's awkward to play this game after blossom brightest. This game is bigger then that version but in the end its the same thing. The same events happen but this time with a forced 3rd character. The new character that got added doesn't add anything because she's really only there with one of the other girls.
The art sucks too. Compared to the free game its not nice. The purple girl Kotoha is made to be childish and she was in the other one. In this game though she doesn't look like a kid. It just makes her personality really annoying. The other girls including our one just look weird and sexualised.
It is a good idea to play the free game before galaxy girls. It will give you an introduction to this and from there you can decide if galaxy girls is worth it because it really is just the same thing but with an unimportant new character

Click to expand
This is a very calming game. You can take it slow, taking your time to grow your ranch or you can hurry to the end. The story is told in daily mail. The more you progress by exploring the world around you the more that will unlock. If you want something harder you can do a rush mode where you have to make the most money. There are plenty of different areas you can explore with different slimes. Should be picked up
I like this game but its not as good as the past point and click games. There's no real excitment and suspense from the killings. It's just slow and has no real impact. Like I mean we finally find out who the killer is and it just ends. Just could've been much more but I do have the others and hopefully they are better

Click to expand
I can get the critism of the romance in this game. We got forced with a girl I never liked even in academy all because they wanted to force a story on us. I actually liked this story a lot but I can totally get hating the fact you are stuck with one person each damn time. Like it gives us chances to be friendly with other people and the other girls clearly love you so yeah its sad having one girl force upon us especially if you are like me and don't like the person.
However thats what return is for. Where we get to try and fix the future with our chosen girls. I actually went in the order of how I would do academy to decide. I'm not really concerned on who to do first like I normally do so I thought why not.
Also this game was much easier to read. The free game had some tiny text while this is bigger and colour coded. It's partly why I paid attention to this game more then the other one and enjoyed it more
If you like life is strange you should like this game since it is set in the same universe. It also introduces the life is strange 2 characters so it's a good idea to play this before touching the 2nd game. I really like this free game, its short and nice to be seeing a kids point of view of everything instead of this adults with powers
I had to drop this because it was annoying and boring. The story wasn't fun to read through and the puzzles were just to complicated for me. Smarter people might enjoy it more. Despite that though while boring I was slightly interested. But I did keep getting stuck on puzzles which made me stop, if I could skip the puzzles I probably would've finished it
These are all gonna be the same. No achievements = nothing to talk about. Point and clicks especially so since there isn't really any extra content to get from
I don't think there are even choices so just skip this whole thing and save yourself a couple of hours. Will be deleted
There really is no way to complete this game. You just play through the story and that's it. The biggest difference I can see is what you make captain spirit look like. I did a simple hero with a mask and light colourful armor but you can wear a helmet instead with dark heavy armor. You can mix and match what ever you want
So this week I managed to complete all my wins only to then win something a couple of days later a kick in the teeth. Cant go 1 week without a win looming over me and on the upcoming 1st I'll have another one (maybe after 2 weeks someone else entered!) Also I figured out how to make blaeo delete free games. I figured out when they are showing up in my recent played list it just won't delete off blaeo. However as soon as it isn't it will delete. I figured it out when I deleted 3 games, 2 recent 1 not and only the game not recently done was deleted. Annoying I have to wait but now I finally know how to do it! No more suffering
Oh and I mentioned 2 weeks ago about how my aunt had to go to hospital because of bleeding complications well because of that I have a new cousin. They ended up having to get the baby out early so they beat my mother to the punch. Now we are just patiently waiting for my sister to be born and I'm forced to have my picture taken!