heilurmes' profile
---
So tried to play through as many interesting games from Origin that otherwise aren't accessible, but in the end didn't get so far since Mirror's Edge Catalyst was very mediocre title and snored evenings through after work. Still got few titles tested out and played through, but certainly not as many as hoped first.. games like Dead Space 3, Crysis 3 and Saboteur would have been probably most intriguing.
Anna's Quest
BioShock Remastered
Origin Access
A Way Out Great co-op game, had fun playing it through with friend. Can recommend getting Access for month because of this.
Fe (seemed fine, only tested it, felt like one gimmick game)
Mirror's Edge Catalyst
RiME (just tested, game was stuttering)
Unravel (didn't play through, looked pretty swell, but Origin doesn't have controller support like Steam and game started rippling and lagging which is certain issue with Xbox One pads)
Virginia This was quite nice in the end, enjoyed it.
Month gone by again and now have pair of games picked up by other person due joining in SG group Play or Pay, so time to get on Wasteland 2, Ittle Dew and The Painscreek Killings. Got lucky after having good bit of slumber at joining in gibs at SG and scored removed title(s) which i wanted to play quite much and got few gifts from friendly friends, thanks to them for giving a chance to beat these games. -.o After a long time actually cheated in game(s), can't remember the last time, but EWJ didn't have saves and lost progress pair of times so used extra life cheat on it to pass the game, damned be the controls in that game. 2nd title was really nice to play. Other game was Sunless Sea as it would have needed quite bit of grind when read about it and then followed tip in discussion to add money to save file so you don't need to do back and forth money collecting runs before starting to enjoy exploring the Sea. Interesting game, but includes too much back and forth going especially since the logs aren't exactly most clear about what to do and what you need and when you go to right place you might not have all needed items and no idea at all how to get them in the first place. o.o' Throw resource management on top of that and you will be in trouble without damned good memory and planning for routes.
Alien Breed: Impact
Apotheon
Battle Chef Brigade Deluxe
Bleed
Bucket Detective
The Chronicles of Riddick: Butcher's Bay (sg win) - removed from steam
The Chronicles of Riddick: Dark Athena (sg win) - removed from steam
Earthworm Jim
Earthworm Jim 2
Guns, Core & Cannoli 2
Gynophobia
Icycle: On Thin Ice
Intensive Exposure
Little Nightmares
Mirror (gift)
>observer_ (gift)
OPUS: Rocket of Whispers
Press X Not to Die (gift)
Red Faction (gift)
Sunless Sea
Tragedy of Prince Rupert
Subaeria (unfinished), interesting rogue like. More of an platformer and where you try to get enemies fight each other by fooling them attack accidentally other colours or by using skills. Got to last boss after beating arenas, but did get ganked before figured out what to do. o.-
Hmmm over month has gone and games piled up in both backlog and beaten list. Quite a few pleasant surprises and then utter diarrhea quality game in between too (shouldn't have been Resurrected) if you know what i mean, well sequels should be better at least.
Agatha Christie - The ABC Murders
Clive Barker's Jericho - removed from steam
Convoy
Crash Bandicoot N.Sane Trilogy - Crash 3: Warped (gift)
Dark Train
Dead Cells (gift)
Detention
The Evil Within 2
Fallout Shelter
Fez
Gothic
Haunted
Insincere
Kairo
Mafia (gift)
Nightmare Boy
The Park
Painkiller: Overdose
Painkiller: Resurrection
Pankapu (gift)
The Preposterous Awesomeness of Everything
Puzzle Agent
Refunct
SHOCK TROOPERS
Sniper Elite 3
Splasher
Tacopocalypse
ZOMBI
Additionally have played Kingdom Rush, Nation Red and ehh even bit of CSGO. Must say that tower defense seems to be for me a genre for that have lost enjoyment almost as whole sadly. :(
Removed Aviary Attorney from steam account as it felt very boring and tedious or just was tired with it, but after Act 1 was quite fed up and gave it kicking in the backside. :3
Thanks for people who gifted the games for me in case if you see this they were enjoyable. Though i got surely tons of absurd bugs in Mafia! :-D If you want to poke and ask about some games feel free as always. Will try to give my opinion about them, but so far enjoyed almost everything except pair of mentioned ones. o.-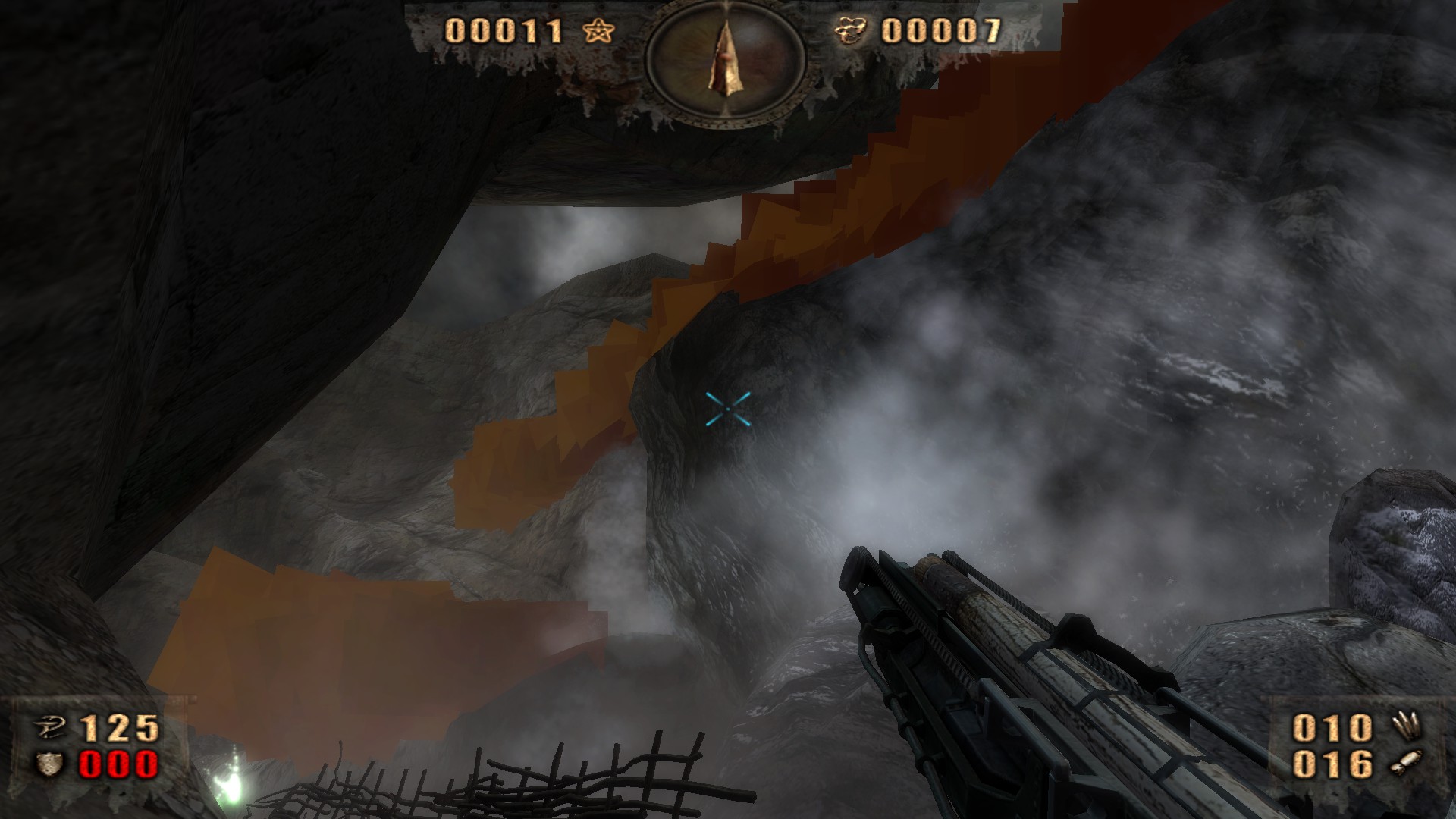 RPG month has passed or almost has passed, but can't really complete either Deus Ex/Divinity II in just a day so onwards to the next. Good games once again and got plenty of pleasant surprises out of them, though maybe Sacred 2 Gold had pair not so fun areas to play (Seraphim based dlc and base game islands). Did spent 1/3 of gameplay time in elf territory and must say that should have gotten mount faster and beat enemies in less quantity due crazy spawn rate. o.o'
Baobabs Mausoleum Ep.1: Ovnifagos Don´t Eat Flamingos
Baobabs Mausoleum Ep. 2: 1313 Barnabas Dead End Drive
Aarklash Legacy
Sacred 2 Gold
Oceanhorn: Monster of Uncharted Seas
Valkyria Chronicles
On top of those friend of mine surprised that he will visit over and it's time to pass time with alcohol so that we did do along with several games. Few we did beat through and few were just nibbled around a bit.
Action Henk Guess there is separate campaign for this game as SP too. o.-
Stick Fight: The Game Seems like none of the achievements did pop up though we played full round and fulfilled certainly some of those.
Use Your Words Damn this was quite fun, recommend to get it for 4P+ though since with 3 you can kind of still guess who wrote which and house answers were rather easy for the most part.
Additionally played these for a while.
Dark Souls III - Ashes of Ariandel DLC friend has DS hype phase going on and blasting away DS Refarted ehem Remastered edition hence he's playing it on PS4 and was planning going for 2nd and 3rd after it. He doesn't have DLCs so wanted to see quick peek from the first.
Foul Play It had only 2 player local co-op so this one was skipped as we had 3 peeps.
Lost Castle It's fun beat em up with all it's trickiness and challenge, but felt like it's not up to par with Rampage Knights for example. Got feeling like that game did do things better than this one.
For next month will prioritize some gifts i got and pair of which i got myself. Quite swell looking batch this next one will be. :3
Dead Cells (gift), Dishonored Death of the Outsider, The Evil Within 2, Ken Follett's The Pillars of the Earth (gift), King's Quest: The Complete Collection, Time Recoil, Undertale and maybe few more if enough time etc. o.-
30 days have passed and it's time to throw list here again. Was thinking of playing only RPGs on the next batch as have good amount of those waiting in backlog. Will see how it goes, but RPGs are usually good time for myself so should be pretty cool. :3
Alekhine's Gun
Aporia: Beyond The Valley
The Ball
Downward
DuckTales: Remastered
Dungeons 2 (Monthly Theme)
EXIST
Fabric
Full Throttle Remastered
Hydrophobia: Prophecy
Jurassic Park: The Game
Kingpin - Life of Crime
Kung Fury: Street Rage
The Land of Pain
Lumber Island - That Special Place
Mini Ninjas (Monthly Theme)
Momodora: Reverie Under The Moonlight
On the Rain-Slick Precipice of Darkness, Episode One
On the Rain-Slick Precipice of Darkness, Episode Two
Silver Bullet: Prometheus
Stacking
Star Wars Republic Commando
Thomas Was Alone
The Uncertain: Episode 1 - The Last Quiet Day
The Warlock of Firetop Mountain
As for the RGPs seems like there are games like: Bit of more pure RPG games was the idea, would have more of them with RPG features So if could take some recommendations and choose some games based on those, would be impossible to play all of these in one batch even with 24/7 of time. o.o'
7.62 High Calibre, Aarklash: Legacy, Anachronox, Arx Fatalis, Baldur's Gate 1 & 2, Darkest Dungeon, Dark Souls 3 dlcs, Dead Age, Demonicon, Deus Ex (half done), Deus Ex Invisible War (patchable these days), Deus Ex Human Revolution (played base, but never dlcs), Deus Ex Mankind Divided, Divinity II Developer's Cute, Divinity Dragon Commander, Dragon's Dogma Dark Arisen, Drakensang, Dungeon Lords, Gothic, Gothic 2 Gold, Gothic 3, Grim Dawn, Hard to Be a God, Jagged Alliance 2 - Wildfire, King's Bounty: The Legend, King's Bounty: Armored Princess + King's Bounty: Crossworlds (same game, different package), Kingdoms of Amalur: Reckoning, LIGHTNING RETURNS: FINAL FANTASY XIII, Oceanhorn: Monster of Uncharted Seas, Outcast 1.1, Overlord II, Pillars of Eternity, Planet Alcatraz 1 & 2, Precursors, RAGE, Risen 3 - Titan Lords, Sacred 2 Gold, Satellite Reign, SpellForce 2 - Anniversary Edition, Star Wars: Knights of the Old Republic II: The Sith Lords, State of Decay: YOSE, Stronghold Legends, Styx: Master of Shadows, Sudeki, Sunless Sea, Super Trench Attack 2, Tempest, The Fall of the Dungeon Guardians, The Keep, The Last Remnant, The Witcher 2: Assassins of Kings Enhanced Edition, Torment: Tides of Numenera, Two Worlds: Epic Edition, Unepic, Valkyria Chronicles, Vampire: The Masquerade - Bloodlines, Wars and Warriors: Joan of Arc, Wasteland 2: Director's Cut, Windward, Wizardry 8, Xenonauts, Xenus 2. White gold.
Yeah guess i like quite much RPGs! o.o' Feel free to ask how i felt about the games with links or throw recommendation which RPGs should be played on next batch. Now have to decide on which one to start with. o.-