Saikania's profile
---
July Roundup
Hey Assassins,
it's already August, I nearly can't believe it. Time goes by so fast and I didn't manage to finish a lot of games this month. Only a few, but here's my progress:
Games from July Monthly Theme – Ruby

It's a meh Hidden-Object-Game. The Cut-Scences are nice, the story was ok and the graphics on my Ultra Widescreen Monitor fits perfect without stretching the game or something. That was really nice. But the game didn't catch me. I don't know why, maybe it was because of the religion story or because of the unreliable main character. If you already have the game, you could give it a try. Otherwise I recommend to skip this one. There are much more better HOGs outthere. ;)
Games from the PoP – Group

This game is brilliant. A super thrilling, beautiful Pixel - Adventure for Adults. Classic Point and Click control but always combinations with a lot of scences. A high aspect in this game is to talk to other people and you have to make decisions. You're a detective and want to solve mysterious murders in a little city. With your augmentation you get some real cool support and it depends on your decisions which augmentation you're getting next.
I really love this game and I always want to know how the story goes on. If you speak german, you can read my full review on steam here. And if you like it, I would be really happy if you could click the like button. Thank you! <3
Best game in July

This game is absolutely brilliant. And you'll getting addicted in the first 10 Minutes of playing. I never thought this game brings me so much fun! It's hillarious. I think I should play it again. But the other game from the same devs - You must build a boat is always high addictable. You. Must. Play. This. Game.
Other games I've finished in July

It's a Visual Novel with decision making. The story is weird, atleast at the beginning. And then finally you thin"Oh now it's getting interessting" - the story is over.
This game is make for playing it again and again with other decisions and so you finally come behind all the mysterious things. But 1 playthrough is round abaout 4 to 5 hours. The story is indeed good and if you have the time and the pleasure to play this game a few times, I recommend it to you.
The graphics are nice and there's a little romance and love in this game. Grab it in a Sale! ;-)

The Match 3 Battles in this game are pretty well done. Don't expect much erotic or a super nice story. You've got 3 girls with different skills. The skills can be upgradet. Also you can change the clothes and the weapons which give the girls more power. It's also a good game for achievement hunter. 100% are easy to make. The Price ist toally fair, but you can also wait for a sale.

I got this game for free within the context of the steam Curator-Program. But this doesn't affect my review in any way. You can read my (german) reviews on steam here. If you understand it and likes it, I really appreciate if you could show this with a click on the like button :). Thank you!
Short summary in english:
The Hex is a love letter to video games. In one game you can play very different genres and there are a few eastereggs to find.
Highly recommended to all fans of videogames - a masterpiece!
So, that was all for July. Maybe I manage to finished a bit more games in August. But I think the september will be sacrificed to World of Warcraft Classic. We'll see.
Stay healthy and keep on assassinating!
Love & Hugs
Saikania
June Roundup
Hey Assassins,
it's summer (sale) time! So my backlog is getting higher and higher (oh great, I just make myself an earworm ).
Let's get to the real important things – the games I've finished in June. First of all, as usual, the games that BLAEO doesn't show up.
7/10 – 3.2 hours playtime – No achievements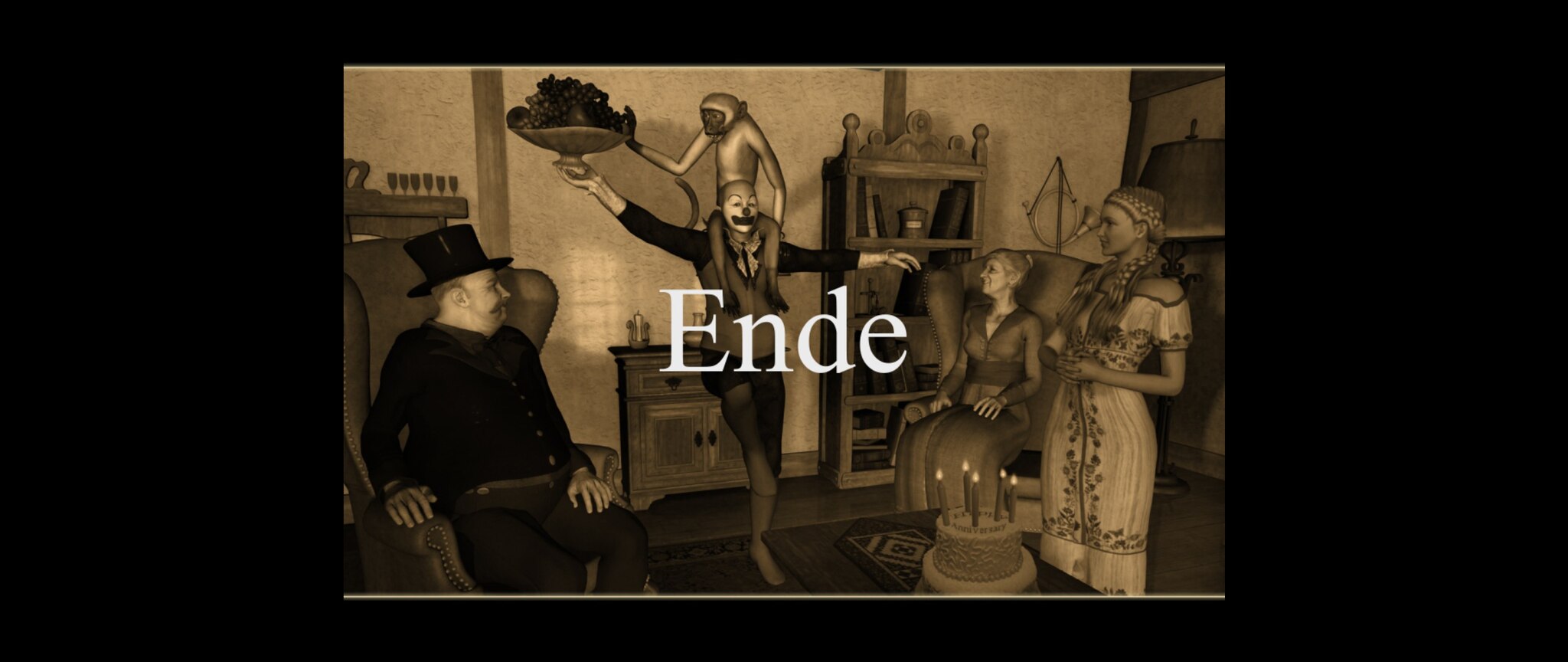 A solid Hidden Object Game with some curious characters. You play as Alfred, who wants to celebrate his first wedding anniversary with his wife melissa. But something goes teribbly wrong and he needs to safe Melissa from an old curse.
If you want to read a detailed review (in german), I wrote one on steam .
8.5/10 – 0.6 hours playtime – 4/5 achievements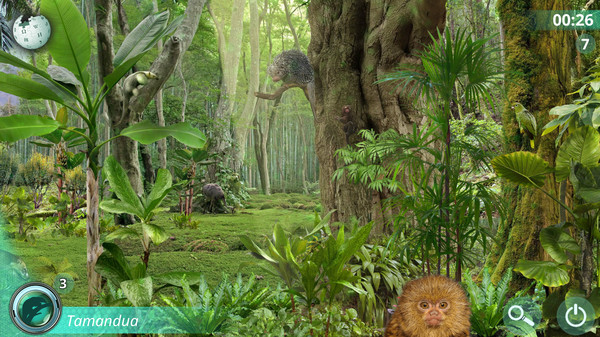 As you maybe know, I really like the HOGs from Crisp App Studio. They make a new game every few month and I'm always happy, when I see it.
This one is really great, cause they relinquish the sometimes weird story in their games and you can just search some cute animals. The replayability is high, there are always different animals to find in each level. Recommended!
7.5/10 – 1.2 hours playtime – 4/5 achievements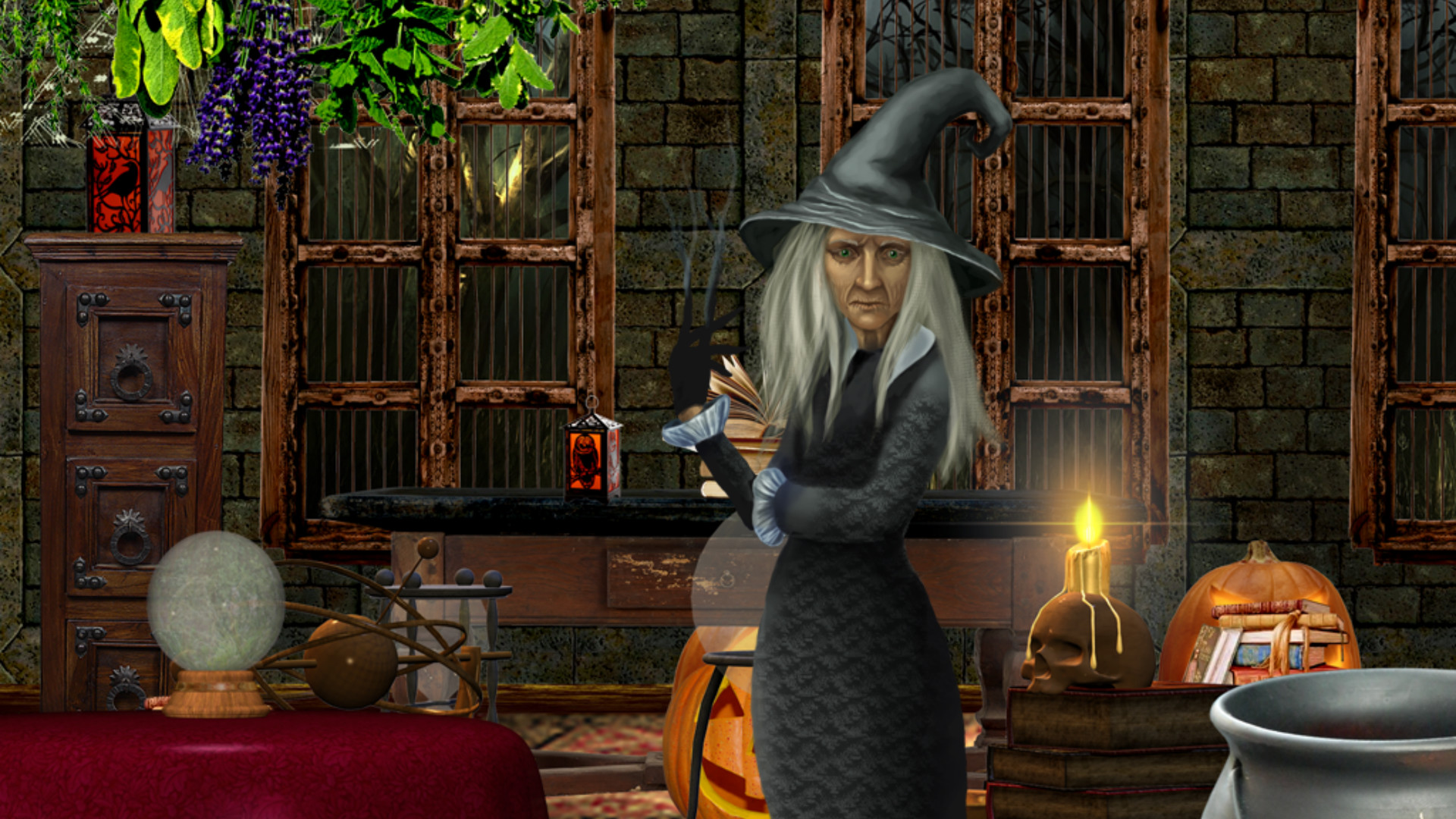 Another game from Crisp App Studio. It's the newest one. And with a weird story again, but that bothers me not, I just like to search the objects. And there are a lot of well done Hidden Object scences. I'm really curious about what they'll do next.
Games from June Monthly Theme – Lost at sea

I started this game many, many month ago, but the BLAEO June Monthly Theme finally managed me to finished it. Thank you BLAEO! :)
It's the third part of the Braveland Trilogy. It's a nice game, but I like the others a bit more. But it's worth to play anyway. A casual, round-based combat RPG with a story not worth to tell it - well, ok, you got a map and you're shipping through the sea to find the hidden treasure marked on the map - that's it. But I like the combat and the game is all about it, so it's fine for me.

One of the better Artifex Mundi HOGs, even if they're all good. The story is good, the HO-Scences are well done and there are extra things to find. Recommended to all HOG Fans.

And Part 3 from "Nightmares from the Deep". It was really good, especially cause it has a lot of Hidden Object Scences, and this is why I play these games. ;) I recommend the complete trilogy!
Games from the PoP-Group

It's a really interesting and thrilling story but you need to speak english very well. There's only text and a lot of them, including many specific words. I need to make a break often, but finally it's done. And it was worth it. The story has a great final, that I really didn't expect. I would really appreciate if the Devs would make some localizations in different languages.
Best Game in June

I experienced the VN-Genre not long ago. I thought, this was not my type of game, but if it has decision-making and it's not "only" a kinetic novel, it's really fun! But sadly I had to realize, that most of the VNs have no german translation. I mean, it's ok, to play a game in english, but as you hear it in the name "Visual Novel" it's more like a book than a game, so I rather play or read it in my mother tongue.
Well, long story short, I found this game. And I totally fell in love with it right from the beginning. The graphics are so beautiful, the story is so well written, I love the characters and it has a german translation. I highly recommend this game. If you're already a fan of VNs or if you want to try it out - this game is for everyone. And it's not so full of (sometimes pathetic) erotic and romance than many others.
This year they planning to release some kind of RPG in this universe, if someone's interesting, go ahead and take a look on steam .
I would really appreciate if someone of you could name me some good VNs with decision-making. Or if you knew other VNs with german translation. I'm new to the genre, so I'm not very familiar with it. Thanks in advance. :)
Other Games I've finished in June

Another HOG - people could think, that I really like playing these Games. And you know what - They're right. I love a lot of Genres in the Gaming Industrie, but Casual Games are one of my favorits. Solide Game,I recommend it to HOGs Fans - nice little one :)

My favorite Puplisher of HOGs. Yo can't do HOGS much better, so I really like to play them all.

The last Hidden Object Game for June and the last one from Crisp App Studio. I you are a fan of HOG an don't want to play the same Artifex Games all over again, try one from Crisp App Studio.
That was all for June
I wish you a great July – I love the MonthlyTheme, really beautiful what some of our users create for lists. Check out the Monthly Theme Ruby.
For now, I'm super tired and go making a siesta. And whem I'm goign to wake up, I'll start right now with a game from my Ruby List.
Keep on assassinating!
May Roundup
Hey Assassins,
I've beaten a few games in May and I want to let you know about it. First of all, as alway, a game, that BLAEO doesn't show up, because Steam restricted the profile funkctions (and I really don't know, why they do it with some games).
8/10, Playtime 5 hours, Achievements 6 out of 12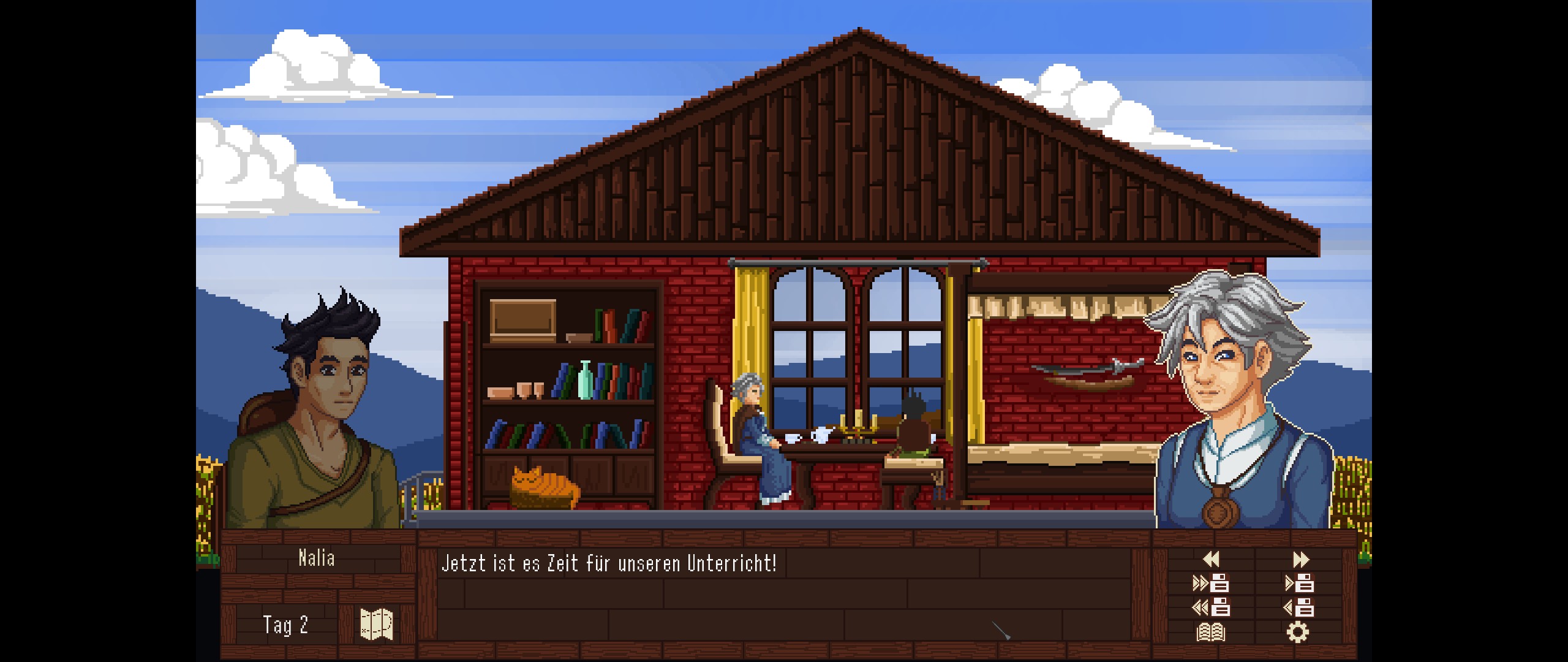 A really wonderful Game. Actually I expected this game was more adventure like with a bit more gameplay, but it ended up beeing a VN with decision making..
But I never saw such a great implementing for a VN. The pixel artstyle fits perfectly. The characters are believable and interesting written.
There are 4 chapters in the game, in which you're going to know 3 inhabitans from Windy Meadow better. In chapter 4 everything's connecting and you have to make hard decisions.
I totally recommend this game.
Now we come to the games, that BLAEO shows up.

A solid HOG, but not half as good as the second part of the series "9 Clues". But if you're a HOG-Fan, I recommended to you. The story is a bit weird, but hey, it's a HO Game, the story has to be weird. ;) I'm sure you already have this game or it will come to a bundle in the next time. Then go ahead and play it.
Ok, this one is for kids, but I wouldn't play it with mine. I don't know what to say about this "game" - just skip it, ok?

A super cute game to play, when you come home from a long day and just want to relax a little.
This game is very charming and got some nice humor. You don't need to think a lot and the game is very short (not even an hour).
But it's totally worth it. Buy it on sale. Recommended!

Wow! Just wow! This game is so brilliant, so well written, the characters are so reliable, the decisions are so hard to make. You really need to play this game, if you like Adventures, Point&Click, Pixelart, Indie, Decisionmaking, Detective, Fantasy or whatever. Everyone shuld play this masterpiece! The only thing, why it gets no 10 out of 10, is the missing german translation. Maybe they will add it in the future, and I would love to play it again.

This game is so cute and very innovative. I have never seen a game like this before. It's a mix of Flipper and Metroidvania with a cute story. The artstyle is awesome and the gameplay is very intuitive and a lot of fun. The length of the mainstory is perfect imo and there are a lot more to achieve beside or after it. Highly recommend it to everyone!

Great HOG with well-known Artifex quality. Nothing more to say. If you like HOGs, you should play it, but please don't buy this at full price. 15 Euros are way to much for an HOG, even from Artifex. They really should reduce their prices. I think, 7 or 8 Euros would be ok for full price, but what Artifex do, is sheer robbery!

Also a great Artifex HOG. I played it in one turn. I recommend it!
The last game I've played it May needs some extra attention!

Lorelai is the third and last part of Mr. Michalski's trilogie in "The Cat Lady" universe. I love Cat Lady and Downfall so much, one of the best games ever made in my opinion.
The soundtrack is heartbreaking, the story is so great, I can't describe it. The artstyle is hillarious and very unique. The controls are a little bit clunky first, but you get into it really fast! And if you have played Cat Lady or Downfall before, there should be no problem.
I highly recommend to play these 3 games to everyone. Please. :)
On one way, I'm really sad, that Lorelai is the last part, but the developer say's, that he's planning to create more games but in a different universe. Can't wait to hear or see more about it.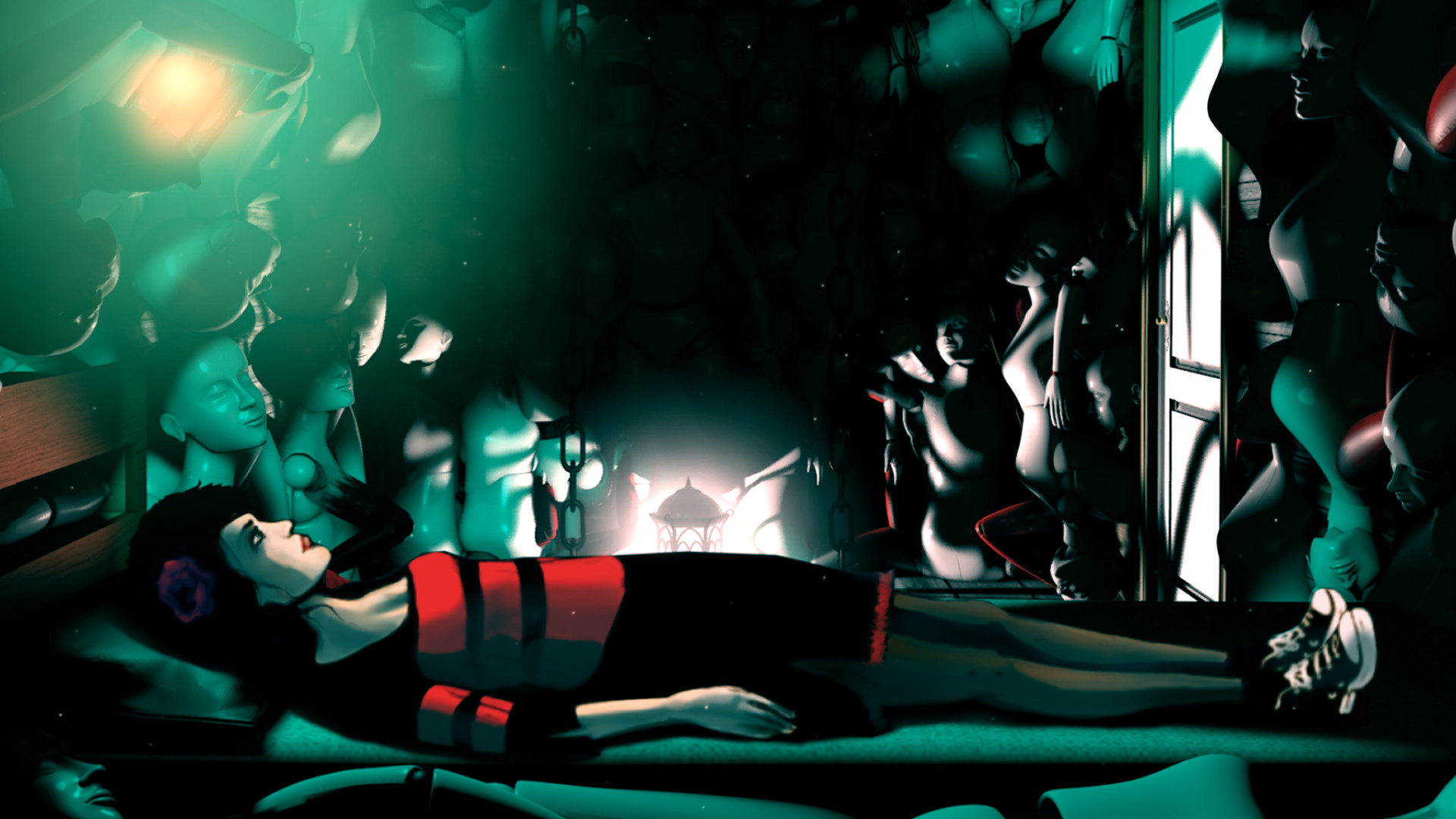 That was all for May. Let's see what June brings.
Keep on assassinating!
April Roundup
Hey Assassins,
I want to let you know about my progress. First of all, a game, which BLAEO doesn't show up. But this game is so beautiful and relaxing.
9/10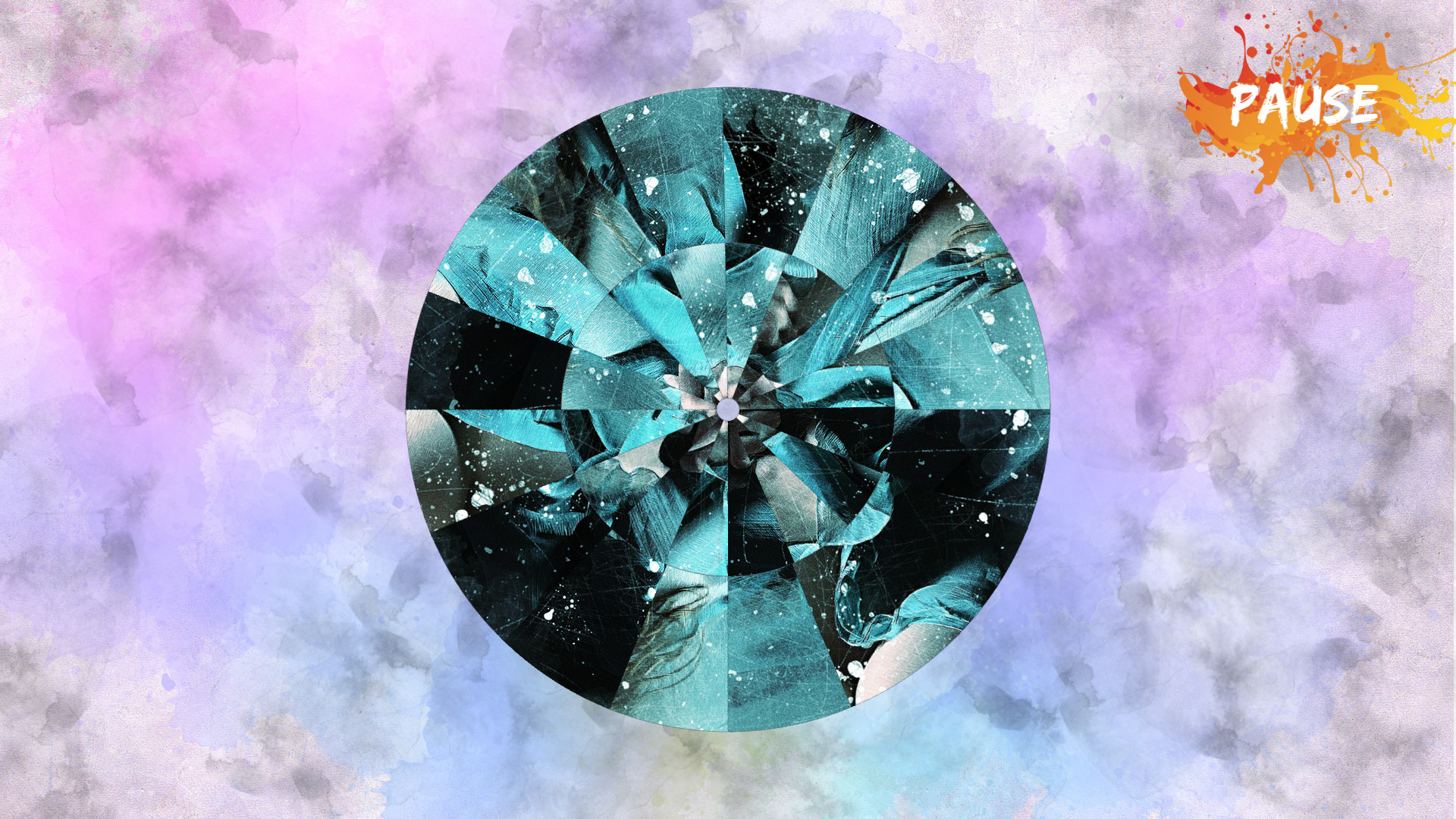 This game is so simple but genius. It's innovative, relaxing and so beautiful. The price is super fair, but I really wish, there were more puzzles. I hope for a DLC or a second part.

This game is kind of weird but it's really funny and it makes me laugh often. I would sort is as a kind of platformer? You need to play it to understand it. I would recommend it, even if it's very short. Wait for a sale or a bundle.
It's okay. You have 2 games in one. But I have seen way much better HOGs. And the standard price is too expensive for what you get. You can skip this one, you wouldn't miss anything. If you get it in a bundle or win it, you can give it a try.

Another Crisp App Studio HOG. You meanwhile will propably know, that I really like these HOGs from these studio. And this was also great. But I hope, they getting real UW Screen Support without cutting the text above just up.
The upcoming game is Vampire & Monsters . Comes out on May 23th. I'm super happy about it and it's going to be an instant buy for me.

Okay, first things first: This HOG Game is the best, I have ever played, i think. It was so thrilling and the stroy was nice. The Hidden Object Scences are very great, things were sometimes hard to find. The only negative point are the broken achievements.
But for every player who likes HOGs just a little bit, play this game! It's super!

Okay, well, maybe I'm not philosophically enough to get completly through the a little bit weird story, but that doesn't bother me.
The game is about the beautiful puzzles and that does it so right. You're so proud with every puzzle that you manage to solve. I really hope, they do some DLCs for the game.
The price is totally fair. Take me about 10 hours to complete one playthrough. But you can play this game often, they is even a higher difficult to play.
Totally recommended! And if you are on the PoP group from steamgifts, I actually make a GA for that game, runs until the first of June.

Another Viki Spotter Game completed. It's nice and relaxing to play it here and there. Nothing special, but I like playing casual games.

Same as the other Viki Spotter Game above.
The game's got some heavy bugs, long loading time, there's no possibility to change the resolution…. but hey, I've got a lot of fun with it. The story is quite nice, the Hidden Object Scences are well done and the puzzles too. I can't recommend it to you because of the bugs, but if you are an ingrained HOG-Fan, you should play it.

This game is so beautiful and so damn sad. You're getting remembered, that there's nothing great, special or heroic in war. I think, everybody should play this game.
The graphic fits perfectly, but sadly my motion sickness shows up quick because of the blurred and fuzzy style. But I need to play it till the end and I did it. They could have implemented a free save system or at least more save points.
Play that game.
A really nice HOG with very good graphics. The story is okay and the Hidden Object Scences are also made well. I recommend it, but not at full price. Well, can anybody tell me, why the hell HOG are so damn expensive? Some games of this genre cost 15 dollars (euros) and even more! That bears no proportion.

I've won this game on SG and I play the first 50 Levels in one turn. The other 50 Levels and some skins can be bought as DLCs on steam and I bought them immediately. I just need 10 more levels to finish the game completly and I have a lot of fun with it. It's a simple match-3 game, but I like the graphics, the music and the different levels. Thumbs up for Mighty Gemstones!
That's all for April. I played a lot of other games too, but I only tell you about the finished ones. Let's see what May brings.
Thanks for reading. I appreciate every comment.
Keep on assassinating!
March Roundup
I've played a lot of different games this month, but I'm not finishing many of them. So here is my negligible progress:
This is a super great hidden object game with high standards, because it's from Square Enix. Really nice Search and Find Scences and a nice story. I really like this game and every HOG-Fan should definitly play it - right now! :)
It was a nice HOG with some truly difficult HO Scences. But I like this kind of stuff. I bought it for 50 Cents, and that's okay.

I'm very sorry to say this, but this game is a totally NO. It's from Artifex Mundi and normaly this meens high quality, but this game was so incoherent. I feel like I was playing different games. It has nothing to do with the previous "Secret Order" parts. I can't recommend this game, but if you want to play all games of this series, please wait for a bundle or a high discount.

Now this is how a good HOG should be! Great, thrilling story, good graphics, refreshing gameplay and nice, well-done Hidden Object Scences. Super highly recommended!

It's very hard to review this game. I wouldn't even say, it's a game. "Please knock on my door" is about depression and suicide and it's heavy cost. The game is mostly about reading (with voice acting) and feeling how the black figure is suffering more and more from depression. It's definitly no game for relaxing and feeling good. Not a "game" for everyone. I don't think I can recommend this. Maybe for someone who will understand how depression "works" and how the patients feel.
One last game, that I have finished in March was Beauty and the Beast: Hidden Object Fairy Tale. Another game from Crisp App Studio. As I've written before, I love these games. Unfortunatly BLAEO doesn't show this game. I recommend it for every HOG Fan. 7.5/10.
That was all. It was a HOG month for me, I would say. Let's see, what April brings.
Keep on assassinating!
Edit: I totally forgot another game that I've finished. Also a HOG from Crisp App Studio called Detective Sherlock Pug. This was also nice, even if it has more a comic look besides the other game, which where more photo realistic. I would give a solid 6.5/10 and recommend it. It's only 1,49 and if you have other games from Crisp App Studio you can buy a collection with even more discount.
February roundup
Hey Assassins!
I can't believe it's already March now and it's time for the february summary.
First of all, I show you my beaten games, which sadly don't show up on BLAEO. But I won't deforce them from you. :)
This was one of the best games I've played in years. It tells a very sensitive theme on a great way. I recommend to play it with a controller. There are different difficulty levels and you can change them even in the middle of the game. The game is only in english but standard english is enough to understand the story. There's a demo for this game and I highly recommend The other half to everyone!
9.5/10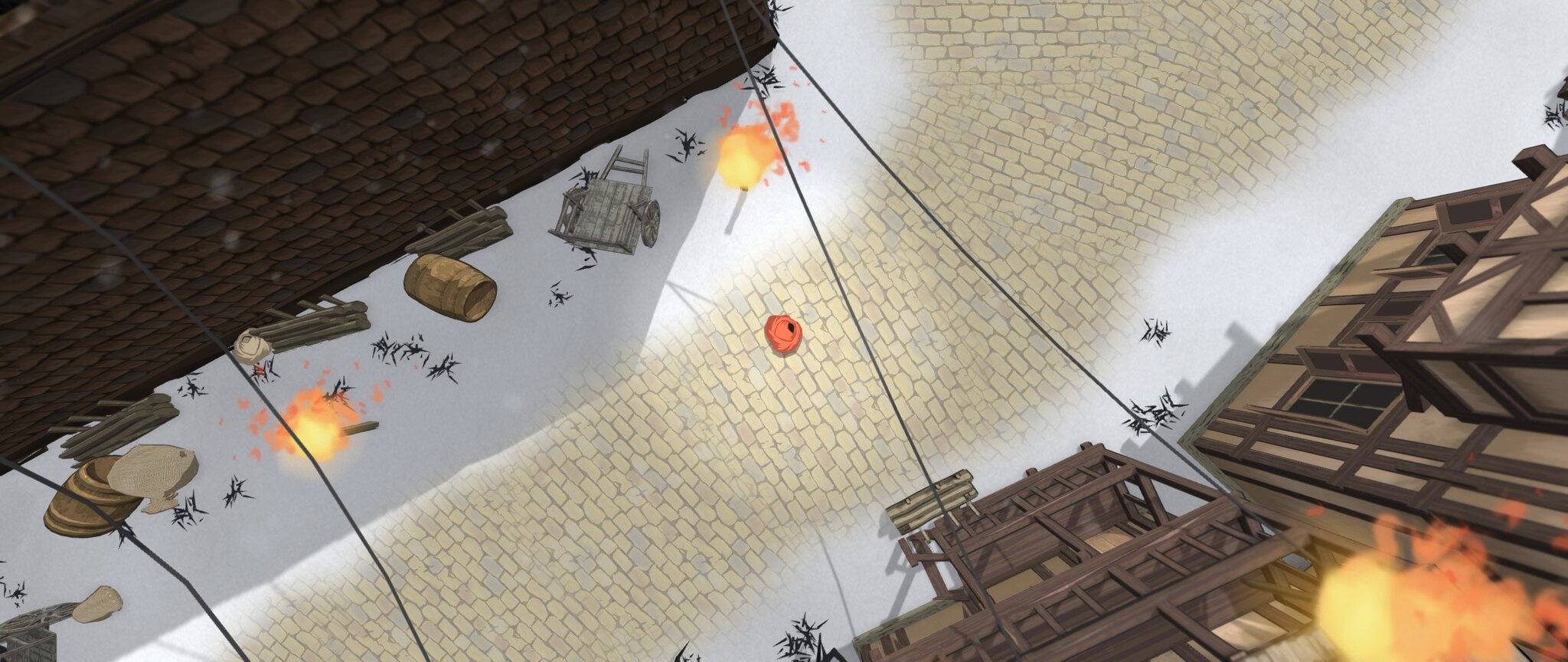 It was a very short game and I was expecting a bit more, but it was ok. A story about facing your fears. If you get it in a bundle, you can have a look. But buying this (as I did) is nothing I recommend.
5/10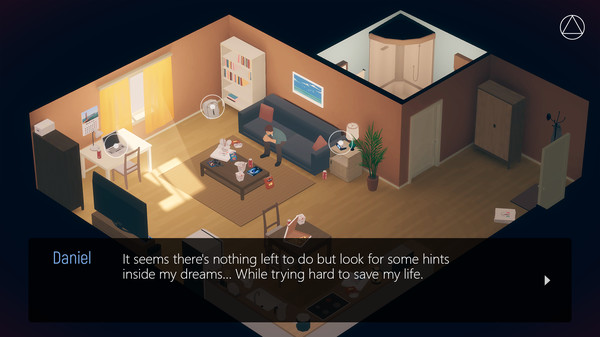 Well, ok, then let's go to games, which BLAEO synchronized with my steam library.

Well, it's for free but still not worth your time in my opinion. It's a HOG, but I don't like the graphics and the story. If you want to try it out, go ahead, but I would not recommend this game.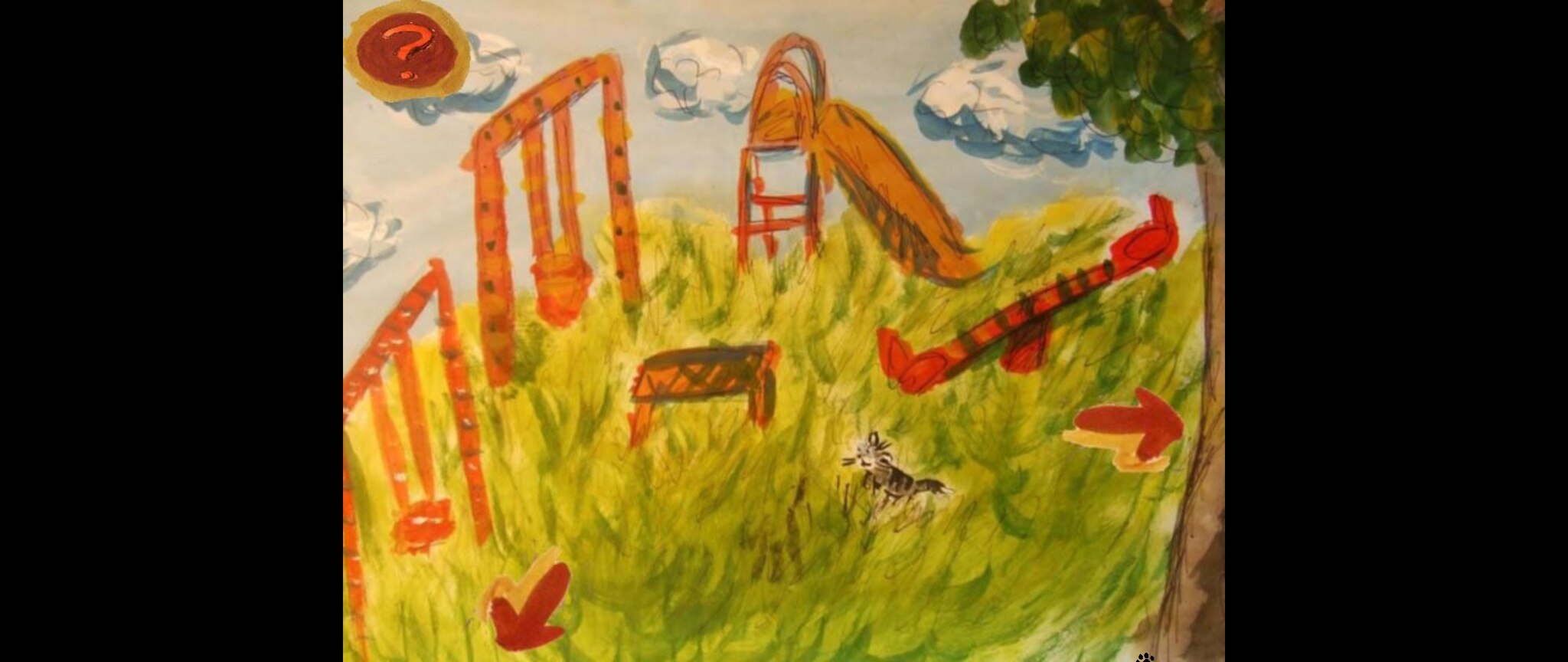 It's very hard to write a review about this game. I think it's very important that games like this exist. It's very educational and I would highly appreciate, if teachers play such games in their lessons. Children, teens or young adults would learn alot about history and even have fun at the same time.
If your interessted in history (especially the nazi era) you should play this. Or play it with your tennie kids. But it's no game for relaxing a little.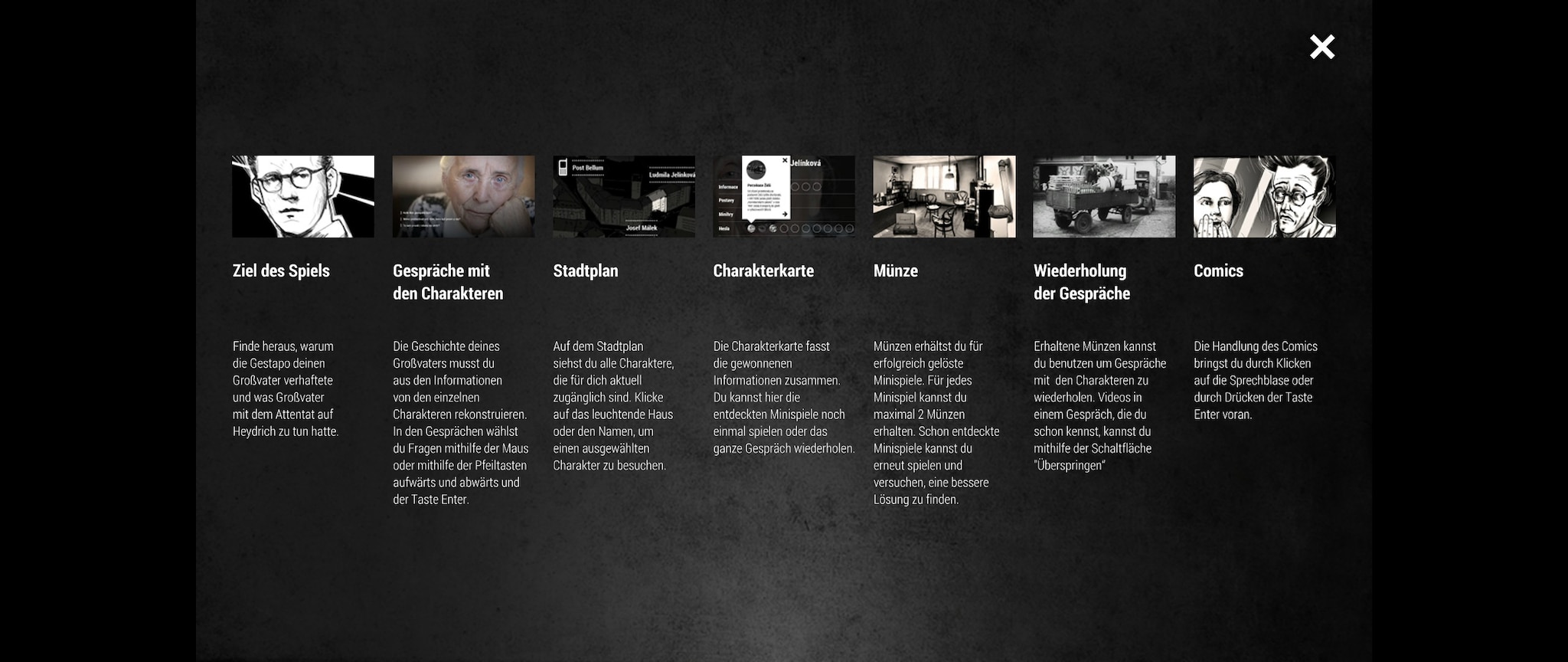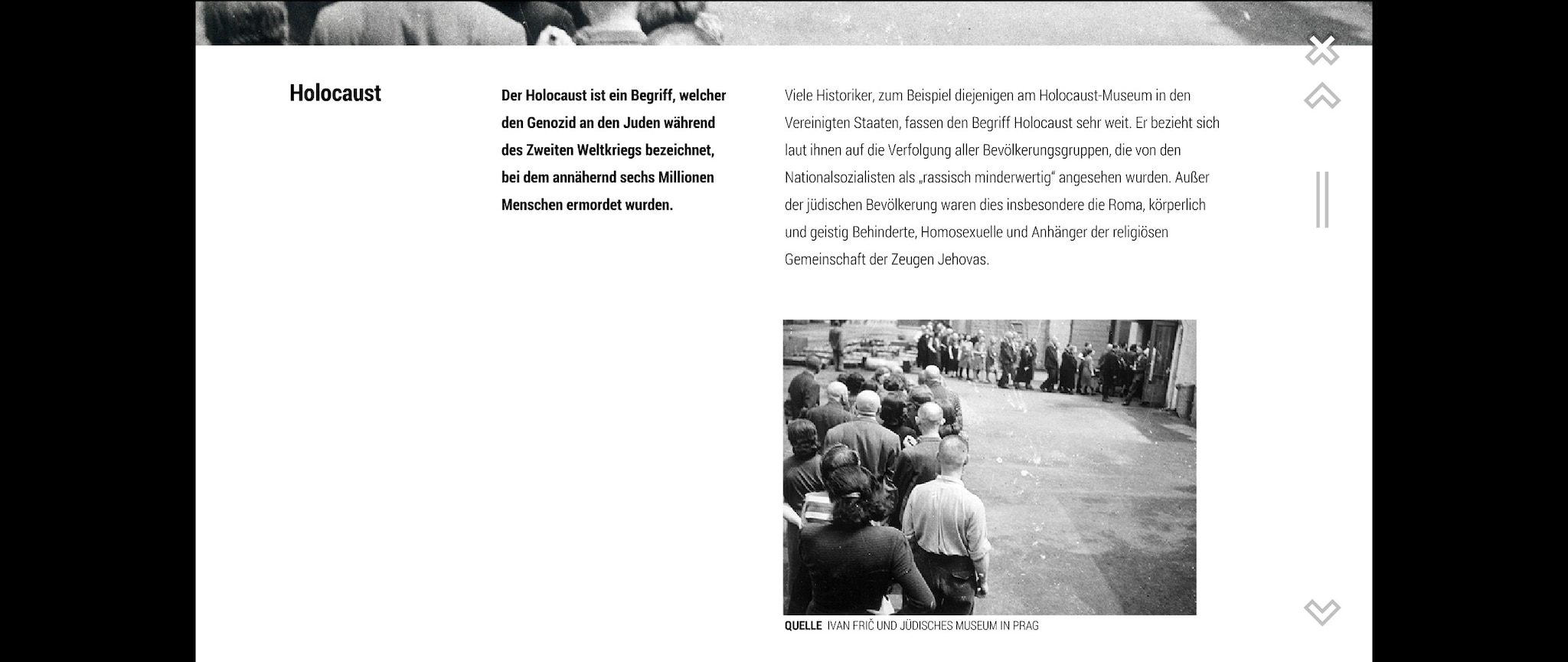 It was a really touching game about the horror of war and the magic of friendship. The soundtrack fits very well and the riddles are mostly easy to solve.
What I don't like was that they made 3 very complicated riddles at the last 2 levels. I had the feeling they want to stretch the game with that.
But I really recommend it, nice game!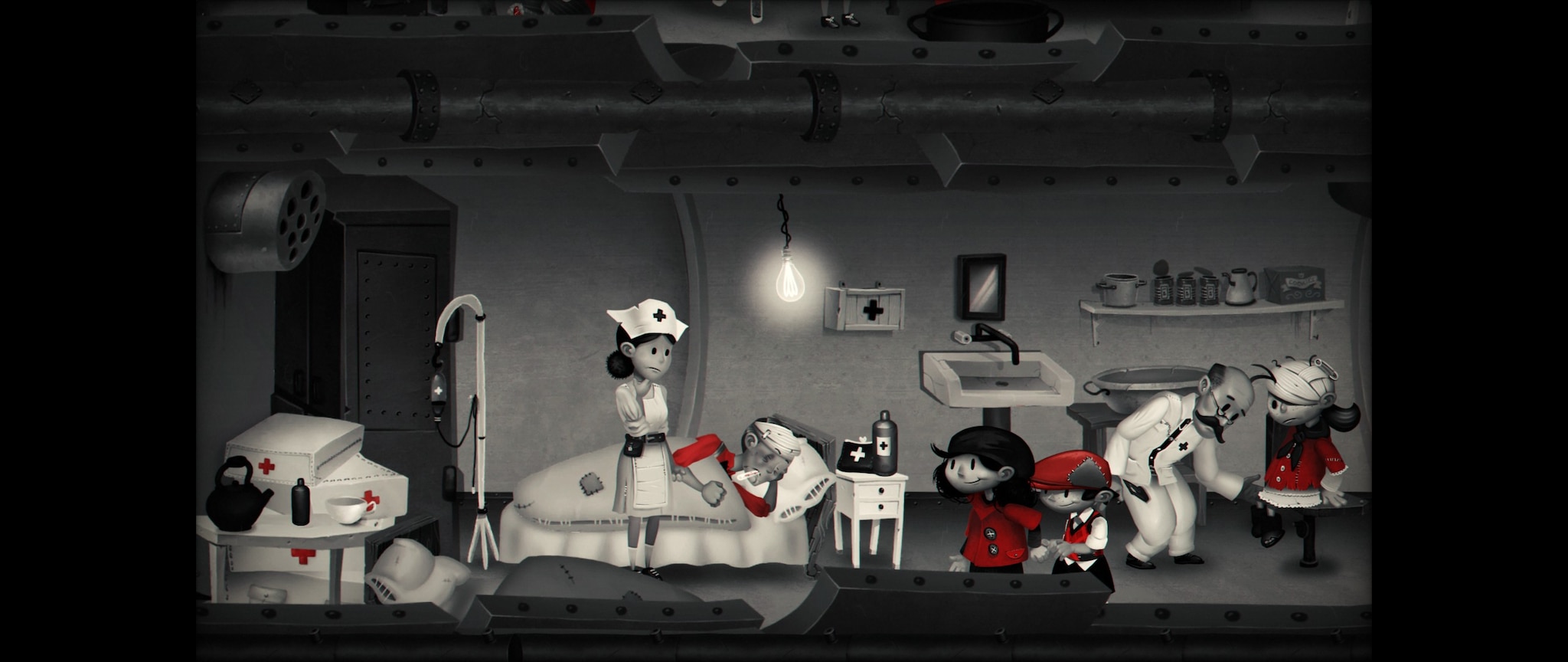 A really nice and a bit different Hidden-Object-Game. The Highlights in this game are the information you get about Red Riding Hood. For example, I know now there's a hotel in Milan which has a Red Riding Hood room.
Of course, there are a lot of Hidden Object scenes and the objects are sometimes hard to find and I like that. I highly recommend it to every HOG Fan.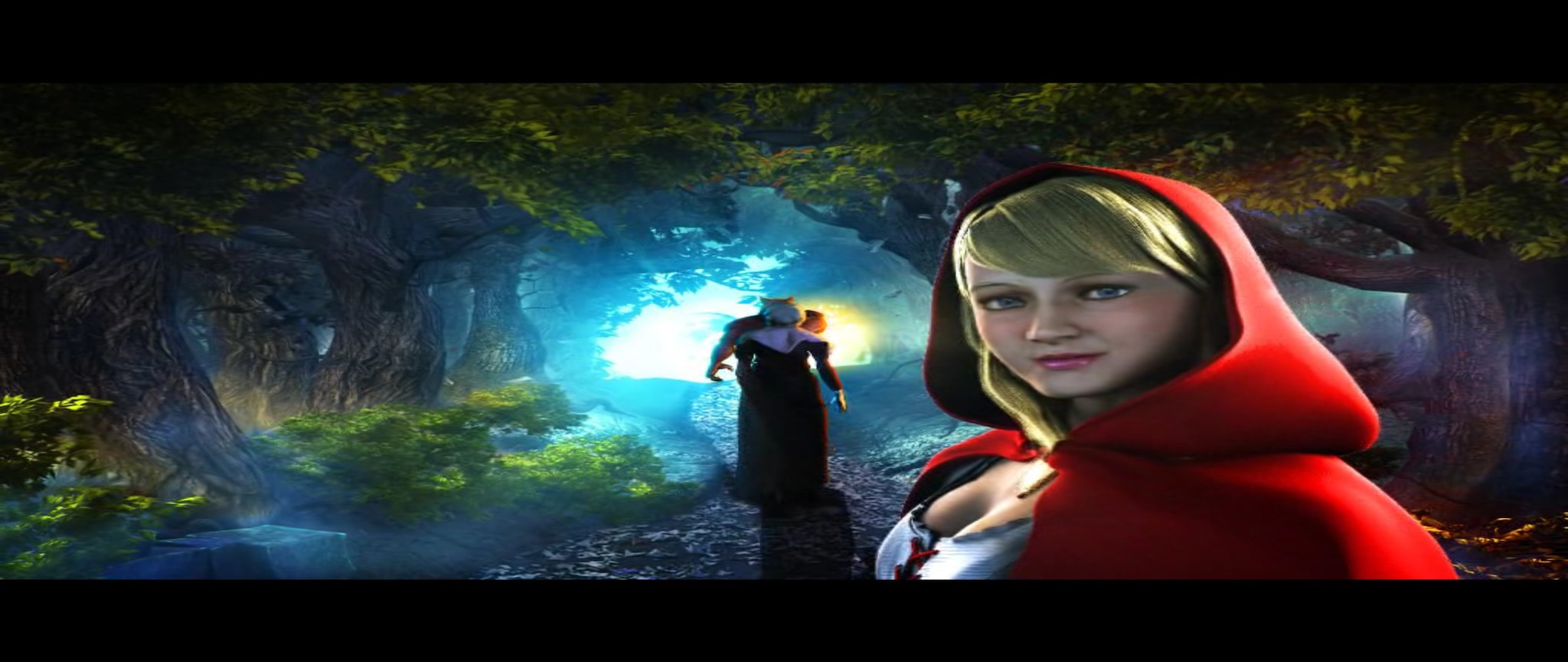 I don't like this game. It's a HOG without Hidden Object scenes. The story is meh. You can really skip that one.
I just saw, that this game is no longer available on steam. I'm so glad I bought it on the last sale. It's the HOG with the most thrilling story I've ever played. Ok, it's old, but I really like it a lot. Funny Mini-Games and the HO Scence are super nice. If you see a chance to buy this game, BUY IT! :)

I think, this is not a game. It feels like a mortician promotion. The game is not very long, about an hour. The only nice thing is the email conversation. It has a lot of text and the "gameplay" was very repetitive. So you can really skip that game, except you're a mortician in real life or want to learn something about the job.

Super great. Lara Croft in best shape. The lightning effects are so beautiful, the german voice acting is one of the greatest I've ever hear in a game and the game play is super fun. There are different difficulty levels for every aspect of the game (fight, puzzles, jump&run). I highly recommend this.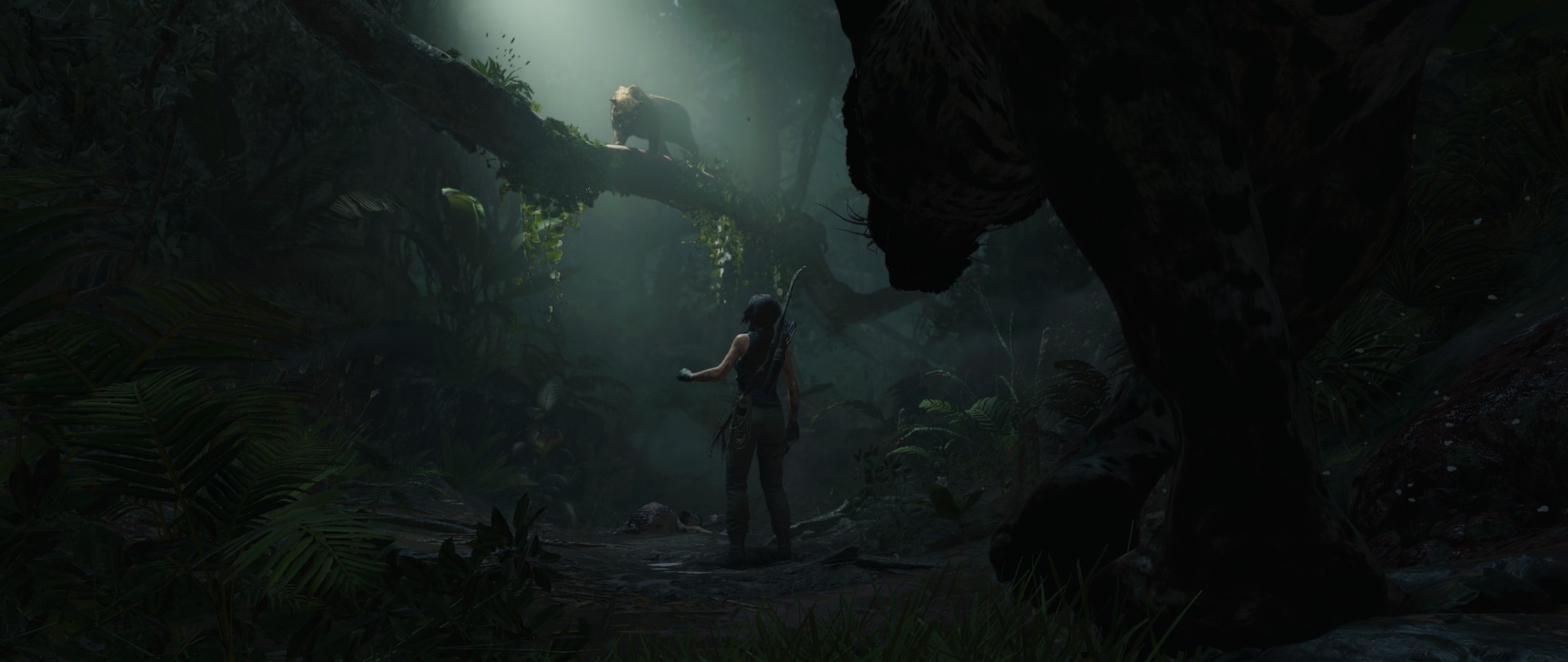 It's solitaire. It was fun, but nothing special. The full price is too high imo for finishing the game in a good hour. Buy some other solitaire games instead or wait for a big sale.
Well, that's every game I've finsihed in february. I'm super excited what March will bring. Actually I'm playing Edge of Eternity, which is a great game so far (some problems because of EA, but nothing to complain). And I'm planning to start Resident Evil 2 in the next days.
See you soon and keep on assassinating!
January 2019 Update
I "promised" myself to make every month an update and the first month of 2019 is over, so here we are:

I really love these Mosaic or Patchwork Games. They are totally relaxing me. And this one is really pretty with all it's colours and the different "fabrics" and the Alice in Wonderland motives. But I would find it super cool if there were a story in such games, that would make it a 10 out of 10 instead of an 8.

I love Hidden Object games, especially from Artifex Mundi. This one was really great. You see some wellknown fairytales figures and all that with a kind of humor. There is also a Bonus Story, so if you like HOG I recommend it to you.

A cute little Find the difference game. I like the artstyle. Sometimes it's a bit too easy but my 8 years old daughter loves to play it with me (and she's better then me).
The game is also something for achievement-hunters, cause it's easy and fast to get 100%. But in my opinion there are too much achievements.
I think, it's a good game to relax a little between a complexe game and I bought all the Viki Spotter games during the Winter Sale (0.39 cents per game, that's definitly worth it).

I also finished this game last year, but then it gets more DLCs, which I all finished in January. So nothing more to say: Still one of the best Puzzle Games in all time and I can't wait for the next part (should have been released in January, but they put the release Date on 25th February).
No, this game ist just no. I know that's been developed for Kids, but the only thing I would recommend for is, that non native english speaker kids can learn some english words while colouring it. But the range of colors is inadequate and that makes the game even more boring.
I just finished it because I've won it on SG. They could at least add some nice achievements (still it has trading cards).

I couldn't say it often enough; I love HOG and I love Artifex Mundi. This was also a great game from them. I even would say, it was some kind of thrilling. Well, more thrilling than other HOGs. :) If you find it in a bundle, buy it. If you won it on SG, play it. Otherwise, I sadly have to say, that Artifex Mundi Games are way too pricy. Maybe buy it in a sale, if you really can't wait for the next Artifex Bundle.

I love the artstyle of this game soo much. And the game, the developers made before, Along the Edge was a great story.Seers Isle was also not a bad story but I find it kind of strange. Maybe it is, because I'm not a native English speaker, but I look after words, which I don't understand.
Then I found, the game was very protracted in the middle and then the end came super fast and abrupt.
But still I love the graphics and only therefor it's worth playing it. But I would recommend to play Along the edge, if you didn't have it yet.

This game is really cute. But the puzzles are so difficult, I only could finished this game with a walkthrough and only because someone picked it for me in the Play or Pay Group. But without the solution I would have deinstalled it and never look at it again.
If you like very difficult puzzles, then I totaly recommend this game for you, cause the story and the artstyle are so sweet and cute.

Another Hidden Object Game from Artifex Mundi and this was also a nice experience. The story was well written for a HOG and the graphics were really good. There were different types of Find the Object scenes, and there were a very nice Bonus Kapitel with an exciting story. Nice one!

Wow, this game has such a great atmosphere. The graphics, the sounds, the very detailed violence (I wonder, that this came uncut in Germany).
Well, I played the Demo just to look, if this game is for me and if I should entering the GA in one of my groups. And what should I say? Of course I entered and I've won!!! Yeah! So I give you an a little more detailed review if I have finished the full game.
But play this Demo, really, it's great!

A not so bad game to play it here and there. If you managed to get 3 monsters of the same type together they morphed to the next monster type and so on and so on. Reminds me a little bit of 2048. It's 99 cent, it has got achievements and trading cards, so if you like such games, give it a try.

Another Viki Spotter game. I could say the same thing as I did above. I like it.
So, let's see what February brings. I actually play some really nice games: Shadow of the Tomb Raider, My memory of us, Fallout: New Vegas, Lamplight City, No man's sky…. Let's see which of these I can managed to finish. There are waiting lots of excellent games to be played.
Kepp on assassinating guys and happy February!
Love, Saikania <3
Hey Assassins!
My last post was many month ago, I had a lot of health issues last year but now I feel better. New year, new chance! :)
So I want to let you know about the games I love the most I have finished in 2018. I will not write super detailed reviews, just some short notes about every game.
Here we are:
So, that's it. Here are all games, that I have finished in 2018, if you are interested: https://www.backlog-assassins.net/lists/edjzz4b I hope I can get back to monthly (or even weekly) updates and tell you a bit more about the games I've played.
See you soon and keep on assassinating!
Hey Guys,
I have finished some games in the last month, and I would love to let you know. So here are my results :) If you want to now more of my thoughts for a game, just click on the bar.




That's it for now. One game I sadly need to break up because of an gamebreaking bug. The bug is known by the developers and it's an Artifex Mundi game, so I think, that they're able to fix it, but they don't. So I can't recommend it to anyone. Pity!

Demon Hunter 2: New Chapter
3.4 hours of playtime, 11 of 15 achievements
0 / 10 Because of a gamebreaking bug
Okay guys, keep on assassinating!
Hey guys,
it's a long time since my last post. I've been in hospital and rehab cause I had a stroke. You don't need to say your sorry or something, I just wanted to say this because since that even my mother language is sometimes difficult to me. Writing in english is even worse, so please excuse me for making mistakes and I hope you understand me well. :)
So, anyway I finished some games and I want to tell you my progress.
So that's all for now. Sorry, but there are so many games, I can't write a review for all, that's currently to much for me yet.
See you soon!
PS: I would love to hear from you what I should play next. Maybe you find a game in my "never played" or "unfinished games" what makes you think "What the hell, she got that game and didn't play it (till the end)", so please let me know! ;)