Activities
Today
tubberware
May 2023
Continuing clearing my bought games backlog (slowly). Adding some games that I have bought, sometimes years ago. Guess I just want to avoid playing current backlog items in the library. :D Still a bit struggle keeping proper balance in achievement hunting. Both Dicey Dungeons and DungeonTop had way too much grinding that I somewhat managed to avoid. So looking a bit better.
Finished

Click to expand
I skipped this for a long time. Didn't have proper time for it but now finally finished it. It is a strange mixture of serious (main plot) and goofy (side quests) story telling with a bunch of mini games thrown in. Alright action game but nothing special.

Click to expand
Didn't enjoy this one. The roguelike elements were not that interesting and basic gameplay is a bit too repetitive. Game is also quite hard on more difficult levels. Couple bad turns in row can literally end your run in the first enemy. On the plus side, each character felt different as they all had their own core system.

Click to expand
It was enjoyable game of its genre. Nothing too fancy or exceptional but core elements were alright.
Ongoing

Progress
05
9% (36/393)
80% (316/393)
5% (20/393)
1% (3/393)
5% (18/393)
04
9% (36/391)
80% (313/391)
5% (21/391)
1% (4/391)
4% (17/391)
03
9% (36/385)
80% (309/385)
5% (20/385)
1% (3/385)
4% (17/385)
02
9% (35/384)
79% (305/384)
5% (21/384)
1% (3/384)
5% (20/384)
01
9% (34/383)
79% (303/383)
6% (22/383)
1% (3/383)
5% (21/383)
Jaded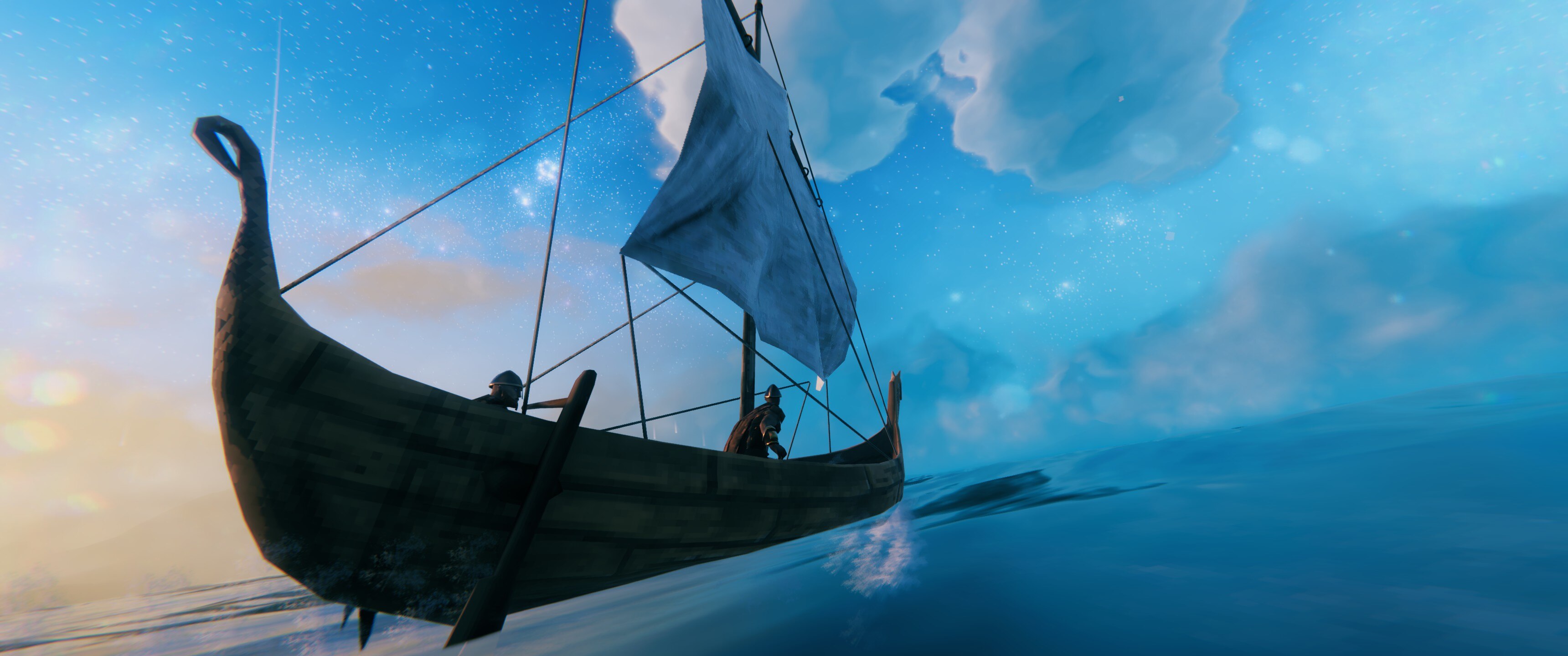 Another month of multiplayer games!

We finished the campaign for Back 4 Blood, and went back to DRG for a bit.
I saw Valheim had an update and I hadn't played since 2021, so we created a modded server and have had about 7 of us playing.
Going by steam, I have played 42 hours in the last 2 weeks.. We just finished the last boss so far (The Queen) tonight.

I also took a lot of screenshots in Valheim this month.
So two multiplayer games off the backlog, and one added due to a freebie this month!
Yesterday
Aquilla
Finished in May (1-3)
Little Inferno
7/10
Very, very weird little game - you are burning stuff in a furnace. You get money and you can buy more stuff to burn. The game part is a little challenge in which you need to guess what to burn together to match a vague hint (for example to fulfill Wake Up! hint, you need to burn coffe cup and a clock. It was simple, but weirdly hipnotizing, so I ended up finishing it.
Yooka-Laylee
5/10
This is a very annoying game - there is something wrong with it and I cannot say, what. It has every ingredient of a good 3D platformer, but there is something off. It is build like an old collect platformer - you have a few quite big open world levels, and in those levels you need to find chellenges and win enough prizes (in this case - pages of a book) to unlock another level. I gave up when I came to the last level with 65 pages, and I learnt that I need 100 to finish a game. I had enough, it is simply not fun enough to keep playing
Mafia II
7/10
Very oldskull open world game (understandably, it is quite old) with a gameplay very similar to old GTA games. An open world is almost unnecessary, because there is very few things to do, beside the main plot, but the story was quite good, in style of classic mafia movies, like Scarface, Goodfellas, etc. I had fun.
May 29 2023
May 28 2023
MouseWithBeer
Fourth week of May
I am legitimately surprised that my game balance is still positive at this point. I think next week it will most likely be RIP.
Current balance of acquired - completed games: 60 - 61 = -1
Completed games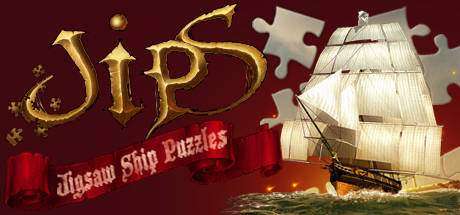 JiPS
Playtime:
9.2 hours
Achievements:
7 of 7 (100%)
Review:
A really buggy jigsaw puzzling game that has been removed from the Steam store. There is 30 ship themed images that you can solve on 3 different size options: 6x8, 12x16 and 15x20. Works without issues with Proton.
MouseWithBeer
Third week of May
A week late post, but my life is currently a mess and I don't have time to exist.
Current balance of acquired - completed games: 56 - 60 = -4
Completed games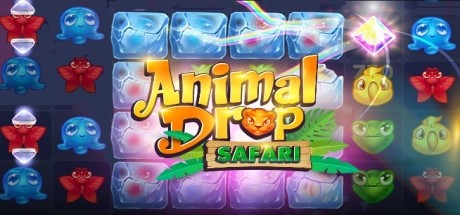 Animal Drop Safari
Playtime:
20.8 hours
Achievements:
0 of 0
Review:
It is a decent match 3 game with 200 levels to play. The difficulty of them spans in between "oh god this is so boring" and "omg how am I supposed to do this", but overall the difficulty leans more on the harder side, especially on the later levels. The powerups are a bit underwhelming, but other than that I haven't ran into any issues with it. Works without any issues with Proton.

Daerphen
Report #380: Samantha Swift and the Hidden Roses of Athena
Life of Daerphen Challenge Year 2008
---
Did a quick exchange in the list. Got interested to play something that not necessarily required audio output. Looked nice and not too long. Old hidden object game, the screen resolution has not aged well, but the puzzles are good enough to keep me interested. After about 4 hours the story was already done.
Sv. Prolivije
Well, it's almost the end of May, and so, it's time for the last Screenshot Sunday of the month. May as a whole has been productive, but I'll save that for my round up post. The screenshot I went with this time is from the game I'm playing at the moment — Outlast 2. I was never a fan of it when I played it initially, but somehow, the game grew on me these past few days, and I'm really enjoying it. I do hate one thing — you can't turn off the ear-piercing music. Would have loved to see what the game feels like without it, especially considering how loud it is at times, making it so I can't even hear the enemy's footsteps.
So, I hope you enjoy this calm screenshot, as most of Outlast is pretty gruesome. But there are a few PG13-friendly moments worth a screenshot, and this was one of them.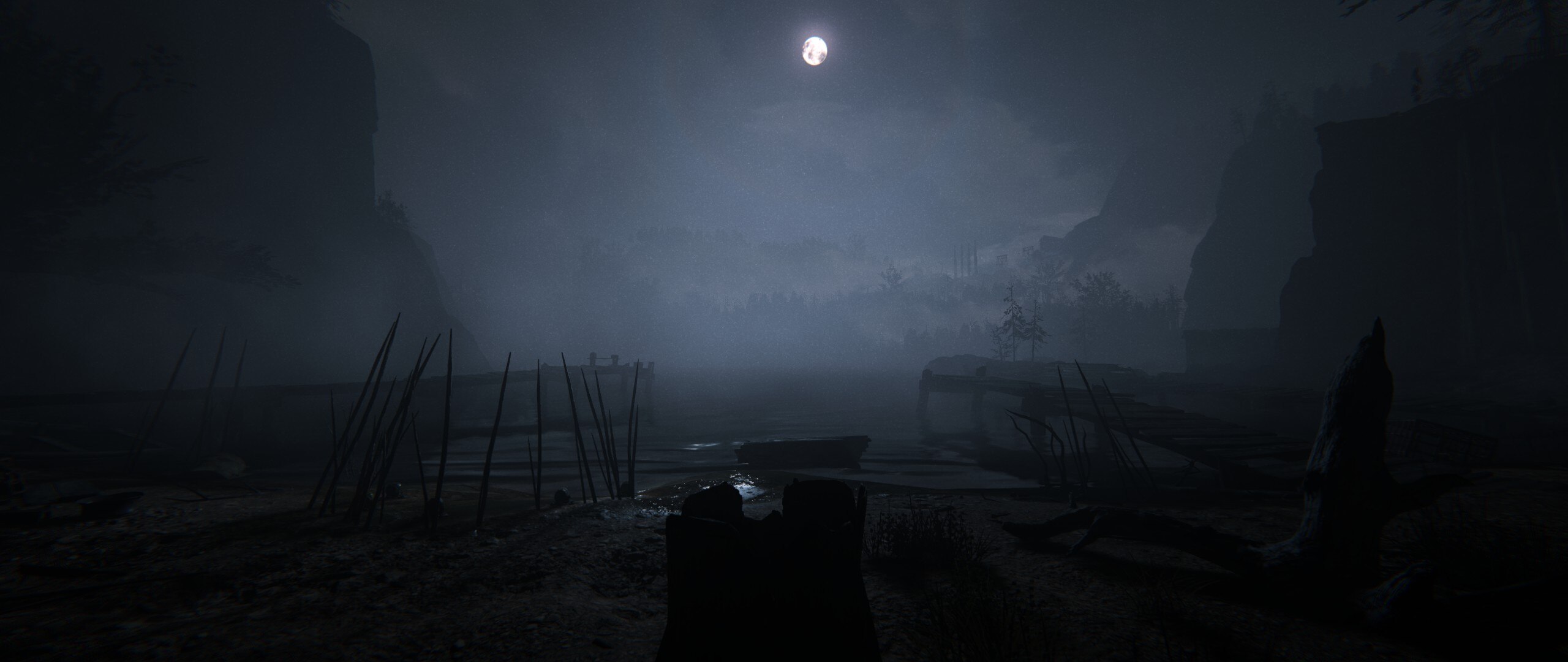 Blake at the lake
May 27 2023
Kyrrelin
March 2023 report
---
Back on Sherlock's wave after two months' pause and even in a big style! Also except for Momodora everything we started in March we have completed, pretty productive month. :3
Enough of small talks and now to the actual assassinations! Good luck in a new month and enjoy your games!
robilar5500
Warhammer 40,000: Mechanicus [Impatient Destruction] is done and dusted. Definitely a fun XCOM style game with some gameplay tweaks and elements specific to the 40K universe. I doubt I'll devote the time to get the other endings and cheevos, which would take at least one more playthrough and probably two more, but it was an enjoyable experience. I feel like the 15ish hours it took to complete this run was right at the cusp of turning from fun to somewhat tedious, so the length seemed pretty perfect.
So, tweaks. There isn't RNG in this one. In fact, I also saw one dodge my entire playthrough, which was probably from an ability. You and your enemies actually can't miss an attack, so what becomes paramount is positioning, planning, equipment, and your skill trees. The skill trees are linear and IMO, it's best to conclude one before starting new ones for each Tech Priests.
You have two core types of soldiers: Tech Priests, which are your heroes, so to speak; and Skitarii, which are your expendables. Tech Priests can level up, swap gear, and spend currency on skill trees. Skitarii have a wide variety, but each is a specialist, like snipers, grunts, etc…you can also upgrade these via the reward system for completing quests, but they can't actively be leveled up. The enemies in this game follow a similar pattern with heroes and base soldier types.
How you play is you select a mission from one of several Magus (quest givers), select who us going on the quest and any Canticles you want to bring, and then you explore a nide based map until completing the mission objective. Canticles are basically one use buffs, of which you can equip up to three. Some are individual unit buffs, some are squad buffs. These can really make or break a mission. I generally saved mine for the final battle of each map.
Also, it's worth noting that the home base UI has a somewhat daunting appearance, but you quickly realize it's actually very user friendly.
Anyway, fun game and one probably a lot of you own via Humble Choice or a few other bundles. I'd say it's worth a look. I played on the Steamdeck with no issues beyond my first attempt to open the game, when I realized I needed to run an update on my Deck itself lol.