Activities
Yesterday
Aquilla
Finished in May(1-5 or 6?)
Labyrinth City: Pierre the Maze Detective
6/10
A relaxing maze game with almost no challenge. Apparently it is based on the book series I never heard about. For me it looks like a huge "Where is Wally" (or "Where is Waldo") picture, through which you need to run between point A and B. The most fun is in just looking on this big incredibly detailed pictures and notice all weird little scenes on it. Which is the main downfall of the game, because after around 1/3 of a game pictures are getting noticeably less detailed and the whole thing is starting to get boring. Looks like artists just didn't have time to prepare everything to the point of a few first levels, which is sad, because I really like the pure chaos of the beginning of the game.
Bunny Park
4/10
INCREDIBLY simple idle game. You are preparing a garden. Bunnies are showing. Bunnies give you money. You can make garden bigger. Bigger garden, more bunnies. Until you have all of them. I just left a game for an hour, spend everything I had and left for a nother couple of minutes to catch all the bunnies. Boring.
Bear With Me
8/10
Bear With Me: The Lost Robots
8/10
Bear with me situation on Steam is a bit confusing, because there are several version of it, but it looks like I have the fullest version - both every episode of the original game and a sequel. The game itself is a classic adventure game, and I really liked it. The writing is good, even if some jokes didn't land with me. The characters are interesting, and the setting is very nice - it's basically an imaginery land of a girl, who I think watch a bit too much noir movies. I have mixed feelings about an ending, but I had very good time with both games.
Dark Heritage: Guardians of Hope
4/10
I dropped it some time ago because the game has a game breakking bug if you do something in a sequence that wasn't predicted by devs. I returned to it, finished it and I'm still saying that this is one of the worst hopas there.
TOEM
8/10
TOEM is a light adventure/puzzle game, in which you have a camera, and need to make certain pictures to help people. It's easy, incredibly relaxing, and just a feel good game.
May 17 2022
damianea103
May 2022
Another year, another post. I really should get around to doing these more often :P In the meantime a lot has happened, but i think the biggest thing has to be joining the PAGYWOSG event, it's really motivated me to start playing my SG wins, and to be more selective in which giveaways i choose to enter. I joined in June 2021 and have beaten 15 games so far. Now onto many more! :D
Currently Playing
Steam
PS4
Finished
Steam
PS4/PS3
xCloud/XGP
Stats (May 17, 2022)
1487 games
85% never played (1265)
5% unfinished (72)
2% beaten (34)
0% completed (6)
8% won't play (117)
Unfurl
17 May 2022 | S22E13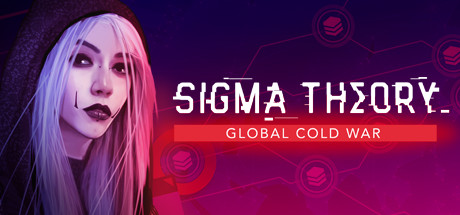 Humble Monthly/Choice
Sigma Theory
Acceptable
11.4 hours
25 of 38 achievements
The game gets repetitive pretty quickly. It's worth playing through the story though.
May 16 2022
MouseWithBeer
Second week of May
I really wanted to get a fourth game done but I ran out of time in the end. Also why the image for Gems of the Aztecs is in a different aspect ratio from the other ones is beyond me, but I am not even gonna question it because thats from Steams side.
Current balance of acquired - beaten games: 52 - 48 = 4
Completed games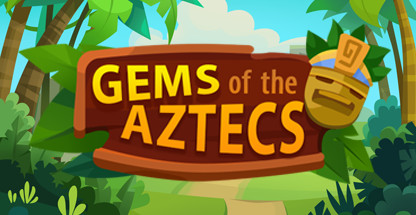 Gems of the Aztecs
Playtime:
11.5 hours
Achievements:
0 of 0
Review:
A match 3 game with 120 levels to solve. It is not particularly great but also not awful at all. My main issue is mostly with just how quickly you can beat some of those levels and the game is not particularity hard at all. Also I am either missing something huge or people on HLTB have no idea how to play a match 3 game because it took them 25+ hours to complete vs my 7 hours (rest is idle) and I even had to replay some levels. Works fine with Proton.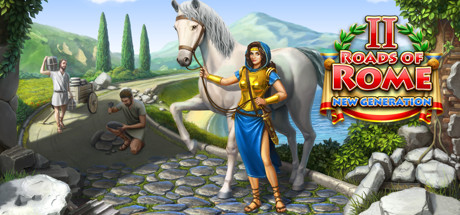 Roads of Rome: New Generation 2
Playtime:
10.9 hours
Achievements:
0 of 0
Review:
Omg, this game could not be over soon enough. It is a clear the road type of time management game with 40 levels to solve. I usually like these but this one, just like the first one is missing so many quality of life improvements that it is simply annoying to play. Generally works fine with Proton, but it did crash on me 2x when I was playing it for a longer period of time.
Cece09
Weekly Games #32






So I've done a lot of games this week, not only newer ones here for reviews but also games I'm gonna delete. If you want to see just how many check out my won't play list. I did a list of all my free games and ones I'm not 100% sure on keeping and I ended up with over 800. I am finally below 1900 games and I will soon reach 1800
May 15 2022
Mskotor
April 2022 Update
Next update (works only on profile page)
Overall backlog progress :
26% completed
60% beaten
1% unfinished
1% never played
12% won't play

Generation Zero® (Q1 2019) ⭐️⭐⭐☆☆
FPS
Action
48 hours |
49 of 72 (68.0%)
⇱ Click to show summary⇲
The good
- nice combat
- steady progression
- game is from 2019 and still receives free updates above simple patches
- death is not punishing, we teleport to nearest save point without losing gear or items
The bad
- problem with textures that clip through objects. Unless grass can grow through concrete and branches clip through the walls
- assets are re-used way too much
- bad inventory sorting makes it hard to find relevant ammo or mods for weapon
- game keeps crashing in random moments
- enemies have really basic AI
Conclusion:
It is not a great game but it's also not terribly bad. I did enjoy my time with it. Developers did bring bigger gameplay overhaul mid-playthrought (better inventory sorting, weapon selection menu etc), and they keep upgrading game. I do like that Sweden from 80's was nicely re-created there but at the same time world is made from few assets that are copy-pasted over and over again. Houses, bunkers, locations all look the same and have the same layout. It's like those "randomly generated caves" in Skyrim where visiting one makes you know all of them.
---
Story:
Sweden is attacked by robots. We're teenagers (!!) who survived and now scramble dead bodies and chests for ammo and weapons to kill bad robots. One DLC brings in some story with voiced NPCs but otherwise it's just running between different bunkers to unlock them and find notes scattered around. Really bare bone plot. We learn some back story about the attack but it's so general it's not even worth mentioning. If you have robots attacking civilians you can guess the reason without playing. Tip: people experiment with uploading mind to the internet.
---
Gameplay:
| | | | |
| --- | --- | --- | --- |
| 💸 Microtranzactions | None | 🏆 Achievements | Most are unlocked naturally but couple require gathering piles of collectibles |
| 📊 Performance | Keeps crashing in random moments. Can't alt-tab without risking crash. Can't fast travel without risking crash. Ugh. | 💾 Save system | There is only one automatic save. |
🌍 Map
Quite big and detailed. It is easy to read but I'd like it to mark found collectibles. Or mark which settlements were already visited as not all are automatically marked on the map, especially the small ones.
🎮 Controls
Default weapon selection system was awful. But with recent update they moved into a selection wheel which is way better. We can run (stamina is really low though), jump, walk. It's not possible to swim so water bodies need to be circled around. No dodging in combat, no platforming sequences.
📇 Inventory
Awful. There are basic categories like weapons or ammo obviously, but why not organize items in some logical way? Like SMG / Assault rifle / shotgun / pistol / rocket ammo? Instead there is long list of ammo in random order. Ammo description is so long it doesn't fit into the text box. It's scrolling back and forth like on news info bar, and we need to wait for it to move past to see what ammo type we're looking at. There are ammo pictures but they are so small and differ only a bit in color... why can't it just be "AR 5,56mm armor piercing" or "SMG 9mm normal". Same with weapon mods that are grouped by rarity, not type. Just allow to filter by type quickly. E.g. all scopes look nearly identical but some are for sniper rifles, other for assault rifles or for pistols. Not possible to say just from looking which we need and which could be recycled. After we add modification to weapon it's possible to move it into the store box by accident as they are not removed from the view. Any other game "adds" mod to a weapon so it always stays with it. Weight limit of backpack and storage box is quite low. It's not possible to recycle only one item. We can recycle only bundles of items, so if we want to recover electrolyte from battery we need to waste space for 4 (which is 4kg) while looking for 5th battery of the same size. It's not possible to dismantle and make better aid kits so we just use whatever we found. There is simple crafting system but it requires so many blueprints I was never able to do anything useful.
🏹 Weapons
Quite basic. Melee weapons are useless as they don't deal much damage and robots can easily kill us heads on. Hand pistols are also useless. Best weapon would be assault rifle due to their high rate of fire and accuracy. I wanted to play with sniper rifle but it takes forever to kill anything more than basic robots with it. Shotguns require us to come quite close which is dangerous. And missile launchers don't do as much damage as expected and rockets weights a lot. Each weapon type have 2 or 3 variants (like AK-74, 5.56 or one more AR) but they all feel samey and weapon choice depends a lot which ammo type is available.

Some items can be used in combat as distraction (fireworks, flares) or decoys to lure enemies into mines (radios, boomboxes etc.) but they aren't really effective and choosing them mid-combat is cumbersome.
🕵️‍♀️ Abilities
Pretty much everything is passive. More health, stamina, explosion or gas resistance, more accuracy etc. But unlocking those don't feel like much improvement. Only active ability is being able to see enemy stats after upgrading binoculars, and I never used it to assess enemy power. It's easy enough to do by looking on enemy color scheme. Orange, green, black, radioactive from weakest to strongest.
🤖 Companion and enemy AI
There are no companions unless we play with other players. Enemies are dumb. They will run around us and then stand in spot "taking aim" which gives us time to kill them. They don't try to look for cover or avoid getting shot at. Only way they are challenging in combat is that we have little health and they do a lot of damage. Especially toxic or radioactive damage that we don't have easy way to resist. Even with gas mask and perk to raise gas resistance ending in toxic cloud will kill us in few seconds. And there are robots that love to shell us with toxic artillery strikes... Some big enemies are put inside narrow corridors or inside caves which makes them unable to move around and attack. They are literally like sitting ducks there.
🥊 Combat
It's all right but not amazing. Enemies are dumb so it's easy to exploit their patterns to kill them. Some enemies are so bullet-spongy we may use thousands of bullets and not bring them down. And the most we can find on a fallen enemy or in boxes are few bullets per one. So it takes a lot of looting to find enough ammo to go into combat. It's possible to use EMP on robots but it deactivates them for 2 - 3s only. Which makes it utterly useless. Each robot have weak spots where we deal more damage with normal bullets. Rest of the robot should be shot with armor piercing rounds. Hitting weak spot gives some blue sparkles but sometimes even when there was clear hit in weak spot there is no reaction.
---
Technicalities:
Graphic - ⭐️⭐☆ - Mixed. Textures are re-used a lot and there are problems with level geometry. Rain looks really unnatural. But things like sun reflexes, mist or snow looks really nice
Music - ⭐️⭐☆ - Forgetful. No voice acting apart from one short DLC
Bugs - ⭐️⭐☆ - Nothing game breaking but game can crash for no reason sometimes

Shadow Of The Tomb Raider: Definitive Edition (Q3 2018) ⭐️⭐⭐⭐☆

Action
30 hours |
67 of 99 (68.0%)
⇱ Click to show summary⇲
The good
- Good graphic and voice acting
- Tons of customization options
- Easy to navigate map with good markers
- Manual save function with few slots which is not given in cross-console game
The bad
- Metroidvania elements cut a lot in comparison to previous game
- Less open to the point it feels like a corridor
- Enemies detect us immediately during sneaking and are dumb in general
- Combat is cut a lot and all enemies are per-scripped to show once in specific spots
- Abilities feel useless
- No sense of progression, items that were previously part of plot (bow with rope or fire, shotgun, zip winch) are just bought in shop
- Open map areas are big but only thing to do there are piles of collectibles
- Tombs are entirely focused on parkour and puzzle parts are really basic
- Some dialogues are so cheesy or out of place
- Animations can be stiff and not always fit to what Lara is doing, e.g. sarcophagus cover will move before Lara position herself to start to open it
Conclusion:
I read that they moved away from combat in this game, as people were complaining there was too much of it. I did like it thought, as it felt like encounters naturally progress the game. Like beating mini boss was unlocking shotgun that could be later used to unlock passages. Here we start with all necessary gear, and all extras are simply bought in shop... Lame. For me game felt like being full of nothing, just running back and forth between quest markers that are mostly fetch quests. There are more tombs here but they are quite simple and focus on parkour, not logic. Only once in the puzzle with sun I had to think for longer. Otherwise puzzles are degraded into 2 levers and some cart on the level.
---
Story:
We need to defeat trinity and stop end of the world! Trinity also killed our dad so it's personal. We have Jonah - bulky tank as a side kick as everyone else from our crew already died. He mostly talk through the ratio and don't do much. There are some flashback from Lara's story but not much. Generic history how someone rises to power to protect something, and then their methods get twisted as they are already on top. We beat character that is shown in first few minutes as a villain and restore the peace. The end. Side quests are usual fetch quests. Interactions between Lara and Jonah are stiff and cheesy. Same as a lot of dialogues. Feels like characters are shallow and are put in the game just to give hint where to go to push plot forward.
---
Gameplay:
| | | | |
| --- | --- | --- | --- |
| 💸 Microtranzactions | None | 🏆 Achievements | Most are easy to get but some are tedious and grindy collectible gathering. |
| 📊 Performance | No issues | 💾 Save system | Checkpoints and 8 manual saves. Game never pushes too much for dying. |
| | |
| --- | --- |
| 🦚 Game customization options | Really nice. Detailed settings for graphic, music, difficulty - it's possible to chose different difficulty for combat, exploration and puzzles. With exploration set to hard there are no visible clues (pain marks) for the climb path. With puzzles on easy next object to interact with is highlighted in different color, on normal they are just highlighted and on hard they are not highlighter at all. |
| 🌍 Map | Nice and detailed but quite empty if we don't want to grab collectibles. Locations are also quite small and corridor like in plot moments. No ability to set own markers, only to highlight already visible markers. Map controls were kind of wonky with K+M. Can't easily move around the map as map markers work like magnet for scrolling. So instead of being able to look freely around map jumps between markers if there are few of them in proximity. |
| 🎮 Controls | I found it kind of wonky trying to run around and shot fast by stopping and aiming. It also sometimes feel like game was not responsive enough and I died because I stepped on wrong part of a ledge while jumping. We can run, jump, dodge. No crouching unless in stealth combat. It's also not possible to jump on anything we want, object that aren't designed to be interacted with act as invisible wall. Even when it's some small boulder. |
| 📇 Inventory | Basically no inventory. It's possible to select weapons or clothes from small selection at camps. |
| 🏹 Weapons | Bow, hand gun, AR and shotgun. Bow is slow and not really efficient in fights at hard difficulty. Most useful is AT or shotgun as it can quickly remove enemy helmet and score a head shot or kill via general damage. Guns are bought in shop, not unlocked through progression. Same as bows. There is no feel of progression between lame basic bow and fancy sport upgraded one. We have basic one (and few fancy ones if we bought DLCs) and then unlock some random bows via quest completions. They don't feel like an upgrade though, they just juggle stats - if one has more damage will have lower accuracy etc. So meh. I was excited finding materials and being able to make better bows before. Now it's just "whatever". |
| 🕵️‍♀️ Abilities | A lot of useless abilities. Exploration perks are unlocked via buying stuff in shop, so abilities focus on junk like being able to shot animal hears, doing stealth kills (that alert enemies anyway...), making flash round or being able to use focus or endurance herbs. It doesn't feel consistent as on easy most of abilities will not give anything (combat is easy and environmental clues are visible anyway while using focus), and on hard it kind of by definition removes those helps to make gameplay more challenging. But it's possible to enable them by spending experience points... Only reason I was spending ability points was to grab achievement for completing the skill tree, not that I needed any of them. Some abilities are unlocked by completing the tombs but they are also meh. |
| 🤖 Companion and enemy AI | Enemies are dumb. They will not try to flank us. Just walk straight on us and use cover if available. Throw grenade if we stay in one spot for few seconds. They behave like we have magnet in ass, facing our direction and always looking in area where we are. They also have sixth sense and know when enemy is silently killed. It's good if we can kill 1 or 2 enemies with stealth, as immediately after game turns into shooter. It's also really hard to get lost of enemies and go back to stealth mode. Unless not being able to play in stealth way is because of high difficulty, but then it's bad game design. |
| 🥊 Combat | Basic shooting. We can hit barrels to kill enemies and kill them with firearms. Enemies are not far enough from each other to take them out silently with bow, and they tend to walk away from their previous patrol route if we try to hide in nearby bush to silently take them down. This is hardly game that can be played stealthy. It is mostly a gun blaze experience. Which would not be bad if enemies wouldn't be so dumb. |
---
Technicalities:
Graphic - ⭐️⭐⭐ - Nice and detailed. There are some problems with wonky animations thought
Music - ⭐️⭐☆ - Forgetful. Voice acting is nice but actual dialogues are lame
Bugs - ⭐️⭐⭐ - Didn't encourage any
Side note
It looks like COVID is gone in London, as everyone act as normal. No masks in closed spaces or in public transport.
Now everyone prepares for the queen jubilee which means pubs and restaurants gather reservations, half of central London will be closed due to terrorist risk and people will either go away from London or stay indoors and wait for it to pass. Unless you're one of the people that want to go out to stand in crowd like sardines in a can. Risking getting COVID or tramped over. But we're getting new underground line that will cut transport time from West to East London a lot so yay.
I've beat SotTR mostly to beat it. It is solid game but I didn't like it all that much. And now I feel like not playing games much this or next month. So disappointed it's no longer badass Lara with a bow scoring head shots that I so liked from 2013 reboot and then RotTR. Let's hope next game in a series will be good, especially with this recent Crystal Dynamic acquisition.
NateSCC
#169
#22 of 2022
May 15, 2022
Daerphen
Challenge me! Monthly Edition
(15.05.2022 - 14.06.2022)
Guess what, It is almost summer. But only almost. So better finish some games first before the weather is too good to stay inside.
---
For Pickers. Just copy paste and complete the data :)
* [GAME#1](http://store.steampowered.com/app/GAME#1-ID/) - HLTB Time: GAME#1-HLTBTIME
* [GAME#2](http://store.steampowered.com/app/GAME#2-ID/) - HLTB Time: GAME#2-HLTBTIME
* [GAME#3](http://store.steampowered.com/app/GAME#3-ID/) - HLTB Time: GAME#3-HLTBTIME
* [GAME#4](http://store.steampowered.com/app/GAME#4-ID/) - HLTB Time: GAME#4-HLTBTIME
* [GAME#5](http://store.steampowered.com/app/GAME#5-ID/) - HLTB Time: GAME#5-HLTBTIME

---
Please make sure your games are sorted by completion before applying.
If you so desire and you have at least 5 unplayed SG wins, the 5 games can be picked out of your SG wins (instead of only 2/5). Just note it in your application comment.
Note in your post if you're ok playing multiplayer only games.
Same for Early Access (I know some people want to wait for release).
When you finish one (or more) of the games picked for you, please post an update by replying to your picker's comment.
If the game has achievements, you can link to either the Steam or Astats page corresponding to your progress.
If the game doesn't have achievements, please post a screenshot showing your completion.
Finally, if you have completed all the games that were assigned to you but want another go at it, feel free to post another application.
You can pick for/challenge up to 2 fellow assassins, please refrain to pick more so everybody who wants get a chance at it.
You can pick for anybody who has applied and hasn't been given a list yet, unless they specified otherwise (see next point). It is recommended to signal with a "reserved" comment that you're currently picking for that person. This way it'll avoid the situation where you spend time picking games just to come back to somebody's comment 2 minutes prior.
Please use the following criteria when picking a list for somebody.
Pick exactly 5 games
Length-wise: at least 2 short games (under 10h to beat) and 2 medium (under 15-20h). You can use HLTB to check the time, or more conveniently the Enhanced Steam browser extension (it shows the HLTB time directly on the game's steam page). That rule can be overridden by the bottom (i.e. pick 5 short games) but not the other way around, as not everybody has the same time to dedicate to gaming.
Pick two SG wins unless the person specified SG wins only, in which case pick only in the applicant's SG wins list.
Quality-wise: at least 3 of the 5 games should have a positive (or above) rating. You can use this site to quickly sort games in a user's library by ratings (thanks to JaffaCaffa for the suggestion).
Please, respect the applicant's choice regarding multiplayer-only and Early access games, as well as other requests (exclusion of certain genre etc.).
Please use the code below to post your comment, it's already formatted, you just have to copy/paste & complete the data.
Do I have to participate in this event?
No, this is an event to help you reduce your backlog. If you already have a plan and don't want anyone to pick games for you, you're free to ignore it.
What happens if I don't participate in the event?
Absolutely nothing.
What happens if I play all the games picked for me this month?
Still nothing. (You might get a shiny profile badge at some later date. And you can come back for another batch.)
What if I don't have time to play 5 games?
Don't worry, one is enough, we're just asking the pickers to select 5 to give the player a little choice.
One of the game picked for me won't run on my computer for X or Y reason, what do I do?
If this happens, please notify the picker by replying his comment and ask them to pick a replacement. If the original picker don't give you an answer within 24h, don't panic, just leave a comment and we'll pick one for you. Meanwhile, you could try one of the other picked games if you haven't played them all yet.
I played all 5 games that were picked for me and I want more!
If you have completed all 5 games and reported your completion to the original comment, you can make a new request for another list.
When picking for other people, can I only pick "never played" games?
Not necessarily, you can also pick games that seem to have been abandoned but haven't been categorized as "won't play". No beaten or completed games, or games being currently played obviously.
Why are there so many rules for picking the games? I can't be bothered!
We're trying to make this enjoyable for everyone so if you decide to pick games for others, please read and follow the rules. I've tried to make it as easy as possible for the pickers too, but if it's bothering you too much, remember you don't need to pick games for others to join the challenge.
I'm new here, can I join the challenge?
Yes of course (and welcome to BLAEO). Please just be sure to have your games sorted by progress before signing up for the challenge, to make it easier for your picker.