Activities
Today
Yesterday
Aquilla
Finished in October (6-10)
I'm using the rest of my vacation and playing games. Still working on a big one but in the meantime, I finished a couple of small games.
Journey of a Roach
6/10
Small adventure game about postapo cockroaches, and other bugs. It was allright, fun, but not particulary memorable. Gameplay is classic advnture game, the only original thing is the fact, that your character can walk on walls and ceiling. All in all nothing special but it is often so dirty cheap, that it is worth a try, if you like advnture games.
The Last Campfire
8/10
A puzzle game made by guy from No Man's Sky. Well - it is definietely nothing like No Man's Sky :) . You are a little creature, which look's like it drop from Fall Guys. You got into a strange land, which I think is some kind of Purgatory. You need to go out, and to do this you need to help other creatures, which lost their hope and turned to stone. The riddles are mostly on the easy side (there were two or three tricky ones, but most of them I finished with ease). Normally you need to make a path for yourself from point A to point B, by moving blocks, pushing buttons, classic puzzle stuff. It is very charming and relaxing, and I had very good time.
Blue Fire
7/10
A 3D platformer with fighting and metroidvania elements. It reminded me quite heavily of 3D version of Hollow Knight, just not as polished. There is also something from Dark Souls here but I cannot put my finger on what - maybe it's just atmosphere of huge, empty, depressing castle. It was good, but it has some problems - the biggest one is lack of any map, so you better remember what is where. It's not so hard, cause the map isn't very big, but I'm not recomending it if you know, that you won't be able to finish it without longer pauses - if you forgot, what to do, you will need to walk blindly until you figure out, wherre to go next.
Demon Hunter 5: Ascendance
6/10
Dreamwalker: Never Fall Asleep
6/10
Two HOPA's, similar to every other HOPA from this producer. I was enjoying both, but DreamWalker is feeling like an early HOPA, the hidden object parts are not particulary good, and it is trying to make twist which have little sense, while Demon Hunter is suffering from quite bad voiceacting, and some lines are cut wrongly, so you are missing half of the last word.
Oct 18 2021
samwise84
Update 96: October 1st to 17th
Where has the time gone. How is it already nearly the end of 2021 D:
Well October started kinda so-so. Added a few more games to my backlog, but then I am nearly finished with Mass Effect Legendary Edition.
acid_bg
Meh… not a game I'd think about or play again. Problems running it on Windows 10 (probably because of the old Unity version it uses, if you want to give it a go dont launch from steam, instead go to install folder and launch the exe from there, also set compatibility to Windows 7 and disable fullscreen optimizations), not that long or interesting story at least for me.
Cece09
Updated Weekly Games #3






I got a decent amount of games done this week. I also made some progress on my multiple game reports so its not just this. I am excited this week for the release of another corpse party game. I also noticed today they brought out badges for Quantic Dream games. Detroit, beyond 2 souls and heavy rain got them badges but I am very disappointed. Heavy rain is the only one I like so I went from yay they got badges to oh no they suck in a matter of a minute
MouseWithBeer
Seond week of October
So I went from 7 games done in a week to 1 17 minute long game in a week. God I love life…
Completed games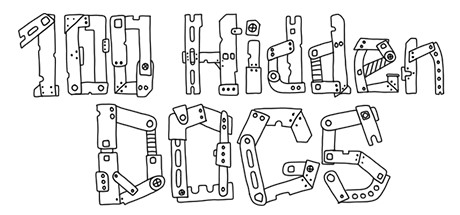 100 hidden dogs
Playtime:
17 minutes
Achievements:
100 of 100 (100%)
Review:
This is one probably somewhere in the middle of the 100 Hidden games as to how much I enjoyed it. It is still good and I like the art style, I just enjoyed others more. Works fine with Proton.
mordsmiez
Log #3
9% (26/304)
4% (13/304)
35% (106/304)
52% (158/304)
0% (1/304)
My library grew by 11 games since my last report, but I still managed a gain of two percent on the completed section, whoop!
Assassinations of the past weeks:
I really enjoyed Glass Masquerade and kept thinking that my Mom would as well, so I might get it for her :) Summer in Mara was cool, too, even though it was more of "Go there, fetch this" than a farming sim.
Work in progress:
I'm still in the middle of Assassin's Creed from last month's Challenge Me!-Event, but it is a bit repetitive, so I'm playing it in short sessions.
Planned for the coming weeks:
Moony1986 picked out the first 5 games for me and I am taking this as an opportunity to finally get the last achievement of Cook, Serve, Delicious! before playing its successor :)
Hope you all are having a good week!
Oct 17 2021
ninglor03
Ninglors Log 235
12.10.21 – 18.10.21
October Progress:
3
PPU monthly:
done
October Additions:
3
Yearly HOG counter:
32
Completed Games:
Life is Strange: True Colors
Broken Sword3: The Sleeping Dragon – kinda not, but begone!
Won/Gifted Games:
Seeds of Resilience
Evergarden – Ty Moony <3
Bought Games:
Played this week:



Reviews on hold, but will probably come back. Feel free to ask about any game I've completed though.
So much from me :)
Have a lovely week!
Queen Ninglor
acid_bg
This one took quite a while to complete, still a game worth playing… 10/10 for an assassin's creed game! The game is beautiful if you can run it on Ultra, music is great, story is interesting, some DLC quests are hilarious. Yes there are fetch quests, but it somehow doesn't feel repetitive, most quests are well made and interesting. The only part I didn't like was the first part of The Fate of Atlantis DLC, that was boring.