Activities
Today
Tovstonoh
Small games month. Backlog assassination report - Feb 2021
I have started February by playing with my little daughter together, choosing short and colorful games she might enjoy. And she did! Then, one of my SG wins, Dicey Dungeons, consumed my attention for the rest of the month. Some runs we played together too, but, for the most part, I was playing alone – it's a deckbuilding roguelike with different scenarios depending on your hero, and there's nothing particularly interesting for children in it except for cute monster animations. That's it. No stories this time (everything's fine and there's nothing interesting to tell about; I'm also playing physical version of Wingspan with my sweet wife nearly every day, so my life is peaceful and quiet, filled with games and family time indoors right now.)
Backlog in February: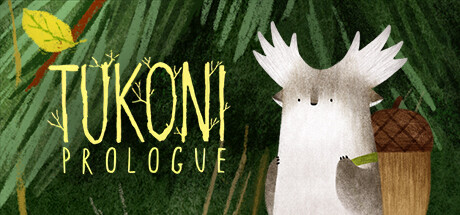 Free game
Tukoni
5/5
0.7 hours
8 of 8 achievements
Actually, it's not a full game, it's more of a free demo consisting of one short chapter with a cliffhanger ending. It reminds me of Amanita Design games, looks beautiful, and fits perfectly for short playing session together with a little kid. The game is based on children's book written by Ukrainian author Oksana Bula, and I am happy that great books and games like this are still possible in Ukraine despite it being a very depressive and sad country (I'm Ukrainian myself, so it's my opinion on my own home country.) Support this game, please, so there might be a full one in the future.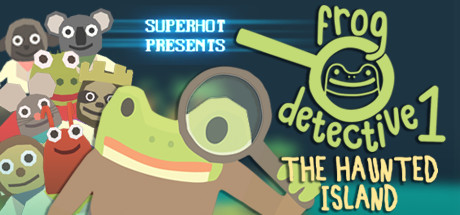 The Haunted Island, a Frog Detective Game
2/5
0.9 hours
6 of 6 achievements
It's a very short, linear and uninspiring game that is not even particularly beautiful or funny. That is what I thought as a grumpy grown-up. :-) My 3 y.o. daughter thought completely otherwise - she loved this game so much! She found it to be curious, humorous, and the story was right up her children's alley. So…Yeah. xD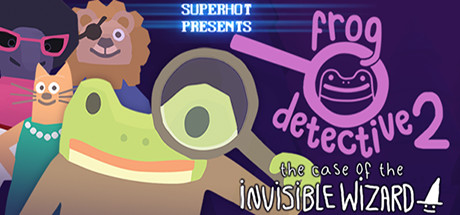 Frog Detective 2: The Case of the Invisible Wizard
3/5
1.7 hours
6 of 6 achievements
This one's better, in my opinion. There is a notebook you can decorate with stickers, and there are some things that are not so obvious now. You can even make some decisions and find secrets. I enjoyed playing this one. There's one big problem, though - unskippable dialogues!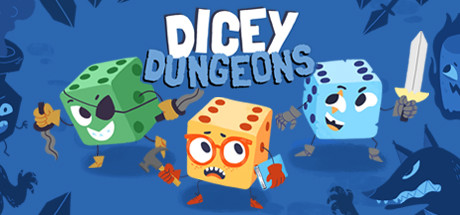 SG win
Dicey Dungeons
5/5
56.5 hours
47 of 53 achievements
Wow. Such a great roguelike deck-building game! I enjoyed it so much. It's smart, humorous, and very balanced. It's all about luck, strategy and tactics combined together in a simple dicer concept. The funniest thing is, I won this game in a group-only giveaway for Unlucky-7 members as my 7th win overall…how lucky is that?! Lady Luck clearly wanted me to play it, so I have played it to the end and had a great time doing it.
Concluding this post, I am currently at 46% games never played, although I have about 10 more games waiting to be activated as soon as I am sure I will play them - with Valfaris first in line. Thanks for reading.
25% (43/171)
4% (6/171)
13% (22/171)
46% (78/171)
13% (22/171)
Yesterday
JadeNic
February 2021
This month was better for me, depression wise. I won Ni no Kuni II: Revenant Kingdom and honestly that cheered me up quite a bit. This will probably sound stupid but it was sort of a reminder that the world doesn't all suck.
Completed SteamGifts Wins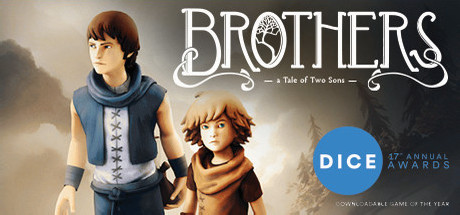 Completed Games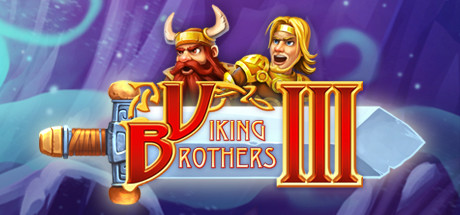 These games are all the same, but I enjoy playing them while listening to audiobooks or podcasts.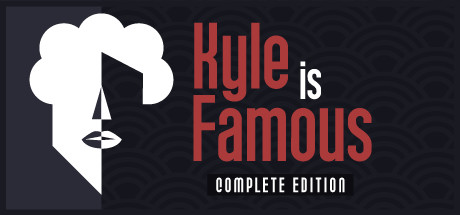 This is actually a free to play game on Steam. I purchased the DLCs during the winter sale and just finished them this month. It's a kooky text based humorous game.
SteamGifts Wins
Overall a good month for me. For March I hope to finish Ni No Kuni II and hopefully a couple more games.
Lengray
February 2021
Well, February was a good month but my plans got disrupted pretty quickly. My first intention was to continue playing Xenoblade Chronicles on the Wii but I didn't. The reason is that after catching up with The Expanse, I really wanted to play a space game. I picked The Outer Worlds, the last game I bought in 2020, and it sucked me in for 53 hours. My second objective was to knock at least one game off my Tag Challenge list. I did try but after 41 hours, I'm still not done with BlazBlue: Chronophantasma Extent!
You may be aware of my personal challenge to refrain from buying any game except for Humble Choice and looking at the 14 games I added this month, you may think I've failed. I came quite close but there is a twist to the story. The day the new Artifex Mundi bundle came out, I was really tempted to get it. I told my kids about it (my daughter loves HOGs) and my son said to me: "Look Daddy, I'll give you 5 euros out of my pocket money to get the bundle and I'll trade it to you. I offered him 4 TF2 keys so he could sell them on Steam and make a little profit. He agreed and I activated 8 new games into my account :) The rest are just trades I've made on Steamtrades.
For March, I don't have a definite list of games I want to play but I'm going to make it "Couch March" and exclusively play from my couch. My computer is hooked to my TV so I'll only play Steam games with controller support, my Nintendo consoles (SNES Mini, Wii, Switch, DS, 3DS) and my emulation handheld (Pocket Go).
Stay safe and keep playing. Lengray out :)
Additions: 14 Backlog: +9
Aquilla
February 2021
Humble month - only 5 games done, most of them small. But I have my one big game, so there's that. I also finished one Steamgift win - I need to clean my wins - it's getting shamefully big. I bought only one game, because it was dirty cheap in my regional key shop, I also won one game on Steamgifts (biiiig one), got one on Lootboy, and my husband knows me and how much I adore wolves, so I have another one…
Best game of the month: The Room 4
Beaten and completed games
New games
RikkiUW
February '21 Play Log
---
Got the HB choice partly because of this and it turned out to be a buggy mess. To be fair, the devs are active on the forums, and do seem to care about players, but I'm not convinced they're doing much to fix the broken achievements. In addition to having to find workarounds to get them unlocking at all, I'm pretty sure I should have 3 more than I do, so the workarounds still aren't perfect.
---
SG win played for PAGYWOSG. Another game with unmet potential. The story writers and the devs in charge of gameplay mechanics seem to have been trying to design two completely separate games.
---
Hurray, a positive review! I picked this up in the winter sale and thoroughly enjoyed it. Definitely recommend to anyone who likes goofy point & clicks.
---
Another one I thoroughly enjoyed, and also recommend.
---
This was on my wishlist, but honestly it disappointment me. It's not a bad game per se, but IMO if you skipped it you wouldn't be missing much.
---
I very nearly finished this one in January but didn't quite make it. SG Playing Matters & PoP win. This was my first proper visual novel. I definitely enjoyed the story, and it was told in a unique way, but I don't think I'll be rushing out to buy more VNs. As much as I enjoy story based games, and definitely enjoyed this game, I think I'd prefer to read a book than play a VN with little to no actual gameplay.
---
January Acquisitions
February Acquisitions
andreeeeeww
got my computer working again after it shit a turd last month. had to upgrade my mobo, and since that was so old it also meant i needed a new cpu and ram. i went from a super old mobo with its ddr3 ram, lga 1155 socket, and no built-in wifi/bluetooth or m.2 support, to a much nicer z490 chipset mobo with built-in wifi/bluetooth, m.2 support, and up-to-date versions of all the mentioned sockets. with this i also upgraded my i7-3770 to an i5-10600k and my old 16gb 1600mhz ram to 32gb 3600mhz. now i can play pretty much anything at its highest settings with zero stuttering 60fps, and it only cost me an unreasonable amount of money considering the difference it actually made. i kind of wanna go back and reinstall 'cyberpunk 2077' to see how much of a difference it actually makes (and if i can now run it with ray tracing), but i'm too lazy for all that. did i mention i had to buy two of the same mobo because i broke the first one while installing the mount for my cpu fan? i was being impatient (read: stupid) and instead of going out to my car and grabbing my ratchet set, i decided to tighten it down with a couple pairs of pliers. one slipped, broke off a capacitor, and i learned a lesson apparently worth $225.. but hey, at least i'm a bit more future-proof in case i ever wanna look into a screen that's better than 1080@60hz.
as far as games go, i didn't get as many done as i normally do in a month's time. i started off with 'detroit: become human', which carried over from the end of january, then followed that up with 'ori and the will of the wisps'. other than those two, i put a few hours into 'hades' to finally complete the story, and also played a couple short games. aside from those few, the others were all so i could complete cj's monthly in a month event, with a bulk of time going towards completing 'middle-earth: shadow of war'.. which took quite a bit longer than i thought it would. it was really one of those games i thoroughly enjoyed, but the exact moment i unlocked that final achievement i just alt-f4'd and uninstalled, simply glad that it was finally done.
9.6% (158/1639)
6.8% (111/1639)
13.2% (216/1639)
65.3% (1071/1639)
5.1% (83/1639)
february 2021 completed games:
february 2021 beaten games:
february 2021 unfinished games:
none..!
Cece09
February 2021
Stats
Achievements: 43,849
Perfect Games: 447
Average %: 93
Steam Beaten: 7
Bonus Beaten: 13
Comments
These past 2 months have been some of the worst times in my life. For gaming wise it's been lacking but I'm not saying that's a bad thing. I've slowed down I was surprised to see I got into the 10s before managing to get some shorter games done, but again I'm not saying that's bad I'm just stating a fact. I'm happy enough with my progress, despite everything I've still been gradually pushing forward and winning some generous gifts. With my bonus games for hltb I'm about 50 games and while that doesnt show up here since most were deleted it's still amazing
For my favourite game I'll say sound of drop. It was amazing not being to grindy like others or too short like the rest. It had decent amount of gore but not to much that it would put people off and has so many endings that are fun to get. Seems like visual novels got 2 out of 2 for favourites so far, hopefully that means I can get many more as for my yearly report I only kept 2 out of 10
samwise84
Update 83: February 15th to 28th
February is over (where the hell did that month go). The second half was not much better since I was mostly working, like 8 days straight and then mostly sleeping. So not much time left for gaming :(