Activities
Yesterday

Cece09
Weekly Games #51

Click to expand
I'm on mixed ground with this game. I found it kinda boring, but at the same time the simplicity was nice. I don't know if I want to get the dlc but maybe it helps idk
Well I am almost a year into my new start. Its gonna be a shorter week for my next post but luckily I have a game already set up to finish today so I have no need to worry
Sep 25 2022

ninglor03
Ninglors Log 280
20.09.22 – 26.09.22
September Progress:
16
PPU monthly:
Done (october)
September Additions:
5
Yearly HOG counter:
24
Completed Games:
Won/Gifted Games:
Bought Games:
ManServant (Kickstarted)
Behind the Frame: The Finest Scenery
Currently playing:



So much from me :)
Have a lovely week!
Queen Ninglor

SharkY
2022 / 12th Completed Game
An enjoyable short walking simulator. The game takes place in Norway, which is a fantastic thing in my opinion since we rarely see this part of the world! The story revolves around Edward, who comes to the small island to search for his sister - a bit of an in medias res start, but we will get the little pieces together in a short time. As the days pass by we uncover more and more secrets about the island, its people, and even ourselves.
This mysterious vibe is fun and somewhat gripping, however sadly towards the end the story will turn into a weird mess in my opinion, so the actual ending will leave thousands of questions in the player.
I enjoyed playing it, however, I think the playtime was too short for a title that had this much to explore. I really hope the developers will continue this story in the future!

NateSCC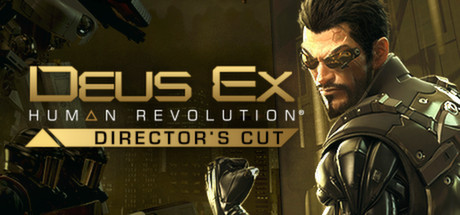 98%, So close, yet so far…
#201
#54 of 2022
September 25, 2022

Nariel
Guess who forgot to post his gamepass stuff?
Yep that's me.
But I also managed to reach 70% completed on steam!
70% (925/1328)
1% (14/1328)
0% (5/1328)
27% (359/1328)
2% (25/1328)
Okay Gamepass:
Okay, in general I wouldn't say this is a bad game.
I had quite a bit of fun with it,
but when a puzzle can soft lock your entire run and you have to restart halfway in, just cause you are stuck behind a puzzle?
That sucks big time.
After that I dropped the game and didn't pick it up again.
I finished one story run on the normal difficulty.
It feels like there is another ending to it, but I didnt bother to look for it.
In terms of gameplay it's fun, but nothing special, I wouldnt want to spend too much time on it.
So for the short while I played it, it was nice.
Damn this was fun!
I expected something like Pikmin, but was surprised with a 3D platformer.
The "Pikmin" are basically just abilities that help you in different ways to solve puzzles or platform around the area.
It's a really sweet mix of platforming, collecting and a touch of Pikmin.
The only tiny little -, it would have been nice if they would show missables with the goggles, but I managed to find everything naturally.
This one is hard to judge for me.
I had mixed feelings through the whole game.
I like the art and the setting, the whole beat'em up gameplay isnt really deep, the level up and equip mechanics are nice, it's a lot of repeating….
In the end I played through the whole game, I had fun, but it isn't that great of a game.
Probably more fun in co-op(offline only)
This game is weirdly fun.
I was just curious but in the end I kept playing and playing.
Till I finished the first half of the story? I moved the whole way up, but didnt want to bother with moving back down.
It's one of those games I would say "try the demo", either you get stuck with it or you don't.
I had a blast with this!
The Tim Burton-ish setting is awesome, the story feels kind of unique, the gameplay is fun.
You have a sort of action based combat, but you draw your equipment as a type of consumable cards.
Stuff to collect, monster to fight, a story to enjoy with a good atmosphere!
Sep 23 2022

Kyrrelin
July 2022 report
---
Thanks to participation in Cj's event on Steamgifts we managed to play a good amount of games again and all of them were pretty much enjoyable.
Enough of small talks and now to the actual assassinations! Good luck in a new month and enjoy your games!

Sep 22 2022

Garcias
Main Quest #173 - 22 September 2022
Great game! Couldn't put the game down and loved every mechanic and how different the characters were. I'll definitely play the sequel when I get my hands on it! :D
Sep 21 2022

Vasharal
Currently in progress with this game. It's really based on level and grind. It also demands you to start a New Game + once you're done, so that's another ~50 hours I think.

Battle Chasers: Nightwar
44.1 hours, 28 of 48 achievements
Currently Playing - Won on Steamgifts - Play a game you won on SteamGifts event
Currently this month's objective progress so far.

Vasharal
Locked and loaded. Ready to set up my backlog and send it to the world. It may take a while, but it will be finished. 😄