Activities
Today
Garcias
Main Quest #75 - 21 September 2019
A decent point and click with a good plot, nice location design, and (two interesting playable) characters. The game has a few performance issues (random freezes) but apart from that, I had no issues.
samwise84
Update 21: Third week of September
Third week of September and my backlog did not take as much of a nose dive as last week, but it still is not pretty. 4 wins and 3 purchases, well if you leave the DLC's in form of study guids and flash cards for Learn Japanese To Survive out.
And as the last week I'm still playing several long games. So my backlog is suffering because of that.
Lengray
Fallout 4 Season Pass ★★★★★
---
The current monthly theme has given me the perfect reason to play though the Fallout 4 DLCs. I'll review them in the order I've played them. First Vault-Tec Workshop was disappointing. It only has a few quests which are just an excuse to give you control over your own vault. If you're into building, this is great. Unfortunately, I'm not. Then I played Automatron and it was better. Still on the short side, it was quite challenging, its story was quite good and this DLC gives you the ability to have custom robot companions. After that I played through Far Harbor and I feel this is the best DLC. The atmosphere is phenomenal, the storyline morally interesting and there's quite a bit of exploration to do. Finally, I got to Nuka-World and enjoyed it very much for the most part. The different sections of this amusement park are quite unique, the quests are interesting but I didn't like the end ones which force you to take over settlements in the Commonwealth. I didn't mind leading the Raiders in the new zone but back in the Commonwealth, it didn't fit with the moral stance I had taken since starting the game. Contraptions Workshop and Wasteland Workshop are just fillers and I didn't touch them. As a conclusion, only get it if you've really enjoyed the main game and can get it on sale as the full price is a joke.
aonrao
Backlog of Epic Games
I still haven't used the Epic Store to purchase any games, but I've been actively collecting the games they've given for free since the start. And there are ones that I want to try! The list would've been longer if half the games Epic gave away weren't already on my Steam library, but eh. Free is free, so can't complain. So here's a list of games I'm hoping to play using the Epic launcher (unless somehow I get Steam copies).
Hopefully I'll play them & update post in the future as I complete the games.
robilar5500
Well, Children of Morta is done and dusted. Took me about 22 hours to complete and was a thoroughly epic and enjoyable game with addictive gameplay, pretty amazing graphics, outstanding audio and an amazing narrator, and just an all around cool story. A must play for sure.
I'll split time now with The friends of Ringo Ishikawa(which I'm almost an hour in already), Hypnospace Outlaw and Mable & the Wood now, and then follow those up with killer7. Such is the plan anyway.
Yesterday
Renegade Master
September 2019 - Mid Month Update
My games this month have been mixed bag between meh and awesomeness, but game time has slowed to a trickle as the month progressed since I've gotten busy with various non-gaming stuff. The rest of my month should be more fun though, whether I get much gaming time in or not. :)
With regards to my game library stats I noticed the percentages of each category now add up to 100% again instead of 101%, but my library now has the mark of the beast with 666 games - Oh noes. Fanatical's bundle fest will save me, but I'm waiting to see more of the bundles before I buy them since their main bundle-only coupon has a minimum purchase amount.
If game giveaways are your thing, be sure to check out the latest SG community train, which I made some contributions to sometime after cart #1400.
Games I Beat
Game I've Been Playing
Games I Got Stuck On
Games Still Queued for This Month
AKA games I might play next month
Cece09
Weekly Games #55

This was a very short game but it was an intro so its totally fine. It made me want to read the rest and the whole thing was basically just cg after cg which was great. Could've done with an actual save system or the fast text but was no trouble at all

Im conflicted when it comes to this story. I like it but its more when it comes to a second route that it gets complicated. Stuff like the rival and job is different but that's really it. You have certain relationships that are exclusive to a certain gender but overall once you read 1 you are just repeating everything. I did a boy first and by that point I had to go through every route again skipping everything simply for the gallery pictures. Plus just like with the routes once you even finished 1 person you barely have anything for the others. So yeah I did end up spending more time skipping everything then I actually read. I didn't really like anyone in it either
So yeah overall I liked the story and was glad to see that there was a bit of change but it couldve been more. Was just kinda lacking after 1 route. Oh and the achievements unlock after you quit so now I have them all unlocked at 1 time -_-

I started this months ago before my laptop broke and I was disappointed in it. It wasn't as good as the original and while the first 2 stories were christmas themed the last 2 was this weird drawn picture book and I barely paid attention in the end since it wasn't enjoyable. Then I tried the 1st short story and that one almost made me give up again but it was short enough and the others weren't actually that bad. The radio and kings picture book was good too so overall it was good
In the end despite the weird picture book of it all it was good. I especially liked seeing them in their human form, my only other problem is simply that the last mini book wasn't obvious to get. I searched on steam but no answers and then I found out its unlocked when you finish the radio which I personally would've avoided if it didnt have achievements attached

This is basically a match 3 game in ball style. You get lots of different power ups and as you continue playing you get more colours which just made it so hard for me. I struggled way to hard with these games that by the time they just added 1 extra colour I was having to do it at the last possible moment and those double rows damn just screw those
Little fact: I got 6/12 before since I didnt finish the game however I got 100% accuracy which was just to insane for me this time.
Oh yeah look whos back. I finally had the money and chance to buy a new one. Its my first ever laptop ive brought myself and with monthly insurance I should not have to worry about something happening and be left without for 3 months again. Anyway I've caught up a little bit with some stories done and making good progress on my pop. I also sorted out my lists so it should all be perfect now
Sep 19 2019
Garcias
Main Quest #74 - 19 September 2019
A good point and click that I got for free some time ago. It gets a bit "darky"/"horror" along the way, which I wasn't expecting at all, but in the end, I still ended up enjoying it.
Sep 18 2019
s17tabris
The backlog is alive again
In my previous post, I declared that the backlog is dead. And now, I can declare Long live the Backlog!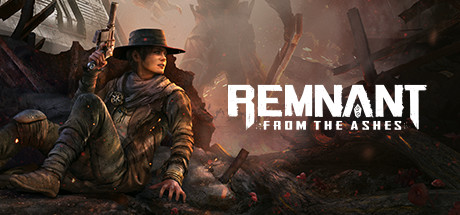 I bought this when I didn't have anything to play. It was ok but it didn't really grab me. I guess it's another case of "not really in the mood for it now." I thought of asking for a refund but I had already played a few minutes after the 2-hour mark so I just continued playing it. I stopped at some point because of Elite Dangerous (below). I didn't dislike this so I'll definitely get back to it the later. I just don't know when. And I'll probably have to start a new game. Not really an issue since I hadn't gotten far.
After playing Subnautica, I wanted to play another chill exploration game. I found this. I bought this almost a month ago when it went on sale. I haven't played any of those truck simulator games but from what I've read, this is similar to those. Well, the cargo hauler/data courier part at least. In space, with spaceships instead of trucks. And with combat, mining and exploration.
The only reason I'm making another post here is because the servers are down for an update and won't be online until tomorrow. I've seen others having thousands of hours in this game. If it keeps me interested for that long, I probably won't feel too bad about not being able to run some new games *cough* Control *cough* because of my potato-ing CPU. (T_T)