My backlog extends beyond Steam... devonrv's profile
In other words, you'll occasionally see me post about…maybe not obscure, but perhaps unexpected games. I've already brought up such titles as Baten Kaitos: Eternal Wings and the Lost Ocean as well as Fluidity, and you can expect more in the future.
As for my BLAEO wheel: whenever I buy a game on Steam, I always play it a little bit right then so that nobody can say that I bought a bunch of Steam games I've never played. That said, I'm going to keep a game labeled as "never played" until I reach it in my backlog and plan on playing it actively.
Also, since there are some games I never plan on 100%ing, I'll probably just use "beaten" for all the games that I've beaten, even if I've technically "completed" them as well. I'll use "unfinished" for when I plan on going back to play all of a game's content, even if I've technically beaten it already.
Lastly, here's my review of my favorite game, as well as an explanation of differences between all of puzzle's sub-genres (something not many people seem to know): https://www.backlog-assassins.net/posts/db8kgjb
---
Did you like Baba is You? Do you want more Baba is You? Or maybe you haven't played it and aren't sure if it's for you? Well, you're in luck, because there's a free rip-off of the game on Android!
This is a puzzle game. For controls, you can only move in the cardinal directions by swiping the screen (one swipe = one tile's length moved), push objects (that can be pushed, like text) by swiping into them, and reset the level by tapping the looping arrow button; there's no single-move undo. The core gameplay revolves around rearranging the text to change objects' properties: each "sentence" starts with an object-text, followed by an IS, then ended with a property-text; if an object doesn't have any corresponding sentences, it's a background object.
By itself, that's a decent premise for a puzzle game, but the dev (not you) wasn't very good at making the puzzles stand on their own, so there are a few additions in the form of the all-too-common three-star rating. The first star is simple enough: form "STAR IS GET" if it isn't already formed, then move onto the star tile to collect it, then beat the level. You can only have one tile in your inventory at a time, and while it is possible to overwrite the star after you get it, you don't have to worry about that outside of maybe one or two levels tops. The second star is obtained by beating the level in a set number of moves, and while that's not a very creative way of adding challenge, it's an easy way to do it right since players have to re-examine their approach instead of figure out some new gimmick through trial-and-error; it's easily the one thing (combined with keeping the star tile) that makes some of the levels actually be tricky to solve (otherwise, the whole game would be kinda boring). The third star is earned by beating the level under a set time limit, and this is always a stupid and counterproductive way to pad out the length of a non-action game because it adds no challenge; once you figure out the solution, all you have to do is replay the level and regurgitate the appropriate input. If anything about this game indicates that the dev (not you) is a hack, it'd be this third star, even more so than the fact that the game used to use all the same graphics as Baba. Seriously, the closest that third star gets to having a good decision is that the timer doesn't start until after your first move.
But okay, how's the level design? Well, level 1 is a 1:1 copy of the first level from Baba, just rotated 90 degrees to fit in portrait mode. Level 2 introduces having to move the text together to form the sentences, and while the level itself is really easy, it took me some thought to get the turn limit star. Levels 3-6 manage to be both easy to solve and easy to get the star and win under the turn limit; they introduce stuff like in level 4, YOU become stuff other than the protagonist, but maybe it builds a bit too slowly? Level 5 is a bit too similar to 4, and 6 introduces FALL which is just KILL with a different animation. Level 7 introduces MOVE, and the main difference between this game's MOVE and Baba's is that, here, NPCs need to take an extra turn just turning around after moving into a wall (in Baba, they turn and move away in just one turn).
Level 8 impressed me because it's a clear-cut example of this game doing something better than Baba: properly introducing [object] IS [object] sentences. It has a vertical "FLAG IS" and puts you in front of the WIN tile, so you could just push it forward to make FLAG IS WIN…except there's a LOVE tile in front of WIN, so right before you make your intended sentence, you make "FLAG IS LOVE" and turn the flag into a heart. Yes, it's a beginner's trap, but at least it's something! In Baba is You, the first level that required [object] IS [object] sentences makes absolutely no indication that the mechanic even exists in the game, so you just have to figure it out through trial-and-error; honestly, that was the first red flag that Baba wasn't going to be my type of game.
At that point, I was prepared to go all hipster and proclaim the rip-off to be better than the original…but then I made it to level 10. It introduces SLIP (keep moving in the direction you moved onto them until you're off), but that's not as important as it being the first level where you have access to the EMPTY text. At first, I thought I had to make "WALL IS EMPTY" to unblock the star and flag, but try as I might, I was never able to win in the move limit. It wasn't until after a day or two of mulling it over in my head that I suddenly remembered the solution to 6-2 in Baba, and sure enough, that's what I had to do. Sure, Baba didn't have a proper introduction for that mechanic until 6-3, but if you fumbled your way to the solution in 6-5, you could unlock 6-3 before beating 6-2. Worse, outside a trapped spot in the final level, that's the last time EMPTY shows up in this game! I was so disappointed that the game not only had an unintuitive introduction to a mechanic, but simultaneously a one-time gimmick! The two worst parts of Baba, distilled into a single level.
In fact, now that I think about it, a bunch of the levels have stuff that rarely or never shows up again: PUSH doesn't show up outside level 1, SINK doesn't show up outside level 9, HOT and MELT only show up in level 19, SLIP only shows up in two levels and affects neither of them, and the last two levels have a unique GATE IS ON mechanic: stepping on the purple gate sends you to the red gate, but not vice versa (and the purple gate kills you if it's on but the red gate isn't), and this, too, is severely underutilized. Really, besides YOU, KILL, GET, and WIN, the most common property to show up is keys and LOCKed doors (spanning a whole three levels), though the game has a unique spin on this mechanic since you have to make "KEY IS GET" and collide with the door yourself with the key in your inventory.
By the way, level 10 isn't the only time the game is unintuitive, because level 20 has NPCs with MOVE and KILL patrolling single-tile-wide halls, and I'm pretty sure the only way to win with the star under the move limit is to move through them since you only get killed if you stand on the same tile as them (and the game doesn't introduce this mechanic, either).
Oh, and your reward for beating all 23 levels with 3 stars is...
Click to expand
I just noticed they misspelled "coming."
…nothing. Yup, another early access game. The game's almost two years old, so the chances it'll actually get more levels are pretty slim.
Overall, while the game has some advantages, differences, and unique ideas over Baba, it manages to be equally as disappointing. I can still recommend it since it's free (and better at introducing some of the mechanics), but if you've already played Baba, you're not gonna get much out of this game.
Did anyone else here know that Stinkoman 20X6 level 10 finally got published after 15 years?
Scratch that: does anyone else here even know about Homestar Runner?
This fan-game was cancelled, but the assets were released as consolation, and four stages were in a more-or-less completed state. You can play as Mega Man, Proto Man, or Bass, and while they have different play-styles, the pause menu and powers weren't fully implemented. This means there's no Rush Coil, Rush Jet, etc., despite split paths already having been worked into the levels (meaning you can't actually go down those routes without altering them with the included level editor). Mega Man plays the same as he does in 5-8, so to make Proto Man more distinct, he can only have two shots on screen but can store 4 charged shots at once (though I think they're weaker than Mega Man's charged shot). Proto Man also has his shield, but it doesn't work. Bass plays the same as he does in Megaman & Bass and 10 (and Mirai Kara no Chousensha): no charged shot and can't shoot through walls, but can rapid-fire in 7 directions (not down) with 4 shots on screen at once.
Also, being a prototype, most levels just dead-end instead of allowing for progression. Plus, it's possible for knockback to send you into solid tiles and get stuck, so remember that pushing F5 resets the game.
The intro stage (accessed by selecting New Game) does a good job of introducing the Metalls and Sniper Joes, but there's a third enemy: a spider(?) bot. As soon as it comes on screen, it leaps half-way across the screen before it starts walking, and since it's introduced in a flat room, you'll likely get hit when you first encounter it. It also jumps when it reaches a wall or cliff, so I think it would've been better to remove their initial jump and introduce them in front of a pit so it'll jump clear over new players when they stop to shoot it. This is one of those issues that I could see easily making it to the final product unaddressed, which is why it bothers me so much.
The stage select and other three stages can be accessed by selecting Load Game. There are more "levels" on the map, but most of them dead-end after 2-3 empty rooms.
Cleanse Woman's stage appears to be the most complete out of the four: not only does it have exclusive enemies like underwater Metalls, Tellys, and an alternate Sniper Joe that shoots pink water at you (on top of damage, it turns you pink and induces ice physics for a few seconds before it wears off), but there's even pre-boss dialogue, à la X4-X8 (and Megaman Zero 1-4). It's also the only other stage those spider bots show up in, though their placement here is better at introducing them than the intro stage did. The level does a decent job of introducing the new Sniper Joe and have increasingly trickier setups with them, though the other enemies aren't utilized as often. There is one room near the end where you can see the drop that'll lead forward, but the screen scrolls a few units further than you can see from the last platform, so it made me think there'd be something past, and when I saw there wasn't, I ended up on a collision course with a recently-spawned Telly (it was either that or fall into the spikes), so that was annoying.
Grime Man's stage is built around waterfalls that'll lower your jump height. Said waterfalls also flow off platforms, but unlike Mega Man IV, they won't act like conveyor belts and push you (could be intentional, could've been something that would've been added in later). The stage gimmick is introduced pretty good by having single-tile-wide waterfalls fall into single-tile-wide gaps so that you'll jump and see your jump height reduced, but won't fall into the pit and die (though the Sniper Joe right after said pits might take away from that a bit). Beyond that, the stage just has Metalls, regular Sniper Joes, and platforming. Also, unlike the other levels that dead-end at the boss's room, opening the boss gate sends you back to the beginning of the level.
Tome Woman's stage could've rivaled Cleanse Woman's stage for completeness; it has an exclusive enemy (the book bats), but they only show up in one room and the rest of the stage has no enemies at all. However, it does have Yoku Blocks and an original stage gimmick: wheel ladders. The grey wheel ladders will move while you're climbing on them (stopping when you reach the top or jump off), and the orange ones keep moving as soon as you climb on them. My only issue with them is the first orange one is introduced right before a spike pit, so I ended up falling off and dying because I thought it'd stop when I reached the top like the grey ones did. The stage builds on them a bit with having you climb up/down to avoid spikes, though there's also a few times where you're just waiting for the ladder to reach its destination. The stage also introduces jump-through Yoku platforms, which I haven't seen in another Mega Man game before (official or otherwise). There's even a prototype boss at the end, though it just kinda stands still and shoots at you, and it dies just like a normal enemy after a few shots.
Overall, this game showed a lot of promise, and it's too bad it ended up being cancelled. If you're a fan of Mega Man games, I don't see much reason not to check it out; it's better than half the games I've posted about on this site. Then again, I still haven't familiarized myself with the Mega Man Maker community, so everything here could've already been done better elsewhere.
This is a SHMUP. You move with the left stick, shoot straight up with X (but you have to hold it for half a second before you start firing), and use your special item with A. As for gameplay, each level assigns you a random boss, at which point you fight a few enemy waves (I'm not sure if each boss has its own set of waves, but I think so), then fight the boss and move on to the next level. Enemies can also randomly drop powerups, like more bullets, homing missiles, or drones that'll shoot and take bullets for you. On the 6th level, you fight the final wave, then the final boss (who has a cheap laser attack that's only conveyed by a brief animation), then the game loops with another set of random bosses. It only takes around 20 minutes or so to beat one loop, and it's easy enough that you'll be able to do it on your first try. Enemies and projectiles are fine at first, but each loop, enemies get more health and speed, and I'm pretty sure certain projectile patterns become impossible to dodge around the 5th or 6th loop (not helped by your bright projectiles making it hard to see enemies' projectiles). I only made it that far because an enemy randomly dropped a temporary-defense special item, but I ended up losing it because another powerup was obscured by the HUD (and if you get another special item, the previous one disappears; it isn't like other games where it'll pop out of you and become collectible again in case you change your mind). Plus, even though I only made it to the end of the 2nd loop on my first run, I still got repeat bosses on my second run (and honestly, the only reason I did a second run in the first place was because I still had more card drops).
Overall, it's okay. There may not be much substance here, but it's fine for what it is and short enough that you can always refund it after you beat the game. Still, wait for a sale.
I was gonna play this one three months ago, but it wouldn't work. Turns out, you have to start the game with the controller disconnected, even though that's the opposite of what all other games require.
This is a runner: forward speed is fixed, so you can only move left/right. You can also shoot by holding RB. Moving forward drains your health, and since you can't stop on your own, your health drains constantly each level. You can hover or slide to get around certain hazards, but doing so also costs health, even though that's often the only way you can progress.
The game's biggest problem is that it thinks its a SHMUP, so the hazards won't be synced to your movement speed. There will be coins or other items in rows, but it isn't uncommon for the hazards to overlap the items when you reach them. The only control you have over your forward movement is a burst of speed (but it has a 10 second cooldown) and the aforementioned sliding, which also gives you a small speed boost (but not only does it cost health as mentioned previously, it also prevents you from jumping or shooting during the animation). There's no way to slow down or stop on your own, so if your current speed has you on a collision course with a fully-closed laser gate, you're as good as dead. There are occasionally pause tiles that'll let you stand still when you touch them so you can actually time your movement with what's ahead, but even if you time it correctly past the first couple obstacles, you can still get screwed over by a later obstacle that ended up moving in a way where you can't dodge it (worse when it's an instant-kill hazard, like boulders or cars). The game wants to have precision obstacles, but that only works if the player has precision control, which is absolutely not the case for this game.
Despite being deceptively cheap with how its mechanics work in relation to its hazards, the game also manages to have standard unfair design as well. There are boxes you can shoot a few times to destroy, but they spawn smoke when destroyed, so you won't be able to see if there's an item or hazard there at first, often before you collide with it and take damage since you can't stop moving forward. Sometimes there will be tiny skull icons that spawn with the smoke when it's a hazard, but I swear that doesn't always happen (and even if it does, they're not very noticeable). Also, normally, shooting enemies will be on the ground so you can see them coming (or even shoot back), but the semifinal world hides them in other obstacles and the last world has spaceships fly in from above to shoot at you before flying up and away, giving you little time to react (assuming you can get out of the way in the first place and there aren't other hazards beside you).
Oh, and it's also possible to upgrade the stats of your character (less energy consumption, more defense, etc.) but I swear, most levels were designed around having higher stats, meaning they're impossible if you haven't bought enough upgrades (and even if you did, you still have to deal with all the unfairness mentioned before). This means you can avoid every hazard and collect every health pickup, yet still die before reaching the end of the level. Luckily, you unlock the next world before you finish the previous one, and the difficulty goes down somewhat for the first three worlds, so you won't be completely stuck.
There's also the bosses. The third boss was the first one I came across due to the aforementioned "some levels require higher stats" element, but when I switched to the new robot I unlocked, some of its attacks lost collision. The first boss was the second I reached, and either it's woefully unbalanced compared to its preceding levels or I encountered a bug because I killed it very quickly (<10 seconds). Then I reached the second boss, and this is where I noticed that the game tried to have a more reasonable difficulty curve: the first three bosses are similar, but the second adds some attacks and the third adds a shield that'll reflect your bullets back at you. Thing is, the bosses will also spawn boxes that contain energy so you can regain health since your health constantly drains, but with the second boss, it's random whether it'll be energy or a coin, meaning you can lose because of bad luck. The second and third boss also have attacks that are only indicated by a small yellow exclamation point triangle that you'll probably not see even though you have to be looking at the boss to see where its weak spot appears. Ironically, this means the last two bosses are easier: the fourth has its weak spot spawn at the same place (the boss itself moves left/right instead) and its projectiles are slow enough you can see them coming, while the last boss drops energy each time you hit its weak point and is more content spawning various stage hazards on the path.
Not recommended. It's a SHMUP without freedom of movement; it's a runner without synced hazards; it's a platformer where jumping hurts you; everything good it does is ruined by something else it does.
This game was SO CLOSE to being good, it's tragic.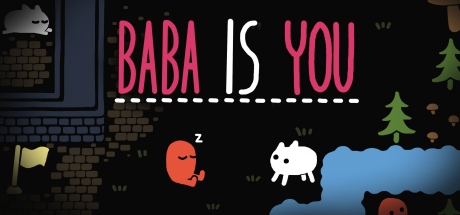 This is a puzzle game. For controls, you can only move in the cardinal directions with the D-pad, push objects (that can be pushed, like text) by walking into them, and undo your moves by pushing the X button. The core gameplay revolves around rearranging the text to change objects' properties: each "sentence" starts with an object-text, followed by an IS, then ended with a property-text; if an object doesn't have any corresponding sentences, it's a background object.
By itself, that's a decent premise for a puzzle game, and to the game's credit, it has quite a few genuinely challenging stages. However, it doesn't take long for the game to start running counter to its established mechanics. It starts subtle: in the 7th world map level, the goal is blocked by HOT objects and you MELT if you touch them; also, you're unable to change either of these properties due to their proximity to the level's edge (or other objects that will STOP you). The only thing you can do is give the HOT objects the PUSH property as well, but you'll still MELT, right? Nope; turns out PUSH overwrites HOT in this case, letting you push the HOT objects out of the way and reach the goal. That may not seem like much, but this is far from the only time where certain properties overwrite other properties, and the game makes no effort to show their hierarchy (I don't know what order they are in the pause menu, but it isn't this). Heck, the game actively makes you create and use new combinations in already-tricky levels, but since it makes no effort to guide you on what's different, you're just left to figure it out yourself through trial and error.
Worse still is when the game introduces brand new mechanics or properties (again, in already tricky levels with no guidance on how they work). 1-8 seems like an ordinary level, except you're surrounded by DEFEAT tiles and the respective sentence is not only outside your cage, but next to the level's edge and thus can't be undone. Turns out, fifteen levels into the game, you're supposed to create an "[object] IS [object]" sentence, something the game has never shown you or even hinted is possible. Then, in 1-9, the game shows you that you can create "[object] IS [object]" sentences by having the flag turn into a rock on your first move! So infuriating; why wasn't that level first? Then you've got the FLOAT property, introduced World 2, but it's almost exclusively used to prevent text from interacting with anything by surrounding a "TEXT IS FLOAT" sentence by STOP tiles, and it's done so often that it can be hard to notice when text isn't float; worse, many of the times you do get to interact with the FLOAT text, it's because you have to do something new with it, even though the game has barely given you experience with how it normally works (looking at you, Queue).
At this point (World 2 complete, minus Evaporating River), I had my grievances, but still had faith that the game would get better; if I couldn't solve a level, I just skipped it for the time being (I even managed to solve Prison and Tiny Isle on my own). Problem is, the game isn't done introducing arbitrary stuff, and it continues introducing arbitrary stuff throughout the game (and even into postgame!). A good puzzle game makes sure you know all the game's mechanics and possible interactions before getting challenging; that way, you have an implicit promise that all the puzzles can be solved using what you know, and if you're stuck, you just need to think about it a bit more. With this game, not only does it keep introducing new stuff, it never explains them in any way, nor does it even so much as design the levels so that you'd encounter and understand the new mechanics naturally. This means that when you reach a level like Priority Lane or The Return of Scenic Pond, you can never be sure if you actually have the knowledge to solve it or if the game is pulling something out of its ass again. I'm sure people would try to justify them as requiring "out of the box" thinking, but that's just an excuse to have puzzle mechanics that aren't consistent. A truly great puzzle game will tell you the exact dimensions of the box and make sure all puzzles can be solved by thinking within said box, yet still be challenging. Sutte Hakkun did it, Toki Tori 1 did it, Wargroove did it–heck, even Prince Yeh Rude (a bootleg game) managed to pull it off somewhat, so what's with people's insistence that "regularly introducing new stuff=good game design?" It isn't, and this game is why! Sure, you could theoretically solve Ghost Friend on your own, but it won't be an "a-ha!" moment as much as a "maybe this random thing will work–wait, it did?!" Stumbling across that solution on my own was what finally convinced me to look up a walkthrough for the levels I'd skipped (and any others I felt were taking me too long to solve).
Sure, there were several levels I looked up that ended up having regular solutions (leading me to check Baba Is Hint first once I stumbled across it), but there's still many solutions that border on Adventure Game moon logic, where no mere hint will help you. For example, World 5 introduces SHIFT: it causes objects to act like a conveyor belt, pushing any overlapping tile in the direction it's facing. It has a few less-than-obvious effects, but the one I think we can all agree makes no sense is the one required for Lock the Door: when you unlock the goal, its path is blocked by a DEFEAT tile, so you need to have the goal unlock after you're past it. Thing is, you don't have access to a MOVE text, meaning you can't let an NPC unlock the goal for you. In fact, you only have access to two different objects, their respective text blocks, PUSH, SHIFT, and two ISs. How do you clear this level? Turns out, you need to apply SHIFT to yourself since you can't PUSH one of the objects out of its corner normally, then push both objects onto each other facing the WIN text, then give both of them SHIFT which causes them to push each other forward perpetually. That's two suddenly-required nonsensical mechanics that the player hasn't even so much as had the opportunity to experiment with them in earlier levels.
But it keeps getting worse, because World 6 introduces EMPTY, an object that doesn't act like any other object. See, normally, when you push an object, it moves. When you push EMPTY, nothing changes visually; what happens is that the EMPTY that gets pushed onto the background object disappears and a new EMPTY spawns behind you. If you make an "EMPTY IS [object] IS YOU" sentence, moving the new you off of the tile means it's empty again, and a new you spawns (required in 6-2, not shown off until 6-3). If EMPTY is you, a similar effect as "EMPTY IS PUSH" happens: you push every pushable object that's adjacent to an empty tile in the opposite direction (meaning if a background object is below an object, you can't push it upward). Then you've got Power Generator, where being "near" empty will kill you, but being on an empty tile that's also near an empty tile won't kill you. I swear, the game's mechanics were designed around the solutions rather than the solutions designed around the mechanics. Keep in mind you'd normally have to figure all this out yourself through trial and error.
There's a ton of stuff like this, but detailing everything will take too long, so I'll just highlight some other stuff that got on my nerves. World 4 has three levels where the solution requires using NOT text (never before seen) in a different way for each level, then you never see NOT text again until postgame (and maybe one level in World 8). World 5 has a similar situation for SWAP text, but while the first four levels aren't too bad, the fifth requires you to use the effect to clip into STOP tiles, even though the entire rest of the game up to that point has shown you that STOP tiles will STOP you from moving onto them. Heck, there are several levels that require you to overlap objects that you can't push onto each other, and many of them require you to do it in a new way. By the time I got to the latter half of World 8, I was better able to solve the puzzles on my own because I actually knew about the mechanics the game wanted me to use, but 8-3 decided to add a way for you to move upward when you have the FALL property applied to you and make you guess that's what you have to do in the first place (and then the entire rest of the game never uses this, yet another problem with adding too many gimmicks into a game). Also, rather than introduce Fragile Existence as the first level in a world like Depths so you know what's up (and have said world be accessible from the main island), you instead have to figure out how to reach the postgame in a similar manner as how you figure out half the rest of the game: taking a wild guess.
So yeah, I don't think I can recommend this game. If it had just gotten rid of the more arbitrary and gimmicky mechanics (namely ALL, EMPTY, NOT, and maybe SWAP and FLOAT as well) and had a better difficulty curve, this game could've been something special, maybe even surpassed Sutte Hakkun as my favorite game. Instead, it's barely a few steps above The Witness. I really wanted to like this game, too…
Disappointment of the year 2019.
P.S. In the past, I said that games should "build on their mechanics." After playing this game, I now realize that wasn't the correct way to phrase what I meant, and I'll make an effort to be clearer in the future.
My brother came to visit because his house lost power in a storm, and it sounds like it'll be a couple days before it gets fixed. YOU KNOW WHAT THAT MEANS….
This is a rhythm game. You have free left/right movement (and some parts let you move up and down, too), but collectibles are almost always arranged in straight lines on their tracks, which can make it annoying when you just barely overshoot/undershoot them. It's as if most of the game was designed around Game & Watch style "tap to shift lanes" but was changed at the last minute. There are even times where there's blue circles on the ground you need to run over to make turns, but there's one level where a row of collectibles is placed on the lane beside the blue circle (and the camera is angled in a low-hanging isometric view, meaning you'll have trouble seeing that it's on a different lane until after you miss it and crash into the electric barrier). With Game & Watch controls, you could theoretically be able to notice this at the last second and just tap the button to shift lanes.
Honestly, the controls thing may just be me, but it can be hard to see where something in the distance will show up when it gets closer. Pretty much everything in the distance either spawns too close to the Vanishing Point to tell where it'll be or is so small you won't really see it 'til it's close. Thumper had a pretty clever way around this by having the path curve upward, extending past the top of the screen; that way, not only does the distance give stuff more time on-screen, but the height gives you more time to see which lane something is on (and it has Game & Watch controls, so you just tap a direction to switch lanes). With this game, the only time I felt it got this right was with the final level/boss; you can see it spawn the walls and slide them over to the track before they land and start coming towards you. The rest of the time, it'll be hard to tell if the tree will go beside you or straight towards you until right before you crash.
Oh, but it's totally okay because the game gives you the option to skip a segment if you die more than a few times. Seriously, though, I don't get the recent trend of games trying to appeal to people who don't want to play them; if you made a game and people kept complaining about a certain part, wouldn't you want to try improving that part instead of just going "screw it" and making it optional?
Another regular occurrence is that the game will have a hexagon appear above your character along with a shrinking hexagonal outline, and you have to push a button when the outline matches the icon. Weirdly enough, this is the part of the game that goes out of its way to be lenient; you can push the button super-early, and it'll still count (you'll just get less points), and if you're late, the game will heavily slow down and dim the background until your input. I wouldn't be surprised if not pushing a button just caused the game to pause and sit there, but I didn't try it.
One thing that separates this game from others in the rhythm genre is its gimmicks. A few levels have you shooting forward automatically, but it's not really a SHMUP; all the enemies are still on their own lanes, and any that have retaliatory shots still affix them to the lanes as straight shots, giving them little distinction from the trees and walls from before. …Actually, I take that back; I don't think the trees were affixed to the lanes. Sometimes, the game will suddenly shift to tube controls (inside and outside) and expect you to adapt within a second before you crash. There's also a couple very-late-game segments where a crosshair suddenly appears on screen, and now you're controlling that instead of your character. You still don't get to shoot anything, though; that's done automatically when you move the crosshair over an enemy.
The only time I felt the game justified its free-movement controls was with the second vector level: it's a top down perspective, and all the hazards come in from the edges of the screen. Plus, they do so in varied patterns, which you'd want free movement to avoid. That was my favorite level, and it's one that had little to do with the rest of the game (I guess the first vector level wasn't that bad, either).
Overall, I'm not sure about this one. I can see its appeal, but to me, it's just a gimmickier, not-as-good version of Thumper. Wait for a sale if you're interested.
Remember when IGN gave away a 14 day free trial of Xbox Game Pass, and you could get an additional month free by turning on recurring billing? I missed that giveaway; instead, I got my 14 day Game Pass code by buying a box of snacks.
Gotta be honest: as someone who likes Pop-tarts, those bites are kinda not that great. Not only are you getting less pastry and more bread, but the bread itself is softer and more fragile than what regular Pop-tarts use (and twice as thick). The Rice Krispy Treats are fine, just being smaller versions of regular ones, but the chocolate for the chocolate covered ones is pretty cheap (cheaper than Hershey's). Honestly, if it weren't for the Game Pass code, I'd say just get a regular box of Rice Krispy Treats instead.
Oh, I also beat some games, too. My Windows Store app also managed to fix itself in these past few months, so I was even able to play them on my actual gaming desktop, which was nice.
And that was all my high-priority games (besides Journey to the Savage Planet, which ended up being console only), ironically all beaten within the initial 14 days, so I had a whole month left over to try out random games and see if they had anything I'd find interesting.
GAMES THAT DON'T DESERVE THEIR OWN SPOILER (EVEN MORESO THAN CARRION AND THE GARDENS BETWEEN):
Xeno Crisis: Top-down shooter, but it ended up being procedurally generated. It also has limited continues, so I never made it past stage 3 with the sandworms.
Double Kick Heroes: Rhythm game where you have one track, but you switch between pushing LB/RB depending on where the enemies are coming at you from. There's also a second track where you push A to throw a grenade, but it's placed above the shoulder-buttons track instead of below like the face button is. Problem is they're just a crowded mess and you'll need to be looking at the rhythm track; it should've been like Game & Watch where each gun has its own track (maybe with a center track that both guns could hit). Also, it has a huge difficulty spike; I gave up on 3-1.
Gris: Platformer in-name-only; more of an Adventure Game/walking sim. Mostly just wandering across empty landscapes with the occasional "push this button to progress" roadblocks. The platforms that alternated between ordinary block and slope were kinda neat (as opposed to being a regular disappearing block); I haven't seen that done before. The only actiony part (where you're chased by the eel) is actually just a glorified cutscene; you don't have to push any buttons, so you can get the same experience watching a no commentary playthrough. I gave up when I spent my stars to get the red singing power, only to be blocked by another incomplete constellation 20 seconds later, meaning I'd have to backtrack through the two split paths I just slogged through.
ScourgeBringer: Roguelike plaformer, but jumping has no momentum, so it got right what so many other games here got wrong. Main difference I noticed between my first runs and the "finished" version: a couple new enemies, level 1 mini-boss is now immune to your ranged attacks, and I think the proper stage 1 boss has less defense, maybe? There's permadeath, so I never made it past level 2.
Wizard of Legend: Top-down roguelike. The only level design I noticed is that there are holes you have to dash over; otherwise, it's an invisible wall. I only did one run, so maybe the other areas have different stuff.
Ape Out: More procedural generation, but you can continue from the level you died, so I actually beat this one. It's pretty monotonous since it's just stealth avoiding enemies with realistic guns, but there's the occasional stage gimmick, like the power going out or bombs being dropped from above. If a bomb enemy throws a bomb at you, it'll end up under your player character where you can't see it.
Bridge Constructor Portal: Decent on paper (three types of material you can use, variety level design changes instead of gimmicks), but the problem is that it's physics-based. It won't take long to figure out what you need to do at all, but it'll take a while making small changes to your setup so the physics agree with you. The best level was the "impossible" one because I had to spend more time figuring out how everything could work together for me to solve the puzzle as opposed to making small tweaks because a change early on resulted in the later part getting screwed up somehow.
Bad North: Jotunn Edition: RTS. Most of the early challenge is just figuring out which of the three unit types are effective when. Regular giants take a bit to die, so you want to hide in a corner with your spearmen in front. In contrast, bow giants are gonna hurt you no matter what you do. The level labeled as your "last stand" just spams all the enemy types at you; the rest of the game really doesn't prepare you for it. Loading screen hint said I could retreat if things got too hard, but all that did was save and make me replay the level without any houses, meaning I couldn't heal my units. Gave up then.
Undermine: I was so excited when I first saw the trailer for this game because I thought top down level design was coming back, and then I saw it was a roguelike.
Mechanics are fine, movement, short range attack, and boomerang attack are responsive, but you still start at the beginning each time you die. When you reach the last floor of an area, you can choose whether to fight its boss or go to another area; I tried fighting a boss once, and it's definitely something that could be improved with checkpoints. Furthest I made it was the third area where the cloak enemy kept summoning skeletons and teleporting away so I couldn't hit it.
West of Dead: Another permadeath roguelike. You can shoot enemies, but you have to wait for your guns to reload. Also, ranged enemies have more realistically fast bullets. I quit when I made it to the area with exploding dogs (I think it was the third one) and I ended up clipping below the floor because the explosion happened as I was climbing down a ladder.
Munchkin: Quacked Quest: Thought this was a top down action dungeon crawler, but it's actually a multiplayer party game. I only did one run, but still experienced a lot of repeated rooms and repeated objectives; the game keeps making you do random ones until time is up, at which point you're sent to the randomly selected boss. When the boss dies, players get rewards for random stuff like at the end of Mario Party, and the one with the highest level wins. The only progression is unlocking more effects that could be randomly applied to a run.
Hellblade: Senua's Sacrifice: I knew it had hidden object elements going in, but I was hoping its hack 'n' slash elements would at least be as developed as Drake Hollow. Instead, it's about as developed as Assassin's Creed II's combat: keep tapping that attack button until you win. If you're about to get hit, push the dodge button and go back to attacking. If the enemy has a shield, hit the B button to do a "melee attack" (really a shield break), then go back to attacking. Even after you get the tree sword and make it to the dead body river, combat is the same for every enemy. The only notable exception is the illusion boss who has a two hit combo: you dodge the first one and immediately get hit by the second one when your dodge finishes. You don't even die from combat since you just get knocked down for a few seconds; instead, you die from random stuff like wood falling on you out of nowhere during the second fire segment.
Heave Ho: Physics game. I thought I might like it because of its platformer elements, but your height is based on weird physics rules. I gave up on the jungle level that makes you jump from a vine between spikes and over a small hump with its own spike; I just couldn't get the physics to agree with me. Oh, and the dark levels suck, too.
Gonner 2: Another roguelike. I wish these were properly labeled on the Microsoft Store and Xbox app (what you need for Game Pass on PC). Also, you can run out of ammo in this game, and the only way to replenish is to find a flower, so I was out of ammo for a while in the underwater levels. I beat the octopus and the bird (on separate runs), but you have to beat three bosses in a row to access the next area. Also, the floor and walls pop in as you get close, like that one part in Super Mario Galaxy, but the propeller level has pitfalls, so it can be hard to tell if jumping towards the abyss results in a wall you can climb or your death (and doing a fake-out jump will just have you land on and damage that nearby exploding can).
P.S. Normally I double-check my posts, but given my absence, I figured I should go ahead and submit this first draft before I'm kicked due to inactivity. If you have a question, go ahead and ask.
I know I don't like roguelikes given my past experience with them, but I figured I'd give Enter the Gungeon a shot since I tend to like SHMUPs (and because it was free on Epic). It starts off fine for the first couple levels (maybe a bit too easy), but when you get to level 3 and the challenge picks up, that's when the problems start getting more apparent. While it won't have enemies spawn right by you that jump into you quickly like Binding of Isaac does, it has rooms take up more than just one screen, and when you aim with the right stick, the camera pans to put you on the opposite end of the screen. On top of this, rooms usually have multiple waves of enemies, with the next wave spawning before the first wave is completely dealt with; between this and the camera, it's very easy for an enemy (or multiple enemies) to end up behind you and hit you before you can react. The level 4 boss (or one of the possibilities for level 4's boss) is a wall that slowly moves towards you and shoots 4 walls of bullets that you can only just barely dodge past, but it also shoots bullets in a shockwave pattern desynced from the wall, so sometimes the bullet wave comes right before the wall of bullets, making it just far enough that you can't dodge past without getting hit. Then level 5 manages to get worse by having a dark tileset and also dark enemies that charge at you so you won't even see them at first. This level was where I first died, and when I chose another character and realized I was sent back to the beginning, I realized I wouldn't like this game either, so I gave up and decided to beat all the A Hat In Time user levels that were featured except Onsted Parc Island (requires multiplayer), and Snow City (no objective).

A Hat in Time (featured user levels)
28.7 hours total, 17.1 hours just on custom levels, 17 of 46 achievements

Click to expand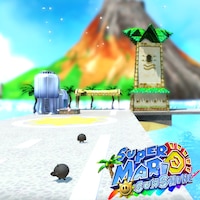 This one's already at a disadvantage because Delphino Airstrip was the least substantial part of Super Mario Sunshine, acting as little more than a tutorial. There are two goals: the first is to collect 100 pons, except it turns out there are only 99 in the level, and one of them can't be collected (it's in midair next to others that you'd get launched through, but it's misplaced so you launch past it). Luckily, if you activate the 8-red-pons objective, you can collect two of them and the goal will appear as normal (but the red pon timer will still count down). As for the red pon mission itself, it's not *too* bad, but the game puts dotted lines connecting one to the next one (not one to all the others), and if you try to get them all "in order," you'll end up wasting time and going in a circle; after I ran out of time and died, I realized I had to break off the path after the third one, collect the eighth and seventh ones, then jump back to the fourth one to get them all in time.
VERDICT: Not if you already have Sunshine (and even if you don't, eh).
---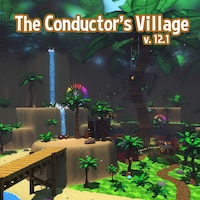 This one has a bunch of different tasks you need to complete before the goal appears. Most of them are just fetch-quests (find missing owl, hit button on windmill, bring 5 pumpkins to the pumpkin patch), but there are a couple noteworthy parts. One task has you get a ball from a yard while avoiding the view-cones (and if you don't approach the yard from the right side, you'd miss the NPC who tells you that those owls have view-cones when all the other owls are harmless). However, this has one major difference from the stealth segments in the base game: the mud puddles from 1-3 are reused (falling in one stalls you, giving the enemies more time to spot you)! This is a great example of how clever re-use of gimmicks can create new challenges, and it's something the base game could've used more of, even though that whole segment only lasts a few seconds. Unfortunately, the custom boss is a negative point. I appreciate that it is an actual custom boss instead of just a rehash of one of the base game's bosses, but the meteors fall WAAY to fast for you to dodge them, and the shockwaves come out of the boss seemingly without warning, so if you're standing next to the boss to attack it, you'll likely get hit before you can see it coming. I had to equip the laser badge and stand back, but I still got hit by a meteor before finally killing it.
VERDICT: eh
---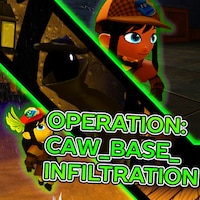 This one's split between two missions. The first is mostly a stealth mission, but it stops around halfway through to make you throw apples at ice. I don't think that segment is supposed to be that difficult, but the Dweller bell begins retracting well before the timer starts to run out, meaning you barely have enough time to make it there and back. The cut-scene at the end of the first mission also takes too long IMO; it could easily be cut in half and still convey the same info. The second mission begins with you needing to shoot a laser at a chain, and it's the only time in the whole mod you need to use the laser badge. The next room has a viewcone pointed at the switch you need to hit, and after wandering around a bit trying to figure out what to do, I equipped and used the main hat, which pointed at a platform I didn't even see before due to the low lighting. Afterward is a larger room with more switches on the walls and viewcone enemies below, and it's not too bad except when the camera suddenly zooms forward and you can't see anything and get caught because of it (though that's a base game issue). The level gets better after this, having you jump past lasers (though it's way trickier if you don't know you can kill your momentum during a dash by pushing back on the control stick), and even forcing a 2D perspective later on so you can see the jumps better (though sometimes it needs to rotate the camera and it's possible to jump past the trigger, which I did the first time I made it there). However, there are a couple parts where you need to jump through vents, and the first one forces a 2D perspective, making it look like you just need to go up and right even though you need to up and *forward*, then right (and I swear I tried going forward a couple times before it finally went). I even got stuck for a bit in my wall-sliding animation since I couldn't land on the upper floor nor fall back down:

After all that, you need to talk to the NPC by the door three times in a row to get through, and not long after is a chase segment. Just like the level in the base game, the enemies follow your exact movements, only touching them results in an instant death instead of simply taking damage. Honestly, the segment isn't too hard except for one part around 2/3rds through where you have to jump on top of an air duct because the camera almost always messes up right there. Every time I died on that segment (or almost every time), it was right there, and when I finally got past that one part, I made it past the rest of it just fine. Given the atmosphere change, you'd think the level is almost over, but there's actually another 15 minutes or so of platforming before the end, even including some more apple-to-ice segments; it's not too bad except the level reuses the platforms on metal frames, resulting in more sudden camera zooms when you're just trying to reorient yourself.
VERDICT: sure
---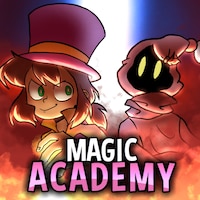 It's funny how The Cunductor's Village tried to maintain the scarcity of Rift Coins by making them cost 1000 pons, then this level goes and puts four of them right at the beginning of at least two of its missions. At one point, I used the default hat, and it pointed to a door that was always locked in every mission, so I guess it falls to the modder to make sure that works. Honestly, despite containing six missions, most of it isn't that memorable; there's some basic platforming for the first mission, a timed objective followed by a switch hunt for the second, then the third has dark lighting which can make it hard to see grapple points. The fourth is a lava level and has some tricky jumps, but at one point it summons chasing hazards suddenly; you're supposed to avoid them for 20 seconds, but if you fall off you get sent back to an earlier part (where the previous checkpoint was) and can run the timer out there where it's easier to avoid running into them. The fifth mission is a stealth one, but it starts with some platforms over a normal looking floor, except falling on the floor triggers a fail-state and sends you back to the last checkpoint. Mission 6 also has stealth segments with some floors that are safe and other floors that are actually the same floor just on the other side of the gate be fail-state floor. However, the standout part of this level is the boss. It starts off like the final boss in the main game where you have to attack it to start the battle, but when I did a homing attack on my first try, it triggered around 5 different hits, so the message box appeared 5 times in a row. To make things worse, a vertical attack beam summons as soon as the message box goes away, and you have little time to react even when your movement isn't interrupted by more text boxes. The actual battle then begins: it's a large arena filled with a bunch of cubes you need to jump on to make your way to where the boss teleported (it teleports to a new location after each hit). Thing is, you're constantly being shot at by homing missiles, and you won't always have the camera pointed at them since the boss or next-higher platform is in a different direction, so it isn't uncommon to get hit by a missile that snuck up behind you. To make matters worse, sometimes the boss will have one platform you need to stand on to attack it, but as soon as you land on this platform, another vertical laser gets summoned that covers the entire platform, so you have to jump away quickly to avoid it, giving you no time to attack the boss unless you come from above and use the homing attack. Also, just like the base game's bosses, this one takes way too many hits to die.
Oh, and when I finally did beat the boss, I got stuck in the ground after getting the goal, so I didn't get to see the epilogue (at least it still counted as me beating the level).
VERDICT: no
---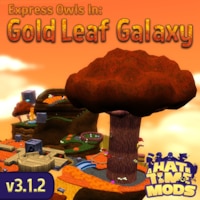 After the last mod, I decided to stop trying to be picky and just play all the mods in the order they were listed. As advertised, this one copies the first part of the Super Mario Galaxy galaxy of the same name, though it has a unique Dweller apple segment, which has its own goal. The path to the boss is more reminiscent of something that'd be in Super Mario Galaxy, and as such, can be sequence broken with the double-jump-dash combo that the base game makes you do in 1-1. The boss itself is a bit finicky since you need to use the base game's finicky homing attack; sometimes it'd work, sometimes I'd hit the boss and bounce off. There's a third goal for collecting five vault tickets, and if you get some while doing the other two objectives, they stay collected, which is nice. The final mission is to collect 100 blue pons; while it is timed, there's quite a bit more than 100, so if you miss a couple, you don't need to worry about going back and getting them (though I did and still beat the mission without running out of time).
VERDICT: sure
---

Either this mod malfunctioned or it doesn't have any music. The rest of the mod worked fine. It has some unique ideas to separate it from its inspiration, but this also results in some trial and error, like when one NPC's throw arc actually goes *over* the wall instead of towards it, so you need to jump to the island manually, hit the button to raise the wall (which only lasts a few seconds), *then* trigger the NPC's throw. EDIT: Also, this level can take a while to load for some reason.
VERDICT: not really
---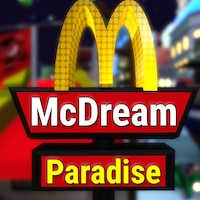 This level is a meme. The first goal is literally just to walk in the restaurant, talk to the cashier, and order some food (which doesn't even cost pons). The second goal (the one you're actually told about) is to collect 100 pons, but unlike in the Delfino Airstrip mod, there's actually enough this time (maybe even one or two extra). No enemies, though; not even risk of fall damage. When I got the collectible for the second mission, the game crashed, and every time I started the game, it told me that a crash happened "recently." I had to go into the source files and delete the crash dump to stop the message from appearing.
VERDICT: why do so many of these mods lack any kind of challenge?
---

The description warns that the level takes a while to load, but it neglects to mention that most of that time has the loading bar stuck at, like, 20% (though that's probably not the mod's fault). Most of the microgames are really easy (easier than the original WarioWare, on par with WarioWare Touched), but the ones that co-opt Time Rift segments force a 2D perspective when one isn't warranted, making it unnecessarily difficult to judge depth or see a small gap between two platforms near the edge of the screen. Plus, the description for the "appreciate fine art" microgame goes by too fast to read it (for me, at least), and when I inevitably took damage, the camera ended up zoomed in too far during the transition segment, then it displayed the same objective, but moved on to the next microgame anyway. I'm a little disappointed that the "boss" segment was just a heavily dumbed-down, turn-based retelling of the world 3 boss; it isn't even timed like Dungeon Dilemma.
VERDICT: eh
---

This one has a neat concept, and the tutorial does a great job of teaching you how to perform the exploit. However, the level never really does anything with it beyond what you see in said tutorial. There's, like, one slope that has some buzz-saws you need to weave around, but that's it.
VERDICT: disappointed
---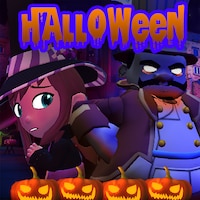 This is a tower defense with six waves and no way to see the HP of the tower you're defending. The first wave is just you and the enemies, then you unlock destructible barricades; you can only put one up between each wave. After the second wave, you unlock cannons you can activate for a set period of time, and then the level just continues with each wave spawning more higher-HP-enemies. If any do reach what you're supposed to be defending, you can attack them, at which point they'll turn around and try attacking you, so the level really isn't that hard; just kinda repetitive. After all six waves, you see the ending, but the goal doesn't show up. The only thing you can interact with is one of the cannons (which is pointless since there are no more enemy waves), so I had to pause and exit the level manually.
VERDICT: nah
---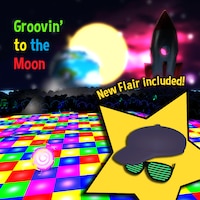 This is one where you have to collect enough yellow pons to open the gate to the next segment of the level. The later segments take place in outer space, where you jump higher and slower (but forward movement is unaffected). This one can actually get a little tricky, especially near the end where it can be hard to see where you can jump up to when you're on the lower platform, though it doesn't matter all that much since falling off just takes one point off your health and puts you back at the start of the segment.
VERDICT: sure
---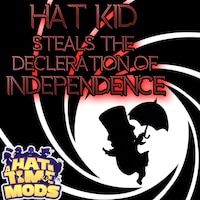 This one has a pretty ambitious opening, featuring an en medias res cut-scene and a theme song to go along with the opening credits, but then you start playing and it's just a basic stealth level. The path splits, and you need to go down both paths to get two keys. The right path has very narrow halls, so you need to wait in small nooks for the guards to go by. The left path doesn't make you wait; it just has you find an examinable object to cause a distraction so the guard isn't looking at the key anymore. Once you get both keys, you have to answer some trivia (the answers of which you can find scattered in the previous rooms), but even if you get one wrong, you can just try again and brute-force it since you only have two-to-three choices per question and aren't penalized for getting one wrong. After this, the level has another split path, one of which is another switch-hunt distraction except easier because there are less guards. The other path is a small maze where the guards don't move, so you just need to work your way around them (it also has a bit of verticality, which naturally means the camera buckles under the sheer complexity of basic 3D). Once you hit each switch at the end of both paths, you open the gate to the next segment: a platforming segment with the same stylization as the opening. Unfortunately, the stilyzation results in both the top and sides of platforms having the exact same white texture, and with most platforms being as close as they are, it can literally be impossible to tell where one platform ends and another begins unless you're either *very* close to the edge or you move the camera around. Worse, the spinning platforms rotate much faster than normal, making it difficult to time your jumps onto them (especially when you *also* have to time your jump from a hookshot swing). After another cut-scene and a slow-mo segment that lasts too long, you reach the boss, except it's literally just a reskin of one of the base-game's bosses. If there's any difference at all, the boss *might* be faster since I found its homing-ground-pound attacks impossible to avoid (though the game spawns enough heart pons that you'll still win on your first try).
VERDICT: not really
---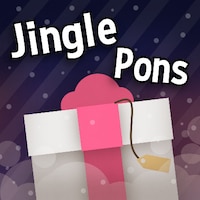 This is another "collect yellow pons to open the gate" level, but this one has present boxes for platforms. It also tries to use the exact same model for decorative purposes, but puts them too close to the real platforms.

Beyond that intro segment, each segment of the level is based on a world from the base game: the first one after the intro is based on world 1: there's a mafia that'll throw stuff at you and you use umbrellas to bounce up to higher platforms. The next is based on world 2, but the lighting makes it next to impossible to see the viewcones (which is doubly annoying since the game combines guard owls with regular NPC owls). Another segment has the aesthetics of world 3 and requires using the Dweller Mask, though with all the branching paths, it can be hard to know which leads to a yellow pon and which leads to the gate. There's also a segment based on the city parts of world 2, though I don't remember that part too well.
VERDICT: eh
---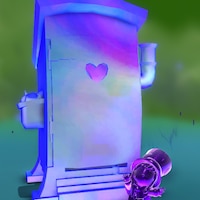 This one impressed me because unlike all the other mods that reused bosses from the base game wholesale, this one added a gimmick to keep things interesting: you can't hurt the boss normally. Instead, you have to throw an apple to create a Dweller force-field, and you can hurt the boss as long as it is in the force field. The apples also produce a harmful shockwave when thrown, so there's another little thing to watch out for. Unfortunately, the boss is a bit buggy as sometimes it'll be invulnerable while still being inside a force field, and just like its base game counterpart, it takes too many hits to die.
VERDICT: eh
---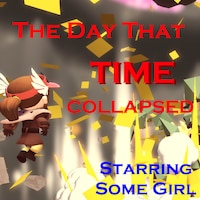 Another yellow pon level. The first two segments just have you avoiding viewcones like normal, but on the third one, you have to deal with the world 2 boss again. At first, I thought I just had to avoid its attacks and collect the pons like normal (which was a neat idea), but on top of its homing-ground-pound attack being nearly impossible to avoid if you don't have the camera facing towards the boss, there aren't even enough pons in the level to open the gate; you *have* to fight the boss to get enough pons, and that made the idea considerably less neat (at least the boss goes away after only a few hits). The next segment is the same deal: fight off the boss, *then* explore the area for the rest of the yellow pons. The fifth segment actually changes things up a bit by combining the world 2 boss with an invulnerable world 3 boss, and it's done in a way that actually works and is fun. Unfortunately, the next segment is ONLY the world 2 boss; the only difference is that the arena is on a train roof, so the platforms are thin. The pattern doesn't get to its more complex stuff, so it's still just kinda repetitive. The final segment recycles the final boss's pattern, only now you have to use balloons to get enough height to use the homing attack. Like the other bosses in this level, its health is far reduced from normal, though its still mostly just a recycled boss.
VERDICT: eh
---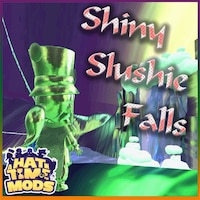 This one automatically reduces the resolution, and there's an optional "hard" mode togglable at the beginning that causes the game to phase into a massively lower resolution for a second or two before going back to the default lower resolution. I did not play with that mode enabled. That aside, I wanted to like this level because it tries to have challenge while most other mods don't, but of course it has some issues. Notably, some platforms wouldn't display the player's drop shadow, and it seemed random which ones would and which wouldn't. Also, near the beginning, there are some spinning platforms, and the next place you need to jump is much higher than a double-jump from the wall would get you. Turns out, there's a specific maneuver (possibly another exploit) you need to do here: jump on the cylinder like normal, run up the wall like normal, then double jump to get as much height as you can, then dash. Normally, a dash would have you bonk against the other wall, fall, and die, but if you push the jump button, you'll flip out of your dash without killing your momentum while also triggering another run-up-the-wall move. You're never told how to do this move (I had to look up a video) and you only have to do it twice in the whole level (the second is a jump from a hookshot swing, making it much harder to be precise). The level *does* tell you how to do the painting-double-jump and how to jump further on platforms connected to a rotating gear, so it easily could've had one for the earlier maneuver. It's also possible to clip into said rotating gears and get stuck. The final segment is just some basic platforming, but the closer you get to the end, the lower the resolution becomes; I had to rotate the camera so I could see where one platform ended and the next began.
VERDICT: eh
---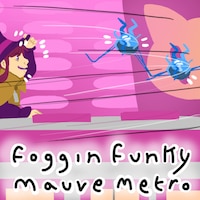 Unlike the Mario-Galaxy-based mod, this one has exactly 50 blue pons, and you have to collect them all. There's no time limit, though, and not much in the way of tricky platforming, even though the trains will mess with your momentum. If you make it to the end and find out you missed some, you can look back and jump down without worrying about redoing your steps since there's a manhole at the beginning that teleports you to the end.
VERDICT: eh
---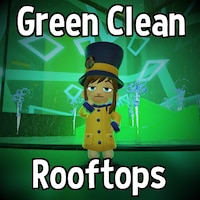 Unlike the previous level, this one puts harmful signposts in front of the train, so you need to jump around them while riding to your destination. Thing is, they're so close to each other that there's no way to jump between them without taking damage. After quite a few deaths, it finally occured to me that I had to use the Time Stop hat, even though neither the description nor the level itself told me it'd be required (and I only had enough to stitch the hat because previous mod levels had yarn as collectibles). Thing is, even with the Time Stop hat (which just slows time down for a couple seconds, not stop time), some sings are too tall or wide to jump past, and I only discovered by accident that you have to go *under* some signs, even though--once again--the game doesn't render their drop shadows. Something the modder definitely had control over were the harmful flower beds; they don't look harmful, and you'd only know beforehand if you spoke to an NPC off to the right side of the area (I had the camera facing left because that's how you approach that part of the level).
VERDICT: no
---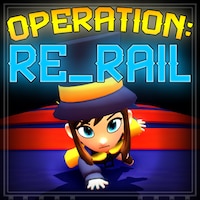 This level is way better about keeping the harmful signposts flush with the train and also using different colors to indicate height better (or maybe I just did better because, in the last level, I eventually realized I had to zoom the camera in so I could better see the height differences). It's still tough to see if it's a sign you need to duck under, though. After the signs, rocks will fall from the ceiling indicated by red cylinders, but the roof of the train is also red, so it can be hard to see where exactly they'll land. Then the falling rocks will be indicated by yellow columns, and this is your only warning that these rocks will create a harmful shockwave upon landing. The level has a boss, but it has to have been copied wholesale from the DLC because if it wasn't, the modder would've fixed the fact that you can avoid the boss's homing missiles just by standing still. You can also avoid the waves of regular missiles by standing between them. After that is a room with springs that bounce you to the next platform, a weirdly empty room with conveyor belts that don't push you, and finally ending with a room containing only two regular enemies; beat them and hit the switch in the next room, and the goal will spawn.
VERDICT: eh
---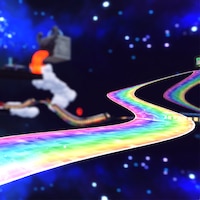 Maybe it's just because the last two levels weren't designed that great, but this level blew me away with how well implemented the trains and harmful signposts were. Not only are they all flush with the train (so you never have to duck under one except the very first one which is above regular ground and *not* a train), but it mixes it up by having lava-falls, regular enemies, and even a Dweller apple segment at the end. I've said it before and I'll say it again: this is the kind of level design the base game was sorely lacking, only unlike The Conductor's Village, this has the benefit of maintaining that level of quality throughout the level. Only two things I can complain about are 1) the enemies falling on the train can be a bit hard to tell where exactly they'll land, and 2) that same train segment ends in a hookshot grapple point that I didn't see because I had the camera zoomed in to look for any elevation discrepancies like the previous two levels had.
VERDICT: Yes; this is the best one.
---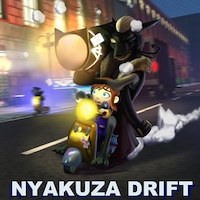 After the opening, the level forces you on the scooter and disables hat-switching. The objective is to outpace a train so your NPC companion can kill all the mafia on top of it (who are throwing cans at you). It's a little unintuitive since the train outpaces you by default (yes, even on the scooter), so you need to hit certain springboards to launch you forward, but one springboard launches you into a nook beside a building, killing your momentum. Late into the level, it has a thin road with three NPCs shooting rockets, but it also has harmful flowers falling between the rockets (where the only safe spaces are), and when they fall isn't synced to when you get there, so it can be hard to react to them.
VERDICT: eh
---

This level claims to be inspired by Celeste, but in execution, it's closer to The King's Bird. One of the first thing's you'll notice is that your drop shadow won't appear over the jellyfish (springboard model-swaps), but after a checkpoint or two, the level starts making you do maneuvers to keep your momentum while doing jumps. Plus, *because* you need to maintain momentum, you can't stop yourself to make more accurate jumps; you just have to go forward and hope the game's lack of accurate depth perception doesn't fail you. For example, you'll reach the top of a slope with a jellyfish at the bottom, and you have to dash and fall on the slope to gain speed so when you hit the jellyfish, you have enough momentum to make it across the large gap to the next platform. Thing is, right before the checkpoint, you have to do a momentum jump that's *so* precise, I ended up hitting the platform with the lower-half of my player model nearly every time, but the platform has ledge-grabbing disabled, so I'd always fall down and die. After several attempts, I was willing to give up; I just needed proof that the jump was impossible, so I started recording...

...and I made it. Awesome, I can play the rest of the level, now!
And no, I don't know what I did differently.
Not long after that, you reach the 1/3rd point in the level which has a little house you can enter. In fact, you *have* to enter it so you can read how to do the exploit the rest of the level is built around: sprint-double-jumps. Its such a frame-perfect exploit, the game goes out of its way to tell you to go to the options and decrease the frame-rate to its lowest point (30 fps) just so you can do the exploit semi-reliably. Just make sure you examine the computer on the wall and not the TV in the corner, or else the level will waste your time with an unskippable, irrelevant poop non-joke. Honestly, I could look past the exploit being a little unreliable if the level were better designed, but even the second-third of the level has you make sprint-double-jumps towards a wall, then run-up and jump to a platform higher than what the camera would let you jump to accurately. The worst part is the last checkpoint in the final third: not only do you have to do a sprint-double-jump followed by a momentum-maintaining jump from a jellyfish (all while dealing with the game's bad depth perception), but you have to make the jump from a rotating gear on its side (which, again, you can clip into and get stuck), and the platform at the end will fall down after a second. It doesn't help that just holding the dash button triggers a second dash when you land, one that the platform isn't large enough to keep you on. Luckily, this level has an exploit it doesn't tell you about: after the first third, you stop taking damage. This was likely done so falling wouldn't stall you, but if you have to make a jump over a floor covered in urchins, you can just jump on the urchins without taking damage and use that time to catch your breath and reorient the camera. At least the jump right before the goal is a normal one (I still did a sprint-double-jump just to be safe, luckily pulling it off, though when I dashed, I ended up on top of the platform). I swear I spent at least an hour on this level alone.
Making a level that's supposed to be hard is one thing, but when half the difficulty comes from flaws with the game itself, even people who like challenge won't find it fun.
VERDICT: No
---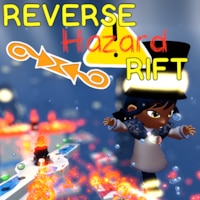 As much as I dislike the previous level, this one might be worse. The gimmick isn't hard to wrap your head around, but absolutely *nothing* you can stand on will display your drop shadow. Plus, they're very thin, their hit-box doesn't match the model (you could be standing on air slightly above it or standing inside it), and when you combine all of this with the fact that some of them *rotate,* you can see why a 30-second segment will take several minutes to make it past. I almost gave up before the first checkpoint. The second segment turns the level's own gimmick on its head by having Dweller platforms' effects reversed with each other, whereas hazards only have their effects swapped with ordinary platforms. The third segment manages to be even worse than the first one: not only do you have to ride across a gap and jump through safe spots quickly lest you be left behind and fall, but if you *do* fall, you have to stand there and wait for your ride to come back (a ride which not only won't display your drop shadow, but also instantly reverses movement without stopping and does so quite a distance from the checkpoint, so you need to jump across a gap towards it, a jump you'll have trouble making due to the game's bad depth perception). The final segment manages to be better by comparison: while some of what you can stand on have razor-thin hit-boxes, you can see your drop-shadow on the harmful block below it.
VERDICT: no
---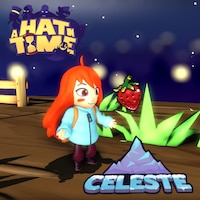 This level starts by forcing a 2D perspective *and* forces movement to be 2D as well. Plus, since the camera moves with you (rather than being locked into place like in ConductorWare), you can still make jumps just fine. Not long into the level, you get some unique powers: a badge that lets you climb a wall by holding X (no stamina, unlike Celeste) and a hat that gives you an extra, aim-able dash. There are also 20 optional collectibles you can find by going down subtle split paths, though I wish the level were better about communicating which paths lead to the optional collectibles because I ended up climbing over the level thinking there'd be one there for sure, but that ended up being the way I was supposed to go and I couldn't go back. Plus, the game went back to a 3D camera without indicating it, so when I tried jumping forward, I ended up going in front of the diamond (balloon model swap that restores your aimable dash) and falling. Beyond that, there aren't too many problems. There's even a positive detail since the level has a custom death animation where hazards ignores your HP and send you back to the checkpoint faster than the default one.
VERDICT: sure
---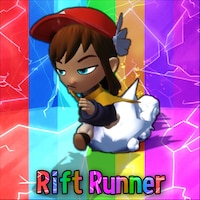 This one has you go through four segments that are hand-crafted, but are in a random order and pulled from a set of way more than just four segments. The ones I played were okay, but 1-2 deserves special mention since it managed to have walls that *don't* cause the camera to zoom in when bumped into! They still obscure your vision, but the base game sorely needed some of these (especially since the camera will zoom in if it gets behind one of the horns on the houses in world 4). Unfortunately, 7-1 has a cheap shot: you have to use a spring to bounce to a distant platform, but it doesn't send you far enough to land on it, so you have to jump at the side so you automatically run up and grab the ledge. That's fine, but the level has one of those invisible cat enemies on the platform, and it happened to be placed right were I was running up, so I immediately got knocked down and sent back to the checkpoint. There's a "hard" mode where you have to play through all of the segments in a time limit, but after experiencing that one cheap hit, I decided not to do that.
VERDICT: eh
---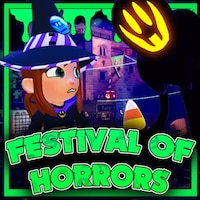 This just has you running around world 1 collecting candy-corn (blue pon model swaps). There are a few new areas, like a nightclub and a crow hideout with some basic stealth segments, but I didn't see much that was that interesting.
VERDICT: nah
---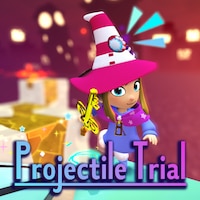 This one's based around using the laser badge and brewing hat. It starts simple enough, but slowly gets more complex. There's one part where guards are walking back and forth, and you have to time your laser to hit a switch, except hitting the switch seemingly did nothing; I had to go to the other side of the platform and shoot the Dweller bell. There's one part where you have to shoot a laser at a switch I didn't see the first time to get a platform to stop spinning way too fast, but what the game doesn't tell you is that the switch toggles *two* spinning platforms, so when you jump forward, you need to turn around and use the brewing hat to hit the switch again. There's also a part with platforms that disappear quickly, and at the end is a switch on a small platform, but it triggers a platform to come down, so if you do a regular attack, you'll get knocked into the abyss (though the switch will stay triggered). Still, it mostly has good ideas.
VERDICT: sure
---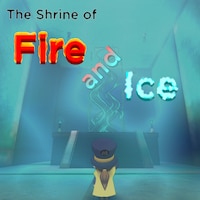 This level automatically saves your progress after each room, but sometimes it'll hang on a black screen between rooms. If this happens, you can pause and unpause the game and it'll load the next room just fine. The first room is a tutorial of sorts; there'll be ice spikes blocking you, so you hit a switch that drops a red cube down; throw the cube at the ice and they'll both disappear. Then you'll encounter some flames; hit the switch to drop a blue cube, throw it at a flame and they'll both disappear.
The second room picks things up a bit by having you throw a blue cube onto moving platforms with flames on them. You don't need to hit the last one since you can just jump to the ground at the end from the third platform, then hit the switch that opens the path forward, but since the third platform won't display your drop shadow, it can be hard to jump back on it accurately (though if you fall, you'll be sent back to the beginning with one less health and the path forward still open, so it's not that big a deal).
The third room practically drops the fire/ice gimmick entirely and just becomes a switch riddle; wander around the room until you see markings on the wall that indicate which switches you have to hold down with the black cubes since that's all they're good for. At one point, the switches will open a door, but it's a door inside the bottomless pit! Needless to say, finding out that's what happened took me a while, though the whole room is very subtle about where things show up.
The fourth room introduces robo-mafia; they act the same as regular mafia except sometimes instead of their main punch attack, they'll do a second attack where they glow and summon three vertical lasers. Whenever I attacked them, I took damage, so I assumed they were invincible and moved on. I reached a switch in their room by doing the Shiny Slushie Falls maneuver, but that opened the way forward. Did I sequence-break the room? Is there really a way to kill those enemies? Eh, I don't care to find out.
The fifth room is just a long drop into water, but you have to do trial and error to find out where its safe to fall without falling onto lava cubes (center of the wall opposite to the start point). Once you make it to the bottom, the lighting becomes so bad you can barely see anything, but you still need to find where the exit path is before you drown.
The sixth room has platforms that won't move unless you hold their switch down with a cube. The way forward is blocked by ice, so you need to hookshot to where the red-cube-switch is, then bring the cube up a staircase where more robo-mafia are. Okay, there has to be a way to kill them. After a bit of experimenting, I found that if you get just out of their range and use the brewing hat to throw bombs at them, they'll take damage without you also taking damage. Then you can bring the red cube up the staircase safely and not be able to see down unless you go into the options and disable Top-Down Camera. Then you can jump on the platform and still take fall damage, so there's effectively no difference between landing on the platform and falling into the pit since you keep your cube and take damage regardless. Then, you can finally switch the red cube out for the blue one and open the path forward. Also, I think the moving platforms are slightly desynced, so I don't know if the jump between them while carrying a cube can be done reliably.
The seventh room starts with a hall that has stalactites falling down, so you need to watch the ground to see their shadows. Then, it proceeds to make you fight a group of robo-mafia, except now, using the brewing hat sometimes still causes you to take counter-damage. It was here I finally figured out what's up with them: when they glow, they can't be attacked without you also taking counter-damage, but you need to be close to attack them, and when you get close, they'll trigger their attack animation, and one of those animations causes them to glow, thus causing you counter-damage. The only way I got past that part was by immediately running back into the stalactite hall when they spawned so that most would get stuck on the wall and I could pick them off one by one. After that, you can bring a red cube to the ice wall blocking your path and reach the exit.
The eighth room is nothing except the entrance and the goal, so if you want to replay the level, you won't be able to. The description says there are only six rooms, so I guess this one and the tutorial don't count.
VERDICT: no
---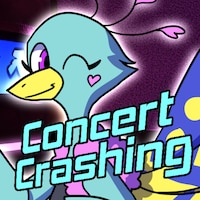 This one has that gimmick where certain blocks toggle between transparent and solid to the beat of the music. It also combines this with the viewcones, resulting in some tough but fair challenges (though I did find myself doing the Shiny Slushie Falls maneuver to avoid falling into a couple pits). I did think it was unintuitive that the pink shockwave acts as a springboard, but the level is designed so that you'll almost certainly hit it and figure it out yourself. Not so well-designed is when the level puts viewcones above where pink shockwaves spawn (above where the camera will see them), so you bounce up and suddenly get caught. Some of the rooms are also a bit cramped, which results in more camera zoom issues. There are also some switches you need to hit to disable certain viewcones, and they can be easily missed given the action-oriented nature of the rest of the level.
VERDICT: sure
---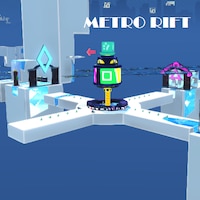 I initially skipped this one because it went out of its way to say it requires the DLC, but as I was writing this post, I realized there were a bunch of levels that were tagged as requiring the DLC, but I played them just fine, so I decided to go for it. This one probably would have been better for introducing the train/signpost hazard since it starts off pretty easy, just having regular blocks you need to jump around while keeping up with the trains (and if you're too slow, you can just wait on the platforms for a few seconds and the next pair of trains will show up). It even has parts where the signposts clip into the trains so you know you can't go under them. You also never have to duck under a sign (though you do need to jump around one or two). That said, it does use the same color for a sign you have to go under as a sign you need to jump over, though I was able to react since I already knew to keep the camera zoomed in. The trains also weave around, so part of the challenge is just keeping the camera centered. Weirdly, the level uses the same enemies as in Operation: Re-rail, but you can't damage them here; they just make the squeaky bounce like you attacked a harmless NPC, but they can still hurt you. I guess you just need to avoid their attacks while waiting on the next train (which, again, doesn't take long at all). The last stretch is similar to the beginning, except now you have to use the Dweller mask to get through Dweller platforms while also keeping up with the trains (though again, if you miss them, you can just wait), followed by one more straightforward stretch of dodging signpost hazards. By the way, even though you *can* wait, it's still entirely possible to keep up with the trains for each segment.
VERDICT: sure
Overall, my opinion on the base game hasn't changed (wait for a sale way better than 50% off). While there are a few good levels here, most of them focus more on writing/atmosphere than game-play, and many of the ones that do try to have some challenge tend to fall victim to the base game's issues (bad camera, no-or-nearly-invisible drop shadow/bad depth perception, clipping into gears, etc.).
P.S. if you own https://kubikill.github.io/blaeogenerators and you're reading this, mouse-over text for images in spoilers isn't working.
This is a platformer. Left stick moves, A double-jumps, X does a three-hit combo. On the ground, B does a roll move which I rarely found useful, but pushing it in the air does a ground-pound which is necessary to push certain switches. The Y button will use your limited ranged attack on levels that give you ammo (its reduced to zero after each level).
One of the first things you'll notice is that the controls are unresponsive. When you land, you can't jump again until after your landing animation is finished. If you attack on the ground, you can't move until after your attack animation is finished. Even moving sucks; I lost count of how many times I'd be holding forward, and suddenly see my character's speed and walking animation slow to a crawl. Turns out, the left stick's deadzone is too large, and there's no option to change it (can't even remap movement to the D-pad on an Xbox 360 controller); this means that if you aren't holding the stick all the way forward (and sometimes even when you are), you won't move at top speed, which not only makes basic enemy encounters a chore, but is especially frustrating during timed segments where lava is rising or a bomb is about to destroy the platform you're on. If you want to turn around, don't snap the stick straight backward because that'll take half-a-second to register and another half-second to happen; instead, rotate the stick 180-degrees to get the desired responsiveness. The game has stars you can collect, and every 50 is supposed to give you a new ability (50=float down after double jump, 100="more efficient" jump attack); when I got 200, it said I could "run as much as you want" and at first I thought "the movement bug was intentional?" but no, it kept happening! I knew games could be unpolished, but this is some next-level neglect.
However, not all of the game's challenge comes from bad controls; there are some enemy and level design issues as well. One of the earliest levels is a chase scene, but the camera is facing away from where you're going; combine that with how fast you're moving, how close you are to the bottom of the screen, and the game's own graphics having the greenery continue down the wall a bit, and there's hardly any time to react to incoming jumps. There are spiders which hang from the ceiling and shoot homing shots at you, shots that'd be difficult to dodge even without control issues (and if you're in a barrel-riding segment with thin halls, there's literally no room to dodge at all). The only way you have a real chance at avoiding damage is if you lock on and shoot them as soon as they drop down. Yeah, turns out the game had a lock-on button the whole time (R1) except it's not really a lock-on button; it's a strafe button, and if your character isn't facing the enemy in question (or is too far away), you won't lock-on and will just go into strafe mode. World 2 introduces ice physics: you're constantly moving forward and can only turn, but the camera doesn't turn with you to help show where you're going. You can also only single-jump instead of double-jump, and when you land, you spin out for a second (still moving forward) and can't do anything until your character gets back up. Late in the first ice level, the ground starts cracking and falling into water (instant death), but the cracks spawn instantly and some are big enough that you can fall into the water even before the platforms start sinking, and if you happen to be walking right where a gap opens up, you just fall and die and can't do anything about it. You can also get stuck between two sinking platforms, unable to move or jump and just have to wait for them to kill you. There's also a snowboarding level; the camera faces forward this time, but you have to hit grind-rails to get over some gaps. They widen near the ground, making you think the game is being a bit more generous, but no; you still need to be centered or you'll just clip through. The game has stalactites that will fall on you, but their shadows can barely be seen in the lava level (if at all), and the shadows won't spawn in the first place if they're too close to the edge of a platform. There's a racing level where you're in a motorboat; you hold forward to move (none of the face-buttons do anything here), but this isn't fast enough to get you first place (which you need to beat the level), so you just have to hit every button until you figure out that R1 does a boost move that gives the AI opponents no chance of catching up with you. The underwater levels have controls similar to Super Mario 64's underwater controls (left stick aims, A moves you forward), but there aren't any enemies until the manta ray at the end which shoots at you so much that you don't have much time to reorient yourself to see where the shots are coming from to begin dodging them in time. There's a level where you're on a torpedo; if you run into the walls or through poisonous gas, you take damage, but there's no feedback animation on your character; you'd only notice if you look at the upper-left corner of the screen (where your health is) instead of where you're going. There's a level where you ride a bird and are told you can "flap its wings" five times before you have to land. You'd think that means 5 jumps, but after the second, your speed drops dramatically (this is standard and has nothing to do with the aforementioned deadzone); the only way to keep your speed is if you make all five jumps at the beginning, in a row. When you make it in the pirate ship, you'll encounter boarded-up doors, and punching them does nothing. Turns out, the only way past them is if you use that rolling move which isn't used anywhere else in the game.
Bosses also have their issues. The first one has certain platforms glow, and you're supposed to ground pound them, but ground-pounding is used so rarely that I had forgotten about it at this point. The second boss is just a series of enemies that you use your ranged weapon to defeat. The third boss, despite being underwater, has yet another control scheme where you're auto-moving forward and just aim up/down, and once you shoot all your targets, a turtle comes up from behind you and suddenly jump-cuts you to controlling a torpedo in a winding tunnel. The final boss is the worst since it has a move where it throws a bomb onto the arena that breaks a hole into lava and creates a flame that you need to jump over as it moves across the arena, except the location of the hole doesn't correlate to the location the bomb lands and the final boss flies low enough that you can hit it and take damage while trying to jump over the flame. Plus, some flames get left behind and they have a larger hit-box than they should. The second phase of the boss has you running past platforms before bombs blow them up, and this is the most difficult due to the aforementioned unresponsive controls suddenly slowing you down for no reason. The third phase has the boss running away from you and taking cover behind destructible objects; not as bad as what the game has done up to now, but the boss will escape if you aren't fast enough and the game never tells you this (and you start back at phase one if this happens).
Not recommended. Even if it were polished, it focuses too much on stage gimmicks and ends up being kinda bland most of the time, getting most of its challenge from the unresponsive controls. Ironically, I think it could've been okay if instead of adding all the gimmicks, they just focused on perfecting the platforming aspect.