Hoardz of gamez Mskotor's profile
I try to get rid of my hoard of unplayed games. It's not much, but still it's some kind of backlog, right?
I give priority to my wins from SG, though it still can take me few months to beat long ones (like Fallout 4 or Skyrim: Legendary).
Quick links to all updates
2016
October - Princess Isabella: The Rise of an Heir, Fairy Tale Mysteries: The Puppet Thief, The Beginner's Guide, Ether One, Her Story, Ori and the Blind Forest: Definitive Edition, Fallout 4
November - Regency Solitaire, Chroma Squad, Broken Age, The Incredible Adventures of Van Helsing: Final Cut
December - Mad Max, Undertale, Paladins, Sakura Beach 2, Qbeh-1: The Atlas Cube
2017
January - Crime Secrets: Crimson Lily, Enigmatis 3: The Shadow of Karkhala, The Secret Order 4: Beyond Time, Anna's Quest, Plantera, Oxenfree, Far Cry 3, HuniePop, TRISTOY
February - ABZU, Contrast, The Turing Test, Victor Vran, ENSLAVED: Odyssey to the West
March + April - DARK, Mushroom 11, Evoland 2, Event[0], The Journey Down: Chapter Two, Castle of Illusion, Tales of Zestiria
May - Aragami, Gods Will Be Watching, Unravel, Orwell, Beholder, Pony Island
June - The Emerald Maiden: Symphony of Dreams, Tibetan Quest: Beyond the World's End, Melissa K. and the Heart of Gold, The Room Two, The Swapper, Jotun, SteamWorld Heist, Castlevania: Lords of Shadow 2
July - Adam Wolfe, Toby: The Secret Mine, Hollow Knight, Sniper Elite 3, RAGE, Alone With You, The Legend of Heroes: Trails in the Sky
August - Tales from the Borderlands, Hatoful Boyfriend: Holiday Star, Sherlock Holmes: The Devil's Daughter, Risen 3 - Titan Lords
September - Witcher 3 GOTY
October - INSIDE, TitanFall 2, Mirror's Edge: Catalyst, The Technomancer, Saints Row: Gat out of Hell, Shadowrun: Hong Kong
November - Mass Effect: Andromeda
December - Life is Strange: Before the Storm, Milkmaid of the Milky Way, Secret World Legends, Deadpool, Seasons after Fall
2018
January - Valley, Dark Messiah of Might & Magic, Sword Coast Legends
February - Tacoma, Quantum Break, Dex, OwlBoy, The Whispered World Special Edition
March - The Walking Dead: Season Two, Edna & Harvey: Harvey's New Eyes, Edna & Harvey: The Breakout
April - EARTHLOCK, Styx: Master of Shadows, Rise of the Triad
May - Alpha Protocol, Lara Croft GO, Deus Ex: Mankind Divided
June - Finding Paradise, AER Memories of Old, Dreamfall Chapters, Stories: The Path of Destinies, RUINER, Lara Croft and the Temple of Osiris
July - The Sexy Brutale, Renegade Ops, Dying Light, Final Fantasy XIII
August - Firewatch, Dungeon Siege III, Vampire: The Masquerade - Bloodlines, A New Beginning - Final Cut
September - Rise of the Tomb Raider: 20 Year Celebration, Warhammer 40,000: Space Marine, DOOM
October - Assassin's Creed IV: Black Flag, Figment
November - Ghost of a Tale, Pillars of the Earth, Fe, Path of Exile, Rakuen
December - RIME, Wuppo, Orwell - Ignorance is strength
2019
January - Hellblade: Senua's Sacrifice, GRIS, Outland, Zombie Army Trilogy
February - Valiant Hearts: The Great War
March - A Way Out
April - Angels with Scaly Wings
May - Ticket to Ride, Witcher Adventure Game
June - Nothing
July - Heroes of Hammerwatch
---
Also short legend on my scale:
⭐️⭐⭐⭐⭐ - game I really enjoyed. For either really good story or humor. It can has flaws, but they are minimal in comparison to fun I had with it
⭐️⭐⭐⭐☆ - game I enjoyed, but has it's visible flaws that can make gameplay annoying. Or games with solid gameplay and good story, but without this something that would make me really enjoy it
⭐️⭐⭐☆☆ - starting point. Neither good or bad. Average story with average gameplay
⭐️⭐☆☆☆ - when game has average story, so I could beat it to see plot but it didn't make me want learn more about characters or universe. Plus gameplay is so bad it make whole experience terribly annoying and irritating
⭐️☆☆☆☆ - only one type of games will get lowest note. Games that are unplayable or barely playable due to devs laziness. And their story is not interesting enough to push me into spending hours on the internet, finding a way to make it work. If game would be playable, but I wouldn't enjoy plot or it'd have bad game mechanics it'd get 2 stars
---
July update
Overall backlog progress:
26% completed
54% beaten
1% unfinished
2% never played
18% won't play

Pros:
- well implemented co-op mechanic
- good variation of the enemies
- death is not punishing for making mistake
Cons:
- items in inventory are not sorted in any way
- sprites of dead enemies are sometimes stuck on the map
Conclusion:
Story: No story. Game goal is to climb the tower and kill last boss. No dialogues, diaries etc that could tell some story.
Gameplay: We can chose from few character classes, they behave in different ways, so it does not feel like we only changed how our character looks like. After death gold and ore, that was sent back home, is available to buy permanent upgrades for the city and character. Items are lost. Which is a good balance. We can upgrade our hero, and do not need to start from scratch every single time. I hate this mechanic in full rogue games. Game has isometric view. Works well with gamepad. I played it in co-op and did not see any bugs or bad game mechanics related to it. Gold , exp and loot is individual, so no need to fight for it.
Graphic, music, bugs: Pixel graphis :sob:. Music is bit repetitive, although fits into different floor themes - library, ice land, basement etc. There are no major or minor bugs visible.
Side note:
It's hard to find cheap FreeSync monitor nowadays xD:
27' + FHD - not only I'd sit way too close to have 27' monitor, pixels on such low resolution must be terrible
24' + FHD - a lot are on shitty TN panels, those that are on IPS or VA often do not have VESA mount, or have only one digital port
24' + 1440p - fonts may be small, and it would take away GPU power. Using FHD on 1440p monitor makes it a bit blurry
Wonder when they will release RX 3600, so I will be able to compare it to NVidia offer and start to plan PC set up :D
I also have growing list of games to beat, but my laptop will not allow me to play in any of them :sob: That's painfull.
Summer Sale 2019 update
1. Pre-sale acquisitions:
---
2. Summer sale acquisitions:
---
I get one game, and one DLC.
Borderlands series had really nice discount when you owned the previous games, so I grabbed bundle on Steam.
Kao 2 was free, and as Kao 1 was the first game I bought for my 1st PC - I had to add it. More because of the nostalgia than wanting to beat it. But I will try it soon. If not for this deal I would not even know this game has a sequel.
June update
Overall backlog progress:
26% completed
54% beaten
1% unfinished
2% never played
17% won't play
Note:
I didn't beat a single game this month… on the positive side I get better job and rented a room, so I will have now more time to actually play games.
I removed few games, so my overall completion rate did not change. Even when I added more games than I've beaten :blobevil:
I will start with The Room 3 and try to beat all floors in Hammerwatch. I will also see if Kao the Kangaroo 2 works on my laptop.
I saw that RX 5700 is a really nice card, on pair with GTX 2060 Super and GTX 2070. So I will grab it, or RX5600. Depends on performance and price difference between custom variants.
May update
Overall backlog progress:
26% completed
54% beaten
1% unfinished
2% never played
18% won't play
Pros:
- bugless
- good gameplay
Cons:
- base game has only one map
- extra maps are a bit overpriced
Conclusion:
Story: No story, as it's boardgame.
Gameplay: Conversion was done properly, and there are no irritting gameplay flaws or problems with the connection. If you like the boardgame, and are fine with playing only one map (or find DLC maps cheaply) this game will be a good pick.
Graphic, music, bugs: Game is bugless, music is limited to sounds of card shuffling and train riding, graphic is of good quality.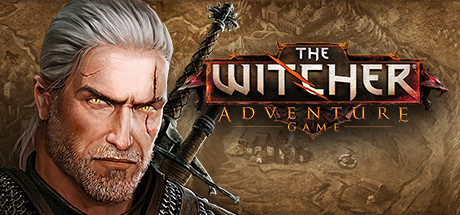 Witcher Adventure Game ⭐️⭐☆☆☆
Board game
11,2 hours playtime, No achievements
Pros:
- it's cheap, so you don't feel you wasted your money
Cons:
- bugs
- it's not possible to re-connect after the connection is lost
- bad UI
- it's not possible to filter which actions you want to see in history
- playable characters are not balanced
Conclusion:
Story: No story, as it's a boardgame.
Gameplay: It's clunky. When you click on the button to bring up the ability-action menu, and decide to pick charge-ability-action instead it's not possible to click out anywhere outside of the active window to cancel it. You must click again on ability-action button. Same goes for cancelling all others actions...
You have the card that gives bonus when using magic spell? Game will pop up info you have this card every single time you use it. Even when you're well aware of this fact... When you throw the dices, and have not enough to defeat the enemy (for example 1 out of 4 shields) - you still must put this one shield at the enemy position. Game will not auto-fill dices...
Out of 4 playable characters Triss is obviously superior. Geralt may have a lot of dices to throw, but do not have any magic actions. Dandeleon focus on getting buffs from other players, so unless you play in 4 he's useless. While Triss can both teleport around like crazy, and have spell that gives both 2 shields and 2 swords. Which is enough to beat up pretty much all enemies.

Graphic, music, bugs: Random bugs that do not allow players to perform actions. Inability to re-connect after connection is lost. Graphic is fine, same for the music. I wanted to leave this game with 3 stars, but inability to re-connect to ongoing game is so ridiculous I'm not able to.
Side note:
I started to think about PC I want to buy "soonish". So most probably few months after the parts release date. R5 3600 as a base, non-RTX GPU, 16GB RAM and dual monitor set up :spacecat:
April update
Overall backlog progress:
26% completed
54% beaten
1% unfinished
2% never played
18% won't play
Pros:
- dragons
- bugless
- bits of biology, but not overly scientific
Cons:
- not many romanceable characters
- interactions between NPCs are rather shallow
Conclusion:
Story: We're sent to world where dragons live, to trade our PDAs for their generators in order to save humanity. Similar to Hatoful Boyfriend things are not as easy as they seem to be, and there is hidden ending. But in overall story is worse and more predictable than in HB. And playing through romances of all characters, in order to unlock true ending, was not really satisfying. There is no thrive that we learn something new about characters around us in every gameplay repeat.
Gameplay: It's visual novel with decisions and save system. Skipping already seen cut-scenes and dialogues works fine. Not much more to write here.
Graphic, music, bugs: Game is bugless, characters models and backgrounds are of high quality. Only problem is that characters do not have many poses, so they repeat really often. Music is more like ambient thing, nothing extraordinary
Side note:
I'm alive. Barely. With whopping 4h of sleep daily for past month, and working 12h per day :D
I will hopefully have more time now, so can play more games. Steam Sale is approaching and I still did not beat everything from previous Sale…
March update
Overall backlog progress:
26% completed
54% beaten
1% unfinished
2% never played
18% won't play
Pros:
- really good co-op experience
- involving story with twist at the end
- well implemented co-op mechanic
- only one player must own it
Cons:
- some delay problems on joining player side
Conclusion:
Story: "We must bust out of prison" game. One character is already inside, and wants to run away. Second character only arrived, but is sure they did not commit crime they were sentenced for. Which feels like typical scenario of all prison-action movies. They have their own personalities, which were written as "typical opposites" - calm and analytical vs aggressive and impulse driven. But it does not feel forced, they feel fleshy in what they do, and their actions are clearly justified by their past experiences. Game ends in a way I did not predict, and that it's strongest point for me. I did feel like literal shit during last sequence, and was like "yeah, yeah do it, I deserved it".
Gameplay: Split screen without need to sit on the same sofa. Only one player needs to own game, for both people to play. Which is neat. It is strictly co-op game, and is unplayable with only one player (AI won't control second character). Fact that screen is split in half all the time can be bit confusing though. Action-linear game, where we can do some small side activities. You can compete in throwing darts, play baseball, throw horseshoe, play music or just annoy your partner by not going towards objective. It's possible to interact with objects individually, and each character react differently. While one will open fridge and say there is nothing of value, other will open fridge, pick up beer and drink it. Talking with NPCs will result in different dialogues, depending who talk to NPC right now. It does help to flesh out characters and makes game really enjoyable. There are moments where cutscene is shared, and characters must pick what they will do. For example they enter elevator with guard inside. Try to talk your way out of it, or attack?
Graphic, music, bugs: I did not encounter any bugs in this game. Music is fitting, and graphic is fine. There are minor delays in transition from "shared cutscene" to "actual gameplay" for joining player. So while cutscene per se plays fine, then at the end I was stuck a bit on loading screen, while other character was already in-game, playing.
Side note:
First time in a long time my progress dropped, as I activated more than I beat. Lame. I play now in Angels with Scaly Wings and it's nice game. But looks like I will need to replay it few times, to see all routes.
February update
Overall backlog progress:
27% completed
54% beaten
1% unfinished
1% never played
18% won't play

Valiant Hearts: The Great War ⭐️⭐⭐⭐☆
Adventure Historical
9,7 hours playtime, No achievements
Pros:
- historical facts shown in condensed, not boring way
- bugless
- Ubisoft game that's not another AC / FC clone
Cons:
- collectible objects are poorly visible and often found by mistake
- QTE sequences could be made in better way
Conclusion:
Story: Story revolves around events from I WW. German father of French-German newborn gets mobilization letter from German army. Kid grandpa is mobilized by French army, which results in grandfather and father serving in hostile armies. There are two extra playable characters - nurse and soldier from USA (or Canada :P). Game in accessible way shows how terrible and pointless war is. When people which were living next to each other are forced to attack one another. Game uses few of the big war events (like use of planes, tanks or combat gases) as backstory, which ties fate of playable characters.
Gameplay: Simple adventure game with bit of really easy puzzling, and bit annoying QTE (similar to guitar hero minigame). Game is made as 2D side scroller, with ability to move upwards / down to enter buildings or go down the stairs. No inventory system - our character can hold only one item at a time. We are accompanied by rescue doggo, which can perform simple commands - like bring object, or push levers.
Graphic, music, bugs: Graphic is simple but fitting into whole war-theme. Music is rather ambient, and game is bugless.
Side note:
Bit cheated update, as i beat this game in March (today). But I do not want to have empty months in my spreadsheet, and writing one quick update is easier, than gathering few and then sit a lot to write reviews xD
I played a bit in Evolution:The Video Game beta when it was up, and it's nice. But damn, I am bad at competitive games when I try to play online versus others xD
I was also trying Witcher: Adventure Game on GOG. It is nice, and as there is no real direct competition I don't get annoyed when I play. Still, this game is so badly designed at times, like inability to hide card menu by simply clicking somewhere on the background, or pop up "tips" menu that can't be turner off. Which likes to remind me every single turn I can use specific card.
January update
Overall backlog progress:
Side note:
I am without PC at the moment, so I can't play in anything demanding. Even Magicka was working with 20 FPS at my laptop :D So updates will be very smol for some time.
And damn, I don't understand how people want to have kids. I have enough after 3 weeks of constant screaming :sweatsmile:
December update
Overall backlog progress:
27% completed
54% beaten
1% unfinished
1% never played
18% won't play

Pros:
- really nice art style
- music fit to overall atmosphere
- native DS4 support
Cons:
- no map in semi-open game
- clunky controls
- camera that sometimes knows better where you want to look
- drops to 20 - 25 FPS
- ending twist that doesn't go well with previous narration
- only one checkpoint at chapter beginning in level selection menu, so hunting for achievements is annoying
- only one automatic save
Conclusion:
Story: We start game on an island. Follow red fox, see character in red hood that's always few steps ahead of us. Like if they want to guide us. There are paintings that show us bits of the story, we can find collectible "books" that allow us to learn more. And then game ends with twist that basically negates whole story. It's game where everyone can have different ending, and be sure their version is only proper. So meh. I don't like games with open endings, where nothing in the end is explained as part of the lore.
Gameplay: It's simple platformer with puzzles. When puzzles are fine, don't require weird logic and don't have step learning curve, platformer part is bad. Controls are wonky and sometimes not really responsive, character can have problem to understand we want to jump from the edge instead of move along it etc. On top of that camera can know better where we want to look. Which is annoying. Character can roll, but there is no gameplay-wise reason to do so (no places to crawl through or need to avoid enemies).
Graphic, music, bugs: Art style is nice, but game is poorly optimized. I did comparison last month in my GPU undervolt add-on. ME: Andromeda has way more effects and advanced graphic, and it still never drops to 20 FPS and is less GPU-heavy. RIME can work poorly on GTX 1070 from what I saw in discussion page on Steam. So yeah. You can mess up Unreal 4 game as well, and not only Unity games can be so badly made. Music is fine, fits nicely to changing game atmosphere (and have violin moments, I love violin). On top of that game is bugless, if we don't count poor optimization and random problems with platform detection.

Wuppo ⭐️⭐⭐⭐☆
Action Platformer Origin Access Gamepad
14 hours playtime, no achievements
Pros:
- fluid controls
- well made bosses
- interesting and well thought lore and story
- characters wrote in humorous way
Cons:
- not best journal
- no ability to sort items in inventory
- not all game mechanics are explained properly, even when we're forced to use them
Conclusion:
Story: Our character is thrown away from house (or more like hotel?), as they were lazy and messy. So we're forced to find new home for ourselves. It later turns into "save the world" theme, but it's shown in not so-serious way. So it doesn't feel overly forced or pompous. We learn history of Wuppo land, and facts about creatures that live there. Nothing is overly deep though, but it doesn't need to be in this type of light game.
Gameplay: It's similar to Hollow Knight. We have backstory to push us forward, responsive controls so platforming parts feels well-made, simple boss fights that doesn't require nanoseconds accuracy. Both platforming and boss fights are way simpler in comparison to HK, which makes gameplay less stressful. There is only one annoying boss mid-game that could be designed better. There is a bit of metrovidania touch here. We find objects that are needed to progress plot - like onions to make soup. We collect a lot of objects, and can equip them to use as weapon or costume. They are tied without any restriction to any button on controller we want.
Graphic, music, bugs: Graphic is really simple, but specifically colorful and weirdly happy. Music acts well as background, characters are not voiced but use sims-like blobs / clicks when they talk. Game is bugless, I didn't find anything that would make it hard to play. Only (as I wrote earlier) one boss could be designed bit better, because it's possible to get stuck between it's body parts during the fight.

Orwell - Ignorance is strength ⭐️⭐⭐⭐☆
Adventure Simulation Origin Access
6 hours playtime, no achievements
Pros:
- addition of influencer tool
- story is bit intertwined with events of 1st game
Cons:
- information added after official day ends (so a bit like in free roam mode) are not marked as "added" next day. They can't also be added again (already in database), so sites are marked as having unread info
- finale with rather not shocking revelation
- characters feel bit less fleshy than they were in previous game
Conclusion:
Story: It did feel like story was worse than in previous game. Maybe because I was caring about main suspect from previous game more. In this game our task is to localize double agent, who went missing while spying for other country. It later changes into task to discredit journalist, who wants to put The Nation (so our mother country) in bad light. Of course nothing is simple. People have their backstory, which explains their motives. And it's again strongest point of this game - showing that reality is not black-and-white, and it may be better idea to dig up longer to see someone's motives, instead of acting on 1st bit of info we find.
Gameplay: Just like in previous game we read internet sites, check people phones and PCs to find bits of information. After they are uploaded into Orwell (so big spying program), can lead to other bits thanks to cross-linking. We found that someone met suspect in park? Let's put park address into facebook-like site search, to find photos made there, and see who suspect met with. On top of that we have influencer tool (unlocked near end of the game), which is used to create narrative that's later send into social media. Similar to what trolls on troll farms in Russia and other countries do. It is bit scary, that something we do in game, is happening every day in real world. Where gov departments responsible for propaganda use farms, to send certain narrative into the internet, to create "reality" that's convenient for them.
Graphic, music, bugs: Apart from this "can't mark as read" bug game is bugless. Graphic is basic, but well designed and serve it's purpose well. I do think though developers could use some slider to change interface size. I did feel like a lot of space is wasted for too big buttons, instead of giving more reading / compare space. Music is really ambient, nothing exceptional or memorable.
End of the year 2018 stats:
Beaten 43 games:

1 Uplay game
8 Origin games
34 Steam games

Favorite game beaten in 2018: Pillars of the Earth / Ghost of a Tale
Worst game beaten in 2018: Final Fantasy XIII
Longest game beaten: Dying Light - 51h
Shortest game beaten: Tacoma - 3,3h
In 2017 I've beat 60 games - 17 more than in 2018

7 of them were HOGs I stopped to play in 2018. Which partially explains worse stats this year
I started to spend more of my time outside of gaming - work placement, getting driving license, moderating SG, being more social
Seeing that I beat games on Origin and Uplay that I already have (old free copy of AC:4 / games from Origin Access) it'd be pointless to add them on the graph. As I add game to library on Origin, beat it, remove from my Access list. So it'd artificially shrink my backlog and boost my progress.
Winter Sale 2018 update
1. Games I get as gifts.
---
2. Games I bought myself.
Valiant Hearts: The Great War

---
That's it. I get only 1 game for myself, and 2 as gifts from others. Was thinking about Little Nightmares but even when base game was -70%, complete version had only -60% discount. Wanted to stick to my "no buy if not -75%", so I did not grab it.
Which is nice, my pile of shame did not grow much, to start making me feel uncomfortable. I'm in place where I no longer feel like I must play games to beat them. But can buy smol game like Valliant Hearts to beat it in 5h and be happy about it.
I have 8 games left to beat on Steam. And I'm quite sure that very last will be Pillars of Eternity. I will need a lot of time for this one xD
I managed to beat most of the games I bought during last 2 big Steam sales. So I also don't have feeling I bought something just to have it.