Hoardz of gamez Mskotor's profile
I try to get rid of my hoard of unplayed games. It's not much, but still it's some kind of backlog, right?
I give priority to my wins from SG, though it still can take me few months to beat long ones (like Fallout 4 or Skyrim: Legendary).
Quick links to all updates
| | |
| --- | --- |
| October | Princess Isabella: The Rise of an Heir, Fairy Tale Mysteries: The Puppet Thief, The Beginner's Guide, Ether One, Her Story, Ori and the Blind Forest: Definitive Edition, Fallout 4 |
| November | Regency Solitaire, Chroma Squad, Broken Age, The Incredible Adventures of Van Helsing: Final Cut |
| December | Mad Max, Undertale, Paladins, Sakura Beach 2, Qbeh-1: The Atlas Cube |
| | |
| --- | --- |
| January | Crime Secrets: Crimson Lily, Enigmatis 3: The Shadow of Karkhala, The Secret Order 4: Beyond Time, Anna's Quest, Plantera, Oxenfree, Far Cry 3, HuniePop, TRISTOY |
| February | ABZU, Contrast, The Turing Test, Victor Vran, ENSLAVED: Odyssey to the West |
| March + April | DARK, Mushroom 11, Evoland 2, Event[0], The Journey Down: Chapter Two, Castle of Illusion, Tales of Zestiria |
| May | Aragami, Gods Will Be Watching, Unravel, Orwell, Beholder, Pony Island |
| June | The Emerald Maiden: Symphony of Dreams, Tibetan Quest: Beyond the World's End, Melissa K. and the Heart of Gold, The Room Two, The Swapper, Jotun, SteamWorld Heist, Castlevania: Lords of Shadow 2 |
| July | Adam Wolfe, Toby: The Secret Mine, Hollow Knight, Sniper Elite 3, RAGE, Alone With You, The Legend of Heroes: Trails in the Sky |
| August | Tales from the Borderlands, Hatoful Boyfriend: Holiday Star, Sherlock Holmes: The Devil's Daughter, Risen 3 - Titan Lords |
| September | Witcher 3 GOTY |
| October | INSIDE, TitanFall 2, Mirror's Edge: Catalyst, The Technomancer, Saints Row: Gat out of Hell, Shadowrun: Hong Kong |
| November | Mass Effect: Andromeda |
| December | Life is Strange: Before the Storm, Milkmaid of the Milky Way, Secret World Legends, Deadpool, Seasons after Fall |
| | |
| --- | --- |
| January | Valley, Dark Messiah of Might & Magic, Sword Coast Legends |
| February | Tacoma, Quantum Break, Dex, OwlBoy, The Whispered World Special Edition |
| March | The Walking Dead: Season Two, Edna & Harvey: Harvey's New Eyes, Edna & Harvey: The Breakout |
| April | EARTHLOCK, Styx: Master of Shadows, Rise of the Triad |
| May | Alpha Protocol, Lara Croft GO, Deus Ex: Mankind Divided |
| June | Finding Paradise, AER Memories of Old, Dreamfall Chapters, Stories: The Path of Destinies, RUINER, Lara Croft and the Temple of Osiris |
| July | The Sexy Brutale, Renegade Ops, Dying Light, Final Fantasy XIII |
| August | Firewatch, Dungeon Siege III, Vampire: The Masquerade - Bloodlines, A New Beginning - Final Cut |
| September | Rise of the Tomb Raider: 20 Year Celebration, Warhammer 40,000: Space Marine, DOOM |
| October | Assassin's Creed IV: Black Flag, Figment |
| November | Ghost of a Tale, Pillars of the Earth, Fe, Path of Exile, Rakuen |
| December | RIME, Wuppo, Orwell - Ignorance is strength |
| | |
| --- | --- |
| January | Hellblade: Senua's Sacrifice, GRIS, Outland, Zombie Army Trilogy |
| February | Valiant Hearts: The Great War |
| March | A Way Out |
| April | Angels with Scaly Wings |
| May | Ticket to Ride, Witcher Adventure Game |
| June | Nothing |
| July | Heroes of Hammerwatch |
| August | The Room Three, Kao the Kangaroo: Round 2, Psychonauts, Red Faction: Path to War DLC |
| September | A Hat in Time, Magicka, HoH: Pyramid of Prophecy |
| October | The Escapits, Reprisal Universe, Godus |
| November | Nightsky, Castle Crashers |
| December | Little Nightmares, Wolfeinstein: The Old Blood |
| | |
| --- | --- |
| January | Borderlands 2 |
| February | What Remains of Edith Finch, Pillars of Eternity, Q.U.B.E. 2 |
| March | Prey, The Council, Cat Quest |
| April | Resident Evil 5, Dishonored: Death of the Outsider, Bayonetta |
| May | Age of Wonders III, The Evil Within |
| June | Lord of the Rings: War in the North, Ori and the Will of the Wisps, A Plague Tale: Innocence, Evil Genius |
| July | Dead Cells, The Outer Worlds, Wolfenstein: Youngblood, Warhammer: Vermintide 2 |
| August | Children of Morta, Darksiders III, Halo: Master Chief Collection |
| September | Bloodstained: Ritual of the Night, The Division |
| October | Heat Signature, Strange Brigade |
| November | Dishonored 2 |
| December | Degrees of Separation |
| | |
| --- | --- |
| January | Vikings - Wolves of Midgard, Disco Elysium |
| February | Wolfenstein II: The New Colossus, Resident Evil 6, Super Hot: Mind Control Delete, Shadow Warrior 2 |
| March | |
| April | |
| May | |
| June | |
| July | |
| August | |
| September | |
| October | |
| November | |
| December | |
---
Also short legend on my scale:
⭐️⭐⭐⭐⭐ - game I really enjoyed. For either really good story or humor. It can has flaws, but they are minimal in comparison to fun I had with it
⭐️⭐⭐⭐☆ - game I enjoyed, but has it's visible flaws that can make gameplay annoying. Or games with solid gameplay and good story, but without this something that would make me really enjoy it
⭐️⭐⭐☆☆ - starting point. Neither good or bad. Average story with average gameplay
⭐️⭐☆☆☆ - when game has average story, so I could beat it to see plot but it didn't make me want learn more about characters or universe. Plus gameplay is so bad it make whole experience terribly annoying and irritating
⭐️☆☆☆☆ - only one type of games will get lowest note. Games that are unplayable or barely playable due to devs laziness. And their story is not interesting enough to push me into spending hours on the internet, finding a way to make it work. If game would be playable, but I wouldn't enjoy plot or it'd have bad game mechanics it'd get 2 stars
---
March 2021 Update
Next update (works only on profile page)
Overall backlog progress :
Side note
I saw banner on Sharky post which turned out to be iterated from Lengray post. I tweaked it up a bit. I didn't know that you can do this kind of thing with simple HTML before. BLAEO doesn't support CSS so I never went into trying to make simple banner.
I started to learn Python so I'm surprised I managed to beat that much last month (I'm not super consistent with it though :hehe:). I made a list after Winter Sale with games I have and that it would take me most probably whole year to go through them. We're just done with Q1 of the year and I already beaten 7 / 15. So looks like I may beat those by the half of the year. So I may buy something during the Summer Sale after all :D
Also I went ahead and incorporated more game dissection in this review. Night in the Woods doesn't fit into it so it has "normal" review. But I like how it turned out to be. Some summary of points that repeat in nearly all my reviews and optional extra text under if some aspect doesn't fit - like broken money economy in GTA V.
---
I used icons from this page, to show gaming platform in my post: https://icons8.com/icons
February 2021 update
Overall backlog progress :
27% completed
59% beaten
1% unfinished
1% never played
12% won't play

Wolfenstein II: The New Colossus (Q4 2017) ⭐️⭐⭐☆☆

FPS
28,5 hours |
45 of 80 (56%)
⇱ Click to show summary⇲
The good
- story is well written
- killing enemies is satisfying
- it's not a stealth game, but sneak approach is valid in most of the missions

The bad
- game has 3 years and there are still problems with graphic that makes game unplayable for some, or bug that corrupts all save files
- grenades have physic of a ping-pong ball and are quite rare to obtain
- enemy AI is not the best
- collectibles are gated behind bit of grind to unlock map locations
- not possible to replay whole chapter, just separate maps with tougher enemies
- there are invisible walls left after elevator opens doors that need to be "jumped over"

Conclusion:
I really have problem with this game. It was barely playable for the first 8h, crashing every 10 - 15 min. I decided I will try to fix it or I'm dropping it - game get so corrupted I could not load any save. It worked after many tries of re-loading few auto-saves I had (never thought of making manual saves...) and since then game worked flawlessly. Without me doing anything, I just reloaded "proper" save file. Still it leaves sore aftertaste, as not everyone may be lucky enough to even make the game work past loading screen. But it is solid shooter with good story and nice graphic / mechanics.
---
Story:
After crazy doc from 1st game is killed we end in the submarine with half of our organs gone (result of the final fight). Player barely survives and goes back to killing Nazi straight away! Nazi beaten up US and bombed Manhattan (so little twist around US dropping bomb on Hiroshima and Nagasaki). We move between different parts of the US, gathering resistance fighters and planning attack on the general Engel - woman who took place of crazy doc after the events of the 1st game. Story may not be deep or full of meaning, but it is well written, without glaring plot holes or other problems. Characters are interesting and likable.


---
Gameplay:
More of the same basically. FPS with some upgrades and optionally bit of stealth.

We can use standard single weapon / dual wield, or sneak approach. It's still FPS game so don't expect any advanced mechanics like in Thief or Dishonored. Just approach enemy from behind and click button to silently kill. Weapons are rather standard (pistols, rifles, shotguns, electric weapons), there are no supernatural powers in game. Some abilities are unlocked later in game - double jump (kind of), breaking walls and crawling thought really narrow spaces.

Traits are again upgraded by using them. So killing with grenades gives more grenades capacity, sneak kills make commanders rise alarm slower etc. Which is more involving than just getting exp for killing enemies. Sadly enemy AI was tuned to use grenades rarely and grenades are scare for player, so I had to grind a bit to max out ability to use them. There is no inventory, simple weapon upgrades with upgrade kits, collectible journals or newspapers to find in the world.

Difference between this and previous game is that it's not possible to re-play previous chapter after game is beaten from chapter selection menu. Player need to kill commanders, pick up their enigma cards and then use them to decode positions of the uber-commanders on the war map. More cards are needed to unlock everything than we can get through one playthrough, so it requires tiny bit of grind. When commander position is decrypted it's possible to use war table to teleport to certain map. It doesn't start the original mission though, instead it's map with tougher enemies and objective to "kill the commander". So it's really repetitive and uninteresting.

Enemies have really basic AI, and they will stand in each other way of fire while shouting "get out of the way!". They will run around having problem to find a cover, not use grenades to force player to move,or try to walk around us for ambush. I started to play on hard and was killed in few shots, so I did not see all of this. But switching to easy to grab some achievements later on shown how bad their behavior is.

There is also weird problem of elevator doors. Animation that they open is there, player can see what's inside the next room but it's not possible to just walk past. It will make character stuck in the "doors". I had to "jump over" open elevator doors each time I had to use it.


---
Technicalities:
Graphic - ⭐️⭐⭐ - graphic is nice and detailed, lip sync and animations are good
Music - ⭐️⭐☆ - music is thematic and voice acting is good
Bugs - ⭐️☆☆ - I already described how buggy this game can be to the point of breaking the game save files


Resident Evil 6 (Q1 2013) ⭐️⭐☆☆☆

Co-op
FPS
27 hours |
40 of 70 (57%)
⇱ Click to show summary⇲
The good
- game shows the story from 4 different perspectives

The bad
- terrible UI made for gamepad and not adjusted for K+M
- biggest enemy of the chase sequences is truly awful camera
- one of the campaigns is long boss fight
- really grindy to get abilities
- awful QTEs
- graphic didn't age well
- weapons are not interesting
- zombie game where we fight hordes of regular soldiers 90% of time
- AI is so bad I'd be afraid to play with it in single player mode
- shallow story
- immortal enemies that keep chasing you around the map so you can't stand for 2s to think what to do next

Conclusion:
This game is playable in co-op but it's also truly awful. Bad PC port, bad mechanic, bad UI, bad enemy encounters. There is literally nothing appealing in this game. I was told that this game nearly killed the whole franchise. And now I know why.
---
Story:
Terrorists kill the president and release the zombie virus over the US city! So obviously our characters need to go for the rescue! Developers shown the story from 4 different perspectives that works well in showing "what other characters did to help when they were off-screen in the campaign". But this is only game gimmick. Otherwise story is shallow, predictable and boring. With boring characters and dumb antagonists.
---
Gameplay:
It even pains me to describe it. First of all game is bad console port. Obviously menus you use with a gamepad should work well with a keyboard? Wrong. There is no normal inventory and items rotate like on a dial, there are way too many pressings of the button to do anything, and then when player tries to remove something from the inventory - need to use the mouse, as it's not possible to move selection left - right with the keyboard to confirm you want to get rid of some junk. Yay!

Next is awful camera that killed me more times than the enemies. Why not rotate camera 180 degrees during a chase sequence, just to make it more like a movie?? Or make camera stuck in some weird position (that makes walking around awful) as devs wanted to focus view on something I may be entirely not interested in? When player crawls through narrow spaces camera is perfectly positioned to see my ass. Yes, that's what I want to see, not what is ahead of me.

Even moving around in this game is bad. Characters run barely faster than you walk, cover system is awful (character will not just stick to the wall and allow to aim. They need to stand next to the wall with RMB pressed, press space to hide behind the wall, and then ((still pressing RMB)) lean out with WSAD keys and aim). There are cinematic (and totally useless) slides over the obstacles which means player slides above the table instead of opening the drawer.

Enemies don't just give exp, they drop chess-like figures that need to be picked up. It requires enormous amount of exp to unlock anything. And then there are only 3 abilities you can have active at a time. Enemies are also so dumb they are light-years behind enemies from Half Life 2. Game released 8 years earlier. I'd understand making zombies dumb but in this game we mostly fight trained soldiers and mercenaries. They are mutated with the virus but they are supposed to keep their intelligence.

There are QTEs for everything, for enemy attacks, for counter, for mid-cutscene moments, for controlling the vehicles. And they are awful, they sometimes give 1s prompt that lead to immediate death on miss. Mash button to climb a rope, to climb a platform, to duck on a moving train cart (anyone has flashbacks from the Hugo games?? I do). I'm surprised they didn't add QTEs to climb ladders.

Weapons are unlocked when we progress through the campaign but are not interesting or feel like an improvement. If we decide we don't like certain weapon and stop to pick ammo to not use inventory space (which is limited) - game will start to shower us with this specific ammo as we don't have any. There is melee system but it's just bad, clunky and slow.


---
Technicalities:
Graphic - ⭐️⭐☆ - It looks dated and don't have any interesting style. Animations are stiff and lip sync is bad.
Music - ⭐️☆☆ - I don't even remember this game having music which is not a good thing. Voice acting is also at best average
Bugs - ⭐️⭐⭐ - I didn't encourage any and it's best thing that can be told about this game


Super Hot: Mind Control Delete (Q3 2020) ⭐️⭐☆☆☆

FPS
Rogue-lite
7,5 hours |
12 of 14 (86%)
⇱ Click to show summary⇲
The good
- introduction of new weapons and powers

The bad
- really repetitive
- game feels needlessly long, as few levels need to be beaten in one session
- enemies that can't be killed
- game tries to be "deep"
- some enemies need to be hit in specific body part to be killed

Conclusion:
Feels a bit like tedious grind more than an entertainment. A bit like rogue-lite game. Levels are re-used infinitely and enemies re-spawn so there is no precise planning of the next step. Sad to say I gave up on the last 2 bundles of levels, as I could not be bothered to replay the same few levels over and over again. Also looks like you need to keep game in background for 2,5h to go through the ending. I'd ALT+F4 game after 5 min of waiting. In the v.1 version it was 8h of unskippable staring on the progress bar... Friggin hell
---
Story:
No real story here. Developers put a bit of backstory of some depressed guy who plays a game as an escape mechanisms, but it's shallow and uninteresting. And feels forced tbh.
---
Gameplay:
Mix of Super Hot principle with rogue-lite. Time flies only when we move (or do action like pick up weapon or reload weapon). Which in combination with hand-crafted levels made Super Hot to be weird mix of puzzle and action game.

Mind Control Delete throws it out of the window by introducing bundles of random levels. Changing the game into rogue-lite battle royale. Enemies spawn endlessly so it's not possible to clear the map. We need to constantly run around as enemy may spawn behind us with game over shot in the back. Instead of having being OHK by the enemies per level we are given 2 lives per bundle of levels. Which means that if we beat 6 levels and get hit twice on last one - sorry, you need to re-play the bundle again. Same if we'd decide to exit the game. It does make the game longer but doing it in a lazy way.

There are some upgrades that can be unlocked - one more life, charge on enemies etc. They stay with us through the bundle. In between the levels of the bundle we get random temporary abilities - like piercing projectiles, starting the level with a katana, ricocheting shots on headshots, ability to throw object with more force etc. Which means we can either be lucky and get abilities we like, or unlucky and have things we dislike.

People who like rogue-lite game will be happy. I was really disappointed in a way this game "evolved". I'm glad I get it for free as upgrade for owners of the original.
---
Technicalities:
Graphic - ⭐️⭐☆ - Nothing changed from the previous game. And models still have weird rag-doll effects.
Music - ⭐️⭐☆ - Music is really basic but environmental sounds work really well with what is happening on the screen, giving it certain pace. Nearly like in a music beat game.
Bugs - ⭐️⭐⭐ - I didn't encourage any.


Shadow Warrior 2 (Q4 2016) ⭐️⭐⭐☆☆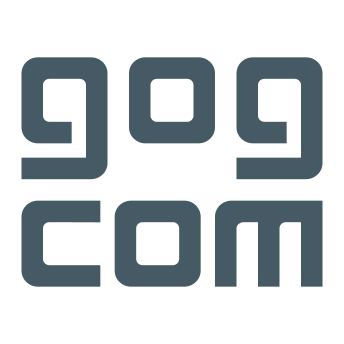 Hack & Slash
16,5 hours | 44 of 58 (76%)
⇱ Click to show summary⇲
The good
- clearly marked points of no return
- skill points are not drip-given and give feeling of progression
- good variety of enemies
- enjoyable hack and slash especially with basic upgrades already unlocked
- no enemy scaling

The bad
- main character dialogues feel cringe
- grindy if we want to unlock all weapons
- abundance of gems used to upgrade weapons makes it feel like a chore to move through piles of trash to find something better than we have already
- standard mini map is tiny and bigger version takes too much screen space to be used while playing
- NPCs animation are stiff and sometimes unnatural, lip sync with what is said is bad half of the time
- guns feel quite under powered in comparison to melee weapons

Conclusion:
Good slasher but without anything extraordinary or innovative.
---
Story:
Continuation from the previous game. Player needs to help restore body of a girl that was used in some demonic ritual. Nothing deep or really interesting. There are few simple and generic side quests, none of the characters are written well (just average) and nothing in the story surprises.
---
Gameplay:
We kill hordes of enemies with either melee or ranged weapons. Although ranged felt inferior. Some powers for crowd control (spikes that immobilize and chi blast that drop enemies on the ground). Enemies drop gems to upgrade weapons, med kits, chi crystals, ammo. Bosses can drop new weapons.

Leveling up weapons is tedious and grindy, as nothing simply highlights gems that are better than what we currently have. On the other hand leveling up the abilities is proper, there is no grind required to get skill points. They are given evenly just for playing the game. There are various upgrades from melee bonus, elemental bonus, better survivability or power upgrades.

At first I tried to "clean" the maps but I soon realized that levels are re-used over and over again, so there is no point in doing that. At the end of the game I was using vanish power to hide from the enemies and just rush between points of interest. Mini map has it's problems as it rotates with us and mini version feels too small. While big map is semi-transparent and takes nearly half of the screen, so hard to see enemies like that.

There is no inventory per se, as we have only couple of weapons to chose from (there may be more if we focus on looking for bosses and do side mission for weapon reward). But because we're showered with upgrade gems (and it's not possible to decide which rarity we want to auto pick-up) - upgrades menu is cluttered with junk. That can be either sold (but money can't be used to buy anything useful), or used for crafting (3 white upgrades gives 1 random blue, 3 blue to one gold etc.).

Game is fast paced and quite brainless. It uses checkpoint system, so not possible to save anytime. And sometimes we're thrown bit back in the story if we forgot that last checkpoint was at the start of the mission (we need to approach checkpoint statue to save the game). It means there is no going back to previous save if the one we use is somewhat broken.
---
Technicalities:
Graphic - ⭐️⭐☆ - Graphic is detailed but characters have problem with animations and lip sync
Music - ⭐️⭐☆ - Fits to the game but nothing extraordinary. Voice acting is also at best average
Bugs - ⭐️⭐⭐ - Didn't encourage any

Side note
Normally Wolfenstein II would be a 4 star game. But level of bugs and problems player can find in 3 year old game is not acceptable. I was able to get past them but from what I saw in the Steam discussions not everyone is.
I keep having problem with my completion percentages, as site shows I have 0% in unplayed. Looks like percentage is so low it's just rounder to 0. I keep adding this 1% as I do have some games to beat, but then I need to remove 1% from other stat, as otherwise it would sum to 100%.
Also since start of the year I started to think that in my reviews I mostly dissect games. I take them and grade them in RPG-oriented way. I can't just write 2 sentence review that "game was nice :D". My mind is bombarded that "inventory was awful", "minimap was hard to follow", "physic is off in this part of the game". Sometimes it feels like surgeon that would get fixated on some vein and not realize that patient is already half-dead from the blood loss. When I read other people reviews I do think they are nice. Still I would not be able to write like that. It's too far off from my analytical-observatory character. So sorry for anyone who'd want to see general description and I focus whole paragraph why inventory on "Witcher 3 is shit IMO" :P
Also anyone else finds it weird that putting game on any lists automatically opens up it's steam page? I already get reflex of having fingers of CTRL+W to automatically close it before it clutters my tabs in the background.
---
I used icons from this page for platforms: https://icons8.com/icons
January 2021 update
Overall backlog progress :
27% completed
59% beaten
1% unfinished
1% never played
12% won't play

Vikings - Wolves of Midgard (Q1 2017) ⭐️⭐☆☆☆

Co-op
Hack&Slash
28,5 hours |
17 of 39 (43%)
⇱ Click to show summary⇲
The good
- it works?

The bad
- enemies have bare bone AI
- environmental threats mechanic can be annoying at the beginning
- performance issues in co-op
- no sense of progression, as enemies just get more and more buffed
- archers have problem to shot both uphill and downhill
- enemies move slowly next to the player, but run unnatural fast when they want to close the distance
- gear in shops is not sorted by level or even type, just displayed randomly
- really grindy, playing game with beating each map only once ends with really under-leveled character
- auto-lock while using bow is so aggressive it often hits closest mob enemy instead of boss

Conclusion:
I would not recommend this one even as the last resort, unless you like grind. Game is playable, but unbalanced and extremely repetitive
---
Story:
Giant wants to start the Ragnarok, and our mission is to stop them! And avenge death of our comrades! As shallow as can be. Nothing of substance or interest. Devs use Norse mythology, but don't even try to make it interesting.
---
Gameplay:
Diablo-like game. In theory we're supposed to slash enemies, get exp, find better gear etc. In fact game is totally unbalanced and it takes 2 arrows to kill basic mob on the 1st mission, and it takes 5 - 6 shots to kill the same mob in the last mission, with high level gear. I already moved difficulty to easy from normal, and was still not able to play with sense of any progress...

We can use single or two hand weapons; hammers, bows, swords, axes etc. But experience points are focused on specific god and tied to type of weapon, so if character uses bow (Skadi tree) and invest into Loki tree - they will waste ability points. It is also not possible to respec the character.

Loot we find is barely better from the one we currently have. Merchants have their own problem, as goods they provide are not sorted in anyway. First time ever I saw items to not be sorted by either level (1st, 2nd, 3rd etc) or type (light, medium, heavy). Player is forced to move cursor over the icons to see the price and extrapolate how "good" item is. There are item miniatures, but they are so small it's hard to see tier of the item. Player inventory is also not sorted in any way (apart from dividing it into things like armor, helmet, weapon, ring etc.). There are no sorting options that would allow to change way items appear on the screen.

Game is too much zoomed in, and it's not possible to zoom it out. So character is often hit by attack that was started off-screen. It's especially bad in boss battles where areas are tiny. Enemies are copy-pasted and dumb, more annoying than interesting. Bosses are mostly just bigger version of the regular enemies.

It is possible to upgrade smith / armor maker / shop / rune maker. And kind of mandatory as higher level gear is locked behind those upgrades. Which is fine. But kind of pointless when player has ability to upgrade building to max level but unlocked upgrades are unusable, as items are 5 levels above player current level. I did take my time to clean all maps from all enemies and do all side objectives, and was still 5 levels below the limit. You can replay levels (which I did in few cases), but it feels too grindy to be 25 - 30% under-leveled when playing the game normally.

There is no complex crafting, all player can do is buy weapon from vendor and hope stats will be better than what we already have. Bought weapon has random rarity and stats. Simple but sometimes (especially at the beginning) annoying mechanic of environmental hazard where player needs to go back to fireplace / cave / ice / whatever to not die in the open.

I played as DPS / archer and their tree focus on critical damage obviously. And on slight (but still present) chance to kill enemy outright with an attack. Plus some slowing down enemies with ice. None of this work on mini bosses or bosses. On mobs, sometimes. What is the point of having whole tree focused on abilities, and then making bosses immune to all of this, leaving player with only basic attack? Even if devs think that 10% chance to OHK enemy is too much - they should drop it to 5%. Or 1%. Not make tougher enemies immune to effect...


---
Technicalities:
Graphic - ⭐️⭐☆ - it's fine. But game should be more zoomed out to be able to see more of the screen

Music - ⭐️☆☆ - it's the same track over and over again with bare-bone voice acting

Bugs - ⭐️☆☆ - game was barely playable in co-op, enemies can stagger lock played and kill it, level geometry problems



Disco Elysium (Q4 2019) ⭐️⭐⭐⭐⭐

RPG
Detective
38 hours |
9 of 25 (36%)
⇱ Click to show summary⇲
The good
- options to role-play the character are staggering
- one of not many games that allows player to fail in order to progress and improve
- idea of focusing the narration on constant dialogue of different personality traits in the character head
- game shows different society concepts - liberalism, democracy, socialism, nationalism etc. without painting one as "the good one"
- interesting story and not so obvious ending
- full voice acting as a free update

The bad
- note we can re-try failed ability check remains in the journal even when it's no longer available
- game can randomly crash with "Unity engine" problem
- game can't sometimes keep up with loading textures on the edges of the map when camera is zoomed out

Conclusion:
This game is really good. I'd only wish they would avoid some of the issues I mentioned in the negatives. Want to play as smart detective on the case to solve the murder? No problem! Want to play as brutal narcotic addict that can't add 2 to 2? All right, you will just need to find another way to solve the problem.
---
Story:
Player wakes up in the hostel room without memory of where or who they are. Turned out they drank so hard they lost memory, and don't even remember their name. Only thing they do remember is that they came to the city to solve the murder case. Player is quickly joined by detective Kim - bit of the sidekick that don't do much more than give advice from time to time and join talking to NPCs.

Obviously game would not be good if case would be as obvious as it seems. So there is quite a bit of running around, looking for clues and talking to the characters. There are couple medium-long side quests that are well written and don't feel like repetitive "go, kill, bring back the loot".

As much as it's story about the murder - it's also story about person who needs to recover their memories, and decide how their life will look like from now on.


---
Gameplay:
Isometric RPG with leveling up character, tons of dialogues and some dressing up. 4 main abilities categories are: intellect, psyche, physique and motorics. Each category has 6 abilities. Like logic, encyclopedia, conceptualization for the intellect. There are few ways in which abilities are used: 1) they allow to pass specific checks during conversations to learn more or force NPC to do something, 2) they influence what character can see in the environment 3) it influences the way character thinks. Low ability level will make you miss a lot of opportunities connected to this area, but high ability level will skew your entire way of thinking. For example someone with low reaction skill will not be able to avoid being hit by the NPC, but character with high reaction skill will think it's a good idea to try charge on armored enemy, like they are like in a Matrix movie. Low encyclopedia will make player look like idiot, but high encyclopedia will clutter player thoughts with unimportant details.

I played as a high intellect, medium motorics and low psyche and physique. So my mind was cluttered with random facts from encyclopedia, I was able to see "material" clues in the environment, and could show flaws of NPCs reasoning. But if I'd go with high physique and psyche (which I plan in the future) I would be macho type that can find how to break doors (instead of looking for way around) and see "spiritual" clues. There is no wrong approach in this game, although being hyperly focused on only few traits may not be a good idea. Sorry minmaxers.

On top of investing points to level up abilities directly we can also unlock thoughts in the thoughts cabinet. They need to be "discovered" firstly. Picking often "boring responses" when talking to NPCs will cause player to have internal dialogue with themselves, and it will unlock "really boring cop" thought. We can then decide if we want to internalize it (making it part of our character) or leave it be. Internalizing thoughts can take couple in-game hours, and most of the time gives penalty to abilities. After all when you obsess over question of "am I really a boring cop?" you will not be able to focus properly on your motorics. Which is really elegant way of building up the character. Although player doesn't know what perks will be given before thought is internalized. It may be getting few cents each time new object on the map is clicked (useful), or +2 to strength -1 to encyclopedia if player don't wear any shirt (not useful IMO). It it's also possible to wear clothes to get +/- ability points.

Why would anyone gamble with thoughts and swapping clothes when you can just invest in the ability? Abilities have learning cap, that depends on how many skill points were invested in particular category on the creation page. So if I invested 4 points into intellect I won't be able to have logic of more than 5. I did not invest much into psyche, so my abilities were locked at level 2 or 3. And to circumvent this player can internalize thought that will rise all psyche learning cap by 1. Or use ugly pants that will give me +2 to strength.

Talking to NPCs doesn't have one "proper way". Player can be logical and serious or behave like fat drunk disco star. Both approaches will be valid, and will not lock player progression or make it hard. That's where this game shines - in fact you can create your character, and play it the way you like. Not like it's "supposed to be played". Some characters will not like player of course, like I was not really liked by one merchant that was really into "spiritual realm", as I said it's pile of crap.

Some actions require specific tool - like wire cutters, pry bar or plastic bag. Those need to be equipped in the tool slot. With flashlight and bag player can find objects in dark areas and collect bottles to earn some pocket change. If there is need to open doors - different tool need to be equipped. It's not really an issue thought.

There is not much action apart from walking between locations and NPCs, and there is a lot to read. Just like in VNs or Shadowrun. Pages on pages of dialogues. So if reading is not your thing - you will not like this game. Some lines are voice acted but mostly to give more depth to the NPC. Most of the time it will be just few opening lines. Developers announced full voice acting as a free update. Although don't think I'd have patience to wait for character to tell their whole dialogue, when even now I was skipping some long dialogues.

Only bad thing I can say about this game is that it does not fail or hide checks that are no longer available. I tried to brute force bin lid, but as I was weak - I failed. So I went to look for key instead. I opened the bin but later realized that check is still listed in the journal as "you can retake it". It is confusing as I sometimes did not even remember I saw an option to do the check in the first place. And now it's nowhere to be found. There are characters that disappear from game, but their ability checks do not. So it is obvious design flaw for me.
---
Technicalities:
Graphic - ⭐️⭐☆ - graphic is stylized to be aquarelle painting which is nice to look at, but for me it was lacking details
Music - ⭐️⭐☆ - music is quite repetitive but voice acting is really good
Bugs - ⭐️⭐☆ - only one I found is random crashing to desktop, which does not count as game-breaking but surely as annoying one. Game even managed to crashed during credits

Side note
At first I wanted to go right back to the Disco Elysium to play it in different way. But I was quite happy with the ending I get, and I would not like to see it in "bad cop" version. Plus I don't want to spend next 30h replaying the game game straight away. So it will need to wait.. for later.
We have snow in UK. Like actual snow, not pitiful 3cm of snowfall that we had before. Which melted on the same day. Now it's 3rd day with a snow outside. And it's not a catastrophe, like some people were telling me before I came here. "Schools are closed when there is even a bit of snow", "public transport shuts down", "not possible to go to work" they said. Bullshit xD They surely have more problem inland in more rural areas, but London is perfectly fine.
Snow is surely less of an enemy to the trains than swans are, as when swan was on the track trains were cancelled for 2h. Normally you'd just kick swam in the butt and chase it off. But noooo. Royal Animal. So they can't simply chase it off. Which means disaster on the whole line :hehe: Shows what happens when religion or stupid tradition is more important than rational thinking.
Winter Sale 2020 update
I bought literally nothing this sale. Not on Steam, not in other shops:

1) I saw that none of the games on sale have bigger discounts than during past Summer Sale. Or last Winter Sale. So there is no feeling of "oh nice discount, I need to have it"
2) I went through Steam, Epic, GOG etc. and checked how long it would take me to beat the games I have, with the amount of gaming I was doing recently. And calculator said I have enough games for at least 9 months :ok_hand:
So I will just list one game I get as a gift this sale, and games that I have on all the platforms as "to beat in 2021" guide. Add gameplay time from HLTB
---
1.
Games I get as a gifts:
---
2.
Games I have on various platforms:
December update
Over all back log prog ress :
27% completed
58% beaten
1% unfinished
1% never played
13% won't play

Degrees of Separation (Q1 2019) ⭐️⭐⭐☆☆

Co-op
Puzzle
6,6 hours |
10 of 10 (100%)
⇱ Click to show summary⇲
The good
- easy puzzles to play in co-op
- good co-op implementation
- nice art style

The bad
- puzzles are sometimes designed in unintuitive way
- some slight collision problems on platforms
- narrator could be so cheesy I sometimes did not want to listen to next part of the story
- character animations can look stiff and wonky

Conclusion:
It's easy game to play in co-op. Nothing groundbreaking, but good enough to play with a kid or someone who's not hard-puzzle-lover.
---
Story:
Fire girl and ice boy are living in their respectable kingdoms, until they meet each other by accident. After that they start to travel to uncover fate of the previous king, and see if they can remove the barrier that divides them. There is really cringe love story in the background as well.

---
Gameplay:
Each map has bit different mechanic, but in general screen is separated in two parts - half is in the winter season, and other half is in the summer. There is clear line dividing both seasons, and most of the puzzles involve manipulation of the environment to reach scarves. Winter side will have frozen water that can be walked on, fire in lanterns die making platforms drop, objects can be rolled to make snowballs. Summer side will make it possible to walk under the water, light up lanterns that lift platforms. Some puzzles requires really careful character positioning, and it's not always easy due to rare problems with platform collision detection.

Some maps deviates from the basic concept - bridge can be created on the interface between winter and summer to reach higher places, characters can spawn prison-like-balls to use momentum and shot themselves further or higher. There is no tutorial here, so each new mechanic needs to be figured out on our own. Ropes needs to be pulled to move platforms that are away. Ability to change element from Winter to Summer and vice versa.

There are two possible endings, and one is gated behind collecting all the scarves around the maps. It doesn't change much, so it's more of the hoarding thing.
---
Technicalities:
Graphic - ⭐️⭐⭐ - Really nice hand-drawn style
Music - ⭐️⭐☆ - Environmental sounds are nice, music is forgettable and narrator is annoying
Bugs - ⭐️⭐☆ - Some small collision problems on platforms, but nothing groundbreaking

End of the year 2019 stats
Beaten 28 games:

1 Uplay game
1 Android game
9 Xbox Game Pass games
18 Steam games

Favorite game beaten in 2020: Ori and the Will of the Wisps
Worst game beaten in 2020: The Division
Longest game beaten: Pillars of Eternity - 59h
Shortest game beaten: What Remains of Edith Finch - 2h
In 2019 I've beaten 19 games - 9 less than in 2020

I bought PC in Jan 2020, which finally gave me ability to play games normally
working the afternoon shift leaves me with just a bit of time in the morning and in the late evening - which is not good for longer games
---
Methodology:
games bought before Steam Winter sale 2019 count as added in December 2019
games bought from start of Winter Sale 2019 to the end of January 2020 count as January 2020 additions
I do buy games during winter sale to beat them next year, so it makes most sense.
Green columns shows games beaten on Steam, blue on other platforms. They are stacked, so in March I've beaten 2 games on Steam, and 1 somewhere else.
---
I also made graph that shows my progress from the time I started to write down my percentages
Great purge is a time when I removed, in a span of 3 months, 59 games from my account (I was close to 500, so it was more than 10% of my library). It was also time when I really sorted my library and moved a lot from unfinished to won't play. I removed few at the end of 2020 as well, so 3 years later I'm still barely above 500 games owned :D
I barely bought any games this year, and when I did summary of what I have still to play I also did not buy anything during Winter Sale, as I decided I have more than enough games to play till at least Summer Sale. If not longer.
November 2020 update
Overall backlog progress :
26% completed
57% beaten
1% unfinished
1% never played
15% won't play

Dishonored 2 (Q4 2016) ⭐️⭐⭐⭐☆

Action
Stealth
29 hours |
38 of 50 (76%)
⇱ Click to show summary⇲
The good
- possible to beat game in both lethal and non lethal way
- climatic soundtrack and environmental sounds

The bad
- enemies and NPCs have problem with collision detection, so they may get stuck in walking animation
- enemy AI makes them detect you when you are really far, and other times they don't see when you're in front
- maps are small
- no minimap
- there is no sense of progression, as abilities are not really interesting
- story is shallow and predictable

Conclusion:
Is it good stealth game? Yes. Apart from the times when enemy AI is lacking. Does it feel the same as Dishonored 1 or DotO? Yes. Like a carbon copy with different level layout and shallow story that drives the main character. So it is a solid game, but I would not say it's a masterpiece. I did play on normal difficulty.
---
Story:
We can play as Emily (the empress) or her dad. Story is the same in both cases. And it is rather uninteresting. Emily's auntie came and took the throne. And main character needs to take it back. There are no big revelations or hard choices. If there is choice that can affect the ending - it's clearly marked on the objective screen - basically either kill this character or find another way to dispose of them. It can vary from throwing them into some room and closing door shut, to messing up their brain so that they start to blabber like 2 y/o kid.

---
Gameplay:
Stealth game with ability to teleport around. It is kind of trademark of the series but blink (or it's variations) does make the game easy. You can chose to play without powers, but that would make the whole thing needlessly long for me. I remember how much I liked Dishonored 1. And then I get blink and everything started to be soo easy. There is a bit of collision detection problem though, and when you try to teleport when aiming close to some angle - game will often try to cast blink under the character feet instead of where the crossbar points.

We are equipped with variety of gadgets that are both lethal (crossbow bolts, pistol, mines, grenades) and non-lethal (sleeping darts, electric mines). Shortcut slots are per-assigned can can't be changed. On top of that we have good old sword and magical abilities. So game gives a lot of choice how we want to play. Combat is not complicated but fluid and well done. It's based on blocking enemy attack to stagger them, and attacking to finish. But it does not require precision of Senua Sacrifice. It is way more crude and forgiving. Stealth is also good, but enemy AI can go bonkers sometimes. And will detect me if I just walk floor above, but miss me when I dropped next to the enemy due to badly placed teleport. Enemies will not investigate if someone is missing, and their patrolling routes always have a glaring hole. So it's easy to pick them up one by one. Or alert them and drop shock mine in the corridor to take down few fast.

Along the way we collect junk that either regenerates health or gives money. Money is used to buy equipment in shops or upgrade our gear (faster reload, bigger consumables stacks, quiet sprinting etc.). Weird thing is that junk we collect is identical as in D1 and DotO DLC. So re-use of assets level hard. We can also collect paintings that act as collectibles. Maps are small and they again hide it by not giving minimap. There is always more than one way to reach the target, especially in a stealth way. There is in-game map but it does not show where we currently are. This kind of combination always makes me having problem to navigate around.

There is ability to craft bone charms but I did not find use for it, especially after all bone charms slots are unlocked. Maybe on hard difficulty there is use for it, especially when it can stack effect of the same charm. But on normal with a base of "faster sneaking" "faster stranding" "invisibility on teleportation" rest was just a fodder to fill the space.

Abilities are divided into magical and normal. Emily and her dad have different set of magical abilities, so there is replayability here. Especially if someone plans to play once in stealth and once in killing way. I didn't try the dad, but Emily surely has game-breaking ability - Domino. Allows to link up to 4 enemies and eliminate them at the same time - say with a sleeping dart. It does look fancy, but it makes game so easy it feels pointless to progress through the map. Like playing FPS with immortality and expect a challenge. So even when I unlocked magical abilities - I used mostly only teleportation and turning into ghost to move through the rat tunnels.

Missions are played in a succession, and started from the ship that act as a hub area. We reach our destination in a small boat, and are picked up at the end of the mission. So it feels like closed areas where we are teleported, not like one big game with connected areas.


---
Technicalities:
Graphic - ⭐️⭐☆ - It is detailed but it's visible textures are blurry
Music - ⭐️⭐⭐ - Really nice. Background sound, combat, sneaking, voice acting on high level
Bugs - ⭐️⭐☆ - They are not game breaking, but they surely break immersion

Side note
I will go home for Christmas after all :D Well, we will have X-mas dinner early but it was the same last year. My manager told me it's fine to make test before coming to work, and if it's negative I don't need to quarantine. They also dropped lockdown in the UK today ( the day I fly out), so no idea if there will be even requirement for quarantine when I will be back. They were writing something about after-coming testing to shorten it. But as always with British gov - everything takes forever. And they can't even say what their plan will be in 2 weeks. Like with Brexit. We will see. But lack of clear communication is bad. Just like people in Poland learned 2 days before All Saint's Day that graveyards will be closed this year. 10/10.
I did buy Wolfenstein 2 this autumn sale, mostly as I will have now time off. Not around January. But I will count it towards any games I will buy during winter sale.
---
I used icons from this page, to show gaming platform in my post:
https://icons8.com/icons
October 2020 update
Overall backlog progress :
27% completed
57% beaten
1% unfinished
1% never played
14% won't play

Heat Signature (Q3 2017) ⭐️⭐⭐☆☆

Action
Rogue-lite
Won on SteamGifts
20,7 hours |
46 of 70 (66%)
⇱ Click to show summary⇲
The good
- good for short sessions
- random mission conditions which gives bigger challenge and more variety
- it's possible to turn off annoying perma death mechanic

The bad
- no plot or any story
- gets really repetitive after a while
- patches that changed balance and made some achievements unobtainable
- characters are designed to die fast, so it's not possible to make one strong character with good gear
- if we manage to make strong character - game "punishes" us for using it, by rewarding less liberation points at the end of the level

Conclusion:
Nice game for short sessions. But it gets really repetitive, especially after we understand the basics and how predictable enemies are.
---
Story:
There is no story. Game consists of short missions (they are shorter than 5 min most of the time) and main theme is "liberate the stations from our enemies".
---
Gameplay:
We pick up missions, fly to the enemy ship, board, do objective, leave ship, go for another quest. Ship interiors are randomly generated so each is a bit different, but game always follows the same logic. So they feel repetitive after a while. Missions are either to steal something, kill or kidnap someone, or hijack the ship. So not much variety here, and all are played the same way in the end - go from start to room x, backtrack to avoid enemies.

There are random conditions on top of the missions - like don't kill anyone, don't raise alarms, mission needs to be completed in under 2 min etc. But frankly I can chose if I want to play the game in a stealth way or a no-kill way. So it didn't change much from my perspective. Some parts of the ships are locked, and we are required to use terminals or picking the key from the guards to open them.

Weapons include melee weapons, pistols, shotguns. Both in normal and silenced versions. When we aim the weapon we enter slow-motion mode that allows a bit of planning. But as enemies most of the time travel in packs of 2 or 3 it's possible to kill or incapacitate them before they realize we are nearby or raise alarms.

Normal enemies can see us forward. There are no enemy vision cones displayed, so we need to decide on our own how far enemy can see us. There are more advanced enemies with ability to detect heat (they have red bubble around which shows detection area), shields (need crashbeam or inverter to take care of it), with explosives on them (explode when killed), armor (need armor-piercing weapon) and life link (doing something to one enemy alerts linked enemy, even when they are far away). It may sound complicated, but equip 2x high capacity crash beam with 2x armor-piercing long blade, and all enemies die in 2s.

There are gadgets that are used to play in a stealth way - stealth shield, various teleports, key cloner. While I was using key cloner, I found it easier to incapacitate enemies in a room than trying to go around them with other gadgets. Waiting for a good moment to use shield or teleported can take a while. And using fast forward to speed up waiting can make us "overshoot", and need to wait another "patrolling queue" for guards to stand in the right spots.

For completing the mission we receive liberation points - the more, the higher level mission we take. When we fill liberation bar we can liberate one the enemy stations, and it either gives us tiny boost to how much credits we have with a new character, or unlock gear in the shop. Some stations don't unlock anything, and should be left alone. Galaxy map acts like a skill tree - each enemy fraction is specialized in some technologies, so pursuing one fraction will give us access to advanced key cloners, and other fraction will give us silenced weapons or better teleports. We can also get better gear as a loot found on the ships. And I found it to be more efficient than trying to pursue specific unlocks on the galaxy map. When we unlock enough stations from certain fraction we get ability to hijack their main base.

When we liberate enough stations with new character (which most of the time is 2 - 3 stations) they get "famous", and because of this they gain less liberation points at the end of the mission. First time it's ~90% of the points, but it quickly goes to ~70%, ~50%, ~20% territory. So each character "lifespan" is literally ~8 / 10 missions sometimes. Later taking even high tier missions yields pitiful amount of the liberation points. So game is based on high turnover of characters, which is something that initially put me off.

When we are caught by the guards we are tossed out through the airlock, and need to remotely control our pod for rescue. Problem is that each character starts with x seconds they can spend in the vacuum before they die. And there is no way to reset this timer. So we can rescue ourselves only few times before character dies. It is possible to turn off perma death in the options, and send characters to retirement when they stop to yield normal amount of liberation points though. Like I did.


---
Technicalities:
Graphic - ⭐️⭐☆ - very basic but clean and not giving any problems
Music - ⭐️⭐☆ - really is repetitive, there is no voice acting, weapons sound are well made
Bugs - ⭐️⭐⭐- I saw a bug where enemy walks on someone's body without raising the alarm. But that's all

Strange Brigade (Q3 2018) ⭐️⭐⭐⭐☆

Action
Co-op
9,2 hours |
25 of 60 (42%)
⇱ Click to show summary⇲
The good
- well implemented co-op
- good for short sessions
- no microtranzactions or other cosmetic bullshit

The bad
- narrator that can be annoying, just like humor in Borderlands will not be liked by everyone
- traps are nice in theory, but not really needed in the gameplay. So this game is not similar to Orcs Must Die
- we may sometimes get overrun by the enemies
- enemies are not really varied

Conclusion:
It is well made co-op / multiplayer game. Although it's rather simple, without deep plot or big challenge. Still worth checking if you want simple co-op, and have nothing else on the list.
---
Story:
Evil Egyptian queen Seteki wants to take over the world! And our heroes need to stop her! She gathers souls in the soul cages, and our team travels between levels destroying those. And in the end defeating Seteki herself. So nothing deep or meaningful. Just a simple backstory to killing hordes of enemies.
---
Gameplay:
FPS with some veryyyy easy puzzles and co-op mechanism. There are 4 characters to chose from, they don't differ much how they play though. Loot is not shared, but there is enough to not make people compete for it. There are less enemies than in Left 4 Dead 2 or Vermindtide 2.

Puzzles are very easy, and include looking for symbols around the level to find sequence that opens the door, "flip pipes to create path for the water", and "shot the wall to flip the tiles and fill the board".

We can chose to use assault rifle, shotgun, sniper rifle or handgun to kill enemies, with one type of grenade as an extra accessory. Weapons don't feel all that different though. Sometimes it's easy to run out of the bullets if we miss a lot. Grenades are regenerating on the timer. Gold we find is used to buy better weapons; skill points to unlock medallions that give active ability (I played as scientist / mage guy, and his default ability was most useful I think). Some weapons can be modified with stones found in the chests - freeze enemies, health stealth, armor piercing, bigger head-shot damage etc. It's not possible to remove used stone, so they are one-time items. Inventory interface is clean and easy to navigate.

There are traps on the levels - rotating blades, fire traps, spikes, exploding barrels etc. They feel more like addition though, not something necessary to the kill enemies. So this game is not relying heavily on traps like Orcs Must Die is. We can also hunt for cats and green vases scattered on the levels - this is taken from the Sniper Elite series, where players can hunt for bottles. It is easy to spot the cats, as they "announce" where they are with loud meow. Vases are not announced in any way, and often hidden in weird places in the distance. There are also more traditional collectibles - journals or artifacts.

We can carry one healing potion with us. When we die and have it - we can revive ourselves. Otherwise we need to wait for another player to run to the coffin (resurrection point), knock on the door and release us. There is no gore or fountains of blood in this game, dead player simply drops on the ground and camera jumps to the coffin where character hits the lid from the inside, trying to get out.

There are around 10 missions in the game, they are corridor based with bigger areas for combat. There are short cinematic between the missions where lady over the radio tells us what is our next objective. Gear can be swapped or upgraded after the mission or in the main menu. Some levels are more open-looking when action takes place in caves or outside. And others are really closed inside the buildings. Game has no minimap, but it's not needed in such corridor game.

Game throws hordes of enemies on us, but even when each mission introduces new enemy type - they still feel like a copy-pasta. Some special enemies include mummies that send underground spikes at us, agile enemies that can spit fire or disappear, bulky enemies with long range spears or charging bulls. But majority are undead or skeletons that die from one head-shot.


---
Technicalities:
Graphic - ⭐️⭐☆ - nice and detailed
Music - ⭐️⭐☆ - ambient, voice acting is decent but was surely not focus of the game, weapon and combat sounds are well made
Bugs - ⭐️⭐⭐ - I didn't encourage any
Side note
And UK is in another lockdown. Till 2nd Dec, at least for now. With ban on travel I will not be able to see my family. Yay?
I will sit for 2 weeks in my room, playing games most probably :thinking: I may be able to beat my backlog finally.
Anyone else strangled away from family or friends for Christmas? I will need to listen to All I want for Christmas a lot to cheer myself up :eyes:
---
I used icons from this page, to show gaming platform in my post:
https://icons8.com/icons
September 2020 update
Overall backlog progress :
27% completed
57% beaten
1% unfinished
1% never played
14% won't play

Bloodstained: Ritual of the Night (Q2 2019) ⭐️⭐⭐⭐☆

Metroidvania
18 hours | No achievements
⇱ Click to show summary⇲
The good
- good level design
- enemies do not feel repetitive

The bad
- no checkpoints or manual save, you restart game from the place you last saved
- dismantling items requires alchemist ingredient, so needs a lot of grind
- bosses (especially the last two) don't have predictable movie set and focus more on luck than skill
- character can blend with the background, making it hard to see where we are during the boss fights
- villains are too predictable
- difficulty is not even, and there is moment with huge spike, where we move from killing everything in 1 hit, to being killed by even buffed-weakest-enemy in one hit

Conclusion:
It is good a metroidvania, but bosses fights made me want to drop the game few times. They aren't as polished as bosses in Hollow Knight, and more annoying to beat than skill-challenging.
---
Story:
We are the shardbinder - human that is able to fight with demons, as they have special shard(s) in their body that are able to bind to demon power and use it. We are sent to the demon castle, tasked with banishing it from the world. Along the way we learn the origin of the shardbinders, do some easy fetch quests. Setting is interesting, but plot is uninspiring and shallow.
---
Gameplay:
Metroidvania quite similar to the Hollow Knight. We jump around, kill enemies, use new powers to access previously locked parts of the map. Controls are responsive and the platforming part is good.

There are few weapons to chose from (swords, great swords, katanas, shoes (that are used to kick enemies...), whips). But I found all weapons apart from the swords to be too slow to be used effectively. There are fire arms, but I also never used those. Weapons can be found around the map or crafted. We can also customize our armor and shards that gives us passive bonuses - armor is found or crafted, while shards are randomly given to us when we kill certain enemy type.

Mana is used to activate shards - shooting arrows, summoning dragon that attacks enemies or paintings that act as (rather bad) shield, use elemental powers etc. Shards are upgraded by either finding another shard of the same type (they stack up), or upgrading the shard itself. Both requires a lot of grind, as chance to drop shard from enemy or ingredients is low.

Crafting system is quite robust, but requires enormous amount of grind if we'd want to unlock everything. Cooking recipes gives passive bonuses such as higher mana regeneration, higher damage or higher luck. Crafting best weapons and armors also requires a lot of crafting materials, and they are dropped with 5% or 10% chance from specific enemies. Enemies respawn when we make transition between the screens, but it still takes a lot of time to drop something we need.

Inventory is neatly organized, but it could remember sorting options we prefer.

There are some pointless fetch quests that are supposed to extend the gameplay - kill x monsters, bring grandma specific food to eat, bring specific piece of clothing. But it's not worth the effort that would need to be put into grind and then crafting.

Enemies are different enough to not be boring, and require bit different strategy when dealt with. At the end of the game everything dies in 1 - 2 hits, so at this point we just rush between different bosses. Although there is this nasty difficulty spike around end of the game, that makes it just annoying to progress as weak enemies gets enormous buff. Granted - enemies do not scale with our level, so different parts of the map have different difficulty. And only 1 - 2 small parts of the map have overpowered enemies.

There are no choices or moral dilemmas. Game does have normal and true ending which is neat, but in the end just resolves to "did you visit whole map? if yes - true ending".
---
Technicalities:
Graphic - ⭐️⭐☆ - Fitting to the atmosphere, but our character can blend with some backgrounds
Music - ⭐️⭐☆ - I don't remember anything about the music, so it's neither good or bad. Voice acting is on good level though. Apart from fetch quests NPCs that literally say one line over and over gain
Bugs - ⭐️⭐⭐ - I didn't encourage any


The Division (Q1 2016) ⭐️⭐⭐☆☆

Looter shooter
24 hours | 26 of 50 (52%)
⇱ Click to show summary⇲
The good
- game net code works well
- very nice graphic, visual effects and weapon sounds
- good environmental physic - a lot of objects can be moved, glass shatters etc.

The bad
- objects clip through the walls
- animation problems (when enemies were killed close to me, dying animation was rendered in like 30 FPS)
- quest can not register enemies were killed, and next scripts are not executed
- "They killed Alex!" - literally every enemy in the start part of the game is named Alex. Later "Alex" is swapped with another name, but still each zone has only enemies with one name
- loot drops are uninteresting
- cosmetics are uninteresting and not really noticeable
- problem with going into windowed mode on each game startup
- enemies are repetitive and uninteresting
- enemies are dumb

Conclusion:
It is fine game if you don't have anything else to play in co-op. Must be quite boring in SP. I did not touch PvP, so can't comment on that. But even in co-op there are only few missions with some essence, and everything else is copy-pasted fetch quests. Graphic and technical level are really good, but it's like blown egg on the Easter - pretty outside, empty inside.
---
Story:
Oh no, someone made a virus that killed half of the Manhattan, and we're sent to save the day! Kill evil people who terrorize citizens and find a cure for the virus! I mean.. yeah. Plot is shallow, uninteresting and predictable. Setting is also not interesting, as we're part of The Division - super secret military organization that is everywhere, and any citizen can be part of it. No one can know about Division existence though. When alarm rings we take a gun and run to save the day! If you want to play this game for plot don't be surprised to get disappointed.
---
Gameplay:
Looter shooter. So you run around, kill enemies, get marginally better gear and run to another encounter to get slightly better gear yet again. Weirdly there is no obvious progression here, as not single time I felt like I get weapon that is way better than my previous one. Feels like we get weapons just to keep up with higher level enemies, not to give player feeling they received something interesting.

Which brings us to the cosmetic microtranzactions. They are so utterly pointless, as game is stylized to be realistic. So everyone wears dark trousers, dark bullet-proof vest and a hat. If you equip jacket it makes your T-shirt not visible. Not to mention jacket is also barely visible, as 90% of upper body is hidden under the bullet vest. Manhattan is really well made, but fact it's realistic made game really dark (no electricity, shadows of the skyscrapers), which in turn makes it hard to even see your cosmetics. Why would you buy cosmetics that are hard to spot even for you? I did see many players in the hub areas, and not single time I thought "oh this looks nice, I'd want to have it!".

There are tons of useless junk to collect - phones, cam videos, laptops etc. that are supposed to give more depth to the world, but in the end it's just description of how the first days of apocalypse looked like. And we have 2020 now, so we're all well aware how apocalypse looks like. So it just rings hollow.

There is crafting system and shops, but both are useless when playing only PvE. Crafting requires running around to collect parts in specific areas (like electronic in electronic shop, pieces of fabric in clothing shop etc), and crafted weapons feels the same as the ones we find. Shops are terribly overpriced, and by the end of the game I would be able to buy only 2 weapons for my level. After hoarding cash for whole game, and selling all junk I was finding on the enemies. No idea if they are of use in PvP.

We can upgrade our base, but I did it only for the completion feeling. There is literally nothing that is gained by doing so - we can get chest that will drop a piece of fabric every 1 real-life hour or more fancy crafting station. Upgrading the base is requirement to unlock abilities upgrades but again - they are useless. Especially passive bonuses feels pointless. Like "you have chance to get some ammo when you kill enemy with a head-shot" - when you're swimming in ammo. Maybe useful in PvP. Dunno.

There is simple abilities system - healing, tech or security trees, and extra abilities (or abilities modifiers) are unlocked by upgrading said base. You want to have homing grenade? Get enough resources to upgrade base water purification system! I was just sticking to healing pack and scanner, as one was healing me and other makes enemies visible behind the cover. Majority of abilities feel like useless fodder, just to make the abilities screen have more icons. Why would you use mobile cover, when there is something to hide behind every 5m? Why would you use turret that dies after enemy hits it few times? Passive abilities are equally bad. All in all it does not feel you can customize your character in any meaningful way.

Map is divided into sub-areas with different level enemies. So we're forced to beat the map in certain order, as facing enemies with higher than our level will kill us in few shots. And we will not find weapons of higher level in previous or current area. It is always the same or 1 level above us.

Whole gameplay is: hide behind the cover (or you will die in 5s), pick some enemies, change cover, kill some more enemies. There is no planning or strategy, as enemies are copy-pasted with different clothes color, and are embarrassingly stupid. They will walk into grenade your threw, or stand behind the cover and allow you to head-shot them few times. The only difference are the cleaners - enemies with big gas bottle and flame throwers - you can shot the bottle to make them go boom. I think it was most enjoyable part of the game. Aim for the cleaners bottle to make them die in style. We sometimes encourage buffed enemies versions - their HP bar is either yellow or purple - they they are just bullet sponge versions of normal enemies.


---
Technicalities:
Graphic - ⭐️⭐⭐ - Graphic is really good, just like whole technical layer of the game
Music - ⭐️⭐☆ - Music is "realistic" just like rest of the game. So nor much to say here, as most of the time it's just environmental sounds. Voice acting is decent. But not amazing. Also they get Alex!
Bugs - ⭐️⭐☆ - Maybe not abundance, but fare bit of them. Nothing game breaking though.

Side note
The Division summary may be bit random, but I did not want to spend more than the minimum required time to write it. I did not even read it 2nd time, it's not worth the effort :P Also looks like Uplay don't have any place where they show in neat way number of achievements, just page where they show which ones are unlocked. So no screenshot this time.
I was bit disappointed in the Bloodstained, hoped it will be more like Hollow Knight. I did beat two Castlevania games before, but they felt more platform focused, not bosses focused.
I saw tear down of PS5… and this console is huge. I think I will really wait for them to release some slim version, as this console is the size of my 24' monitor…
---
I used icons from this page, to show gaming platform in my post:
https://icons8.com/icons
August 2020 update
Overall backlog progress :
27% completed
57% beaten
1% unfinished
1% never played
14% won't play

Children of Morta (Q3 2019) ⭐️⭐⭐⭐☆

Rogue-lite
Dungeon crawler
? hours |
37 of 45 (82%)
⇱ Click to show summary⇲
The good
- good backstory
- nice side quests that do not feel like fetch tasks, and make replaying levels interesting
- each family member has distinct playstyle
- idea of playing as a family, and unlocking abilities that help other family members
- enemies are not repetitive
- game is not grindy
- good for short sessions
- no microtransactions

The bad
- last boss is not well designed
- multiplayer only on local network or Remote Play
- one optional quest is bugged, and people may repeat the same map dozens of times without getting needed quest item

Conclusion:
It's really nice rogue-lite game, where we play as a family whose duty is to fight with the corruption. Game is generous in amount of gold we receive after the run. Each run takes ~30 min, so it's good when we don't have much time. It also has co-op mode, but it's coach only (or through Steam Remote Play). I played it on XboX Game Pass, so could not try how it works.
---
Story:
We play as the children of Morta - guardian family who's task is to defend world from the corruption that spreads from the mountain every x generations. At first we can play only as a dad and oldest daughter (melee / bow characters). Soon other members of the family join us, after they are shortly introduced to the story. When back home (hub area) family members interact with each other, which allows us to learn a bit of their backstory and motives. It does make game more personal, than usual "restart the game after each death with character of your choosing".

We need to free 3 spirits of Morta, which will allow us to go to the mountain and destroy the source of the corruption. Along the way we learn what started the corruption. There are no choices to be made in this game, but there are small optional quests that can be completed. And they unlock NPCs who can stay in our house as a guests, giving us some bonuses

---
Gameplay:
Upgrades bought in the hub area are permanent, so we start each run a bit stronger. It's not possible to change weapons, only do slights changes how they work with runes found on the maps. Experience points are earned per character, and unlock both new abilities for character and passive perks for the whole family.

There is easy to read mini map and bigger overview map of the dungeon. Each stage has 2 - 3 maps after which we fight sub-boss or main boss. Beating main boss unlocks next area. It is possible to repeat previous levels as many times as we like, if anyone is interested in some grind or achievements.

Enemies are of good variety - melee, ranged, sorcerers, special. Each family member plays a bit different which in combination with enemies makes each combination a bit different. Archer is good on long distance and can move around while shooting, but it drains energy. If energy drops to zero we can shot but not move around. Fire mage can't move when shooting, but there is ability to place decoys and main attack can push enemies away. Hammer user attack on short distance but also on big angle + it staggers enemies and adds them armor. So they can munch through waves of mobs easily.

Side missions are optional, and game does not punish players for ignoring those. They do add more depth to the story, so are well worth doing.

We keep all gold on death, which can be used to upgrade perks (attack power, defense, health, crit hits etc.) in the hub area. Gems are found as enemy drop or on corpses around the map, and used to open chests or buy items from vendors.


---
Technicalities:
Graphic - ⭐️⭐⭐ - detailed and fitting to the game atmosphere

Music - ⭐️⭐☆ - music is ambient and not really memorable

Bugs - ⭐️⭐⭐ - I didn't encourage anything big. Just this one quest that is more of achievement hunter problem



Darksiders III (Q4 2018) ⭐️⭐⭐⭐☆

Hack'n'slash
Action
Gamepad
17 hours |
41 of 64 (64%)
⇱ Click to show summary⇲
The good
- good level design
- bosses fights are well done
- game is not grindy
- not microtransactions

The bad
- texture of one cargo container is not loading properly
- some platforming sections are clunky with controller
- game has no map at all. Which makes it confusing to navigate at the start
- countering mechanic feels bit off, and we are getting hit when it looks like we dodged attack at the right moment

Conclusion:
It's good hack&slash with bit of metroidvania. Not worth playing for the story, but good as easy slay-enemies position.
---
Story:
Fury, the third rider of the apocalypse, is sent to catch seven deadly sins that escaped their prison. Along the way she's able to understand her own shortcomings, and able to overcome her temper to do some greater good.

Story is set after Darksiders 1 where War is sent to recover Armageddon seals, and Darksiders 2 where Death is sent to fix War's mistakes. And acts as set-up for Darksiders 4, where we will play as the last rider - Strife. Story is not amazing, but fits into previous two game lore, and fills some gaps of what and why things are happening. Why Heaven is on war with Hell over the earth, and how forces that are supposed to keep balance between the three acts.

Just like in previous two games are accompanied by the Watcher - spirit that see if we don't break any "laws", and we meet Vulgrim that acts as a seller and fast travel network. They don't have much to say in this game, and Watcher is rather uninteresting.


---
Gameplay:
Similar to previous Darksiders games or DmC Devil May Cry. We slash through enemies with various weapons, get power ups to unlock new paths and progress the plot. Fury main weapon is whip which works well on close / medium distance + boomerang-thing for long distance. Later we unlock fire daggers, ice sword, power hammer and lighting lance. Each weapon can be used to solve simple environmental puzzles required to progress the game, and to unlock new paths - lightning power allows us to glide upwards in air currents, ice to walk on the water and do a wall jump, power hammer to hit switches and stick to crystal surfaces, and fire allows to burn spider webs blocking the path. All this makes it bit pointless to look around the map early on, as we are often blocked by obstacle we can't pass.

There is no map at all, so we are forced to fumble around levels, looking for right path to take. Enemies drop souls that are used to buy consumables or armors at Vulgrim. It is also possible to find soul crystals around the map. While we do keep crystals when we die, "free" souls stays where we were slayed. And require us to go back to the area and collect them. But we don't lose anything, so game does not punish players for dying

Element-specific weapons aren't more powerful than basic attack, so they are rarely used. Game relies heavily on dodging, but at the same time basic version is not forgiving. And we often get hit when we think dodge was timed well. It is alleviated with passive perk that rise dodge window by 25%, but it's annoying at the beginning. It is not required to use combos to get better results, and wrath and havoc attacks are not powerful. Especially havoc form attacks feels pitiful - we are transformed into big demon, that deals tiny amount of attack. Only perk is that we are invincible for few seconds.

Souls can be traded for skill points as well, and put into health, attack or arcane category. Attack bumps basic attack power, while arcane bumps havoc form and counter attack damage. There are no skill trees or other complex statistics. Shards can be put into a weapon (both basic and elemental), and give active bonus for weapon in use + passive bonus. And this is important, as buff to dodge window is obtained by putting specific shard into *any* weapon we own. So in general it's good idea to put all available shards into weapon, even those we never use. As only then they will give passive bonuses. Shards are upgraded by the Maker in the Forge, with use of angelic / demonic artifacts. After beating the game I had enough artifacts to fully upgrade 3 shards, out of 6 that can be equipped. Any more would require to grind for gold to buy them from Vulgrim.

Encounters are fluid, and there is good variety of enemies. Only problem is with already mentioned dodge window. Bosses are well-designed and not really frustrating. They all follow attack pattern that can be learnt, and don't act like last boss in the Bloodstained - too fast and too random.


---
Technicalities:
Graphic - ⭐️⭐☆ - graphic is good. It is not striking or flawless, but it fits into the game style

Music - ⭐️⭐☆ - music is fitting, and sound effect are well made. Voice acting is also on good level. At lest in English version, polish (that I turned on by mistake) was more than bad

Bugs - ⭐️⭐☆ - nothing game breaking, just some badly loading textures or some clipping through textures



Halo: Master Chief Collection (Q4 2019) ⭐️⭐⭐☆☆

FPS
19,5 hours |
88 of 378 (23%)
⇱ Click to show summary⇲
19,5h 88/378
The good
- it's possible to switch between old and remastered graphic in 1st and 2nd game
- multiplayer works without problem
- 3rd game gives opportunity to see conflict from both Earth and aliens perspective
- variety of weapons, and most of them feels interesting. They also vary how they work between games
- good variety of enemies
- remastered games get a lot graphical details and looks really good
The bad
- when player is killed in co-operative game camera turns into kill-cam mode, but it's not possible to move it around
- so many games, and the same copy-pasted enemies in all of them
- it's not possible to sprint...
- in first two games one fraction feels like zombie-brainless-fodder enemies
- plot is basic and average
- AI that accompany us is uninteresting
- driving mechanic and physics is on the Borderlands level. Which is not a compliment
- some missions are broken, and need to be played in one session. If we try to beat a mission, close the game and return to it later - game will crash
- setting feels like copy-pasted from Ringworld books
- some games have problem with sound mixing, and some sounds are silenced. It is very noticeable when switching between old and new graphic version, as it also changes version of the soundtrack
Conclusion:
Games available when I played: Reach, CE,2:Anniversary, 3. For achievements I added up those available in games I played in. In total whole collection has 700.

Seeing how many people wait for next Halo game I expected more. And get mediocre plot with uninteresting characters, killing the same enemies over and over again and no interesting game mechanics. So meh. It could be amazing when games were released, but now it's just mediocre.
---
Story:
Aliens wants to activate Halo - huge ring that will kill all life in the galaxy. And we need to stop them! Hurr hurr. Nothing interesting. It gets better in 3rd game, when we learn a bit of history from the alien race perspective. But otherwise - boring and predicable. Right after we stop one Halo from destroying life in the galaxy - it turns out that there is yet another one that needs to be destroyed.
---
Gameplay:
Pure FPS. There are no RPG or strategy elements here - no inventory, stats, planning etc. Game focus on running through corridor levels, and killing everything in front of us. We can occasionally use ground or flying vehicles to move faster in open areas. There are no decisions to make, and there is always only one path in front of us.
There are no special abilities, we can't even sprint in those games. In first and 3rd it's possible to grab devices that will give us temporary shield, turret, decoy etc., but I was often forgetting I even have those. There are grenades, but they are either overpowered or under-powered, depending on the game.
There are three fractions - humans, aliens and zombie-aliens. We play as human, that is heavily inspired by Warhammer 40K - bulky and with super strength, use standard human weapons shooting bullets. Aliens use plasma weapons, have cloaking devices and sometimes heavy melee attacks. Zombie-aliens take whatever is on the battlefield and use it to shot us. It is visible how weapons change through the series, like plasma pistol that shots pink needles goes from simply following target a bit, to needles that act as small homing missiles. Changes are not huge though. But enough to make each game weapons feel a bit different. It is possible to dual-wield smaller firearms, but not all games allow to reload both main and secondary weapon.
Cortana is AI that gives us tips or tell where to go. Though her design in uninteresting, and often feels more like bother than actual help on the way. Especially when she talk too much. We are occasionally accompanied by other soldiers, but they are dumb and die easily. Enemy AI is fine, but nothing amazing. I liked best most basic alien infantry units, that start to run around in panic when we shot them. Though they were sometimes "forgetting" we are there, and were just standing without doing anything.
Driving mechanic is truly awful, with either feeling that cars drive on the ice, or just lose connection to the ground without a reason. Flying mounts are not better, but they are used way less. So it's not as much noticeable.
---
Technicalities:
Graphic - ⭐️⭐☆ - it is obvious first games are old, as graphic is ugly. But remastered versions look good. But when texture maps are more detailed - actual collisions maps are left unchanged. So it's possible for enemies clip through the wall, as they don't detect texture that is more bulky than original.
Music - ⭐️⭐☆ - weapon sounds are good, but overally music is average. And there are some problems with mixing in older titles.
Bugs - ⭐️⭐☆ - the serious one is not being able to progress with story, if game is closed and then resumed between specific missions. Some smaller are with fact game doesn't record correctly which levels we beaten along with gameplay time, so we may beat whole campaign and see "9 out of 11 completed".
And I need to leave this one here :D
Side note
Did I tell XboX app is bad? I think I did. They did move out of the beta, rise subscription fee. And it still takes few seconds to even load the app, same to load game page. But at least games now start immediately, there is no need to click double on the play button. It still does not follow achievements and other game statistics properly. Even in MS own game - Halo.
What I learned is that Microsoft decided that Xbox app and Xbox game bar are necessary parts of the Windows10. Which means it's not possible to just remove them if you no longer need those. Charming. I did remove them with use of console and long commands, but really? Previously those two could be at least removed through Windows store, but now option is either greyed out or straight missing. 10/10.
But my subscription run over, so I'm back to playing on Steam. I started Heat Signature. Overally XBox offer was a good one, but their launcher app is bad. Even Origin or Uplay works better in my experience. They can start game properly, and don't take so long to load anything.
---
I used icons from this page, to show gaming platform in my post:
https://icons8.com/icons
July 2020 update
Overall backlog progress :
27% completed
57% beaten
1% unfinished
1% never played
14% won't play

Dead Cells (Q3 2018) ⭐️⭐⭐⭐☆

Rogue-lite
? hours (17 runs) |
26 of 53 (49%)
⇱ Click to show summary⇲
The good
- fluid combat
- good for short sessions
- good variety of enemies and playstyles

The bad
- too much grind to unlock bonuses
- can get boring after few hours

Conclusion:
Good, not really punishing rogue-lite game. But can get shortly really repetitive, if you dislike to repeat the same small levels over and over again. They are procedurarly generated, but share enough similarity between runs to not feel unique.
---
Story:
We start as a lump of cells that reanimate corpse. And only thing we can do is kill enemies, so we keep traversing maps and do it. There are some optional rooms where we learn background about the king and fate of the prisoners, but it's not much.
---
Gameplay:
There are ranged, meele and mixed weapons + turrets, traps, grenades. Along the way we can find scrolls that can upgrade our stats - health + rage / ranged / survival damage. Each weapon has one or two main traits - say bow with rage / ranged. It means that picking up rage scroll will upgrade both our HP and bow damage. But if we pick survival scroll - we will level up only HP, no change to the weapon damage. That's why it's often first good weapon we find that influence which scrolls we pick up, to get high DPS.

Weapons have tiers, and the higher the tier - the bigger base damage that is used to calculate DPS with number of scrolls we have.

We also collect coins (to buy weapons) and cells (that are used to level up permanent power ups, unlock weapons etc.). If we don't buy upgrade that keeps part of the coins after the death - all coins, scrolls and cells are lost if we die before we can spend them. Shop where we can spend coins is localized either on the maps or in hub area between maps. Cells can be spend only in the hub area between levels.

Health drops are rare and we need to rely on the limited number of potions we can carry to keep us alive. Health does not auto-regenerate, but there are abilities or weapons that restore 1 or 2% of health on the enemy kill. It is possible to replenish potion flask at the hub location.

General game design is: map => hub location where we can spend cells and fill health => map => hub => boss maybe => map.

Enemies hit hard, and early on it's possible to die in 2 - 3 hits if we're not cautious.


---
Technicalities:
Graphic - ⭐️⭐☆ - it's good, but it's pixel art. So 2 stars :blobevil:
Music - ⭐️⭐☆ - fitting, but not really memorable
Bugs - ⭐️⭐⭐ - didn't find any


The Outer Worlds (Q4 2019) ⭐️⭐⭐⭐☆

cRPG
FPS
30 hours |
19 of 48 (40%)
⇱ Click to show summary⇲
The good
- our skills influence dialogues outcome
- good satire of society where corporations have unlimited power
- easy to manage inventory system
- good voice acting
- really nice artstyle, similar to this from No Man's Sky

The bad
- maps are tiny and limited to few locations
- broken game economy
- companion quests are rather shallow
- lazy approach to stealth
- there are not accessible worlds on the galaxy map. It is preparation for future DLC, but it's still weird and makes it look like game will be longer

Conclusion:
It's like low budget Fallout: New Vegas. Or how Fallout 4 should look like. cRPG focused on skills and dialogues. Not running around, shooting your way out.
---
Story:
Earth sent ships to colonize distant stars. But something goes wrong, and one of the ships, with 10k hibernated colonists on board, arrives in the system years after first one. Star government don't know what to do with them, so they leave them in the frozen state.

Crazy scientist comes on board and unfreezes one colonist - the player. And gives them mission to obtain more chemicals, which will allow to unfreeze remaining colonists.

Along the way player learns how the colony operates, need to decide on fate of some settlements, help companions and NPC in their quests. And decide if they want to support colony government, or rebels and scientist that unfroze them.

Plot is one big satire on how future ruled by the corporations may look like: - "Do not use this terminal without clearance. Doing so will result in reprimend. If you don't report you used this terminal illegaly you will be fined with reprimend"
- "We interrupt your daily dose of advertisement to broadcast important message"
- losing one's job is worse than being a criminal, and people are basically owned by the corporations

- people who aren't performing well enough do not get medicine, and they don't perform well enough as they are sick
Etc. But at the same time this humor is not heavy, deep or dark. Just satirical.
---
Gameplay:
cRPG similar to Fallout 3 or New Vegas. We can fight with ranged or meele weapons, althought meele is really crude and not really useful. Same as stealth. It is possible to hide in the grass and do some critical damage that way, but not enough to make game playable.

Strong part of this game is character creation, and fact that skill level influences dialogues or allows to move around the world easier. With high enough persuation we can talk over the guard, or it makes enemies confused or scared on hit. Hacking allows to obtain otherwise hidden information in PC, and it may unlock different solution to a side quest. High science skill will allow us to talk like true nerd, and do some repairs on our own, wihtout need to have specific companion in squad.

Sadly game economy is broken, and we are showered with med-kits, money, ammo, lockpicks etc. I ended with over 100 med-kits, lock picks and around 2k of each ammo type. Killing enemy may require us to shot 3 bullets from sniper rifle, and on the body we find 10 sniper ammo and 20 energy type. Like if game designers either thought people don't know how to aim. Or did not scale how much you can salvage from the bodies and containers with higher difficulty level.

We also get overpowered fast, to the point all enemy enconquers end after 5s. I did rise level to hard, but id helped only a bit.

Companions die fast and don't have much tactical value. I used them mostly for skill bonuses they provide and as target for enemies, so I can kill them without getting hit.

Stealth part is designed really lazily - instead of making maps where we'd need to avoid guards - we are equipped with hologram device that mask us for x time on the enemy territory. When "batteries" die guards will approach us and ask what are we doing here. But with high enough persuation or intimidation we can tell "nah, we're fine" and battery will refill. Works up to 3 times. If we fail on the check we need to shoot our way through rest of the map.

Levels are tiny, and it's possible to run to the opposite part of the map in few minutes.

There is VATS-like system where we can slow down time, and aim for head / limbs / torso to blind target, incapacitate or do critical hit. Without upgrades it deplets after 1 shot, so is not really useful. Fully upgraded allows to shot 4 - 5 times.

We earn fraction points that show how likable we are by different corporations and rebel groups. And it influences a bit last mission of the game. Most of the quests and side quest can be solved in two different ways (say stealing poster, paying for poster or helping person so they gives us the poster).
---
Technicalities:
Graphic - ⭐️⭐⭐ - detailed and candy-like. But fitting to the game
Music - ⭐️⭐☆ - music is nice, but forgetful. Voice acting is well done
Bugs - ⭐️⭐⭐ - didn't find any


Wolfenstein: Youngblood (Q3 2019) ⭐️⭐⭐☆☆

Action
Co-op
14,5 hours |
27 of 60 (45%)
⇱ Click to show summary⇲
The good
- good co-op implementation
- can be played in aggressive or sneaky way

The bad
- enemies are dumb
- last boss is just pain in the ass bulletsponge
- maps are tiny and require players to backtrack a lot
- microtranzactions that unlock experience boosters and skins

Conclusion:
It's average Wolfenstein game and it feels like it was made in a hurry. Still, a good option if someone wants to play in co-op brainless shooter.
---
Story:
Kill nazists and save Blazkowicz! (your dad). That's literally everything. There are some short fetch quests, but otheriwse story is straightforward. Sisters go to Germany to look for their father. Needed information is in Laboratory X, and they need to get keys from three generals to get there. Which is really convenient backstory to kill horses of nazists.
---
Gameplay:
Quite similar to other Wolfenstein games. Can be played in both stealth and shooting way. Killing enemies awards experience that is used to upgrade character. And killing enemies with certain weapon rises it's mastery (and adds bonus to it's damage). Unlockable abilities include double weapon wielding, better stealth, highlighting collectibles on the map, more health / armor etc.

There is easy to read and navigate journal and map, no inventory. Maps are really small game re-uses them a lot to extend the gameplay.

It is not always-online game, but is still focused on the online part. And developers added in-game currency that is used to buy health / experience boosters + unlock unique skins in the weapons. Most of the skins are unlocked with currenty found on the levels, but some require real-cash spending. Or a lot of grind. So it is there only to make people want to have skins owned by other players, and spend cash on them.

Stealth is perfectly viable approach, and when upgraded it allows to OHK even big enemies from behind. Boses still need to be killed with weapons though.

---
Technicalities:
Graphic - ⭐️⭐☆ - fine. Some texture overlapping here and there, but nothing serious
Music - ⭐️⭐☆ - nice, fast paced OST that fits the game and good voice acting
Bugs - ⭐️⭐⭐ - I don't remember any


Warhammer: Vermintide 2 (Q1 2018) ⭐️⭐⭐⭐☆

Action
Multiplayer
18,9 hours |
12 of 26 (46%)
⇱ Click to show summary⇲
The good
- good variety of classes and abilities
- well suited for short sessions, esp with a good team
- inventory and crafting are well designed and easy to use

The bad
- too grindy
- bot AI is average, and they can get stuck in other part of the map or drop book to pick up healing potion
- no minimap

Conclusion:
It is good online multiplayer game to play with friends. Gameplay is optimized for cooperation, not competition. There is element of randomness, but it takes ages to level up gear. So it's not for people that dislike grind. Bit like L4D2 with rat-people instead of zombies.
---
Story:
I beat this game, and barely remember the plot apart from "chaos wants to beat us up, we need to defeat it!". So story is not strong part of this game, sorry Warhammer lovers :P
---
Gameplay:
Game for up to 4 players. Each picks class that has primary attack, ability to block, and one special ability (that is on a timer). I played as an archer elf, so my special ability was to shot few arrows that lock on targets. Other characters can knock out or sneak behind the enemies. It is possible to gather health items, potions and bomb scattered on the map to use them later. Combat is not complex and boils down to spamming LMB for attack.

Missions are not complex, and pretty much always require us to kill someone, something, or start some machine. It is possible to find books and grimuars that block one consumable slot, but gives better rewards at the end of the mission. Some elite enemies can drop dices that are also used to rise level of the mission reward.

Game spawn hordes of enemies with varied frequency, that floods players. They are typical meat fodder, and on easy + medium difficulty die in one hit. Only problem is their number. And most of the time it's just annoying to chop through them, not challenging or interesting. Special enemies also don't require any planning, unless they are chapter boss. Those are more intelligent, and have bigger variety of attack patterns.

If we survive the mission we receive one chest containing 3 items. Mission can be quite lengthy, so being able to get only 3 items for player makes it really grindy, if someone would want to hunt for specific gear or just to have items of certain rarity. But game at least remmebers level of the gear we get across all our characters, so if we start to play as new class we will not get 1 lvl gear, but on average the same gear we'd get with our 15 lvl hero.

Each class has few weapon types they can use, like my elf has short and log bow, heavy sword, two swords, two daggers, spear. It means though that you can keep getting weapon you don't like, which lefts you underpowered. As our power is not based on our level, but power level of equipped weaponse and amulets.

There are character passive abilities, but they don't have big impact on the gameplay. Like auto heal up to x% or small defense bonus for other players in proximity.


---
Technicalities:
Graphic - ⭐️⭐☆ - detailed and fitting. But not jaw-dropping
Music - ⭐️⭐☆ - fitting, but not memorable. All character voices are irish / scotish stylized which may be either upside or downside for people
Bugs - ⭐️⭐⭐ - didn't find any

Side note
Another month with pretty much only XboX game pass games beaten. And their launcher is as bad as it was month ago :hehe: Why even list stats of Dead Cells on the profile, when everything is " - ".
There were 3 - 4 days of heatwave here, and we're back at 20C and cloudy. Yay UK.
I am left with 1 month of GamePass. So I will skip Yakuza games for now. They are really long, and I don't want to rush those.
---
I used icons from this page, to show gaming platform in my post:
https://icons8.com/icons