Hoardz of gamez Mskotor's profile
I try to get rid of my hoard of unplayed games. It's not much, but still it's some kind of backlog, right?
I give priority to my wins from SG, though it still can take me few months to beat long ones (like Fallout 4 or Skyrim: Legendary).
List of games played by month & grading system
⭐️⭐⭐⭐⭐ - game I really enjoyed. For either really good story or humor. It can has flaws, but they are minimal in comparison to fun I had with it
⭐️⭐⭐⭐☆ - game I enjoyed, but has it's visible flaws that can make gameplay annoying. Or games with solid gameplay and good story, but without **this something** that would make me really enjoy it
⭐️⭐⭐☆☆ - starting point. Neither good or bad. Average story with average gameplay
⭐️⭐☆☆☆ - when game has average story, so I could beat it to see plot but it didn't make me want learn more about characters or universe. Plus gameplay is so bad it make whole experience terribly annoying and irritating
⭐️☆☆☆☆ - only one type of games will get lowest note. Games that are unplayable or barely playable due to devs laziness. And their story is not interesting enough to push me into spending hours on the internet, finding a way to make it work. If game would be playable, but I wouldn't enjoy plot or it'd have bad game mechanics it'd get 2 stars
| | |
| --- | --- |
| October | Princess Isabella: The Rise of an Heir, Fairy Tale Mysteries: The Puppet Thief, The Beginner's Guide, Ether One, Her Story, Ori and the Blind Forest: Definitive Edition, Fallout 4 |
| November | Regency Solitaire, Chroma Squad, Broken Age, The Incredible Adventures of Van Helsing: Final Cut |
| December | Mad Max, Undertale, Paladins, Sakura Beach 2, Qbeh-1: The Atlas Cube |
| | |
| --- | --- |
| January | Crime Secrets: Crimson Lily, Enigmatis 3: The Shadow of Karkhala, The Secret Order 4: Beyond Time, Anna's Quest, Plantera, Oxenfree, Far Cry 3, HuniePop, TRISTOY |
| February | ABZU, Contrast, The Turing Test, Victor Vran, ENSLAVED: Odyssey to the West |
| March + April | DARK, Mushroom 11, Evoland 2, Event[0], The Journey Down: Chapter Two, Castle of Illusion, Tales of Zestiria |
| May | Aragami, Gods Will Be Watching, Unravel, Orwell, Beholder, Pony Island |
| June | The Emerald Maiden: Symphony of Dreams, Tibetan Quest: Beyond the World's End, Melissa K. and the Heart of Gold, The Room Two, The Swapper, Jotun, SteamWorld Heist, Castlevania: Lords of Shadow 2 |
| July | Adam Wolfe, Toby: The Secret Mine, Hollow Knight, Sniper Elite 3, RAGE, Alone With You, The Legend of Heroes: Trails in the Sky |
| August | Tales from the Borderlands, Hatoful Boyfriend: Holiday Star, Sherlock Holmes: The Devil's Daughter, Risen 3 - Titan Lords |
| September | Witcher 3 GOTY |
| October | INSIDE, TitanFall 2, Mirror's Edge: Catalyst, The Technomancer, Saints Row: Gat out of Hell, Shadowrun: Hong Kong |
| November | Mass Effect: Andromeda |
| December | Life is Strange: Before the Storm, Milkmaid of the Milky Way, Secret World Legends, Deadpool, Seasons after Fall |
| | |
| --- | --- |
| January | Valley, Dark Messiah of Might & Magic, Sword Coast Legends |
| February | Tacoma, Quantum Break, Dex, OwlBoy, The Whispered World Special Edition |
| March | The Walking Dead: Season Two, Edna & Harvey: Harvey's New Eyes, Edna & Harvey: The Breakout |
| April | EARTHLOCK, Styx: Master of Shadows, Rise of the Triad |
| May | Alpha Protocol, Lara Croft GO, Deus Ex: Mankind Divided |
| June | Finding Paradise, AER Memories of Old, Dreamfall Chapters, Stories: The Path of Destinies, RUINER, Lara Croft and the Temple of Osiris |
| July | The Sexy Brutale, Renegade Ops, Dying Light, Final Fantasy XIII |
| August | Firewatch, Dungeon Siege III, Vampire: The Masquerade - Bloodlines, A New Beginning - Final Cut |
| September | Rise of the Tomb Raider: 20 Year Celebration, Warhammer 40,000: Space Marine, DOOM |
| October | Assassin's Creed IV: Black Flag, Figment |
| November | Ghost of a Tale, Pillars of the Earth, Fe, Path of Exile, Rakuen |
| December | RIME, Wuppo, Orwell - Ignorance is strength |
| | |
| --- | --- |
| January | Hellblade: Senua's Sacrifice, GRIS, Outland, Zombie Army Trilogy |
| February | Valiant Hearts: The Great War |
| March | A Way Out |
| April | Angels with Scaly Wings |
| May | Ticket to Ride, Witcher Adventure Game |
| June | Nothing |
| July | Heroes of Hammerwatch |
| August | The Room Three, Kao the Kangaroo: Round 2, Psychonauts, Red Faction: Path to War DLC |
| September | A Hat in Time, Magicka, HoH: Pyramid of Prophecy |
| October | The Escapits, Reprisal Universe, Godus |
| November | Nightsky, Castle Crashers |
| December | Little Nightmares, Wolfeinstein: The Old Blood |
| | |
| --- | --- |
| January | Borderlands 2 |
| February | What Remains of Edith Finch, Pillars of Eternity, Q.U.B.E. 2 |
| March | Prey, The Council, Cat Quest |
| April | Resident Evil 5, Dishonored: Death of the Outsider, Bayonetta |
| May | Age of Wonders III, The Evil Within |
| June | Lord of the Rings: War in the North, Ori and the Will of the Wisps, A Plague Tale: Innocence, Evil Genius |
| July | Dead Cells, The Outer Worlds, Wolfenstein: Youngblood, Warhammer: Vermintide 2 |
| August | Children of Morta, Darksiders III, Halo: Master Chief Collection |
| September | Bloodstained: Ritual of the Night, The Division |
| October | Heat Signature, Strange Brigade |
| November | Dishonored 2 |
| December | Degrees of Separation |
| | |
| --- | --- |
| January | Vikings - Wolves of Midgard, Disco Elysium |
| February | Wolfenstein II: The New Colossus, Resident Evil 6, Super Hot: Mind Control Delete, Shadow Warrior 2 |
| March | Trine 4: The Nightmare Prince, Night in the Woods, GTA V |
| April | Remnant: From the Ashes |
| May | Borderlands: The Pre-Sequel, Metal Gear Solid V: The Phantom Pain |
| June | Star Wars: Jedi Fallen Order, Guacamelee 2 |
| July | Spiritfarer |
| August | Control, FrostPunk, The Journey Down: Chapter 3, The Surge, Hypnospace Outlaw |
| September | Tell Me Why, Rocketbirds: Hardboiled Chicken [Co-op], Void Bastards |
| October | Rage 2, Unravel Two |
| November | The Elder Scrolls Online, Jurassic World Evolution |
| December | Call Of Juarez: Gunslinger, Elex, We Were Here, Far: Lone Sails, Warhammer: Chaosbane |
| | |
| --- | --- |
| January | Trine 4: Melody Of Mystery, Steamworld Dig 2, We Were Here Too, Death's Door |
| February | Heavy Rain |
| March | Vampyr, Mutant Year Zero: Road To Eden |
| April | Generation Zero, Shadow Of The Tomb Raider: Definitive Edition |
| May | Sniper Elite 4 |
| June | Tyranny, Total War: Warhammer |
| July | XCOM 2, Nine Parchments |
| August | Star Wars Jedi Knight: Jedi Academy, Beyond: Two Souls |
| September | Rogue Heroes: Ruins of Tasos |
| October | Serious Sam's Bogus Detour |
| November | Second Extinction, DAEMON X MACHINA |
| December | Spirit of the North, Orcs Must Die! 3, Planescape: Torment: Enhanced Edition |
| | |
| --- | --- |
| January | STAR WARS: Squadrons, Underhero, Warhammer 40,000: Mechanicus, Cat Quest II |
| February | |
| March | |
| April | |
| May | |
| June | |
| July | |
| August | |
| September | |
| October | |
| November | |
| December | |
---
February 2023 Update
Next update (works only on profile page)
Overall backlog progress :
Side note


Disappointing month. I tried Costume Quest 2 and Death Stranding as they were free on Epic. And I'm really happy how DS turned out. I thought I may not like this game, but now I see I would feel like I wasted money if I'd go after hype and buy it. That's why demos were nice. And why devs don't give demos anymore. Make hype, persuade people into buying pre-orders, allow reviews to be released only on or after game release (best if they can show only dev-supplied footage to cover bugs and crashes). And know that average person will spend in game only few hours, so why bother about them. Fans will go and praise game anyway.
I did beat Mad Experiments and Anthem but those were at least "playable till end". I would not want to pay more than few eur for Anthem though.
I'm playing Encased and damn, this feels like trash bin lurker simulator. At least I found it's possible to enable cheats, so with 2x game speed it's easier to forgive time wasted on long animations and slow walking.
---
I used icons from this page, to show gaming platform in my post:
https://icons8.com/icons
End of the year 2022 stats
Beaten 22 games:
Favorite game beaten: Tyranny
Worst game beaten: Second Extinction
Longest game beaten: Generation Zero - 48h (may go back to it, as they keep adding more content)
Shortest game beaten: We Were Here Too - 3,8h
I've beaten 6 games less than in 2021
---
No graphs this year, as my progress was changing by 0,1% here and there, and it would generate a flat line graph. I found Steam replay stats to be interesting. Did not know Steam track all games progress month by month. Shows nicely that I was focusing on one game at a time. The only downside is it shows playtime as % of total time, instead of a flat number.
https://store.steampowered.com/replay/76561198087006978/2022
Unlocked 357 achievements (Steam average 21)
Played 16 games (Steam average 5)
0% percentage of games played, released during 2022 (Steam avg 17%)
94% percentage of games played, released in the last 1-7 years (Steam avg 64%)
6% percentage of games played, released >8 years ago (Steam avg 19%)
Looks like the majority of people on Steam play the same old games, judging by low number of unlocked achievements and low number of played games. Must be a lot of people who just use Steam for DOTA or CS:GO, far less than "true gamerz" who play for hours in different genres. People who play games for 100% are also a minority. Even when image we get from SG / BLAEO may be quite different.
Winter Sale 2022 update
1. Games I get as gifts.
2. Steam additions
2. Epic / Origin additions
---
Last year I added way more games in December.
I said I will not buy Death Stranding, but it was free. So I can try it. I started Anthem and I like gun play. But it does look repetitive. It was like 2 pounds, so won't really complain. I've beaten Underhero today and it will be in January update.
I saw only one game from my wishlist that had bigger discount than during this whole year. Disappointed. It does feel like sales are less and less relevant, and it's easier to just buy game during regular promotions. Waiting for Summer or Winter sale will not provide any benefits.
December 2023 Update
Next update (works only on profile page)
Overall backlog progress :
Side note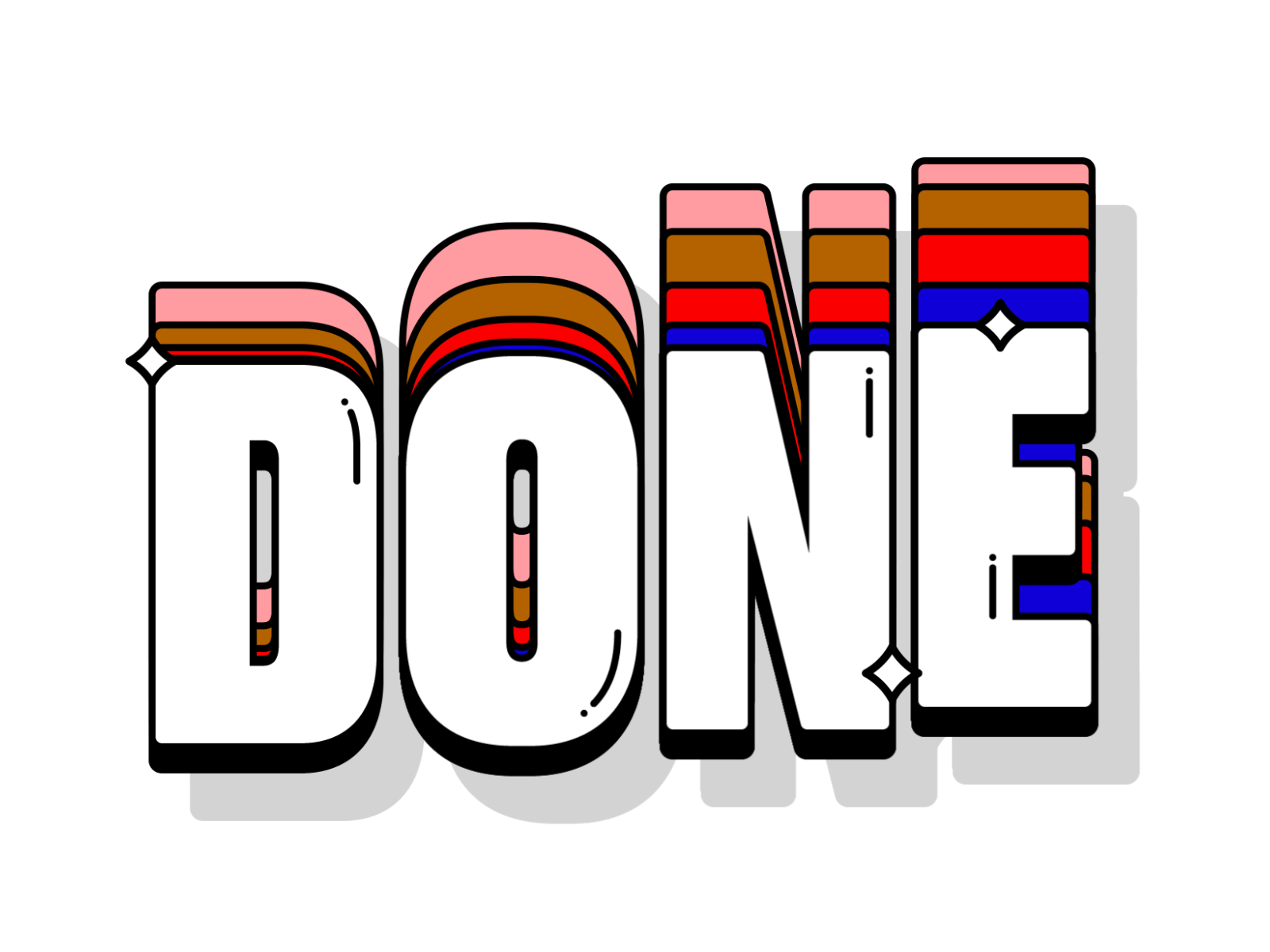 With this post I oficially beaten my Steam backlog. There is 0.5% in not started and unfinished on the bar graph, but only because otherwise it was not generated properly.
I was finally able to beat Planescape Torment after going back home for Christmas. Took wayyy longer than anticipated, I thought I have 2 or 3 hours left. And it was close to 12h.
I spent around 6h going through my wishlist and observed games, and removed stuff that was added "as looks nice". I will try to do more research before I add games, to not stumble on another Spirit of the North or Vampyr. Not unplayable games, but games where I see credits and think I could spend this time so much better than playing this.
So many games that still keep high base price, or don't have 66% / 75% discount. Wonder how recent price spike will influence discounts. Was near buying Doom Eternal, and then saw DLCs cost more than base game, and there is no GOTY 1,5 year after last DLC release. Want to play full game and don't want to pay for short DLCs more than for the base game. I may end up getting former PS exclusives before I play this one :hehe:
November 2022 Update
Next update (works only on profile page)
Overall backlog progress :
26.2% completed
61.2% beaten
12.3% won't play
0.3% unfinished
0% never played

Second Extinction (Q4 2020) ⭐️⭐☆☆☆

FPS
Co-op
5h |
0 of 29 (0%)
⇱ Click to show summary⇲
The good
- Bugless?

The bad
- Really repetitive and all there is are fetch quests
- Map is claustrophobic
- Dinosaurs are predictable and dumb
- Weapon upgrade system is weird

Conclusion:
It's a nice game, for 2 or 3 hours. It already gets repetitive after this point. Get dropped from the ship, listen what needs to be retrieved or killed, and go to kill the dinosaurs. Mob dinosaurs have simple AI that will cheat and do magic jumps to get to the player and are of no real thread. There are bigger dinosaurs, but they just have more HP, keep charging at us and need to be hit in a weak point. There are general weapons and as always the game has a sniper rifle that is unusable. This is not a stealth game. Dinosaurs pop on the screen when we get close enough, so can't snipe them from afar. Bleh. Each character has 2 abilities that were barely used by me. Plus, devs keep delaying updates and release date. Just skip it, go and play a game that has some actual content and map that can't be run across in a few minutes.

DAEMON X MACHINA (Q1 2020) ⭐️⭐⭐☆☆

Action
Mechs
3h |
0 of 61 (0%)
⇱ Click to show summary⇲
The good
- A lot of customization options
- Nice combat

The bad
- Dialogues and cutscenes are stiff and not interesting
- Story looks bad
- Looks quite grindy

Conclusion:
If you like big mech fights, then this game will be nice. But otherwise it's just average. Beat all enemy robots in a small arena map, loot enemies to get some RNG loot, upgrade your mech (if you're lucky and actually find something useful), listen to some absurd anime dialogues, repeat. I can see how I could sink a lot of time to it due to "oh I must upgrade all the stuff!" mentality, but I also know I can spend my time better somewhere else.
Side note
Going home later this month, so will finally beat Planescape: Torment. I will walk into 2023 without backlog.
If people are not aware, Valve will give away Steam Deck 512GB to people who watch this year game awards. Suck for the people in the Europe though, as stream will start at 2am.
October 2022 Update
Next update (works only on profile page)
Overall backlog progress :
26.2% completed
61.2% beaten
12.3% won't play
0.3% unfinished
0% never played

Serious Sam's Bogus Detour (Q2 2017) ⭐️⭐⭐⭐☆
Co-op
Action
Twin-stick shooter
8.2h |
12 of 37 (32%)
⇱ Click to show summary⇲
The good
- Nice Serious Sam vibe of older games, same music and sound effects
- Enjoyable enemies mowing without being too punishing
- Simple skill tree system
The bad
- No minimap
- It always feel like we're swimming in ammo
Conclusion:
Simple but enjoyable carnage game. Like other Serious Sam games it doesn't have really a story, but it doesn't have to have. It did feel like a nice come back to a game I played as a teen, with the bonus of playing it in co-op.
---
Story:
Aliens invaded earth and we must stop them. The end.
---
Gameplay:
| | | | |
| --- | --- | --- | --- |
| 💸 Microtransactions | None | 🏆 Achievements | Some are obtained through progression, and some are grindy or require beating the game on harder difficulty. |
| 📊 Performance | No issues | 💾 Save system | One automatic checkpoint per map. They are often enough to no feel punished for dying. |
| | |
| --- | --- |
| 🦚 Game customization options | It's pixel graphic came, so not many. Basic sound and graphic options. |
| 🌍 Map | No map! I really dislike when games do that. Getting stars to upgrade skills require going through a hidden passage, and it's hard to try to think of the way though without a minimap. |
| 🎮 Controls | Standard "move with one stick and aim with the other" approach. Weapons are selected via weapon radial menu. We can dash and interact with some objects. So nothing much. Controls are at least fluid and responsive. |
| 📇 Inventory | No real inventory. Weapons occupy their respectable slots, and we can't change any equipment apart from that. |
| 🏹 Weapons | The same as in main line SS games. Pistols, laser guns, ball cannon, minigun, shotgun. So everyone can find their favorite gun. They have good balance of damage vs shooting speed and are all useful. |
| 🕵️‍♀️ Abilities | No real abilities. We can level up HP / armor / speed / weapon damage. And some extra things like picking more health or dropping flash grenade when we roll. But abilities are not the main focus of the gameplay, they mostly just give passive bonuses. |
| 🤖 Companion and enemy AI | Enemies are dumb, just like in original games. They will either charge or try to shot us with a lot of bullets. Only bosses and humanoid sentries (with guns that hit really hard) are of a challenge and require some strategy. |
| 🥊 Combat | Nice and brainless. Pick a weapon and mow through the enemies. I mean, if you played any of Serious Sam games you know the gameplay. Only that here it's seen from the top. It does not make it easier though, as maps are designed to always have corners from which kamikaze or skeleton can jump on us. |
---
Technicalities:
Graphic - ⭐️⭐⭐ - It does feel like a Hammerwatch, but it means that graphic is nice and detailed
Music - ⭐️⭐⭐ - Fitting. Good that developers get permission to use original sounds, otherwise SS game would feel weird
Bugs - ⭐️⭐⭐ - No problems that I found
Side note
With this one, I only have 2 unfinished games on Steam. One will be beaten over the Christmas when I have my Planescape: Torment save file. Other is Unravel 2 that I will play this month I think.
I started Second Extinction, DAEMON X MACHINA and Warhammer 40K: Mechanicus on EPIC. Second Extinction is meh, I wonder why they will release it after 2 years with so little content. Few simple fetch missions and really small map… DAEMON looks better, but also too grindy for me to stick for longer. Mechanicus is nice, I will beat it this month or next one, depending on my time.
September 2022 Update
Next update (works only on profile page)
Overall backlog progress :
26% completed
61% beaten
1% unfinished
12% won't play

Rogue Heroes: Ruins of Tasos (Q1 2021) ⭐️⭐⭐☆☆
Rogue-lite
17,6 |
30 of 39 (77%)
⇱ Click to show summary⇲
The good
- Combat is simple and easy to learn
- Even when pixel style graphic is nice
- Works well as co-op
The bad
- No minimap
- Classes are useless
- Enemies and dungeons are copy-pasted a lot
- Generic story
- Unintuitive menus and navigation
Conclusion:
Is it playable? Yes. Is it good? No. The closest comparison to another game is Hammerwatch, and Hammerwatch is so much better. Rogue Heroes have combat that is simple, but also get repetitive fast. Classes that are useless and there is no difference between them. Uninteresting enemies and dungeons that are not randomly generated. There are some basic environmental puzzles, but they are not "saving point" for the gameplay.
---
Story:
Nothing interesting. We must defeat 4 guardians that wait in dungeons, to reach the final boss and save the world. There are some not really interesting fetch quests on top of that.
---
Gameplay:
| | | | |
| --- | --- | --- | --- |
| 💸 Microtranzactions | None | 🏆 Achievements | Most are earned through progression, but some require brainless grind for enemies or money. |
| 📊 Performance | No issues | 💾 Save system | Automatic check point. Death in the dungeon sends us back to the city. |
| | |
| --- | --- |
| 🦚 Game customization options | Basic graphic and sound options. |
| 🌍 Map | There is no mini map in the overworld which makes navigation annoying. There is no shortcut for the map in the menu. The menu is brought up with space, and we need to navigate to the map. Map also doesn't remember last position and starts maximally zoomed out, which is annoying. All in all, not the best experience. |
| 🎮 Controls | WSAD for walking, shift for dash and mouse for aiming the weapon. They are responsive but item selection could be done on a selection wheel instead of mouse scroll / numerical assignment. Menu navigation is bad. It's not intuitive, e.g. pressing ESC generally does not close the menu. It pops up leave-game-screen which pauses the game for everyone. At the same time, sometimes we need to use ESC to exit some specific menu, there is no stability here. Playing with K+M gives controller button prompts. Some menu options are weirdly hidden, and I learned items can be dropped for someone else by accident. It's not possible to re-bind controls which is annoying. |
| 📇 Inventory | Inventory itself is not bad, as icons are clear and it's well organized. Inventory navigation is a different matter. Trying to use the mouse to select items makes the character attack in the background, as clicks are not contained in the menu. Same for trying to navigate menu with WSAD - it makes our character walk around. First time I see devs did not prevent character to respond to key input while in the inventory / game menu. It's like I would bring up a menu in Witcher to change weapon, and Geralt would keep walking around and swing sword as I click around the menu. It is also not explained well how to use the inventory, how to assign items to quick slots, how to change spells etc. |
| 🏹 Weapons | The only useful weapon is the sword. There is no weapon progression, we use the same sword model for the whole game. We can only upgrade it's stats (damage, cric chance, speed etc.) at smith in the city. In theory there are other weapons like magic wand or bow, but they are slow and projectile-limited. Don't remember another game with such limited options. Even Cat Quest had few sword models that had better stats than our previous gear. |
| 🕵️‍♀️ Abilities | There are few in-game classes which feels entirely pointless as the only way to play the game is to buff sword damage and health, as other weapons are so limited in use. Classes give some passive bonuses to damage or critical chance. Plus can have different dash animation. And that would be it. Just like with weapons, it's extremely limited. Say there is a druid class that can be unlocked near the end of the game, and it can't do anything useful. Or ranger has so limited amount of arrows (and they are hard to find) it's always way faster to just kill enemy with default sword than to use class abilities or weapons. |
| 🤖 Companion and enemy AI | Enemies have a basic attack pattern. They don't show any complex behavior, try to flank us or to cooperate etc. Just charge at us if we're within their range. |
| 🥊 Combat | Because classes are so limited and not really gameplay changing, and weapons are so meh the whole combat is average. Just go to the enemy and spam LMB to kill it. There are only 2 or 3 enemy types that require more strategy but mostly because they are immune to hits from a specific angle. |
---
Technicalities:
Graphic - ⭐️⭐☆ - It is a nice pixel graphic, but nothing amazing or charming
Music - ⭐️⭐☆ - There is no voice over. Basic environmental and combat sounds
Bugs - ⭐️⭐⭐ - I didn't encourage any
Side note
I removed the bar for "Never Played" this month, as I at least started all games in my library. This update is really late though, so by the time it's posted I have basically beaten my backlog. But it will be in the October update. I made my first post in October 2016, so took me only 6 years. And I rarely add games to my account for like 2 years now.
Makes people who say they will surely play hundreds of their SG wins "later" silly, as "they don't have time / powerful PC / (put any other excuse here), and for now just farm cards". Sure. Thing with time is that it only goes forward, never gives us a break. If we don't do something now we will never do it. As next week / month / year we will have other problems / tasks / responsibilities. Remember when my cousin was downloading piles of movies and burning them on CDs "for later to watch". Unsuprisingly he never watched those drawers filled with movies. He went to UK where he settled and have kids. And all his CDs went bad after years and had to be thrown to the bin. Yay.
August 2022 Update
Next update (works only on profile page)
Overall backlog progress : (0,2% not started & 0,6% not beaten)
26.1% completed
60.8% beaten
0.6% unfinished
0.2% never played
12.3% won't play

STAR WARS Jedi Knight - Jedi Academy (Q3 2003) ⭐️⭐☆☆☆
Action
9,5 | No achievements
⇱ Click to show summary⇲
The good
- Storm trooper banter dialogues (if we decide to wait around the corner instead of killing them) are funny
The bad
- Character walks like they slide on soap which makes platforming really annoying
- I bought game because people praised it for lightsaber combat... well it's bad. It may be revolutionary 20 years ago but now it's just bad. Just click to swing and hope you will kill enemy before they kill you
- Not possible to un-equip power, so if we unlock something we don't want to use it stays on the bar occupying space
- Animations are really stiff, during cutscenes characters hover over ground and move legs, without sync to walking speed
- Some cutscenes are buggy and only thing happening are NPCs standing and looking around
- Plot is shallow and not interesting
- Whole game feels like side quest crawler: pick mission from the selection screen and kill all enemies on the map
- Enemies are so dumb. They just stand in distance and activate when you walk into invisible "activation circle". I would say it's like 10 - 15m away from our character. Sometimes they do call us but otherwise don't do anything as we were not "inside" the activate zone yet
Conclusion:
People were praising this one as the best lightsaber combat ever. It was a reason why I bought it years ago and then never really go around to actually play it. And damn, this game aged so poorly. KOTOR 1 was released the same year and is light years ahead of it in each category. Watch some yt videos "lightsaber combat explanation" before thinking about grabbing this one. If combat focused on "press LMB and then move mouse around to control where sword hits during frantic combat where enemies run around you" does not sound nice - steer clear of this game.
---
Story:
Shallow and extremely predictable. New padawans arrive to the academy, we're trained with one more students under the same Jedi Master. Some bad Siths travel across galaxy and steal dark side power from places of power. We're tasked to find out why they do it and prevent them from achieving their goal.
---
Gameplay:
| | | | |
| --- | --- | --- | --- |
| 💸 Microtranzactions | None. | 🏆 Achievements | No achievements. |
| 📊 Performance | No issues. | 💾 Save system | Automatic saves and by the looks of it unlimited number of manual / quick saves. |
| | |
| --- | --- |
| 🦚 Game customization options | Game is so old it requires tinkering with setting files to get FHD resolution. Otherwise extremely limited customization. |
| 🌍 Map | Level map is a static image in the data pad that's hard to read. But levels are also narrow corridors so it would be hard to get lost. I realized there is map more than half into the game as there is no need to use it. |
| 🎮 Controls | It feels like we slide on soap. It's really hard to do any platforming sections as controls are slow and delayed. We can walk, force-jump, attack with LMB/RMB. There are invisible walls everywhere but game was made for so old hardware I can't really complain on technical limitations. |
| 📇 Inventory | No inventory. Just simple weapon selection menu with mouse scroll or under 1-9 keys. |
| 🏹 Weapons | There are few types of blasters but this is Jedi game so we use lightsabers, right? Blasters are useless against Sith anyway and we would get hit too many times by storm troopers without lightsaber laser reflection. We can change lightsaber color and tilt type but it's just for cosmetic. Around 2/3 into the game we can choose if we want to keep using single lightsaber, or switch to 2x1 or double lightsaber. There is no explanation about combat differences between different lightsabers, but we can always change lightsaber type in the menu. |
| 🕵️‍♀️ Abilities | Force speed, push, pull, sense are available from the start, and upgraded at fixed points in the game. Heal, damage shield, power shield, mind trick are available for light side. Dark side has lightning, force steal, choke and one more. No restrictions for power selection, we can learn and upgrade any light/dark power. Power points are limiting factor in the power use, and there is no way to boost their number. It takes all 100 points to heal 50% HP, 50 to use force speed or shield. Points also don't regenerate when power is active. If we have 70 points and use speed we won't be able to use shield unless we deactivate speed. Push and pull are used only for puzzles as they can't even push or pull weak enemies. They just drop them on the ground. I was so disappointed I can't throw storm troopers from the edges. In general abilities don't seem powerful but they are necessary to beat enemy Siths. Without power shield they will just choke or electrocute us to death, without damage shield they will kill us with sword in 2 hits, and without speed it's really hard to deal damage to them. So each encounter ends in boring combo of wait-heal-wait-heal (not enough force points to get healed with one force use) - wait for force to replenish - save - find next enemies - cast buffs - hope to kill enemies in 5s before they chop me to pieces. |
| 🤖 Companion and enemy AI | Enemies are brain dead. Storm troopers and officers will stand and shot us while Siths will charge on us and attack with melee / force. |
| 🥊 Combat | I rally didn't like it. Feels half of the time it's luck that allows us to get past enemies. I may be able to kill some Sith knights in a row and then get killed by Sith apprentice as I forgot to cast a buff. Or they just jumped down from around the corner and surprise us (their favorite strategy, just drop from the ceiling behind us when we walk through door). I either see new players that complain how bad combat is, or people who played it 20 years ago with "git gud" approach. Meh. This game is too old and too many games with good combat mechanic were released in past 20 years to torment yourself with "git gud" in game that aged really badly. |
---
Technicalities:
Graphic - ⭐️☆☆ - Ugly and basic. Animations are awful
Music - ⭐️☆☆ - Generic star wars theme. Voice acting is bad
Bugs - ⭐️⭐⭐ - Didn't really encounter any

Beyond: Two Souls (Q4 2013) ⭐️⭐⭐⭐☆
Choices Matter
Walking Simulator
17h (13h base game + 4h easy achievements) |
34 of 45 (76%)
⇱ Click to show summary⇲
The good
- I liked fact we follow one person life vs few people from Heavy Rain way more
- QTEs are wayyyy less extreme than in Heavy Rain
- Controlling Aiden and flying around gives nice sense of freedom
- Playing in original format (so where scenes are jumping back and forth in timeline) did not feel as confusing as I thought they would be
- Possible to play in chronological order if we want to
- Firstly seeing later parts of life did made me wonder what I will see in chronologically-previous chapters
- Exploration is not really time sensitive, so there is no anxiety bad scene will be shown if we spend too much time walking around
- A lot of choices but they sadly end in being telltale-type ones. Except for few bigger ones that change story in other chapters
The bad
- Some of the choices can be skipped by mistake due to visual clues merging with bright background
- Camera still has problem but way less than in Heavy Rain
- No option to skip cut-scenes, dialogues or credits. If we want achievement for seeing all endings we need to watch whole credits 10x!! Ridiculous
- Game keeps reset language to my native option
- Checkpoints are quite spread out, so turning out game may end up re-playing longer parts of game
- Not possible to replay chapter from specific point for achievements
Conclusion:
I firstly beat Heavy Rain and was so disappointed. It was mix of punishing QTEs, bad controls, ugly graphic and history of unhinged dad trying to rescue kid I saw for 5 min in-game. Not best way to make me emotionally invested. I learned Beyond: Two Souls is the same genre and lost all interest in playing it. I didn't need more of Heavy Rain. And now it was one of the last games I had still to play. And it's so much better than it's predecessor. More fluid controls, no screaming kids, freedom of flying around with Aiden and focus on one character that allowed me to actually emotionally invest. It's not revolutionary game and still have annoying things like inability to skip dialogues or scenes we don't want to re-watch. I also know many people dislike story in not chronological order but I did not mind. It's also possible to play it in chronological order in remaster.
---
Story:
Game starts when we're on the police station, where police officer tries to figure our who we are. They found Jodie (main character) on the roadside only in a hospital clothes. some time later armed SWAT unit arrives to apprehend us, just to be torn to shreds. So obviously we have some power and don't want to get caught. But why? That's what we learn along the way so I will not write anything else to spoil things. It's supernatural story with open end. It's not deep or with big revelations but it's solid.
---
Gameplay:
| | | | |
| --- | --- | --- | --- |
| 💸 Microtranzactions | None | 🏆 Achievements | Tied to making specific choices, which means 100% requires at least two game plays + replaying chapters numerous times. |
| 📊 Performance | No problems. | 💾 Save system | One automatic checkpoint that IMO is too rare. |
| | |
| --- | --- |
| 🦚 Game customization options | Basic graphic and sound options. For some reason game keeps resetting to Steam account language. And there are only two difficulty levels - hand holding and "this QTE looked like I must press another button". |
| 🌍 Map | There is no overworld map, no level map, no mini map. Game is divided into chapters played in specific order and levels are corridor-like so it's not possible to get lost. |
| 🎮 Controls | We can walk and interact with environment in specific points. I played with controller and left stick is to walk, right to look around (in limited way). There are some QTEs which are way more forgiving than the ones from Heavy Rain and difficulty can be dropped in options. As Aiden we can fly around, go through walls etc., only limitation is that we can't go too far away from Jodie. Controls are nice and responsive while flying. Only complain I have is that developers simplified whole interface to seeing a white dot on the screen for interaction spots, for movie-feeeeeel. Which makes it easy to miss in bright background. And setting difficulty to easy changes how Aiden controls work - we can jump only between fixed positions (marked as orange blobs mid-air) which is extremely limiting. I would prefer to have separate difficulty setting for Aiden and Jodie, as having Aiden on easy actually feels like game is harder to play. |
| 📇 Inventory | No inventory. We can't carry any objects or chose anything. |
| 🏹 Weapons | No weapons or combat. |
| 🕵️‍♀️ Abilities | No real abilities. If we press triangle on controlled we can fly around as Aiden while Jodie stays in place. |
| 🤖 Companion and enemy AI | No companions and all enemy encounters are scripted QTEs. |
| 🥊 Combat | No combat. |
---
Technicalities:
Graphic - ⭐️⭐☆ - Textures are bit old and simple but animation is nice, same as facial expressions
Music - ⭐️⭐⭐ - Voice acting is nice and believable. Music also really nicely fits into scenes
Bugs - ⭐️⭐☆ - Game kept resetting my sound options which I kept forgetting about till I heard bad polish dubbing. Lol.
Side note
I have 4 games left to beat on Steam \o/. One is Planescape Torment which is on hold as 30h save did not sync when I was home, and I'm not starting from scratch now. And some simple games, Rogue Heroes: Ruins of Tasos and Unravel 2 may be beaten this / early next month. So I may finally be able to beat my backlog at the end of next month. Exactly after 6 years of posting on BLAEO. After that it would no longer be possible to call it backlog, as games will be added and played on manageable rate :thinking:
Plan for now is to replay KOTOR 2 to get those last pesky achievements. And then grab some nice games on Winter Sale. I played through so much junk when beating my library now I want to focus on games I think I will enjoy. Instead of adding stuff that just look nice. Like Final Fantasy XIII :sweatsmile:
July 2022 Update
Next update (works only on profile page)
Overall backlog progress :
26% completed
60% beaten
2% unfinished
0% never played
12% won't play

XCOM 2 (Q1 2016) ⭐️⭐⭐☆☆
Strategy
37h |
47 of 88 (53%)
⇱ Click to show summary⇲
The good
- Nice strategic combat
- Each soldier has specific role on the battlefield
- There are actual codes that are entered into the console. No "pay to save grind or heal your soldiers" bullshit
The bad
- Game wastes so much player time on long useless animations. Enemy spotting us, soldier running somewhere, soldier taking cover, new enemy on the field. Ugh
- Janky frame rate where loading transitions drop to 20FPS
- Having soldier suffer even 1 point of damage can send them to hospital for a month
- Loosing internet during game ends in game not responding to key input
- Game keeps asking for permission to gather data, even after we already pick "don't agree"
- Majority of missions are fetch quests that re-use the same maps
- Cut-scene animations are stiff and unnatural
- Bug where camera hangs on the ship exterior (pointing to the ground), and it's not possible to continue without reloading earlier save
- During battle absence of window with number of actions soldiers are left with. Have to keep pressing TAB to find soldier we want to use, or find them manually on map
- Central (mission "help" guy) keeps spamming useless stuff like "we are loosing civilians!" on civilian rescue mission. Enormous waste of time
- I had two missions "hanging" even when: 1) I completed requirements (research an object) and 2) mission was not available anywhere on the mission map
- Not possible to put all soldiers in over watch or evacuate them together. Each single soldier need to be clicked on, then clicked the evac button, and then confirm that we really want to evac
Conclusion:
I did want to like this game but it feels it wasted so much of my time. Like c'mon. Half of animations are utterly pointless. I would not try another run if I'd have to choose now. There are not many actual missions that push plot forward, majority are fetch quests that get repetitive fast. Game was not clear enough that DLC actually changes base game, instead of taking place afterwards. So I paid extra for DLC I did not use, as I realized 15h into the game, when I googled for mods to cut /skip animations. And saw "DLC" is basically a patch that changes tons of things in the base game. I know, "my bad". But there should be screen at the start of the game that explains it, instead of showing "X-com 2" and "X-com 2: War of the Chosen" like separate positions. I don't need to go through "best way to play game" guides before I start a game.
---
Story:
Game takes place couple years after events from the first game (I don't remember what happened in first game xD So was really confused). Aliens wants to go step forward and do something bad. And we must prevent it. To do so we send soldiers on random missions that destroy alien facilities or rescue random civilians. It's really basic and not interesting. There is no well written antagonist, no big revelations. Some NPCs on board can be interacted with but they are really simple without much backstory.
---
Gameplay:
| | | | |
| --- | --- | --- | --- |
| 💸 Microtranzactions | None | 🏆 Achievements | Like half can be obtained during one normal play through Rest are connected to beating missions in specific way e.g. beating late missions that require soldiers with high level and good gear with level 0 squad. |
| 📊 Performance | Constant stutter on loading screens and low frame rate. I don't see anything on screen that would justify having constant 40 FPS as graphic is average and there are not many visual effects. | 💾 Save system | One automatic checkpoint and 15 manual save slots. Game can be saved any time and saves-magic is prevented by having all probabilities for actions set before we start our move. So it's not possible to keep re-loading game in hope of better outcome if we try to follow the same sequence of actions. If game rolled that we will miss 90% shot in first turn with this soldiers we will always miss no matter how many times we try to re-load. |
| | |
| --- | --- |
| 🦚 Game customization options | Basic settings. |
| 🌍 Map | Earth act as a map and main hub. It's simplified version with only few regions and clearly marked missions. There is no purpose to it apart from waiting and seeing too long animation of our mother-ship flying between USA and Australia to pick a mission there. |
| 🎮 Controls | Isometric game where soldiers are controlled with mouse. There is weird bug where game will stop to respond to input. It's not even possible to evac on empty map as it requires moving soldiers to the evac zone and clicking on evac button. Requires killing game in task manager as it's not even possible to exit it with a keyboard. Happened like 3 or 4 times in 40h. |
| 📇 Inventory | We can change soldier load out. Usually 2 or 3 different guns per solder type, armor and some single use grenades. What is bizarre is that it's not possible to strip "unused" soldier from all gear (aka switching everything to default) and quickly give it to another soldier of the same class. If our main sniper is wounded we need to go to their character screen, click on each item, change it to default, then go to secondary sniper, click on each item and equip better gear. Again huge waste of time. There is button to un-equip consumables I think on squad selection screen but it does not strip armor and weapons. Inventory window is small and console-like but because there are so few items to choose from it does work well. |
| 🏹 Weapons | We basically just upgrade the same weapon into higher tier. Tiers are unlocked by research and then manufactured by engineers. But at least unlock is game-wise, not soldier-wise. So if we manage to unlock plasma shotgun it will be available to all soldiers using shotguns. Firing animations changes but not how weapon works. So all sniper rifles feel the same. And because enemies get more health with time it never feels like we do huge progress. Some shooting animations can look off, e.g. when small enemy is right in front of us, and soldier fires shotgun above enemy head. Instead of using some animation of pointing down. Weapons are bound to soldier class - sniper, grenadier, engineer, ranger. |
| 🕵️‍♀️ Abilities | Few abilities per soldier on a cool down. Unlocked on level up. Most unlocks are passive bonuses so each soldier ends up with 2 - 3 extra abilities. It's nice to have and execute few enemies with soldiers in one turn by 1) electrocuting enemies, 2) shot everyone in sight 3) use ranger reaper ability to run between weakened enemies and fishing them off. But because some abilities are on quite long cool down there is always question of "will I need it later". Which lead to under-use abilities. It's also really hard to keep soldiers in mission-ready state (small hit can lead to days in hospital) so abilities are unlocked slowly and we often end up using second choice soldiers with low level. Losing few soldiers from main squad late game would be progress breaking, as we would not be able to train new recruits to compete with really buffed late game enemies. |
| 🤖 Companion and enemy AI | No companions. And enemies are average. They will do some basic flanking but their behavior is extremely predictable. If we kill some meat fodder enemy and have sectoid on the map it will always try to raise meat fodder as a zombie instead of shooting or use mind control on us. Which means we can ignore zombie and kill sectoid next turn (together with zombie that will die automatically). One flying enemy will often shot rockets but it's enough to move a step to side to avoid it. When too many enemies spawn on the last map they were just keep hiding instead of moving or attacking, so I never had to deal with too many of them. Combat is challenging but mostly because enemies have more health and numbers than us. |
| 🥊 Combat | Turn based. We pick soldiers, decide if they should move, fire or use abilities. There are half and full covers that lower enemy chance of hitting us, and over watch that will allow soldier to shot moving enemy in line of sight during enemy turn. Enemies sometime send reinforcements by marking ground with a flare. They drop in bundles of 3 and even if we put our every soldier in over watch, with clear line of sight for the enemy landing zone, it will be impossible for us to kill all 3 enemies straight away. Even when it's just drop of basic meat fodder enemy. We can heal soldiers on the battlefield but it only "keeps them alive". If they lose only 1 HP, or are fully healed before extraction they will still suffer random wound that can send them for days or longer into the hospital. So getting hit should be avoided at all cost but it's not easy when enemy always have numbers on their side. I really don't like this system. If I manage to fully heal someone during mission they should not get grave wounds on the summary screen. Sure, send them for a day rest but don't strike them out for 2 or 3 missions. This is kind of "realism" I don't like. Hitting chance and damage is improved with better weapons. And we get more health and protection with better armor. It's not soldier-ability dependent.There are 3 boss enemies in game with ridiculous amount of health and ability to move even during our turn. Which leads to nearly wiping out our team on encounters. |
---
Technicalities:
Graphic - ⭐️⭐☆ - Really basic and crude. Looks really like it's predecessor and use a lot of PC resources to be generated
Music - ⭐️⭐☆ - While the voice over is fine accompanying animations are still and unnatural. Combat sounds good but general music or sounds are really generic.
Bugs - ⭐️☆☆ - I dunno. It's not completely unplayable but there are so many reported bugs that were never taken care of. Some of them are still in game "inherited" from the previous game.

Nine Parchments (Q4 2017) ⭐️⭐⭐☆☆
Action,
Co-op
7,2h |
30 of 54 (56%)
⇱ Click to show summary⇲
The good
- Nice fairystyle graphic
- No connection problems
- No microtransactions to "skip the grind for busy"
The bad
- Impossible to change character after game run is started
- Game started as rogue-lite and idea was changed half way through which lead to weird game mechanics
- 6h for one "run" is wayyy too long
- New spells unlocked slowly and randomly, not possible to pick which spell we'd like to use
- Not possible to go re-play selected levels
- Game is clearly Magicka-inspired but elements combining is really limited and spells never feel "on point"
- Really easy to kill another player by mistake or drop off the map edge
- Monsters have associated elements, and spells from opposite element deal extra damage (like ice vs fire). Enemies can also have elemental shield. Games likes to give fire enemy ice shield, ice enemy lightning shield etc. too often which makes them mostly resistant for our attacks
- Characters unlock passive bonuses on level up but they are really small and it takes ages to gain a level
- Game drops hats worth 1 cent. Good luck selling it to clear Steam inventory. At best they will sit forever in the market queue
Conclusion:
Game starts nicely but then disappoints. New spells and elements are drip fed. Graphic is really nice Trine-like but makes it hard to follow what is happening in the isometric combat. Not possible to change character or spells between maps to better fit into the team. Unlocking new characters requires using specific spells in specific way which is impossible when playing with strangers. Just meh. It is playable but I do think Magicka is way better. Even when it has steeper learning curve.
---
Story:
Academy loses parchments and we go to recover them. Woo. Parchments are held by boss-monsters so we complete couple levels, kill boss, get one new spell from parchment and move further. I wouldn't even call it a proper story.
---
Gameplay:
| | | | |
| --- | --- | --- | --- |
| 💸 Microtranzactions | None | 🏆 Achievements | Tied to killing enemies in specific way or using spells in specific way which is either "just" tedious or impossible if you play with random strangers. |
| 📊 Performance | No problems | 💾 Save system | One automatic check point per game mode (single / multi). To change character mid-run we need to leave match, delete our save, re-join the game that we left. Game will then ask us which character we want to use. Which is bizarre and really bad game design. If runs are 6h long we should be able to change character at least after each boss fight. |
| | |
| --- | --- |
| 🦚 Game customization options | Basic graphic, music etc. controls. |
| 🌍 Map | There is no map like in other Trine games. Or chapter selection. We need to start and end 32 levels in one go. So "map" is more of a loading screen. Good luck getting all collectibles if one was missed in the middle or end of game. |
| 🎮 Controls | |
| 📇 Inventory | We can pick hat (which is pure cosmetic) and staff (which give specific passive bonuses) for our character. There is no inventory apart from those two. |
| 🏹 Weapons | Only weapons are staffs. When enemy is hit with melee staff attack it will always deal the same amount of damage. Game is so zoom away it's even hard to see how staffs look like. |
| 🕵️‍♀️ Abilities | I don't understand how spell-use-game can be so limited in spells. We start with random 3 spells, and recovering each parchment gives us one extra spell (from 3 available). We may play whole run and never see spell we really want to use, even when we already unlocked it. I had run where I did not get single healing spell. We have a "spell book" but it's just a list of already unlocked spells. It's not possible to select which spells we want to use directly form the book. Leveling character up gives some passive bonuses (better defense, more mana or damage) but they are so small it does not feel like we are much stronger even with maxed character. |
| 🤖 Companion and enemy AI | There are no companions. And enemies AI is really basic. Charging enemies charge, rest enemies go to us in straight line and attack if we're within reach. |
| 🥊 Combat | Basic and not interesting. Enemies are dumb, will not try to flank us or combine their own spells. It's too easy to die by accident when dash ended up where we did not want; when another player decides to attack next enemy and we end up on their spell path; when we drop from the map, as rest of the players moved to the opposite part of arena and camera then focuses on bigger group of people. It takes ages to resurrect someone, even when they died by mistake on the map edge. I understand it could be exploited ("accidental deaths when running away from enemy) but just remove some HP in this situation and let person continue to play. Boss fights are as common as it can get. Nothing interesting or innovative. Avoiding few attacks in simple pattern when trying to hit weak point with our attack. |
---
Technicalities:
Graphic - ⭐️⭐⭐ - I think it's only strong part of the game
Music - ⭐️⭐☆ - Themes are bit remixed but otherwise re-used from other Trine games
Bugs - ⭐️⭐⭐ - I didn't see any but not sure if some things (like not seeing your character when other players move away) is intentional or bug or bad design choice
---
I used icons from this page, to show gaming platform in my post:
https://icons8.com/icons