Slowly going through that backlog Unfurl's profile
I use Harry Potter grading system to rate games I'm done with/played a lot:
Passing Grades: Outstanding; Exceeds Expectations; Acceptable
Failing Grades: Poor; Dreadful; Troll
Other stuff & how I classify games:
- I mark games as Beaten if they have achievements and 1) I've finished the story; 2) I've played 10+ hours if there's no story.
- I mark games as Completed if 1) I got all achievements; 2) they have no achievements and I've finished the story, or played 10+ hours if there's no story.
- I mark games as Won't Play only if I tried them and 1) they don't work anymore or I have remastered/updated version to play instead; 2) I didn't quite like them enough to finish; 3) they are utter garbage.
Ongoing projects:
Bad ABC
- giving a chance to crappy games, mostly in vain (rated Mixed or lower, or removed from Steam)
HOG ABC
- when I get that Sunday vibe to play something casual, I might as well do it with purpose (list made according to Hidden Object tag on Steam)
A Journey Through Time
as explained
here
Tbh most of the beaten/completed games here (aside from PlayStation) get their status as I have beaten them on Steam and also have them on these platforms. That's not true to all the games though, and I'm looking forward to playing exclusives.
GOG
1% (2/144)
4% (6/144)
4% (6/144)
90% (129/144)
1% (1/144)
Epic Games
3% (4/152)
3% (4/152)
95% (144/152)
Origin
3.0% (1/33)
3.0% (1/33)
21.2% (7/33)
72.7% (24/33)
Uplay
PlayStation 4 Pro
Essentially unlimited backlog with PS Now and Plus...won't even track.
DRM-Free finished games
-Criminal Minds
---
19 April 2021 // A Moment In Time - 1995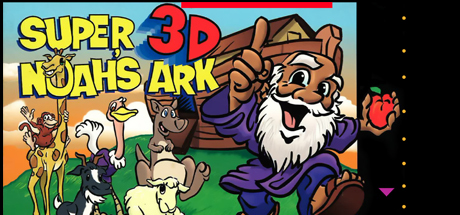 Super 3-D Noah's Ark
Poor
8.6 hours
1 of 27 achievements
Haha, nope, level 1 will be enough for me (my actual playtime is shorter ofc, I apparently had farmed the cards before). It plays fine but I can't get over how much of a watered down rip-off of Wolfenstein this is. I understand this was made for (Christian) kids but hey, I played Wolfenstein when I was 5 and I turned out mostly fine.
A Journey Through Time progress:
11% (4/35)
6% (2/35)
69% (24/35)
14% (5/35)
14 April 2021 // S21E18 - Replay to Completion
8 April 2021 // S21E17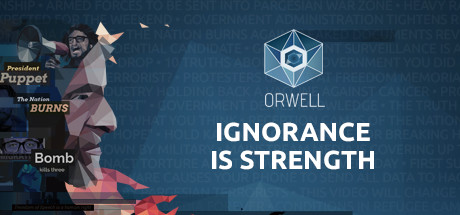 Orwell: Ignorance is Strength
Dreadful
3.6 hours
8 of 19 achievements
More
Well this one is truly horrible, IMO, I won't even do a second run for the achievements. Right there on Steam it says "Given the power to both uncover and fabricate "the truth", how far will you go in the service of your country?", and surprise, they do not really allow you to choose. I hated the 1st and 2nd episodes while actively trying not to blame anyone for what they didn't do and ignoring idiotic remarks from the Advisor, and then they throw in a joke of an episode 3 where you are forced to spread horseshit in order to progress the game. Again they're trying to make a point here and tell a story about fake news, schemes, hate speech, and all that, but it shouldn't be forced on a player to execute. I vaguely read in guides that there is a "good" ending where you apparently leak the truth behind but I suppose that involves at least some horseshit spreading along the way which I'm not planning to do yet again.
8 April 2021 // S21E16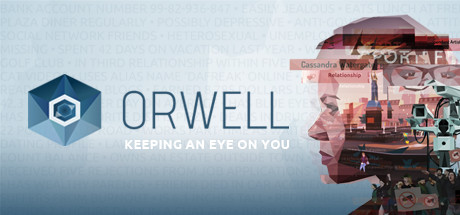 Humble Monthly / Choice
Orwell
Acceptable
14.8 hours
27 of 27 achievements
Well…this is a tough one. I really wanted to love this game, since it's essentially a dystopian story which I generally enjoy. However, the game is mis-presented as investigation, although it isn't. All datachunks are interpreted by the most out-of-place person whom you're feeding information to, and also most decisions made by this dumbass are based on, like, two out-of-context chunks provided rather than overall investigation. This is neither how actual investigations into such crimes or organized groups go (and I've seen some of those first hand), nor should they. I understand they tried to prove a point that police state and surveillance of everything is a bad thing, where a word you said 3 years ago can make you a terrorist, but the execution was really not good. The player is essentially given one meaningful choice at the very end, and cannot make their own deductions (except in regards to small pieces of conflicting data). The interface, although nice to look at, after a while becomes annoying (super slow messages and phone calls, bookmarks not disappearing although you investigated them). There's also walls of text which would seem realistic but turn out not to be, since relevant data is already highlighted. So there's really no point reading most of it (as you would if you actually investigated the thing). The characters were all horrid and unlikeable as well, I didn't really care about any of them. I still give it a positive rating because I somewhat enjoyed the first playthrough (the second was for achievements), although overall the game feels disappointing.
5 April 2021 // S21E15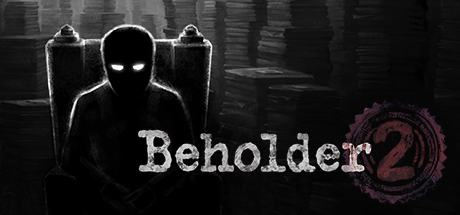 Beholder 2
Exceeds Expectations
25.9 hours
52 of 52 achievements
It's very different from the first game. The idea of seeing the Ministry and bureaucracy from the inside is great but some things could have been executed better.
The good - the characters, the variety of ways to achieve goals, the endings, the continuance from the previous game storywise, the humor.
The "meh" - resources work in a completely different way and as there is no time limit on the tasks, essentially you can get any amount of resources you need to do anything - and I'd say it's a drawback, as I personally consider it a must for such games to be stressful to some extent, especially when in the first game there was ALWAYS lack of resources. "Work" minigames were super tedious, I kind of thought it was a good idea to make them like that - just like the job itself would be, tedious and pointless. Seeing as there are achievements that need grinding those tasks, it would have been great if there were less animation when doing them as it was a waste of time.
The bad - nothing really bothered me as much as the lack of fast-travel home. Just like with minigames' animation, it would have saved much time.
3 April 2021 // S21E14 - Replay to Completion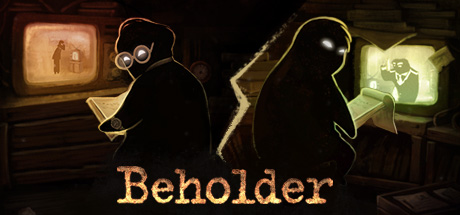 Beholder
Outstanding
37.4 hours
60 of 60 achievements
After a long time since beating the main game, I sat down to play the DLC and grab the remaining achievements. The DLC was quite different from the main game, even the main resource shifting from money to time. I thought it was excellent, as was the main game, and heartbreaking at some points, as expected.
26 March 2021 // A Moment In Time - 1994
Yet another one I'm not going to finish, although I see it's a decent game. I was really surprised by a huge diversity of enemies coming at you, this seems like a game that aged like a fine wine. However, I really don't enjoy shoot 'em up games so I'll have to pass.
A Journey Through Time progress:
11% (4/35)
6% (2/35)
71% (25/35)
11% (4/35)
25 March 2021 // A Moment In Time - 1993
A Journey Through Time progress:
11% (4/35)
6% (2/35)
74% (26/35)
9% (3/35)