Slowly going through that backlog Unfurl's profile
I use Harry Potter grading system to rate games I'm done with/played a lot:
Passing Grades: Outstanding; Exceeds Expectations; Acceptable
Failing Grades: Poor; Dreadful; Troll
Other stuff & how I classify games:
- I mark games as Beaten if they have achievements and 1) I've finished the story; 2) I've played 10+ hours if there's no story.
- I mark games as Completed if 1) I got all achievements; 2) they have no achievements and I've finished the story, or played 10+ hours if there's no story.
- I mark games as Won't Play only if I tried them and 1) they don't work anymore or I have a remastered/updated version I can play instead; 2) I didn't quite like them enough to finish; 3) they are utter garbage.
Ongoing projects:
Bad ABC
- giving a chance to crappy games, mostly in vain (rated Mixed or lower, or removed from Steam)
HOG ABC
- when I get that Sunday vibe to play something casual, I might as well do it with purpose (list made according to Hidden Object tag on Steam)
A Journey Through Time
as explained
here
Tbh most of the beaten/completed games here (aside from PlayStation) get their status as I have beaten them on Steam and also have them on these platforms. That's not true to all the games though, and I'm looking forward to playing exclusives.
GOG
1% (2/151)
4% (6/151)
4% (6/151)
90% (136/151)
1% (1/151)
Epic Games
3% (5/170)
3% (5/170)
94% (160/170)
Origin
3.0% (1/33)
3.0% (1/33)
21.2% (7/33)
72.7% (24/33)
Uplay
PlayStation 4 Pro
Essentially unlimited backlog with PS Now and Plus...won't even track.
DRM-Free finished games
-Criminal Minds
---
30 April 2023 | S23E6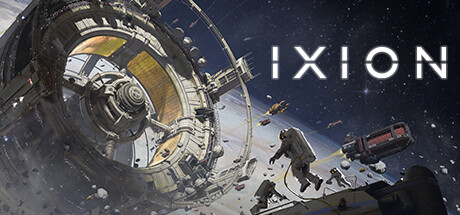 IXION
Outstanding
61.1 hours
40 of 57 achievements
The closest thing to Frostpunk I have found and it's amazing, the ending could've been a biiit more dramatic or dark though.
16 April 2023 | A Moment in Time: 2000
So my Journey Through time brought me to Earth 2150 Trilogy. Per my rules, I should first go ahead and play the series' previous installment - Earth 2140. I don't have this game though, it costs only a couple of euros but seeing as it got "Mixed" rating on Steam, I will skip it.
Earth 2150 Trilogy should contain the main game released in 2000, as well as two standalone expansions - Earth 2150: The Moon Project (2000) and Earth 2150: Lost Souls (2002). I thought I was going to play all of them but sadly Earth 2150 Trilogy does not run properly on any resolution for me (and I've tried all of them), 99% of the time just crashing, and therefore goes straight to my Utter Garbage list. Sadly this is another old game I can't play, we'll see if the standalone expansions run once I get to them.
A Journey Through Time progress:
11% (4/35)
6% (2/35)
54% (19/35)
29% (10/35)
16 April 2023 | A Moment in Time: 1999
Ok I don't get it, I really wanted to play this especially since its predecessor didn't work properly…and here again, controls I can't figure out in 15 minutes are controls I don't intend to use. Really sad I have to abandon this one.
A Journey Through Time progress:
11% (4/35)
6% (2/35)
57% (20/35)
26% (9/35)
15 April 2023 | A Moment In Time: 1998
I remember this game from my childhood. I don't remember it being this difficult though. I'll skip.
A Journey Through Time progress:
11% (4/35)
6% (2/35)
60% (21/35)
23% (8/35)
15 April 2023 | A Moment In Time: 1997
So this game series has two previous installments - X-Wing (1993) and TIE Fighter (1994), however I don't own them on Steam or GOG and I really didn't feel like spending 10-20 Eur on games that old, so I jumped straight into this one. I had quite high expectations, considering the reviews but as it turns out, I can't play it because for some reason, I can't fire the gun (mouse doesn't work, none of the controller buttons fire the gun either). Moving on, I suppose…
A Journey Through Time progress:
11% (4/35)
6% (2/35)
63% (22/35)
20% (7/35)
15 April 2023 | A Moment In Time: 1996
So for my Journey Through Time, year 1996, I got Duke Nukem 3D, but as I am who I am, I had to try out the predecessors first. Turns out I couldn't finish any of them. The first one just hurt my eyes, in the second one I kept dying and restarting the level, and for the third one I constantly needed to look up where to find the key and that's not really fun. These are all great though, I wish I'd played them back when I was a kid and couldn't care less about the objectives or stories and just enjoyed blasting stuff on screen. :)
A Journey Through Time progress:
11% (4/35)
6% (2/35)
66% (23/35)
17% (6/35)
15 April 2023 | Bad ABC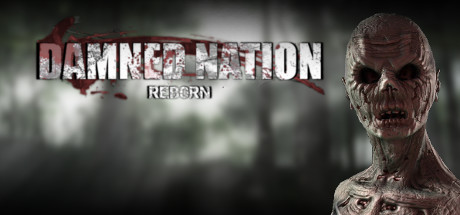 Should have been removed from Steam ages ago (abandoned; 8 years in early access lol). Half of the stuff in-game has words written over it "under construction". What a joke.
Ok so you have no idea where to go, what to do and what's your purpose, at all (and this is a P&C adventure game we're talking about). Also, perma-death. Nope.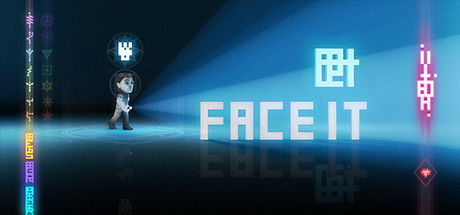 Not a big fan of puzzle platformers so I won't finish this one. Controls are clunky af but otherwise it's playable and tries to send a nice message (yay for trying).
Bad ABC progress:
14% (4/28)
4% (1/28)
61% (17/28)
21% (6/28)
10 April 2023 | S23E4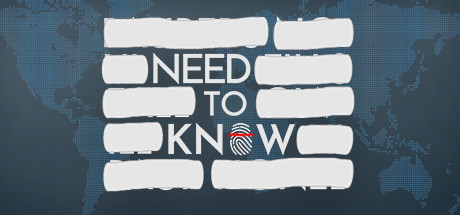 Need to Know
Acceptable
22.8 hours
10 of 10 achievements
This game is ok - but just ok. It has a great concept for those who like political/dystopian/investigative games, like myself. Nonetheless, the game falls rather short considering there really are no choices you can make (technically, there are, but these choices just mean the game is over before its real ending). I value choices in these types of games more than anything, however the developers really had just one type of character in mind; you can't be completely devoted to the Department, and you can't be a rebel either. Also, although day-to-day duties are interesting at first, later they become really boring, except for few meaningful investigations, so the developers could have made the game shorter without sacrificing anything, really. Still recommended for people who like these types of games, just don't expect too much.