Slowly going through that backlog Unfurl's profile
I use Harry Potter grading system to rate games I'm done with/played a lot:
Passing Grades: Outstanding; Exceeds Expectations; Acceptable
Failing Grades: Poor; Dreadful; Troll
Other stuff & how I classify games:
- I mark games as Beaten if they have achievements and 1) I've finished the story; 2) I've played 10+ hours if there's no story.
- I mark games as Completed if 1) I got all achievements; 2) they have no achievements and I've finished the story, or played 10+ hours if there's no story.
- I mark games as Won't Play only if I tried them and 1) they don't work anymore or I have a remastered/updated version I can play instead; 2) I didn't quite like them enough to finish; 3) they are utter garbage.
Ongoing projects:
Bad ABC
- giving a chance to crappy games, mostly in vain (rated Mixed or lower, or removed from Steam)
HOG ABC
- when I get that Sunday vibe to play something casual, I might as well do it with purpose (list made according to Hidden Object tag on Steam)
A Journey Through Time
as explained
here
Planned projects when I finish those above:
- Vol. 2 of A Journey Through Time
- Gifts ABC
- Unfinished ABC
Tbh most of the beaten/completed games here (aside from PlayStation) get their status as I have beaten them on Steam and also have them on these platforms. That's not true to all the games though, and I'm looking forward to playing exclusives.
GOG
1% (2/151)
4% (6/151)
4% (6/151)
90% (136/151)
1% (1/151)
Epic Games
3% (5/170)
3% (5/170)
94% (160/170)
Origin
3.0% (1/33)
3.0% (1/33)
21.2% (7/33)
72.7% (24/33)
Uplay
PlayStation 4 Pro
Essentially unlimited backlog with PS Now and Plus...won't even track.
DRM-Free finished games
-Criminal Minds
---
11 August 2021 | S21E31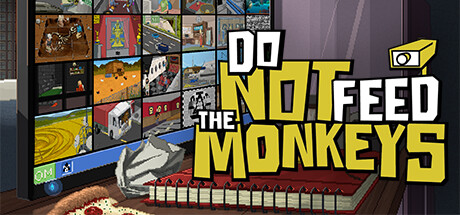 Humble Monthly/Choice
Do Not Feed the Monkeys
Acceptable
11.7 hours
14 of 33 achievements
I really thought it's going to be one of those games I love (it is dystopian, a little political, adventure/sim game). Yet it somewhat flops - first of all, you need a couple of tries before you understand the game, unless you check a guide (e.g. that some cages are just there with nothing going on). Randomly generated cages make the game more replayable yet it sometimes completely ruins the game (e.g. too many interactable cages at the same time). The game gives no warning / indication when the "monkey" is going to do something in a cage, making resource management much more difficult as you're inclined to stay at home rather than go to work, in order not to miss anything. Of course, after a day or so you can see a pattern in "monkey" behavior but by then you wasted a day and you only have 16. I finished the game on "normal" mode and I wish I could enjoy remaining "monkey" stories / endings in an easy mode, but that mode doesn't give achievements. I'll rate the game (barely) acceptable just for the concept and the idea but I can't say I really enjoyed it.
31 July 2021 | S21E30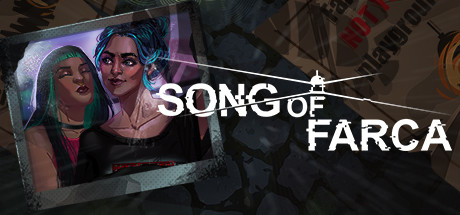 Song of Farca
Outstanding
23.4 hours
23 of 28 achievements
Oh this game is excellent! Since I already saw people comparing it to Orwell, I might as well, since it borrows some of the gameplay mechanics from it. Except it does it so much better and overall is a much better game. You actually control your choices here and although the story ends kinda the same regardless, you really have impact on the details (like, who dies and who doesn't). All the characters are likeable (unlike Orwell, lol) or at least understandable in their motivations. In fact, they're quite complex for this type of game, so you actually care about what's going on in the story and the investigations. The mechanics might seem a bit tedious but honestly they didn't bore me on the first playthrough. Of course, on the later ones they did, as I was just rushing through it for the achievements (where I encountered some bugs but as the game has just been released, I can forgive that and just wait until it's fixed to get them). The game is also really beautiful visually and has a great soundtrack.
Highly recommended for anyone who's into detective-type adventure games.
17 July 2021 | S21E29 - HOG ABC
42% (10/24)
13% (3/24)
4% (1/24)
38% (9/24)
4% (1/24)
17 July 2021 | S21E28 - HOG ABC
38% (9/24)
13% (3/24)
4% (1/24)
42% (10/24)
4% (1/24)
17 July 2021 // S21E27 - HOG ABC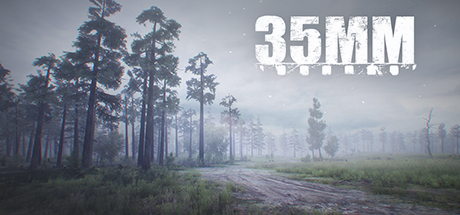 Game gifted by friends
35MM
Exceeds Expectations
5.6 hours
8 of 20 achievements
Why this carries a HO tag is a mystery to me. I enjoyed it though.
This one's out of the way too - doesn't run on Win10 for me ("exception access violation"), so bye
HOG ABC progress:
33% (8/24)
13% (3/24)
4% (1/24)
46% (11/24)
4% (1/24)
15 July 2021 // S21E26 - HOG ABC
HOG ABC progress:
33% (8/24)
8% (2/24)
4% (1/24)
54% (13/24)
14 July 2021 // S21E25 - HOG ABC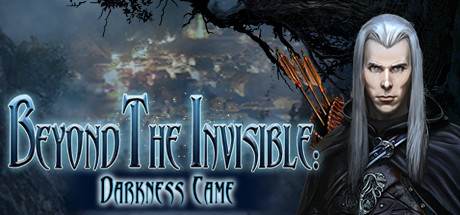 Won on SteamGifts
Beyond the Invisible: Darkness Came
Dreadful
2.7 hours
10 of 15 achievements
One of the worst cases of "you can only use this item once although you'll need it again in a second"; super counter-intuitive; won't allow me to play bonus chapter although I finished the main game.
HOG ABC progress:
29% (7/24)
8% (2/24)
4% (1/24)
58% (14/24)
13 July 2021 // S21E24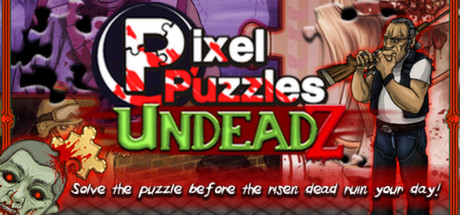 Pixel Puzzles: UndeadZ
Poor
9.6 hours
24 of 34 achievements
Turns out these jigsaw puzzle games are really great to play during a webinar. I somehow concentrate on what's being said there even more. The game itself is pretty bad though.
12 July 2021 // Bad ABC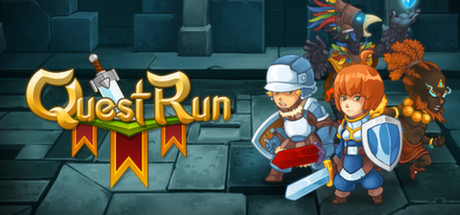 QuestRun
Poor
7.2 hours
7 of 13 achievements
Playable but extremely grindy and pointless. No valuable rewards or background story which would incentivize one to continue playing.
Bad ABC progress:
14% (4/28)
4% (1/28)
71% (20/28)
11% (3/28)
26 June 2021 // Bad ABC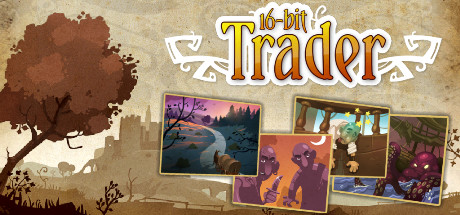 16bit Trader
Dreadful
3.9 hours
0 of 16 achievements
Requires a lot of effort (and math) to not fail at it, which is not something one would do for a game THIS boring.
Bad ABC progress:
14% (4/28)
4% (1/28)
75% (21/28)
7% (2/28)