Slowly going through that backlog Unfurl's profile
I use Harry Potter grading system to rate games I'm done with/played a lot:
Passing Grades: Outstanding; Exceeds Expectations; Acceptable
Failing Grades: Poor; Dreadful; Troll
Other stuff & how I classify games:
- I mark games as Beaten if they have achievements and 1) I've finished the story; 2) I've played 10+ hours if there's no story.
- I mark games as Completed if 1) I got all achievements; 2) they have no achievements and I've finished the story, or played 10+ hours if there's no story.
- I mark games as Won't Play only if I tried them and 1) they don't work anymore or I have a remastered/updated version I can play instead; 2) I didn't quite like them enough to finish; 3) they are utter garbage.
Ongoing projects:
Bad ABC
- giving a chance to crappy games, mostly in vain (rated Mixed or lower, or removed from Steam)
HOG ABC
- when I get that Sunday vibe to play something casual, I might as well do it with purpose (list made according to Hidden Object tag on Steam)
A Journey Through Time
as explained
here
Planned projects when I finish those above:
- Vol. 2 of A Journey Through Time
- Gifts ABC
- Unfinished ABC
Tbh most of the beaten/completed games here (aside from PlayStation) get their status as I have beaten them on Steam and also have them on these platforms. That's not true to all the games though, and I'm looking forward to playing exclusives.
GOG
1% (2/151)
4% (6/151)
4% (6/151)
90% (136/151)
1% (1/151)
Epic Games
3% (5/170)
3% (5/170)
94% (160/170)
Origin
3.0% (1/33)
3.0% (1/33)
21.2% (7/33)
72.7% (24/33)
Uplay
PlayStation 4 Pro
Essentially unlimited backlog with PS Now and Plus...won't even track.
DRM-Free finished games
-Criminal Minds
---
10 August 2022 | S22E25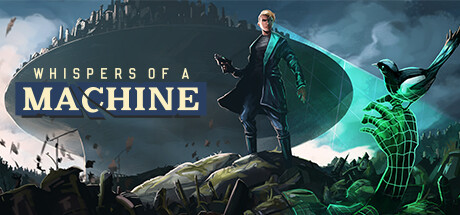 Humble Monthly/Choice
Whispers of a Machine
Acceptable
9.8 hours
19 of 25 achievements
The story is not that intriguing and the culprit was my original guess, so not much of a twist. Still not a bad game.
9 August 2022 | S22E24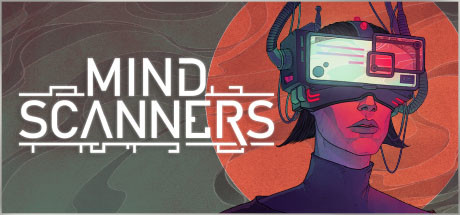 Humble Monthly/Choice
Mind Scanners
Exceeds Expectations
5.4 hours
3 of 14 achievements
Great game, similar concept to Papers, Please, but also very different "mini games" compared to checking documents, and also much easier. I enjoyed it a lot, might replay some other time for different endings.
8 August 2022 | S22E23
First of all, it's really beautiful and the soundtrack is great too. The story is excellent with many choices impacting the ending you get (out of 8 total). The only drawback I see here is needing 8 playthroughs to get all achievements but that doesn't really matter much.
6 August 2022 | S22E21
A very unique game, really difficult with no guide. Heartbreaking story, this game is a gem.
23 July 2022 | S22E18
The game design is amazing, the in-game world is really beautiful, full of details and easter-eggs. The story (or more like, lore of the city) is so much more than I expected from a game where you play as a cat. The "being a cat" part is done perfectly, from sound to movement, to sleeping, to just idling. A truly outstanding game.