Slowly going through that backlog Unfurl's profile
I use Harry Potter grading system to rate games I'm done with/played a lot:
Passing Grades: Outstanding; Exceeds Expectations; Acceptable
Failing Grades: Poor; Dreadful; Troll

Other stuff & how I classify games:
- I mark games as Beaten if they have achievements and 1) I've finished the story; 2) I've played 10+ hours if there's no story.
- I mark games as Completed if 1) I got all achievements; 2) they have no achievements and I've finished the story, or played 10+ hours if there's no story.
- I mark games as Won't Play only if I tried them and 1) they don't work anymore; 2) I didn't quite like them enough to finish; 3) they are utter garbage.


Tbh most of the beaten/completed games here (aside from PlayStation) get their status as I have beaten them on Steam and also have them on these platforms. That's not true to all the games though, and I'm looking forward to playing exclusives.
GOG
1% (1/142)
4% (6/142)
4% (6/142)
90% (128/142)
1% (1/142)
Epic Games
3% (4/140)
3% (4/140)
94% (132/140)
Origin
3.0% (1/33)
3.0% (1/33)
21.2% (7/33)
72.7% (24/33)
PlayStation 4 Pro
31% (9/29)
7% (2/29)
62% (18/29)
Uplay
DRM-Free finished games
-Criminal Minds
---
9 January 2021 // S21E03 - Half-Life finally done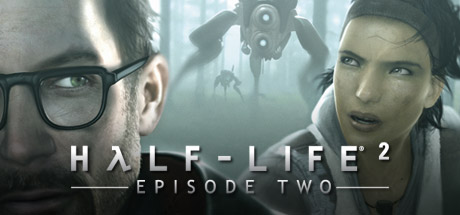 Game gifted by friends
Half-Life 2: Episode Two
Exceeds Expectations
6.6 hours
13 of 23 achievements
More
So I'm finally done with Half-Life series, it was a great ride (even though I'm over a decade late). This last game has no chance of getting the highest rating from me as 1) it included a car chapter. No, please just stop it, no. And 2) the final boss battle was ridiculously hard compared to the rest of the game where there's almost always someone helping Gordon, and it also involved driving around in a car, so no, just no. Apart from this, I really enjoyed the game, especially the new environments introduced here and more involvement from NPCs. The ending is great too, and even though it's a huge cliffhanger and I understand people's frustration of third game never being released (including that it was kinda promised), I actually don't really care about it. As I wasn't sitting anxiously back in 2008 (or so) waiting for it, the cliffhanger itself is like…whatever - I couldn't care less about the whole Borealis thing and especially that lady what's-her-name.
8 January 2021 // S21E02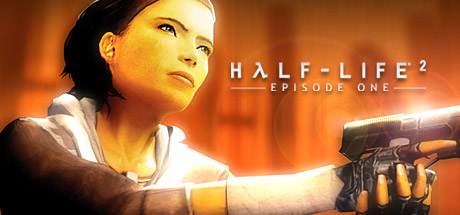 Game gifted by friends
Half-Life 2: Episode One
Outstanding
4.3 hours
8 of 13 achievements
More
Quite different from the previous ones, with Alyx helping out throughout most of the game - so it felt quite different (the previous games are so solitary). I liked the soundtrack in this one a lot. Sucks that it ends with a cliffhanger, nonetheless there's still Episode Two. If that one ends in the same kind of cliffhanger, maybe I'll start to FULLY understand all the HL3 memes…
As I'm almost done with Half-Life series, I've also listed these two as Won't Play due to being multiplayer games which, I expect, are dead by now and I'm not interested in multiplayers anyway.
3 January 2021 // S21E01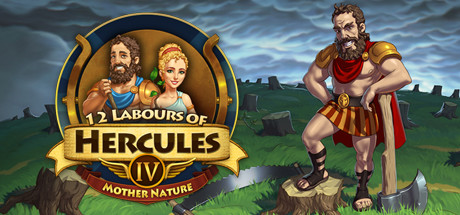 12 Labours of Hercules IV: Mother Nature
Acceptable
21.6 hours
22 of 22 achievements
More
Surely better than the previous ones, as far as I remember. Enjoyable for the day to be forgotten on the next one, as all games from the series.
2 January 2021 / Summary of December
So I just thought I'd make a post although there's not much I played this December aside from Cyberpunk 2077 which I've already posted about. Before its release, however, I played mostly random games and none from my batch, of which I only have The Elder Scrolls V: Skyrim Special Edition and The Last of Us Part II left. I think I'll be parking both of those for now and picking other games to play instead, as I just don't feel like finishing them right now. I also don't feel like my batch system has been working for me that well so this year I'll be just playing games one by one in whichever order (of course still trying to focus on gifted games). I still intend to finish by Bad ABC and HOG ABC as terrible games and HOGs is something I tend to play every once in a while.
Beaten: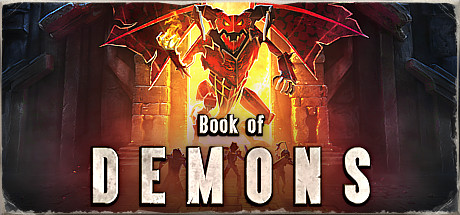 I've played this before quite a bit but during December I've finished the story playing Rogue. Of course I should finish playing Warrior and Mage too and then there's free play, but I think I'll be coming back to that later - it's one of those games I tend to remember and play once in a while. Not too special but includes some nice comedy to brighten the "serious" dungeon atmosphere.
It says right there I have 0 hours but in fact we've been playing this with friends for a couple of months on friend's account, and in December we've finally finished all investigations in the vanilla game. Yay! We've got our hands now on some physical expansions as well as digital DLCs so I expect we'll continue playing this for quite some time.
HOG ABC progress: I played some more of these but I won't continue as they're endless and got boring real soon.
Continued/Started:
It only took half of my holidays
So I just finished Cyberpunk 2077, and boy, what a game.
Disclaimer: I haven't read any of the reviews online and below is my subjective opinion after 120 hours of playtime. I wanted to see this game for what it is for ME, as I did before playing the Witcher series.
Notes: I did one very thorough playthrough, doing all accessible content, side gigs, full map clearance, you name it. I played on PS4 Pro, the graphics were beautiful and I identified only two bugs/issues throughout the whole playthrough: 1) game would sometimes crash but that happened usually after 4 or more consecutive hours of playtime, and it did not corrupt any save files or had any negative effect whatsoever, except for having to restart the game; 2) I had a bug with Regina Jones calling about wrong gig. I solved it by doing the gig she calls about (couple of times in a row) instead of doing the one I originally intended to do. It then fixed itself, only leaving one "?" on the map for the rest of the game, although the gig was done (it didn't have any consequences otherwise - I still got the achievement for clearing the map). I have enormous respect for CDPR for patching lots of stuff that apparently bothered other players, they did a great job even though the release wasn't ideal (name a game that's perfect on day 1, though). What I'd like to say to console crybabies for whom the game didn't run as smoothly as expected: you're playing a 2020 game on a console released in 2013. Buy a goddamn PC and shut up already. Now that all technical crap is out of the way, I need to lay down what I think about the game itself, and most importantly for me - the story.
Ending spoilers in this paragraph. So I had taken the time to use the save at "point of no return" and played out all possible endings, except for the secret one (I was friendly to Johnny throughout the game but probably botched one dialogue somewhere in those 100+ hours, well, next time). CDPR should be applauded for their talent to make a game, yet again, so similar to true life: where no ending is truly happy. I have to say I've grown attached to both my character, (female) V, and Johnny Silverhand. I might say I even liked Johnny more - as V would sometimes say shit that I wouldn't. That being said, I consider All Along The Watchtower and New Dawn Fades to be the endings I was the most happy about. New Dawn Fades was the one I got as my first and "honest" ending - by making choices I felt best about. It was sooo bittersweet, and probably what I most expected from early on in the game - it couldn't have ended good for V. Funnily, I also found that committing suicide was far less depressing than siding with Hanuko, operating Johnny out as a tumour, and living your last days as a void shell of a person or Securing Your Soul. Shooting yourself was at least something both V and Johnny could agree on. I didn't much like how things worked out in Path of Glory either - my V was never in there to pursue a penthouse, after all, but at least she went with a bang.
In any case, although some better than others, all endings are done in such a way it tore my heart out. I loved every minute of all the epilogues: they are all so different and so needed. Each gave me a different perspective and thoughts about the game, V, Johnny and, well, life itself. The credits where your friends call were also a great idea to sum up both your relationships in the game, and to show a different impact of V's final choice.
Now, the game was certainly not my type when I started it: I never enjoyed (or was good at) driving or shooting. This one, though, changed my mind (and skills) as Night City took me in. I learned to drive (a motorcycle, fuck cars), I learned to shoot, and most importantly, I did it because I wanted to play like that. I could have skipped most of driving by fast-traveling, and skip shooting by going full-stealth/hacking (instead of half-assing it) or slicing and dicing with katana through enemies. I didn't, however - I played all styles a bit, and I liked that I had an opportunity to do so, or change play-styles between different gigs. I liked driving through Night City which seemed alive, like an actual city - it even had traffic jams up in City Center.
The main and side missions were brilliant - filled with interesting characters (even minor ones), and made in a way that the choices actually matter. And you don't even have to make those choices outta your ass - you get a lot of background before making a choice if you care to read through computer files or exhaust all dialogue options. NCPD scanner hustles were of course just a way to earn money, XP and Street Cred, and they could have even been truly annoying if done all at once. But slide them in between gigs and side missions, do them as a drive-by, and it all comes into place.
And the last point I wanted to write about in this mumbo jumbo of a review: the music. What a score this game has - from background music during important moments, to variety of radio stations when driving around - it all fits and is done so well. The game's overall atmosphere was great (different languages spoken, different city districts) but the music stood out for me the most - I will certainly be listening to some tracks found on that radio long after I uninstall the game.
So to sum it up, for me it was a game of choices. From playstyle to radio station to the very ending, it allowed to experience the city and the story the way I wanted as a player. And I am glad I chose to experience it all - Cyberpunk 2077 is a masterpiece (don't try to change my mind, it's futile).
2 December 2020 / Summary of November
Well can't tell I've actually done much in terms of what I originally planned to play. However, I played a considerable amount of other stuff, including some progress on my brand new HOG ABC challenge which I decided to add for the times when I just binge-play a number of HOGs. No progress on Bad ABC though…
This does not get a Troll rating as it has some actual gameplay. Despite that, it has no point whatsoever. You just blast enemies and try to survive, 2 minutes per run probably. No achievements, in-game unlockables, story or levels to keep playing longer than a couple of runs.
Sadly, this one-chapter tech-demo/game doesn't run on my PC for some reason. After multiple tries I just gave up and watched a video on Youtube what's it about and gave a rating based on what I've seen. Yeah it's short and not really a game but I really wanted to play "everything half-life" so it's a pity I can't run this one.
I mean it's ok, it looks nice and plays nice and all but…it just was not fun? I really didn't feel like playing it anymore after my first try, and there being no story (which means a lot for me in games) felt the game was void of something. I don't know, this one's just really not for me.
3 November 2020 / Using the long weekend to catch up with games
So, here in Lithuania we had a free Monday (public holiday) and I decided to finally finish up the batch I left abandoned for so long. I also made some progress with my bad ABC challenge, where I try to give a chance for games that are mostly garbage.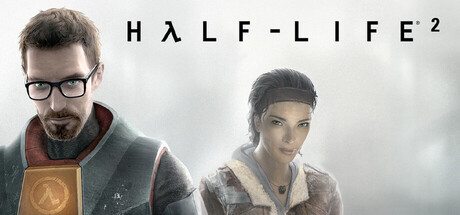 I have finally righted the wrong of never finishing HL2 before and oh boy do I wish I had done it earlier. The game is excellent as expected, even Water Hazard and Highway 17 didn't upset me that much, although I usually hate driving games. Seeing the ending I can now fully understand the HL3 meme. Of course I still have Episodes 1 & 2 to finish - looking forward to finishing the saga.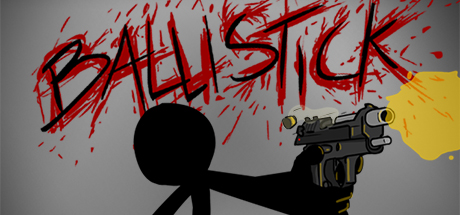 Clunky controls + dying sends you back to the start of the level. This combo ain't lasting more than 3 runs (I didn't last for 3 hours - that's from farming cards). Also for a stickman game one would expect to see tons of blood and guns blasting. This, however, has level 2 as stealth level. Nope.
Upon turning it on, I immediately thought it's just a badly made arcade game. It was lame and I thought "I'm gonna see the first boss and then uninstall the hell out of this". Turns out, the first boss is the last one, so I beat the game, yay. I can't believe this was ever sold for any amount of money, it looks like an assignment for college someone made overnight just to stay out of trouble. Jeez.
Batch:
SG win: TeraBlaster
Game gifted by friends: Half-Life 2: Lost Coast
HB Monthly/Choice game: Uurnog Uurnlimited
Any other game not from above categories: The Elder Scrolls V: Skyrim Special Edition (let's just incorporate my all-quests-run into the batch, I gotta do it anyway)
Game NOT on Steam: The Last of Us Part II (PS4, already in progress since ages ago)
Will continue my achievement hunt for these:
23 October 2020 / Just felt I should post an update
Not much done though, same batch, still intent to finish that old theme + spring cleaning (in autumn…great).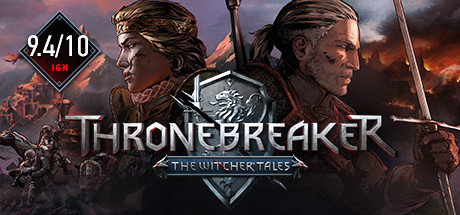 Any other game from my library
Thronebreaker: The Witcher Tales
Exceeds Expectations
46.1 hours
39 of 39 achievements
More
I thought it was great - somewhat reminded me of HoMM with all the game dynamics. Not as good as main Witcher games of course, but still a very enjoyable experience.
Still remaining in the batch: Half-Life 2 (in progress), Morphblade (in progress), Uncharted 3: Drake's Deception (in progress).
I started a Bad ABC Challenge (https://www.backlog-assassins.net/lists/kl52kml), it's going horribly, as expected with the following couple of games being done: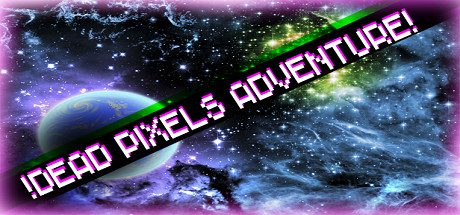 Ok so I actually played this garbage and it's a shitty platformer with 10 levels and horrible soundtrack. Yay to me for playing it. It also has 5000 achievements with letters and numbers that you get for just running the game. Now I can write something super cool like "boobs" or "gamergrill" on my profile using achievements. Yay again. A true troll.
I'm pretty torn on this one. What I liked was the characters (Knox and Mr. Smith were hilarious), and the story itself (the good ending is still bad, yay, my favorite type of story!) - it was an interesting murder case, also not too long and boring which is the case with most VNs.
However, the art is rather bad, so I didn't even look most of the time, just read, therefore I missed quite an important visual detail regarding the culprit and although solved the case, the second person wasn't who I thought it was and the game just played itself out lol. Another super annoying thing is the grammar - there are lots of typos, weird phrasing, and man, they don't know a difference between "where" and "were".
Overall I still give it a positive rating as the story and characters are way more important, however the developers could have cared more about their own game (although seeing other games from this developer, it is highly unlikely they cared at all).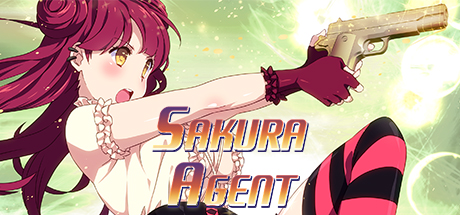 Still trying (slowly) to get all achievements in Trailer Park Boys: Greasy Money. Playing Among Us with friends from time to time. Started playing Skyrim SE, willing to do all the quests in game in this playthrough. Bought Cook, Serve, Delicious! 3?!, because I saw from the reviews that it improved a lot compared to the second game. And I'm still yet to finish The Last of Us 2 on PS4. And then I played and dropped all of these:
31 May 2020 / Summary of May
A productive month this time.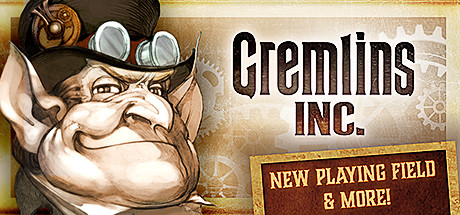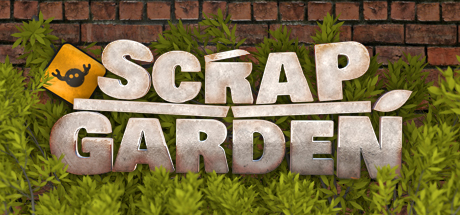 The story first appeared ok but damn the gameplay is very repetitive.
Looks like it would be a decent casual game but it keeps getting errors that cause the game to crash, rendering it unplayable.
They call it single-player but in fact it's more like a tutorial for a dead multi-player game. Also crashes occasionally. Nope.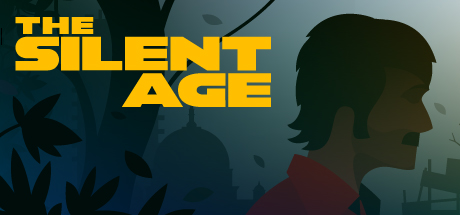 Excellent story, puzzles make sense - I really enjoyed this.

Next batch:

SG win: Ruzh Delta Z
Game gifted by friends: Half-Life 2
HB Monthly/Choice game: Morphblade
Any other game not from above categories: Thronebreaker: The Witcher Tales
Game NOT on Steam: Uncharted 3: Drake's Deception (PS4)
I also plan to finish remaining Steam Spring Cleaning games:
Amnesia: A Machine for Pigs
Paratopic
Sniper Elite V2
...and whichever games for the next monthly theme.
27 April 2020 / Summary of April
I'm finally done with the batch that took me so long:
Legend of Grimrock: Acceptable. Although an interesting concept, I dropped it as puzzles got kind of tedious and I didn't have will to go through it.
Half-Life: Opposing Force: Outstanding. I loved it, thought it was better than the original Half-Life.
Mini Metro: Acceptable. Nice little game, it's probably going to be one of those games that I reinstall sometime later and play a bit again.
UNCHARTED: Drake's Fortune / PS4: Acceptable. The game would definitely get a bigger rating from me, especially considering that it was released back in 2007. I really liked the characters and enjoyed the story. However, there were two very frustrating things that almost made me drop the game. 1) Jet ski. Oh man, I thought the level where you swim through the city was bad, with all the bad guys and barrels. But then they introduced additional obstacle in a later level: fighting the current of the river. I'm bad in driving stuff as it is but jesus that was horrible. 2) Facing constant waves of enemies in a same manner was frustrating enough, and then they introduce the level full of "cursed" things, and if you die the checkpoint is wayyy back so you have to fight all of them again. God no.
Other stuff I finished:
The Secret Order 5: The Buried Kingdom: Acceptable
Demon Hunter 3: Revelation: Exceeds Expectations
Papers, Please: Outstanding. Gotta admit, it's not the first time I played this game - I finished pirated version back in 2013 or 2014 when I was still an idiot. So I have remembered this game and bought it, finally, to relive this masterpiece.
Next batch:
SG win: Thief™ II: The Metal Age
Game gifted by friends: Half Life: Blue Shift
HB Monthly/Choice game: Flat Heroes
Any other game not from above categories: Day of the Tentacle Remastered
Game NOT on Steam: Uncharted 2: Among Thieves