The quest to complete the neverending backlog Vee's profile
I use to have a pretty manageable backlog. Then I discovered bundles sites and SG, since then my backlog has been ever expending.
I decided to fight back, my strategy, I'll try to take it one game at a time. I've been trying to play my backlog for a while now, but I tend to get easily overwhelmed. The BLAEO group came at a perfect time, and I'm hoping that seeing how others tackle their backlog will give me some ideas and help get through mine.
Thanks to everyone in this group for having me !
---
May update
Better late than never… Three more games to remove from the backlog!
First one is Under Leaves, another 100% to add to the list.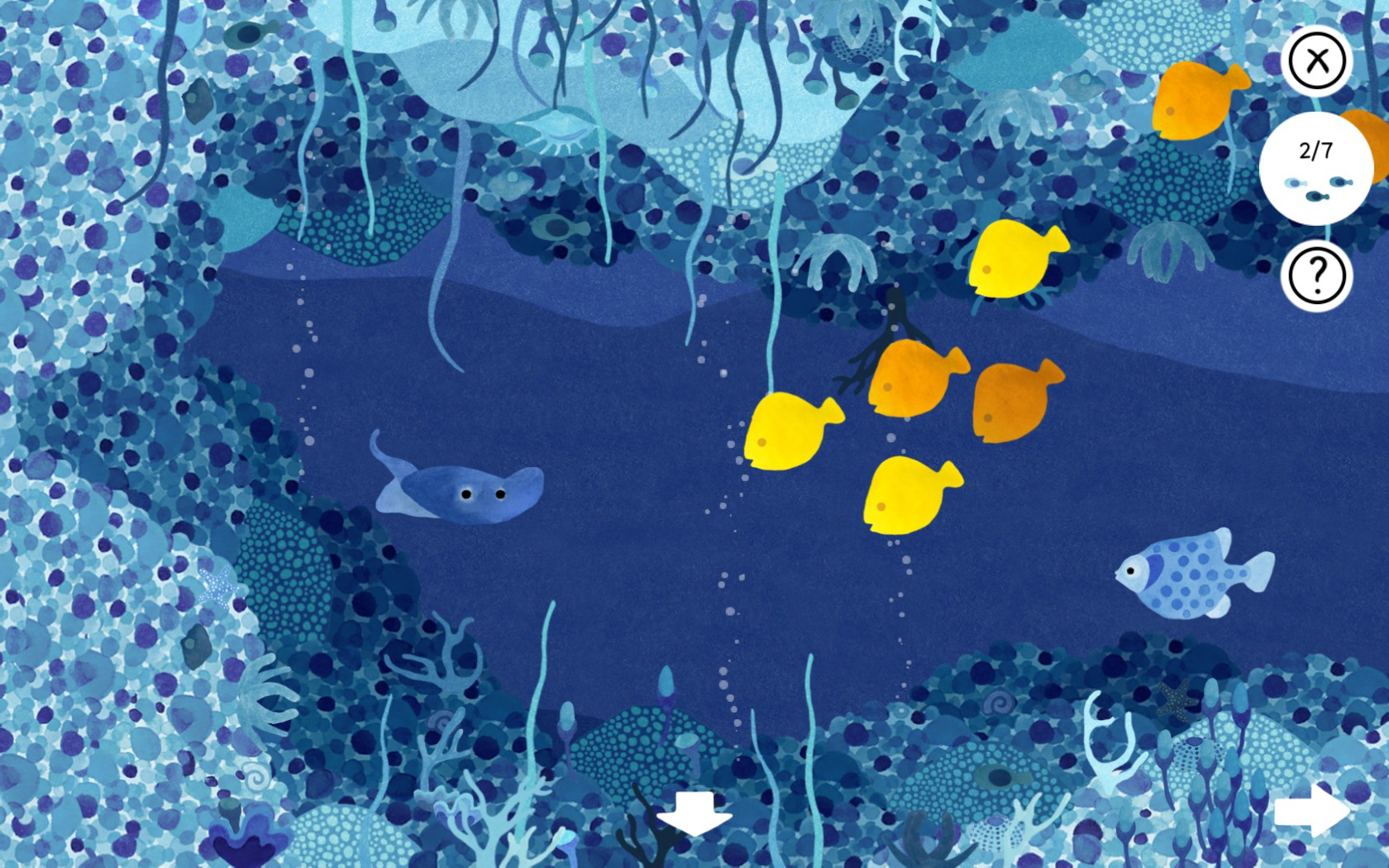 This game was such a nice surprise. This game was awesome, each stage was beautifully crafted and a real challenge. I really didn't think it would be that challenging but the style and monochromatic color scheme made the objects really hard to find at times. The fact that the objects are randomly generated adds some replayability. It made for some really beautiful screenshots for those who care about that kind of things. A must have for all lovers of the genre!
Second is THE ART - puzzle which was not great but a nice way to spent a hour of my time.
A fun little puzzle game, nothing exceptional but a nice game nonetheless. The art piece that form the puzzles are beautiful but I found the puzzles to be a little too easy. The great part though is that you can import your own image, that's a nice little extra that can adds as much content as you want. I haven't try to add anything yet so I'm not sure how well it works.
And a SG win that I've finally finish to 100% last week!
I really liked that game, the dice works really well with the tower defense type of game. It's a really basic game nothing fancy but really well done. It's a nice game, I really liked that I was able to play it 10-15 minutes at a time in between doing other things to change my mind or relax. Once you get the basics down it's really fun. I play only a hour and to 100% but I'm still way off finishing it, I consider it finish for the purpose of my backlog but I know I'll go back to it from time to time just to see how far I can make it. When I've started I really wasn't sure if I was going to like it, it could have gone both way but it really does the TD genre well, it was a real surprise. Thanks to boloxer for making me discover this nice little gem!
Back to finish the backlog
After taking a long break from Steam because of life issues that didn't leave me any time to play game. I didn't work too much on my backlog but I'm back on track slaying my backlog. I finished a couple of games lately, this last week I've finished two games:

This game was surprisingly a lot of fun for such a simple concept. It's a nice game to play for shorter period of time.
It's a tile matching game but with a twist, for two tiles to be matched, they have to connect with a line, which has two or less corners in it and no other tiles blocking the way.
I still have some achievements to finish but I've beaten the main game so I call it finish for now and will probably come back to it a bit later to finish it to 100%.

I won this game on SteamGifts, so I really wanted to give it chance.
It took a bit under 30 minutes and I had completed the game (and received the 42 achievements) and it's only because I took my time.
I could probably have finished it in about 15 minutes.
I didn't expect this game to be spectacular but as it is, you can barely call it a game. The levels design are horrible some of them don't even require you to beat the enemies to finish them because they're all on the higher platform so you can just walk to the door and finish the level in 2 second…
The quest to complete my backlog continues…
I've been busy lately so I haven't played as much as I would like. I still finished one game though. I finished and 100% Contract with the devil , so at least it's not a total failed.
Thanks to Unnatura1 I now own the whole Hyperdimension Neptunia series with all the DLCs, That's awesome, but now I must add three more games to my backlog. So the quest continues… hopefully this month I should be able to finish many more games:)
First finished game since I joined BLAEO
I've finished Always the same blue sky a couples days ago, all achievements earned!
It was a nice little visual novel, the storie was interesting and the graphics beautifuls. The only complaint I've had with this game is that to get all achievements you have to unlock both ending, I would have like the dialogue to be more varied. Even though both ending are very differents one good and the other bad, the dialogue to get you to each one is almost the same.
Well now up to the monthly theme. I don't have any Star Wars game yet, although I got to say the LEGO games at that price are really tempting me. Anyway back to my existing backlog, in keeping with the monthly theme, I will next be attempting to finish Redshirt.
I've already started and have earned 3 out of 20 achievements.