Zelrune's profile
Hello! I am Zelrune! I like to play story driven games like RPG's and VN's but sometimes I stray to other genres if the game looks interesting enough.
I have four dogs and one fish! I love pets!
Fun fact: I fostered a lost sun conure for a week and it was traumatising for both of us.
(He was happily returned home.)
Joined on 04/03/2017!
https://www.steamgifts.com/discussion/b9XQO/extraordinary-backlog-assassins-wanted-apply-here-blaeo-thread/search?page=23#kIN3ZRM
---
September 2021 Report!
This month was a mess. It's done though. It's done.
Finished Styx, and Dragon Time which i'm counting as completed. An achievement was added for a future update and isn't in the game yet and the other one is bugged so those last two are impossible for me at the moment. I'm just marking it as done and will quietly finish any updates in the future. I'm going to be getting into Dragons Dogma next, and I have a lot of anxiety about all the ending achievements and the speedrun achievement, which is why I've put it off for so long. Will I be able to beat it in a month? Likely no. But I have three months to beat my last two games and I'm hoping that's enough. I hope Biomutant has another update to push it out of their mixed reviews before I get to it.
I'm going to be playing a lot of VN's for October, I've picked out some spooky ones, including Sweet Pool, which has way more gore than I expected and I realize that going in blind was probably a mistake. So far a guy had his eye licked and that was something that's definitely in my top 10 things of "things I never want to see again in my life." I have plans to play Return to Shironagasu Island, Fatal Twelve, and Tales of the Black Forest so I have something to play side by side with Dragon's Dogma. I would like to get to Styx: Master of shadows but I don't think that's gonna happen this month.
2/12 SG wins left!
+2 added to my backlog
+6 added to my 100%
Play as Raylan, a young chef who moved with his adoptive father to the new continent on the other side of the ocean to open up a restaurant and start a new life. Unfortunately for him, his simple lifestyle soon comes to a screeching halt; war has already broken out and Raylan gets caught in the crosshairs of a scouting enemy patrol while gathering ingredients on the nearby mountain. Separated from his father, injured and unarmed, all he can do is run until he stumbles, quite literally, onto a sleeping vampire named Yella who quickly resolves the issue while creating a considerably larger one.
And that is where life as an incompetent thrall to a vampire 300 years into the future begins.
Vampire's Melody was really fun, 5-9+ hours to complete, 100+ CG's, animated sprites, memorable music, Yella has full voice acting, there are multiple endings as well as an interactive flow chart detailing all of your choices and endings. There are two routes in the game, A and B, which lead to four separate endings and a handful of smaller bad endings(?) scattered throughout the game. While I enjoyed the story and the banter between Raylan and Yella, I did find a few issues.
Path A has a bug in it. If you previously played Path B first you have the option to skip the section "Death Comes" since you've already experienced it, but if you do that you get locked out of the Path A ending and skip straight to the true end. With no context it gets really confusing. Also, for some reason, my entire flowchart vanished after seeing all endings so I can't view them again without replaying the entire VN.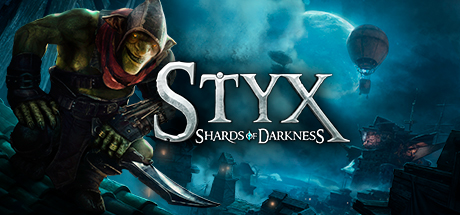 A disappointing amount of recycled maps but really good gameplay.
Styx: Shards of Darkness
7/10
31.0 hours
38 of 38 achievements
More
Styx is a one-of-a-kind talking goblin mercenary for hire that will do anything you want as long as you pay him well. Sneak, steal, sabotage and assassinate your way though 10 missions in this 17+ hour game. You can craft items, daggers, and find apparel that gives unique perks and debuffs to suit your playstyle. While Shards of Darkness is the second game in the Styx series, you do not need to play Master of Shadows first.
While I enjoyed playing, it's a fantastic stealth game with complex level design and a lot of the maps are really fun, one map is recycled three times and another was twice. The final mission was remarkably short, 8 min normal play with no attempt to speed run, and the actual game ending was very vague, so it's a bit disappointing. You also get points taken off your final mission scores for killing people, which is annoying for two reasons. One, it limits a player's playstyle and renders a whole branch of assassination skills pointless, two, you need points to actually get skills so unless you want to wait till later missions to get anything useful, you need to sneak your way past enemies making maps longer and more difficult.
TL;DR: A great stealth game, 10 missions to play through but a lot of recycled maps and a vague ending. You get points taken away from killing npc's, which you need if you want skills.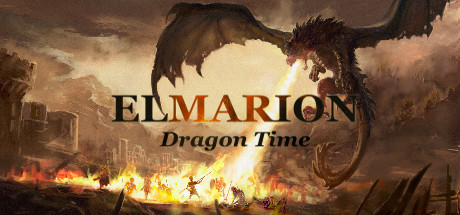 It's been updated a bit in the past year and i've updated my review to reflect that.
Elmarion: Dragon time
8/10
36.5 hours
11 of 13 achievements
More
Play as a Dragon.
Help or become the enemy of humanity in this 5+ hour adventure! Chose one of four dragons to start as, Electric, Earth, Fire or Ice. Each dragon has a unique skillset and as you level up in this game, you can adjust your build accordingly. Equip armor and rings for extra status and elemental damage resistance, find legendary artifacts delve deep into dungeons!
7 maps, 8 dungeons, and multiple quests. This game lets you choose how to complete them. You can either assist humanity against a hoard of undead by doing as the quest entails or attack and kill the humans and destroy what's left of their kingdom.
This game was created and is updated by one person, and it's been in Early Access for a long time, updates are slow but the game is not abandoned. I really enjoy playing and It's worth checking out!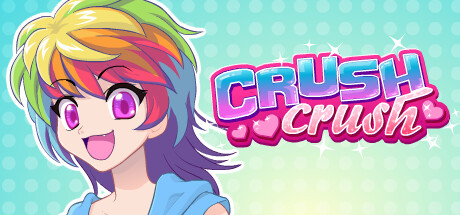 Apparently the boosters multiply your total score rather than it just adding on. I thought I was going to beat it next year.
Crush Crush
10/10
78.2 hours
25 of 25 achievements
More
Crush Crush is an Idler dating sim with lots of events, daily rewards, and DLC. Full voice acting, hundreds of CG's, and LGBTQ+ friendly there is quite a bit to do. This is a long-term game, as it can take years to unlock and see the final ending. It's pretty interactive as well, a lot of care and time was put into it and with the addition of Phone Flings, it's difficult to not find anything to do.
I had a ton of fun playing over the years and it's been a pleasure to finally bring this to a close, while this is the type of game you only put a few minutes a day in, it's added up to 75 hours to 100%. If you're looking for a fun long-term commitment that requires almost no effort on your part except patience, this is it.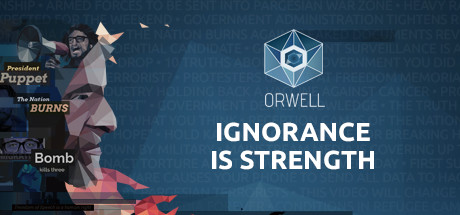 Not as good as the first but definitely still fun and worth playing!
Orwell: Ignorance is Strength
7/10
9.3 hours
19 of 19 achievements
More
Play as a yourself using a government surveillance system, Orwell; and this time, you have a very specific job to do. The editor-in-chief of The People's Voice, Raban Vhart, has been making waves with his anti-government headlines and putting a strain on diplomatic relationships between The Nation and its war-torn neighbor, Parges. Your job is to silence, distract and discredit him until he has no choice but to stay quiet, one way or another.
While not as long as the first Orwell game at 5-9+ hours to complete, with 3 chapters and 4 endings, it's definitely worth checking out if you enjoyed Orwell: Keeping an Eye On You. You can connect your playthroughs together as both games take place at the same time, so your choices in the previous game show up in news headlines in this one. (Does not affect the story, just articles and a letter.) This game introduces new mechanics, a search engine, the ability to manipulate news headlines, and timed events. Every piece of info you add to Orwell increases time by 10 min, but it doesn't make the game difficult as you can reach your goal hours ahead of the cut-off. The storyline was more focused in this one, around one central character, but I guarantee Orwell: Ignorance is Strength deserves its positive reviews!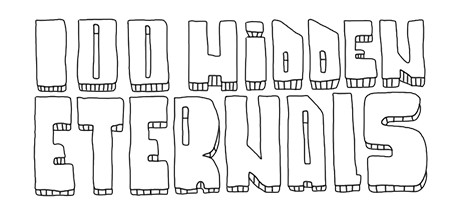 100 Hidden Eternals is a hand drawn hidden object game with animated puzzles. 20-30 minutes to complete, it's pretty entertaining and has a satisfying finish. I've played other 100 hidden games by Anatoliy and so far, this was definitely one of the best!
Pressing the "n" key on your keyboard makes it night mode, which is easier on the eyes and also shows a few secrets in game!
August 2021 Report!
Did an event so I finished a couple games, I also finished Styx: shards of darkness but since I'm missing a couple of achievements I'm not counting it.
A friend gifted me Edge of Eternity so I plan on playing that and/or code vein since I got interrupted. Either way though I'll finish 2 SG wins to make up for this month.
Tbh not a lot happened. Not necessarily a bad thing though. I really wanna play Sweet Pool already!, my new year's resolution is getting in my way! ;w;
4/12 SG wins left
+2 added to my backlog
+6 added to 100%
A successful attack this month!
When a company fails, they go under.
Literally, I mean. They sink beneath the earth, the employees become monsters and for an eternity they haunt the halls and break rooms of their former workplace. Unfortunately for them and even worse for you, that lovely marketing job that you were supposed to be mentored for is unavailable and monster hunting is all that's left. Now, you, Jackie, gets to experience the absolute joy and happiness that is an unpaid internship, delving deep into the ruins of failed startups, beating up former-employees, their bosses and upper management, and acquiring their much-coveted company assets for… reasons? Anyway, this definitely isn't what you signed up for.
8-12+ hours to beat. Playing Going Under is a ton of fun and I really enjoyed my time here, I loved all the side characters and quests, the skills, the scattered shopkeepers you can chat with inside the dungeons and, of course, Eclaire. There are 5-ish dungeons and 3 of them have two separate modes, regular and True Founder mode. All dungeons are randomly generated and nearly everything can be used as a weapon. My favorite thing however is Assist Mode, located directly on your save file. While there are no difficulty levels like easy, medium, or hard, you can add up to 5 hearts, increase weapon durability, lower enemy health, etc, depending on if you want a challenge or just want to enjoy the story.
While I do have some complaints at the time of this review like dungeon breaking skills, a handful of bugs, and a way that you can accidently softlock yourself out of the Elbow Bumper achievement, considering how often there are bug fixes and updates I really don't expect them to be an issue for long.
TL;DR: An awesome storyline, side quests, 5-sh randomly set-up dungeons 3 of which have two modes of difficulty and more skills than you can use making every playthrough different. 8-20 hours to complete and absolutely worth checking out.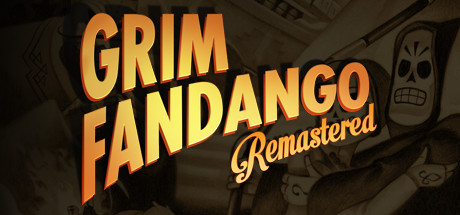 Old but better than a lot of newer games. Weird puzzle solutions.
Grim Fandango Remastered
8/10
12.4 hours
47 of 47 achievements
More
Play as Manny Calavera, a travel agent in the Department of Death. Your job is to help the recently departed leave the Land of the Dead. Depending on how many crimes were committed or how saintly your client's life was while alive, they will either be trapped here in the eighth underworld until they've paid their dues, or given one of several methods of transport to the Land of Eternal Rest.
Manny was the best travel agent in his department, but with a new boss comes new troubles. Suddenly being demoted and having a storage closet as his office and all his new clients are losers or criminals, something else is going on. Train tickets going directly to the land of Eternal Rest are mysteriously missing, and Manny teams up with Glottis, an elemental spirit, to track down a newly dead named Meche, who's ticket was stolen, is his key to unveiling this malicious plot and getting his job back!
Viva la Revolucion!
10+ hours long and well deserving of all it's positive reviews, Grim Fandango was an absolute pleasure to play. I loved the story, worldbuilding, music, witty dialog, and having a sarcastic, pessimistic and yet heroic main character with a romantic streak. I loved all the characters and their designs, the villains, the atmosphere as well as the elemental spirits. I started this game with rather low expectations, I don't particularly like point and click games and the quality and full voice acting caught me by surprise!
The only negative I can think of is the puzzles. While managing to finish one is nice, they can get really, really difficult since the solutions are way out of the norm. If you manage to beat this game without occasionally looking at a guide, kudos to you, because I couldn't.
TL;DR: 10+ hours of gameplay with an epic story and fun characters, Grim Fandango is well deserving of it's positive reviews.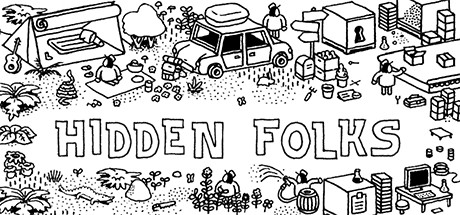 A fun game to pass the time, even better once you realize there is a dark mode.
Hidden Folks
10/10
7.6 hours
8 of 8 achievements
More
Hidden Folks is a hand drawn HOG with 32 areas, look for hidden objects and people in an interactive environment with thousands of sound effects! 7+ hours long with a lot of options to change the game to dark mode or other alternatives, as well as a slider that changes the brightness level.
I really enjoyed playing Hidden Folks, there are a ton of unique re-playable levels with my favorites being the factory and beach areas and the sound effects are pretty entertaining.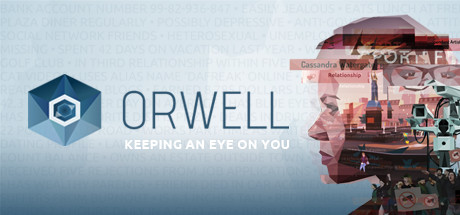 Play as yourself using a government surveillance system, Orwell. Investigate the public and private lives of suspect individuals and citizens to find the one responsible for a series of terror attacks and prevent more from ever happening. Moral dilemma nothing, create profiles and collect data to submit to your superiors to bring individuals in for questioning, arrest, or deliver your own type of justice. No one is completely innocent.
Orwell: Keeping an Eye On You is a text based 7+ hour game with 5 chapters and 3 endings. Typically, reading the description of the game it would be natural to suspect Orwell is about learning the evils of government surveillance systems and their terrible effects, but both sides of the issue are shown and the game is very morally ambiguous. There are no right or wrong answers to your choices and honestly, it made the game more interesting. I took my time and ended up playing 9 hours straight instead of the 2-3 I planned. Orwell is remarkably immersive for a game and I definitely recommend you play it if you're even slightly interested in the story.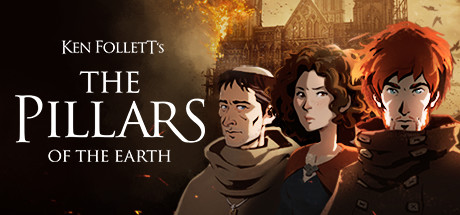 Fantastic game but heed the warnings, I didn't expect it to be so gruesome and vulgar.
Ken Follett's The Pillars of the Earth
7/10
18.7 hours
41 of 41 achievements
More
Warnings: animal abuse (animal fighting, dog gets killed via bear), rape threats, gore, murder, mutilation, etc… And since this is an accurate depiction of the middle ages, a 13/14-year-old girl is married to a man more than twice her age.
Pillars of the Earth is based off the book with the same name. Play as three characters, Jack, the outlaw who lives in the forest with his mother; Aliena, a former noblewoman looking to fulfill her fathers dying request and find a home; and Philip, the monk and prior of a small crumbling cathedral in Kingsbridge. When a stirring war brings famine, death, and refuges to the town of Kingsbridge, Philip and a master builder begins the construction of a huge and grand cathedral to bring hope, wealth, and security to its population. Change the fate of characters in the books and maybe, just maybe, find your own happy ending.
While I would recommend against giving this game as a gift to someone with no knowledge of the game's gruesome contents, the art and characters are quite lovely and the story is remarkable. 18+ hours to complete, 200+ hand painted backgrounds, full voice acting, and with animated character sprites it's well worth buying at full price. The only cons I want to complain about is that Alfred disappears during book 2 and shows up at the end to remind people he still exists, and then is seriously glossed over in book 3. Book 3 also felt pretty rushed as it tied up a lot of loose ends, and ironically, I enjoyed it more than the previous two books, but still left some questions regarding individual characters I won't get into here.
TL;DR: Uncomfortably accurate depictions of 12 century lifestyle + gore, mutilations, murder, hanging, rape threats, and child marriage wrapped up in a pretty bow that is quality art, voice acting and incredible storytelling. 18+ hours to beat, play it if you want.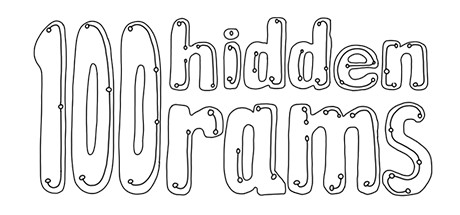 100 Hidden Rams is much easier and about half as long as previous games, but it's still a satisfying finish. There is a very cute hand drawn background complete with fun music and a few animations. However, because it's only 6 minutes of content, I would get it only on sale.
July 2021 report!!
Had my most successful steam backlog attack of the year, added one to my backlog which was a SG win and beat 6, so I'm +5 up! I somehow won Biomutant so I'm hyped to play that in a couple months. I wanna play it ASAP but it's a bit buggy and I want more updates to fix those before I get too deep into it.
I've had a pretty solid month all in all, I only disliked one game and I'm happy I got to play an open world because I haven't played one in a bit so it was a nice change of pace.
I've added a new tag to my profile, "Beat 2021" so I can see how many games I've beaten this year and in order. Sorting it by playtime is weirdly encouraging.
SG wins left: 4/12
Backlog: +1
100%: +6
Koa is an orphan adopted by a retired navy officer, Yaya Haku. For years they lived on a large Island on Mara growing crops and raising animals until tragedy strikes leaving Koa alone to raise herself. One night there is a strange glow from the ocean, and Koa meets a strange girl named Napopo who needs help! Together they make their way off the Island and onto a huge adventure!
I had a ton of fun playing, Mara is a huge open world that's mostly ocean so you travel by ship. Rescue animals and bring them home to your Island to get livestock, feed them your crops to let them grow bigger, and you get other animals like dogs, geese, mice and squirrels as you play. There are a lot of npc's and the music was really fun to listen to while you explore! You can grow trees on your island and dress up Koa with different outfits and backpacks, no quests are time-sensitive and there is a lot of Islands and activities like fishing, diving, mining, treasure hunting, etc…
The only downside of the game I've noticed is that all the quests are fetch quests, but fast travel does exist in the game so it's not a huge bother. A few bugs like during a pirate racing quest fast travel is disabled until you beat her, and when you grow coconut trees on your island you can just run through them like they don't exist.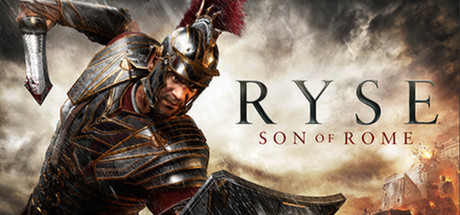 Play as Marius Titus, a regular soldier of Rome before the city was attacked by raiding barbarians. After having lost his entire family, Marius throws himself into his military career and enters a game of gods as he works his way up the ranks and takes his revenge.
First of all, this game is amazing! Second, I can't believe this came out in 2014. Aside from having crashed on me one time, the graphics are beautiful, the music is intense, and the battles- EPIC! Fighting is so smooth and the finishing execution moves you can do has been elevated to a form of art. The ending was one of the best I've seen in a game and I don't see how people can't recommend it.
This game has multiplayer, and I've never had trouble finding a partner, the co-op is very much alive.
6-12 hours to beat story mode and 25-50 hours to 100%. This game regularly has good sales but even at $9.99 it's still an excellent buy.
Achievement hunters beware – You need to play through the game three times at minimum and explore multiplayer in all its aspects.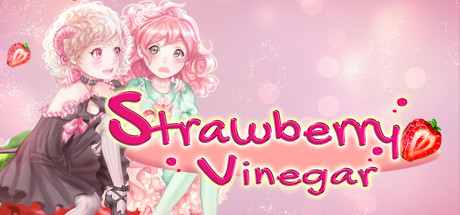 Fluffy and cute! Lot's of food CG's made me snacky.
Strawberry Vinegar
8/10
6.6 hours
28 of 28 achievements
More
After yet another dull day of elementary school, Rie comes home and opts to make herself some cookies. It was a boring, stressful day and she still has homework to finish, she deserves these cookies. Making, mixing, and putting them in the oven to heat up, Rie goes upstairs to get a head start on her homework; but when she goes back downstairs to check up on them – there is a demon in the kitchen?!?
"Feed me, or I'll reap your soul!"
Enter a VN of absolute fluff. It's wholesome, it's cute, adorable, and charming! The dialog was well written and one of my favorite things was that Rie's parents played an active role in Strawberry Vinegar. They both have a healthy relationship with each other as well as their daughter and encourage her and that's a really sweet and rare theme in VN's that I do not often encounter.
6+ hours for a single playthrough with 6 endings, 4 bad and 2 good. The CG's are very well made, the sprites are animated and have several outfits each. The game design is very cute and I especially love the save/load screen. A lot of love and time went into the making of Strawberry Vinegar and it's easy to see.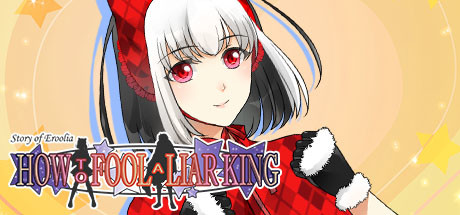 Play as Reginia, a girl from Ozzwa, who, while in the process of running away from home, opens her bedroom door to leave and finds herself magically transported to the Cursed Island; Eroolia. While wandering around, she stumbles upon three men, Juli, Mars, and Ronan. They are on a mission to the hidden country of the Luccretias, Laarz, and Reginia joins them in an attempt to find her way back home. Will she fall in love before that happens?
How to Fool a Liar King is second in the series. How to Take Off Your Mask is first but Liar King can be read as a standalone. 5-9 hours to beat both routes, 7 chapters per route. You must play both of them to fully understand the story. All the sprites are animated with full voice acting and while things get dragged out because Reginia is a bit dense and forgets important things, it's a pretty solid VN to read if you're interested. I didn't hate it, but it was definitely more enjoyable than HTYM.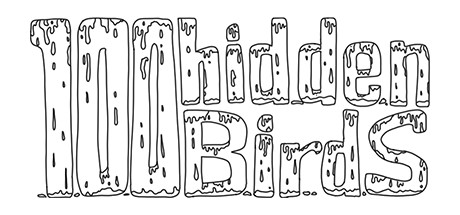 A fun laugh and a nice break to play in between games.
100 hidden birds
10/10
0.3 hours
100 of 100 achievements
More
Find 100 surprisingly well-hidden birds in this 20+ min game. Featuring a bunch of random achievements to make you laugh, catchy music, a oddly satisfying ending, and a hand drawn art style that's pretty fun to look at. Absolutely recommended if you want to take a break and unwind.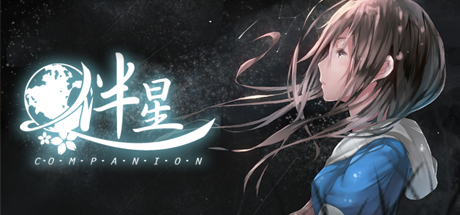 Way too much stuff was clearly cut out and ends abruptly.
Companion
0/10
2.0 hours
no achievements
More
Companion Star Project was supposed to be the solution to many of Earth's problems. Find an Asteroid with similar suitable living conditions, and nudge it into the suns orbit to make it a "companion star." A second Earth. This Project however, failed rather spectacularly and now an Asteroid is hurtling through space with Earth as it's impact zone.
Realizing there is no way to stop this world-ending event, top government officials and scientists that were working on the CS project are heading deep, deep underground into hibernation hoping to wake up again in the distant and far-off future. The end of the world is kept a secret from the public, and everyone is living blissfully unaware that they are in their final moments.
The world is ending in one month and you go underground in five days. So, what do you do? Hire a prostitute, of course.
Companion is a 2-3hr Kinetic VN with Mandarin voice acting. While Companion wasn't a bad read, I didn't find anything I particularly liked about it either. This review is negative because the ending was rather uneventful and was clearly cut short and rushed.
You don't have a choice at the end. The entire game was you planning on going underground into hibernation and then at the very end of the story you change your mind 5 paragraphs before the credits. I didn't particularly care for Airi but it would have been nice to at least have some info on how the final month/end of the world went instead of cutting it off right then and there. Additionally, as proof the game was rushed you just need to watch the opening video on the game's page and the game opening when you start. You see character sprites that were never added to the game, as well as your own character, where you actually learn his name, Kevin, as I don't recall anything actually telling you in-game. Airi's name looks like it was changed last minute from AiLi.
June 2021 Report!
Finished a SG win, beat another but still need to 100% it. Most of my games were mediocre and it was a bit dull this month. All the best games were so short…
I did however, get my first Curator request that I beat and reviewed, so that was pretty fun! (The Chronicles of Hercules: The 12 Labours)
I also bought a ton of stuff during the steam sale and added a lot of extras from bundles to my library, and I sorta cheated my new year resolution by deleting games I no longer had any interest in playing so I didn't have to overwhelm myself doing 16+ reviews this month.
I had an odd amount of indie games I added in 2016 with genres I hated so out they went, an impromptu library cleanup.
4/11 SG wins left
+8 to backlog
+8 to 100%
So I've done nothing to make a dent this month, the battle continues.
Rosemary is a Knight! Well, not really, not yet. Anyway, Rosemary is a "Knight" who wants to make a name for herself and make her family proud! Traveling for a year, gaining experience and honing her skills, she makes her way to a tavern at the base of Mt. Needle seeking her destiny! Mt. Needle is a dangerous place, known for it's freezing rain, blinding blizzards, and monstrous beasts; but it's also a shortcut straight to Starlight City, making it a perfect place to choose her fate!
Luckily for Rosemary, four princes are in the tavern needing an escort across the treacherous mountain; Falkner, Prince of the Fae; The Little Prince of Elgandir and his caretaker; Kuya, The Beast-Prince of Moonforest; and lastly Tirune, Prince of Dragons.
With whom does her destiny lay?
This entire VN is so sugary sweet, I loved it! Rosemary is very innocent for a Knight and all the princes are so cute! The art style in particular just made everyone so endearing and the romance is so fluffy! While, if you squint, the story and worldbuilding is rather dark I still recommend playing Rose of Winter. However, the price point is a bit high for 3 hours max of content, you should wait for a sale.
A very cute and relaxing game if you want to decompress or just unwind for a bit. While having a rather short playtime of 20-30 minutes, it's a fun and playful artistic interactive puzzle. Your goal is to find a hidden key -or in this case; a cube- in each room and use it to move on to the next area. The only downside is that it's too short.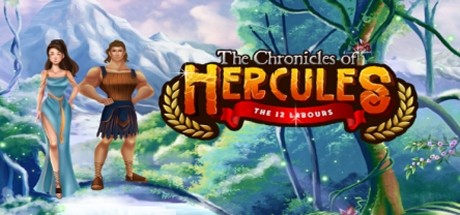 A fun match 3 game with a family friendly version of the 12 labors.
The Chronicles of Hercules: The 12 Labours
9/10
11.9 hours
no achievements
More
The Chronicles of Hercules: The 12 Labours is a match 3 puzzle game that can be completed in 10-12 hours. With multiple powerups and numerous puzzles, there are many different ways to play. Puzzles can be completed in 4-10 minutes and gradually get more difficult as the game goes on. Family friendly, you can create multiple profiles with friends and compete with each other in a sort of offline multiplayer.
The only Issue I noticed was you could not access the main menu from the map, and had to start a puzzle to exit the game.
Overall, it was a very fun and enjoyable experience. The puzzles were interesting and engaging and for $5.99 it's an excellent buy.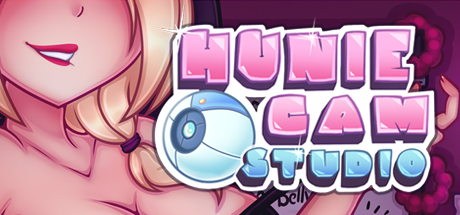 I would only recommend HunieCam Studio to devoted fans to the series, or at a good discount if you're just interested. While it's a good HuniePop game, it's a bad management sim.
There are 18 girls you can manage; each can unlock 5 different hairstyles and 5 unique outfits. Actual gameplay is very simple once you get the hang of it, however, it's very repetitive and gets more so as the game goes on. 1 hour to beat, not for younger audiences.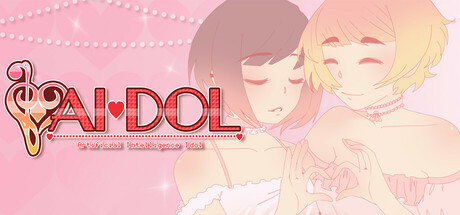 Play as Hana, a young girl who loves Idols! Actually, she likes just one, her name is Aiko! Hana is a young high school student with a bit of social anxiety and awkwardness, but one day while browsing her favorite Idol Forums, she gets a request for help by a new user, someone who either actually is Aiko or is really invested in roleplaying. Suspicious of their intentions but as Aiko's number one fan, unable to let this go, she must either punish this pretender or defend her Idol!
AIdol, while not the best VN I've ever played is definitely not that bad. The biggest con I can think of is that the story itself is rather plain and uninteresting. Where AIdol really shines is the upbeat music, adorable artwork, and its multiple well-built side characters and stories. 3-5 hours per route, LGBTQ+ friendly with same sex romances, it's a decent enough VN if you get it on a sale. Not everyone has a happy ending however.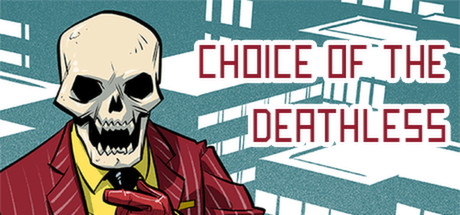 Lots of content and LGBTQ+ friendly, a fun adventure.
Choice of the Deathless
10/10
8.5 hours
32 of 32 achievements
More
Fresh out of school, you sign a contract to work with an elite demonic law firm. Spend your days managing your student loans and love life, attend meetings, help break demons out of bad contracts to get them home or a nice work visa, while occasionally making holes in various realities and deposing a god or two on alternating Thursdays. Use your Craft to make friends, enemies, or lovers on your way to the top of the food chain and make partner, keeping your soul and body intact - if you can.
I had a ton of fun playing Choice of the Deathless, 2-10 hours of content, LGBTQ+ friendly, three romanceable options with one changing gender based off preference. Multiple endings, choices matter, extremely well written and lots of dialog options to choose from. It's an easy game to recommend.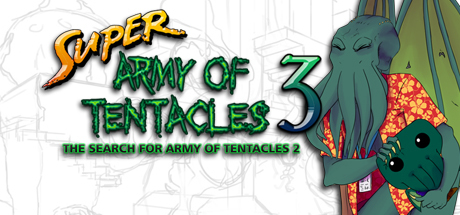 A fever dream with a Lovecraftian twist. A Microsoft paint nightmare. Do not.
Super Army of Tentacles 3: The Search for Army of Tentacles 2
-10/10
13.0 hours
59 of 59 achievements
More
It's 2017 and the Apocalypse is years ahead of schedule and the gods have disappeared. You, a Deep One, have awoken from the Dreamland and must find the Necronomicon before Nyarlathotep, The Crawling Chaos and his 7 gods does and restore things to how they were or bring in a new age.
Alright, so SAT3: TST2 is the third VN in the series and it's not nearly as cool as I made it sound in the paragraph above. This VN is, at its core, pure insanity and chaos. It's a Lovecraftian adventure where you fight monsters by answering trivia questions (Brush up on your Shakespeare.) and fly around on a floating ship/city while "fighting" Microsoft paint horror monsters and creatures. One moment you're in Antarctica making friends with a… yeti girl with pointy teeth (?) and the next you're challenging Alexander Hamilton to a rap battle and signing the declaration of Independence. (Reminder: It's 2017.)
TL;DR: It's pure insanity and I would only recommend it if you love fever dreams with a Lovecraftian touch; or if you read the other two VN's in the series and liked them, which prompts the question, WHY?
https://i.imgur.com/nxyEHm9.jpg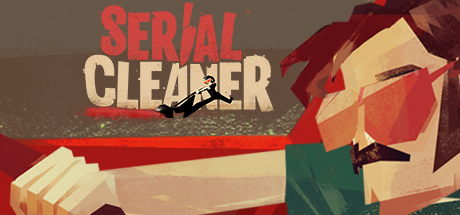 In Serial Cleaner, take requests from killers and unknowns to clean up their crime scenes. Avoid the police, collect and dispose of evidence, use your trusty vacuum cleaner to clean up all the blood spill, hide the bodies, and vanish, leaving no trace that anything ever happened.
Serial Cleaner is a ton of fun, 20 story levels with 10 bonus levels with the movie contracts being my absolute favorite! The game has a 70's theme with nifty background music, a customizable character with a bunch of outfits. I liked the story as well; the ending was really fun and I'm really glad I played! Gameplay can take anywhere form 7-20 hours, easy to replay!
44% (177/405)
20% (83/405)
18% (73/405)
18% (71/405)
0% (1/405)
May 2021 report
I didn't do super well this month, I kept having to take mental health breaks playing Saints Row 3 because the co-op achievements are migraine inducing.
Also i'm lazy.
I managed to get my first curator request earlier today, so i'm really excited! I'll finish it sometime next month as I'm still figuring out what games to pick out and play.
5/11 SG wins to go~
+1 to backlog
+4 100% completed
Play as Aoba, a normal guy working in a spare parts shop trying to live a peaceful life. Living in the shadow, literally, of a huge walled off mega resort and city aptly named Platinum Jail isn't as easy as it sounds. Rhyme Gangs roam the streets marking off ever changing territories and Yakuza reign supreme, making your corner of paradise remarkably dangerous. Still, despite your best efforts at avoiding violence, a mysterious power forces you to meet new people and leave your comfort zone to find out what exactly is behind those shimmering walls and discover the true face of the Toue corporation.
I loved playing DRAMAtical Murder, a 10-13 hour LGBTQ+ VN featuring exceptional storytelling, characters, CG's, and voice acting. While this game definitely isn't for younger audiences and has some uncomfortable themes, DRAMAtical Murder is already one of, if not, the most well put together and best VN I'm going to play all year. Game was made in 2012 and, finally, officially translated to English 2021. I look forward to the Re:Connect and any future translated games!
Rated the routes:
Mink – 0/10; for people who enjoy unhealthy relationships. Noiz – 4/10; bit of an asshole but cleans up at the end. Koujaku – 8/10; short-tempered guy, but very nice good ending. Clear – 9/10; literally just a cinnamon roll. Ren – 100/10; GOODEST BOI.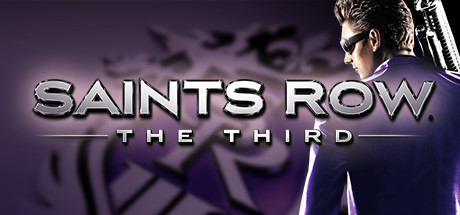 Fun game but think twice about getting 100%
Saints Row: The Third
7/10
92.9 hours
83 of 83 achievements
More
When a bank heist goes terribly wrong, the Saints are kidnapped by The Morningstar and taken from Stillwater to Steelport. Escaping after the death of one of their own, Johnny Gat, the Saints take their vengeance by hunting down The Syndicate, an organization comprised of three gangs, The Morningstar, Luchadores, and Deckers. Take over the city!
This game is wild. It's fun, it's interesting, and absolutely insane. 20 hours to beat, multiple soundtracks, a rather incredible storyline, character customization, witty dialog, Saints Row: The Third is definitely a game worth playing, especially with how frequently it and it's DLC goes on sale.
However, Achievement Hunters Beware! The co-op achievements are very specific and must be done on a brand-new game and all on one save file. DLC activities and missions do not count. The co-op achievements alone increased my playtime by 50 hours because I didn't realize till after I had to restart. It gets very frustrating very quickly and the only thing that saved my sanity was the car radio.
Sha La La La La!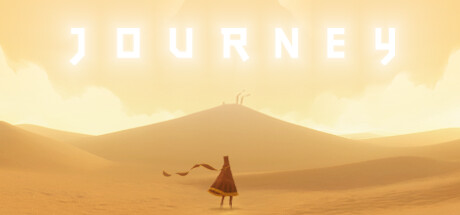 Journey is a very relaxing and gentle linear adventure game with an unforgettable soundtrack and an intriguing storyline. The graphics are stunning and it's especially easy to lose time while playing. A single playthrough takes about two hours but the re-playability is remarkably high, no journey is the same as the last.
Make your way to the mountain while uncovering your history and the story of the civilization buried in the sand. During your journey, you can meet other travelers. Cross paths with them or join together to get to the peak.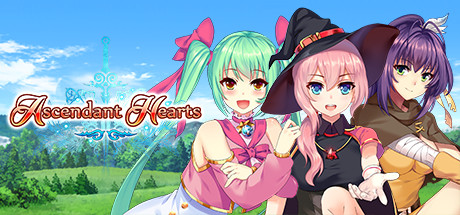 Waking up with amnesia in another world is the least of your problems. Suddenly appearing in the town of Lightshire while it's being attacked by Darkwolves and being rescued by a pink-haired mage insisting you become an adventurer is a whole nother story. Lost and confused, you slowly learn how to complete quests, and become a proper, if reluctant, tank. Solve the mystery of why the monsters keep attacking Lightshire while clearing the mages name!
I would have a hard time recommending this so I'm not going to.
You have three romanceable characters, Aiko the healer, Chise the rogue, Shiori the mage. While they are certainly likeable, I didn't find them loveable and it was hardly worth remembering their names rather than just pink, green and purple.
The entire time you are just trying to stop the three love interests from fighting each other and you just keep getting pushed around. You get forced into becoming an adventurer and a tank when you clearly don't want to, and just keep getting dragged everywhere. The ending of the story was rather underwhelming as well.
TL;DR: While Ascendant hearts is well written and has lovely backgrounds, that's all it has going for it.
April 2021 Report!
Managed to get through more games than usual, but that's mostly because I added a bunch of stuff to my backlog. I didn't quite mean to add so many, but I ended up pushing myself a bit more because of it.
I have however, happily managed to 100% three SteamGifts wins so I'm pretty pleased with myself this month, leaving me at 6/11 left.
Added to backlog +7
100% +8
Spyro™ Reignited Trilogy is a huge and fantastic remake of three of Spyro's original games. Spyro: The Dragon, Spyro: Ripto's Rage! And Spyro: Year of the Dragon! Not only were all three games mapped faithfully, with new modern mechanics and updated graphics and characters, it's extremely similar to the original games. In spirit, Tom Kenny, who was the voice actor for the original's Ripto's Rage and Year of the Dragon was brought in to keep Spyro's voice the same.
Also, you can switch between the original Spyro's soundtracks and the new remake of it in settings!
As someone who has never actually played a Spyro game, I had a ton of fun! 50 hours to complete 100%, interesting characters, fantastic animations, engaging storylines, it's hard to not recommend! With three games in one, the price tag is perfectly suitable and it's worth it to get it at full price.
Toys for Bob and 22 other developer groups and studios worked together to make this game, and they have done a phenomenal job.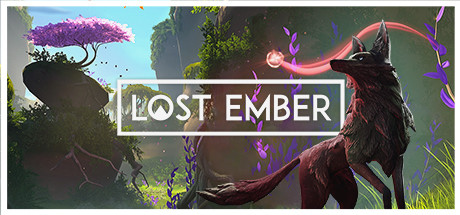 A beautiful and wondrous fantasy world, I thoroughly enjoyed my time playing.
Lost Ember
10/10
15.2 hours
33 of 33 achievements
More
Lost Ember is an absolutely stunning 5-15 hour hour game, the music is top-notch and the graphics are incredible. The story was fun, interesting, curious, and heart-wrenching and it's everything I knew it would be after watching the trailer. Enter and explore a huge Fantasy world that was abandoned and destroyed by greed, vengeance, grief, and the natural passage of time.
Uncover lost memories, discover who you truly are, and help the lost soul – and yourself – journey to the final resting place of nearly every soul, The City of Light.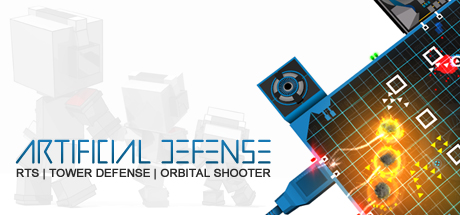 If you like Tower Defense games, you will love this!
Artificial Defense
7/10
21.4 hours
16 of 16 achievements
More
Artificial Defense is a unique mix of an "orbital" shooter, strategy, and a tower defense game set in the theme where you are an AI protecting your "core" from oncoming creeps, or invaders.
Upgrade your towers and production capabilities by completing 49 different challenges, and shoot or bomb your enemies from above.
I really enjoyed playing Artificial Defense, it's definitely a one-of-a kind tower defense. The music is very catchy and the graphics are smooth. The challenges get more and more difficult as you progress through the game. To finish a challenge, you need to achieve the objective, but you don't need to leave immediately after. All levels can be endless and the longer you play the more points you can get for upgrades.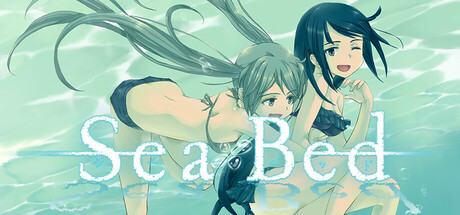 A slow paced, slice of life yuri+mystery kinetic novel with a mindblowing ending, I loved it!
SeaBed
10/10
19.1 hours
14 of 14 achievements
More
Warning: This VN is very slow-paced.
SeaBed is an immersive yuri themed mystery kinetic novel that can easily take around 19+ hours to complete. With 93 unique CG's, developed characters and multiple soundtracks, it's easy to get absorbed in the story.
In SeaBed, you play and switch between three different perspectives.
Sachiko the designer, Takako the adventurer, and Narasaki the psychiatrist.
All three girls were childhood friends; however, overtime, Sachiko and Takako naturally fell into the role of lovers. Both quitting their jobs and becoming co-owners of Clover Design Office while taking regular vacations to new places overseas, life is going very well, until it isn't.
Takako is discovered to have developmental amnesia, and one day, mysteriously vanishes.
Find her.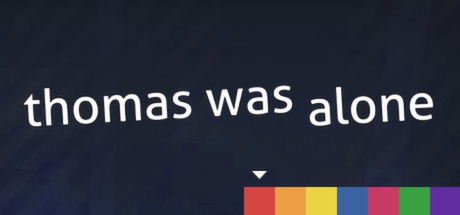 Has a open ending but the story was pretty good, considering the AI's were a bunch of shapes.
Thomas Was Alone
8/10
6.0 hours
35 of 35 achievements
More
You start playing as Thomas, a red rectangle AI that has recently become self-aware. While exploring, you soon meet and befriend numerous other shapes like yourself that have their own names, personalities, and super powers. Together, you make your way throughout the levels.
Thomas Was Alone is a lovely minimalistic game with simple mechanics and easy/difficult puzzles. Depending on how you play, it can take 3-6 hours to complete. While rather short, it does contain narration throughout the game introducing important story points and new characters. The ending is a bit too "open to interpretation" but overall Thomas Was Alone is a very enjoyable and pleasant way to spend an afternoon.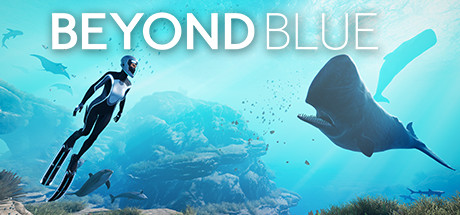 I adore these types of games and even if this Isn't the genre you usually go for, it's worth a playthrough.
Beyond Blue
10/10
5.4 hours
30 of 30 achievements
More
Beyond blue is an exploration and documentary-based game set deep into the ocean. Play as Mirai, a deep-sea explorer and scientist part of a newly-formed research team with Irina and Andre. Follow, document, track, and take samples of whales, dolphins, fish, turtles, and more in this informative and fun 3-5hr adventure!
I had a ton of fun playing, I love these types of games and it was a real treat to see all the behind the scene videos and listen to whale calls. My favorite thing though, was that despite going into deep, deep sea there were no jump scares at all and nothing can attack or hurt you. I am wholeheartedly a coward and I freely admit that.
Beyond Blue is more than just a documentary though, there is real story going on and it really makes you wanna keep pushing forward further down into the heart of the ocean. I loved the voice acting, I didn't experience any problems (Except, for some reason one fish was invisible. I found him on accident though.) and I wholeheartedly recommend Beyond Blue to literally anyone, even if this isn't the genre they usually go for.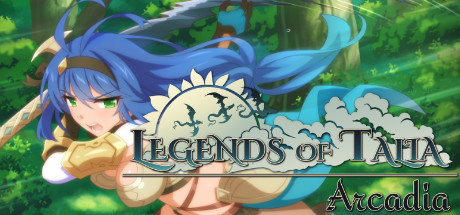 While I've read more interesting things on the backs of shampoo bottles, for $0.49, It's exactly what you pay for.
Legends of Talia: Arcadia
3/10
0.6 hours
9 of 9 achievements
More
Play as Knight and Legendary Hero of Talia, Arcadia! Tired of being the Hero and having people constantly overestimate you due to your unwanted titles, settling down in a small random village and retiring has become the latest priority. However, due to a haunting mistake of the past, trouble is about to find you and take you on yet another adventure!
Legends of Talia: Arcadia is a kinetic novel that's pretty much exactly what you pay for. The story isn't that interesting and the game can be beaten in less than an hour. While I did enjoy that this Sakura game was more story based and noticeably "toned down," I've read more interesting things on the back of a shampoo bottle.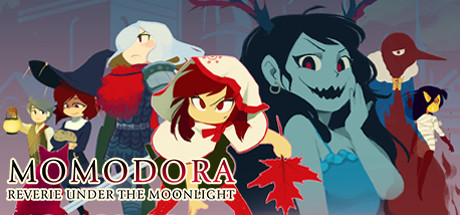 A decent game with subpar endings.
Momodora: Reverie Under the Moonlight
6/10
13.3 hours
9 of 9 achievements
More
Play as Kaho, the Priestess from the village of Lun! Lately, a terrible, terrible curse has spread across the lands, and the only way to fix it is for Kaho to travel from her homeland to the Kingdom of Karst to seek the aid of the Queen! However, not all is well in the kingdom.
Meet plenty of new characters in this short and tragic 5 – 20 hour tale!
While Momodora: Reverie Under The Moonlight is an adequate game, it's really hard to say it's any good until a couple hours in. Until you actually find upgrades and learn attack patterns, every enemy and boss can actually be pretty tough and will kill you if you don't pay attention. Once all the upgrades are collected, the game is much easier, but the opponents stay exactly the same. Some of the enemies you find in the beginning are the same ones you find right before the final boss room and there really could have been a bit more variety.
The biggest disappointment for me had to be the endings. While I'm not posting any spoilers about it, I probably wouldn't have gotten the game at all if I had known.
Regardless of all it's faults, it's not a bad enough game for me to not recommend it, and if you are interested in playing Momodora, I suggest either looking up gameplay videos or reading more reviews first.
42% (168/396)
21% (82/396)
21% (84/396)
15% (58/396)
1% (4/396)
March 2021 report!
ALSO: It's my birthday today! March 31st!
One more day and my life would have been a joke!
…This month has been very difficult and disheartening for me in terms of games. I sincerely hope it was just me that had such a bad streak of games.
SG wins left: 9/11
Finished +5
Added to my backlog +1
Gifts +4
Total: +5 - 5 = 0. My backlog has not moved this month. The battle continues.
After being flung from space into the surface of an unknown planet, you, A.R.I.D, (Autonomous Robotic Interface Device) a highly complex combat AI installed onto a spacesuit, comes online after your human inside the suit, Colonel Josephs, is unresponsive, unconscious, and assumingly in critical condition. Temporarily taking over control to get him quickly to a medical station, you find yourself underground in a decaying and abandoned factory.
You have three mission parameters and one goal.
Must not misrepresent reality.
Must be obedient.
Must protect the active pilot.
Goal: Get the pilot medical assistance by any means necessary, and don't allow the life support to expire.
I am incredibly impressed with The Fall, while some of the interactions are clunky, the storytelling is absolutely incredible and the ending was [i]amazing.[/i] The Fall deserves it's high ratings and I look forward to playing Part 2 sometime.
TL;DR: Rushed AI overcomes many obstacles by shooting first and asking questions later.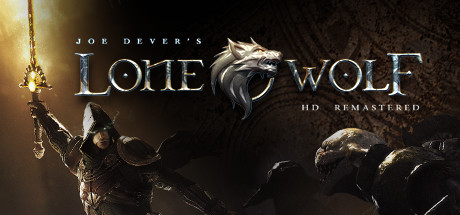 Amazing gameplay with an incredibly disappointing ending.
Joe Dever's Lone Wolf HD Remastered
4/10
27.0 hours
79 of 79 achievements
More
In Joe Dever's Lone Wolf, you play as Lone Wolf, the Last of the Kai, Lord Protector of Sommerlund. Everything starts when you get an urgent message stating the frontier village of Rockstarn is likely about to be attacked by monsters and the enemy of the Kai. Immediately jumping on your horse and making your way there, you find you are much too late. Fight back against enemy forces, rescue the villagers, and storm the fortress of V'taag after discovering a threatening plot in this turn-based choose-your-own-adventure based off the novels!
I had fun playing Joe Dever's Lone Wolf, but I've come to a decision that I can't recommend it due to the rather abrupt, nonsensical and disappointing ending as well as a few story flaws. There was romance when there shouldn't have been, Absolutely no build up, 5 minutes before the game ends, right before the final fight. and the game ends rather abruptly after defeating the last boss. Who wasn't even the last boss, it was the general. Coward ran away the second he saw his minion get annihilated.
One of my biggest issues is with a npc you run into early on, Leandra. Leandra seems to serve absolutely no purpose but to cause trouble everywhere she goes, and aside from needing to be constantly rescued, she has the survival instinct of a suicidal lemming. Story wise, as lord protector, you are supposed to help people and yet in order to constantly make sure Leandra doesn't accidently off herself, you end up abandoning three villagers in Act 1, two people in Act 3, and one person in Act 4. This is incredibly disappointing for an RPG as there is literally no way to save these people, especially considering that's your actual job.
Another annoyance of mine is how absolutely unbalanced some of the skills are. In the beginning, you pick what talents and skills you want, but some of them are used so infrequently they are essentially worthless. Having to re-roll your character in Act 3, 8-10 hours in, because the previously unneeded Sixth Sense skill Is suddenly needed twenty times doesn't sound like a good time to me.
I heavily recommend this set up, Healing – Mindblast/Mindshield – Weaponskill – Sixth Sense.
I did not read any of the novels before playing this game, but if you have and are a fan of them, you will probably end up enjoying this more than I did.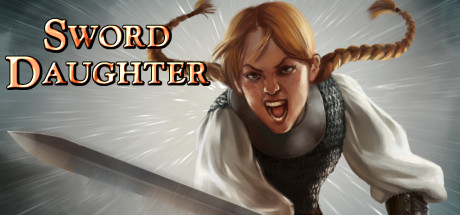 Copy/Paste multiple endings, and unrealistic romance. "I know I just met the dude, but he's my bf now."
Sword Daughter
1/10
1.8 hours
15 of 15 achievements
More
In Sword Daughter, you play as Knight and Lady Tyrna. You and your father have hired some Caravan members to escort both of you across a mighty desert on a journey, but even with extra protection, everyone is ambushed by Orcs! You are knocked unconscious and miraculously survive thanks to a Half-Elf Warden, Gavin, who is on a journey of his own. Reluctantly joining you on your quest for vengeance, you both get in way more trouble than you could have ever anticipated.
While there are multiple endings, an awful lot of them are very similar with copy/paste dialog. The music was nothing special and the story has so many holes it might actually be swiss cheese. The absolute worst part of Sword Daughter is the romance. Tyrna and Gavin fall in love instantly and she is absolutely ready to go ahead and move in with him and get married before he finishes the first sentence.
The best ending is technically a bad ending but honestly, I was ready to burn the entire place to the ground anyway.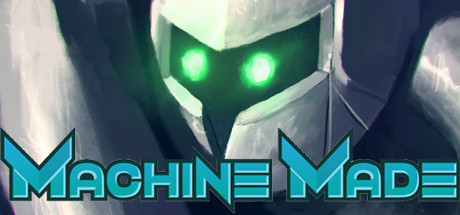 I'm honestly not even sure what the story was.
Machine Made: Rebirth
1/10
5.7 hours
32 of 32 achievements
More
In Machine Made: Rebirth you play as an amnesiac Zephrim named Titania, or Tibby! After losing her memories, she awakens and is labeled as an exile for her past unknown crimes. Forced to train in order to be a scout for the Zephrim Race, she is banished to a lonely island where she makes a few discoveries and new friendships!
Uncover her memories in this 5+ hour adventure!
I didn't really enjoy playing, the level design is pretty bad in which you are expected to interact with objects multiple times and you are never directed where to go and what's important, leaving most people stuck in the tutorial area. The combat is a typical RPG maker combat, and other times you need to press a sequence of arrows before time runs out.
The battles are a bit confusing as well, as sometimes the noted EXP gain is incorrect. For instance, when fighting the Training robots in the beginning, it can say I gained +10 EXP, when I actually gained +20 EXP. I recommend taking advantage of this and getting to lvl 6 in the tutorial area, as the Island monsters can be a bit tough if you are not prepared.
My biggest issue is definitely the storyline, in which it never made sense to me. And in the few moments I [i]thought[/i] it did, I was quickly proven wrong. I didn't really know what I was doing in the game and other than wandering around and interacting with random objects hoping to push the story forward, there isn't really much to do as enemies don't respawn.
TL;DR: Don't.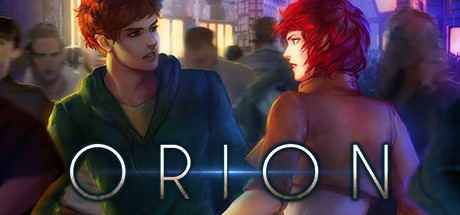 If I could have gone back in time to stop myself from playing this, I would have.
Orion: A Sci-Fi Visual Novel
2/10
1.3 hours
no achievements
More
In Orion you play as Sam, an intelligent 16-year-old boy with a knack for computers. Sam lives peacefully with his brother Louca, in Section 6 of one of the many floating cities in Earths orbit. Reoccurring nightmares, however, has made life rather difficult to deal with, and suddenly getting a strange message from an unknown person named Virgil isn't helping at all.
"The setting sun rises as the moon weeps."
I didn't hate Orion but I didn't much like it either, and while I prefer to give it a "meh" vote, that's impossible so this review is negative on the basis that if I could have gone back in time to stop myself from getting it, I would have.
The best thing about Orion is definitely it's art, and the voice acting honestly wasn't too bad either. However, there are a few things I don't like about this game.
First – you need to play eight different endings to reach the true ending.
Second – It's hard to reach any of the endings because if you deviate from the path even once, it doesn't count so following a guide is necessary.
Third – all of the endings are incredibly underwhelming. The true ending is as mediocre as every other.
TL; DR: If you had an hour and thirty minutes of free time and are looking for a fun/interesting Sci-fi VN to play and pass some time… it's not this.
February 2021 report!
2021 resolution!
Play all remaining SG wins!
Finish more games every month then I add to my backlog!
Finished 1/11 remaining SG wins, +5 to my backlog and +6 to finished games.
In Trails in the Sky, First Chapter, you play as Estelle and her adopted brother Joshua, both will be taking a test to become a junior bracer, and when they become skilled enough, full-fledged bracers!
Your father is Cassius Bright, one of the only 4 S-Ranked Bracers in the nation. But after he vanishes during a mission, it's up to Estelle and Joshua to find him!
Become friends with many characters, learn backstories, rescue people, dress up, read books and newspapers, do quests and adventure around the wonderful Kingdom of Liberl!
I absolutely loved Trails in the Sky, it's a huge game (50+ hours) with a ton of story and character. All the characters have actual depth to them and while it's a bit slow in the beginning, by chapter three I was absolutely hooked and not putting the game down till I was done! It's incredibly well made and well worth the $19.99 price tag.
Achievement hunters beware! This game can and will become incredibly frustrating to gather all the collectables. Limited time windows with absolutely no prompts or warning, and with no way to backtrack after you finish a chapter, you will need multiple saves and you will need to follow a guide or YOU WILL FAIL.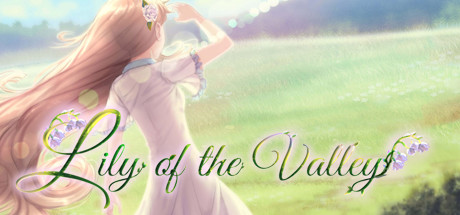 A rather odd visual novel that doesn't make a ton of sense, but nice to look at.
Lily of the Valley
6/10
1.4 hours
8 of 8 achievements
More
Lily of the Valley is an incredibly short and slightly philosophical VN that brings up topics of suicide, death, grief, as well as the lack of thereof.
The story is rather lacking and while it tries to send a powerful message at the end of the game, it falls short, likely due to the odd and out of place twist at the end of the story.
Regardless, it's not a horrible or even a bad VN, the art was pretty amazing even if the music tracks were repetitive.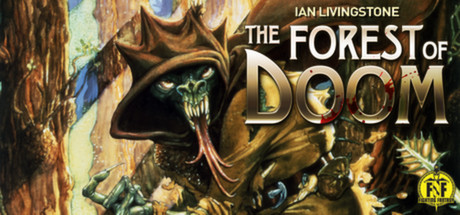 A rather well-made single player choose-your-own-adventure game.
The Forest of Doom
8/10
5.9 hours
31 of 31 achievements
More
The Forest of Doom is a fun choose your own adventure in which you, an adventurer, find a dying dwarf named Bigleg who was on a quest to find The Hammer for The Lord of Stonebridge. The Hammer is an important weapon that the lord needs to unite his people so that they may defend themselves against the Trolls.
As an adventurer you roll for your stats, have a map that automatically marks locations you have been to, an adventure sheet with a list of your items and potions, as well as a bookmark option so you can backtrack and make new choices.
Time to finish varies between people, 1-5 hours. Overall an excellent and satisfying game.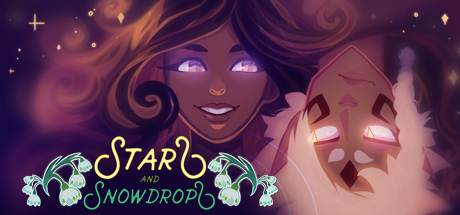 A short, fully voiced VN with multiple endings.
Stars and Snowdrops
8/10
0.3 hours
4 of 4 achievements
More
In Stars and Snowdrops you play as Her Very Spoiled Highness, or Princess Kovi. You are dropped off at Snowdrop Keep for a "vacation." After being duly informed by The Advisor Frel that that is anything but, you must find a suitor, or a decent advisor, to go back home.
While Stars and snowdrops has its negatives, I'm very impressed with its soft music tracks, artwork, and in particular, its voice acting. Even in more expensive VN's that's not typically an option I get to experience, and it was very well done. The sprites are animated, there is a small amount of character customization, and while the story was interesting, Kovi was a bit of a brat and I'm a bit baffled how quickly she and her love interest fall in, well, love, if given the option.
The story is about 20-30 min long and if you have any interest at all in playing the game, for $1.99 I say go for it.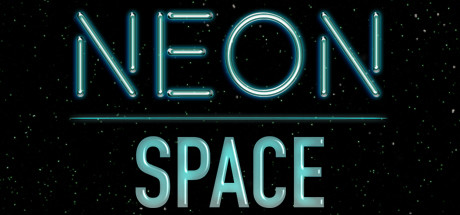 An overpriced puzzle game with 10 music tracks. The puzzles were not bad though, get on a steep sale.
Neon Space
5/10
3.2 hours
14 of 14 achievements
More
Neon Space is a short 1-3 hour puzzle game with 10 music tracks. You have abilities, such as "Blink" which teleports you forward when you hit the spacebar, and you can slow down time for a few seconds by hitting "R."
Overall, it's not a bad game. Some of the levels are repetitive. I recommend only getting it on a steep, steep sale. The $10.99 regular price isn't worth it. From the other reviews it seems this game was once only $1.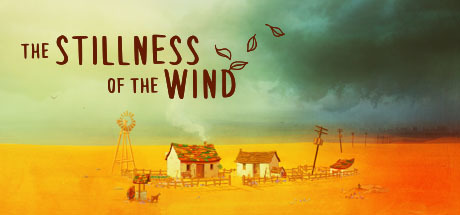 Slow paced, simple and easy yet with a engaging story. Multiple endings.
The Stillness of the Wind
10/10
3.4 hours
no achievements
More
In The Stillness of the Wind, you play as a mother named Talma, your parents and husband passed away many years ago and your siblings and children, Sola and Rama, have long since left the farm. You, your goats, and chickens are the only things left. There used to be a village, but it was long since swallowed by the desert and the remaining residents moved.
While your siblings have all left for across the sea or the city, you do remain in contact with a few of them. Garza, Mimi, Eimi, and your childhood friend and neighbor, Votta Bara. Receiving letters by the mailman is the brightest part of your day, but as the contents of the letters get increasingly worrying, strange and horribly bad things start happening to you and the remaining livestock.
I had a wonderful experience playing The Stillness of the Wind, and despite it only being 3-4 hours long, I had a lot of fun. It was pretty simple and slow paced, and easy to pick up on. Despite the theme being a "quiet rumination on life and loss." I got an impression of hope, that even though bad things are happening, it will eventually be ok.
There are multiple endings! Make sure you find all the collectables scattered around the farm that appear in the sand when the wind uncovers it! Fill the shelf!
41% (156/383)
21% (81/383)
22% (86/383)
15% (56/383)
1% (4/383)
January 2021 report!!
My 2021 goals are:
100% my SG wins. (Which is more difficult than you would expect despite there being only 11 of them.)
to complete more games every month than I add to my backlog.
I've had some reasonably good trades this month and added 4 to by backlog, and finished 6 games.
I've also kept a promise to myself that if I hit 100 game reviews I would make my own curator group, and I would like if you considered joining. For every holiday and 100 followers, I'll be giving away HB monthly games or ones I really enjoyed.
Thank you and please stay safe!
The year is 20XX, and Gamindustri is held tightly in ASIC's evil grasp! The world is against you, the CPU's have vanished. It's up to Nepgear, Uni, Rom and Ram to bring everyone back home! Not all is as easy as it seems though, as strange shadows watch from a distance.
I thought long and hard about recommending this game or not and I can't.
After playing this game, I can say with confidence that it's 20% story and 80% grinding. I didn't enjoy Hyperdimension Neptunia Re;Birth2: Sisters Generation as much as the first one and it felt like a bad copy. A lot of the enemies, outfits, materials, and dungeons were recycled and the multiple endings were rather difficult to grind and get.
I originally felt like I was cheating, I paid for the DLC "Histy's Rescue Plans" for the 6x exp booster and the DLC for an overpowered weapon, but looking at others playtimes the DLC shaved off about 50 hours of my total time and now I can't recommend playing the game without them.
If 10 hours of story and 70+ hours of grinding mats and levels sounds like your game, go for it.
Also it's super weird how you start off playing the bad end route from hyperdimension Re;Birth1 where you fail to save Gamindustri.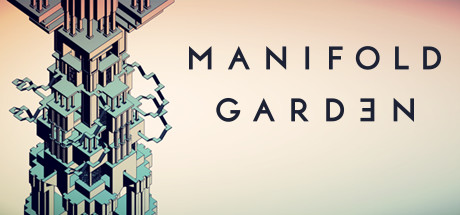 Restored my faith in humanity for puzzles. An excellent game.
Manifold Garden
10/10
12.6 hours
25 of 25 achievements
More
Manifold Garden is a truly brilliant game about screwing physics and defying gravity.
The puzzles are deceptively simple and will have you questioning if you are capable of critical thinking. While there is not much story, the utter skill it must have taken to create this game and all the rooms and puzzles are masterful.
Even though I was mostly wandering around confused like a lost pet, I absolutely enjoyed my time in the Manifold Garden. $20 is a steal for this kind of content!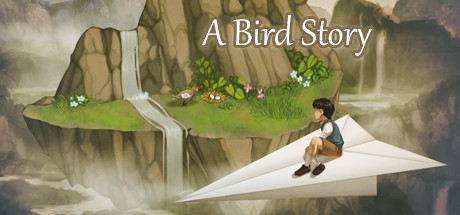 Incredibly wholesome, I recommend playing Finding Paradise first for a better emotional impact.
A Bird Story
10/10
1.4 hours
1 of 1 achievements
More
Another excellent and heartwarming game by Freebird Games, I recommend you play Finding Paradise before playing A Bird Story so it will make more sense and have a bigger emotional impact, but you do you.
You play as a young boy named Colin, who struggles with his loneliness in his day-to-day life. That all changes when he finds an injured bird, becomes friends, and nurses it back to health.
Takes about 1 hour to complete. Very satisfying to finish.
A very well made short game with a unique and enjoyable storyline.
Divination
10/10
1.1 hours
1 of 1 achievements
More
In Divination, you divine the future of three humans and one robot. Will you make the fate of this city one of CHAOS, or peace?
Divination is a very short game, in one hour you can discover every ending. I was very pleased with the layout, theme, and the choices and consequences of those choices, good or bad they may have been. The art was very well done and I hope to find a longer, similar game like this in the future! It was very fun!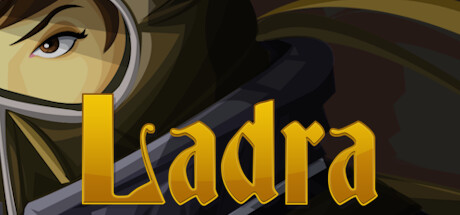 I don't typically enjoy RPG-maker games but this one is pretty solid.
Ladra
8/10
6.8 hours
22 of 22 achievements
More
In Ladra you play as the thief Estella, who's main goal is to relieve noblemen and women of their burden of wealth, and occasionally dabble in information gathering.
When a friend of a friend hears an unsettling rumor, Estella, the best thief in the city is hired to look into it. After eavesdropping and uncovering vital information of an unsettling plot, you must do everything you can to prevent a war from ever happening.
Coming into this I had pretty low expectations, I don't typically enjoy RPG maker games but I was pretty happy with this one. The stealth mechanics were pretty neat and I enjoyed the plot more than I thought I would. The music was pretty standard and I did have a slight issue with the achievements. The "Social Link" Master didn't pop for me the first playthrough but it did the second, I'm not sure what I did differently, others in the discussions have reported it's bugged.
To fullscreen the game, open the game and right click on the white bar on the top where you can close out the game (X), click properties and then "fullscreen." Restart the game and enjoy!
You are a mother badger with 5 young, the area you made your den in no longer has enough food to support you and your family, and so you must move on to find another home.
This game is about survival, you need to feed your kids so they don't die of starvation and avoid larger predators and threats from the sky. Natural disasters, crossing raging rivers, forest fires, it's not easy to get your family to safety.
Lost one of my children to the river, and another to the Eagle. My fattest child has somehow survived despite my expectations.
1hr 20 min to beat, I was pretty impressed by the gameplay and mechanics. When your children are close to starvation, they slowly turn grey; but when you get food they circle around you, so you choose who gets to eat. Not a very wholesome game and pretty short, I recommend getting it on sale.
40% (151/378)
21% (80/378)
23% (88/378)
15% (55/378)
1% (4/378)
December 2020 report!!!
This month I got a bit done, stopped halfway with Hyperdimension Neptunia 2, I just had no motivation to finish it for some reason. Maybe next month.
I did Cjcomplex's SG event, which helped me move along my backlog.
Finished - 6 games.
Bought - 6 games.
In other words, I've gotten nothing done this month. Nice.
Happy Holidays and Happy New Year everyone!!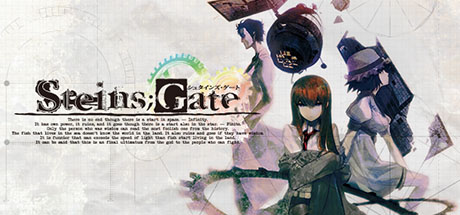 In STEINS;GATE you play as Okabe Rintaro, a self-proclaimed mad scientist who is eccentric enough to create a time machine with a microwave and a banana. He can now also send text messages into the past, creating different timelines. This, naturally, has consequences, some more severe than others. Unfortunately, by the time Okabe has figured that out, he has sent quite a few and needs to travel to alternate timelines to fix his mistakes.
While I didn't particularly like or even enjoy STEINS;GATE, I will acknowledge it's probably one of the most well made VN's I've ever played. Okarin was too eccentric, and his personality is so difficult it got to the point where playing STEINS;GATE became too painful to play and I needed to set it aside for about a year.
Despite that, STEINS;GATE is incredibly well made. Despite the time travel theme, I didn't notice any missed plot holes, and a lot of the science behind the game is really fleshed out. If time travel is your thing, go for it.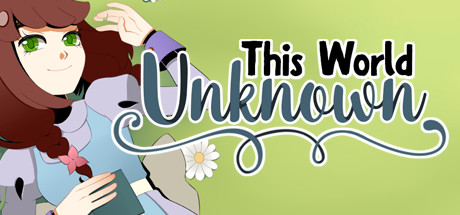 I liked the theme, not much the romance.
This World Unknown
6/10
10.1 hours
6 of 6 achievements
More
You play as Rhea, an incredibly normal girl born in a small, secluded village in the country of Aslande, who has been at war for centuries. Fortunately, your little village is far away enough from the fighting for it not to bother you much, unfortunately, most of the men in the village were called to fight, including one of your childhood friends. All you can do is your job as a nurse, help people get back up on their feet, worry, and pray for your friend to come back home and for a successful harvest come autumn.
While I did enjoy This World Unknown, I liked it more for its unusual point-of-view you don't usually read about, rather than its romance. (Being an uneducated girl who can't read or write, and themes such as PTSD, war, famine, disease, death, prostitution, religion, abuse, dismemberment without being gory.) Speaking of romance, I wasn't particularly impressed with the four options you have available - Asa, Luca, Valerian, and "Garrett" - but considering the time period and the disappointing life expectancy I guess I shouldn't ask for too much.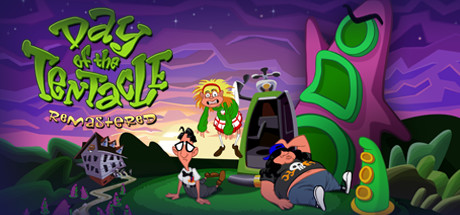 It was funny, but not hilarious. Still, a solid game that holds up well for it's age.
Day of the Tentacle Remastered
7/10
4.6 hours
58 of 58 achievements
More
In Day of the Tentacle you play as three characters, Bernard, Hoagie, and Laverne. You must time-travel back to yesterday to stop Purple Tentacle from gaining arms via drinking contaminated water and attempting world domination! This, naturally, is more difficult than you would expect. Especially when the crystal breaks mid-transportation and sends Hoagie 200 years into the past, and Laverne 200 years into the future. Also, why is the IRS at the door? Doctor Fred? Doctor- HEY!
I very much enjoyed playing Day of the Tentacle Remastered. While a lot of people seem to be playing for the nostalgia factor, I don't actually remember how this showed up in my library nor have I played it before. While I didn't particularly like the music, the humor, some of the puzzles, and the whole situation you get yourself into is pretty funny. I can see why it has positive rating and I recommend you give it a go.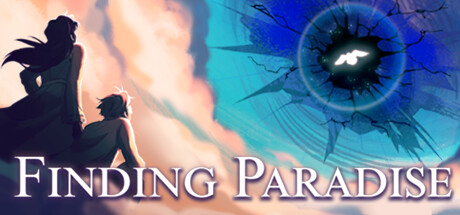 Excellent story, music and gameplay, truly impressed!
Finding Paradise
10/10
5.5 hours
1 of 1 achievements
More
In Finding Paradise you play and swap between two characters, Dr. Rosalene and Dr. Watts. You work for Sigmund Corp. A company that grants dying wishes. Imagine in your last breath, your biggest regret disappears, your wildest dream realized, your life completely re-lived and re-written, or just partially enough that you can rest in peace.
It's time for you to meet your next patient, Colin. What story will you tell?
I am so impressed with Finding Paradise, I went in nearly blind and I was just blown away by the sheer quality. The music was heartfelt, the scenes were stunning, and the story was brilliant! Finding Paradise is actually a sequel of To The Moon, but both stories can be read alone. I also want to mention that this game is definitely meant to be played in one sitting, and takes about 5-6 hours to finish.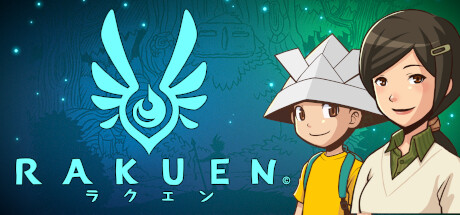 Rakuen is the story of a little hero living in a hospital ward with his mother and many other patients. His goal is to help as many people as possible, and awaken the guardian of the forest Morizora to grant his wish and go to Rakuen, a magical paradise. To do this, the boy must traverse to a parallel fantasy world with his mother and search for lost people and items, and take on quests to bring everyone together again.
Rakuen is a heartwarming and heartwrenching story and I genuinely enjoy and recommend it. Tragedies told through the perspective of a child who got dealt with a bad hand by fate, it's unlike anything I've ever experienced. The music is memorable and the story is interesting and charming. I didn't experience any bugs. A lot of work and love was put into Rakuen and it shows. Alt + enter to fullscreen! The window is very small!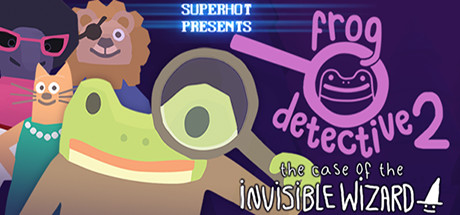 Was a good break from the longer games.
Frog Detective 2: The Case of the Invisible Wizard
10/10
1.3 hours
6 of 6 achievements
More
You are Detective Frog, called out onto another case because Detective Lobster is once again busy. Anyhow, you head out to Warlock Woods to find the Invisible Wizard and the culprit of who destroyed the parade and made a mess of the town!
Frog Detective 2: The Case of the Invisible Wizard is very kid friendly and rather funny, also pretty short as it can be completed within an hour. For 100% achievements, two playthroughs must be completed. As an adult, I honestly find these Frog Detective games a rather nice break in between games, and I definitely recommend it.
39.0% (146/374)
21.1% (79/374)
23.5% (88/374)
15.2% (57/374)
1.1% (4/374)