rlaw100's profile
---
Progress Report: August 2019
Finally got down to categorize a bunch of my games. At this point I think my SteamGift wins are generally accurately categorized, but I still have a lot of work to categorize the rest of the games I own.
I'm surprised at the sheer volume of games I played in July. I completed all the theme goals and found some time to shrink my backlog a bit. Part of this is due to picking low hanging fruit, knocking out several short indie games the past month, but I sunk a lot of ours into AAA games like Prototype 2. I'm gonna wait until I finish this to review it, but I'm definitely enjoying it.
I bought the Crusader Kings II Humble Bundle just for Holy Fury, I've already purchased all the other DLCs previously, but it's my most played game so I'm not too salty about the amazing deal new players get. If anything else there should be a surge of spicy new memes on /r/rCrusaderKings
For August I'm taking part in PAGYWOSG Fridays For Future event by playing Crazy Machines 3. I've played the game a bit last month and I think the transition to 3D didn't really work, but I'm willing to give it another shot.
I've started travelling about a week ago and will be away from my gaming PC for most of the month. All of this will limit my progress as I juggle sightseeing, preparing for my return to teaching, as well as other personal projects. I enjoy playing indie games. so being force to play games that run on a potato won't be too much of a hindrance
Finally I'll end this month with some reviews for notable games I played.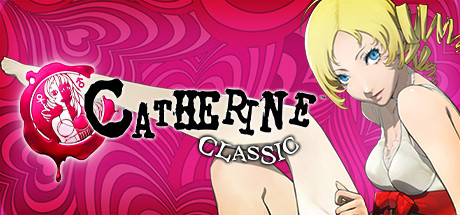 Catherine Classic is a story-driven puzzle platformer. You play as Vincent Brooks, a 32 year old programmer that has to deal with the fallout after having a one-night stand with a Catherine that is very clearly not his long term girlfriend. The story is deep and tackles difficult topics of love and marriage, that at least for me, hit close to home. There are several side characters in the game with similar dilemmas. From Justin the ex-journalist who blames himself for the suicide of a ballerina he once wrote an article about, to Morgan the cop who wants nothing more than revenge on the criminal that killed his wife.
The puzzle component of Catherine surprisingly fits well with the story providing insight into Vincent's psyche through metaphor and allusion. I do have some gripes about how the controls invert when you are hanging behind blocks, but beyond that the puzzle components are solid, both creative and deeply connected with the story, although they are brutally difficult even on easy mode.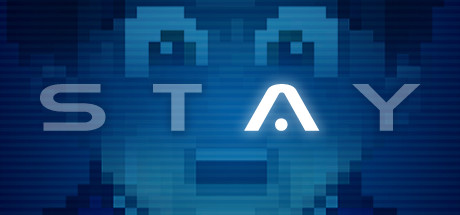 If you're a fan of strange and experimental indie games, STAY is gonna be right up your alley. It's full of interesting and unique mechanics, and while some do fall flat, the overall theming is well-thought-out.
STAY is a puzzle/visual novel hybrid that dives into topics of depression, anxiety, loneliness, and self-harm. It's got a very philosophical vibe to it, lots of symbolism in the chapter layouts and items. The games premise is an escape-room nightmare, where you interact with the protagonist Quinn, by giving him suggestions on how to escape.
The writing is superb, although a bit high brow and very clearly targeting a specific demographic. It's got a lot of references to 80s and 90s popular trivia that may go over your head if you weren't from that generation.
The game has lots of interesting mechanics. As you make decisions, you can monitor the effect they have on Quinn, there's status monitors for trust, emotional bond, as well as various mood indicators. Then there's the STAY/AWAY system. The games time continues even if you are away, and there are consequences for leaving Quinn alone to fend for himself.
I feel the area the game falters at, is it's puzzle implementation. I can see that the developers wants the player to struggle with the puzzles and not have instructions take the user out of the experience, but there's no hints or explanation. This works for certain puzzles where brute-forcing teaches you the mechanics. But for other puzzles like the peacock problem, if you don't have a key insight already, brute-forcing won't help you, and you will likely have to check a FAQ.
Another area that's weak is the death failure states. Quinn turns out to be an extremely squishy character and pretty much anything will kill him. After a few deaths, the game trains you to become extremely cautious about every decision, but even with changed play styles you will still die every now and then. After each death you have to replay the chapter, and there's no option to fast forward text, so it can get tedious in certain chapters with multiple death flags.
Overall the game comes highly recommended; it's got some awesome pixel art, high quality writing, and great music. By the end of the game you feel deeply connected to Quinn and his personal journey. It's definitely worth experiencing.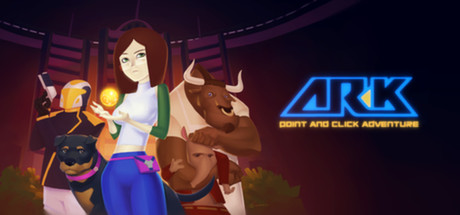 AR-K is an indie point and click adventure game with a great story, but falls flat with its point and click component.
The game excels in it's rich story telling, funny characters, and very interactive world. If you liked Monkey Island games, AR-K has similar humor.
The puzzles however are badly designed and will cause most players to look for a walkthrough. Upon finding the solutions I was constantly thinking "Well that's a roundabout way to solve this problem". Episode 1 lacks the guidance to even tell you what your current goal is, so you'll be stuck quite often. This coupled with the large map size and no acknowledgement that you have all the necessary items make the game frustrating without a FAQ. The second episode fixes a lot of these issues with the introduction of the narrator, but by then you are so used to using a FAQ that you might have read every solution already.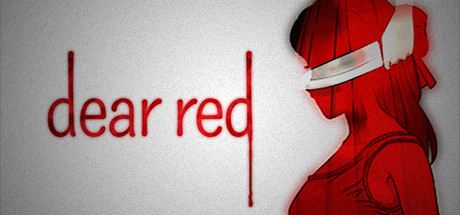 Dear RED - Extended is a short indie RPG visual novel where you uncover more of the story each playthrough. You play as Red, a girl seeking revenge on the person who killed her mother. The game lets you go about this revenge through truth or deception. There's very little gameplay, most of it just dialogue trees, but I found the concept interesting and the customized art charming.
If you've played modern Match-3 games, 7 Wonders of the Ancient World will leave you frustrated and angry.
I've lost count of the number of Match-3 games I've played and was excited to try out the original 7 Wonder's. It's a competent Match-3 game, but a few design choices make it an absolute slog to play through. Pyramid pieces and any gap in particular block row clearing projectiles. They also cannot be moved except by gravity so you can easily trap yourself when they reach the bottom two rows. Use enough power-ups and get a power-up that removes random tiles, I've had multiple of these fail to remove the single tile I needed to clear a stage. 7 Wonders is repetitive in every sense of the word, each wonder has 7 stages which generally have very little variation from the previous stage. If you run out of lives you need to restart the entire wonder. The difficulty ramps up by increasing the number of different tiles. By the fifth wonder you will have multiple no valid move board resets per stage. To get the board resets though, you need to clear every possible match on the board even ones that make you no actual progress.
Masochists only.
Progress Report: July 2019
This is my first post for BLAEO. I'm surprised it took me so long to find this site as I always wanted to be able to write a bit about games I've recently played. I think the gameification of clearing the backlog is an awesome idea.
I've got a lot of categorizing to do, but for the month of July I want to bring more games from beaten to completed..
I've assigned myself four games for the monthly event Ruby. I'm also taking part in PAGYWOSG Lion's heart event.
I bought Hand of Fate during the Steam Summer Sale, I've been interested in it since watching Total Biscuit's video a long time ago, specifically the card elements.