DrBoklan's profile
---
Progress Report: November 2019
As the month came to a close I powered through a bunch more grinding to 100% some games that have been sitting in my library way too long. Despite the long list some of these were started months ago, it's just a bit of a coincidence that I finished them all this month.
Reviews
Challenges
I joined the Play or Pay challenge so for the following quarter I'll be starting several new games.
I already beat The Charnel House Trilogy and The Wolf Among Us, but I'm gonna try to get them to 100%. I really like the ability to filter by user tags, it's going to make choosing what to play has got a lot easier.
This game really seems right up my alley, cute anime girls and plants vs zombies styled defense strategy.
Progress Report: October 2019
Right now I'm playing three games. Faerie Solitaire a casual solitaire variant with grindy mechanics, Destiny Warriors RPG a very generic RPG Maker game that has a ninja academy (think Naruto) theme, and Slay the Spire an amazing deckbuilder game that I've fallen in love with. I'll post reviews once I finish them. I'm gonna try to not take on more games until I finish one of these to avoid spreading myself too thin.
Reviews
Progress Report: September 2019
Just got back from vacation and am settling back down at home. Played a lot of interesting games since I've been back, but this progress report has been very delayed considering the last post was from August 1st.
Looking at that post, the games I wound up played this month differed greatly than those I had planned. I tried again to get through Crazy Machines 3, and at least now I know why I dislike the game so much.
Picked up the Dangonronpa Trilogy and the Zero Escape Trilogy during the Spike Chunsoft Sale. For Dangonronpa I did watch the anime a feel years back, so I'm hoping it doesn't spoil anymore than the first game, although even finding small differences between the game and the anime has been interesting.
"Nine Hours, Nine Persons, Nine Doors" was my favorite game for the Nintendo DS so I'm looking forward to playing the sequels.
Finally as with previous months I'll end this post with some reviews for notable games I played.
Reviews
Progress Report: August 2019
Finally got down to categorize a bunch of my games. At this point I think my SteamGift wins are generally accurately categorized, but I still have a lot of work to categorize the rest of the games I own.
I'm surprised at the sheer volume of games I played in July. I completed all the theme goals and found some time to shrink my backlog a bit. Part of this is due to picking low hanging fruit, knocking out several short indie games the past month, but I sunk a lot of ours into AAA games like Prototype 2. I'm gonna wait until I finish this to review it, but I'm definitely enjoying it.
I bought the Crusader Kings II Humble Bundle just for Holy Fury, I've already purchased all the other DLCs previously, but it's my most played game so I'm not too salty about the amazing deal new players get. If anything else there should be a surge of spicy new memes on /r/rCrusaderKings
For August I'm taking part in PAGYWOSG Fridays For Future event by playing Crazy Machines 3. I've played the game a bit last month and I think the transition to 3D didn't really work, but I'm willing to give it another shot.
I've started travelling about a week ago and will be away from my gaming PC for most of the month. All of this will limit my progress as I juggle sightseeing, preparing for my return to teaching, as well as other personal projects. I enjoy playing indie games. so being force to play games that run on a potato won't be too much of a hindrance
Finally I'll end this month with some reviews for notable games I played.
Reviews
Progress Report: July 2019
This is my first post for BLAEO. I'm surprised it took me so long to find this site as I always wanted to be able to write a bit about games I've recently played. I think the gameification of clearing the backlog is an awesome idea.
I've got a lot of categorizing to do, but for the month of July I want to bring more games from beaten to completed..
I've assigned myself four games for the monthly event Ruby. I'm also taking part in PAGYWOSG Lion's heart event.
I bought Hand of Fate during the Steam Summer Sale, I've been interested in it since watching Total Biscuit's video a long time ago, specifically the card elements.
Reviews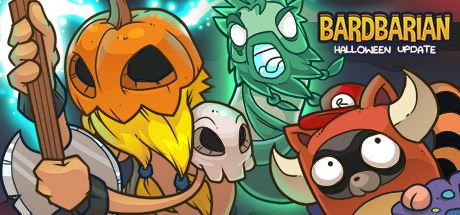 Bardbarian puts a unique twist on the top down shooter, in that you can't shoot. You play as Brad the Barbarian who has become sick of fighting all the time, and decide to put some skill points into the bard class. Playing as a bard is no easy feat though, Brad has no offensive capabilities and must rely on recruiting others to do the fighting. His party will stay nearby targeting any foolish enemy that comes within range. If the town is to be saved though, Brad must keep his party alive by providing buffs and keeping them out of enemy fire.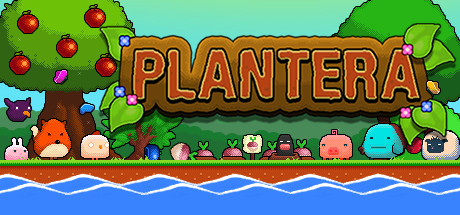 Plantera is an addicting farming themed clicker. The games simplicity is it's strongest point, click on produce to convert it to gold. Use gold to buy more plants, bushes, trees, and animals. Buy land expansions to get farm workers who will pick up produce for you. You can easily lose hours to this game trying to build a gold farm empire. The Loot Hero cameo is pretty awesome too since he drops a boat load of gold on each appearance.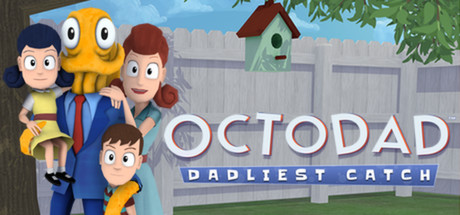 Octodad is a crazy physics game where you play a perfectly normal man that tries to fit in with an unforgiving society. This game will brings out your inner masochist as you struggle to get a grip on it's wacky controls. When I wasn't yelling at the screen, I was laughing my ass off at how ridiculous the game was.