iskibiribiri's life is short, but his backlog is huge! iskibiribiri's profile
There's nothing to see here.
---
January 2020
Abandoned Early Access game, unfinished, but at least you can get the achievements.
I nice game. Finished it in one weekend. If you don't like reading stay away from this game.
Tried to play the second one (have it on Twitch Prime) but I didn't like it. Found the story boring so I dropped it.
Trash game. Has 7 different endings I guess and I managed to get 3 of them and that's more than enough.
Played on Origin and finished the campaign in one setting.
Really cool game.
Don't know why people love this game. Probably it's not my cup of tea.
Lovely game. Got it from the Humble Australia Bundle.
Silly story and jokes but made me laugh.
Another game from the Humble Australia Bundle.
Short with a beautiful art style.
You're a projector trying to make friends and since you can't talk you play movies.
You get the only achievement by just starting the game.
I left the game opened while I was having lunch and when I got back the game froze.
Closed it, tried to start again and it didn't work anymore. Too bad.
As silly as the first one but this time it has two different endings.
Can't wait to try the next game.
I also dropped a bunch of games.
Hexcells
Knack (PS4) - The first chapters are ok, you are learning the different powers but after that it becomes boring.
Life is Strange - Not my cup of tea. Finished Episode 1 and don't feel like playing the remaining episodes.
Mass Effect: Andromeda (Origin)
OlliOlli2: Welcome to Olliwood - I suck at this game. Can't finish the last two levels.
Orwell: Ignorance is Strength (Twitch) - Got disappointed with it. Not as nice as the first one.
Textorcist (Gog) - Awesome game, but the boss' fights take too long, you can't recover life and no checkpoint between the boss' phases
Velocity®Ultra (PS4) - Awesome game, but too grindy. Forces you to play the previous levels again to get more XP so you can unlock the next levels. Thanks, but no.
See you next month. Happy gaming!
August Update
Episodes 1 & 2 were not great for me, but I ended up enjoying Episodes 3 & 4.
Won't talk about the story to avoid spoilers.
Bought it on Android using some credit Google gave me.
Won't talk about the story to avoid spoilers, but you need to beat the game 3 times to get 100% of the achievements.
First Far Cry game I played and I enjoyed even though it looked like I was playing a FPS version of Assassins Creed Odyssey: huge open world, lots of side quest, etc.
What I disliked it about this game were the DLCs. They aren't connected to the base game (which is not a problem) but I didn't enjoy them.
Weird game. Looks like they wanted to tell a story and decided to include combat, NPCs to make the game less boring.
Oh my… FPS + philosophy + terror… just beat it in one sitting.
Happy gaming!
233 hours (and 9 months) later, Assassin's Creed Odyssey is done and dusted
Also, a lazy update for May, June and July.
Marvel's Spider-Man - Amazing game. Beat the base game. Not sure if I'll get the DLCs. They're expansive and short.
Karateka - For a monthly theme. Meh.
One Finger Death Punch 2 - Better than the first.
What Remains of Edith Finch - Played it on PS4. Beat it in one sitting. If you got this game on Epic, give it a try.
Song of the Deep - A $15 dollar game that in brazilian currency cost the same as The Witcher 3. O.o Nevertheless it's a nice metroidvania game.
11-11 Memories Retold - When I saw this game on a bundle I was excited to try it. But I got disappointed.
The Walking Dead: A New Frontier - I enjoyed this one. It's better than Michonne.
Tomb Raider - Tombcharted Raider. Had a good time playing this one.
American Fugitive - This game feels like GTA 1 and 2. Nothing spetacular, but a nice game.
Bad Day - Easy 100% achievement game.
Caligo - Odd and short walking simulator.
Polygonner - Easy 100% achievement game.
Spate - Move to the right and jump game.
A Short Hike - Oh boy, I beat this game in one sitting. Really enjoyed playing this one.
Assassin's Creed Odyssey - With the August update I could finally get 100% of the achievements. Gonna wait for the September update, see what's new and then finally uninstall this game. Enjoyed every minute I played it.
See ya!
January, February and March 2019. And the neverending game.
Finished:
A short and cute point-and-click. It's supposed to be a trilogy, but I couldn't find any information regarding the release of the other two games, so if you intend to buy this game, keep in mind that you'll be playing an unfinished story.
Won this game (not on SG). It's another short point-and-click. They intend to release new episodes. Heard they are already in development after being crowfunded on Kickstarter.
You can "beat" this interactive short story in 15 minutes. I learned what Thing-in-Itself means and since it's real short, I won't talk about the story to avoid spoilers.
Funny game where Chuchel wants to get his precious cherry back. The game doesn't have history-related achievements.
Played/Playing:
One Finger Death Punch 2 - Devs messed up and put the game in a bundle a few days after release. I ended up buying on the Steam store because I had some wallet money left. Game is great!
Euro Truck Simulator 2 - Played it for around 30 hours to complete the One Truck Family Event.
Marvel's Spider-Man - Great game. Finished around 66% of the main history. Still have a lot to do.
I got the Xbox Game Pass offer - 3 months for R$1,00 (USD$ 0,25):
We Happy Few - Tried the game, but didn't like it.
State of Decay 2 - I didn't play the first one yet, but decided to give the second game a chance. Oh boy, the first hours I felt like I was on a The Walking Dead episode. But since I'm playing solo and the game doesn't have a story, it started to feel boring and repetitive after a few hours. And this is coming from someone who spent 200h+ on 7 Days to Die.
The neverending game:
Assassin's Creed® Odyssey - I already spent 150h+ on it. Finished the main story and still have to start the DLCs (free ones and Season Pass). This game is the reason why I beat only 4 games this year so far. But I don't regret it. I like to spend my time doing the stupid and repetitve side quests. And I didn't discovered all the locations on the map yet.
December/2018 and 2019 (late to the party)
I thought I wasn't going to beat any other game in 2018 after my last post, but I ended up beating another 3 games.
Skylar & Plux: Adventure On Clover Island - First game I beat on GOG. Short and fun.
Hidden Folks
LEGO Harry Potter - After I don't know, maybe 2 years, I finally beat this game playing with my daughter.
In 2019 I'll try to focus in long games:
Assassin's Creed Odyssey - Got this game at uPlay and already spent 50h since I bought it last December. Still have a long way to go, since I only discovered 26% of the maps.
Marvel's Spider-Man - Just got it on a nice sale. Gonna spend some time with this game since I'm building a new rig and the new parts haven't arrived yet.
The Evil Within 2 - Already started playing but I don't know, it looks like something is missing in this game to make me enjoy and finish it.
Life is Strange - Already finished the first episode and soon I'll start the 2nd episode.
Far Cry 5
The Division - Already played it for 1h30 and it looks nice so far.
Prey
Resident Evil 2
sorry for the lazy and ugly post
See ya! Happy gaming.
And so this is Christmas and what have you played?
Me, well, I played the games below. I also wanted to have finished LEGO Harry Potter: Years 1-4 , The Evil Within 2 and Prey , but real life didn't let me finish them.
Also, Winter Sale is here and I ended up buying Assassin's Creed® Odyssey and boy, I'm having fun with this game.
Hope you all have a great 2019. See ya!
For the monthly theme. I unlocked all the characters and beat the boss. Not going to grind for the remaining achievements.
For the monthly theme. Short and nice.
Short and beautiful. Almost rage quit in the last boss!
Short and free "game". It takes 5m30s to finish it.
I had to use a guide to get all the endings. It's an ok game.
Last and easiest game in the series which also introduces a new mechanic.
July, August and September
My first post here since I left SG.
Finding Paradise

Firewatch

MOAI 2: Path to Another World

10,000,000

MOAI 3: Trade Mission Collector's Edition

MOAI 4: Terra Incognita Collector's Edition

Zup! Zero 2

12 Labours of Hercules

Batman - The Telltale Series

A Normal Lost Phone

Another Lost Phone: Laura's Story

Batman: The Enemy Within - The Telltale Series
Also finished Until Dawn on PS4.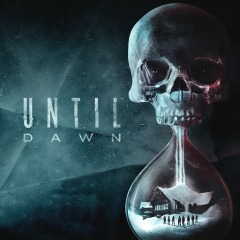 ---
Finding Paradise: Not better than To the Moon. Hope the next game is better than this one.
Firewatch: People got disappointed with the ending, maybe they were expecting something supernatural.
10,000,000: Ended up beating on my smartphone.
Batman - The Telltale Series and Batman: The Enemy Within - The Telltale Series: Nice games, nice story. You see the origin of Joker, things get really messed up for Bruce Wayne. Too bad there'll be no sequel.
A Normal Lost Phone and Another Lost Phone: Laura's Story: Short games, beat them playing on Linux. Got the second one on Chrono.gg.
Until Dawn: Only one person survived. Guess I really f…. up everyone else.
June Update…
…means 2018 FIFA World Cup Russia.
I spent more than 30 hours playing the World Cup in FIFA 18 (PS4), playing all the 64 matches using all the 32 teams. Played each half as one team.
It was fun. In the end IRAN won the Cup! WTF?

I also beat a few games, including two games that I bought during the last Steam Summer Sale (Tasty Blue and Four Last Things).
ABZÛ

!Dead Pixels Adventure!

Four Last Things

MMM: Murder Most Misfortunate

Tasty Blue

Robin

The Room Two

The Sad Story of Emmeline Burns
I also played American Truck Simulator and finished the 15 deliveries needed for the OPERATION BIG SUR PROGRESS.
Happy gaming!