Hello stranger! kevgm's profile
High priority games
Favorite games
---
Hi guys, this time I come with a shorter post of a couple games I recently started and a few others I forgot to include in my last update Also a couple things not really about backlog games, but that I do think are relevant to mention as they will have some impact on my backlog slaying. First, let me tell you that the other day I finally fixed my old laptop (to which I managed to fry the motherboard somehow) so, that I means I will be playing games on the go now as well, indie games and old titles more than anything else since it's not a gaming laptop, just a regular one.

The games that I forgot to include in my last update are: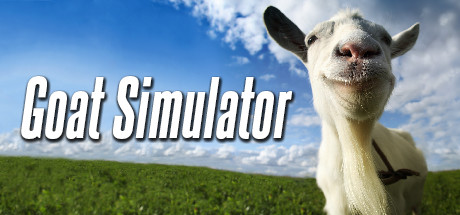 Expand
Well, I got this in a bundle and decided to give a go, I played it for maybe 30 minutes? It's kind of fun I guess, silly fun, there's not really much to it, just a sandbox open world in which you do silly things with your animal characters. Or at least that's what I got from it, please someone tell me if there's more to it than memes.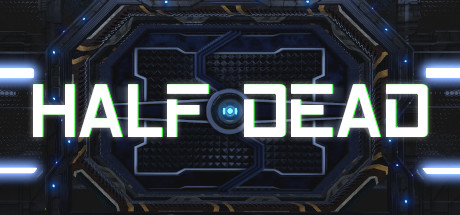 Expand
Nice game with a very cool concept, kind of reminds me of the movie "Cube", there's no story to it, just a very basic mechanic, you are trapped in a room, and that room has doors, doors that lead to a series of rooms with more doors, you get the idea, and in these rooms, there may or may not be some unexpected traps, which you have to avoid until you reach the room that contains the exit, failure to avoid any of the traps leads to insta.death.
Just watch the trailer video on the store page if you are interested. I played a few multiplayer games when I got it and it was okay, but I've sticked to single player so far as mp seems to be dead most of the time, if you play this or are interested in playing it, feel free to add me, maybe we can play together sometime.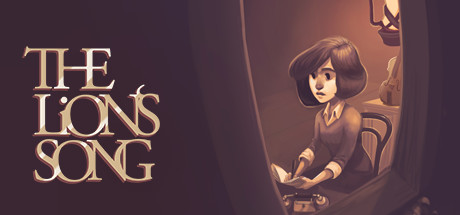 Expand
Another free game I added to my wish list some time ago and decided to install and play just to free up my wl a little, and I'm glad I did.

This is a very nice, although very much linear, point and click, with a very particular pixel art style. The story is nothing extraordinay, but it's not bad neither, you follow the steps of young woman who is in a hurry to finish composing a song while also trying to deal with some more personal issues.

The game has some fun achievements, I got most of them already but one that I have absolutely no idea how to get. Maybe I'll try getting it later, but sicne I don't own any of the other chapters I'm not in any kind of hurry. I think I'll buy the rest of the episodes in the future as I did like the first one, but not until they get a decent discount.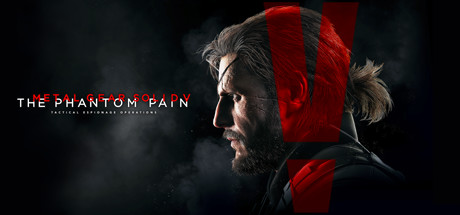 Expand
Not sure what to say about this one, the first two missions were awesome, but after that I feel like it turned more into a purely stealth/shooter game without much of a story (kinda like playing sniper elite feels like), and I don't really complain about that, that's cool, I like those kind of games, but after how the game started, idk, I was expecting something else I guess. But I'll keep playing it, just gotta be on the right mindset, since, it seems to me, it is one hell of a long game.

Those were all the games I forgot to include in my last update, one game I recently bought and just started playing is LUFTRAUSERS: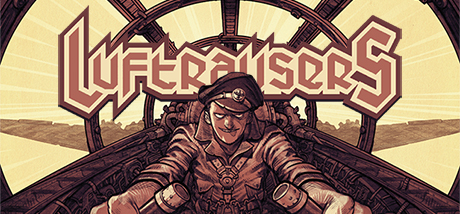 Expand
I watched a video of TotalBiscuit playing this and it looked cool so I added it to my wl, had been sitting there for a while and finally decided to pull the trigger and buy it. Just installed and gave a go a few hours ago.

Very basic, but refined 2d bullethell shooter, you have a plane and a few tasks/objectives to complete at a time, while you progress you unlock better parts (weapons, engine, armour) for your plane, each part gives you different taks, and that's the way you progress/level up and go unlocking more stuff. There's not really a story to it, you just go out and destroy as much as you can in one go, and then go at it again, and again, and again...

Real nice art style and amazingly good mechanics for a game of this kind, 8/10.

Finally, just yesterday I got some weird pain in my thumb, and I took some pills and it kind of went away, but it's still there, I'm gonna go visit the doctor on monday to check it out, but just to be sure I'll be taking a few days (maybe a few weeks) off of any kind instense gaming, to give some well deserved rest to my fingers. No matter how good a game is, it's just not worth risking your health for it. In the meantime I'll be taking care of my book and movies/tv shows backlogs, farewell my friends!
For reasons partly out of my hands, I haven't posted any BLAEO updates, from now on I'll try to catch up with this and not just lurk around here anymore. So, let's see, after joining BLAEO back in December, I had to go out of the country for work and couldn't play anything for about 3 months, life was hell without Steam but I survived, barely. In the days before leaving I managed to complete Gravity Cat which is a title I won on SteamGifts, and also started playing Industry Giant 2.

After returning from my bussiness trip, just last month, I took part in April's Monthly Theme: "Challenge Me", and was given the following 5 games by EvilBlackSheep:

That's all the games from April's "Challenge Me", thanks again to EvilBlackSheep for all the recommendations. Other games I started playing and completed back in April are:


And that ends with my plays for the month of April. For the month of May I also took part in the Monthly Theme, which consisted in a little Rocket League tournament between BLAEO members, and even tho me and my parter Kap got out in the first round (to the eventual champions, so it didn't feel so bad at the end) it was a lot of fun taking part in it, hopefully we get to do that again sometime. Here's some of the games I've started playing and completed so far this month:



Well, this was a lenghty update that took way too long to make, but at least now I have a template for the following ones, and will try to make it every other update at the end of each month from now on, instead of letting it pile up. Oh, I also finally redesigned my profile, which was more of a hassle than I originally thought, since it's not HTML/CSS that this page uses, but Bootstrap (which I'd never even heard of before) but I managed somehow, and was very pleased with the results in the end.
Finally got around to personalizing my BLAEO profile, any thoughts?
Also, not sure if this has been shared before, but…