Py's profile
Some games are marked as beaten/completed with no playtime/achievements because other version went out/i beat them outside of steam/achievments were added after the fact.
---
Ave August
Well this one took most of my time. I started others at the end of the month, but I'm not done with them yet.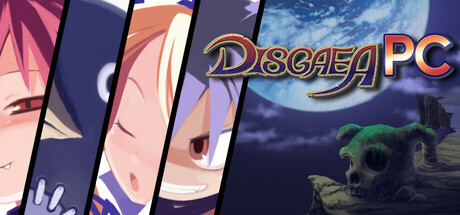 Lore / Story : You start up as the prince of the Netheworld (basically Hell). Your father died and you have to reclaim your throne. The story is decent (for a tactical) and I really liked the writing.
Game mechanics : You have a hub that allows you to access multiple battles. Battles are classic turn based stuff with a few difference:

There is a notion of height, each character can only jump some height
There are "geo panels" that are colored panel on the ground.
There are "geo cube" of a certain color that provide effect on all the panels of the same color as the one they are located upon. That can be a various good/bad effects.
You can lift and throw every character (opponent/allies/cubes) and you can even chain ally lift to throw someone very far away.
When you kill cubes of one color on top of a panel of a different color, it'll change every panel from their color to that of the cube and damage everyone on those panels. You can even chain those reactions.
There is no perma death. You can heal/rez in the hub.
You only lose if the 10 members you bring out die.
You win by killing everyone/reaching the exit.

Progression : Well I hope you like grinding.
Characters:

For starter there are only a few unique characters for the story. You can create at will generic characters of the class you want / the monster type you want (after beating that monster once).
Each character gain levels on kill. That XP can unlock skills. Certain thresholds also unlocks better versions of the class for generic classes
Each non monster character also has proficiency in the different weapon types. Using the weapon make it progress and unlocks related skills (each class progress more or less quickly on each weapon).
You can unlock new classes when certain conditions are met (level for other classes/weapon proficiency).
You can transmigrate characters : Making them restart from lvl 0 in a different class (or an improved version of their current one) while keeping a part of their known skills/proficiency and with a stat boost.

Then Items

Each class of item has item ranked from 1 to 40
Each item has a rarity, following that rarity they have between 30 and 100 level of progression.
To make them progress, you have to do randomly generated levels for *each* item.
Inside each item are inhabitants. You can kill them in the randomly generated levels in order to unlock them.
Each inhabitant give a bonus to one stat that is doubled when killed.
Once beaten, you can move them around between your items and combine those that boost the same stat.
Every 10 levels, there is a special boss that gives stats boosts depending upon the current inhabitants
If you're curious, there are whole ass guides about item leveling: https://gamefaqs.gamespot.com/psp/935234-disgaea-afternoon-of-darkness/faqs/25989

You can also pass laws in the senate (bribes or fight might be required), they allow

Better items at the shop
Stat boost
New kind of items in the shop
Unlocking some area

Difficulty : The game isn't that hard. But you need to do some grinding (just to reach the end of the story)
Length : So I mostly did the main story and it took me around 50 hours. It ended with me around level 80. Some out of story bosses are level 6000+. Some unlock require you to have level 200 in some classes. Needless to say that if you want everything in the game it's going to take waaay longer.
Conclusion : It was a pretty good game. Still it showed some age (it's a port of a 2003 game) in the UX (some navigation was cumbersome) and finishing it 100% is way more grindy than the time I have for it.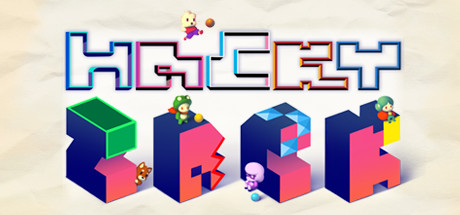 Had it in my library for a while. It's a hard platformer with wacky keyboard controls (can't rebind and movement / aim for the ball are the same keys). Definitely not my kind of game.
Julyne
Sorry I had Jolene in the head and had to pass it to someone else.
And to finish one game I'm glad I payed less than 1 € for it:
June Report
June was a busy month, so not much progress made, only two games completed. First a game that I really wanted to play and like, cause I'm a big fan of the universe: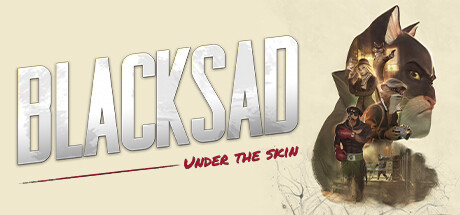 Lore / Story : It's in the universe of the Blacksad comics. So US of the late 50s with anthropomorphic animals. You play as John Blacksad, a private down on its luck. I won't go further into the story because it's the best part of the game.
Design: I usually don't judge graphic choices, but as this one is from a comics I'm really fond of, I can't help it.
While the design is okayish (I've seen some rendering bug here and there), I feel like it totally lacks the feel of the comics. See https://adventuregamers.com/images/screenshots/32939/ny_city.png vs https://vistapointe.net/images/blacksad-7.jpg
A really good point is the theme. That jazz really fits the game.
Game mechanics : The game is kindda like LA Noire or the new series of Sherlock Holmes. Basic scenes with items to interact with + dialog. And you can link ideas between them.
A mechanism that I found frustrating, is that sometimes interacting with one of the scene element just made you progress to the next scene without you having much of a choice in the matter. And you don't know exactly where you'll start again if you try to restart from a previous point.
On top of that the game is littered with useless QTEs or mechanics that are basically seen only once.
The movement are a bit awkward with kb + mouse. Might be better with a pad tho.
Difficulty : The game in itself isn't hard. Getting all the achievment on the other hand...
Collectibles are randomly placed in certain part of each scenes. Meaning that if you restart a game, your missing collectibles might be in a different scenes as the one they were in in your first game. Oh yeah, and some of them require you to stand on a certain point precisely.
In short you have to know every possible location for collectibles while doing a run to find them all.
Length : Medium game, took me about 12 hours. No big re-playability, the endings are basically decided by one decision early in the game + one just at the end. Some epilogues scenes might be affected by your actions, but I'm not even sure.
Conclusion : It's an OK investigation game. But nothing worth getting outside of a sale. The story is good, the characters interesting, and the music is good. But that's about it for the good parts. For multiples reasons stated above, the game-play itself is subpar
A little freebie: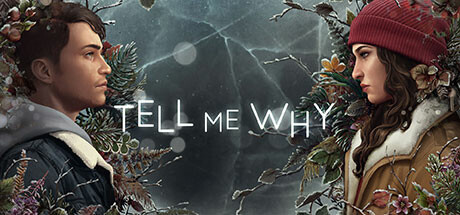 Lore / Story : It's the reunion of two siblings in a small Alaskan town. One of them has been interned for the homicide of their mother. You explore what happens just after their reunion.
Game mechanics : It's Dontnod game. So if you've played Life Is Strange, you'll feel at home with the controls/interaction. For those who didn't, it's a walking simulator with a bit of interaction.
Only small difference (but that's more a story difference rather than a game-play one) is that you'll switch between the two characters in different scenes.
The 'extra' mechanism is that you can remember stuff. But it's all scripted and doesn't change much.
Difficulty : It's a walking simulator. There is no difficulty.
Length : Medium game, took me 10 hours.
Conclusion : While the context is interesting (LGBTQ+ and small rural town), the story itself felt a bit lacking. I never attached myself to the characters.
Come what may
The weather was crappy as hell for may over here. So plenty of time to do some backlogging/finishing stuff I bought in bundles.
Backlogging
Bundling
May the first be with you
And because it's the first of may, let's review my Aprils assassinations
So this one is kindda two review in one. One game I finished (bridge portal) and the other ended up in the won't play list (poly bridge)
Forward March
To start if off, my last present from blaeo Xmas!
And then some games I got in a bundle.
Along the way I also got some DLC for XCOM2. As I had already done the base game, I'm just gonna do a quick review of DLC
Starting off the year
First of, two games I played for play a game you won on steamgift, one in January, the other one in February:
Outside of that, I played one of my BLAEO Xmas present!
And games from the february choice (for once there was game that I liked!)
End of the year!
So to end of the year, I had to finish Darkest Dungeon. It took me longer than expected, because the endgame had a lot of grind. As such I had to update my review of the previous month. I still like the game, but the last 40/50% of the game could definitely be improved upon (dunno if the DLC do that, but I'm not that interested).
And then Secret Santa came (courtesy of AschmidtOhren / Moony1986 ) ! So I had to start at least one of those game. Witcher 3 was among them, but I didn't want to spend all of December and January on it. So Desperados it was!
Not going to do a long review here because this is an old game. This is one of the first commando style game (well afaik, the second one after commando).
It holds up pretty well for its age. There are some UI/UX thing that are a bit finicky and it's not as beautiful as say Shadow Tactics, but I still enjoyed it.
Happy new year to all!
And now vember is gone
Only played two games in november, because I spent a lot of time on those. And also played a bunch of TTS with friends (lock-down and all that jazz).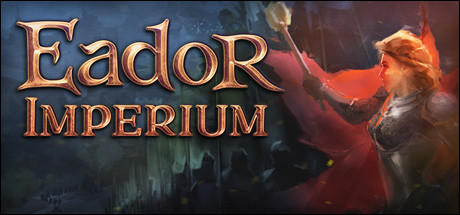 Lore / Story : It's some fantasy world and the land is split into islands surrounded by void. The story in the campaign might as well not exist. I think it's a follow up on Eador: Genesis, but I'm not even sure.
Game mechanics : It's a turn based strategy game. So let's go into the details of each part of the gameplay

Overall map: The map is cut into tiles. You have your heroes moving in between tiles. They can then explore a part of one tile each turn to discover some dungeon or just allow it to receive more people.
The tiles that have yet to be explored are often occupied by neutral troops of varying strength. Once you explore a tile, it's part of your realm.
At some point you'll encounter opponents and steamroll through their realm to siege the castle and end them.
Tile content: So just to go into more details into the things you can find in tiles. It can be a lot of things. Most of the time it's a dungeon, and it'll tell you the overall number of troops and the type of troops. But no indication whatsoever of what is the strength of those units. So you'll have to remember each unit strength just to get an idea of the strength of the dungeon.
Realm management: You only have one city, in which you can construct one building/turn. There is hundreds of building to chose from with different effects, with multiple dependency in between them. It's sometimes hard to remember where you're going.
And you have up to 3 construction per tile in your realm. The available constructions are unlocked by buildings from your city. It's a chore to keep them all up to date when your realm grows.

Each tile gives you some gold/gem. And sometimes a resource. You need to have one of a resource for certain buildings/units. If you don't have that resource in your realm you'll have to buy it (so the thing you're buying costs more).
Hero management: Heroes have can be given items/units/spells. Nothing out of the ordinary. The only point to note is that your heroes skills cap are limited by your hero level.
In game your heroes will spend most of their turn doing nothing but exploring one tile. And then you'll wonder if he can take on the dungeon content.
You have a bunch of hero classes. But damn are they inequals. There is 3 main archetype. Fighter, Mage, Commanders. Fighter heroes can take whole armies by themselves when well equipped/leveled. Mages are laughably weak. Commander are alright if you manage to get the high level troops (but this takes a while).
Combat: The combat is just turn based combat. Nothing special about it. It's a bit slow, because the map is big and sometimes it'll just be 2 or 3 turn of unit movement before the fight actually start.

Campaign progression: Unlike the previous version, nothing progresses in between scenario. You are dealt a different starting hand, but that's about it.
Difficulty / Length : So the game difficulty is pretty random. But when it's hard, it's because the scenario/AI is cheating. Like the AI having one of the best unit unit in the game super early on (way before you can have the equivalent). And when there is no cheat, it's just a slog to go through it. It took me 35 hours to do the first 4 scenario of the campaign. 9 hours per scenario. And those hours were mostly spent exploring my own realm.
Conclusion : I remembered Eador : Genesis fondly. But damn is this one a let down. It's so freaking slow. And not interesting at all (be it in combat or management). Oh and oftentimes it crashes for no reasons. Definitely not going to bother going through the 100+ hours needed to finish all campaigns.
And this one is not finished, but because it's a roguelike dungeon crawler, I think I got the gist of it now.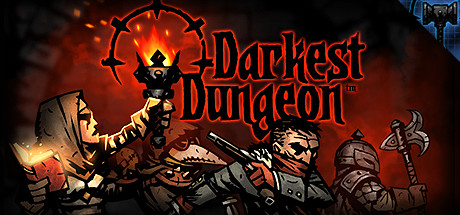 Lore / Story : Your ancestor made some eldritch shit and the familial estate has gone to shit. You have to explore it and try to fix whatever he did. The general ambiance of the game is supposed to be very dark and oppressing and that's very well done in that regard.
Game mechanics : In case you didn't know the game, it's a roguelike dungeon crawler. The But you gather resources that allow to improve your heroes throughout the run. There are a bunch of thing to pay attention to (hunger , light , health, stress) and you have to manage them with different tools given to you.
The fight are turn based, with a system of positioning that can change during the fight. Some skills of you/your opponents can only be used in some position/target some positions. It makes for interesting strategic choice/target prioritization and overall a very satisfying combat system.
There are 4 or 5 different area in which dungeon are located, and each has different kind of opponents/environment properties. As such a party for one area, might not be optimal for another one.
Base progression : Be it loot in the dungeon or rewards for runs, you'll gain some heirlooms. Those can be used to upgrade the different buildings in you hamlet.
Upgrading those helps upgrading your heroes/keeping them fresh. It takes time to upgrade everything, so you'll have to chose wisely which one you're prioritizing first.
Character progression : When you finish a dungeon the surviving heroes get some xp. You'll also get some gold. And some trinkets. Gold can be used to upgrade skills (very little change, only some numbers going up) or buy new skills. But you're limited to 4 skill, so it's a matter of unlocking/upgrading the ones you like.
You can also use gold to upgrade your base equipment (same thing, it's just some numbers going up/down).
And you win plenty of trinket during the game. A lot of those have positive and negative effect. Each hero can equip 2. You have to juggle between trinkets to equips the optimal trinkets for each character/dungeon, but they're the one thing that allow you to really customize a character.
Also because some character will be unavailable for some runs (due to stress, illness, a level that's too high or others thing) you'll have to change your party composition often. Which is good, there are plenty of characters to chose from and they all are really different.
Difficulty / Length : The game is hard. You will lose some heroes to bad RNG or bad preparation on your part. Or just because your party isn't made to fight the boss (presuming you don't use the wiki to spoil everything). The game is probably quite long as well (haven't finished it yet, but at the current pace, I expect 50 to 60 hours to "finish it")
Conclusion : So I like the game. I'd recommend it if you like turn based games or roguelike dungeon crawlers. But at the same time there are some aspect that I don't like and find very frustrating making it hard to recommend to everyone.

There is no way in game to remind you of what happened in the previous runs (e.g. what opponents/curios you have already met at some place).
So you're often drawn to the wiki (or you have to take your own notes, but that's just to bothersome when the wiki exists) just to get an overview of what you can expect in certain areas. I'm starting to remember it a bit after 40 hours of playtime.
And that's needed because you'll want to do some optimization for high level dungeons.
I don't know why, but I can't bring myself to play the game for a long time in a row. I have to do something else after doing 1 or 2 runs.
That very frustrating feeling you'll get when you have to give up on a bunch of interesting loot just because your inventory is really small (and its size can't be improved).
The rewards for the highest levels runs feel a bit lackluster compared to easier runs. The only real difference is in the reward presented when you chose the missions, and it ain't much once you have a solid trinket base.

End game edit : So I'm going to reach the end game soonish, and those last hours have forced me to lower the game note.

Some kind of ability are very class limited. There are plenty of tanks/dps, but there is only one AoE Heal, and one AoE stress relief.
The end game is tedious. Because of a certain mechanism (not going to spoil it here), the end game takes longer that it needs to be. And as such you end up doing a lot of run that feel samey.
Linked to that, it takes a lot of runs to unlock the latest bosses (at least 5 long run per location). As such you're not even enticed to get them all before going to the darkest dungeon because it takes so much time.
And during that end game your characters/hamlet evolution is close to none. You already have everything interesting maxed out and all the trinkets that interest you
The trinket merchant is a bit useless : At the start you have no gold for it but need trinkets -> you can't buy. At the end you have gold but already plenty of trinkets -> you won't buy.
October is almost gone
So this month started with me keeping on playing turn based strategic/rpg games:
And then onto two completely different games