DJSUP
February: Still Pretty Cold
Hey there guys, this is my second BLAEO monthly post. I'm not very happy with my progress this month, as I was overkilled by life once again and had less play time than I wish I had. Hope you are having fun with your games and keep going, I believe you :)
Spotlight: Life is Strange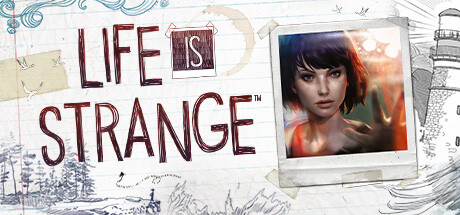 I won't lie to you, this game is not perfect. Choices sometimes make no sense and some story elements angered me, but it was satisfying experience (even tho I don't like both possible endings). The rewind mechanic was pretty neat. Usually when you have big decission to make, games like this offer two simple choices like "Agree" or "Disagree", but they never tell you much about what actually your character is going to say ("disagree" = insults someone or like that). With the rewind I never had to worry myself about this, cause I could... just rewind.

For few examples of what I didn't like - lot of characters felt like they were here just for sake of having few lines of meaningless dialog and near end were some things that really felt like they added them just for sake of having longer gameplay even for price of totally out of place things.
Mentioned games:
SG win. Wuppo was confusing, yet really cool ride. The game looks somewhat unique and is fun to play. I hope I'll have much more time next month to 100% this boi.
When I was getting this I thought it was rage Dark Souls 2.0 game and wanted to flex at everyone for beating it but actually it was more or less calm experience. Snake control was alright and with few exceptions did everything like I predicted he will do.
Other games:
See ya next month <3