DJSUP's profile
---
March: Rip
Third month here and I feel like I am cursed. I used to beat lot more games and decided to show you all how it's done, but since I joined I don't really have much time or I simply do other stuff. Now I know for sure that I won't be able to mow down games that fast next 2 months because of upcoming exams that I really have to pass or my life gets deleted. BUT. I know you are here, my fellow backlog fighters and I believe you will beat your games for us all.
Spotlight: Overgrowth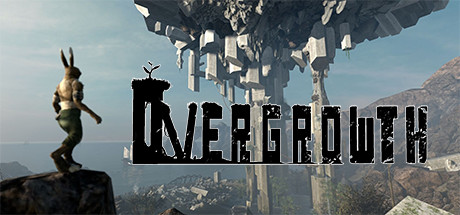 This game is weird experience. It's fast paced ninja-like simulator with fluid combat without too many buttons involved and all moves feel cool. I really liked how physics work, drop-kicking someone in face is really satisfying. If the game is too fast or hard for you, you can slow down the game in options or decrease enemy atk power. It has faults - weak story or sometimes they throw too much enemies at you. There isn't too much to say about this game than if you can get it for cheap or friend from old HB monthly and you like action games, you will probably like this.
Mentioned games:
Take that ice pillars.
Hardcore mode could be descend into madness if I did it myself. Luckily, I had my friend Mike and with combined power of friendship, luck and skill we managed to beat it all without too much trouble.
Other games:
See ya next month <3
February: Still Pretty Cold
Hey there guys, this is my second BLAEO monthly post. I'm not very happy with my progress this month, as I was overkilled by life once again and had less play time than I wish I had. Hope you are having fun with your games and keep going, I believe you :)
Spotlight: Life is Strange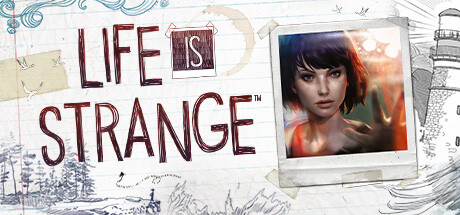 I won't lie to you, this game is not perfect. Choices sometimes make no sense and some story elements angered me, but it was satisfying experience (even tho I don't like both possible endings). The rewind mechanic was pretty neat. Usually when you have big decission to make, games like this offer two simple choices like "Agree" or "Disagree", but they never tell you much about what actually your character is going to say ("disagree" = insults someone or like that). With the rewind I never had to worry myself about this, cause I could... just rewind.

For few examples of what I didn't like - lot of characters felt like they were here just for sake of having few lines of meaningless dialog and near end were some things that really felt like they added them just for sake of having longer gameplay even for price of totally out of place things.
Mentioned games:
SG win. Wuppo was confusing, yet really cool ride. The game looks somewhat unique and is fun to play. I hope I'll have much more time next month to 100% this boi.
When I was getting this I thought it was rage Dark Souls 2.0 game and wanted to flex at everyone for beating it but actually it was more or less calm experience. Snake control was alright and with few exceptions did everything like I predicted he will do.
Other games:
See ya next month <3
January: Heating Up
Hey there, this is my first backlog report here. I decided to post at the end of every month, starting from now after first month on BLAEO. I may or may not say some sort of info for games I played, be it rating or useful tips about achievements and how to dodge some kind of broken mechanic and bugs. This month it started out pretty neat, but then schoolwork shredded my plans very fast and I had lot of less time than I thought, so I hope I'll be able to move down my backlog much more next month. Without further ado, let's begin.
Spotlight: Stories: The Path of Destinies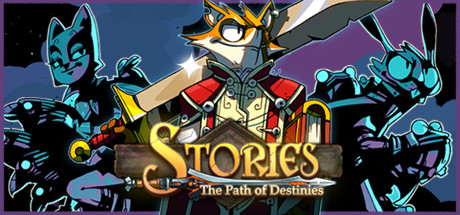 It was long time since I've liked game this much. Lot of people said that this game is repetetive, which is true. There are few maps that play over and over, but if you can get over it and get interested in the story, you'll have great time. Combat feels responsive and looks cool. There are 25 stories (one takes about 30 to 60 minutes, based on your total progress and skill). Every story shows you different look at every character and things that can go wrong or surprise you. Not for everyone.
BEWARE: If you want to play this game, make some sort of save file backup after some shorter period of time. I was grinding levels for only grinding achievement in the game and when I was nearly done, out of nowhere my computer restarted and when I booted up the game, all my progress was gone. THE RESTART WAS CONFIRMED BY ONE OTHER STEAM USER THAT HAD SAME EXPERIENCE. Nobody else look like they had this problem, so it might be RARE.
I'll replay it in the future when I won't be salty from this :P
Mentioned games:
Even tho I didn't like it as much as SR III, it was still pretty neat. The port is kinda clunky at times but it's possible to play even without any fixes imo. Only fault I found in this game was needed respect points from activities to progress in story. It felt like a chore and forced on gameplay just to make it feel longer. I'll beat it again with friend in coop.
SG win. It's story based on same universe as Teslagrad which I really liked. Game felt challenging at times but it was fun and felt rewarding everytime I moved forth. Getting all cards needed bit of thinking but was still fun enough to keep me away from looking up the solution. Definitely enjoyed.
Other games:
See ya next month <3