Backloggin' Fool BigBlueWolf's profile
Batch 35 … in progress …
(more cool stuff on the way)
---
Batch 34 is done… sort-of.
(because I'm STILL playing Skyrim!)
Batch 33 assassinated …
This has been a really SLOW batch to complete. I moved to Portland back in November and despite still being stuck inside due to Covid keeping public spaces closed, I just haven't been playing a lot of video games lately. I slow-walked a second playthrough of The Last of Us Part II for the achievements I missed the first time.
On the other hand my library/backlog has only grown! We managed to snag a PS5 during the holidays, and if you were a Playstation Plus subscriber and PS4 owner you got a ton of games for free right out of the starting gate for buying the new console. Also have been grabbing some free stuff through Epic Game Store. And nabbed two items in the Steam winter sale. So here's what got added since November.
Steam:
Metro Exodus
Shadow of the Tomb Raider
Playstation Plus:
Days Gone
Erica
Fallout 4
Final Fantasy XV
The Last Guardian
Monster Hunter World: Iceborne
Middle-Earth: Shadow of War
Persona 5
Ratchet & Clank
Resident Evil: Biohazard
Until Dawn
Epic:
Darkest Dungeon
Sherlock Holmes: Crimes & Punishment
That's a lot of stuff. I won't play all of it, but there's a lot of titles in there that could perk my interest.
October Report
Not really enough games here to qualify as one of my batches, but I did meet my October challenge with them.
I thought I might play a lot more games than I did. (I had planned to play Darkwood.) But in the later half of October we had a turn of events in our housing search and then last week we signed a rental lease on a new place in Portland, OR.
So it's bye-bye to the Bay Area and we are trekking north. My other half is leaving tomorrow to square everything with the leasing company and driving the first load of household items. I have to work this week so am staying behind to do more packing.
I might be a little while before I jump into my backlog again. We've got a lot other stuff to keep us busy. But when I do I'll be in the new place, and I'll hopefully have my Vive set up again. We both love doing the VR games, but haven't had the space the Vive requires for about two years now.
Hope everyone had a great October. Be safe and be good!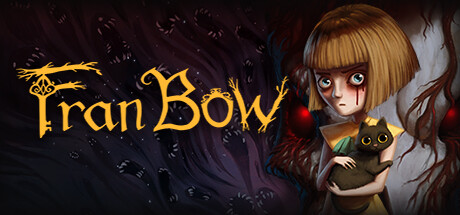 Beaten: 12-Oct-2020

This game gets high reviews on Steam. I think this is largely based on the story rather than any game play elements. And the story is fine, but in my opinion nothing amazing. It's definitely a children's story for adults. But the adult audience is almost completely on account of the use of gore and frightening imagery instead of the plot and use of language -- which would make it a USA movie "PG" rating otherwise.

Anyway I got bored with it quickly but was curious to see how it turned out, so I got a guide and worked my way through in a few hours. I think others will find it more entertaining than I did.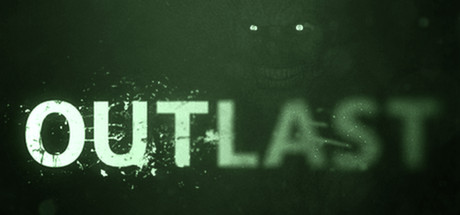 Beaten: 31-Oct-2020

Finishing this game on Halloween I have to say it's worked its dark magic on me and deserves a lot of the praise it gets. The overall sense of terror throughout the game is nicely paced and expertly done. I'm not sure what else I can say except that its imitators -- cough, Lethe: Episode One, cough, cough -- are really poor by comparison.
Batch 32 Complete
Four more games and September already gone. No monthly challenges in this batch.
Of course with October looming I intend to focus on horror games for a little while like I usually do. However I may have my backlog work interrupted. We are currently working with a rental broker to find a place to live in Portland. We have some fairly demanding needs, so it might take a bit to find a place. But once we sign a lease and start the moving process I'll have to pause until we are settled in Oregon :D
Hope everyone is doing well and stay safe!
Batch 31 completed!
This batch progress took a huge, multi-month pause in the middle of playing Dead in Vinland. I was going through my backlog, loaded up Skyrim Special Edition just for nostalgia and got sucked into modding it.
I never learn.
While I have mostly got Skyrim modded the way I want, I haven't started seriously playing it yet. I returned to my other games because I needed a Skyrim break!
Batch 30
… the walking simulator batch.
Hope everyone is staying safe.
Batch 29 finished!
I did a lot of Steam reviews in this larger-than-normal batch, so apologies if it opens a lot of extra windows for those interested in reading.
Stay safe, everyone!
Taking a short hiatus
During the next 4-6 months I'm re-directing more time toward in-person social activities, baking, and board gaming. Also, I got married last month! My partner is a gamer as well but with different interests – mostly sims, RTS and simpler games on tablets. We are still figuring out where to go on a honeymoon. We also are trying to find a larger place than the cramped 2-bedroom we share.
During my hiatus I will be watching the news closely as several titles are rolling out in the near future. In particular I'm eager to see the reviews for Ori and the Will of the Wisps and Cyberpunk 2077.
And I've pre-purchased The Last of Us, Part II which comes out in mid-May. ;)
Have fun, everyone!
Batch 28 finished
So this is the last of the Telltale games in my backlog. It's a shame the studio folded, but I'm glad I've finished with their games from my library on such a positive note with the Batman series!


Batch 27 - The "Not Steam" Batch … Mostly
I've been spending a lot of time away from Steam the past few months. Here's what I've been keeping busy with…



Beaten: 28-Sept-2019

So it finally arrived after so many years of waiting, and my impression is... it's OK.

First a couple of caveats. I've logged more hours into the Borderlands franchise that any other set of games. Played all them and all the DLCs that had story content. Also played and loved Tales from the Borderlands.

On BL3 they've done fantastic improvement to the guns and how the gun-play feels. Multiple choice action skills for PCs is great. The graphic details to the environments and characters are richer. Instant ammo purchase and fast-travel from anywhere are nice if softer upgrades. The game's story is crap. I rank it below Borderlands: The Pre-Sequel.

BL3 shipped with a lot of bugs. Not game-breaking bugs (although there are scattered reports of those), but pretty annoying ones that still affect all platforms nearly a month after release. But bugs can be patched and these problems will likely be fixed by the time the game releases to Steam.

For the record, I did my playthrough as Zane.
Here There Be Story Spoilers. You Have Been Warned!


My main problem is the story and the cast.

Despite the sometimes choppy writing, Borderlands 2 had a great story, to say nothing of the Telltale Games outing. I was hoping the game would give us a story at least as good as BL2 or even better. Sadly, the Gearbox writing team wasn't up to the task this time around. The story didn't do any service to the now galaxy-wide scope of events set in motion by the Crimson Raiders. Lilith is the commander but she has no troops -- except you -- a very odd choice that doesn't logically follow for being the paramilitary outfit known to have opened two vaults. What follows is just running from planet to planet to open more vaults and fight a few more bosses without any over-arching reason other than to stop some boring new villains from getting control of them. Intersperse a bit of history about the adventurer who opened the first vault and that's a wrap.

This actually makes perfect sense given the shallowness of Commander Lilith and the Fight for Sanctuary. That DLC plot was incredibly thin and lacked a central, critical narrative to be a bridge story to BL3. It turns out it didn't matter. There's nothing in the DLC that contributes to BL3 in any direct way. Which means it was probably the same writers at work.

So let's talk (briefly) about the good stuff.

Zane is actually a great PC. One major improvement is that each PC participates in the mission/story dialogue with other characters. Zane's banter is exceptionally well done.

Then there's the NPCs. Lilith and Tanis are the primary characters now and do a good job with the thin material that is offered. Ellie, Moxxi, and Marcus are all back in their traditional roles. Zer0 and Vaughn (from Tales) each get some nice time in the story. A completely new face, Wainwright Jakobs, is the primary mission giver on Eden-6 and hands in a great performance, albeit at the expense of Sir Hammerlock who let's his other-half do most of the talking.

Unfortunately that's where the good stuff stops.

Starting with the most obvious, the Calypso Twins are crap. Trying to follow up an act like Handsome Jack is tough, but whereas he was an intelligent, charismatic meglomaniac with surprising depths and resourcefulness, the twins have about as much personality as several of the standard mid-game bosses that have been cranked out over the years. That's because they are annoying, self-absorbed hipsters with a YouTube channel -- and the plot keeps endlessly rehashing this point as if it's supposed to be funny. So unless you've managed to avoid being on the Internet for the last five years, this stereotype was the worst choice to try to exploit for laughs much less depth. It might have been interesting to do a humorous spin on the the dark side of social media and how people like the twins with evil intentions could do really heinous things with it, but that was apparently beyond the skills of the writing team.

Despite their prominent inclusion in the trailers, Brick, Mordecai and Tina only show up for a single mission in the game and don't take up residence in Sanctuary following its conclusion. What?! These are some of the most beloved characters of the series!

Claptrap wasn't nearly as funny as he was in the previous games. Nothing to do with the new voice actor. But with all of Claptrap's antics being central to all the games plus two of the highest-rated DLCs, I had hoped he'd be in top form here. The writers mostly ignored him this time around by creating a parts-hunting challenge spread across all the maps where he'd comment if you found a component he could use.

Ava is a new teenage character and an apprentice to Maya. Maya is briefly in the game and for awhile it feels awesome, but then she is killed suddenly and Ava takes her place, whining the whole time like some teenagers are prone to do. It feels completely pointless because by the end of the game Ava has not been given anything to do that Maya could not have done herself. So it feels like Maya is sacrificed solely to give the villains an obligatory "oh-look-how-evil-we-are" moment.

Contrary to some critics calling Ava a Mary Sue character, that's incorrect. Mary/Gary Sue's are impossibly perfect characters who are good at everything and trotted out to skim through impossible situations that major characters need resolved but can't spend time dealing with. Ava is a stand-in supporting character with no real purpose in the story.

Rhys is featured in a huge part of the Promethia chapters, but he doesn't come across like the Rhys portrayed in TftB. It isn't the fact that a different actor is doing the voice. It's simply like they ignored the character's development and just returned him to the "company man" wuss personality he is at the beginning of Tales. We get no explanation about what happened to him and Fiona in the Vault of the Traveler. Oddly enough, he and Vaughn never interact in the game. There's a lame picture in the credits showing them fist-bumping, so presumably they re-connected later -- but, another opportunity lost.

Axton, Gaige, Salvador, Krieg, Fiona, Sasha, and Athena are all absent from the game and their current whereabouts are unknown. Apparently none of them even merited being Lilith's second-in-command. Except for a brief hint of Rhys talking about Sasha, none of them are mentioned by the other characters.

Zed's got all-new recordings at the health vending machines, but doesn't show up in-person. It's a minor nitpick, but with all the space available on Sanctuary it seems weird that Tanis gets installed in the med bay instead of in her own lab. Maybe the team didn't have enough side missions created to put Zed on the ship?

In the end, I suppose the writing team had to cut characters and chose their focus. And maybe the ones we haven't seen yet will show up in DLC. But being unable to deliver a good story with the characters they chose to work with is a pretty bad sign that the whole effort to give us more Borderlands was still primarily about competing with games like Destiny 2 since mechanics was the only significantly improved aspect of the game over previous installments.

Oh well. It's still fun to run around and shoot things which is largely the point. But given how many hundreds of hours I've already spent doing exactly that, I can't say upgrading that experience alone will compel me to give BL3 the same amount of time and attention without any other hook. I played each PC in BL2 to level cap, Mordecai in BL1, and Claptrap and Nisha in Pre-Sequel. For Zane I played through the main story and several side missions, but so far I have no great desire to do the whole thing again with him or any other character.
Beaten: 9-Aug-2019
Platinum/Gold/Silver/Bronze trophies earned
I finally broke down and bought
God of War
during the last Playstation sale. I passed on the initial hype because I felt somehow it wasn't a game I'd really get into, but finally thought it might be worth half-price. And to its credit I enjoyed GoW a lot more than I thought I would; the game had fantastic elements that drew me in.
The starting plot point: playing as the titular Kratos and having left Greece behind many years ago, he is now older, a father and a recent widower, living in anonymity in the Norse realm of Midgard. But for reasons to be revealed, the Norse gods become suspicious he isn't the mortal he's been pretending to be, and what starts as the desire to spread his wife's ashes turns into a journey with his son that brings them into direct conflict.
Technically the game is very well put together. The graphics are utterly amazing and there are no loading screens. Armor and weapons and all their assorted upgrade-able parts replace the concept of character progression, and that is gated by money and rare crafting ingredients that you collect while exploring. The menus for handling all of these are clean, intuitive and easy to follow.
The combat keeps you on your toes. In order to fight effectively you have to learn defensive moves (dodge, parry, block) and powerful attack combos. Your weapon for the first half of the game is the one-handed Leviathan Axe that is used for melee and ranged targets and which flies back to your hand upon pressing the triangle button. You can also have skill trees for hitting your enemies with both fists and your shield. Oddly enough you can't do normal attacks with the axe when your shield is up, only special "runic" cooldown attacks are available.
You also have command over Atreus, Kratos' son and traveling companion. He comes equipped with an upgrade-able bow and its invaluable for ending fights quickly because in addition to damage his shots often have a stunning/slowing/distracting effect on enemies that move too fast to hit or can block your frontal assaults. However one criticism is that by late game his chained-lighting shots are so powerful that it's often possible and faster for him to clean out an entire area while Kratos simply dodges uninterruptible attacks. Atreus can aggro enemies but is immune to death, so there's no real danger (and no real challenge) in letting him handle things from time to time.
Turning to the story, the plotting and pacing is quite good and the dialogue is keen and interesting. I don't want to give away spoilers, but the game explores the relationship between Kratos, a father out of his element who is ill-equipped to parent, and Atreus who is a sweet and charming eleven-year old for the most part, doing his best to please dad but developing a rebellious streak like most kids his age. This is developed through exploration of various exotic locales and meeting other characters while learning a lot of their relevance to Norse legend. Quests all stem from the hub -- "The Lake of Nine" --- which you can explore first by boat and later with fast-travel gates.
Both of these elements, however, I felt were outclassed by other popular PS4 exclusives. The character-building side doesn't reach the excellence of the father-daughter dynamic of
The Last of Us
, and the much larger lands of
Horizon Zero Dawn
are more amazing to explore. So for that reason I felt it came in behind those titles. But not trailing distantly.
God of War
is a great game and definitely worth picking up.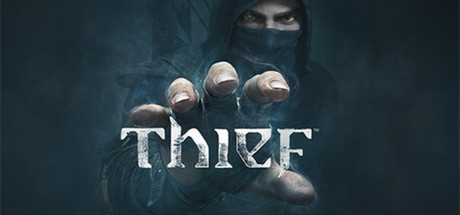 Abandoned: 11-Sep-2019

It's been a long time since I abandoned a game because I lost interest in it.

Initially I liked Thief and was having fun. But once I got through the first two chapters it became apparent that the only focus of the game was to grab loot. The story, what little I managed to uncover, had an interesting set up at the beginning but had barely dropped any plot points after getting halfway through the game. As a result, I was getting a bit bored with just sneaking around to swipe the same objects (silverware, candlesticks, coin purses) from the same cabinets, drawers and chests found in every location. And avoiding enemies had become pretty easy to figure out.

Maybe I'll pick it up later, but for now I have a bunch of much more interesting games I can spend time on.