Backloggin' Fool BigBlueWolf's profile
---
Batch 37: Incomplete but fun!

I don't post batch updates very often these days, but even so this one was supposed to also have Red Dead Redemption 2, which I started around mid-January and then paused about three weeks later.
A few things happened. First, real life. Not surprising. Second, and more recently I've been given the opportunity to build a new gaming PC and the parts are arriving over the course of the next two weeks. I'll pick up RDR2 on the new machine. It's been moved to Batch 38.
Overall this was a great batch, taken a little at a time since last October until around the end of January when I stopped pursuing achievements on Wingspan.
Hope everyone had a great holiday season.
Batch 36
I originally started this batch at the beginning of the 2022, finished around early summer then forgot to post it. I haven't been working on any games since that time. I kind of got burned out playing one in particular. (Check the hours.) I'm only now starting to dip my toe back into some spooky games for the seasonal fun.
Anyway, I hope to polish off at least one or two games for Spooktober. Though I haven't decided which ones I'll start first.
Batch 35 … and goodbye to 2021
Hey all, welcome to 2022. I hope this year treats you better than 2021 treated us.
I don't have extensive reviews for this batch largely because I've been too tired to write any. This was a long haul as well with the first two games having been started all the way back in August. The whole lot have been drawn out considerably except once we got near the holidays.
On the video game front, I'm actually looking at moving off of video games over the course of the next year or two. I've been at it since 2016 doing batches on a fairly regular basis, but a lot of games fail to impress me now. Suffice to say I've seen most of what games have to offer, and the ones I have left are titles that mostly appeal to me for some reason or another that it merits continued work on my backlog.
So the highlights of my 2022 batches will be:
Horizon Zero Dawn: Forbidden West (pre-pruchased)
Red Dead Redemption 2
Half-Life: Alyx
Cyberpunk 2077
with the remnants of my "must play" backlog filling in around those titles.
Beyond that? Video games will be an occasional treat if I get the itch to try something. Otherwise will be focusing my attention elsewhere.
---
A couple of notes about this batch.
Batman was an interesting experience, but lacked compelling gameplay. Needless to say you weren't going to be playing an Arkham game in first person, so it felt a little gimmicky.
Control was a blast. Finished the entire thing. It deserved all the praise it got. This game gets top honors in the batch, and if you like action games this is my recommendation.
Death Stranding had the weirdest plot I think I've ever encountered in a video game, and yet it was oddly compelling despite the gameplay loop becoming quite repetitive. There are some cool game concepts explored there with networked players. But it really focuses on third-person wilderness trekking to get your packages from point A to B and looks gorgeous doing it. This is my other recommendation for non-action game.
Disco Elysium merited another play-though after the Final Cut edition introduced a fully voice-acted script. I'm almost done but not in a hurry to rush. The game is quite a piece of art, but definitely not everyone's thing.
Shadow of the Tomb Raider came really close to landing in my abandoned pile. It's the worst of the trilogy. Lara is busing saving the world again, this time from a Mayan apocalypse she helps trigger. In order to accomplish this she murders her way through an incredibly contrived and cringe-inducing plot. The worst is when she is disguised as a priestess of the native tribe she's assisting despite the fact that she's an English-speaking white girl in a dress and mask that doesn't do a thing to conceal her identity. But everyone is like, "Oh! Priestess!" I finally said screw the idiocy and picked it back up again after New Year's to finish it off.
Thronebreaker on the other hand had a great plot and lots of Gwent. If both sound appealing, pick it up. The story takes place in the period between the books and the first Witcher game. But if you are hoping for a lot more Geralt, he's only got a brief scene to play in this one. It's still worth the time because Queen Maeve and the supporting cast are very well done and the story is quite good with a lot of choices that affect the outcome.


Batch 34 is done… sort-of.
(because I'm STILL playing Skyrim!)
Batch 33 assassinated …
This has been a really SLOW batch to complete. I moved to Portland back in November and despite still being stuck inside due to Covid keeping public spaces closed, I just haven't been playing a lot of video games lately. I slow-walked a second playthrough of The Last of Us Part II for the achievements I missed the first time.
On the other hand my library/backlog has only grown! We managed to snag a PS5 during the holidays, and if you were a Playstation Plus subscriber and PS4 owner you got a ton of games for free right out of the starting gate for buying the new console. Also have been grabbing some free stuff through Epic Game Store. And nabbed two items in the Steam winter sale. So here's what got added since November.
Steam:
Metro Exodus
Shadow of the Tomb Raider
Playstation Plus:
Days Gone
Erica
Fallout 4
Final Fantasy XV
The Last Guardian
Monster Hunter World: Iceborne
Middle-Earth: Shadow of War
Persona 5
Ratchet & Clank
Resident Evil: Biohazard
Until Dawn
Epic:
Darkest Dungeon
Sherlock Holmes: Crimes & Punishment
That's a lot of stuff. I won't play all of it, but there's a lot of titles in there that could perk my interest.
October Report
Not really enough games here to qualify as one of my batches, but I did meet my October challenge with them.
I thought I might play a lot more games than I did. (I had planned to play Darkwood.) But in the later half of October we had a turn of events in our housing search and then last week we signed a rental lease on a new place in Portland, OR.
So it's bye-bye to the Bay Area and we are trekking north. My other half is leaving tomorrow to square everything with the leasing company and driving the first load of household items. I have to work this week so am staying behind to do more packing.
I might be a little while before I jump into my backlog again. We've got a lot other stuff to keep us busy. But when I do I'll be in the new place, and I'll hopefully have my Vive set up again. We both love doing the VR games, but haven't had the space the Vive requires for about two years now.
Hope everyone had a great October. Be safe and be good!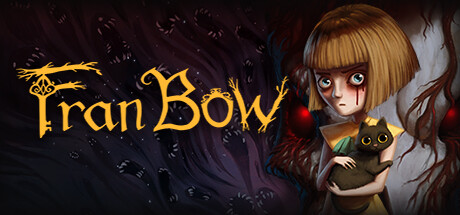 Beaten: 12-Oct-2020

This game gets high reviews on Steam. I think this is largely based on the story rather than any game play elements. And the story is fine, but in my opinion nothing amazing. It's definitely a children's story for adults. But the adult audience is almost completely on account of the use of gore and frightening imagery instead of the plot and use of language -- which would make it a USA movie "PG" rating otherwise.

Anyway I got bored with it quickly but was curious to see how it turned out, so I got a guide and worked my way through in a few hours. I think others will find it more entertaining than I did.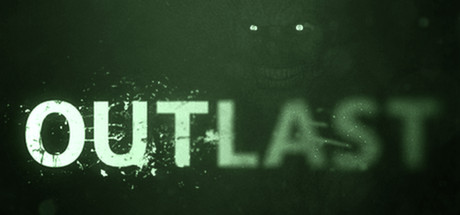 Beaten: 31-Oct-2020

Finishing this game on Halloween I have to say it's worked its dark magic on me and deserves a lot of the praise it gets. The overall sense of terror throughout the game is nicely paced and expertly done. I'm not sure what else I can say except that its imitators -- cough, Lethe: Episode One, cough, cough -- are really poor by comparison.
Batch 32 Complete
Four more games and September already gone. No monthly challenges in this batch.
Of course with October looming I intend to focus on horror games for a little while like I usually do. However I may have my backlog work interrupted. We are currently working with a rental broker to find a place to live in Portland. We have some fairly demanding needs, so it might take a bit to find a place. But once we sign a lease and start the moving process I'll have to pause until we are settled in Oregon :D
Hope everyone is doing well and stay safe!
Batch 31 completed!
This batch progress took a huge, multi-month pause in the middle of playing Dead in Vinland. I was going through my backlog, loaded up Skyrim Special Edition just for nostalgia and got sucked into modding it.
I never learn.
While I have mostly got Skyrim modded the way I want, I haven't started seriously playing it yet. I returned to my other games because I needed a Skyrim break!
Batch 30
… the walking simulator batch.
Hope everyone is staying safe.
Batch 29 finished!
I did a lot of Steam reviews in this larger-than-normal batch, so apologies if it opens a lot of extra windows for those interested in reading.
Stay safe, everyone!