DarkX's profile
---
March + February 2021 update
February was a pretty slow month when it comes to my backlog and I decided it wasn't worth it to make a post, so I combined February and March.
Games I beat in March and February 2021:
Games I will try to beat next: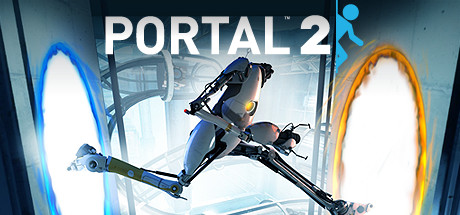 Portal 2
8.0 hours
10 of 51 achievements
More
SG win. I'm not sure how I've been around on Steam for so long and haven't played this. Just started it and it's a ton of fun.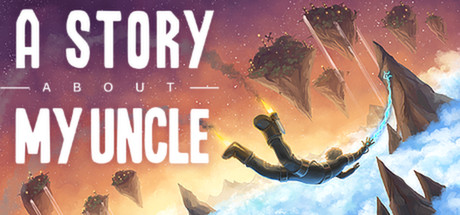 A Story About My Uncle
5.8 hours
0 of 15 achievements
More
Another SG win. I haven't played it yet but it looks fun.
I'll also be playing more games won on SG that I haven't decided on yet.
January 2021 update
My second month in a row of being active on here, yay! It was quite a busy month IRL, so I only managed to finish 2 out of the 3 games I had planned, but they both turned out to be quite long. Although I did start Fallout 4 back in December.
Games I beat in January 2021:

The game was really enjoyable, the gameplay is diverse and challenging at times, the last boss still gives me nightmares. But then again I did play with all hexes activated. The story is a bit generic. Turns out the devs are actually from my little country which is rare, pretty cool to see that. I would recommend the game.

I don't think the game needs a review to convince you it's good :P Interesting story, great gameplay, visuals, dialogue, as well as replayability. I spent quite a while with the game, but I don't think I'm interested enough to go down the rabbit hole of 100% completion and using mods. Would definitely recommend though.
Games I will try to beat in February 2021:

I only played a little bit, but it looks like a great gem so far.

Apparently I've played an hour or two in 2018, time to boot it back up and beat the game.
I'll also look into the PAGYWOSG theme for the month and pick relevant winnings from SG to play. Despite only beating 2 titles, I'm still happy with my progress considering the length of the games. Hopefully I can keep up or improve the pace in February!
December 2020 update
So… my first and last post here was 4 and a half years ago, where I joked about how I played the shit out of Rocket League the prior month. Well, here I am, 4 and a half years later and 3000 hours of Rocket League later, I can say I am finally free of the burden. My last game of Rocket League was in the beginning of 2020 and I am now ready to explore more games and tackle my backlog once again! I did beat a handful or two of games in my backlog while I wasn't active here, but I didn't document them. I'm glad I rediscovered steamgifts/BLAEO this month and thankfully the community is still thriving. I decided to beat my SG winnings first, so for now I won't be following the monthly themes. Anyway, onto my progress for the month.
Games I beat in December 2020:
Cozy and short game where you burn stuff in a fireplace, sounds dumb but it's actually pretty fun.

Really fun platformer with cleverly thought out puzzles that are very satisfying to solve. Sometimes it gets a bit too mechanically demanding which can be frustrating.

Platformer where you dig your way through the story while gathering new materials to sell and upgrade yourself. Gets a bit grindy at times but in a good way. Really fun overall.

Post-apocalyptic side scroller with a captivating story, fun gameplay and unique style. Loved it.

The only game of the ones I beat that I didn't really like, it was way too short (a bit over an hour when you subtract my idle hours), and the puzzles were too easy and repetitive.

Awesome game, really reminded me of the Souls games, which I love. Great bosses with unique way of killing each one, the soundtrack was nice too. The world is lacking in detail but that's to be expected with the style of the game.
Games I'm currently playing:
Games I will try to beat in January 2021:


And possibly more from my 'Will play in the near future' list but I don't want to set my expectations too high and… post again in 4 years.
Overall, I'm happy with ticking 6 won from SG games off my backlog this month. Hopefully I can keep up the pace throughout 2021!
July 2016 update
I just joined last month and this is my first post ever. While I haven't completed lots of games, I made a lot of progress since June when I finished 0 games and played the shit out of Rocket League. I did enjoy all of the games I beat in July, even though I'm not a perfectionist so I usually wouldn't go out of my way for 100% achievements unless they are easy or I really like the game.
Games I beat in July:
Games I'm currently playing or have beaten but will continue playing:
Games some of which I want to beat in August:
Mushroom 11

Dark Souls II: Scholar of the First Sin

A Story About My Uncle

Ryse: Son of Rome

Tom Clancy's Splinter Cell Blacklist

Hitman: Absolution

Styx: Master of Shadows

Middle-earth: Shadow of Mordor

Stardew Valley

The Witcher 2: Assassins of Kings Enhanced Edition
I completed 2 of my SG winnings this month, I'm currently playing 2 more and planning on playing many more. Thank you for inspiring me to play more of my games other than Rocket League! :D