"I haven't played many [insert genre] games but..." Joe's profile
Intro: My Steam account began with Football Manager on Christmas Day 2010 which was my main addiction for many years… FM11 remains my most played game which I can't ever see being overtaken! In recent years I've tried to branch out, perhaps for my own sanity, however there are a lot of gaps in my video game knowledge. Edit: I joined this site in October 2016 and feel like it's been a huge help keeping the backlog from getting too far out of hand, I've managed to fill some of those mentioned gaps, the highlights being the Bioshock, Dishonored, Dragon Age, Mass Effect, and Witcher series.
Prior to Steam a few games I loved were Insomniac's Spyro trilogy, the first three Harry Potter games, GTA San Andreas, Guild Wars (possibly my favourite of all time), Maplestory (yes), Puzzle Pirates (yep), Runescape (yup), Toontown (quite a few years ago I swear) and World of Warcraft (Wrath of the Lich King era). I really liked MMOs! Just like having a backlog in anything, like music, books, or films, I try to look at it positively knowing there's so much I've yet to uncover that I'd potentially think of as fondly as the above.
"Revisit" is full of games that I've previously played and want to go back to, either due to low achievement %, completion attempts, new updates, or some content I missed like a story path that I want to experience.
"Priority" is a shortlist of everything I'm most excited about, my aim is to try every unplayed game in my library however these are the ones that I'm likely to prioritise.
Ratings: I've created three lists to categorise my recommendations with a rough rating of how much I enjoyed them. 5* for my favourites, 3* for games I'd just about recommend, and 4* for everything in between, if there's no stars provided it means it wasn't my cup of tea.
HLTB main story estimates: Very Short under 3, Short 3-8, Medium 8-16, Long 16-40, Very Long over 40 hours.
Endless: Anything multiplayer, simulation, or strategy, without an end that I haven't played yet is listed here, those I have and want to replay are in revisit.
Years: To track my progress I've labelled everything the year I've beaten it or for those without a story then when I first properly got into them. Deciding to part ways with Football Manager seems to have been the right call!
Non-Steam games
I've created a google sheets spreadsheet to show everything non-Steam… it can be viewed by clicking here.
---
April and May Progress Picks: Civ 6, Vanishing of Ethan Carter and Witcher 3
* * * * *

I was really in the Civ mood as you may have guessed seeing this and Beyond Earth in my played this month. I'll cover what I thought on that one below, but while it quickly brought that trademark one more turn back to me, I much preferred the more familiar setting and famous world leaders instead it all being so… alien. According to the last Steam event Civ 5 was the first game in my library and became one of my most played games, I absolutely loved it, so I was always interested in what new ideas they had thought up. Having played a bit of Endless Legend I already had some experience dealing with districts, which add an extra level of strategy to your city planning being a lot more involved than just placing every building and wonder on the same tile, you now need to think about terrain and free space, as well as adjacency bonuses for what should be built next to each other, in order to get the best out of your cities to get the edge on your rivals. The art style and new look to the leaders took a bit of getting used to, but it's undeniably an improvement, seeing how expressive the leaders are adds to the diplomacy and makes them feel more real. I've had a couple of victories and feel like I've got the basics down, but there's still a lot I can improve on, I'll keep it installed for a quick 20-30 hour match in between playing other games whenever I get that urge.

Like so many I post about, I feel like I should have played this way sooner. Although the warm sunlit forest you arrive in gives you a sense of peacefulness, you soon come across a trail of blood and a dismembered body. I was intrigued from the start, you become familiar with the group of people involved and I wanted to solve this mystery, the ending doesn't disappoint either. It has a great creepy atmosphere at times, while a lot of it takes place in daylight when you're exploring, and during that time walking around it's easy to admire the lakes and mountains in the background, the graphics look great, yet while doing your detective work the game switches to night time as you see how past events unfolded and suddenly the forest becomes a lot less inviting. I do want to try out more in this genre, LA Noire had some interesting cases, Murdered: Soul Suspect was enjoyable apart from the scary demons, Alan Wake kind of counts? The newish Sherlock Holmes games look like they might be fun.

This only took me almost 200 hours to finish so it's going to be a nice easy write-up going over everything I loved about it, right. As much as I liked the first and second in the series, which are both absolutely worth playing, they only improve with each entry and this was easily my favourite, the open world suits Geralt's monster hunting like the two swords on his back. I've never played a game with so much detail before, the city of Novigrad is simply breathtaking when you first see it in the distance, and then when you realise how much of it you can actually walk around, as well as all buildings you can go inside... I can't emphasise enough how much of a city it really feels like. You spend a lot of the game prior to this roaming around countryside and visiting peasant villages, so going through those city gates for the first time really does have a much better impact than if you'd have just started there. I can't leave out Oxenfurt either, while smaller it's even prettier, I wished there had been more quests to do there and was delighted when I found one of the DLCs has you return there. The quest quality stays consistently high throughout, and that includes the side quests, while Dragon Age Inquisition had an excellent main quest it was all the filler content designed to pad it out and fill the huge maps that stopped it from coming close to Origins' level, Witcher 3 managed to have the huge maps and tons of extras yet pulled off a miracle of making them worth doing more than just for the XP, they were actually interesting. It's rare I feel so much from games but I really got so immersed in the world and the main characters that I cared when the big moments happened and had tears in my eyes at other points, from laughing at the drunk Witchers at Kaer Morhen (best quest ever) or from the more emotional moments.
It's Witcher 3 so I'm going to have to use paragraphs here. It is the best RPG, and because I like RPGs, the best game I've ever played. But I can still find a few minor things to pick out, although Skellige is absolutely beautiful and I liked the sailing, I definitely didn't like those islands enough to get all those loot stashes out at sea. The horseriding worked fine most of the time using the roads, but taking shortcuts often leads you getting stuck in trees and rocks that make exploration a bit of a pain and sometimes meant I was running around on foot. Maybe there were too many detective missions, there was nothing you could really do wrong with these other than follow glowing red directions and have Geralt tell you what you need to know, although I'm not sure how they could have improved that. I played on the hardest difficulty but didn't find the combat too difficult, yet it was still more engaging than most I've played and it did mean I was consulting the bestiary and upgrading my oils and potions to have an easier time, fitting with the character to be prepared to make a tough fight with a monster easier.
To get the most out of the last expansion Blood and Wine I took a couple of weeks break after finishing Hearts of Stone as I often feel burnt out when it comes to DLC taking place after you're done with the story, but I enjoyed them both just as much as the main quest, if not more. I've mentioned how impressed I was with Novigrad and Oxenfurt, well Beauclair is perhaps the best of the three. A fresh new area to explore and quest in, and most importantly a new Gwent tournment and cards to collect, Toussaint was distinct enough to set it apart and keep things interesting, it was the perfect way to end.
* * * *

Anno 1404
11.2 hours, no achievements
* * * *
With Anno 1800 out which I really liked the look of, I thought I'd try what's considered the best in the series to see if it's for me. It is. I really enjoyed playing through the campaign until the land combat mission, but the city building and trading is great, acquiring new exotic resources like spices and silks from the orient to meet the needs of your growing population with increasingly fussy tastes as they want more than just bread and fur coats was a fun challenge. It was satisfying to see your cities grow, with more buildings unlocked as your population hit milestones and higher class citizens moved in. Managing production was enjoyable, with the late game resources required to be produced with different industries working together to create the necessary goods. So I'm really excited to play 1800, and might look to give the futuristic ones a try even if I think I'll have the same opinion of them as I do Civ VI and Beyond Earth.

Reading the novel beforehand felt like I'd just read a 1000 page walkthrough. But it was still very enjoyable playing this, in particular looking out for changes to the story, which there were and meant there were some surprises in store. The art style was a real highlight, I took a lot of screenshots and liked revisiting the same locations after a number of years had passed to look out for new detail over time, like the construction of a cathedral. I haven't watched the TV series yet so this was my first time seeing all these characters visualised and thought they matched up well, the voice acting was great too, although in comparison the game didn't portray a certain villain as evil as he is, some of the more cruel and violent scenes are omitted which is understandable. It's a point and click so there's a lot of walking around, inspecting objects and picking things up, there's so much detail to look at in each chapter and your character can provide their opinion on most of it, but unlike most I've played it's all very straightforward and doable without a guide which is always welcome. If you've read the book you should like this, if you've enjoyed this you should read the book, they're both great!

If I'm honest I only decided to try out Beyond Earth because it didn't feel right to just skip from V to VI. I think it's a fair criticism to say there's not much different aside from the sci-fi setting with the game released four years before it, but that still means it's just as addictive even if finding rare resources with a name that looks like a cat walked over a keyboard doesn't have the same impact as having a rich deposit of uranium, or having some bland corporate named neighbour instead of warmongering Gandhi. The tech tree is also nightmare fuel when you first open it up, I had no idea where to start and what might be useful as it was so overwhelmingly unfamiliar what anything meant, it wasn't the same as seeing you've got some stone nearby and deciding to research mining early. Becoming more familiar as I played it became less of an issue and I imagine if I put as many hours as I did in V I'd figure out some good strategies, but I already feel like I've seen enough of it to know I'll never enjoy it as much, and having later played VI I much preferred that.

Somehow I managed to avoid most of the spoilers regarding this third person shooter since it came out in 2012, apart from it being a game that made you feel like a terrible person. Well it certainly delivered that, this is another one with a great story that should be experienced. I do think the cover based shooting brought it down a level though, as in the actual gameplay, it wasn't bad but even on the normal difficulty I thought it was too punishing, maybe I need to play more in this genre. I wasn't running around like an idiot out in the open, but you need to move in order to avoid getting flanked, as well as getting better aim on your targets, and in those sprints your health drops rapidly with their pin point accuracy. The juggernauts were the biggest nuisance, these human tanks with all their armour made for a menacing sight as they slowly waddled their way towards you absorbing every bullet you shot at them, until eventually they topple over. Unlike Bulletstorm I didn't hate the characters in this one, there was no face palming dialogue every time the fighting stopped which I was grateful for, and as well as your squad being worthwhile additions to the story, their usefulness in combat as you direct them to take out key enemies was a huge help. The graphics looked a bit dated but not enough to make the environments look ugly, the interiors were also nice which you often find yourself in while taking shelter from the sandstorms outside. Overall I'd definitely recommend it, the combat can be a pain at times but it's worth it for the memorable story.
* * *

I think Lego games are fantastic but this is easily the weakest one I've played. I've always felt that finishing story mode only counts as an intro and you miss out on the real game when you've got the maps opened up to explore, trying to unlock all the characters and find every secret. But while I would recommend it, I'd have been happy to have just beaten this. Everything about it simply feels inferior to Lego Marvel Superheroes, it was several years ago I played that one but I never remember getting tired going backwards and forwards doing quests around Manhattan. Finding what character to use was often a challenge given that I'm unfamiliar with most of the comic book characters, it would have been handy to have a way of telling who could do what. The voice lines of the main cast are pulled straight from the films and often sound very awkward, you'll hear a lot of the same lines enough times to make you want to mute them, except for some reason there's only audio options for music and sound effects, yes I checked!!!!! I thought it was the perfect time for it with Endgame out, but it was disappointing.

This may have been better suited on phones but I don't play mobile games, I quickly lost interest in Reigns. It's a game about getting balances right between four different factions by swiping left or right, making decisions while ruling your kingdom and trying to avoid those faction bars reaching the top and bottom to avoid a game over, the best part is getting all these funny deaths as a result of making one group too happy or angry and feeling deceived when you misjudge a decision for the first time. Having achieved an ending, the worst one, I looked up what I needed to do to actually properly beat it, and found solutions I doubt I'd have stumbled across even if I spent hours playing it, maybe I'd have got there by mistake. It was kind of enjoyable but it didn't take long before I'd seen most of the cards and it lost its charm as soon as it started to feel repetitive. I might have felt like I was having a good reign, and then a couple of bad decision cards and I'd die and need to start again, it was sometimes frustrating when it felt out of your hands no matter what you chose.
Play or Pay: June
Jan/Feb/Mar Progress Picks: Hellblade, Skyrim and Witcher 3
So after saying in my last update I wanted to return to the more regular posts, here I am writing 3 months later again, whoops! Hopefully this'll be the last time I let it build up so much. This is going to cover everything I've played in 2019, yes it's a long one! The only progress excluded are those that were previously unfinished and I don't have much to say about them other than I wish no achievements had been unlocked so they could have just been deleted lol (with the exception of Westerado, that was fun). I've done a fair amount of removing recently, after figuring out just how long (a scary amount of years) it would take for me to play everything I tried to get rid of anything I had little interest in, I'm now over 1/3 played, compared to around a 1/4 a few months ago.
I've also been playing around with the lists here on BLAEO and given everything I haven't played yet a HLTB estimate to help organise my backlog, knowing that I have so many "Short" that I could finish in a session or two was a morale booster that I could make a decent dent in the unplayed if I focused on that for a while. Obviously it's not about the number of games you've played, instead the hours it takes to play everything in your backlog, yet I'm still quite keen to aim for 100 to beat this year like I've seen a few people target as well, just to improve that pie chart.
* * * * *
* * * *
* * *
Not recommended
Oct/Nov/Dec Progress Picks: Dark Souls, Deus Ex Human Revolution and Frostpunk
Whoops it's been a while! My last post covered September and I wish I could blame Rocket League again as a reason for not much to write about… but I've actually made some steady progress and played a few games that became instant favourites, I just fell behind a month when I wanted to finish Dark Souls (of course that took way longer than expected) before doing the writeup, and then the more I finished and had to write about the more daunting it became lol. So it's Christmas holidays, end of the year, there's not really a better time! I'll try to get back on track with the smaller monthly roundups.
As you can tell I've tried something different, because of the number I wasn't sure how to organise it so went with sorting by rating to break up those black bars… I wasn't a fan of using 15 game boxes like usual so I've gone for review tabs, I'd appreciate any feedback on whether this is an improvement! I much prefer not having to hide text but the alternative would have broken the internet and led to the end of the world, sacrifices have to be made. I've played a few too many bleak games :P
But I also played Spyro!!! I still haven't used my PS4 that much, I've created a non-Steam backlog on my profile to help remind me of everything else I need to play… but I bought the reignited trilogy almost straight after release and it's everything I could have asked for, so much childhood nostalgia, absolutely fantastic!
* * * * *

I'm sorry to report I wasn't able to finish my no-death run uguleley was kind enough to challenge me in my previous post. I died, a lot. Yet here it is right at the top of the list, I never thought I'd be able to finish it. Like SOMA it was a very difficult game for me to play, I had to be in the right mood and I admit I ended up taking a break, which was partly responsible for the post delay. You require so much patience to fight your way back with every death, everything you've killed respawns, it happens so frequently and sometimes so unfairly that it's tempting to give up. But say you died thanks to some nasty trap, or some devious skeleton hiding around a corner, when you get back to that location you now know what to expect and can plan for it. That goes for the boss fights too, with the exception of one or two every time I got that giant health bar appear and some epic music started I knew I was going to die and just used that first fight to try and learn their moves for next time. Whenever I started to get overconfident I was quickly told no, that can't happen. I became a lot more cautious as I began to understand the game.
The world design and how everything links together is really impressive, it helps reinforce the idea of this being one huge map that you're unlocking shortcuts and connecting places together. There's obviously the joy of finding the bonfires that act as save points but finding a ladder you can kick down to allow you to skip a lengthy section feels much more rewarding than Victor Vran's loot drops. The game gives you such a feeling of accomplishment when you take down a boss that gave you so much trouble that you want to find the next one and experience it again. I was finding myself reading up lore and watching boss reaction videos at 2am in the morning. I did find things to get easier towards the end once I had enough stamina to equip the most damage resistant armour and could roll normally with it, that meant I could afford to make mistakes and made the game more forgiving because of it. But it's a long hard road to get to that point. It's too soon to even think about the sequels as I'll need a long recovery time but it's good to know they are beatable and I definitely won't be dreading them as much as I was the first game.

Just over 2 years ago I joined this site and one of my first updates was me beating Deus Ex: Human Revolution Director's Cut. Unfortunately I'd played the regular version of this game for a few hours back in 2013 and meant this had been awkwardly stuck at a low achievement percent since. The motivation to replay it came in the form of November's Play or Pay and I'm glad I did as it's just as good as I remembered. I also managed to get the pacifist and foxiest of hounds unlocked this time, for some reason I was previously under the impression the prologue didn't count, I was wrong... so it was a big relief to get the 100% after being so careful with alarms and sneaking around. Saving a certain someone proved too much of a challenge with no casualties (I ended up reloading) so I'm just going to pretend that never happened and stick with my director's cut ending lol. Just like the Dishonored series doing things lethally is an option but I think I'd have approached the game the same way even without the achievements as there's already plenty of action games out there, with all the paths you can take and ways to approach objectives I think going non-lethal and avoiding detections provides the most satisfying experience.

This has been the most recent game I've played, it was only fitting to play something with snow and people freezing to death to get me in the festive mood! I was immediately intrigued when I first heard about it, I loved This War of Mine and it reminded me of Banished which is another favourite. Unlike Banished you haven't been cast out and left to fend for yourself in some nice cosy wilderness (for most of the year), instead you're in charge of the last city on Earth in rapidly dropping temperatures with the main objective being to keep the heat generator going no matter what, the stakes simply feel much higher.
I've yet to play Cities Skylines however I imagine the city building to be more advanced than what Frostpunk offers, but also being a survival game there's more to it than just building placement with resource dilemmas, technology priorities, worker allocation, and challenges in the scenarios testing you like uprisings and what you're prepared to do to bring order, or whether to turn refugees away and condemn them to death, or let them in and accommodate them in situations which never come at the right time. There's also an exploration element too once a beacon has been built, you can scout the area and potentially find that invaluable stash of coal that might make it back in time to keep you alive for a few hours more, or perhaps other nice surprises, like hungry bears. And then there's the storm. You're given some advanced warning to get prepared if you're lucky, and you better because when it arrives there's nothing you can do other than wait it out and pray your generator can keep your houses above freezing with your citizens trapped inside. I've never received so many messages about frostbite and amputations.
It only took a few failed attempts to figure out where I was going wrong and since I've not had any real issues preventing problems from getting too far out of hand on the default difficulty but it can be adjusted to be harder once you've mastered it, I'm not sure I'm ready just yet. I found it quite overwhelming at the start with a lot of options to choose from especially in the tech tree but I think that's quite common in this genre. I have to give credit to the game's presentation, there's gorgeous artwork for each location and for story pop ups too. The graphics are impressive, I kept zooming in on new constructions just to admire all the details, I wish you could get even closer. It's a bit grim in case I haven't given that away but that only fitting given the situation. It's been a while (yes even in such company with others in this post) that I've been so eager to return to play it again after closing, and I don't think I've lost track of time so much as I have whilst playing this, a must play!

This has one of my all time favourite video game soundtracks, I'd been listening to this for a few years now without actually having played the game. So it was especially awesome to hear how it fit together, in particular during combat the music is dynamic and changes based on your attacks which is really cool. The game is set in Neo-Paris and the world more than matches the soundtrack, it feels alive and I love the mix of historic architecture and futurist skyscrapers, just like the use of classical and electronic music. It's quite linear and although there's a bit of exploration to find hidden collectables the levels aren't that big, if you wanted to you could rush through most of it but I think a large part of the game's value is the amount of effort that must have went into the exteriors, it's there to be admired, it looks great for a game released five years ago. I wish it had more of an open hub world as it felt almost wasteful to only see some of these locations once and spend so little time there. I wanted to 100% it which wasn't too difficult, I was worried I might struggle with the combat as looking at some gameplay beforehand I've never been great with combo action games, but there's only 4 you need to learn, and you customize them yourself using only 2 buttons to activate them, it has a good tutorial and new abilities get introduced as the game goes on so you aren't overwhelmed at the start. I finished it on the hardest difficulty and only had trouble in a handful of situations outside of boss fights, those were more challenging but you just need to learn the right strategy. Very memorable! :P

I'd been meaning to play this for a while having only heard good things about it, but honestly it's never easy convincing me to play anything horror related! So again Play or Pay came to the rescue and I'm glad I got that push as the story is fantastic, worth all the unease and discomfort the creepiness caused! I went with safe mode of course which may have helped knowing I could close my eyes and hold W to get past enemies but there is no option to brighten up the atmosphere, sometimes you walk around a corner and just see something watching you leap out of sight, or all the headless bodies you come across (not quite as nice as Headlander), or just the noises you hear while moving around. I hate that feeling of opening doors and not knowing what to expect on the other side, it's so rarely a good thing in these kind of games, but yet I'm so intrigued I want to open them anyway. Thankfully there are very few jump scares. But the story does make it all worthwhile, I liked the logs and audio tapes you find that give you an idea as to what happened in this underwater facility you're trapped in, you're put in difficult situations and it does a good job of shocking you, unlike Oxenfree I was gripped from start to finish and I always wanted to learn more, the voice acting is excellent and you meet up with a great companion that at least helps you feel not alone. Definitely one that stays with you long after finishing it.

I made sure to play the new DLC The Last Broadcast to get my 100% achievements back, and also to play more This War of Mine, because it's very good. Looking back about what I said about the last episode, Father's Promise, I thought they did a better job this time with it feeling like you had more freedom to choose what to build and what locations to visit like in the main game, but also unique enough and more story focused to feel different with one of the characters being a radio operator with a physical disability and his wife being the night time scavenger looking for news for him to report to listeners, or not, depending on whether you feel you should tell him. The story was engaging and has a few endings depending on your choices, there's one episode left, hopefully the wait won't be as long!
* * * *

This is one of a few games I played in this period to try to balance all the gloom from the games above. It's all about the seven deadly sins and it's up to you to commit them all in order for some priests to forgive you which they can only do if they are performed in their parish... things didn't get off to the best start when I grabbed the forbidden apple, I forgot my controller was plugged in and there was this massive vibration on the table nearby causing me to leap out of my chair as if God had just struck a lightning bolt at me. Very immersive! It's been described as Monty Python-esque and had me regularly laughing as you go about offending people and doing your evil deeds. It's also a work of art, you're in these real renaissance era paintings that act as the background and characters you meet, there's musicians playing classical music, it's all just very lovely. I had a bit of difficulty finding the items that you can interact with as everything blends so well together but it's quite obvious what's required once you've travelled to all the locations. It's unlikely I'll ever forget this one, highly recommended.

I don't think it was coincidence I was so eager to play more Glass Masquerade alongside Dark Souls as sometimes I needed reminding not all games are so mean. This is one of the most relaxing games I've played and I love pretty much everything about it, the new DLC brings more locations to visit and more stained glass windows to piece together. I've also just discovered they released a Christmas update, yay! A sequel has been announced which is great news and I'm looking forward to more puzzles in the future.

As the name suggests this is all about landing your head in headless bodies. Nice right? Thankfully everyone is a robot and doesn't seem to mind that much when you force their head off. If you don't want a body then you can just fly your head around using a thrust rocket, allowing you to enter pipes and find secret rooms. It's certainly interesting, the doors speak to you when they open, you are red I will spread, there's a chess match warzone, you can press F to dance (there's at least 15 different ones) that serves no real purpose (aside from an achievement) other than being awesome, and it's all very 70s and chilled out. I thought I'd discovered a real favourite in the first few hours as it just had me laughing whenever I spoke to someone or something, but there's one thing I haven't mentioned, the combat, it just becomes a nuisance towards the end of the game, I was moving from room to room trying to avoid it, I wish there were less guard spawns, there's no XP, only upgrades you gain through finishing objectives and finding them hidden away, so the laser gun battles you're forced to engage in only serve to slow you down and get quite repetitive. I didn't expect much but it's still really fun, it's been a Steamgift win I'd put on hold way longer than I should have done, well worth playing.

I've been able to get all the achievements which is nice, I've not played it for a couple of months since my Rocket Pass expired which I guess I should be thankful for given the hours of quick chatting Nice Shot! and What a Save! I've instead used doing other things... still I'll keep it installed for when I next get that urge. It is a lot of fun when things are going right for you, it's provided plenty of good memories, my fondest being the time when I was playing with a friend (a witness) and was too slow cancelling the queue join and started a game with less than 5 minutes before kickoff for a football match I wanted to watch, so I somehow activated God Mode and scored 5 worldies out of nowhere in the first 30 seconds causing them to question the matchmaking, beg for mercy, and then forfeit. When I'm missing the most easy chances the majority of the time it's reassuring to know I'm capable of better, just only before my football team are about to play!

With the Spyro remaster coming out I wanted to play a 3D platformer to get me in the mood. I'd rank it lower than A Hat in Time but better than Yooka Laylee, the platforming takes a bit to get used to as you "unbox" your box (which you can customise of course) to jump around and gain height, and you have a limited number of boxes which you recharge at save points, which are never far away. The main collectable are golden tapes which all need to be found to reach 100% and while I love exploring to find these things I wasn't expected them to be so well hidden. The game itself isn't that difficult, it has a few boss fights against the Wildcards and Boss Wild... a box with an Elvis hairdo and a helicopter, and there are side challenges that rarely take more than one attempt to collect stamps that are also required that have you blowing things up, winning races and delivering letters. So having some difficulty locating the golden tapes was good in a way, even if it became a nightmare, you can speak to an NPC who provides a screenshot of their location, however a lot of the time these are useless as in the tropical island for instance there are hundreds of palm trees and beaches so there aren't any distinct features that might provide a clue. But it's enjoyable for most of the game before you're searching for the last ones, there are 3 different worlds, the mentioned island, snowy peaks and an Aztec rainforest, the snowy one was my favourite with the ice slides you can use to get around. There's something so satisfying about finding everything that made it all worthwhile and left a good impression overall.
* * *

Old Man's Journey
3.7 hours, no achievements
* * *
It feels bad to say it but I found Old Man's Journey to be a bit underwhelming. The gameplay has you dragging terrain around to progress in this storybook style world and there's not much to the puzzles, however the story is well told through these absolutely breathtaking memories (the biggest highlight of the game) whenever you stop to rest that reveal why you're taking this journey and who you're visiting. The art style is nice to look at and despite not being too long it does give a good sense of an adventure with a variety of locations and means of transport. I'd recommend it but I think I'd have been disappointed if it wasn't bundled.

I'm now feeling especially guilty saying this twice in a row given its reputation but again this was a bit underwhelming. I liked it enough overall to give it a positive review. It gets points for it's writing, some of the dialogue really made me laugh which is always a good thing, the voice acting is great and I liked how your relationship with the other characters changes depending on your choices. But I don't think there were enough meaningful ones, the story never really felt like there was an escalation and despite there being some supposed urgency I never felt like there was any hurry or sense of danger. It takes a few playthroughs to get all the achievements and I'm actually dreading a replay with the slow pace and torturous walk speed, it's probably best played over several sessions as it got quite tedious at times for me. I never had that thrilling feeling like when you're reading a book that you can't put down because you're desperate to find out what happens next, there aren't really any dramatic revelations that left me desperate to get to the next destination. And interrupting conversations whenever you spoke felt rather rude too. Quite a few complaints looking back, and I didn't find it that scary or creepy either which is a shock given how easy that normally is!

This is a Steamgift win that I'd previously played, beat the first few bosses and cleared the early maps, and then never played again for some reason. Having been challenged to play it again in Play or Pay as an option I thought I'd give it a second shot. This time I managed to reach the end but I think I know why I previously abandoned it, I'm not sure how much of a fan I am of this genre. My only other experience is Torchlight 2 which despite it's many positive reviews I never enjoyed that much, Victor Vran is different with an annoying narrator, being able to jump and reach hidden areas through some basic platforming, and not having a class system, you can wield any weapon which gives you different skills to use, and can further customise your build through your outfits and cards that give bonuses to certain attributes like critical hit chance or armour penetration. The main issue I have is I don't find the focus on loot and stat comparing that compelling, sure it's awesome when you find a legendary weapon, but most of the time my inventory was filled with rubbish and I was stuck with the same weapons for a large portion of the game. It's not bad and I liked some of the locations you visit, but I didn't find the combat that interesting and that is the majority of the gameplay. I've got Grim Dawn in my backlog which I've been led to believe has a few interesting features that set it apart so hopefully I'll finally have a good ARPG experience.

Oh wow you're reading this! I'm not sure how to explain this one, perhaps it would be best if you check the steam store page and watch the trailer... yeah, that was my first impression of it as well! I promised someone new to Steamgifts I'd buy and play it if they did so as well having won it and we both had a surprisingly good time. It's very funny with these FMV cutscenes that separate the chapters, everything is way over the top, the audio isn't in sync, nothing makes much sense, the costumes are hilarious and it's just incredibly silly really. You can tell the developer had a great time making it and honestly we've both been quoting the game for weeks after finishing it. I haven't got the nostalgia to appreciate the retro gameplay but I managed to finish it and it wasn't too bad, worth checking out!
September Progress Picks: Project Cars, Horizon Zero Dawn and too much Rocket League
It was always going to be difficult to match August's progress but it feels quite disappointing in comparison. It's easy to pinpoint the issue, Rocket League! I'd forgot how addictive it is with 5 minute matches that provide an illusion of time control… there's always another match that must be played as you did so well previously and need to keep it up, or you lost and you can't finish on a downer, and look it's bed time and I haven't done any backlog assassinating. To shift the blame I was surprised to receive a really kind gift that allowed me to get the Rocket Pass which rewards levelling up with new items, so I guess it's their fault! :P Anyway I'll try to get the balance much better in October, I did manage to finish all three of my Play or Pay challenges which is the priority as well as making a start on Horizon Zero Dawn so that's something!
Play or Pay - chosen by Verd
Homefront - To say something I used to say quite often, I haven't played many [genre: military shooter] games so I don't have much to compare the single player campaign with. The only Call of Duty game I played was World at War ages ago and even then I just stuck with multiplayer. I recently bought the Modern Warfare trilogy as these are meant to be well designed and I enjoyed this enough to want something the next level up, and I have Spec Ops The Line in my backlog I've been keen to play for a while too despite its most memorable section being spoiled for me. So I thought Homefront was fine, the final mission on the Golden Gate bridge was cool, the collectables were actually worth finding as they were newspapers of past news stories relating to the North Korean threat in addition to the fictional events that enabled them to occupy the United States by 2027, it was quite interesting to read about, if nothing else the game's intro is worth watching lol, here's a link. The AI was clever enough with its attempts to flank you and used cover properly, it didn't seem unfair unless you were playing on the hardest difficulty (yes this may in fact have been perfect preparation for Dark Souls, for anyone else who played it I wish the church and supermarket section never existed), there's a bit of variation in the 9 missions with a stealth section if you can call it that where you just need to follow someones instructions for 10 minutes, a few sniping segments, and one where you control a helicopter and need to protect a convoy. I probably wouldn't recommend buying it, I own it from the first bundle I ever bought back in 2012, but it's worth playing if it's in your backlog.
Project Cars - I found this to be much more enjoyable than I expected. My experience in the racing genre only really comes from the Dirt series, Rally was fantastic and it's great to see a sequel announced, so actual track racing with pit stops was something different for me. The career mode is great, you choose from 8 different tiers, I thought it made sense to start at lowest and work my way up, and in each tier you drive different types of cars from Karts to Formula 1. There are also extra challenge events you unlock in your calender each season by winning races, these offer a break from using your current car all the time with a wide variety from the Ariel Atom to a Ford Focus. In terms of locations I also have to give the game a lot of praise, it takes you all across the globe, although I can't say I'm familiar with any of these real tracks it must be cool for actual fans of motor sports. There's changable weather too, this is probably a standard feature but I liked how foggy mornings would clear up as the day went on, or what were perfect conditions turn into a nightmare when it decides to bucket it down right near the end and everyone's got the wrong tyres to deal with it! I read some reviews complaining about the realism of the driving but I quickly got used to it and didn't have any issues after a few laps with each car, admittedly it took me a while to get used to the idea of the most powerful vehicles needing to be at quickest speeds in order to have any kind of grip when you're turning, so it's not a good idea to go full throttle after just coming out of a corner. Forza Horizon is way too expensive for me at the moment but I would like to play more racing games in the future.
World to the West - This is an adventure game that gives you control of four different characters a few chapters in to get around the world and do some treasure hunting. The major downside is you can only control one of these characters at once, you can only change character at the totems dotted around the map (which can be a pain to find again), and each character must activate the totem in order to use it for fast travel, so it means a lot of the game is taking the same path four times with some slight variation that requires you to use each of their unique skills in order to get to the next screen. The combat really isn't great but can thankfully be ignored most of the time by running past enemies and there's no XP system only money drops that can be gained from treasure chests instead, the currency's only use is for battery locations that need to be found for the achievements and health boosters that give one of your characters another bar of health. There are boss fights however these are a cakewalk and only one required a second attempt. Yeah this doesn't sound like that much of a positive review… but I did like the art style, the music was nice in places, and it reminded me of the LEGO games which I love with that discovery and reason to explore with each character to access new areas. So overall I did find it fun and I'd recommend it but I felt a bit disappointed at the same time, I may have preferred if it was less open world and more level focused like the beginning of the game where you're forced down certain paths only using one or two characters instead of four, that's how the LEGO games work, and then when you want to explore you've got freeplay and an easy way to just switch characters around with a press of a button, instead of finding the totems that aren't marked on your map even after finding them.
Next month - chosen by Traqie
It's an exciting time when the month ends to see what new challenge my picker has in store for me, however my heart may have sank a bit seeing Dark Souls appear next to my name! I know it's meant to be a must play but honestly I've always been worried I may not have the skill or patience to finish it, which is thankfully something that doesn't happen often as I hate abandoning things part the way through, I can only really think of Furi and Hotline Miami 2 and I mean to give them both a second shot when I'm feeling brave enough. So being challenged was likely the only way I was ever going to click play, and still those two minutes gametime were from opening it up, seeing the menu and thinking no not today. I'm sure the difficulty is exaggerated!!! Delighted with the others, Remember Me is something I've been eager to play for a while, I've been listening to the soundtrack for it since it came out, and Headlander looks fun too, I saw a positive review for it on here recently.
August Progress Picks: Fallout 3, A Hat in Time and Red Dead Redemption
August was another productive month of backlog assassinating, it feels like I've regained that enthusiasm for gaming! I also have some news that I've finally upgraded my PS3 to a PS4, I couldn't resist with all the amazing exclusives playstation has, plus the upcoming Spyro remaster may have something to do with it! I definitely want to use my console more, I'm torn between the Last of Us remaster (never played the PS3 version), starting the Uncharted series, God of War or Horizon Zero Dawn?
Play or Pay - chosen by Verd
A Hat in Time - Yes this really is that much better than Yooka-Laylee! I had so much fun with this and it was great to see the news of upcoming DLC to look forward to as I wished it was longer. I was surprised by the amount of variety in the different worlds which kept it fresh with completely different themes, the final one, Alpine Skyline was my favourite and not just because it looked amazing jumping around above the clouds, it was great to have a big free roam level with some decent platforming challenges. The boss fights were well designed and I loved the Snatcher in particular, the voice acting on that guy is hilarious, FOOOOOOOOOOOOOOOOOOOOOOOOOOOOOL!
INFRA - The last game of the month which delayed this post was INFRA, I never expected this to be so long! It's not without it's flaws, firstly I think it's too long, the game inconveniences the protagonist by forcing him to take the long route round every single time, meaning there are a lot of detours and it did start to get tedious when the metro tram I was supposed to take back to the office decided it wanted to fall through a fragile floor mid journey instead, meaning about ten hours of extra underground before getting where I needed go, and that's one example of many. The city of Stalburg is falling to pieces, with your job being to check for any structural faults and you're given a camera and flashlight to document it, things turn out to be much worse than expected… it makes for an intriguing story when you piece together why the city is in the state it is and I liked reading the conspiracy documents you can find in areas you shouldn't be, the nature taking over look to the decaying buildings was also great to look at, and it was interesting how it appears the developers acknowledge feedback from the first episodes as you find many more batteries for your equipment, including a battery shop and being provided with a new flashlight with some amusing dialogue in the final episode. It is a puzzle game and I did have to look for help on many occasions which I'm not ashamed to admit as the game has you fixing a nuclear power plant at one point! Overall I really liked it but you need a lot of patience and if you're going for achievements good luck without a guide. That one I'm missing requires an entire replay which was nice to discover right at the end lol.
Little Nightmares - This was simply fantastic, while the game made me constantly feel uncomfortable I can't help admiring the levels themselves with so much detail in each scene and I wanted to know more about this place I was trapped in. The only criticism was some of the platforming which could be frustrating at times and it was occasionally difficult figuring out how to proceed when it wasn't clear what can be interacted with in the backgrounds and foregrounds, it's hard not to compare it to INSIDE which I think was solely 2D and I can't remember having as much of an issue because of it. But as a consequence the areas felt more open and made finding secret areas an especially nice reward. Like INSIDE the chase sequences were very stressful, the enemies that you need to avoid look so creepy and repulsive that you're not in any doubt which direction you need to run in these parts - anywhere away from them!
SUPERHOT - It's easy to see why it was talked about so much, it is a really well done idea and so cool seeing the replays in normal speed of a successful level completion. I found some of the later levels to be a decent challenge that took a few attempts and felt satisfying to beat once you've learned all the enemy spawn points, what weapons can be found where, and when you need to turn around to avoid a bullet in the back. Recommended! I'll spare you from reading the usual stuff…
Fallout 3 - I think the biggest turn off for me playing this sooner was all the talk of technical issues that made it apparently unplayable, thankfully that's not the case, maybe I was just lucky but I followed a great guide on Steam and had maybe about 10 crashes in 40+ hours which I don't think is bad at all, I was also very cautious and did plenty of quick saving to prevent any frustration when it did happen! So that was a big relief as I did feel guilty skipping ahead to New Vegas as my introduction to the Fallout series. I don't think it's as good, it's much more linear in terms of story options and ways to finish quests, for all the complaints I've read about the Strip being split up into sections I much prefer that to the torture that is Rivet City and navigating all the tunnels underground Washington DC. Despite the exploration being generally less enjoyable you still encounter plenty of interesting places with their own secrets to uncover that makes the lone wandering worthwhile with a main story that takes you around the map looking for your Dad, I liked the Brotherhood of Steel vs Enclave conflict even if there was never any doubt whose good or evil, there were also some nice set piece sections I appreciated like the Behemoth and mini nukes. It features some great characters with my favourites being Liberty Prime ("embrace democracy, or you will be eradicated" - I love that quote), Moira Brown and Three Dog. I also played all the DLC, Operation Anchorage provided a nice change of scenery, the alien one was easily the worst and felt like a waste of time, with the Pitt I liked losing all my gear as if starting again as well as giving you some actual story dilemmas, Point Lookout had Desmond the ghoul whose cream suit, constant profanity directed at me and ungratefulness made him one of my favourite characters ever, and Broken Steel which is absolutely essential as I can't imagine the game ending as it does without it, plus it was nice to put on a firework display.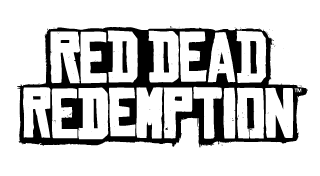 Red Dead Redemption - It only felt right to play this classic before shelving the PS3, the upcoming sequel also provided a bit of extra motivation. It doesn't look bad at all for a game released 8 years ago, the sunsets especially had me panning my camera around and wishing there was a screenshot button, it's a nice bonus to see that's an option on the PS4. The story was engaging and I appreciated the build up in taking down your former comrades even if it felt at times like I was never going to get their whereabouts after a lot of false promises. But it was the ending, or last chapter really, that was especially noteworthy for me, I don't think I've ever had such unease in a video game as it just didn't feel right after the climax, all the violence, why am I back herding cattle again!? Oh. It was also great to experience the Far Away Mexico horse ride for myself, that was special.
Next month - chosen by Verd
I think Verd must be as familiar with my backlog as I am! Couldn't be happier to have him pick again after a fantastic August, this time games outside my priority list were chosen to hopefully provide a surprise or two. I'm aiming to play all three, maybe fit in a PS4 game, catching up on last month's challenge to play Bioshock Infinite, and have my eye on replaying and finishing New Vegas… and I've just started playing Rocket League again which might not turn out to be the best idea, we shall see!
July Progress Picks: Dishonored: Death of the Outsider, Tacoma and Wuppo
Seeing as I've only just started Fallout 3 and the Play or Pay event has ended I thought I'd do an early post as my progress won't have changed in a weeks time. I'm happy to report a really good month, perhaps the best in a while, with three fairly long games finished! So without jumping to hasty conclusions Play or Pay has changed my life.
Play or Pay - chosen by Blue Lightning
Dishonored: Death of the Outsider - Usually by the time I've reached the end of a game's story and completed everything I'm more than happy to be done with it… however with the Game of Year packages I tend to have a few extra hours of DLC content that by this point struggle to interest me, including Daud's missions in the first Dishonored game, yet it doesn't feel right to take a break either and lose the momentum, so I usually push myself through it and rarely enjoy it as much as the main game. Does anyone else get this? So this "expandalone" entry is absolutely perfect for me. While it's far more limiting with less skills and no upgrade paths, it's honestly a huge joy to return to Karnaca and there's plenty of newness to justify this being it's own game and not just a few levels of DLC, and it's absolutely not a weak link either with another especially impressive mission featured here that rivals the best in the series. My favourite aspect of Dishonored are the levels and just the incredible amount of detail and reward there comes to looking and exploring everything, and this remains as good as ever here, the world is fantastic, I want to know where that street leads and what's in that house with the window conveniently open. Dishonored joins a very small list of franchises I'm actually up to date with and I want more than anything for this series to continue even if it seems there is a certain ending to this game.
DMC Devil May Cry - I'm grateful to have been motivated to play this as there is thankfully a lot more to than just button smashing that I associate with any game that involves hack and slash fighting. Having never played a Devil May Cry game I can't comment on what they did or didn't ruin, Dante himself while a bit foul mouthed was a fine protagonist who didn't get on my nerves as much I feared he would. There's a good amount of platforming to break up all the fighting and there's plenty of memorable sequences. I was really impressed with the huge set-piece battles and how intense things got at times, maybe that's down to me not having much experience in the genre, and while I was terrible at the combat I still had a good time. I'm keen to play the Darksiders games at some point but I'm interested to know how the combat compares, do you have to learn combos as well?
Wuppo - Haha Wuppo. Certainly one of the most unique games I've played, you start as a fat blob who can barely jump (not ideal in a platforming game) evicted from the Wumhouse tasked with finding a new home. Along the way you meet several other races inhabiting the world, each with their own settlements and communities, and the main gameplay comes from finding items either by platforming, fishing, or purchasing from stores using Smurt, to complete tasks. Your health is your happiness which increases as you collect and watch films and by making others happy, which is nice. There's a fair amount of combat too with some boss fights that you defeat with your GumGumGun, none of which were too difficult on normal difficulty although the final boss is horrible before you figure things out, very little of the game is explained to you which I suppose is fair as little makes any sense. What stood out to me was Popo City which I think you reach around the half way point, l found it strangely mesmerising seeing all the other wums going about their busy lives, it is literally full to the brim with activity, they managed to create a truly captivating world. The writing is amusing at times too although I wouldn't call it a comedic game, more of a cute adventure full of blobs. It just feels so alive, not many games have given me that feeling.
Fallout 3 - I had previously skipped this to play New Vegas however I've been in the mood for a return to the Fallout world and it felt right to go back to this one.
The Silent Age - A short point and click featuring time travel and a main character called Joe that makes the game much more awesome. It reminded me of taking the pills in Fran Bow to switch between world states to progress that I liked, this time using a device to switch between present and future, and also being a lot easier to stomach.
Tacoma - I felt like the game has plenty of qualities however when it ended I also couldn't help thinking there was a potential for it to be even better. The storytelling is nicely done, I enjoyed listening to the recordings and following people around, I liked the diverse cast of characters and the relationships they had with the rest of the crew, I liked the spaceship setting, however the story itself just felt lacklustre… making the game a lot less memorable than it could have been.
Next month - chosen by Verd
Next month is already a bit different with a trial run of 6 picks instead of 3, offering a couple of options in each length category, with the playing requirements remaining the same, that I think isn't a bad idea… it just takes me back to the dilemma of choosing for myself again lol. I don't know when I'll have finished Fallout 3 so I'm going to be cautious and say I'll try to fit in A Hat in Time, INFRA and Little Nightmares.
June Progress Picks: Enigmatis 3, Plague Inc and Yooka-Laylee
Action Henk

Copoka

Enigmatis: The Ghosts of Maple Creek

Enigmatis 2: The Mists of Ravenwood

Enigmatis 3: The Shadow of Karkhala

Plague Inc: Evolved

Yooka-Laylee
Last month I was kindly given some suggestions of a few short games in my backlog I could play, unfortunately just like last month I found myself stuck putting way too many (enjoyable) hours into something else, this time Plague Inc instead of Mini Metro, and as a result there's still The Silent Age, Tacoma and The Vanishing of Ethan Carter, that I'm keen to try to fit in at some point soon.
Action Henk - Sadly this game really wasn't for me, I gave it a good try but I couldn't get used to the controls, I may give it another shot in the future but I didn't find myself enjoying it. I did enjoy the look of the levels but I've never been a fan of racing/time trials unless it's an actual driving game, absolutely not in platformers.
Copoka - I had so much fun with AER Memories of Old and it made me realise how much I need to play more flying games, just like ABZU and underwater diving, if anyone has some suggestions for either of these genres then I'll be sure to add them to my wishlist! Copoka is a bit more than just a flying game though, while you're busy innocently gathering materials for your nest you can't help overhearing plots of revolution and stories of oppression with armed guards patrolling the streets and propaganda being blasted from town's loud speakers… as the game progresses so does the story and I found myself really wanting to see what happened next and what that change might bring (if any). Of course you can just ignore all that and fly around as a bird!
Enigmatis 1-3 - I only managed the one HoG series but I think I picked a good one, I felt they only improved with the third game having some lovely art with its mountainous setting. I wasn't that impressed with the stories, like there is such an obvious reveal in the 2nd game it feels insulting, and there's some laughably bad writing in how the main character reacts to events, however in terms of casual gameplay they were fun and easy to finish, and I liked piecing together all the evidence.
Plague Inc - I was warned by kiseli that this was "very very grindy if you are going for 100%" and he couldn't have been more correct. I played the free version of this ages ago and there's just something about infecting and killing everyone on the planet that is so enjoyable! :P It is strangely relaxing though, and the different disease types and scenarios offer up a few challenges that give you something else to think about, there's zombies, planet of the apes and vampires that completely change the game in particular. I've reached 96% with the remaining achievements being a bit of a pain, it's unlikely I'll be able to fully complete this.
Yooka-Laylee - When I saw this in the Humble Monthly I couldn't help myself from playing it straight away. With the announcement of the Spyro remasters I realised I hadn't played a single 3D platformer collectathon since, and that PS1 series is one of my all time favourites. So that was what I compared Yooka-Laylee with as I'd never played Banjo-Kazooie. My verdict I think seems to be similar to most, it was fine and I'd recommend it since there don't seem to be a lot of options on PC in this genre, however it was also a bit disappointing with a few things I want to moan about, these are: the incredibly irritating noises whenever someone speaks, the quizzes, the mine cart challenges, and the length of a couple of boss battles with no checkpoints. I did however like 3 of the 5 worlds, and I ended up completing it as that search for quills and pagies was something I'd missed. It's just nowhere near the level of Spyro! I'd without hesitation buy that on release if it comes to PC.
Play or Pay - chosen by Blue Lightning
I joined the Play or Pay group as I had been a big fan of the BLAEO "Challenge Me" from the few I participated in, I seem to generally enjoy going by other people's recommendations as I often get a bit lost going through my backlog! This will most likely be a permanent addition to the end of my posts as long as the group is running and I couldn't be happier with the picks above, especially Dishonored Death of the Outsider. I've already started with Wuppo which is certainly an interesting game, and I bought some story DLC for Devil May Cry in the sale so I can try to finish the whole thing.
May Progress Picks: Game Dev Tycoon, Glass Masquerade and Mini Metro
In my last update I predicted I'd have finished ACIV: Black Flag but unfortunately I've struggled to get into it and I've put it on hold for now, alongside Witcher 3, it doesn't feel right to try and force enjoyment in great games I should enjoy but not feeling right now. Instead I've mostly been trying to find games that I can play in short bursts which is something that seems to be more appealing at the moment.
I'd be really interested in some recommendations from my backlog which either have a short completion time or can be played in small sessions.
Dirt Rally - I've marked this as beaten which is always a bit hard to classify in non-story games but I've beaten the community average times, the deltas, for all the tracks and managed to overcome the dreaded Hillclimb, beating the AI to win the championship, which without a doubt goes down as one of my proudest gaming achievements.
Game Dev Tycoon - Going through my completed game list I noticed some new achievements had been added, thanks blaeo for making it easy to identify this, very helpful. A new "Pirate mode" had been added as an extra challenge where your games get pirated, resulting in considerable impact on sales unless you try and combat this with the latest DRM technology, so you've got less income and you need to focus technology points on security, making this a considerable challenge to an already difficult game unless you're familiar with the best combos and you're an expert with sliders. It took a few attempts, the start was especially difficult as it's impossible not to go into debt, but I can mark it as a completed again and this is absolutely one of those where did the last 5 hours go that I can thoroughly recommend.
Glass Masquerade - I went through a phase of doing those jigsaw puzzles on SG a year or two ago… sadly there were some really evil people out there that would pick the most blank images that I lost my enjoyment doing them as you were just sifting through hundreds of shapes. This game does jigsaws right, it takes you around the world assembling these lovely to look at stained glass pieces of art that each took me on average 5-10 minutes to complete. Very relaxing to play with some nice music, absolutely recommend this to anyone wanting a casual game to play for an hour or two at a time.
Mini Metro - And the game I played the most this month… 40 hours in Mini Metro! Another one of those install as I have no idea what else to play and this seems like it might be easy to get into, and I was right. It starts very simple, you connect together a square, a circle, and a triangle, and from there new shapes start appearing, usually more of those first three to begin with, which act as stations, and your job is to transport the shapes from one station to another, the game ends if the shapes start getting impatient and it can get very frantic with game over clocks appearing everywhere, with things to regularly consider like the carriage sizes, multiple lines to avoid connecting two of the same shape, lines or loops, accounting for unique shapes in remote areas, and what upgrade to get each week like whether to go for an interchange for faster collecting/dropping off or some bridges to allow you to reduce pressure on a busy island circuit… reading that back I haven't done a good job making it interesting, it's a metro game about transporting shapes after all, but trust me there's plenty of enjoyment to this game even it might not look like it on first glances.
April Progress Picks: Dead in Bermuda, Dirt Rally and Finding Paradise
Another short update. Despite trying several strategies to engage with my backlog, I've still not found something that works to help decide what to play next. My latest attempt has been to create a "genre mix" showcasing the range of games in my library, just so I can remind myself not every game is an open world RPG.
Assassin's Creed IV Black Flag - I may have been influenced by a recent trip to London to continue through the Assassin's Creed series to reach Syndicate which I'm massively excited to play but feel like I can't skip anything. I remember when Watch Dogs 2 came out there were stories of people living in San Francisco praising the game for how they managed to accurately reproduce the area, obviously Victorian England will look a bit different to present day London but it would still be so cool to find all these landmarks in a place I've actually been. I haven't played much of Black Flag yet but I'm looking forward to some sailing having enjoyed the introduction to ship combat in III. So far so good, I've yet to 100% one of these as there is usually way too much side content, definitely a case where I'm glad Ubisoft avoid achievements, but I imagine this will be the big game I finish in May.
Dead in Bermuda - I really enjoyed this when I first tried it out but found it much too difficult and ended up repeating a lot of the story and dialogue on future attempts that made the game less fun. Later on there was a blaeo post I read mentioning there is in fact a difficulty option hidden away which doesn't make things too easy yet doesn't punish you just when you start to feel comfortable! You control the survivors of a plane crash on a remote tropical island, looking for a way to get help and leave, while stumbling across the mysterious inhabitants that have other ideas. Each survivor comes with their own traits and existing skill knowledge, which improve as you get them doing certain activities, like scavenging, fishing, cooking, and building. At the end of each day the characters gather around a campfire and you must decide who you're sharing the food with, and in my opinion the highlight of the game, they engage in conversation that tells you more about these people, and these relationships that form, positive and negative, depending on how morale and their health is, leads to new dialogue and character progression. It's a great game and it was a pleasant surprise to see the developers have created a sequel, Dead In Vinland.
Dirt Rally - So what genre haven't I played for a while? Oh there's that rally game. Perfect. I bought Dirt 3 on a whim having never played a racing game before not long after its release in 2011. Back in the days when I could look over my shoulder and see my entire library of games neatly stacked on a shelf behind me, it naturally got a lot of playtime, even if I don't think I was ever that good at it. Well Dirt Rally quickly made me realise how much I relied on assists in that game as there are next to zero available in this! The shorter "sprints" last about 3-4 minutes, while the longer tracks are more 6-8 minutes, imagine how nice it was in Dirt 3 if you mess up right towards the end you can do a little rewind and pretend that crash never happened… well no such time travel exists in this! So much restarts! So much frustration! Yet so much better!! It's far more rewarding flawlessly navigating a race when you've learnt through painful memories those tight bends you really should slow down for. The Championships take you to Greece, Finland, Germany, Sweden, Monaco, and Wales… each having with their own personality that you need to account for, like the terrain and surfaces, or speaking from experience, don't drive off that mountain, that keep things interesting.
Finding Paradise - I was motivated to play a SG win with the announcement of a new group, Playing Matters, that aims to encourage just that. Just like To the Moon, it tells an emotional story, with some beautiful music, great writing, humour at the right times, and that annoying RPG-maker gameplay that I wish never existed. It is however absolutely worth the time of anyone after some good story telling if you can put up with that, I can't say much without spoiling anything but the twist was convincing and made me really feel for that character.
March Progress Picks: CHUCHEL, Dishonored 2 and The Walking Dead
Just a quick update as I only have the three games to report, hopefully my progress will be better in April!
CHUCHEL - Very rarely do I buy games near their release date as with my backlog it makes sense to wait for prices to drop, but I was in the mood for some childish silly fun and Amanita Design games, especially Botanicula, have provided me that in the past, just seeing the trailer was enough for me to think yes this is what I need! That black and orange monster thing you can see on the game's thumbnail is what you "control" for the game, CHUCHEL reminded me a lot of the Squirrel and the acorn from the Ice Age films, with the obsession to protect in this case a cherry, I'm sure they drew heavy inspiration from that! The game itself is good, and despite being so short I think it would have lost its charm if there were any more levels. I just love how unpredictable everything is, first you have to try to decipher what the interaction options might mean, then you need to see how they might be useful in progressing the level, and then you witness the chaos that unfolds and laugh at all the unexpected outcomes from how things suddenly escalate.
Dishonored 2 - I originally booked a week off work for Easter with the idea of playing a big game from my backlog, most likely being Witcher 3, however having put 100 hours into Dragon Age Inquisition I wasn't feeling like jumping into another open world just yet, so Dishonored 2 felt like a good choice for something different. In short, this was just as incredible as I found the first game which I also strongly recommend, please don't skip it! The level design is impressive with so many routes to take to objectives that make exploration so much fun. I played as Corvo, non-lethal, with no detections, which made travelling around quite difficult with that added challenge, thankfully not too much to the point of being frustrating, though I'm relieved I didn't try a no-powers run on my first playthrough! It's absolutely worth spending plenty of time on every level, of which there are 9, just looking for bonecharms, runes and paintings as a good indicator of some hidden rooms you can find, I averaged about 3-4 hours for each of them. The difficulty can be punishing at times for this playstyle, I found the final confrontation with Delilah especially challenging and I'm sure I just got lucky in the end, however for most of the game guards patrol and look for you exactly how might expect, they look underneath tables, they follow noises, they often don't patrol alone and so get spooked if their friend goes missing, and their vision to detect you seems fair enough that it's hard to be mad at the game when you mess up and have to reload again, later on the witches and clockwork soldiers make things a bit more interesting too. I have to give special mentions to the Clockwork mansion, which was kind of showcased a bit in the E3 2015 trailer (which happens to be one of the coolest trailers ever!) and of course using the Timepiece in A Crack in the Slab to switch between the present and the past to navigate your way around a once luxurious mansion now in decay and I absolutely loved seeing the differences in detail between them, as well as just how clever the whole mission is with ways you can change history, this level actually reminded me of Bioshock 2 with that section where you play as a Little Sister and see the world through their eyes when Rapture was at its finest, there's something about seeing places in two dramatically different states that is especially awesome. The game looks great and Karnaca was a nice change to the gloomy Dunwall, I couldn't stop myself from taking loads of screenshots. And there's a lethal playthrough to look forward to in the future which can be more relaxed now I don't have to worry about detections. Dishonored 2 is easily one of the best games I've ever played and I genuinely can't find a fault in it, even the story which I read some complaints about was fine for me, there's something about knowing the key targets early on and working your way through them, building up to the most important, that fits really well in a game where you basically play as an assassin, perhaps one criticism would be the early resolution to the Crown Killer, I think they could have spent more time with that character and I never thought I'd say this but the Addermire Institute deserved to be a lot scarier than it was.
The Walking Dead: A New Frontier - It seems to be popular at the moment to be critical of Telltale, or at least it was prior to Guardians of the Galaxy and the second season of Batman, however I don't think the game deserves too much hate despite having plenty of complaints of my own. So for starters I couldn't form attachments to any of the new characters (a massive highlight of the first season which made the deaths so hard to take) and I didn't really feel anything from the ending, the terrible writing at the worst possible times (I never found you that candy bar), how the ending in the second season I replayed twice for barely made a difference, and of course the big one that the story demands all your paths to meet regardless of the choices you make so it inevitably makes them feel worthless! Clementine returns but not as the main protagonist, instead we are introduced to Javi and his family who ends up crossing paths with her, I didn't mind this but it put me in an awkward situation due to how familiar we the players are of Clementine that I was being trustful and siding with her, when Javi would surely if he wasn't being controlled would have stuck more with the people he himself knows. I still think it was worth playing for sure and I've yet to feel like Telltale have ever wasted my time - Game of Thrones came very close. They're perfect to play over a weekend once all the episodes are out, and there was plenty of drama in this one, just a shame how forced some of it felt.