Hello Naia's profile
A normal human being similar to that you find anywhere.
Playing games to have fun and currently on a journey to destroy all backlog in these busy times.
Don't really 100% completed the game unless i really like it or it's easy to do so.
---
Manage to finish a few in the last few busy weeks~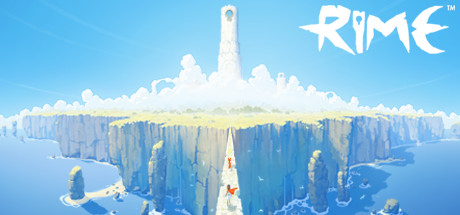 A good game held up by a clunky control and really slow movement. Honestly, i would enjoy this game more if i don't have to roll like old school 3d Zelda game to move faster. Other than that a really beautiful story with beautiful visual and amazing music.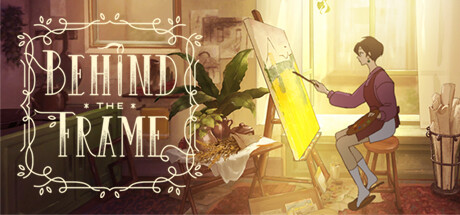 A beautiful story in a format of a point and click game with a beautiful art and peaceful music. I swear almost every frame (pun intended) of this game can be used as a wallpaper. Kinda reminds me of Death Palette but while Death Palette is more dark and grim, Behind the Frame is more colorful, cozy and bittersweet. Honestly the only reason i didn't give this a 10 was because the format would work better as a short ghibli-like animated movie rather than a point and click game but still it's a good game to enjoy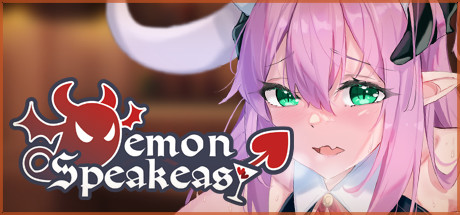 This is basically VA-11 Hall-A but instead of playing as a bartender living in a dystopian cyberpunk future serving drinks while listening to Future Synth music, you play as a retired demon prince living in the fantasy world, opening a bar with your monster girls servant and serving drinks while listening to smooth piano jazz with some spicy action if you know what i mean. Good VA-11 Hall-A alternative with a really good art, scene, music and voice acting
Somehow i remember my blaeo account exist so i think i'll use it again. The last time i used this site was like 3 years ago but hopefully this time i'll start killing my backlog more frequently. So far, In recent months I finished these.
Progress Report #2 : Last two weeks of June
June is a busy month for me. But i still manage to beat some games. With these four i beat like 7 games on June. It's a pretty good progress!
Steam
Killer is Dead

7/10

13 hours playtime

More

I'm never a big fan of Suda51 works (I've only played NMH1 & 2 before this) but i find it weird that most game journalist gave this 5 or 6 when this first came out. It is a solid hack and slash title with Suda weirdness but captivating storyline and settings. The gameplay is pretty linear because it's only 1 button for attack but with dodging similar to witch time in Bayonetta, perfect block and secondary weapon it still feel satisfying to me. 8/10 for the game, 7/10 for the poor pc port. Also i find it funny that Dvorak's Sympony No.9 got used on the final battle. What's with this song and the battle in the moon. First Asura's Wrath now this. Not complaining tho it fits pretty well

Lol. I remember when i first bought this game in 2017 or 2018 i used to scared of falling in this game. I manage to hold it until i got to that train part. That's where i said nope and then dropped the game. Now with EA suddenly releases their games on steam and this game suddenly got trading cards support i managed to finish it. It's a good parkour simulator and surprisingly still hold up 10+ years later. Jumping from building to building, building up momentum, running from guards feels really satisfying with beautiful soundtrack playing. The story is kinda weak but i still liked it.

Pikuniku

9/10

6 hours playtime

More

One of my win on SG. I didn't expect much when i played this game. But it turned out to be a pretty quirky and fun adventure. It's a cute and funny platformer. With 6 hours i got to beat up robots, make a masterpiece (read : horrendeous) drawing on a scarecrow, playing Dig Dug, playing basketball/soccer where you kick your opponent into the ring, playing rhythm games and overthrown capitalism. I wish it was longer tho. I want to hangout with my rebels friend more lol
Other Platform
Finished the Golden Deer route. Three more to go. Strategy RPG is never my thing but this game honestly make me addicted. Loveable and character, interesting story and easy to understand gameplay, beautiful soundtrack and surprisingly a good english dub for JRPG keep me engaged. Gonna continue Black Eagle route next!
Summer Sales!
Some games that I bought on Summer sales
Progress So Far
7% (9/128)
10% (13/128)
34% (43/128)
42% (54/128)
7% (9/128)
Progress Report : First week of June (also my first post!)
Firstly thank you for letting me joining the website! This is my first post sorry if it's kinda look like a mess. This is honestly pretty fun thing to do and I hope I'll stay long! Also is it ok if i make post weekly?
Game I played this week
Portal

5/5

6 hours playtime

More

A classic masterpiece from Valve. Idk why i haven't play it until now because i'm pretty sure i have this since i created my steam account. A fun and unique puzzle with mysterious atmosphere and storytelling got me captivated. Also for some reason i want a cake.

To the Moon

5/5

5 hours playtime

More

"I think they're lighthouses, stuck on the far end of the sky."
-River Wyles

Absolutely beautiful. It's one of the best storytelling i've ever read on the videogame history. The music is also beautiful and enhance the experience as you go deeper into the story. This is not a game you must play but a piece of art you must experience.

Wizard of Legend

4/5

6 hours playtime

More

This. This is what i want when i watch The Last Airbender when i'm just a kid. It's honestly pretty standart roguelite but what makes this game so fun is the customization. You can use choose from 5 elements to customize your moveset. That said i haven't beat the final boss yet but i'm close.
Game that i planned to play next week
Idk why but suddenly i want to play visual novel or storyheavy game lately.
Other Console
As always Platinum Games never fail to deliver such an amazing action hack and slash title. What makes me captivated are how fluid and satisfying the combat. You can combo with your Legion. The music is pretty cool although the lyrics on the song is preety cheesy. The villain and the story is also predictable. Nonetheless it's an amazing game.
Progress so far
7% (8/114)
11% (12/114)
38% (43/114)
37% (42/114)
8% (9/114)