Q09066930 Q09066930's profile
I am a huge fan of turn-based strategies and turn-based tactics games since Heroes of Might and Magic III (1999) and Space Rangers (2002). I am also an avid Rocket League player, though it is the only multiplayer game I enjoy. My other points of interest in gaming include action/RPGs, Metroidvanias (like Hollow Knight, Ori and the Blind Forest etc), roguelikes, top-down shooters, and games with compelling stories.
When I don't play games in my free time, I am probably birdwatching 🦉 or traveling with my family. 💜
---
Playing again thanks to Hades
I am a volatile person. I can do something for months and then abandon it for something else. You know, I can read 50 books in a year and then read none even longer. That's why I cannot do blogs on social networks: I simply cannot post regularly. The same is true with games; I haven't played anything for months. And then, Hades…whew! I was playing it for two weeks straight instead of sleeping. :-)
And how are you, guys?
Small games month. Backlog assassination report - Feb 2021
I have started February by playing with my little daughter together, choosing short and colorful games she might enjoy. And she did! Then, one of my SG wins, Dicey Dungeons, consumed my attention for the rest of the month. Some runs we played together too, but, for the most part, I was playing alone – it's a deckbuilding roguelike with different scenarios depending on your hero, and there's nothing particularly interesting for children in it except for cute monster animations. That's it. No stories this time (everything's fine and there's nothing interesting to tell about; I'm also playing physical version of Wingspan with my sweet wife nearly every day, so my life is peaceful and quiet, filled with games and family time indoors right now.)
Backlog in February: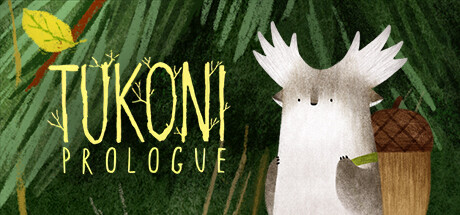 Free game
Tukoni
5/5
0.7 hours
8 of 8 achievements
Actually, it's not a full game, it's more of a free demo consisting of one short chapter with a cliffhanger ending. It reminds me of Amanita Design games, looks beautiful, and fits perfectly for short playing session together with a little kid. The game is based on children's book written by Ukrainian author Oksana Bula, and I am happy that great books and games like this are still possible in Ukraine despite it being a very depressive and sad country (I'm Ukrainian myself, so it's my opinion on my own home country.) Support this game, please, so there might be a full one in the future.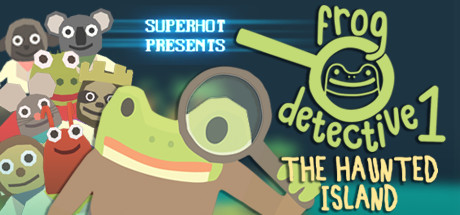 The Haunted Island, a Frog Detective Game
2/5
0.9 hours
6 of 6 achievements
It's a very short, linear and uninspiring game that is not even particularly beautiful or funny. That is what I thought as a grumpy grown-up. :-) My 3 y.o. daughter thought completely otherwise - she loved this game so much! She found it to be curious, humorous, and the story was right up her children's alley. So…Yeah. xD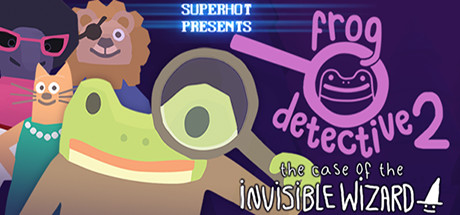 Frog Detective 2: The Case of the Invisible Wizard
3/5
1.7 hours
6 of 6 achievements
This one's better, in my opinion. There is a notebook you can decorate with stickers, and there are some things that are not so obvious now. You can even make some decisions and find secrets. I enjoyed playing this one. There's one big problem, though - unskippable dialogues!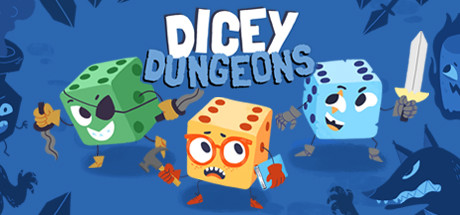 SG win
Dicey Dungeons
5/5
56.5 hours
47 of 53 achievements
Wow. Such a great roguelike deck-building game! I enjoyed it so much. It's smart, humorous, and very balanced. It's all about luck, strategy and tactics combined together in a simple dicer concept. The funniest thing is, I won this game in a group-only giveaway for Unlucky-7 members as my 7th win overall…how lucky is that?! Lady Luck clearly wanted me to play it, so I have played it to the end and had a great time doing it.
Concluding this post, I am currently at 46% games never played, although I have about 10 more games waiting to be activated as soon as I am sure I will play them - with Valfaris first in line. Thanks for reading.
25% (43/171)
4% (6/171)
13% (22/171)
46% (78/171)
13% (22/171)
Fighting with fears. Backlog assassination report - Jan 2021
It was a tough month for me. Very tough. I was fighting with my phobia (I didn't even realize I had it and that it was controlling my way of life) to the state of severe panic attacks, nearly ruining myself and my family in the process. My dog nearly died from poisoning. There are problems with my residence and work permits. On the good note, I have not only recovered but conquered my fears and their influence on my life by changing my thinking patterns. It was very painful and scary, yeah, but there is no other way to deal with it. My dog recovered after a week of fighting for his life too. He is small, he is old, he had sepsis as a puppy, he had two heart attacks, but he is one tough doggo despite everything! On another good note, I have gotten myself a PS4 Pro with a bunch of games like The Last of Us Part II, Ghost of Tsushima, Days Gone and a couple more, so I will be playing those in the near future. You can add me to friends on PSN if you want - my profile's name is Q0906_6930.
And, finally, here is my progress on assassinating the backlog in January: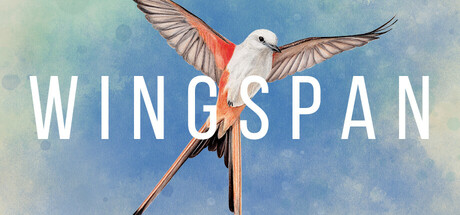 Wingspan
5/5
30.8 hours
31 of 31 achievements
As a birdwatcher and tabletop games aficionado, I wanted to play Wingspan so badly! I played it through a digital version first, so I could better understand rules and mechanics to play the physical version with my family. You can find my detailed review on Steam if you are interested in this type of games.
My Wingspan review on Steam.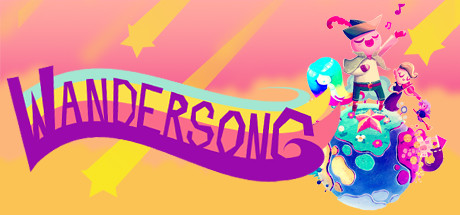 Wandersong
5/5
15.6 hours
75 of 75 achievements
This unbelievably optimistic game was one of the reasons why I had an escalation of fears. It was a gift from a person who knew something I didn't, and it had a huge impact on my personality when I started analyzing myself. There is also a detailed review from me on Steam.
My Wandersong review on Steam.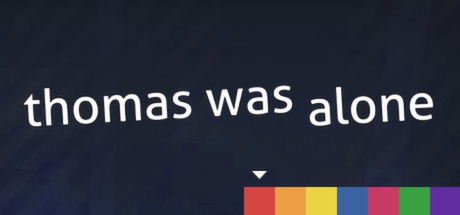 SG win
Thomas Was Alone
5/5
4.9 hours
35 of 35 achievements
Here is proof that a well-made story is always better than a well-made appearance, even in a games medium. It is truly fascinating how one vivid imagination can bring geometric shapes in a 2D environment to life and make you empathize with them! Also a point to the narrator for his outstanding work.
Concluding this post, I am currently at 47% games never played. Thanks for reading.
24% (40/168)
3% (5/168)
13% (22/168)
47% (79/168)
13% (22/168)
Merry Christmas! Backlog assassination report - Dec 2020
First of all, Merry Christmas and Happy New Year, guys! This month, I was mostly busy with Middle-earth: Shadow of Mordor. It is such a great antistress game - I was practically chilling while playing it. Also, I am stoked with the 2020 Steam Winter Sale. Not because of the sale itself, though. As a birdwatcher and a bird photographer, I can't tell you enough how I appreciate the new stickers - my face immediately lit up when I opened my first sticker and saw this beautiful woodpecker in its place. For what it's worth, I also look out for games related to birds in my Steam group called The Birdwatchers' Cabin, but there's no one there except me, my wife's brother, and my friend.
Anyway, my accomplishments: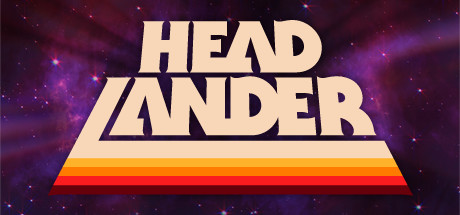 Headlander
5/5
10.2 hours
31 of 31 achievements
It's a wonderful little Metroidvania from Double Fine with lots of silly moments and weird mechanics. I enjoyed its art style and humor more than anything else; the gameplay was fluid too. Additional likes for easy collectibles and not including stupidly hard achievements with speedrun or no damage requirements. In my opinion, there is simply nothing to dislike about this game. Maybe the generic story, if you are picky about it.
My Headlander review on Steam.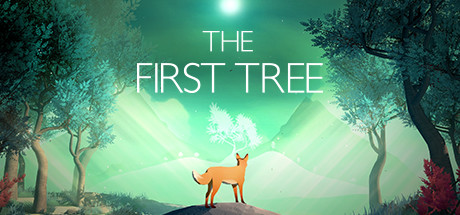 Challenge me event
The First Tree
3/5
3.4 hours
14 of 14 achievements
Simply beautiful! I didn't like the collectibles and the save system, though. Played it with a walkthrough to enjoy the story (it's a good one) and not investing too much time walking around to gather some stars.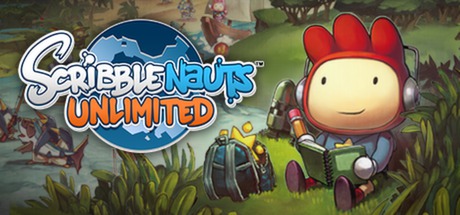 Challenge me event
Scribblenauts Unlimited
4/5
14.2 hours
25 of 25 achievements
I played this game with my 3 y.o. daughter for two weeks. She liked the idea behind the game very much, so she was waiting patiently to play it together in the evenings. I really appreciate family-friendly games like this - there are too few of them.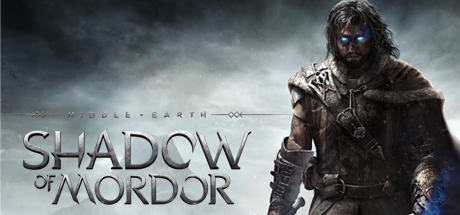 Middle-earth™: Shadow of Mordor™
5/5
47.8 hours
74 of 74 achievements
Middle-earth has been my guilty pleasure this month. To clarify, I haven't read Tolkien's books and haven't watched Peter Jackson films to this day - I can't even say why. I didn't like fantasy when I was younger, and I don't have enough courage to start investing myself in this huge world now. Anyhow, I liked the game very much! Slaying orcs gave me the opportunity to vent my accumulated anger in a peaceful manner. I even managed to complete some rare achievements before the game's server shutdown planned for December 31, 2020.
Just look at this screenshot - I was literally screaming when I looked at the final time.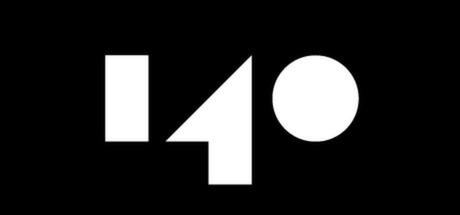 140
2/5
3.5 hours
5 of 8 achievements
I couldn't appreciate this rhythm platformer with very positive reviews despite the fact that I actually like rhythm games (Crypt of the NecroDancer, for one.) It's overly contrast, simplistic, and unforgivable if you're not a musician with an internal metronome. I struggled with bosses and mirror levels way more than I enjoyed it.
Concluding this post, I am currently at 45% games never played - there were several additions to my library, so no overall progress. Thanks for reading. Wish you all peaceful holidays.
23% (37/159)
6% (9/159)
13% (21/159)
45% (71/159)
13% (21/159)
Being productive. Backlog assassination report - Nov 2020
Last month, I said it will take me year to climb down from 67% games never played to 50%. As a matter of fact, I have done it in a month, although I have cheated a little by deleting some games that I consider as not worth keeping; I have also marked some others as won't play, because they have no story (these are mostly grand strategies by Paradox Interactive and tabletop games by Asmodee Digital that I would like to keep). Lastly, I have played and completed a great bunch of games, so it safe to say that this month has already been very productive for me.
My accomplishments: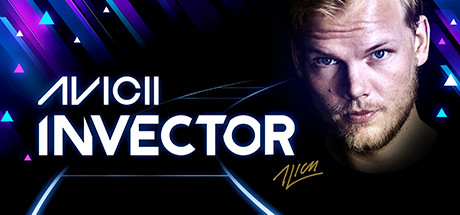 SG win
AVICII Invector
5/5
8.4 hours
24 of 24 achievements
Awesome rhythm game! I didn't know much about AVICII before it, as I listen mostly metal, but I have to say that his songs are very sweet. The game itself is flawless, with multiple levels of difficulty, reasonable controls, and beautiful visuals.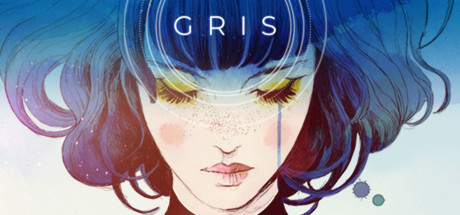 GRIS
5/5
6.7 hours
17 of 17 achievements
This game is something else. The art, the music, the story…so much passion here. I think GRIS deserves a place in a museum of modern art instead of those weird things they usually showcase.
My GRIS review on Steam.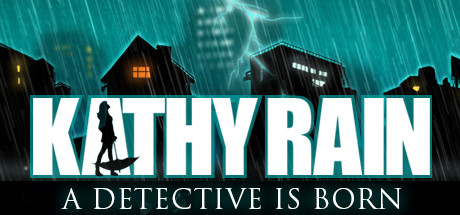 Kathy Rain
3/5
4.9 hours
20 of 20 achievements
Amusing take on old-school point-and-clicks and David Lynch. Straightforward, imitative, but still an interesting game to click through the whole story.
My Kathy Rain review on Steam.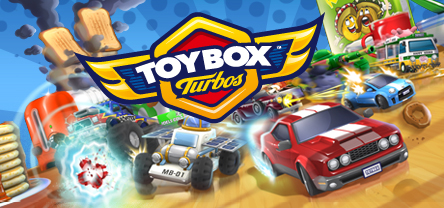 Toybox Turbos
3/5
5 hours
16 of 16 achievements
I remember the days when Micro Machines, R.C. Pro-Am, Eliminator Boat Duel where my favorite games to play. I thought Toybox Turbos might give me some nostalgia but…it failed. It's too short, easy and generic to be something more than a snack for one evening. Codemasters release these racing games like they are selling hot dogs, without putting much love into it.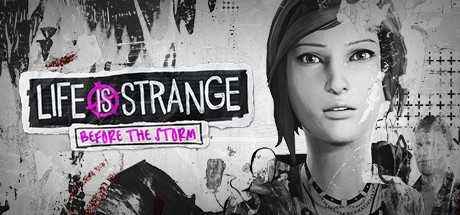 Life is Strange: Before the Storm
5/5
14.1 hours
34 of 34 achievements
I love the first game in the series very much. I knew I should play this one as it might add more depth to the characters, and I was not disappointed. The backtalk challenges were a lot of fun! Overall, this is a pretty neat prequel for an already beautiful story.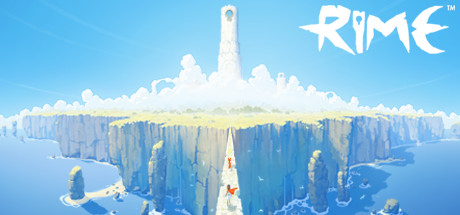 RiME
4/5
9.0 hours
31 of 31 achievements
Wow, such a beautiful yet harrowing game! I wasn't ready for this. Visuals are stunning, puzzles are okay, collectibles are all over the place, and the plot twist…well, I should have known.
I have played it a couple times before, but I have decided to play it again as I have won it on SG this month. I speak Russian, so I played it in Russian, which is the best way to experience it (it has a very good voice acting in Russian). This game is strange. It has this mystic atmosphere that draws you in despite all the clunkiness. There are many weird places to explore and clever quests to complete. However, there are no women in it, no old people, no kids, no diversity at all. I didn't think about it much back when it was released, and now I understand how it speaks volumes about my home country - Ukraine - in general. Anyway, the game is fun to play and it has aged incredibly well (minus the lags when you enter areas with multiple NPCs).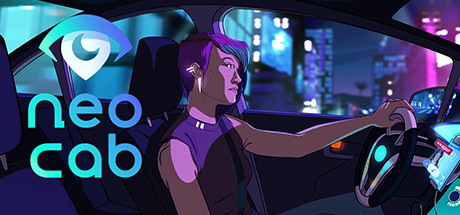 Neo Cab
5/5
8.7 hours
18 of 18 achievements
Our fellow assassin Lengray gifted it to me so I could try some decent visual novel, and it happened to be a very pleasant experience! I'm stunned by how good the story is, filled with many topics that I find interesting and thought-provoking. Very memorable game.
My Neo Cab review on Steam.
Concluding this post, I am currently at 46% games never played. Thanks for reading.
21% (33/154)
5% (8/154)
14% (22/154)
46% (71/154)
13% (20/154)
Oct 2020 Encore (Halloween Edition)
Happy Halloween! I managed to beat one more game this month. It is Raw Fury's Uurnog Uurnlimited, a bizarre puzzle-platformer that reminds me of Starbound for some reason. I loved it! And a bonus point for not having any achievements at all - I almost forgot the feeling of simply beating a game without the necessity of making weird or 'smart' decisions in the process, speed runs, new games+ etc.
Hey, guys! First post here. Backlog assassination report - Oct 2020
I do not know how do you do all those beautiful infographic posts with simple markdown syntax, and I cannot find any guide on the site or in the Steam group, so I will be making it old-school.
In my first month at BLAEO and PAGYWOSG, I completed 3 games in total: INSIDE, Mother Russia Bleeds, and Vampire: The Masquerade - Coteries of New York (a recent win on SG). One game, Vampyr, is in progress, but I have doubts I will complete it in time. I tend to play FPS & action games reaaaally slow, and, to be honest, I do not like them much.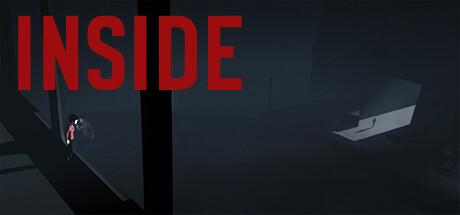 INSIDE
5/5
5.3 hours
14 of 14 achievements
INSIDE is a masterpiece. I played it before on a tablet, and this time I went purposefully for all achievements. There is so much story told without a single word! The 'true ending' is deep and satisfying. All in all, I enjoyed this game a lot.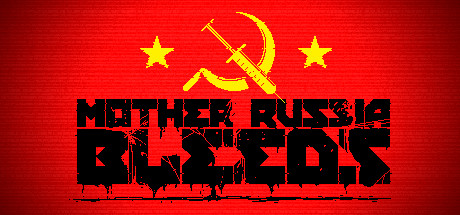 Mother Russia Bleeds
4/5
21.7 hours
33 of 33 achievements
Mother Russia Bleeds is a straightforward beat 'em up with cool art and a strong soundtrack (well, as always with Devolver Digital). Requires skill and a second player to get some achievements (my wife's brother helped me). It was fun but somewhat tedious to beat the same levels, again and again, just to get some of those ridiculous achievements. Sigh.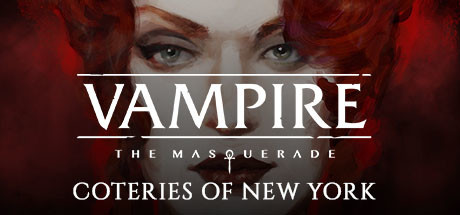 SG win
Vampire: The Masquerade - Coteries of New York
4/5
15.5 hours
28 of 28 achievements
I do not like visual novels at all (I even have them filtered out on Steam, lol) but as an old fan of Vampire: The Masquerade - Bloodlines I had to try my luck with Vampire: The Masquerade - Coteries of New York. To my surprise, I enjoyed the experience quite a lot - it stays true to the World of Darkness and has a decent story overall. Yet another great game made in Poland!
Concluding this post, I am currently at 67% games never played, and with my crawling pace and completionism, it will surely take me years to reach the 50% mark even with my relatively small number of games. Long road ahead.
16% (26/159)
3% (5/159)
14% (22/159)
67% (106/159)