Insert catchy title here VitoStippkow's profile
Hi!
I'm another gamer trying to battle his backlog. And I'm looking forward to gain additional motivation by joining this beautiful site and community. I began to work on my backlog "professionally" in February 2017 and joined the site in October 2017.
Goals for 2023
I have a
list of games that need Multiplayer to complete all achievements.
If you're interested in tackling them together with me, I'm happy to hear from you :)
I'll try to give a short little review for each game I beat or complete.

I rank games by this 5 star ranking:

I had no fun playing this.

Not completely bad, but time is better invested otherwise.

An average game. There is nothing wrong with playing it, but don't expect to be blown away.

This is a really good game, play it if you have the chance.

Reserved for the best of the best. This is an amazing experience.


---
Report #67
Quite some time went by since my last post. I was mainly playing Fallout 3. It was actually the first game I played on Epic – since I don't own it on Steam and got it there for free at some point. In between Fallout 3 I snuck some free games. Some of those I enjoyed, some I did not enjoy. Let's have a look:
---
Reviews
---
Normally I choose goals for each year, but this year I'm blank. Maybe I'll just play games and see what happens :)
Happy backlog-clearing to everyone,
Vito
Report #66
Welcome to my last report for the year 2022. There is still a bit of time left in the year, but I won't have time to write a report during the holidays so here we go. I'm pretty burned out by the year, my reviews are therefore a bit shorter. Also there are more than the usual 3 games, but I couldn't get myself to write a post in time. I finished the following games since the last report:
---
Reviews
---
Currently playing
I'm still playing a bit of Rome, currently the Europa Barbarorum mod.
---
So, 2022 on BLAEO is done with this post. I had two goals for the year. I got my unfinished games down to 50, but I missed my goal to get my never played games down to 100. There are still 103 games left. And the moment I start a never played game, my unfinished games will go up to 51 again :D But hey, close enough, I'm fine with this. I might even finish another game in the few days left in 2022, but completing 3 whole games would be too stressful. Looking back at the year, I played a lot of good games. I tackled some long time goals of mine, like finally playing Fallout 2 and finishing Fallout Tactics. There was quite some variety in genres: RPG, Strategy, Racing, Walking Simulator, VN. I'm a bit unhappy though that I only finished 20 games this year, I wish it were some more games. Well, there is always next year. I have no goals for 2023 set yet, that'll be a topic for my first post in the new year.
2022 was another really stressful year with all the bad things happening in the world. I'm sure some of us wish Covid was still the biggest problem in the world…Let's hope for a better 2023. I wish all of you (and your families) happy holidays and may you get to the new year safely.
See you next year,
Vito
2022 goals: 103/100 never played games – 50/50 unfinished games
Report #65
I finally managed to beat all the "classic" fallout games. And by beating Fallout Tactics, which has been in my unfinished pile for years, I reached my 2022 goal of 50 unfinished games. Well, at least until I start a new game, which I need to do in order to get down to 100 never played games :D
I hope you are all doing well, I've seen some great backlog slaying all over the place since my last post. Keep up the inspiring work :)
---
Reviews
Fallout 2 is a isometric RPG placed in the Fallout universe. You start as a tribal setting out to the wastelands to get help for their starving village. On the way you get entangled in much bigger events, as always seems to happen to characters in video games…
I know the first Fallout game has a strong fanbase, I however did not enjoy the game. Fallout 2 in the other hand is a big stepup in all regards in my opinion. The world feels very alive, the story had several interesting quest lines and (biggest plus) the UI and controls are way better than in the first game. Add to that the great feeling of playing an absolute classic of video game history and you have a nice gaming experience.
What I didn't like: Although Fallout 2 has improved considerably over Fallout 1, it's still an ancient game. Without nostalgia (never played it before) I was frustrated at times by the gameplay and tedious controls. I miss QOL improvements of more modern games. In addition I found the difficulty to vary a lot. Sometimes you can easily overpower your enemies, sometimes you have to save/reload a lot in order to avoid defeat. Not ideal in my eyes, but maybe something which can be attributed to the time?
A debatable point: The game gives you very few hints and guidance. More than Fallout 1 (again), but I still relied on a guide on several occasions, both on deciding the overall strategy and for hints in some smaller quests I could not solve on my own. I depends on a person whether that's good or bad though.
In conclusion: I can recommend the game, but you should be aware of what you get yourself into. I can easily picture a lot of people disliking the game, which I myself did at times as well.
Company of Heroes is a RTS game set in World War 2. You follow a unit of US soldiers' campaign from D-Day to beating back Nazi Germany from France.
I've already played the "Legacy" version of the game and talked about it in report #46 back in 2020. See there for a proper review.
The "normal" version is the same as the legacy version, they just switched to a different mp system, hence the change. I wasn't as impressed by the game as the first time (well…I already knew everything…) but still enjoyed my time with it. This time I had an easier time beating the game, maybe I do get better at playing video games after all? :D
Fallout Tactics is a squad-based, turn-based strategy game akin to XCOM set in the Fallout universe, happening after Fallout 2. You play through a set of missions, starting as an initiate of the Brotherhood of Steel facing different new enemies spawning from the depths of the wasteland. As far as I understand it's not canon anymore? But I'm no Fallout buff, so someone else surely knows better.
The game basically takes Fallout 2 and throws away everything but fighting. Overall the game was enjoyable but too long for my taste. Without any RPG or management aspects, the missions get a bit repetitive and dull after a couple of them. There is just not enough variety for a game that took me about 60 hours to beat (I started my run on 36 hours which stem from previous attempts to beat the game). Very similar to Fallout 2 the game further improves the UI and adds a few QoL additions. Also very similar to Fallout 2 I had some issues with the harshly varying difficulty. At several points of the game new classes of enemies are introduced, which can easily one-shot your characters at the beginning, but are slaughtered with ease after you upgrade you weapons a bit (hint: energy weapons are good!).
While there is not much story telling, the small bits are at times humorous, at times grim: You have no control over the way the game plays out, but it soon gets pretty clear that you are fighting for a quite fascist supremacist organization…surely no coincidence.
Would I recommend the game? Again, as with Fallout 2, I can only recommend the game if you know what you're getting into. Despite rating both games 3/5 I think Fallout 2 is the better game though and Fallout Tactics can be ignored unless you want to play everything Fallout related.
---
Currently playing
Little progress was made on Shogun 2. Finally! It's hard to find grind partners for Dirt Showdown though…oh well, maybe next report.
---
That's it for now…back to work for me and some backlog slaying in the evening :)
Happy backlog-clearing to everyone,
Vito
2022 goals: 105/100 never played games – 50/50 unfinished games
Report #64
I finished two new free games and one from my backlog, so not that much overall progress…but as long as I finish new games right away, everything's fine, isn't it?
---
Reviews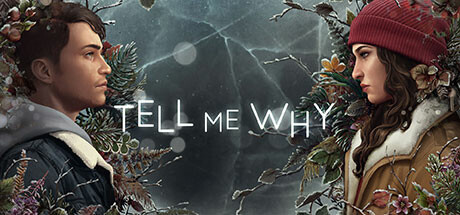 Tell Me Why is a story focused adventure game, reminding me of Life is Strange in many ways. It was free during the Pride Month. I got it and started playing right away. The first scenes of the game immediately captured me. Beautiful graphics! The game is set in rural Alaska and the landscapes and scenery is just impressive. The soundtrack is well done as well, but pales in comparison to the aesthetics. The gameplay was fine as well, but nothing too special -- which isn't necessary since the game focuses on the story. And the story was interesting and captivating as well. I don't have a lot of points of contact with transsexuality in RL, so it was interesting to take a peek into this and its own set of problems. It was educating to see the insecurities but also prejudices on both sides.
In the end though, I think the game tries to be too many things at once. Is it about transsexuality and the coming out of one of the MCs? Is it a crime story? A family drama? A love story? Choosing to be all of that is a bit detrimental to the game as a whole in my opinion, at least for the medium playtime of about 13 hours.
All in all I can recommend the game, the beautiful Alaskan landscapes are reason enough.
AirLand Battle is not only the name of a NATO doctrine from the 80s but also the name of a military RTS set in the same time. It is the second part of the Wargame trilogy by Eugen Systems. You command a set of armies during a fictional military culmination of the cold war, where the Soviet Union invades Scandinavia. [Disclaimer: Yeah, I thought about whether it's appropriate to play this game during Putin's invasion of the Ukraine…but after all we play games about war all the time, so I think it's hypocritical to stop now -- it's not like there were no wars before.]
It adds to the first part in several ways while remaining the same game at the core. Newly added is a strategic map, where you can move your armies and deploy strategic strikes like air reconnaissance or naval strikes, before attacking an enemy, leading to a tactical skirmish. The tactical skirmishes are largely the same as in European Escalation with the addition of fighter jets. Funnily enough that's the aspect of the game I wasn't able to really get to work for me… The game offers quite a challenge and it took me a while to get used to the gameplay again. It's incredibly hectic and it's super easy to miss a crucial development on some part on the map while you are focused elsewhere. Combined with the often steep difficulty it lead me to rage quit the game on a few occasions.
I don't think this game appeals to everyone, but I can recommend the game, if you know what you are getting into. It depicts very well how the different parts of an army have to work together to achieve victory -- at least if you try to minimize your losses. Tanks are great, but there are many situations where they are useless without infantry support and vice versa. And so on. It also offers a huge variety of different troops and enough different skirmish maps to give you a new challenge again and again. Just be prepared to rage a bit from time to time ;)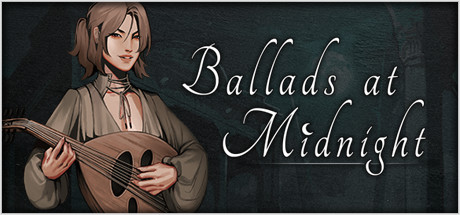 Ballads at Midnight is a free VN. I don't have a lot of experience with the genre, so it would be interesting to hear what a VN connoisseur thinks about the game.
I enjoyed the art style of the game and I was intrigued how the story would progress. The protagonists are likeable and the (few) choices really make you think.
However, I have several complaints about the game as well. I did not enjoy the female voice actor, especially her singing. But mainly I had some problems with the writing: Good writing is not achieved just by using pompous words and injecting a descriptive adjective wherever possible. It bothered me greatly. In fact, I'm hesitant to recommend the game. I only give it an average rating because it's free. And somewhat short.
Currently playing
Yeah, no progress here for months now…but I'm not willing to concede defeat yet :D
---
That's it for now…back to work for me and some backlog slaying in the evening :)
Happy backlog-clearing to everyone,
Vito
2022 goals: 105/100 never played games – 52/50 unfinished games
Report #63
Long time no see! I have a lot going on in RL right now and don't have a lot of time for gaming. I'm almost inactive on BLAEO as well, I mainly use it for bookkeeping atm, it's just so damn handy :)
After months I finally managed to finish a couple of games again. I'm only going to give some quick impressions this time. So here we go:
---
Reviews
I very much enjoyed the previous HoMM V. Especially the Dwarves expansion was really enjoyable. But there were a couple of gameplay factors that I did not like, e.g. the way you recruit your troops from everywhere and the enemy constantly conquers your mines. Together with some other improvements these two points were vastly improved in the 6th Heroes. Overall, a lot of gameplay improvements were noticeable, some smaller, some bigger.
However, there were some downsides as well. It takes forever and some people don't have that much time. The difficulty varies too much between campaign scenarios for my taste. Some were incredibly hard, some were super easy. The biggest disappointment were the expansions though: I could not run them on my PC because I got an unsupported graphics card! Imagine that! You can run the main game (thankfully!) but not the expansions? The reason being that some specific graphics cards are not supported? A problem that's been known for years afaik but not remedied by Ubisoft?? I feel scammed!!
Conclusion: The basic gameplay is very enjoyable, but due to unacceptable technical problems I'm going to give this game a bad rating.
This game had the worst Steam ratings of all the unplayed games in my library, so naturally I was curious. And wow, those were deserved! It crashed about every 20 minutes (no autosave feature ofc), the UI was beyond terrible and the gameplay was boring as hell. Never ever get this game!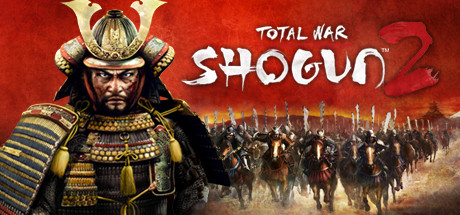 Shogun 2 features all the typical Total War gameplay elements, which makes it an overall enjoyable experience to me. I enjoy the mix of strategic and tactical gameplay. Shogun 2 is set in Japan and features several different phases of turmoil in the japanese history, ranging from the first matchlock guns to mid-19-century warfare.
The main drawback is that the factions feel almost identical due to the nature of the setting. I miss trying different playstyles depending on the unit roster of a faction. In my opinion this seriously hampers the replay value.
Another drawback are the achievements. Achievement hunters and completionists: Stay out of this one. The Singleplayer achievements are a bit grindy but fine. The MP however is awful. It's almost dead and the achievements are not only super grindy for the main part, but some are borderline impossible. One requires you to get the #1 spot in the MP ladder worldwide…which is…well… I've marked the game as beaten because I got all SP achievements by now. Any MP I can still get is a bonus and completion is more or less out of question.
All in all a decent game, but it has some flaws and I think it's my least favourite Total War game so far.
Currently playing
I'm still grinding for the MP Achievement in DiRT Showdown, but made no real progress. In addition I'll try to get some MP achievements in Shogun 2, which will take forever as well unfortunately.
---
Sorry for not reading most of your posts and commenting on barely anything. Maybe it gets better again, maybe not. Anyhow, I hope all of you are doing well. See you some time in the future :)
Happy backlog-clearing to everyone,
Vito
2022 goals: 107/100 never played games – 52/50 unfinished games
Report #62
I hope all of you are doing well in this unfun times. I don't want to dwell on this subject though, I guess we all do that enough already. Let's have a look at my latest assassinations instead. My main project is finishing HoMM VI. It's a decent game but awfully long. I squeezed in some shorter games in between whenever I got bored from playing HoMM VI:
---
Reviews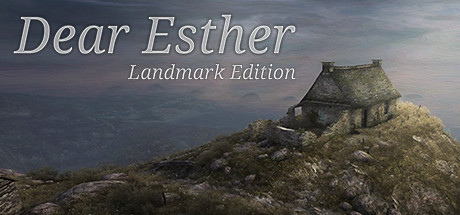 Dear Esther is a Half Life mod which turned into the mother of all walking simulators. In 2012 it was released as a stand-alone game, the Landmark Edition is a improved 2017 re-release. It was free on Steam for a short while and I took that chance to play this "historically" important game.
I'm not getting into the confusing story, you have to experience this on your own. The game is visually and aurally pleasing. The gameplay is very simple: You walk and listen to voiceovers, which trigger at certain points. The level design is linear, there is a lot to discover in each level though if you take the time to explore. Or, well, use a guide.
The atmosperic impression of the game was great, but did I really enjoy playing it? No, not really. I can appreciate the game on some levels, but I would not call this a great game, where it not for its significance in forming an entire genre. Overall I like a clear story and some more gameplay too much to find Dear Esther appealing on a gameplay level.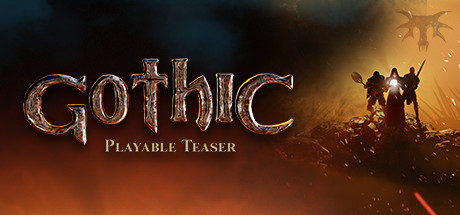 A funny sidenote: This is the 4th recently released game in my library despite being from 2019…shows how few games I activated in recent years :D
I played Gothic only recently for the first time, so nostalgia is not a factor when looking at the Gothic series. So fanboys can disregard my review if they want. I still have mixed feelings about this game. I think it offers some potentially interesting concepts, gameplay elements and lore. On the other hand I wasn't a fan of the fighting mechanics (well, that would fit perfectly though!) and I wasn't really invested in the game after the 3.5 hours it took for me to get through it. In addition the audio wasn't working properly for me, but hey, it's just a teaser.
However, seeing how this is a teaser for a game that won't happen in this form anyway, I think it's a moot point to discuss the details any further. The reason I played the game was for the achievements. They removed 4 broken ones at the end of last year, so I took the chance to complete a quick game as a break from grinding missions in HoMM VI :)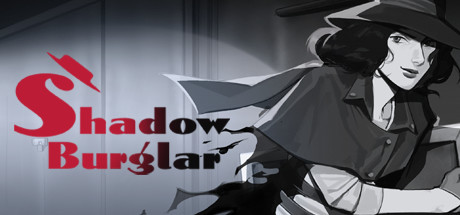 Shadow Burglar is a noir themed stealth game. It is a student project and free on Steam. Considering this, I think it's an excellent game! The visuals are pleasing, the game mechanics seem interesting and the musical score is very fitting, immediately transporting me in the 1920s.
Sure, it's quite short and the voiceover is subpar. But to criticize that on a free student project? They know themselves for sure.
Oh, and it's a quick perfect game, although the achievements are a bit wonky and some may trigger a bit prematurely.
---
Currently playing
I'm still grinding for the MP Achievement in DiRT Showdown, albeit only small sessions. As already mentioned I'm currently working on HoMM VI – which takes forever and feels like a grind as well by now…
---
Only a small progress for my yearly goals was made, but I tried out a few different genres overall, so that's a win. More variety in my gaming is sort of an unofficial goal for 2022. Apart from that, I think I'll be glad once HoMM VI is finished.
Happy backlog-clearing to everyone,
Vito
2022 goals: 109/100 never played games – 53/50 unfinished games
Report #61
Welcome to my first post of 2022. I hope you all had a decent start to the year. Mine was pretty okay, I can't complain.
Initially I wasn't sure what goals I have for 2022 in terms of gaming, but after some deliberation I noticed that I'm in striking distance of reaching some nice round numbers in my backlog. My two goals for the year are therefore:
Reduce my never played games to 100. Start of 2022: 112.
Reduce my unfinished games to 50. Start of 2022: 54.
Pretty straightforward. They may seem not very ambitious, but most of the titles in my backlog are on the longer side – also there might be some new additions! In addition I would like to revisit some older games (which I've already done, see below).
Let's see what I have played so far this year:
---
Reviews
Knights of the Old Republic (Kotor) is a classical BioWare RPG. I finished the game already once about a decade ago, but not on Steam. For my christmas vacation I wanted to play something nice as a treat, so I decided to replay the game on Steam. It was funny how some parts of the game were still quite present in my mind and I recognized them at once (e.g. Korriban or Rakata Prime) while I had absolutely no recollection of some other parts of the game (e.g. Manaan). Which was a good mix: I was able to enjoy the nostalgia, but still experience "new" things.
You can clearly see that this is an early BioWare game. Everything that made BioWare great (a long, long time ago 🙃) is already there. The writing is just superb. There were so many great lines of dialogue, which really resonated with me -- of course I've forgotten all of them by now. The companions were varied and mostly very interesting, each in their own way. As last time I was a big fan of Jolee. And I enjoyed the development some of them made during the game, Carth for example.
As it is an earlier work, some things are not working as well as in the later BioWare games. Inventory Management or controling your companions during fights was a bit too tedious. The game also has dated graphics by now, but as usual this did not bother me personally.
All in all it was a good decision to take this game up again. It really sweetened my christmas vacation. Personally I like Dragon Age or Mass Effect still a bit more (sorry MsKotor), but it is definitely a superb game, one of the best RPGs I have played over the years. Definitely a 5/5 rating.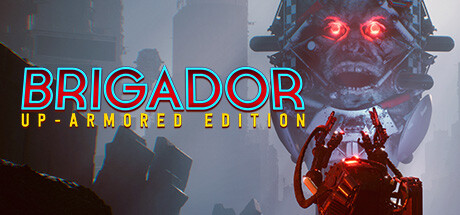 Brigador is a top-down shooter riding on the retro-wave and quite successfully so. You play a variety of different mechs, tanks or antigrav vehicles which can be equipped with a plethora of different weapons. The game is a top-down shooter focusing on gameplay with a little bit of story and a bit of lore. I don't remember when I last touched such a game, but I did enjoy this one.
Trying out new vehicles or new weapons is fun, slaughtering countless enemies as well. I enjoyed the art style and I was blown away by the soundtrack. It was so good, I even bought it. It's also noteworthy, that the game received constant improvement and free updates from the devs over the years since its release.
However, there are also quite a few aspects I did not like. While it is fun to gun down enemies, it gets a bit boring over time -- at least for me. I would have wished for more story. Also I was overwhelmed by the sheer number of different vehicles and weapons to choose from. Yes, a lot of them were great fun, but in the end they all blended together and only very few of them stood out (the König for example, awesome soundeffects with this one). I realize that a lot of these points are probably intentional and "correct" for this genre, but this is about my personal experience. As I said, I enjoyed trying out something new, but I don't seek to repeat it soon.
The achievements are mostly easy to get, but often a bit stupid. They require you to do very specific things, so that you end up cheesing a lot of them.
Similar to Knight of the Old Republic I don't think Mount&Blade needs a lot of introduction. It is a well known sandbox open-world action RPG. You play as a mercenary forming their own company and helping different kingdoms to overcome their foes in a medieval (non-fantasy!) world, with hopes of earning your own title and land one day. I have played Warband and With Fire and Sword, but never the original game. So I thought I would dip into it for a few hours.
A lot of this game is great. Managing your companions, the regular troops, the inventory, riding around on the strategic map looking for opportunities to strike at your enemies and last but not least the battles themself. All of it forms a unique and really fun experience.
I had a bit of an issue with the progression though. The beginning is interesting, depending on your settings even challenging. Then comes a middle part, where you level up your character and develop your troops, also very fun. But after a couple of hours you hit a point where progression is almost coming to a stop and here is, where I lost a bit of the fun. And I remember it was similar in the other Mount & Blade games. You are strong enough to beat most single enemies without a problem, but you are still way to weak to really achieve something, e.g. conquer something on your own. Once I reached this point in my playthrough, I stopped with the game. Still, it's a great game.
Now, 17 hours is not much for such an extensive game. But why spend time on this when you can play Warband?
---
Achievement Cleanup
These games were previously beaten. I cleaned the remaining achiements – mostly grindy ones – to move them to completed. It was okay, I watched some Twitch streams while doing so. All three games have their strengths when playing them normally, but I'm not reviewing them again here.
---
Currently playing
No big progress on DiRT 3. The remaining achievements require you to actually drive decent, not my strong suit 😄. In Showdown there is a super grindy MP achievement left…man, those game are really not worth starting if you're looking for completions.
---
Wow, this post got long! I had something else concerning RPGs in mind, but I think it's enough for this time!
Happy backlog-clearing to everyone,
Vito
2022 goals: 110/100 never played games – 53/50 unfinished games
Report #60
This is my last post for this year. I'm not ready to reflect on my gaming year in detail yet, but let's have a look at my goals for 2021! I did manage to miss every goal for this year :D Despite a last ditch effort I only finished 8 games with achievements instead of 10. I was only 1 game short of my second goal, finishing 9 out of 10 long games (35h+). I'm working on Dirt 3 at the moment, a long game with achievements, but I don't think I'll manage to complete it in the remainder of the year. While not reaching these goals I came close at least. The last goal, getting my unfinished games down to 49, was missed by a larger margin though. I still have 53 unfinished games left. Well, it is what it is.
I'm not sure what goals to pick for the next year, but there is some time left to decide. Did you already make some (gaming) resolutions for 2022?
---
Reviews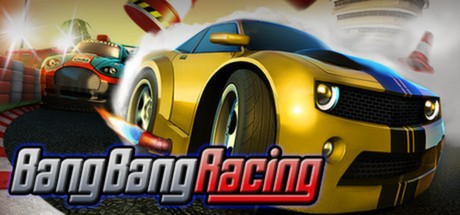 Bang Bang Racing is a top down racing game, akin to older titles like Micro Machines. It's an okay game, very short, but nothing I would really recommend. The tracks and cars are okay, nothing major in terms of replay value though. After 2 hours I had beaten every track and the credits rolled.
There are achievements in the game, but none of those unlocked during my initial playthrough. I did not have the nerve to invest about a dozen hours into the game to get the achievements, so I decided to put this game in the beaten category.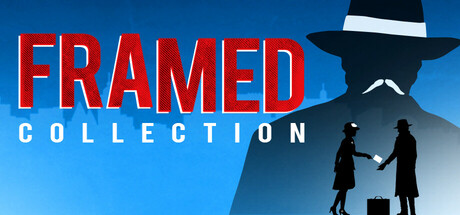 The FRAMED Collection contains two small puzzle games. You are playing as crooks who stole a suitcase and now have to flee not only the police but also some kind of competitor. Each section is represented by pages out of a cartoon. In order to complete a section, the individual panels have to put in the right order, so that the story can unfold. If you mess up, you get caught or die in some way.
The puzzles are rather easy, I could figure out most puzzles quickly. One single solution eluded me though. Maybe the game is not for someone looking for a challenge, but I was happy with it. I liked the art style and the music. I don't think the concept has enough stamina to last for several hours, but it was good fun to play for 2.5 hours. I can recommend the game if you're looking for something easy and relaxing to do.
11-11 Memories Retold is a very interesting and unique adventure game/walking simulator. It is set during the World War One and follows the story of a canadian war photographer and a german engineer. It focuses on the every day life of not only the soldiers but also the civilians during this time. It's main goal seems to be to show the horrors of war, without glorification or choosing sides. I even learned some things I did not know before, for example how massive the tunnel systems on the western front were.
The most striking feature of the game is the artsy style. Everything is rendered in paintstrokes, similar to impressionism. It's really unique and in my opinion fits the game very well. The musical score for the game is overwhelming. It manages to perfectly add to the scenery and paint (sorry) an impressive (sorry again) picture of the mood in the different parts of the game. The voice acting was good and depending on which side of the front you are the NPCs spoken language changed accordingly. I really appreciated that they chose native speakers for the different languages.
While the game does not offer too much in terms of gameplay, the story is captivating. I was anxious to know how the life of Harry and Kurt, the two soldiers we're following, will unfold and if they manage to survive the hardships of war. I won't go into the details, I have point of criticism though (spoilers!): I disliked the last part of the story, where Kurt decides to avenge his son. I think it destroyed the perfect setup of the protagonists as passive characters which are helpless victims of the horrors of war. Without this turn of events I would have given the game a 5/5 rating, but this somehow lessened my enjoyment, because I felt it did not fit the overall theme of the game.
Overall the game is an amazing piece of work and art. I think it is a refreshing perspective on World War One and it educates its players about the disastrous effects of war. I can only recommend the game if you don't mind slow paced gameplay and taking your time.
A caveat for achievement hunters: 2-3 collectibles are bugged and may force you to replay certain chapters. While there is a chapter selection it can get a bit on your nerves.
---
Currently playing
I managed to get the last MP achievement for Dirt 3 and I'm currently mopping up the SP achievements. I don't think I'll manage to complete it this year, but who knows, maybe I get lucky…
---
With that being said, I concluce my year on BLAEO. Thank you for all the interesting discussions and reviews this year, I enjoyed being here as always. Keep up your spirits in this pandemic and I wish you happy holidays and a good start to 2022. I'm looking forward to my first post next year and laying out my plans for 2022.
Until then: Happy backlog-clearing to everyone,
Vito
2021 goals: 8/10 achievement games – 9/10 long games – 53/49 unfinished games
Report #59
Something rare occured since the last report: I completed a previously beaten game, 112 Operator. Because there were several DLCs and fixes added since my initial review I think this warrants a re-review. I'll put that into another category than the normal reviews, to highlight the difference. Apart from that I've beaten AoE II in the HD edition from 2013. While AoE II itself is easily a 5/5 game, this version has some serious annoyances, which lead to the lower rating. However, I'm pretty happy to have completed this behemoth of a game with achievements. I'm slowly making progress on my yearly goals, maybe I'll still reach them in time.
---
Reviews
Disciples III: Resurrection is a turn based strategy game, very much alike the Heroes of Might & Magic games. It is the middle part of a trilogy of Disciple III games.
There is basically only one important thing to know about the game: It is virtually broken on Win 10. Visual bugs make it unplayable. My recommendation therefore: Stay away from this game!
I played this on an older machine with Windows 7 running, whenever I had access to it. But even without the Win10 bugs, there are still several other unforgivable bugs in the game, some of them even forced me to replay some campaign missions. And even without this second set of bugs, the game is not great, neither in gameplay nor in technical execution (the UI is terrible in many regards). There is one thing that I really enjoyed though: Every piece of 2 dimensional art, like the loading screens or the unit portraits. They had their own style to it and were well drawn. Everything else (unit models etc) wasn't of the same quality though.
Disciples III: Resurrection has a horrendous 33% positive ratings on Steam…and I think that is still too much ;)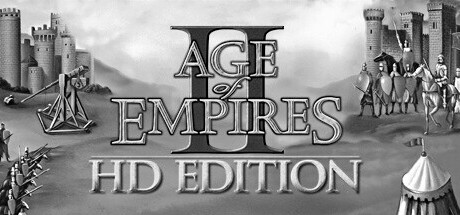 Age of Empires II is one of the most iconic RTS games made to date. It is still being played by a small but dedicated community, despite the game being more than 20 years old by now. The version I played is a remastered version from 2013; there is a newer remaster available by now. I'm not going to review AoE II itself here. I guess most people know about it. The game is easily worth a 5/5 rating. It's unarguably one of the best RTS games ever made.
I have some serious issues with this particular remaster though. The first being the game's achievements: They are stupidly grindy and really idiotic. Yes, they can be cheesed, but they still take forever. This is arguably my own fault for caring about achievements, after all noone is forcing me to get them. But since I do care about achievements, I deduct one rating star for this. Secondly, the game introduces bugs into some of the campaign missions. A handful of missions cannot be won without the use of cheat codes. Like, seriously? A remaster breaks them? That should not happen. That's just enough for another deduction and therefore a rating of 3/5 stars.
---
Re-Reviews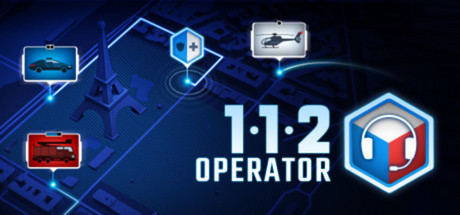 I originally reviewed the game in Report #49.
About a year later, the game is finished in development and DLCs. The DLCs add new equipment, like waterbased emergency services, and a lot of scenarios highlighting those additions. Each scenario let's you play a few duties with a given overarching emergency (e.g. wildfire, plane crash or virus outbreak) and is supposed to work like a mini campaign. The important part here being "supposed to", because unfortunately those scenarios feel pretty much alike. And they highlight one balancing issue of the game: A lot of basic unupgraded emergency units always beat a set of fewer, but better upgraded units. Every scenario can be beaten by selling your high-tech stuff and buying a lot of cheap units instead. But what's the motivation to upgrade your units then and invest in more expensive stuff, like helicopters or protective gear for your police officers?
The basic gameplay and concepts are still fun and interesting, but for the lack of balancing and variety I leave my initial rating of 3/5 unchanged. Sadly. I was hoping for some improvement and I'd argue that there is a lot more to make out of the groundwork the game layed.
---
Currently playing
Little progress was made in DiRT 3, still grinding for the last MP achievement.
---
I realize that my 3/5 rating of AoE II (2013) is quite harsh. After all the remaster introduces a bunch of improvements and new stuff and surely was instrumental in revitalizing the fanbase. Maybe take my rating with a grain of salt. After all it's still a really great game. What's your favourite RTS?
Happy backlog-clearing to everyone,
Vito
2021 goals: 6/10 achievement games – 9/10 long games – 53/49 unfinished games
Report #58
Huh, two posts in one month, can't remember when that was the case last. Having 3 weeks of vacation and playing some shorter games surely helped. Compared to the last report the games were pretty bad apart from one, but hey, those need to be played as well ;) Airline Tycoon 2 has (rightfully) one of the worst Steam ratings of any of my owned games, so that was expected. But I was a bit disappointed in Alan Wake's American Nightmare after playing the excellent Alan Wake. See my reviews for more details:
---
Reviews
In Airline Tycoon 2 you're managing an airline: From hiring personell and buying your own airplanes to designing flight plans for those airplanes. The concept sounds interesting and it made me want to play a proper simulation game at some point again, but unfortunately the implementation is severly lacking. The controls are very basic, the user interface and menu structure cumbersome. Furthermore it is quite intransparent why some of your airplanes run a greater profit than others while this should be the most important part of an economical simulator. I could go on or into more details, but seriously, just don't buy this game.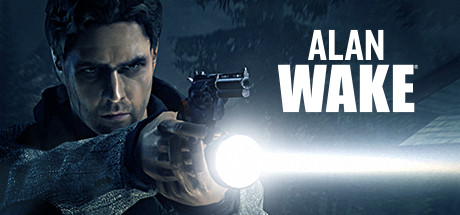 Alan Wake is a horror action adventure where you play Alan Wake, a famous writer suffering from a blockade. He and his wife Alice are visiting a picturesque rural village named Bright Falls to take a break from their hectic New York lifestyle and maybe for Alan to find his inspiration again. However, soon after arriving, strange things start to happen. Some ancient evil has been awakend by their arrival and Alan has to battle the darkness to save his wife.
I don't like horror movies or games, but this one was rather spooky than really frightening. The gameplay is interesting, the fights are innovative and the gunplay mostly satisfying -- albeit some people complain about the repetitive nature of the fights, which is not unfounded criticism. The story is told well and is definitely a strong plus of the game. It drives the game and I wanted to go on to see how everything turns out. It also helps to hold the game together, something the sequel American Nightmare lacks. Overall the balance between story- and action-driven parts is well made, so that playing the game does not get boring.
While going through the game you can definitely see Remedy's fingerprint. The voiceover reminded me a lot of Max Payne and the reallife sequences (e.g. the movie collectibles) foreshadow Quantum Break. In addition there are some nice nods to Twin Peaks ("Damn fine coffee!"), which I want to rewatch now. (It may sound a bit strange, but I also got some Life is Strange vibes from the game, maybe I should play a good story-driven adventure or walking simulator soon again.)
All in all I was really impressed by the game. I had no real expectations going into it and was thoroughly surprised how much I ended up liking the game. I don't rate it perfect for two small reasons though: The graphics are really dated and unfortunately it bothered me a bit. Secondly, the two additional smaller DLC episodes were disappointing. Solid, yes, but miles away from the main game. Still, definitively a recommendation! The only one from this report.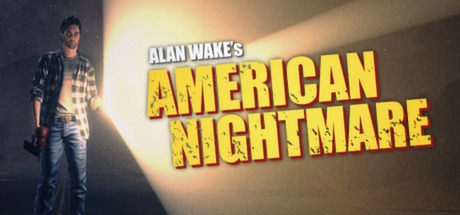 This is the sequel to Alan Wake. However, it's an entirely different game. Instead of a linear horror adventure AN is a semi-open world action game, which changes the focus from the story to fighting. Unfortunately this ruins the game almost completely for me. The appeal of Alan Wake is missing from this sequel.
Although the graphics improved, the overall visual style is bland and uninspired. The same is true for almost everything else. There are some more weapons and more varied enemies, but this cannot outbalance the negative developments. The only positive thing were some tidbits of brilliant dialogue (esp. with Dr. Meadows), but even those drown in the insignificant rest of the conversations with the NPCs.
While the story lasts about 4-5 hours, the achievements need you to play the additional arcade mode, were you need to kill as many enemies as possible in 10 minutes on different maps. Some of the achievements are rather difficult, but thankfully the maps can be abused and seriously take the challenge out of those achievements. What remains is a bit of grind. All in all this was really disappointing and no recommendation from me for this game.
---
Currently playing
I joined some people going for DiRT 3 MP achievements. We're not finished yet, but so far it was a blast. I should do this more often. Disciples III on the other hand wasn't a blast. This abomination is virtually unplayable on Win 10, so I only make progress when playing on an older PC of mine. As Airline Tycoon 2 it is one of the few games in my backlog with less than mixed Steam ratings, completely deserving of it.
---
All in all this might look like a mediocre report with two games with less than average ratings. However I'm deeply satisfied with my gaming. I enjoyed playing this crappy Airline game because it was fun seeing how one of the worst rated games of my backlog turns out. And despite everything I could see some good in it and it made me want to play a proper simulation game, so that's a win. Alan Wake was so much better than expected and in addition I finally managed to complete a game with achievements again. American Nightmare was disappointing, but at least it was short. And it was satisfying to complete, since some of the achievements required a few tries to get them and I managed to not immediately give up but stayed with it until I got them. On top of that I was "brave" enough to meet up with some random internet people and hunt some achievements, something I usually don't do, because of, well … random internet people.
Happy backlog-clearing to everyone,
Vito
2021 goals: 4/10 achievement games – 7/10 long games – 55/49 unfinished games