Insert catchy title here VitoStippkow's profile
Hi!
I'm another gamer trying to battle his backlog. And I'm looking forward to gain additional motivation by joining this beautiful site and community. I began to work on my backlog "professionally" in February 2017 and joined the site in October 2017.
Goals for 2020
Get the 'Completed' and 'Beaten' catgories to a combined 50% of my backlog
Beat or finish at least 75% of the games I myself add in 2020.
Multiplayer...oh, multiplayer... Rarely, but sometimes, I have a
list of games I'm looking for partners
. If you're interested, I would be happy to hear from you :)
I'll try to give a short little review for each game I beat or complete.

I rank games by this 5 star ranking:

I had no fun playing this.

Not completely bad, but time is better invested otherwise.

An average game. There is nothing wrong with playing it, but don't expect to be blown away.

This is a really good game, play it if you have the chance.

Reserved for the best of the best. This is an amazing experience.


---
Report #53
With 2020 rapidly nearing its end, I want to get one last post into the year. About 3 months ago, in my last post, I celebrated clearing 50% of my backlog. Since then, I took the time to play several unfinished endless games. It wasn't my plan to finish them and so all of them are still in the unfinished category. I just wanted to make some progress, which I did, and have fun playing without any goal I "needed" to reach, which I mostly had. Therefore I'm not going to write reviews for them, but if you're curious I'm happy to share my thoughts on the games. With Divine Divinity I completed at least one game, probably the last one for this year.
It's a bit early, but since this is going to be my last post in 2020 and there is not too much time left, I think it's okay to evaluate my goals in terms of gaming for this year. Let's have a look:
Get the 'Completed' and 'Beaten' catgories to a combined 50% of my backlog: I reached that goal several months early, yay! I'm still pretty happy about it. I know it's just a number, but it helps, that for each game I still want to finish, there is already one game I did indeed already finish.
Beat or finish at least 75% of the games I myself add in 2020: Well, I did not reach that goal. I added 5 games, 3 of which I beat/completed. Still, I'm fine with that. Close enough! Finishing CK3 is unrealistic anyways ;)
So, what about my goals for the upcoming year? I'm really not sure yet. There are several candidates: Raising my AGC, reducing my unfinished game category, finish at least x amount of games and so on. I'll try to formulate some goals in my first 2021 post. Until then it's total anarchy!!!
---
Endless Games
Sid Meier's Civilization V

Rise of Nations: Extended Edition

Endless Legend™ - Emperor Edition

Warframe

Football Manager 2015

Tales of Maj'Eyal
---
Reviews
Divine Divinity is a classical isometric RPG from 2002. It's the first part of the Divinity franchise, which was reinvigorated with Divinity Original Sin 1 & 2 in recent years. You play as a single hero and make your way through an enormous map and many additional dungeons. It has more RPG elements than a pure Action RPG like Diablo but fighting is still the main focus of the game.
Let's get the obvious out of the way: This game is old! The isometric perspective aged graciously compared to most games from that time, but the UI and controls are not up to modern standards. Especially inventory managment or skill activation are way to impractical. Apparently there are also quite some problems with running it on newer machines, though I personally encountered none. But apart from that, I can only recommend the game and had a ton of fun playing through not only the main quest, but also almost every side quest I found.
The game does not take itself too seriously and offers a lot of humor. At some point in the game, several NPCs have to state a codeword, which is almost impossible to pronounce. Seeing (and hearing) those NPCs and their solutions to this problem was hilarious to me. The story is nothing special, but it was enough to keep me interested -- although the finale was a bit underwhelming. There are a lot of smaller side-stories only told through optional side-quests which fleshed out the world considerably. While the setting starts very classic (humans are under attack by orcs), the game shows that orcs are more than evil brutes over the course of the game. I enjoyed this development, which goes a bit deeper than just the usual stereotypes (spoiler: In fact, one of the things I enjoyed the most about the story is exactly not giving in to those stereotypical expectations. Over the course of the game you rally one ally from each race around you, but unfortunately almost all of them are killed by the main villain shortly before the end. Only the orc representative manages to survive, by outsmarting(!) the main villain. I find that a really cool detail.) Leveling and looting are satisfying and exploring the huge map always leads to new discoveries. The background soundtrack is very fitting and overall enjoyable. I was delighted to discover that some of the themes reappear in Original Sin. If I had one gameplay complaint, it's balancing. Fighting normal enemies is relatively easy, but some of the bosses and mini-bosses have an awful spike in difficulty. On the other hand, some of your skills are almost gamebreakingly overpowered compared to others.
All in all, I really enjoyed the game. It has its flaws, sure. But I would gladly play through it again.
---
Happy holidays and backlog-clearing to everyone,
Vito
Report #52 – 50 % Backlog Clearance
Ok, that was quicker than expected. I decided to give this milestone its own Report. I finally cleared 50% of my backlog, my main goal for 2020. Of my 370 owned games, 140 are completed and 45 beaten, while 60 remain unfinished and 125 unplayed.
With a few months left, I reached this goal sooner than expected. Certainly in part because of Corona, I played a lot in the initial lockdown stages. That begs the question: What now? How do I proceed from this point? Maybe I should take the time to revisit some games in the remaining months? Also, I have a ton of endless games in my unfinished category, I could work a bit on them even though there is no real chance of completing them? With the goal reached, I don't need to finish more games as long as I don't add new games. Or maybe I should add a few new games and play them? Endless possibilities! And of course, as with all backlog plans, the most important thing remains to have fun while playing :)
---
Reviews
Fun is something I definitely did not have with this game! I don't think I need to explain what Tropico is about, since there are a lot of sequels of this title and most of us have probably played at least one of them. The first Tropico may have been a really enjoyable game in 2001 and still has some decent graphics for my taste, but overall, my god, it's just horrible to play by now due to its age. It's clunky, tedious and sometimes outright confusing. Even with the later Tropico I always had the problem that I wished for more informative graphs in the game, e.g. how much food is produced and how much is consumed. There is just no way to tell and this just makes playing the game so much harder, because you just don't really know how many goods are produced, consumed or exported. But with 2001's original Tropico this problem is even more apparent than in later titles. Also, the game really lacks a campaign, something I very much enjoyed in Tropico 4 for example.
Let me cut my review short here: Tropico is not necessarily a bad game at its core, but it's just too old. If you play it for nostalgic reasons you still might get something out of it. But for me, as someone that hasn't played this before, it's not really worth the time.
---
Stay save and happy backlog-clearing to everyone,
Vito
Report #51
Last report I was hoping to finish my goal of playing 50% of my backlog with this report. "Unfortunately" I forgot that I preordered CK3, which unlocked in the meantime. Which means, I had to finish another game to reach said goal (well, 0.5 of a game, but that's not possible ;) ). Therefore…this report is still not the epic 50% backlog cleared report :D
---
Reviews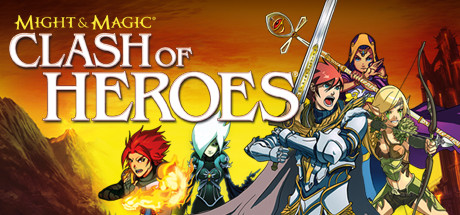 According to wikipedia M&M: Clash of Heroes is a "puzzle role-playing adventure" game. While you travel through the world of Ashan to stop a demonic invasion, playing 5 young heroes over the course of 5 smaller campaigns, you fight your enemies in tactical match 3 fights.
It is the first match 3 game I played --- at least as far as I remember. And I enjoyed it. It was a welcome change and interesting to experience as something new to me. There was enough variance to keep me entertained for the time being. Only nearing the end of the game the gameplay became a bit too repetitive and stall. In my opinion the game ended just at the right time. The story is nothing intricate and special, but enough to keep me entertained between the match 3 fights.
The only other thing that irritated me a bit was the varying difficulty. It happened to me several times that a fight was really easy, but the next one was very hard and I needed to grind random enemies in between to further upgrade my hero. I could have done without the grinding. Also, as already mentioned, there could've been a bit more variety in the match 3 mechanics. Both are only minor complaints though.
Galactic Civilizations I is a 4X space strategy game. You play the human race, which just joined the starfaring races in the galaxy and fight for your place in the galactic order.
The gameplay is very similar to the (old) Master of Orion games and rather simplistic compared to more modern games. While the basic ideas were good, it lacked depth for my taste. I attribute that to the age of the game, which is also it's main problem. The game is just too old and uncomfortable to play nowadays. There are just so many newer and better 4X space simulations out there by now. So although I really love these kind of games, Galactic Civilizations is not worth playing. Maybe it's sequels will be more enjoyable, I have them in my backlog as well.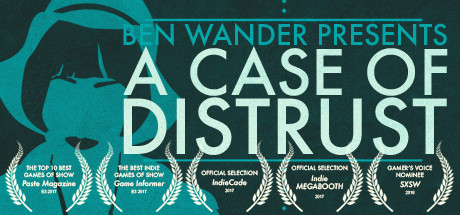 A Case of Distrust is a detective game with a very unique artstyle. You play a female PI in 1920s San Francisco, examinig the murder of an underworld figure. The game is rather a piece of art than an actual game. The music, the narration, the artstyle… to me everything is an homage. I felt like I'm taking part in a Humphrey Bogart movie. The game exceeds in requickening the feeling of the hardboiled detective novels of the 1930s to 1950s, with the additional twist of portraying the typically male PI as female. I'm not sure whether even the name of the MC, Malone, is a reference to Chandler's Marlowe, one of the most iconic hardboiled detectives.
Apart from that, the story itself falls a bit flat for me, but that doesn't matter much. The game is definitely worth playing for enough other reasons.
---
Currently playing
As if Gal Civ wasn't determent enough, I'm currently playing another ancient game: Tropico 1! My main reasoning for chosing this game was symmetry though. I have 125 unplayed, 61 unfinished, 45 beaten and 139 completed games at the moment. So by completing (not beating!) one unfinished game, I would not only reach 50% backlog clearance, but also very beautiful numbers. Which is crucial, as we all know!
---
Hopefully with the next report I can finally talk about reaching my goal. On the other hand…once I've reached my goal, how will I proceed afterwards??
Stay save and happy backlog-clearing to everyone,
Vito
Report #50
It was almost in reach, completing Report #50 and reaching my goal of 50% backlog cleared. I even thought about pushing the Report back and wait for another couple of games, until the 50% are reached (I'm 3 games short). But then I decided…why is it so important? Why does a more or less arbitrary number gain so much meaning? I should not let numbers dictate my habits. Therefore, here is my 50th post on BLAEO!
---
Reviews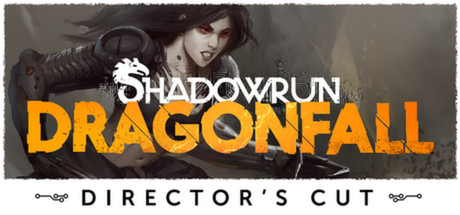 Shadowrun Dragonfall is the sequel to Shadowrun Returns and I could almost verbatim post the same review as I did after finishing Shadowrun Returns.
Although the world of Shadowrun is not entirely my cup of tea, it's still fascinating and it was an interesting setting for the game. I enjoyed the story and the gameplay. There is quite some criticism about the boring and repetitive fighting, but personally I wasn't bothered by it. Turnbased combat appeals to me and I didn't mind that the fights resemble each other quite a lot. I really enjoyed the detailed background artwork (the character models seem a bit amateurish in comparison) and the expanded background stories of your NPC companions.
However, the game engine is the same as for Shadowrun Returns and suffers from the same problems: Imprecise controls, hotkeys randomly not working and relatively long loading times.
The achievements are all obtainable in one playthrough if you plan ahead a bit (I found a spoiler-free guide, but lost the link somehow -- sorry!). And there is a ton of great looking community content, including whole new campaigns. I only had a quick look into the start of a few of those, but they seem promising. Unfortunately…who has the time?
Overall I thoroughly enjoyed the game and I am glad I finally decided to play it. It was my favourite game from this Report's 3 games.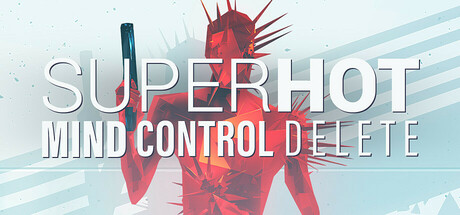 SUPERHOT: MIND CONTROL DELETE is the sequel (or an expansion?) to SUPERHOT. It seems to be free for owners of SUPERHOT, because it just appeared in my library one day. I decided to give it a go, because it fits this month's theme "Decades".
It's basically the same game as SUPERHOT. A FPS with an interesting core concept, as time only moves when you yourself move. It has its own style and is quite enjoyable for a few hours. However, I did not enjoy playing the game for about a dozen hours. I was bored at the end, especially since the game requires quite some concentration and effort in the last few levels. I would have given the game a better rating were it maybe 1/3 of the length. After that, I did not enjoy it anymore. And still continued to play MORE, which is kinda the message of the game and the hidden meaning, hinting at the addiction games can trigger and whatnot, but honestly I just wanted to play a FPS and don't care about the developer's deeper goals.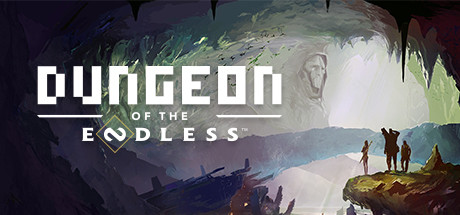 Dungeon of the Endless is a Rogue-li(t/k)e Dungeon Crawler (at least that's what I think you call it, I'm not very versed in the exact differences in such genres. If I'm wrong feel free to correct me, always happy to learn new stuff!) set in Amplitude's Endless universe and including TD elements in its gameplay.
Your ship crashlanded on the planet Auriga and you have to fight your way through several dungeon levels filled with monsters to reach savety. You (mostly) start with a party of 2 characters and can have up to 4 party members in total. The gameplay is a mix of realtime fights and turnbased progression. By opening doors to further rooms in the dungeon you progress through them, collect ressources, research new stuff and search for the exit of the current dungeon. You have to manage your sparse ressources carefully to not get overwhelmed by monsters. (I feel like I'm not very aptly describing the game, forgive me.)
My personal notes: This game has been on my unfinished pile for almost 6 years. I'm super glad I started it and was able to beat it. I rarely play games of this genre and it was welcome change up of the usual stuff. It is quite challenging though. Not unwinnable and I'm sure others might find it very fitting in difficulty, but it was almost too much for me. While I quite enjoyed the game, I did not enjoy it enough to put really detailed preparation and strategizing into it. I cannot compare it to a lot of other games of the same genre, but as far as I'm concerned it's a good game.
---
Currently playing
I don't know what I'll play next, I have to work for a few hours first ;(
---
50 reports done. Whew, that's quite a lot. And there is still much backlog to be cleared…so on to the next 50 reports with all you lovely people!
Stay save and happy backlog-clearing to everyone,
Vito
Report #49
Lately I've not felt my usual motivation for gaming and even less so for "meta-gaming" like BLAEO. It took me 2,5 months to complete SpellForce, which I started for the Think Locally theme back in May. It was an exhausting game. Also that makes my last post about 3 months old. Anyhow, here are the last 3 games I've finished.
---
Reviews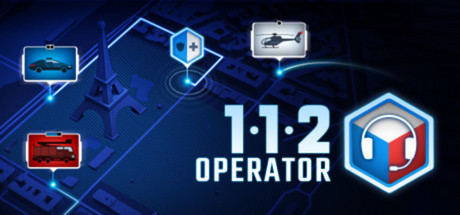 112 Operator is the sequel to 911 Operator. You manage the emergency services of a city and have to respond to calls as well as distribute your units to different emergencies popping up all over your area.
112 Operator is really really similar to 911 Operator. It's basically a overhauled version with the focus on making everything a bit bigger and more complex. Unfortunately that leads to a lot of chaos and hectic decision making which can become very exhausting with time. I think it has some great ideas but doesn't always live up to its potential. Which is very similar to 911 Operator on release. 911 Operator improved a lot with free updates and DLC, so I hope for the same in the case of 112 Operator. The developers were already really busy in fixing some of the minor annoyances and bugs, so I hope for the best. I'm surely going to return to this game.
Dark Messiah of Might and Magic is a FPS RPG very akin to the Elder Scroll series in gameplay. It is set in the Might and Magic universe and you play a hero set out to find the mythical Skull of Shadows and discovers that he is more than a mere human on his journey.
I've read a lot enthusiastic reviews of DMoMM, but I was pretty disappointed by the game. I did not really care for the story and the game does a bad job introducing the lore of the world, which is definitely there, but only hinted at. Apart from shooting stuff with a bow the gameplay wasn't really convincing either. At least to me. Maybe it was a bigger thing in 2006 when it was released. I'm glad it was short.
SpellForce is hybrid RPG and RTS. While you play an avatar which can level up and have a quest system like in any standard RPG, you are also able to build up an economy and armies like in a RTS game. The Platinum Edition includes the main game "The Order of Dawn" as well as the two expansions "The Breath of Winter" and "Shadow of the Phoenix".
SpellForce is for sure a lovely made game. It's also an interesting idea to have a mix of the two genres, which works better than I expected. The game is from 2003, and you definitely see its age. It has an okay story and it is fun to level up your character and do some questing. There are some big downsides to the game unfortunately. I had some technical difficulties, however, I can forgive them due to the age of the game. The game is fully voiced, but the voice actors vastly differ in quality. Some are quite good, others are utterly terrible. And the main reason which lead me to rate the game only as an average game: Everything takes forever. Collecting all necessary ressources: Takes forever. Buildung up your armies: Takes forever. Walking around the map: Takes forever. A lot of the fighting: Takes forever. Oh and don't ever loose your army, rebuilding takes even longer due to decreasing ressource output over time.
Honestly, this could have been a much better game, were it a bit more action packed and faster. Because apart from that, I actually enjoyed most of the things in the game.
---
Currently playing
I don't know what I'll play next, should be good games for the upcoming update #50.
---
Stay save and happy backlog-clearing to everyone,
Vito
Report #48
One long and two shorter games finished.
---
Reviews
Might & Magic X - Legacy is a RPG game from 2014. It's designed in a very oldschool way, evocative of RPGs from the 80s and 90s. You control your party from the ego perspective, moving and fighting on a grid, where each grid-movement equals one tick of time going by. You land on the Agyn Peninsula, where the city of Karthal has been taken by rebels and you get assigned with the task of freeing the city.
Let's get one thing straight right away: I've rarely had such a hard time writing a fitting review for a game as for MMX Legacy. This game does so many things wrong: The story is bland, the dialogues and NPCs even more so. The world feels empty and lifeless, and the textures are quite ugly. Although you get the feeling there is a ton of lore in the game, it's not well presented at all. There is no good fast travel system and you spend so much time just running around to get from A to B. You run into deadly ambushes all the time, which leads to making you save your game almost every 5 minutes. There is no way to tell how strong a enemy is before entering a fight with it, and there are a ton of really strong enemies. Therefore you need to save again before every fight, because there is no way to anticipate the outcome. There are next to no hints or quest markers, and to level up you have to travel to certain characters which are spread all over the world. Remember, there is no real good fast travel system. All this can be extremely frustrating.
And still…somehow the game grew on me after a few hours. I was still annoyed by the aforementioned gameplay "features", but I started to enjoy the other parts. The oldschool puzzles for example, which would give you a riddle and you'd actually type in the answer. Not choose from 4 different possiblities. And once you get used to making notes by yourself, it's actually quite enjoyable to find the next lead to your quest, because it gives you a feeling of accomplishment you wouldn't get by simply following a marker on your map. Combine this with the rather unique game mechanics of moving and fighting on a grid from the first person view and you have a one-of-a-kind gaming experience. (By unique I mean unique for modern games. Apart from Legend of Grimrock 1&2 I can't think of a lot of other games doing this in the last 10-15 years.) I'm not necessarily keen on playing more games like this in the near future, but it did its trick for this one game.
Yeah, I don't know if you can take away anything helpful from the review…And I'm still confused by the game myself. It should be an absolute trainwreck and in many regards it is…but it still somehow worked?
If you follow my reviews you might remember that I started to play the Jedi Knight series a few posts ago. I decided to finish it this month and continued with the 4th part, Jedi Knight II: Jedi Outcast, released in 2002. In this mix between a FPS and 3PS you play as Kyle Katarn, known as the protagonist from the first JK games. The games is set a few years after the second Death Star and the New Republic is struggling with the Imperial Remnant. On a routine mission you encounter a powerful Dark Jedi named Dessan and from there on you begin chasing him across the galaxy.
Jedi Outcast is a notably more modern game than its predecessors. It plays much better and the graphics are quite okay even without modding. The story is interesting and you get to fight a lot with your lightsaber. In the prior games I always preferred the blaster over the lightsaber, but in Jedi Outcast the light saber felt finally superior to the other weapons -- as it should be in a game where you play a jedi ;)
But boy, I died soooo many times in this game. Some of the jumping puzzles are incredibly frustrating and hard. Thank god for quicksaving/-loading (again). Many people praise the game for its challenging difficulty, but for me personally it was almost too much to be enjoyable. I struggled a bit with the controls though, to be fair. And while swordplay is vastly superior to the prior games it's only perfected in the sequel Jedi Academy.
All in all, I think this is a great game, definitely playable even 18 years after its release and a must play for all Star Wars fans.
Jedi Academy (2003) is the last part of the Jedi Knight series. You play as a young padawan entering the Jedi Academy and get sent on various missions to inspect the so called Cult of Ragnos. It is very similar to Jedi Outcast, but improved in most aspects: Dialogues are better and there are more of them, level design is more diversified (imho), swordplay is even better and the graphics feel a tad more polished. It also adds some light RPG-style features: Character creation, leveling, something akin to a quest-system, and you can individually modifiy your appearance and light saber. Later on you can even choose between dual lightsabers, double lightsaber and standard lightsaber. I choose to play as a Rodian with dual light sabers and it was great fun! Not that I disliked playing as Kyle Katarn, but you know...this time I was playing as me!
The gameplay is much smoother and the swordplay felt more refined than in Jedi Outcast. This may also be due to the fact, that Academy is much easier than Outcast. In fact, many people seem to complain about the lack of difficulty in Academy. Personally I didn't mind, high difficulty is not necessarily something I look for in games. I had a lot of fun playing this and I think that it is the best game of all the Jedi Knight games. Not by much, but I liked it more than Outcast because of the included RPG elements and the richer dialogues. I admit though, that the final boss fight was kind of underwhelming, especially since it was also the final fight of all the Jedi Knight games.
As before, I can only wholeheartedly recommend this game. I think it's a worthy conclusion to Jedi Knight.
---
Currently playing
I think I might be in for another RPG but I haven't finalized my decision yet.
---
With this I have finished all SW games I own (I finished Kotor, only not on Steam). I really like the Star Wars universe, but not necessarily all the stories told in this setting. When it comes to games, I think the Jedi Knight series features a bunch of awesome games and I'm glad I decided to finally play them for the first time this year (Thanks Trent for recommending them to me a while ago!). Most people seem to prefer Jedi Outcast, but I think every game improved on its predecessor.
Concerning the Monthly Theme: All three games I played feature AI companions in one way or another. But while I think they would technically count for the theme, I don't think they really match the spirit of the theme. So I only entered MMX and may even retract it, I'll have to give this another thought. Anyway, I hope you have similarly great gaming times as me so far this month!
Stay save and happy backlog-clearing to everyone,
Vito
Report #47
I finished a few games pretty fast after the last report. Well, I too have more time to play games at the moment. And it seems it'll continue this way for some more weeks. One of the games I finished was for the monthly theme, the Runaway series just because I was looking for a few smaller games to play. Let's get to the reviews:
---
Reviews
Age of Empires III is a RTS game and the third part of the AoE series. It is set in the New World, spanning from the Spanish Conquistadores to the Wild West. This is the Complete Collection, which means it also includes the two expansions.
The basic concept is like any AoE game, but AoE III adds a new mechanic where you can get support from your home country. At the beginning of the game you can choose a number of "cards" which have specific effects once activated: Get you X amount of ressources or Y amount of a certain unit. Over the course of a game you gather experience with which you can unlock said cards and therefore receive bonuses. It adds another layer to the game, albeit a very simple one.
It has some nice graphics and a few interesting units, but I wasn't too satisfied with the game. The maps feel much smaller than in the previous AoEs, which is weird, since this is the newest game of the series. The ressource gathering has been simplified and there are less things to build overall. The whole game feels a bit more simple and juvenile than the other games of the series. This feeling may partly be increased because I played Company of Heroes right before, which is very mature and realistic in comparison.
The expansions are worthwhile though, they add more gameplay features for the new factions they introduce. Also they take away the focus from the European perspective and shift it to the Indian and Asian one. There is one strange thing though: In the Asian campaign you play as a Chinese and later as a Indian hero. However, in artwork of the loading screens, both look totally western. It's just weird, couldn't they make them look a bit more authentic?
Do I recommend the game? Not so much. The game is much worse than the first and second Age of Empires. So if you're going into the game expecting another one of these, you'll probably be disappointed.
Runaway is a P'n'c Adventure from the spanish Pendulo Studios. It is the start of a whole trilogy and released in 2001. It features a dorky protagonist who gets involved with a hot dancer (as if that would ever happen…) and helps her escape the mafia.
The game has a beautiful intro and an interesting initial approach to telling its story. The beginning of the game had me pretty hyped, alas this hype died down pretty quickly. The visual representation is nice and it feels like people were really passionate about it. The problems arise in other departments, mainly the game design: The puzzles involve a lot of pixel hunting and some are awfully repetitive and monotonous. I'll illustrate this with an example: At one point of the game you need to fill a boiler with water. The boiler is at point A, the water at point B. It takes forever to get from A to B and vice versa, which is the first annoyance. The container you transport water in is rather small. So it's not enough to make the trip once, but 5 times. Which takes at least 15 minutes. And to make matters worse, you get no feedback when filling the water into the boiler. So without a guide, you would probably stop after it didn't have the desired effect after the first time. Who would continue on doing something 5 times without even a hint whether it's successful? That's just awful design.
On top of that, the game only runs in 1024x768. In principle that's fine for a game from 2001. But the game stretched everything to fill my widescreen monitor and I couldn't get it to start in windowed mode. Therefore I ended up playing the game distorted.
All in all, I wouldn't recommend the game. It has nice elements and I suspect that at least some of the people working on it were really trying their best, but the bad game design sadly outweighs the positive.
Pendulo's second part of the Runaway trilogy is unfortunately worse. The main character Brian has (d)evolved into a formidable douchebag and all the women seem to wear even skimpier outfits than previously. All the design problems of the first part are amplified in the second game. And the story is even quirkier, but not in a good way.
Recommendation? I cite wikipedia: "In retrospect, Pendulo's Josué Monchan called Runaway 2 'a horrible game' and 'the biggest shit we've ever made'"
It seems that Pendulo learned from their mistakes. The final part of the Runaway trilogy has an integrated help system, highlights interactable objects in the game and its puzzles are way better designed. Personally I also found the story to be more compelling. Unfortunately the voice actors for the two main characters changed though. And there is almost no continuity to the second game.
As a standalone game A Twist of Fate may be enjoyable, but the series was already ruined for me. I admit I skipped a lot of dialogue, hence the short playtime.
---
Currently playing
I think I'll wait for the next monthly theme and play some Factorio in the meantime.
---
If you read my last report, you know that I was graced with a few great games. This time all of the games turned out to be disappointing. But that's okay, because to be honest I was already expecting that. And overall there are still some things to take away from Runaway: The games are from 2001, 2006 and 2009, and I think they nicely show how the adventure genre evolved. While the first part feels very (end of the) 90s to me, the last part is what I would call a 21st century P'n'C adventure.
And, even more important: With finishing those games as of now my 'completed' category is finally the biggest category of my backlog! That's a huge step and therefore I'm glad I played those games :)
Stay save and happy backlog-clearing to everyone,
Vito
Report #46
Hey fellow assassins, I hope you're all doing fine and staying indoors. Weird times, outright surreal. I won't complain though, since I can work from home, while many others don't have that luxury.
At the start of March – no Corona lockdown yet – I decided to partake in the monthly theme again, since it worked out really well for me in February. The suggested tags produced a lot of hits in my small library (btw, I know everyone is hating on Steam for being so late with this feature, but it's really neat that you can search your library by tags now.) So I choose to play games which have both the 'War' and the 'Military' tag. In addition I continued playing Factorio, even "beating" it.
---
Reviews
I would like to start with a personal note: I decided to give Company of Heroes a go, a game I've played in 2013 for a couple of minutes but quickly set aside. The reason for that lies in the setting of the game, World War II. I find it greatly depressing to play games set in WW2. All this destruction and death and pain it caused…I simply cannot ignore that while playing. Add to that the unhealthy fascination and mystification of the german armed forces, which seems to be widespread in the internet, and … yeah, it's just too much, it always makes me feel really bad. I know this is a bit hypocritical since I still enjoy other war games, but those don't hit home as close.
Now for the review: Company of Heroes is a RTS set in World War II. When it was released in 2006, it received a lot of praise for its multiplayer. I didn't play MP though, only the singleplayer campaign. Therefore my review is only for the SP part of the game, MP experience might be different. The campaign is set in the wake of D-Day and follows a company of US American soldiers throughout a series of missions fighting to liberate France.
The gameplay focuses mainly on tactical decisions. Ressource management and base building are only secondary aspects. Your units are organized in squads, which can be upgraded over the course of a game. By taking flags you conquer enemy territory which gives you additional income. The overall gameplay is very similar to Dawn of War I, which was (coincidentally?) released shortly prior to CoH, but CoH feels a bit more hectic and has even less base building. I found it to be challenging and enjoyable.
The gameplay alone would not have convinced me to give the game 4 stars though. It was the cutscenes, that really got me. They are with ingame graphics and rather short, but beautifully composed. Visuals, dialogues and the background music all fit perfectly. With only a few shots, the cutscenes do a perfect job of depicting the horrors of war and the catastrophical destruction in ravaged France. In addition, the Germans are speaking actual german and were not voiced by someone who learned a bit of german in high school --- which would have destroyed the immersion for me. I might be interpreting too much into the game, but this bleakness of war translates even to the goals of the missions. You always have to conquer a hill or a small village, seemingly unimportant goals in the grand scheme of things. You never have the mission to kill Hitler or something of the likes. And these "small" missions, which still take a great amount of lives, add to the feeling: War is ultimately pointless (which we all knew beforehand, of course).
So yeah, thanks skanda for hosting the theme and motivate me to play this game. I was positively surprised and can fully recommend it.
Company of Heroes: Opposing fronts is the first expansion to Company of Heroes. It features two new SP campaigns. Operation Market Garden is narrated from the german point of view, the liberation of Caen from the view of different units of the British Commonwealth. My review of the main game holds true for the expansion as well. The newly introduced units and mechanics of the expansion are fun to play. Just ze aczent of the Germanz speaking English was a bit too clichey for my taste.

Factorio is all about crafting. Starting off stranded on an alien planet you set out to craft enough materials to build a space rocket. From mining a handfull of different ressources to refining them and combining them to get different advanced products, everything is done by machines you have to set up. In the beginning those are only a few, but over time and with researching new technologies your factory grows bigger and bigger and hungers for ever more ressources. All the while you also have to fight off the hostile fauna of the world you crashlanded on.
The game is amazing. It starts off really simple and evolves step for step into something extremely complicated. Even the UI evolves with reaching new technologies. You got transport belts, then trains, and later on even automated drones (which are super fun). The first item you need are super simple to craft, but they grow more and more complex as you go on. It took me 42 hours to build a factory that can produce the aforementioned rocket. And I still left out some production cycles that were not absolutely necessary. There is a ton of things that could still be done. And you actually have to think about the things you do and plan ahead.
And that's the only downside of the game, you are never done. Your factory always needs more ressources and can always be built a bit differently in order to be more efficient. Btw, leave tons of space in the beginning. You cannot imagine how big your factory will get. I had to restart several times because I ran into a bottleneck and it seemed easier to start completely anew than to rebuild half of my production cycles. Even if you manage to get bored by the original game at some point, there are still a lot of mods that enhance the game and add almost infinitely more complex production cycles. However, I was completely fine with Vanilla Factorio, enough interesting stuff in there for me.
I rarely award 5 stars, but this game definitely deserves them. I'm still a bit hesitant to recommend the game, better watch some videos first. I could imagine that some people might find it too boring or tedious to play. Achievement hunters beware: Some of the achievements would be really annoying to get. You can disable being eligible for achievements by issuing any console command though. Which I did to keep my AGC intact ;)
---
Currently playing
I'm playing Age of Empires III right now, also for the monthly theme. Might also continue a bit with Factorio.
---
To sum up, I had the pleasure of playing some great games since the last update. CoH turned out to be really touching, something I did not expect. And Factorio is easily one of my top games I played and will play in 2020. It's practically an endless sandbox game, but in theory your goal is to build a rocket. I achieved that, so I count it as 'beaten'. All three of the games were in my 'unfinished' category, another plus. While finishing up AoE III, I'm already looking forward to the next Monthly theme. The ones in February and now March helped me finish some games I probably wouldn't have played without them.
Stay save and happy backlog-clearing to everyone,
Vito
Report #45
Normally I don't have the chance to really partake in the Monthly Themes. But this time, the theme fit right into my unplayed games and I hadn't already decided to play something else. So I took the opportunity to delve into Startopia and the (beginning of the) Kyle Katarn saga, i.e. the Jedi Knight series. I have to thank Trent for this, as he remarked at my last post, that older games will become increasingly difficult to run on modern machines and therefore suggested the Jedi Knight games for the monthly theme. I managed to play the first three games out of them, but barely missed finishing the third one in February (I finished it on March, 1st, 10 am :D). But that doesn't matter, I'm still very happy with finishing 3 games for the monthly theme and getting way into the JK games. I'll take a break from them for now though, since I got a bit fatigued at the end of the last entry I played and probably wouldn't enjoy playing the next one right away. Here are my reviews:
---
Reviews
Release Date: 2001
Startopia is a space station simulator. You build up the interior of a space station with various "rooms" and try to satisfy the needs of inhabitants and visitors alike to make money. It is quite enjoyable and looks really decent for its age. Unfortunately I think that it does a really bad job of displaying information about your current financial status or whether you have enough personnel for your station. Also the controls and menus are a bit outdated, but that's to be expected. I was relatively glad that the campaign is quite short and didn't bother with sandbox mode afterwards. So while the game definitely has it's good sides, I couldn't fully enjoy it :(
Playtime is estimated since I had trouble starting it through Steam
Release Date: 1995(!)
First off: This game is amazing for its age! And it's surprisingly easy to get it to run on modern Windows. It installs with DosBox, which can be slightly configurated to even run with 1920x1080 resolution. I was very happy with this. The positive impression continued while playing it: Gameplay and story -- even graphics -- are quite good for a game which is 25 years old. I mean, that's almost an eternity when it comes to video games! However, be aware that the game is really not something you can compare to modern games. The level design is totally confusing, you don't get any hints where you have to go and the gameplay is really basic. I was positively surprised with this whole experience, but I think Dark Forces is only enjoyable for a very niche audience. To me it was more about experiencing a game from 1995 than about the game itself.
Release Date: 1997
The second game in the Kyle Katarn saga is not really connected to the first, apart from having the same protagonist. The cutscenes are live-action cutscenes, which is really funny to see, since that's almost never done anymore (see Quantum Break for a great exception). The game is a huge development compared to the first Dark Forces. It's also quite easy to mod, which you should definitely do. It's amazing what the modders did to the game, it looks much better than the original.
In the second part Kyle discovers that he possesses Force powers. He also finds a light saber, which basically makes him a jedi. Funnily enough, what I did not like about the games were the use of the force powers and fighting with the light saber :D :D. I very much preferred the standard laser rifle, I enjoyed shooting stuff a lot more than cutting it down with my saber. Also it's much easier. All in all I think the game is enjoyable, but needs the same caveat as Dark Forces I.
Release Date: 1998
Mysteries of the Sith is an expansion to Dark Forces II but a standalone game on Steam. My review is the same as for Dark Forces II. Again, make sure to install some of the excellent graphical mods!
---
Currently playing
I started playing Factorio again. I played it first in 2018 but didn't get into it. This time … I'm amazed!
---
By looking at my ratings again…I feel like I was maybe too negative. But the games are just … old … and even though they aged suprisingly well, I don't feel like giving them huge recommendations. They are interesting more for "historical" reasons.
The theme for March got posted during the time I wrote this review. I'm sure I'll find some games to fit. But for the moment I'll continue with Factorio :)
Happy backlog-clearing to everyone,
Vito
Report #44
This month's theme is so great, that I already started playing games for it in January xD
After mandrill's great rework of the game fetching mechanism, BLAEO now registers untrusted games as well. I took this as a chance to play the two games in my library that belong to that category. After those two games I wanted to play another space game (I didn't know about the theme back then) and started Empire at War. Btw: I still haven't seen the last SW movie…
---
Reviews

Short games get short reviews: Another continuation of the Pilgrim Saga, this RPG maker game has quite some charm to it. It's funny and sweet, albeit one of the weaker entries in this series.

The last part of the Pilgrim Saga (for the moment?), this RPG maker game has quite some charm to it. For the most part, the game is average. Too much railroading for my taste. But the ending was superb and quite emotional. It was definitely a worthy ending to the Pilgrim Saga, which I think is great work for such a small studio!
To be honest, this game is more like 3 "games". I'll divide my review accordingly.
Base game: A very promising setting. You play as either the Empire or the Rebellion on a strategic map representing the galaxy. You can build space fleets and land troops and use them to conquer enemy planets. This is done by first fighting a space battle and then using your troops for a land battle. Both change from the strategic galaxy map to a smaller tactical map, a bit like the Total War series. Add to that Star Wars characters, ships and lore and you have the recipe for a great game. Unfortunately this game isn't great. It feels bland and hard for the wrong reasons. The battles drag on quite long, because static defense is much too powerful. The defending side has a huge advantage and can hold out painstakingly long, especially in the land battles. There is an autoresolve feature, but it's way too costly. Autoresolving should loose you more troops than playing a battle yourself, but in EaW autoresolving looses you about 4-5 times the amount you would normally loose. And that's just unsustainable economy-wise. So you have a lot of boring and frustrating battle to fight. Therefore: ★★☆☆☆
Forces of Corruption Expansion: The expansion adds another faction, the Zann Consortium, a criminal underworld organization, which became so mighty that it basically became its own faction. I'm sure its debatable whether that's realistic or a good idea or lore-friendly or I don't know, but it's quite fun to play. Static defense received a hefty nerf in the expansion and for that reason alone, the game is much faster and more enjoyable: ★★★☆☆
Mods: Wow! After 14 years, this game has still an awesome and very active modding community. And the mods are excellent. There are plenty of mods you can try, putting the game in different eras of the SW universe: Be it the Clone Wars, an improved Empire vs Rebellion scenario or even the time after the fall of the Empire. They improve almost every aspect of the game, but the graphical advancement is especially impressive. Space battles become sooo beautiful. I don't think I've ever seen prettier space battles! I almost regret that I spend about half of the 52 hours playtime in the unmodded versions of the game. You still feel the limitations of the base game though. Apart from being beautiful, the games are still a bit shallow and become repetitive after some time. In addition almost all mods seem to suffer from performance problems. I don't think this can be overcome within the mods, so don't take this as the fault of the modders. After all, the game IS 14 years old and has some very basic design faults in my opinion. Therefore, the mods are really great, but the game itself drags them a bit down: ★★★★☆
---
Currently playing
None.
---
I'm looking for the next game right now. I want to participate in the monthly theme, since space is probably my favourite setting of all, but I'm having a hard time finding a suitable game in my library which I actually want to play right now. You'll see in the next review whether I was successfull or not, so stay tuned ;)
Happy backlog-clearing to everyone,
Vito