Insert catchy title here VitoStippkow's profile
Hi!
I'm another gamer trying to battle his backlog. And I'm looking forward to gain additional motivation by joining this beautiful site and community. I began to work on my backlog "professionally" in February 2017 and joined the site in October 2017.
Goals for 2021
Complete or beat 10 games with achievements.
Complete or beat 10 long games.
Get my unfinished games from 60 to 49.
Multiplayer...oh, multiplayer... Rarely, but sometimes, I have a
list of games I'm looking for partners
. If you're interested, I would be happy to hear from you :)
I'll try to give a short little review for each game I beat or complete.

I rank games by this 5 star ranking:

I had no fun playing this.

Not completely bad, but time is better invested otherwise.

An average game. There is nothing wrong with playing it, but don't expect to be blown away.

This is a really good game, play it if you have the chance.

Reserved for the best of the best. This is an amazing experience.


---
Report #59
Something rare occured since the last report: I completed a previously beaten game, 112 Operator. Because there were several DLCs and fixes added since my initial review I think this warrants a re-review. I'll put that into another category than the normal reviews, to highlight the difference. Apart from that I've beaten AoE II in the HD edition from 2013. While AoE II itself is easily a 5/5 game, this version has some serious annoyances, which lead to the lower rating. However, I'm pretty happy to have completed this behemoth of a game with achievements. I'm slowly making progress on my yearly goals, maybe I'll still reach them in time.
---
Reviews
Disciples III: Resurrection is a turn based strategy game, very much alike the Heroes of Might & Magic games. It is the middle part of a trilogy of Disciple III games.
There is basically only one important thing to know about the game: It is virtually broken on Win 10. Visual bugs make it unplayable. My recommendation therefore: Stay away from this game!
I played this on an older machine with Windows 7 running, whenever I had access to it. But even without the Win10 bugs, there are still several other unforgivable bugs in the game, some of them even forced me to replay some campaign missions. And even without this second set of bugs, the game is not great, neither in gameplay nor in technical execution (the UI is terrible in many regards). There is one thing that I really enjoyed though: Every piece of 2 dimensional art, like the loading screens or the unit portraits. They had their own style to it and were well drawn. Everything else (unit models etc) wasn't of the same quality though.
Disciples III: Resurrection has a horrendous 33% positive ratings on Steam…and I think that is still too much ;)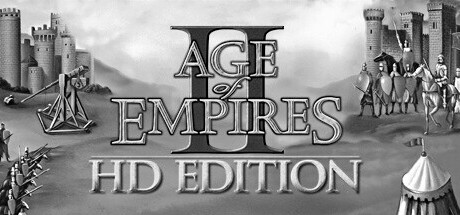 Age of Empires II is one of the most iconic RTS games made to date. It is still being played by a small but dedicated community, despite the game being more than 20 years old by now. The version I played is a remastered version from 2013; there is a newer remaster available by now. I'm not going to review AoE II itself here. I guess most people know about it. The game is easily worth a 5/5 rating. It's unarguably one of the best RTS games ever made.
I have some serious issues with this particular remaster though. The first being the game's achievements: They are stupidly grindy and really idiotic. Yes, they can be cheesed, but they still take forever. This is arguably my own fault for caring about achievements, after all noone is forcing me to get them. But since I do care about achievements, I deduct one rating star for this. Secondly, the game introduces bugs into some of the campaign missions. A handful of missions cannot be won without the use of cheat codes. Like, seriously? A remaster breaks them? That should not happen. That's just enough for another deduction and therefore a rating of 3/5 stars.
---
Re-Reviews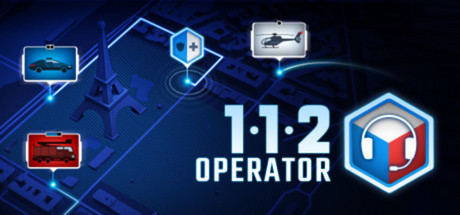 I originally reviewed the game in Report #49.
About a year later, the game is finished in development and DLCs. The DLCs add new equipment, like waterbased emergency services, and a lot of scenarios highlighting those additions. Each scenario let's you play a few duties with a given overarching emergency (e.g. wildfire, plane crash or virus outbreak) and is supposed to work like a mini campaign. The important part here being "supposed to", because unfortunately those scenarios feel pretty much alike. And they highlight one balancing issue of the game: A lot of basic unupgraded emergency units always beat a set of fewer, but better upgraded units. Every scenario can be beaten by selling your high-tech stuff and buying a lot of cheap units instead. But what's the motivation to upgrade your units then and invest in more expensive stuff, like helicopters or protective gear for your police officers?
The basic gameplay and concepts are still fun and interesting, but for the lack of balancing and variety I leave my initial rating of 3/5 unchanged. Sadly. I was hoping for some improvement and I'd argue that there is a lot more to make out of the groundwork the game layed.
---
Currently playing
Little progress was made in DiRT 3, still grinding for the last MP achievement.
---
I realize that my 3/5 rating of AoE II (2013) is quite harsh. After all the remaster introduces a bunch of improvements and new stuff and surely was instrumental in revitalizing the fanbase. Maybe take my rating with a grain of salt. After all it's still a really great game. What's your favourite RTS?
Happy backlog-clearing to everyone,
Vito
2021 goals: 6/10 achievement games – 9/10 long games – 53/49 unfinished games
Report #58
Huh, two posts in one month, can't remember when that was the case last. Having 3 weeks of vacation and playing some shorter games surely helped. Compared to the last report the games were pretty bad apart from one, but hey, those need to be played as well ;) Airline Tycoon 2 has (rightfully) one of the worst Steam ratings of any of my owned games, so that was expected. But I was a bit disappointed in Alan Wake's American Nightmare after playing the excellent Alan Wake. See my reviews for more details:
---
Reviews
In Airline Tycoon 2 you're managing an airline: From hiring personell and buying your own airplanes to designing flight plans for those airplanes. The concept sounds interesting and it made me want to play a proper simulation game at some point again, but unfortunately the implementation is severly lacking. The controls are very basic, the user interface and menu structure cumbersome. Furthermore it is quite intransparent why some of your airplanes run a greater profit than others while this should be the most important part of an economical simulator. I could go on or into more details, but seriously, just don't buy this game.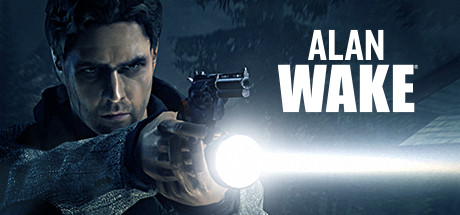 Alan Wake is a horror action adventure where you play Alan Wake, a famous writer suffering from a blockade. He and his wife Alice are visiting a picturesque rural village named Bright Falls to take a break from their hectic New York lifestyle and maybe for Alan to find his inspiration again. However, soon after arriving, strange things start to happen. Some ancient evil has been awakend by their arrival and Alan has to battle the darkness to save his wife.
I don't like horror movies or games, but this one was rather spooky than really frightening. The gameplay is interesting, the fights are innovative and the gunplay mostly satisfying -- albeit some people complain about the repetitive nature of the fights, which is not unfounded criticism. The story is told well and is definitely a strong plus of the game. It drives the game and I wanted to go on to see how everything turns out. It also helps to hold the game together, something the sequel American Nightmare lacks. Overall the balance between story- and action-driven parts is well made, so that playing the game does not get boring.
While going through the game you can definitely see Remedy's fingerprint. The voiceover reminded me a lot of Max Payne and the reallife sequences (e.g. the movie collectibles) foreshadow Quantum Break. In addition there are some nice nods to Twin Peaks ("Damn fine coffee!"), which I want to rewatch now. (It may sound a bit strange, but I also got some Life is Strange vibes from the game, maybe I should play a good story-driven adventure or walking simulator soon again.)
All in all I was really impressed by the game. I had no real expectations going into it and was thoroughly surprised how much I ended up liking the game. I don't rate it perfect for two small reasons though: The graphics are really dated and unfortunately it bothered me a bit. Secondly, the two additional smaller DLC episodes were disappointing. Solid, yes, but miles away from the main game. Still, definitively a recommendation! The only one from this report.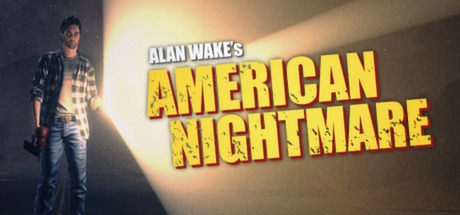 This is the sequel to Alan Wake. However, it's an entirely different game. Instead of a linear horror adventure AN is a semi-open world action game, which changes the focus from the story to fighting. Unfortunately this ruins the game almost completely for me. The appeal of Alan Wake is missing from this sequel.
Although the graphics improved, the overall visual style is bland and uninspired. The same is true for almost everything else. There are some more weapons and more varied enemies, but this cannot outbalance the negative developments. The only positive thing were some tidbits of brilliant dialogue (esp. with Dr. Meadows), but even those drown in the insignificant rest of the conversations with the NPCs.
While the story lasts about 4-5 hours, the achievements need you to play the additional arcade mode, were you need to kill as many enemies as possible in 10 minutes on different maps. Some of the achievements are rather difficult, but thankfully the maps can be abused and seriously take the challenge out of those achievements. What remains is a bit of grind. All in all this was really disappointing and no recommendation from me for this game.
---
Currently playing
I joined some people going for DiRT 3 MP achievements. We're not finished yet, but so far it was a blast. I should do this more often. Disciples III on the other hand wasn't a blast. This abomination is virtually unplayable on Win 10, so I only make progress when playing on an older PC of mine. As Airline Tycoon 2 it is one of the few games in my backlog with less than mixed Steam ratings, completely deserving of it.
---
All in all this might look like a mediocre report with two games with less than average ratings. However I'm deeply satisfied with my gaming. I enjoyed playing this crappy Airline game because it was fun seeing how one of the worst rated games of my backlog turns out. And despite everything I could see some good in it and it made me want to play a proper simulation game, so that's a win. Alan Wake was so much better than expected and in addition I finally managed to complete a game with achievements again. American Nightmare was disappointing, but at least it was short. And it was satisfying to complete, since some of the achievements required a few tries to get them and I managed to not immediately give up but stayed with it until I got them. On top of that I was "brave" enough to meet up with some random internet people and hunt some achievements, something I usually don't do, because of, well … random internet people.
Happy backlog-clearing to everyone,
Vito
2021 goals: 4/10 achievement games – 7/10 long games – 55/49 unfinished games
Report #57
My reports seem to get more and more sporadic. My progress in fighting the backlog is quite slow, due to me playing several longer games. On the one hand it's quite satisfying to cross some long games off the list, on the other hand it's a bit sad to see my backlog shrink ever so slowly. Let's see the reviews of the last few months:
---
Reviews
---
Currently playing
Nothing decided yet.
---
After playing the first AoW for the June theme (I own the soundtrack to it) and loving it, I decided to play the other two parts of the "old" trilogy right afterwards. It wasn't really a conscious decision, it just kinda happened. I'm a bit torn if this was really the right decision. I grew a bit tired of the game in the end. The problem is, that gameplay is really slow: After you've reached the point, where it is clear that you're gonna win, it still takes forever to wrestle the enemy down. In the first part this wasn't such a problem, but in the other two it really dragged out some scenarios more than necessary. I did not want to make the same mistake with my reviews, therefore they are a bit on the shorter end. Feel free to ask if there is anything you want to know!
I'd rank the three games the following way: AoW II < Shadow Magic < AoW. Although objectively Shadow Magic is probably the best game, the first part inspires with its unique multi-ended campaign and the charme of the basic pixelated graphics is simply unmatched. I have no desire to acquire AoW III or Planetfall in the near future, so for the moment I'm done with this franchise.
Now I'm a bit tired. And while I played several long games by now, my other yearly goals are still quite far away :/
Happy backlog-clearing to everyone,
Vito
2021 goals: 2/10 achievement games – 7/10 long games – 54/49 unfinished games
Report #56
The last few weeks I worked on my goal of reducing my unfinished games list. All three games I played were on there forever and I finally gave them another try. It worked out better than I anticipated.
---
Reviews
One of the two oldest unfinished games in my library, Blood Bowl is a turn-based strategic sports game. Set in the fantasy Warhammer universe, about two dozen different teams compete to become Blood Bowl champion. Blood Bowl is like American Football just more violent. From Orcs to Chaos to Elves, every faction of the Warhammer universe fields its own team with a unique roster of players.
I suspect that the game already was a bit old-school when it was released, and it definitely shows it's age nowadays. However, since its gameplay does not rely on flashy graphics, it really doesn't matter too much. I last played the game in 2012 and was really stumped. I did not understand a thing. So when picking it up again, I first read a bit about it and with some of the advice taken from guides I was quickly able to learn the basics of the game this time. The amount of different teams to choose from is overwhelming at first, but there are basically two ways to play the game: fast passing-games (think Elves) or slow tackling-oriented tactics (think Orcs). I choose the latter and after losing a couple of games I slowly got the hang of it and had moderate success with the Orcs in the remaining games I played.
I had a surprising amout of fun with it judging by my less ideal first impression I got in 2012 and my overall lack of interest in sports. I wouldn't really recommend the game though, because there's already Blood Bowl 2 out (and BB 3 coming).
Evil Genius is a base building management game, where you try to take over the whole world as an evil genius. The game does not take itself too serious and is rather funny. If you want an impression of the atmosphere of the game, think of the Austin Powers movies and imagine you're playing as Dr. Evil.
I was gifted the game in 2013, but really didn't get into it back then. Unfortunately (other than with Blood Bowl and Fable) I didn't really enjoy it this time either. The basic concept however sounds good. Building up a base from where you start your operations to subjugate the world. You have to train new and different types of minions, research better equipment and defend your base against intruding agents of good. This part is not perfect but decent fun.
In a second part of the game you control your minions on a world map, where they can fulfill mission, steal money to finance your operations or recruit additional minions. In my opinion this part is horrible. Your minions take forever to travel from your base to their missions, in which almost always most of the minions die, so that you have to retrain them. Which can take a long time with the more advanced minion types. And you cannot let your minions simply stay on the world map because they will quickly be rooted out by the agents of the different "good" world powers. Which leads to micromanaging two different aspects of the game in parallel and in realtime. And a lot of stupid waiting in between to retrain minions.
In conclusion: Great concept with good ideas and many funny details. But the execution lacks. I wouldn't want to replay it.
Fable is a third-person action RPG. It's an absolute classic and I guess most of you have at least heard of it.
I spent a ton of time on this game already, but have never gotten really far into it. I don't exactly know why this is the case. This time I was finally able to push through and finish it. And I really enjoyed my playthrough. Although Fable isn't the longest game it features a suprising amount of very modern ingredients: There are collectibles, ingame games, romance, you can buy houses (and even rent them out), align yourself with evil or good, get a new haircut or even some tatoos. Leveling up, quick travel, quests…every "meta" aspect of the game is handled very well too. And the best part: It still looks quite fine for its age, which I attribute to it's cartoonish art style.
Fable may not have invented each of the aforementioned things (a game historian might be able to tell you more about that than I do), but I think it has to be one of the first games that integrated everything so well into it's gameplay. Everything is there, but in moderation. Everything can be done, but you mostly don't have to use e.g. romance or renting out stuff. You are very free to play the game the way you want, the story is almost linear though.
---
Currently playing
Since I'm already playing through a lot of unfinished old games, I might as well continue with it and finally give Gothic a try. I have only played it for about an hour previously, so I'm going into it without any nostalgia. Let's see what awaits me.
---
All three were games I wasn't really keen on playing, but I gave myself a push and started them up regardless. I ended up being really positively surprised in the end. Yes, Evil Genius wasn't to my liking, but Blood Bowl and Fable were really much better than anticipated. I'm happy to finally complete some games that have been left unfinished in my backlog for ages. And I was also able to make some great progress with my third goal for 2021. Let's hope I'll enjoy Gothic as well.
Happy backlog-clearing to everyone,
Vito
2021 goals: 2/10 achievement games – 4/10 long games – 55/49 unfinished games
Report #55
I spent almost 3 months finishing Heroes of Might & Magic V (HoMM V) and its expansion hence the late post. I could've posted in between after I finished 3 games as usual, but thought it better to post once I'm done with HoMM V to give a better picture of those games.
Not much happening besides that, so let's get right into the reviews:
---
Reviews
---
Currently playing
Shadow Empire is a fascinating strategy game. It's definitely a niche product, quite hard to get into and not the best UI. I enjoyed it immensely, although I feel it has not reached its full potential yet.
---
HoMM V took up almost 3 months to finish. Which is exactly my plan for 2021: Finishing long games! Wow, I'm a bit exhausted from typing all that stuff, so that's it for this post.
Stay healthy and happy backlog-clearing to everyone,
Vito
2021 goals: 2/10 achievement games – 4/10 long games – 58/49 unfinished games
Report #54
Welcome to my first post in the year 2021. A near year brings new gaming goals with it. I took quite some time to reflect about my gaming and two things came to my mind, which are not ideal. I tend to shy away from playing long games. And games with achievements. Both put me under some pressure to either commit a lot of time or get as many achievements as possible. Of course I miss out on some games I own by shying away from those. To help me with those concerns I ended up with the following goals for 2021:
Complete or beat 10 games with achievements.
Complete or beat 10 long games.
Get my unfinished games from 60 to 49.
I don't want to put an exact number on the term 'long games' but I think more than 35 hours is a good working hypothesis. A game can count for more than one goal, so that in theory it would be sufficient to finish 10 unfinished long games with achievements.
The number of 10 games is not exceptionally high, but since really long games can take up 2-3 months of gaming time, I think it's an appropriate number. And of course not every game will fit those categories.
Since my last post I finished 3 games, two of which I did in 2020, i.e. they don't count for my 2021 goals. The remaining one, Rise of Nations, is the first game down in all 3 categories :)
---
Reviews
GalCiv II is a turn based 4X game. Besides the base game (The Dread Lords) it has two expansions (Dark Avatar & Twilight of the Arnor), which are all included in the Ultimate Edition. It plays very similar to the first GalCiv, but has quite some improvements in UI and gameplay.
Unfortunately these improvements are not sufficient to make me enjoy the game. My main problem was the following: While most of the time I managed to beat my enemies somewhat quickly in space it took me forever to invade their planets. This is because you need to research a pretty expensive technology for planetary invasion. A lot of my games ended up to be proper snoozefests waiting long enough to research said technology while there wasn't much else to do.
The game is not utterly awful, though. There are fun things in the game and I can at least see why some people enjoy it. But for me the verdict's clear: Rather play something else.
Beyond Divinity (BD) is the successor to Divine Divinity (DD), a game I played almost immediately before this and quite enjoyed. It slightly modernizes some aspects of DD, but gameplay wise still plays very similar to it.
Some of the improvements were good. Trading becomes much easier and you get a companion instead of fighting alone. Some I did not really like, e.g. the revamped skill system (you now have to learn skills at trainers instead of being able to freely choose them on levelup). That's something to be expected, so no hassle here.
However, in my opinion they also took away what made DD great for me: The lovely atmosphere, the beautiful environment, the people, the living world, the cRPG feeling. Instead you end up in a hellish parallel dimension called Nemesis with burned landscapes and much less inhabitants. But this goes beyond the visual aspects: DD was not great on the story, but it had a story with quite a few turns and side quests which supported the main story. BD has much less to offer in that regard. There are many dungeons (so called Battlefields) which are explicitly only there to level up your character, with no connection to the other parts of the game. You also get a companion in this game, but unfortunately he is absolutely unbearable. And he is ALWAYS there. Awful. I could go on, but the main point is: Instead of an cRPG which leans in the direction of a hack'n'slash like Diablo, they decided to make BD almost purely hack'n'slash.
I don't think BD is as bad as the steam reviews make it sound. As a standalone game it might be worthwhile. It's rather about failing my expectations. I went into the game with lowered expectations because of the bad reviews and was still let down.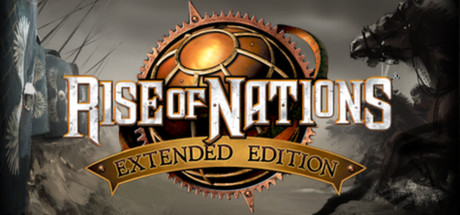 Rise of Nations (RoN) is a RTS very much like Age of Empires or Empire Earth. In addition it offers campaigns, which feature a strategical map where you and your enemies try to conquer each other's territories in a historical setting.
RoN has a lot of unique concepts and good ideas incoporated into the game. While you guide your people from Stone Age to Space Age, you cannot simply build anywhere on the map, but you have to found cities, which give you a certain area of influence. Ressources are infininte, but you are limited by the rate at which you can collect them. This rate can slowly be improved over the course of a game. Together with the campaign mode, this really changes things up a bit compared to AoE.
Those aspects were fun to play around, but I wasn't always enjoying the battles in the game. I feel like the dragged on too much. You have to fight too hard for each small piece of land and it became a game of outproducing your enemy instead of countering his unit composition or outmaneuvering him in some way. Granted I only played against the AI. The games take a bit too long in my opinion or at least, they offer not enough diversity.
The achievements in the game are not too hard to get, but some of them (e.g. "build 1,000,000 infantry units") are extremly grindy and almost impossible to get by playing normally. I ended up using specifically created scenarios to earn a few of them.
---
Currently playing
I'm kind of stuck in Divinity II, I really struggle to get immersed in this game. Bomber Crew on the other hand plays well and I should complete it soon.
---
So that's another bunch of not-so-great games I played. I feel like I tend to play the crappy games in my library while I shy away from the potentially great ones (see above). I really hope my yearly goals will help me balancing out my diet of games…
Therefore I'm looking forward to see my progress for the gaming goals of 2021. And, of course, I'm also looking forward to read about your progress in 2021 as well!
Stay healthy and happy backlog-clearing to everyone,
Vito
Report #53
With 2020 rapidly nearing its end, I want to get one last post into the year. About 3 months ago, in my last post, I celebrated clearing 50% of my backlog. Since then, I took the time to play several unfinished endless games. It wasn't my plan to finish them and so all of them are still in the unfinished category. I just wanted to make some progress, which I did, and have fun playing without any goal I "needed" to reach, which I mostly had. Therefore I'm not going to write reviews for them, but if you're curious I'm happy to share my thoughts on the games. With Divine Divinity I completed at least one game, probably the last one for this year.
It's a bit early, but since this is going to be my last post in 2020 and there is not too much time left, I think it's okay to evaluate my goals in terms of gaming for this year. Let's have a look:
Get the 'Completed' and 'Beaten' catgories to a combined 50% of my backlog: I reached that goal several months early, yay! I'm still pretty happy about it. I know it's just a number, but it helps, that for each game I still want to finish, there is already one game I did indeed already finish.
Beat or finish at least 75% of the games I myself add in 2020: Well, I did not reach that goal. I added 5 games, 3 of which I beat/completed. Still, I'm fine with that. Close enough! Finishing CK3 is unrealistic anyways ;)
So, what about my goals for the upcoming year? I'm really not sure yet. There are several candidates: Raising my AGC, reducing my unfinished game category, finish at least x amount of games and so on. I'll try to formulate some goals in my first 2021 post. Until then it's total anarchy!!!
---
Endless Games
Sid Meier's Civilization V

Rise of Nations: Extended Edition

Endless Legend™ - Emperor Edition

Warframe

Football Manager 2015

Tales of Maj'Eyal
---
Reviews
Divine Divinity is a classical isometric RPG from 2002. It's the first part of the Divinity franchise, which was reinvigorated with Divinity Original Sin 1 & 2 in recent years. You play as a single hero and make your way through an enormous map and many additional dungeons. It has more RPG elements than a pure Action RPG like Diablo but fighting is still the main focus of the game.
Let's get the obvious out of the way: This game is old! The isometric perspective aged graciously compared to most games from that time, but the UI and controls are not up to modern standards. Especially inventory managment or skill activation are way to impractical. Apparently there are also quite some problems with running it on newer machines, though I personally encountered none. But apart from that, I can only recommend the game and had a ton of fun playing through not only the main quest, but also almost every side quest I found.
The game does not take itself too seriously and offers a lot of humor. At some point in the game, several NPCs have to state a codeword, which is almost impossible to pronounce. Seeing (and hearing) those NPCs and their solutions to this problem was hilarious to me. The story is nothing special, but it was enough to keep me interested -- although the finale was a bit underwhelming. There are a lot of smaller side-stories only told through optional side-quests which fleshed out the world considerably. While the setting starts very classic (humans are under attack by orcs), the game shows that orcs are more than evil brutes over the course of the game. I enjoyed this development, which goes a bit deeper than just the usual stereotypes (spoiler: In fact, one of the things I enjoyed the most about the story is exactly not giving in to those stereotypical expectations. Over the course of the game you rally one ally from each race around you, but unfortunately almost all of them are killed by the main villain shortly before the end. Only the orc representative manages to survive, by outsmarting(!) the main villain. I find that a really cool detail.) Leveling and looting are satisfying and exploring the huge map always leads to new discoveries. The background soundtrack is very fitting and overall enjoyable. I was delighted to discover that some of the themes reappear in Original Sin. If I had one gameplay complaint, it's balancing. Fighting normal enemies is relatively easy, but some of the bosses and mini-bosses have an awful spike in difficulty. On the other hand, some of your skills are almost gamebreakingly overpowered compared to others.
All in all, I really enjoyed the game. It has its flaws, sure. But I would gladly play through it again.
---
Happy holidays and backlog-clearing to everyone,
Vito
Report #52 – 50 % Backlog Clearance
Ok, that was quicker than expected. I decided to give this milestone its own Report. I finally cleared 50% of my backlog, my main goal for 2020. Of my 370 owned games, 140 are completed and 45 beaten, while 60 remain unfinished and 125 unplayed.
With a few months left, I reached this goal sooner than expected. Certainly in part because of Corona, I played a lot in the initial lockdown stages. That begs the question: What now? How do I proceed from this point? Maybe I should take the time to revisit some games in the remaining months? Also, I have a ton of endless games in my unfinished category, I could work a bit on them even though there is no real chance of completing them? With the goal reached, I don't need to finish more games as long as I don't add new games. Or maybe I should add a few new games and play them? Endless possibilities! And of course, as with all backlog plans, the most important thing remains to have fun while playing :)
---
Reviews
Fun is something I definitely did not have with this game! I don't think I need to explain what Tropico is about, since there are a lot of sequels of this title and most of us have probably played at least one of them. The first Tropico may have been a really enjoyable game in 2001 and still has some decent graphics for my taste, but overall, my god, it's just horrible to play by now due to its age. It's clunky, tedious and sometimes outright confusing. Even with the later Tropico I always had the problem that I wished for more informative graphs in the game, e.g. how much food is produced and how much is consumed. There is just no way to tell and this just makes playing the game so much harder, because you just don't really know how many goods are produced, consumed or exported. But with 2001's original Tropico this problem is even more apparent than in later titles. Also, the game really lacks a campaign, something I very much enjoyed in Tropico 4 for example.
Let me cut my review short here: Tropico is not necessarily a bad game at its core, but it's just too old. If you play it for nostalgic reasons you still might get something out of it. But for me, as someone that hasn't played this before, it's not really worth the time.
---
Stay save and happy backlog-clearing to everyone,
Vito
Report #51
Last report I was hoping to finish my goal of playing 50% of my backlog with this report. "Unfortunately" I forgot that I preordered CK3, which unlocked in the meantime. Which means, I had to finish another game to reach said goal (well, 0.5 of a game, but that's not possible ;) ). Therefore…this report is still not the epic 50% backlog cleared report :D
---
Reviews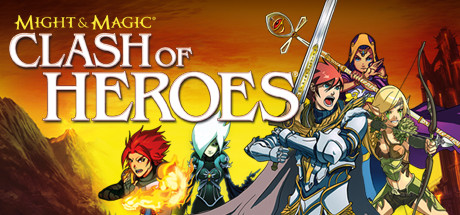 According to wikipedia M&M: Clash of Heroes is a "puzzle role-playing adventure" game. While you travel through the world of Ashan to stop a demonic invasion, playing 5 young heroes over the course of 5 smaller campaigns, you fight your enemies in tactical match 3 fights.
It is the first match 3 game I played --- at least as far as I remember. And I enjoyed it. It was a welcome change and interesting to experience as something new to me. There was enough variance to keep me entertained for the time being. Only nearing the end of the game the gameplay became a bit too repetitive and stall. In my opinion the game ended just at the right time. The story is nothing intricate and special, but enough to keep me entertained between the match 3 fights.
The only other thing that irritated me a bit was the varying difficulty. It happened to me several times that a fight was really easy, but the next one was very hard and I needed to grind random enemies in between to further upgrade my hero. I could have done without the grinding. Also, as already mentioned, there could've been a bit more variety in the match 3 mechanics. Both are only minor complaints though.
Galactic Civilizations I is a 4X space strategy game. You play the human race, which just joined the starfaring races in the galaxy and fight for your place in the galactic order.
The gameplay is very similar to the (old) Master of Orion games and rather simplistic compared to more modern games. While the basic ideas were good, it lacked depth for my taste. I attribute that to the age of the game, which is also it's main problem. The game is just too old and uncomfortable to play nowadays. There are just so many newer and better 4X space simulations out there by now. So although I really love these kind of games, Galactic Civilizations is not worth playing. Maybe it's sequels will be more enjoyable, I have them in my backlog as well.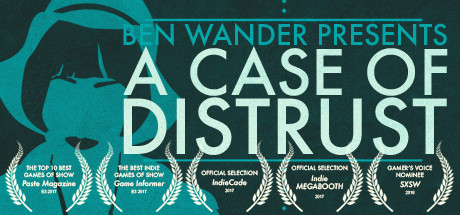 A Case of Distrust is a detective game with a very unique artstyle. You play a female PI in 1920s San Francisco, examinig the murder of an underworld figure. The game is rather a piece of art than an actual game. The music, the narration, the artstyle… to me everything is an homage. I felt like I'm taking part in a Humphrey Bogart movie. The game exceeds in requickening the feeling of the hardboiled detective novels of the 1930s to 1950s, with the additional twist of portraying the typically male PI as female. I'm not sure whether even the name of the MC, Malone, is a reference to Chandler's Marlowe, one of the most iconic hardboiled detectives.
Apart from that, the story itself falls a bit flat for me, but that doesn't matter much. The game is definitely worth playing for enough other reasons.
---
Currently playing
As if Gal Civ wasn't determent enough, I'm currently playing another ancient game: Tropico 1! My main reasoning for chosing this game was symmetry though. I have 125 unplayed, 61 unfinished, 45 beaten and 139 completed games at the moment. So by completing (not beating!) one unfinished game, I would not only reach 50% backlog clearance, but also very beautiful numbers. Which is crucial, as we all know!
---
Hopefully with the next report I can finally talk about reaching my goal. On the other hand…once I've reached my goal, how will I proceed afterwards??
Stay save and happy backlog-clearing to everyone,
Vito
Report #50
It was almost in reach, completing Report #50 and reaching my goal of 50% backlog cleared. I even thought about pushing the Report back and wait for another couple of games, until the 50% are reached (I'm 3 games short). But then I decided…why is it so important? Why does a more or less arbitrary number gain so much meaning? I should not let numbers dictate my habits. Therefore, here is my 50th post on BLAEO!
---
Reviews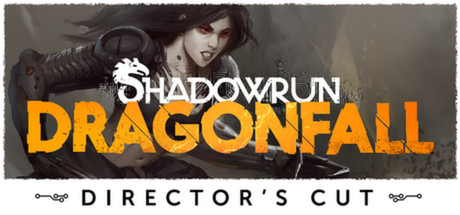 Shadowrun Dragonfall is the sequel to Shadowrun Returns and I could almost verbatim post the same review as I did after finishing Shadowrun Returns.
Although the world of Shadowrun is not entirely my cup of tea, it's still fascinating and it was an interesting setting for the game. I enjoyed the story and the gameplay. There is quite some criticism about the boring and repetitive fighting, but personally I wasn't bothered by it. Turnbased combat appeals to me and I didn't mind that the fights resemble each other quite a lot. I really enjoyed the detailed background artwork (the character models seem a bit amateurish in comparison) and the expanded background stories of your NPC companions.
However, the game engine is the same as for Shadowrun Returns and suffers from the same problems: Imprecise controls, hotkeys randomly not working and relatively long loading times.
The achievements are all obtainable in one playthrough if you plan ahead a bit (I found a spoiler-free guide, but lost the link somehow -- sorry!). And there is a ton of great looking community content, including whole new campaigns. I only had a quick look into the start of a few of those, but they seem promising. Unfortunately…who has the time?
Overall I thoroughly enjoyed the game and I am glad I finally decided to play it. It was my favourite game from this Report's 3 games.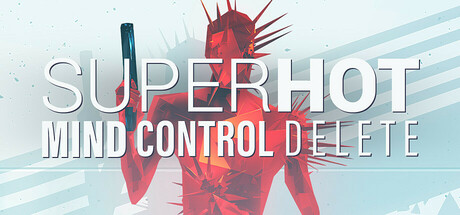 SUPERHOT: MIND CONTROL DELETE is the sequel (or an expansion?) to SUPERHOT. It seems to be free for owners of SUPERHOT, because it just appeared in my library one day. I decided to give it a go, because it fits this month's theme "Decades".
It's basically the same game as SUPERHOT. A FPS with an interesting core concept, as time only moves when you yourself move. It has its own style and is quite enjoyable for a few hours. However, I did not enjoy playing the game for about a dozen hours. I was bored at the end, especially since the game requires quite some concentration and effort in the last few levels. I would have given the game a better rating were it maybe 1/3 of the length. After that, I did not enjoy it anymore. And still continued to play MORE, which is kinda the message of the game and the hidden meaning, hinting at the addiction games can trigger and whatnot, but honestly I just wanted to play a FPS and don't care about the developer's deeper goals.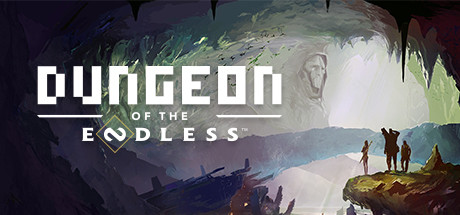 Dungeon of the Endless is a Rogue-li(t/k)e Dungeon Crawler (at least that's what I think you call it, I'm not very versed in the exact differences in such genres. If I'm wrong feel free to correct me, always happy to learn new stuff!) set in Amplitude's Endless universe and including TD elements in its gameplay.
Your ship crashlanded on the planet Auriga and you have to fight your way through several dungeon levels filled with monsters to reach savety. You (mostly) start with a party of 2 characters and can have up to 4 party members in total. The gameplay is a mix of realtime fights and turnbased progression. By opening doors to further rooms in the dungeon you progress through them, collect ressources, research new stuff and search for the exit of the current dungeon. You have to manage your sparse ressources carefully to not get overwhelmed by monsters. (I feel like I'm not very aptly describing the game, forgive me.)
My personal notes: This game has been on my unfinished pile for almost 6 years. I'm super glad I started it and was able to beat it. I rarely play games of this genre and it was welcome change up of the usual stuff. It is quite challenging though. Not unwinnable and I'm sure others might find it very fitting in difficulty, but it was almost too much for me. While I quite enjoyed the game, I did not enjoy it enough to put really detailed preparation and strategizing into it. I cannot compare it to a lot of other games of the same genre, but as far as I'm concerned it's a good game.
---
Currently playing
I don't know what I'll play next, I have to work for a few hours first ;(
---
50 reports done. Whew, that's quite a lot. And there is still much backlog to be cleared…so on to the next 50 reports with all you lovely people!
Stay save and happy backlog-clearing to everyone,
Vito