...::: GAME TESTER :::... Ghidy's profile
In the end, it doesn't even matter !
---
Coming strong with March updates !
I managed to play and enjoy (very important !) two games that got my attention.
I played Red Faction the original when I was a kid, some 20 years ago. I discovered it at a LAN Party and I enjoyed it then, mostly for the multiplayer, but I completely forgot about this series. I really wanted to try this one, and I did finish it. What can I say.. nostalgia all over, but somehow I had mixed feelings because for me the gameplay was very similar to Mad Max (which I really appreciate) but not as sophisticated as this one.
And I got to admit. I hate crazy achievements that expect you to collect things hidden all over the map (with no motivation to do it) and you have to look for the needle in the haystack. It's just not my thing.
Walking Dead Michonne, on the other side, was a brief spin-off that I consider it can be part of the movie series. Really enjoyable (to watch) as you don't press to many buttons, but I enjoyed the characters and the story. Heartbraking, as any other part of the Walking Dead series from telltale. Perfect for fans.
Keeping the good fight
#neverstopplaying
A look back for 2020 and a late Happy New Year !
An entire year has passed, I played some games even if I didn't think I could do it anymore due to lack of spare time, now I'm spending most of my time with my small kid. All I can play is an hour or two after she's asleep.
I don't know what to expect for 2021. I hope I can still play something in my spare time. I'm trying to manage better my time and I also set some priorities for my personal life.
Well, we have to relax from time to time, right ?
I finished my year with a perfect game.
Keeping the good fight
#neverstopplaying
November updates.
Both games were produces / distributed by Microids.
Of course I appreciated more the Point & Click game: Yesterday Origins.
Motor Racer 4 was unexpectedly hard (or I'm just too old for arcade games). After a few months of Dirt / WRC 7, I forgot how to play a non-simulator racing game.
Keeping the good fight
#neverstopplaying
October updates.
It's been a while… and a crazy summer, with a lot of restrictions.
I had to take a break from gaming, but I'm back with fresh forces: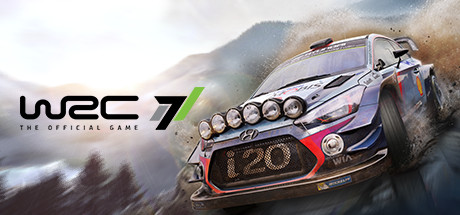 really nice simulator, I enjoyed more than I thought so. Amazing graphics, amazing views of real tracks, you get used to controls after a while. Less difficult than Dirt, anyway.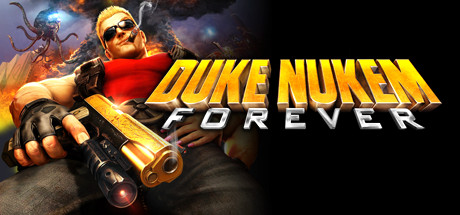 I played this because of a lot of nostalgia, back in the days with old Duke. It was really funny and enjoyable, a lot of jokes and vulgarity, a lot of small puzzles and references, easy bosses. I was lucky enough to win a DLC and prolonged the campaign a little bit.
Of course I've been lucky, again. But keeping the good fight
| Past 6 Months | Games Beaten | Games Started | Games Won |
| --- | --- | --- | --- |
| - | WRC Fia 7, Moto GP 15, Duke Nukem Forever | Moto Racer 4 | Bioshock Remastered, MXGP, Sudden Strike 4, Leisure Suit Larry Magna Cum Laude, Eador Imperium |
#neverstopplaying
May Updates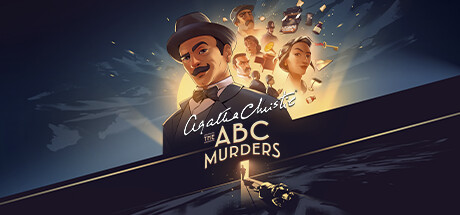 I enjoyed this game very much. I like that it was intuitive, mysterious, fun. I liked that you had multiple choices (at some point), but I hated that you can't get 100% achievements because of that (separate paths).
Gameplay identical with Sherlock Holmes Devil's Daughter (except the role-playing parts), but I liked more this one, maybe because of Microids or the story.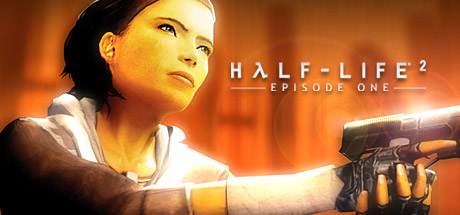 Back to nostalgia, of course. Enjoyed it so much, but is not a perfect game. And I hate crazy achievements like finish the game using one bullet. C'mon, I'm not that desperate.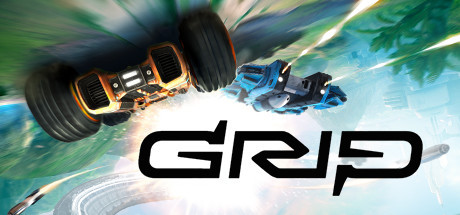 Nice Racing game, nice mods (race, combat, car-kour), it's good that you can play it co-op (up to 4), but the campaign is long as hell, becomes very boring, you unlock cars but they are not sorted somehow and you don't know which is the best, you have to try them all. And everything is so fast…. I'm just not that young anymore. I enjoyed it somehow but not till the end.
This month I was lucky, but I managed also to improve my playing percentage. Keeping the good fight
| Month: May | Games Beaten | Games Won |
| --- | --- | --- |
| new games | Agatha Christie Abc Murders, Half-Life 2 Episode One, GRIP | Republique, Hitman 2 |
| started | WRC Fia 7 | other wins: Moto GP 15 |
#neverstopplaying
April Updates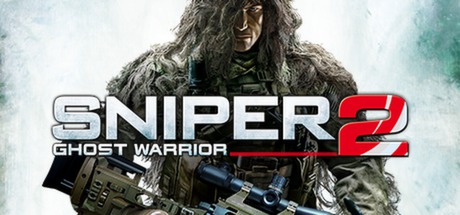 This game was nice, pretty easy and linear, I missed the effects from Sniper Elite where you can see each bullet penetration.
Multiplayer was very weird I enter just a bit but was too weird for me.
Story is nice, with some plot twists that remind me of Battlefield games.
Graphics are nice too. I think it deserves an 8.
I played this for the nostalgia, I really appreciate that was Remastered so I could play it without any problems.
Story is ok but somehow complicated to the end, puzzles become a bit tough and a bit weird in the end (I hate puzzles with no hints).
Some jokes here and there. I will compare more when I will play the last one, Broken Sword 5, to see how it evolved.
I played all episodes (1-5), ~9hours.
Story interesting and fun, very intuitive and puzzles very decent and enjoyable.
Graphics ok but not my favorite ones.
Controls - weird as hell. I had to play with gamepad but with the mouse near me in some cases.
A bit for nostalgia, but it's worth it.
So this month is my revenge for the last month where I received a lot of gifts.
Taking back the fight, improving the percent of finished games.
Still lucky, however…
| Month: April | Games Beaten | Games Won |
| --- | --- | --- |
| new games | Sniper Ghost Warrior 2, Broken Sword 2, Back to the future | GRIP, Broken Sword 2 Remastered |
| started | GRIP | other wins: Broken Sword 5 |
#neverstopplaying
New month, new updates !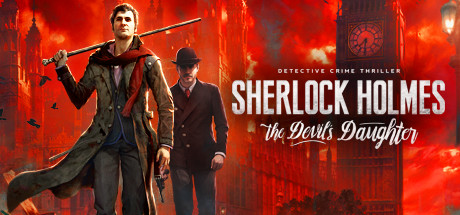 Impressive game (also my first from the Sherlock Holmes series) - maybe I am a little biased. Impressive graphics, pleasant gameplay, puzzles ok, not too absurd, I liked the fast travel implementation and the Sherlock abilities that helped a lot.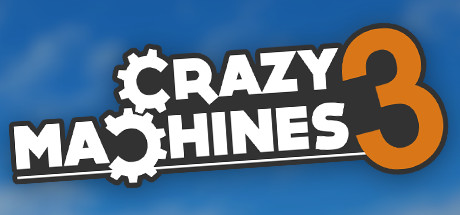 A lot of puzzles, funny situations, very enjoyable and puts your mind to contribution. I didn't understand / used too much the workshop part, even the achievements were somehow obscure to get. The minigames shouldn't be part of this awesome game. They were just too childish and the controls were unnatural.
Also, I was a lucky bastard. I don't know what happened, karma or something else, but my backlog is fighting back ! I won a lot of games and of course, I intend to play them all.
| Month: March | Games Beaten | Games Won |
| --- | --- | --- |
| new games | Sherlock Holmes: The Devil's Daughter | Sherlock Holmes: The Devil's Daughter |
| continued | DOOM (39 of 54), Crazy Machines 3 (33 of 41) | other wins: Nostradamus: The Last Prophecy, The Testament of Sherlock Holmes, Yesterday Origins, WRC 7 FIA World Rally Championship |
New month, so, here comes my monthly update:
As a big point&click fan, I enjoyed it, but it was a bit creepy at some point, investigating murders in 1930 and some copy-cat killings in present. Visual was nice, but the game mechanics (inventory, movement) not so friendly. Some puzzles were interesting, but others not very intuitive and rather hard and tiring. In general I enjoyed it and I hope I will play the sequel at some point.

| Month | Games Beaten | Games Won |
| --- | --- | --- |
| February | Still Life | Still Life |
| February (cont.) | METAL SLUG X | Primal Carnage: Extinction |
Awesome game, very similar to newer Wolfenstein games. I did had a great time playing it and I will continue with multiplayer as it seems pretty intense and fun (multiplayer very similar to Quake Champions).
Too bad this game doesn't have a Co-op mode.
#neverstopplaying
| Month | Games Beaten | Games Won |
| --- | --- | --- |
| January | DOOM | DOOM (won on 1st January) |
Hey guys.
I'm not new in this site but I just found out how to write a post :) sorry about that, I somehow missed the Activities part, I was just looking into the statuses of my games.
I want to present myself first, I'm a 31 old dad of a 3 months kid and I realize that my backlog will just be harder and harder to fight.
I want to brag that in December I finished Overgrowth, a steamgifts win and I also wrote a review about it. A very unexpected game, with an angry rabbit, that fights other rabbits, cats, dogs, wolves (with paws or with swords, because why not). This game really had nice graphics but the story and the gameplay itself was a bit dull (there is a basic killing combo that you must spam to kill your opponents).
The other game I just finished was Mothergunship, that has a nice idea: mount a massive number of weapons after you connect them and fight tons and tons of mechanical alien technology. This game was really challenging (no different difficulty modes) and is a bit frustrating (you lose your selected weapons if you die in a level). I managed to finish it however and I felt really relieved. I also tried it with a friend (it has co-op mode) and it can become more fun.
I also won another game: Styx: Shards of Darkness - Lucky me !
Sorry about the plain text, I promise my future post will short and will have some markdown syntax to be easier to read.
Shortly:
| Month | Games Beaten | Games Won |
| --- | --- | --- |
| December | Overgrowth, Mothergunship | Styx: Shards of Darkness |
Happy holidays !