Spending quality time with games tso184's profile
Some background
I started using Steam for real kind of late. Until the end of 2013 my account only had one game (Fallout: New Vegas, which was a gift I got in 2011). At the end of 2013 I got two more games (Skyrim and Dead Island: Riptide) and found out more about what Steam actually was (at first I thought it was just some kind of DRM). Purchased a few games during the holiday sale and then I started using Steam for real in 2014.
Of those available on Steam, I've bought almost every game I've played on console or non-steam versions of, and since I don't have any exact plans for when I want to replay them, I don't consider them backlog in the same way as games from SG. Those are all new to me, and I'm focusing on playing those first. The goal is to not have a single unfinished SG game, which I'm getting closer to.
Games have during the last few years been my main source of entertainment, what watching TV is for many others. So, when others would go home and watch their favourite TV shows, I would go home and play some games. In 2016 I averaged over 20 hours of gaming per week, so I've been able to play through quite many games.
BLAEO has been a great tool (as well as an excellent community) for making my way through the backlog, and I'm making good progress.
---
Two more games finished
Nothing fancy here. Two more games, (in three months). Gaming time has been limited :( Looking forward to the upcoming holidays!
These seven have been picked for me to play in the upcoming three months in a group I participate in:
SteamWorld Dig

Death Road to Canada

The Walking Dead

Recettear: An Item Shop's Tale

CODE VEIN

Resident Evil 4

Divinity: Original Sin Enhanced Edition
I've already started, and hope I can finish all seven within the upcoming three months, all are games I've been looking forward to playing.
Over and out for this time :)
ok, this was a long post about how I moved in to a new apartment, it was flooded due to a leaking pipe from the neighbour upstairs, how I had to wait for 5 months to have the place dried out and renovated (insurance covered it) and spent 2 more months renovating the parts of the apartment not affected by the water leak so the whole apartment would have matching walls/flooring, and how that affected the time I've been able to play games. I also listed all games I finished during that time.
However, I managed to edit the wrong post and wiped everything by mistake :(
I'll probably edit this again and try to add the game list again, I still have it in a spreadsheet :) I'll leave you with this short notice meanwhile.
PSA - Get BLAEO working again after the new Steam privacy changes
So, Steam now sets your games, achievements and playtime as hidden by default. Here's what you need to do to have it like before the change. I did this from the Steam client, but it should work from the web interface as well.
Go to edit your profile.
Click "My Privacy Settings" at the top right
Under "My Profile" (which should be set to "Public"), change "Game Details" to "Public"
Check and then uncheck the box "Always keep my total playtime private even if users can see my game details."
Done!
Finished two long games - first games finished in 2018!
That's around 180 hours of gaming, and my first two games finished in 2018. That's what happens when you play time consuming games - it takes a few months before the first game of the year is done :D
I finished the main storyline in Witcher III, after starting to play it in November - I started the first game in August and played the full trilogy back to back, so it's been over half a year of the trilogy. and I'm not done yet, I have both expansions for Witcher III to play through. I'm also doing a quick run through the game again on Death March difficulty to get all achievements, but I'll wait a bit with it and play a few other games in between. That way I won't run out of unplayed Witcher III content too soon ;)
GRID Autosport was a game I started playing in 2016, and have played for a few hours every now and then. I enjoy racing games, but they tend to demand quite a lot of time, and I prefer to mix in some other types of games in between, that's why my 50 hours were spread out over three different years :D
I have two more games I'll be done with very soon, somewhere between 1-5 hours left in each game:
After that I'll start playing a few new games, these are the ones I'm thinking about right now:
Endless Legend

Shadowrun: Hong Kong

RimWorld

Sid Meier's Civilization VI

XCOM 2

Life is Strange: Before the Storm

RESIDENT EVIL 7 biohazard / BIOHAZARD 7 resident evil
As you can probably guess, I'm in the mood for some strategy :) There are two non strategy games there as well - LIS: Before the Storm is a game I really want to play as soon as I'm done with the first game, and RE7 is a game that's been pretty high up on my list of games I want to play, and a game I was thinking about playing as soon as I was done with Witcher III.
2017 summary and Witcher trilogy update
In a previous post I said I would make a 2017 summary, and here it is.
50 games finished, of which 29 were SG games (compared to 84/68 2016)
821 hours spent in finished games (compared to 1268 for 2016)
I didn't play as much during 2017 as 2016, but real life events made gaming time drop a lot, I even took a break from playing games between February and April. Things are much better now, but still less gaming time than 2016, but that's just life :)
Here are all 50 finished games finished in 2017:
Bastion

The Technomancer

Dishonored

Grand Theft Auto V

Monkey Island 2: Special Edition

Grim Legends: The Forsaken Bride

Sonic Generations

Borderlands 2

Dishonored 2

Anomaly 2

Oceanhorn: Monster of Uncharted Seas

ABZÛ

Mark of the Ninja

Revenge of the Titans

The Legend of Korra™

INSIDE

Dying Light

Toby: The Secret Mine

Savant - Ascent

Call of Duty: Ghosts

Magicka 2

Ori and the Blind Forest: Definitive Edition

The Room

Red Faction: Guerrilla Steam Edition

Batman - The Telltale Series

Quantum Break

Wolfenstein: The New Order

Castle of Illusion

Machinarium

Westerado: Double Barreled

Space Engineers

Shadowrun: Dragonfall

Armello

Prison Architect

Sleeping Dogs: Definitive Edition

Hollow Knight

Mother Russia Bleeds

Project Highrise

Merchants of Kaidan

Metro 2033

Hellblade: Senua's Sacrifice

Tomb Raider

TRANSFORMERS: Devastation

The Witcher: Enhanced Edition

The Witcher 2: Assassins of Kings Enhanced Edition

DEFCON

Sherlock Holmes: The Devil's Daughter

Batman: Arkham Asylum GOTY Edition

Rise of the Tomb Raider

Keep Talking and Nobody Explodes
As I've mentioned in previous posts, I have been playing the Witcher trilogy back to back, and since November, I've been playing The Witcher III. It's such a good game, without a doubt one of the very best games I have ever played, and playing it is such a good way to spend time. And time is needed! So far I've spent 115 hours in it, and I've just reached the end-game phase of the main game. Then I have both of the expansions to play through, which will add another 30-50 hours or so, I probably won't be done with this game until next month. While playing it I'm also finding it hard to play other games as I usually do (I usually have 2-4 games I switch between until finishing one of them, and often starting a new game to add to the rotation), when I have some spare time for gaming, I instantly fire up The Witcher III, no need to mix it up with something else :D
No finished games so far in 2018 due to that, which might look bad for the "stats", but I'm really enjoying finally playing this game, and I will let it take the time it needs to finish it. After I'm done, I have several games I look forward to playing a lot as well. I'll be back with future updates :)
I'll end this post with a few screenshots from my Witcher III playthrough - more available here.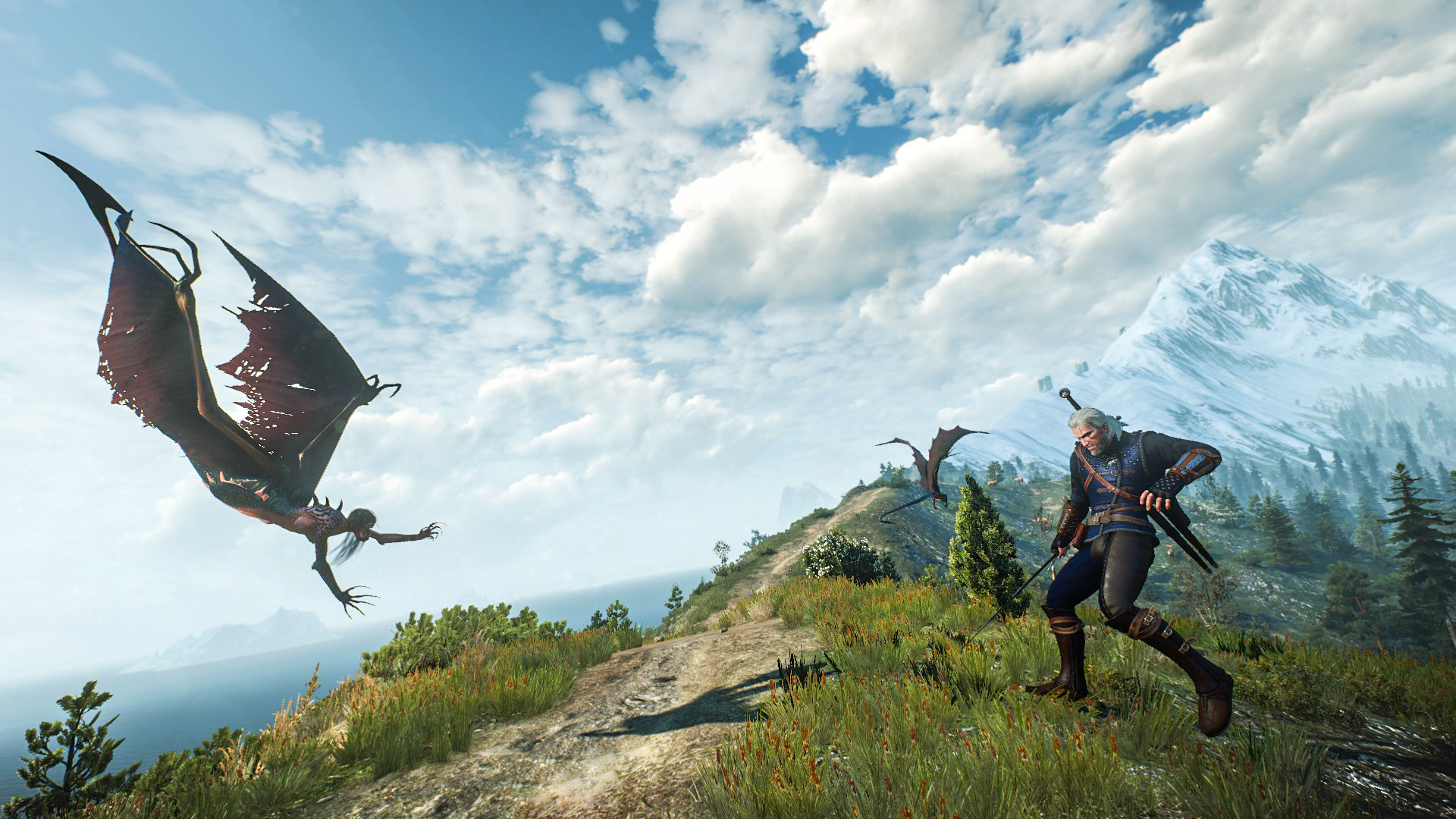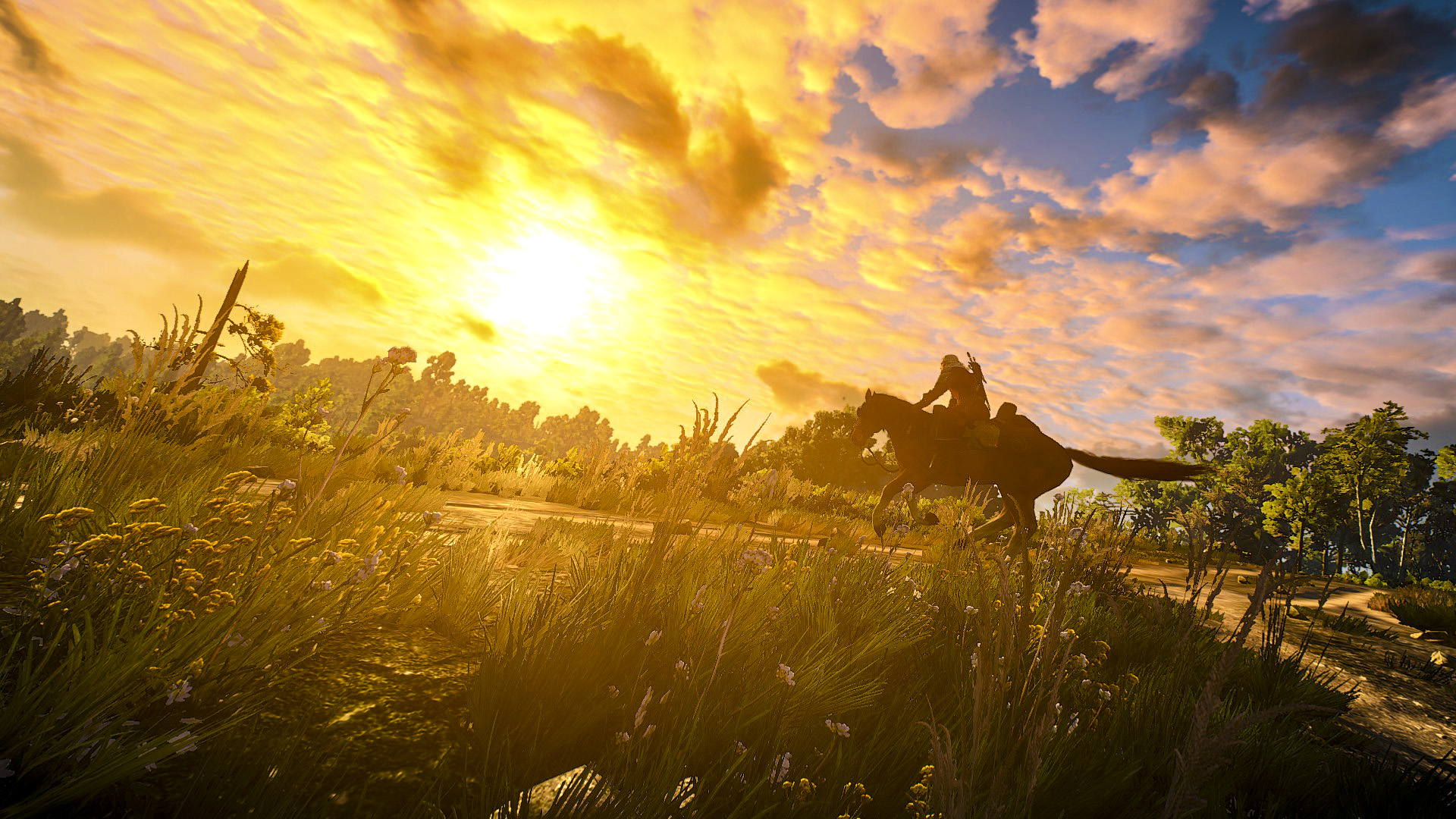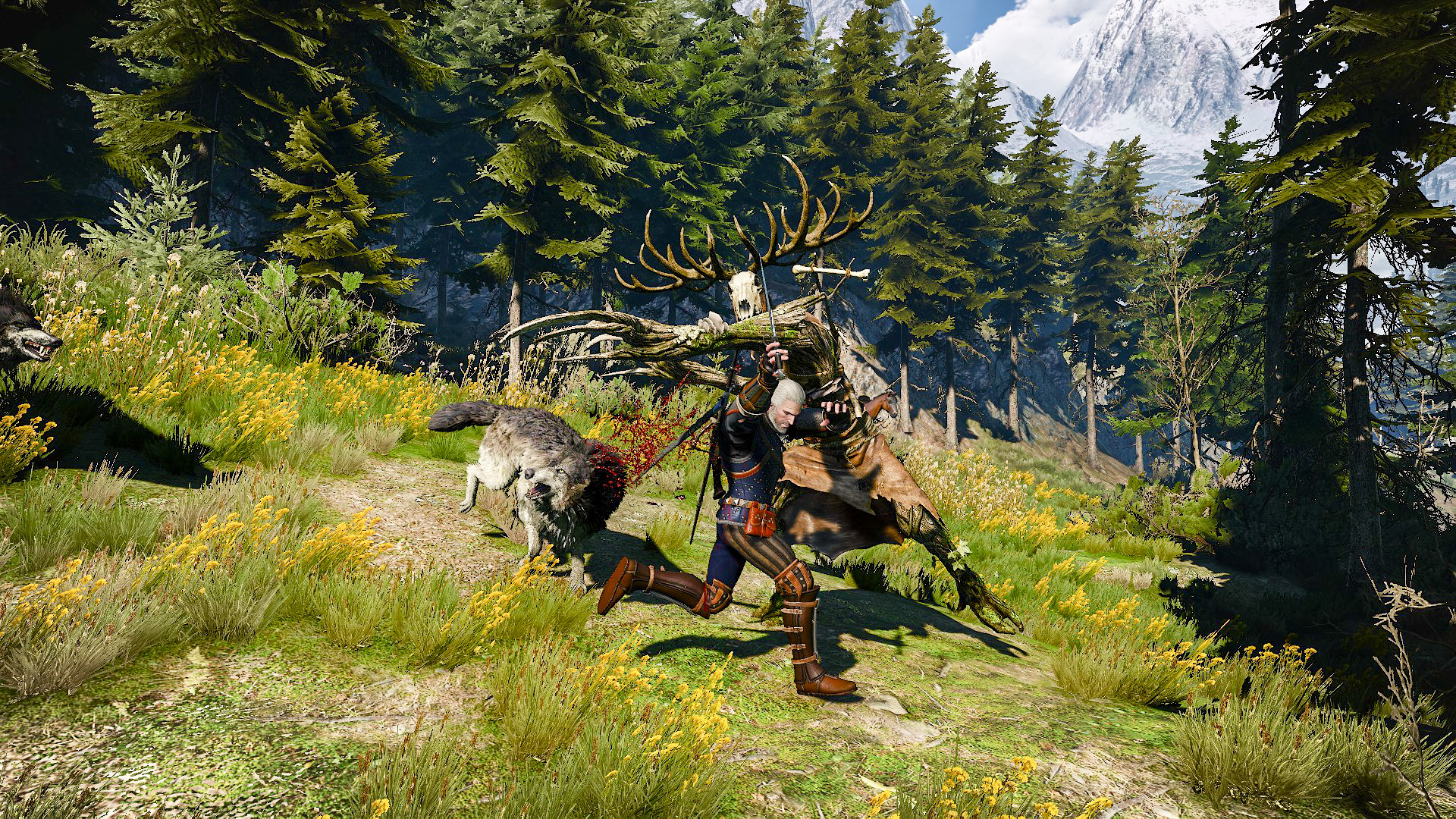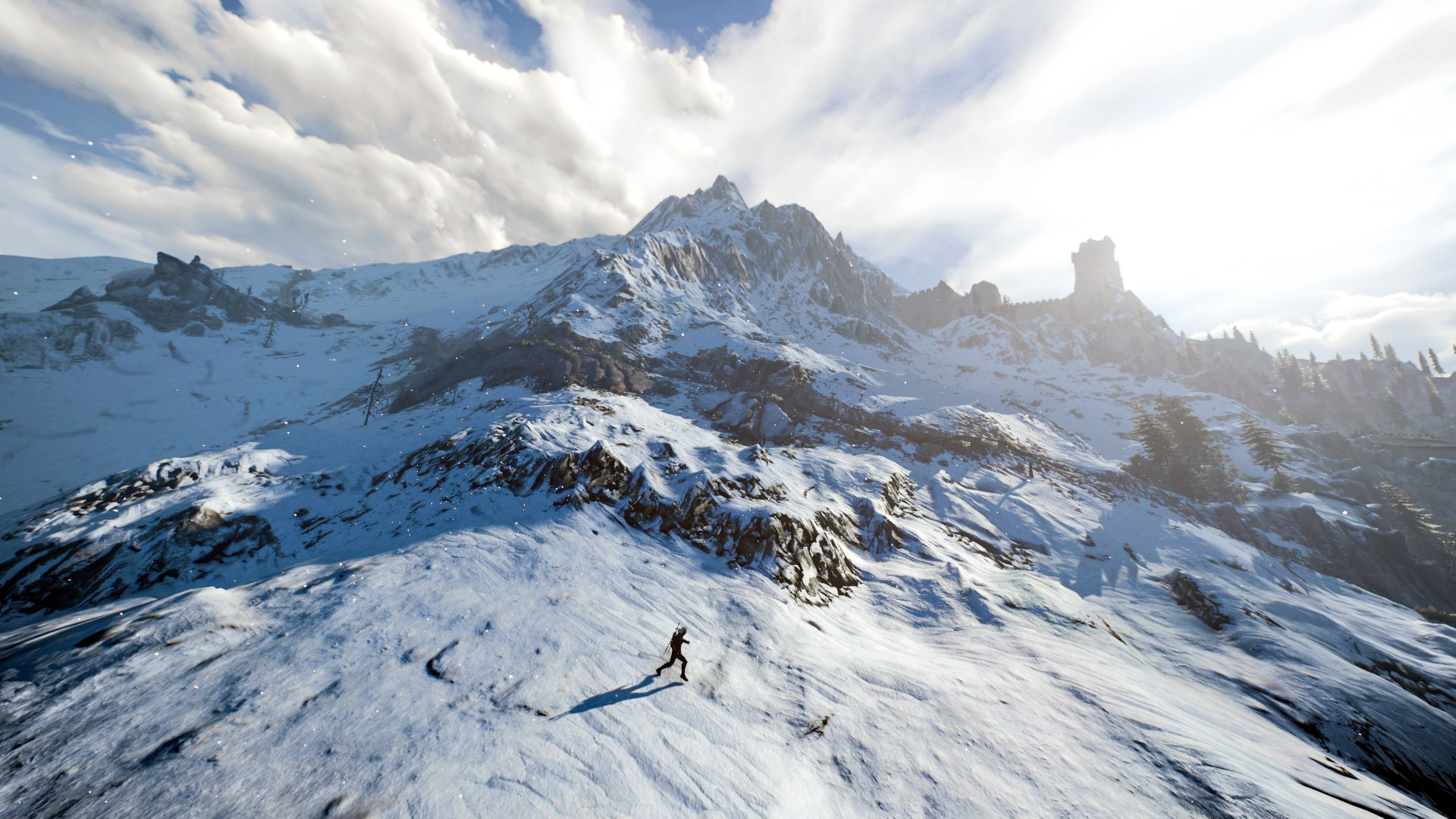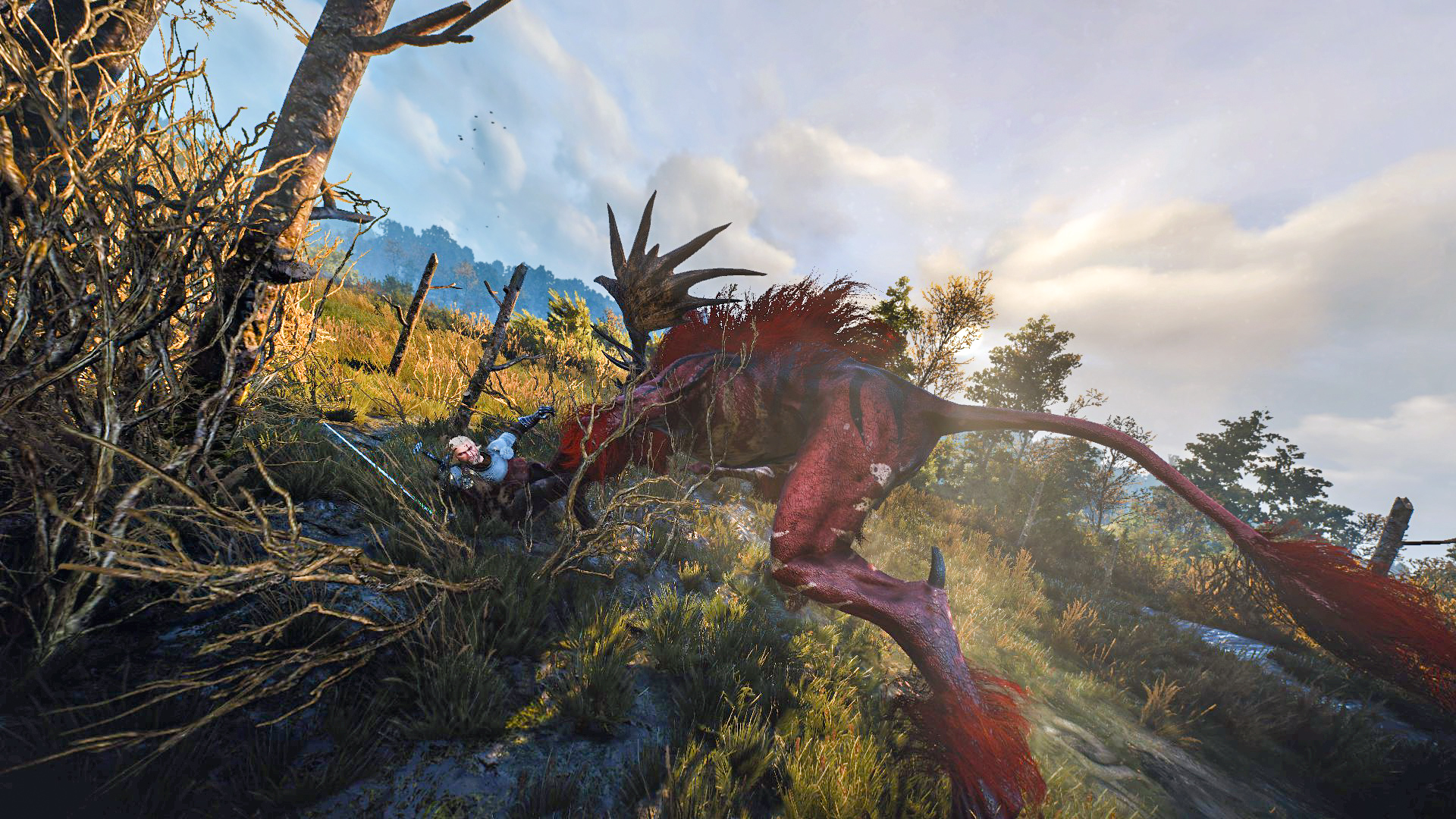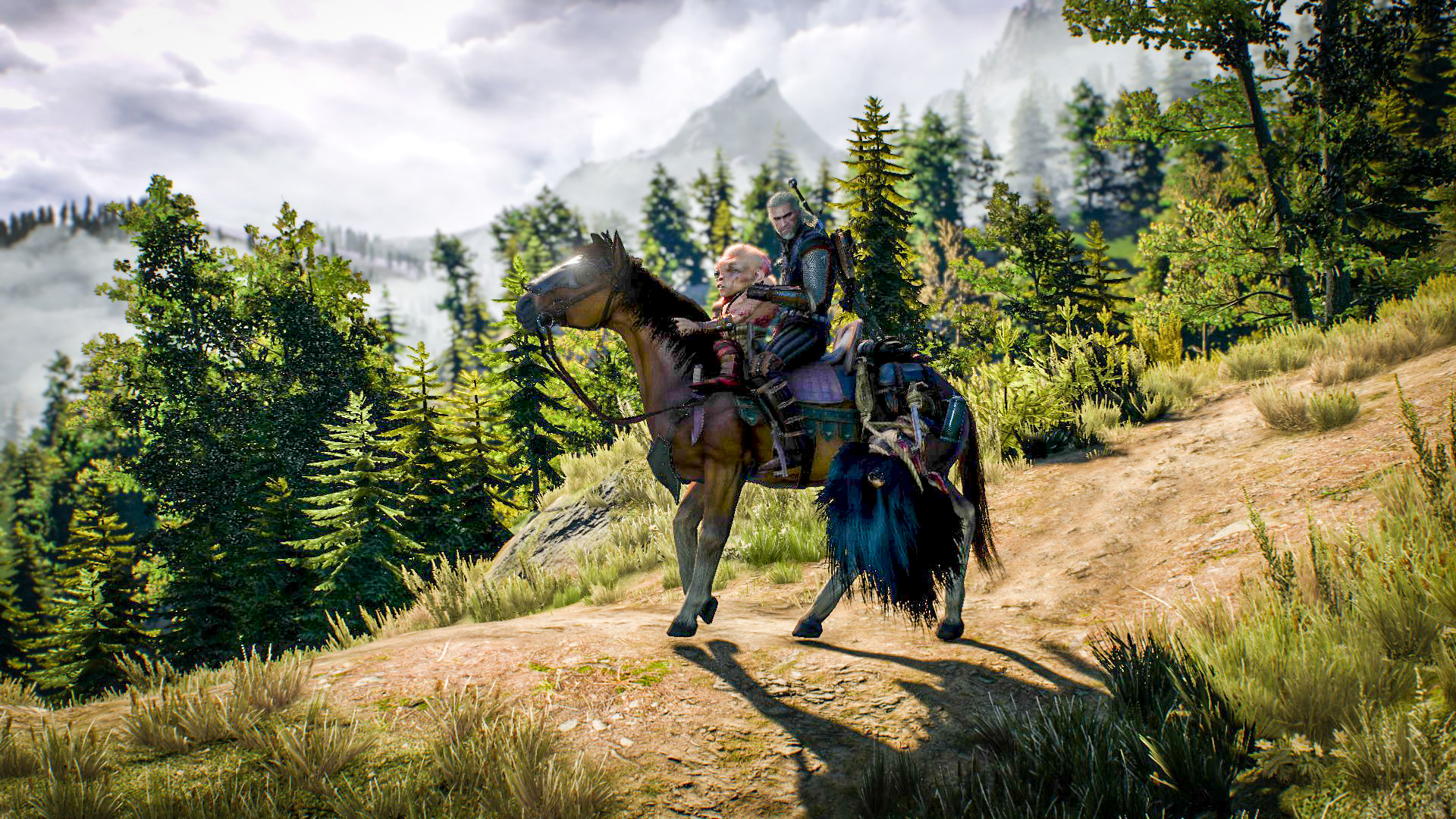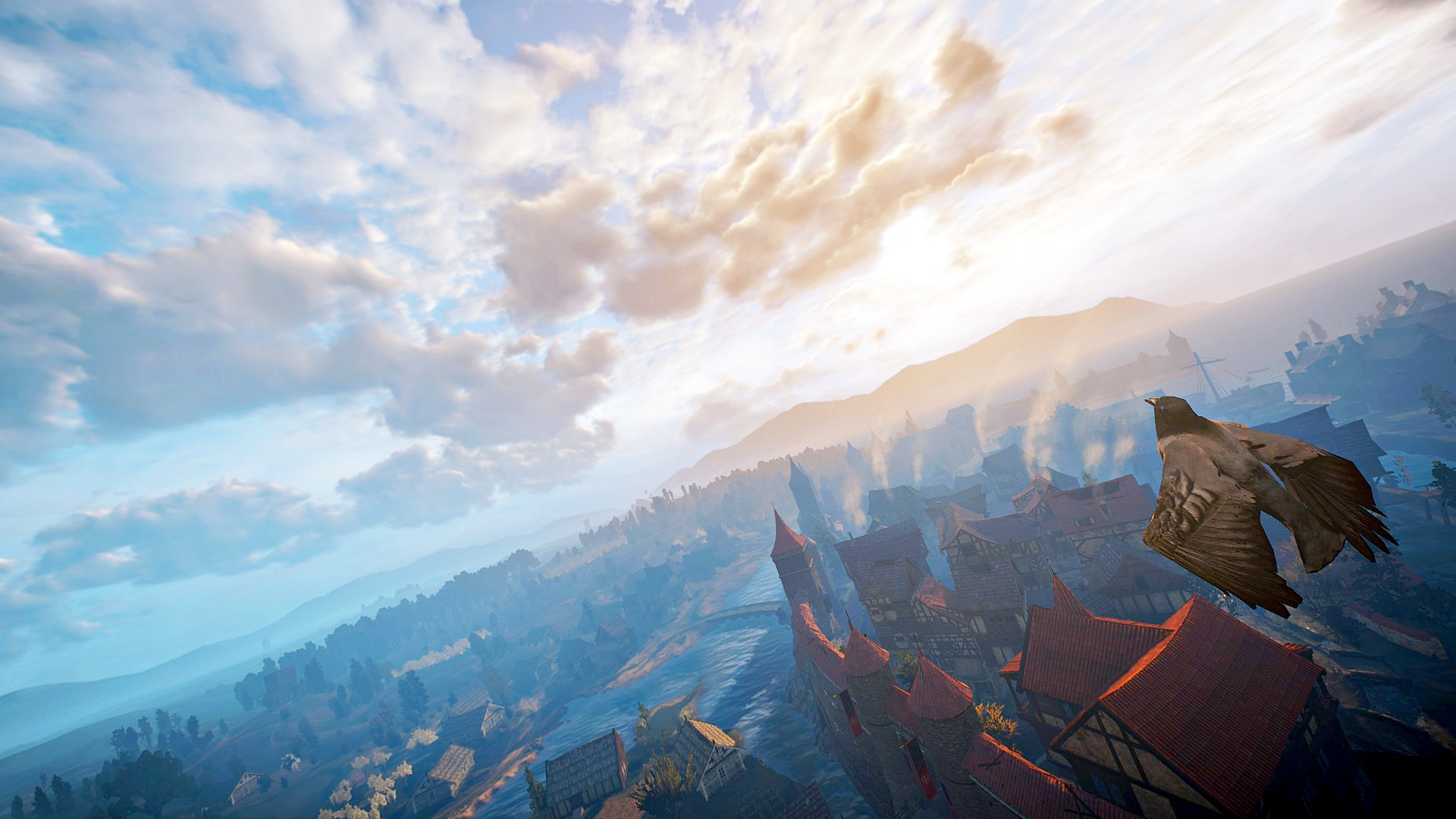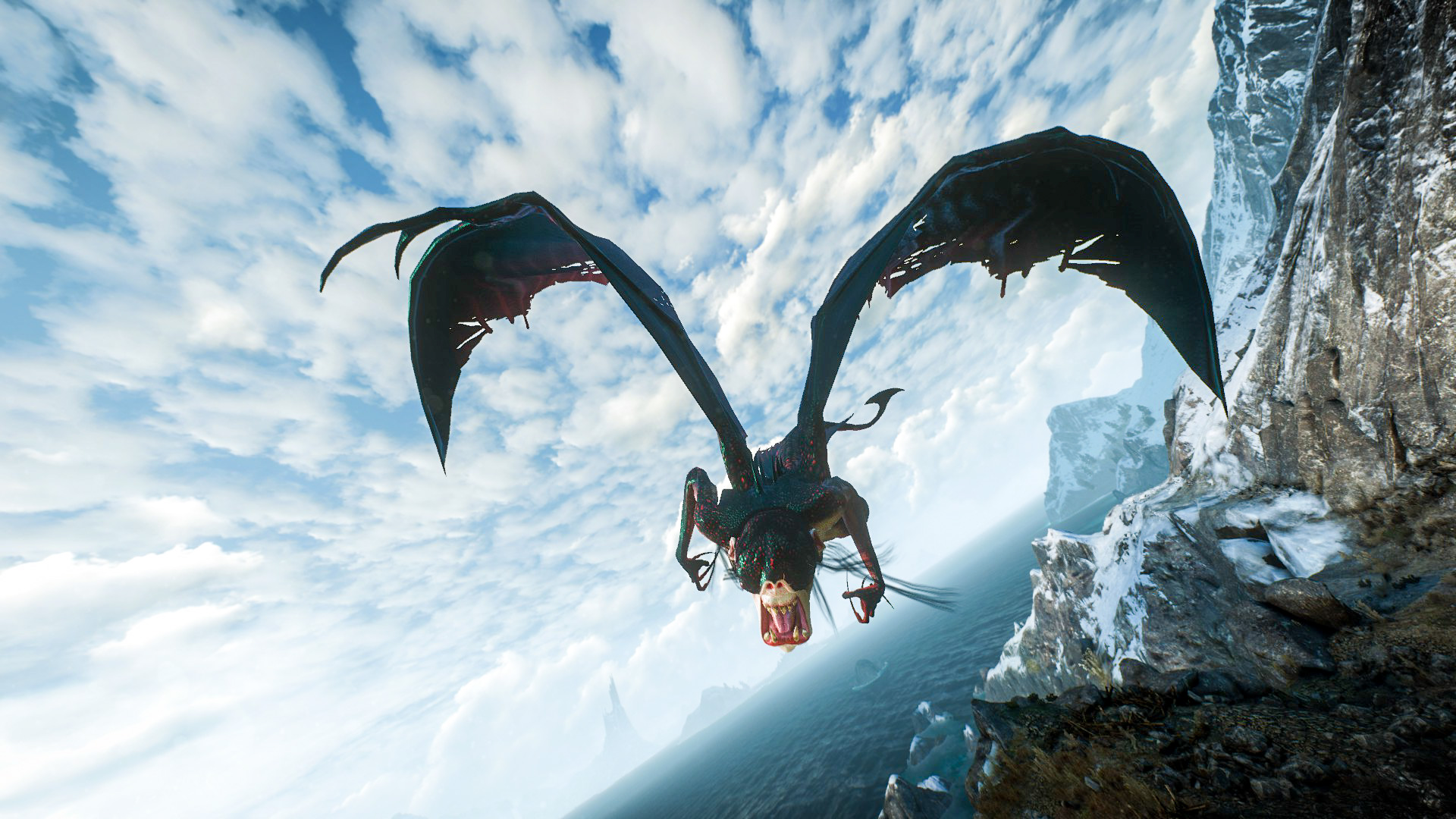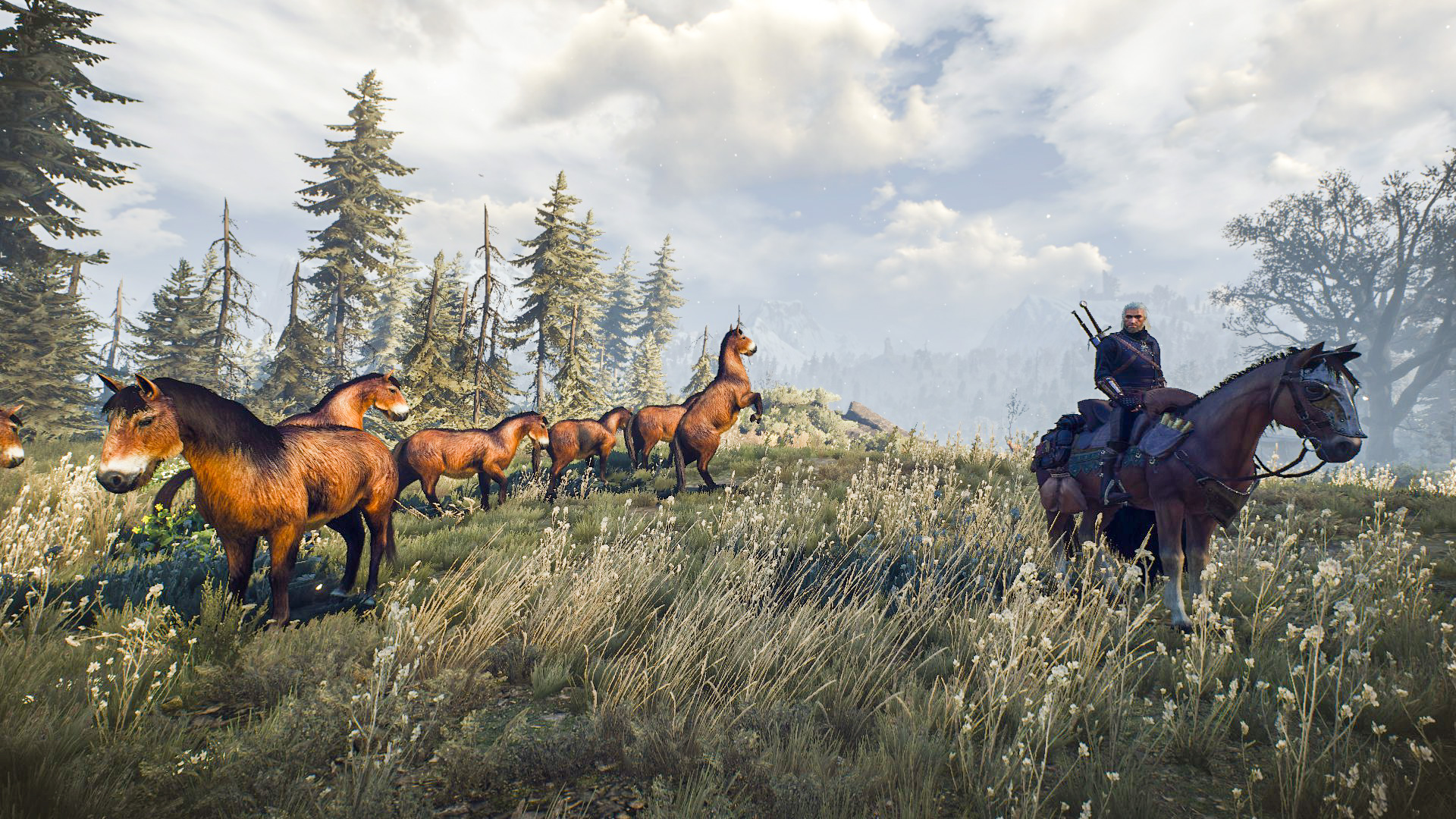 "End of 2017" report
I've been meaning to do this update for a while, I think I meant for it to be an October report from the start, then October+November, but hey, let's include December as well ;)
I finished a few games during these months. I was quite busy and didn't have as much time for gaming these months as I've had on average during the last two years. Still, I had a great time with these games:
The Witcher: Enhanced Edition

The Witcher 2: Assassins of Kings Enhanced Edition

Sherlock Holmes: The Devil's Daughter

Batman: Arkham Asylum GOTY Edition

Rise of the Tomb Raider

Keep Talking and Nobody Explodes
Witcher Trilogy status report
I've been writing about my progress in thel Witcher Trilogy, playing all three games back to back.
As you can see in the above game list, I've finished the first two games now, and right now I'm about 10 hours into the third one. Loving it! After next week I'll also have 10 or so days where I have quite much spare time, so I'll try to get up to 50+ hours in The Witcher 3, as well as playing a few other games :)
Talking about other games, I had some extraordinary luck on Steamgifts in December, and won these eight games:
NieR:Automata™

Divinity: Original Sin 2

Sid Meier's Civilization VI

RESIDENT EVIL 7 biohazard / BIOHAZARD 7 resident evil

RimWorld

The Walking Dead: A New Frontier

Wargame: Red Dragon

Human: Fall Flat
Amazing! I'll try to finish all of them during 2018. Really looking forward to it.
I'll make a summary of 2017 as well as a plan for 2018 in future updates. See you then, and have fun slaying your backlogs :)
Short September report
I'm a bit late, but I was away on a trip during the start of the month. Better late than never? :)
September was a pretty good gaming month for backlog slaying. I finished six games, and went back to two previously finished games and got 100% achievements by playing the DLC (Dead Rising 3 and Mark of the Ninja).
Dead Rising 3

Mother Russia Bleeds

Mark of the Ninja

Project Highrise

Merchants of Kaidan

Metro 2033

Hellblade: Senua's Sacrifice

Tomb Raider
After adding a few gameplay hours in October, this is also the second time I finish five games from my Selection category, one of my "pools" I choose what games to play from (read more about it on my profile). These five games are now done:
…and I will put these five games into the pool for the games I consider to play the next time I'm done with a game.
Witcher Trilogy status report
I mentioned in a previous post that I'm taking on the full Witcher Trilogy, playing all three games back to back.
I've made my way through the first three acts (of five) in the first game. I can see how the game must have been revolutionary in its day, but some parts of it haven't aged all that well. I still enjoy the game, but as I find some parts of the gameplay not all that fun, I'm focusing on the main story and not doing that many sidequests. The sidequests in this game can often come with an interesting story, but the gameplay and rewards don't make a good enough job at tempting me to actually perform the sidequests… and I'm a player who normally likes to do everything you can do in a game.
So far the first game feels like a weak 7/10 from me, judged with modern standards. Which is still quite good for such an old game. I'm guessing I'm done with it during next week, then on to more familiar territory - The Witcher 2: Assassins of Kings - although this will be my first time playing it on PC.
Gaming meta goals and slightly different approach to backlog assassination
I enjoy playing games. A lot. When I'm alone and I have some spare time, it's my main source of entertainment.
Having a pretty nice backlog of games is something I consider being a source of joy, not a horrible task to get through, as some people (mostly those who don't play a lot of games) seem to look at it.
Since joining BLAEO, I have done a pretty good job at finishing games. In 2016, I finished 84 games, and so far in 2017, I'm at 37. Not quite the same speed this year (which is a lot due to my 2-3 month break from playing games earlier this year, when I was going through some tough times). Playing and finishing games been a lot of fun, and I've focused mainly on finishing games won on Steamgifts. That itself has become sort of a meta-game, getting a higher "finished won game" percentage. Since I like achievements, another "meta-game" I've been playing is the AStats one. Trying to get some harder achievements in games I find fun to play, to increase the AStats score and try to climb in the ranks a bit.
…and right now, I'm pretty happy with my stats in both those "meta-games".
Steamgifts played win percentage: According to my stats here at BLAEO, I have played 79% of my won games, that's a pretty good chunk of them. 69% of them are finished as well, also a number I'm quite happy with! Using the Do You Even Play, Bro? script on Steamgifts, it says that I have achievements in 81.7% of my won games, with 77.1% of my won achievement games having 25% or more achievements gained. I've spent 1700 hours playing won games (I don't idle, all time is real time spent in games). Also some stats I'm very happy with.
AStats rank: Almost a year ago, I decided it would be fun if I managed to get among the top 50 AStats users in my country, and that's a goal I thought I would reach in 2018, but it seems I'm already there, currently at place 47.
With those two goals reached, I don't feel that I have to focus my gaming on either finishing Steamgifts wins, or playing games with less common/harder achievements for more AStats points - I feel like I can choose which games to play more freely, just focusing on entertainment (even though I was playing won games and getting achievements for the entertainment too, but sometimes I would choose a Steamgifts win over some other game I actually wanted to play a bit more, just because I wanted to focus on SG wins… even if both of the games were entertaining, I chose what would have been my second choice between those two - still having fun… but still my second choice - hope you get what I mean).
Just playing what I feel like playing instead of focusing on certain categories sounds like a really good plan for right now, and I've already started. Since earlier this year I have had a BLAEO category called "Selection", where I have selected 25 games (non SG-wins) that I either want to play or replay (replaying games already played on Steam as well as games played on console but now owned on Steam). The plan was that when I was done with 5 of those games, I would remove them from the category and add five new ones from my backlog, and that way always having a choice of 21-25 interesting games to play, instead of having to go through the entire backlog each time I was looking for something new.
Since I focused a lot on other games, it took me until now to finish a fifth game from that category, but it will be great to continue playing games from that category.
Here are the first five game finished. Both GTA V and Dying Light are two of the best games I played this year. Add Dishonored 2 and Borderlands 2 to that list and they are probably four of my upcoming "Best 5 of 2017" :) Dead Rising 3 was an already finished SG win that I had a lot of fun with and wanted to play the DLC and hunt for 100% achievements.
So, that was quite much text. Let's finish up this way for the ones who don't have time to read it all:
tl;dr
Played a lot of SG wins and got a lot of achievements. Happy with that. Had fun. Focusing on other games now, still having fun, still playing some SG wins and getting achievements, just not focusing mainly on that :)
August / 100 finished SG wins / plans for the near future
August has been pretty good so far when it comes to backlog slaying :) These seven games (all SG wins) are now either beaten or completed:
Machinarium

Westerado: Double Barreled

Space Engineers

Shadowrun: Dragonfall - Director's Cut

Armello

Prison Architect

Sleeping Dogs: Definitive Edition
This brings me to 100 games won on Steamgifts finished :)
I have three more SG wins in progress, but these three games are ones that I know I will play for an hour at the time a few hours per week, so it will most likely take me a few more weeks to beat them, I probably won't be done with any of them in August:
I'm also starting two other games now. First off, Hellblade: Senua's Sacrifice. I have been looking forward to this game a lot. Since it's quite short, I will probably be done with it in August. I'll return with some nice screenshots :)
I'm also starting a probably 300+ hour long gaming project. Playing all three Witcher games back to back. I have never played the first or third, and decided it's finally time. I'll have a few other games on my rotation, but I'll try to focus most of my gaming time on the Witcher games the next few months.
I have heard different opinions about the first game, many say it didn't age well, and that the controls are awkward, but I'll give it a good try, and I suspect I will play it all the way through. We'll see, I'll report back!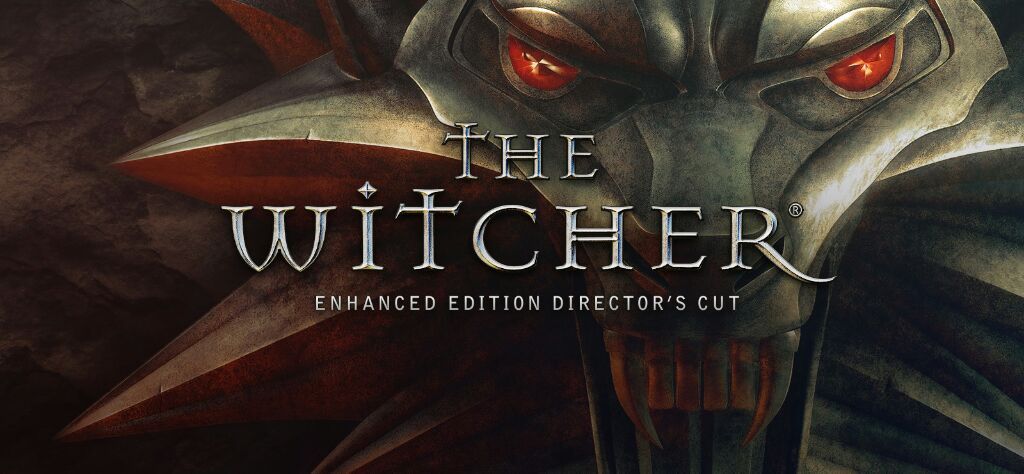 Space Engineers
It has a single player campaign, it's quite short, but since I'm done with it, I'm going to mark the game as "beaten", since I also have over 50% of the achievements from other game modes. It's a never ending game that I look forward to spending many more hours in (well, at least 150 hours in total if I want all the achievements :D), but "beaten" for now, even though I'm not even at 10 hours yet.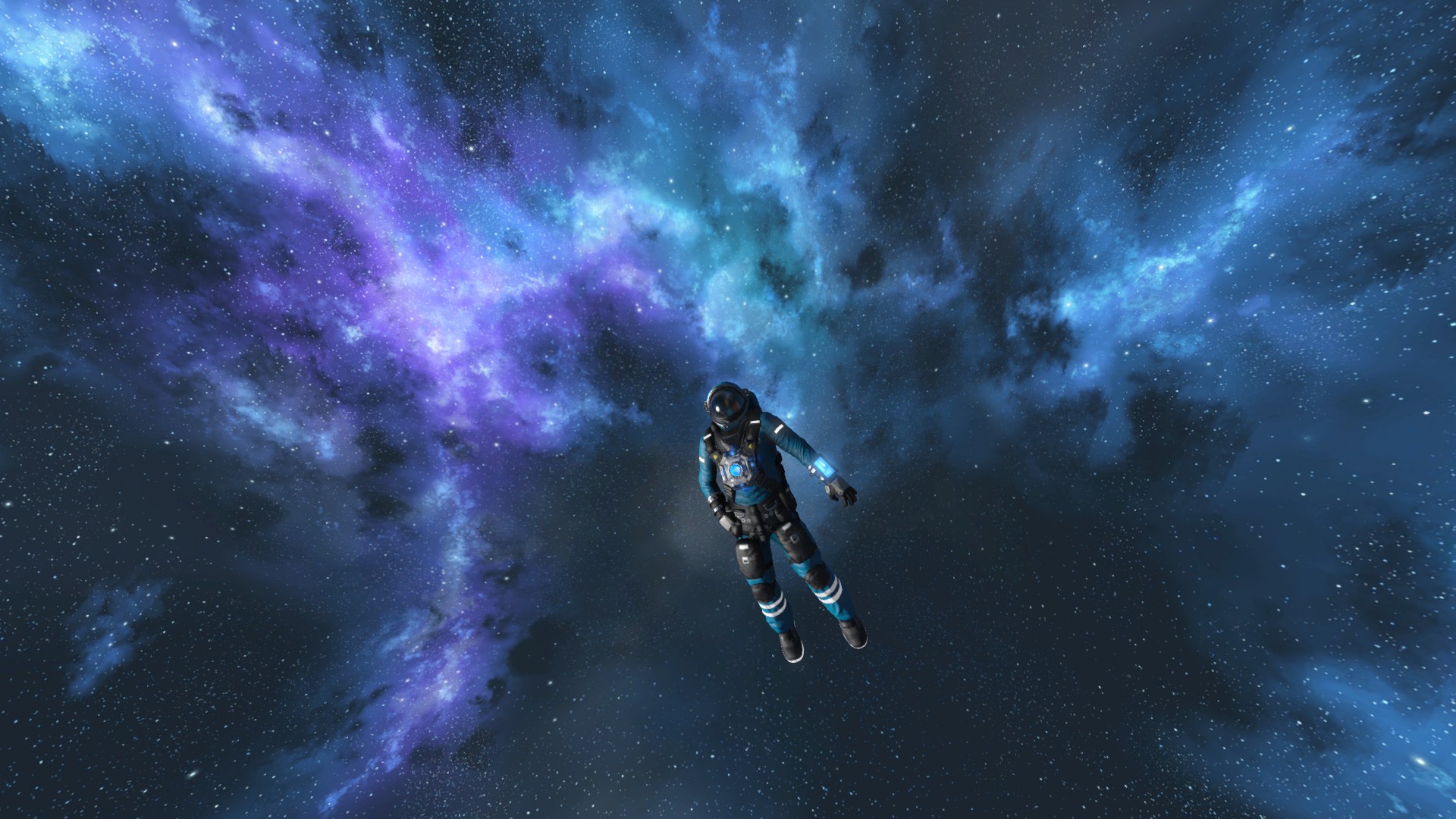 edit: Oh, I didn't write it in the original post, even though I intended to. The game isn't ready yet, still in development, so they'll add more campaign content, and continue to develop the game. So, when I return to it later it will be an even better game with more stuff to do even in single player mode :D