Delta's Fight against the Backlog Comrade Delta's profile
So here are the games I plan on playing in the near future. These will also include games that I leeched won on Steamgifts. Sometimes I like to take breaks from long games and play multiplayer or other shorter games. I will make batches of 10 games so I can plan out which games I want to play and how to organize them.
Main Games:
---
Side Games:
None
---
Plans for the Future:
---
Finished:
Human Resource Machine
Another World
Grand Theft Auto IV
RONIN
Dyscourse
Grand Theft Auto IV: Episodes from Liberty City
Oxenfree
Batman: Arkham Knight (Family Sharing)
Borderlands 2
Valiant Hearts
Borderlands: The Pre-Sequel
Metrico +
LIMBO
The Witness
Outlast
Portal
Portal 2
Stasis
The Walking Dead: A New Frontier
Minecraft: Story Mode - A Telltale Games Series
Batman - The Telltale Series
Human: Fall Flat
Homefront: the Revolution
Far Cry 4
Watch_Dogs 2
Fallout 4
Rise of the Tomb Raider
---
I will keep updating the list. Might make some new additions and change the current batch.
Games won on SteamGifts are written in Bold.
---
Six Games Defeated
Haven't made an update in some time because have been really busy with exams. I'm currently free because of a gap in my exams.
Main Games
The first game is Borderlands: The Pre-Sequel. I was playing it in co-op with my brother. Had a great time especially because I enjoy the BL humor. Still have to play the DLC's, maybe I'll get them in the sale.
The second game is Outlast. This was probably the first or second horror game I've played. But it's a really great horror game, and from what I've heard it's better than the sequel. But I'll have to play that to find out.
Secondary Games
The first game is Limbo. I got the game when it got free on Steam. I had fun in the start but got kind of boring for me towards to the end of it. But I liked the atmosphere and most of the puzzles were fun to solve.
The second game is Valiant Hearts. This a SG win, that I was trying to get myself to play. It was a fantastic game, I had a really great time playing it. I especially loved the ending.
The third game is Metrico +.I got the game in the recent Humble Monthly. I was interested in the game after looking at some videos. I had a fun time solving the puzzles, I think the game was innovative in the styles of the puzzles.
The fourth and last game is The Witness. Another SG win. This was a really tough game, I had to look at the walkthrough for some areas because I couldn't figure out the mechanics of the area. The game was enjoyable and the graphics were absolutely beautiful.
Future Plans
I'm going to start Portal. I played the game some time ago and I wanted to replay it. Maybe I'll play the second one as well after I finish the first one.
Maybe as a secondary game, I'll play Beholder or Risk of Rain. I won Beholder just a few days ago and have been looking forward to playing it. Whereas I bought Risk of Rain in sale some time ago and haven't been able to get around to it.
Four Games Defeated
Haven't updated for some time because I was busy with college and exams.
Main Games
The first game is Borderlands 2. I was playing it with my brother. It is a very funny and enjoyable game. I liked the first one but this was head and shoulders above the first one, it's even more if you play the game with somebody else. I played the game for 78 hours, this includes all the DLCs (except the headhunter ones). I myself played as Zer0 (Assassin) because I liked his special ability. I can't wait to start Borderlands: Pre-Sequel, but I'll have to wait because of exams.
The second game is Dishonored. I won the GOTY edition on Steamgifts. This game was recommended to me by a lot of people especially after Dishonored 2 was released a few months ago. I have to say it really met my expectations. I went for the high chaos play through, I might go for the low chaos play through next time I play the game. I still have to play the DLCs, I started 'Knife of Dunwall' but I don't really have that much time nowadays. But I really recommend the game, it's one of my favorites and had a great time playing it.
| | |
| --- | --- |
| | |
The third game is DOOM. I really wanted to play the game for some time. I picked it up in the winter sale and played it immediately. I had a great time playing the main story and even enjoyed the multiplayer at times.There were many easter eggs, I found a few of them like the classic DOOM levels. One of the best games I played recently. I would play the multiplayer more but there aren't a lot of games in my area. Really enjoyable FPS shooter, I really recommend it because I'm a fan of FPS shooters.
Secondary Games
The game is Mirror's Edge. The game is good but kinda short in my opinion, the game is a good time killer. I had fun playing it, I played because I watched a few videos of the sequel, Mirror's Edge Catalyst, so I wanted to try this one out. I would recommend the game if you would like to take a break and enjoy a casual game for a few hours.
Currently Playing
Dishonored DLCs. I will get back to the DLCs as soon as I get the time to. Have been wanting to play these for some time because I really enjoyed the base game, but I would like to really invest my time into the time rather than just playing it for a short time.
LIMBO. Another game I haven't finished because I don't have the time to play it. But I will get back to it as I'm almost at the end and can finish it if I just play a little more. This game was also recommended especially after the release of INSIDE.
Multiplayer Games. I have been playing Dead by Daylight and CS:GO a lot recently. Because I'm usually free for an hour, so rather then starting a story game I just play multiplayer games.
I also ended my second batch. Thanks for reading. :)
Three Games Defeated
A little late with my monthly update for my backlog because I recently started college and haven't had a lot of free time.
Main Games
The first game is Batman Arkham Knight. I don't actually own the game, I played it off family-sharing because it was highly recommended. The game after having one of the worst releases ever, has improved tremendously. Many of the bugs have been dealt with except for the slight bug here and there. The biggest issue was the FPS drops while driving the batmobile, other then that the game was great.
The second game is Grand Theft Auto Episodes from Liberty City. I won the pack which contained this and GTA IV. I recently ended GTA IV as well. The game was fun and didn't give me as much trouble in the start compared to GTA IV. The game is fun and based on two characters that were also seen in the main game.
Secondary Game##
The game is Oxenfree. I won the game recently and had been following the game. As soon as I received the game I downloaded and played the game. I had an awesome time with it and there are multiple choices make throughout the game which can have an impact on the ending of the game. I have only played one ending so far and will be picking it back up as soon as I get the time. I highly recommend the game, to anyone who is still uncertain about the game, as it really is a great game.
Currnetly Playing
I'm currently in the middle of WWE 2K16. I'm playing the career mode and it's not that bad and is fun. Kind of reminds me when I used to play WWE games on my old console with my friends.

I'm playing Borderlands 2 with my brother. I'm almost at the end of the main story but still have the DLCs to go. The game has been quite fun and amusing so far. Far better compared to the first one in my opinion.

I'm currently playing Overcooked as a casual game. I also won the game recently and have gotten through half the levels but haven't had the time to pick it up again as I've been studying. The game is really good especially playing in coop.

I will try to pick Stardew Valley back up but due to the lack of time I haven't really played it. It was updated recently so maybe I will start the game and finish it this time.
Four Games Defeated
So this is my Monthly update on the status of my backlog. I've defeated one main game and three secondary games.
Main Game
The game was Grand Theft Auto IV. I won it from Steamgifts and Episodes from Liberty City is one of the games I am planning to play in the near future. I had some issues with Windows Live and Rockstar Social Club. The game has issues running on Windows 10 that's why recent reviews are not that great, I had to go through a lot of hassel to make it work. After that I had a good time with the game.

Secondary Games
The first game is Human Resource Machine, it's a game for programmers, you need to make codes to do the required task. The first 20-25 puzzles are easy but after that the game is really difficult. I had to get help to complete the game because the codes can go up to 100 commands.
Human Resource Machine

The second game is Another World. I got the game from the recent Bundlestars' "Legend Bundle". The game is a very hard platformer game. I'm not a really big fan of platformer games but I decided to try this one. You die at least 2 or 3 times to properly do what you need to. Overall, the game is tough but that's what makes it fun.
Another World

The third and final game is Dyscourse. It's a survival game which is tailored by the way you choose to play. Everything hinges on your choices which is a really awesome feature. I think the game is really underrated. I have ended multiple story lines but there are still many more which I will explore later to get 100% achievements.
Dyscourse

This also marks the end of my first batch. The next game is Batman Arkham Knight. I don't own the game and it's in none of my batches. I will play it on family sharing as my brother owns it. I had to play it as I played Batman Arkham Origins recently and had an awesome time. It was also recommended to me my brother.
Three Games Defeated
So, 2 games from my backlog have been eliminated.
The first one is Dead Island: Riptide. I played Dead Island: Definitive Edition recently. Riptide is the sequel to the first one. The game-play is mostly the same. There were some new additions, compared to the first one, which were nice to see.
Didn't get all the achievements because I didn't know that I couldn't explore after the game ended. This meant that I would need another play through of the game and maybe I'll do it some other time.
Dead Island Riptide

The second game is Viscera Cleanup Detail: Santa's Rampage.I played the game for 17 minutes a few months ago and decided to get back into it. The game is really fun if you want to kill some time. The achievements are easy and achievable except for one or two. I managed to get all the achievements on the game after playing 4 hours.
Viscera Cleanup Detail: Santa's Rampage

Might start up Borderlands 2 next. Or maybe I'll just stick to smaller games that aren't very long. Just to kill some time before starting a really big game. Might even start Viscera Cleanup Detail: Shadow Warrior.
Edit: Decided to start Viscera Cleanup Detail: Shadow Warrior. A short game was done with it in about 2 hours. It only has 2 achievements, while the first one had more achievements so it was more challenging. The game was fun but could've had more challenges.
Viscera Cleanup Detail: Shadow Warrior

Tomb Raider Defeated
So I just finished Tomb Raider. The first game that I have defeated, from my backlog, after joining the website. The game was really fun, and I had a great time playing it.
I couldn't get much of the achievements because that involves a lot of backtracking. Almost half of the achievements of the game are for the multiplayer, which is dead now. So those can't be achieved.
Overall, the game is very enjoyable. The game has a good plot and the achievements are easy to get, not counting the ones for multiplayer, if you don't mind back tracking. I would recommend the game because I had a great time with it.
Tomb Raider

I will, most likely, start Stardew Valley again. Didn't finish it completely last time. This time I'll make sure that I do finish the game.
---
Well, this is my first update on the website. Since I joined today.
I'm currently playing Tomb Raider. I'm about halfway through the game and so far the game has been fun and enjoyable. Never had an interest in the old Tomb Raider games but this one is really fun.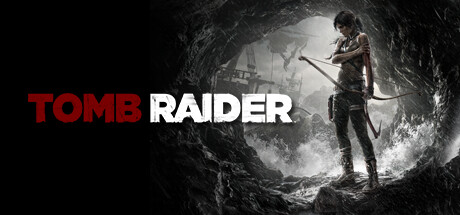 Also, playing Punch Club. I had my eye on this game ever since it was released. Picked up the game up in the Summer Sale and have been enjoying it for the short that I have played it.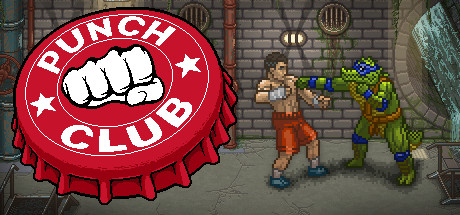 Nuclear Throne is the third game I'm currently playing. It's a game I started recently. Haven't played much but that game is really hard. I play the game to take a break or when I'm on the laptop. Will keep playing it when I need a break because the game is really enjoyable.