Elvidur's profile
---
100 BLACKLIST CHALLENGE REPORT #2 - FOLLOWING ADVICE
Good day, friends!
In my list post, I asked for your advice regarding the backlog games I know little about, and I chose 5 of them from your comments as the new aditions to my inmediate to play list. Thank you very much to all for your advice and input. These are the 5, in no particular order:
Sunless Sea
Train Valley 2
Shadowrun Returns
Rebel Galaxy
Faeria - I don't know if it's possible to finish this one, but I will give it a fair trial
Now, for the games I finished since last time. I am still playing AC Odyssey, which is taking most of my playing time since December, so most of these games are quite short.
That's all for today, have fun!!
100 BLACKLIST CHALLENGE REPORT #1 - NO PROGRESS YET
Hello there!! Happy new year to all! Today I write to ask you for advice from your vast pool of gaming knowledge. As I said in last post, I will try to tackle my remaining 100 backlog games, from which games 76 to 100 are in an undefined category for games I don't know what to think about. Could you please recommend me some you enjoyed so I can prioritize them in the challenge, or that you hated so I can try them and axe them quickly to the abandoned category? They are the ones which interest me the least, so If not I'll probably just procrastinate them till the end, which will be bad if I have to play 10+ bad games at once…
Here is the list:
American Fugitive
Ancestor's Legacy
Aquaria
Cities in Motion
Devil May Cry
Faeria
Fallen Enchantress: Legendary Heroes
Full Metal Furies
Hob
Little Big Workshop
MudRunners
Outcast: Second contact
Phantom Doctrine
Rebel Galaxy
Satellite Reign
Shadowrun Chronicles - Boston Lock.
Shadowrun Returns
Shadowrun: Dragonfall
Sudeki
Sunless Sea
Survivalist
The Bard's Tale IV
The Incredible Advent. of Van Helsing
Train Valley 2
Warhammer 40,000: Mechanicus
Finally, since I should always post some kind of review, I post my first finished game of the year, which is not included in the challenge since it's a coop game.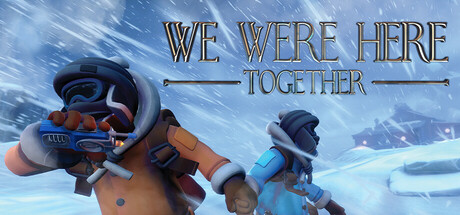 This is a little gem to play with a spouse/friend. It's a short puzzle game for 2 players, which must work together (Often in separate locations, communicating via walkie) to advance. Story makes no sense, but puzzles are interesting and varied, and overall it's a very enjoyable experience to share with someone.
RECOMMENDED TO PLAY: YES
RECOMMENDED TO BUY: Only if you have someone to play, since it's COOP only game, and online match may prove hard.
Thanks for the help. Enjoy the weekend, and keep gaming!!
THE BLACKLIST 100 CHALLENGE
Good day everyone!
After some years out killing backlog alone I came back here with the hopes of sharing some more advancement with you. This year was terrible for most people, but at least it allowed me to play more than usual. Always see the positive side of things :).
About the backlog, when I started some years ago I had almost 200 names in the list, of which I managed to reduced to almost 60. Then I got the brilliant idea of reclaiming (and gifting!) a lot of the keys I had in different platforms. That, combined with some recent bundles I got, finally gave me the actual number of 100 backlog games. Overall, my data sheet tells me I've got:
57% games finished
27% games abandoned
16% games in backlog
So with this very even number of 100 games, I separated them in categories, because I tend to be very dispersed sometime, playing a lot of indie and short games, which is normally a very good thing, but at the cost of procrastinating playing the bigger and longer games, which are also very good, and potentially costed me more money. The idea is to choose at least one game from each category and play all of them till completion/abandonment without playing any more games in between. (Exception to this are games that cannot be finished and cooperative games, which I play with my wife and are not included in the list)
This is first draft of a grid, in which I will be following this challenge. My target is to eliminate at least 70 names from it during 2021, starting with the ones I am already playing or have installed:
#1: Assassin's Creed: Odyssey
#28: Dark Strokes: The Legend of the Snow Kingdom Collector's Edition
#41: Tacoma
#55: Hellblade: Senua's Sacrifice
#75: Yooka - Laylee
We will see how it goes, I will make small reviews as I finish them.
For the last category, games 76 to 100, I will request some advice from you in the next post :D.
Don't forget to stay safe for you and your loved ones, I just got out of COVID and I cannot recommend it at all, 0/10
Have a very merry christmas time, and thank you for reading.
Hello assassins!
This year of backlog quest has finally ended, and I must say it was a great idea to start with it. While the final balance is not very good and the backlog did not shrink much, (I marked as finished 113 games, but added 97), I managed to greatly renew it with new games, tackling some very old entries in my steam library.
This gave me a lot of good moments and surprises, from games from a lot of different genres, and I have now a different view of gaming as a hobby. My gaming objective for this year will be in harmony with my other life objectives, especially with my "funds for travelling plan". So I will mostly halt on buying new games for a bit, since I really want to save the money for other things and feel like what I've already spent is worth, and not only hoarding.
I will also stop writing about games here too, since I am no critical and I don't think my reviews are very interesting for you. I might write some progress posts in the future, and I will surely keep reading about your progress and answer on some topics.
This community gave me some serious motivation for playing my backlog, and I love how the tone of everything always keeps respectful, tolerant and friendly. For that I thank you all, since this is clearly a safe haven for all who looks for a place to speak about games, and feel gaming as I do.
I'm not going anywhere, but may be some time until my next post!!
Be happy, and keep gaming.
Elvidur
Hello fellow assassins;
This time I continued with the ABC challenge, which I think I'm almost halfway through.






Letter K: Kathy Rain
I finished this game, even when I didn't want to finish it. The first half of this point and click
adventure is very good. Sweet nostalgic old graphics, interesting detective-like story, likable
premise… But the ending was some paranormal-psychological bullshit that I think didn't fit the game.
I expended the last half an hour of the game wishing for the pain to finish. I can feel the love that was
put into this game and I can appreciate the effort, but as we have seen many other times, bad or
incoherent endings hurt a story badly. As a fan of Point and Click, I wouldn't recommend this game,
the latter half destroyed the game for me.
FINAL SCORE: 4/10 – MEDIOCRE
Letter S: Sniper Ghost Warrior 2
Let's start saying that this game doesn't have the best reviews. I found it a quite generic FPS game,
but a reasonable entertaining one. The sniping tactics that you use most of the game make it a bit
different. Beware that lower difficulties have a little red circle pointing the impact place for the
bullets, and this makes the sniping trivial. Other than that, and the game's age, it was an
unremarkable but entertaining game to pass a few hours. Would recommend only if you already
have it or can get it on sale.
FINAL SCORE: 6/10 – ABOVE AVERAGE
Letter O: Ori and the Blind Forest
This game is good, very good. Not only it is BEAUTIFUL, but the controls are almost perfect,
something critical in platformers, and the skill array varied and interesting. The game is challenging
and some parts can be a bit difficult, but it never felt unfair. Saving mechanic was very unique, as you
can save anywhere, but need energy for it, which can be a scarce resource in some of the more
complicated areas, so you need to choose whether to save or try pushing a bit longer before saving,
risking it all.
Probably the best game of this genre I've played in a lot of years. Very recommended.
FINAL SCORE: 9/10 AMAZING
Letter J: Jet Set Radio
It seems like this was a very good game, but it's a not very good port. I tried it a bit, and didn't like
the controls, like at all. Note that if you play with a controller this might very well be a very fun game.
But I don't use controllers, only mouse+keyboard and maybe driving wheel fot ETS2 in the future. I won't give
it any score, as I didn't play enough to know it.
Instead of this I chose to play one of my installed games at random, and it was the turn for:
Letter J (Again): Submerged
I kind of liked this game. Is quite simple, your character has to climb different tall buildings in search
of long forgotten supplies in a post-apocalyptic world where everything is… well… submerged in
water. Soundtrack is superb, and it's a chilling game to spend a couple of hours with. Is also very
short. The main problem with it is the repetitivness, and the end. I won't spoil it, but it doesn't make any sense within
everything previously shown about this world.
FINAL SCORE: 5/10 – DECENT
Letter F: Freedom Planet
This game reminded me a lot about old sonic games. It was overly well built and fun to play. Difficulty in normal or higher settin is hard, especially the bosses, but it's a rewarding game to finish.
*FINAL SCORE: 6/10 - ABOVE AVERAGE
And that's all, I leave you with the farm alphabet!
Greetings, everyone!
Time for a new entry, let's review the next few games I've played:





For ABC challenge, letter W: Waking mars
I found this game terrible boring, and awfully lacking. I liked the idea at first, of a scientist exploring
martian caves studying new lifeforms. But the way the puzzles become a chore, the bad quality of
the story and the cardboard graphics did make me uninstall this game quite fast.
FINAL SCORE: 4/10 MEDIOCRE
So I had to put another game here, and I found no better one that my last big assassination:
The Witcher 3: GOTY
What a ride! The best RPG I've played in years. This game is not without its faults, but it's an amazing
experience that every lover of the genre should play.
Setting: I've liked this world's lore since a long time ago, I've read the books and played the previous
games. And I feel this aspect of the game is impeccable. The mood, the characters, the world…
Everything makes sense in this world, and I felt it was brilliantly done.
World and Graphics: same as before, there are a few visual glitches here and there, but the world
looks astonishing, and feel alive. You cannot interact with most NPC, and some view this as a
downside, but they add a lot to the atmosphere. I'd rather have this that the 10 NPC skyrim's capital
cities. Map feels alive, and compels you to travel through it. Its size is huge, and this may be one of
the downsides. It feels empty at times, even if beautiful, with little to do, as with most other open
world games.
Story and Quests: It's surely not the best story in the world. It's kind of predictable, standard fantasy
setting story. But gods, was it well written. I feel this was the main draw of the game for story driven
games lovers. Both main and secondary quests are mostly of good quality and very well done, with
maybe the few first ones giving you a kinda weak start.
Gameplay: this is when things go a bit south. All gameplay is serviceable and decent, excepting Geralt
controls are not very good. But while the combat seems fleshed out with skills and tactics
customization, it's still dull and repetitive. This goes hand by hand with the game's lack of difficulty.
Geralt is so powerful that you won't struggle much with anything even on the highest difficulty, and
you don't even need to fully explore the skill trees. This lack of challenge will put off some players,
especially the ones who like more action centered RPG.
Exploration is also not rewarding, since the map offers you an amount of ? symbols signalling where
you should look. And most of that places are just some monsters/bandits with mediocre loot.
FINAL SCORE: 10/10 MUST PLAY
Overall, I think this is a must play game for this generation, even with its flaws. There is so much
quality and love in this game to let it pass
Letter H: Hot Tin Roof: The cat that wore a Fedora
Let's just say that I didn't like this game. The gameplay seemed poor, the graphics were poor, the
level design was extremely confusing and I didn't have the patience to try it further. Oh, and I hate
cats. So I didn't find anything good in this, sorry. I'm growing pickier with the games I play in this
stage of my life.
FINAL SCORE: 2/10 VERY BAD
So, I chose another game instead of this:
One Finger Death Punch
This is a game of reflexes and combos. You control a stickman martial artist with just 2 buttons: one
to strike left, and one for striking right. This simplicity hides a quite complex and interesting system,
since coordination and quick thinking are very necessary in harder difficulties.
Overall, and despite average graphics, I very much enjoyed this game, it was very fun and addictive.
The unique and fast gameplay makes it a good choice when you only have a few minutes of playtime.
FINAL SCORE: 7/10 GOOD
Letter Y: Your quest
This is a mixed game between resource management and dungeon crawler. It's very basic and short,
but since I like this kind of games I sticked with it to the end.
FINAL SCORE: 5/10 AVERAGE
The Shrouded Isle
This is a small game I got in last Humble Monthly. I wouldn't have bought it otherwise, but despite
it's very short length, it was a pleasant surprise. You are a cultist leader awaiting the arise of your
dark god, and you must sacrifice people in order to make him/her/it happy, while juggling with a
series of variables, like noble houses approval and population fervor towards your cult. It's a fine
small game, but I would not recommend buying it if not in a bundle.
FINAL SCORE: 5/10 AVERAGE
ABC CHALLENGE – DELAYED KILLING
Hello, Friends! I have to tell you that I need a pitstop in the backlog killing. While I truly enjoy playing a lot of very good small games, there are a lot of other ones that are lacking something or are straight bullshit. As you all know this can be very tiring, even when you just ditch the crappy ones to the bin like I do. So I'm afraid I will slow down a bit on ABC challenge.
Let's start overviewing a bit the last letter I killed: "V" for Valiant Hearts.


It has overwhelmly positive reviews on steam, and it was supposed to be an emotional little puzzle game with a story about WWI. This is an underutilized theme in videogames, and I like that they decided to go with that part of history, but the overall sensation it left me is that is very lacklustre. While characters are charming and story is not totally bad, the mood is totally broken by insultingly easy puzzles and too comical sections/bosses, which are totally out of context. This IMO wrong choice of pace makes the game feel non-cohesive and uninteresting, And for the emotional side… Well… It's not on the same league as "To the moon" or "This war of mine" in terms of feelings.
It's not a bad game, and the graphics and soundtrack are nice, but in the end it's by no means a good game, I felt it's overrated.
FINAL SCORE: 5/10 – DECENT
As I said, I grew tired of playing one indie/small game after another, and need to rest for a bit with a "stronger" title, so I decided to play the Nº 1 game from my "to play list": The Witcher 3. So far it's been an amazing experience, even with its flaws this is probably going to be one of the best games I've played in the recent years.
On the bright side, I took a very seriously look at my backlog list, and ditched another 15-20 games that I am not really interested in playing to the "Won't play" category. This was very important for me because at this stage of the backlog killing I still want to play most of my list, still consisting in around 120 games. I also managed to reduce a bit the income of new titles to the library, which is also good.
I will try to get some ABC killing in between witchering sessions, but this game will probably take most of my gaming time until the end of the year.
So have fun, friends! I leave you the ABC farm picture!
G IS FOR GIRLS (I LIKE GIRLS)
Hello there, guys!
I bring you the next small update of the ABC challenge. This time I finished G, more or less.

The chosen game was Girls like robots. It's a tile puzzle game in which each kind of tile (Girl, Robot, Nerd, Pie…) have different likes and dislikes, and you have to order them in a grid to maximize points (Usually happiness of everyone). I got the feeling that the hidden message inside this is not that girls like robots, but that girls hate nerds.
The problem is the game turned out to be a snoozefest. While every few levels new mechanics are added to keep it fresh, I only managed to finish Act 1 and I was already hating it. Graphics are simple and cute, but cutscenes and everything seems too childish and easy. It's not a bad puzzle game, I guess, but it is one I didn't like at all.
FINAL SCORE: 4/10 MEDIOCRE
So I failed at finishing this game, and I don't regret it at all. Since I promised to finish one game per letter, and my only other game with G is Grid Autosport, which I'm waiting to get some better controller/wheel for, I decided to play one game I've been itching to get for a while:

Glusterfuck… I mean, Clustertruck!! This was an amazing experience, I love this game. It was challenging and very, very fun to finish. It's not too long, which adds to the experience, since a longer game would probably start to get boring. It's kind of hard, but you can usually finish every level with a few tries. Maybe too hard for small kids or for people who are not used to play games that require control accuracy, but otherwise give it a try if you can get it.
FINAL SCORE: 8/10 VERY GOOD
And now I want to comment a few lines about other games I finished lately.


A bird Story: short game from the creators of To the moon. But it doesn't have to the moon's soul. It's a bland, uninspiring and empty story in the end. When you make a game that's only story, you can't make a bland story, or your game it's just… nothing. To the moon was a marvellous experience, and this game just doesn't deliver anything. Let's wait patiently for Finding paradise now, and forget about this.
FINAL SCORE: 4/10 MEDIOCRE
Trine: Enchanted Edition
Another very good game I've had in my library for too long. It's a puzzle/platforming game in which you control 3 different characters with different skills. It was a very fun game to play with my GF, and its length was good, with 5-6 hours of playtime. Puzzles were too simple at times and the story is fantasy cliché, but the gameplay was good and the backgrounds are very beautiful. A good option for co-op play. I've already started Trine 2, which is supposed to be the best in the series.
FINAL SCORE: 8/10 VERY GOOD
And I think that's all, I will keep pushing with the ABC challenge, now with 5/26 letters killed. I'm currently playing D,E and F.
Have a nice killing, mates!
ABC CHALLENGE UPDATE 2
Hello Friends! This weekend was quite productive in gaming terms and I managed to kill another 2 games from the ABC challenge.


Q. 2064: Read Only Memories (Due to not having a game with Q)
This game is a VN, and I don't even like VN. The game was indeed entertaining, with nice art and decent voice acting. The plot was interesting and the pace was not too slow. I was going to write a more detailed review about the things that annoyed me, but I have learned to avoid some themes to avoid trouble and controversy. I will just say that some of the content (doctrine) of the game felt spoon-fed to me the same way I felt A new beginning game environmentalism did. And I don't like that in my games.
For non-native English speakers like me, please read about first person "they" before playing, or half the text won't have any sense, since this grammar option doesn't exist in many languages. Now that I know about it it's quite useful to use.
Final score: 5/10 - Decent
R. Riptide GP Renegade
I had a blast with this one. Most fun racing game I have played in years. Instead of cars, here you ride Jet skis, which is a nice innovation for me, since I haven't played older Jet ski games. Graphics are very good, and gameplay is smooth and rewarding. Stunts felt underused out of freestyle events, but they worked quite well. It even has a "story mode", with some basic storyline which leads to a final boss battle with your racing nemesis.
Game is challenging, and final race can be brutally difficult if not played on easy difficulty, but overall I could finish all basic events without getting frustrated. I didn't finish the bonus races, which provide a higher challenge for experienced players. I just signed out after finishing career mode and playing some bonus levels. Some minor annoyances included a bit of rubberbanding and police jetskis that only pursue you, leaving your competitors alone.
Final score: 8/10 – Very good
For now, I have to finish D (Currently at 5th level), and I have started to play G (Struggling with this one, I find it boring). I might also start some other games, probably B, F or W. My objective for this challenge is to finish 26 games, since most people will do that, so if I abandon one I will try to finish another game I like better.
Also one favour, could you explain me how to paste steam achievement pictures here in my posts? :)
Happy killing! Here you get the alphabet farm!
ASSASSINATION REPORT – I KILLED THE ALPHA AND THE OMEGA (ABC CHALLENGE)
Ahoj, my friends! I see I'm already the last in ABC challenge, but I guess backlog killing is not a sprint, but a long-term race until me or the backlog are dead. For this first update on the challenge I managed to kill the first and last letters of the alphabet! Let's see what happened here:


Assassin's creed Chronicles: China
I have mixed feelings about this game. On one hand, the story is almost non-existent, just an excuse for starting the next level. This was disappointing and felt like a waste, since the rest of the game is pretty competent.
The game is very beautiful, with awesome level backgrounds. Level design is also pretty good, with several paths to reach your objectives. (To have more than one option is not that common in 2.5D games). Overall I'd say that the whole gameplay was really good, with fun and not very lengthy sections, a few interesting abilities and a pretty clever point system. Here you can choose how do you want to face every situation in the game:
Shadow: This gives the most points, it's just ghosting sections without being seen or killing anyone.
Assassin: This is easier than the previous one, since silently eliminating enemies makes sections much easier to pass. But also gives less points.
Brawler: You get this for facing enemies in combat. This was actually a bit weird, since combat system is quite interesting, but the game really wants you to go stealthy, punishing combat both with less points and higher difficulty, since you usually die in 1-2 hits).
Unlockable harder difficulties for NG+, plus the fact that certain special skills and bonuses are unlocked by performing better in levels, make a good reason for people wanting to achieve higher scores.
Since I'm not one of those high scorers, I can mark this game as finished now that I completed the main story.
Final score: 7/10 - Recommended
Zup! 5
This is as the other Zup! games. It's only worth for the thousands of achievements you get out of this, since it can be finished in less than an hour. It's an entertaining game for the value, though, since it's a pretty cheap game.
Final score: 5/10 - Meh
I'm currently fighting with D, R and Q (Numbered game instead of this letter, I don't have any Q games).
I also got this cute picture somewhere and I will keep updating it when I manage to finish more games. Blue, please update in the master table if you don't mind :D
Happy alphabet killing!