Elvidur's profile
---
Hello, fellow assassins! Long time no see. I hope all of you are doing great. I don't think anyone missed me too much, but I had some issues RL and then holidays, so I did not manage to keep you posted. Challenge seems to go decently enough, since I played already 40 out of 60 games planned for this year. I don't think I will reach the target, since now I also have Game Pass, and am trying to play my wishlisted games there (Will play Psychonauts 2 next month when I have my new laptop, can't wait)
I managed to play quite a lot in this time, so here I come with my comments. Most of the games were not played in Steam, so I don't know how to put the pretty boxes with pictures. Of course, since we are all about assassination, I will start with Hitman :)
HITMAN I + II (9/10)
I've always loved Hitman games, and I think these games perfectly capture that essence. They are kind of an assassination sandbox, with expansive maps, in which you decide how to approach your targets. There are a lot of ways you can complete each mission, some easier, some more complex, and some absolutely crazy and hilarious. Graphics are very good, and so is gameplay. Overarching story is meh, but nobody should play Hitman for the story.
For those who prefer some help, there is kind of a "guided" mode, in which you receive clues and guidance to some of the more "scripted" assassination ways. I relied on this when replaying, since trying different approaches is very fun, especially with the size of the maps, since usually you don't explore everything the first time.
Can't wait till I finally can buy Hitman III to complete the trilogy. Very recommended games to stealth game fans.
JUST CAUSE 4 (5/10)
This game was a bit of a disappointment. Just cause games always have crappy story, have very repetitive content and are somehow buggy, but they are all about having fun exploding things. JC4 is the same as previous games, but less fun, with less explosions and gigantic map. Maybe play it if you have it, but stick to JC3 otherwise.
BUGSNAX (8/10)
This has to be one of the most charming games I've played in a while. Most of the game you are just trying to capture the cute creatures the game shower you in, half bugs, half snacks (hence the name). The story is simple and somehow predictable, but discovering all bugsnax is very fun, and the game does not overstay its welcome.
Really, google this game if you don't know abour it, the Bugsnax are crazy adorable : D
UNTITLED GOOSE GAME (11/10)
This is a small puzzle game in which you play as a bastard goose that seems to enjoy bothering humans and damaging property. Simple and hilarious, I loved my time with this game. Pretty short as well, but I was laughing most of the time. I can be quite petty sometimes ;D
THE OUTER WORLDS (7/10)
I got into this game with very high expectations, but it did not totally deliver. The setting is amazing, with a perfect vibe of "frontier" atmosphere in space. Main characters and companions are mostly well written and interesting, graphics and sound are really solid, with varied and colorful worlds. Gameplay is similar to other ARPG, nothing new or special here, combat is pretty bad balanced, but did not bother me too much.
Main problem for me was the writing. Story is nonsensical most of the time, and a lot of the themes it tries to convey are done in an incoherent way. It starts very well in the main theme of "corporate = evil", but it never goes deeper than that into motives, and forces some political things that blur the message. The outer worlds seemed incomplete to me, like this was only a demo, and maybe it was, since I saw TOW2 is in production already.
I'd still recommend to play the game, but was disappointed on the story, which was supposed to be its biggest strength.
HAVEN (7/10)
What a fantastic story! A lot of games tell stories about love, but very few explore romantic relationships in a serious and deep way. They made the relation between Yu and Kay seem quite realistic, which of course involves a lot of conversation, and not everyone will like that. Gameplay is quite simple, fun and fast movement, some exploration, and useless basic combat that should not have been included at all.
This game is good for the story it tells, but give it a pass if you care about gameplay, because this should have been a graphic novel IMHO.
EASTSHADE (8/10)
Another game from the GamePass, I loved this one. You play as a painter whose mother asked him to paint several views from her homeland. This is a very peaceful game, which main mechanic involves making paintings of places, things and people. The world is quite and gorgeous, the music is relaxing and it plays like a very simple exploration RPG game.
Totally recommended if you'd like to play some original game with no violence at all in it. It gave me some very needed peace of mind.
SYBERIA 3 (2/10)
As a fan of graphic adventures, Syberia has always been one of my favourite sagas. That said, Syberia 3 is an insult to every fan, and to every gamer. This game should have never been existed.
Story is nonsensical and stupid, and gameplay is terrible and buggy. Some places were very hard to find because there was no indication that you could go there, for example. Camera do not work well; the mouse cursor would bug at times and would force me to restart the game… You get the point. They even had the balls to end the game in a cliffhanger, probably because it was unfinished before launch, but still.
I will check the new Syberia game when it launches later this year, and I really hope they got their shittogether for it, because Syberia 3 was utter trash by any measure of adventure standard.
SMILE FOR ME (5/10)
This game was glowing reviews on Steam, and I can understand why, since it's a very original game, but it gave me some creepy feeling and I did not enjoy it very much. I don´t know how to review it, so I'll leave it here.
YOUROPA (ABANDONED)
This is a 3D platformer which seemed interesting, but was clunky as hell, so I stopped playing after one hour and uninstalled. Cannot comment much on it since I did not play it enough to evaluate.
That's all for now, thanks for reading, and keep gaming!
Hello friends! How is your life going? For me it seems only work and sleep… Work and worry… Looking forward to be able to play some more in next weeks :).
Anyway, I took another close look to the challenge list, and started thinking in if I really want to play some of the games… The answer is no, so I will be putting those in red, and expect to have those increase over time. It's liberating to accept that I made some poor purchasing choices in the past, and that i'm not gonna fall to the sunk cost phallacy again. I aim to finish at least 60 of the 100 games, which should be fairly achievable, not so many poor games anymore in my backlog :)
So, here is a quick resume of the best in this month, I will not list every game, since I don't want to bore you…
Now for my biggest deception this year so far…
That is all for today, enjoy gaming, see you all guys around : )
Hello everyone. Some big family problem and work peak did not allow me to post anything for a while. Here we go with some of the games I finished during this last month:
I got some more, but they are not that good or interesting, so I will not waste your time. Also, the games I gave up with:
I also discarded Metro 2033, because of my anxiety problems, not worth it for me to play scary games right now.
Thaat's all for today, I will try to make more regular reports!!
Have a nice backlog killing, and keep yourselves safe and healthy!
SHORT UPDATE!
Hello there! I am advancing in some games, but some problems happened IRL and I have a lot of work, so not a lot of time…
I LOVED this game! I received it for free with a bundle choice last year, and I did not think about it, but it seems I was totally wrong. This is a management/puzzle hybrid, in which you must send trains with resources to fulfil the demands in each level. For example: Send people to log camp –> Send logs to board factory –> Send boards to city. This seems very simple at the beginning, but starts getting fairly complex by mid-end game.
GOOD
Graphics are marvelous, animation is kinda childish, appealing directly to your inner child. I played all game in normal time speed, only to see those trains run along the tracks, those little factories expelling smoke…

Game is very long, with 50 levels + 20 levels in a DLC (Did not play). Also have a lot of community created levels in the workshop, increasing replayability

Gameplay is simple but fun, and scaling difficulty makes it good for everyone. Excepting some very few levels, it's not possible to lose a scenario, so skill entry level is low, but it can be quite challenging to get those 5 stars in some of the levels.

Music is quite nice, again with playful tones. Those train sounds are really cute.
BAD
Track placement can be finicky and obstrusive some sometimes

Due to previous point, some of the extra challenges in some levels become very annoying (Don't destroy any tracks, for example)
I really recommend this game to everyone.
I also abandoned 2 games from the 100 challenge :_(
I checked on this game and it seems it's an old version of the newer MudRunners, which I also have. The game is conceptually the same (Developer created a new IP due to some shady stuff from the distributor), so I will just support and play only the developer current version.
I did not understand this. It's ugly, confusing and annoying to play. Uninstalled very fast, this game was obviously not for me : )
That's all for today, happy gaming!
Greetings, fellow gamers! I had a busy week so I did not play a lot, but had some games still for sharing here. None of these were great games for me except for one, so I will keep it short. The good news is that I am right on schedule in the challenge! Let's see if I can keep the pace till the end of the year.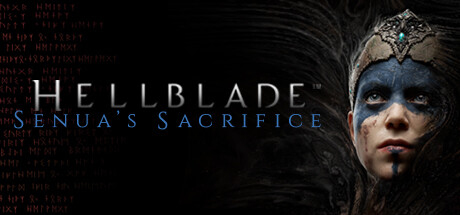 This game seems very good. Graphics are impressive, audio design is amazing, it's binaural sound that really must be experienced with headphones. For the negatives I think combat seemed a bit clunky. The main problem for me is the incredible atmosphere of this game, it was too "heavy and scary" for me, and I uninstalled to avoid some unnecessary anxiety.
I cannot offer any meaningful insight on this game, but I'd recommend to any non chicken gamers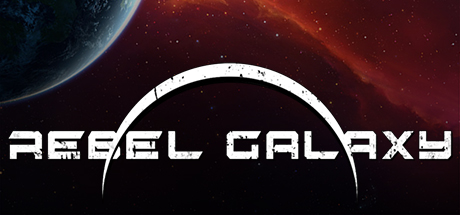 This is a spaceship game! Nice to play, but feels unpolished. It felt a bit grindy towards the end, since you need a lot of money to be able to destroy end game ships. Overall enjoyable.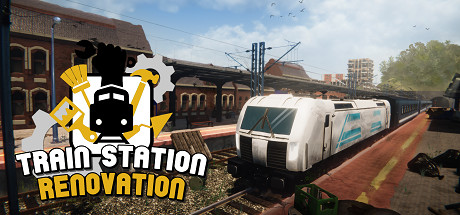 I liked this game, but I should have loved it, since I enjoy a lot this niche genre. It's about renovation train stations, in similar fashion to House flipper or Viscera cleanup detail. You pick up the trash, make everything tidy and neat and furnish the stations. Nothing more, nothing less. It's like a zen experience to disconnect from world, and perfect for procrastinating real life cleaning.
UI is a bit clunky, and it had massive performance problems, which has been mostly fixed, but this together with the fact that the last levels feel rushed, make evident for me this game was not finished at release. With some more work this could be a very good game.
I'd recommend to play if you play it, it's very relaxing, but if you don't own it and are interested in trying this genre, go for Viscera cleanup, which is far superior, offers multiplayer, and it's just hilarious to play.
I also played FOR HONOR and STAR WARS BATTLEFRONT II. Since I don't own them on steam, and I don't have time today for fixing the panels, let's wrap this up quickly:
For Honor
I just played the campaign for this. It's competent enough, serves as a tutorial for the game mechanics, and the story is not bad. This is meant to play multiplayer, but I disliked the combat so much I finished the story and uninstalled without trying it.
Battlefront
I got this for free in epic games. That is the best and only good thing I will say about this game. EA crap with lootboxes and stuff is known by all of us by now, so I will not insist on that. Out of all the people I got to download the game to play some Star Wars! together, only one friend and I were able to play the game, if that unplayable mess can be called a game. Crashes, unstable connection for an MP game, even playing vs bots. Campaign again is meant as tutorial for different characters, and it's bland and not very fun overall. Not recommended at all :)
And that's all for this week, I continue with the pending games I have before starting another batch :)
Happy gaming to all!
Hello all again! I feel much better these days, even if works seems to be increasing. Today I will make small review for the games I was challenged to play, I want to thank EvilBlackSheep for choosing these for me!
And I leave my favourite of the bunch for last:
I have more games to review, but I leave them for next time.
Happy gaming!
Hello fellow assassins. This past weeks have been very slow. I was diagnosed with post-Covid syndrome, which it's making hard to breath and walk more than 100 meters, so I did not feel like playing anything, honestly. Please be careful with this shit, for you and your loved ones.
Anyway, I was able to do something for the 100 game challenge: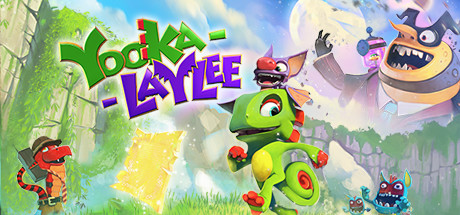 This game has always had mixed reviews from the community, and for me now it's clear why. It tries to emulate the good ol' Banjo games, which I did not play (PC gamer + Nintendo portable only, never owned a PS), so I cannot discuss if they are accurate in the feeling or not. But, what I can say:
The GOOD:
The game is beautiful, cute and very charming. Characters and worlds are colourful and fun, gameplay and challenges are a joy to experience. Variety of moves and powers is very good, you can feel the progress. Collectibles (a fuckton, but usual for this genre), do not get in the way too much, progress is bound to them of course, but I did not find it grindy at all to advance. Bosses were original and fun (not the last one, more about that below), and since they are not mandatory for the most part, it's an optional challenge you can enjoy or pass.
The BAD:
Here is were things start to get downhill. I loved the characters, the worlds and the general challenges, but there were 3 points that dampened my whole experience:
The CONTROLS. They are abysmal, unresponsive at times. I understand recreating the games of old in terms of gameplay and challenge, but for fuck's sake, you cannot create games which control like they are 30 years old. Huge dissapointment, and biggest sin of this game for me.

The last boss is unnecessarily long and unfair. I say unfair and not difficult, because I hate artificial difficulty. When you cannot dodge attacks because the flying controls are wonky as hell, then it's just not fun to play anymore. It's design is just annoying, and I saw this point repeated all over the internet as well. A lot of people just raged-quit at this point.

Minecart and some other minigames. They are a very good idea, badly implemented again due to poor controls.
That's all from my side, I really think controls in a game are very important, and if you get them wrong, you are hampering your customer's experience. This is not 1980 anymore.
RECOMMENDED TO PLAY: YES
RECOMMENDED TO BUY: NO, buy A Hat in time if you want a better game in this genre. That one is 9/10 in my book.
This game feels incomplete. I think the idea was for it to be a tool, in which you would download and play other people's campaigns. Official campaign is short, but decent, kinda as a presentation card for Shadowun. Gameplay speaking is nothing special, your standard turn based RPG. Difficulty is very lacking, even on hard, but does not matter much.
Setting is very interesting, and I look forward to read some more about this world and to play the next games (Dragonfall is also in this challenge).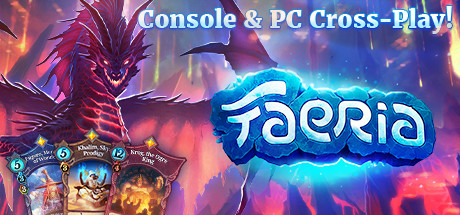 I tried, but I really don't like card games :_(. I got bored almost inmediately, but it seems very interested, if multiplayer focused hybrid between card and board game.
Currently playing:
Train Valley 2

Rocket League

Sunless Sea

That's all for today, be safe and happy, and keep gaming :)
Hello everybody! Today I present the final format for my challenge. I had some time between minutes and it ended like this, trying to keep the categories I set up last time (Big names, short games, things I think I will like, and bundle lefovers I did not know much about) . I also reduced my assassination target for this year, as troublesome times are coming (Extra advanced trainings and stuff that will absorb a lot of time), so it went down to 60 games from the grid, and we will see how it goes.
I will be adding 5 new games every month to the "to play" list. February ones were already stated last time, from the comments of you people.
Now, for this report, I will only comment one game, but it's a big one…
Let me state this. This is a big game. VERY big. Probably it's size it's the main issue I had with it. I will analyze it a bit more than usual since it's a big name game, but will try to keep it short:
POSITIVES
It's fun to play. Combat is good, overall gameplay is very good if you avoid the grindy, repetitive parts. There are some epic fights in this game.

It looks very good. I felt it was a bit a downgrade from Origins, but it's beautiful, and the ancient Greece setting was very well done, IMO.

I found the story to be quite decent. I mean, it's still bullshit, like every other AC game story before, but it's at least bearable and does not get in the way of the enjoyment. I actually liked how the linked myth with AC lore.

The Fate of Atlantis DLC is the single best DLC I played since Blood and Wine from the Witcher 3. It's huge, it's beautiful (OMG Elysium) and it's fun to play in. It does not feel cheap at all like the first DLC.

Sokrates

Got to kill all those malákas
NEGATIVES
The world is too big. Half the areas are totally empty, with almost nothing to do, which makes them feel like filler. If you are not going to properly use every area, just make it smaller, but richer in detail.

I did not like the main characters. I played as Kassandra, which seems to be the canon, and It's not that bad, but Bayek from Origins was hugely superior as a main character. Where he was believable and developed, with clear personality and motives, Kassandra felt plain and uninspired, where most quests only involve her a "mercenary", without any real personal involvement.

Forts and camps are very repetitive, but it's easily avoidable, since only some quests make you go to them, and you can skip most of them with no real impact.
Resuming, I find the pros of this game superior to the cons. I love AC games, and I've played all of them. While this one is not really a "proper AC" in terms of gameplay, I liked how it linked the story together and enjoyed my playtime with it.
FINAL SCORE: 9/10
RECOMMENDED TO PLAY: YES
RECOMMENDED TO BUY: YES
That's all for today. Until next time, Be happy, Stay safe, and keep playing!
100 BLACKLIST CHALLENGE REPORT #2 - FOLLOWING ADVICE
Good day, friends!
In my list post, I asked for your advice regarding the backlog games I know little about, and I chose 5 of them from your comments as the new aditions to my inmediate to play list. Thank you very much to all for your advice and input. These are the 5, in no particular order:
Sunless Sea
Train Valley 2
Shadowrun Returns
Rebel Galaxy
Faeria - I don't know if it's possible to finish this one, but I will give it a fair trial
Now, for the games I finished since last time. I am still playing AC Odyssey, which is taking most of my playing time since December, so most of these games are quite short.
That's all for today, have fun!!
100 BLACKLIST CHALLENGE REPORT #1 - NO PROGRESS YET
Hello there!! Happy new year to all! Today I write to ask you for advice from your vast pool of gaming knowledge. As I said in last post, I will try to tackle my remaining 100 backlog games, from which games 76 to 100 are in an undefined category for games I don't know what to think about. Could you please recommend me some you enjoyed so I can prioritize them in the challenge, or that you hated so I can try them and axe them quickly to the abandoned category? They are the ones which interest me the least, so If not I'll probably just procrastinate them till the end, which will be bad if I have to play 10+ bad games at once…
Here is the list:
American Fugitive
Ancestor's Legacy
Aquaria
Cities in Motion
Devil May Cry
Faeria
Fallen Enchantress: Legendary Heroes
Full Metal Furies
Hob
Little Big Workshop
MudRunners
Outcast: Second contact
Phantom Doctrine
Rebel Galaxy
Satellite Reign
Shadowrun Chronicles - Boston Lock.
Shadowrun Returns
Shadowrun: Dragonfall
Sudeki
Sunless Sea
Survivalist
The Bard's Tale IV
The Incredible Advent. of Van Helsing
Train Valley 2
Warhammer 40,000: Mechanicus
Finally, since I should always post some kind of review, I post my first finished game of the year, which is not included in the challenge since it's a coop game.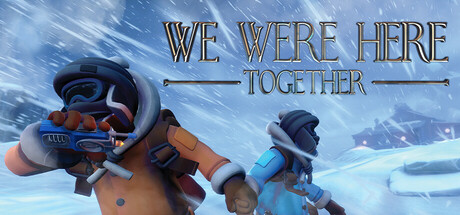 This is a little gem to play with a spouse/friend. It's a short puzzle game for 2 players, which must work together (Often in separate locations, communicating via walkie) to advance. Story makes no sense, but puzzles are interesting and varied, and overall it's a very enjoyable experience to share with someone.
RECOMMENDED TO PLAY: YES
RECOMMENDED TO BUY: Only if you have someone to play, since it's COOP only game, and online match may prove hard.
Thanks for the help. Enjoy the weekend, and keep gaming!!