RikkiUW's profile
Despite attempting to work on my backlog, it was still growing faster than it was decreasing so I'm now only entering for SG games I really want, and only keeping bundle games I genuinely want to play. And I'm determined not to let my VR backlog grow much, despite seeing so many good games.
As you can see from my favourites list (which is in no particular order) my taste is varied. I tend to like games with story. I also like games that are unique in some way. I tend to play more short/medium games than long games as I get bored easily (which explains my large 'unfinished' list :P). I will stick with a game if it's good enough though. I've never been into massively multiplayer games. Actually I play single player almost exclusively, but I'm usually willing to try multiplayer/co-op for games I like.
My intention is to create a post for every 3-4 games beaten, including a review on steam. I find other people's reviews helpful, so why not help other people.
---
June '19 Play Log
Nothing terribly interesting this time. I finally feel like I'm making a dent in my unfinished list, albeit a small one. Too bad the same can't be said for my wishlist unplayed list.
---
Play or pay pick. Overall I quite enjoyed it, but not as much as Tales from the Borderlands. I do wish I had played it all in one go though rather than only playing episode 1 then abandoning it. Something tells me I couldn't play the rest of it, either because they weren't out or I didn't have them, I don't recall though. That'll probably be a recurring theme as I try and work through my abandoned games backlog.
---
Another play or pay pick. Pretty fun, though fairly difficult in parts. The scenery is amazing. I really did finish the story, but there's no achievement for it. The achievements for this looked way too difficult considering I struggled in parts as it was, so I don't think it's worth trying to get any of them.
---
SG win. This was originally a play or pay pick that I had to drop due to the difficulty. I opted not to leave a review on Steam since I'm not exactly the target market and was unable to get very far. What do you think the chance is that I've finally learned my lesson regarding platformers?
---
This game was on my wishlist for a while before I picked it up, and recently got and beat the first game so I could finally play it. It's better than the first, but honestly I'm not convinced it was worth the time to play given there are so many amazing games out there. On a different note, why on EARTH do developers feel the need to put mutually exclusive achievements in games with NO replay value whatsoever?
---
SG win. I actually beat this last month, but forgot to include it in my last post. Overall I enjoyed it as much as the first game (To The Moon). I generally avoid RPGMaker titles, but this is proof that it is in fact possible to make good games with it.
---
Recent Acquisitions
May '19 Play Log II
With Telltale games leaving stores, possibly permanently, I caved and got the remaining ones from my wishlist. Sadly I was to late to get Minecraft Season 2. Either way, my backlog has sadly grown instead of shrank. Also, for some reason I randomly thought of Staxel and started watching a Let's Play, which of course meant I had to play it too. So that is currently hampering progress on my backlog. Oh well, games are supposed to be fun right? And it really is fun.
---
This game definitely falls into the 'maybe' category as far as recommendations go. It has a lot of potential but there are a few things that ruined it for me, primarily the final mission which I didn't enjoy and it ended up causing the most bugs. Up until then though the game is really quite good. If the bugs were fixed and the final mission more balanced/stealthable this could easily get an 8/10 instead of just a 6.
Pros:
Good voice acting
Enjoyable characters with their own personalities
I liked the conversation and relationship between characters aspect, allowing you to give your player a unique personality
Can choose multiple playstyles (e.g. stealth vs guns blazing)
You can make choices that can affect how individual missions or in some cases how parts of the game go
The above two points mean that multiple playthroughs can feel genuinly different, so it definitely has replayability
You can collect intel on people and factions. This gives you info on how to approach things and also expands the story, which I enjoy.
Cons:
It's not possible to do stealth exclusively - there are some parts that have to be firefights, which is a problem if you do a stealth build
The final mission is much harder than anything before and most of it can't be stealthed. Since playing stealth means you don't really need health increases this makes it harder still if you chose that route.
The final mission has a 'choose which path to take' sort of thing, but doesn't make it clear which is which. I wanted to take option A so I turned right, but it turned out option A was to the left. Arg.
The reason/background for the final mission wasn't clear to me, despite having played all possible missions and read all of the intel. It seemed there was some sort of significant discovery that I somehow missed.
You're given very little time to make a decision how to respond during discussions. I get the 'go with your first instinct' thing they're going for, but the result was that it was nearly the end of the game before I realized what the 'dossier' option was, and realized I should have used it much more. I generally just ended up defaulting to the same response types because you barely have enough time to read 4 options let alone consider them
Some of the conversation options were unclear/misleading. E.g., one time I chose an option expecting more insight into the conversation topic but ended up making a bad joke instead.
Buggy. The inventory menu bugged out sometimes; reloading most recent checkpoint causes the game causes it to glitch; loading a previous checkpoint caused the game to freeze half the time.
I understand the idea of taking more time to aim causing a better shot, but I think the time it takes is a bit extreme, especially for the assault rifle. This does get better as you level up but I don't think I should have to stand there for over 5 seconds being shot just so that I can take a decent shot myself.
Play or Pay pick. I quite enjoyed this game up until the final mission. Apart from making no sense to me, having a game that allows and mostly rewards a stealth build but then making the final mission twice as difficult as any before and unstealthable is incredibly bad design. Add in having to restart the game every time I died (which was frequent) and it kind of ruined it for me, which is unfortunate because it had a lot of potential otherwise.
---
Recent Acquisitions
(I feel like a Ferengi using this phrase :P)
May '19 Play Log
So I got two more games to add to the backlog, but they were both on my wishlist even before being in the last monthly so I'm pretty happy getting them.
---
This was on my wishlist, and I already had the prequel but couldn't play it since apparently this one should be played first. Picked it up in a trade recently. Not the best point & click I've every played, but not too bad.
---
Play or pay pick. A worthy successor to the first game. I really need to learn to stop playing games on hard mode though (and to be less stubborn about reducing the difficulty). I'm curious what happened to Point Man from the first game. I recall the ending being vague as to whether he survived.
---
Technically I beat this one a while back, but took a break before playing through the DLC. It's absolutely brilliant. I especially liked the audio logs found throughout the game. For the DLC I interacted with terminals as I found them. For the main game I waited until the end to make all of the achievements easier to get, which I really regret. The DLC felt so much better because I got the story and the gameplay at the same time as opposed to mostly just gameplay then 80% of the story concentrated at the end. Sadly the last achievement seems to be bugged in VR. Overall I highly recommend the game.
---
This was a wishlisted game that I got a free key for from a generous SGer. It didn't live up to my hopes. The horrible movement by itself ruined the game to a large extent. I just noticed there's a free VR experience for it though. I suspect it'd be better in first person so I'll probably see what that's like.
---
Recent Acquisitions
April '19 Play Log III
I don't usually have three posts in a month, so pretty good progress overall. Granted most of the games were short, so that helps. Didn't get everything I would have liked completed - I'm still behind on new acquisitions, but it's about what I expected. Still, it highlights that even if I stopped getting any new games ever, it would still be years before my backlog is down to a more reasonable level, which is depressing.
---
Recent SG win. I feel like I should have enjoyed this game more; I'm really not sure why I didn't. Maybe I was just looking forward to it too much and had overhyped it for myself. Still, it was a good game and I'm glad I won it.
---
Got this one off chrono. It wasn't bad per se, I just didn't enjoy it enough to give it a positive review. I can relate to the daily grind of work life, but that doesn't make the game any more or less enjoyable.
---
My long Play or Pay pick. First time beating all three! I thoroughly enjoyed this game, though the last chapter wasn't as good as the others due largely to added game mechanics that I didn't enjoy. Also, I've decided achievements for not using hints are stupid.
---
Yes, this is my first time playing Deponia. Now I see why it's popular. I loved it, especially the songs at the beginning of each chapter. It could have used an in-game hint system though, as there were parts I never would have figured out how to proceed without consulting a walkthrough. I have 2 and 4, but am having trouble trading for 3. I may just have to buy it when it comes on sale.
---
Recent Acquisitions
April '19 Play Log II
A few more games off the list, and since there was no incoming this week, I actually made some progress!
---
If you enjoy Point & Clicks with a sense of humour, ever enjoyed silly Saturday morning cartoons, or have any sense of humour at all then I can't recommend this series enough. Sadly this was the last game, but I really hope they decide to make some more adventures with these characters as they're absolutely brilliant!
---
SG PA win. A decent puzzler, but like so many it fails to evoke much emotion despite being about a serial killer. I dislike achievements that require you to screw up. It's one thing if it's difficult enough that it'll likely happen anyway, but that's very much not the case here as it's a fairly easy game. Possibly worth playing for anyone who enjoys puzzles, as the way you solve them is a bit different than anything else I've played, as long as the lack of difficulty doesn't bother you.
---
Old SG win and medium Play or Pay pick. One of these days I'll learn not to use a guide unless I absolutely have to. Despite the occasional crash, I quite enjoyed this game.
---
Someone gave me a key for this, but despite advertising Rift support it doesn't work at all, so now I feel guilty for not being able to play it. Guess I should have paid more attention to the reviews. It also appears to be abandoned as the last forum post from the dev states that it now supports Rift with the 'only bug' being that Vive controllers are shown. I kind of think there should be a way to indicate to Valve that the store page is inaccurate and have them remove Rift support unless the dev actually fixes it. More work for Valve though so I can understand why they don't do it.
---
That's it for now, enjoy the Easter long weekend everyone!
April '19 Play Log
Remember last time how a flood of new games was making keeping up with incoming games difficult? It hasn't gotten any better. This would be a good thing if they were good games, but only one of the three recent acquisitions I've played so far this month was enjoyable. On the plus side though, 4 out of 4 games completed!
---
Play or Pay pick from my Wishlist Unplayed list. I really enjoyed this one. So much so that I added it to my favourites list. I'd like to try out some of the workshop levels at some point, but I have enough other stuff to play right now.
---
Recent SG win. I've come across quite a few games that have optionally collectible notes/letters/etc, but where missing them can leave you confused as to what's going on, or at least leave you lacking a background that would make the story more enjoyable. I can't say I'm a fan of this. I didn't want to miss any collectibles, but there wasn't an (English) walkthrough on Steam so I ended up using a video walkthrough, which is unfortunate. On the plus side I imagine I'd have constantly got lost without it. Overall I did enjoy it though.
---
I did not enjoy this game. It was on my wishlist for a while, which makes it all the more disappointing. After playing through roughly a third of the game I had a feeling I wouldn't like it, but I wasn't in the greatest mood when I was playing it so I hoped maybe it was just that. Not so much. The fact that there were a bunch of achievements for dying in frequently obvious ways was annoying, but still not as bad as the ending. Unless you have some sadistic tendencies I recommend avoiding this one.
---
Another one from my wishlist. It came on sale for 90% off a few days ago and I couldn't resist. I'm glad it was that cheap because it wouldn't have been worth much more. Not terribly surprising given the playtime and some of the reviews, but unfortunate nonetheless. Given twice as much development time it probably could have been a decent game, though I get that that's often difficult for indie devs.
---
Recent Acquisitions
One purchase, two SG wins, and a freebie from a generous SGer.
March '19 Play Log III - Goal Review Edition
Yes, another one already. Told you they wouldn't be on the backlog for long :). First though, since 2019 is 25% over (scary right?) I'm going to review how badly I'm doing on my 2019 Goals.
Overall:
SG:
ABC:
---
Goals
Part of the problem I'm having is that I considered how realistic my goals were in isolation. Turns out trying to meet them all is not going to happen.
70% beaten SG wins ratio: I'm doing fairly well on this one. I started the year at 50% wins beaten, and am now at 56%. I'm fairly happy with this.
Max 30 Wishlist Unplayed games: I started with 41 games in this list, have beaten a few, and am now at 48. Yikes. In my defence, that's largely because I realized I had missed a lot of games when creating the list. I'm thinking 40 is a more realistic target.
Much fewer abandoned games: I wasn't sure what would be realistic, but was hoping for 40. I started the year with 66 abandoned games and am now at… 66. I beat a few, am taking a break from a few I started, and started a few multiplayer ones with friends. So overall this goal is also going badly. 55 is probably a more realistic number, even that may be a stretch though.
Reduce games on the backlog: This one is one I've been trying to do for a while. I realized that while my unplayed % was going down, the number of games was still going up. Finally some progress here: 277 down to 265. I'm trying to reduce bought games and prevent new acquisitions from going on the backlog for long. A flood of new games is really putting this to the test though: 3 recent SG wins, 2 trades, and the first HB monthly I got in a while.
---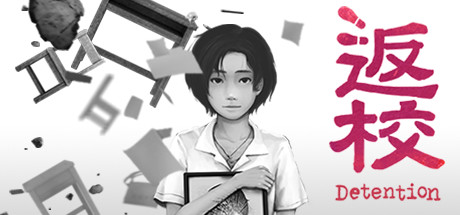 I've had my eye on this game for a while and finally picked it up. It was definitely worth it; I thoroughly enjoyed this game and highly recommend it to fans of the psychological horror genre.
Pros:
The atmosphere is very well done. It doesn't start scary in the prologue, but the atmosphere builds up as the game progresses.
The horror elements don't rely on jumpscares.
You learn a bit about Taiwanese religion, mythology, and life under martial law, though I wouldn't classify it as educational.
Cons:
I've sat here for a while trying to think of some and am coming up blank. If you enjoy horror games and/or learning about other cultures, you should pick this up.
Verdict: 8/10
For some reason I had a really hard time reviewing this one. I really enjoyed it though. I'm not sure if this would be considered a spoiler or not, so just in case: I'm not a fan of depressing stories or games. If it wasn't for that I may have given it a better rating. I'm still glad I played it though.
---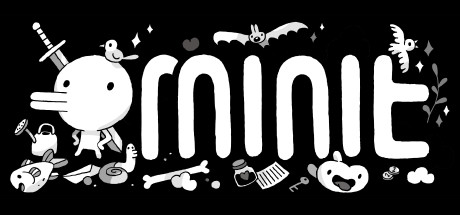 I charming adventure game about getting rid of a curse that ends each day after only 60 seconds. At first I thought the time limit would stress me out too much, but I didn't find that to be the case.
Pros:
Lots of hidden secrets to find
It's entirely possible to play the whole game without a guide, though it may take a lot of days of exploration.
You can die on purpose to end a day early, which is handy if you know you won't have time to get to wherever you want to go next.
There are 4 different houses, and you'll restart the next day from whichever one you visited last, allowing you to spend less time going to a far location and more time exploring.
You'll eventually unlock a way to teleport between houses, making changing starting locations easier
Cons:
There's no way you'll find anywhere near all of the hidden stuff without a guide.
The ghost Mary can help with that by giving hints, but if I hadn't looked at a guide I doubt I'd have ever figured out how to unlock her anyway.
You can unlock 'Mary's Mode' which has no time limit. This would be really useful to get all of the hidden stuff, except guess how it's unlocked? By finding all of the hidden stuff. You can still use it to cheat an achievement or two but the biggest use case for it is gone.
I beat the game after finding everything but Mary's Mode didn't unlock. The only things I can think of were that I killed some snakes, and I did it after beating the boss (i.e. I beat the boss, hit continue again, got everything, then beat the boss again). A more clear indicator that it exists and the requirements for unlocking it would be nice.
Verdict: 8/10
From the April HB Monthly. It's quite a good game. Between it and Mutant I'm really glad I got the bundle. It's beaten for now, but I plan on getting remaining achievements tonight.
---
Added to the Backlog
Another SG win (though I've yet to receive it so I hope I'm not speaking too soon). This one was on my wishlist so I'm looking forward to playing it.
Paradigm

March '19 Play Log II
A few more games finished and a few more added.
---
This game had a lot of unfulfilled potential. The idea is you get stuck in a sort of video game world and go through from the earliest shooters through to later ones, also visiting some other significant genres of games along the way. It's neat, especially combining shooters with non-shooter genres, but the later shooters don't feel terribly well done. Worth playing if you're looking for a nostalgia trip, but not if you're looking for a good FPS.
---
Play or Pay pick from my ABC list. Another game where the unique theme ended up making for not always great gameplay. Absolutely worth playing for the humour, but only if you can overlook the quite flawed gameplay.
---
My first ever SG win finally beaten! This one is more the type of game to pick up and play when you don't have much time. It gets a bit repetitive to beat all at once (at least for me personally). The achievement I'm missing is for multiplayer, which is dead. It'd be nice to have it completed so if you have the game and feel like helping me with it feel free to add me, but I can't be bothered to find someone to play with myself :P.
---
SG/PA win. Another attempt to try out a genre I don't usually play. Not a terribly good choice though I think. It's not bad, it's just not good enough for a positive review. As much as I enjoy choices matter type games, I think replaying them isn't interesting enough for me as I quickly get bored during the parts that are the same.
Added to the Backlog
But hopefully not for long.
March '19 Play Log
Mid March update with a few more games beaten. W00t! 4 out of 4 games completed! I don't think that's ever happened before.
---
Yet another old SG win. This was abandoned for a while, then marked as won't play, but I don't like how much that list is growing and this didn't have much playtime left. I don't get why people enjoy it.
---
Bought this one in a sale a while back. It's quite good. I fully intend to get the third one at some point.
---
Another abandoned game completed. It's quite good, though maybe a bit daunting if you're not familiar with Linux/coding. Certainly not impossible as long as you're not a technophobe or otherwise overly intimidated by the idea of learning to use a command line. I played the Labyrinths DLC too, but it was before it was abandoned and I really don't remember it. I considered replaying it but couldn't be bothered.
---
A recent SG/PA win from our friendly neighbourhood Beer loving Mouse. This is the first horror game I've played in VR, and man it was scary. At first I could only play for half an hour at a time, I managed the last hour at once, then went back and got some achievements I had missed or were bugged the first time around. If you have VR it's probably worth playing. I'm not sure how it would rate outside of VR, I'll let someone else be the judge of that.
---
Added to the Backlog
February '19 Play Log II
A few more games completed this month. Not as many as I'd like, but overall 8 games off the backlog in February and 3 added, so progressing in the right direction. I also caved and added about 7 games I haven't tried to my Won't Play list. I hate doing that but they're games that realistically I'll never play. Some because of bad reviews (Umbrella Corp, F1 2015), because they're just not my thing (Sega Mega Drive, Fall of the Dungeon Guardians), or because they're multiplayer only and largely dead (Guns of Icarus Alliance/Online, Rising Storm). Sadly Fall of the Dungeon Guardians is an SG win which I have no idea why I entered. Oh well, live and learn.
---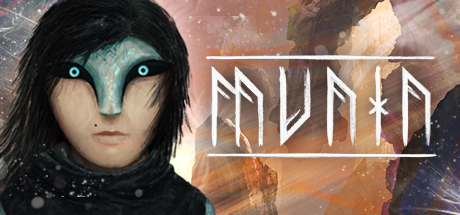 Munin
6.5/10
12 hours playtime
More
This is a decent puzzle game that gets more and more difficult. The last chapter especially, but the end of each chapter is always difficult. It's Norse mythology themed, but there's no real story. Similar to Reflection of Mine you'll enjoy this if you're patient and enthusiastic about puzzles. If you're more of a casual puzzler or prefer games that have story as well this may not be a good pick.
Pros:
Each level has its own theme, including some quite good background scenes
Each level has its own unique mechanic that adds a challenge and generally matches with that level's theme
Thanks to the themes and the different mechanics, new chapters don't feel repetative
Cons:
The later chapters are quite difficult and require a lot of patience
No hint system, so if you feel like you're stuck your options are trial and error or watching playthroughs online
Verdict: 6.5/10
SG win on my ABC list. It's a pretty good game but as with Reflection of Mine I'm realizing just puzzles isn't enough for me. There really needs to be a decent story as well for me to enjoy them. If you are enthusiastic about puzzles though this would be a decent game to check out.
---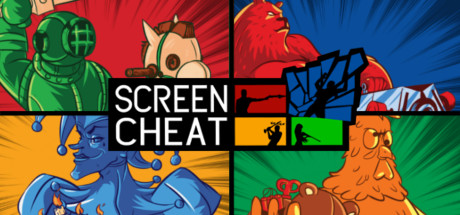 Screencheat
8/10
8 hours playtime
More
This is a great game to play with friends. Playing solo with bots or online if you can find someone to play with is fun, but playing local multiplayer is probably the most fun IMO.
Pros:
Puts a new spin on shooters
Bots are pretty decent so it's still fun to play solo with them
Many of the weapons are completely ridiculous and a lot of fun
Many game modes to try
Cons:
There's a level system but I've yet to see any reason to try and level up. It unlocks new characters that get randomly selected for you/bots/players but since everyone is invisible until they're dead there's not much point to them.
You can't use a second keyboard & mouse for local multiplayer, so if you want to play local co-op (and get the 4 local players achievement) you need to have 3 controllers
There's a decent number of maps but after a while they get repetitive. An update with a few more would be welcome.
Verdict: 8/10
Technically this isn't beatable since it doesn't have a story, but I got as many achievements as I intend to. I may revisit it from time to time, especially if I have friends over, but I'm more or less done with it so I'm considering it completed.
---
Added to the Backlog
Also won 'The Other Half' on SG, but since Steam is still learning about it nothing works. Steam really is a slow learner. It should consider going back to school or hiring a private tutor.