RikkiUW's profile
Despite attempting to work on my backlog, it was still growing faster than it was decreasing so I'm now only entering for SG games I really want, and only keeping bundle games I genuinely want to play. And I'm determined not to let my VR backlog grow much, despite seeing so many good games.
As you can see from my favourites list (which is in no particular order) my taste is varied. I tend to like games with story. I also like games that are unique in some way. I tend to play more short/medium games than long games as I get bored easily (which explains my large 'unfinished' list :P). I will stick with a game if it's good enough though. I've never been into massively multiplayer games. Actually I play single player almost exclusively, but I'm usually willing to try multiplayer/co-op for games I like.
I don't consider myself an achievement hunter. I generally try to get as many achievements as I can in one playthrough and leave it at that. I do want to improve my % though. I'm on truesteamachievements.com, if anyone has an account there feel free to add me.
My intention is to create a post for every 3-4 games beaten, including a review on steam. I find other people's reviews helpful, so why not help other people.
---
February '19 Play Log
I got sick of making such slow progress on my backlog so started trying to beat one short game every evening I had time. Sadly most don't contribute to my goals, but I enjoyed most of them nonetheless.
---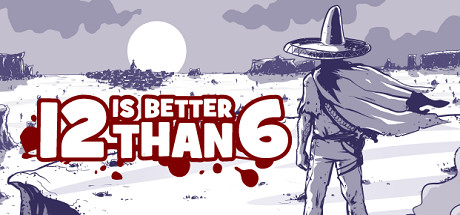 12 is Better Than 6
8/10
9 hours playtime
More
Overall a very enjoyable top down shooter. Generally I avoid these in favour of third or first person shooters. This one works very well though.
Pros:
The unique pen and paper art style works very well
Challenging, but once you've died a few times and figured out where everyone is/where they move, it's not too bad
Good weapon variety - I particularly enjoyed the bow
Cons:
Calling Native Americans 'gringo' doesn't seem right to me
The protagonist's few one liners get tired quickly
The story is kind of all over the place, and just sort of ended. It was really just an excuse to kill a whole lot of people. It isn't bad, but it could have been much better.
I think a bit more humour would have made this much better
There should be more variety in terms of where the random side missions are, instead of just having two or three and changing where you start.
Verdict: 8/10
SG win, Pay or Play, and ABC list. Overall I thoroughly enjoyed this game and am glad I won it.
---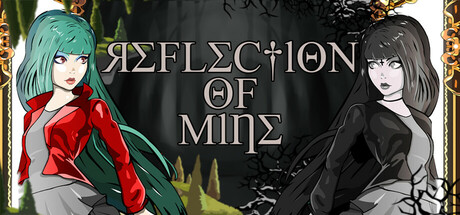 Reflection of Mine
6/10
14 hours playtime
More
I was somewhat torn on whether to recommend this. It's not bad, but it's fairly difficult in parts and gets boring quickly. I'd recommend this primarily for people who are very enthusiastic about puzzle games and like a challenge. If you're more of a casual puzzler and/or the story is a big part of the appeal I'd recommend you skip this one. I frequently went to play this after work and found my brain was just too tired to work out any of the puzzles. Overall I think this could benefit from being shorter, cutting out maybe 20% of each level.
Pros:
As each of the 4 levels progress it introduces new mechanics to keep things interesting, starting easy and getting harder.
The story is interesting for the most part.
The next level is unlocked half way through the current level, so you can skip the harder puzzles if you find them too difficult
Cons:
I was expecting a game that also teaches you about multiple personality disorder and what living with it is like, but that's really not what this was. It seemed to just using the disorder as game mechanic.
Towards the end of each level it gets very difficult. Expect to spend a lot of time repeating levels until you figure them out.
The 'hints' show you exactly how to get through the level, so even when I was stuck I didn't want to use them
Maybe there were too many personalities, or maybe I was just sick of it, but found the story got lost towards the end.
More emphasis on each personality not knowing what happened would be beneficial for the story I think. Something as simple as panicking because suddenly everything is on fire and not knowing what happened would be good.
It's entirely unclear how to unlock neurosis mode. Turns out you need to say 'yes' to the final question first, then no. If you do it the other way around you'll need to replay the level and answer no again (at least I think this is how I finally managed to unlock it).
If you move on to the next level without completing the current level you'll end up skipping a significant chunk of the story, including how the next personality emerges.
Verdict: 6/10
SG win that sounded interesting but didn't live up to my expectations. Infuriatingly 100%ing hard mode doesn't unlock the achievement for normal mode hence the one missing achievement. It dragged on a lot so I'm glad I'm finally finished with it. Now if only I could finish Munin…
---
Supreme League of Patriots Issue 1: A Patriot Is Born

Supreme League of Patriots Issue 2: Patriot Frames

Supreme League of Patriots Issue 3: Ice Cold in Ellis
I wasn't sure what to expect with this series, but thoroughly enjoyed it. It's quite funny and doesn't take itself seriously in the slightest. Sadly it doesn't seem there's going to be a season 2. If you're open minded and enjoy point and click games it's worth playing if it's in your library. Click for individual reviews.
---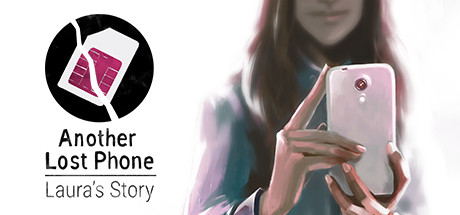 This isn't a bad game, but it's not good either. It's too predictable and lacks surprises of any kind. Nowhere near as good as the first one. These types of games require the story to be good for it to be enjoyable, and this doesn't pass that test.
Pros:
Generally the puzzles are neither too easy nor too difficult, but there were a few that had me stumped for a while
Cons:
I had a guess as to what would happen within the first 5 minute of playing. Granted it wasn't quite correct, but it wasn't far off. From there there was nothing surprising, and the overall story wasn't terribly interesting either.
Verdict: 6/10
I was quite happy when this came up on chrono as it was on my wishlist. Glad I didn't spend money on it though. It was predictable without an interesting story.
---
Well that's it for now. Only a few days left in the month but I have plans for a few more games, including some that are actually on some of my priority lists. I bought Budget Cuts for my Rift last week and am really, really enjoying it. Looking forward to playing it this weekend, but not looking forward to it being beaten. Hopefully I can find more equally good VR games.
January '19 Play Log II
Overall:
SG:
ABC:
A bit late, but here's the last game I beat in January. Sadly I'm not starting the year off well in terms of backlog progress.
---
I feel bad giving this game a thumbs down, but I just can't recommend it. The proceeds go to a good cause so if you want to support that by all means get it, but don't expect the game to be worth the money.
Pros:
Great soundtrack
The simple and cutesy graphics are quite fitting
Supports a good cause
Cons:
Poor voice acting
The fighting is still not great - some enemies seem to hit you even if you're standing beside them, others rarely hit you if you stand still right in front of them
The fighting is overly simplistic - making this more challenging/interesting would have been better. As it is you have your main attack, dodge, and a secondary magic-type attack that seems to kill most non-boss enemies in one hit.
Both the fighting and the puzzles are for the most part very easy, there was never any challenge thus no feeling of achievement on succeeding.
Dying doesn't seem to matter. Don't get me wrong, having to restart a level every time you die would be frustrating, but there's no 'oh no I died' feeling. You just pick up where you left off - killed enemies are still dead, whatever you were fighting is back to full health. Taking Zelda Majora's Mask as a random example, Link generally had some sort of groan/sound effect, there was sad music, and the camera zoomed in on him as he died, and you restart at the begining of a small area. This just restarts where you left off.
You're never invested in the story (perhaps that would be different if you were personally affected by cancer). At the beginning you're told there's a celebration (a celebration of what?) and oh no cancer has attacked, now you have to save the village (there's a village?). Having the game start during the celebration in the village, allowing you to see even a small square and talk to people to find out more about the village, it's history, and what the celebration is likely would have made me much more invested in saving it.
It felt a little to cliched (is that the right word?). This is entirely a matter of opinion - maybe it would be great for those personally affected by cancer, but for me I would have preferred a more metaphorical, read between the lines type of experience. Battling cancer using inner strength as a weapon in a game felt silly, even though it is true in real life.
Verdict: 4/10
To be honest part of the reason I'm late is that I didn't want to review this game. Given that proceeds go to a good cause and was loath to give it a bad review, but it just wasn't good. The voice acting was easily the worst I've heard. The game would have been much better with no voice acting at all. It's understandable; the develop did the voice acting himself presumably to save money, but it really takes away from the rest of the game (not that it would have been great without it).
---
I've joined Pay or Play and am working on two other SG wins as well, so hopefully February will be more productive.
January '19 Play Log
So now that the new year has begun, I've decided it's time to set some goals. Previously I had said 3:1 beaten:activated ratio. I'm at exactly 1:1 right now (11:11 since December 1st), so that's not exactly going well. In my defence though, Christmas, sales, VR, and whatnot have resulted in more activations that usual (I hope). I think I'm going to keep tracking that ratio, but instead of keeping 3:1 just make sure I really want a game before I buy/enter/trade for it.
Goals
I'm really hoping these goals aren't challenging enough, because I would like to make much more progress on my backlog. I don't want them to be unachievable before the end of the year though.
70% beaten SG wins ratio: I've been on SG a bit over a year now, and have a beaten/completed ratio of 50% (in fact I ended the year with exactly 100 games on my SG list). Not half bad considering I went a bit nuts at first and entered anything I had a chance at winning and didn't look awful. Unfortunately that means there's some less interesting games to play, but there are also some that look quite good. I hate marking games as won't play so I'll continue trying to avoid that, though it may seem silly.
Max 30 Wishlist Unplayed games: I've recently started using lists. One that I track is games I had in my wishlist at some point and have gotten through some means but haven't played. There's a shocking 41 games on it right now. I'd like to reduce that.
Much fewer abandoned games: I don't have a specific goal for this one, but I have over 60 games I've started and abandoned. Some of these don't have a 'finished' point, but most do. I'd like to get this down to a more reasonable level, maybe 40 this year?
---
ABC Challenge
Now that there's a new ABC Challenge, I figure it's high time I did the old one. As per my goals I've picked from SG wins, Wishlist Unplayed, and abandoned games. I may switch up a few as I go, we'll see. I don't have any X games and the only thing I could do for V was complete Viscera Cleanup Detail: Shadow Warrior as I had missed one achievement. I have every other letter though, and nearly every one of the games on there covers one of my goals.
---
PA/SG win. I feel like I should have known I wouldn't like this, though maybe I'm being too hard on myself. I always feel bad about winning games and then not liking them. Especially when there are clearly people who would have enjoyed it.
---
Another PA/SG win. Part of the reason this month has been less productive in terms of number of games beaten. I grudgingly give keyboard/mouse FPS control fans permission to say 'told you so'. But only once. After that I'll throw my still-sometimes-superior controller at them. I grew up on consoles so controllers are what I'm used to, plus now that I got a Steam Link I can play on my much larger TV. I really wish I had started with keyboard/mouse for this one though. I don't usually play games on hard but I wanted to get more achievements. I wasn't enjoying it because of the difficulty, but it was much easier once I switched to keyboard and mouse, which also allowed me to use quicksave/quickload.
---
Old SG win & ABC challenge. Honestly just played it to get it off my SG list. I'm sick of HOGs. If you enjoy them though this isn't too bad, but I think Artifex Mundi is slightly better, especially with the story.
---
That's it for now, hopefully a few more to come this month though. I'm 17 hours into Talos Principle VR, but with the DLC I'm probably not half way through yet so I doubt that'll be done the month.
Does anyone use keyboard & mouse with Steam Link? I'd love to know how well that works, particularly from a comfort point of view.
December Play Log & 2018 Summary
December 2018 Overall:
June 2018 Overall:
December 2018 SG:
I only joined in June, so it's not been a full year, but already some progress. Not as much as I'd like but actually more than I expected. I know I've made more progress on SG but sadly I don't have the stats for that and I'm too lazy to figure it out manually.
---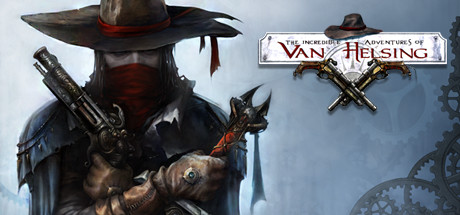 I thoroughly enjoyed this. If you enjoyed Diablo III you'll probably like this.
Pros:
Decent graphics
Good voice acting
You don't have to use both melee and ranged weapons, but if you do want to you can switch seamlessly
Katarina adds some funny commentary
Never feels grindy
Cons:
If you want to use both melee and ranged, you won't get enough levels to level them both up terribly well
In fact, I did every side quest (I think) and didn't get enough levels to unlock the later spells/abilities/etc, though I levelled up the main ones all the way. You can unlevel earlier ones by paying but I never really saw a reason to switch and try the others.
One of the achievements is to not kill a certain type of creature, but there's no way to tell if you have or not so if you kill the first one you come across without realizing it you're left to tiptoe through the areas where they are even though you may as well just kill them.
If you use a controller you can't compare a ring against the off-hand ring
Verdict: 7.5/10
Longest SG win I've ever beaten. In fact longest game I've beaten in recent memory. Curse my short attention span… as it is it took my longer than I intended it to. I quite enjoyed it though so I'm happy I got through it, and am very happy with my achievement score. I actually managed to get the 'But they are so cute!' achievement for not killing any Igors! I was somewhat tempted to start a second run through and get a few more. I'd rather get through my backlog though.
---
Overall a decent little point and click. There were a few points where I consulted a guide but for the most part I did it without help. Worth getting on sale if you enjoy the genre, especially if you have an interest in history.
Pros:
the main character develops throughout the story (which is good because he's obnoxious at the beginning)
puzzles aren't overly difficult for the most part
Cons:
There are some glitches where the game will sort of freeze you from moving/interacting temporarily. They seem to be worse when skipping dialogue/teleporting but they occur without that as well. This can be a problem near the end where timing is relevant. Luckily restarting the game seems to solve them.
Verdict: 7/10
Another SG win. I had intended to only play SG wins this month to drive down that unplayed list, but got sidetracked by recent purchases and VR, unsurprisingly.
---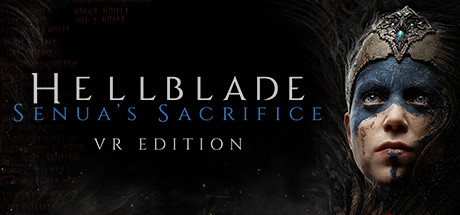 A truly amazing game. There's a lot of depth to the story which I'm not terribly good at deciphering (I'm too literal), so I had to look at an explanation after, but it makes sense. I hope there's a sequel, but at the same time from the point of view of the story I'm not sure if there should be. Maybe a sequel that's a different story (i.e. not a continuation of Senua), or a prequel, would work (yes I'm thinking of LiS). I'll definitely be looking into the developer's other games though.
Pros:
the story is amazing
the combat difficulty is dynamic, it adjusts to you as you play so it's never too hard or too easy
good graphics
I enjoyed the lorestones' stories and how they were often relevant to what Senua was doing at the time
the combination of puzzle and combat is good and well balanced
superb voice acting (I know I recognize Druth's voice from somewhere…)
great soundtrack
Cons:
Sometimes when opening doors if you are not in the exactly right spot Senua glides to the right spot instead of moving naturally
At certain points Senua is supposed to be (and does sound) emotional, but if you actually look at her face her expression is often blank.
The game is divided into sections, as are the lorestones. It turns out though that the rune on the lorestones isn't fixed, it just takes the next rune for the section. I thought I could use the rune to tell if I'd missed one within a section. I didn't realize this until the second last chapter that wasn't the case, and ended up missing a single lorestone. If the runes on teh stones were fixed it would make it easier to tell if you had missed one and could (often) go back and get it.
Verdict: 10/10
First beaten VR game! I've been waiting to play this for a while, and it was worth it. I'm still miffed I missed that one lorestone though. I'll probably go back and replay it to get it at some point. And of course I'll have to play the non-VR version to… can't have that on the 'won't play' list. I can't recommend this highly enough, especially if you're good at reading between the lines, unlike me.
---
As a fan of the movie I thoroughly enjoyed this game. If you're a fan it's well worth purchasing if you can find a copy.
Pros:
Christopher Lloyd is back as Doc Brown
Marty's voice acting sounds extremely similar to Michael J. Fox
Most (though not all) of the other voice actors are good, with voicing fitting for the characters they play (Jennifer was probably the only bad one)
Quite funny, especially at the end
Good hint system means you can get progressively more obvious hints and likely won't need to consult a walkthrough
Cons:
I'm not a fan of the episodic format for this game, it feels very episodic, like it's several separate adventures instead of one. In a way it kind of is.
The controls aren't great, I constantly got confused and ended up going in the wrong direction
Verdict: 8/10
I'm at my parents' place for the holidays and am borrowing my mum's computer which is a potato. I've had this on my mind for a while so this was the perfect time to play it. They left this open for a sequel at the end. Too bad it'll never be made.
---
Also Completed
Click for review.
November Play Log IV
So I got an Oculus Rift a few days ago, finally got around to playing it today. It's really immersive. I was playing Robo Recall and the part at the very beginning where they all jump at you made me jump, I almost dove out of the way IRL. I'm looking forward to playing some more games on it, I think it's going to get me in slightly better shape though because I'm not used to standing for that length of time!
---
I won the second one in a PA giveaway then realized I hadn't beaten the first. This is an amazing game, definitely one of my favourites. It probably helps that I have an interest in privacy and security, but I still think everyone should play it if for no other reason than the fact that it's thought provoking and lets you see both sides of the mass surveillance coin.
---
SG win. Decent but not great, not much more to say than that.
---
PA win. My biggest complaint is the options. A lot of them, particularly in the last chapter, felt like 'how would you like to be an asshole?' Whereas the first game felt like there were less morally questionable options that you could choose if you wanted to (try to) be the good guy.
---
A friend was visiting and we were looking for local co-op games to play and arrived at this one (and Goat Simulator). It was a lot of fun. I'm not a big multiplayer person generally, but I highly recommend playing this with a friend if possible. You'll have a laugh, you can still replay solo because it becomes more challenging with only one person.
---
That's it for now. I quit my job recently and have a week off before starting a new one on the 10th. I'm planning on getting some painting done, and of course plenty of gaming. My original plan had been to tackle my SG backlog, but the Rift may throw that plan off a bit! I hope everyone enjoys their December/Holiday Season as much as one can enjoy such a cold, dark time of year.
November Play Log III
So after five an a half years working at the same company straight out of university, I handed in my resignation on Friday. Mixed feelings overall. I used to really enjoy working there but changes over the last year or so meant that was no longer the case. I'm done at the end of the month, and on the 10th I'll be starting a new job with a significant raise and (more importantly) more interesting looking work. During the week off I'm hoping to make some good progress on painting my house, and of course playing an unhealthy amount of video games.
---
Semi-recent SG win. On the plus side it was better than any of the games I played in my last post. On the negative side, I now have to get the rest of the series. They're cheap, but my backlog really doesn't need extended any more than it already is.
---
I absolutely loved this game, and highly recommend it for anyone looking for recommendations for the winter sale. A lot of games these days are 'more of the same'. This game? You've never played anything like it before.
---
SG win. TBH I really only played it because it's short and I want to reduce my SG backlog. Definitely falls under the 'why did I enter for this?' category. Thankfully I'm getting better at avoid those. I said in the review there was no challenge but I also was lazy and used a lot of hints so that may not be entirely true. But all of the solutions were reasonably obvious so I still think it's easier than Artifex Mundi games.
---
Won this on SG Sunday morning and beat it the same day. Hurray for keeping up with wins! Except I won 2 other games in the last 3 days so I'm not really keeping up. I thoroughly enjoyed it and recommend it for anyone who enjoys learning about other cultures. I intend to pick up the DLC next time it comes on sale.
---
Coming Up Next
November Play Log II
This wasn't really a great week for games. Thankfully I have some that look pretty good coming up next.
---
SG win that I'm finally giving up on. I'm not a fan of really difficult games where you're constantly dying. This game did have potential and at first I quite liked it, but I kept running into sections I'd have to retry over and over. Eventually I got to a section I couldn't get passed and realized I wasn't enjoying the game and was playing it just to beat it and get achievements.
---
If you like HOGs you'll probably enjoy this, don't expect a story though. I got this recently, I don't remember where from though. I liked Artifex Mundi games at first but more because of the story. The HOGs in this game are much better than the more typical 'here's a cluttered picture and a list of objects to find' style. Instead they're all hidden in the environment. There's no story though despite the name.
---
I feel bad for giving this one a bad review, but it seems silly giving a good one when I didn't enjoy it. I think I'm probably in the minority there though. I'd be curious to hear other people's thoughts.
---
Again, I hate dying repeatedly. It's not as bad when you start right before the fight, but when you have to trek for 2 minutes to get to it every time it's just annoying. This game does have potential and I'd like to continue if I could get past the fight I'm stuck at. I may give it another try at some point but for now I'm done with it.
---
Coming Up Next
November Play Log I
So I already have enough games to make a post and we're not even a week into the month. Hopefully that means this month will be more productive than the last!
---
SG win which I beat a few hours after my previous post. Arbiter Libera pointed out that this was supposed to be part of a trilogy. It's a pity they didn't learn from their mistakes in this game and make a sequel, because this could have been a fantastic game if the controls were less frustrating.
---
SG win for Playing Appreciated. I thoroughly enjoyed this game. If you enjoy story based point & clicks I highly recommend it.
---
I got this in a humble bundle and regret keeping it. I originally intended it to be for Spooktober but but annoyed when I exited (because I couldn't alt-tab out) and discovered that the save took me back to the beginning of the night. Given the positive reviews though I decided to give it another try, but trying to beat this game just felt like it would be a repetitive exercise if frustration. Granted I wouldn't say I'm a 'fan' of horrors, but I played through Outlast and quite enjoyed it (of course it helped there was a story there). From what I played, probably 15-20% of the time you're actually doing something, and the rest you're simply waiting for the 'monster' of the area of f-off. Not my idea of fun.
---
10/10 may seem a bit generous but it's honestly the most enjoyable game I've played in a while. Don't play it if you like feeling like you've 'achieved' something at the end of the game though. Both the story and gameplay are really random, but it's a lot of fun. I'm not sure how else to describe it without giving anything away, so you'll just have to play it.
October Play Log II
Still not as much progress as I'd like :(
---
An SG win that I had abandoned. Finally beat it for Spooktober. Overall meh. Guess I'm not a fan of dungeon crawlers.
---
I don't recall where I got this. I think I may have bought it on Steam a few years ago. I had started it and forgotten it so I decided restart and beat it for Spooktober. Overall a very good horror game…
---
… the DLC, on the other hand, sucks.
---
Almost Finished
---
Coming Up Next
---
If I Don't Get Too Distracted By
October Play Log I
Not much progress so far this month. Partly because I have a friend staying with me for a while, partly because I've been spending some time on longer games.
---
I entered a load of giveaways for this on SG, but never won it so I ended up trading for it. It's fairly good but not 'play this now if you have it' good.
---
I really don't remember where I got this, but it was short and fits with the monthly theme. It does have potential but it's woefully incomplete as is.
---
An SG win that I'm really glad I won. If you're a fan of story driven games I highly recommend this.
---
Also Playing