RikkiUW's profile
Despite attempting to work on my backlog, it was still growing faster than it was decreasing so I'm now only entering for SG games I really want, and only keeping bundle games I genuinely want to play. And I'm determined not to let my VR backlog grow much, despite seeing so many good games.
As you can see from my favourites list (which is in no particular order) my taste is varied. I tend to like games with story. I also like games that are unique in some way. I tend to play more short/medium games than long games as I get bored easily (which explains my large 'unfinished' list :P). I will stick with a game if it's good enough though. I've never been into massively multiplayer games. Actually I play single player almost exclusively, but I'm usually willing to try multiplayer/co-op for games I like.
My intention is to create a post for every 3-4 games beaten, including a review on steam. I find other people's reviews helpful, so why not help other people.
---
November '19 Play Log
I just added a bunch of people on Steam for Ninglor's Secret Santa event, so I thought it'd be a good idea to remind everyone I still exist by actually posting an update :P. I may have gotten slightly addicted to No Man's Sky, so I didn't get much done in November. I put 61 hours into it last month, pushing it all the way up to my second most played game after Skyrim.
---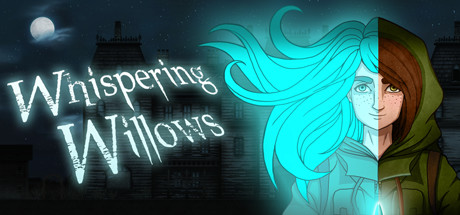 Whispering Willows
7/10
3 hours playtime
More
Pretty enjoyable side scrolling puzzle/adventure with a good story. I had to consult a walkthrough twice, but overall the difficulty is good.
Pros:
The story doesn't whitewash and romanticize history
Good story
Puzzles are logical, and neither too challenging nor too easy
Cons:
The ending was anticlimactic
The controls could have been more responsive
Not being able to run inside is really annoying considering there is some back and forth (mainly when you're not sure what to do next)
Verdict: 7/10
SG win played for PAGYWOSG. Pretty decent overall.
---
Play or pay pick & SG win. Forgot to review and I don't remember enough for a proper steam review. Didn't enjoy this one. The story (and thus achievements) change based on your choices and you can get a bad or good end. I kept getting stuck and having to refer to guides. There were some changes made after it had been out for a while though so the guides weren't always helpful. I tried to get more of the achievements but ended up getting stuck and giving up since existing guides were not up to date.
---
Also played a few free games I had been meaning to try. Off-Peak was decent, it's from the same developer as Norwood Suite. Marie's Room was okay, nothing special. Blameless was crap.
---
Recent Acquisitions
October '19 Play Log II
Just managed to finish all of the games on my list for October. I'm getting really close to my goal of 70% beaten SG wins which I'm happy about.
---
This was on my wishlist for a while before I acquired it somehow. Pretty good but the platforming sections took away from it for me. Another example of an unusual concept that works quite well.
---
Played for PoP. This one was also on my wishlist for a while before it was in a Humble Monthly. Thoroughly l enjoyed it and definitely recommend it to fans of either shooters or story based games. I actually played it through twice to get the remaining junction achievements. I think that's the first game I've actually replayed (I pretty much speedran it though, skipping most of the cutscenes and collectibles). Sadly the different choices have very little impact, which is probably the game's weakest point.
---


I got near the end of this a while back and found it too difficult so I abandoned it. Managed to finish it now. I didn't review this one because I really didn't know how. It's somewhat enjoyable but very difficult. It may seem vaguely similar to Human: Fall Flat in so far as you can grip using 4 corners of bread vs arms and legs. However, this game is much more difficult. Partly that's because the levels are much more challenging, and partly it's because you also have grip and cleanliness to worry about. The magic marmalade (which prevents dirtiness if you have too much trouble) is the only reason I managed to finish it. I still like the unusual concept and story snippets though. There's a free roam mode but IIRC you need to beat the level on story mode first. Rampage and bagel race were much easier. Overall I think this game had potential but was simply too difficult to be enjoyable.
---
Old SG win played for PAGYWOSG. This was very disappointing because it had so much potential to be good, but too many things that took away from it. The first two patients are quite fun to play, and the tutorial isn't even that bad, but I really didn't like the last two. They were too predictable right from the beginning.
---
Recent Acquisitions
October '19 Play Log I
A few theme-fitting games this month for the first time in a while. I'm currently playing Nevermind in VR which fits the theme too. Hope everyone's enjoying the fall while it lasts. I'm really not looking forward to winter (not that I ever do).
---
Got this in a Humble Bundle not long ago. Shouldn't have kept it. Played it for the monthly theme, not that it fits (despite the tag). I really don't understand why these games are well liked.
---
Recent SG win that fits the monthly theme. Quite good in VR, but I don't think it was worth the dev's time to create a non-VR version. Had some nice features like working mirrors and a body you can see why you look down. Quite scary too, I nearly chickened out. There was one part where I was underground and it emerged into what looked like the bottom of a well, so I looked up and saw a masked figure looking back at me. Really made me jump.
---
This one was from my unfinished list. I got it and played most of the way through it nearly 2 years ago, but got stuck on the last level. The story was quite short which resulted in a lot of negative reviews, but they all seem to be missing the fact that there is a huge number of challenges and an endless mode. HLTB time is 20 hours to complete so I really don't think it's overpriced by that much. I only finished the story for now, but I intend to come back to it and do more challenges and achievements later.
---
This one was on my list for last month but I didn't quite get through it. It's an excellent game, but I couldn't give it an excellent rating due to the number of bugs/glitches/crashes I came across. Personally I don't think this is acceptable on release. It's definitely not acceptable several years down the line. That said, I'd love to see a sequel. I also intend to come back for a typhoon playthrough at some point.
---
Recent Acquisitions
September '19 Play Log II
Just one more for September unfortunately. I'm currently playing Prey and was hoping to beat it y the end of September it but I'm taking my time and trying to complete all side quests so that didn't happen.
---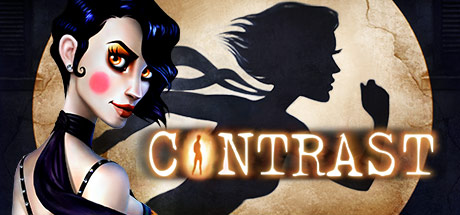 Contrast
9/10
4 hours playtime
More
Absolutely loved this game. The unique concept works very well, and I thoroughly enjoyed it despite normally not liking (or being good at) platformers. I'd love to see a sequel to this game. I did have a number of criticisms, but they were all relatively minor and I enjoyed the game in spite of them. Highly recommend.
Pros:
The entering and leaving shadows to solve puzzles mechanic works very well
The collectable luminaries (some of which are needed to solve puzzles) are sometimes easily accessible, and sometimes more challenging. This means you can just go after the easy ones if you want, or you can try for the (slightly) more difficult ones
The story-related collectables are never hidden too well, so as long as you explore you'll likely find them all
The puzzles start off easy and get harder at a comfortable rate
The 50's Vaudville art style looks brilliant and suits the atmosphere perfectly
The soundtrack is amazing
Cons:
The controls outside of shadows could have been better, it sometimes felt a bit too unpredictable where you'd jump
For the most part the shadow controls worked well, but the third chapter could have used more polish. There were some areas I consistently was booted out of the shadow world for no obvious reason.
I didn't come across any luminaries that I couldn't figure out how to get to fairly easily. They could have done with adding some more challenging ones.
The third chapter came on much stronger in terms of story than the others, so it felt a bit out of balance. The first two you're wondering what's going on with the shadows, why can you enter them, why can no one see you, etc, but the story or collectables never address it. Then in chapter three suddenly it's all about that. I think those sorts of questions should have been at least hinted at more gradually. If it had been extended over a fourth chapter it likely would have been ideal.
The ending leaves you with a lot of questions. Granted this is intentional, but it's not a case of it being open to interpretation. Even if you really consider everything in the game and think about it you're still going to be left with some questions, or at least uncertainty. To a certain extent this is a good thing, but personally I would have preferred it to be a tiny bit clearer (unless it was intended for a sequel of course).
Verdict: 9/10
I absolutely loved this game. The ending could have been better; specifically it would have benefited from being stretched out over an additional chapter. If anyone is on the fence about getting/playing it I highly recommend it though.
---
Recent Acquisitions
---
Goals
Looks like I'll only be able to achieve 2 of my 3 goals for the year :(.
70% beaten SG wins ratio: I'm at 66% now. If I can continue to beat 2 per month I should be able to achieve this without issue.
Max 30 40 Wishlist Unplayed games: This one was a complete disaster. I'm currently at 52, including Prey which I've yet to beat. The issue is that I'm growing this list at least as fast as I can shrink it, sometimes faster. Perhaps I've spread my self too thin goal wise.
Much fewer (55) abandoned games: Once I've beaten Prey I'll be down to 55, but once I pick up another game I'll be back up to 56. So I'm really close here. If I'm really good I may even be able to get to 50. That'll be a stretch though considering fewer and fewer of the remaining games have a lower number of hours left.
September '19 Play Log I
So much for fall being less busy. The end of the year will also be the end of my current work contract. I've been head-hunted by recruiters which is good, but it means interviews and calls and whatnot are beginning. And at the same time, work is getting really busy due to due dates coming up that we can't possibly meet. And a big boss will be in town next week so the pressure will be on. And working weekends have been mentioned (I believe my contract limits me to 48 hours a week so I should have an excuse to limit it which is nice). Also, I'm trying to get some home improvement stuff done before winter so there'll be quotes and whatnot for that. So basically everything is happening at once. I'm already stressed out and it's only just beginning :S. Anyway, on to the game related stuff.
---
I had abandoned this one ages ago, and should have remembered why. Way too much RNG and repetition. Now the 1/35 is going to hurt my achievement score :(.
---
SG win on my ABC list. Also matches the PAGYWOSG theme. This is another one with very difficult achievements, and some are grindy. The arcade mode is way too difficult to get achievements on, but I really liked the campaign mode. It's an unusual mashup of pinball and RPG, but it works very well. The characters are likeable and the story is cute. Not the kind of thing I'd usually go for (I have awful reflexes so I'm rubbish at pinball), but I'm glad I won it.
---
Absolutely adorable game picked for PoP from my wishlist unplayed list. I'm somewhat tempted to buy the DLC at full price now, while I remember the story. I won't though, I'm too cheap :P. Not to mention I have enough to play. I ended up reading an interpretation of the story online as it's not clear without really thinking about it, but I highly recommend the game.
---
An SG win I've been trying to get for a while. IIRC someone here told me I'd like it since I liked AER: Memories Of Old. I think I still prefer that one, but I did really enjoy this game and am glad I won it. I found the ending to the story… unexpected. I suspect a lot of people would have found it more obvious though, I'm not great at predicting these things. Or maybe I just don't try… makes it more fun that way!
---
Finally got around to playing this DLC that I bought during a sale at some point. Since I gave up on Gods Will Be Watching I'm using it as G for my ABC list. I didn't like it at first but once I unlocked some mods that made it easier it was more enjoyable. Without mods I found you get hungry way too quickly. If you enjoyed the base game you'll likely enjoy this too.
---
Recent Acquisitions
So basically I haven't beaten as many games as I'd have liked, but I got some fairly lengthy ones. I think I may be turning into a collector. I want to play them all though! Realistically that's likely impossible, even if I don't like admitting it. I can still try though!
August '19 Play Log II
---
Old crappy SG win. Probably an asset flip, not sure why it has decent reviews.
---
Another SG win I probably shouldn't have entered. It looks good, and if you like runners I'm sure you'd enjoy it, but I don't have the reflexes for this sort of game. It was selected for Play or Pay, but it's not worth the frustration to try and finish it.
---
This is from my wishlist unplayed and ABC lists. Unfortunately it didn't turn out to be as good as I'd hoped, and the achievements are broken.
---
SG win. It's decent but gets too hard too fast and then doesn't introduce anything new. I enjoyed it but it got too difficult. I dislike putting enjoyable games in my Won't Play list, but given that I'm only on level 8 of 30 (each of which have 5 sublevels) there's no way I can finish it.
---
Got this during the summer sale and absolutely loved it. I highly recommend it. Unfortunately the free DLC isn't as good.
---
That's it for this month. I've been playing No Man's Sky in VR as well, I'm 11 hours in and thoroughly enjoying it.
August '19 Play Log I
A friend got me $40 for steam for my 30th birthday and I just used it to buy No Man's Sky, so something tells me there won't be a second post for this month xD.
---
Playing Appreciated win. For some reason I got it into my head that I really wanted this game, but the story just wasn't my cup of tea so sadly I didn't enjoy it that much. It was very well made though.
---
Just as enjoyable as the first one. Hopefully there's a third, but I doubt there will be given how it ends.
---
Old SG win that I'd abandoned. I had no internet when I played this, but have gotten achievements playing offline before. I thought I'd be fine, so I went ahead and beat it, but got no achievements for it. I may well have completed it, but I'd have to start again to get the ones I couldn't get from my existing saves, and it's nowhere near good enough to be worth the time. Still annoyed about that.
---
Got this one free recently. It's alright but not that great. I forgot to review it at the time and don't remember it enough to review it now.
---
Recent Acquisitions
July '19 Play Log II
Another busy month, but I managed to achieve my main goal of beating 2 SG wins, unfinished games, wishlist unplayed, and ABC list games. Of course I had even more incoming, but I'm super happy with several of them.
---
Recent SG win. Good but could be better. Good enough for the main game to be on my wishlist though.
---
Started this ages ago and abandoned it for no reason. Glad I finished it, it was very good despite my lack of observation skills. It very much felt like a sequel but I'm not sure which of the other games is supposed to come first or in what order. Does anyone know?
---
Picked this up not long after I first got my VR set. Absolutely loved it, I really hope Psychonauts 2 supports VR when it comes out. Anyone know if there's a release timeline for that?
---
Rift controls were fixed for this so I was able to play it. Of course it took 15 minutes of futzing about to figure that out. Being playable increased it's score from a 1 to 2 out of 10. That should tell you all you need to know.
---
Ancient SG win for Play a Game You Won On SG. Decent puzzler.
---
Recent Acquisitions
Writing this section always makes me feel like a Ferengi.
July '19 Play Log I
Sadly I haven't accomplished as much this month as I'd have liked, but to be fair I was very busy with other stuff and did sink a fair number of hours into Sudeki to finish it. My plan had been to reduce my unfinished list by 5 or 6 games, but I'll be doing well if I get as many as three done. Also, between the sale and a good Humble Bundle, I have a tremendous number of new games so progress is definitively backwards this month.
---
A Play or Pay challenge. I almost gave up on it after the nightmare I had getting it to full screen properly. I'm glad I didn't because It's a really awesome game that I highly recommend. I've never seen a game handle something so simple so badly before though.
---
SG win. I did enjoy parts of it, but it's really unfortunate to see games that have potential throw it away. Granted it's probably a result of budget, which is understandable.
---
I completely forgot to review this after playing it, so my review lacks a bit this time. I wasn't a big fan of this, not sure why but I didn't enjoy it that much. Partly I think I should have ignored the achievements instead of trying to get them all. I really hope the third instalment is better.
---
Picked this up during the recent sale and thoroughly enjoyed it. My biggest gripe is that it's too short.
---
Recent Acquisitions
June '19 Play Log III
Well, the year is now half over so time to take another look at my goals and see how badly I've done. First though, some more games beaten.
Overall:
SG:
ABC:
Decent puzzles if sometimes difficult/counter-intuitive, the story isn't terribly interesting though.
Pros:
Decent puzzles
Being an inventor means combining collecting and combining random items actually makes a bit of sense, unlike most games of this style
Cons:
Desperately needs a hint system. I ended up using a walkthrough for a lot of it because I would get stuck
Shift+tab to open Steam overlay can cause you to skip cutscenes/discussions
Alt+tab doesn't cooperate, can crash the game
Some parts at the end have to be figured out and done quickly or you'll die and have to reload your last save, which I'm not a fan of for this particular genre
Verdict: 6/10
Old SG win on my ABC list. Overall meh, not bad but nothing about it stands out as particularly good either.
---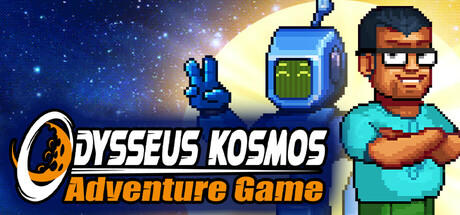 Odysseus Kosmos and his Robot Quest: Adventure Game
7/10
16 hours playtime
More
I found this slow to start, but it picked up in the second half. Overall I enjoyed it, but if the first 2 episodes where more interesting it would have been far better. If you enjoy point and click puzzle games you'll likely enjoy this. If story is important to you as well you could do worse than this game, but you could also do better.
Pros:
Towards the end of the game the story gets interesting
The puzzles are very good for the most part, neither too easy nor too hard
The hint system is generally pretty good
I really liked the song that was played at the end of each episode
Cons:
Slow to start, first 2 episodes were boring story-wise
I got the feeling there were parts that were supposed to be funny, but for the most part they weren't
The very last puzzle was very confusing. It took me forever to figure out what I had to do, and even longer to do it. In the end it was sheer luck that I managed it.
There were points where (I thought I) had completed everything the hint was indicating but it didn't change, and I had trouble figuring out how to proceed.
Verdict: 7/10
Picked this up recently in a trade. It doesn't start off terribly strongly but it does get better in the later half. Overall I enjoyed it, but it wasn't as good as I'd hoped.
---
Added to the Backlog
Immortal Redneck

---
Goals
So far it seems that my revised goals should be achievable, but not easily.
70% beaten SG wins ratio: Started the year at 50% and I'm now at 62%, so perfectly on track for this one.
Max 30 40 Wishlist Unplayed games: This one will be the most difficult, I'm failing to even tread water here. With my recent purchases it's gone up to 49. I think I'll focus on driving this down August and September, hopefully that'll get me caught up.
Much fewer (55) abandoned games: Down from 66 to 62 so making progress here, though there were some short ones so getting to 55 will still take some work. I'm focusing on this this month. It's possible I'll beat this target if I can get caught up on wishlist unplayed.