RikkiUW's profile
Despite attempting to work on my backlog, it was still growing faster than it was decreasing so I'm now only entering for SG games I really want, and only keeping bundle games I genuinely want to play. And I'm determined not to let my VR backlog grow much, despite seeing so many good games.
As you can see from my favourites list (which is in no particular order) my taste is varied. I tend to like games with story. I also like games that are unique in some way. I tend to play more short/medium games than long games as I get bored easily (which explains my large 'unfinished' list :P). I will stick with a game if it's good enough though. I've never been into massively multiplayer games. Actually I play single player almost exclusively, but I'm usually willing to try multiplayer/co-op for games I like.
My intention is to create a post for every 3-4 games beaten, including a review on steam. I find other people's reviews helpful, so why not help other people.
---
January '22 Play Log
Lots of games again this month. I was hoping to beat all of my sale purchases but I fell one short. Overall good progress on goals, but the Myst bundle means February may be riskier :).
---
SG win played for PAGYWOSG. It ended up being a lot longer than I anticipated. Still hoping to finish the DLC but I'm getting sick of it so I may just drop it. We'll see.
---
Picked up in the sale and thoroughly enjoyed it. It's every bit as good as the first.
---
Another one picked up in the sale. Pretty good overall.
---
Another sale purchase. I played another game by the same dev. I had thought this was set in the same universe, but it doesn't seem to be. Still pretty enjoyable and makes you think.
---
Wishlist unplayed, played for PoP. Unfortunately it ended up being pretty disappointing.
---
Another purchase. Absolutely epic game. If you have a VR set I can't recommend this enough.
---
Another sale purchase. Disappointing overall, but it was cheap so you get what you pay for.
---
Played for PoP. Decent portal-inspired game, but the challenge runs weren't for me.
---
Wishlist unplayed played for PoP. Got this a while back and am glad I finally got around to playing it. Thoroughly enjoyed it.
---
Picked this up off of my abandoned list. I really wanted to like it as it's very well made, but it's just not for me. I ended up at that point where I was having to force myself to play it, so I dropped it. If you like the roguelike and card battler genres definitely take a look.
---
Recent Acquisitions
One win, the rest purchases. I had fully intended limit myself to 2 sale purchases. As you can see, I definitely didn't succeed.
December '21 Play Log: New Years Edition
Well 2020 has ended for the second time now. It wasn't all bad but but it had some pretty bad lows. Hopefully your 2021 wasn't too bad, and hopefully 2022 is better all around.
There's a lot to go though this month, so I've 'borrowed' EvilBlackSheep's tabbed interface. Hopefully they don't mind.
December 2021 Overall:
18% (127/722)
27% (192/722)
5% (35/722)
37% (270/722)
14% (98/722)
December 2020 Overall:
16% (107/653)
26% (170/653)
6% (40/653)
39% (252/653)
13% (84/653)
December 2021 SG:
26% (40/151)
48% (73/151)
8% (12/151)
17% (26/151)
December 2020 SG:
26% (35/137)
50% (68/137)
1% (1/137)
7% (9/137)
18% (24/137)
Goal Review
The first half of this year I didn't end up spending much time gaming, so the goals were a write-off right from the start. In fact most of my progress has been made since September. Overall I added 69 games to my library, and increased my backlog by 18.
SG Wins:
My goal was keeping it to 10 unplayed + unfinished. I ended up with 12 unplayed and 0 unfinished. I was actually pretty close here, but 3 wins in December put me over. I'll continue to try and limit it it to
10
. Or even better finish them all!
Unfinished:
I started with 40 and wanted to reduce it to 32. I've ended up with 35. These continue to annoy me but not everything in my unfinished list is abandoned, so I've created an abandoned list that currently has 30 games on it. I'd like to reduce it to
22
. Most of these are longer so as much as I'd love to do one per month, it's probably not realistic.
Wishlist Unplayed:
Started at 59, wanted to reduce it to 45, ended up at 56. This one is the most difficult goal for me. I'll go for
45
again and see what happens. I'd love to do much more because that would let me justify more purchases. Plus I have so many good looking games in my backlog!
Unplayed:
This year I had wanted to avoid increasing my overall backlog. However, a few good bundles ended that real quick, so it grew by 18. I'll continue to monitor this and try and avoid increasing it.
I played a lot of games this month in an effort to get a bit closer to my goals. I intended to do a post half way through the month but didn't get around to it.


---
---
---
---
---
---
---
---
---
November '21 Play Log
We're already nearly at the end of the year?! When did this happen? I feel like we're skipping years at this point. Does anyone else feel like that or is just me getting old?
In more relevant news, I took advantage of the Cyber Monday sales to build a new PC. I've barely touched my VR set since the pandemic began in order to avoid spending too much time in what's become my home office. Since that isn't likely to change, and I was too limited on space for some VR games, I opted to build a gaming PC for my living room. I got a Ryzen 7 5800x and have reused my 1080ti from my existing computer since it won't be gaming anymore. I'm hoping to get VR set up in the living room this evening so I can finally get back to some VR games, so expect a flood of them next month.
---
This has been abandoned for years now. I think it may have been one of the earlier HB Monthlys I got. In hindsight Devil May Cry really aren't my type of games, but it looked so cool I had to try it. I get why people like it but it's really not for me.
---
Played for PoP. I'm really glad I finally got to play it. The main character is so cute, and the whole game is very enjoyable. I definitely recommend it.
---
This game got abandoned years ago, probably from me getting distracted. I started a new save probably close to two years ago now in order to finally finish it, and naturally kept getting distracted again. I've finally finished it and thoroughly enjoyed it. I'm looking forward to getting into the sequel My Time At Sandrock at some point.
---
I got this from a recent bundle and started playing it immediately. The Steam trailer makes it look similar to Stanley Parable. Unfortunately it turned out to be nothing like it. It's pretty bad and I definitely don't recommend it.
---
Played for PoP & PAGYWOSG. Largely a typical Artifix Mundi HOG. The story didn't interest me at all. One of these days I'll stop playing these games.
---
My last abandoned SG win. I don't recall what possessed me to give this another try. It looks really good, but unfortunately the execution just isn't good. This is largely due to it being impossible to make anything approaching a reasonable profit even on well used lines, and because lines in busy areas are often inexplicably unused. I ended up giving up rather than spending ages trying to figure out how to makes lines actually popular & profitable.
---
Recent Acquisitions
I actually bought a bundle in November, which doesn't happen often (and yet still my backlog grows). I was really surprised as it could have passed for a Choice bundle. It had two wishlisted games so I couldn't resist.
October '21 Play Log
This month sort of dissappearead for me. Unfortunately that means winter is well on its way :(.
---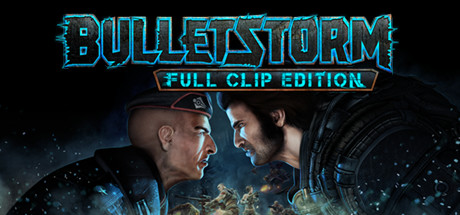 Bulletstorm: Full Clip Edition
7/10
14 hours playtime
More
A decent over-the-top shooter with plenty of action and lots of gore.
Pros:
Interesting variety of guns, including some unusual ones and some pretty neat secondary charged shots
The leash was really unique and fun to use
Well voice acted
The skillshots added an interesting challenge to the game
Cons:
The story was pretty forgettable (not that games like this are played for their story)
Some of the cutscenes are unskippable even on subsequent playthroughs
The humour didn't do anything for me. I've enjoyed several games like this in the past, but this particular one I didn't find funny at all. This was the biggest issue for me personally .
Verdict: 7/10
SG win played for PoP & PAGYWOSG. I was really looking forward to this and ended being quite disappointed. I was expecting something like Shadow Warrior or Blue Estate Club - over the top action with lots of humour. This definitely had the action, but what was presumably supposed to be funny frequently either fell flat or was just stupid. I have no problem with excessive swearing; with the right humour it can be really entertaining. This felt more like someone trying to get as much swearing in as possible with nothing else, as if the swearing itself was supposed to be funny? I can absolutely see others really enjoying it, but it just didn't work for me.
---
Vane
4/10
4 hours playtime
More
I went into this hoping for something vaguely comparable to AER: Memories of Old, which I thoroughly enjoyed. Unfortunately it very much fell flat. I started the game, spent ages flying around, was convinced I went too far and irreparably screwed up my save, then restarted (by manually deleting save files) only to find out that in fact Act 1 was so incredibly large that it just took several minutes of flying to get anywhere at all. I ended up using a walkthrough for the whole thing. Subsequent acts weren't quite as excessively large, but I still think playing without a guide would be an exercise in frustration due partly to the area size, the frequently slow move speed, and the frequently small things you're trying to find.
Pros:
The graphics are unique. Some people my like them, but they didn't do much for me personally.
Cons:
Excessively large areas
Your move speed is frequently slow, especially as a child, even more so in Act 3
Supposedly there's supposed to be some sort of story here? If there was, it went completely above my head
Act 3 was a buggy mess, with me frequently falling through the floor and having to restart a checkpoint
There are 2 endings (requiring you to replay Act 4 to get). There really didn't need to be, Maybe this wouldn't be so bad if I actually understood the story though.
Verdict: 4/10
Played for PoP. One of these days I'll learn to avoid games that don't have good reviews, but apparently I'm not there yet. I was hoping for something vaguely like AER: Memories of Old with a slightly different feeling. This could have been like that, but there were just too many significant detractors that killed any potential ejoyment.
---
Recent Acquisitions
September '21 Play Log
Not many game this month, partly due time spent on other things. Coming up on the end of the year I'm miles away from any of my goals. Ideally I'd like to spend more time gaming and catch up a bit, but we'll see if that actually happens.
---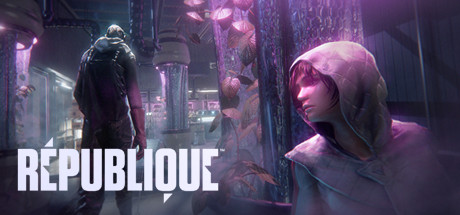 Republique
5/10
26 hours playtime
More
I quite enjoyed the first 3 episodes of this game, but it was downhill from there. Unfortunately the last 2 episodes put me off the game too much to recommend it.
Pros:
Well voice acted
I really liked the concept - actually playing 'myself' and looking through cameras to see what was happening worked better than expected
When you're in 'look for electronics' view, time is paused so you can take time and look around
Getting caught isn't that big of a problem as holding cells are common enough that there's never an overly frustrating amount of progress lost, but you do lose most of your items so it's not inconsequential either
The alternative clothes make running through the game a second time for achievements much easier (though IMO they should have been unlocked after beating the game the first time)
You get the VR version free too, though I opted not to play it as I don't think this game would really benefit from VR.
Cons:
Achievements for looking through every camera are pointless and frustrating given that you have to be in 'normal' vision in order for it to register
The episode 1 achievement for looking through every camera can't be completed until episode 2
Episode 4 presented some relevant story information but largely felt like filler, and the ending was frustrating
Who thought it was a good idea having pin pads where the order you enter numbers in is random, the numbers shown change every half second such that the number you need may not even be an option, AND there's a timeout? Thankfully these are episode 4 only.
Episode 5 had a significant spike in difficulty with some changes to enemies only discovered the hard way
The ending was very disappointing
Verdict: 5/10
Played for PAGYWOSG. Just barely made it then forgot to check the GAs and missed the only one I wanted to enter, so go me. The latter half of the game ruined this for me, which is unfortunate because it had potential.
---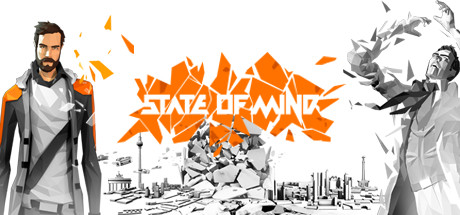 State of Mind
5/10
16 hours playtime
More
I was looking forward to playing this game since the themes sounded interesting, but honestly it wasn't really worth it. It's not bad per se, and I'm sure many people would like it, but for me there were too many faults to enjoy it. The story took quite a while to get me interested in it. The premise is that the main character is looking for his missing wife and son. Presumably you're supposed to empathize with him. This is made much more difficult due to the fact that he's… not very likeable. This doesn't even seem to serve a story purpose as far as I can tell.
Pros:
The story isn't bad once you finally get into it
Well voice acted
Cons:
I didn't find either of the endings particularly satisfying
I wasn't impressed with the graphics. They didn't feel like they were done in a unique style so much as badly dated (at least when it game to people & robots).
The movement controls were really bad. This was the biggest issue for me. If it wasn't for this I probably would have given the game a hesitant thumbs up. Maybe it's better with mouse and keyboard but with a controller it's a nightmare.
No manual saves, and the autosaves aren't frequent enough. I found myself losing some progress when I resumed playing a few times.
Unskippable cutscenes. I don't have any issue with this on the first playthrough - for an interactive movie game like this it's a good thing - but they remain unskippable on subsequent playthroughts, which are necessary to get all achievements.
There are only a few things you can change in the last section of the game, making replay value up until the end pretty non-existent, despite needing to replay it to get all achievements.
The auto saves appear to remain usable and thus useful for collecting missed achievements, but it seems that under certain circumstances (presumably if you change something significant) future ones get wiped. So if you're planning to use them to get missed achievements, work from the last achievements backwards or you may find yourself needing to replay everything.
Verdict: 5/10
Played for PA. This game sounded quite interesting, but ended up being disappointing. Between the awful controlling and the unlikable main character it just didn't do much for me.
---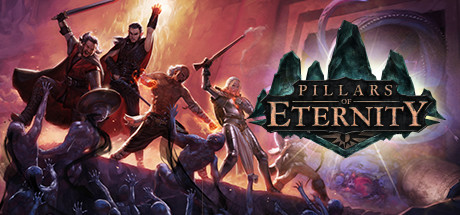 Pillars of Eternity
7/10
74 hours playtime
More
Definitely worth playing if you enjoy RPGs. The story is decent for the most part, though the last half of the game does get to be a bit of a slog at times as the main story is just 'find the guy' and doesn't really go much of anywhere. There are plenty of sidequests to do though which have stories of their own and tell you more about the world.
Pros:
What parts are voice acted are done well
The random chatter between party members can be quite entertaining
Party members will often give their thoughts during dialogue. This could keep things interesting during replays since you may hear something different if you have a different party
Autosaves in new areas are very helpful
There's a hard autosave right before the point of no return
The ending was pretty good and unexpected
The leveling system is good - it lets you go in different directions so even with the same party members, replays can still be quite different
You can always rebuild you character (stats and all levels) for a price, which is great if you realize you made a mistake
The various auto-pause options can really help out
Cons:
Not everything is voice acted
You can decrease difficulty during gameplay, but it only takes effect in unexplored maps. Since the primary reason to decrease difficulty is because of a specific battle, it's often too late to do so by the time you realize you want to. Unless of course you have an early enough save and are willing to lose some progress.
Saves are not ordered by type, not time, which is inconvenient
You can't remove or change enchantments
The auto-pause on ineffective weapon option also pauses if the secondary damage type is ineffective, which makes it too frustrating to use later in the game when all of your weapons have secondary damage type enchantments on them
The 'master below' questline is a major side-quest to add an extra challenge. I'm not a fan of the ending. There's basically the 'bad but easy' solution and the 'impossibly difficult but good' solution. The latter is way too difficult. I like a challenge, but it's excessive.
Verdict: 7/10
Played for PA. One of the longer games I've beaten. I quite enjoyed it and would like to play the second at some point, but I have to admit coming up on the end I was ready for it to be finished. I tend to get bored of longer games, hence why this one is in the top 5 in playtime for me.
---
August '21 Play Log
Short post this month. I spent most of my gaming time playing Pillars of Eternity. I'm almost finished, but it's been dragging on a bit so I've not ended up playing as much as usual which doesn't help.
---

SG win played for PAGYWOSG. Pretty much your garden variety Artifex Mundi HOG. Nothing special.
---
Recent Acquisitions
July '21 Play Log
Better late than never? Unlike recent months this one was extremely productive, probably my record in terms of hours played. It was a full month of PoP, with a lot of very good games picked. Unfortunately there was a bundle purchased so backlog progress was still in the wrong direction :(.
---
PoP. A very scenic game though it does get boring. Given it's short play time though it was still fairly enjoyable.
---
PoP. Overall I enjoyed this, but not as much as I was hoping since it turned out I've played through at least half of it previously not on Steam so I knew part of it. Still definitely a good game with some improvements on the first .
---
PoP. I almost bought this several times and was really happy when it was bundled Really glad I finally got to play it. It's an absolutely amazing game; I'd love to go back and play NG+. There aren't many games I replay, so that's pretty high praise from me.
---
PoP. Very artistic, I definitely see why so many people like it.
---
PoP. Also the last game remaining from my ABC list from 2019 which I sort of abandoned at the end of that year with only 2 games left. Very enjoyable with pretty nice graphics.
---
Recent Acquisitions
March, April, May, June '21 Play Log
It's been a bit since I've posted. I've been spending quite a bit of time on non-gaming hobbies and also spent quite a few hours in My Time At Portia which I haven't beaten yet. I'm not going to bother with a goals review - I'm not way too far behind to achieve them. I'm doing PoP this quarter though and my goal is to beat everything, so hopefully I'll get back to actually progressing on my backlog.
---
BioShock Infinite: Burial at Sea
Since I beat the first Bioshock a while ago I went back and played Burial at Sea. It was interesting how it connected the two games. I opted to skip Clash in the Clouds as it looked too frustrating.
---
Definitely an interesting game and quite enjoyable. I think it would have been really interesting to play with someone else. If you're into co-op games and/or have a friend to play this with, I'd definitely suggest giving it a try.
---
SG win. This game seems to get quite good reviews. I really don't know why because I didn't really enjoy it.
---
I randomly decided to get this game. If you're the creative type and/or enjoy interior design you may like this game. While I did enjoy it, I'm definitely not creative enough to enjoy it as much as I think others would.
---
SG win. Really bizarre game but pretty good.
---
Recent(ish) Acquisitions
…Ouch. They look really good though!
February '21 Play Log
---
Got the HB choice partly because of this and it turned out to be a buggy mess. To be fair, the devs are active on the forums, and do seem to care about players, but I'm not convinced they're doing much to fix the broken achievements. In addition to having to find workarounds to get them unlocking at all, I'm pretty sure I should have 3 more than I do, so the workarounds still aren't perfect.
---
SG win played for PAGYWOSG. Another game with unmet potential. The story writers and the devs in charge of gameplay mechanics seem to have been trying to design two completely separate games.
---
Hurray, a positive review! I picked this up in the winter sale and thoroughly enjoyed it. Definitely recommend to anyone who likes goofy point & clicks.
---
Another one I thoroughly enjoyed, and also recommend.
---
This was on my wishlist, but honestly it disappointment me. It's not a bad game per se, but IMO if you skipped it you wouldn't be missing much.
---
I very nearly finished this one in January but didn't quite make it. SG Playing Matters & PoP win. This was my first proper visual novel. I definitely enjoyed the story, and it was told in a unique way, but I don't think I'll be rushing out to buy more VNs. As much as I enjoy story based games, and definitely enjoyed this game, I think I'd prefer to read a book than play a VN with little to no actual gameplay.
---
January Acquisitions
February Acquisitions
January '21 Play Log I
Yep, it's still strange writing the year 2021.
Finally got around to setting up my VR stuff on my new laptop, except for reasons unknown it only works using integrated graphics, which of course gets maybe 5FPS. It's been a week now and Oculus support hasn't managed to figure out what's going on. I'm really hoping they manage to, but I'm also beginning to realize the 1660ti in it isn't as great as I thought, so it remains to be seen how many of my VR games it'll be able to handle anyway. Turns out a laptop that would be good with VR would be close to $3500 though. I could build a desktop that's better still for $1k less. I'm resisting the urge to do that for now (not that I have the money) but it means I'm stuck with a play area that's small enough to cause me problems. For example I won't be able to play Skyrim VR until I find a way to play in a larger area :(.
---
SG win for PAGYWOSG. Pretty good overall. I'm really not a fan of secrets/collectibles/etc in games though.
---
I attempted to play this in VR but gave up. It's still in beta and didn't entirely work. Overall it's an interesting look at how asylums used to work, but the ending is seriously disturbing.
---
Picked up this DLC in the winter sale and thoroughly enjoyed it. Definitely looking forward to the sequel.
---
Also picked up during the sale. It wasn't as good as it could have been but it does show promise. One advantage of being forced to listen to the developer commentary (for an achievement) is that the developer has clearly learned from the mistakes in this game, so I think I'll pick up the other 3 in the series during the next sale and give them a try.
---
That's it for now. I won "Root Double -Before Crime * After Days- Xtend Edition" from Zlia via Playing Matters, so that's up next. I also started watching a Let's Play for Subnautica in VR. Turns out I got it from Epic at some point so I'm seriously tempted to give that a try. Hope everyone's having a good start to 2021!