RikkiUW's profile
Despite attempting to work on my backlog, it was still growing faster than it was decreasing so I'm now only entering for SG games I really want, and only keeping bundle games I genuinely want to play. And I'm determined not to let my VR backlog grow much, despite seeing so many good games.
As you can see from my favourites list (which is in no particular order) my taste is varied. I tend to like games with story. I also like games that are unique in some way. I tend to play more short/medium games than long games as I get bored easily (which explains my large 'unfinished' list :P). I will stick with a game if it's good enough though. I've never been into massively multiplayer games. Actually I play single player almost exclusively, but I'm usually willing to try multiplayer/co-op for games I like.
My intention is to create a post for every 3-4 games beaten, including a review on steam. I find other people's reviews helpful, so why not help other people.
---
October '20 Play Log I
Wow, it's been a while since I've beaten enough games to have more than one update in a month!
---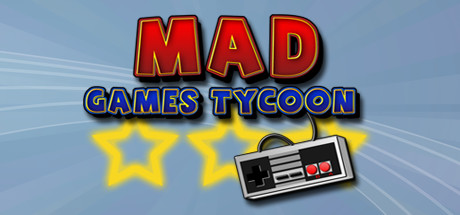 Mad Games Tycoon
6/10
38 hours playtime
More
I was highly intrigued by the idea for this game. Whether or not you use guides is extremely important for this game. If you do, it takes out most of the challenge, but if you don't it becomes somewhat unrealistic in hard mode. The game is enjoyable overall but has some critical weaknesses:
Without using guides, which game topics match genres, what aspects to spend more time developing in a game, etc, are a complete mystery. In order to figure this out you need a QA report which tells you why your game did or didn't do well. It's not available right away though. It becomes available relatively quickly, but it takes a huge amount of resources to do, which isn't realistic early game. Of course, you need the information to improve so your company survives, so it's a catch-22. In hard mode, whether your company survives long enough to get over the hump comes down to whether or not your random configuration choices when developing a game are good ones. Perhaps this is realistic, and it certainly adds challenge, but IMO it adds challenge in a way that isn't enjoyable.
Later in the game once you're established and have researched most things, it ceases to become a challenge even on hard. You're just waiting for the remaining years until everything unlocks doing more of the same: hiring and training staff, releasing 95%+ rated games, and updating them. Very occasionally something becomes available to be researched. The last third of the game until all technology is unlocked lacks any challenge or change and simply becomes a grind to finish.
Verdict: 6/10
I restarted this game for PAGYWOSG a few months ago but it took longer than I expected. Technically I didn't beat it in so far as there are still research things that won't unlock until future (in game) years. However, since it would take me about 50% as long again to get to that point, and there was no longer any challenge whatsoever and nothing that would change that, I opted not to bother just for the sake of a handful more achievements.
---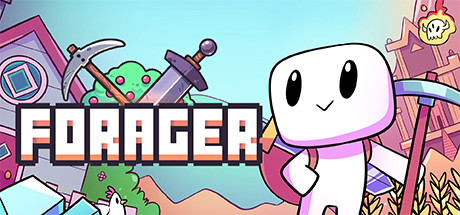 Forager
6/10
32 hours playtime
More
I have mixed feelings about this game. It's quite addictive, but very grindy. The fact that you have to wait a while for things to be crafted is frustrating. It's fine at the beginning, but once you're a little way through you end up needing a significant amount of a resource, and it takes >10 minutes to do each one. There are some things that you can get to reduce the time, but in the end I ended up using a mod to decrease all crafting to 1 second and found the game much more enjoyable that way. The alternative would have been idling it regularly. Overall it's cute and addictive, but if you're not a fan of grindy/repetitive games, I'd suggest giving it a pass.
From a recent HB Monthly IIRC. One of these days I'll figure out which games I should keep and which I shouldn't. Waaay to grindy for me, which I should have known right from the start.
---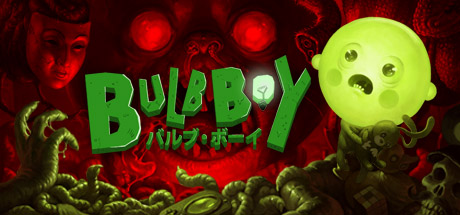 Bulb Boy
6/10
2 hours playtime
More
This game is… different. Not scary per se, but definitely a dark (but also cute) atmosphere.
Pros:
Good graphics and sound effects
Bulb boy and his dog(?) are pretty adorable
The bathroom scene is quite funny (if you appreciate toilet humour)
Cons:
There are certain parts where you roll around that would have been much easier with keyboard controls
Extremely short
Verdict: 6/10
SG win for PAGYWOSG. Cute, but it didn't really do much for me.
---
Recent Acquisitions
September '20 Play Log
Actually beat some games this month, which is good. Got many more though, which is less good. I rarely buy bundles but this month was unusual. I ended up getting 2 weeklies and the monthly.
---
Played for PoP. I really enjoyed this and have wishlisted the DLC. I highly recommend it.
---
SG win played for PAGYWOSG. Fairly standard AF HOG. It was also the only one in the series I was missing.
---
Played for PoP. It was quite good, but I definitely used a walkthrough more than I should have.
---
PA win played for PAGYWOSG. Definitely not AF's best work.
---
Another PA win played for PAGYWOSG. 3 in one month! That's a record for me. I'm glad I finally won this, I really enjoyed it. I highly recommend it for anyone who likes games with good scenery. It reminded me a lot of RiME, so if you liked that give this a try.
---
Recent Acquisitions
So in one month I've erased all of my backlog progress this year and then some. The first 2 are form August since I forgot to mention them last time. Also 5 SG wins in one month, the most in a long while. I have no idea when I got Destiny 2. I think it's free? It was imported from Bethesda. I wonder if that means Microsoft is killing their launcher? I also noticed the store labels them as 'Bethesdasoft' now. Am I the only one who thinks that sounds ridiculous?
August '20 Play Log
Not much progress. I haven't been in the mood for games for the last few weeks. I've been reading a lot instead. I finished the entire Enchanting Enquiries collection by Sam Cheever. They were absolutely hilarious and I highly recommend them. Recently started the Ministry of Curiosities series.
---
I think the goal of the game - to show that we have to live in harmony with the environment - is a noble one. I also thing this this game falls far short of that. Your goal is to take over the world before pollution reaches certain limits. These limits appear to be arbitrary. On easy mode this game quickly turns into little more than a clicker. The interface is also very bad. Trying to find the few tiny countries you haven't taken over is like looking for a needle in a haystack. The 'happiness' requirements also don't really make much sense.
SG win played for PAGYWOSG. Pretty bad. The only game I beat this month.
---
Unfinished and abandoned ages go. I liked the idea of this game, but I dislike frustrating games which was exactly what this was. It wouldn't have been so bad except that enemies/bosses in the game have been changed since released, which as far as I'm concerned is a huge no-no. Sometimes it felt less like skill and more like luck. Either way, I wasn't enjoying it so I dropped it.
---
Started for PoP. I think this is the 4th time it's been selected. Yes, I dropped it despite everyone loving it, and before even getting any achievements. It was sitting in my to-play-soon pile for weeks before I finally forced myself to start it. The very opening scene is like 'hurray, things are looking up a tiny bit… NOT'. I dislike depressing games. I realized I just really didn't want to play it. So despite it supposedly being good, into the won't play pile it goes.
---
Moved to Won't Play
I also went through my Never Played list and marked a bunch I knew I was unlikely to enjoy as Won't Play. There's no way I'll ever be able to finish all of my unplayed games anyway, so no point wasting time on those.
---
That's pretty much it. I got the last achievements I had missed in Life is Strange: Before the Storm and Rusty Lake Roots. I'm still playing Mad Games Tycoon and Aragami. Hopefully I can beat them both this month, but TBH I'm not holding my breath.
June & July '20 Play Log
I really couldn't be bothered to do a June post. My progress has been pretty bad anyway. The lockdown and things going shitty in general is kinda getting to me. Still, beat a few games and retired some others. I spent a lot of time playing Skyrim VR and No Man's Sky as well which is part of the reason I didn't beat many games.
---
I had started this game and abandoned it when it got too hard. It had some potential but was ultimately too frustrating. It also didn't help that a lot of it was down to random tweaks and not just skill/engineering capability.
---
This one was for Play or Pay (by Cece I think). I bought it without looking into it too much because I really enjoyed the first two games. Turns out that was a mistake. When I play games I want a distraction from everyday life. This particular game is about racism and police brutality. Ring any bells? Ultimately it was just depressing me, I wasn't enjoying it, and was forcing myself to play it. Games should be fun, forcing myself to play them defeats the purpose, so I dropped it.
---
Another one I started and abandoned at some point. Thoroughly enjoyed it. It was challenging without being overly difficult. I actually ended up buying and beating the DLC as well.
---
This was June's major timesink. Major impulse purchase, which is doesn't happen much for me. TBH I regret buying it. Not because it's a bad game - they've done a very good job of porting it complete with motion controls. Ultimately though, it's the exact same game. I've spent over 200hrs on flat Skyrim so I'm very familiar with it. Once the interest in VR stared wearing off I got bored, so I've decided to bench it for a while. It doesn't help that there's no graphics updates for it at all. Yes I know, 'but there are mods!'. But when I'm paying $65 (on sale) I shouldn't have to spend several hours installing over two dozen mods to make it look halfway decent. And I never got them to work entirely right, it still crashes but it's so infrequent I'll never find the incompatibility with so many mods.
---
Sakura Agent

7/10

3 hours playtime

More

Overall I quite enjoyed this VN. There aren't any choices that greatly affect the story so be aware of that. It's not the most engaging story ever written, it's not bad though, and the characters are likeable. If you're looking for something short, mindless, and relaxing (and sexy) you'll likely enjoy this.

Pros:

Likeable characters
Good music
Unlike other Sakura games the protagonist isn't a whiny uptight pain
Adult patch ;)

Cons:

There was room for the story to be much deeper and longer, but it wasn't taken advantage of
I noticed a few errors in the writing, it wasn't bad enough to bother me though
The ending wasn't exactly original, I'm sure I've seen it somewhere else :P

Verdict: 7/10

I have somewhat mixed feelings about this game. I think the main flaw is that while there were a number of choices, they don't make much difference. At least one didn't even result in a dialogue change. Others simply skip a section depending on your choice. It didn't feel like it even made a difference to how your character is perceived.

Pros:

Somewhat interesting story that showed promise to be interesting if it had been continued
Good music
The story isn't left on an 'I can't believe that just happened' type cliffhanger, so that makes the lack of subsequent chapters a bit more bearable.

Cons:

A lot of pointless choices. I'd prefer fewer choices rather than choices there just for the sake of it.
Incomplete. This seems to have been a chicken and egg problem. A lot of people don't buy incomplete stories. The dev has said it won't be continued because it didn't sell well.
No voice in the patched version. There is a guide to fix this though
I played both of these for July's PAGYWOSG. Pretty decent. Thankfully Fantasy didn't end on a cliffhanger which makes the lack of more chapters bearable. I'd have been curious to see it continued though.
---
Played for PoP and quite enjoyed it. It was on my wishlist for a while before I got it so I'm glad I finally got around to playing it.
---
Recent Acquisitions
Also Train Valley - Germany, Cities: Skylines - Industries, and upgraded HITMAN 2 to Gold Edition. All DLC though so the generators don't work and I'm far to lazy to do it manually.
---
That's it for now. Already dropped 2 games in August, so things are pretty much continuing the way they have been. I'm thoroughly enjoying Aragami though so at least that's something. Hope everyone's doing well and surviving quarantine!
May '20 Play Log II
---
I started this ages ago and got too frustrated with it. I picked it back up and managed to get a few more achievements, but it's just too difficult. No point playing it if I'm not enjoying it, so I'm dropping it.
---
Great PoP pick from Cece. I absolutely loved it and have wishlisted the sequel. It's not out yet, but I fully intend to buy it as soon as it is out.
---
Started this ages ago and abandoned it for unknown reason. For some reason I really wasn't feeling it. I had to force myself to play it, but I figured once I got into it I'd enjoy it. Then I hit a game breaking bug. The last mission of the second part is broken. Apparently the developer has known about it for years and claims to have a fix, but for some reason haven't issued a patch. They have given a workaround to unlock to future parts after deleting the corrupt save, but the whole thing put me right off the game.
---
This wasn't bad overall, but I disliked that it required multiple playthroughs for different endings without having sufficient replay value.
---
PA win. Quite good overall, but had a few nonsensical puzzles.
---
PoP pick by Ninglor. Really glad I finally played this, it was amazing. Since Telltale has been partially bought, maybe there is some small hope for a sequel?
---
Recent Acquisitions
---
Upcoming
May '20 Play Log I
Hopefully everyone's doing well in quarantine. The weather is starting to get better here and my new apple trees are starting to bud, so I'm happy about that. On the bad side though, it's a long weekend here in Canada, which means fireworks. With gatherings limited I'd hoped there wouldn't be any, but they started early and ended late so my poor dog was terrified all evening. Anyone else have that problem? I've been wondering if I should get something from the vet to calm her down next time.
On the gaming side of things I've given up trying to play in my living room via Steam Link since my desktop is wireless. I'm trying to see if I can hardwire it over coaxial using moca adapters, but am having issues seeing if the jack by my desktop is connected to the loose wire in my living room.
---
---
---
Old SG win I started for PAGYWOSG but quickly gave up on. I opted not to review it since I really should have known I wouldn't like it. It got difficult very quickly. I kept thinking shots would sail far over my head, but then having them hit me. Either the hitboxes on this game suck, or you're playing as the Kool Aid man.
---
---
Recent Acquisitions
---
Upcoming
April '20 Play Log II
Spring is finally starting to spring, which is making quarantine marginally more tolerable. I planted some dwarf apple trees in my back yard a almost two weeks ago. So far I don't see any buds, so I'm a bit nervous. I really hope they survive. If they do I won't get any apples until at least fall 2021, but I'm really looking forward to that.
---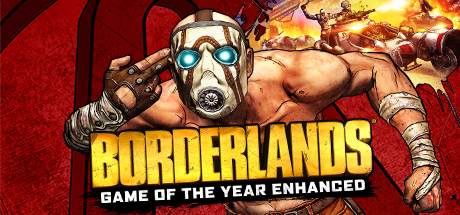 Borderlands GOTY Enhanced
7/10
58 hours playtime
More
Overall a good FPS, but there's no story at all, which was a bit disappointing.
Pros:
Mission descriptions are frequently funny
I like the comic book type art style
Good weapon variety
Ripping around in the vehicles is fun
Being able to get a second chance if you kill an enemy after you run out of health is great
Mad Moxxi DLC: really great music, very challenging
Cons:
The ending sucked
No story at all, or background on your characters
It's not obvious when DLC becomes available (I didn't find them until after I beat the game)
DLC: no waypoints within individual DLC
Mordecai is a sniper, his skill is sending his pet Bloodwing to kill an enemy, but struggles with medium range, and can't do long range at all. It also often gets stuck if you're not careful.
Hit boxes on cover/walls/etc are badly done. I often used cover to snipe, and frequently got in situations where I couldn't figure out why I kept missing, only to eventually realize the I was hitting what I was hiding behind/beside despite actually having a clear view.
Verdict: 7/10
First time playing this game. It's quite good, but the lack of story was disappointing. I've heard the second one is better. I'll probably pick up The Handsome Collection at some point. I have the Pre-Sequel, but no DLC for it.
---
Not nearly as good as other Sakura games. I wouldn't describe this as bad, but the story didn't hold my attention enough to recommend it.
Pros:
Good graphics ;)
Some choices, though they mainly affect who you end up with
Cons:
The story is pretty boring
The protagonist is an idiot. Surrounded by beautiful women and all he can think of is trying to escape them.
Verdict: 5/10
SG win. I wouldn't call it bad, but not good either. The protagonist is an idiot. I'd be willing to give more games like this a try. I think they have some potential if the story is decent, though I can't see myself becoming a 'fan' of them per se.
---
I haven't played much anime before, and never any VNs, but I actually really enjoyed this. If you're expecting a choices matter/exist type game though, this isn't it. There's only one choice, and it doesn't affect the story in any way.
Pros:
Some nice graphics ;)
The story was better than I expected
Cons:
The protagonist gets way too flustered around the girls
As much as the whole hero bit is done somewhat tongue-in-cheek, it still felt a bit cliched at times
Verdict: 8/10
SG win. I actually quite enjoyed this one. I have 2 more Sakura SG wins, I'm hoping their more like this one as it had a much better story.
---
Recent Acquisitions
---
Upcoming
I had intended on focusing on my abandoned backlog. Specifically games with controller support I can play from my living room, since being stuck in my computer room for 12+ hours a day is getting to me. Of course it's now a new Play or Pay cycle, and Cece and Ninglor went and picked some really good games, so I'll try to balance them instead.
April '20 Play Log I
Not much changed since my last update, except I've already managed to finish enough games for a mid-month post. To be fair though they're pretty short except for Graveyard Keeper which was almost done, and I've more than made up for it with far too many new games.
---
An old SG win played for PAGYWOSG. Comparable to Artifex Mundi games. I was in the mood for something slower and relaxing, and this fit the bill well enough.
---
A meh walking simulator that was free on Steam. Strikes me more as something introducing a larger game than a game by itself. Unfortunately the trading cards seem to be broken, unless they just don't drop if you get the game for free.
---
I caved and got the COVID-19 bundle. For some reason I decided to keep this despite the reviews, which turned out to be accurate. It's basically a tutorial which thinks it's a complete game.
---
This strikes me as a poor-man's Subnautica (though I haven't played that yet). Not much to do, so if you pass on it you're not missing anything.
---
And now the one you've all been waiting for (except probably not), Graveyard Keeper. Got this in a recent HB Monthly, and it was on my wishlist before that. I quite enjoyed it, and fully intend to get the DLC at some point.
---
Recent Acquisitions
Where my backlog continues to go in very much the wrong direction.
March '20 Play Log
Welp, the world has officially gone to hell in a handbasket. I'm currently working from home, which works wellish. I'm a software engineer, so my job is in front of a computer all day, and when I get home I often spend the evening gaming. This doesn't generally bother me, but since work and gaming are now in the same room, I'm realizing that the simple change of scenery made a huge difference. I'm not prone to cabin fever as I'm definitely a homebody, but after 2.5 weeks shut in I'm feeling it faster than expected. It doesn't help that my sister and her boyfriend are recently back in Canada and are staying with me, so I'm ending up quarantined for 3 weeks. Thankfully it's only 1 week left. I'm looking forward to getting my house back after that, but there's a possibility they'll have to stay for the rest of April. Fingers crossed they don't… How is everyone else coping?
In game related news, way too many activations. I was hoping to beat Graveyard Keeper before the end of the month, but just beat it tonight so you'll have to wait till next month for that review. Gotta say though, dispointing ending.
---
Play or Pay. Took me a bit to warm up to this, but in the end I enjoyed it. WAY TOO MANY AUDIO LOGS THOUGH!! Overall I think I liked Infinite more, but that could be the whole rose-coloured-glasses thing. My intention is to play the Burial at Sea DLC next, but we'll see when that actually happens.
---
This wasn't half a bad work out, and a lot of fun. Only thing that sucked was that it was so short. I think I'll ignore the achievement for playing the whole thing lying down though… I didn't try the challenges, they sound quite hard. I may take a look at them at some point though.
---
Half-Life 2: Episode One

6/10

5 hours playtime

More

Overall I recommend this, but somewhat half-heartedly. Part of the issue is my own fault - I should have turned down the difficulty earlier. Part of it is the game.

Pros:

The ending left me intrigued for what will happen in Episode 2
I enjoyed the part where Alex was sniping (but I'd have loved a shot of that myself)
Voice acting continues to be good
Graphics are quite good considering the age of the game

Cons:

Doesn't really explain how you end up back at the Citadel after the ending of Half-Life 2
Crashed twice
Alex drove me nuts. She consistently got in my way. Given that she's with you almost the whole game this was much more of a problem than in Half-Life 2
A few times she also stood facing the opposite direction, leaving me to deal with a wave of enemies alone.
The zombie burning achievement requires it to be done in a single playthrough, but doesn't specify that. I eventually realized after reloading several times because I couldn't do it in one playthrough without dying.

Verdict: 6/10

Half-Life 2

9/10

12 hours playtime

More

Much better than the first episode. Makes me wonder what possessed Valve to stop making these.

Pros:

Alyx redeems herself in this episode, being much better at staying out of the way
Story is fairly good
You have a Vortigon follower for a while which is a lot of fun
Ripping around in the car is really fun
I found the missions more fun in general than in the first episode

Cons:

Some of the achievements are really annoying. Launching a garden gnome into space sounds like fun until you realize it means carrying him around for the entire game and hoping you don't leave him someplace you won't be able to go back to/drop him in a hole/etc.
While the main story is left at a reasonable spot, it's not finished, and there's another open question left at the end. Clearly intended for an episode 3 that was never made.

Verdict: 9/10
I'm glad I played these, so thanks to Traqie for changing my mind. I wasn't a big fan of one, but not for the reasons I expected. The ending was good though, and I thoroughly enjoyed episode 2.
---
Play or Pay. Wasn't a fan of this one. Grindy, unnecessary micromanagement, and excessively long given the lack of variety led me to abandon it far from the end. Gunners can't even get their own ammo when they run out? I feel more like a baby sitter than anything else.
---
Play or Pay. No idea where I came across this but I'm really glad I did. Hilarious and a lot of fun. I highly recommend it if you enjoy funny shooters and don't mind the on-rails aspect of it.
---
Recent Acquisitions
So my bad SG luck streak ended with 3 Sakura games. Never played anything like them before, so here's hoping they're my thing.
February '20 Play Log
Between Half-Life being free and spending time in longer/continuous games like No Man's Sky my backlog progress this month has been in the wrong direction.
---
Played since it was free on Steam. Unlike the first game I quite enjoyed this one. From what I read about episode 1 it didn't sound like my kind of thing. Between that and not being in the mood for any more Half-Life having played 1 and 2 back to back I opted not to bother. I may buy the episodes in future but I doubt it.
---
Another one I thoroughly enjoyed. It's a VR game that's rather unique in that the story goes on with you as an observer who can wonder around and follow various characters, watching and listening to put the story together. I recommend it for VR owners who like story based games.
---
Played since it was free and I figured it made sense to play the first game before the second. Good idea? In a word: NO. I wish someone had told me not to. I'll let you read the review if you want to know why.
When I review games I try to strike a balance between if it's a good game in general and whether or not I enjoyed it. Having not enjoyed this, I gave it a negative review. Some other Steam user I don't know… didn't take that well. Instead of leaving a comment on my review saying why they disagree they left a rather nasty tirade full of insults, racism, and threats. Has anyone else ever experienced anything like this? Seems like the person has major issues. I reported it to Steam but they've yet to do anything about it.
---
Another acquisition that predates me being smart enough to ignore all platformers no matter how interesting they look. I opted not to review it since I should have known I wouldn't like it. The idea was good, but it got too hard to the point where I was just trying random things until I beat a level by shear coincidence. Or I would have if I hadn't just used a guide for the rest of the game, which really takes away from it.
---
Also Playing
I've been spending quite a lot of time in No Man's Sky and some others instead of beating more games. No so good from a backlog perspective, but I've been enjoying it. Hopefully more backlog killing this month though.
---
Recent Acquisitions
Project Warlock: my first SG win since last Halloween! My lucks' been really negative lately, but since I've not really been great at tackling my backlog I'm okay with that.
Also picked up the HB VR bundle and ETS2 essentials for the DLC (High Power Cargo, Going East, Scandinavia).