RikkiUW's profile
Despite attempting to work on my backlog, it was still growing faster than it was decreasing so I'm now only entering for SG games I really want, and only keeping bundle games I genuinely want to play. And I'm determined not to let my VR backlog grow much, despite seeing so many good games.
As you can see from my favourites list (which is in no particular order) my taste is varied. I tend to like games with story. I also like games that are unique in some way. I tend to play more short/medium games than long games as I get bored easily (which explains my large 'unfinished' list :P). I will stick with a game if it's good enough though. I've never been into massively multiplayer games. Actually I play single player almost exclusively, but I'm usually willing to try multiplayer/co-op for games I like.
My intention is to create a post for every 3-4 games beaten, including a review on steam. I find other people's reviews helpful, so why not help other people.
---
June & July '20 Play Log
I really couldn't be bothered to do a June post. My progress has been pretty bad anyway. The lockdown and things going shitty in general is kinda getting to me. Still, beat a few games and retired some others. I spent a lot of time playing Skyrim VR and No Man's Sky as well which is part of the reason I didn't beat many games.
---
I had started this game and abandoned it when it got too hard. It had some potential but was ultimately too frustrating. It also didn't help that a lot of it was down to random tweaks and not just skill/engineering capability.
---
This one was for Play or Pay (by Cece I think). I bought it without looking into it too much because I really enjoyed the first two games. Turns out that was a mistake. When I play games I want a distraction from everyday life. This particular game is about racism and police brutality. Ring any bells? Ultimately it was just depressing me, I wasn't enjoying it, and was forcing myself to play it. Games should be fun, forcing myself to play them defeats the purpose, so I dropped it.
---
Another one I started and abandoned at some point. Thoroughly enjoyed it. It was challenging without being overly difficult. I actually ended up buying and beating the DLC as well.
---
This was June's major timesink. Major impulse purchase, which is doesn't happen much for me. TBH I regret buying it. Not because it's a bad game - they've done a very good job of porting it complete with motion controls. Ultimately though, it's the exact same game. I've spent over 200hrs on flat Skyrim so I'm very familiar with it. Once the interest in VR stared wearing off I got bored, so I've decided to bench it for a while. It doesn't help that there's no graphics updates for it at all. Yes I know, 'but there are mods!'. But when I'm paying $65 (on sale) I shouldn't have to spend several hours installing over two dozen mods to make it look halfway decent. And I never got them to work entirely right, it still crashes but it's so infrequent I'll never find the incompatibility with so many mods.
---
Sakura Agent

7/10

3 hours playtime

More

Overall I quite enjoyed this VN. There aren't any choices that greatly affect the story so be aware of that. It's not the most engaging story ever written, it's not bad though, and the characters are likeable. If you're looking for something short, mindless, and relaxing (and sexy) you'll likely enjoy this.

Pros:

Likeable characters
Good music
Unlike other Sakura games the protagonist isn't a whiny uptight pain
Adult patch ;)

Cons:

There was room for the story to be much deeper and longer, but it wasn't taken advantage of
I noticed a few errors in the writing, it wasn't bad enough to bother me though
The ending wasn't exactly original, I'm sure I've seen it somewhere else :P

Verdict: 7/10

I have somewhat mixed feelings about this game. I think the main flaw is that while there were a number of choices, they don't make much difference. At least one didn't even result in a dialogue change. Others simply skip a section depending on your choice. It didn't feel like it even made a difference to how your character is perceived.

Pros:

Somewhat interesting story that showed promise to be interesting if it had been continued
Good music
The story isn't left on an 'I can't believe that just happened' type cliffhanger, so that makes the lack of subsequent chapters a bit more bearable.

Cons:

A lot of pointless choices. I'd prefer fewer choices rather than choices there just for the sake of it.
Incomplete. This seems to have been a chicken and egg problem. A lot of people don't buy incomplete stories. The dev has said it won't be continued because it didn't sell well.
No voice in the patched version. There is a guide to fix this though
I played both of these for July's PAGYWOSG. Pretty decent. Thankfully Fantasy didn't end on a cliffhanger which makes the lack of more chapters bearable. I'd have been curious to see it continued though.
---
Played for PoP and quite enjoyed it. It was on my wishlist for a while before I got it so I'm glad I finally got around to playing it.
---
Recent Acquisitions
Also Train Valley - Germany, Cities: Skylines - Industries, and upgraded HITMAN 2 to Gold Edition. All DLC though so the generators don't work and I'm far to lazy to do it manually.
---
That's it for now. Already dropped 2 games in August, so things are pretty much continuing the way they have been. I'm thoroughly enjoying Aragami though so at least that's something. Hope everyone's doing well and surviving quarantine!
May '20 Play Log II
---
I started this ages ago and got too frustrated with it. I picked it back up and managed to get a few more achievements, but it's just too difficult. No point playing it if I'm not enjoying it, so I'm dropping it.
---
Great PoP pick from Cece. I absolutely loved it and have wishlisted the sequel. It's not out yet, but I fully intend to buy it as soon as it is out.
---
Started this ages ago and abandoned it for unknown reason. For some reason I really wasn't feeling it. I had to force myself to play it, but I figured once I got into it I'd enjoy it. Then I hit a game breaking bug. The last mission of the second part is broken. Apparently the developer has known about it for years and claims to have a fix, but for some reason haven't issued a patch. They have given a workaround to unlock to future parts after deleting the corrupt save, but the whole thing put me right off the game.
---
This wasn't bad overall, but I disliked that it required multiple playthroughs for different endings without having sufficient replay value.
---
PA win. Quite good overall, but had a few nonsensical puzzles.
---
PoP pick by Ninglor. Really glad I finally played this, it was amazing. Since Telltale has been partially bought, maybe there is some small hope for a sequel?
---
Recent Acquisitions
---
Upcoming
May '20 Play Log I
Hopefully everyone's doing well in quarantine. The weather is starting to get better here and my new apple trees are starting to bud, so I'm happy about that. On the bad side though, it's a long weekend here in Canada, which means fireworks. With gatherings limited I'd hoped there wouldn't be any, but they started early and ended late so my poor dog was terrified all evening. Anyone else have that problem? I've been wondering if I should get something from the vet to calm her down next time.
On the gaming side of things I've given up trying to play in my living room via Steam Link since my desktop is wireless. I'm trying to see if I can hardwire it over coaxial using moca adapters, but am having issues seeing if the jack by my desktop is connected to the loose wire in my living room.
---
---
---
Old SG win I started for PAGYWOSG but quickly gave up on. I opted not to review it since I really should have known I wouldn't like it. It got difficult very quickly. I kept thinking shots would sail far over my head, but then having them hit me. Either the hitboxes on this game suck, or you're playing as the Kool Aid man.
---
---
Recent Acquisitions
---
Upcoming
April '20 Play Log II
Spring is finally starting to spring, which is making quarantine marginally more tolerable. I planted some dwarf apple trees in my back yard a almost two weeks ago. So far I don't see any buds, so I'm a bit nervous. I really hope they survive. If they do I won't get any apples until at least fall 2021, but I'm really looking forward to that.
---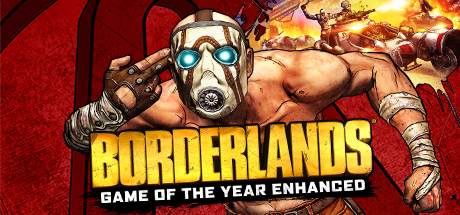 Borderlands GOTY Enhanced
7/10
58 hours playtime
More
Overall a good FPS, but there's no story at all, which was a bit disappointing.
Pros:
Mission descriptions are frequently funny
I like the comic book type art style
Good weapon variety
Ripping around in the vehicles is fun
Being able to get a second chance if you kill an enemy after you run out of health is great
Mad Moxxi DLC: really great music, very challenging
Cons:
The ending sucked
No story at all, or background on your characters
It's not obvious when DLC becomes available (I didn't find them until after I beat the game)
DLC: no waypoints within individual DLC
Mordecai is a sniper, his skill is sending his pet Bloodwing to kill an enemy, but struggles with medium range, and can't do long range at all. It also often gets stuck if you're not careful.
Hit boxes on cover/walls/etc are badly done. I often used cover to snipe, and frequently got in situations where I couldn't figure out why I kept missing, only to eventually realize the I was hitting what I was hiding behind/beside despite actually having a clear view.
Verdict: 7/10
First time playing this game. It's quite good, but the lack of story was disappointing. I've heard the second one is better. I'll probably pick up The Handsome Collection at some point. I have the Pre-Sequel, but no DLC for it.
---
Not nearly as good as other Sakura games. I wouldn't describe this as bad, but the story didn't hold my attention enough to recommend it.
Pros:
Good graphics ;)
Some choices, though they mainly affect who you end up with
Cons:
The story is pretty boring
The protagonist is an idiot. Surrounded by beautiful women and all he can think of is trying to escape them.
Verdict: 5/10
SG win. I wouldn't call it bad, but not good either. The protagonist is an idiot. I'd be willing to give more games like this a try. I think they have some potential if the story is decent, though I can't see myself becoming a 'fan' of them per se.
---
I haven't played much anime before, and never any VNs, but I actually really enjoyed this. If you're expecting a choices matter/exist type game though, this isn't it. There's only one choice, and it doesn't affect the story in any way.
Pros:
Some nice graphics ;)
The story was better than I expected
Cons:
The protagonist gets way too flustered around the girls
As much as the whole hero bit is done somewhat tongue-in-cheek, it still felt a bit cliched at times
Verdict: 8/10
SG win. I actually quite enjoyed this one. I have 2 more Sakura SG wins, I'm hoping their more like this one as it had a much better story.
---
Recent Acquisitions
---
Upcoming
I had intended on focusing on my abandoned backlog. Specifically games with controller support I can play from my living room, since being stuck in my computer room for 12+ hours a day is getting to me. Of course it's now a new Play or Pay cycle, and Cece and Ninglor went and picked some really good games, so I'll try to balance them instead.
April '20 Play Log I
Not much changed since my last update, except I've already managed to finish enough games for a mid-month post. To be fair though they're pretty short except for Graveyard Keeper which was almost done, and I've more than made up for it with far too many new games.
---
An old SG win played for PAGYWOSG. Comparable to Artifex Mundi games. I was in the mood for something slower and relaxing, and this fit the bill well enough.
---
A meh walking simulator that was free on Steam. Strikes me more as something introducing a larger game than a game by itself. Unfortunately the trading cards seem to be broken, unless they just don't drop if you get the game for free.
---
I caved and got the COVID-19 bundle. For some reason I decided to keep this despite the reviews, which turned out to be accurate. It's basically a tutorial which thinks it's a complete game.
---
This strikes me as a poor-man's Subnautica (though I haven't played that yet). Not much to do, so if you pass on it you're not missing anything.
---
And now the one you've all been waiting for (except probably not), Graveyard Keeper. Got this in a recent HB Monthly, and it was on my wishlist before that. I quite enjoyed it, and fully intend to get the DLC at some point.
---
Recent Acquisitions
Where my backlog continues to go in very much the wrong direction.
March '20 Play Log
Welp, the world has officially gone to hell in a handbasket. I'm currently working from home, which works wellish. I'm a software engineer, so my job is in front of a computer all day, and when I get home I often spend the evening gaming. This doesn't generally bother me, but since work and gaming are now in the same room, I'm realizing that the simple change of scenery made a huge difference. I'm not prone to cabin fever as I'm definitely a homebody, but after 2.5 weeks shut in I'm feeling it faster than expected. It doesn't help that my sister and her boyfriend are recently back in Canada and are staying with me, so I'm ending up quarantined for 3 weeks. Thankfully it's only 1 week left. I'm looking forward to getting my house back after that, but there's a possibility they'll have to stay for the rest of April. Fingers crossed they don't… How is everyone else coping?
In game related news, way too many activations. I was hoping to beat Graveyard Keeper before the end of the month, but just beat it tonight so you'll have to wait till next month for that review. Gotta say though, dispointing ending.
---
Play or Pay. Took me a bit to warm up to this, but in the end I enjoyed it. WAY TOO MANY AUDIO LOGS THOUGH!! Overall I think I liked Infinite more, but that could be the whole rose-coloured-glasses thing. My intention is to play the Burial at Sea DLC next, but we'll see when that actually happens.
---
This wasn't half a bad work out, and a lot of fun. Only thing that sucked was that it was so short. I think I'll ignore the achievement for playing the whole thing lying down though… I didn't try the challenges, they sound quite hard. I may take a look at them at some point though.
---
Half-Life 2: Episode One

6/10

5 hours playtime

More

Overall I recommend this, but somewhat half-heartedly. Part of the issue is my own fault - I should have turned down the difficulty earlier. Part of it is the game.

Pros:

The ending left me intrigued for what will happen in Episode 2
I enjoyed the part where Alex was sniping (but I'd have loved a shot of that myself)
Voice acting continues to be good
Graphics are quite good considering the age of the game

Cons:

Doesn't really explain how you end up back at the Citadel after the ending of Half-Life 2
Crashed twice
Alex drove me nuts. She consistently got in my way. Given that she's with you almost the whole game this was much more of a problem than in Half-Life 2
A few times she also stood facing the opposite direction, leaving me to deal with a wave of enemies alone.
The zombie burning achievement requires it to be done in a single playthrough, but doesn't specify that. I eventually realized after reloading several times because I couldn't do it in one playthrough without dying.

Verdict: 6/10

Half-Life 2

9/10

12 hours playtime

More

Much better than the first episode. Makes me wonder what possessed Valve to stop making these.

Pros:

Alyx redeems herself in this episode, being much better at staying out of the way
Story is fairly good
You have a Vortigon follower for a while which is a lot of fun
Ripping around in the car is really fun
I found the missions more fun in general than in the first episode

Cons:

Some of the achievements are really annoying. Launching a garden gnome into space sounds like fun until you realize it means carrying him around for the entire game and hoping you don't leave him someplace you won't be able to go back to/drop him in a hole/etc.
While the main story is left at a reasonable spot, it's not finished, and there's another open question left at the end. Clearly intended for an episode 3 that was never made.

Verdict: 9/10
I'm glad I played these, so thanks to Traqie for changing my mind. I wasn't a big fan of one, but not for the reasons I expected. The ending was good though, and I thoroughly enjoyed episode 2.
---
Play or Pay. Wasn't a fan of this one. Grindy, unnecessary micromanagement, and excessively long given the lack of variety led me to abandon it far from the end. Gunners can't even get their own ammo when they run out? I feel more like a baby sitter than anything else.
---
Play or Pay. No idea where I came across this but I'm really glad I did. Hilarious and a lot of fun. I highly recommend it if you enjoy funny shooters and don't mind the on-rails aspect of it.
---
Recent Acquisitions
So my bad SG luck streak ended with 3 Sakura games. Never played anything like them before, so here's hoping they're my thing.
February '20 Play Log
Between Half-Life being free and spending time in longer/continuous games like No Man's Sky my backlog progress this month has been in the wrong direction.
---
Played since it was free on Steam. Unlike the first game I quite enjoyed this one. From what I read about episode 1 it didn't sound like my kind of thing. Between that and not being in the mood for any more Half-Life having played 1 and 2 back to back I opted not to bother. I may buy the episodes in future but I doubt it.
---
Another one I thoroughly enjoyed. It's a VR game that's rather unique in that the story goes on with you as an observer who can wonder around and follow various characters, watching and listening to put the story together. I recommend it for VR owners who like story based games.
---
Played since it was free and I figured it made sense to play the first game before the second. Good idea? In a word: NO. I wish someone had told me not to. I'll let you read the review if you want to know why.
When I review games I try to strike a balance between if it's a good game in general and whether or not I enjoyed it. Having not enjoyed this, I gave it a negative review. Some other Steam user I don't know… didn't take that well. Instead of leaving a comment on my review saying why they disagree they left a rather nasty tirade full of insults, racism, and threats. Has anyone else ever experienced anything like this? Seems like the person has major issues. I reported it to Steam but they've yet to do anything about it.
---
Another acquisition that predates me being smart enough to ignore all platformers no matter how interesting they look. I opted not to review it since I should have known I wouldn't like it. The idea was good, but it got too hard to the point where I was just trying random things until I beat a level by shear coincidence. Or I would have if I hadn't just used a guide for the rest of the game, which really takes away from it.
---
Also Playing
I've been spending quite a lot of time in No Man's Sky and some others instead of beating more games. No so good from a backlog perspective, but I've been enjoying it. Hopefully more backlog killing this month though.
---
Recent Acquisitions
Project Warlock: my first SG win since last Halloween! My lucks' been really negative lately, but since I've not really been great at tackling my backlog I'm okay with that.
Also picked up the HB VR bundle and ETS2 essentials for the DLC (High Power Cargo, Going East, Scandinavia).
January '20 Play Log
A rather disappointing month for games overall. Still playing Graveyard Keeper from the monthly though and I'm really enjoying it. I'll probably include it in next month's report even if I don't finish it. Looking forward to a new batch of PoP games to play!
---
This one disappointed me. I enjoy learning, especially science, so I assumed I'd enjoy it. Guess I should have payed more attention to reviews.
---
Another disappointment. I like unusual games, but this one just felt pointless. The story was partly boring, partly depressing (which I'm not a fan of).
---
Got this one in the January HB Monthly and quite enjoyed it. It sort of reminded me of Zelda Majora's Mask (the last Zelda game I played way back when). Definitely recommend if you like adventure games, though the story is nothing special.
---
Well made, but again I don't like depressing games. It worries me for LiS 2, I really hope it's not only depressing. Guess I'll find out sometime soon since I picked it up in the winter sale.
---
I'm glad I'm done with this series. I picked up Goodbye Deponia last thing in the winter sale. Deponia Doomsday was an early SG win. I entered despite not having the other games because it was only second in the series, and it looked good enough to be worth picking up the first one. Then I won it and it turned out it was the fourth, not the second. I can only assume a crazy wizard waved his hands and reordered the games. Finally got and played the first three though so I could play Doomsday. It also fit for PAGYWOSG which was good.
Not sure if I'm going off P&C games or it was just that these games desperately needed a hint system, but I wasn't really enjoying them at the end. They were difficult in parts and I don't find getting frustrated fun, so I kept referring to walkthroughs and ended up using them for large portions of the games.
---
Recent Acquisitions
Not many games added this month… (oh dear)
December '19 Play Log & 2019 Summary
December 2019 Overall:
December 2018 Overall:
December 2019 SG:
December 2018 SG:
Happy New Year everyone! Hope you're all enjoying any holidays you may have. Overall I think I've made decent progress on my backlog this year.
Sorry in advance for the super long post, I've been too busy to do a mid-month post.
---
If you enjoyed Black Flag you may like this one as long as you don't expect much. If you enjoyed Assassin's Creed 2 & Brotherhood, are looking for an intriguing story of an assassin being seduced/tricked by the bad guys, or at least some new/improved game mechanics stay away, you will be very disappointed. It's really unfortunate because the game does have at least some potential, but it rushes way too much and the writing is lazy rather than creative.
Pros:
Cons:
Keeps the grindy naval warfare where you need to engage in naval battles to get enough resources to upgrade before you can proceed with the story
Instead of introducing you to an Assassin and telling you how he got there such that you can relate to him it's just 'You play as this guy. His name's Shay'. Minor parts of his backstory are mentioned but you never learn enough to be able to relate to him they way you could with Ezio
Areas and characters are reused from Black Flag and III. I'm not inherently opposed to this, but they don't take the time to explain well enough how it all fits together. For 90% of the game I was convinced it was because they couldn't possibly fit together properly. It wasn't until the very end they mentioned something and enough of it fell into place for me to see that it does have some potential to be a good story.
It feels like they're just throwing a bunch of information at you rather than telling a story. Some of it's relevant, some of it isn't.
The out of Animus parts are a waste of time. There's nothing interesting, no real story, just a random guy (you) being ordered about. Unlike with Desmond none of the characters are likeable, relatable, or even remotely interesting. It's more filler than anything else; like they felt obligated to include some out of animus parts.
Gameplay wise, most of it is from other games and what little new things there is I didn't really find useful.
There's no fascinating story of being seduced/fooled by the Templars. As mentioned in other reviews, the assassin's are jerks, and that's pretty much all there is to it. Basically, the assassin's are the bad guys and the Templars save the world, with no valid reason for why they've swapped places~.
Verdict: 4/10
Play of Pay pick. Overall I was disappointed with this game. It's my own fault, I didn't realize it was so similar to Black Flag. I was intrigued by the story, wondering how they'd go about convincing an Assassin to become a Templar. Lets just say the story writing was very lazy and leave it at that.
---
Truly a masterpiece, and I now understand why this game is still played so many years after release. If there's anyone who's never played this and is a fan of FPS games, or heavily story based games, give this a try.
Pros:
Exceptionally well voice acted, including some recognizable voices
Graphics have aged well, and cutscenes are well animated
Well animated
Your actions/reactions/conversation choices in various situations can genuinely affect the story and how you're perceived, and even small details such as news heard in elevators is influenced
The character customization is very good
The various classes allow you to play the game however you want. I chose infiltrator and the stealth/sniper route, but there's nothing to stop you going in guns blazing. The various fights never felt like any class would be at a disadvantage
Cons:
Despite being nearly 30 hours long, it felt short. There's plenty to explore and many side missions, but it felt like there weren't too many main missions. That may simply be the 'time flies when you're having fun' effect though.
My biggest complaint was driving the Mako. It was hard to control. Once I got used to that it was fun for a while, but it felt way too light and got air and dove off the (wrong) side of a mountain at the slightest bump. Driving it quickly became a chore
Again driving the Mako, you know about various signals/some debris on your map, and sometimes come across more that aren't marked. Once discovered though they're not always added to your big map, which caused confusion for me at least once.
Verdict: 10/10
Very long Play or Pay pick. Thanks to ninglor03 for making me finally play it. I absolutely loved it and am hoping to start the second one some point soon before I forget about the story too much.
---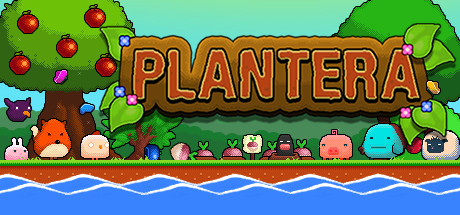 Plantera
1/10
20 hours playtime
More
Why does this game even exist? What's the point?
Pros:
Cons:
You don't need to do anything but click - and once you've got a few upgrades you don't even have to do that, the game will play itself
No strategy, nothing, just click and wait
I highly recommend an auto clicker
Verdict: 1/10
Another PoP pick. Absolute garbage SG win from ages ago that I shouldn't have entered for.
Crappy game that doesn't even know what it is. Part simple farming sim, part repetitive puzzle game, and part HOG, all wrapped in a boring story that drags on for way too long. If you like HOGs and don't mind the same scenes over and over than you may be OK with it, but I'd recommend sticking to Artifex Mundi games.
Verdict: 2/10
See previous comment.
---
I had abandoned this one ages ago and finally got back to it. I'm too lazy to review it :P. It's decent but figuring out the correct path to get to the Warlock requires redoing it a few times, and while you do have the option to take different paths (and different characters have different missions) I still found it a bit too repetitive for my taste. I ended up using a guide to pick the correct route to the top.
---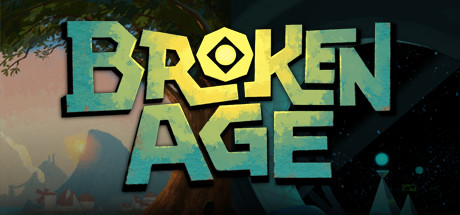 Broken Age
7/10
8 hours playtime
More
Decent little point and click with a reasonably interesting story. Nothing about it stuck out as particularly bad or good.
Pros:
Some cute characters
Some funny moments
Good voice acting
Cons:
I found some of the puzzles more difficult and ended up using a walkthrough for parts
Has a speedrun achievement
Verdict: 7/10
Decent point and click that had some laughs. I've come to the conclusion I'm getting sick of point and clicks though.
---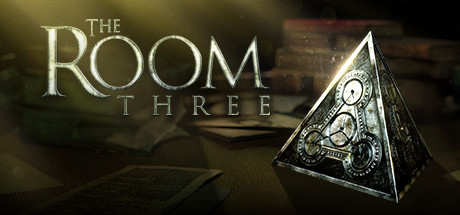 The Room Three
7/10
6 hours playtime
More
If you enjoyed the first two games you'll like this well enough.
Pros:
It continues to be impressive how many intricately designed puzzles they can fit into one small box
Puzzles are a decent for the most part
Cons:
The puzzles required for the alternate ending are much more difficult in parts, and lack hints
Most of the time the hints appear much too fast, not taking into account the time to get to and explore a new area/part/etc before giving a hint
Some of the hints are useless (e.g. when locked in a room, 'there must be a way out of here'. No ♥♥♥♥ Sherlock)
The hints don't stay on screen long enough to read and process the longer hints
Navigating rooms continues to be annoying. A map for quick movement, or at least a way to quick move would be very good. It's annoying when trying to go through a room but having to wait for the cutscene to finish. This is true of puzzles and backing out as well.
Verdict: 7/10
Picked this up during last years winter sale IIRC and finally played it. Decent, but I don't think I'll bother getting the next one. I did enjoy it but there are better games out there. Why buy one that I'll likely give a 7/10 when there are plenty I'd enjoy more?
---
Recent Acquisitions
---
Goals Review
I didn't manage to do as well on my goals as I'd hoped, but I'm still happy with my progress. I don't think I'm going to do any specific goals this year as I found they sometimes prevented me from playing other games I wanted to, or doing challenges/themes/etc. I'm still trying to have less abandoned games and fewer wishlisted but unplayed games though.
70% beaten SG wins ratio: Achieved this one exactly! Sadly it's the only one. Given that I'm winning fewer games these days (owing to only entering for ones I want) and play them for PoP and PAGYWOSG I'm not going to have this as a goal this year.
Max 30 40 Wishlist Unplayed games: So I ended the year with 48 game on this list, around the same number I started with, which is quite unfortunate. Not for lack of trying though, I played about 2 per month from that list. Guess I'll have to work more on buying less games until I play the ones I have :P.
Much fewer abandoned games: 52 is far too many abandoned games considering most of them are good games, but it's still better than the 66 I started last year with. I had decided mid-year that 55 was a realistic target, so I'm happy with my progress.
November '19 Play Log
I just added a bunch of people on Steam for Ninglor's Secret Santa event, so I thought it'd be a good idea to remind everyone I still exist by actually posting an update :P. I may have gotten slightly addicted to No Man's Sky, so I didn't get much done in November. I put 61 hours into it last month, pushing it all the way up to my second most played game after Skyrim.
---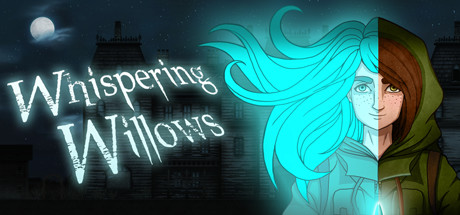 Whispering Willows
7/10
3 hours playtime
More
Pretty enjoyable side scrolling puzzle/adventure with a good story. I had to consult a walkthrough twice, but overall the difficulty is good.
Pros:
The story doesn't whitewash and romanticize history
Good story
Puzzles are logical, and neither too challenging nor too easy
Cons:
The ending was anticlimactic
The controls could have been more responsive
Not being able to run inside is really annoying considering there is some back and forth (mainly when you're not sure what to do next)
Verdict: 7/10
SG win played for PAGYWOSG. Pretty decent overall.
---
Play or pay pick & SG win. Forgot to review and I don't remember enough for a proper steam review. Didn't enjoy this one. The story (and thus achievements) change based on your choices and you can get a bad or good end. I kept getting stuck and having to refer to guides. There were some changes made after it had been out for a while though so the guides weren't always helpful. I tried to get more of the achievements but ended up getting stuck and giving up since existing guides were not up to date.
---
Also played a few free games I had been meaning to try. Off-Peak was decent, it's from the same developer as Norwood Suite. Marie's Room was okay, nothing special. Blameless was crap.
---
Recent Acquisitions