That1BIGDude's profile
---
This is a game I have been trying to beat but all odds have been against me I have come closed several times but today I finally did I played the entire game in co-op from start to finish and its been one hell of a ride I started in september playing twice a week 30 sessions spanning 15 weeks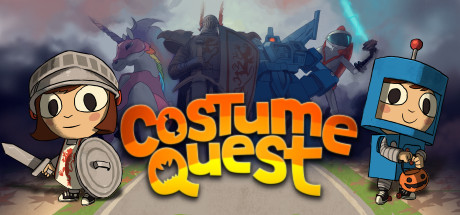 Costume Quest
7/10
4.5 hours
13 of 21 achievements
More
I was challenged to beat quite a few stuff and at the pace, things are going i definitely don't think i am going to finish anytime soon but I did finish this and it was quite fun it felt like I was playing the stick of truth at least with the combat this is honestly what the fractured but whole should of played like. It has some good comedy and some great childlike innocence and great references like the one it did to Narnia near the end thoroughly enjoyed playing it and thank the person who challenged me to play this
Whats coming Next
8½ Hours, 35 achievements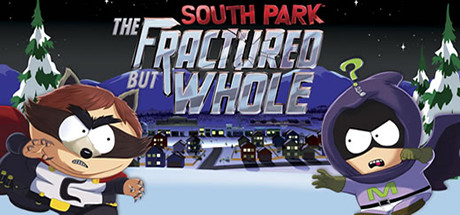 South Park The Fractured But Whole
7/10 hype
5.10 hours
3 of 35 achievements
More
costume quest reminded me of the south park games and while i can already tell the first game is much better than this one i still want to play it so i will plus the title is great
Another one bites the dust really like a lot of what this game has to offer but the multiplayer still needs some changes
Games I Have Beaten
8 hours, no achievements
So i never really played the original Modern Warfare Trilogy so i don't really understand all the references and fan service that they added to this game but I still think its a really great game. I liked it just as much I liked black ops 3 story which I thought was really great too. The stealth missions with the night vision where also really well done
I havent made an update in a while so i thought it was time I did this is what has been going on make sure to click the games to see my thoughs on each one :)
Games I Have Beaten
20 hours, no achievements
Its the first time i have ever played this game and it was quite fun but it definitely was not one of my favorites but I like the polish and newness Nintendo was able to add to such an old game and makes me excited for what they do in the future.
Games I'm Working on
71.5 hours, 3 of 21 achievements
So im in the middle of beating this and its really been a struggle because i started it and got some decent progress on the Wii U but then got the switch version so overall this would be my third time playing but i am determined to beat it. As for the game, I do like it but I also miss the Ocarina of time formula and the Twilight Princess one and really hope Nintendo makes something along with those terms for the switch and that breath of the wild 2 addresses the problems the first game has
So I was challenged to beat this and a few other titles and i am working on it. It is surprisingly good it almost feels like what a south park game would be like but without all the adult humor
I had been craving a Yugioh game for a while and this one has been a blast especially since it lets me play and re-learn all versions of Yugioh. so far I have beaten the story and challenge sections of Yugioh and Yugioh GX
Whats coming Next
104 hours, 0 of 22 achievements
I was challenged to play this so as soon as I beat Costume Quest this is next
I have no idea what to expect but i am going to play it anyways
I never got to play any of the games on the ds so i am super excited to play it on my switch
Hello strangers of the internet can someone chalange me with 5 games? im fine with almost anything. I dont like traditional horror games (things with jump scares, or other similar themes) though i am fine with action type horror games (dying light resident evil l4dead half life etc)

I heard some hype about this game a long time ago and had no idea what it was about, I ended up buying it on a whim and i am super glad i did. For a solid while, I was completely addicted. Its a really great game but its definitely not for everying you have to be into the niche to enjoy i had a blast

Right after beating code vein I had a huge itch to play games with similar beat em up combat so i bought DMC5 which i had been dying to play since it came out but couldnt justify the purchase at the time. The deluxe edition was on sale for 35 so i ended up buying and have fully enjoyed my experience
Time for an update its been a busy week and i have been putting some work in. So i was challenged to beat 5 games and so far i have beaten 2 of the 5 i was also challenged to beat steamworld heist but i decided to beat steamworld dig before i played heist

It was sweet and simple and it was one of those games that you could just pick up and drop which makes me think that it must be quite fun on the Switch. I had fun but I did find myself rushing through it. I heard Heist is a lot better so I plan on playing that next plus I got challenged to beat it

So I was challenged to beat 5 games and this is the second one I have completed, I have to say this is definitely a beautiful game but it can be quite frustrating mostly because it has these rush modes that turn the game from a casual platformer to heartwrenching auto scroller that is honestly quite frustrating overall I feel like I have a love-hate relationship with this game. Though i do have to say i like the mechanic where you get two different abilities per level
Games I am working on.

Divinity: Original Sin 2 - Definitive Edition
351 hours, 46 of 97 achievements
The game I love but just cant beat
So this game is like Skyrim for me there is so much to do that you really can't beat it but that doesn't mean I am not going to try. Mostly what happens is that the game is a ton of fun when playing in Co-op and that's hows I was playing it but unfortunately all my partners disappeared which means I had to restart. I actually got all the way to act 4 and the guy I was playing with blocked me and stopped talking to me taking the save with him. So at this point, this is like 5th try at beating this and hopefully, I will

Skyrim is the game i have been trying to beat forever but its one of the games i cant play without mods but the mods adds more hours to the game at this point i don't think i am ever going to beat it but i can try


These are the games i plan on beating next. I was chalanged to beat the first 3 on this list and i definetly want to beat the witcher dlc
I have had some free time recently and i think its time i start busting some of these out and boi was this a fun one. My Friend Pedro really gives you all the tools you need to feel like a total badass. Admittedly its a little for short for 20$ but there is plenty replay value and i enjoyed every second i played definitely worth the buy

got challenged to beat some games just finished Mind Snares: Alice's Journey it was a simple point and click puzzle game can beat in one day and you can get 17 easy achivements, story was meh but it was overall relaxing, on to my next game
Just beat Witcher 3 main story and quantem break super excited got to keep it going