fish on friday and human flesh every other day of the week! censorthulhu's profile
33 year-old woman with an excess of dogs, queer rage, and Opinions on Narrative Devices Used in Games.
timestamps for the cheevos: completionist_me profile
i keep my lists maintained here but don't really have time to post. if you need to ping me, leave a comment on my profile and i'll get back to you.
---
January 3rd 2k23
whew, it's been a while huh?
i'm one of those people who, when super stressed, tends to clam up and keep my head down because no one wants to hear about that shit. and hooray, the stress remains! but i still managed to finish 34 games in 2022 so i'm going to force myself to make a post at the start of this year anyway.
FAVORITE FINISH: Ghostwire: Tokyo
this was a gift from a steam friend, and a game i was hyped for but couldn't afford to get on my own at the time of release. total surprise how good it was, given my hype was purely on aesthetics and not from knowing anything about gameplay or story. it's approximately a 40-something hour game given you peek in all the nooks and crannies to find everything, and has a very satisfying combat system. can't recommend it enough, 10/10.
LEAST FAVE FINISH: Persona 4 Golden
i had to return to this one because i got burnt out my first attempt, and boy howdy does this game drag. half of the stuff you won't even find on your own without a walkthrough, and even though i did have one of the steam guides up my entire playtime just to catch as much as possible, it still felt too dense and chore-like to really be enjoyable. i know this sort of thing is right up the alley for various people, but i am not one of them. i don't look back on my time in this game as "ah, a game i played," i look back at it as "well, that's over a hundred hours of my life i'll never get back."
BEST ZEN: PowerWash Simlator
got this one in early access because a steam friend was having a fun time with it, played for a few hours, then let it hang out on my hard drive while i waited for full release. it's definitely worth your time and money now that it's out of EA, it has a full story attached to the scenarios and a lovely array of nozzles and things to get the job done. good game to zone out on while you clean up some truly disgusting areas covered in muck.
here's some random stats to pile on–
times i played through the Mass Effect Trilogy: once, but also i played Andromeda for the first time (and probably the last, lol).
number of games played with a cat theme: six! good year for kitties.
jrpgs finished: only two!
solitaire and puzzle/clicker games finished: thirteen!
if my stress levels lessen i might do a mid-year roundup, otherwise i'll be back in 2k24 with another post. byyyyeeeeeeee~
March 26th 2k21
i finished 24 games in 2k20 since last update, and 25 so far this year, so. /sips at coffee/ yeeeeeeah, y'all KNOW i'm not gonna go through all that.
anyway i just finished the second Outer Worlds DLC and it was absolutely fab, great fun all around. i hope they make another game set in this universe, but it needs to have a different type of main character cos if we get the same MC but no Max or Nyoka i am gonna be pissed.
life is just super major stressful right now (no job yet! my state is reopening despite being one of the lowest rates of vaccinations cos Abbott is an ass! my mother had to go into a skilled nursing facility and now i have to deal with medical calls every other day for something new and unusual!!!) so all i'm able to focus on are puzzle games and solitaire while hockey games stream on my laptop and then i get twenty minutes here and there on other random games. great for finishing HOGs, not great for any prolonged narrative experiences, of which my backlog has many.
still poking at Yakuza Kiwami 2 for all the good it's doing me. i'm probably three quarters of the way through at least? it's fine! i just can't enjoy it while real life is making me stress so any enjoyment is muted, even the normally overwhelming hilarity of Majima staggering around shirtless. hopefully in the next few days i'll finish it tho and can move on to something else that might be more successful in distracting me.
eh, i'll post again when i can remember. hopefully before the end of the year! lol.
September 30th, 2k2k
my team lost in the final of the Stanley Cup Playoffs so i'm consoling myself with liquor and video games. yee….. yeehaw (cries piteously into drink)
got others done like the first episode of the Space Pilgrim saga but eh, they exist, i played them, and that's p much the end of that.
Next: playing :THE LONGING: because i am a fucking idiot. finishing up some started games so i can uninstall them. trying to figure out why my twitch stream replays have funky audio so i can resume terrorizing people in Untitled Goose Game for the amusement of my friends. waiting for The Outer Worlds to finally drop on steam so i can buy and play it like i've been desperately wanting to do since the first trailer dropped.
EDIT: ALSO HI, THIS IS CUNTHULHU. i didn't realise my namechange synced here until i already posted, whoops! Steam started to censor my username so i had to change it, boo.
August 15th, 2k2k
going with three extremes for this post just to keep it short and sweet. also because my brain feels like a sponge saturated with blood right now! guuuuuh.
best game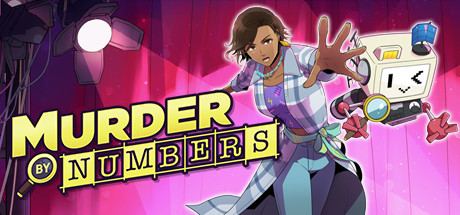 Murder by Numbers
9/10
23.6 hours
4 of 4 achievements
More
really charming VN with picross puzzles. i had it on my wishlist because Hato Moa did the character designs, and my friend bought it for me cos that's just who she is, so i made an effort to install and finish it ASAP. glad i did, it was worth the full price of $14.99 USD seeing as i got 20+ hours out of it. music is by the same dude who did Phoenix Wright so you just know it's good, the art is great, and the story is engaging. A+, absolutely recommend to all who want an interactive murder mystery to go along with their picross.
meh game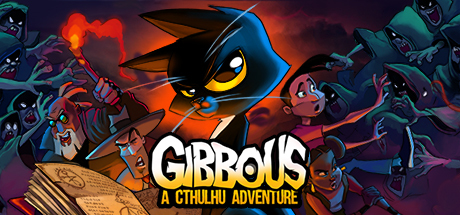 Gibbous - A Cthulhu Adventure
7/10
6.6 hours
48 of 48 achievements
More
it's an okay game. art is very Don Bluth which is very much my jam, music is appropriate and doesn't get annoying, good variety of characters, etc. but the story is a major weak point. whenever i fetch up against a story like this i think of the quote from Palahniuk's Invisible Monsters, "Don't expect this to be the kind of story that goes and then, and then, and then," because this game? totally does go "and then, and then, and then." it's not very engaging as a result, and i didn't care about the resolution at all.
disliked game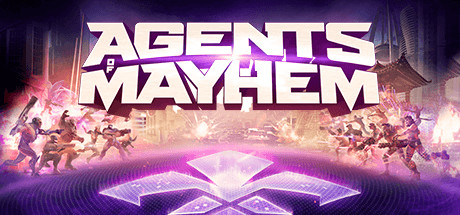 Agents of Mayhem
4/10
44.8 hours
42 of 49 achievements
More
it was fine until the last two batches of story missions where it started to glitch out during major fights so i had to redo twenty plus minutes of work just to keep the checkpoint, and then the absolute last batch of missions where it was just waves upon waves of enemies that were completely at odds with how the game functioned up until that point. before you could reasonably clear out the enemies until they slowed or outright stopped then do whatever hacking you needed to do, but wow suddenly no enemy thinning at all, just hit the hacking UI and hope you don't get shot out of it before it's complete!!! god that was frustrating, and by the time i slogged through i was actively hating the game and wanted to jettison it into the sun.
playing as Johnny Gat was fun, at least. whole reason i wanted the game in the first place was cos Gat was a playable character. i am shallow and predictable, and in this case it came up to bite me in the ass.
other games were finished since…. April? but they're all HOGs and solitaire and jigsaw puzzles so just assume a neutral rating on all of them and call it a day.
currently playing Deus Ex: Mankind Divided and Observer for the "play six HB Monthly/Choice games in a month to qualify for a giveaway" challenge that's running on the SG forums. DEMD is annoying me terribly and i have no idea why since i really enjoyed the last one, and Observer can only be played in small doses because it's freaking me out a lot more than i expected it to. at this rate i might just buy Horizon Zero Dawn on my own since with the Humble discount it's only $40 anyway and then i can go finish Death Stranding like the Kojima Shill i am, lol.
april 29st, 2k2k
life has been a legit shitshow since December 31st for me and it got REALLY interesting in the month of March. but i survived it and since for distraction during the bullshit i had decided that this plague quarantine time should be used to finish as many in-prog games as possible so i can finally uninstall them, you get to behold the fruits of my labors.
BEHOLD THESE FRUITS!
BEHOLD THEM!!!!
i finally got approved for unemployment (thanks so much, Texas Workforce Commission, for driving us gig workers TOTALLY FUCKING INSANE in these trying times) so i should be better about posting here. have had this post ready to go for….. a while, but going nuts cos the bills are piling up meant i just didn't give a shit about it.
ANYWAY, next is finishing Dishonored 2 for the first time and continuing my decent into Fallout 4's settlement building timesink. Yakuza Kiwami 2 is downloaded so might play that once Dishonored 2/DOTO is done with. also have Call of Cthulhu ready to go! so not running out of things to play in this pandemic, is what i'm saying here. i have a 69 year old mother with stage four kidney disease who i'm the primary caregiver for so yeeeeeah, no way in hell am i breaking isolation when one whiff of the virus would one-shot her immediately. sorry, Texas, i know you want to reopen and all but my mother isn't expendable!!! (i've been raging at lot in the direction of our Governor these last few weeks, can you tell? :D)
february 19th, 2k2k
struggling through Cosmic Express and Quell Zen right now. just not in the mood for puzzles, but not really interested in getting involved in a new story either? idk, it's a phase, it'll pass.
february catchup the 9th, 2k2k
games completed in 2019: 48
number done at 100%: 37
number left at just beaten: 23
i finished more games since my last update in November but i am tired of being cranky all the time so i didn't write reviews or even record a number rating as i watched each respective end credits roll, so. gonna try something different in 2k2k. probably too much of a stretch to aim for being! more!! positive!!! but i can reign in the outrage a bit. hopefully. probably. maybe.
anyway here's a year retrospective.
favourite finished game in 2k19:
favourite unfinished game in 2k19:
why did i waste my time on this in 2k19:
favourite sg win in 2k19:
least favourite sg win in sk19:
favourite traded game in 2k19:
currently working on:
November 14th, 2k19
whelp, that was certainly A Game!
i don't advise anyone to play this without playing Yakuza 0 beforehand. if i hadn't already experienced the context for the relationships and how everything fits together i wouldn't have given a shit about any of this. granted, this is a remake of an old game, and the next one is supposed to be MUCH better– on par with 0 narrative, or surpasses it if the reviews are to go by– but on its own it's a very blah experience that i wouldn't have bothered to finish if not for three things:
the aforementioned context from 0
the Kiwami-added system of Majima Everywhere. very novel way to train you into the combat system if you just go for it. the combat is much more difficult than in 0, you actually have to learn to evade attacks else you're not gonna make it far. but after i'd grinded it out on Majima (lol) to SSS rank i was having no issues.
the story was relatively short. if this kind of blandness had gone on any longer i would have been sorely tested. as it was, despite things, it did not overstay its welcome which i greatly appreciate.
is this game worth the $20? if you go by the $1 for every hour spent then yes. if you go by exchanging money for an experience, then probably yes but only if you're already invested. Sunk Cost Fallacy at its finest, folks.
i don't feel like i wasted my time. the boss fights were a drag, i yelled at Kiryu a lot re: his life choices when i didn't really feel the need to in the previous game, and if i never have to play a minigame that reuses the assets from the Japanese Catfight Club abomination again it would be appreciated, but my time was not tossed in the trash, it was worth it. only because i played the prequel first! but still, worth it.
now i get to eyeball Kiwami 2! i doubt my computer will run it cos apparently they're using a new engine for the next remake and on, but if it shows up in a bundle you bet yer ass i'll be snapping it up and installing it and then bitching to everyone who will listen about how it won't even run so i won't get another Majima fix oh woe is me.
October 31st, 2k19
my brain is too fried to write a coherent review, so please just know that i loved this game, i will be purchasing Kiwami as soon as i have the $20 USD (or the winter sale hits, whichever is first), and i am bereft that the story is over for now. absolutely amazing in every way.
October 17th, 2k19
it's October, holy crap!!!!
my computer fried in mid-July and still no replacement. i am gaming on my mother's comparable rig and am extremely uncomfortable with this set up but at least i can still make my eyeballs bleed for a few hours every night!!
before i get started with this catch-up post just wanna say thank fuuuuck for completionist.me cos it made it very easy for me to figure out what i've played and beaten since the travesty that was my motherboard frying and taking the cpu et al with it.
ANYWAY. here are the games i finished and thus can be considered removed from the backlog:
and here are the games that i have put decent time into but haven't beaten yet!