brock_clayton's profile
I'm oclaymoreo on Steamgifts.
Join date to BLAEO is May 18 2017
The bad part:
I'm kinda addicted to buying bundles if they contain wishlisted games (and my wishlist is huge - it contains about 600 games although I already own more than 2k games… although I got to admit that my wishlist also contains a few free games that I don't want to forget) and am subscribed to the humble bundle monthly. Therefore my backlog keeps increasing all the time.
The worst: I'm playing Minecraft for years now and everyone who ever played it before knows how time consuming it can be. My pile of unplayed games kept increasing like never before during that time. My amount of steam games actually increased by 1800 games within 1,5 years after I joined SG because I started buying bundles to give games aways and redeeming many games as well. damn you with your HHs, indiegala ;)
The good part:
I'm actually a professional game tester and worked on several games myself (mobile and PC games).
I normally got atleast one hour before work, my lunchbreak and sometimes I can even run idle games in the background at work or take care of my backlog while researching stuff for upcoming games. Playing games in the evening is normally a rare occasion due to having a kid.
After finding kelnage's script it didn't really take me long to find out about BLAEO, so here I am - taking care of my huge pile of shame. :)
---
Well, I'm already one day late so here's my July's update:
Let's start with the most important one:
I managed to play through bot views of the main story (Basically the game + NG+) and currently face the end of the third part with 2B being infected. I can't say often enough how great the game is but the part of being infected is SO DAMN ANNOYING… :( But it's basically intended to be like that. Your movement is really limited and there's no way to defend against enemies
I actually even rage quitted the game yesterday and will retry that part with a walkthrough today.
For those who aren't afraid of possible spoilers: I'm doing screenshots every now and then.
---
Because of July's monthly theme I decided to play through Divinity 2 again. (I played it as a hard copy version when I was working for the german army years ago but also bought it on Steam last year.)
It's one of the RPGs that I really enjoyed playing although there are several ways how to skip parts of the story by accident or just enter content that you shouldn't enter with your current level.
---
Oh and I almost forgot about my trash part - Arcane RERaise and Run Away both belong to the "get loads of cheevos with tiny amount of work" "games". Run Away kept flooding me with the achievements for about half an hour after they all got unlocked at once due to the implementation of the developer… atleast almost all of them. Two of them don't unlock at all.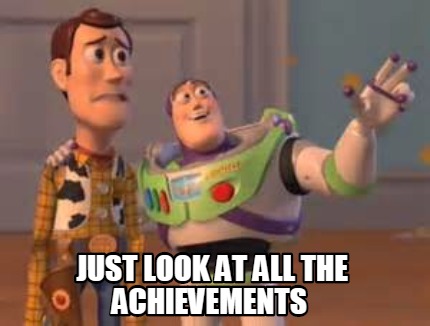 ---
As always the full list of July's played games can be found either on my profile or just by clicking here.
Time for the June post! :3
Even though I managed to finish quite a few games again this month I won't be able to list it up as clean and complete as the last time 'cause I got loads of work to do today.
---
One of the games with the highest priority to finish this Month was "Max, an Autistic Journey"
In fact the game itself is pretty fine and its challenging bosses were something I didn't expect at first. In fact it looks like a child's game and I was sure it's one of the games that you just enjoy playing but in fact I got to admit there were quite a few things that actually really annoyed me. In fact one of those things was that almost every sentence included the phrase "in fact". It's annoying and this was just intended to show you what it feels like so I'll stop with that from here on.
Another thing were enemies and even bosses who focus on lifeleech and healing. In some cases you can't even beat them.
---
One of the games I really enjoyed and recommend playing was "Hell Girls".
It's a match 3 game with an anime twist. It's like a cheaper version of HuniePop with less features and just contains one single mediocre lewd image. Also the developer offers an unconditional refund in case you shouldn't like the game. I even gave away another copy on SG but sadly it didn't get played yet.
---
Another game that I enjoyed for a while was "Pixel Piracy" (which I almost completed as well by now).
You get yourself a crew sail to islands, capture ships and manage/improve/build your own ship and crew members.
This is actually fun - until you get to the level 7/8 locations where almost every enemy causes bleeding damage on your crew. RIP my high leveled crew members with loads of skills. :( Goal of the game is to beat the four legendary pirates - each one at every corner of the map. Well, 3 more to go. :)
---
Did you get to know it's Steam sale again? No? Well, let me tell you there is one and guess who couldn't resist to buy a game although he didn't want to.
Atleast I didn't buy as much as last year - I limited it to two games so far, one which I purchased by selling some of my trading cards. And which I won't talk about 'cause of being "lewd weeb trash"… ;)
Let's just talk about my main purchase: Nier Automata
The game is just great! I could play it all day long but I limit my time for that game to up to one hour each day 'cause I'm afraid I'd play it through way too fast.
You never know what to expect 'cause it's switching the way how the game behaves every now and then.
It's hard to believe that a game can work out several types of gameplay nicely but this one somehow managed it. It's frequently switching between 3D Action fights, 2D platformer and even 8 bit arcade mechanics, various camera handlings (often even for the same fight) and often contains bullet hell mechanics in addition.
I'm frequently doing screenshots, so if you aren't too afraid of possible spoilers feel free to have a look at those.
Also the soundtrack of the game is something special. There are several variations to each track which don't just sound well but also adapt to the current ingame situiation.
Did you know there's a bug with the self destruction which causes 2B's skirt to disappear? She's running around with full fan service mode afterwards.
---
In case you want to see my (almost) full list of this month's games you can still access it on my profile or by clicking here
That's it guy & gals, cya on my next month's report.
Well, my first month at BLAEO is coming to an end and I made some great progress. This month's completed list is huge and kinda feels impossible to be redone that way by myself again.
---
I actually already started several games of them before and just finished them this time to finally ged rid of them off my todo list.
---
Catan is actually a game I'm testing but I was lacking achievements on my personal steam account. If it would count the hours I spent on it in my Unity Editor it would be at like 2000-4000 hours by now (due to several years of development). I didn't even think I'd spend that much time on a game I'm playing at work all day long on my spare time, but well… it's at 50+ hours anyway.
Ori and the Blind Forest is one of my favourite games if it's about art style and storyline. I'm so glad I finally managed to complete that one as well - even though some of the achievements like the speedrun were a real pain. Never played it but got it in your library? Do it! Now! I beg you! I won't write anything else about that game to avoid spoilers, but it's really one of those games that everyone should have played.
Nekopara Vol. 0 is all about the plot (wink wink). Most useful game-setting? To set the bounce factor higher. It allows to skip all textboxes automatically so if you just aim for completing its achievements it most likely could be done within an hour or so.
Yomawari is one of the games that I didn't know if I'd enjoy it or not. It was laying around for quite a while and the content is kinda disturbing. The whole story is about finding your sister who is trying to find your lost dog… at night. It's a mix between hide and seek and exploration while the story continually forces you to deal with death and fate of others. The game itself lasted about 10-12 hours, but it needed to run for a total of 50 hours to trigger the final achievement. Running in the background was fine, so I was able to play other games in the meantime.
Anima Gate of Memories was one of the games that got me enraged when I started playing it months ago. Camera and and control were really annoying at the start and I normally didn't play that kind of game before (except Dynasty Warriors which didn't need a good camera handling). Dropping that title that early (I barely reached the second boss at that time) is something that I really regret by now. After you manage to get used to the controls it's really a great game - I even completed the NG+ mode with several endings afterwards for a reason. :)
Deadpool? Chimichangaz, baby!
---
In addition I finished a few games that I own on almost every platform available and that I play every now and then since I'm a kid. Point&Click adventures? It's my turn!
If it's all about my taste, Lucas Arts games are some kind of Holy Grail for me if it's about Point&Click adventures. I love the S.C.U.M.M. bar and their games accompanied me through my whole childhood. Monkey Island actually was one of the first games I ever had and I still own hardcopies for all Monkey Island titles including the anti piracy cypher and stuff. Too bad Monkey Island 3 and 4 never made it to the Steam Store.
I really need to get myself Thimbleweed Park… I'm addicted <.<
---
There were several games that I really enjoyed - either because they were the kind of game I really enjoy playing anyway (Point & Click), they were relaxing or just pure craziness (Why the heck did I even play Hatoful Boyfriend to 100%? I mean - a pigeon dating sim? Really?)
---
Also several games are really trash as I found out afterwards and seemed to be created just to award achievements easily. What a waste of time - but atleast those were finished fast.
Arcane Raise series and Hunter's Grimm both throw all of their achievements at you at once. It's like they want to shovel you a grave with trashy emoticons that you most likely will never need and with the only purpose to decorate your profile. I mean… seriously? Just imagine you play through the tutorial of Hunter's Grim, let the game run idling for half an hour, save and restart it and a whole bunch of 695 achievements unlocks at once. This isn't just madness - it's Sparta. and it's intended by the dev…
---
Last but not least: The games I didn't manage to complete or finish.
Sadly Just Hero is broken or atleast two of its achievements are - for several months by now although the dev told he'd fix them. Therefore I just can mark it as "beaten" for now.
Clandestinity of Elsie is kinda annoying. It's almost like a cheap ripoff of Yomawari where you're able to fight the monsters. I just decided for myself to drop that one for this month 'cause it wasn't fun at all.
Demon Hunter: Chronicles from Beyond is a simple HOG. I'll definitely continue that one (especially 'cause HOGs tend to be short) and just didn't manage to finish it in time.
---
So, that's it for this month. Thanks for reading and better don't imagine what you could have done with your own backlog while spending your time reading my post. :D
Just joined - will create my ToDo list as soon as I figured everything out :)