VitoStippkow
Report #59
Something rare occured since the last report: I completed a previously beaten game, 112 Operator. Because there were several DLCs and fixes added since my initial review I think this warrants a re-review. I'll put that into another category than the normal reviews, to highlight the difference. Apart from that I've beaten AoE II in the HD edition from 2013. While AoE II itself is easily a 5/5 game, this version has some serious annoyances, which lead to the lower rating. However, I'm pretty happy to have completed this behemoth of a game with achievements. I'm slowly making progress on my yearly goals, maybe I'll still reach them in time.
---
Reviews
Disciples III: Resurrection is a turn based strategy game, very much alike the Heroes of Might & Magic games. It is the middle part of a trilogy of Disciple III games.
There is basically only one important thing to know about the game: It is virtually broken on Win 10. Visual bugs make it unplayable. My recommendation therefore: Stay away from this game!
I played this on an older machine with Windows 7 running, whenever I had access to it. But even without the Win10 bugs, there are still several other unforgivable bugs in the game, some of them even forced me to replay some campaign missions. And even without this second set of bugs, the game is not great, neither in gameplay nor in technical execution (the UI is terrible in many regards). There is one thing that I really enjoyed though: Every piece of 2 dimensional art, like the loading screens or the unit portraits. They had their own style to it and were well drawn. Everything else (unit models etc) wasn't of the same quality though.
Disciples III: Resurrection has a horrendous 33% positive ratings on Steam…and I think that is still too much ;)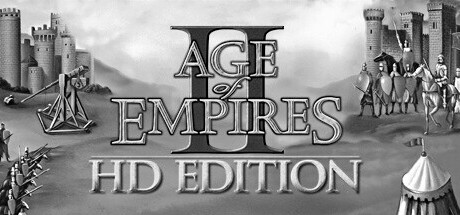 Age of Empires II is one of the most iconic RTS games made to date. It is still being played by a small but dedicated community, despite the game being more than 20 years old by now. The version I played is a remastered version from 2013; there is a newer remaster available by now. I'm not going to review AoE II itself here. I guess most people know about it. The game is easily worth a 5/5 rating. It's unarguably one of the best RTS games ever made.
I have some serious issues with this particular remaster though. The first being the game's achievements: They are stupidly grindy and really idiotic. Yes, they can be cheesed, but they still take forever. This is arguably my own fault for caring about achievements, after all noone is forcing me to get them. But since I do care about achievements, I deduct one rating star for this. Secondly, the game introduces bugs into some of the campaign missions. A handful of missions cannot be won without the use of cheat codes. Like, seriously? A remaster breaks them? That should not happen. That's just enough for another deduction and therefore a rating of 3/5 stars.
---
Re-Reviews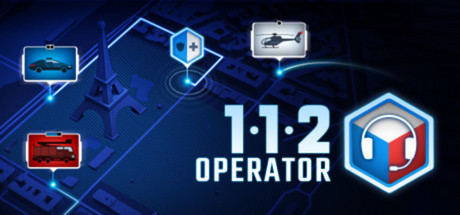 I originally reviewed the game in Report #49.
About a year later, the game is finished in development and DLCs. The DLCs add new equipment, like waterbased emergency services, and a lot of scenarios highlighting those additions. Each scenario let's you play a few duties with a given overarching emergency (e.g. wildfire, plane crash or virus outbreak) and is supposed to work like a mini campaign. The important part here being "supposed to", because unfortunately those scenarios feel pretty much alike. And they highlight one balancing issue of the game: A lot of basic unupgraded emergency units always beat a set of fewer, but better upgraded units. Every scenario can be beaten by selling your high-tech stuff and buying a lot of cheap units instead. But what's the motivation to upgrade your units then and invest in more expensive stuff, like helicopters or protective gear for your police officers?
The basic gameplay and concepts are still fun and interesting, but for the lack of balancing and variety I leave my initial rating of 3/5 unchanged. Sadly. I was hoping for some improvement and I'd argue that there is a lot more to make out of the groundwork the game layed.
---
Currently playing
Little progress was made in DiRT 3, still grinding for the last MP achievement.
---
I realize that my 3/5 rating of AoE II (2013) is quite harsh. After all the remaster introduces a bunch of improvements and new stuff and surely was instrumental in revitalizing the fanbase. Maybe take my rating with a grain of salt. After all it's still a really great game. What's your favourite RTS?
Happy backlog-clearing to everyone,
Vito
2021 goals: 6/10 achievement games – 9/10 long games – 53/49 unfinished games