Eleonora Falcon's profile
Lexicon

Never played
Unfinished
Beaten
Completed
Won't play

Limbo🔄


🏆 SG Wins
🏆 GGP Wins
🏆 Other Wins
😸Cats😸
💜Recommendations
❌Technical difficulties

Not started

Started playing but not finished

Completed the main story or tutorial (ex. board games)

Got 100% of the achievements or completed all quests and side quests

There is a reason why I can't or won't play this game

This is probably a game without achievements and story.

So can it ever be completed? Or will it be stuck in limbo forever?

Games won on the

Steamgifts website

Games won on the GGPlayers

website

and

discord

Games won in another way

Games with cats in them

Games that I recommend with whole my heart

There were problems with this game and I couldn't play it

or had difficulty playing it
Statistics

Steam Stats

Beginning of 2020 - 6 games, 0 achievements, 0 Perfect Games, 0% average game completion rate

Middle of 2020 - 149 games, 253 achievements, 4 Perfect Games, 33% average game completion rate

BLAEO Stats

Beginning of 2020 - 6 games

Middle of 2020 - 200 games

3% (5/200)

3% (5/200)

16% (31/200)

79% (158/200)

1% (1/200)
Assassination Strategy

Under construction

Refreshing...
---
Hello again!
Soooo I started streaming!
Yup, I finally did it. First I had been tinkering with some stuff like an intro, but now I have started streaming. I wasn't sure how I would feel about it, but I have been enjoying myself a lot! It is fun to play a game and chat with people at the same time. It gives me a feeling of being connected, a feeling that I had lost for a while now.
There are some people who really have been my cheerleaders. Giving me encouraging words, there during my streams to chat, giving tips and constructive criticisms, ...
A BIG thank you to Telmisartan, JapanniKatti, Playing Viking, Aeshma, .... 😻

Besides this something else exiting happened. You may not know this, but I have a curator page. It started as a joke during a game night in the GGP discord.
We were throwing cat puns around and decided we needed a steam curator that makes it easy to find games with cats in them.
Now something unexpected happened. I got a request to review a game. Spoiler: I accepted and didn't like it.

I was also able to join the Animaze Beta, which is the new version of Facerig. It was nice to be able to test it and give feedback to the devs. They did change some things because of our feedback. Animaze would be freemium. You could use it for free for 45 minutes at a time. But people didn't like that because a stream is longer. So the devs decided to change it to 90 minutes.

Yup! You saw correctly! This post is late. But better late than never!


Thank you for reading!
Nora💜

---
| | | |
| --- | --- | --- |
| Won't play: 1% | Won't play: 4% | Won't play: 0% |
| Never played: 70% | Never played: 22% | Never played: 18% |
| Unfinished: 21% | Unfinished: 48% | Unfinished: 64% |
| Beaten: 3% | Beaten: 7% | Beaten: 9% |
| Completed: 5% | Completed: 19% | Completed: 9% |
---
Games beaten or completed this month
I won this from a PA giveaway.
I thought this game would be pretty easy... it wasn't!
The controls are intuitive but way too sensitive. That's what makes the game difficult. It's an okay game but gets boring fast.
My fifth time entering and I did a great honor to this months theme.
I procrastinated till the last day to finish a game.

Great Soundtrack tag
I have been playing this game on my twitch. You can look at it there or on my youtube channel.
It really is a great game that I would recommend to everyone
Bought
Gifts
Games beta tested or curated

Animaze
65 minutes
No achievements
More
Animaze is the follow up of Facerig. It's a program that lets you use avatars instead of showing your face.
I love Facerig and was lucky enough to be chosen to participate in the Animaze Beta. It's going to be freemium and it is looking good.
I have had a lot of fun with facerig. I have called my niece while using it and she loved me changing into different animals. I believe this will be something that everyone can enjoy and it will be freemium, so definitely something I would recommend!

I got asked to curate this game. There was some controversy regarding a review and how the creator had reacted to it.
I did not let that influence my review. The game is garbage. Don't spend time or money on it. It's all a waste. I specifically added a garbage can to my reviews here for this game.
AVOID!
---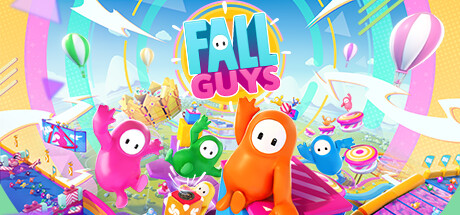 Issue #4
August 2020
__________________________________
The month I melted 🌡🌞🥵
Hello again!
I know I'm a bit (a lot) late with this issue. I have not been feeling so well the last few weeks.
So about the past month! I have not been playing as much as I wanted to. It was waaaaaaaay to hot for me at the beginning of August. I just was not able to play games on those days. I really felt like I was melting.

I was able to complete a few games, so I am happy about that! Figment really is such a nice game 💜 I also quite liked Hack 'n' Slash.
Alicia Quatermain was the game I liked the least of the three.
I like PAGYWOSG, it's a really fun way to play games from your backlog. I have entered a few times now but always with more games than I ended up playing. I am thinking about entering with less games this month, but I also like to keep my options open to play a game that I feel like playing.
I have not yet decided with which games I will enter now, but I am certain I will enter again.

It was another lucky month for me. I won 10 games in total. There are some really pretty games. I love pretty games 😻!
I got inspired by a SG topic Like a wine tasting. Normaly I try to start games when I am planning to play them for a while. Because of this topic I decided to play several games for a short while. To get them started and make it easier to start playing them in the future. But also to get a taste of the awesome new games that I got!
I have to admit I only did that for my SG wins and not my GGP wins. Those I really want to play when I have a bit more time to really get into the games.
This will probably be the last month you'll see GGP wins from me. I became a mod on the GGP discord and with that power the rule is that I can not enter discord giveaways. I can still enter on the website, but the winchances are a bit lower there. I do not mind one bit though. I knew it before I applied to become a mod and I have won some really great games from the discord. A big thank you to Tofu and all the donors 💜
I decided to become a mod because I want to be able to help the community a bit more, and giving up my chances to win on discord is a small sacrifice for that.
Ow and there is an awesome person who also became a mod! xka, my evil twin 😈. She has a great sense of humor and is a really fun person. Like she says she HATES cats, but when she goes on a walk she takes pictures of the cats she meets and send them to me 😻. Love you! (in an internet strangers kind of way 😸)

Ahaaaa! I had gotten some steam monies and was lucky enough that there was a nice discount on Life is strange. I also really like Horizon Chase Turbo, so was glad I could get the DLC! I am glad that I didn't spend everything, I still got a bit of monies left. Looking for good deals to get great games with a great discount!
I am soooo lucky 🍀 to know some really nice and generous people. A big thank you to everyone who gave me a game 💜
I know that I have not played everything yet, but it are all games that I know I want to play, so you can be sure that I will play the games I was given!

I have also been a bit busy with setting up things to stream on twitch. I got the request to stream from several people and I thought "why not give it a try?".
So I put some time into making an intro, outro and overlay. I still have some sound problems, but decided to just start streaming because otherwise I will always find a reason to not stream. Please know that constructive criticism is always welcome!

Thank you for reading!
Nora💜
---
| | | |
| --- | --- | --- |
| Won't play: 1% | Won't play: 5% | Won't play: 0% |
| Never played: 72% | Never played: 14% | Never played: 27% |
| Unfinished: 20% | Unfinished: 55% | Unfinished: 55% |
| Beaten: 3% | Beaten: 9% | Beaten: 9% |
| Completed: 4% | Completed: 18% | Completed: 9% |
---
Games beaten or completed this month

I have said it before, that I really loved this game, and I still love it. Would recommend it to everyone. Great music and lovely art.
I did have to restart the game to get a few of the last achievements. But once I knew what I needed to do to get the achievement it went okay.
This is an okay game that I would recommend if you like the Hercules games. It feels like it has more of a story than the Hercules game that I have played.
It is less of a challenge to earn all the achievements, I did have the feeling there could be more achievements added like for completing the game.
But it's still an okay game.
I really liked this one! Sadly it has no achievements 😿
At first I thought the game would be too easy and I was a bit disappointed because of that.
Luckily the difficulty increased with the progression of the game, so that was nice.
I liked the art style, the jokes and the puzzles. I have no programming knowledge so I can not say if people who can program would like the game.
Back for the fourth time already!
And like the previous months I started out with 3 games.
Maybe I need to enter with less games next month, but I like to have options and play what I feel like playing.
Games won on the GGPlayers website and discord

My first real win on the GGP website! Woohooo! 🥳
I had played the demo on my switch before, I was really interested in playing this game so I feel super lucky that I won.
I have not started it yet, this month really wasn't such a good month for playing. But I do plan on playing it soon!

CAT GAME!!! 😻
I had planned to not enter giveaways on the discord... but then this game showed up and I just had to enter!
Not started yet, but it has a cat and magic, how could it not be a good game?!

Experience 112
0 hours
No achievements
More
Ah this one, I did not expect to get this game. There was another meme contest in the GGP discord server, which is alway great fun. Turns out everyone who entered got to choose a game! So I picked this. It was suggested to me and it really does look like a game that I would like playing. So we'll see!
What did I buy this month?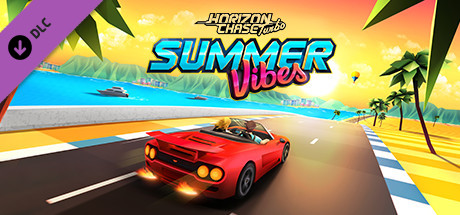 Horizon Chase Turbo - Summer Vibes
DLC
More
I really like Horizon Chase Turbo. So when I had the possibility of getting this DLC for a good price, I took it!
I have been playing this DLC for a bit, and I like it. It gives an extra car option and some extra tracks that I can race on and try to beat the ghosts of friends.
The only thing that i don't like about the base game is that it's not a real multiplayer game. I am really disappointed about that. When I want to race my brother we need to play on the same pc, because the remote play together is too laggy to be able to race. Besides that it is a really fun game that reminds me of the Lotus game.

I heard a lot of good things about this game. I am really happy I was able to buy it with a nice discount!
I have not played for long, but so far I really like the way the game works and what you can do. I don't want to say to much because I don't want to spoil anything, but so far I would recommend the game!
Games gifted to me
---
Issue #3
July 2020
__________________________________
Change
Hello again!
You might notice in this report that I changed a few things.
I have added a drop down to the Donut chart to give some extra info.
I like how it turned out and have learned some new things in trying to code it (or however I should call it). I even added some color to it!

There are also some changes made to the tabs.
I changed the symbol for wins ( instead of ), added some tabs ( Bought & Gifts ) and links ( ex. link to the PAGYWOSG event site ).

The game panels have also changed a little. There are now thumbs ( ) to make it clearer what I thought about the game.
There are a few more little changes. But the change that I like the most is the panel that I made for DLC's.

It's PURPLE!!!
There are also a few changes and additions made to my profile (do check it out!). I decided to add the "Limbo🔄" tag.
There was a game that I had difficulty with deciding if it was beaten or not. So I asked some lovely people for their opinion. I decided that the game in question would be considered beaten. But for games that I really don't know, because they don't have a tutorial, story or achievements, I made the "Limbo🔄" tag. You can find out more about my tags and what they mean to me on my profile page under the " Lexicon" tab.
Hm, that bit was a bit longer than I had expected... Oh well! On to the next part!
I won less games than last month, and I'm happy with that. 16 games was a bit too much!
It wasn't always easy to get myself to play games this month. I had some things on my mind...
I won Cat Quest and am super happy about that. But I wanted to keep it to maybe do a stream and play it for the next PAGYWOSG (CAT GAMES!!! 🥳).
This might be getting too long, so I'll let ya'll go and explore the tabs.
Thank you for reading!
Nora💜
---
Steam
SteamGifts
GGPlayers
Total games: 209
Total games: 15
Total games: 12

More
| | | |
| --- | --- | --- |
| Won't play: 1% | Won't play: 7% | Won't play: 0% |
| Never played: 77% | Never played: 33% | Never played: 25% |
| Unfinished: 15% | Unfinished: 33% | Unfinished: 58% |
| Beaten: 4% | Beaten: 20% | Beaten: 8% |
| Completed: 3% | Completed: 7% | Completed: 8% |
---
Games beaten or completed this month
Third time that I enter.
Just like last month I started with 3 entries to not put too much pressure on myself.


Educational game
I had wanted this game for a while when I won it and I am happy that I started playing it.
The game isn't artsy, but I don't miss it. I am a bit bummed that I only earned one achievement, but there are still many hours that I can play this game.
Game with boobs
I really REALLY like this game. But I had difficulty getting myself to play it this month. My heart wasn't into it. So I hope by leaving it alone for a bit, I will love playing it again in the future.

I won this in a public giveaway.
I had wishlisted this game some time ago because the art and puzzels spoke to me. I do hope that I like it as much as I think I will.
I won this from a group only giveaway (Catizens 😻) and am super excited to play it!
But I waited in anticipation of the next PAGYWOSG. And there are some people who would like to see me stream this game, so I need to get that set up ASAP!
Games won on the GGPlayers website and discord

Undertale
4.4 hours
No achievements
More
I didn't enter many giveaways this month, but when I saw the giveaway for this game I needed to enter!
The art isn't really pretty, but it does have something that I like. I can't really say why, but I like the game. It's funny and has plot twists that aren't always predictable.
I did get frustrated with the screenshots. Steam overlay screenshots don't work. So I had to take screenshots another way and add them later. That worked until it didn't work anymore. I do hope that I will be able to add future screenshots.

This game looked exciting, but I liked it less than I would have thought. Maybe I need to play it more to get to the good parts, I haven't played so much yet.
I do hope I can add it to the green or maybe even the blue list in the future.
What did I buy during the steam sale?
Games gifted to me
---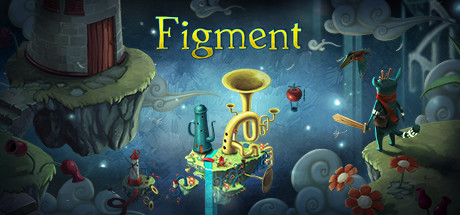 Issue #2
June 2020
__________________________________
Lucky month🍀
My second report and it's also the middle of the year 2020!
So I decided to 'purge' my games. I had added a lot of free to play games and demo's to my account.
Before the purge I had 160 games on my steam profile and 310 games on my BLAEO profile.
After the purge I went to 149 games on my steam profile and 200 games on my BLAEO profile.
I removed 110 free to play games, 5 free to keep games and 31 demo's. I do feel proud after removing so many!

I was also really lucky this month. I won 16!!! games!
It does make it difficult to keep up with playing them all. I don't always have the time or feel like it. But I do my best!

I also have changed a few things in this report compared to my first one.
I've added "interactive" donut charts. I did like the look of the previous ones a bit more. But these show my progress more clearly.
And I have also changed that you now go to the steam store page of a game if you click on the image. Instead of having a separate icon to click on.
I hope ya'll like the changes! Feedback is always welcome.

Thank you for reading.
Nora💜
---
| Steam | SteamGifts | GGPlayers |
| --- | --- | --- |
| | | |
---
Live. Die. Repeat.
My second month participating.
I decided to take it slow and only enter with 3 games this time.
Game added to old PAGYWOSG events

Game split in levels "contracts"

I ended up not playing Serial Cleaner. Don't really know why.

Games won on the Steamgifts website
Games won on the GGPlayers website and discord
---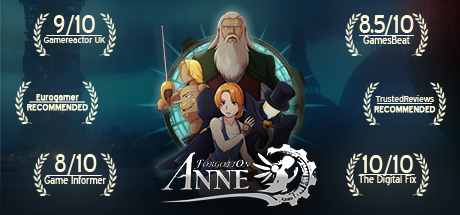 Issue #1
May 2020
__________________________________
Still testing
This is the first month that I make a report for. So I hope this looks a bit decent.
I took some inspiration from other reports that I liked. (Like LeoTurambar's reports.)
At the end of April I joined Steamgifts and at the beginning of May I joined GGPlayers.
Because of that I'm seeing a lot of new and interesting games. I got so lucky in winning a few!

There was one game that I won on Steamgifts that I didn't receive. The gifter had made a mistake and had given the key first to a friend. But the gifter was first kind and said they would get me the game. Eventually they just blocked me on steam. That was very disappointing. But I like the forums and other wins went much better.
---
---
May The 4th Be With You
It was my first time participating and I really liked the idea to motivate myself to play certain games.
I participated with a few more games that I hadn't won on SG, but I didn't end up playing those so I left them out.


Sci-Fi & contains a 4 in the app ID
I didn't have any wins yet at the time that I entered so I got permission to enter with a unplayed game from my backlog.
Games won on the Steamgifts website
Games won on the GGPlayers website and discord

I won this game on the GGPlayers website from the Everyone is a Winner giveaway.
It's a game that I had wanted for a while and I was super happy to have won it.
The game is so pretty, it's like playing an anime. I loved every minute of it.

I won this game during the discord giveaways from GGPlayers.
It was really fun during the giveaways, I had a great time.
Because I got this game towards the end of the month I haven't played it yet.

A few days after winning Wizard of Legend I also won this game during a discord giveaway from GGPlayers.
Like the previous game, I have not played this one yet because I won it at the end of the month.

---
Under construction
Refreshing...
November 2020
Beaten & Completed
PAGYWOSG
SG Wins
GGP Wins
Bought
Gifts
Beta & Curations
Hello again!
I have not been feeling great.
BUT! I have been completing some games! Woohoo! 🥳

I do hope that I will feel better soon. The days becoming darker is not helping and quarantine is becoming stricter again.

My brother has streamed with me! We played Cat Quest 2, I really had a lot of fun playing with him and him doing voices with me. (His are way better than mine 😸)
He also made me some buttons for my twitch. It's really nice to feel supported by him. 💜

It would also be nice if you would check out my steam profile page. I made some artwork and I am super proud of it (even if it looks cheap and crappy).


Thank you for reading!
Nora💜

---
| | | |
| --- | --- | --- |
| Won't play: 1% | Won't play: 3% | Won't play: 0% |
| Never played: 66% | Never played: 25% | Never played: 8% |
| Unfinished: 23% | Unfinished: 33% | Unfinished: 75% |
| Beaten: 4% | Beaten: 14% | Beaten: 8% |
| Completed: 6% | Completed: 25% | Completed: 8% |
---
Games beaten or completed this month
Sixth time entering and I got of to a great start this month so I decided to enter with more games than usual.
Bought
Gifts
Games beta tested or curated

The Falconeer
76 minutes
No achievements
More
---
Templates
---
---
---
| Steam | SteamGifts | GGPlayers |
| --- | --- | --- |
| | | |
| Games: 15 | Games: 15 | Games: 15 |
| Won't play: 20% | Won't play: 33% | Won't play: 7% |
| Never played: 20% | Never played: 27% | Never played: 13% |
| Unfinished: 20% | Unfinished: 20% | Unfinished: 20% |
| Beaten: 20% | Beaten: 13% | Beaten: 27% |
| Completed: 20% | Completed: 7% | Completed: 33% |
---
---
| Steam | SteamGifts | GGPlayers |
| --- | --- | --- |
| | | |
| Total games: 200 | Total games: 14 | Total games: 10 |
| | | |
| --- | --- | --- |
| Won't play: 0% | Won't play: 0% | Won't play: 0% |
| Never played: 78% | Never played: 78% | Never played: 78% |
| Unfinished: 17% | Unfinished: 17% | Unfinished: 17% |
| Beaten: 2% | Beaten: 2% | Beaten: 2% |
| Completed: 2% | Completed: 2% | Completed: 2% |
Testing dropdown

More
| | | |
| --- | --- | --- |
| Won't play: 0% | Won't play: 0% | Won't play: 0% |
| Never played: 78% | Never played: 78% | Never played: 78% |
| Unfinished: 17% | Unfinished: 17% | Unfinished: 17% |
| Beaten: 2% | Beaten: 2% | Beaten: 2% |
| Completed: 2% | Completed: 2% | Completed: 2% |
---
★★★★★
Assassination Strategy:
♟️🕵🏻‍♀️🗡️⚔️🐱‍👤







---











Spoiler: spoiler
test