WIP Profile ZephyrusRaine's profile
"Professional backlog procrastinator, no longer with a potato laptop on the side."
Assassinating backlogs since 4 January 2017
---
Preface:
We all have it: the gaming lull. The disease where every games seem like a torture to play.
All dramatization aside lol, I barely played anything during the last two months. But despite that I managed to finish several games that I played.
Monthly breakdown
Row Name
Played
Beaten
Completed
Abandoned
Hit List
January Stats
138

+8

71

+1

86

+2

268

0

2577
February Stats
146

+8

72

+1

88

+1

269

+1

2615

+38

March Stats
150

+4

73

+1

89

+1

269

0

2647

+32

Total changes
20
3
4
1
70
---
Changes from last month:
Played: FINAL FANTASY XII THE ZODIAC AGE, Nioh: Complete Edition, The Swapper, Grow Home, LYNE, A Hat in Time, Mutant Mudds Deluxe, DARIUSBURST Chronicle Saviours, Sekiro™: Shadows Die Twice, Battle Chef Brigade, SteamWorld Dig, UNDER NIGHT IN-BIRTH Exe:Late[st]
Beaten: DOOM, DEAD OR ALIVE 6
Completed: Cosmic Star Heroine, Touhou Luna Nights
Abandoned: Conception II: Children of the Seven Stars

This game is all about its novelty and nothing much else. I'm a fan of both JRPGs and DRPGs/Wizardry-likes but I find this game to be incredibly bland in everything it does. Story and combat is as generic as it gets. The final nail in the coffin for me is how the dungeons are randomly generated. I have no idea whether it will improve later on but I didn't enjoy what little I have played. Which means I'm abandoning this game for my other games in my backlog.

I knew exactly what to expect from this DOOM reboot after playing Wolfenstein The New Order: fast-paced run and gun FPS that is all about action. And I like it. In some ways, I still prefer Wolfenstein thanks to its more coherent story as well as its arguably more interesting setting. Plus the secrets in that game also very engaging and intuitive to find than in DOOM. Nevertheless, I love both gunplays just as much.

This is actually a pretty neat throwback to Chrono Trigger that is just right in length. There are just 2 little problems that I have with this game though. First of all, the game can sometime "break" above 60 FPS because the party members who follow you around reduce in speed. The battles will only start when they get into a set position, meaning battles can take a long time to start. Second, there exists a bonus dungeon that requires you to pretty much be at max level to be balanced. There are no New Game+ or any methods to go back to do this content once you enter the final dungeon, so you have to grind to max level before the final boss.
Overall though this is still a fun short JRPG with a pumping soundtrack to match.

I should've known I wouldn't enjoy this game. DOA 6 overpromised and ended up not delivering most of its hype due to being rushed. Not only is it plagued by one of the worst netcode I've seen in a fighting game, its developers also opted to add predatory microtransactions first before adding essential features to the game.
I've been on a gaming lull for the past 2 months so I'm glad a game that I've been anticipating for a while could successfully bring me back to gaming. It's been less than two weeks and I'm already on the final stretch of my first playthrough? This game is so much fun!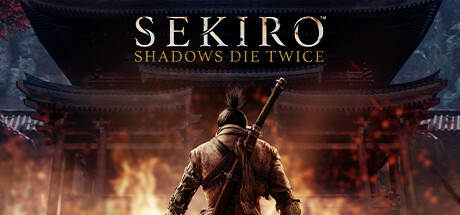 Preface:
I had a lot of free time this month and was able to play some lengthy games. I didn't manage to beat many titles though since a majority of my playtime was dedicated to platinuming DQXI. It took a hundred and a couple hours, but that has been the most fun I had in a while when platinuming a game.
Monthly breakdown
| Row Name | Played | Beaten | Completed | Abandoned | Hit List |
| --- | --- | --- | --- | --- | --- |
| January Stats | 8 +8 | 1 +1 | 2 +2 | 0 0 | 2577 |
| Total changes | 8 | 1 | 2 | 0 | 0 |
Changes from last month:
Played: Catherine Classic, Dragon Ball FighterZ, Attack on Titan Wings of Freedom, BlazBlue: Continuum Shift Extend, LET IT DIE, Dragon Quest Heroes, UNDER NIGHT IN-BIRTH EXE:Late, Rivals of Aether
Beaten: NieR:Automata™
Completed: Brothers - A Tale of Two Sons, DRAGON QUEST® XI: Echoes of an Elusive Age™

I actually started playing this at the tail end of 2018. But I think I only managed to reach ending B before 2019. In any case I got ending E in the first week of the year, making this my first game cleared in 2019. What a way to open a year, huh?
The game deserves all the hype it gets. Story was great and leaves things open to interpretation. And the soundtrack? It's nothing short of amazing. In fact I would even play the game just for it. As for the gameplay it was a nice blend between Devil May Cry, shmup and isometric shooters. While I prefer the weighty combat of the Souls series, I still enjoy NieR's combat for what it is. The only thing that I don't like about it is how imbalanced the game feels. The jump from each difficulty feels too high especially when you just started the game in my opinion. It could use nice bridging difficulties so people could get some decent challenge without getting too overwhelmed.
---
Things left to do:
Collect all weapons and upgrade them to max level.
Grind to level 99.
Finish the ending collection.
Play the DLC quests.

I haven't played any Dragon Quest game since the early 2010s. And I've also started to play less turn based JRPG with each passing year. Then this game came into my library and put me back on a JRPG mood. Simply put, this game managed to remind me of how much I adore DQ as well as rekindle my love for turn-based JRPGs.
One thing that surprised me the most about DQXI is how massive it is. There are multiple times when I had thought I am this close to finishing the game, only to find out it still goes on. Despite its size however the game managed to keep me hooked during my journey to platinum the game, a feat that few RPGs manage to do.
Some of you might find one aspect of this game to be comparable to the Trails series, namely the NPCs. In Dragon Quest the NPCs also change their dialogues on every major story point. While the the two long-running series seem similar at first glance, both execute this aspect differently. In Trails most NPCs tend to talk about a large event that revolve around multiple towns. Comparatively in Dragon Quest NPCs mostly react to events happening in their local town. Granted NPCs in Dragon Quest rarely ever offer deep dialogues, but I prefer it more simply because each one is lovingly crafted with vibrant personalities (and accents). Oh, did I mention you can also talk to your party members?
This was a nice chill RPG without any kinds of melodrama. It was simply relaxing from start to finish and I ended up craving for more conventional JRPGs to play.

Yuuup, this was a surprise release that nobody expected. Atlus has many great games but is notorious for being anti-PC. So I'm glad SEGA has a say in porting their games nowadays.
This one was actually quite interesting. I've known Atlus as a publisher who publishes quirky games; either quirky in terms of storytelling or in gameplay. Despite this, I still ended up getting surprised both by Catherine's overall presentation and gameplay depth. More than anyone, Atlus is able to prove a game can have both style and substance at the same time.
It's great that every level does not feel the same and requires different block pushing techniques. However I really suck at fast-paced puzzles and this game is no exception. I'll probably play this on and off instead of playing this in one go like I do for most games nowadays.
---
Non-Steam games
Bravely Default: Even back before I owned a 3DS, this was one of my most hyped title that I'm very excited to play. I finally got around to playing it several weeks ago and it felt somewhat... bland. It felt grindy, combat was unbalanced and the dialogue felt cheesy. I haven't discovered the hook that keeps me interested with this game yet. At this point I feel like I'm only forcing myself to plow through this game.
DQXI had revived my JRPG mood. Due to how lengthy it is I figure taking a little break from the turn-based style woud be a good idea. So I started up FFXII The Zodiac Age. As always with all recent FF games I had to set my expectations low. And indeed it felt really different, way more different than your usual RPG in fact. In terms of gameplay it felt more closer to Xenoblade Chronicles or Dragon Age, but I'm enjoying it so far!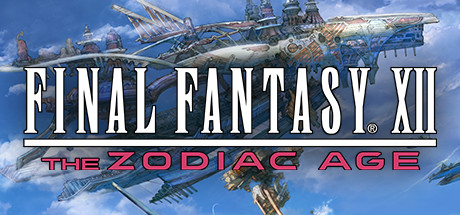 Special Edition - New Year's Resolution
Preface:
Happy belated new year all! 2018 has been a wild ride for me. I built my first gaming PC in the beginning of the year, letting me play higher-end titles that I previously couldn't hope to touch with my old laptop.
A new year wouldn't be complete without a new resolution. But before that let's take a look back to what my backlog assassination progress is in 2018. ...What was that? I'm 28 days late to the party? La la la I can't hear you la la la. (Yeah NieR: Automata and Dragon Quest XI held me captive for the past month lol)
With that said, how was your backlog assassination last year? Did you meet your expectations last year? I would definitely love to hear about the resolutions you made for this year too.
2018 Stats
| Month | Played | Beaten | Completed | Abandoned |
| --- | --- | --- | --- | --- |
| June | 94 +22 | 42 +13 | 38 +12 | 138 +4 |
| July | 90 -4 | 63 +21 | 63 +25 | 251 +113 |
| October | 126 +36 | 64 +1 | 72 +9 | 263 +12 |
| November | 131 +5 | 68 +4 | 83 +9 | 265 +12 |
| December | 136 +5 | 71+3 | 84 +1 | 268 +3 |
| Total | 136 | 71 | 84 | 268 |
| Changes | 64 | 40 | 58 | 144 |
2017 Stats
| Month | Played | Beaten | Completed | Abandoned |
| --- | --- | --- | --- | --- |
| Total | Unrecorded | 9 | 7 | Unrecorded |
Needless to say I've made a much more significant dent to my backlog when compared to 2017. A majority of games I finished in 2018 were played in the second half of the year though. Most of those were lengthy games too. Moving onward spacing out each of those would be crucial in avoiding burnout.
While I didn't record the exact amount, I failed in my attempt to reduce the amount of games purchased. :p You win, backlog.
Results
I actually wasn't expecting to be able to clear most of my resolutions last year. So being able to realize two thirds of those is a pleasant surprise to me.
---
Breakdown
I did play some Visual Novels this year, but none of those were among the series I wanted to play the most: Steins;Gate, Danganronpa and Zero Escape. I had previously planned to use the 2-in-1 laptop I bought last year. But it ended up being a slow crawler to the point where I had to wait for it to get all processes up and running first before I can even boot Steam up, which takes like 15 mins I think lol. Thankfully the new Steam Link Android app is easy to use and I might end up using it more for VNs (and JRPGs) in the future. Unfortunately the app is a battery drainer and makes my phone heat easily, so we'll see how it goes.
Write more progress reports (and play more games)
While I didn't exactly make a regular progress report last year, but I wrote posts more regularly than in 2017. I have finally settled on a set report format. I guess it does help a lot in speeding up the writing process.
I do think my formatting is somewhat unnecessarily complicated though. But hey, I got to learn Bootstrap in the process!
I cleared many RPGs varying from action RPG to traditional turn-based JRPGs. I cleared the former more than the latter though. On top of my head I can think of MHW, Souls series, SAO Fatal Bullet and Ys I+II. While I can only think of Costume Quest and Trails in the Sky for the more turn-based variety.
Beating some longer games
There's probably about 15 games I played for more than 30 hours here. Big win for my backlog assassination progress.
I was going to say I failed this one. And that's not surprising considering I had only played the game intensively in two periods: back when the game first launch in 2017 and early January 2018. Both only last for about a month, which isn't nearly enough to properly learn a fighting game.
Back then I lost so many matches and couldn't even enter the proper beginner ranks. Don't know if it was only me, but opponents here in Australia were quite decent even in the lower ranks. I stopped playing for almost a year and had only picked it up again last month. It was then something clicked within me. I learned how to read my opponents, started utilizing movement and my rank rose quickly. All this happens in a span of two weeks. I guess it's true when they say you have to lose a lot to improve in a fighting game. I've also started recording my matches which helped me a lot in making me aware of my bad habits.
I'm not very good at fighting games in general, so being able to play Tekken somewhat decently was very satisfying to say the least.
Reducing game purchases in general (not including bundles)
A big fat no from me lmao. Compared to 2017, I made marginally less amount of game purchases in total but it's still nothing to laugh at.
This year I'm going to decrease my number of resolutions made. In exchange, I'll increase the scope of each one. Most of these have been on my bucket list for quite a while so I figure this year to be a good time to tackle those.
---
1
Clear seven turn-based JRPGs
I haven't looked at turn-based JRPGs for years. You see, back when I was younger I played multiple titles at once. I cycled between each one according to my mood. Not surprisingly, I never actually finished most of those that I played. First world problems amirite. I burned out from the genre and didn't play any notable titles for years. But finally my mood for them is back. While I'm still on the groove, I intend to clear at least 7 titles this year.
2
Finish my collection of the Trails series
I've been hearing nothing but praise for the Trails series among those who enjoy the genre. There are two metaseries within Trails that are interconnected: Sky and and the Cold Steel series. The latter is particularly loved, and I'm curious to see why. But apparently you have to play from the release order to truly appreciate the characters. So I finished the first entry in the Sky series just at the tail end of 2018. I enjoyed the combat. The story was a slow burner, but apart from the big twist at the end I'm not totally hooked with the story- not yet, at least. I plan to play each entry in the Trails series, spaced out between two months or so.
3
Clear specific VN titles
With the help of Steam Link app, I plan to clear three visual novel series: Steins;Gate, Zero Escape, and Danganronpa.
4
Clear at least two WRPGs
I consider myself an OCD in regards to game completion. I tend to go for all possible side quests I encounter. That is why Western RPGs tend to overwhelm me. I plan to follow the general advice of taking only interesting quests and see how it goes.
5
Reduce game purchases in general
Ah, what year is complete without this kind of entry? This year will finally be the year! ...Hopefully.
Preface:
I participated on BLAEO's November monhly theme: Impulse purchases. As a self-imposed rule, I decided to only play games that I purchased on Steam and not obtained from bundles. These are mostly games that I've never heard about. While there are a couple of disappointments, I did play some good titles thanks to the month's theme.
For the last stretch of 2018, I've also started playing Falcom JRPG titles. I've been meaning to play some of their works but haven't started due to the massive backlog that I have to go through.
Preface:
Been a quarter since I last updated and I actually haven't played much games as I've been busy with uni for the last 3 months. I preordered both Yakuza 0 and MHW in August and I think it was a mistake to get those in the same month lmao. Those games are very lengthy and I haven't finished the former. I did have fun with both though.
Changes from Last Month
| Row Name | Played | Beaten | Completed | Abandoned |
| --- | --- | --- | --- | --- |
| June Stats | 94 +22 | 42 +13 | 38 +12 | 138 +4 |
| July Stats | 90 -4 | 63 +21 | 63 +25 | 251 +113 |
| October Stats | 126 +36 | 64 +1 | 72 +9 | 263 +12 |
| Total | 126 | 64 | 72 | 263 |

Despite not as content-heavy as the other MH games that I've played, I did have fun playing this game with my mates. What I didn't like about MHW though is how the event quests are delivered. They are time limited, basically forcing people who don't want to miss out to keep on playing. On one hand, it's great that they keep on making the game fresh with free content updates. But I'm never one who likes Games as a Service model especially if the game is never an MMO in the first place. The number of my backlog also makes it hard to keep up with the limited content. Comparatively, older MH titles make the event quests downloadable permanently even long after the update drops.
At the moment I'm playing MHW on and off every time there's a new limited event but I'm not sure how long I'll be doing this for.

I know I was on a wild ride for preodering both Yakuza 0 and MHW on the same month. This game was much, much better than I thought it would be. The town felt so lived in with tons of content. Lots of side quests, story is very lengthy and combat is also very great without being a button masher. The combat can be a hit and miss to some, but I actually enjoy its arcade-y feel as it suprisingly has so much depth and options. Furthermore, I also like how the game can shift from a serious tone to being goofy depending on the content you're doing. It's very lengthy though, and I haven't finished it yet. 27 hours in and I'm just stuck playing bowling, baseball, RC toy racing, and old SEGA arcade games.
Planning to continue it again as soon as my burnout from lengthy games is gone.

This game was a pretty decent loot shooter but falls flat in the end. Some of the weapon types are unbalanced. The enemies also hit quite hard and can even one hit KO you. Coupled with the awkward teammate AI, this game can be frustrating at times. It's rare for me to say this, but this game is way too expensive for what it's worth.
Next up will be mostly about games that I play for this monthly theme: Impulse purchases. Stay tuned!
Preface:
Thanks to uni break, I managed to topple a lot of games this month. And unexpectedly, I managed to finish not 1, not 2; but 4 full-length FPS games on their hardest difficulty settings. So uh, yay I guess... I also got myself a new wireless mouse for my Windows Tablet and that thing pretty much makes playing visual novels a joy.
Like always, feel free me to ask my thoughts on any games I played this month.
Changes from Last Month
| Row Name | Played | Beaten | Completed | Abandoned |
| --- | --- | --- | --- | --- |
| July Stats | +10 | +9 | +14 | +2 (plus another 80; BLAEO list consolidation with tagged games in Steam library) |
| Total | 90 | 63 | 63 | 251 |
---
July 2018 Monthly Theme - The Endless S
Completed: 1 Game
Unfinished: 1 Game
The Gems
The Good
The Meh
The Bad
---
fault Series


Previously I almost cleared the first game but I set it aside for a while. Now that I have a new wireless mouse, I can play VNs more comfortably.
I know most people view kinetic novels with contempt. It's not like I get where they are coming from either. This subgenre take out whatever interactivity element is left out of Visual Novels, and pretty much makes the whole experience of reading one similar to reading a normal novel. However, I think fault pushes the limits of kinetic novels to the point where I consider it to be one of the most aesthetically impressive VN series. It felt different from your generic kinetic novel. Even the theme of the story was really compelling; a fantasy world with a mix between magic and science. I also like how generous the devs are, as recently they overhauled the UI of the five years old first game.
---
Call of Duty


Right, where do I begin. While I don't buy the whole "American Supremacy" ideology the series tend to take, I still think the two games I played had a good premise (though I still prefer Black Ops II). MW2 also presents the opportunity to showcase some interesting tools to use. Unfortunately, playing CoD on the highest difficulty setting made me realize how flawed modern shooters can be. Most shooters nowadays pretty much force you to cover duck 99% of the time. I mean, I don't usually run and gun so I don't mind doing that. But in CoD if you even peek at the slightly wrong time, you'll get gunned down in mere miliseconds. This in turn makes the game frustrating in highee difficulties. Add to the fact that in Black Ops several enemies respawn endlessly until you get to a certain point, leading to hours of frustration until I finally get past those annoying parts.
Not going to play the multiplayer modes for these as they are long since dead.
---

A game so bad yet so good. Port performance-wise WOTS4 is really damn buggy, and for some reason it always loads slowly during every start up. However the game itself is very good. If I had to describe it, I guess WOTS 4 would be like a multiple choices VN in the form of an action RPG/sandbox hybrid. What do I mean when I said "like a visual novel"? You see, the game is very much designed for multiple playthroughs. In every playthrough, you are free to take missions which will lead you to a different ending path based on the missions' alignment. Failing to do certain actions/missions will also have their own repercussions and may also affect the fate of NPCs in future playthroughs. It's very hard to explain the magic of the game without spoiling the game. In any case, a playthrough without fooling around (so only story missions) will take about two hours, so you can get a new ending in one sitting.
The combat of the game is not static either. Each weapon type has hundreds of different technique styles, and you are free to use whichever one suits you best. However, I would recommend playing on Easy the first time around. While the combat is skill-based, at its core it is very much stat-based and therefore very unfair, unlike Dark Souls. It's brutal and your weapons would not be able to keep up with your enemies on the very first playthrough. As the game is designed for multiple playthroughs, the higher difficulty settings pretty much necessitates upgrading your weapons.
Despite all its issue, Way of the Samurai 4 is a good game to play. The game has a unique feel that can only be experienced on that particular series.

Got this for cheap a while back and finally got the chance to play it. To my surprise, it was actually pretty good, probably even better than CoD games. The WWII shooter has you playing as a sharpshooter reporter (yes, it still plays into the trope of a lone soldier) who covers the war live in Poland, so the perspective feels somewhat different from other WWII games. Deaths at least don't feel as cheap as when you peek around the corners like in CoD. I also like how the stealth mechanic is built into the game. It doesn't feel forced, you have the option of going guns blazing if you so desire, and most importantly it doesn't automatically go to plan B if a guard spots you. You can also distract guards by throwing stones, something which isn't often seen in many stealth games.
This WWII shooter is built on CryEngine (Crysis' engine), which makes the game visually impressive considering its price. Despite being quite enjoyable though, unfortunately the game isn't memorable in the slightest. Definitely worth a try if you like FPS games and provided you can get this for cheap though.

Why not 100%?: Date-specific achievement requires me to play on a holiday.
An arcade puzzle game where you play as a kid searching for her toys in her house's nightmarish cellar. The game definitely reminds of me of childhood fear of the dark. It doesn't overstay its welcome and its low price point is quite enticing. Definitely a hidden gem.

I never played Groove Coaster's mobile version before. But as a rhythm game fan, I feel obligated to buy this game. Maybe it's just because of the drought of arcade rhythm games in Steam, but I think the game is very fun despite its apparent input lag. Like what I explained in my review, my main annoyance with the game is its DLC pricing model.
Planning to play more of the game though.

An FMV game with QTE inputs. It was actually quite unique. Unfortunately on harder difficulties the game tend to be unrealistically hard with near-impossible QTE commands. Still definitely worth a go though.
My gaming plan for next month was pretty much set up. I preordered Yakuza 0 (from a third-party store) and was ready to play it when it comes out. I was also set for some Monster Hunter World co-op with my mates whenever it comes up. But I sure wasn't expecting for it to be released just a mere week after Yakuza 0's launch date lmao. So with half-regrets I preordered that game as well lol. Now that I am already having fun with Yakuza and just resumed my uni, I guess August is gonna be completely packed for me.
Games I expect to play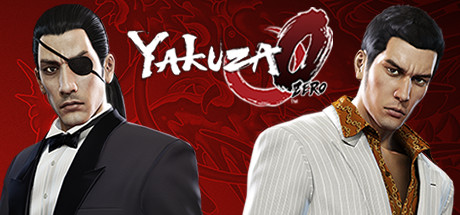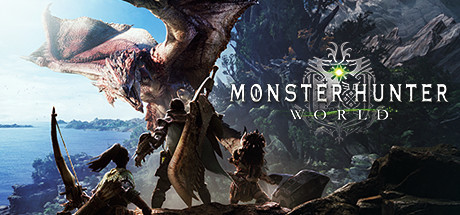 Preface:
July has been quite an eventful backlog assassination month. Being on a college break definitely has its perks, as I was able to successfully clear tons of lengthy games with varying genres. Among the games that I played are these two games I consider to be the cream of the crop: Subnautica and Wolfenstein: The New Order. I had a complete blast playing them and I think they deserve to receive a write-up on a separate post.
---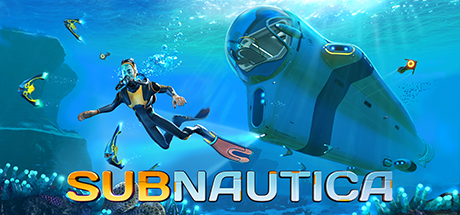 Subnautica
Favourites
35 hours
Highly Recommended
---
Status: Completed
Gameplay and Story Impressions:
For the longest time ever I have always avoided survival games. I dipped on Minecraft before it started becoming mainstream, but I don't really understand what made it so popular. There's no goal, and there is no "finish line" so to speak. Moreover, the world felt extremely bland. Then I started avoiding Minecraft and Roblox. I played Terraria for a while but don't really enjoy it much either. It was for this reason I have also avoided Subnautica until I saw how many people praised it on Reddit. I thought I would also try it as I already have it on my library from Humble Bundle. Boy was this truly a good decision.
When I booted up Subnautica, I had the feeling that it was going to be different from the others. And indeed, it sets itself apart from the whole garbage heap that is Early Access survival games by setting its identity as a story-driven game. For starters, it actually had a meaningful story from the get go. You know the gist of you being in such an alien planet right from the start of the game. And as you explore the world, you'll discover abandoned PDAs that gives you an idea on what happens to other people who were stranded with you. The story of the game is delivered in a way not unlike Dark Souls; many of its lores/narratives are not told via cutscenes but instead through the written messages. The stories told on these messages are also open ended, leaving most of the details left to be interpreted by the players, which is quite nice.
The world not being procedurally generated also works with Subnautica's story-driven format. All biomes and interest points have fixed locations; only resources are randomized. This is certainly better than other games in the genre as the world felt more 'alive'. Being a survival game though, Subnautica does not try to hold your hand. However it still occasionally guides you to interest points through its various radio transmissions and PDA data logs. If you have a bad sense of direction like me, you can rest assured as these interest points are always near areas capable of advancing your story points.
Despite being a story-driven game, you are not forced to go to these areas though. If you so desire, you can always ignore the story and just play Subnautica as if it were any other survival game. Even so, the game is still full of charm with its mechanics and biomes. Exploration is also encouraged even if you don't care about the story, as you can scan various devices sunken on the sea floor to unlock it for crafting. It feels so cliche to say this, but the game was very immersive. Travelling the deep sea gives me a sense of dread which I haven't experienced in any other game before. Going blind also helps with the sense of immersion especially when you don't know what to expect on new biomes.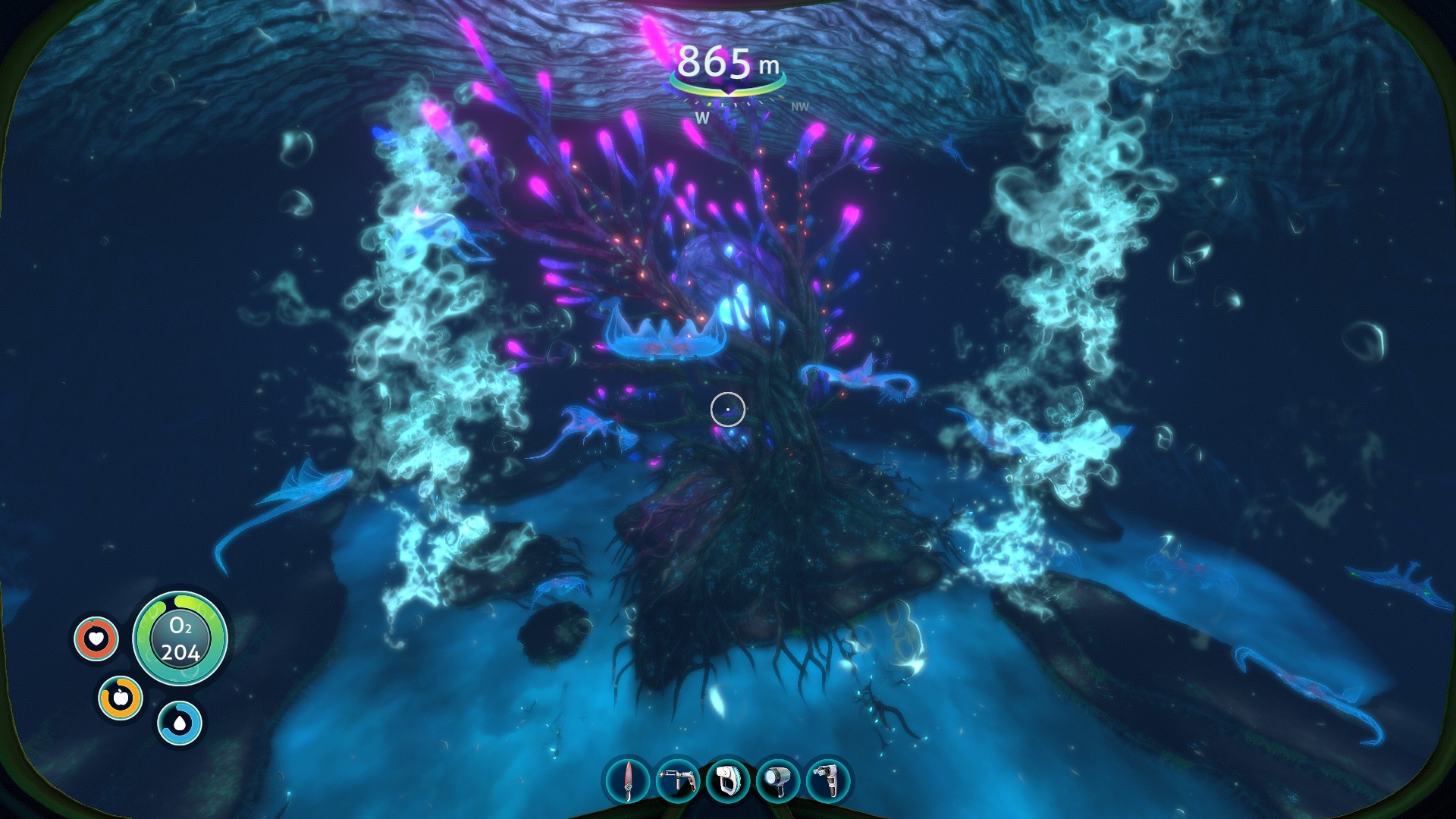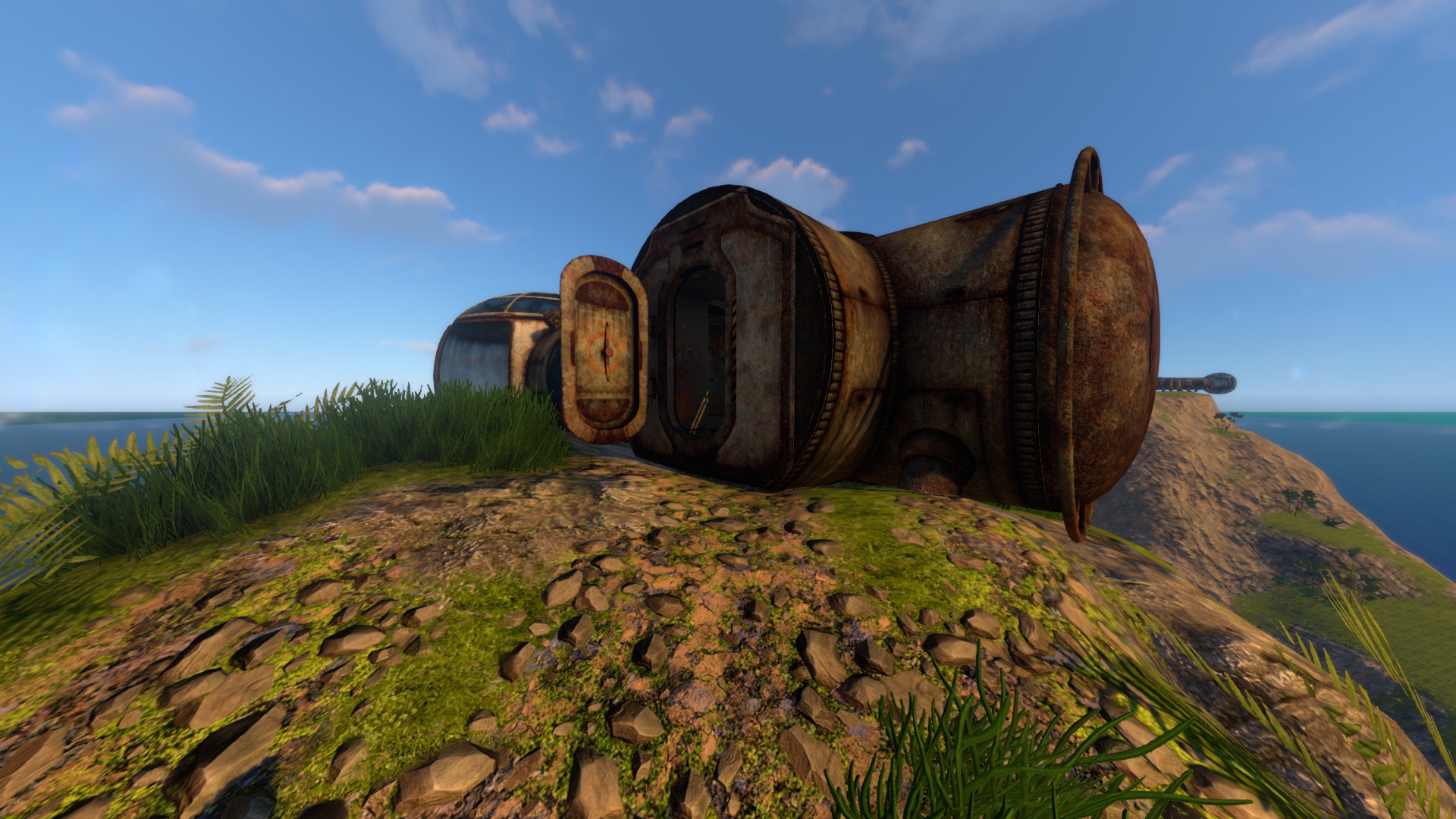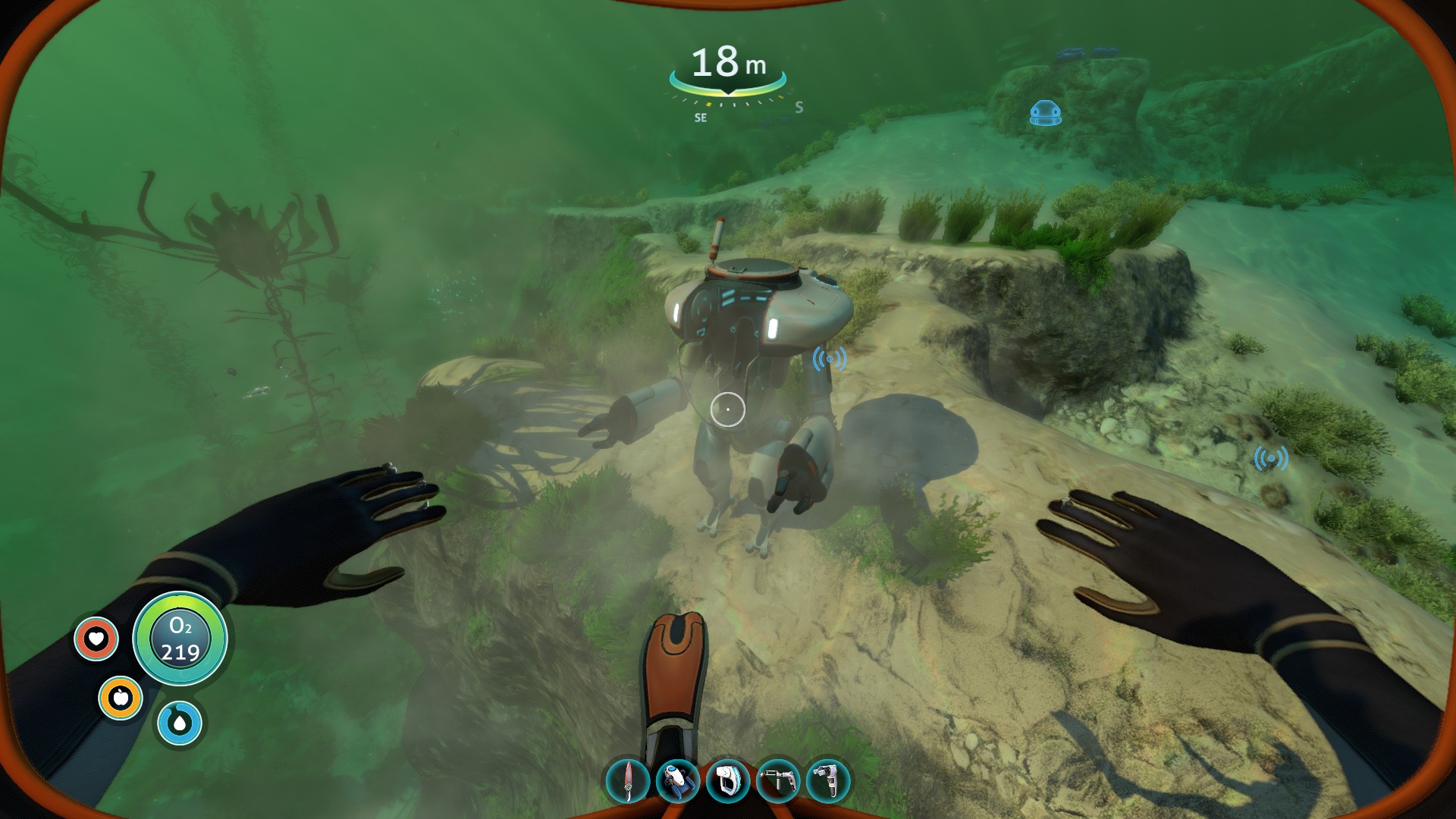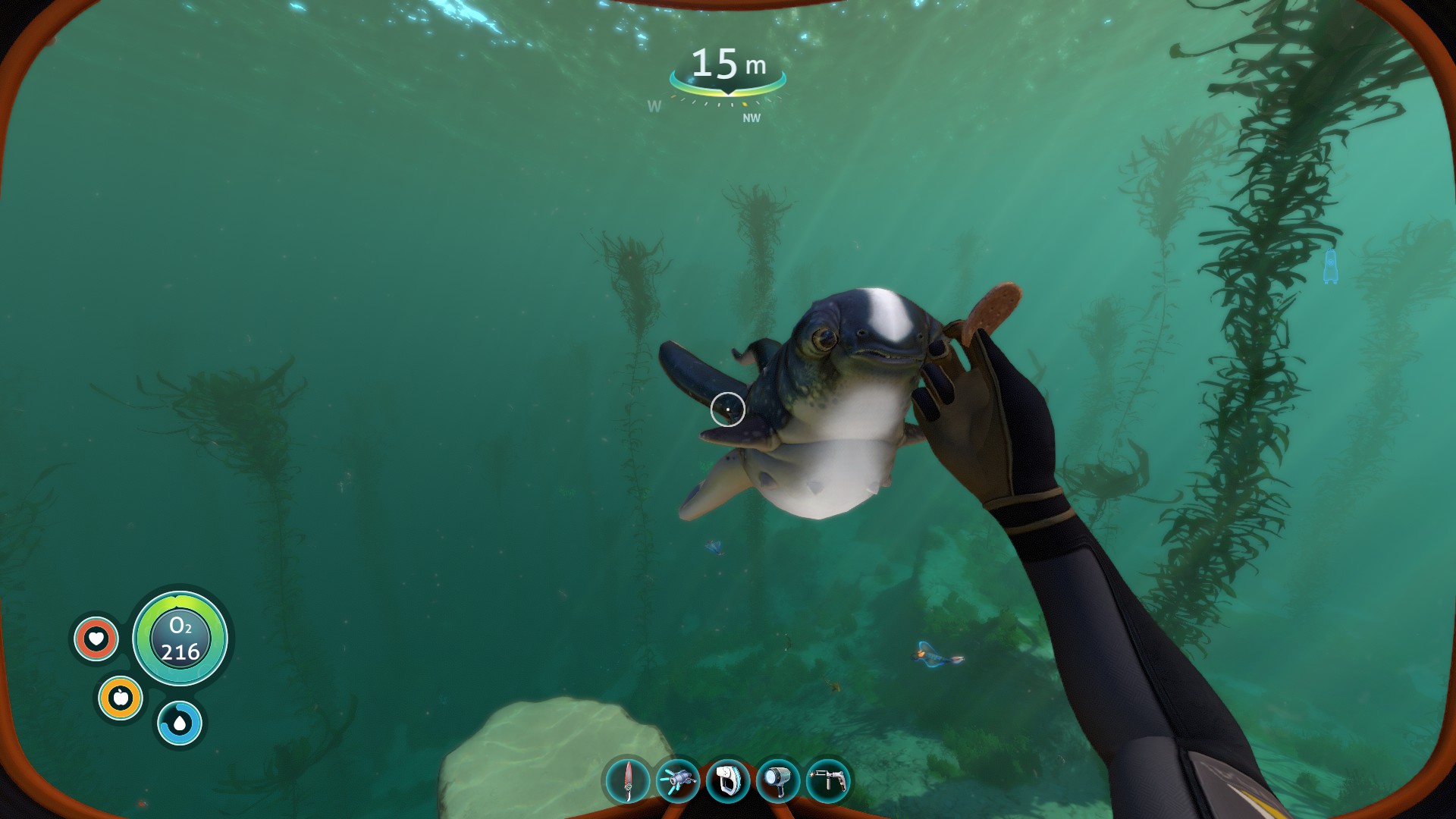 Cons:
Unfortunately, the game is not without its own quirks. The procedural generation of the resources can be quite frustrating. I can accept randomized resource points, but randomizing scannable devices is not without its consequences. Some players can unlock Beacons without any effort, while I had to search frantically for it for hours. I also unlocked the Submarine base "Cyclops" for crafting on my last stages of the game, which made my mid-game a bit harder. You get the point. I think some fundamental devices should not be randomized to avoid some unintentional difficulties. Furthermore, Subnautica is still quite unoptimized in general. The game might not look demanding, but even with a GTX 980 I could not play it without frame stutters. I could not reach a constant 60 FPS on medium settings, so it may require a more beefy card to fully enjoy the game without these performance issues.
Despite all these issues though, I still fully enjoy Subnautica for what it is. That game managed to get me hooked from when I first started until I fully completed the game. After hearing how The Long Dark is apparently also story-driven just like this game, I'm excited to also experience the game.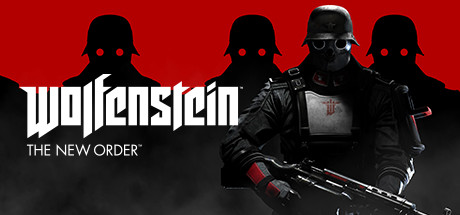 Wolfenstein: The New Order
Favourites
15 hours
Highly Recommended
---
Status: Completed
Gameplay Impressions:
With tight gameplay, this Wolfenstein reboot unsurprisingly became my favourite FPS of the month. Unlike most modern FPS games, the highest difficulty setting was actually manageable and I had a blast playing on Über difficulty from the get go. When I die, I actually felt that it was my mistake rather than the game being cheap (looking at you, CoD). Not only that, the game caters to and rewards whatever playstyle you prefer: whether it be stealth, tactical (cover ducking, leaning, etc.) or rush. This kind of freedom is what sets Wolfenstein: The New Order apart.
When I go loud, I prefer to go tactical by using cover ducking and the lean system. Rushing would certainly still get you killed in no time, but you are still given the leniency to play the game that way. The non-regenerating health might seem intimidating and limiting at first, but the armor you have can mitigate some of your damage in half. Not only that, armors, health packs and ammo are plentiful.
You might think Wolfenstein is primarily a run and gun game just like Doom. However I think the game can be played as a semi-stealth game just fine. In fact, I think it's pretty decent. Just like any other FPS games, there are collectibles in this Wolfenstein reboot. By taking down a commander stealthily, the game will reward you by showing the general location of collectibles in the area. This not only gives you the incentive for attempting stealth, but also makes collectibles fun to get. As a result, the collectibles quickly became my obsession and in no time I managed to 100% the game.
Story:
The story is quite good on the first few levels and the finale. In fact the premise during the first few hours of the game was the thing that got me hooked with the game in the first place. Unfortunately the middle part of the game wasn't that memorable compared to those moments. While the story is far from Bioshock's level of quality, it is still way better than most FPS games in general. The level design is pretty good and every level feels unique, however.
What I hate:
There's just one thing that I hate about the game though. While surprisingly I didn't feel nausea while playing the game at all, the Berlin Tunnel level did gave me a horrible one. Coming from Subnautica, I got so used to controlling vehicles with my WASD key and the mouse. In Wolfenstein though, the tunnel glider has a very bizarre control scheme. I instinctively press the A and D key to strafe, just like in Subnautica. Those two keys however, rotates the vehicle instead. It turns out I only have to move forward and aim where I would like to go with the mouse. I learned it the hard way and got disoriented by the vehicle's strange controls, forcing me to take a break after getting a nausea. Actually I think Wolfenstein's control scheme for being underwater is just quite weird in general.
Overall:
One would certainly be inclined to compare this to Bioshock, another memorable FPS series of the decade. While I find Bioshock's story to be much more compelling, I like The New Order's gameplay as I find it to be more engaging. It managed to find the perfect balance between your run-of-the-mill modern shooter and the hectic feel of traditional shooters.
Preface:
I know, July is almost over already and here I am still posting about June lmao. The reason why I took so long in updating my report was because I was learning Bootstrap by looking at other BLAEO users' posts. I'll probably stick with this post formatting in the future so hopefully it won't take long for me to update July's progress report.
I resumed my backlog assassinating activity on May, but I feel like I've already made huge chunk of progress on my backlog. This is probably caused by me finally deciding to play shorter games, as I explained on the last progress report. Steam Summer sale was also held and like always, I can't control myself during large Steam sales, especially on June as it is my birth month. Though when compared to last year, I managed to reduce my spending lol.
While I named this progress report "June Wrap-Up", I included some games that I managed to clear during the first half of the year as well. Feel free to ask my thoughts about a game I played, which I haven't included on the reports section.
P.S. For those who are more knowledgeable about web development than me, is there a way to utilize webdesign viewport/CSS media query to make a mobile responsive design using inline CSS? I know how to do it with a separate CSS sheet, but I'm really curious if there's a way to get around that without resorting to it.
Progress Report #5: One Indie Stand Sitting
Special Edition
Preface:
Here it is, the fifth progress report that I made (woot!).yass I won against procrastination I was inspired to make this post because of the last Spring Cleaning Event. As you can probably tell, I have a shamefully massive Steam backlog consisting of games I have accumulated over the past few years. I still have the time to play, but the sheer size of my library just overwhelms me at times. Even if I successfully drag my butt to play games I hadn't touched, my desire to get the cheevos usually hinder me to quickly move along to another game.

Fast forward to the Spring sale event, the system rolled Portal 1 as a game which I haven't played in over 2 hours. Initially I was planning to play Portal after playing the HL1 trilogy (still stuck on Blue Shift since 2016 lmao. Haven't played it ever since.). But I played Portal 1 anyway cause why the heck not. Then I proceeded to beat it in one sitting. While I do hope it was longer, I was still glad I could put one game off the list from my backlog. This made me decide on playing other shorter, indie games before moving on to longer games. This was a sensible shift for my backlog assassination plan because I spent the past few months beating all Dark Souls almost back-to-back and playing some FFXIV. Overall I'd say this plan of mine ended in a good note. Ten games successfully driven out of the list!

I realized I might not be alone in this, so I compiled some lists on short indie games I played in the past month which are worth (or not worth) playing in one sitting or two for some of you to clear over the course of the week.
☆☆☆☆☆☆☆☆☆
The Good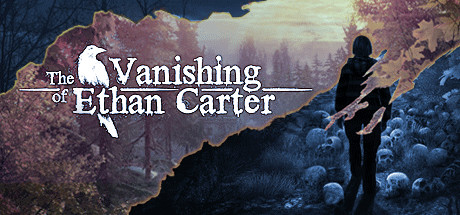 First off on the list we got Ethan Carter. A narrative walking simulator which doesn't hand hold you. For the longest time ever I actually held back from playing walking simulators because I thought they don't offer much in terms of gameplay. I know Ethan Carter was going to be a beautiful game, and since I was tackling short games I soldiered on and played it as it was only 3 hours long on HLTB. And boy was I surprised by how unique the narrative of this game was.
While I don't mind the 'no handholding' approach, I feel like the game would benefit by explaining what it wants me to do with the multiple words with a "?" symbol. It seriously took me a whole lap around the island, including backtrack to the start, then reading the Steam Guide before I know what to do with the focus button. Apart from that, the game also uses a lovely head bob and motion blur combo, the perfect recipe for a sweet motion sickness. Fortunately you can disable the motion bob but the head bob still gives me the dizzy feeling. Get past the downsides though, and this is one narrative experience you should… um, experience.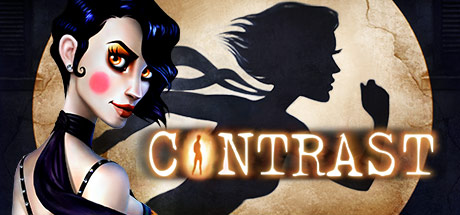 Contrast has one of the most interesting aesthetics and premise in a game. In it you play as Dawn, a woman who can shift into shadows and vice versa. You perceive other people as shadows, and you can't even be seen by anyone else except by a little girl called Didi. You help Didi out with her family matters and perhaps learn a thing or two from your past. The shadow shifting mechanic brings unique flavors to the puzzle platforming genre. Think the real world hinders your progress? Utilise shadows and create new pathways which are otherwise physically unreachable.
The game made by the creators of We Happy Few was unsurprisingly created in a very tight budget. The collision detection sometimes glitches, resulting you in falling and having to redo some puzzle or platforming sections. Other times the camera decides to toy around with you. The game also has a limited replayability value, which I think could be remedied by adding a level creator feature via the Steam Workshop. Nonetheless by cutting corners they managed to create the game's iconic art style. The music was up my alley too! Contrast was truly a breath of fresh air that you should play.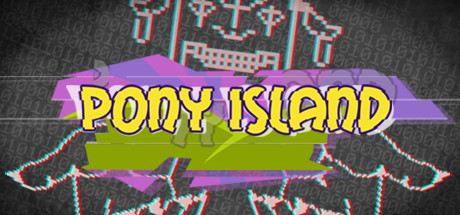 I'm pretty sure most people have already known the drill with this one. Go blind or go home. The experience I get from playing it was totally worth all the hype. I also liked how the game acknowledged the fact that you 100%ed the game in their own way.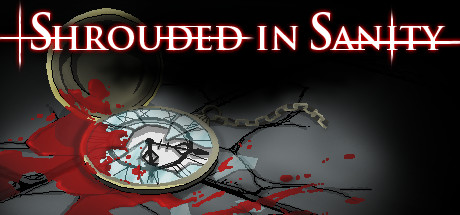 This is one indie game that most people probably have missed. It plays like SoulsBorne, it looks like Bloodborne, and the atmosphere is a mix between Resident Evil and Eternal Sanity; if that makes any sense to you. I really liked how they presented the atmosphere, I feel unnerved when I kill the enemies and explore the nook and crannies of the mansion. The game's titular sanity system is also a quite neat touch as well.
My two biggest gripe with the game are the enemy variety and the music. Upon a prolonged playthrough, you'll start to realize how small the enemy variety is. And I don't think there is much music in the game, sadly enough. Despite the short length though, I really had fun with this small Souls-like indie game.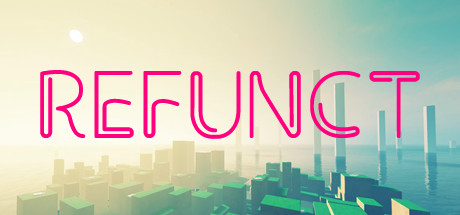 This is one game you definitely can clear in a single sitting. The premise of this game is simple. You step on an uncolored block, the block becomes colorful. Step on all of them and you clear the game! Sounds simple? Yes. Is it boring? Not in the slightest. Now do your wallet a favor and play this game if you haven't cleared it already.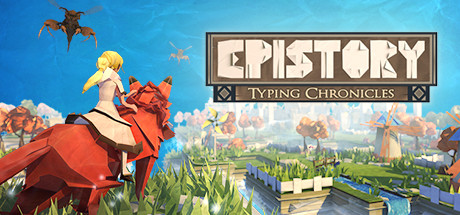 Note: Slight warning for 100% achievement hunters out there, the last 5 achievements which I haven't unlocked are really grindy by nature. You can use Workshop word set with only 'A's in it but it still doesn't help much terms of the grindiness.
This game is all about books, paper origamis and words. Epistory marries the narrative of Bastion (albeit slightly mediocre) with a semi-open world RPG-lite system. You battle enemies by typing words. "But what if I can't type fast enough?" you say? You later unlock magic in your disposal which either slow down or stop enemies, or destroy the words you need to type. By typing a word, you'll build up a chain to rack more points, which you can later use to unlock closed-off area of the map provided your accumulated points are above a certain amount.
To me the narrative is the weakest link of the game and the story mode is better off without it. Despite that the aesthetics of this game is absolutely breathtaking and it is worth playing this game just for that alone. Remember when I said you can unlock closed-off areas? When unlocked those areas will look like paper being unfolded and screenshots certainly won't do that whole process justice. This game can also be used to train your touch typing skills to some degree, just don't play this game to measure your WPM cause it is terribly inaccurate.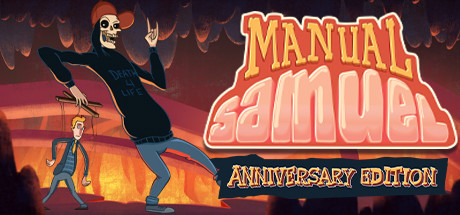 Frustrating in a good way. That's probably the best way to describe this game. The control itself isn't actually confusing like Octodad, but this game just pushes your mind to its limits to do multitasking. I really enjoyed the game's humor and premise.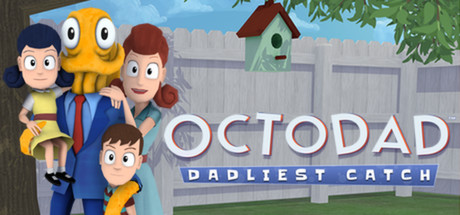 Similar like Manual Samuel in that it is frustrating on a good way. You play as an octopus who try to "fit in" with the human society, so you can imagine just how absurd this game will be. I enjoyed Manual Samuel's humor more than Octodad's however, and the controls still confuse me even now lol. But it still is worth at least a playthrough.
---
The Bad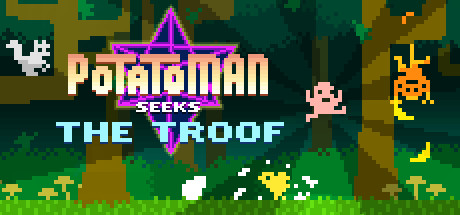 I'll be completely blunt here, this is jsut another "Hurr durr I am a hard gaem" kind of game. As if memorization isn't already bad enough, there are some parts which are frustratingly RNG dependant. To be frank I don't enjoy difficult games which are made just for the sake of being difficult and not fair.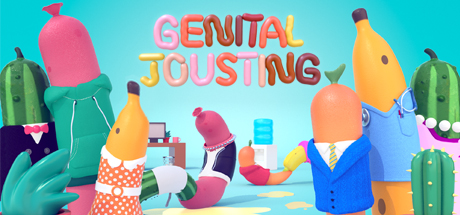 Uh... yeah, I actually played this game to find out what it's all about.
There are two kinds of meme games. Those which are unexpectedly fun, and ones that are only good for Twitch/YouTube streamers. I think this one fits the latter. The story mode part of the game reminds me of Stanley Parable, but once the novelty falls off the game feels somewhat boring.
EDIT: Wait, don't most of these games fit in with this month's theme? Wasn't even planning to play these games for that, but I can see that I unintentionally tackled this month's theme as well lol.
---
Next Up:
I'll most likely do a write-up on the four longer games that I finished on the first half of the year: Shadow Warrior, Dark Souls 1, SotFS, and 3.
Progress Report #4
Preface:
Okay this list is so long overdue. It's been like, 11 months since my last Progress Report update and 6 months since my 2018 resolution post. lol. Funny thing is, I didn't even remember that I wrote this list till I was working on another Progress Report a week ago. "So what happened?" you ask? FFXIV happened, man. That thing sucked like 4 months or so out of me xD. On a slightly brighter note I graduated from being a gamer on a potato laptop to an actual PCMR early this year! Glad that I can actually play demanding games on my Steam account now.

In case you wondered why it took too long for me to write anything, I was experimenting on post formatting for a while till I became bored of it and didn't touch it at all till this week. Remember to not procrastinate kids. I'm in the process of figuring out Bootstrap, and then just earlier today I found out that there is a BLAEO Generator tool listed on the Steam group, which is way more convenient to use than what I initially planned. Ouch. Should've become a group member to get updated on the community :p. With that said, here's the progress report from 6 months ago, updated to match my new found discovery. Yay.
☆☆☆☆☆☆☆☆☆
Completed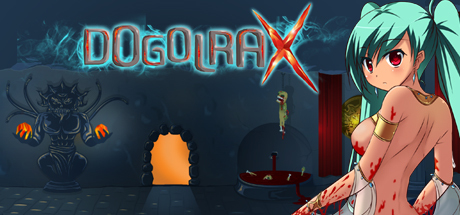 Apparently this is like Another World (haven't played it but I plan to) but a bit buggy. The game is quite floaty, thus making the platforming section difficult. Despite that, sparing a pocket change for this surreal game is not a bad idea. Fairly short and pretty decent.
Some of the achievements in the game involve finding then completing bonus games at obscure locations. At the time of writing there was a bonus game that nobody could ever find. I spent a lot of time trying to find it before giving up entirely. Turns out the dev never bothered to put that bonus game in and quietly removed the achievement recently. Welp.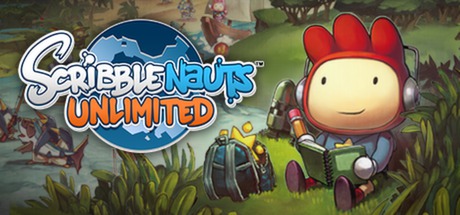 Ah, Scribblenauts. The classic puzzle game where you can write down anything to solve problems. When I didn't own a 3DS, I was glad that they decided to port Unlimited to PC as well. Just before writing this post, I was extremely hyped to play it for the first time. I get to play it and was terribly disappointed. Honestly speaking, this particular entry of the series doesn't deserve that much praise it has gained over the years.
As someone who has previously played the two DS games to death, Unlimited feels like a single step forward and 5 steps backwards at the same time. Here's the thing. This game introduces the new object editor as its killer feature. Sure it's neat. But I'd rather not have it and get longer levels instead. The object editor is also somewhat pointless as there is objectively nothing that can take advantage of it. There are two things that I think can make the object editor relevant: Empty Sandbox levels and custom level editor. There used to be almost empty sandbox stages that we can mess around with; now gone and replaced with the hub levels. The hub levels seem restricting to me with all the pre-determined structure and NPCs strolling about. Then they also took out the custom level editor from Super Scribblenauts, the one thing that could probably make this game live longer. There's absolutely no reason to replay the levels either. On Super Scribblenauts you can replay every levels to get a golden star but with a catch: clear them three times consecutively without being able to use items that you previously spawned in your runs. This was interesting as it forces you to think new solutions to use. As an example, one run you decide to use a ladder, then the next two runs will ban the use of ladde.
My rant for this game can go on and on. Don't get me wrong though; mechanics-wise the game feels way better to play than ever. But I just can't tolerate that they decided to slack off in terms of content. Try Super Scribblenauts and you'll see just how barebones Unlimited is.
Out of all the games listed here, this the only game I finished in 2018. First game clear of this year in fact. Woot. This short surreal walking simulator often crashes after changing the resolution. It also crashed when I paused the game, strangely enough. I would not recommend people to get out of their way to get this game unless you get it from a bundle or for dirt cheap. Despite that, I'd say it is worth it to check this game out especially if you already have it in your library. Its non-linear style of narrative is quite decent and can be experienced in one sitting (15 minutes in fact. 30 minutes if you count Gravity Bones inside it as well), perfect for you fellow backlog procastinators out there.
---
Beaten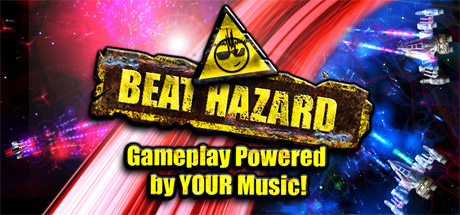 Basically Geometry Wars on steroids; this game paces its difficulty and the Rate of Fire (RoF) of your ships by the tempo of your songs.
But eh, what am I saying? I'm sure those of you who are interested in rhythm games and shmups have already learned about this game. So let me tell you a funny story instead. Do you remember there's an achievement during the Steam Winter Sale of the olden days where you have to play Survival Mode using an Xmas Radio? Well I wasn't around during that era, and I found out that now you have to search a radio station with a Christmas-themed playlist yourself. I searched for the thing and played the Survival Mode with it. That is until the song currently playing stopped and didn't move on to the next track. Welp. The ship barely shot anything at all and I don't need to tell you the rest. My ship didn't even respawn at all, but the enemies do. So yeah, that achievement for the Survival mode that I have? That's all thanks to the glitch I got lmao.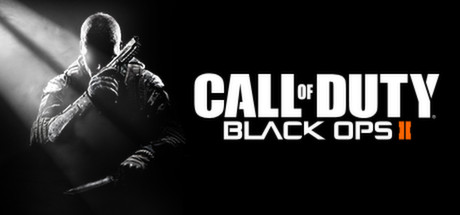 I've been trying to avoid CoD games for quite a while. But I'd say this game's campaign is quite decent. Can't say the same about the multiplayer sections as I can't play them though. For some reason it doesn't let me connect with the Call of Duty server from the get go. This other thing which bothers me is the design choice of splitting the Single Player, Campaign and Zombie sections of the game into separate applications. The option to install the parts of the game that you need is always good, but it is somewhat annoying if you have to switch applications to jump from one section to another.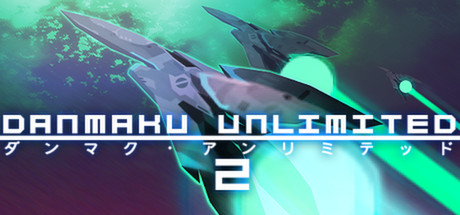 I've known this game since it was first released on the Android and played a ton out of it. Then I double dipped on the Steam version.
Hands-down the best beginner friendly bullet hell game there is on Steam. The game's extensive customization features can help you get past levels and increase scores by letting you adjust your shot types, lives, credits and shields amount. Moreover, enemy bullets along with its patterns are relatively easy to read and don't travel fast. You should check this out if you are interested in bullet hell games.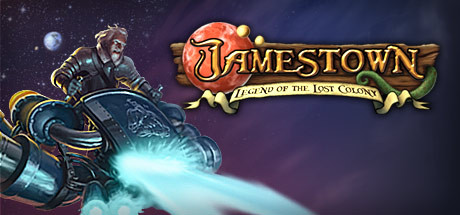 A decent shmup with local co-op capability. You can play any levels you want from the start. If you're feeling it, you can also challenge the more traditional shmup run in the game's Gauntlet Mode. There is also a decent amount of extra levels in the Challenge Mode. Sadly, screen flickering occurs quite easily in Jamestown which I wasn't able to fix in any way and this is the main issue I had with the game to be honest. Again, at the time of writing I was playing with my potato laptop which was known to have random problems with games.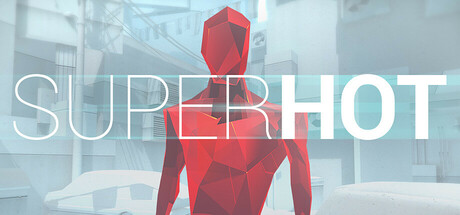 It's the most innovative FPS game I've ever played in years.
SUPER. HOT. SUPER. HOT. SUPER. HOT. SUPERHOT. SUPERHOT. SUPER SUPER SUPER SUPER SUPER SU-.
---
Hoped you like what I wrote from early this year. They are mostly kept the same apart from the small edits and formatting changes. Next up: the fifth progress report will feature some interesting indie games that I played this month that can be cleared in one sitting (or two). Yes they are already written, just need to get the formatting done. Hopefully there are no hindrance to get it ready to be posted.
Looking at you, procrastination

Till next time folks.