adil's profile
Gaming resolution for 2020:
Beat more games. -which won't happen.
Continue to not pay much attention to achievements.
Gaming Platforms:
50% Steam, other half is mostly Switch and Xbox Game Pass PC. With the occasional PS Vita game.
Gaming Updates:
I'm bad at writing long report. So I finally thought of a nice way to tackle my reports. I'll go with good, bad and a short conclusion. Might not be the best or super informative but it should give a fair idea of what I thought of the game. Hopefully.
Gaming Scores:
I'm not a fan of scoring games so I give them a fun rating. Basically it means I rate my games based on my personal enjoyment. So it's totally subjective and irrational. I still tried to give an explanation to each level of fun, click the spoiler if you're curious to see.
0 = I hope I never have to use this.
1 = Really bad and/or boring.
2 = Not good enough, the game has flaws hindering my enjoyment.
3 = Okayish. I had my fair share of fun with the game.
4 = Really good, I enjoyed the game a lot.
5 = The best, I had a blast.

---
Resident Evil HD REMASTER
Play Time
9.7 hours
Status
Beaten
Photos
None
Platform
Steam
Fun Rating
3 out of 5
---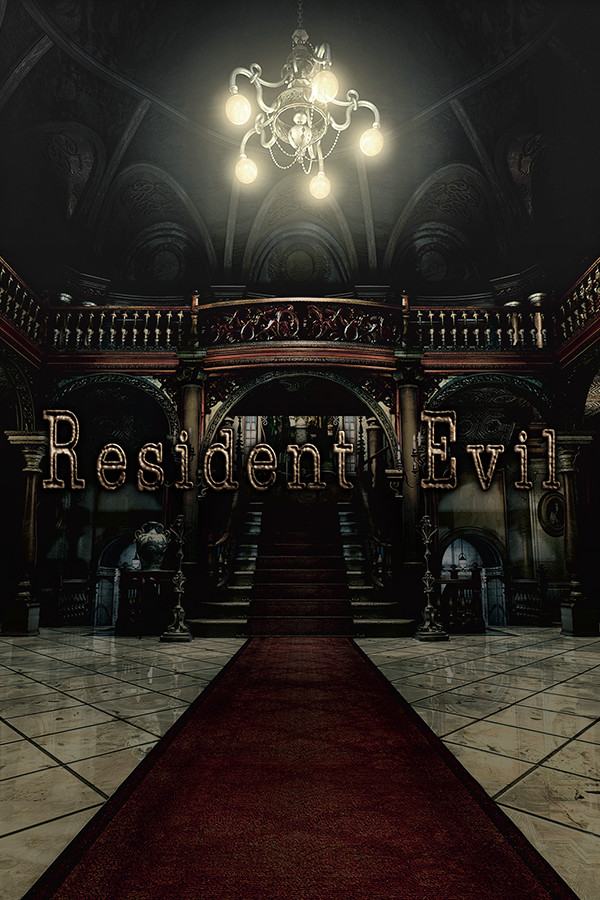 So no big year end update from me because I'm too lazy to keep proper track and everything. But I did get Resident Evil 2 from kubikill, my
Stealthy Santa
, and since I never beat the first, I had the perfect opportunity to do so now before starting the second one.
The good
It is as I remembered it, beautiful and scary. Which is pretty funny considering they really polished the graphics but in my mind it always looked that way and I knew a bunch of their tricks as well but it was still scary to play! The atmosphere is really strong in the game. They also added a new control mode (go where your stick go) but I much prefer the original way (up to go the way you character faces). Works a lot better since the fixed plan can change your perspective and thus I didn't have to adjust anything to go the same way.
The bad
It's an old game and it shows. Most of the game designs are from an other era. Some of the worst were the limited items you could carry (8 using Jill, only 6 with Chris!) and the door loading. They kept it in this remaster but from what I remember it was a trick to load the next room. However it's not needed anymore and it really gets boring fast to get stuck waiting for doors. It's also a really hard game to play without a walkthrough as there are no pointers. You have to be really good at brain game and remember the map very well as well if you ever wish to complete the game on your own. For the first half or so of the game I was good to go as surprisingly I still remembered most of it. But past a point it was harder to remember and that comes with a lot of backtracking because you missed a thing or forgot to bring something. Oh and the limited saves are a pain as well...
Conclusion
It was probably a good game back in time but it's hard to consider it a good game today. I finally beat the game but using a walkthrough to avoid frustration and a trainer to remove the door loading time and have unlimited saves. So I probably wouldn't recommend the game to everyone but under my condition it was fine and I finally beat the first Resident Evil!
---
Shadow of the Tomb Raider
Play Time
32 hours
Status
Beaten
Platform
Steam
Fun Rating
5 out of 5
---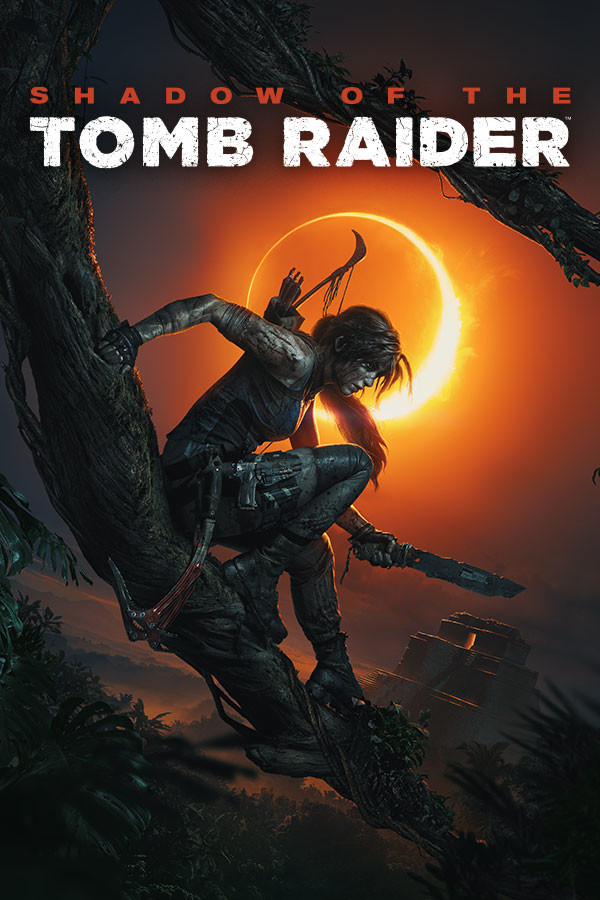 The good
I loved almost everything. I already loved the previous one and this one just tops it. First, the graphics are gorgeous. It's a pleasure to discover the world of Tomb Raider when it's this beautiful. I wish I had taken more screenshots but I was too busy discovering the world! Also, they focused a lot more on exploration which is a big plus to me. Not that I disliked the combat but I enjoyed exploring more than fighting. The story was pretty entertaining too. It also ends the trilogy pretty well in my opinion and left me satisfied. And I hope they'll continue in this direction with the next game as I am still wanting and hoping for more!


The bad
There are a few cons however but they didn't mean much to me. Still, I can say that it feels like they didn't exactly improve much or bring innovative things comparing to their previous game (but I didn't mind that at all). The scripted phase sometimes were a bit annoying to follow/execute. The voiced scripts also kinda got boring after a while. I mean, the line "Impossible, I can't carry any more" was repeated so much! And when you're in a tomb and use the special vision to spot clues, Lara will always repeat her hint every single time. But like I said, nothing major.


Conclusion
Definitively my game of the year. Too bad it released last year though. But It was a really great experience. I was curious about the game for a while now and seeing that its price didn't go down much I went ahead and caved in even if it was higher than what I wanted to pay (24€ for the complete collection) yet I feel like it was totally worth it! If you enjoyed the previous games, you will love this one as well.

---
Fire Emblem: Three Houses
Play Time
72 hours
Status
Beaten
Platform
Nintendo Switch
Fun Rating
5 out of 5
---
The good
My only other real experience with Fire Emblem was the
musou game
which doesn't exactly provide much in term of story. But you don't really need to be acquainted with the series as Three Houses works on its own which is a big plus for new players like me.
The game offers two modes, Casual (the one I picked) where units are revived if they die and Classic where there's permadeath. But really the game is split in two different games stitched together to form one. One side is a tactical turn-based battle game. And the other one is like a "The Sims" sort of game where you train your character and other units. Bond with them. Romance them. Do some fishing, gardening. And when you put these two parts together, you get one massive game that will keep you busy for a bit over 60h if you go through it while doing a bit of everything (my first playthrough is 61h24) and don't rush to the end.
The game also offers three different stories in one. I finished Edelgard side of the story (red cape) and started Claude (yellow cape). But I have too many game so I decided to drop my second playthrough for now and focus on beating more games!
The bad
Can't remember anything that I didn't like or that was annoying... I remember reading some con here and there comparing the game to previous main series entry but since I'm new to the series I had no particular expectation and thus didn't get let down by anything.
Conclusion
My favourite game of 2019. An awesome game, tons of play time, tons of fun. A must have even for new players. As long as you enjoy both side of the game (the tactical and "Sims" part).
---
Aragami
Play Time
7 hours
Status
Beaten
Platform
Origin
Fun Rating
4 out of 5
---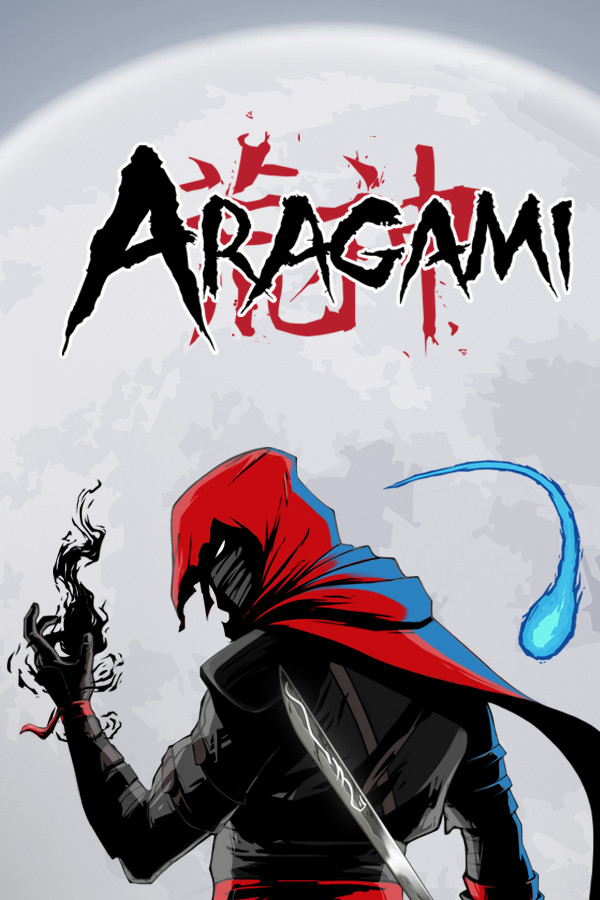 The good
This was the other game I managed to beat while subscribed to Origin Access and it is a pretty great stealth game. Lots of fun ways to tackle each level too and it can be played in coop which was the reason why I wanted to play it. When starting the game you are like the basic assassin. But soon enough you unlock various abilities to help you along the way. And since we were two and both had our own skill tree, we could pick skills complementing each other. Which made the game even more fun since we had to really cooperate if we wanted to succeed with our plan. Which usually ended up in failure anyway but it was still glorious!
Anyway, the story was fairly interesting as well. And I liked the art style. Despite the graphism being rather simplistic it still managed to be eye pleasing to me.


The bad
I honestly don't remember any real downside. Except maybe it's a bit too simple when played in coop. Same with graphism, a bit simplistic but I didn't mind it much.


Conclusion
Definitively worth a try. A stealthy game that can be played in coop is a total win already. It's not too long nor too short in my opinion. Pretty much the perfect game to have some fun with a friends over 2 or 3 afternoons and it's heavily discounted so all the more reason to give it a go if you're looking for a fun coop game to play with a friend!

---
A Way Out
Play Time
5 hours
Status
Beaten
Photos
No screenshots
Platform
Origin
Fun Rating
3 out of 5
---
The good
The game features Fares Fares, an actor I quite enjoyed in the movie Kopps and he definitively left an impression so when I recognized him in A Way Out, I had to try the game!
The game is included in the basic Origin subscription, making it a good value (at least I thought it would be good value!). It was rather fun in term of co-op. Though it's not all awesome, we sure had our fair share of fun trying to time some QTE to get up or to catch fish. Basically, all the actions where we had to work together or play together were the best part. Even simply playing baseball or connect 4 was fun in game.


The bad
The game is really short and doesn't really offer any replayability. But at least there's mostly new things going on and it doesn't drag itself for too long. The story wasn't a highlight at all in my opinion, was pretty much full of cliché and I may even add that it was kind of disapointing. Coupled with an average gameplay, very simplistic and poor at times. If it was a solo game, it would be a bad game.


Conclusion
We had fun. That's undeniable. But the experience was also frustrating mainly because of the story which didn't really click with us. So as an experience it's definitively worth a try. And it's available with Origin Access. And because it's also super short, you should be able to beat it in about two gaming afternoons and spend the rest of your sub trying others games. So yeah, as a curiosity and if you're looking for a fairly fun co-op experience, it's worth it. But I would definitively not buy the game (or for less than 5 bucks I guess?).

---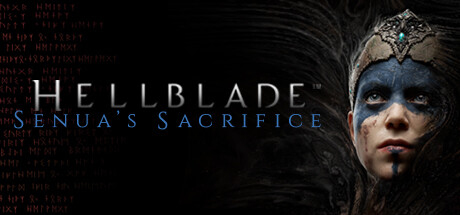 Hellblade: Senua's Sacrifice
Playtime:
About 10 hours
Status:
Beaten (
93%
)
Screenshots:
No pictures
Platform:
Xbox Game Pass PC (on
Steam
too)
Fun Rating:
3 out of 5
Read more...
---
The good
Let's start with the obvious. The game is stunning visually. The art and graphics are really awesome. I loved the combat phase, it felt really dynamic and satisfying once you master it. The story was somewhat interesting despite being a bit confusing at times. And the sound is insane! The game really shows a lot of great quality but...


The bad
The fighting gets boring after a while due to it being quite repetitive (but it's still the most fun nonetheless). The gameplay itself outside of fighting is about solving a few visual puzzles. And it gets boring as well after a while as there's barely anything entertaining in it. If the game wasn't as beautiful as it is I probably would have dropped it. And, personal feeling here but, I feel like the mental illness thingie was oversold by people. I mean the experience itself is interesting but overall I didn't learn much. We also never really saw the other "side", we're simply trapped in Hellblade's world 24/7. No background story (or barely). The psychosis was simply a tool to put the player under stress with those voices and to create Hellbalde's world (Helheim). I also remember being annoyed at the lack of guidance. Most of the time it's fairly easy to figure out the road but sometimes it's really painful and unless you play it in a short span of time, it's easy to get lost.


Conclusion
Overall it looks like a great game since it has a lot of good points on paper however in reality the game doesn't exactly translate into that sadly. At least for me. It's a nice experience, can't say I forced myself much to play it but overall I was a bit disappointed as I expected more.
Forza Horizon 4
Playtime:
63 hours
Status:
Beaten (
39%
)
Screenshots:
No pictures
Platform:
Xbox Game Pass PC
Fun Rating:
5 out of 5
Read more...
---
The good
The most fun I had this summer so far. The map is gigantic and open. There are simply too many cars to even try them all without wasting an unimaginable amount of time. Lots of customisations for those interested in tinkering their cars to get the most out of them as well. There are enough activities, challenges and type of races to keep you entertained for a while. There are classic races, dirt racing, offroad and show case (some crazy races against various unusual opponents). Some of the activities involve stunt, drift, taxi driving, fastest rentals (basically a good way to drive some supercars) and you can explore the whole map to find some speed traps or zones, drift zones and danger signs (where you have to jump as far as possible on some ramp). Plus some signs to find and smash and roads to discover. Also it features all seasons on rotation and it changes the way to play obviously (snow in winter, rain in autumn, sunny in summer, etc...) making it a refreshing experience.


The bad
Honestly there's nothing much that comes to mind, except the fact that the seasons are timed and locked behind it. It's a bit annoying because sometimes you feel like playing with snow but can't because it just ended and now you have to wait 3 weeks again.


Conclusion
My favourite game this summer for sure, an easy recommendation and it totally made my sub to Xbox Game Pass PC worth it.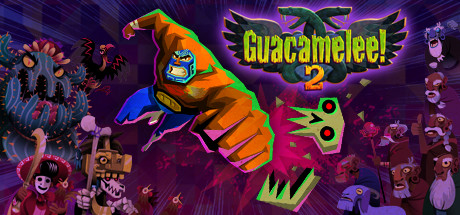 Guacamelee! 2
Playtime:
8 hours
Status:
Beaten (
58%
)
Screenshots:
No pictures
Platform:
Xbox Game Pass PC (on
Steam
too)
Fun Rating:
4 out of 5
Read more...
---
A quick word about Gacamelee! the first game first. It easily earned a 5/5 fun ratings for me. It's a great game, lots of fun, a polished gameplay, a progressive difficulty and a fine balance between exploration and fighting. An easy recommendation. Also, it's best to play it first since there's some sort of story and it continues in the 2. Also the best of the two is definitively the first game, by far (yep I've said it right at the start xD).


The good
The game is basically more of the same so if you enjoyed the first, you get more here to enjoy. The chicken sees a lot of improvement and is a lot more useful that it used to be. That's probably the best (and only?) improvement of this game. The rest is basically what Gacamelee! 1 was. With a few more downsides though.


The bad
The first annoying thing was the story. While I enjoyed the overall idea, too often did they force some dialogues out that I didn't care about. They tried too hard to be funny also. There's a nice easter egg though but as said, I felt the 1 did a better job with delivering its story to us in a simple but funny manner without forcing it too much like this one does.
The fighting was less challenging while the plateforming was a lot more challenging and less fun in some part. That is most likely due to the upgrades that gives you tons of power so outside of a few technical fights, fighting soon isn't really a particularly interesting part anymore sadly. And for the plateforming part, instead of adding new ideas they just made the whole thing harder. At least it felt like that for a good part of the game toward the end.
Also, it's worth noting that they weren't that inspired with this new game as you start stripped of all your powers and have to gain them back once more. All the same by the way as the first game. Only the chicken sees an improvement. And there's only very little addition to the gameplay here as I've stated already above.


Conclusion
Let's be honest, the 2nd game suffers hard from the comparison with the first one. To me, the first was an awesomely well done and crafted game. Finely polished in every details. For this second game, they tried, I think? Well, some parts were good (especially the chicken part) but then some felt unnecessary and some felt lazy. I'm particularly harsh here though. It's still a good game and I still had lots of fun. I just expected more new things and not a chicken DLC basically.
But it is still worth it as part of the Xbox Game Pass. Not sure I'd buy it though.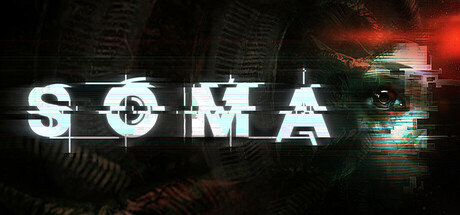 SOMA
Playtime:
10 hours
Status:
Beaten (
100%
)
Screenshots:
17 pictures
Platform:
Steam
Fun Rating:
4 out of 5
Read more...
---
The good
The strong point of this game is definitively its atmosphere along with its pretty great and intriguing story. It takes a bit of time to get into it but it was very well worth it. It is more a walking sim than a regular game but it was well done, and thanks to its interesting and intriguing story, exploring was far from being a chore. If you're as curious as me at least. And the game looks quite beautiful, especially the underwater areas.


The bad
The horror was okayish, but only a few parts were really intense. Other than the few times I was in panic and under pressure, it's usually a bit more of a boring encounter. I would have enjoyed the game more without the horror also to be honest.


Conclusion
A great game that was very much worth playing. Easy recommendation if you have even just a slight interest in the game. Plus it's a great looking game!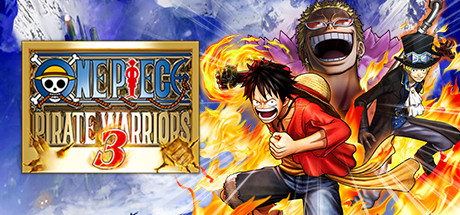 One Piece Pirate Warriors 3
Playtime:
14.3 hours
Status:
I am done with it! (Beaten / Dropped) (
55%
)
Screenshots:
No pictures
Platform:
Steam
Fun Rating:
2 out of 5
Read more...
---
The good
The game is a Dynasty Warriors style game, with lots of One Piece characters. The story seems to be following the manga though I haven't paid much attention to it, and I haven't checked the manga in a while but it seems true. Though I'll be honest, it wasn't as good as any other Dynasty Warriors like game I played (Hyrule Warriors or Fire Emblem Warriors).


The bad
The game is a true pain in the ass to setup. I had to install a third party program to use my Xbox One controller properly... And it crashed so frequently I lost all hope to finish it. I mean it's "okay" if it fails to load as I only wasted a few minutes but when I play the whole level (which may take up to an hour of game time) and the last video doesn't load and the game freeze or crash... Meaning I lost all my progress of this stage, then no thank you. If it happens one time I say okay this might be bad luck. But when it happens regularly and randomly, I soon reach my limit. I went up to chapter 4 last episode but it crashed twice so I decided I've seen enough. (basically I did 18 episodes out of 22 total) Also, most of the characters aren't really fun to play. And the game doesn't feel that great either. Outside of a few characters where you feel the impact of your hits.


Conclusion
This one was definitively not worth my time. The experience was kinda boring overall but I am not really a fan of One Piece. I do enjoy Dynasty Warriors like game, or so I thought until I played this one. As said, it wasn't really an engaging experience for me, coupled with its technical problem (configuring gamepad requiring a third party program, random crash in game) this means I can't recommend it. But you're free to try, if you love One Piece, maybe you could bear with all the bad things?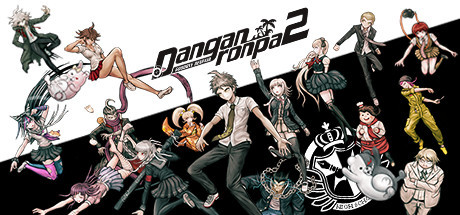 Danganronpa 2: Goodbye Despair
Playtime:
37 hours
Status:
Beaten (
44%
)
Screenshots:
No pictures
Platform:
PS Vita (available on
Steam
too)
Fun Rating:
5 out of 5
Read more...
---
If you haven't played/read the first game, I urge you to give it a try. It's a really fun experience if you enjoy mystery (and despair). Also, this second game rely heavily on the first one so I wouldn't recommend reading anything about it before playing the first game. You've been warned.
The good
The character design and the art are just perfect! The writing and story overall is insane(ly good!). It was a very enjoyable and dark experience at the same time. The full cast was really great as well. At first, I missed the original cast from the first game but once I got acquainted with the new cast, I had forgotten the old one. The new setting (Jabberwock Island) is really awesome also, as well as that new mascot Monomi. And the story is really huge. It took me a lot of time to finish it but not once did I feel bored! And I still have the extra mode I just unlocked after beating the game to do!


The bad
Trials are still a bit tedious. Thankfully after I switched to the gentle difficulty it was a lot more okay. I still had to glance a few times at the answers because I didn't always get what I was supposed to do.


Conclusion
Danganronpa 2 is obviously the best of the two and it got me hyped again for Danganronpa 3. The game is massive but never got boring, it's well written with a cast full of intriguing and interesting characters. Definitively a must play if you enjoy the Visual Novel genre.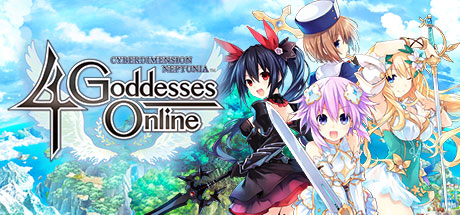 Cyberdimension Neptunia: 4 Goddesses Online
Playtime:
20.3 hours
Status:
Beaten (
90%
)
Screenshots:
No pictures
Platform:
Steam
Fun Rating:
2 out of 5
Read more...
---
The good
The cast of Neptunia in an action (offline) MMO game sounds good to me. And with colourful graphics I was really tempted. But it was a very poor simulation of MMO sadly with lots of boring part.


The bad
Class are characters bound. You can't choose who your tank is or who your healer is. Neptunia is the tank and Blanc your priest, it's not exactly a bad point but a little freedom would have been welcomed. Especially considering there's only 8 or 10 skills total and half of them are useless on some character.... The story is also uninteresting. The combat feels weak and is pretty poor. Farming (like a real MMO) is to be expected but when you make the combat so bad it turns to be a really boring chore.


Conclusion
Overall, it was very far from my expectation. I've read a lot of positive reviews but I just couldn't enjoy the game that much. It was tedious and boring at times. Okayish at other times. But never was I really having a blast playing it. I wouldn't recommend the game, even to fans of the franchise. It's best to try it before buying it.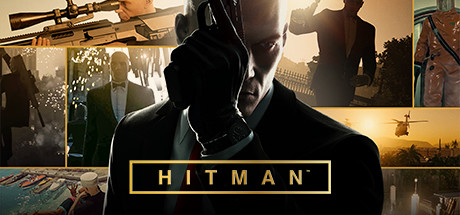 HITMAN™ (2016)
Playtime:
8 hours
Status:
Beaten (
23%
)
Screenshots:
No pictures
Platform:
Steam
Fun Rating:
3 out of 5
Read more...
---
The good
To be honest, it's a great game on paper. It has huge maps, lots of way to go on with your missions with a fair variety in how to kill your targets and it's all around a really solid Hitman game. But it has many poor aspects as well that directly impacted my enjoyment.


The bad
The maps may be huge but there is only 8 maps in total. And not all of them are equally interesting. The first two real maps (Paris and Italy) were pretty interesting. And the map in Japan was also great. Other than that I didn't really have as much fun on any of the others. Which brings an other bad point, the game is based on replayability. And while 8 hours isn't too bad I guess to beat a game, I can't say I had 8 hours of fun since I only enjoyed half of the maps.
Obviously, if you have fun in them then you could spend a lot of time completing all challenge and whatnot increasing your game time. So yeah I could spend more time on the maps I liked but since I can't be bothered to complete challenges in half of the maps anyway, I didn't see a point. Then there's also the always online to save your progress that is pure shit. If for some reason you don't have internet, you can't save your progress for unlocks. Nice...


Conclusion
All in all, it's a solid Hitman game, if you already like the franchise it might be well worth it. However, I wouldn't recommend it due to its possible lack of content (unless you have fun in most of the stages) and I hate online DRM, it's just a pain. But since i got it with my humble monthly, it was sort of worth it still.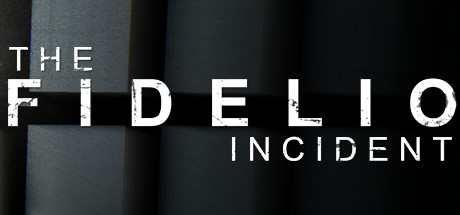 The Fidelio Incident
Playtime:
2 hours
Status:
Beaten (
92%
)
Screenshots:
No pictures
Platform:
Steam
Fun Rating:
3 out of 5
Read more...
---
This game is a gift from Bangle for the Stealthy Santa event hosted by Ninglor. Thanks again! (yep I almost forgot about it xD)
The good
The game offers awesome graphics and has voice acting which was nice. The overall atmosphere was also pretty good.
The bad
The worst idea of the game probably was having a time limit for exploration through freezing. I mean, who thought that adding freezing to death was a good idea in a game where you're supposed to explore? Fortunately only half of the game or so is affected by it. The story ain't nothing much to write about either. But it will keep you busy for about two hours.
Conclusion
If you like walking sim, it might be worth giving it a shot. It was a decent experience for me and since I was curious about trying more games of that genre, I was happy with it, just not as impressed as I expected.
The Walking Dead: The Final Season
Play Time
11 hours
Status
Beaten
Platform
Steam
Fun Rating
4 out of 5
---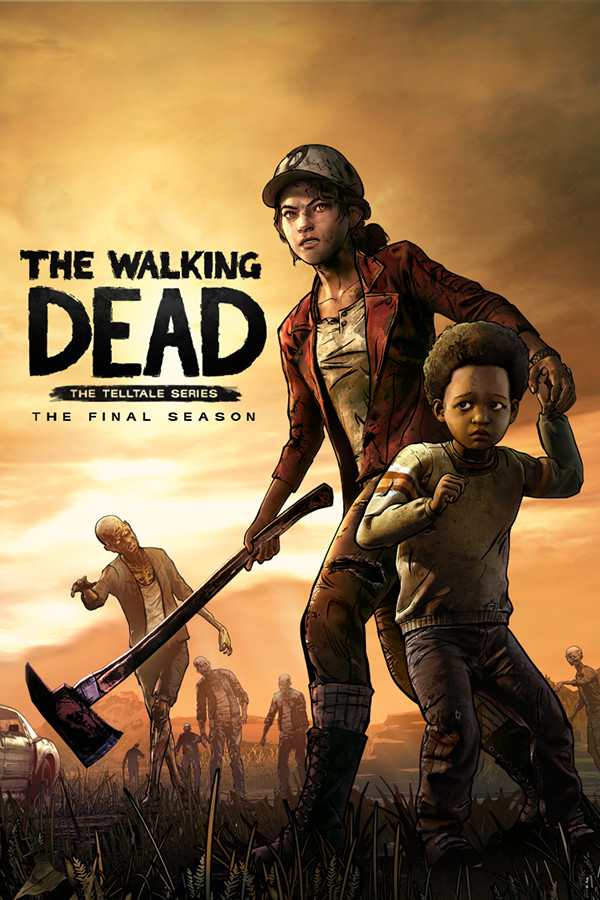 The good
So let's get this out first, the best part of the game was to have this final season completed. The graphics are also pretty great. I checked a few older Walking Dead games and it sure looks a lot more polished to me now. The cast of characters wasn't half bad and it wasn't as boring as the last game (New Frontier). But Clem, she is in a league of her own! I really enjoyed her character. Definitively one of the most memorable character I could play in a video game.

Now, as it was usual with Telltale Games, you still wonder if most (if not all?) choices have any meaning in the long run. Though the illusion here worked fairly well most of the time and there were many very hard choices to make as well. It turned out to be one really emotional game at times as well.


The bad
Some achievements are really stupid, some will require a second playthrough. I mean seriously, I checked what I missed and I was glad I stopped worrying about achievements. Also, being unable to skip dialogues can make this a pain to complete. And I won't even talk about checking all choices since you can't skip anything... Thankfully YouTube is there to satisfy my curiosity and I was able to see what I missed (or not most of the times). There are still a few plot holes left as well and questionable development. Some parts nearly made me hate the game also, especially some fighting or combat scenes. It's clunky and often fairly boring or badly executed. I really didn't enjoy these.


Conclusion
Being able to enjoy the conclusion of that series is definitively the best part. But that said, the game is far from perfect and if I wanted to be harsh I'd say it is a kinda mediocre game? But then I think that despite everything that happened to the staff at the time, they still managed to deliver this conclusion to us. So overall, yes I am left with mixed feelings. It could have been better, some things could have been different. But in the end, I chose to keep a positive outlook on the story. And I really am happy to have been able to play/watch this final season in its entirety and to have been able to reach the conclusion of this series. I may not have liked everything but I still really enjoyed this Final Season. Plus Clem is a badass.

---