翔子
Kill (?) Three: November 17th, 2020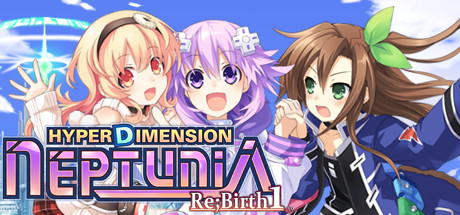 Click to expand
It has been 40 hours and I am tired. This game has been, dare I say, a Stockholm syndrome-esque experience. I don't really play RPGs (last time I touched one must have been when I played NosTale back in the day, and I can assure you, I sucked at it), so I've been looking forward to seeing where "baby's first JRPG" gets me… except baby picked what is possibly the worst JRPG baby could have tried. I will openly admit, I own nearly all of the Neptunia games because the girls look cute and there were multiple cheap bundles in the past. Now, I'm reminded of what my cousin once said when discussing buying habits - "I'd just buy the first installment and see if I like it or not". I can now say that this is where I messed up. But let's get to the point.
Hyperdimension Neptunia is, without a doubt, CGDCT… in an RPG setting, for some reason. The plot is supposed to be poking fun at the real life game industry, but it ends up being more of a metaphor for… religions. I don't hate CGDCT and I know I'm not the target audience for this game, but the banter between the characters was so utterly annoying I just wished I could go back to bashing stuff. And as far as bashing stuff goes, I think the difficulty curve was good… but that thought is easily overshadowed by the samey-looking dungeons pretty much anywhere you go and the unsatisfying quest system (most of the quests being repeatable, because the game wants you to be strategic about them). Seeing the multiple ways this game pushes you to play more (achievements linked to unlocking the CPU candidates, two different endings, item making and money saving), I decided it's about time I quit. As expected from a blind (or at least semi-blind) playthrough, it wasn't done very strategically - I managed to unlock one CPU candidate, set my Shares up for the True Ending [after a session of grinding] and max out the levels on all characters. I attempted to take on the final boss three times… and then realized how done I actually am with this game. My life is a mess (for reasons completely unrelated) and forcing myself to play this game further isn't worth it. I'll mark it as "beaten" for now (because I have to say, at this point I don't even care about seeing it through to the end) and maybe one day, after I've mostly forgotten that I ever played this game, I'll be able to get back into it just to grind.
For now though, it's goodbye.

Next up: This has been long overdue!