Arby's Backlog Hell Arbiter Libera's profile
~ Let's Get Some Games Done ~
An Ongoing Exercise in Clearing the Backlog Extraordinaire
Nothing special here for now, really. Just my updates divided for somewhat navigable lists using the artwork I used when updates were originally published with all now updated to current art assets fitting to match 2019 updates and also easier to click on if you're using mobile. Maybe I'll add more to the "homepage" at some point, but this is serviceable for now.
---
---
It took an unfortunately (mis)titled game for me to realize it seems I barely have it in me anymore to play these 25 hour long JRPGs, which is relatively short by genre standards, where most of what you'll experience throughout the entire game is put on display during the first few hours. Well, this time I bring you The Legend of Heroes II: Prophecy of the Moonlight Witch. Those familiar with Trails in the Sky or Cold Steel games are apparently in luck because this one has nothing to do with those beyond some nostalgic callbacks.
The Legend of Heroes II: Prophecy of the Moonlight Witch
PlayStation Portable,
JRPG,
2006 (English)
♬
Let's Start, OK?
♬
---
There are TWO major points that have to be cleared regarding The Legend of Heroes II: Prophecy of the Moonlight Witch upfront – it's the third The Legend of Heroes game and the first in Gagharv trilogy. Which makes it all the more hilarious that English localization decided to not include either of those points, but instead release it as the second game in the trilogy. It is only through sheer providence that games are apparently unrelated past taking place in the same setting, but geographically separated by a massive rift that is Gagharv making all inhabitants oblivious to other regions. You'll only miss out on save importing feature which is now out of whack and that only fills out some optional historical records.
Now let's get down to it.
We assume roles of our two protagonists Jurio and Chris as they set out to embark from Ragpick village on their a pilgrimage customarily undertaken by young adults. It is quickly learned this tradition has become increasingly rare not only because their own village hasn't had any candidates in the last five years, but also because the custom itself has faded from other places. They are given a ceremonial Silver Dagger and thrust into world of Tirasweel not to return until they've visited all of the five Shrines where a magical mirror is set to give them visions of future as a rite of passage. All of this is rooted in an old tradition established by a wandering young woman people eventually came to refer to as the Moonlight Witch because of her cryptic prophecies which raised even more questions than they answered. As befitting any good JRPG this is merely a jumping off point for our pair's journey as they travel across the world, first notable obstacle being a huge sea monster called Galga wreaking havoc all over the coast as they come across an intrepid warrior called Lodin dead-set on dealing with it...
If that last part in particular reminds you of, shall we say Final Fantasy X, it can only be in reverse because Prophecy of the Moonlight Witch is actually a PSP remake of a game originally released way back in 1994 and never saw English release. I can't exactly testify to original's quality or how much was changed past the visuals, but there's quite a few things to discuss in this particular incarnation.
While we're still in the neighborhood we might as well touch upon the characters and story structure itself. Sadly, none of it really gelled with me and I'm not sure how much that's due to questionable translation effort. Not exactly obvious from the moment you start, in fact I thought the game was pretty charming for the first hour or so as I witnessed Jurio and Chris' antics, but I could swear it gets worse as it goes on. Did the translator simply stop caring or something? As a result you end up with that dreaded "dialog fits all characters" problem when there's no personality present in any of it. Standout for me was definitely the pair of Team Rocket-inspired thieves with incompetence to match, primarily because they made me laugh as they became recurring figures and even playable characters at points. Now that I think about it, there's very little character development in the game even for protagonists – Jurio remains kinda dense anime protagonist and Chris is assertive and annoying throughout. Romance never springs up between these two childhood friends and there are hints of another young girl interested in Jurio, but this never goes anywhere, for example.
Story has similar problems. We're working with chapters here, but there is definite continuity to it so it's not a case of standalone stories. Each still has as an arc it contends with, like how this western kingdom is suddenly building up their army while your quest conveniently takes you there on something far more sinister. Where said issue lies is the fact larger story takes until basically the second half of the game to coalesce so you're no longer just going after Mirrors and get caught up shenanigans. To tie it all with characters my one regret is we don't see or hear more of Gueld, the Moonlight Witch herself. Uncovering bits of that story towards the end of the game I realized it was actually really heartwarming amidst all the realizations of what was coming that she must have known, but the game is content to use it as more-or-less a backdrop until it needs a MacGuffin to save the day.
Stepping into gameplay territory situation is somewhat improved if only because it's so basic when compared to what we were getting at the time... although this could be attributed to staying faithful to the original PC version.
Zone exploration is basically something I skip in general because it's a design dead end you can easily imagine, especially in JRPGs, yet I think it's worth noting in Prophecy of the Moonlight Witch due to its own particular brand of hurdles. There is no explorable overworld in the game and still story will take you over the entire continent without resorting to menus. How? By connecting areas of interest with "corridors" of wild areas where you do your combat. Through non-random fights, thank god. What's weird is prevalence of this design choice in the game as you're expected to follow simple road posts, characters conversing which direction they're heading to, etc so you'd expect travel would be this major element of the experience, but it's not. Game will simply refuse to let you go the wrong way as it keeps throwing fetch quests at you the likes of "talk to person X in the next town to advance". Simple dungeons bereft of chests to loot, until the very last dungeon oddly enough, and low difficulty will make you zoom through all of it. And there's effectively no downside due to VERY generous balancing.
What of combat, my good author? It continues in very much the same approach – exceedingly easy, so much so I was under-leveled for the final boss and still pulled it off with no problems, as the game gives you way too many tools you'll never end up using. Combat runs on characters' speed and those were the only worthwhile Kand spells I used beside attack boosting variety. Healing notwithstanding, of course. Such system is not really enhanced by the fact characters are divided in binary fashion: warriors and casters. Couple of skills unique to characters, Jurio and Chris are mainstays while other two rotate depending on current developments and you can never setup your own party, add little to spice it all up because spells are divided into healing and damage with some odd ones here and there. Warriors rely on equipment much more and you'll be buying it for 95% of the game. Slowdowns in combat also seem to ramp up towards the finale and hampered by enjoyment somewhat as I became more and more aware of the fact. Last boss in particular stood out for this very reason.
Slightly unexpected addition to the game is the pet system. Or A pet, if you will. You get a rabbit before leaving Ragpick village and only thing he's really good for is randomly finding healing items for you. Guaranteeing I never had to buy consumables, though. You occasionally have to feed and pet it, but this is no Pokemon or Tamagotchi. For all of us fossils out there.
Not to come off as a weirdo or to say the PSP remake looks ugly, but I'll always be a sucker for that PC-98 dithering original art style. What jumped at me were parts with visibly jarring differences between 2D and 3D assets, but what surprised me positively was the amount of effort on the other production end of things. There's a cinematic for every Shrine you visit and Jurio's five equivalent "summoning" spells were appropriately screen-filling considering they was just overly long and superimposed images. Soundtrack also likes to rely on handful of songs way too much even though it HAS plenty of tracks to work with. As a result I still hear that damn town theme.
Final Thoughts and Rating?
A remake too basic for its own good with some blatant problems derived from a much maligned translation, but also presumably in the process of making it easier for the new audiences or adapting an old game in new style. With pacing that lends itself to arc-based structure and rarely building up to a grand story until the last quarter before things ramp up I'd be hard pressed to recommend Prophecy of the Moonlight Witch unless you really want an average JRPG to pass some time. As an additional note it has no ties to more widely known The Legend of Heroes games which could discourage few people interested in the complete experience. My desire to play the entirety of Gagharv trilogy has certainly been paused even if the remaining two games are supposedly much better overall.
Fly-over report between Thronebreaker and review I'm working on next. Just got in the mood for some demos so I went with a theme. I have no idea why it's so convoluted to find a free games on Steam not categorized as demos or F2P titles like MMORPG, MOBA, etc. Great Humble Choice just added way more games than I saw coming as well so backlog grows ever steadily.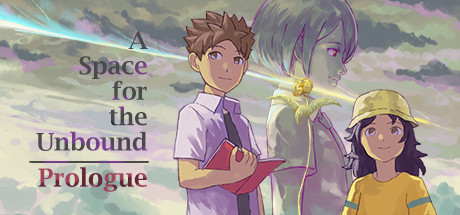 That was unexpectedly touching for such a brief opening to a full game. In any case, I'd say said description explains perfectly my own impression when it calls it a slice-of-life adventure. Not much context is initially given when you see a highschool boy hanging it with a a kid as she narrates the ending of a story she's writing to him and gets him all emotional. Not soon after they recover their Red Book which seemingly has supernatural powers and can fix all problems by going into a person's mind aka Space Dive. I won't go into spoilers, and there is a twist at the end of the demo, but there's a reason why a girl is hanging out when she should be at school and Magic Red Book itself is treated as matter-a-fact by both of our characters as we assume the role of a boy and jog around this idyllic town in 2D sprite fashion. Makes me wonder if "jumping into people's minds" will be a key mechanic and lend itself to even more easy puzzles in the future.
VERDICT: Good and stuff and A Space for the Unbound is a game to check out when it releases. Story in particular has me intrigued whether there will be different periods in time, if it's a memory thing or something else. Appealing artwork definitely adds to the package and compensates for what is obviously an indie production. Art from adversity, as you might say.
---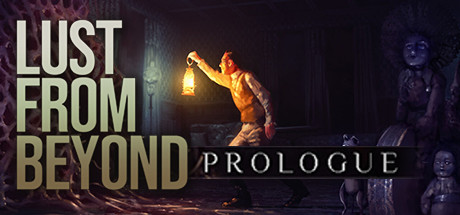 Having played merely a handful of these sorts of "first-person horror walking simulators" types I've come to realize they're not really my thing. Not to say that diminishes what Lust from Beyond has to offer with this demo affair, though. It's just not something I'd classify as really horror as much as TERROR because it relies on shocking imagery, this time of sexual nature so it gets extra points, and unnecessary jump scares. Which is weird given that painted over that rather simplistic approach to gameplay it appears to be really atmospheric... well, if you're into pleasure-seeking cults dabbling into more than they could handle with you taking the role of a new initiate where even more is held from you. I would say character models were definitely not on-par with impressive level visually and it stood out for me. Giving everyone masks was probably a good cost cutting measure in that respect.
VERDICT: It's a skip for me. I'm sure it's good at what it sets out to accomplish, but going over locales with a fine comb to find all the collectibles so you can get every tidbit of the story game otherwise appears to be light on isn't exactly what appeals me. What I saw was also pretty open with nudity so if that's a draw for you go right ahead.
---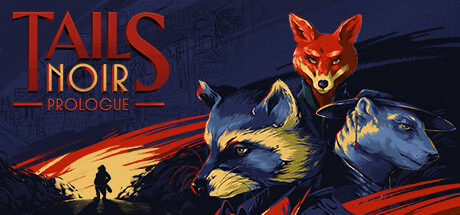 Some comparisons to much more established Blacksad are inevitable considering we're dealing with an anthropomorphic detective here, but I'd say Howard Lotor the raccoon PI works just fine on his own based on this very brief prologue bit I experienced. In fact, I was actually surprised it's not even a point & click adventure game instead falling under that rather awkward WASD control category, fact somewhat alleviated by being a 2.5D game so you don't have to think much about traversing the environment itself. Throw in rather rudimentary dialog system, albeit one that's not fluff and has a purpose, alongside one actual puzzle that threw me for a loop before realizing I could move objects on the board around and you have makings of a solid game.
VERDICT: Backbone definitely STAYS on my wishlist until release. Although in my opinion pixelated art style would benefit by being just slightly zoomed out game absolutely nails the noir look and atmosphere it was aiming for. Demo turning real grim towards the finale was a twist I did not see coming. If there's one negative I have to point it's lacking sound design, though. Downplaying your score to immersive level I understand, but there's barely any notable sound throughout the demo other than the bar song.
During the recent GOG sale I simply couldn't resist and got me Thronebreaker: The Witcher Tales for a ridiculously low price... had something to do with owning everything else the Witcher related on their store so discount was pretty deep. Not exactly a companion piece or anything, but I was instantly reminded of my embarrassingly long The Witcher 3 review from two years ago. I have not learned that brevity is, in fact, the soul of wit. And to make this further interesting I did a first double feature in my Multimedia section by covering a novel as well as its adaptation. Given the source material there's one just like it later down the pipeline, but who knows when I'll get around to it.
I hope you enjoy the read.
Thronebreaker: The Witcher Tales
PC (GOG),
Card Game, RPG
2018
♬
Main Theme
♬
---
Where to even begin with Thronebreaker: The Witcher Tales? A Gwent singleplayer spin-off with former being card game that, in turn, became a separate standalone title in its own right after the Witcher 3's mini-game hit it big with audience. Due to how similar it appeared to Gwent lead many, myself included at first, to dismiss it as expansion turned glorified cash-in. I'm so glad to have been wrong.
Lest I spoil too much considering the title we assume the role of Meve, queen of Lyria and Rivia as her realms get involved in the Second Nilfgaard War, setting events before the beloved trilogy of games, and Meve herself gets deposed early on by underhanded tactics not foreign to Black Ones. What follows is a rather extensive effort to gather allies all over the Northern Realms in order to battle what appears to be an endless Nilfgaardian war machine steadily taking over everything in its path. What propels this story is strength of characters more than anything because it is a rather archetypal "taking back what's yours" setup. Meve and her advisers definitely sell it, though. Particularly the queen for whom I have nothing but praise given the manner she is portrayed as strong, no-nonsense leader yet one with nuanced layers underneath it all. Doubly so because you don't constantly see her as this imperious and immovable monarch even during circumstances that would utterly break a lesser person. Once you add other characters to the mix along with their own inputs on current events you have quite the back and forth. To writers' credit even those characters I didn't particularly care for, like for example Rayla, I still enjoyed their presentations. Whether they're right or not is up to the player to decide and I was honestly taken aback by how this story doesn't hold back any punches especially in terms of final outcomes.
Before I get into cards and combat I'd like to comment on the vaguely overlooked aspect of Thronebreaker – RPG elements it gets from the Witcher. Make no mistake for they are here and in strength.
Coming from what we're used to these days, what with so many third-person RPGs and isometric party-based RPGs, you may have a hard time categorizing what you're looking at. I don't think that's odd at all because there's a lot in Thronebreaker from adventure, strategy and CYOA. It is specifically the latter upon which the game's entire decision-making system is built on. Unlike the usual fare you get in the Witcher this time choices involved are less geared towards "I better choose the bad one because it's actually the better one in the long run" while still retaining the organic structure and presentation. What do I mean by that? Fact that choices are very rarely presented in arbitrarily important fashion bringing everything to a halt so you can make that big A or B choice. Those exist and there are major outcome differences involved from what I've seen after the fact, but like in CDPR's flagship series we're once again working with a web of myriads of smaller choices that may or may not have larger impact as befitting their importance or lack thereof. One mistake I realized, and couldn't really rectify due to game's reliance on one save file for your ongoing game to avoid save scumming, is how NOT actively meddling can sometimes leave you missing out on content even if it makes sense in order to not cause trouble. World of the Witcher has people with strong opinions on many topics and interfering, even as a queen, can have repercussions.
This naturally leads me to tackle the exploratory overworld segment of the game because that's where you'll be spending majority of your 25+ hours of play time. There are no time limits or anything and game is courteous enough to give you a point of no return warning before entering the final part of each map in case you want to backtrack for some goodies. You should keep in mind that almost everything you do in Thronebreaker feeds into or carries bits of story in it. As you range across half dozen maps in the game, each essentially a self-contained story that continues Meve's own arc, there are resource piles adding to your three resources: money, wood and manpower. You need these to fund your troops via crafting of cards, upgrades to your camp so you can craft more advanced cards or simply tackle events you come across. Will you fix a broken bridge for a hundred wood and have yourself a shortcut? Maybe invest couple of hundred gold into a dubious looking dwarven banker with promise of future payout? Thankfully, few are as straightforward as this and there are almost always multiple choices to be made. Why trade with peasants when you can not only forcefully take taxes AND press them into service at the cost of your troops' morale? These interactions are presented in form of hotspots you come across or make appear, like buried chests you find by following treasure maps or unlock golden chests with an appropriate key. Game is not without mercy and has systems like using a message boards or paying scouting fees to have them revealed on the map, though. Not that these are tricky or anything. You'll come across them more or less naturally with occasional wandering off set roads.
So we at last come to game's combat, cards and deck building. Surprisingly, all of these are less relevant than you'd imagine at first which may be somewhat shocking because in most games it is specifically combat which gets deemed as an easily recyclable element meant to fill in content gaps.
Basically, this isn't your grandpa's Gwent as seen in the Witcher 3, but rather Gwent 2.0 CDPR has been changing for the standalone version they're really hell bent on getting you into with so many rewards being "card X you can now use in Gwent" or some such. It forms the backbone of Thronebreaker's interactions when it comes to, well, everything not involving reading or travel. What really sets it apart is the fact this isn't just a loose collection of matches set against a backdrop of barely strung together narrative scribbled in one go. In fact, it's the other way around – classical Gwent matches, where you have to win three rounds with your carefully built deck, are barely present in the game. What it relies on instead are heavily customized combat scenarios; be they puzzles to solve with specific card properties, unique encounters with gimmicks of their own or just one round matches to keep it short and sweet. Until the very last push I'd say your traditional matches are exceedingly rare, but seeing as they provided little other than resources to loot, and just like in every RPG ever you'll be swimming in those by the end, you never really noticed their absence. You will notice when developers start to overly rely on them to prevent some areas from being quickly cleared, though. I especially liked how game handles boss fights as they're almost entirely presented as puzzles. Almost, mind you. As hype as I was for the cheating bastard of that final boss I did not like how it simply ended up being a points check.
But what of deck building, I hear you say. Isn't it a vital construction block of all card games, you may ask. You would be absolutely correct and if there is a single-most failing Thronebreaker stumbles at then deck building would have to be it. To speak plainly other than mere handful of occasions, and previously mentioned finale, I never deviated from what was essentially a mostly starter deck as game adds more and more units to it according to what story developments you follow through on and whatever cards you get from collecting fragments. If you want a title that will test your deck building skills and getting all those synergies just right this is where you add a massive red mark against the game. Further not helped by its relative low difficulty all the way through. Hell, it's the PUZZLES that will test you more until you get the knack for it. All those base camp improvement I spent resources on felt wasted in terms of "recruiting" new cards and were more used for upgrading some of them to improved versions where their effects were amplified, for example. That's on top of some flat bonuses like adding more armor to unit cards or faster map movement speed for Meve.
Usually not something I talk about unless there is a specific reason to comment on it there are production values in Thronebreaker. Top throughout and put all other card games to shame no matter where their focus may be. Putting aside outstanding character voice work, which only further establishes and reinforces the setting based on what we've experienced of it so far, there's also the omnipresent narrator for lines not written down in journals and notes. Soundtrack is stellar with its orchestral take while still playing with folk music and drawing heavily from the third game for inspiration. You know composer is serious when he emulates a howl with instruments for the Duke of Dogs' theme, making for a soundtrack worth listening on its own. I think their artists did a great job layering breathtaking backgrounds with lower polygon character models, used sparingly except for in one scene, and actual 2D assets that steal the show whenever game gives you a new vista to gawk at. Or cards. Those gorgeous, gorgeous cards.
Final Thoughts and Rating?
Criminally overlooked if not underrated game that may have given people the wrong impression before release. Come for the cards and the Witcher tie-in, but stay for the story that puts many RPGs to shame and outstanding soundtrack. This leads to some failings like lower difficulty putting a damper on actually tweaking your decks and strategies alike, though. A 25+ hour narrative that manages to shine a light on how a certain Witcher got his title and what a barely name-dropped queen did to restore her kingdom presented in an absolutely worthwhile package as you take adventuring steps through plentiful CYOA scenarios and puzzles galore in place of traditional Gwent matches. Potentially even guide you to standalone Gwent itself? Makes you wish we could get more Witcher Tales in the future...
Vampire Hunter D ( Science Fiction, Fantasy, 2005 (English), 300 pages )
Yet another series that should theoretically tick my favorites boxes, but I'm almost embarrassed to confess how long it took me to get around to it. Why? Because for the longest time I was under the impression few, if any, Vampire Hunter D novels were translated from Japanese. Imagine my shock when it turned out all of them are read readily available to English readers. Hell, even some spin-off series appears to have been translated at one point. So let's delve into it.
Easily the most fascinating and engaging element of the novel for me would have to be its setting which happens to be a weird melting pot of ideas Hideyuki Kikuchi found cool and incorporated into one package. It's the far off future after a nuclear exchange happened and vampires, or Nobility as they call themselves, have held an iron grip on humanity serving under their Sacred Ancestor. In these millennia of rule Nobility has experimented with and advanced everything ranging from bio-engineering which resurrected many previously considered mythical creatures to sheer advanced technology like impossible materials, all combining together and solidifying their rule as cruel superiors... until they gradually withdrew and disappeared. Some going off-world, some outright committing suicide and yet others going into hibernation. While their legacy definitely looms strong humans have been reclaiming the world and occasionally running afoul of the remaining Nobility. Life on the frontier isn't easy, though.
Which is exactly where our eponymous hero D, half-blood riding on his cyborg horse, steps in as he gets rather aggressively accosted by this rather spunky girl Doris to help her out. D doesn't exactly care until she says a local Noble called Lee bit her and will come to claim Doris as his bride very soon leaving them little time. What follows is a series of escapades as Doris already has a rather pushy admirer in the form of a mayor's son, keeping this secret from Ransylvan people because they deal with vampire victims rather harshly as well as interference from count Lee's own daughter Larmica who vehemently objects to getting a new mother couple of thousand years her junior.
I think there's some dodgy translation here and there, especially the way "everyone is taken by D's beauty" comes of, which tends to mess with characterization in a sense lines generally blend together, but for something to wet the appetite this is really good in having a simple premise that gets more and more added to it without ceasing to really be simple in design. You can bet I'll check out more of the novels in the future as this was an easy enough read.
But then I remembered seeing the adaptation as well. So why not make this a double feature?
---
Vampire Hunter D ( Science Fiction, Fantasy, Action, 1985, 80 minutes )
I saw the movie WAY before reading the novel, but I'm blown away by how faithful it is to source material. Some minor things were excised and change and yet for the overwhelming majority of those I think they work much better for the medium change.
It's mesmerizing how what the novel takes quite a while to establish is summed up rather evocatively with the opening narration included herein: "This story takes place in the distant future. When mutants and demons slither through a world of darkness." All the gizmos like the electric fence which costs a small fortune and keeps out creepy crawlies from beyond as well sheer technological superiority of the Nobility which comes off as magic, alongside actual magic, is on full visual display here. I had a hard time visually what a Frontier town looked like in this post-apocalyptic setting and I think the "Wild West, but stone in place of wood" aesthetic suits it perfectly as some out-of-place technology stands out. I do regret the movie avoids referencing the Capital and human resistance outright, though. In general this adaptation tends to avoid the grander picture beyond some hints about the Sacred Ancestor and stoic D's link to him which puts him on par with the Nobility despite being a dhampir himself. While I'm on the subject our protagonist is less talkative in the movie, but comes off as more sympathetic seeing as he bonds with Doris' brother Dan faster. One notable difference is the way Rei-Ginsei is treated and is now firmly in count Lee's employ. Events don't really change much, but some key character motivation is left out as a result. Ironically, Larmica gets expanded with a single character trait making her stance on D and his employers somewhat more understandable.
Considering this is an anime movie from 1985 you clearly need to keep context in mind, but even then it's obvious budget was spread unevenly. There is gore and action aplenty with only a handful of gratuitous ones added for their own sake. Don't confuse this for a dumbed down adaptation, though. A lot of the scenes are taken from the novel quite literally down to the very finale and realization that accompanies it. What this incarnation of Vampire Hunter D does is eschew explanations in favor of SHOWING and as such succeeds at being a movie adaption. Also, fluffy '80s hair.
You wouldn't get the bloodlust joke I wanted to make here yet, but at some point you will.
An unplanned quicky seeing as I've been gone longer than anticipated. Don't worry, I'll be back with a proper review soon, but for now I got around trying out that newfangled Gothic Playable Teaser which was released free for owners of anything Gothic from what I've gathered. As a massive Gothic fan I suppose my reactions may be somewhat predictable and I didn't go into any serious depth. After all, this is a teaser and game may end up changed drastically.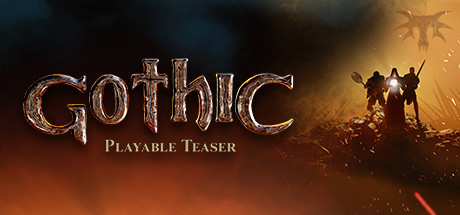 There are times when you question the desire to remake something and this is one of those cases. Not that I would necessarily object to bringing an underrated classic like Gothic to wider awareness via remake, but you have to be conscious of what exactly you're recreating and getting those priorities right. I am not one of those people happy to support anything to see a thing I like revived. Sometimes the best course of action is to stay dead and be venerated.
If you're unfamiliar with Gothic as such you assume the role of a Nameless hero, or rather you have a name but everyone constantly interjects and says they don't care, who gets thrown into a prison colony surrounded by a magical barrier preventing people from leaving said interment. Why you're thrown in is never disclosed, but considering newcomers pretty much throw away their past it doesn't matter either. Teaser stays true to this, although I would argue for all the additional and commendable work that was put into what amounted to ten minutes in the original, new team's approach is misguided. While your hand was definitely not held in the original and you were basically given a "good luck, kid" talk from Diego now he will assume the role of your mentor and the first hour or so revolves around being introduced to systems in traditional modern day fashion. If you ask me this is anti-Gothic where you were left to your own devices as designers respected your intelligence to leave it up to you. Now, story and all that is up in the air seeing as it this is basically just a [unfinished] prologue, but there are other issues we CAN talk about.
Even if we ignore blatant streamlined consolization at work here present at every facet bringing the entire experience down, which is amusing seeing as original incarnation had problems of its own with user interface and clunky control scheme that took a while to get used to, if I had to summarize the new take by a single phrase it would most likely be "designed by committee". It's almost unreal to me how you manage to so utterly misinterpret Gothic's atmosphere, progression and combat – three vital vitals game was built on. I haven't played For Honor so I can't comment on similarities present there, but how these new developers went from what was a responsive and quick system to this protracted mess of staring more at attack direction indicators than enemies themselves is beyond me. This is not even taking into account Nameless hero's piss poor combat skills because that's how it was in the series so far as well until you trained up, and we don't get access to that in the teaser. What I am rather talking about is the overall pace of combat and what a chore it all is. Ignoring that three wolves should rightfully tear you apart until you have a decent weapon and know your way around turning group fights into 1v1, sheer amount of time it takes to get through combat encounters almost discouraged me from finishing this offering. All participants slow down to a crawl and entire affair turns into tediously maneuvering around seeing as there's a stamina bar now for some reason. Combat was shifted from rushing your enemies to, what is I presume supposed to be, methodical encounters where you're supposed to dodge and parry while being mindful of your exhaustion, but it never clicks together and deviates too much from what is familiar. End result plays like awkwardly managing the character's forward momentum and fighting exceedingly zoomed in camera.
So is there anything positive, you may ask. I'd be hard pressed to find something because even what I liked on its own merits is still marred in conjunction with other things. For examples, visuals are not half bad, but lighting and shaders used are totally out of whack with some crazy bloom action going on at all times. Not to mention the overall visual identity game presents to the player screams "generic fantasy RPG" with none of that grim Gothic atmosphere. I won't even comment on protagonist's intolerable yapping and dubious VA all around. Hopefully things can and will change, but without some major reworks and ditching some modern ideas present I don't see this one appealing to me.
Amusingly enough you can just rush past the "slow walk exposition" bits. Also, NPCs don't wait for you.
We needed the Nameless hero hogging our inventory in a series known for rarely replacing gear because it's such a milestone event when you do.
Happy New Year, everyone. I survived all end-of-the-year debaucheries intact! ◕‿◕
With that we're moving on to the next point which would be the very first Report of 2020. I uninstalled some games languishing on my HDD for way too long and installed Stories: The Path of Destinies on a whim. Little did I know it would be exceedingly short, even with my dabbling into trying to complete it through and through, so that's precisely what I'm bringing you this time around. With holiday vacation time I watched even more shows so there's that in Multimedia along with a very short Pathfinder story.
Also finally got around to organizing those old reports on my profile page in unified fashion so it's much easier to re-visit older entries with bigger banners also making it more convenient to use with smartphones. Still drawing a blank with what to do regarding the actual profile page so this will have to suffice.
Stories: The Path of Destinies
PC (Steam),
Action, Adventure, RPG
2016
♬
Main Theme
♬
---
First thing worth pointing out when it comes to Stories: The Path of Destinies is you shouldn't be off put because it features anthropomorphic animals. I feel like that's a ridiculous disclaimer to put up, but I only do so because it would be a shame to eliminate the game based on something so superficial when there may be actual reasons to give it a skip.
Getting the story down to essentials results in the following – we play as Reynardo, a lovable fox rogue with a sky ship to his name who finds himself embroiled in a civil war between the seemingly mad toad Emperor using his villainous legions of Eavens in order to subjugate the land and Rebels fighting against his oppression with everything they have, from rabbit spies to renegade scientists. Things are not looking too good for our underdogs, though. Singular event that could possibly tip the odds in Rebels' favor may be Reynardo failing to protect a child survivor who just so happens to carry a mysterious book he was supposed to be safeguarding. With his last breath kid hands the book over to our self-proclaimed hero and said tome turns out to be a sort of book destiny shaped by the reader's own choices. After our sly fox gets himself killed soon after and the book rewinds time to a peculiar three-way choice he realizes this is the opportunity to make all the right calls and save the nation. Maybe even become a hero along the way and win the heart of his childhood friend from way back when in Sword Fu academy... before he knew she was the Emperor's adopted daughter.
The way all the above synergises with one part of the game so you have this marriage of narrative and mechanics is handled staggeringly well, and is in the fact the main selling point of the title. Stories is build for many, many replays. By which I mean "there are 24 endings and they are actually different". Getting to those is mindblowing for the first few times as it should be. Branching off from those three initial choices, to which the book always rewinds, you embark on mini-journeys with subsequent decisions to make. Each "playthrough" is short because devs designed the structure where each has four or five levels aka choices to make and the final level always ends up as more or less identical climax from gameplay point of view. Just because you decided, for example, to go after the dangerous Iblis stone doesn't mean you'll always end up with the same outcome. Do you become the tyrannical madman who brings about the end of the world? Do you get betrayed by someone you considered a close friend? Do you realize the folly of this endless war? I absolutely loved the permutations of GAME OVER screens that Stories presents to the player seeing as there is only one True Ending and to unlock that particular route you need to play through the game at least four times unlocking Secrets that will help you make the informed decisions working towards that True Ending. At its shortest this means you'll get about two, two and a half hours out of the game for five playthroughs because they're individually short as hell. If you've kept track, though, you must have realized you've only unlocked FOUR + True Ending out of potential 24 so yeah, you have a lot of play time ahead of you if you want to get all of them as game keeps track in the Story screen with neat summaries and artwork.
Major strike against the game is sadly the other side of the same coin – to experience all the endings, and journeys to said endings, means going through it over and over and over again. And there's only half dozen levels. Yes, you read that correctly. By the time you embark on your True Ending you will have already seen everything the game has to offer in terms of assets like levels and enemies. You will go through these same levels numerous times to unlock the narratives on offer and that's a goddamn shame. There are certain variations like alternate paths within levels, which require you to have magical swords and I'll get to those, but this repetition is the core issue at hand and while I was absolutely interested in playing for as long as I could, after unocking ten endings I was worn out and I quit. I imagine this is one of those unfortunate outcomes where just googling the endings may be faster. Even if you're invested consider each run will generally take you around 25-30 minutes to get through.
I brought up some magical sword shenanigans and that brings me to Stories' second major facet – it is an action RPG when you're not making CYOA decisions affecting the fate of floating islands and various people.
Saying it's a competent one as it draws from Arkham games' pedigree of having freeflowing combat system based on getting your combo meter high would be reasonably accurate. At this point it may be somewhat overused and looked down upon when you observe the video games landscape, but I would say it works as such. You level up based on combat performance and you end up with points to improve Reynardo's abilities. From a hook you absolutely need and use to navigate levels as well as pull enemies towards yourself to myriad of abilities lifted straight from Arkham games like timing attacks for double combos gain, taking enemies out instantly after a certain count has been reached, etc. Not to be left out devs also included a pretty basic crafting system. Gathering ore and various essences from chests across levels comes into play right here. You use these resources to craft and upgrade four available swords, each with its own unique spell. Amusingly enough they don't really affect damage and their primary use is to act as keys for magical sealing doors. This feeds into alternate routes I talked about. Most will simply lead you to a nice fat chest, though. Finishing with crafting and RPG stats we also get a magical socketed gauntlet which will fit three gems. You eventually come across superior versions of these gems as you would expect to add progression. These are pretty useful with effects ranging from "wreck enemy shields on regular attack" to letting you steal energy with every slash. Unlike magical swords this is a way you can customize your Reynardo to your specific liking, but is in no way a game changer.
Speaking of enemies... eh. You're fighting Ravens throughout the entire game and that means about four or five enemy types. There is some variety eventually once you begin working on additional endings as game changes it up with time. Real danger lies in combinations, lads. Nothing like having buffers and exploding type alongside shield-wearing Ravens blocking your way. Or it would be annoying if the game wasn't so dreadfully easy. Once you understand throwing enemies into other enemies knocks them down and allows essentially free kills you're golden. Afterwards it mostly boils down to knowing how to evade explosions and prioritizing annoying types like the aforementioned buffers which just needlessly prolong fights. On repeat playthroughs you'll grow to dread set fights because you'll know the levels inside and out.
Last aspect worth commenting on would be the game's overall production.
From the pulled back perspective game employs during its action segment it all definitely looks charming, but when camera zooms in you can see those models aren't exactly impressive. Thankfully, I think the guys behind Stories were well aware of this so practice is kept to a minimum and instead almost all relevant story bits get delivered via appealingly drawn CYOA sections absolutely oozing charm. This goes hand-in-hand with ever present humor and various references game is not above making. I don't think writers struck that equilibrium between a serious story this appears to be, with potential towards some damn dark stuff in certain endings, and whimsical humor protagonist seems to be inclined towards. This may be one of those subjective things alongside swell VA on narrator's part who tackles, well, all the voices due to a fairy tale-like approach. Hearing him continually throw out little snippets of dialog depending on what's going on the screen reminded me of Bastion in a good way.
Final Thoughts and Rating?
Mechanically-enforced narrative skeleton of the game is quite strong and its main feature yet also its Achilles' heel depending on your tolerance for grinding necessary in order to consume more story. I like those written and brilliantly voice acted parts, but limited scope leading to asset recycling gets in the way of showing those very same stories leading up to such impressively varied endings. Beneath endlessly replaying very few levels to tell a story you want, you also have a simple albeit competent action RPG-lite with all the trappings you're familiar with like leveling up, basic crafting, etc bolted on top of Batman Arkham's series free-flowing combat. Once you get your feet wet and unlock some ground level moves you're pretty much set to go. Expanding this idea further would make for a great sequel.
Certainty ( Fantasy, 2010, 28 pages )
Ever wandered what happens to a fallen paladin after the fact in mere few dozen pages? Well, Certainty offers a certain take on the subject and damn if it's not compelling enough to read in a single sitting. Pretty straightforward as stories go, but I think that focused nature of the work only helps in story delivery as our maybe paladin Ederras decides to go to the Worldwound, place in the north where demons perpetual do battle on mortals and only convicts or those out of luck go to as means of staying alive, in the effort to make amends for some earlier, unknown event that made him lose his faith. This is Pathfinder so it helps to be familiar with some geographical terminology involved yet even without such knowledge this is absolutely worth reading. Good way to end your short story leaving me wanting for more especially because it was accomplished in mere two dozen pages or so.
---
The Witcher ( Fantasy, Action, 2019, 8 episodes )
Contrary to some pre-release footage and dubious production news, I am certainly pleased to say The Witcher turned out a rather solid effort. Keep in mind this is the second adaption of the silver-haired monster slayer's adventures as far as TV series go because there's the original Polish take on Witcher, though. Show is also eminently improved if you're already a fan of the source material. It will make certain mistakes changes stand out even more, for it but with general knowledge of the time frame and events adapted herein you'll have a much easier taking making heads and tails from a non-linear narrative creators went with. Not that I'm complaining or anything because provided you pay enough attention it will just build up the suspense for the overarching Cirilla plot between Geralt's standalone exploits as he comes across some key characters. In fact, I would say this is one of those cases where releasing the show in standard episode-per-week format would've probably built up tangible fan speculation compared to now usual binging where viewers get over it quickly. Not that either would've affected Henry Cavill's terrific linchpin performance as Geralt far upstaging all other actors OR show's budget paired with some rather absurd costume design at times. Or Netflix practice of clearly splitting single works into multiple seasons with cliffhangers that I've grown to utterly despise... and surprisingly weak soundtrack. It came off sounding like a soulless Witcher 3 knock-off with few notable tracks standing out. All in all, I would recommend The Witcher differently depending on who you are – for fans of the books I would say it's easily recommend and something to check out, while others just might get a fantasy romp with somewhat fractured narrative before it brings it all together in the last two episodes.
---
The Mandalorian ( Science Fiction, Action, 2019, 8 episodes )
Creatives occasionally produce something for the property you've been asking for forever, but never got. The Mandalorian is that answer to age old "Why does everything Star Wars have to be a space opera involving the Jedi?" question which has thankfully now been heard and answered beyond books/video games as a domain. Idea behind the show is kinda self-explanatory – we follow a Mandalorian, turns out not to be a race but rather a creed if you haven't been keeping up with all that Expanded Universe stuff Disney made defunct, as he takes on more and more dangerous bounty hunting from the Guild... until one day he accepts a peculiar one involving remnant Imperial forces and recovering a certain asset, alive or otherwise. Small, green, masquerades as space wizard. So begins the story of our stoic, can't-take-my-helmet-off-in-public protagonist as his conscience forces him to take on a parenting role drawing from his own murky childhood. Show operates on adventure-of-the-week premise as Mando meets people who will eventually help him in the finale when it all ramps up and embraces almost this spaghetti western approach. Ironically, I would say finale was relatively the weakest part because it broke away from the established format and had to give in for major action scenes as well as enable future story developments, but don't take that as a negative. Payoff is worth it.
Aha! For once the holdup was in the multimedia section. I finally got through STAR WARS - The Force Unleashed: Ultimate and I loved it so much I didn't even bother with the DLC so this is going to be a fun read... and yes, I sure copied that title in full. Speaking of non-game stuff, I got around to watching some shows and finished a second book in a long running SF series that still awaits my full attention. Hope you enjoy this pretty brief holiday offering and for once I didn't cheap out with some stock "Happy New Year" banner because I got my regular template down by now. Still cooking up some enhancements for 2020, though.
STAR WARS - The Force Unleashed: Ultimate Sith Edition
PC (Steam),
Science Fiction, Action,
2009
♬
Starkiller Theme
♬
---
Where to begin with STAR WARS - The Force Unleashed: Ultimate Sith Edition? I like Star Wars, I really do. That doesn't mean I enjoy everything from the franchise simply because it is Star Wars. This is also one of those cases where I'm way late to the party and good ten years or so have lapsed since release date. Is that a detriment, though? If your game is about spectacle and superficial appeal I'm afraid I have to say it is.
If there's one thing I have to give The Force Unleashed credit it's the way it embraces the fan fiction nature its writers decided to run with in the scenario. Enter Starkiller, Darth Vader's secret adopted child prodigy he "liberated" from his parents and apparently trained in secret so the two of them could supplant good Emperor Palpatine. Or did he? Sith being what Sith are you can guess what happens, but not before Starkiller has some revelations along the way to assassination targets Vader sends him to. Is he really doing the right thing? Why is the new pilot lady so foxy? Will the chatty robot sidekick ever shut up and stop trying to mock kill him? At least we know it will end eventually because I got the distinct impression what we finally played through are cliff notes of what writers must've written before story was deemed low priority for the game. It hits all the notes you'd expect from a Star Wars story, and plays up the power fantasy angle, but it's all just so shallow and never given time to develop. At least that fan fiction perspective leads you to expect anything and there are two endings if that's a seller for you, though.
One last word of praise I have for the game before descending into explaining what didn't sit that well with me would have to be the production. Not actual gameplay production, mind you. I'm rather talking about the presentation when it comes to pre-rendered cutscenes and motion capture/lip sync. There was a big buzz about body image capture at the time and how using actual actors to embody characters would change the industry. Well, I'm not sure how much it caught on, but it certainly didn't detract from the game for me and there was that Noir game that did it even better or so I hear...
I'm almost tempted to repeat my opening lines here, but I had a distinct impression I was in for rough times the moment Darth Vader prologue began and this carried into the game proper. Your character simply has these paradoxical controls that at the same time feel both too stiff and loose, if that makes any sense. Character movements and attacks in no way flow fluidly to and from so you always have to be aware of your surroundings, not helped by the fact camera tends to play hooky and get stuck, as you watch from off-screen attacks. God help you once you have to do platforming because even with some leeway thanks to double jumping and propelling yourself forward with the Force I still found myself just hoping I would succeed. Speaking of the Force it leads me to second part of the equation – Force powers are simply too inaccurate and loose for strict control you kinda assumed you'd have. At the most basic Push and Lightning do the job, so much so I relied on Lightning heavily as the game went on for damage dealing, but actual for Force MANIPULATION is a crapshoot. Hold a button to grab something with the Force and then finagle it around with analog sticks to rotate and throw in the direction you want to. This is about as pinpoint accurate as it sounds, doubly so because the Force Unleashed's "priority auto targeting" is at best wonky and at worst out to kill you. At the same time you need to be within arbitrary range to see the shimmer effect on objects or enemies you can use the Force on. In hectic situations this leads to unnecessary taken damage as explosions can move potential projectiles around you, plain glitch-ridden nature of the game preventing you from grabbing objects or trajectory of thrown subjects simply not working out as intended.
In my humble opinion it's one of those instances where controls employed, as limited by gamepad design, were simply inadequate. Which happens to be a major problem when your entire game is sold on the premise of living out a Force killing machine power fantasy. Yes, Starkiller is supposed to wreck everything left and right. Problem? Game never conveys that past some incidental destruction and neat things you'll notice at the corner of your eye as you play, like how enemies tend to grab onto things or other enemies to hold on as you bounce them around with the Force. Your powers never come out as something organic, but rather typical "press B for Force Push".
Hold on, I'm actually lying.
Game does allow you some pretty impressive moves and displays of Force prowess. They're just relegated to QTEs. Yes, my friends. Ancient relic of yesteryear rears its ugly head once more. The Force Unleashed is a particularly egregious example as anything even remotely breathtaking won't have you displaying how proficient you actually are at beating enemies, solving puzzles or navigating the environment so much as gluing your eyes to bottom center of the screen and hit those four buttons when they pop up. Bosses especially will be taken down with mandatory QTEs which, thankfully, for the most part weren't difficult and aired more on the annoying side. Proving even latter can be deadly for you would be that Star Destroyer takedown sequence which has you bringing it down with an ongoing analog stick QTE during which TIE fighters spawn endlessly in waves to prevent you from doing so. That sequence probably shortened my life by a year... only to do it in less than a minute the next day.
Even with all of the above I probably would have enjoyed the Force Unleashed a fair bit more if not for what seemed to be gradual decline in quality and effort as the game went on. Difficulty certainly ramps up, but in the last two out of nine levels on the offer game sure loves to throw snipers, walkers and specialized troopers at you all at once. This becomes an issue because hurling objects with Force Push is your best method to take out distant enemies and that manipulation takes time. Combined with the above and you can see some problems arising. Despite relying on Force powers to clear areas around you, create a protective shield and such, you still have threats at various ranges you cannot negate so easily or at all. Death Star level in particular had me just giving up and rushing past enemies because I stopped caring about experience to level through impressive enemy kills, searching for holocrons and everything else. Difficulty is the wrong word to describe this, "turns into an annoying chore" is probably more apropos.
Final Thoughts and Rating?
Ignoring certain design decisions like those incessant QTEs, even if it all worked as intended, The Force Unleashed would still just be a mediocre game bearing Star Wars in the title. What I finally played through is definitely not something I would recommend. Short fan fiction story is a matter of taste, but this level of inaccurate control and sub-par implementation of the game's primary feature aka feeling like a Force wielding badass, is not. Add on top of that some rather rudimentary lightsaber combat, uninspired levels and cast you don't exactly find yourself caring for makes this a far cry from Jedi Knight games. You could say that for-the-time impressive production values make it worthwhile, but I would disagree and question priorities at hand. The Force Unleashed comes off as an ill-realized attempt at creating the most ambitious Star Wars game up to that point – one that tried to do more destructive aspect of the Force justice.
See ( Science Fiction, Action, 2019, 8 episodes )
This was definitely one of those slow burners I did not initially like and actually took first two episodes just to get over the silly premise before I got into it. You see, in See it's the future, something bad has happened and humanity has regressed back to a tribal stage. And everyone's blind now. Yes, this means you get an insight into a civilization that has developed in such a way sound is much more important, you use rope knots as writing and everyone's a real stealth ninja. By that I mean you have some very-hard-to-suspend-disbelief-for action scenes at times, with Jason Momoa kicking ass being the usual exception. His "scraping the glaive across the ground and keeping it close" admittedly looks very cool and I believe it every time because it comes off as a very systematic way of fighting. Not to say world is idyllic or anything because a form of tyrannical civilization under Queen Kane has persisted and it comes to odds with our protagonist as he takes in two kids with a secret that could change the world. What that SECRET could be in a society of blind people I'll let you guess. Funny thing is I wish this show was about Baba Voss who got portrayed in a very layered fashion by Momoa with backstory of his own that gets hinted at as the story goes on rather than his adopted kids, though. I ended up liking the show after lukewarm initial reception, mainly due to rather silly mass combat scene where everyone is blind and they somehow still work it, and I am excited for the second season as you have the story seemingly diverging.
---
The Horus Heresy II: False Gods ( Science Fiction, 2006, 416 pages )
Quickest summation of False Gods would probably be "whoa, that escalated quickly" and I'm not entirely sure if that's all positive. Continuing some time after the first novel we still follow Garviel Loken of Luna Wolves legion, now renamed to Sons of Horus, but there are more points of view involved now. Of particular note is Primarch Horus as we finally get some insight into his mindset and actions. Which is where False Gods falters because it all happens so quickly. Yes, he undergoes a dramatic experience and there are already plots underway he seems to play into (un)willingly which did not change my impressions this was a hard and fast 180 that should have been gradually spread over more material considering the type of "fall from grace" scenario, one that pretty sets the events of 40k into motion, we're talking about here. Considering how long the series turned who's to say this was a bad call, though? Good news is what's in there; action scenes, debating the morality of what is going down and Primarch guest stars, is still on the same level established in Horus Rising making this a worthwhile read continuing that plot thread.
---
Watchmen ( Superhero, Drama, Action, 2019, 9 episodes )
What a bizarre season show. I am referring to the fact that Watchmen the TV series, not only exists in the same continuity as Watchmen the graphic novel, but it also succeeds Watchmen the movie, via timeskip. Being a fan of the graphic novel and movie both I was kinda torn with its direction. This may be one of those cases where you're better off going in blind or at least knowing some basics like who Dr. Manhattan is/was/will be, context of "superheroes" in the setting, etc. At its core this is an action drama about residual racial tensions in Tulsa, Oklahoma involving a white supremacist group calling themselves Seventh Kavalry and now-masked police force, with superhero monikers like Sister Night and Red Scare, trying their best to figure out what the hell is going on. It's nowhere near this simple in practice as it involves a Korean genius just building a big clock, exploring this alternate world of Watchmen and wondering just where did our omnipotent blue light bulb disappear to. Despite my personal misgivings about the show, and heavy-handed comments regarding racism tying into the plot, I would still recommend Watchmen as long as you stick with it because there is a continual narrative despite what may appear as schizoid plotting.
Oh boy, it seems I've lasted another year here on BLAEO.
I'm also really satisfied having managed to put out one last update of the year without committing to any last second all-nighters. As expected going with a single review format sure helped in getting my Report count up there to formidable fifteen entries compared to last year's five so that was a well made move. Sure, there was something akin to, let's call it padding with free games and demo impressions, but it wouldn't have felt right to just disappear for ridiculously long periods of time without any activity whatsoever. Worst thing is I just kept adding to my backlog and rotating my installed games having barely finished anything. Still absolutely wish I could've been more active in the community, though. And lastly I also regret not including at least one Quizzical this year which have historically proven to be quite popular in getting a discussion going. Also, Secret Santa struck and got me a game I was looking to buying during the sale so thanks a bunch for that. :D
To cut this long epilogue short – what are your final thoughts on 2019? Are you satisfied with your output now that it's come to a close? Did you get around to completing site challenges or your own personal goals? How much money do you plan to leave at the upcoming holiday sale(s)? Do you have any tips for the upcoming year and what would you like to change in the future?
Hope you have a great 2020!
This one certainly took a long while to get out and none of the planned games ended up included. I guess I'm fortunate enough to have tried out some demos on the side so these brief snippets will have to do. It is my plan to put out at least one more Report before 2019 is over, though. Let's hope I live up to it. This time around I bring you demos for Yes, Your grace, Orphan Age and Chaos Galaxy respectively for something of a jaunt into strategy. Such a shame that particular genre hasn't been doing so well for a while now. In entirely unrelated news, I've considered sprucing up the Multimedia section with trailers for what I've watched, but weighed against it out of fear it would clutter the layout. Do share what you think about the idea.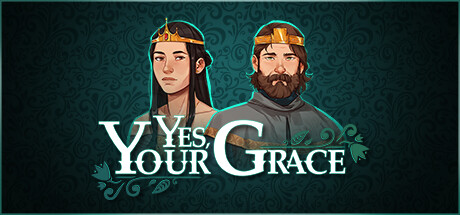 Not knowing much before I went into playing the beta demo I expected more of a strategy or simulation affair. When you boil it down it seems to be a resource management meets very light adventure game with a dash of CYOA in there for good measure. To draw a more direct comparison – if you enjoyed the bits in Dragon Age: Inquisition where you got to sit on a throne and pronounce verdicts upon your subjects this appears to be a more distilled version of that. Do you give that initial funding to a merchant looking to start a tavern or do you save the gold for rainy days considering your kingdom isn't exactly up and up? There's definitely a story brewing involving some ancient promises, political plays and dealing with your own royal family disputes, but even after a pretty dope opening demo still end on a cliffhanger promising more.
VERDICT: It will remain unchanged on my wishlist, now waiting for a decent sale, with further clarity cast on what it actually is. I didn't really feel that tense "What do I do with these resources to not screw up?" the way I usually do when you make hard choices, but that could just be generous balancing early on. Week-by-week structure also doesn't come off as tense because you can basically do everything each week so it doesn't appear like you're missing out on anything. Story beats seem interesting enough, but I would probably add game could benefit from stronger soundtrack. I just hope there are actual long term consequences for your actions in the full game and I wasn't exactly big on game forcing one event on you... until I realized how it panned out.
Sit ye comfortably for you'll be spending a lot of time making decisions that affect your kingdom in turbulent times ahead.
---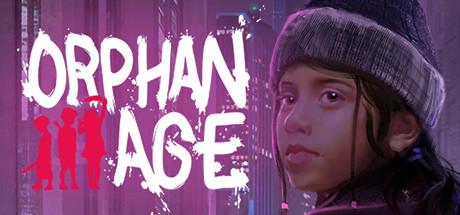 This, on the other hand, turned out more or less the way I expected it to. Clunk included considering we are talking about a two people development team. Not that I'm really throwing blame or anything considering you can always work around the lack of polish if you have the fundamentals and good core concept nailed down. Premise is straightforward – you create your character, a child from six to twelve years of age along with stat customization, and after an act of mercy you and your sibling find yourselves orphans struggling to survive. Strong simulation aspect translates to managing the needs of your characters (sleep, comfort, hunger, etc) and building up facilities like camp fire and scrap storage to combat the ever decreasing status bars. What surprised me was the fact this is presented in the form of a strategy where you take control of each individual character and go about your business, and most of the time you'll be occupied with scavenging through cabinets in your destroyed apartment. Demo is sadly timed, but once you bust the doors open you can apparently send kids scouting through the wrecked city for more stuff and events.
VERDICT: Keeping an eye on, but not wishlisting for now. Why? Because from what I've seen game appears to lack focus. Yeah, it's one of those "emergent storytelling" experiences where you're basically telling your orphans' story through actions, but it could also benefit from some player guidance because this demo throws you in deep real fast. Speaking for myself I didn't really get a clear idea on how the game's pacing should work because you don't really need to rest or eat during those 30 minutes demo lasts.
From campfire to hopscotch – everything a kid needs to deal with the realization they're on their own.
---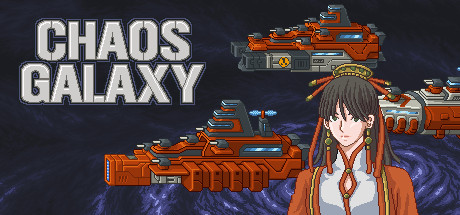 You could say Chaos Galaxy achieves perfectly what it aims to be which happens to fit a particular brand of crazy "SF grand strategy mixing stuff like feudal Japan, zealous cyber ninjas and space pirates galore" concept. It's a melting pot of cool ideas you'd see in anime couple of decades back echoing shows like The Heroes of Galaxy Wars and other space operas leaning less on serious stories and more on action. I was surprised by its kickass soundtrack, albeit one with short looping tracks that could've benefited from some extension and over a dozen of playable factions. Demo restricts the player to just one so I can't exactly compare and contrast yet even then they have identities in terms of fluff and most deployable units. Gameplay-wise it would fit right in during ye olden SNES days and plays like Advance Wars meets Fire Emblem with varying degrees of influence, I guess?
VERDICT: I had this wishlisted for some time back before removing it. I have no idea why after trying it out. Even after a very brief stint with the demo, turn-based strategies aren't the genre I would indulge in extensively without having full access to all the features, there are some issues like combat dragging on, lack of explanations when something like tooltips would help greatly and shoddy translation. All of these can be remedied with enough polish considering the game is in its final stretch, though.
Quickly, point out the signs indicating you're playing as the canonical faction of the anime!
Genndy Tartakovsky's Primal ( Action, 2019, 5 episodes )
Coming from someone who was extremely partial towards Sanurai Jack, even that somewhat divisive last season, I have to say Primal is pretty damn good. Not on the same level with former as far as I'm concerned, though. Visuals and animations are absolutely top-tier stuff, but I suppose I'm the type that needs to have some story along with the presentation. Spear and Fang, human and T-rex respectively, teaming up after personal tragedies and ending up on a journey together during which all of their cunning and strength will be tested, relies more on emoting what characters are going through and that "buddy cop" dynamic than straight up narrative. Kinda appropriate considering there's not a word of spoken dialog in the series, though. Second half has yet to be released so that's something to keep an eye out, but if some absolutely visceral action with gradually ramping gore takes precedence over something like believability then Primal is absolutely one show to check out.
---
Infinite ( Science Fiction, 2017, 400 pages )
Talking about this is exceedingly difficult out of fear I'll accidentally spoil something for you, but I think I would've enjoyed this SF adventure far more had I not correctly guessed the "twist" early on which deflated the rest of the novel and had the ending not been so abruptly left hanging in their air. Not in the sense it was unfinished, but rather how one huge story ends for a brief snippet that's meant to be a satisfactory conclusion. What is Infinite about? Our boy Will wakes up from cryo on spaceship Galahad, which happens to be FTLing its way to a planet deemed as humanity's next hope for survival, only to realize he has a screwdriver in his chest and his best friend is grinning over him. Except Will returns to life and has to sort out two things: why is he immortal and what the hell happened to Galahad's crew since a psycho has been loose among them? One thing to note, though - this is merely the premise. Novel quickly escalates and keeps escalating almost as if mandatory to end each chapter with a zinger and one-up the previous ones. It's not a bad work at all and would make for a good adaptation if you ask me. I highly recommend going in blind... well, after reading this.
---
The King ( Drama, Historical, 2019, 140 minutes )
Beware – expecting a typical action flick is liable to leave you disappointed in this particular case. That's not to say The King doesn't have action scenes, especially considering the last fifth or so is one extremely dirty and violent fight sequence it almost casually name drops, but where its real strength lies at are terrific performances and somber, almost oppressive mood. This also extends to our protagonist Henry V who looks perpetually uncomfortable just being there and I'm not sure how much of it was intentional on actor's part. Incidentally, I think it's the supporting cast that steals the show with particular stand out being Robert Pattinson of all people as the Dauphin. Somewhat inaccurate when it comes who was and wasn't at Agincourt and not presented as historical plays it's based on, I'd say this is not one of Netflix's flops and is worth checking out if you're into somewhat slower paced affair.
A quickie two weeks since the last report. As usual, there's a catch – this time I bring you four demos I tried for games I was interested in. It turns out we can still benefit from games having demos if only to save us some money and get others to judge just how poor my taste is. In order of posted impressions: Mistover, Bound by Blades, Ukhar and lastly Dry Drowning. Lest it be forgotten, like it tends to be by yours truly, there are also some brief multimedia offerings this time around at the bottom so knock yourselves out and have fun reading.
I suppose it was inevitable Darkest Dungeon clones would pop up eventually and yet calling Mistover that would be severely underselling it. Taking a brief glimpse at combat screens and overall mood developers were going for would leave you with a particular impression – gothic fantasy with anime girls taking the lead. And... that's not wrong, but unlike the former, Mistover has more roguelike elements in its DNA when it comes map exploration outside of aforementioned combat. This translates to somewhat traditional implementation of class skills where a Paladin, for example, can rush obstacles and clear tiles allowing you to progress, etc. Having exploration phase presented with a tangible map and not a winding corridor lets you actually avoid encounters, choose your routes more hands-on and decide whether you want to look for a key to unlock that particular shiny golden chest or rush for a completion teleporter instead. What I'm trying to say is stuff between battles isn't there just for atmosphere's sake or to pad out the run time.
Still, combat matters and if you have ever played Darkest Dungeon you kinda know what you're getting. Difference is you have FIVE characters and they're not in conga line, but rather take their places in 3x3 grid, which that applies to your enemies as well. This changes how recommended positioning, skill effects/range, party composition and other basics operate. There's no sanity mechanic and [almost all] characters have mana pools to work with when activating abilities. This doesn't mean combat is static because that sanity tug of war element has been replaced with both fairly conventional and dynamic combat. Taking a critical hit, for example, usually leads to victim in question getting jolted and increasing their speed or resulting in interrupting counter attack. There is plenty of meat to bite into here if somewhat lethal combat is your drug of choice.
VERDICT: Wishlisted for now, but uncertain if I actually have it in me to play for long stretches. This is a formula that either clicks with you or doesn't when it comes to more than mere dabbling. Story regarding "something-something-dimensional vortices-something-amnesiac party" is just a framework to go dungeon delving, keep doing it, level up the party and get better equipment while replacing fallen heroes. Keep in mind this IS a rather harsh game and it most definitely did not ignore that aspect from its chief inspiration. Ironically, it's probably more brutal when it comes to roguelike exploration because those food reserves and luminosity go out like crazy and you have to be constantly mindful because bad things will happen otherwise.
Turns out various cute anime mods for that other dungeon crawler were popular enough to spawn a game of their own.
---
Getting around to actually playing Bound by Blades I can safely state I'm not exactly impressed. Why? Well, I guess the best description would be to say it's an action RPG with some progression in the form of gear you craft in the village. All combat doubles as boss fights with four "spots" connected by lanes your cute cat character dashes to and fro as you dish out and receive damage along the way. In combat terms it's a simple affair with light/charged attack alongside block and dodge at your disposal, but I think MOBILITY is key here as you need to constantly move to dodge and weave through incoming attacks. Some special abilities pass through your block so there's no explicit spammable win button either and you do get some potions if things rough alongside three re-tries for each fight. Resource gathering also plays a major role, as you get more materials after each fight, seeing as you need it to craft new pieces of gear and upgrade existing ones at the village shop. Story is something I can't really delve into as you merely get the occasional text blurb here and there with not much else to go by. Then again, story may not be be the focus as much as genuinely inviting, soft visuals and seeing your character change with each new shiny loot piece.
VERDICT: Would not recommend as is. Ignoring the fact game's formula gets quite repetitive on demo impressions alone, I think there's also a major problem going on with the way content is clearly gated behind grinding for ingredients so you can "level up" aka doing same old boss fights to gather enough stuff for new upgrades. If this is evident three fights into a demo you have a balancing problem requiring some attention.
Remember what you know about slimes. No, not about getting into every crack, about splitting into smaller versions and being annoying to kill.
---
Once in a while you want to try something blind. Ukhar was that something for me and about a minute in you can tell it wears its influences on a sleeve – Legend of Zelda is strong in this one. You get a tidbit about great destiny and dangerous raiders to fight befitting a story of a young warrior that is our eponymous hero Ukhar, but this appears to be a strict case of scarce story scenes to drive a very basic plot forward. Yes, they kidnap your woman because that's part of the package. Sadly, I think the "basic" part also extends to gameplay as well. Uninspired would really be the most appropriate term to use here. I do like the absence of a shield which encourages you to play more aggressively when combined with a throwing weapon.
VERDICT: Strong pass based on the demo. It has to be emphasized this was a technical mess and I spent about a quarter of my play time trying to find ways back into level bounds after getting kicked out on seemingly random basis. Uninspired opening dungeon layout didn't help and probably the greatest danger came from spikes rather than enemies testing my skill.
Glitchy, green dungeons of demise. Don't forget re-spawning enemies.
---
I'm not one for walking simulators or their ilk, but I suppose in this case that doesn't really apply, now does it? This is worth pointing out because I got the demo thinking it's just another VN albeit with somewhat atypical aesthetic seeing as anime representation remained absent, but I have to admit my own prejudices got the better of me. Dry Drowning definitely stands out visually and yet it was its well-realized world that drew me in even more. There is a sense of belonging and history here instead of the usual "player is an idiot, let's explain everything even though characters should know their own world already" game takes in strides. We follow a detective and his assistant as they work on solving a particular case that may discredit a political leader of an infamous party with a very no-nonsense stance on social matters like immigration, welfare, etc. There were some parallels drawn to real life situations and events, which I never really like seeing in my games, but this pulled it off well enough to not detract from the murder mystery story we just barely got a taste of and I already wanted more. By the end I was dreading the very same thing crossing Mordred's mind and being that much in-sync with the protagonist is a good sign for immersion.
VERDICT: Wishlisted and scoping the horizon for good deals. I'll almost certainly get around to this eventually. Making some hard choices and memorable characters worked wonders in just over an hour demo lasted for me. Also, an actual numbers puzzle! Color me surprised, doubly so because there are point & click elements to the game go beyond just talking to people you get in VNs as a rule + some Ace Attorney-style examinations. Give it a try.
Not everything gels visually as well as I would've liked, but animated noir characters definitely stand out.
The White Company ( Historical Fiction, 1891, 416 pages )
It's kind of a shame most of Arthur Conan Doyle's bibliography has largely been overlooked or outright ignored by the masses in favor of just fawning over his Sherlock Holmes writings because this is one of those cases that should definitely get more attention as far as historical fiction goes. Archaic language Doyle uses takes a while to get used to, but I think The White Company's principal problem are kinda flat characters who wear on their sleeves what they are and tend to be one-note about it. Protagonist Alleyne, for example, kinda gets swept up in everything relatively quickly after being raised by monks and takes up war as second nature too easily simply because he has a birthright to fulfill now so he embarks on ADVENTURE, HO as a result. Characterization in general is not something I'd praise highly, but that immersive and authentic writing definitely is. You will believe this is the 14th century with all the gallantry and knighthood as you follow along the Black Prince's campaign with verbose prose and perhaps overly flowery descriptions at times as you double back to get over some forsooths and such. Since I haven't read Sir Nigel I can't exactly go into how (dis)similar the two are, but apparently they're quite close according to others.
---
American Factory ( Documentary, 2019, 110 minutes )
Chilling as all hell story about a Chinese investor re-opening a glass factory in the US, but then again what do you really expect when you let a company operate on your soil with promised freedom from any union involvement and with percentage of workers from the motherland who basically serve as overseers for the "unruly and lazy" natives? It's a disaster waiting to happen. Further amplified by the fact you maintain this American management filled with yes-men interested mainly in pleasing their Chinese owners. I mean, it's clear former GM employees who enjoyed their $29/hr got hit hard when it was reduced to under $14/hr under new management, but you have to be desperate to work in such conditions and it only gets worse over the course of a documentary. If anything it just made a case for automation. I was rather surprised and impressed that it didn't paint the Chinese as the evil overlords, but rather let their actions speak for themselves. How they come across will vary depending on your cultural background, though.
---
Demon Slayer: Kimetsu no Yaiba ( Action, Fantasy, 2019, 26 episodes )
I got this one on recommendation I don't regret following through on. Definitely a visual spectacle insofar that even CG was integrated cleverly and didn't immediately pop while you're engrossed in the action itself, but I think changing the setting to something different from "Isekai Fantasy World #256" doesn't dramatically alter the show in terms of its core because it still primarily deals with fantasy elements. I like the change and avoidance of certain tired conventions like having a tacked-on Demon Slayer school or something in favor of giving our protagonist an actual JOURNEY to embark upon while he's looking to cure his sister and get some hot blooded revenge on the side. No real depth to characters yet can I really claim surprise considering how much Japan loves their archetypes? It's well produced, fight scenes were definitely the highlight and reason to watch the show alongside that pretty rad soundtrack. I liked it for what it is. Could've ended on something other than a movie cliffhanger, though.
Extremely convenient sunrise will simply have to suffice so I don't post better GIFs spoiling upcoming fights.
Nothing worse than coming back from an extended break only to have a game barely clocking in couple of hours to show for it, and that's after aborted second playthrough because I realized I don't really care for achievements that much. Game I'm talking about is Viriginia and it certainly made what I like and dislike much clearer. I also got around to finishing a novel on the side, but I think I'll put it in the next update when I have more non-game material to talk about. Little known fact - Arthur Conan Doyle wrote more than just Sherlock Holmes, forsooth.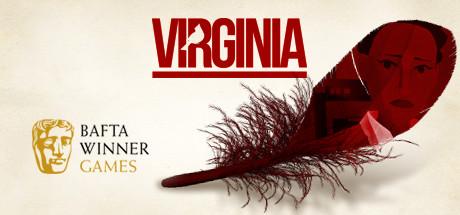 Worst outcome from the entire affair is the more I look into them and play them, less tolerance I have for walking simulators as such. Which is a shame because Virginia is honestly quite a good one. High production values all-around and obvious effort went into this project. It's also a walking simulator seemingly hellbent on setting your pace and putting its intentionally jumbled narrative ahead of everything else it may have had to offer.
So, what's cooking? We step into the shoes of one Anne Tarver, fresh FBI graduate who just got her first case assignment. Paired up with a more experienced partner the two embark to a fictional town of Kingdom where they are to investigate a missing child case. Twist is Anne's superior instructs her to keep a close eye on her new partner, Maria Halperin. She may have some secrets of her own. That's the premise and what we have to work with for a while, but as the game itself quickly reveals, there's more underway and you can't tell WHEN a lot of it is happening. So don't let anyone tell you there's no story in Virginia because there sure is. It's simply told in this fragmented fashion where everything will only click towards the finale as you get context for game's multiple events.
Like I mentioned in the opening Virginia is a walking simulator at heart and you better learn to love its scene transitions and short chapters it employs. And I'm talking mere minutes at times here. Game has so much to actually cover it loves to keep them reins firmly grasped making for "you're riding shotgun, enjoy" experience for the most part. Effect further amplified when you actually have freedom in couple of chapters only to not really know what to do because you expect the game to wrestle said control away from you at any second and push the plot forward. Inconsistent reliance on this design approach endured until the end and I was never comfortable in these shoes I was wearing. Not to mention there's really no such things as puzzles or even voices, although I would give Virginia high marks for omitting the latter while making the narrative work regardless through emoting and circumstances. Which leads me to...
Production values aka one aspect I unabashedly liked. Don't be fooled by this stylized art or lighting saturation because they really gel well together visually. Provided you don't mind the black bars in the effort to simulate being "cinematic". On top of this alone, taking into account there's a quite a lot of other characters you come across and interact with, I can only praise the animation work. Effort went into unique assets for even the most minute of actions, especially so because it's a first-person game taking into account our protagonist is quite corporeal when you look down. Even the music is outstanding and far cry from being filler. Not to say there are no atmospheric tracks in the game, because there are and they're quite evocative, but it's when the pacing ramps up and you get into high-driven tracks that you really feel the blood pumping. Let no one judge a game's soundtrack based on its budget alone.
At this point you may have been lead to believe I'm being disingenuous by proclaiming I don't like Virginia and then largely praising it. Thing is, I do believe it's a good game. I just don't like it and articulating that is really the hardest part. Story which jumps around to excessive degree, keeping the player guessing until the end, little to actually DO in the gameplay department, etc. All of these are slights, minor or major, but I believe my greatest criticism can really be summarized by saying "they really should have made an indie movie instead".
I don't think I'll be able to handle it if there's a backwards speaking dwarf behind that curtain.
Well that took a smidgen longer than expected. Only.. a MONTH since the last one? Damn. Where did the time go? Anyway, I bring you some monastic strife with Ken Follett's The Pillars of the Earth and warn you ahead of time it's the kind of game that needs replaying to get all cheevos if that's your thing. Fortunately, I'm lazy immune so all's good on that front. I'm also back with non-game stuff after taking a break in the last update with a healthy variety – City, Mindhunter (Season 2) and The Dark Crystal: Age of Resistance for your perusing pleasure. I'll probably just do bold styling for these from now on because it's easier. Openings get way too colorful if I just post the usual formatting.
Ken Follett's The Pillars of the Earth
☉
PC (Steam),
₪
Adventure,
☑
2017
♬
Main Theme
♬
---
For once my source material "expertise" comes second hand because in this particular case with Ken Follett's The Pillars of the Earth I actually have not read the original book, but instead watched the TV show based on it. Comparing that to this game adaptation I noticed quite a few beats they seem to share between each other. I wouldn't say latter was styled after former, though. My assumption would be strong source material influence can be be felt on both takes, so let's dig in proper.
It is the 12th century – the Anarchy. Not just any, mind you. Specifically the period in England's history where there was an ongoing succession crisis over who would inherit the throne and continued fighting between Stephen of Blois against Empress Maude escalated. You would assume this would make for mere backdrop to game's events, but as the years go on the cast becomes more and more involved with it alongside their own problems. What are those? Well, there are multiple POVs to the story and even with their eventual convergence there's quite a bit to process and it is important to do precisely that considering characters are this game's chief asset.
While there are quite a few notable characters in Pillars of the Earth there are three protagonists we take control of: Philip who will largely be dealing with the Priory situation and getting the cathedral [eventually] built, Aliena as she stands in for the nobility angle and tries to fulfill her oath and lastly Jack, an outcast kid before a run-in with fate eventually turns him down a builder and sets him on a path of his own. Like I said above all three of these essentially have their own arcs that will eventually end up together seeing as their interests and problems become one and the same. On the flip-side you also have the antagonists who are not as well defined, though. Hamleighs in particular are simply another family of greedy nobility who come into conflicts our protagonists because they get in their way and due to "who supports whom?" political background in the country. Bishop Waleran could make a viable central villain, but he's simply not present enough to garner such interest. Then again maybe I'm looking at it the wrong way because the way characters are portrayed makes them fall more on the believable side – they're all flawed and have actual agendas. This is not the kind of game where everything orbits around player's choices and such. These people have backgrounds, quirks and stories of their own you're a participating spectator and have a hand in when it comes to making choices that don't necessarily cascade as much as you'd expect them to.
This inevitably takes me to the game's story. Don't worry for I won't go into spoilers, but it is worth noting how the game's source material seems to rear its head here. There's no other way to put this than to say structure is somewhat atypical because it doesn't exactly adhere to typical formula you'd expect from video game storytelling. There's no seemingly mandatory three-act structure for each of the three "books" game is divided into, and further into individual chapters within those, as each seems intent to work on its own and is fully aware of what preceded and proceeds it. Probably the benefit of working with completed material to draw from. You should also be mindful of the fact this means certain things told or hinted at the very beginning will get callbacks or play vital roles towards the very finale, though. Key events from distant past loosely related to the main cast will be brought back which is thankfully not a problem in practicality because the game does not expect you to do much detective work on your own.
As far as gameplay is concerned I really wish I could tell you something don't already know, but this is a point & click adventure when you get to basics. Continuing modern trends there's barely any tangible puzzles present, but I've come to expect that with continual shifts more towards pure "story experiences" or whatever kids say these days. I did like how Daedalic varies it up, though. Not so much with annoyingly timed QTEs which are, thankfully, used sparingly for appropriately context sensitive actions. Good variety inclusions would be stuff like overland map travel actually being visually represented and you often get to choose the course of action when presented with such. Naturally, this is a fixed narrative and yet you can make "mistakes" by simply making bad calls. Especially in Book Two where I evidently did everything wrong leading to a major character death. He was substituted with a replacement game established earlier as a safety net, though. Dialog definitely plays a much larger role than you'd expect from a classical adventure game Pillars of the Earth is styled after versus genre's "new wave" spawned from Telltale formula. Also worth noting is while it's never made a big deal of choices definitely matter. Once you remove the "X will remember that" pretentiousness you embrace this feature as something naturally present so you don't stress out over what ramifications it may have. And it does have plenty, but game is not playing pretend to be a Choose Your Own Adventure kind of structure. There is a fixed story here that waits to be told you get to tinker with it to a certain degree.
Visuals are usually something I point out if they're notably bad, but this time I'll say game looks amazing. Those hand drawn backgrounds are breathtakingly gorgeous and looking back on some of Daedalic's other games you can see their artists make a damn fine job of it. What I was less impressed by was how characters move across these backgrounds. Because they're both 2D assets you get this resizing, rotating and shuffling they make as move because they're supposed on the backgrounds. I'm not sure whether going with 3D characters would've worked out of the better because there are moments it looks awkward. Makes for great still shots, though. Soundtrack is equally as impressive seeing how grounded it is in setting-appropriate choice of tracks. Chanting and strings never get old and can convey everything from ominous to folk songs meant to raise good cheer.
Final Thoughts and Rating?
I'm surprised by how authentic it tries to be for the most part; the way marriage, church heresy, absolution of sins, etc are treated is certain not phoned-in. Being sort of familiar with the material I also appreciated the somewhat atypical plot structure it employed compared to usual video game trappings. You don't have to end with a stinger every time to hook the audience. Major props for not really going with emotional manipulation the way Telltale did with their series' and characters who seem to be grounded as well as believable. Penultimate chapter was way too rushed in my opinion, though. Some elements, like Alfred and Waleran's fate, are kinda glossed over after you do a brainstorming session to figure out basically everything game built up to, perhaps too subtly at certain points.
City ( ₪ Science Fiction, ☑ 1952, ⇲ 251 pages )
Here we have an anthology of eight stories, albeit one connected by an ongoing narrative and threaded together with a peculiar premise – far off into the future mankind seems to have disappeared and our inheritors, intelligent dogs with their robot assistants, are piecing together what these strange beings were and how they relate to their "doggish" ways from said stories as they express varying degrees of disbelief and reverence. Quality varies on story-by-story basis and I didn't really care for the earliest ones, but as it escalates it becomes more engaging as we follow a family of Websters and their successes and failures across the centuries until they almost become synonymous with the ever-elusive humans. How did dogs learn to speak and become the new masters of the planet? What will they do when another threat rises to challenge their peaceful way of life? If you take into account my solid recommendation it falls on you to give it a read.
---
Mindhunter, Season 2 ( ₪ Crime, Thriller, ☑ 2019, ⇲ 10 episodes )
Well, second season sure came quickly. Or should I say was late to watching the original as I mentioned some time back when I talked about it. This is honestly more of the same with two major differences that bring the season down for me. First, there's the matter of Tench's autistic/killer in the making son arc I don't really care for much myself and is either setting up the obvious or supplanting expectations. Following that would be show's increased focus on just one case, admittedly notable case of Atlanta Murders, while the usual interviews and behind the scenes stuff got shafted to a degree. I preferred the first season's structure in that sense. I'd still say give it a watch with a "see the first season" asterisk attached.
---
The Dark Crystal: Age of Resistance ( ₪ Adventure, Fantasy, ☑ 2019, ⇲ 10 episodes )
I went into this entirely skeptical, but goddamn if I wasn't impressed by the end. It goes to show practical, specifically puppetry in the Dark Crystal, with hints of CG for what's just plain impossible to do otherwise really is the way to go when it comes to special effects. By the time last few episodes rolled around I was wondering if they were going to retcon the movie entirely, but alas is just typical Netflix "let's dump the entire season at once" and then make you wait for the next season after a cliffhanger ending. If you don't know Age of Resistance is a prequel to the original movie preceding the Gelfling resistance where they rose up against their Skeksis overlords in a fantastical world of Thra. Terrific story and characters which sadly end on a cliffhanger the way Netflix shows all seem to... as they trod on their way down to a downer ending the movie itself picks up at. Heartily recommended and you don't even need to have seen the movie first.