Arby's Backlog Hell Arbiter Libera's profile
~ Let's Get Some Games Done ~
An Ongoing Exercise in Clearing the Backlog Extraordinaire
Nothing special here for now, really. Just my updates divided for somewhat navigable lists using the artwork I used when updates were originally published with all now updated to current art assets fitting to match 2019 updates and also easier to click on if you're using mobile. Maybe I'll add more to the "homepage" at some point, but this is serviceable for now.
---
---
These reviews have actually been on Steam backburner for quite some time now as I waited for the right time to upload them here. That translates to "finally finishing a novel that took me quite a while to get through as it kept giving me migraines" so take that for what it's worth, btw. In any case here's another offering of FIVE (5) short reviews because sometimes there's really no need to go hog wild with the word count... or so I hear.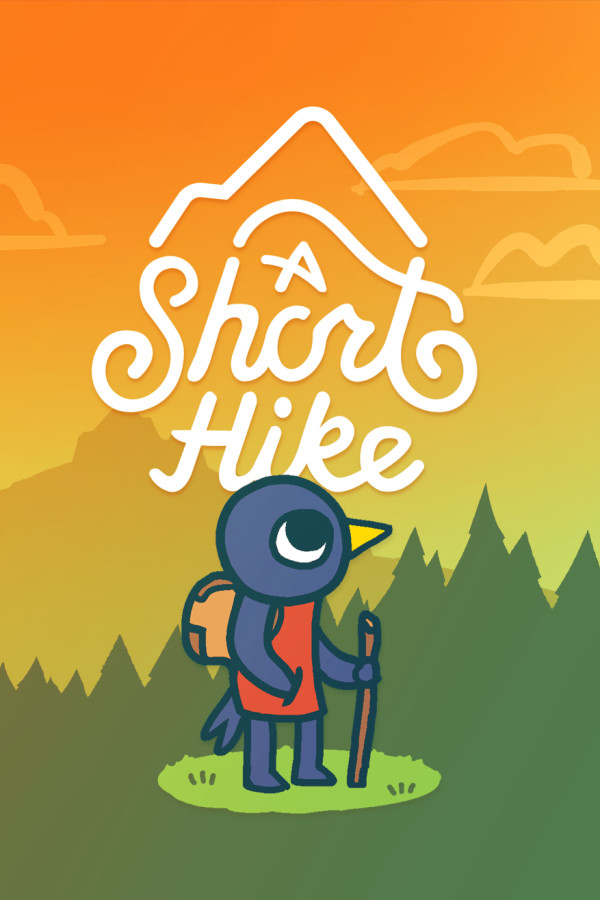 A Short Hike (
PC (Steam) –

Adventure –

2019 ) +

TRAILER
If there ever was proper time to use "comfy" to describe a game it would be right now with A Short Hike. With games becoming bigger in scale and scope it felt comfortable to play something designed for bite-size experience rooted in humble indie origins.
Exploring Hawk Peak Provincial Park and climbing the summit to get that phone reception, as game smartly obfuscates why when you're supposed to be away from all that business to enjoy hiking the same way your mom and aunt did, is the main course here. Game never really gives you further directions beyond this drive and leaves you to your own devices. While you ARE gated at one point by required jump/glide/climb ability level how you go about it is up to you as long as you get the golden feathers necessary. What can you do here? Well, there's talking to other anthropomorphized animals who are simply doing their hiking or who may have a favor to ask, like finding her bandanna so a rabbit runner gets her confidence back, as well as finding various items you can use to get coins or progress further. There aren't any notable underlying RPG systems here to keep track of, though. If anything A Short Hike really does play like a throwback to older adventure days and lack of combat turns it into a mellow experience where enjoyment comes from world exploration itself. You are a bird and park quickly opens up to you as upgrade your gliding ability. This somehow doesn't end up invalidating game's terrific world design that had me memorizing the entire place by the finale, though. Really good job there.
I may be letting my bias seep through here, but these early 3D visuals appeal to me on some personal level. You'd call it low polygon today and well chosen art style brings the aesthetic together. If there's one negative it would be very limited control over camera which usually works except in few instances where it actively got in the way as I was "breaking" the intended route. Add a fitting soundtrack and you have a tiny, but impactful package.
---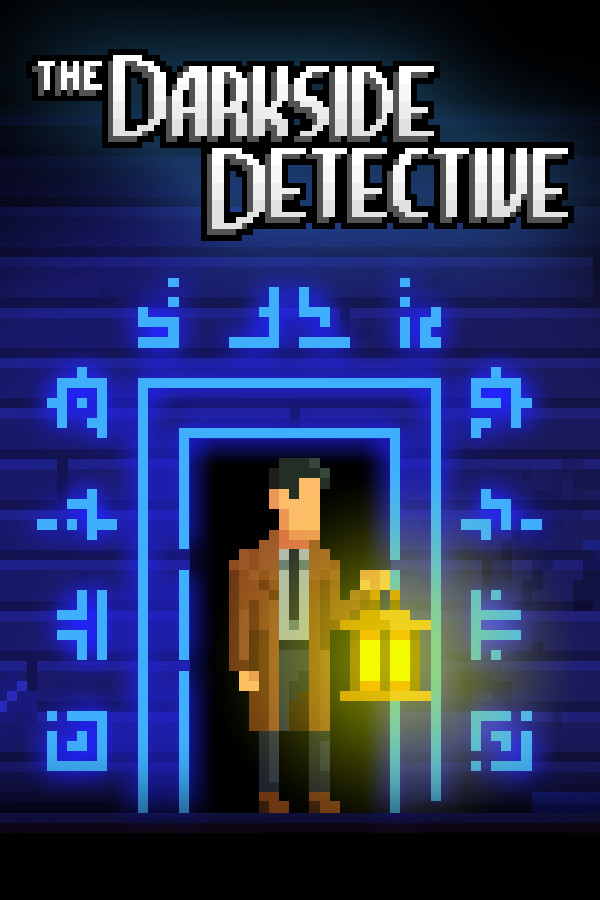 The Darkside Detective (
PC (Steam) –

Adventure –

2017 ) +

TRAILER
As far as traditional adventure offerings are concerned I'd say The Darkside Detective definitely falls to somewhat middling side of things, but that's not to say game is bad or anything.
We assume control of Francis McQueen in a world filled with endless homages and references to familiar works not limited to the likes of Twin Peaks, entire game even taking place in Twin Lakes City, as our detective operates under the Darkside Division dealing with spooky and creepy unexplained phenomena. With no one except charmingly dimwitted officer Dooley to help him pair tackles 6+3 cases of mysterious events unfolding while presenting it in witty and cheeky style. I would say The Darkside Detective's strength and weakness are one and the same – there's no REAL coherent narrative because six initial cases can be played in any order you wish even if they do callback to certain bits that may leave you confused unless played in order as you're gradually shown rather than told about the urban fantasy setting. What is Darkside and what does their own police do? How is it handled when they crossover with Brightsiders? Neat ideas.
It's the gameplay department that didn't exactly blow me away. You may be wondering why because you know exactly what the deal is in a P&C adventure, but we have a case of rather stark unevenness. Cases were not created equal and bonus ones unlocked at the end air too much on wasting your time with simple moving back and forth to collect items or making Francis figure out how to advance... even though you figured it out ten minutes ago. Due to fragmented structure of the game this never becomes a huge overarching problem, though. If you have even rudimentary puzzle experience this is a very easy game as well with only couple of logic-based, connect the dots ones requiring some thought. I found myself playing for game's humor more than anything with 4th wall breaking present and accounted for. Pixel art is pixel art and comes in pretty barebone variety here so if that's a deal breaker you may have a problem with The Darkside Detective.
---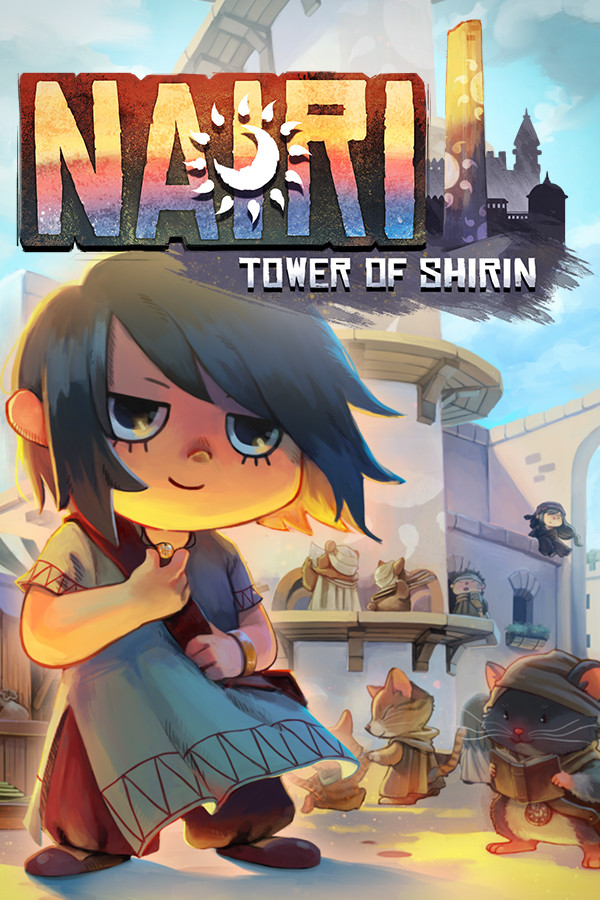 NAIRI: Tower of Shirin (
PC (Steam) –

Adventure –

2018 ) +

TRAILER
My initial plan was to have a longer review for NAIRI: Tower of Shirin, but not far into the process I realized padding was taking over because at its core game is more-or-less a straightforward Visual Novel meets P&C adventure deal that accomplishes what it set out to do marvelously with aplomb.
Early on in her adventure Nairi ends up separated from her wealthy family and even their fallback extraction plan fails as she gets taken by a roving gang of cats. Turns out they're not so tough and friendship is soon formed as they help our girl return to the capital where she'll attempt to re-unite with her missing family. Hovering over this tale of cutesy characters and childish adventure is an underlying threat of unstable political and religious order, old prophecy foretelling of an unavoidable danger and another major player up to no good who ends up crossing paths with Nairi as she unwittingly gets involved in all of it struggling to overcome her trials. I just wish story didn't end on such unfinished note as sequel is in the works, though.
But what's gameplay like? For what starts out as a VN with very light puzzles from first-person perspective with some dodgy hotspot placement at times, like having to poinpoint positions for holes when game fails to telegraph where to EXACTLY do so, this turns into quite the puzzle machine in the finale. To such a degree you absolutely need to consult your journal where clues get saved in the very last "dungeon" and puzzles galore present there. It's a point where game shifts from "hey, a kid could play this" to radical cipher translations and lateral thinking.
If you ask me presentation is a huge seller here. I'd hesitate to call it purely watercolor, but art style has identity and charm that elevates it beyond that sterile modern digital look. Package is akin to a highly produced kid's playbook at times even if it comes at the expense of mostly absent animation, mouths flapping and slideshow "cutscenes" notwithstanding.
---
11-11 Memories Retold (
PC (Steam) –

Adventure –

2018 ) +

TRAILER
Occasionally you play a game where objectively nothing has gone wrong on a design level, but you don't like it for whatever reason. That's 11-11 Memories Retold in this case and I can't really say I outright liked anything it does.
We follow both Kurt and Harry, German engineer and Canadian photographer respectively, as two find themselves enlisting in WW1 for reasons of their own, and while you will experience both perspectives you get to choose who to play as first in each chapter. Not long into this very light adventure I quickly found myself leaning toward one of these people simply because his involvement had a much more profound cause compared to the other one's. They embark on an emotional roller coaster across Vimy to Somme and beyond as game constantly reminds you how long until the Armistice. You can tell this won't end well, but that's not to say I'm excusing any of it. In fact, I'd argue not a single out of six endings included was up to snuff for me. There was obviously intentional effort put into not painting any of said conclusions as good or evil yet and still what we have instead are tones of gray for their own sake. Veering briefly into gameplay department, where there really isn't much to say other than "modern 3rd person adventure", Harry and Kurt are different enough as former is a photographer and his efforts get used for narrative points which surprised me while latter with his communication repairs are primary source of puzzles. Which isn't saying much.
Soundtrack amazed me by how well it fit with character's narration and evocative wallpapers breaking up gameplay sections. What is most striking are the visuals as closest approximation would be to call them "oil painting in motion". I positively could not stand it. Not only does it actively hinder finding collectibles at a glance if that's your thing, but looks like just a poorly handled cost cutting measure for art assets. Which makes it odd when art style hits its stride with more surreal visuals later on.
---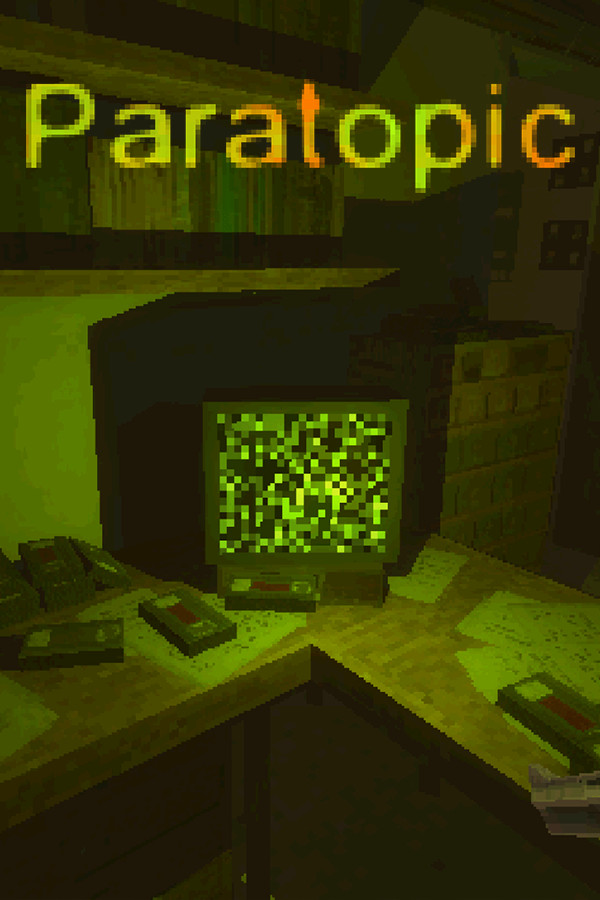 Paratopic (
PC (Steam) –

Horror, Adventure, FPS –

2018 ) +

TRAILER
I just played through this very brief game, which cannot be saved and has to be completed in a single sitting, and I still have no idea what Paratopic is about. From what I've read after the fact it's meant to be replayed, dug for meaning and what you missed out on because you played it like a typical game.
It all begins in a seedy hotel as your character is seemingly hired in a roundabout fashion to perform a hit on someone, but it's not long until you start playing as two other unrelated characters. One dealing in forbidden VHS tapes and lastly a totally random bird watcher. Either that or our hitman has odd hobbies. From that point it's very convoluted with a narrative that jumps heads, places and time without ever telling you about it yet still remains strangely compelling. Maybe because of how obfuscated and alien everything shown to you is? People speak in this weird kinda reverse speech, but also "I can almost understand what they're saying" English that just creeps you out the more you play. Not to mention weird stuff begins to happen, first at the fringes and then in your face as Paratopic thrusts you in the finale. I don't think pacing as such really applies to this first-person horror experiment because never letting you get comfortable seems to be the idea. Except those strangely long driving sections while you listen to garbled radio host.
There's no way around saying the visuals look like they came straight out of early 3D period very few remember fondly, but clever use of color scheme and filters brings the aesthetic together. It's ugly looking. Which may be on purpose to portray this grimy almost-our-world it's aiming for. Sound is definitely the star of the show, though. From already mentioned voice work to quality tracks ranging from synth stings to atmospheric pieces when you're just, well, bird watching. Set aside an hour and try this one out. If nothing else it managed to unsettle me and leave wanting for more... which might defeat the purpose of this peculiar exercise.
Riddley Walker (
Science Fiction, Adventure –

1980 –

256 pages ) +

QUOTE
---
Part of me dreads talking about Riddley Walker, but six months after on and off reading I almost feel like I owe it to both the novel and myself.
Premise is pretty straightforward by itself - we follow the eponymous Riddley Walker after his old man has an accident and Riddley is poised to inherit his role of the "connexion man" aka someone who interprets prophecies and meanings as seen in traveling puppet shows' performances whenever they visit settlements. That sounds kinda silly until you factor in this is roughly two thousands years following a world ending event that more or less destroyed everything and society has slowly rebuilt itself to something akin to Iron Age technology except they don't really mine ore but rather remnants of now ancient material that they then deconstruct and re-purpose. This Inland territory with illustrious names for places like Arse Dead Town is seemingly organized and ruled by some weird amalgam of politics and religion riding in the same cart drawn by half-remembered science, folklore, whatever rolled into one with their influence propagated by already mentioned, you guessed it, traveling puppet shows adhering strictly to accepted stories and even puppets themselves are regulated. It's a world where creative thinking is called "clevverness" and highly discouraged because it could bring back whatever vague recollection people have of that which destroyed the world in the first place. But as our boy Riddley will soon discover there are plans afoot that could forever alter what Eusa Story preaches and warnings of Littl Shyning Man are all about it.
So that may even sound compelling, right? Let me just quote a brief paragraph from the book for you:
Belnot Phist wer stopping on at Widders Dump. That same day he put a crew to cutting timber for a new projeck of his. It wer going to be some kynd of a working. Where they gone for the timber it ben a special place of myn. Where the old track sydls the hy groun sholder. It wer woodit with oak there. Hy groun on 1 side of the track and on the other it sloaps off sharp tords Widders Dump. The track runs pas that holler they call Mr Clevvers Roaling Place it wer the track we all ways took going to and from the form. It wer the shape of the groun I liket and the feal of it. That fealing you get on hy groun over looking the low. Some times sydling that sholder youwd see crows be low you cruising. Looking down from there at Widders Dump it seamt so low and littl it lookit easy ternt a way from. Back then I never Ice ben on that hy groun sholder oansome. Never ben any where at all oansome. Never in my woal life put foot outside a fents without at leas 5 mor for dog safe. I ben saving up that hy groun in my mynd tho. Thinking may be some time there myt come a time Iwd chance it oansome. I dint want no woodlings cleart there I jus wantit that place lef the way it ben. I tol my self never mynd but I myndit.
Entire novel is written like this as it replicates a language that re-invented itself from nothing following civilization's collapse. Being an ESL individual I felt a migraine coming on after periods of extended reading and that's probably the reason why finishing this took so long. Eventually I realized reading out loud helped because I phonetically connected the dots, but it was continual effort regardless. That's without mentioning parts that come from earlier in history and were carried over orally EXACTLY as uttered back then and are barely understandable so you get a guessing game until the very last act. On the flip-side, I don't think I've been more engrossed in a work than I have with Riddley Walker. Glossing over lines will get you nowhere and paying attention is actually required which results in high retention. When you add that little HAPPENS in the story and it's more focused on twelve year Riddley surviving in this world you end having to sift through musings and opinions more than actual plot. Needles to say there are lessons here on everything from morality to history and how some things are doomed to repeat, but does it have to be that way if we can change it?
Yay or nay? Single most obstacle present is really the Riddleyspeak itself Hoban chose to write the novel in. Everything else is solid and even intriguing once you piece together what's going and understand it was mainly terminology that hobbled you getting there sooner rather than later, but you're so actively engaged taking in this foreign world told through the eyes of a twelve year old kid figuring out a large part of it for himself.
I've been on a spree of playing some short games with even shorter reviews, but at least half of that statement has now been invalidated with Wandersong because it got me busting out the usual long form review. Hey, it's only been... a month? Aww, shucks. I also wrote a brief take on a particular anime OVA from the 1990s. In case you really want to feel old and enjoy some occasional gore.
Hope you're staying safe and enjoy the read. ;)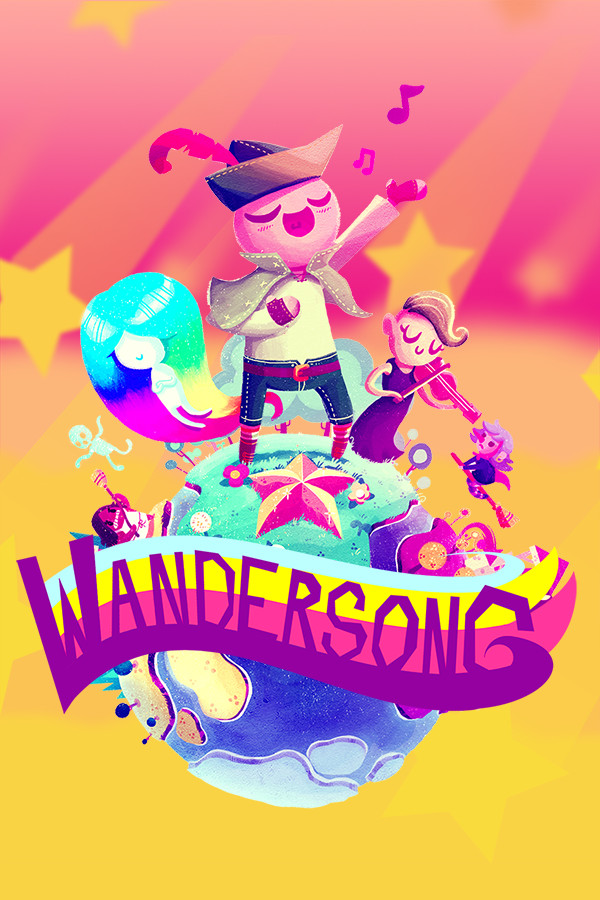 Wandersong
( PC (Steam) – Adventure, Platformer, Puzzle – 2018 ) + TRAILER
---
This Wandersong review kinda grew in size almost against my will as I kept playing because original plan was to not give it the full-length treatment, but as game kept throwing pleasant surprises at me one after another I relented. So, here we are.
Following a trippy dream where he attempts to use the sword and can't seem to our bard wakes up only to meet a chill rainbow girl, spirit, whatever as she delivers her message – bardlet is to become the fabled hero and save the world by recovering seven parts of Earthsong from just as many Overseers. In case he fails the rainbow girl, acting on behalf of goddess Eya, states rather clearly his world will end. Before promptly peacing out. Only problem is our, at this point, nameless bard isn't exactly of the Dungeons & Dragons variety aka only thing he can do is SING.
What follows is a story of heartwarming, depression and everything in-between you can imagine because this isn't even remotely as clear cut as it appears initially with a cliché premise being what it is. Essentially we have seven acts of figuring out how to access the Overseers' spirit domains, navigating these would-be dungeons of sorts and finally dealing with the Overseers themselves. Taking into account who our protagonist is we'll be taking the scenic route because each act has its own story arc, usually self-contained while expanding on the quest at large in some capacity. You'd think convincing performers to form a band, with you as an impromptu frontman for a legendary performance, would be pointless as your companion Miriam points out, but that's where you'd be wrong because there's payoff aplenty. If nothing else game has a really satisfying epilogue tying everything up with a neat bow.
Final word in the narrative department before I switch up to gameplay proper would be Wondersong's characters. While there are really only three key character, two of which I've mentioned and last is a spoiler game rather ingeniously springs on you, all side characters are just as unique with plenty of lines all lovingly "voiced" in that sample kind of way reminiscent of certain N64 titles, but knowing when not to go overboard with the stylistic choice. They feed into sub-stories or have memorable personalities of their own. I was especially impressed by Miriam's relationship with our bard, though. Sidestepping what I expected and exploring their dynamic may have been more satisfying than resolving Eya's task looking back on what they've been through together and how they've affected each other.
Seriously, that's enough. Entire narrative is great with good feelings aplenty and curves thrown in for good measure as well as humor. How's the gameplay?
In a way it's amazing what variety developers have managed to cram in with a protagonist who can jump, sing, crouch and dance. Last two are optional. While Wandersong is a lightweight platformer, some "dungeons" I'll get to notwithstanding, it would probably be fair to state it's just as much of a rhythm game. Or that it has some tiny traces of puzzles in its DNA makeup. None of those are wrong. However, overwhelming majority of bard's interaction with the world surrounding him occurs via eight notes he can produce, errr, you produce by rotating the right stick if you're playing with a gamepad. Aside from expected pitch difference they're also color coded... and now possibilities open up on how they could be used for problem solving. Everything, and I mean everything, is handled through this eight-directional input. From actual singing to deflecting stalactites, directing bug swarms to carry that awkward boulder blocking the passageway, choosing what to say in a conversation, throwing coal into factory furnace, even talk to ghosts. That's without getting into actual rhythm bits which would classify as puzzles unot themselves if they weren't essentially impossible to fail because they just restart. Highlights of this system are without doubt bard's performances during dramatic scenes and my one regret is something I've noticed in almost all games that have inputs during such moments – you end up paying attention to what you're doing rather than to what's going on. And in this case there's some rather neat songwriting getting the narrative point across.
If it sounds like I'm trying to dodge the main point or some issue here, that's really not the case. Wandersong isn't a complicated game and what would classify as a major deal, something that subverts your expectations in a good way, would be getting into spoilers so I'll steer clear. Each act is different enough to stand apart. For example, one has you sailing with a crew of coffee drinking pirates on an honest-to-god overworld while other has a day and night cycle with passage of time which you have to keep track of. In fact, if you're looking for something more conventional I could talk about AND I've already mentioned it would be the Overseers' spirit world "dungeons". It's what they are sans combat. Even more so than acts, each has a gimmick you need to master to navigate through and, oh boy, with one particular I was at my wits end. Let's just say I don't enjoy pitch black levels where you're hunted by nasties. While they vary in enjoyment some are absolutely neat like feeding flying seals purple crystals so they fly against the wind or using your singing to stretch blobs of goo into correct shapes. These areas are also the only challenging ones in a sense your platforming and reactions will be tested. Just a tiny bit, though. Considering there's no concept of lives or health you can just keep going keeping generous checkpoints in mind. Proper pacing with nothing overstaying its welcome helps, though.
Presentation is its own beast and requires to be talked about. You know, "it's like papercraft" would summarize Wandersong just fine, but it also wouldn't do it justice. Vibrant colors with layered locations you can jump to and from are difficult to convey in words. At times paper collage and pop-out book it definitely does the job with the visuals. This goes well with strong design as I've noticed no points where artists decided to be lazy thinking you wouldn't look, down to one-off designs still standing out.
It's a game about a bard going on epic adventure to save the world. Soundtrack does not falter. You wouldn't think how effectively those eight notes could be used paired with voice acting samples and yet it somehow works. OST numbering over 100 tracks easily stole the show for me and listing favorites would be futile. If you can think of a situation there's a track for it, courtesy of A Shell in the Pit doing a marvelous job.
Final Thoughts and Rating?
Part-platformer, part-rhythm game, but wholesome adventure all the way through I have nothing but praise for Wandersong. Is it complicated mechanically? Not at all and even bits you would classify as challenging, such as platforming segments, can be re-tried with no penalty. Real deal is how our bard handles the prophecy pinpointing him as the hero to save his world against impending destruction... by singing the Earthsong and uniting the people along the way with only his eight-directional tunes as tools of the trade. Despite the predictable initial premise, story certainly takes some turns and delves deeply into character development you wouldn't expect from a lighthearted title such as this one. Inviting presentation and stellar soundtrack speak for themselves in a largely overlooked game.
A.D. Police Files ( Action, Cyberpunk – 1990 – 3 episodes ) + OPENING
---
What to say other than it really is perfect '90s anime - action and gore with some nudity here and there. It is a shame how it got cut down to only three episodes over some supposed legal disputes, though.
Show itself is set in the same world as Bubblegum Crisis, but taken at face values it definitely seems disjointed with three standalone cases that still end up featuring luscious tanned Jeena and her rookie partner as protagonists or side characters. Year is 2027 and we're in Mega Tokyo as technology has given birth to cyberpunk and all the madness that entails. Amusingly enough, fully synthetic humans are called Boomers [or Voomers, depending on translation] and as a response team to their existence we now have AD police alongside Normal police. In best Hollywood action movie fashion former leaves a wake of collateral destruction in their wake and aren't much beloved by latter. If you know cyberpunk you can already guess what you're getting here as everyone involved ponders about whether technology is encroaching on humanity's spirit, whether it's wrong to replace what you originally were or if it's just a path forward. There were chilling scenes when female Boomer model goes mental as she is recycled and only lingering memory she hangs onto, that of being shot to pieces, becomes her fetish as she seeks her "killer" to re-live it or when a full-on police cyborg realizes he's gone berserk as he internally screams for his comrades to kill because he can't help himself.
Basic yet short enough to recommend if you're not squeamish about some gore with notable effort in the presentation considering this is a '90s OVA. Perhaps even look into the setting with more works.
I guess it's kinda pitiful to say this is an impromptu update spurred on by another Steam Gifts event daring people to clear games included in Humble Monthly, now Choice, no matter when they were part of it. Which is neat because it gives me an opportunity to try out my "expanded minis" review format where I still hang onto vertical covers, but ultimately gives me more than double the word count previous one had. You decide whether it worked out or not seeing as three paragraph structure was what I gravitated to for clarity's sake. I already miss screenshots, though.
When it comes to non-video games stuff I've returned to some reading and posted a YA werewolf novel review. Pretty surprised by the outcome. This also marks my 50th Report proper and it only took me three years and some change to get here. Felt like hundred at times, but I'm glad to see you're still tolerating me. 😊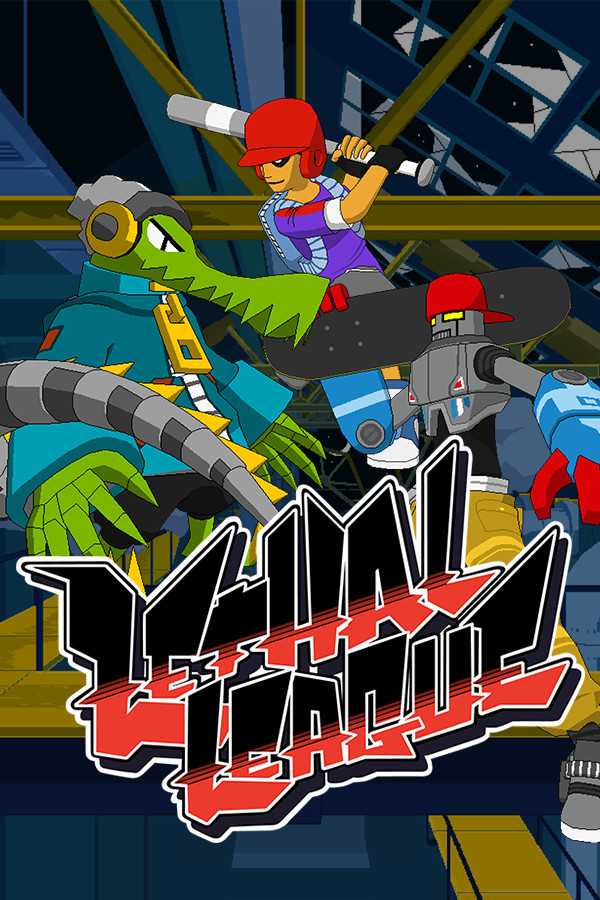 Lethal League ( PC (Steam) – Fighting – 2014 ) + TRAILER
Going by time played it's fairly obvious my exposure to Lethal League has been limited, but that's not a slight against the game in any way. What's being offered simply isn't my thing in this case. That doesn't mean it's bad, though.
Imagine a fighting game except all the fighting is done by batting a ball among two contestants and if one gets hit he loses a point. After you lose five, you're out. That's it in a nutshell, but beauty of a short title like this really lies in game flow specifically. I would say six characters is on the low side compared to your average fighting game rosters these days even with varied approaches. From Sonata's heavy hammer to Candyman's absolute magical nonsense I wanted to choke him over teleportation balls all manner of variations on fast, gimmick, strong, etc are present and accounted for. Real kicker here is you are, well, hitting a baseball ball around which means accounting for direction and ricocheting seeing as you don't REALLY have a block function. You can punt the ball which robs it of momentum and steadies in mid-air, but that also creates this chance for it to get stolen if you're not quick enough. If there's actually a key element to Lethal League it's how said ball builds up speed with each hit that lands leading to fairly ludicrous speeds unless stopped. As in "reality is being torn to pieces and each impact causes black holes" kind of speed.
I could complain about the lack of story, but does that really matter here? Gameplay is extremely sound and feels just right once you get a grip on mechanics. Lack of singleplayer content beyond mere challenge mode is worth pointing out, though. Bring a friend if you plan to stick around. Aforementioned mode quickly got on my nerves as it forced team matches on me while team AI is dodgy at best of times. 2D visuals never detracted from the experience for me... possibly because I was keeping my eyes on ever faster ball rather than characters themselves. Same goes for sound assets and I would recommend trying out training just so you see and hear what mental end game looks like.
---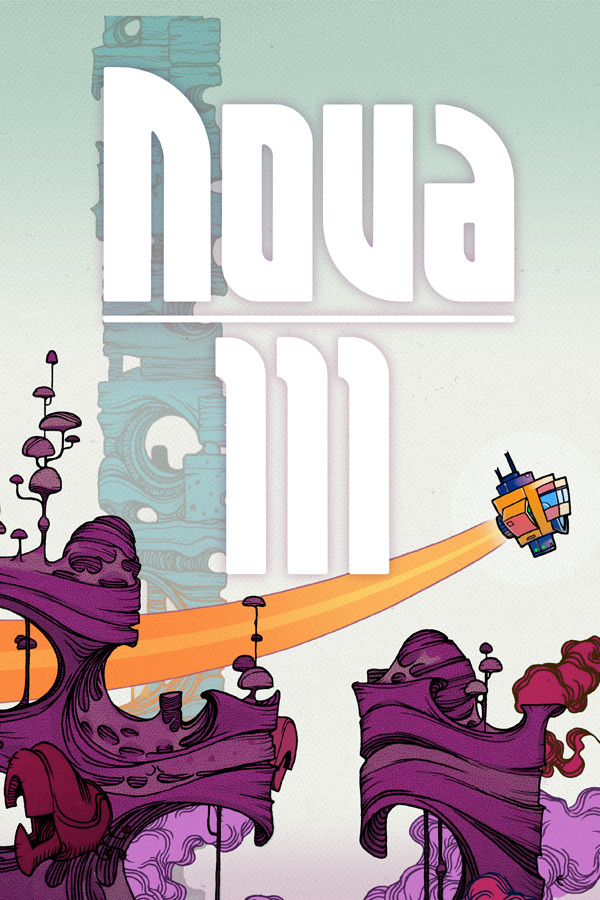 Nova-111 ( PC (Steam) – Strategy, Action – 2015 ) + TRAILER
Starting with this opening alone I found Nova-111 a difficult topic to broach. Not because it's bad, far from it actually, but more because it seems like such an interesting shape-defying title to be pigeon holed the way many games get today. What at first seems like a turn-based roguelike meets strategy quickly introduces real-time elements you're forced to react to. Result is this anomaly where two different schools of thought interact while you only have turn-based tools to respond and it can get quite tense at times. You're slowly eased from "take your time, enemies react to your moves" to "oh god, why is everything on fire?" as you approach the finale and it's a well executed build-up.
Getting into specifics – you control this small utility machine and quickly surmise, from what your Dr. Science mentor keeps telling you, that something has gone horribly wrong and it's up to you to fix space time or whatnot. I found the entire thing to air on more humorous side of things with every scientist you rescue sharing a funny quote with you or outright delving into reference and meme territory. Game still retains sense of gravitas to convey the notion this is, in fact, serious as you see everything going crazy whether you're in ruins of your lab or nowhere in time. While three worlds each with six levels may seem short the looks between them are definitely unique visually to stand apart and game settles into gradually introducing new enemy types and powers for you to play with. Approach to treating bosses as half-puzzles, half-fights was also the correct way to go considering you're navigating around enemies as much as levels throughout the entire game as you wait for cooldowns and Science meter to refill so you can unleash attacks.
Soft colors and pleasing 2D visuals were a correct decision in this case and game is extremely inviting as a result. Three tilesets employed look otherworldly and go well with oddly ethereal soundtrack, which does admittedly get overwhelmed by all the sound effects when things heat up.
---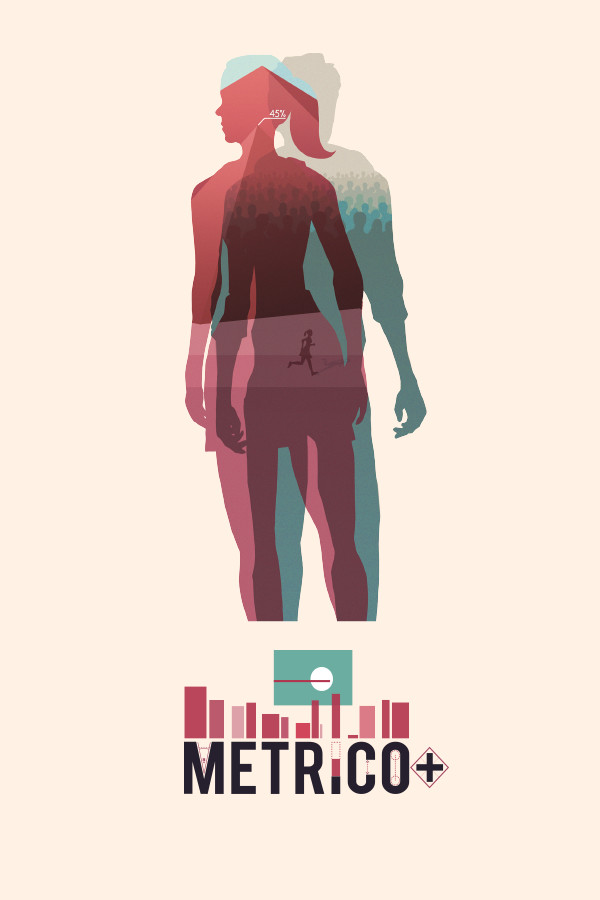 Metrico+ ( PC (Steam) – Puzzle, Platformer – 2016 ) + TRAILER
It's easy to get tricked by Metrico+ thinking you're getting one of those artsy platformer that seem to have cropped up left and right, but you'd be successfully fooled. Before I get into the game proper I'll hand wave the story because that's precisely how the game handles it. Employing metaphoric imagery with symbolism only where you yourself see some ensures Metrico+ has a narrative that's dependent entirely on you. Taken at face value it's about a character becoming less human on his abstract journey.
Gameplay is something entirely different and you could say, taken with visual style emphasizing metrics for everything you do alongside levels morphing before your very eyes as you progress providing this visceral testing feedback, it's almost like pulling back the curtain on platformers and puzzlers as respective genres because everything is given to you as clinical data. Things like default character jump distance and other elements you intuitively take for granted in similar games become something you're acutely aware of when all other distractions are removed. This is purely about testing your character's limits and each new world introduces more abilities to use. In the purest fashion there are no tutorials so much as you're organically taught through examples gradually ramping up to devilish difficulty. I have to admit those last two worlds dealing with ricochets and swapping places had me at my wits' end multiple times, but it's not like the game wants to one up the player by playing dirty. You need to master all the tools you have.
Minimalist art style toying with pie charts, contrast itself and other visual tomfoolery took a while to get used to until it became second nature. Inclusion of mellow synth music to the mix guarantees Metrico+ never really goes into tense territory which is entirely appropriate when you consider game is equal parts puzzle AND platformer when clear thinking is what matters. That uncompromising commitment makes it a hard sell unless you know what you're getting into, though.
---
The Masterplan ( PC (Steam) – Strategy – 2015 ) + TRAILER
I went into The Masterplan expecting something akin to The Sting!, that burglary simulator extraordinaire from yesteryear, and in a way I got exactly that. Can't say this '70s crime game lived up to expectations, though.
Story doesn't really matter, nor should it necessarily in a game built around putting your team together and pulling off unrelated robberies/heists/whatever higher tier is called, but game begins with our protagonist busting out of prison during the Nixon presidency and returning to life of crime with his brother. Seeing as two people would make for poor use tactics in a strategy game you'll keep hiring more people for up to six members total and embark on missions, as well as buying more equipment and weapons along the way with your ill gotten gains... all of which you'll rarely use. Real problem here is a basic one, sadly – entire execution is too CLUMSY. I lost count how many times I got hung up on doors after "acquiring" color-coded keys from guards I've threatened at gunpoint before hiding their bodies away or odd paths my characters would take straight through camera vision cones, for example. That's in addition to somewhat arbitrary reactions from guards like not responding at all even when I blow up walls to gain entry. Maybe this speaks more of my own inflexibility, but game doesn't really define what is seemingly the "correct" way to play it. You can go in guns blazing if you don't mind spending half your take on covering up evidence. Playing undetected or causing minimum disruptions means praying everything aligns just right and you'd think over-the-top perspective would help here if only game didn't lean so strongly on line of vision for everything. Useful when applied to enemies not so much when your guys are just as blind.
This is also one of those rare cases where I won't be finishing the game in question before writing a review due to it quickly becoming a chore. I can handle repetition and failure when they're due to my own lack of understanding or mastery, but this seems like a case of game biting more than it can technically deliver on.
---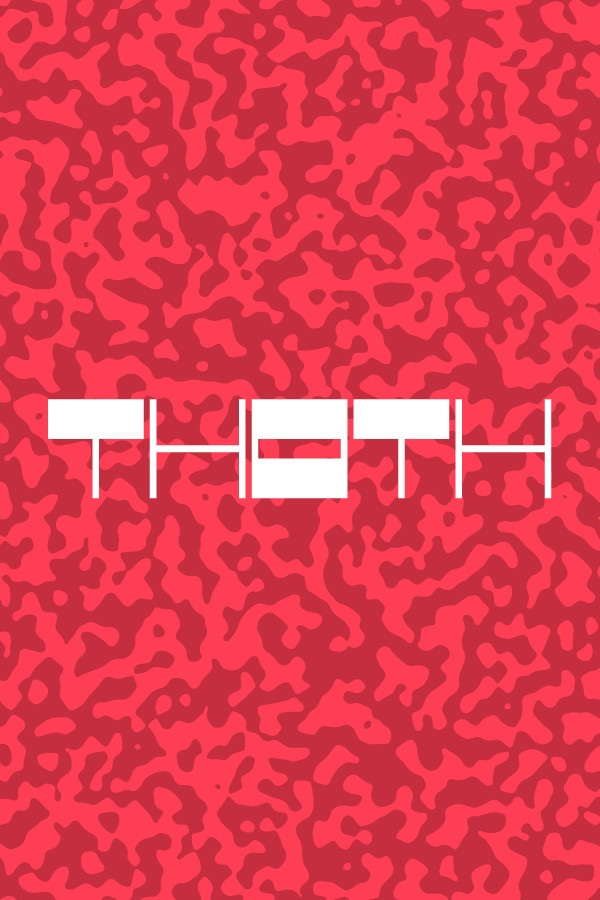 THOTH ( PC (Steam) – Twin Stick Shooter – 2016 ) + TRAILER
Rarely have I come so close to just throwing my controller out the window like I have with some of the later bits in THOTH. Being a twin stick shooter it's immediately not up my alley, but bite-sized levels allow for that instant gratification you get after beating them. Only for that accomplishment to be stripped away from you because you'll be replaying them. A lot.
Keeping in mind they can last as little as 30-odd seconds to couple of minutes having what seems like only 64 levels, in the main story at least, may appear as insufficient, but you better believe this challenging game will make you work for it. Main gimmick here is you never really defeat enemies and they instead lose health aka color drains from their shapes, only to become even deadlier and start honing onto you. When THOTH starts introducing new dangers, such as ever expanding "black holes" you have to carefully time when to destroy lest they remove your room to maneuver or insta-kill borders that enemies don't have to respect, you realize having two tries per level isn't much. It was at times such as those when I became thankful this isn't an NES game, which it may very well be in design ethos, because at least you have checkpoints every four levels and can restart from there. At its fundamental level this is a type of game requiring constant attention with no breaks as bar for manual dexterity and reflexes is constantly raised. Knowing this it falls up to you to decide whether THOTH is something you want to try out or not because it is a short title.
Minimalist is yet again how I would describe the visuals and still you find yourself needing this visual clarity on display. Instances where enemies overlap so you can't tell their status are rare enough to not get in the way of style serving function. Soundtrack was what stole the show for me, though. The way electronic tracks seamlessly build up to "boss stages" is definitely punching above what you'd expect a game of this production to aim for. Presentation in general is on the money, but if narrative is what you're after look elsewhere.
---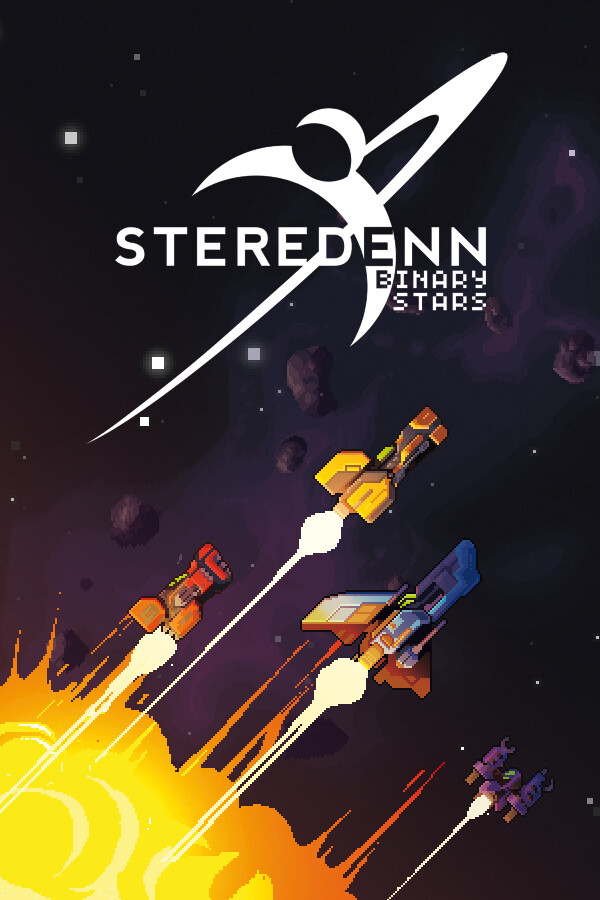 Steredenn ( PC (Steam) – Shoot 'em up, Bullet Hell – 2015 ) + TRAILER
Side-scrolling shoot 'em ups with elements of bullet hell-lite are definitely an acquired taste, but I think addition of session-based roguelike progression is what may set Steredenn apart... for better or worse. Add semi-randomized levels into the mix, while still adhering to progression structure, and that's a lot of hyphens to have in your opening.
Story included here is of "blink and you'll miss it" variety, but from the moment your base ship gets blown up by mysterious enemy to that final showdown action never relents in the slightest. You don't get to choose levels and their randomization factor is still influenced by gradually scaling difficulty with each new boss thrown in your way. How this entire thing operates: you have one life and a health bar, you clear levels full of enemies and face a boss at the end. Defeating that boss is your primary way to restore health and choose one of randomized upgrades offered, ranging from higher damage for specific enemy types, damage resistance, etc. Pool of these upgrades is relatively small and it won't be long before you find what synergises with your specific ship/weapons of choice. Right, dakka. You can carry two shootas and they [randomly] drop after you blow up supply ships. When you add ships themselves ranging from all-rounder, slow, fast and specialist, each with their own unique skill and starting weapon, you realize there's plenty of moving parts here to work here. Final, possibly deal breaking, touch is the following – you cannot take breaks from your current run. Meaning you need to beat Steredenn in a single sitting and when RNG works against you that can get the nerves really acting up. Let's just say dropping the game was on the table for me at one point.
Frantic action wouldn't be half as intense where it not for game's outrageously HYPE music tracks. I was born to save the universe from the moment I started playing. Not that pixel art visuals detract and, in fact, manage to clearly convey what's going even as explosions and effects ramp up. Your ship transforming to warp to next level is a neat touch, for example.
---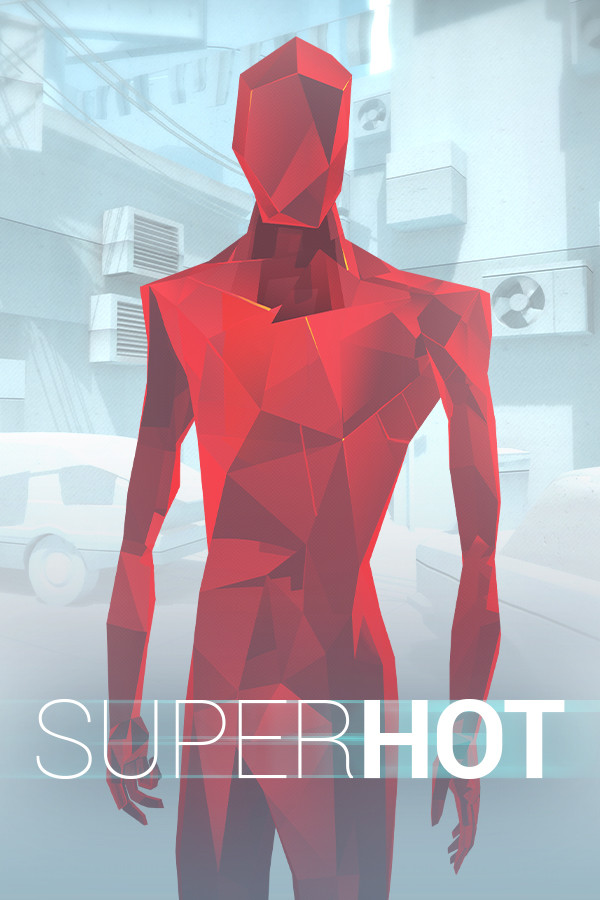 SUPERHOT ( PC (Steam) – FPS – 2016 ) + TRAILER
You could say SUPERHOT operates on a gimmick and you wouldn't be wrong. Certainly defines the package itself and is one of those examples where chosen narrative supports it due to, what's that fancy word yet opposite... right, ludonarrative synchronicity. Not that there is much of a story here, but that's all the more reason to keep it under tight wraps because it's so short and should be experienced. You need to re-examine video game obsessions after this one.
That aside what about the gameplay? Well, it's a FPS of its own breed that ends up playing more like an action puzzle with inclusion of manually aiming attacks. Quick reaction times are somewhat less of a keystone here because the trick is time moves only when you do. You and enemies both bite the dust with a single bullet no matter where it hits, but making weapons extremely limited in use and disposable with a throw to stun your enemies adds even more unknowns to this equation. SUPERHOT beats to its own rhythm which means some trial and error is inevitable due to levels being carefully constructed to ensure each has a logical route. Frustration of thinking you're a one-man army actually becomes reality once you master that "go, execute everyone, go" loop and marvel at your own replays. Barely clocking in at two hours or so you could argue play time is a serious problem here, but there's more to do from the piOS menu and challenges/endless mode stand as the most prominent features.
Intensely bright and saturated levels make bright red enemies pop out like there's no tomorrow and that's how it should work considering ability to quickly discern spawning enemies is what will you keep alive for that extra second. My one complaint in the entire technical department is how disorienting jumping bodies can be and finicky nature of snatching weapons mid air. Looking back to title's humble beginnings, SUPERHOT sure turned out to be quite the marvel and you'll be dodging bullets in no time to this soundtrack. ONE OF US.
Mongrels ( Fantasy, Young Adult – 2016 – 300 pages ) + QUOTE
---
"Young Adult coming-of-age werewolf story" sounds like a recipe for disaster when observed through the lens of modern YA attempts, but if I had to describe Mongrels with a single word it would without a doubt, and in completely non-buzzword context, be visceral. Less due to gore and brutality, although there is both presented in almost casual manner, and more with how nitty-gritty it gets with some elements you don't really think about in most werewolf works.
To begin with, there's very little actual story here because meat of the novel is essentially seeing a child as he becomes this teenager who may or may not have the werewolf gene while being raised by his aunt and uncle, part of the triplet including his now deceased mother, with plenty of shenanigans to go along with the entire affair. Fact they both ARE werewolves means family is constantly on the move as that's how they see this life panning out. Or, well, that could just be because they're essentially what you'd call white trash aka almost social outcasts doing low end jobs, ditching disposable cars to hop from one state to another, etc. Adding the werewolf aspect simply reinforces this notion further because you can't stick around for a long time as someone will notice things going awry, you might "wolf out" at extremely inconvenient times meaning highly urban areas are very much off-limits and there's plenty of other stipulations a werewolf has to keep in mind. Interesting idea is that Libby and Darren both accept this lifestyle as something normal and necessary to keep the wolf nature within them alive. For example, in their view even finishing high school is an accomplishment unto itself because it means you were able to keep it together despite all the werewolf changes that come along by the time you're 12 or 13 and something like that takes a while to come to terms to with. Not to mention living on the outskirts of society means you want to start earning money as fast as possible and not entirely above board if payments are in cash.
Seeing as Mongrels is told from the point of view of the nephew, and story does bounce from present day and earlier years chapters, focus is almost entirely on the werewolf nature itself. Which is good because author has some interesting thoughts about it. It's important to point out these werewolves aren't hulking, feral man-wolves walking on hind legs stereotype, though. Not being above using humor to teach a lesson. Darren, bravado uncle looking to emulate his own father and his "war stories", imparts some knowledge to the kid as the book goes on. Ever wondered what happens when werewolves go to prison? Did you know your greatest enemy when shifting indoors are doorknobs? Yeah, yeah. On the other Libby is the straitlaced one keeping the trio together... and type to comment on how human and werewolf intestines are not the same. Eating some garbage as a werewolf might seem like a great idea, but if there's sharp tins in there they could just rupture your insides when you're human again. Book is filled with wisdom and anecdotes like these. Lest you get the impression this is a comedy it most assuredly isn't even with plenty of levity to go around because everyone is very casual about it and not bent on preaching to the reader. You'll also learn why werewolves tend to not mate with other werewolves and what may have given the rise to the werewolf stereotype. Not to mention why it's imperative to not leave anyone you wound survive. Ever.
All in all, werewolf existence is portrayed as rather miserable and ill-suited to wherever they go with, ironically, human side and their family keeping it all bearable. Making that whole "mate for life" quite the issue if your other half is an abusive werewolf who spent so long as a wolf he doesn't know how to shift back anymore. Being a YA novel you can see the big question answered from miles away and losing some of the suspense, though.
It's almost like I never left. Tends to be the case when you play short adventure games one step removed from playing themselves. Not that I'm complaining or anything. Glad to see The Walking Dead finally concluded or until they pull the "we never said it was over!" sequel card. Hell, I totally forgot Telltale actually went bankrupt and their resurrection may go a long way to explain why this is four episodes long rather than usual five I've become accustomed to. Looking forward to what they'll do next.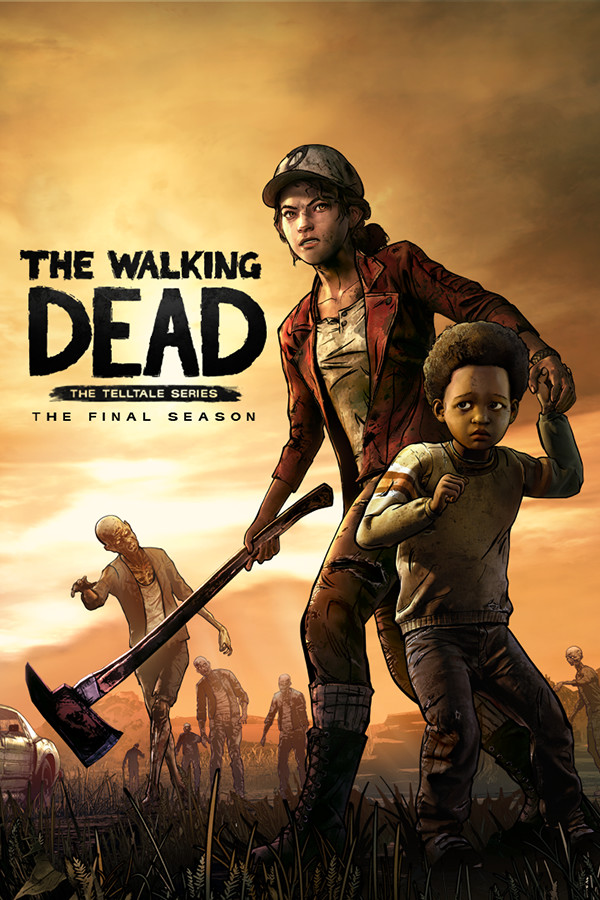 The Walking Dead: The Final Season
( PC (Steam) – Adventure – 2018 ) + TRAILER
---
So here we are at long last with the last of Telltale's offerings. One appropriately titled The Walking Dead: The Final Season and promising to deliver on the story of Clementine, whom we have followed since the days she was a little girl under Lee's tutelage and now come into her own as young adult. Is this newfangled offering worth it, though?
It has been a few years since A New Frontier and our girl has diligently taken care of her little goofball AJ. Being a kid of five-six years means he is also a more fully realized character as opposed to a cutesy prop he used to be... although, that might be its own problem as I'll go into later on. Story catches up with Clementine and AJ as they stop their cool wheels to inspect a derelict train station house in hope for some supplies. This being The Walking Dead franchise things don't exactly pan out as intended leaving them displaced until they're seemingly rescued by kids from Ericson's Boarding School for Troubled Youth who have managed to stay hidden since the zombie outbreak began. Realizing this just might be her opportunity to a stable home for AJ, and owing a debt to students for saving them, Clementine decides they just might stay and contribute.
I'll refrain from divulging specific story beats, but seeing as this IS a Telltale zombie game you already know what tools it has to work with. One sidetrack I did like is how passage of time is acknowledged in more than just our two protagonists aging. It has been seven years since the first game, after all. While zombies are still a major problem in the world it's not like everyone stood by idly. For example, problems and conflicts are even more human-focused than they've been so far as we hear about survival groups engaging in all out war with both sides being spoken of as despicable in their methods. There are even weirder groups like the Whisperers who have their own ideas about the walkers and humanity's place in this new world. Titular walking dead are treated more like instant instant danger and drama rather than focal point of this particular story.
So we come to characters themselves and this [supposedly] being the very last game you all know why you're here.
The Final Season definitely aims to emulate the original game with its setup aka having this older, more experienced character step into a mentor role for a young newcomer. For the most part it works. For Clementine, at least. I was much less sold on AJ which could be due to how the game handles him. You could say it's somewhat believable because Clem herself knows being a kid doesn't mean you're helpless, and in fact leaning more to brutal pragmatic side just might be the desirable mindset in this new dead world, but AJ is simply too reasonable and entrusted with too much for a five or six year old. I had difficulty buying into it and characters questioning why he was given a loaded gun honestly made me wonder the same thing. Reason, of course, is Telltale never really said goodbye to your choices just being flavor because story is pretty set and game decides to pull a fast one on you at the very end. Had it not been a happy outcome I would probably be ranting about it because they piss all over your final decision totally invalidating it in the process. This ties into the whole raising AJ goal that persists throughout the game. Developers are rarely comfortable just letting the goofball act based on his learned lessons and Clem aka player still tells him what to do. In rare instances you don't character operates based on his own leaps of logic that never left me satisfied with the outcomes. For god's sake, Episode 1 ends in a disaster because there is no way to teach AJ the "correct" lesson and there's a fixed outcome that has to happen. Bringing a character I had a hard time remembering as the main antagonist felt like a C-list pull game could've done without.
Replacing tighter QTE sequences with simpler button prompts has loosed up the formula somewhat, but has also lead to shorter gameplay loops.
Ironically enough I think this may be the first Telltale game where technical changes are notable in more than just skin deep appearance. Visuals have definitely come leaps and bounds from the first game, and built upon the last one's foundations, but I think a single major change may have kickstarted attention to detail work – The Walking Dead embraced over-the-shoulder camera perspective. Because nothing good lasts forever real issue now is how samey the game looks. West Virginia as portrayed here looks very brown and dull green, with swamps and rundown buildings all blending together. Odd textures here and there notwithstanding I find this to largely be an issue with the art direction.
While we're on the subject I'd also like to point out The Final Season also plays somewhat more loosely. Gone are the days when every single interaction was presented as elaborate QTE sequence. Oh, those are still around aplenty, but there are more sections where Clementine can actually move around "combat zones" and engage enemies on her own with simple one-two attack or take aim for ranged attacks when scenarios call for it. It's actually integrated into gameplay proper now, albeit in very rudimentary fashion with hotspot prompts. This sadly came at the expense of nonexistent puzzles as game will not only automatically use whatever you need to, but will also turn the camera to WHERE it is if you don't have it. Idea of character inventory is just window dressing here and collectibles you can adorn your room with are more tangible as far as importance goes. Which reminds me – this is the first game in which Telltale implemented achievements for more than playing through the normally. How much this matters to you will vary based on how (in)tolerable you find unskippable cutscenes for repeat plays.
Final Thoughts and Rating?
Seeing that belated conclusion to something you like can be a coin toss, but The Walking Dead: The Final Season landed with decent scores if you ask me. There are hints of resurrected Telltale finally making technical advances some have clamored for a long time now yet familiar characters reaching their deserved endings is the main draw here. If you've played their games so far and enjoyed them this isn't really a difficult sell. At times incongruous logic and inability to translate layered morality into more than binary outcomes have always been Telltale's Achilles' heel. Both are present and accounted for. Overtly echoing the very first game, with addition of a weak antagonist, has also resulted in somewhat forgettable overall story. Very much like other offerings this final outcome is also fixed.
Here I am again and faster than last prophesied. That's one good outcome from when you mark a game as "finished" after just one successful playthrough, while said game was built for multiple ones. Not that I'm complaining or anything, mind you. Dodged a bullet by choosing not to commit to a general re-do of the game review format for two reasons; I'm too attached to covers on the side and because it would require more work on my end with dubious availability of the assets for each game. I at least brought the basic info section more in line with Multimedia style. Speaking of which I covered a novel decidedly out of my comfort zone.
P.S.
How are newly introduced Steam awards treating you? Kinda surprised they went and tied actual money into it, but hey. I even managed to get a few for my reviews which means someone is reading them on Steam. ;)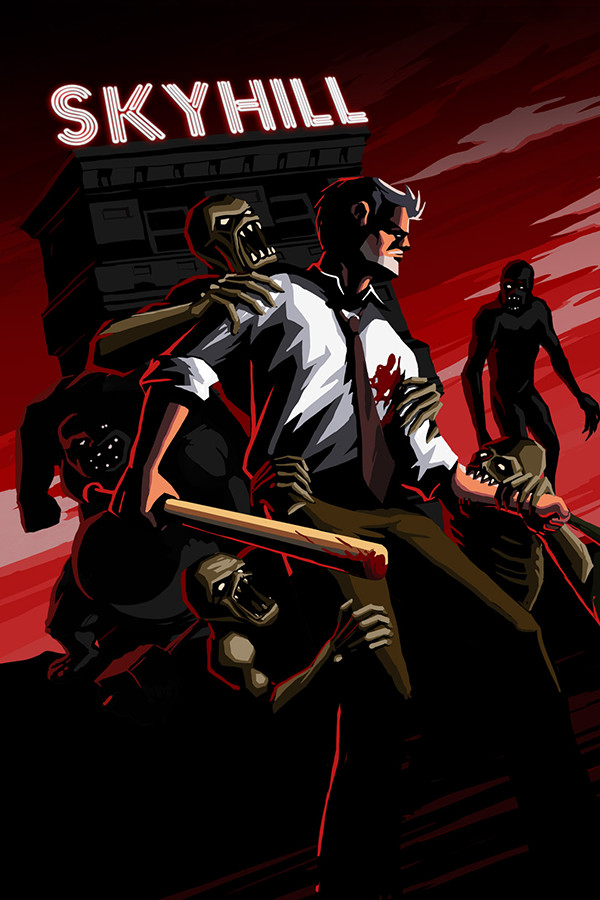 Skyhill ( PC (Steam) – Roguelike, Survival – 2015 ) + TRAILER
---
You could say there's very little to expound upon when it comes to Skyhill. Probably due to lack of general variety for a sort of game it sets out to be. Is that necessarily so bad when you observe the offering as a complete package? Well, I guess that's what we're here to find out.
Guy rents a VIP suite in a 100 floor hotel and is extremely fortunate seeing it has "the latest bio-hazard protection installed" because come tomorrow everything seems to have gone totally bonkers. Discovering the elevator system is malfunctioning he realizes there's an arduous descent awaiting him if he wants to reach the bottom floor and escape. Along the way some monsters, mutants or whatever lurk in the rooms on the lookout for their latest victim. Putting together all the resources he can muster, with only his VIP suite as safe haven, our protagonist embarks on his merry way hoping to retain fragments of sanity.
You know I'm a story kind of guy, but as far as direct plot goes that's kinda it – escape. There's a bit more in what you scrounge over the course of playing, though. Game drops stuff like New Europe info early on and you can tell this isn't exactly our world anymore. What really fleshes out Skyhill are notes you find. In fact, piecing [parts] of the bigger picture is how you get alternate endings. I actually fairly liked how different all three of those are even if the game is arbitrary about it in a sense they're independent of one another, but can be unlocked in a single run. For example, I made both alternate endings available, but one overrides the other so you don't get to choose. If you ask me the default ending is probably the most effective seeing as it's heavily hinted at if you pay attention to audio recordings protagonist comes across. I remember the initial crowdfunding pitch numbered three playable characters so maybe they would have expanded the story more had that come to fruition as intended.
Setup we're operating with here gameplay-wise is that every floor has a stairwell/elevator area + two rooms, one to each side. Moving from room-to-room costs you one unit of food, which feeds into the survival element because you have to keep your hunger in check lest you start losing health. I'll go into it later on when I talk about specific systems, but in each of these rooms are almost always containers holding everything from weapons, ingredients for all your crafting needs or consumables like low-tier food and health kits. You can move between your VIP and any floor with operational elevator access by spending two units of food which is a lifesaver when you're nearing the exit and need to craft and rest to heal. Trick is that sometimes a panel has to be fixed and you have to keep doing this whenever you see one because if the chain of working elevators is broken you won't be able to use them at all. Game does throw you a bone by not requiring a specific skill or to fix things, but rather putting a certain part requirement up OR you can improvise, spend some time and lose a random item from inventory with a chance of failure. In practical terms this was never an issue for me because you have plenty of stuff in your backpack and losing some wiring won't immediately kill you.
What just might kill you is combat, though. Rooms I talked about can also be populated by enemies you need to do away with before you can loot and they're also your main source of experience. I counted handful of enemy types, but considering how long a run takes I didn't find that terribly restrictive. Skyhill also decides to throw more dangerous enemies at you as you descend further and further while keeping in mind you CAN backtrack to the VIP room if you need a quick upgrade. You fight enemies by either simply clicking on them and letting the skill/weapon formula do its thing or you can enable the aimed attack mode where you choose three body parts to attack, each with differing percentage-to-hit and damage. Latter seems like a reasonable choice to go with as most of the time you want that fine control in order to optimize. If there was one enemy I dreaded coming across it was the toxic bloated one who would attempt to poison you if you didn't kill him fast enough. That's quite the problem as it sends your health ticking down without an antidote you must to craft. Speaking of which...
Crafting is a thing that I, much to my own embarrassment, didn't get the importance of while I was doing so well early on. Reaching low 20s and I understood not returning to the suite where crafting station and bed are located was a mistake. You see, you can upgrade your "home base" which lets you unlock more recipes and such. Those are key to acquiring better weapons and actually filling food because what you find as loot is just enough to get you by. Taking into account weapons depend on stat(s) you may want to plan ahead and work with those points you get with each level to put into Strength, Speed, Dexterity or Accuracy so you don't suffer handling penalties if one or more isn't up to snuff. Especially since some advanced weapons require you to have not only crafting ingredients but also other weapons. One issue that stood out was how final damage output could have been a bit more transparent. You can only see what effective damage, with skill bonuses factored in, your weapon will do once you actually equip it seeing as base damage is more of a guideline. It just leads to unnecessary back and forth until you find the best one.
While I'm on the topic of character development I should also briefly bring up active and passive Perks. Those are all locked at first, but as you play through the game they open up and can be quite the game changers. Lucky Bastard, for example, lets you one-shot anything and then goes on extensive cooldown making it something you save. Or Rampage where you always strike first, but cannot retreat from fights. Perks somewhat alleviate that absent degree of major differences across multiple runs in that they can also alter non-combat functionality like make you see through what's on other floors, start off with a strong medpack, etc.
On the production end Skyhill definitely subscribes to making good use of the chosen art style. Visual highlights peak at dramatically drawn shadows once combat is met for higher tension, but presentation also reveals mobile version as the likely baseline. Some detail work like weapon types having their own attack animations pleasantly surprised me and what is in the game certainly looks polished enough. Audio offering is sparse albeit functional, especially with creepy mutant noises. Ominous and moody exploration track is the one you'll grow accustomed to the most as it follows your every step and loops eternally.
Final Thoughts and Rating?
As you set out on a 100 floor descent in order to escape from hotel's VIP suite as the entire place is now infested with mutants of unknown origin, you quickly discover Skyhill is quite lacking in the variety department. No matter how many weapons dependent on upgradable stats you find, or how much food you gobble and cook to stay satiated, each floor is exactly the same with two rooms and stairway there for you to scavenge through. Taking turns with the uglies in combat is on the simple side as well. There's nothing really WRONG with the game so I can't fault it, but keep in mind there's little here after those initial few runs are behind you and you have a tighter grip on how to build your protagonist. This is one of those titles where you are expected to die and learn from experience.
Courtship Rite ( Drama, Romance – 1983 – 409 pages ) + QUOTE
---
Occasionally I aim to ambush myself and start reading a book as ignorant of what it's about as I possibly can be. Courtship Rite is one such case and I honestly don't know how to even makes the sales pitch.
Think civilization building within alien society where polyamory is default. Not to say latter is the primary focus of the novel, but when have you have a family with three husbands and two wives to start off, where they genuinely work as a unit to further their goals, it's a big part of the novel. Weirdest thing? That's the most normal aspect to come from this setting. Geta is a strange world without domesticated livestock with humans and Eight Sacred Plants serving as only familiar ties to good old Earth we know and love. Novel goes to great lengths to convey just how inhospitable Geta is to human life, in large part because there's, well, other life on it and all of it will kill you unless you know the tricks around it. What this has resulted in is perpetual food scarcity and cannibalism is not only NOT taboo, but also normal and expected at times. Bad harvest? Old will volunteer and everyone joins the Funereal Feast where the VIP prepared with plenty of meat strips to go around, bones to turn into broth and skin to be worn when tanned properly. You see, society on Geta isn't really familiar with concepts like countries and is more or less divided and ruled by priest clans. These sit on top of the food pyramid and govern in their own fashion. Two of such clans novel concerns itself with are Kaiel and Mnankrei as they inevitably come to blows in a world that does not know the meaning of war. Or even weapons.
Our aforementioned family belongs to the former clan, who cull their children all year long and do not reserve cannibalism for famine which has earned them a certain sort of reputation, and they get a specific mandate from up top - they must forsake the current woman they were pursuing to be third-wife and instead marry an unknown, so-called Gentle Heretic, in a prelude move to the upcoming clan struggle as Kaiel leadership suspects Mnanekrei leadership may be causing a famine to up the food prices or extort higher "flesh tithe" from weaker clans. It's all part of the great global picture dealing with the fact Mnankrei have big ships and Kaiel are land-bound which limits trade capacity in comparison. If that sounds kinda dull that's probably because it starts off that way and takes a backseat before you get some basic know-how regarding how this madhouse operates. Let's just say that Gentle Heretic, herself opposing cannibalism and who may have an artifact concerning God in the Sky, a star denizens of Geta can see shinning bright, has a role to play. Only for Courtship Rite to backhand you across the room dropping a rather impressive revelation, one that seems to have been spoiled in most summaries I've read after the fact. Three brothers send their loudest and wanton to test the waters with their bride to be as well as expand Kaiel influence. One of the wives is sent with him to temper his fiery nature as they masquerade to hide overt meddling.
I realize I haven't exactly told you much about the book. That's because A) can't get into it without spoilers and B) it really IS more about the world itself and reader becoming accustomed to it. There are brief pieces of fiction opening every chapter that set the mood just right for my taste. People here adore their skin with decorative scars and tattoos, and as rare form of leather it is seldom abandoned. For a technologically agnostic nature of Geta important clans seem to have access to chemistry and genetics to a mental level of proficiency. What we would procure technologically they achieve through genetic tampering. Kaiel leader, for example, is called Prime Predictor and is chosen based on how accurate his "prophecies" were when observed years later. Of course, no good leader just waits for things to happen and always nudges with just enough force to set things in motion.
Entire thing is extremely bizarre and my only complaint is that romance probably takes a good 20% of the book. I lost count how many times everyone has sex almost like saying hello to one another or just sheer dynamics of a marriage five people can have and all the drama that entails when it goes wrong. Strong recommendation despite that, though. I was taken aback by how Kaiel clan interprets discoveries that could shake their entire belief system and seemingly temper it with wisdom. Then again out of all priest clans their shtick is bargaining.
Aww yeah, I'm back with a quickie. Only wish it was for a better game, but Divide is what we have so we'll make the best of it. It just so happens today is my last day off so who knows when I'll again have the time to pen a proper review. Checked out some additional demos on top of those I turned into earlier report and cleared up my wishlist even further. Wasn't the exact opposite supposed to happen?
Divide
PC (Steam),
Science Fiction, Adventure, Action,
2017
TRAILER
---
Having finished Divide I immediately struggled whether a review would be forthcoming and that's kind of a rarity on my end seeing that I enjoy plopping out walls of text much to everyone's dismay. Why? Well, it's a game that both overstays its welcome and manages to leave a lot cut short. Let's check out how and why.
Starting at the very beginning game opens with in medias res setup and we control this unknown guy accompanied by equally mysterious woman as they both find themselves on the run from something called the Vestige. I have to admit it's kinda overwhelming at first because Divide doesn't really ease you into things, but compared to when you actually reach that moment in the actual progression, game certainly gives you a beefed up version of the main character with plenty of upgrades you won't really have then. Still, you continue running through futuristic corridors, activating strange nodes and firing upon security forces with some sort of energy gun only to get ambushed and taken out by a snarky henchman who's been teasing you along the way about the fact you two are apparently intruding somewhere you shouldn't be.
There ends the action bit for a while and our protagonist is taking caring of his daughter Arly on a train ride to meet his wife's acquaintance because he has something important to discuss with him over his wife's work... for Vestige Corporation. More than earlier adrenaline-packed opening it was this segment where we see very charming characters and believable father-daughter dynamic that drew me in. Sadly it also demonstrates rather weak dialog "system" where you use the right stick to choose one of the options and seemingly over-sized levels with nothing to do. We'll get to levels later on, Did I mention your wife Marian is dead? Yeah, her pal Alton hands you a case for safekeeping. Needless to say you open it back home, find a strange orb and AR lenses you put on. Imagine my shock when you end up back in those tunnels with no idea how or why you ended up there. Or where your daughter is.
If that sounds jumbled or disjointed that's probably because it was intended by the game and less so by me in this awkward summary. Basically, you end up somewhere with no idea what's going on and there's robot guards, AR nodes as well as locks you can interact with, the whole shebang. Our hero David only has one question on his mind – have you seen a little girl?
Apart from one major thing left that's all I'll say about the story because the rest would be spoiling. Not to say there's much to spoil, though. Other than brief dialog bits you have with your companion there's very little of it directly told to you. What there is exists in the form of news, technology, upgrades, etc text you'll come across while playing. I found all of it rather gripping and now knowing game end so abruptly I can't help but feel cheated out of this tremendous narrative that could have been. If you go into it blind and absorb all the entries you find from it's pretty interesting to follow how a company interested in technological improvements goes to become... this.
I'll cut the preamble short with a message you need to hear before playing Divide – this is a three hour game stretched to ten or so if you take your time. No idea why they felt the need run with this other than someone really likes having the player wander through identical corridors and similar room layouts, checking out identical console interfaces and looking for Supervisor one to get the Prime key in order to open the next segment of the underground base. I have explained about 80% of the game with that single overly long line. It's not varied and is the equivalent of "collect 3X instead of X to advance" kind of nonsense. Yeah, it takes you around the complex, but that's not a strength because you can only vary the few tilests so many times. I also lost count how many times you're simply left to find your own way using a very general map. Be aware if you have trouble orienting yourself or poor spatial awareness because I could see myself easily lost had I not taken breaks only after clearing entire segments.
To make matters even more confusing there's a matter of combat.
Which isn't bad. Entire game rather controls in this weighty kind of fashion where you have to account for cumbersome movements. Taken at face value this is a twin-stick shooter, but focus isn't on shooting at all as much as simply navigating levels and unlocking doors to advance. I actually found myself avoiding the peashooter you have altogether by running away from enemies, robotic or human, and instead hacking where I could. As you play capabilities of your AR lense only get better and reprogramming or assuming control of robot spiders becomes an option, for example. Amusingly enough game manages to avoid some kind of RPG talent system or such replacing it with merely locating upgrades you then integrate. Better ablated plating, faster gun recharge and capacity, all of those you could feasibly end up skipping. With almost no mandatory combat scenarios to speak of you might as well.
Within its element, when lighting and shadows intermingle as red alert bleeps in the background and squad of Vestige security is coming down a flight of stairs wearing their AR armor, Divide can look stunning for an indie game. I think the isometric perspective may be the deal maker for me because it just goes so hand-in-hand with the visuals Exploding Tuba guys chose. In rare few instances 2D backgrounds are involved it really doesn't stay together, though. Soundtrack takes a notch even higher. Looking at the music department during credits I realize why because they almost outnumber the developers. Let's just say moody ambient pieces work great, but it's not like composer was embarrassed to go all out for set piece moments. Delivered beyond expectations on both fronts.
Final Thoughts and Rating?
A twin-stick shooter largely in name only, Divide leans significantly more on the adventure side of things, sans puzzles you'd expect. Maybe outright turning it into a P&C adventure game could have resulted in more development time and avoided this blatantly unfinished storyline with repetitive underground complexes for you to wade through. Narrative concerning a dystopian future paired with cumbersome combat system in service of collecting points so you can unlock doors and progress don't endear this to me. Not even with impressive atmosphere and show stealing soundtrack taken into consideration. It's simply unfinished, or somewhat basic if you're being generous, in both of these departments with an abrupt ending promising a sequel more than likely missing in action.
I have learned two important lessons with this latest "saved by the bell" kind of intervention on behalf of Valve with Steam Game Festival (Summer Edition) bringing plenty of demos to try out – my wishlist needed some well-deserved pruning and there's an absolutely ridiculous number of RPGs out there, self-proclaimed or otherwise. Particularly in tactical domain. Making matters even worse I had more demos planned, but just gave up on writing summaries for quite a few of them. This is a nice way to raise awareness for all the indie projects out there, though. By the time this is getting posted there should still be few days left to try out your favorites.
In Multimedia related news I've knocked out another major anime show that has been on my mind since forever, but never had the time to sit down and watch properly. It did not disappoint. Now I'm just let wondering what to watch next.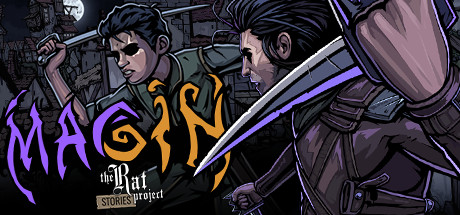 Developers are honest about the fact that Magin: The Rat Project Stories Very much a vertical slice of what the game is supposed to be I didn't mind a simple story about a boy looking to recover his mother from a local pub. Think adventure game meets card-driven combat with some major narrative decisions to be made yet the real deal here is dealing with out young protagonist's mental balance. In both adventure and combat parts due to most skills being inherently tied to, let's just call them PURPLE and ORANGE ends of the emotional spectrum that keeps fluctuating as you play. Shifting deeper into either gives bonuses and penalties. If you choose to opt out of combat, something demo offers when you start, this makes for a brief offering mainly enchanting with this dark fantasy look. Less so with Tolen's VA who managed to get on my nerves in shockingly short amount of time.
---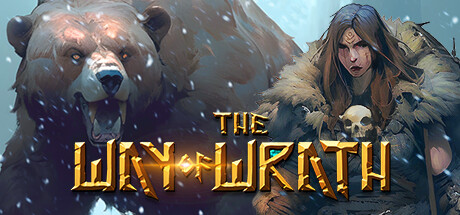 The Way of Wrath's premise based on what is shown here is actually rather interesting as you assume control over a party of warriors in ancient world while they use primitive weapons and bone armor to get into crude encampment they lost earlier due to betrayal... and maybe something else. You engage with the game in group turn-based combat, but damn does jank permeate every facet of the game. From minor visual bugs to getting caught up on geometry, general performance level and infinite load screens. Excusable for a beta, though. Bigger worry is how seemingly worthwhile character creation never really comes through in rather basic combat system. Not to mention all the non-combat options that are just there for show because this is poorly chosen scenario to showcase those. I am not particularly sold on the art style either which looks much better in screenshots over actual play.
---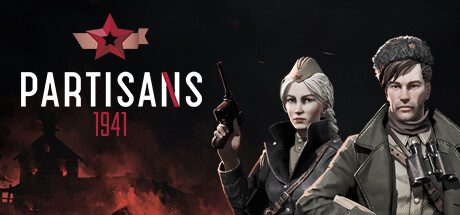 It would be extremely difficult not to draw comparisons between old Commandos games and Partisans 1941, although I definitely think there's some Men of War in its DNA as well. Escaping from a war prison on the Eastern Front our Russian commander is quickly joined by his army comrade and a local boy. After some aggressive negations guns are procured, but in traditional fashion stealth is your primary tool in getting around. Small unit tactics without reinforcements as you keep watchful eye on individual enemy's cone of vision, hide the bodies and hug to bushes as you move your squad around. Two points: characters are not as dead set in their roles due to some RPG system like choosing your skills on level up and once you issue targets combat is automatic. This is a problem when you have limited ammo and said skills can affect combat performance while player becomes a mere spectator.
---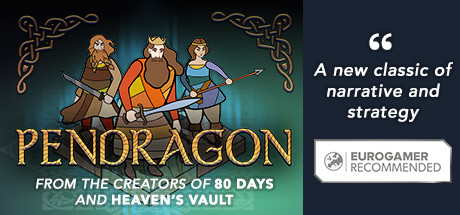 Plain description of Pendragon would be to say it's a narrative board game and call it a day with that alone. Thing is, I find myself wishing there was more to gameplay included other than choosing methods of movement as you go about boards and claim tiles before reaching the exit. Avoiding dangers along the way primarily comes down to keeping in mind how opposition can move. You choose from multiple characters, each with their own reasons for getting involvement in Arthurian legend after the Round Circle gets broken up by Mordred. Strong evocative writing really brings the setting to life and provided ticking off those two boxes is a major seller for you then Pendragon just might be something to keep an eyes on. For my own taste I think the game itself may be too simple to carry the narrative burden writers took upon themselves. Unless there's some major hike in complexity not featured here.
---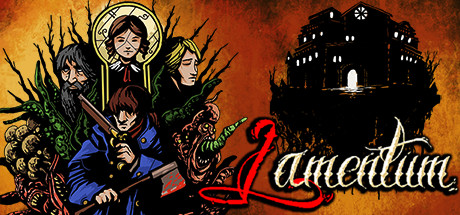 Lamentum demo may have had bigger impact on me purely because I haven't been into survival horror since, well, PS1 days, but what is shown is true to those roots. Getting the big names out of the way it definitely has that "3x3 inventory management and ink saves" from Resident Evil yet I would say general approach to scarce combat and seemingly psychological story draws from Silent Hill just as much. 2D pixel presentation is something it has in common with some other indie horror takes I've seen over the years. Our love struck protagonist's wife gets sick and with medicine being to no avail he seeks out a controversial doctor's help. Needless to say one night in his mansion and everything's gone to dogs with all hell breaking loose. It would appear game avoids more involved type of puzzles that would require specific knowledge and is content with basic item usage.
---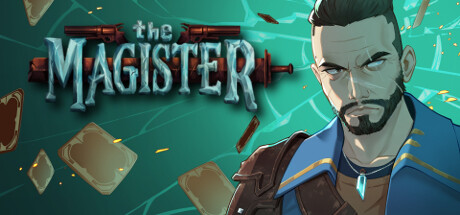 As far as generated story-centric RPGs go I'd say The Magister is definitely a novelty. One that has to be tested beyond the bounds of a demo, though. Doubly so with a case such as this one where you're the eponymous Magister sent to resolve a murder case of another in this far away village. There is no full character creation included here, but choosing between three types is telling enough because personality and flaws play much more in a dialog-heavy game like this one. When you're not talking you're resolving situations and combat alike through card battles. Well, battles may not be accurate, because only in actual physical confrontation is there a tactical RPG aspect whereas in calming someone down you're building up Empathy to lower their Rage level. Flow takes some time to get used to and RNG factors in, but it's certainly simple enough. See whether this presentation grows on you.
---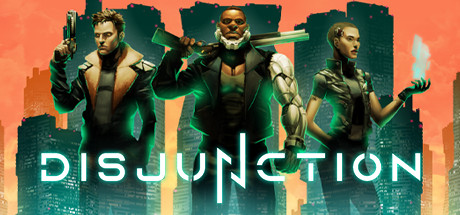 Disjunction seems like something I already played X number of times. Pixel art that can look impressive when not used solely to portray gray corporate corridors, stealth or action where it makes the most sense to choose and commit to one style, and finally that ever present character progression in form of upgrade kits and character traits. It's a cyberpunk story so you're figuring out who framed who, how are corporations involved and all that jazz. I did like how the hyperlink system in dialog is used to divulge more information, but in turn it could have also been used to de-clutter the dialog window. Speaking of stealth over action, because of course, it's amusing the game gears you towards that path from the get-go by giving you a ranged stun ability, ranged AoE stun and guaranteed critical hit on cooldown. That sounds like a formula for non-lethal takedowns to me versus a loud revolver it also sets you up with.
---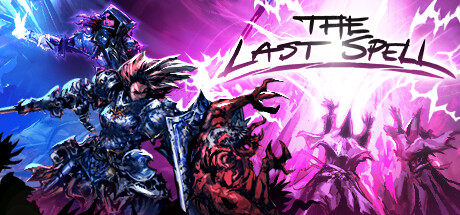 I have to confess not spending that much time with The Last Spell demo after realizing it was a tower defense game, but I think it still warrants talking about. If only because this is a turn-based variant and due to how much stuff there is to do. Seeing as you are managing heroes themselves and the town they're supposed to protect you have some variety. At night monsters lay siege and it falls on you to control the champions, each statistically realized character, in full-on tactical combat. Come daybreak you tally the results, take stock of town's productivity as well as rebuild, train and equip. Some of these segments may appeal to you more or less, though. I found combat to be somewhat bogged down because you're fighting a swarm of enemies so AoE attacks are your friend while said enemies still must be dealt with individually, for example. I can see it getting old quite fast.
---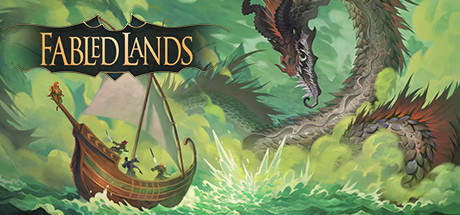 Fabled Lands has hints of story included in this package and impression I got was one of re-visiting locations to progress as you go very similar "take quest, kill enemy, bring the quest item back" cycle. You could say it's a CYOA expanded into a game beyond its origin, one where movement is executed on a map with designated hotspots for interaction. Character creation, where you do get to choose a class, carries its benefits well beyond two main forms of interaction – turn-based combat and skill checks via dice rolls, which resolve everything else. You decide when to stop rolling so RNG effect is kinda mitigated. We're also working with rather rudimentary combat system on a tiny hex grid that makes me wonder why even have it. I do admit being a sucker for fantasy aesthetics game delivers on with very strong King's Bounty vibes adapted for 2D look, though.
---
You look at Shores Unknown and see a shabby presentation, but goddamn if it didn't grip me despite all other shortcomings it may exhibit. Graphics are what they are, but they work. If anything they merely clash with the gravity of situations like fending off local bandits and seeing a tide of warships encroaching on a village our brother and sister find themselves holed up in. There's more to it as they advance the work they're on, but demo is quick to throw in couple of major hooks. Turn-based, yes, tactical combat may arguably be the weakest aspect in a sense how... lose it just feels. Characters are constantly fidgeting and maneuvering around so it takes a while to position. Or you lack fine control over attack execution in general. It's one of those cases where you have to give it time to adapt to how the game plays. Spice everything up with standard RPG progression and this may be the one to follow.
Hyouge Mono ( Historical, Comedy, Drama, 2011, 39 episodes ) + ORIGINAL OPENING
How do you even begin talking about Hyouge Mono?
I guess if you really broke it down to bare bone essentials it would be about this 16th century eccentric samurai who's obsessively into art, tea ceremony-related paraphernalia specifically, who keeps making funny exaggerated faces whenever he comes across rare pieces as his samurai duties take him across various war campaigns. Needless to say that would be grossly simplifying a show that isn't afraid to question "must I choose between being a warrior or aesthete?" question and even make it fundamental to its narrative. Talking about story would probably be rather drab because it essentially follows history from a certain point before Nobunaga Oda was betrayed and killed, outcome he kinda laid his own bed for, to later on as his shadow looms large across Japan. It certainly helps if you're familiar with feudal Japanese history to a degree from other sources, like Samurai Warriors in my case, or it could be somewhat messy as names, titles and events are thrown at you without constant reminders you'd get in something like Legend of the Galactic Heroes or such. Character designs thankfully look distinct enough to be memorable as everything from bushy eyebrows and mustaches are not steered away from. Add to that fashion playing a very real role and after a while you'll recognize who's who at a glance. Seeing as HM falls firmly under "characters talking to great lengths" rather than being an action show this is certainly helpful.
Interwoven into all these historical battles and politicking between famous figures lies the idea of imperfection or simplicity which permeates the artistic and merchant circles. Or maybe it's the other way around and martial stuff is just background to aesthetes debating the nature of art, comparing famous pieces and what they want for the future of Japan's culture identity. It is impossible to separate the two because HM treats them as equal in somewhat overblown fashion where people would trade a castle for a famous tea cup masterpiece, for example. Battle for unification of the land is fought both with armies and whether currently popular imperfect art can surpass the influences of perfection from China and alike. There's a funny scene when a Korean ambassador wonders why Chief Adviser is serving him tea in an uneven and broken cup, taking it as an insult and thinking Japan is so poor they don't even have adequate pottery. Needless to say tea ceremony itself plays a big role in the show, but it's not really obsessively dissected the way you might expect it to be. It's more of a medium to get myriad of characters' ideals across, and speaking of which...
Man, these characters. With 39 episodes to work with and tons of people you'd think they'd just get a mention only to end up forgotten, but shocking amount stick around through the years as story advances. Our protagonist Furuta Sasuke starts out as funny comedic relief due to his, well, otaku aestheticism, and I'm glad to say this aspect persists and is definitive pillar of his character, but at the same time he is a serious samurai as befitting the period. I have rarely if ever seen such duality realized to this degree because neither is really played down for the sake of other. He's not even alone at it because many other characters in the show exhibit developments and layers upon layers that would shame main characters in lesser shows. This is further helped by the fact there is no overt villain present and even the darkest of antagonists are only human beings trying to fit their beliefs into a rigid social systems. Hell, at some point Sasuke himself is pushed to distant tertiary role as we follow bigger fish in their own struggles that still relate to protagonist's own. Journey of unifying Japan ensures there's more conflicts and additions to character roster to keep things fresh. It generally airs on stoic wisdom. We learn why people will not actually follow a genuinely just man, but will one who cheats to get what he wants. There are characters arcs spanning from the very beginning to end with show relying on you to pay attention and getting invested.
Amusingly appropriate to how it treats such subjective works of art I would wholeheartedly say Hyouge Mono is a masterpiece in its own right, but one that will sadly remain unapproachable to most anime audience due to its very subject. There are introspections about self-worth and ambitions alike here accompanying what it means to be a samurai constantly aware of your own place in the world while serving as subject to your lord in his whims and demands. I had many laughs with just as many somber moments as people knowingly make wrong decisions or just end up victims of circumstances. Featuring one of the most outstanding endings packing a real emotional punch to the gut from someone you'd least expect it.
First of all – I hope you're all doing well with this craziness everywhere.
Much to my own embarrassment I'm digging out the ancient Ongoing category I thought would never see the time of day again... making me realize I haven't updated that layout specifically in two years. This is for games I've played enough to make an impression, that weren't demos or such, but I don't think I have enough material for a review. Sometimes this may also be for effectively endless games. So all in all, a light update for you and at least there are no reviews to post on Steam this time.
I also got around to collecting some Multimedia stuff.
There's a funny story to Exit the Gungeon and how I acquired it. You see, I bought the newly released title couple of days ago as a mistake. I saw "Gungeon" in the title and since Enter the Gungeon is on my wishlist I just assumed that was it. It never crossed my mind devs put out a spin-off title. Not being one to ask for refunds I decided to give it a go... and so began my Days of Troubles™.
Turns out I'm pretty damn terrible at the game. Probably not helped by the fact this is one of those "long term projects" kind of titles where dying, restarting with new characters and getting better is simply part of the equation with replay in-built replay value, but lack of manual dexterity can be laid entirety at my feet in every other respect. Weird part is I kinda knew it was gonna turn out this way the moment I realized there's a vertical platforming element to a bullet hell. Maybe I'd fare better with a gamepad although I can't see how analog stick could replace the mouse for targeting accuracy. Story? Eh, it seems to continue right after Enter ended and now you have to escape the collapsing Gungeon. Along the way goddess Kaliber bestows a blessing upon you so your weapon randomly changes every ten seconds or so. You can imagine the RNG fun to be had along the way.
Non-lift periods are cooldowns between intense action and where you're liable to get items.
---
Hello Games should definitely be commended for snatching victory from the jaws of defeat, even more so when you consider many, many developers would have rather taken the money and ran away with it, but unless you're already into what No Man's Sky is peddling I don't think that's really going be as important as it may seem.
What do I mean by that? Well, I can only speak for myself when I say I'm not exactly sold on "collect stuff so you can upgrade your gear so you can collect even more stuff faster" gameplay cycle game employs. Which becomes an issue because that's the framework upon which No Man's Sky is built. A lot of stuff has been added since launch and even some narrative, but that's not the selling point. It seems to be a bonus you uncover as you engage in former and explore/terraform/fight your way across the galaxy. Literally. This is also a kind of game where you wonder what more can developers add as they have more or less realized that (in)famous multiplayer feature promised at launch. There is fun to be had in occasionally jumping into the game before you're slowly pulled out as meeting basic needs to keep going piles on.
If having that third-person camera was a deal breaker it's been in the game for a while.
---
Kinda hard to believe last time I talked about ESO was in 2018. Also in an Ongoing update. Yet, here we are. A lot has changed in those two years with most notable additions two expansions further fleshing out the world. As of writing this I'm missing recently released Greymoor one, but that won't stop me.
On my own end very little has changed in that period, though. I even lapsed in logging for daily rewards and have only recently made an effort to try again. I created a new Necromancer character with whom I have yet to even get out of the [then] new Elsweyr tutorial area so that's a bust. As far as my old Sorcerer goes I've been spending my days just stealing from chests and pick-pocketing people wherever I can for no reason. I even put leveling aside, not that it matters much due to level scaling introduced with One Tamriel update, and just focused on fencing stolen goods for the gold. Can't say much about the performance update seeing as there's been no obvious change here. I really need to start playing ESO at least semi-casually if only for the stories.
Old staple of mixing different categories of armor is still in even if it looks silly. No reason why a spellcaster can't wear heavy armor.
Space Force ( Science Fiction, Comedy, Drama, 2020, 10 episodes ) + TRAILER
At a certain point, almost midway through or so, it actually becomes a drama about the newly formed Space Force with levity and humor, but journey to get there had to contend with shoehorning in a fictional take on modern politics and society that end up more detracting to overall package than adding. Basically, it has to constantly remind the audience Trump is seen as a crazy man who goes on Twitter tirades and even his opposition on the Left gets couple of characterizations. Best part is you have Carell taking the reins as a great comedic lead who has to deal with leadership as well as familial issues and is otherwise counterbalanced by snarkier Malkovich as his scientific counterpart. Their dynamic is great throughout, not to mention other characters I somehow ended up caring for more than I anticipated with their earlier introductions. Asian guy driving with a black woman and having a heated discussion about Fullmetal Alchemist came out of nowhere, for example. For all of my complaining about earlier references to real life politics, political figures and progressive bullshit, I rather liked how modern day grounded show felt otherwise in relatability. US space program being constantly one upped by other nations and pushing forward with more projects with comedic overtones as they content with espionage, oversight pressure, etc ended up being quite entertaining once it got rolling. That's also coming from someone who considered dropping the show after first few episodes. I would also to extent a big MIDDLE FINGER to Netflix for their cliffhanger endings in what is obviously just the first part of the planned script.
---
Moyashimon ( Comedy, Drama, 2007, 11 episodes ) + OPENING
Here we have Moyashimon, story about a college freshmen Tadayasu Sawaki who can see microbes with his naked eye and even communicate with them... or rather they communicate with him via their cutesy anthropomorphic forms. To make matters interesting he decides to leave his hometown to attend Tokyo's Agricultural University with a childhood friend Kei to expand their horizons seeing as they're heirs to yeast and sake makes respectively. What follows is equal part comedy and lessons about microbes. Former mainly comes from show's support cast, mainly featuring a pair of bumbling seniors and leather-bound assistant with her brusque attitude, but I was surprised by how Moyashimon actually makes an effort to explain the way this unique power could be used in research environment as it gradually expands the cast along the way for additional dynamics. Let's just say that for all the college antics and trying to get girls I sure as hell learned out more about fermentation than I expected, particularly when it comes to sake. Final quarter or so dips a bit because they introduce drama, and a cross-dresser out of nowhere, but even with that comedic relief characters come off as rather grounded with real problems wondering what to do with their lives. Expect light slapstick comedy with some life lessons from the wise old professor when he's not busy brewing alcohol on college grounds. For research purposes, of course.
---
A Hunger Like Fire ( Horror, Drama, 2004, 284 pages ) + QUOTE
I could've sworn I read A Hunger Like Fire already, but considering it happens to be roleplaying game fiction there's a possibility I've read about it or characters were features in Vampire: the Requiem material proper. Being familiar with the source material this is one of those cases where I'm seeing the author translate game terminology or mechanics into fluff terms everywhere I look. What's it about? Well, it's about two newly made vampires coming from drastically different backgrounds as they go through their nights - one barely piecing together what's happening to him and other enjoying a position of privilege as she was made by Chicago's vampire Prince. Circumstances have them interact more and more towards the end of a brief story, but for the most part they each get their individual first person POV chapters so reader can see both sides of this vampire society. Real kicker is we also get a few chapters dealing with much better established elders engaging in plans within plans schemes that incidentally involve these new bloods seeing as everyone is looking for that leg up. Contrast between someone who has played the game for two centuries and really misses scented grease in his hair to keep the bugs away versus nightmare made manifest eating dogs in back alleys because he doesn't want to hurt anyone is rather compelling. Could have done without the cliffhanger just after having the antagonist's fate up in the air, though.
I'm back and it only too me two weeks this time. There was a different game in the pipeline for this update, but it being a JRPG put a stopper on that. Those tend to take a while. Devil's Hunt was my idea of taking it easy. A diversion, if you will. Not one to disappoint a review had to be written regardless of game quality. As if to freshen things up I also finally go through an overlooked anime series, though.
Enjoy the read and stay safe.
Devil's Hunt
PC (Steam),
Fantasy, Action,
2019
TRAILER
---
It has been a while since I last played a title troubled on so many levels, but I guess Devil's Hunt proves such projects can and do still exist in this modern day of ours. Strangest thing is this seems like it has decent production. Not to say that excuses what we got in the end, though.
Game is supposedly based on a novel, but if this was their adaptation I have to wonder how much was left out or simplified beyond recognition to work as video game adaptation. What's left still makes for a decent hook – we play as Desmond, an affluent youth employed in his father's company and perfectly happy with his girlfriend, who on the very night when he decides to propose has his entire world turned upside down after said girlfriend cheats on him. In mad rage he commits suicide by car crash and ends up in hell only to claw his way out, meet some unsavory types and end up signing a contract to become an Executor. These enforcers and assassins in Lucifer's own employ are unambiguously evil as they reap souls, realization sitting with Desmond just fine as he sets upon a path of vengeance... only to realize things aren't exactly as clear cut as they seem. And what is this "Savior and Destroy" nonsense people keep referring to him? Rabbit hole goes quite a bit deeper as angels, demons and renegades get involved, but that's the gist of it.
Problem? Game is really, really weak when it comes to telling this story. Issue further exacerbated by the fact writing and VA are equally weak which more often than not ends up detracting from the experience. Even putting that aside for a moment it's just a very unevenly paced story. It is content to merely prod you along the way, sometimes skipping scenes and omitting key motivations, presumably due to cut content, so you end up with characters switching sides and such almost on a dime. It's incredibly jarring. That's in addition to introducing important figures and forgetting about them immediately following their introduction. Chiefly, game fails to build any connection to events or characters that transpire because it indulges in dealing with cliches without even aspiring to novelty. Protagonist has daddy issues? Rival who hates your guts? Both of those are bastards to the protagonist simply because? Check, check and check. Especially the former who gets hints of backstory development only to be swept under the rug. Couple dynamic you'd expect from Desmond and Kristen largely boils down to absent love interest and working on protecting her as a bargaining chip when stakes involved are MUCH bigger. Entire story department is a jumbled mess that never clicks.
But hey, this is a brawler, you might say. Why does story matter? Put your seat belt on because it's not like game itself fares much better when you break it to individual systems.
Oh man, performance. I stopped counting how many times Devil's Hunt crashed on me after tenth occurrence and simply accepted it as part of the package I'll have to work around. This meant repeating five to ten minute sections which wasn't a big deal, but hard locking my PC requiring rebooting to solve was. Let's not even mention humorous visual bugs like Desmond striking the ever intimidating T-pose and less amusing ones like game bugging out interaction prompts. Less said about horrendous, dropping to single frames-per-second performance towards the end the better. Overall impression is one of a game held together by duct tape that falls apart the moment something more than small arenas with mere handful of enemies or corridors are thrown at the player. And yes, this has adverse results later on when Devil's Hunt uses bigger groups and keeps spawning enemies to work around obvious technical limitations. I don't usually mention hardware performance, but in this case it warrants a massive red flag and something to keep in mind if you're allergic to higher levels of jank.
For what it is I think gameplay might be the second most notable element present. Because it works. Before I get into combat itself, which is the real meat and potatoes of Devil's Hunt, I should go into how it's all structured. There's next to nothing to do other than running across enemy groups until they engage you in combat. Meaning game is a sequence of linear areas where you will often be prompted to press that action button so Desmond can jump over an obstacle, teleport across set points, pick up few lore pages, etc. Don't even dream about doing anything other than running around because everything else is relegated to these telegraphed hotspots you cannot miss. I bring up this seemingly irrelevant point because I think other games have framed this differently by giving you the ability to jump or sneak simply to increase the range of actions you can do outside of combat. In rare occasions you have a fork in your path game the route you opt against will become unavailable meaning you better pray you've chosen the wrong path or those secrets/souls are getting left behind.
I played with the gamepad because it seemed appropriate for a brawler of this type and that made it all the more puzzling because it's the SHOULDER buttons that are assigned to attacking and not the front buttons you may expect. Light and heavy attacks are present along with very few unlockable combos. To spice it all up there are three fighting styles in the game and you should have them completely mastered by the end of the game as you acquire souls from enemies/caches to upgrade skills; Executioner (mainstay you'll use most of the time against demons), Unholy (used against angels and limited ranged capabilities) and Void (specialized style you advance in by finding hidden scrolls). Each of these styles gives you three slots you can assign their respective abilities to, but they also have passives like decreasing cooldown on abilities, increased health, etc. You can switch between the three at any point during combat, but I believe their effects are limited only to while you're attuned to individual style. Naturally, being an Executor you have a demon form you can change into when your bar is full which is quite the trump card as you rip and tear.
That's the break down, but how does it all work? Surprisingly competently. You'll run into typical problems like enemies getting stuck in cycles, but much better developed games are not exempt from those. Real issue is later on when game starts throwing higher tier enemies at you when simple demonic grunts are not enough. Getting caught between three ranged demonesses, two chunky boys in melee and fire tossers as your framerate dips is a marvel to experience. Enemy synergy is either totally absent or overly tuned so you risk getting locked into stun cycle or camera decides it wants to end you at that very instant. When you account for flabby finishers, stifling arenas and limited enemy variety you'll quickly see everything Devil's Hunt can set against you. There is a point when you have all three styles and enough points spent that you finally have control and you can see that glimmer of enjoyment before it is snatched away by sub-par execution.
Being a deservedly negative overview you may be wondering if there's something I actually enjoyed and yes, there is. Visuals. Devil's Hunt is a kind of game that looks amazing in screenshots. Less so in motion and once you play it for extended period of time, which reveals how limited its assets are, but environmental artist really did their their best. Hell looks stunning with rich color saturation and enemies are suitably demonic looking to get the idea across. Even characters look decent when they're not trying to articulate actual human beings. Sawyer in particular with his mysterious cowled wizened appearance, for example. Lots of pre-rendered cutscenes as well and someone at the development team really liked those car bits. I expected a kind of Alone in the Dark driving segment. Almost wished there was one...
Final Thoughts and Rating?
Plagued with performance issues and crashes in my case I can't say I recommend Devil's Hunt. In fact, you may quote me saying the exact OPPOSITE. Disappointment permeates this brawler with RPG elements following a hell-bound protagonist as he assumes the role of an Executor in Lucifer's service, but finds out it's not exactly as exclusive he imagined it to be. A highly flawed game employing limp storytelling that mostly misses key narrative beats with rather basic gameplay... yet I can't help but sympathize with the developer's very first outing. If there was one point of praise it would be rather impressive visuals until animations kick in. I just wish more of the production budget spilled beyond mere presentation. Give this one a wide berth unless you accept high levels of jank.
Mushishi ( Fantasy, Mystery, Drama, 2005, 26 episodes ) + TRAILER
I remember watching bits and pieces of it over the years, but I only recently saw Mushishi to completion.
Show's episodic anthology format lends itself well to watching random episodes yet seeing it as intended really made me realize what a gorgeous show it is. Not just from the visuals point of view, even though its picturesque landscapes with moody atmosphere absolutely deliver on that front, but more due to manner in which this entire package is presented. We follow Ginko, a Mushi-shi in semblance of the 18th-19th century Japan where backwards villages in the shadows of mountains are still aplenty while some technology has started to creep in, as he endlessly travels the countryside dealing with Mushi related problems. What are Mushi? This very question is raised about half dozen times in the show and definitive answer is never given, but they're a sort supernatural "basic life" on a different level from what we know. Mushi-shi are primarily scholars dealing with situations occurring when Mushi interact with the world; be it with humans, animals or just plain nature. It's given a folk beliefs and traditional Japanese legends outlook and how many seem to have come from unexplained Mushi that most people cannot see so strange things are just happening randomly as far as they know. For example, a young girl's voice causes rust to appear in her entire village or there's a secret price paid for a good harvest while everyone else is having a bad year. Lots of confused villagers making bad decisions out of superstition and refusal of good advice.
Major point Mushishi likes to lean on is that Mushi aren't really evil, they just do what they do because it's their incomprehensible nature which is the reason Mushi-shi have dedicated themselves to cataloging and understanding the unknown. Ginko himself is somewhat special in that he believes outright killing the cause is rarely a solution to problems and will endeavor toward amicable resolutions as he draws on his font of knowledge and huge box he carries around. While very few episodes are actually CENTERED on the protagonist I'd say he gets strong characterization over the course of the series - Ginko is someone who will always go out of his way to help if he can, almost in spite of his laid back personality. Show even sheds some light on backstory and some questions I wondered about. Like how someone traveling on foot keeps in touch and knows where to go urgently. Well, Mushi-shi found practical uses for all the varied Mushi out there. If there's a single defining characteristic of the show it's how, well, subdued and grounded it is. I assume this is the kind of thing that lead people to dismiss it as dull, but in my opinion it's simply not a spectacle meant to dazzle you but rather be a slow burn designed to entice you in with outlandish mysteries. Fact each episode is book ended by a brief summary of what happened after the fact, sometimes even months and years later, is that perfect cap I want on a story that anime almost never deliver on in this obsession to keep the status quo intact. Many are bittersweet, some tragic, but those just make the heartwarming endings stand out all the more for it.
As far as negatives go I'd say there's almost surreal level of sameface going on in a way I actually thought some were returning characters at first. You get used to it and based on what I've seen after the fact it's more or less staying true to manga, though. Trailer is also the very definition of misrepresentation and show is almost its exact tonal opposite. Definitely not a show for everyone, but I loved it.
Looking back on it I'm embarrassed to admit to myself just how long it took to cover Metro 2033 Redux with a proper review I wanted it to have. This is also where I'm unable to blame the virus craze, though. Here it is finally... and luckily for me I'm no completionist so one playthrough will suffice. Just to rub some salt into the wound I also had time to watch some anime and coincidentally they covered about 30 years of the industry.
Metro 2033 Redux
PC (Steam),
FPS,
2014
♬
Main Theme
♬
---
Having not played the original or read the novel game was based on I went almost blind into Metro 2033 Redux. Outcome of said stumbling? Well, it's definitely a game worth playing and doubly so commenting on.
Game is set 20 years after a seemingly nuclear exchange happened devastating the entire world in the process. For the relatively few people who managed to run for their lives and hide in metro stations what they knew was forever gone. One such, now called Exhibition, is where our protagonist Artyom comes from and is blissfully unaware of horrible things going down. What with encroaching mutants and general despair that's taken over the survivors. In a last bid to get help he is sent by his adoptive father to Polis, place acting as a sort-of capital for the metro stations people have turned into towns, and he is given a dog tag that will allow him to get in contact with the elite Spartan Order. Barely getting out of Exhibition alive Artyom embarks on a dangerous journey that could change everything and flush out dark secrets of the past, as well as future itself.
Putting my drab summary aside first thought that really hit me couple of hours in was "whoa, this isn't merely a throwaway story" and I was certainly glad to see that persisted throughout having finished the game. I imagine having roots in a novel helped in this particular case, but game pulls its own weight in ways only video games can thanks to interactive elements. Setting is a tremendous part of Metro 2033's story and that realization cannot be overlooked. Painfully bleak, one where humanity is barely eking existence amidst the mutants, bandits and revived factions of the past like Nazis and Communists, this story still somehow manages to be about headstrong defiance and spurring into action even when everything else fails. What really amazes is the manner in which this is generally presented – less boisterous and grand, more stoic and fatalistic. You could say this is a story only Eastern European developers could've told the way they did. This extends to a relatively small cast of characters and long lasting effect they have on Artyom even when they part ways, for example.
Probably the simplest description I could muster about gunplay would be how chunky it is. Earliest guns are makeshift creations firing bootleg ammunition because "real" pre-apocalypse ammo is used as currency in shops and guns control as such. I wouldn't say they're useless without updates or anything, but it certainly helps to spend when you reach metros if you like how a particular gun feels and you won't be replacing it. Which may be tempting because you can pick up whatever human enemies wield as long as you keep in mind there are three weapon slots total. There's additional equipment you can use, such as throwing knives for your stealth needs and multiple grenade types for when subtlety ends, and limited melee capabilities, but our protagonist's life will in the end depend on his boomsticks arsenal. And game doesn't really disappoint in that case by giving you access to trusty old type like revolver, machine gun and shotgun, but you will also delve into more exotic or variant builds. Now that I think about it I don't think I even came cross all the guns Metro 2033 has to offer.
Nature of the game also lends itself to being careful with ammo and scrounging for stuff wherever you go by finding keys to unlock safes, loot corpses or whatever is lying around. This feeds into oddly enough present stealth system. I wouldn't say this is a STEALTH game you might imagine when you think Thief or something, but I've distinctly found use for being quiet and taking down enemies without being detected. Hell, there are levels where creeping about is a distinct possibility and there are even alternate routes on top of multiple weapons have the silencer upgrade. Preserving ammunition is a positive that just might make you try it out... and throwing knives are recoverable, instant kill for most human enemies. On the flipside mutants will not participate in your delusions of stealth and have to be dispatched violently unless it's a specific scenario where avoidance is viable.
While I'm on the topic of gameplay I think it's worth pointing out the general impression I got from the game because it plays like an extremely well-rounded product and not something designed by committee. If you're thinking this is a corridor shooter you're only half wrong because it's not like you really go on open world odyssey or anything, but the way progression and levels are laid out you never get the impression game is making you jump through hoops. There's a healthy offering aplenty when you look at individual ingredients – on top of usual FPS trappings you have inclusions like keeping check of your air filter and mask condition, lighter and map to navigate, avoiding traps and enemies, etc. I would've personally preferred one less cart ride when you get ambushed by creepy crawlies, but there is rarely a boring lull in Metro 2033 Redux and designers knew just when to give you a breather by making the plot take you to one of the metros or talk with enigmatic characters to advance the story. Or maybe just have a chat and expand on the world itself.
In terms of presentation I can hardly say anything that's not evident otherwise by one look at the screenshots. It's a gorgeous looking game and makes that orange/cyan color scheme work for maximum easy on the eyes effect. Lighting in particular steals the show. You'd think subway and sewer levels would get old fast, but game starts on a high note and smart decision was made to occasionally throw you out under the open sky for stark contrast. Fitting with the rest of the game, soundtrack is rather subdued and depressing with reliance on strings and busting out that acoustic guitar for maximum "camping at the end of the world" vibe. I wouldn't say underused, but it doesn't steal the spotlight until action scenes step on the stage and guns start singing.
Final Thoughts and Rating?
Odd balancing act of approachable modern shooter tempered by inclusion of just-short-of survival elements and story demanding your attention, if only because you're not clear as to what's going on, Metro 2033 Redux is definitely a worthwhile package. Possibly even a genre standout in recent memory. Oppressively somber atmosphere opposing what it means to be human makes for a good story angle. With still strong presentation I have to say gameplay manages to impress by sheer variety put on display. Occasional bugs and jank can almost be ignored for 4A Games's first effort if this was what they managed to develop. Some clarity in Metro 2033's storytelling maybe could have been a welcome addition, but being in the dark and confused as Artyom on your first playthrough works as intended.
You Are Under Arrest ( Comedy, Action, Drama, 1994, 4 episodes ) + OPENING
Saw You Are Under Arrest and I can definitely say they don't make anime like they used to anymore. Sure, it's a four-part OVA with more budget to go around which definitely shows in exquisite detail and animation, but I think it's more due to sheer effort that went into chase and vehicles scenes in general as well as entire team doing their research. That's not to say our two female police officer protagonists are slouches, though. Is it weird that I'm impressed by the fact anime could seamlessly merge and bounce between action, comedy and drama while integrating all three in equal measure? Maybe it goes back to how Natsumi and Miyuki aren't just color-coded archetypes and instead come off as genuine people in their own right with nuances to their personality. They take well mannered jabs at each other, but at the same time they're consummate professionals when it comes to their job. I can't help but imagine how in modern version they would be exaggerated comedic reliefs who somehow still held onto their jobs as it was pushed into the background to allow more hijinks. Not here. Second half of the OVA is somewhat weaker due to contrived drama otherwise light-hearted drama could have done without, though. Would recommend as relic of bygone days... and Yoriko is best girl.
---
Drifting Dragons ( Fantasy, Action, 2020, 12 episodes ) + TRAILER
Replace whales with dragons, whalers with drakers and Drifting Dragons is what you get as story soars high into airship territory. Story uses new recruit Takita as POV for the audience as she learns the ropes and play straight man to everyone's antics, but isn't limited to her alone because you really get to know what dozen or so crew members are about and some even get their own story bits for characterization's sake. Which is good because while draking makes for interesting premise it's the slice-of-life and what these people do between hunts which is really the main focus. Couple of story arcs are introduced and resolved to vary things up along the way as we see how and why they do what they do. I think characters themselves could have benefited from more background information, but you could argue they all left their old lives behind and that's the point. It would perhaps spice up their otherwise one-note nature, though. One more take I got from Drifting Dragons is I wish Japan would finally get over their notion that 20-ish frames-per-second looks good with 3D. CG used in the show ALMOST looks right, but it's this intentionally choppy animation that drags the entire affair down which is a shame because we have some pretty damn expressive characters, facially and body language-wise, compared to traditional approach where animators have to be content with only the barest of essentials. At the end of the day it feels like we got a look into regular lives of these drakers and there's no moral preaching about them being evil for what they do or anything.
---
Strait Jacket ( Science Fiction, Fantasy, Action, 2007, 3 episodes ) + TRAILER
Imagine if you will an alternate turn of the 20th century where magic was proven to be real and implement as a force alongside technology in every walk of life from medicine to engineering. This magic also brought forth a kind of curse where people who use it too much turn into body horror monsters dubbed Demons and lose their minds. Eventually so-called "Mold suits" were devised and using them guaranteed safe use of magic. That is, before your casting limit was reached or suit malfunctioned. Enter Sorcery Management Bureau and elite unit of Mold suit wielders who are called to action when Demons appear in kickass power armor knight suits and guns to channel their attack magic. They are called Strait Jackets and these are their stories. Sadly, I think setting and backstory, both of which OVA delivers in bare essentials, are the best part here while the actual "stoic outlaw doing the right thing regardless" is kinda worn out. Rayott Steinberg fits the role as unlicensed Tactical Sorceror at odds with SBA staff as we see three cases over the course of just as many episodes. There's personal drama involved and sort of predictable finale, but I still think Strait Jacket falls flat overall due to uninspired direction or possibly highly limited budget. Suits look great, but I think this may be a case where reading the LN in question may be a better choice due to a lot of elements simply left unexplored. Like the left-wing Ottoman terrorist group or how this variety of magic actually works, for example.