Arby's Backlog Hell Arbiter Libera's profile
~ Let's Get Some Games Done ~
An Ongoing Exercise in Clearing the Backlog Extraordinaire
Nothing special here for now, really. Just my updates divided for somewhat navigable lists using the artwork I used when updates were originally published. Maybe I'll add more to the "homepage" at some point, but this is serviceable for now.
---
---
A quickie two weeks since the last report. As usual, there's a catch – this time I bring you four demos I tried for games I was interested in. It turns out we can still benefit from games having demos if only to save us some money and get others to judge just how poor my taste is. In order of posted impressions: Mistover, Bound by Blades, Ukhar and lastly Dry Drowning. Lest it be forgotten, like it tends to be by yours truly, there are also some brief multimedia offerings this time around at the bottom so knock yourselves out and have fun reading.
I suppose it was inevitable Darkest Dungeon clones would pop up eventually and yet calling Mistover that would be severely underselling it. Taking a brief glimpse at combat screens and overall mood developers were going for would leave you with a particular impression – gothic fantasy with anime girls taking the lead. And... that's not wrong, but unlike the former, Mistover has more roguelike elements in its DNA when it comes map exploration outside of aforementioned combat. This translates to somewhat traditional implementation of class skills where a Paladin, for example, can rush obstacles and clear tiles allowing you to progress, etc. Having exploration phase presented with a tangible map and not a winding corridor lets you actually avoid encounters, choose your routes more hands-on and decide whether you want to look for a key to unlock that particular shiny golden chest or rush for a completion teleporter instead. What I'm trying to say is stuff between battles isn't there just for atmosphere's sake or to pad out the run time.
Still, combat matters and if you have ever played Darkest Dungeon you kinda know what you're getting. Difference is you have FIVE characters and they're not in conga line, but rather take their places in 3x3 grid, which that applies to your enemies as well. This changes how recommended positioning, skill effects/range, party composition and other basics operate. There's no sanity mechanic and [almost all] characters have mana pools to work with when activating abilities. This doesn't mean combat is static because that sanity tug of war element has been replaced with both fairly conventional and dynamic combat. Taking a critical hit, for example, usually leads to victim in question getting jolted and increasing their speed or resulting in interrupting counter attack. There is plenty of meat to bite into here if somewhat lethal combat is your drug of choice.
VERDICT: Wishlisted for now, but uncertain if I actually have it in me to play for long stretches. This is a formula that either clicks with you or doesn't when it comes to more than mere dabbling. Story regarding "something-something-dimensional vortices-something-amnesiac party" is just a framework to go dungeon delving, keep doing it, level up the party and get better equipment while replacing fallen heroes. Keep in mind this IS a rather harsh game and it most definitely did not ignore that aspect from its chief inspiration. Ironically, it's probably more brutal when it comes to roguelike exploration because those food reserves and luminosity go out like crazy and you have to be constantly mindful because bad things will happen otherwise.
Turns out various cute anime mods for that other dungeon crawler were popular enough to spawn a game of their own.
---
Getting around to actually playing Bound by Blades I can safely state I'm not exactly impressed. Why? Well, I guess the best description would be to say it's an action RPG with some progression in the form of gear you craft in the village. All combat doubles as boss fights with four "spots" connected by lanes your cute cat character dashes to and fro as you dish out and receive damage along the way. In combat terms it's a simple affair with light/charged attack alongside block and dodge at your disposal, but I think MOBILITY is key here as you need to constantly move to dodge and weave through incoming attacks. Some special abilities pass through your block so there's no explicit spammable win button either and you do get some potions if things rough alongside three re-tries for each fight. Resource gathering also plays a major role, as you get more materials after each fight, seeing as you need it to craft new pieces of gear and upgrade existing ones at the village shop. Story is something I can't really delve into as you merely get the occasional text blurb here and there with not much else to go by. Then again, story may not be be the focus as much as genuinely inviting, soft visuals and seeing your character change with each new shiny loot piece.
VERDICT: Would not recommend as is. Ignoring the fact game's formula gets quite repetitive on demo impressions alone, I think there's also a major problem going on with the way content is clearly gated behind grinding for ingredients so you can "level up" aka doing same old boss fights to gather enough stuff for new upgrades. If this is evident three fights into a demo you have a balancing problem requiring some attention.
Remember what you know about slimes. No, not about getting into every crack, about splitting into smaller versions and being annoying to kill.
---
Once in a while you want to try something blind. Ukhar was that something for me and about a minute in you can tell it wears its influences on a sleeve – Legend of Zelda is strong in this one. You get a tidbit about great destiny and dangerous raiders to fight befitting a story of a young warrior that is our eponymous hero Ukhar, but this appears to be a strict case of scarce story scenes to drive a very basic plot forward. Yes, they kidnap your woman because that's part of the package. Sadly, I think the "basic" part also extends to gameplay as well. Uninspired would really be the most appropriate term to use here. I do like the absence of a shield which encourages you to play more aggressively when combined with a throwing weapon.
VERDICT: Strong pass based on the demo. It has to be emphasized this was a technical mess and I spent about a quarter of my play time trying to find ways back into level bounds after getting kicked out on seemingly random basis. Uninspired opening dungeon layout didn't help and probably the greatest danger came from spikes rather than enemies testing my skill.
Glitchy, green dungeons of demise. Don't forget re-spawning enemies.
---
I'm not one for walking simulators or their ilk, but I suppose in this case that doesn't really apply, now does it? This is worth pointing out because I got the demo thinking it's just another VN albeit with somewhat atypical aesthetic seeing as anime representation remained absent, but I have to admit my own prejudices got the better of me. Dry Drowning definitely stands out visually and yet it was its well-realized world that drew me in even more. There is a sense of belonging and history here instead of the usual "player is an idiot, let's explain everything even though characters should know their own world already" game takes in strides. We follow a detective and his assistant as they work on solving a particular case that may discredit a political leader of an infamous party with a very no-nonsense stance on social matters like immigration, welfare, etc. There were some parallels drawn to real life situations and events, which I never really like seeing in my games, but this pulled it off well enough to not detract from the murder mystery story we just barely got a taste of and I already wanted more. By the end I was dreading the very same thing crossing Mordred's mind and being that much in-sync with the protagonist is a good sign for immersion.
VERDICT: Wishlisted and scoping the horizon for good deals. I'll almost certainly get around to this eventually. Making some hard choices and memorable characters worked wonders in just over an hour demo lasted for me. Also, an actual numbers puzzle! Color me surprised, doubly so because there are point & click elements to the game go beyond just talking to people you get in VNs as a rule + some Ace Attorney-style examinations. Give it a try.
Not everything gels visually as well as I would've liked, but animated noir characters definitely stand out.
The White Company (
Historical Fiction,

1891,

416 pages )

It's kind of a shame most of Arthur Conan Doyle's bibliography has largely been overlooked or outright ignored by the masses in favor of just fawning over his Sherlock Holmes writings because this is one of those cases that should definitely get more attention as far as historical fiction goes. Archaic language Doyle uses takes a while to get used to, but I think The White Company's principal problem are kinda flat characters who wear on their sleeves what they are and tend to be one-note about it. Protagonist Alleyne, for example, kinda gets swept up in everything relatively quickly after being raised by monks and takes up war as second nature too easily simply because he has a birthright to fulfill now so he embarks on ADVENTURE, HO as a result. Characterization in general is not something I'd praise highly, but that immersive and authentic writing definitely is. You will believe this is the 14th century with all the gallantry and knighthood as you follow along the Black Prince's campaign with verbose prose and perhaps overly flowery descriptions at times as you double back to get over some forsooths and such. Since I haven't read Sir Nigel I can't exactly go into how (dis)similar the two are, but apparently they're quite close according to others.
---
American Factory (
Documentary,

2019,

110 minutes )

Chilling as all hell story about a Chinese investor re-opening a glass factory in the US, but then again what do you really expect when you let a company operate on your soil with promised freedom from any union involvement and with percentage of workers from the motherland who basically serve as overseers for the "unruly and lazy" natives? It's a disaster waiting to happen. Further amplified by the fact you maintain this American management filled with yes-men interested mainly in pleasing their Chinese owners. I mean, it's clear former GM employees who enjoyed their $29/hr got hit hard when it was reduced to under $14/hr under new management, but you have to be desperate to work in such conditions and it only gets worse over the course of a documentary. If anything it just made a case for automation. I was rather surprised and impressed that it didn't paint the Chinese as the evil overlords, but rather let their actions speak for themselves. How they come across will vary depending on your cultural background, though.
---
Demon Slayer: Kimetsu no Yaiba (
Action, Fantasy,

2019,

26 episodes )

I got this one on recommendation I don't regret following through on. Definitely a visual spectacle insofar that even CG was integrated cleverly and didn't immediately pop while you're engrossed in the action itself, but I think changing the setting to something different from "Isekai Fantasy World #256" doesn't dramatically alter the show in terms of its core because it still primarily deals with fantasy elements. I like the change and avoidance of certain tired conventions like having a tacked-on Demon Slayer school or something in favor of giving our protagonist an actual JOURNEY to embark upon while he's looking to cure his sister and get some hot blooded revenge on the side. No real depth to characters yet can I really claim surprise considering how much Japan loves their archetypes? It's well produced, fight scenes were definitely the highlight and reason to watch the show alongside that pretty rad soundtrack. I liked it for what it is. Could've ended on something other than a movie cliffhanger, though.
Extremely convenient sunrise will simply have to suffice so I don't post better GIFs spoiling upcoming fights.
Nothing worse than coming back from an extended break only to have a game barely clocking in couple of hours to show for it, and that's after aborted second playthrough because I realized I don't really care for achievements that much. Game I'm talking about is Viriginia and it certainly made what I like and dislike much clearer. I also got around to finishing a novel on the side, but I think I'll put it in the next update when I have more non-game material to talk about. Little known fact - Arthur Conan Doyle wrote more than just Sherlock Holmes, forsooth.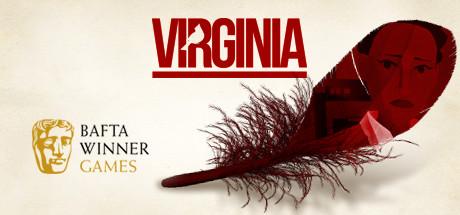 Worst outcome from the entire affair is the more I look into them and play them, less tolerance I have for walking simulators as such. Which is a shame because Virginia is honestly quite a good one. High production values all-around and obvious effort went into this project. It's also a walking simulator seemingly hellbent on setting your pace and putting its intentionally jumbled narrative ahead of everything else it may have had to offer.
So, what's cooking? We step into the shoes of one Anne Tarver, fresh FBI graduate who just got her first case assignment. Paired up with a more experienced partner the two embark to a fictional town of Kingdom where they are to investigate a missing child case. Twist is Anne's superior instructs her to keep a close eye on her new partner, Maria Halperin. She may have some secrets of her own. That's the premise and what we have to work with for a while, but as the game itself quickly reveals, there's more underway and you can't tell WHEN a lot of it is happening. So don't let anyone tell you there's no story in Virginia because there sure is. It's simply told in this fragmented fashion where everything will only click towards the finale as you get context for game's multiple events.
Like I mentioned in the opening Virginia is a walking simulator at heart and you better learn to love its scene transitions and short chapters it employs. And I'm talking mere minutes at times here. Game has so much to actually cover it loves to keep them reins firmly grasped making for "you're riding shotgun, enjoy" experience for the most part. Effect further amplified when you actually have freedom in couple of chapters only to not really know what to do because you expect the game to wrestle said control away from you at any second and push the plot forward. Inconsistent reliance on this design approach endured until the end and I was never comfortable in these shoes I was wearing. Not to mention there's really no such things as puzzles or even voices, although I would give Virginia high marks for omitting the latter while making the narrative work regardless through emoting and circumstances. Which leads me to...
Production values aka one aspect I unabashedly liked. Don't be fooled by this stylized art or lighting saturation because they really gel well together visually. Provided you don't mind the black bars in the effort to simulate being "cinematic". On top of this alone, taking into account there's a quite a lot of other characters you come across and interact with, I can only praise the animation work. Effort went into unique assets for even the most minute of actions, especially so because it's a first-person game taking into account our protagonist is quite corporeal when you look down. Even the music is outstanding and far cry from being filler. Not to say there are no atmospheric tracks in the game, because there are and they're quite evocative, but it's when the pacing ramps up and you get into high-driven tracks that you really feel the blood pumping. Let no one judge a game's soundtrack based on its budget alone.
At this point you may have been lead to believe I'm being disingenuous by proclaiming I don't like Virginia and then largely praising it. Thing is, I do believe it's a good game. I just don't like it and articulating that is really the hardest part. Story which jumps around to excessive degree, keeping the player guessing until the end, little to actually DO in the gameplay department, etc. All of these are slights, minor or major, but I believe my greatest criticism can really be summarized by saying "they really should have made an indie movie instead".
I don't think I'll be able to handle it if there's a backwards speaking dwarf behind that curtain.
Well that took a smidgen longer than expected. Only.. a MONTH since the last one? Damn. Where did the time go? Anyway, I bring you some monastic strife with Ken Follett's The Pillars of the Earth and warn you ahead of time it's the kind of game that needs replaying to get all cheevos if that's your thing. Fortunately, I'm lazy immune so all's good on that front. I'm also back with non-game stuff after taking a break in the last update with a healthy variety – City, Mindhunter (Season 2) and The Dark Crystal: Age of Resistance for your perusing pleasure. I'll probably just do bold styling for these from now on because it's easier. Openings get way too colorful if I just post the usual formatting.
Ken Follett's The Pillars of the Earth
☉
PC (Steam),
₪
Adventure,
☑
2017
♬
Main Theme
♬
---
For once my source material "expertise" comes second hand because in this particular case with Ken Follett's The Pillars of the Earth I actually have not read the original book, but instead watched the TV show based on it. Comparing that to this game adaptation I noticed quite a few beats they seem to share between each other. I wouldn't say latter was styled after former, though. My assumption would be strong source material influence can be be felt on both takes, so let's dig in proper.
It is the 12th century – the Anarchy. Not just any, mind you. Specifically the period in England's history where there was an ongoing succession crisis over who would inherit the throne and continued fighting between Stephen of Blois against Empress Maude escalated. You would assume this would make for mere backdrop to game's events, but as the years go on the cast becomes more and more involved with it alongside their own problems. What are those? Well, there are multiple POVs to the story and even with their eventual convergence there's quite a bit to process and it is important to do precisely that considering characters are this game's chief asset.
While there are quite a few notable characters in Pillars of the Earth there are three protagonists we take control of: Philip who will largely be dealing with the Priory situation and getting the cathedral [eventually] built, Aliena as she stands in for the nobility angle and tries to fulfill her oath and lastly Jack, an outcast kid before a run-in with fate eventually turns him down a builder and sets him on a path of his own. Like I said above all three of these essentially have their own arcs that will eventually end up together seeing as their interests and problems become one and the same. On the flip-side you also have the antagonists who are not as well defined, though. Hamleighs in particular are simply another family of greedy nobility who come into conflicts our protagonists because they get in their way and due to "who supports whom?" political background in the country. Bishop Waleran could make a viable central villain, but he's simply not present enough to garner such interest. Then again maybe I'm looking at it the wrong way because the way characters are portrayed makes them fall more on the believable side – they're all flawed and have actual agendas. This is not the kind of game where everything orbits around player's choices and such. These people have backgrounds, quirks and stories of their own you're a participating spectator and have a hand in when it comes to making choices that don't necessarily cascade as much as you'd expect them to.
This inevitably takes me to the game's story. Don't worry for I won't go into spoilers, but it is worth noting how the game's source material seems to rear its head here. There's no other way to put this than to say structure is somewhat atypical because it doesn't exactly adhere to typical formula you'd expect from video game storytelling. There's no seemingly mandatory three-act structure for each of the three "books" game is divided into, and further into individual chapters within those, as each seems intent to work on its own and is fully aware of what preceded and proceeds it. Probably the benefit of working with completed material to draw from. You should also be mindful of the fact this means certain things told or hinted at the very beginning will get callbacks or play vital roles towards the very finale, though. Key events from distant past loosely related to the main cast will be brought back which is thankfully not a problem in practicality because the game does not expect you to do much detective work on your own.
As far as gameplay is concerned I really wish I could tell you something don't already know, but this is a point & click adventure when you get to basics. Continuing modern trends there's barely any tangible puzzles present, but I've come to expect that with continual shifts more towards pure "story experiences" or whatever kids say these days. I did like how Daedalic varies it up, though. Not so much with annoyingly timed QTEs which are, thankfully, used sparingly for appropriately context sensitive actions. Good variety inclusions would be stuff like overland map travel actually being visually represented and you often get to choose the course of action when presented with such. Naturally, this is a fixed narrative and yet you can make "mistakes" by simply making bad calls. Especially in Book Two where I evidently did everything wrong leading to a major character death. He was substituted with a replacement game established earlier as a safety net, though. Dialog definitely plays a much larger role than you'd expect from a classical adventure game Pillars of the Earth is styled after versus genre's "new wave" spawned from Telltale formula. Also worth noting is while it's never made a big deal of choices definitely matter. Once you remove the "X will remember that" pretentiousness you embrace this feature as something naturally present so you don't stress out over what ramifications it may have. And it does have plenty, but game is not playing pretend to be a Choose Your Own Adventure kind of structure. There is a fixed story here that waits to be told you get to tinker with it to a certain degree.
Visuals are usually something I point out if they're notably bad, but this time I'll say game looks amazing. Those hand drawn backgrounds are breathtakingly gorgeous and looking back on some of Daedalic's other games you can see their artists make a damn fine job of it. What I was less impressed by was how characters move across these backgrounds. Because they're both 2D assets you get this resizing, rotating and shuffling they make as move because they're supposed on the backgrounds. I'm not sure whether going with 3D characters would've worked out of the better because there are moments it looks awkward. Makes for great still shots, though. Soundtrack is equally as impressive seeing how grounded it is in setting-appropriate choice of tracks. Chanting and strings never get old and can convey everything from ominous to folk songs meant to raise good cheer.
Final Thoughts and Rating?
I'm surprised by how authentic it tries to be for the most part; the way marriage, church heresy, absolution of sins, etc are treated is certain not phoned-in. Being sort of familiar with the material I also appreciated the somewhat atypical plot structure it employed compared to usual video game trappings. You don't have to end with a stinger every time to hook the audience. Major props for not really going with emotional manipulation the way Telltale did with their series' and characters who seem to be grounded as well as believable. Penultimate chapter was way too rushed in my opinion, though. Some elements, like Alfred and Waleran's fate, are kinda glossed over after you do a brainstorming session to figure out basically everything game built up to, perhaps too subtly at certain points.
City ( ₪ Science Fiction, ☑ 1952, ⇲ 251 pages )
Here we have an anthology of eight stories, albeit one connected by an ongoing narrative and threaded together with a peculiar premise – far off into the future mankind seems to have disappeared and our inheritors, intelligent dogs with their robot assistants, are piecing together what these strange beings were and how they relate to their "doggish" ways from said stories as they express varying degrees of disbelief and reverence. Quality varies on story-by-story basis and I didn't really care for the earliest ones, but as it escalates it becomes more engaging as we follow a family of Websters and their successes and failures across the centuries until they almost become synonymous with the ever-elusive humans. How did dogs learn to speak and become the new masters of the planet? What will they do when another threat rises to challenge their peaceful way of life? If you take into account my solid recommendation it falls on you to give it a read.
---
Mindhunter, Season 2 ( ₪ Crime, Thriller, ☑ 2019, ⇲ 10 episodes )
Well, second season sure came quickly. Or should I say was late to watching the original as I mentioned some time back when I talked about it. This is honestly more of the same with two major differences that bring the season down for me. First, there's the matter of Tench's autistic/killer in the making son arc I don't really care for much myself and is either setting up the obvious or supplanting expectations. Following that would be show's increased focus on just one case, admittedly notable case of Atlanta Murders, while the usual interviews and behind the scenes stuff got shafted to a degree. I preferred the first season's structure in that sense. I'd still say give it a watch with a "see the first season" asterisk attached.
---
The Dark Crystal: Age of Resistance ( ₪ Adventure, Fantasy, ☑ 2019, ⇲ 10 episodes )
I went into this entirely skeptical, but goddamn if I wasn't impressed by the end. It goes to show practical, specifically puppetry in the Dark Crystal, with hints of CG for what's just plain impossible to do otherwise really is the way to go when it comes to special effects. By the time last few episodes rolled around I was wondering if they were going to retcon the movie entirely, but alas is just typical Netflix "let's dump the entire season at once" and then make you wait for the next season after a cliffhanger ending. If you don't know Age of Resistance is a prequel to the original movie preceding the Gelfling resistance where they rose up against their Skeksis overlords in a fantastical world of Thra. Terrific story and characters which sadly end on a cliffhanger the way Netflix shows all seem to... as they trod on their way down to a downer ending the movie itself picks up at. Heartily recommended and you don't even need to have seen the movie first.
I had honest-to-god intentions to turn Batman: The Enemy Within review into a full fledged one like I do with single games, but I realized quickly that would simply translate to rehashing those same old points I seem to write for every Telltale game. Giving my older reviews a quick glance confirmed that so I opted out and chose instead to do it fast and dirty with the most basic points. Could've shorted it even still, but hey. Going cold turkey overnight is hard. ( ͡° ͜ʖ ͡°)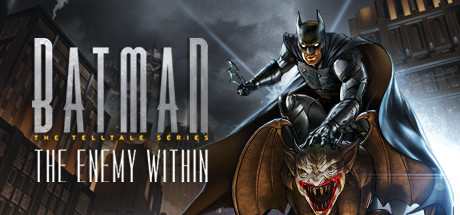 And so we've finally reached the end of the road with this final, shenanigans-free Telltale release. Sure, there's one more The Walking Dead entry left with its own platform hopping baggage and all that, but Batman: The Enemy Within was the last real game developer took a crack at. I reviewed the original entry as well and honestly almost everything established there still stands, almost further amplified with most points listed there. Which amazes because I really enjoyed this entry more.
What was previously about Batman's relationships with couple of characters is now distilled to a very briefly featured character of John Doe from the last season. If anything, Batman's rogues gallery is much stronger this time around AND story itself is actually rather well-written for what it is almost despite Telltale's usual obsession to one-up with each episode or throw twists at you for no reason. I think that was the first standout that really made this distinct from the previous season which was kinda all over the place and leaning more on "look,we need to introduce these characters so let's trot the all out while torn between multiple uneven arcs". This time they actually have a plan and work towards it. Only the very last episode goes in this odd direction, but what did you expect with Joker being involved?
That relationship Joker and Batman, as well as Bruce Wayne, have in the game is its cornerstone despite The Enemy Within throwing a curve ball at you early on thinking this is about Riddler and Riddler alone Hell, there's an entire episode where you barely don the Bat costume and spend the entirety of the duration working undercover getting to know the criminal underground. You spend even more shaping the character of Joker as such with your actions and guidance. Sadly, this is one of those cases where if this was an RPG or in the hands of a developer who didn't deal in smoke and mirrors we could've gotten some real resolutions, but I still think the end result was extremely satisfying as it provides an alternate relationship dynamic you don't really see given the origin nature of the story. On Joker front, at least. There are some extremely final decisions much closer to home Bruce gets to make I was not a fan of. That's one way to end your story.
Gameplay-wise, well, I'm tired of sounding like a broken record with this, but it still bears repeating – someone at Telltale really had an ax to grind with gameplay in their games. I think there's barely an hour or so in the entire game, which took me about nine hours to complete, that was dedicated solely to actually moving the protagonist about doing, you know, adventure game stuff. Formula has by now been clearly distilled to dialog where characters beat the player over the head by either encouraging or admonishing their choices, and QTE powered action scenes which do admittedly look really nice and kinetic. What started back with Michonne really went places compared to earlier clumsy beginnings. Also worth noting is my switch to SSD since the last game so I'm not sure whether Telltale really improved their engine or whether my hardware changes had significant something to do with it, but all the performance issues as scenes loaded and unloaded seemed to be gone for me. Props where they're due even if no one is there to hear them anymore.
So, how did it fare? Pretty well, actually. I certainly did not expect to get this level of quality and I think it shows how tighter writing benefits the process and integrity of your story. You don't even need to have played the original because you can create your own "world state" when you start with this one. Part of me hopes some of these choices result in tangibly different consequences, but I'm satisfied with the results I got regardless.
Suicide Squad tie-in character of all things.
As promised in the last update this one is late and wall of text strikes back with a vengeance. This time something recent as I cover Vampyr which happened to be one of the very few purchases I made with the price tag going over 15€. Knowing my luck it'll pop up in Humble Monthly soon enough. I think it was worth it seeing as its hook definitely appealed to me. And now I'm even more hyped for Bloodlines 2. In the effort to not make this about just one game I also posted some brief overviews of non-game stuff under MULTIMEDIA I managed to experience since – The Swordbearer, Mindhunter and JoJo's Bizarre Adventure: Golden Wind. This new format suits me seeing as I don't have to be all elaborate and like to get the point across anymore.
Have fun and enjoy the read. ◕‿◕
Vampyr
☉
PC (Steam),
₪
Action, RPG,
☑
2018
♬
Main Theme
♬
---
Have you ever wondered why there are so few vampire games out there taking into account their popularity as supernatural creatures in public zeitgeist? What happened there? And I don't mean just "Twilight ruined it for everyone" which seems to be a prevalent opinion these days. Well, Vampyr sure seems intent on taking it back and even rocks a historical period which managed to stay untapped by video games even though it was quite a powerhouse for vampires considering the legacy penny dreadfuls left. So let's see whether it held up or not.
We assume control of Jonathan Reid as he stirs from a mass grave following a rather cryptic opening about some queen or another you don't really get full context for until the very finale when things escalate in a major way. But for now it seems our protagonist is sick as he barely stumbles out of the pit only to crawl towards a thumping red mass his blurred vision leads him to and does what every newborn vampire does – a character-defining mistake. Player is far quicker to catch on to what's happening so you have some of those "Why is sunlight hurting me?" motions until a local altruistic doctor, who also happens to be in the know, offers help. Jonathan is then brought up to speed while vampire society seems to become richer by one doctor who just returned from the Great War and happens to be a hematologist expert in London now running amok with an epidemic. Its origins are mysterious, but also lead to proliferation of lower class vampires stalking the streets and vampire hunters have responded in kind. With that you find yourself as one of the doctors at Pembroke hospital. Which somehow manages to function despite you working only night hours, but things are crazy enough so staff and patients don't care as long as you can help. It's in this relatively safe environment where you begin learn the ropes of Vampyr and get hint that things may not be exactly a mere returning Spanish Flu some suspect.
Main [mechanical] hook of the game is deciding the fate of its four districts gradually unlocked as you advance through the main story. This is accomplished with their citizens. They come with backstories you explore through hints, occasional side quests and most commonly them talking your ear off with life stories. If you don't enjoy talking to characters for extended stretches of time this is when you reconsider your purchase. But why bother, you may be asking? Aside from simply discovering more about people it also lets you snack on them for experience and the more you know about them as people, bigger the reward you'll get out of it. Who lives or dies, how you treat their "pillar" characters – all of these decide district health as they range from sanitized to absolutely hostile where most of the characters are dead, missions are locked off, more monsters roam the streets, shops have increased prices, etc. You effectively trade well-being of London for your own power progression.
Needless to say this is not a management game, at least not full-time as you go do your doctor rounds, but rather a variety of action RPG so lets get down to the gritty details. Which oddly enough involves in equal measure talking and bashing in skulls. Even more so if you opt for a "no embrace" playthrough where you decide to not kill any story characters and willingly weaken yourself as you scrounge for every experience point you can find alternatively. Add to that playing on hard mode, so that temptation actually works as intended, and you're in for hell of a time as game stacks the odds against you.
You have your three bars to work with (health, stamina and blood) with stamina determining how much you can attack and dodge/run, automatically making it the most imperative one to focus on. You'd think blood, which powers your abilities and inherent healing, would be something to devote attention to ASAP, but honestly there are plenty of ways to replenish health you needn't obsess over it. Weapons that drain blood to whaling at enemies long enough with your offhand weapon so you stun them and feed all work just fine. Blood bar is one you have the most control over. All three can, and should be to some degree, upgraded under skills with your experience points. When it comes to upgrading your skills aka evolving, as the game puts it, you cannot do it whenever nor should you do. You need to rest in a bed, but that act will also advance time for a day. There's no secret timer or anything yet with each night things change in mentioned districts. Citizens tend to become sick and then it falls on to Jonathan to craft medicine or their state will worsen necessitating advanced medicine you may not have access to right now.
So, crafting. Major part of the game and not something tacked on as it goes beyond routine "characters X and Y got sick, time to craft the fatigue medicine and distribute them". You also have access to serums, which will replenish the three bars I've talked about, but real draw of crafting is upgrading your weapons. Low on experience point and unable to evolve fast enough? Better compensate with the best freaking weapon you can. Sure, game will throw upgraded weapons at you occasionally, but if you're relying on those on hard difficulty you're already screwed. Upgrades reach level five for all types of weapons (1H, 2H off-hand and fire-arms) + accompanying side-grades that affect how weapon behaves like altering blood drain, stun points, etc. Interestingly enough I found firearms to be the least useful and primarily used to stop enemies with a shotgun blast or lower the stun bar from a distance. Acquiring more crafting material is one of more standout reasons why you'll be dumpster diving and fighting enemies in Vampyr seeing as grinding for experience that way is not exactly viable. Which brings me to combat itself.
If you've played any other action games in recent years you're already familiar with the affair. Something that stood out for me is enemy variety. I expected to have seen everything game had to offer earlier, but surprises kept coming and you gradually unlock more tools to counter them. For example, enemies can have resistances to damage types (melee, firearms, blood and shadow) so you want to make sure you have all those covered at least. And developers are wise to your tricks, too. Think you can stealth through levels because you have a power that lets you? Think again because there are priests for hunters and certain type for Skals that can detect you skulking about. In fact, game is quite deadly when it throws certain enemy combinations at you, especially in late game when you're so starved for experience only to find out enemies now come in stronger varieties. Avoiding them in a game that has no fast travel between hideouts AND re-spawning enemies is at first intense and then becomes a chore, but is never easy you can plow through them.
Time for closing words largely draped in negatives for a game I liked overall. What do I mean? Well, there are some shortcomings here you can't ignore. Be it from mere visual standpoint like flat conversation cameras work or how at times Vampyr tends to be obtuse in how it handles choices or at least how it telegraphs them. I know I screwed up at least one important choice because I misunderstood how vampire "suggestion" works... but then I learned and screwed up entirely by choice afterwards. Also, this is quite a frustrating game provided you play on hard and then make choices where game becomes even more challenging because districts go to hell. Wise up, people.
Final Thoughts and Rating?
Taking into account just how much fighting and talking alike you'll be doing in Vampyr it's actually astonishing how average both of these elements are. I think devs were banking heavily on getting the player invested in the whole "deciding who lives or dies for those sweet experience points" and on hard mode when you're facing enemies five to ten levels above you that becomes a real dilemma. Early 20th century London is also amazingly well realized through visuals and soundtrack itself, although re-spawning enemies didn't help considering you can't grind them for experience, nor did all the trash cans you'll go through. I wish story was tighter and didn't effectively become absent between major events because Vampyr relies on you to care about citizens who are hit or miss with their troubles.
The Swordbearer ( ₪ Fantasy, ☑ 1982, ⇲ 288 pages )
In all honesty you could call this a precursor to The Black Company before author actually fleshed out some of the ideas and, probably more importantly, spread them out a bit considering he eventually had more space to work with. There's also some Elric of Melnibone in there as well considering we follow a weakling youth who finds himself a magical, soul devouring sword seemingly blessed by a hungry goddess with a lot more in store than he suspects at first. It all definitely falls on the curse side of things despite the benefits, doubly so when you consider Suchara is not the only divine pretender with a champion... and said other champion happens to be the emperor in a war currently underway. Politicking and army maneuvers strongly featured in the first half of the book tend to be left by the wayside as Gathrid realizes more of his would-be heroic fate accompanying the mythical blade and immortal servant with a tendency to kill previous wielders at some point. Problem with The Swordbearer seems to be there's a whole lot to it that either had to be trimmed down in order to get a manageable final word count or just lack of coherent vision of Cook's part. When you add that initial onslaught of names it spews at you to get the idea this is epic fantasy after all it just comes off as glorified basic, I guess?
---
Mindhunter ( ₪ Crime, Thriller, ☑ 2017, ⇲ 10 episodes )
For some reason I had this long-lasting irrational aversion towards Mindhunter. Not that I'm really into crime shows, but I think in this case it was because I had a misplaced notion it was an anthology series where our intrepid two FBI protagonists interview a new serial killer each episode. I was wrong, but that still remains as part of the premise – they travel across the US doing lectures to local police and along the way conduct interviews with notorious serial killers in the effort to classify and understand them to future benefit. Needless to say this is not a clear-cut road and, what I assume at least, realistic red tape they have to go through endears them to the viewer. Not to mention we also see their personal lives, how they suffer for their jobs and in general acting like human beings and not just suits. Taking into account show is set in the '70s it avoids blowing its load early by going straight for Charles Manson, but that seems to be what season 2 is aiming for so that's something to look forward to. Good show even if at times I resisted fast forwarding through Ford's "fast and loose" approach that absolutely isn't something you want to rely on.
---
JoJo's Bizarre Adventure: Golden Wind ( ₪ Adventure, Fantasy, ☑ 2018 – 2019, ⇲ 39 episodes )
How do you talk about the fifth part of an on-going manga adaptation while having it make sense to newcomers? You don't. You do the sensible thing and recommend them to not start with Part 5. With that in mind I have to say I'm not really a big fan of Golden Wind or more specifically how it turned out. You have the usual "gang of supernaturally-powered Stand users on a mission" which this time happens to follow a young delinquent Giorno Giovanna as he embarks upon changing the criminal underground, but I think the problem is villain barely has any presence, and he doesn't enjoy Dio's dubious benefit of having been already established previously, on top of Stands themselves going into somewhat ludicrous territory where I find it difficult to believe author was trying anything other than gauging how elaborately obtuse he can get away with. I realize I am probably in the minority here because I also happen to be one of those people for whom JoJo isn't all about Stands exclusively. It's also about striking manly poses while ignorant viewers question your sexually because they don't get your beautiful duwang. It's not a bad Part, just not one I found personally up to my taste.
Update itself was supposed to be meatier, but one game turned out longer than expected so I'll finish it incognito. I would like to use this opportunity to heap praises upon the tireless fan translation community which has made so many formerly obscure games available to audiences unable to understand Japanese. In this particular case I opted for somewhat less known titles and went in blind. I bring you the following; King of Demons (grim action platformer of controllers snapping variety) and Violinist of Hameln (escort quest re-defined with platformer puzzles galore). It should be pointed out I do not claim credit for any of screenshots attached seeing as I merely found them online. Oh, there are also some novels I reviewed in a new streamlined format for your pleasure. Enjoy the read.
I would also like to pose a question to my readers – what are your favorite fan translations, if any? Are there games out there you would've regretted have you not had the chance to try them thanks to community efforts? I know I for one would not have gotten around to Live A Live or even more acclaimed titles like Star Ocean, for example. Japan was particular about what they were bringing over to English during the '90s.
P.S.
This is also a good opportunity to point out I'll most likely be taking a break from regular updates for a while. Have some RL stuff that needs tending to and a coworker got me into FF14 again with the release of its recent expansion. Means you get a break from my walls of text. :D
Holy shit, son. Looking back at its 1995 release, and SNES being a Nintendo console, I can kinda understand why a game like Majyūō aka King of Demons would never reach audiences outside Japan and in many ways that's a shame. Somewhat simplistic leading to my frustration fighting with enjoyment more and more as the game went on.
I assume there is more to this story in the manual provided you can read Japanese, but from what we're told in the game you're a badass dude called Abel who has to go down the very depths of hell to save his daughter and wife after they get kidnapped. What amused me at first is you're just a dude armed with a gun, pistol with deadly potential to stunlock, before your unceremonious "upgrade" following the thrashing you get in the opening bit. Let me just tell you upfront that despite getting encouraged by your loving wife, daughter and even the family cat pawing at you there is no happy ending to this story and I wish I got more of the story beyond some boss taunting and finale. Game includes then still rarely used voice clip for chilling effect later on.
Upgrade? There is no way to be nice about it so I'll just say it upfront – you defeat bosses, they drop crystals and you become a demon to handle your action platforming business. Only the earliest parts of King of Demons will have you playing as regular dude, albeit one who can shoot a Hadouken style energy attack if you hold down attack, and sadly staying purely human throughout the game is not possible. I know because I tried. In that case progression will simply stop after you defeat the next boss, timer will count down and you're stuck in a no-win loop until you spend all your lives. So you gotta choose and there are three main forms depending on which colored crystal you take. I won't go into details, but it's a smaller faster, normal balanced and larger stronger formula. Considering this is a primarily RANGED game, and you need to kill enemies to upgrade your health, what you really need to look out for is what kind of attacks each form has. For example, I found the small fast knock off Devilman the best even if I had to content with his somewhat unpredictable boomerang attack. At least it was spammable and you'll want that because area control is king. I've found health to be exceedingly rare and only in the last level did cannibalizing some enemies become viable, or perhaps I never noticed it because the game sure won't tell you about it.
Good or bad? I don't know, but I'd think real hard first. It goes back to controller snapping urge King of Demons invoked in me. I'm not that type, but games that ease you in and then pull the rug from under you are the worst. It's almost easy at first and when you get your first demon form it's like Christmas came early. Then the last level rolls and game throws a boss gauntlet at you with slim recovery chances unless you cheese it. And final boss. And then the real final boss. It is difficult to put into words how frustrated I got simply because I could not sustain high enough health. Impressive visuals, though.
They asked turret train or worm metro? I pulled out my Blue-Eyes White Dragon card and wrecked the place.
---
Violinist of Hameln is definitely a game I can see having appeal, but would also say ends up divisive depending on how much you like can stand escort missions in games. I say that because the entire game has you babying a side character, which is admittedly also the one solving most of the puzzles, while the protagonist himself does the bare minimum. Prior to playing the game I had no idea it was based on existing manga so it's a safe bet I just got the bare minimum out of it as an ignoramus.
A wandering minstrel called Hamel comes upon a village which seems to be plagued by some kind of monster invasion coming from a nearby castle. They have no idea what to do about it and somewhat cowardly aloof protagonist hears their pleas for help while a local girl named Flute seems ecstatic about the prospect... just as the village elder offers her to Hamel as payment for saving their village. He accepts and so begin humorous adventures of the unlikely pair, as well as Hamel's talking crow familiar Oboe, as they travel through various equally musically-named places and fight bosses like Trombone and such. It is hinted at and pointed towards the finale of the game there is more to our "hero" than meets the eye and he may have ties with demons, but is doing the right thing regardless and maybe fighting his destiny. I wish the story continued rather than ending in open ended fashion it does, though. Guess I should check out the source material if it's available.
At its core Violinist of Hameln is a gorgeous looking platformer with strong puzzle elements. Keep in mind when I say "puzzle" I really mean "Flute can wear costumes you find/buy and acquire new powers". In practice this translates to the following – you come across a pit of spikes and can't progress anymore, but you also found this weird Ostrich costume some time back. Enter the menu, make Flute wear the costume and you can now get across. There is quite a number of costumes, and some do end up overlapping to add more progression, but it is nonetheless an intriguing mechanic because later on game stops spelling out which costume to use where in the levels. Speaking of levels, each world map has zones comprised of multiple levels and they're definitely in small enough bits. This brings us to the game's sidekick Flute who happens to be your permanent companion following you through levels, but you have little direct control over her beyond telling her to stop or follow. Which can be a problem when you need to navigate through levels. It's something you get used to and game never demands pixel perfect accuracy or insane reflexes to get through. There are some helpful items you can buy at village stores like more time in levels or taking less damage, but I never found myself needing either.
Taking into account you can upgrade your health size, attack range four your flute as well as get more lives, on top of game giving you unlimited continues, I can safely say we've entered an age where console platformers decided to mellow out a tiny bit. This is an approachable title I would recommend to most people because of the inviting visuals, humor and ease of play.
Vibrant colors make up for lack of music in a music-themed game.
Earthworks ( ₪ Science Fiction, ☑ 1965, ⇲ 155 pages )
Novel presents a dystopian future where Earth has been polluted to such a degree that minority of people is forced to live in cities that stand apart from the ground on mechanical elevation and where even the smallest of crimes will get you sent to the Farms upon which you're expected to die working so cities can keep on going... that's the majority of the population. Both life styles are presented as horrible, but there is hope in the form of Travelers who move about and try to live a free life despite being hunted down by police and robots which effectively makes them terrorists of this reality. It's a grim world and our protagonist has mental issues on top of it all which result in him hallucinating things that may not be there. Novel follows his escapades throughout this world after crashing an automated freighter before some major revelations are made about African countries being the new rising power due to their largely untarnished land that can still be used to grow food and this does not sit well with current Powers That Be.
I cannot rightfully say whether I enjoyed Earthworks and to what degree. Its biggest weakness probably lies in characters themselves which are Aldiss' regular Achilles' heel from what I've experienced so far. Setting is interesting, but whenever people start speaking it begins to rely on author telling you what they're saying versus characters themselves, well, saying it. It's a weird style and I have a feeling it may be a personal dislike of mine. Story also sadly ends just as the finale is being set up and our protagonist Knowle finally commits to it. Talking about general broad strokes I'd say Earthworks delivers a heavy handed ecological message worth reading in modern times.
---
The Violent Century ( ₪ Alternative History, ☑ 2013, ⇲ 352 pages )
I don't know when was the last time I started reading a book while knowing nothing about it beforehand, but I think it worked out in this case. This is a superhero novel albeit not one in the sense you probably imagine. It starts during WW2 when a certain German scientist devises a peculiar device that ends up sending mysterious "waves" across the world giving very few people super powers. What makes this interesting, other than the fact Yanks' RL superheroes would be styled after cape comics compared to everyone else's, is the fact these Changed-People or Ubermenschen if you're German and your superior race argument just got a tangible leg up, is the fact they're immortal unless actually killed. This leads to portrayal of events over said century as novel touches on major happenings like Vietnam, etc as seen from perspective of the Brits who feel slightly waylaid by the rise of US and Russia with their own brand of nationalistic superheroes. Thankfully, this offsets somewhat poor characterization of our protagonist Fogg, and Oblivion, who subscribe to that "special ops in tweed" style their government opted to use superheroes with during the war. Book does have some similarities with the Watchmen and mainly deals with how immortals recruited to a World War cope with life they don't recognize and just what the hell is Project Sommertag?
The Violent Century gets a thumbs up from me. Sure, it's not perfect and I'd argue it suffers from this very terse approach to dialog it went with, not to mention following a story that jumps between decades and couple of characters in a short span takes a while to get used to, but the premise of seeing flawed super heroes who are essentially timeless soldiers out of touch and time is engaging.
---
Finches of Mars ( ₪ Science Fiction, ☑ 2013, ⇲ 187 pages )
In the future, mankind, spurned on by a new organization titled United Universities or UU, has settled Mars. Taking into account UU is comprised of major universities across old Earth and they have the final say said new settlement on Mars took form of six towers divided by regional/political lines. Some obvious like Chinese or West, and some like Singa-Thai or Sud-Am less so. Keep in mind going to Mars is a one-way trip due to costs and few accept this self-imposed exile, but there are those do and Finches of Mars follow people in Western tower as troubles arise both on the red planet and back home. Stillbirths plague Martian women as no successful child births have yet to occur bringing the viability of the entire project in question because they are entirely dependent on UU's backing. To make matters worse, albeit coming off as tangential to these new Martians due to distance, things are getting worse on Earth as new conflicts between nations escalate. How will people on both sides deal with the rising tensions and problems?
Putting aside my own bias against Brian Aldiss aside I have to say I'm not a fan of FoM. Which sadly coincides with this being his last novel. Signature uninteresting characters strike back, although this time fault of the setting itself as new colonists are assigned randomly generated names to "let go of their old identities", and a lot of the plot points are just dropped or forgotten about. Don't get me started about that goddamn ending that has nothing to do with anything and completely blindsided me. What even was that?
So here we are with another update and it's a Grab-bag. Particularly one where I go back my childhood and re-visit three NES games. No, I'm not that old and my first experience with NES actually comes from a bootleg console we somehow bought. It came with a cartridge containing some 600+ games? I don't even remember properly. I did get to play on the actual Nintendo console couple of years later when SNES was already out for a while. I was late to the party and I think that shaped my interests a lot more than I realized. Primarily resulting in Nintendo not really holding nostalgic sway over me like it does for many.
Without further delay:
Double Dragon - home console progenitor of the beat 'em up craze proper,
Contra - genre classic and distillation of what it stands for at its purest,
Gyruss - surprising dark horse of this three-legged race… IN SPACE.
Giving this post a read over reminds me I need to actively trim some fat in the future. Supposedly "short reviews" are becoming longer and longer. Again.
As my first go-to choice for a retro review I decided to opt for Double Dragon in order to see if it lives up to its challenge seeing as, back in the day at least, I only played through Mission 1 and actually gave up on the game because it was relatively easy. Of course, I was a dumb kid back then with too much time on my hands so what could I possibly know? And yet answer provided is not as straightforward as you would imagine.
To get some scant narrative basics out of the way first – your girl gets FALCON PUNCHED gut punched and kidnapped by some rough looking dudes. Your time to shine has come as you embark on a journey to save her across four missions. Really, that's it. Unless you go into equally as brief manual that's all you'll get and is everything you need in a beat 'em up. Said manual provides information on enemies, moves and even spoils upcoming levels and who the final boss is. In fact, it's where you learn our protagonist's name is Billy Lee.
Actual gameplay is where Double Dragon will throw a curve ball at you. At its most basic Double Dragon discourages mashing attack buttons and rather wants you to get technical and pull off moves because you get points for doing so. Accumulating 999 of those will increase your proficiency level represented by hearts and subsequently unlock even more moves. So what does that translate to in practice? Basically, you want to keep enemies alive for as long as possible and pull off your spin kicks and uppercuts whenever you can. Which becomes somewhat difficult as you face more challenging types later on and realize cheesing it with jump kicks is the easiest way to deal with them, especially when you max out your level. And then... there are platforming sections with controls too stiff and requiring two button presses to execute required jumps and avoiding falling stalagmites. These sections, most likely meant to vary the game up a bit, were the worst parts of it and I lost count how many replays they forced on me. That is until you get to the final boss. Or should I say final gauntlet because you'll first fight everything game has to throw at you before facing off with /cue dramatic drum-roll your brother. Fighting your mirror should be tricky until you realize it's the only instance in the game where MASHING will work. He is faster than you and there are no weapons to help you in the arena so corner his ass and pray those spin kicks/back elbows come out fast enough.
So where does Double Dragon fall in terms of my expectations? It's a very solid game in its own right with some minor pacing issues notwithstanding. Real problem is you get two lives with no chance to acquire more. Ever. Health bar is mercifully replenished between zones, of which there are multiple in four missions game offers, but what you see is what you get. There are probably ~20 minutes of game in Double Dragon and it took me under three hours to finish with my last life to spare. Hard sell unless you're into embracing frustration. There is also mode B which turns Double Dragon into a fighting game for two players to face-off, but I think that's hardly the seller here. Two-player co-op may hold more appeal.
Using your surroundings to eliminate enemies is tempting, but you're also saying goodbye to those sweet technical points you'll need.
---
What have I learned having finally finished Contra veritable decades after its original release back in 1988? Definitely an iconic game for the system and one of those titles forever brought up, with a title jingle now ingrained in my brain, I would hesitate to make the call on whether it genuinely falls under "Nintendo hard" list of games. It's certainly nowhere near easy, but I found that most levels only really tripped me good couple of times. From then on it was just about proper execution... pun intended.
So what is it? Conventional wisdom would call it a scrolling shooter, but I think aptly coined "Run and Gun" fits perfectly here. I say that because Contra isn't married to horizontal scrolling and varies it a bit with perspective switches for couple of [notably easier] levels where it goes for... I'm not sure what to call it. Fixed perspective? In any case it has you firing up and simulates the character moving forward through a corridor. This still stays within the game's genre of choice and isn't jarring once you're used to it. On the story front – it's the late '80s and something horrible from outer space has landed in South America. It falls up to our burly Special Forces hero to save the day. Bring a friend if you have a P2 controller ready.
Contra is a blast even today. It will bust your balls, but once you have that Spread gun you better hold onto it like your life depends on it because it does. By far the best screen clearing weapon of the select few you'll find in capsules and bunkers you shoot down – laser is far too slow and I haven't really found flamethrower often enough to make it a worthwhile substitute, for example. You will want as much coverage as possible to keep blasting away as you platform among enemy gunfire and other obstacles. Which is good because other than handful of gear options you can find and ability to gain more lives, this game does not give you a lot to work with. Toolset is basic which in turn means mastering it becomes instrumental to victory. There is no health bar so every hit equals a lost life and you will burn through pitiful three lives you start out with incredibly fast. Keep in mind there's also no password save system in Contra meaning it's jungle time whenever you GAME OVER and you begin to see where infamous difficulty comes from, but I would argue that's because you activate a death spiral once you die. Getting that Spread gun and losing it upon death in later levels means you might as well restart the game and play smarter this time. I do wish game had more enemy variety to throw at you, though. It's all variations of soldiers and turrets who will, naturally, open fire at you. Only in the very last level when aliens get thrown into the mix do you get to see some variety, but even than it becomes more about breaking muscle memory because you now have to evade melee enemies. Which may be why I died more than I should have at the final boss considering he likes to spawn these purple bozos to throw at you.
So yeah, game gets a thumbs up from me. Contra is still a title that's eminently playable because of how responsive it manages to be decades later. Directional shooting is taken for granted and reduces difficulty in that aspect if you don't rush. I think the fixed camera corridor levels could've been expanded upon a bit, but I also saw them as breaks from the main game.
Jungle? Check. Destroying computers in rage? Check. I think we know who our protagonist may be.
---
People have the weirdest nostalgic games that sometimes defy those conventional "these are the best games available on the system" lists out there. For me one of those is undoubtedly Gyruss in its simplicity and days I spent on it as a kid must have been great. Even though all I remember was a space ship going around the screen in circles and creepy opening track. What I was actually surprised to find out in the present is the game really was sort of a lightweight.
There are two story screens in the game – about how mankind is under attack and finale screen where you save the day. Not that manual provides those usual tidbits we've come to expect. What you'll be doing in practical terms is flying from the edges of our Solar system towards the sun itself where a great mystery awaits. Game's map will show you passing to and past other planets in our system as each journey consists of three warps aka stages, third always ending with a boss battle. I remember this blew my mind back in the day and probably kickstarted a brief obsession with all things space related. With bonus stages accounted for, and you will want to because those are where you'll get extra stuff to keep you alive considering this is one of those "any contact kills you" kind of games, there's a total of 39 stages which is impressive. They're short, but game does vary it up by introducing new enemy types and making things spicy with how much more chaotic game becomes.
Speaking of which what do you actually do? Well, Gyruss is one of those relatively uncommon "tube shooters". Which means your ship rotates clockwise and counter-clockwise, with unusual controls that will probably get you killed until you grow accustomed to how they work seeing as you need to actually make a circle with your gamepad to perform a full 360 rotation aka merely holding LEFT or RIGHT will not rotate you fully in either direction because UP or DOWN need to get involved as well, as enemies come at you in weird arcs and rotations of their own from beyond the screen. Truly weird aspect is they're harmless to you and considering they come in very neatly arrayed manner if you position yourself correctly and hammer the laser button you can take them out for a score bonus. This way you also rid yourself of the real issue enemies present – if you fail to destroy them as they move inward toward the center of the screen they will nestle there, become much smaller targets to acquire and open fire on you or throws asteroids. That's the basic mechanic involved, but Gyruss varies it up with enemy offering as it goes on up to including some especially vicious like one that teleports right in front of your ship and you have a second to react, rotating enemies where one side is invulnerable so you need to time your shots, enemies that break off into shards and create cover for everyone else, etc. Pretty breathtaking variety for very simple base idea. You'll be glad to hear your little ship is not entirely useless against all of the above, though. Basic laser can be upgraded to firing two shots and is absolutely invaluable in keeping you afloat and in addition you also have cannons which will one-hit kill everything except bosses. This is deemed enough to go and save the galaxy with so good luck. No shields or anything, but game is fortunately pretty generous with how it dispenses extra lives and spare cannon ammo so I never really found myself saving the later. It is handy to have a few for later bosses.
In all honesty this may be a case of strong nostalgia overtaking actually taking a critical look at a game. Is it a bad title? Hell no and you will still die until you figure out the gimmick of all the enemies game throws at you in seconds you have to react. I think it just depends on how much you're into the genre already and Gyruss never managed to hook me in the first place. Supposedly an improved port if that's a deciding factor in which version you play. I still had a great time playing through and even a good playthrough after you become proficient will take almost an hour or so. You'll have to get there, first.
In space no one can hear you scream. Or sneaking up on them, for that matter.
Goddamn, this took longer than I expected it to. Splitting headache prevented me from from writing a final review earlier, but nothing of value was lost. This time I bring a light video game offering in form of Tomb Raider, the 2013 reboot. I don't think I have it in me to play the original anymore and walk away unscathed. On other front I've also finished a few TV shows for your reading pleasure: Good Omens, What We Do in the Shadows and lastly not funny Chernobyl. Enjoy the read.
That category I spoke about bringing back in last update's opening? Yeah, that was supposed to be Quizzical about E3 and your hopes/fears regarding what was going to get announced or ignored. Turns out E3 proper kicked off before I got around to posting this update so we can still talk about it while it's ongoing. I've seen EA's panel and that Star Wars Jedi: Fallen Order looks pretty interesting compared to their usual SPORTS SPORTS SPORTS offering. Bit too "generic action adventure" for my taste, though.
Tomb Raider
☉
PC (Steam),
₪
Action, Adventure,
☑
March 2013
♬
Main Theme
♬
---
Looking back at history of Tomb Raider I am brought to realization just how many games in the series I've missed out on. Not the earliest PS1 titles with those, let's call them charming, controls, but rather installments that followed on the next generation of consoles. PC as well, of course. This puts me at odds and essentially drawing from memory as to what the series originally was. Is that a bad thing? Not necessarily. One should keep in mind my modern experience when it comes to "gun-totting action platformer" had been tempered already by Uncharted, though. This game strikes a resoundingly familiar tune in comparison.
Story concerns exploring this lost island called Yamatai, but it takes a while for our cast to really get into things. Understandable when you take into account their ship wrecked and things start going awry almost immediately. Even if you ignore the fact they're largely regular people, aside from Roth who happens to be ex-Royal Marine and badass to the bone, there's bad blood on the island since it turns Lara and her crew are hardly first to get stranded there. Why and how would be spoiling, but considering this is Tomb Raider and they're looking for "mythical civilization lead by the Sun Queen" I'll let you piece it together on your own. Speaking of Endurance's crew and related characters we have our own Lara Croft alongside Sam who's family is actually funding this whole expedition as kind of archaeological research. These three figures are the most important ones and game really never makes much of an effort to characterize everyone else past the intro itself and brief radio communications. You have your grumpy mechanic, fellow naive student, professor so drunk on his ego you can see disaster waiting to happen, etc. They're archetypes for the most part and if there are twists to be had you can probably how they'll unfold. Story is not really the focus of Tomb Raider as it focuses more on Lara's own journey of survival and saving others as she gets entangled with things way beyond her ability to deal with at first glance. As game likes to remind you, she's a Croft and it's in her blood, though.
Lara herself is one I have even more problems with. I remember it was all the rage back when this was a new release to toss around "ludonarrative dissonance" in order to sound smart and yet these people were not entirely wrong. What does that term mean? Put simply it's when story and gameplay narratives are at odds with one another... which happens to be absolutely true in Tomb Raider. Vulnerable girl persona they have going for Lara takes forever to wash away considering that in gameplay department you're wasting crazy cultists and wild life out to get you about ten minutes in. It's a permanent obstacle if you want to take Lara's character development seriously and I never could. To be fair there are moments later on when she's in full hardcore mode taunting enemies and they genuinely fear whoever is thinning their ranks, but such moments are far too rare and her character is not significantly altered. This one is a personal pet peeve, though – I could not stand Lara's voice. Yeah, posh Brit was always her thing, but if there's an English valley girl equivalent stereotype this is probably what it would sound like. Fact half her script seems to be grunting in pain and game mostly serves to be a sort of origin story for her character doesn't exactly help.
With all that out of the way we can finally get to gameplay and other bits
As I hinted above this was instantly familiar to me, although that could be simply because similar games have codified particular aspects like control schemes, character progression, and others over the years. If you've played one modern third-person action game you could make an argument you've played them all. In that case it's a good thing Tomb Raider is still built on very solid foundation. Yeah, Uncharted with female lead vibe is very strong, but I really liked how tight the game felt and in terms of shooting specifically I think it gave you more freedom as opposed to sticking to cover and taking potshots. In that regard maneuvering through combat zones takes a significant step forward in opposition to more static yet similar games of its time.
If I had to divide it very roughly I'd say game has in equal measure platforming, combat and collecting various trinkets, but how they're distributed is not necessarily balanced out perfectly. What I mean by that is there are segments where you're on rails as setpiece after setpiece is, sometimes quite literally, firing around you and you're either doing your best to parkour your way to the objective OR shooting through waves of enemies to stay alive. For a good chunk of Tomb Raider you'll be putting combat aside and exploring zones to get all the sweet experience and collectibles. I come back to it again, but it's the latter that will actually stand in for largely absent story as you discover more about how previous shipwrecked individuals coped with their situations, find relics Lara will expand upon for some ancient Asian history, etc.
That "fully realized game" feeling is probably what I liked the most. Yes, you're unlocking weapons as Lara goes through the story and you're using scraps you collect from crates you seemingly find everywhere, even in ruins untouched by mortal hands, but it's how these weapons are incorporated into the world is what really makes them more than merely how quickly they can kill things. Shotgun can be used to clear barricades, bow used to connect two points and create a rope to traverse over, etc. Fact you can upgrade all available weapons and will keep doing so until the very end of the game means you'll have something to do. One issue that kept rearing its ugly head is lack of any real stealth for a game where you're a single person going an entire garrison and your name isn't Rambo. You can creep on enemies and even stealth execute them if you get close with your mountaineering axe, but when you take into account you have three silent weapons (bow and upgraded pistol/rifle) you really have to wonder why that's the case in the first place. As you can probably predict game dispenses with any of that and likes to throw you into gauntlets as enemies surge in waves. I did appreciate the change of pace towards the end when new enemies appear even with staying up to date with upgrades meant I was never really out of ammo. Weapons having multiple uses also means you'll be using them to gain access to more than you initially could in the world aka going back to re-visit with fast travel to collect what you missed on your first pass.
Much to my own enjoyment I was pleasantly surprised by how Tomb Raider kept up visually. Most of its failings in that department really come from intentional choices. Be they from the setting game went with (jungles and caves, until the last quarter or so when you see more variety) or simply due to trends in the industry at the time still going strong. It's a game that really wants you to mash those buttons for QTE as interaction and core part of combat itself. I could've frankly done without them in both instances, but usage was not nearly as overbearing as some other titles in the wilds. Voices, aside from our protagonist whom I've already discussed, were singularly solid and conveyed what they were supposed to be. Various voiced logs Lara finds and Roth's VA were more notable examples. Concerning music. It tends to embrace native beats except when it ramps up to emotional pieces in somewhat dramatic fashion, which fits with the kind of story of being broken down and rebuilt.
Final Thoughts and Rating?
I find myself torn on how to finalize my opinion on Tomb Raider. As a game it's perfectly solid with nothing to really make it stand apart or fall to pieces. Mechanically it's all there – upgradable gear, skill points you spend on abilities, enjoyable combat and exploration – but I found it never reaches any heights where it should have. Lara Croft's origin story has so little story in it and development that was present I could never buy into due to conflicting narratives, character portrayal and being a reboot that honestly focused on the wrong things. Tombs, as such, being merely optional "dungeon delves" in a game titled Tomb Raider sounds wrong just typing it out like this, and with stronger presence would've been that something to make the game stand out more. Competent or uninspired, you decide
Good Omens
₪
Comedy, Fantasy,
☑
May 2019,
⇲
6 episodes
---
Having not even known Good Omens was getting another adaptation, first one being a radio drama I have not listened to, I can say I was definitely taken by surprise seeing the end product. This is one of those cases where staying true to the source material paid off handsomely and resulted in a show that's distinctly not formulaic despite the fact you could probably summarize it as a "buddy cop comedy".
Like all good stories we have to start at the beginning – garden of Eden. Everyone knows the story about Adam and Eve, but what you may not know is that demon Crowley assumed the form of the snake to tempt and angel Aziraphale gave his flaming sword to Adam when he and Eve left Eden. Aside from the "did you lose your flaming sword?" that gets brought up couple of times in the show, for a surprising callback in the finale, the premise is used to setup that both of our main characters may be atypical of their angel and demon kin as both worry they may have done good and bad respectively, and wonder how it'll turn out. Main part of the story deals with the birth of Antichrist, execution of the God's Great Plan as Hell and Heaven will finally meet in Armageddon, Horsemen of the Apocalypse returning to end the world... and our two apparent protagonists, who have definitely gone native in the millennia they spent among mortals, kinda like this world and don't want to see it turned to ash. Cue intentional incompetence and well-meaning intentions to avert the end of the world as everyone seems intent on bringing it about.
Lest you think this is a production done on the cheap to capitalize on myriad of book adaptations we're seeing more and more, I'd like to reassure that's definitely not the case. This has the production values to back it up and that comes through when we witness timid Aziraphale and cheeky Crowley over the centuries as their accidental camaraderie grows seeing as they've been stationed on Earth without leave. Tennant and Sheen absolutely carry the show as the hilarious duo up to no good shenanigans and balancing each other out. Not to say other characters or their portrayals were bad, except for the kids which are meh due to child actors generally being hit or miss, but lead casting was phenomenal for a show that doesn't really go for laughs-per-minute approach and instead embraces that snarky and, for the lack of a better word, sophisticated humor that keeps you constantly entertained if that's your thing or is unbearably dull and misses the mark if it's not. This is ultimately subjective and I'm not sure how to sell a show based on the fact.
Good Omens gets a rock solid recommendation from me. Maybe because I don't really watch comedies that often, but the juxtaposition of comedic characters who are STILL taking all of this very seriously, and there are very real stakes at hand, is entertaining on its own merits to me. Making good use of Queen songs for soundtrack and expanding certain bits from the book, such as Gabriel having an actual role, doesn't detract either. That's without taking into account some genuinely witty and sharp writing as befitting considering at least one of two authors was directly involved with the show. REST IN PEACE, TERRY PRATCHETT.
---
What We Do in the Shadows
₪
Mockumentary, Comedy, Horror,
☑
March 2019 – May 2019,
⇲
10 episodes
---
To be perfectly honest I have kept my eye on What We Do in the Shadows ever since I heard the show was in the works. Why? Well, because I liked the original movie. Did the show live up to its full length namesake? Only one way to find out, but let's just say the answer is both more and less straightforward than you may expect.
What's a mockumentary? Basically, it's when the characters themselves are aware of the "crew" filming them and is usually justified by characters being filmed as part of some media project on top of obviously mocking its subject. In this case we have three vampire roommates, and human familiar, living together in an old house on Staten Island. Why? They all have their circumstances for ending up in the New World, but I assure it's all highly comedic and hijinks ensue as we quickly find out these licks; husband and wife – Laszlo and Nadja – along with Nandor the Relentless, don't really know how to pass for normal humans despite centuries they have on them. Vampires of very much traditional convictions aka subjugate humans to serve as amusement, who end up relying on Nandor's human familiar Guillermo as a sort-of feeble link to humans of Staten Island as they find themselves fascinated with the area out of laziness to actually do anything past brutalizing and feeding. Did I forget to mention there's an energy vampire also living with them and they only got him on-board to help pay rent? Characters are really what makes this show, but that's where we kinda get into problems...
They didn't get together for me. Any one of these vampire, except maybe Nandor who comes off as too much of a buffoon to exist for as long as he has, could perhaps work on their own yet combining them together really brings out how similar they are. As a result it mostly comes down to differences in mannerisms. When everyone's a boisterous and domineering predator it kinda gets old quickly. Which may be why I would've liked to see more of Collin who stands distinctly apart due to his nature seeing as he gets his jollies from people's emotional state. Needless to say he works as an office worker, and has no usual vampire weaknesses in the first place, and from what we see he drives his co-worker to madness.
Problem with characters is largely remedied by the fact there's very little overarching story and What We Do in the Shadows works on episodic format for the most part. Sure, show hints at something more major when this ancient vampire comes over from Europe and seemingly charges the group with taking over the US, but it is played for laughs at the end of the day because of how incompetent they are when you get down to it. Which is strange because they have powers of mesmerism, shapeshifting and other feats of physical prowess. Absurdity and overreactions to commonplace things is where most of the comedy comes from so feel free to take what you want from that.
Would I recommend this one? Maybe. Check out the movie first because the show is essentially a remake with different cast. Or so you would think until later on in the show when a vampire council episode comes featuring a start studded cast of vampires from recent years with absences duly noted.
---
Chernobyl
₪
Drama,
☑
May 2019 – June 2019,
⇲
5 episodes
---
Before it becomes really obvious I rather liked Chernobyl as a show I should probably point out this clearly was not a documentary. As such it takes liberties, particularly with a certain character that even show itself points out in the end credits and perhaps exaggerating fallout's global consequences, and should be taken for what it is – drama made to be consumed by viewing audiences. If hard facts are what you're interested in I imagine there are better options out there.
With all of the above taken into account I still find it hard to believe Chernobyl got the mood and mindset of the time so right. Set against the horrendous events surrounding the nuclear power plant disaster near Pripyat there's the backdrop of USSR vs US and what ramifications that would end up having, Soviet inner policy with KGB influences, etc. This is all seamlessly conveyed to you as events unfold and you realize getting something done isn't exactly as clear-cut as you may think when default responses to events was to hide them under the rug until the radioactive cloud got so bad it was no longer possible to do so as other countries noted the increase in radioactivity.
What can I really say about the historical events themselves? Not much. Show will do plenty on that front; with both how it came to be, painful measures taken, and ultimately the resolution itself alongside laying the blame. What really works here is you essentially have a story that follows events from hours before nuclear catastrophe and involves many players. From our main protagonists Valery, Boris and Ulana, last of which is the above mentioned made up character meant to represent all the other scientists who actually helped Valery to deal with the escalating situation, to various other government officials, power plant workers and management themselves as well as unrelated parties. It's an all-around excellent cast, but we were fortunate to have Jared Harris and Stellan Skarsgard perfectly cast as chief nuclear scientist and minister of energy who have to get on-site and see what the situation really is. Things go from bad to worse. One thing that may detract from the show depending on how authentic you want your Eastern Block cinema to be, is that half the characters speak English with appropriate accents and some go full Queen's English. It grows on you as the show goes on.
Now, all of that above is also helped tremendously by some excellent cinematography at hand. I would list some standout scenes, but I think the entire show is filmed amazingly well. This is before the area became desolate and abandoned so you get that vivid panic as the government finally releases a statement about what happened and people start moving. Not to mention what follows as radiation rich zones have to be purged. Slip from your everyday town to grim depression is handled outstandingly with both visuals and limited use of music. Silence tends to speak for itself a lot in this one.
I'll end this piece the same way I started it and say Chernobyl gets a thumbs up. Keep in mind this is somewhat of a downer. It's also a whole lot of people talking about... well, less about science beyond the very basics and more about the humanistic side of it all. There's also Ulana doing the investigative bits which actually help explain how and what transpired. Not sure if I would advise binging, though.
You know what? This time I decided to leave everything to fate. Being wary to go with Challenge Me approach, I have no idea when I'll actually be able to post the next report, and left to my own devices I thought that was the safest option. Well, "my own devices" would be lying in this case because I used good ol' Wheelhaus to do the spinning for me and, taking into account couple of backups just in case, I got the following games chosen for me;
game packing a surprise that was Hush,
an unlikely genre candidate considering Nex Machina is out of my comfort zone,
Saturday Morning RPG which enjoys the dubious honor of having the most annoying title to color code yet.
I had plans to resurrect an old category of mine, but I think timing is not right yet. Summer is almost upon us and certain major event will also be here soon. Can you guess which one?
Being a dense block of granite that I am, I had no idea Hush was apparently just a demo until I started actually playing and noticed the obvious where it says "Play Demo" in the main menu. Huh. I have no idea how or where I got the game, but it would still be nice to know that it's not the real deal considering dev is charging 10€ for it. So other than being a candidate for a very short review with its 10-15 minutes of play time, what is Hush?
Going by visuals alone you can tell game appears to be an action adventure of the most catch-all type, but I like how it incorporates things like light play aka you need to loosely stick to light sources or bad things will happen to you. This feeds into what brief snippet of the story you get where our titular girl is running away from someone or something and finds herself tumbling down a set of stairs leading to the basement in order to get away. Did I mention she goes there through drawn doors? Yeah, there are fantasy aspects here. There could be something way more foreboding at work, especially when you come across children locked into cells saying "they're safer" in there, but what you'll come across as enemies are weird animated barrels and flying books who have decided to sprout arms and attack our heroine. Which is where Hush's problems really begin – controls and combat. Now, I've read some opinions post fact and while I can see their issues with controls I used my Xbox One gamepad to play and didn't really experience any. What was unavoidable, though, was clunky and inadequate combat which has this "land a punch with your trusty toy, roll away, do the same again" routine instead of an actual combat system. Does that wreck the game or make it unplayable? No, but it's just awkward and shows either incompetence or lack of thought put it into designing something appealing. Which is an issue all you're left with are pretty appealing visuals, for what little we saw of the basement, and a single block dragging puzzle. I could do without that last one.
Hell if I know how you should spend your quarter hour or not in this case. It's not a broken game in any real sense and some issues can be alleviated by not using the M&K, but it's real short and needs fleshing out in all departments. This is one of those reviews that will require amending or complete rewrite when/if the game comes out.
Beware of Darkness, beware of Sadness.
---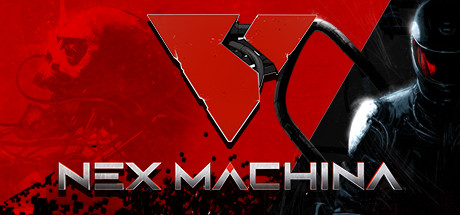 Bullet hell games, especially the twin stick variety, aren't exactly my strong suit and when you boil them down to essentials it's about mastering higher levels of difficulty or chasing high scores. Neither is necessarily how I would spend my time with games which leaves me with typing a brief take on Nex Machina having now finished it on the easiest difficulty and partway through one higher. Amusingly enough, Rookie is the recommended difficulty for newcomers and considering even I got through it without dying until the last few stages you can assume it's definitely easy enough for anyone to give the game a whirl and walk away with something.
Story? Man, I don't know. Robots have gone crazy and seem intent on killing humanity. You're a badass dude riding an even more badass bike who swoops into levels and proceeds to kick robot ass. That's gist of it and game's ending is about as satisfactory as that. That's besides the point, anyway. What we're here for is to shoot some metallic contraptions apart and we'll get it. Over the top perspective and twin sticks control scheme work just fine in keeping visuals clear enough to not get bogged down in too many particle effects. Keep in mind that jumping in difficulty absolutely makes enemies more numerous and faster, their deadliness is never in question because one hit without a shield and you're toast, but you have a tools in up your sleeve to even the odds – trusty dodge with invincibility frames to get you out of sticky situations, which can be upgraded with power ups you get on levels to become a triple dodge and even cause explosions upon landing, to additional weapons when your basic blaster isn't enough even with wider spread. Laser, rocket, sword, etc it's all here and if you wait for the power up to rotate said offering you can usually choose which one to take. Whenever you die you also drop one of the upgrades you had, but it's not gone and you can collect it again. And I realize what I'm saying is probably 101 to experts, but you really really want to hang onto your pickups because it's the shock of forgetting you no longer have that charging laser to clear the screen that will get you. Other than wasting robots you will also be doing things like rescuing humans, destroying emitters and specific enemies, finding secrets exists and stuff like that before you clear individual levels and proceed to the next world. Good stuff.
Drawback I'd still list is inability to save during Arcade mode because developers decided giving you unlimited or 99 lives, on easy and medium difficulties respectively, was a fair exchange. It's not like the game is long or anything, but I found myself just wanting to take a break and you can't without starting all over again. What brief time I put into Nex Machina I enjoyed and might even check out other modes... even if multiplayer/avatar customization seems borked for some reason.
Stills fail to convey the idea of a bullet hell. Good luck taking a screenshot mid-action, though.
---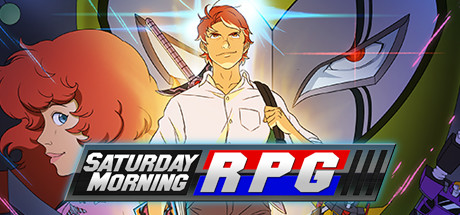 I'll be perfectly honest with you – I gave up on Saturday Morning RPG about halfway into episode five. Before I even get into review proper and why I did something I basically never do it should be noted this is an incomplete game seeing as episode six is still missing. So that's already something going against the game, but it turns out it really didn't matter in this particular case because base product had enough problems.
At its core this is effectively a JRPG albeit one styled after Saturday morning cartoons of yore. Admittedly, not being a US resident it did not speak to me on that level specifically, but I get what it was going for. I was personally less into G.I. Joe and Transfomers, more into Conan the Adventurer and Bucky O'Hare myself. Game comes with that kinda derpy protagonist + geek friend included. So much so the entire first episode is actually a dream that sets you up for way more... or does it? Setting and episodic, literally and figuratively, approach to it is not one of the problems game suffers from. There's a HOOD commander who will totally get you next time, suspiciously familiar vehicle transforming robots who have a show-off of their own in one of the episodes, and plenty of pop culture references anyone in the know with media should recognize. For god's sake, the Wizard with his BAD glove is your spiritual guide early on.
It's mechanics and design where game fails, sadly. Episodes are mercifully relatively short which still manages to be a problem because for overwhelming majority of play time you'll be fighting couple of re-skinned enemy types. Pair it with simplistic combat system itself relying on timing defense hits to reduce damage or varying degrees of annoyance to execute attacks of your own and you have helluva time ahead of you. See, all of that isn't really a problem and other JRPGs have done it to varying degrees of success, but the real problem with Saturday Morning RPG lies in just how common place combat is. I got bored with it by the time episode two ended, and inventory management was a separate source of annoyance that reared its ugly head at about the same time. Your attacks depend on items you've found to equip and out of about three dozen I've found probably six that weren't completely annoying to use? Add to that sticker scratching you can do before combat to gain bonuses and you're looking at a prospect of tiring your thumbs out real fast.
Should you play this one? I'd advise against it unless you've tapped out all other JRPGs under the sun. If I was honest with myself I would've probably stopped way earlier, but I hoped game would improve as it went on. It does go up in scale, at least.
Screen you'll be staring most of the time as you mash, pattern match or time QTEs.
Another two weeks, another update. Much to my own surprise. I kinda winged it this time seeing as Book of Demons is the kind of game I could've taken a lot more time with before penning a review, but I think I'll also keep it installed for a little while longer. On the other front I've covered Castlevania S2 and Y: The Last Man as part of my finally correctly titled Multimedia section. You can teach me to schedule, but you can't take the obsession to standardize out of me.
P.S.
What do you think about actually listing what I've reviewed in the opening and including samples of graphical media when I review them?
Book of Demons
☉
PC (Steam),
₪
Hack & Slash, RPG,
☑
December 2018
♬
Town Theme
♬
---
Action RPG time it is! Or was it hack & slash? I don't know, God of War kinda co-opted the term for some reason, but it doesn't matter because we're talking about Book of Demons and how I finally finished it... once. By their very nature these kinds of games cannot really be easily called finished yet I would list "completing the main story" as a valid quantifier. So let's delve deeply and greedily into these ephemeral loot drop tables with strong Diablo homages I got on a whim at 66% discount + coupon.
Story-wise this game knows for sure what it is and makes good use of it. Stop me if this sounds familiar: you arrive at a village tormented by demons who make their home out of a descending church that eventually goes straight to hell, and along the way you're helped by a motley crew of villagers counting among themselves a tavern girl, priest, witch and a mysterious geezer to identify your crap. Alright, some of the genders are bent, but it's the first Diablo and you love it. Major difference is Book of Demons takes a tonally different approach in a sense it embraces the self-awareness of the material it draws from and makes light of it whenever it can with references and jokes. Grimdark fantasy this is not. Characters themselves also adhere to the above and once in a while even got a smile out of me so job well done, especially not!Deckard Cain who hams it up as much as he can get away with. Outside of their gameplay functions these characters have voiced gossip topics that really let the VA shine and I did not expect such a production level from an indie game. They all eagerly expect the protagonist, whichever one of thre three you select – those being Warrior, Rogue and Mage, to get to the bottom of things and vanquish the Archdemon.
But that's about as far as I'll go regarding the story... which honestly is about what you'll get. Now it's time for systems and all the nitty-gritty.
In case you've never played Diablo or any of all the Diablo-clones out there the basic idea is you go down descending levels of ruins with steadily increasing challenge to find better loot and fight more dangerous enemies. You then return to town, identify and sell off stuff while keeping the good to advance your character. Rinse and repeat in a satisfying loop. Satisfying provided that basic moment-to-moment gameplay is on the level and it is in Book of Demons. There are couple of major differences developer committed to that really makes this game stand out among the clones, though. I'd say both are game changers in their own ways. First – there is no conventional loot in the game. Whatever could you mean, you ask? This is a part-time card building game. Wait wait wait. It's not like that. Cards are your loot. Whereas you would find Goreshovel in another game here it would be a Legendary card you can upgrade further to make it even better. You use rune cards and gold for upgrades and both are relatively plentiful when you hit your stride and learn how the game works. Second big change is the following – game runs on lanes, corridors, whatever. Meaning you can't actually navigate through levels freely and are rather constrained to tight corridors that branch. This doesn't actually affect picking up loot (hover over or click) or attacking enemies (you don't have to be directly in their face to attack), but what it does impact in a major way is positioning becomes the new king. You can get easily cornered later on and it is highly recommended to have an "escape" ability or at least something to crowd control with.
While we're on the subject of combat and enemies I might as well get into some things I liked here. Small touches like ability to dispel poison manually when you see the icon change over your health globe, getting knocked out actually knocks you out and forces you to click on the stars to wake up as well as disturbs some of your cards so you have to "fix" them before they're usable again, freezing you actually chills the interface and seriously messing with your mobility, etc. Now imagine all of those happening at the same time in one combat encounter because by god does this game love to check your resistances. While enemies do tend to be new skins as you go further down there are also quite a few enemy TYPES and some will annoy the hell out of you. Nothing like getting focus fired by flaming skeleton archers hiding behind health bars of enhanced armor you have to bust through, for example. And there are myriad of types like summoning reinforcements, suicidal variety, frequent impervious periods, etc. This is not even getting into named sub-bosses which go through phases of their own. Sadly, I think having only three major bosses is one of the game's mistakes even if they do mark major milestones. Drawing from Diablo is all fine and dandy, but considering other strides they've made adding more bosses should've been one of them as well.
Craziest thing is I'm already so far into this review and haven't talked about what is arguably the third biggest inclusion – Flexiscope. Never again will a game of this type waste your time with needlessly short or long levels when you don't have the hours to sit your ass down and play in one continuous session without losing progress. I didn't exactly see the point of Flexiscope at first simply because I accepted how I played these dungeon crawlers so far. Now I realize having the ability to set your own session length, visible in minutes and number of rewards/gold you're likely to extract, is invaluable. Yes, about five minutes for one short level option is there for when you need that fix. It goes up to 50+ minutes. Needless to say game tracks progress constantly and no "Save on Exit" is going to waste a single second as you immediately return to where you left. Having progress presented in such block format also motivates you to go push forward for that small chunk of completion. It does mean there's little unique content until you reach the bosses because it's procedurally generated and interchangeable, though. But what else is new?
So what haven't I talked about yet? Audio and visuals? Alright.
Thing Trunk developer said Book of Demons is part of their Paperverse, where they have more games planned as you can see in the game lobby where you choose Book of Demons'... book, and I think they nailed the aesthetic for sure. Traditional animation is scarce as everything is made of paper and tends to animate in that fixed fashion where it plops up and down, is jerked strongly from side to side, or such methods. You'll rarely see an elaborate show off. That works for the kind of game this is and, as I said above, feeds into very competently executed flow of action and pacing. Nothing feels like it's wasting your time. As far as audio goes I'd say it's on the same level. Already mentioned VA is pretty damn good and soundtrack itself is downright impressive albeit scarce. Village theme hit all the right notes for me as far as nostalgia goes. All the hits and bumps are gloriously exaggerated and now I know the MISS MISS MISS cue all too well.
Final Thoughts and Rating?
Well-produced and impressive effort to make a Diablo-style action RPG with a spin of its own. Said spin comes in the form of using cards rather than conventional equipment and restraining the player to tight corridors as means to make mobility important and actually crucial in many ways. All the genre trappings like dungeon diving for papery loot and fighting increasingly challenging enemies are there, but this time you have full control over how much time you want to dedicate by regulating your session time with Flexiscope. Comes highly recommended with a demo to check out before you commit. Looking forward to what developers will do with their Paperverse in the future seeing as they already have multiple games planned.
Castlevania (Season 2)
₪
Action, Adventure, Horror
☑
October 2018,
⇲
8 episodes
---
Almost two years ago I reviewed the first season of Castlevania and wondered how its sequel would turn out considering the first one, which consisted of mere four episodes, was basically just a setup to get our party together so they embark on a quest to hunt down Dracula proper. Time has come... well, time actually came last year yet here I am today having seen all eight episodes of the second season attempting to put it into words.
Where to begin? In hindsight it turns out having that tight-packed original was better in every way compared to what we got in this offering. I'll get into actual problems as I carry on, but the most obvious one for me is there's basically just as little if not less story here than we got earlier except it's now dragged out across twice as many episodes with unhealthy dose of filler thrown in for good measure. Show also fell into "bigger and more = better" trap in the attempt to escalate story stakes when the groundwork was already laid down and that should have been used instead.
Story buildup we saw up to this point gets resolved in the last two episodes. Until then it becomes painfully obvious writers watched too much Game of Thrones and thought vampire politics was what I wanted in my Castlevania animation. They were sorely mistaken. Now, vampires and politics can work, as Vampire the Masquerade can attest to, but in this case it results in just a whole lot of static shots where vampires stand in the grand hall and pretend to politic/strategize while old Drac is tired of life and wants to end it all. When you consider half of most of the episodes are dedicated to vampire POV it drags the whole thing down. Flipside is there are two new human characters who are interesting and I genuinely wanted to see more of and show thankfully provided it with backstory flashbacks. Once in a while you cut loose with gratuitous action scenes that don't really provide much context to the story under than to, I don't know, justify the action tag? It's just all so unfocused and I don't think the director knows what pacing means as they were given too much time and not enough plot to fill it with. Even our intrepid trio of protagonists does little until the finale and I can only stand so much bickering between Alucard and Trevor with Sypha mediating between the two manchildren. All three of them are fundamentally the same characters we saw in the original so nothing's really changed there. They simply have to get new stuff and learn new tricks to actually get to fight the big D. But those last two episodes, man. That's what I wanted the show to be – action galore and finally tossing in some Castlevania music. Such a shame it comes so late and is resolved with assumed expectation from the viewer to be already invested in these characters. Except in this second season I can't even cheer for Dracula anymore because he's gone full nihilistic. And show then has the nerve to sequel bait not once, but TWICE... with season three already confirmed.
As you can probably tell I did not enjoy this. It simply comes across as a tremendous downgrade in almost every respect that has to do with pacing, writing and development. Sure, the visuals are still there and combat choreography was good, considering they seriously increased the time spent fighting so it occasionally dips into frame jank, but even the sound design is somehow just there. Vampires going all "diversity mode" simply so you can have an international cast to slay, who barely utter a word so they're just stereotypes, seems like a waste of time and effort, for example.
---
Y: The Last Man
₪
Post-apocalypse, Drama, Adventure,
☑
September 2002 – March 2008,
⇲
10 Collected Volumes
---
Time for another graphic novel. Or comic, if you prefer. Y: The Last Man fits well within my spheres of interest aka not being your "cape comic" that seem to be all the rage these days and comes neatly collected. As a matter a fact there are multiple collected editions out there and I'd probably track down Absolute Edition because it's the entire story in just three books.
It's 2002 and the unthinkable has happened – all the males have died. Well, everyone except Yorrick Brown and his pet monkey Ampersand who makes it his favorite past time to throw excrement at Yorrick. Needless to say this turns the world upside down as society breaks down and begins to rebuild over the course of the story. What is the story, though? There's kind of a lot to take in because the story clearly runs on arcs, but what we start off with is Yorrick wants to get to Australia to locate his girlfriend Beth while the rest of the world, of which there are many parties including the Israeli military, female US president drafting the mysterious Culper Ring organization to protect the only surviving male, and lots of other crazy shit that eventually gets introduced. Story is not really Y's strong point if you ask me. Barring some asspulls and twists you can largely guess how this "world gone crazy with women" premise turns out for the only guy around and ultimately comic relies on introducing more outlandish elements to throw roadblocks in Yorrick's way as the cast expands. Ultimately it's the premise I found the most engaging when you have the types of New Amazons popping up, piracy taking a new meaning and not even the astronauts are forgotten. Not to mention asking if there's truly hope in such a setting?
With all that in mind it's the characters that really carry this one. Or will break it utterly depending on where your preferences lie. Mr. Brown himself is kinda that stereotypical early 2000's wisecracking smart guy using it as a facade to deal with his own inner turmoils and is largely likable. Where he got on my nerves is with constant referencing when it felt out of place or just to reinforce the notion he's a brat. Fortunately he's balanced by excellent agent 355, a no nonsense government agent who's role it happens to be to watch over Yorrick. She doesn't have an easy job and relationship is one of barely tolerating each other early on. Naturally, it goes places. There's probably about a dozen of other characters involved, particular standout being Dr. Mann who may or may not know what actually caused the extinction of the male population worldwide, but it's the dynamic duo that carries the story and how they develop.
So what's my last word on Y? Well, uneven would definitely qualify. As well as groan-inducing at times. Aside from the whole in your face feminism thing, which got on my nerves real fast but with Yorrick being the way he is you can almost see the women in this story may be onto something, it was author's incessant need to stop and deliver a paragraph worth of "as you know..." type of exposition. It's unnecessary and kills whatever pace you had. No, I don't need to be reminded who the Amazons were in the middle of a tense standoff, for example. This persists throughout the comic. It is a decent looking comic, I'll give it that. Definitely modern made and you can tell corners were cut with some backgrounds, but the cover art is gorgeous so that was a good way to get me hooked. On top of general artwork gradually getting better as more issues were released. I think one of the artists was actually from Croatia?