Arby's Backlog Hell Arbiter Libera's profile
~ Let's Get Some Games Done ~
An Ongoing Exercise in Clearing the Backlog Extraordinaire
Nothing special here for now, really. Just my updates divided for somewhat navigable lists using the artwork I used when updates were originally published with all now updated to current art assets fitting to match 2019 updates and also easier to click on if you're using mobile. Maybe I'll add more to the "homepage" at some point, but this is serviceable for now.
---
---
According to my last Report here it's been... two months? Well damn, time does fly. Probably due to my dabbling in FF14 as I'm want to occasionally and somehow never get past level 20. But seriously, I think the holdup was simply tackling a long ass JRPG and one I wasn't enamored with as it went on. If there's any uplifting news it's my newfound determination to stop buying games beyond what I get from Humble Choice so let's see how that pans out.
There's also a SF novel I managed to finish.
Tales of Zestiria
(
PC (Steam) –

JRPG –

2015 ) +

TRAILER
---
Looking at this review as a whole you might get the idea I'm channeling some of my old Final Fantasy 13 review, but I'd like to disperse that notion. Tales of Zestiria has problems big and small, and yet I believe it could've been greatly improved with some changes in all departments. Just to be on the safe side this isn't a "how I would fix the game" take on the matter, though. Merely my opinions on what I played through.
With the risk that taking couple of breaks may have fuddled my memory I have to say the story aired on the safe side. Not saying that managed to surprise me considering this is Tales of series we're talking about and they hold formulaic anime stories near and dear based on multiple games I've now played. There's this evil force called Malevolence that permeates the world and can infest all beings. Pushed to extreme it can turn them into monsters called Hellions. How do you fight it? Well, that's where the Shepard comes in aka human agreeing to a contract with Seraph, another race of beings living in the world nowadays unseen by normal people, as he can not only purify Malevolence itself but also Hellions. As fate would have it our archaeologist aficionado Sorey becomes the Shepard and along with his best friend Mikleo descends from a life of among the Seraph high in the mountains to embrace his destiny. Maybe even save the world in the process and have fun searching for monoliths. What actually follows is an arduous journey where he realizes there are reasons why Seraph are turning their back on humans and vice versa, why Malevolence is on the rise and who stands to benefit as well as dealing with third-party groups who have their own agendas.
And so we reach my first of two big problems with the game – these characters are unfit for the kind of narrative Tales of Zestiria is intent on keeping. What do I mean by that? Well, I found party members really enjoyable and likable on their own. They all have zany personalities with quirks that manage to endear them; from Sorey & Mikleo's fanboy obsession over ruins and ancient cultures, Lailah's goofy love for puns and sisterly love, Edna's stoic dead pan reactions, etc. Game's skits where 2D portraits have fully voice interaction stole the show for me and manage to flesh out characters like no other. Now imagine these characters having to participate in a story centered around magical depression and very existence itself being in danger, even other Shepards in the past failing to avoid corruption. My point is these characters would be better fit in some comedic game about shenanigans and non-existent stakes. What you end up with are almost bipolar characters who switch 180 on a dime between their normal and grim SRS BSNS behavior when story calls for it. It NEVER clicked with me. That's not getting into how Zestiria ditches a character who is seemingly set up to your second only to replace her with a new character and bend backwards narratively to justify her being. Fortunately, I rather liked the spoilerific character to a point she transcends deuteragonist role, but still.
Departing the narrative lands what was my other big problem? A rather sizable one for a JRPG - combat. Or rather, game systems in general.
My complains here should be taken with a grain of salt because I am well aware Tales of games are essentially made to be played multiple times and preferably on higher difficulties, doubly so if you're aiming for achievement completion. Just like I tend to I played the game on normal. Turns out there's quite an overload of game systems piled on top of the player, but from my own experience you have next to zero reason to engage with them. First thing to keep in mind – leveling has very limited use in Zestiria. Mainly because you're expected to engage with skills from gear. Skills on unreliable gear drops and shop offerings, mind you. Which you're then expected to become proficient in through use, reinforce via Fusion and get the skill composition you want. It's so woefully contrived and arbitrary if you actually want to get the skill ranks you want. On the flip-side this just might be a min-maxer's ideal and way to customize your characters to the extreme for higher difficulties. Artes as form of active abilities you use in combat are back in full force, along with Support Talents along the lines of useful ones (Snack Preparation, Windstepping) and useless ones (Money Finding, Stealthy Feet, etc) unique to each character until they master it and can teach others. Due to how the game is set up you will have barely unlocked a few of these on multiple characters and MAYBE maxed out your starting Talent provided you stuck with it. New Game+ exists where you can continue development.
Arguably learning the WRONG lesson from western RPGs, "overworld" zones in the game are far too expansive for their own good.
We finally reach the combat section where I have to explain how normal mode is too easy without feeling a lick of shame. Only because there ARE fights that were supposed to be challenging yet due to combat design choices they fall on their face. What is the most integral, game defining feature of Zestiria's combat? Beyond being real-time action it's surely Armatization. It's where one of our two main characters "merges" with their Seraph companion and become, well, an elemental Power Ranger for a lack of better description. For example, merging with Mikleo turns you into a water-aligned archer with a separate moveset entirely. Potential to do so is limited by your Blast Gauge which in turn also determines almost all of your heaviest hitting special attacks. With some accidental skill fiddling you'll never find yourself running on empty and as a result Armatization absolutely obliterates everything in your path. Even when you're in human form your regular attacks are only held back in check by SC easily replenished by dodging or holding down the defend button. It will gradually reduce meaning you need to eat food or rest at an Inn to recover, but this is a non issue I barely registered some ten hours in. What I'm poorly trying to convey is there are barely any tangible checks on the player in combat aside from Blast Gauge itself. Unless...
Party AI is supposed to be one because lord have mercy, I learned to love the rare sections when Sorey went at it solo. There are four party members in combat, but this usually means two because Sorey and spoilerific girl enact their Oath and merge with Seraphs. There is a Strategy menu to decide how everyone will act when you're not in manual control seeing as you only control one character in combat but can switch who that is on the fly, and yet despite that I found idiocy cannot be cured. Thankfully they won't use healing items on their own, but final boss in particular drove me up a wall seeing as part of it is a time limited damage race check or he will annihilate the party. You can see how this can be a problem where you lack total control over your party members. Amusingly enough, I found myself not having any problems with other game bosses despite them towering over me by good 10-15 levels. Either you're meant to grind to stay up to snuff or there's an insane safety margin. I've dismissed the possibility of me being just that good for obvious reasons.
Dealing with production values I have to say I downloaded a Community Fix because this PC port ain't that hot. From frame rate issues, odd crashes and weird image filter quality. Beyond that this was quite a right foot forward production for Bandai Namco with plenty of voice acting to go around and even animated cinematics for important bits. Character designs air just a bit too much on the over-accessorized busy side for me. Like other things such as highly melodramatic story and archetypal characters when it matters the most, it's simply part of Anime: the Game package.
Final Thoughts and Rating?
A flawed JRPG experience where some tweaks and shifted priorities could have resulted in tighter, but more meaningful package. Shepard Sorey will find it's not the dangerous Malevolence corrupting people that's the real threat, but rather poorly thought out gear-derived skill systems reliant on grinding to realize "builds" you want yet also being something you can safely ignore on lower difficulty as you power through with random drops. Merging with your Seraph companions into Armatized mode also turns action-based combat into a cinch robbing most of its difficulty in the process. Zany and genuinely likable characters who sadly never really go beyond that one-note personalities are also stupendously poor choices for the kind of dark story Tales of Zestiria has going on.
Embassytown (
Science Fiction –

2011 –

345 pages ) +

GOOD READS
---
I imagine Embassytown would be something of a wet dream to a creative language major considering how much of its very core revolves around the nature of linguistics, weaponizing languages as such and identity-defining powers they hold over societies. It should speak in novel's favor when I say despite having little beyond cursory interest in such topics, and debates over them sometimes slowing the narrative to a crawl, idea as a whole STILL managed to keep my interest strong to see it through. Additional observation worth pointing out is I can't recall another instance of a novel making such a heel turn at exactly halfway point when all hell breaks loose and alternating past/present chapters get dropped in favor of a linear fixed narrative.
Continuing author's weird fiction twists we now take to science fiction territory as we follow one Avice Benner Cho from her childhood days in a small town called, well, Embassytown on planet Arieka seeing things from her point of view along the way. You might imagine this leads to a "girl wants to leave her hometown and go to a big city" kind of scenario and you'd be right if not for couple of things. Terre and other races are allowed to have a colony of Embassytown by natives of this planet, whom all others have affectionately dubbed Hosts, and due to how their Language works there's this privileged group of people called Ambassadors who are the only ones capable of open communication. Our girl Avice would have been just one of frontier residents had the Hosts not used her to embody a simile and thus forever immortalizing her as part of their Language. Looking back on the novel as a whole this is the pretty much the only elements making her important in subsequent events otherwise way above her pay grade. On a fringe world where language and those who ply its trade are so important even her relatively exclusive status of a Terre immerser aka someone who navigates hyperspace of sorts, is treated as a curio rather than something admirable after she makes her return and ends up embroiled in massive societal changes as new mysterious Ambassadors arrive alongside her. Turns out everyone has an agenda in this place, especially those furthest from it.
Even if execution of this particular premise where you see aliens change after continual exposure to something like a language changes was at times protracted and protagonist herself almost ended up being a go-between until very late into the story, where she figures out things others must have considered earlier and decided otherwise, I have to say the setting definitely did not fail to pique my interest. First half of Embassytown is almost testing you to see for just how long you can go without air as it throws terminology and ideas you're eventually less so explained and more left to your own devices to piece together with context later on. From the fact this is the Third Universe, begging the question what happened to first two, entirely bio-engineered "technology" of the Ariekai like battery-beasts and living buildings that can get chemically addicted, to general weirdness where mentioning "there are other alien races beyond two most prominent ones" is almost an inconsequential side note when you look at the bigger picture. It gripped and sustained me when whatever was going on did not. Impression I got was one of very divisive nature - on one hand there's inventive and almost esoteric SF backstory I wanted to immerse myself in, while on the other the equivalent of an airline pilot involved in debates regarding the living nature of languages with experts on the matter high on their own farts. I found one far more engaging over the other, as you can probably tell.
This is where I would talk about characters, but I don't think there is much to say in this particular case because I'd be hard pressed to remember much about Avice herself. It says something when we get more about her as a person from childhood parts than when she returns as an adult after X kilohours had passed. Other than her having multiple husbands and a wife before this current relationship. In her own words I would describe her as unsurprising. If this was a lesser work I would almost assume she's one of those horrible self-insert and forgettable type of female protagonists. Other, support, characters are firmly on Ambassador side of things as primary conduit to the Hosts. Latter surprisingly get almost nothing until the very last quarter of the novel, but I think it adds to their alienness so I approve.
These Reports are once again starting to take a month between releases, and I have a JRPG on the side to finish that's probably going to take a while as it is. Good news is I bring six short reviews for you to peruse + that novel I finally got around to. I really need to stop trying out walking simulators seeing as they obviously aren't my jam.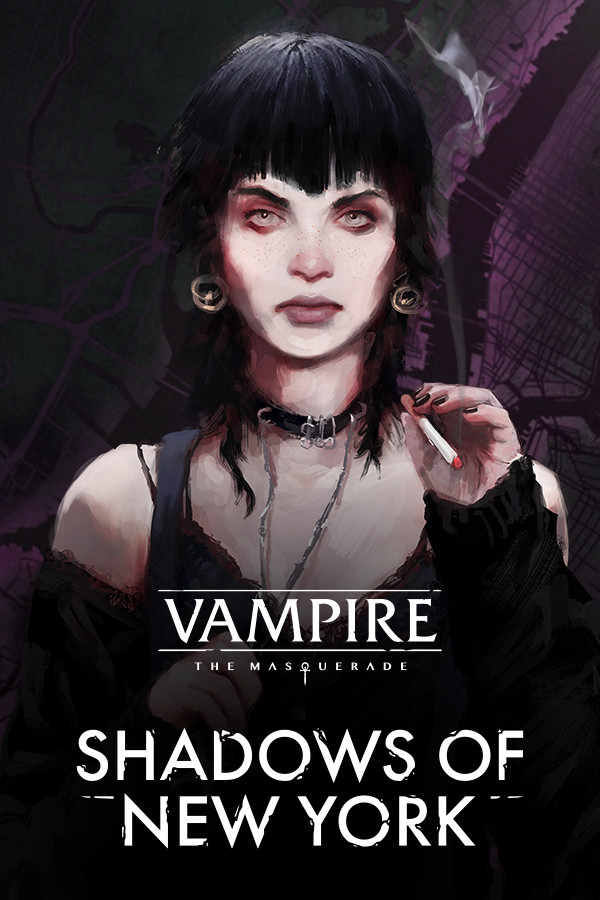 Vampire - Shadows of New York ( PC (Steam) – Visual Novel – 2020 ) + TRAILER
Coming back for seconds after not being impressed by Coteries of New York does sound like me, but in this case I was pleasantly surprised by Shadows of New York. I think playing more to its strengths as a Visual Novel was what ended up working in game's favor. Top shelf production for the genre notwithstanding, of course.
Following her stint as a very mortal journalist we see Julia Sowinski get embraced into a newly-minted Camarilla clan Lasombra. Provided you have any familiarity with Vampire: the Masquerade this is already a hook beyond belief seeing as clan switched allegiances and narratively you're a solitary Turncoat in New York. What follows is Julia getting assigned a task to resolve a murder mystery of a disliked elder and seemingly set up for failure by the Prince. I wouldn't say playing the previous game is mandatory, but you'll strongly benefit if you have seeing as almost all characters make a return and current crisis is set after Coteries. If anything it's once again a showpiece of Camarilla politics and World of Darkness itself.
So what actually sets Shadows of New York above the last game for me? How it really isn't trying to deliver crunch-based mechanics only to half-ass them in the attempt. Protagonist is fixed and has a fleshed out personality of her own. Not that I'm a fan of this whole "alternative, whiny millennial" mindset, but it grounds a character who has a lot to say about the contemporary world. Strawberry jam aka Hunger mechanic is a non-issue here which in turns leads to more liberal use of Disciplines and not worrying about feeding crippling your options. I was surprised by how decisions you make throughout the game actually build up to one of the two endings, though. This time around endings truly ARE meaningfully different.
Some surprising callbacks to Redemption of all games perhaps endeared Shadows of New York to me more than it deserves, but in a sense it embodies the new roleplaying edition rather well – an intimate journey with your own shadows.
---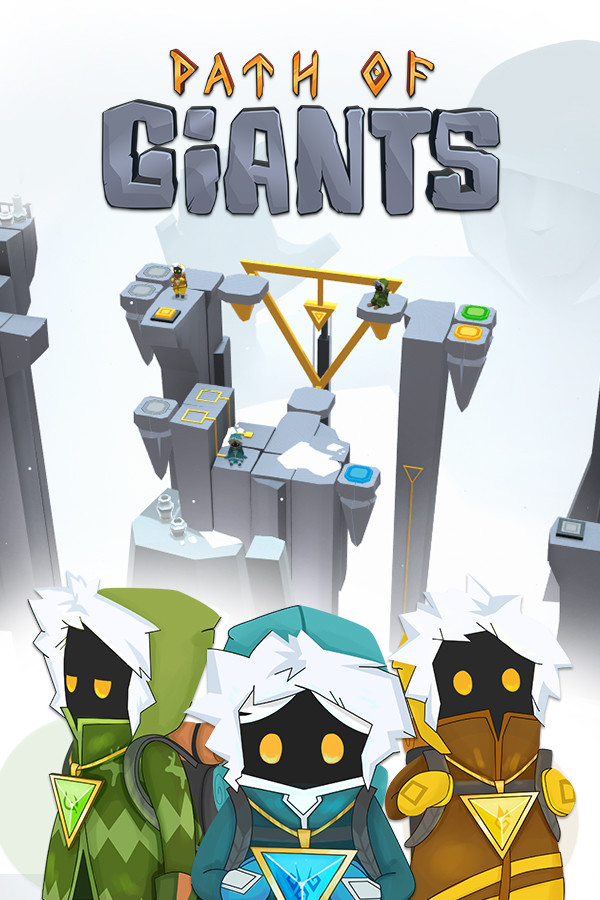 Path of Giants ( PC (Steam) – Puzzle – 2020 ) + TRAILER
One can't help but wonder if this is perhaps one of those cases where being a puzzle game novice of sorts helps in place of someone more experience who could see faults with ease. Be as it may, I had my fun with Path of Giants and what it had in store atop its wintry peaks.
Lightweight semblance of a story is quickly conveyed to the player via party banter – three intrepid adventurers find themselves climbing up and delving through while striving to reach the top of a mountain where a certain treasure is kept. That's it and game never really expands which ended up rather refreshing. Hell, even the ending is pretty much just Bern, Matchi and Totch walking away following a very natural conclusion to this narrative. No curve balls in sight.
Which really translates to Path of Giants living or dying based on gameplay. Well, some pretty chill and calming atmosphere does its fair share of lifting, but PUZZLES are the reason you'll hopefully end up stay playing for. Twelve regular areas, normally with three levels contained within, of getting your three fur-backed dudes to tiles matching their own color pattern. Deceptively simple when you take into account structure is tile-based and reflexes don't count for much, but one element to keep in mind is entire affair is cooperative. Our adventurers need to give each other a leg up or help going down from elevated blocks so foresight is mandatory. Later on the game will introduce novelties such as weight-based elevators to balance, additional buttons you stand on to activate the likes of extendable platforms, etc. Good news is that a simple undo function is readily available and despite employing full 3D graphics game never makes use of terrain obfuscation for obtuse results. If anything, and being inexperienced in puzzle games as I professed previously, I found myself having minimal trouble through the entire game. At parts it was the Pipe Mania-style mini-game which annoyed me more than following otherwise perfectly logical orders of priorities and color sequences.
---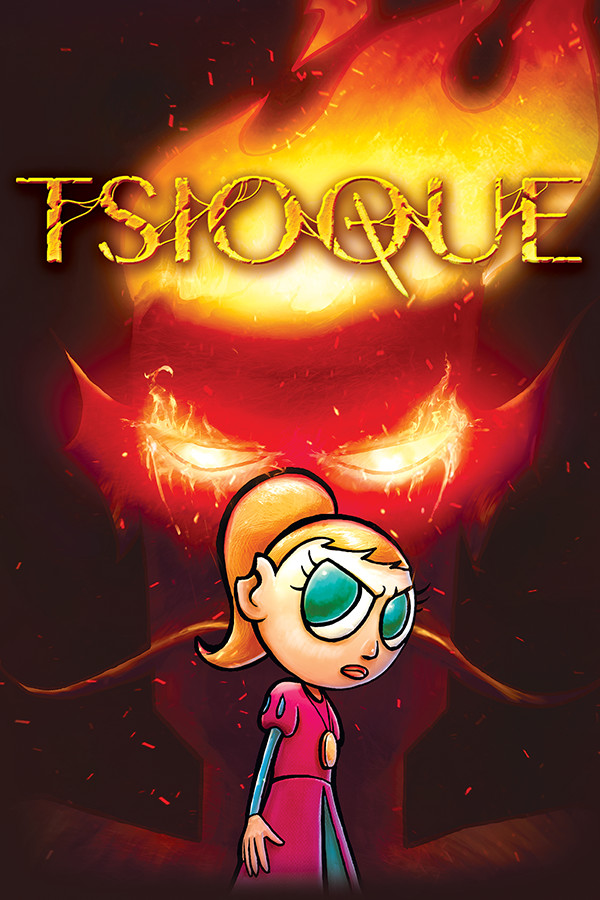 TSIOQUE ( PC (Steam) – Point & Click, Adventure – 2018 ) + TRAILER
Hand-painted 2D animation is seemingly all but impossible to come by these days and yet it is precisely that visual flair which developers used to make TSIOQUE stand apart. Not to say that's all there is on offer with this one, though.
We're rooted firmly in fantasy land for this one, lads. Good Queen, who also happens to be of the warrior queen sort, sets out to protect her land as dire crisis arises leaving her young daughter back at the castle. It is precisely at this time that Dark Wizard strikes and corrupts the land as his evil-toothed minions take over. They also lock princess Tsioque and throw away the key as wizard just wants some peace and quiet to finish his great endeavor. Needless to say, our girl won't take it and after using a sewer monster to free herself she's out to cause a ruckus. Despite how goofy evil minions come off with their exaggerated gibber-talk I like how they're still very sinister and real threat from princess' own POV. She herself is rather no-nonsense and not above violence, but being a kid still comes across in her interactions. Befriending animals was neat.
I guess it's a good thing puzzles in this adventure game are rather solid. Entire thing starts off very straightforward, albeit to game's credit it never resorts to highlighting hotspots/having an in-built guide so it relies on players' intelligence to work it out, but once you reach mindpoint or so you'll be dealing with your usual "collect seemingly unrelated items, prepare to use them during end game". Only rarely did I find myself stumped and that was due to transitioning from a linear sequence of events to structure opening up with more freedom to go around. This IS still a fantasy adventure game and while being no Discworld in terms of obtuseness if you have very low tolerance you might want to steel yourself.
Spoilers are obviously no-go for me, but I have to point out the entire degradation thing didn't click for me. I think developers making a message about what an unsafe prospect game development is interfered with TSIOQUE's own story.
---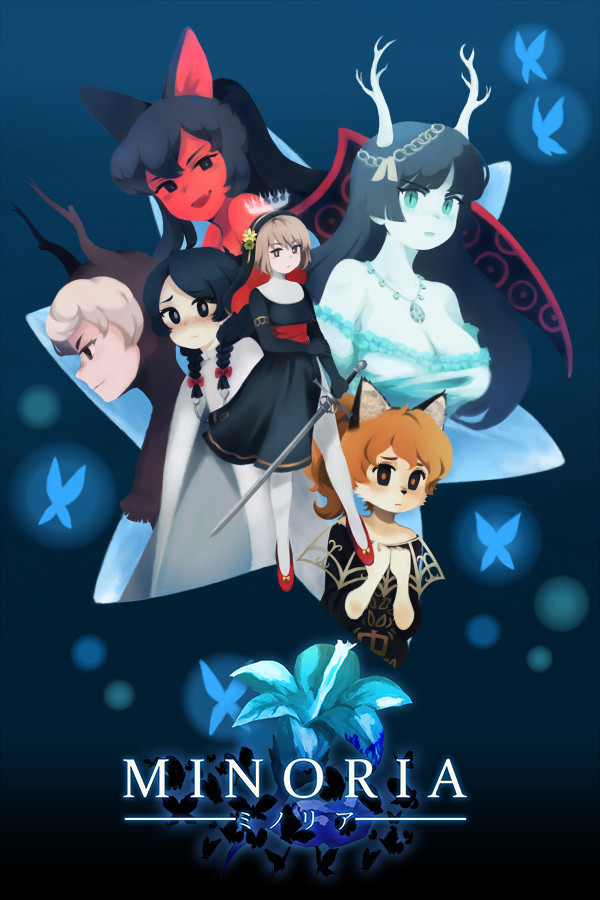 Minoria ( PC (Steam) – Metroidvania – 2019 ) + TRAILER
I found myself enjoying Minoria. Not that it breaks any new grounds or has major problems as such. Rather, how certain choices in the presentation/narrative departments took me by surprise. Let's see how this light metroidvania does things.
The gist of things is you're controlling Sister Semilla as she's sent to kingdom of Ramezia where witches are running rampant. Needless to say, there's heresy and you're sent to cleanse the land as well as save the two missing princesses. Keep in mind this IS a lightweight story with your acting support Fran having doubts whether what Sacred Office is doing is justified. Tone was what really astounded me, though. Despite cutesy looking characters setting-building and story are both very seriously presented with fanatics on both sides believing they're in the right and justified.
Metroidvania? In this case it's a matter of interconnected areas parts of which are initially locked off until you find requisite abilities to progress. Minoria is surprisingly sparse on navigation as a whole and offers little more than few keys to find before you get to advance. Some rooms hidden behind fake walls notwithstanding, but with a trusty map it's a non-issue. What it does have greater focus on is the combat... and not for the better, sadly. Keeping in mind you get access to couple of swords and crapload of Incenses which are game's magic used for ranged damage dealing and limited healing, actual problem is how reliant on counters the entire thing is once button mashing gets old. With a generous response window it kinda trivializes the entire affair down to few bosses. You could beat the game with nothing more than initial outfit.
At the end of the day I'd say Minoria works largely because it knows when to end things. Decent entry if you're interested in getting to know the genre more, though. Responsive controls and good overall pacing go a long way in sustaining interest, although replaying it for the heretical ending never crossed my mind. Once was enough.
---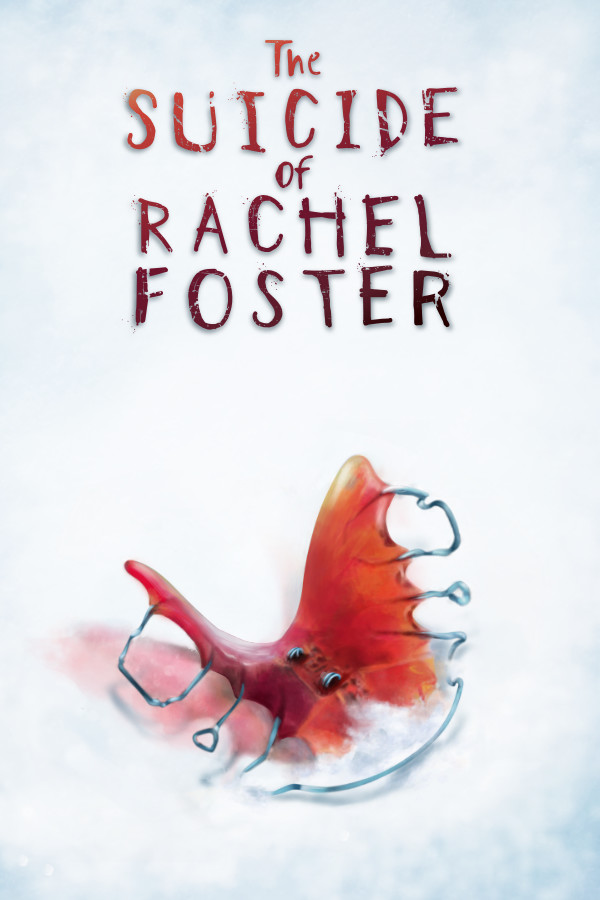 The Suicide of Rachel Foster ( PC (Steam) – Walking Simulator – 2020 ) + TRAILER
If there's a silver lining in this story it's the fact that The Suicide of Rachel Foster being a walking simulator means you more or less know EXACTLY what you're getting when you sign up. It also means part of it grew on with me while I barely tolerated the other. I just wish these games embraced more interactivity beyond "rotate carefully detailed objects".
Story is the main draw here so I'll keep it minimal. Being the last of kin our protagonist returns to her family's hotel, one that has seen better days, amidst the storm of a century as she has to decide the fate of the place. Nicole is definitely hell bent on selling as quickly as possible before getting out of there due to painful memories, but circumstances conspire with the aforementioned snowstorm as she ends up stranded. Luckily, a FEMA agent gets in radio contact and so begins her survival while Nicole unravels more of her forgotten past tying into the very title. Much to my own shock, game managed to pull a complete 180 with the protagonist seeing she started out as absolutely intolerable and I considered dropping the game if that was what awaited me. Which is good news because Nicole and Irving are effectively the only two characters meaning their interactions propel the story. Story-wise you can tell there's more here than meets the eye so I don't think I'm exactly foreshadowing any radical revelations here. Coincidences abound for you to not pick up on them REAL fast and, albeit cliche, I enjoyed the ride as it unraveled. Part of me wishes devs didn't go so heavy handed with story beats, though.
Doubly so when you consider they opted for terrifically atmospheric hotel as locations of choice with plenty of subtle storytelling. By the end I could navigate the place with my eyes closed and games expects you to be able to because there are no quest markers leaving a fixed map as your go-to solution. In terms of controls and, well, playing the game, we're talking slow walks over a believably realized hotel and yet it defaults to walking. There are also customary bits of "too much exposition for a small area" which stops you dead in the tracks before you're allowed to interact again.
---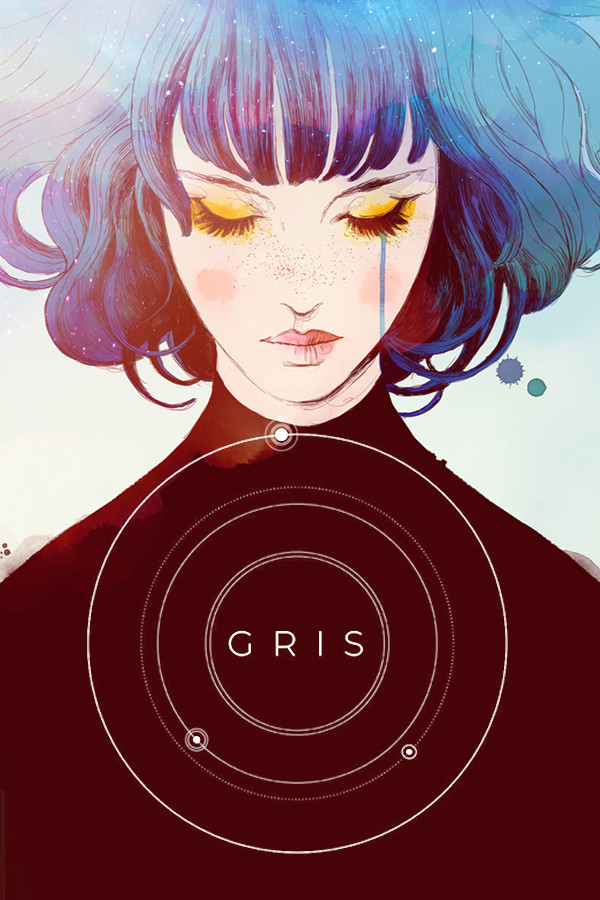 Gris ( PC (Steam) – Platformer – 2018 ) + TRAILER
Boiling it down to barest essentials GRIS is just a pretty 2D platformer that doesn't falter in any individual segment. Yet, I'd say presentation overall is that edge game employs to lift it above myriad of other platformers vying for attention.
Absence of in-depth story is obviously by design in this case. There is a narrative of our protagonist losing her voice and seemingly going through an inner journey to recover it, but this is left unsaid and is for you intuit on your own. Almost a poster child for not needing to hammer the point home and having some faith in your players' intelligence. Not to say this approach to storytelling can't have appropriately dramatic highs of tension or swell of emotions because nothing could be further from the truth. Especially all the buildup to a well-earned ending.
Playing has you going through multiple worlds unlocking "colors" and restoring life. With each completion you also get new powers and these reflect game's short length as there are mere handful. From turning your cloak to stone for weighty destruction, diving and gliding, all are introduced organically and given space to shine before mixing it up. Seeing as there is no combat your primary form of engagement is collecting, well, starlight game uses to unlock forecoming areas. Part of me wishes there were more "boss encounters" comparable to what the game throws at you because those were moments of action an atmospheric platformer like this needs from time to time. Challenge is not the main draw here, though.
I have to talk visuals/audio, both of which are stunning. You don't need a graphics budget comparable to small country's income in order to make a lasting impression. Vibrant and dynamic use of coloring as well as clear shapes avoiding clutter really sold GRIS to me. Standout animation certainly didn't harm it, either. Audio is very much in the same category. Appropriately enough as story reaches climax sound becomes more prominent with humming taking central stage.
Greybeard ( Science Fiction, Post-Apocalypse – 1964 – 237 pages ) + GOOD READS
---
As opposed to more immediate world-ending apocalyptic events I found Greybeard's take on the matter refreshingly laid back. Essentially, current generation of people is set out to be the last one as there are no more children being born. In practical terms this means our protagonist Algernon Timberlane is one of the last few young people by the time story starts in 2030s. And by "young" I mean he is in his fifties and has only childhood memories of what the world was like before "the Accident" in the '80s which altered the world making not only humans incapable of successful procreation, but also many mammals in generals with few exceptions. While the novel explains what happened through flashbacks and recollections, which are spoilers so I won't go into them, I can safely say the causes that lead to this slowly dying world don't really matter because the story isn't about them or trying to fix the impossible. World is what it is leaving Algy and his wife Martha to find their way as years inexorably go on.
Structure we're working here is alternating chapters - present day followed by flashback at various points in time. I particularly liked the one set after things really started falling apart in England so military steps in to assume control. Makes you realize this entire story could've taken a drastically different direction then and there. Amusing bit for me was how a pivotal chapter explaining Algy's reasoning as to why he initially joins DOUCH(E), organization meant to safeguard humanity's future... in a way, fell completely flat. Additional points as the man himself confirms that very thing towards the end of the book. But lest I type things randomly those are the parts meant to flesh out the world-that-was. If you ask me the body of work are present-day chapters dealing with how our little group survives. You never get the impression it's some epic adventure or anything, but rather senior citizens who still have to contend with circumstances beyond their control and other people being idiots as effective post-apocalypse brings the worst out of them. You're on the run with nowhere to go? Come across a secluded makeshift village and stay there for almost fifteen years, why not. Rich descriptions of this new existence go a long way to successfully selling it, though. By god, I believed they were sailing down Thames for most of the book and bustling wildlife coming to reclaim its rightful place as few holdouts of decrepit humanity start becoming more out there with age.
We come to my problem with Brian Aldiss that I keep complaining about despite reading his books anyway. He cannot write characters conversing with one another without coming off as incredibly stilted or expository. I think Greybeard suffers from it in particular because all those scenes between Martha and Algy when they talk about what childhood memories spurred the latter to become the man he is now or what the former feels she's missing as there are no children in the world all sound very dry as presented. Then again that particular type of rapport is Aldiss' preferred. Even with other characters like their religious friend Charles or certain cult leader they come across, for example. Everyone is uttering dialog relevant to their personality, but final result is lack of character itself.
Impression I could not shake while reading Greybeard was one of meandering series of pit-stops along the road to nowhere as there's no clear-cut objective. Novel also pulls the rug from under you in the last fifteen pages or so by revealing the great mystery that has been continually skirted along. You can probably guess what it is, but the abrupt manner in which it's handled just did not sit well with me.
It was definitely not my plan to review a game so similar to my last one, but I guess things just happen. Looking at them both it's obviously I have a preference for more RPG than action. I'm also seriously lagging behind Spiders' release schedule and it's been educational to see them polish the formula with time. In any case, I hope 2021 is turning out better for you and have fun reading my walls of text at least here if not on Steam because of Review limitations.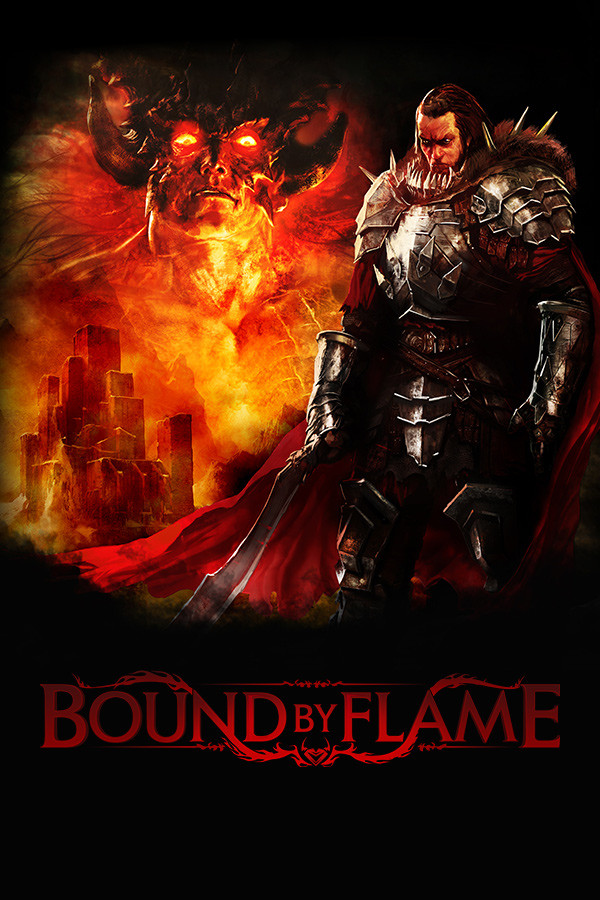 Bound by Flame
( PC (Steam) – Action, RPG – 2014 ) + TRAILER
---
On one hand it's reassuring to see that Bound by Flame shows developers have stayed true to their own brand of RPG, as previously expounded upon in my reviews of both Mars: War Logs and Of Orcs and Men, and yet I think increased scope and ambitions in this particular case really put a spotlight on what doesn't work for Spiders and their formula.
We have a doomed world of Vertiel where Ice Lords lead armies of dead walkers set on destroying civilization and become supreme overlords of the frozen hell that would remain. Last-ditch resistance comes in the form of a scholarly order known as Red Scribes. Their objective is to attend an ancient Temple and enact a ritual supposed to infuse them with power to match Ice Lord's own so they can end the struggle, achieving what everyone else has seemingly failed at. It is for this purpose that they hire the Freeborn Blades mercenaries who are in turn supposed to guard their back while the long ritual is underway As befitting every quality RPGs things don't go exactly according to plan leaving our protagonist aka company's powder master Vulcan to inherit the mysterious power and after fending off a surprise attack by the Deadwalker army it is quickly revealed he now has a fiery demon residing within as sort of split personality. One that's desperate to take over and realize his own agenda. By all accounts this jacked as hell demon appears to have some ownership over the world and old grudges to settle with Ice Lords themselves.
While I'm on the subject of Vulcan I was surprised to see our lead is actually customizable. Not only visually, but also in the male or female department. Considering there are four romancable companions in the game it would appear the split goes 2/2 plus one weird immortal corpse-looking dude that doesn't count. Part of me almost wishes I played as a female because male Vulcan has this weird, I don't know how to describe it honestly, edgy doofus quality to him. Someone playing up the "hardass mercenary in a grim dying world" act without necessarily having the emotional range or direction to guide the voice acting performance. There are moments of brilliance with Vulcan vs Demon interplay and how during some scenes you can't exactly tell who's in charge, though.
I'll get around to my problems with companions and how they tie into game's lack of certain systems as such later on, but they weren't created equal narratively either. Your "normal" side has a cute mage, outcast ranger and stoic warrior to fill the niches you can imagine on your lonesome and they're not BAD in any real sense. They simply don't have much to work with beyond the archetype along with their blink-and-miss-them side quests. On the "weird" side you have a wild mage and aforementioned immortal spirit/thing/being currently inhabiting a decrepit body. Edwen and Mathras respectively are way more interesting simply due to their knowledge of relevant matters going beyond the immediate "oh no, Lords of Ice are going to kills us!" panic mode. Also, if you wanted even bitchier Morrigan you'll be pleased to hear our silver-haired witch fits the role. Regardless of whether you like the cast or not you'll realize they run out of things to talk about real fast and devolve into enemy distractions.
As far as the story and plot structure are concerned I have to echo the same thoughts you'll hear throughout the rest of the review – it simply suffers due to there not being enough of it. You have to keep in mind this was, more or less, an action take on Dragon Age and having ~15 hours to work with just isn't enough. Prologue and Chapter 1 are alright as after a bombastic opening you're left in the swamp to gather your bearings, learn about the world, pick up most of the characters, etc. As you move forward you can tell on a gut level things were cut or fast forwarded through. If not for some side missions and enemy roadblocks Bound by Flame could almost be finished in under ten hours. This is ESPECIALLY obvious as you reach the final Chapter when game starts throwing earlier bosses as regular enemies at you and there's barely any story threads to follow up on before you're in front of the penultimate bad guy to whoop his ass with ease. Then you reach the final boss and... well, that should be reserved for a talk about mechanics.
With previous experience with Spiders' game design in mind I can say it's still in the same ballpark. You have your light and heavy charge attack, but this is the kind of combat system where button mashing is discouraged simply due to over-committing usually ending up badly, especially early on when you lack statistical benefits of investing in skill trees. Doubly so when you factor in clear enemy types to dispose off. Archers are almost always a priority if only because they go down easily, but the likes of sword & board shield users ended up being the bane of my existence because they just won't die. Speaking of which you have three skill trees to work with; Warrior, Ranger and Pyromancer. Whichever you choose just keep in mind no matter what you're still in the thick of it wading among enemies. This isn't really the type of game where you stay back nuking while leaving your companions to occupy enemies. Unless you really enjoy burning through mana potions and leaving them on guard duty hoping specialized enemies don't wreck them. Problem being you can give your companions instructions on how to act, but that's it. There's a lack of fine, direct control over their abilities/equipment so they are what you see in terms of combat capabilities. Usually I was content with just setting them in defensive mode if they kept dying too often. Spellcasters were generally more useful for their gimmicks. This is one of those things that could be game altering on high difficulty with levels usually leaning on somewhat tight quarters only rarely open enough for positioning to factor in and dagger-based "stealth" merely functioning as a free opening attack, though.
Somewhat controversial decision game went with was to only include cumbersome two-handed weapons and lightning-fast daggers as options beyond pyromancy and crossbow, for those once-in-a-blue-moon situations. On my own end I made a conscious choice that hopefully hasn't embittered the game to me when I choose poorly. Basically, daggers are superior and it took me until the finale to realize that fact after I'd already mastered the Warrior tree. Whether you go with great swords, warhammers or axes it's never fast enough compared to stabby-stabby combined with poisons and crazy critical rates. I dread to think what a fully upgraded Ranger tree is like so maybe there's replay potential there? This feeds into what I mentioned earlier about the final boss and how I almost threw my controller across the room. He's like nothing you've faced in the game up to that point and seemed like a counter build for my great sword wielding half-demon Vulcan. I ultimately remembered I was, in fact, the powder master and smoked his ass with some previously built traps.
So yeah, there's crafting and much to my own surprise it's actually meaningful. Outside of health and mana potions on top of bolts and traps, you will primarily be using crafting to modify weapons and armor pieces. Seeing as there are visible as well as property changes this is indeed neat and makes it truly YOUR gear. I got the impression it was sufficient to increase damage/armor on normal difficulty to get by, but the potential to really customize your character is there as integral part of the game's gear progression system. You won't be swimming in loot and weight limit ensures you'll be doing away with excess whether by recycling or selling off. This does raise an interesting ongoing question – do I keep my upgraded stuff or replace it with newfangled finds considering they're so rare? Number crunching usually resulted in replacing so I could subsequently upgrade those bits, but being bleeding edge wasn't top priority. Which sadly also made shopping a distant afterthought.
Far from being an ugly game when you factor when it came out and all, I'd say certain uneven elements bring the overall impression down. Where lip sync fails dramatic action cutscenes don't, for example. Standout participant for me would have to be the soundtrack, though. From acoustic atmospheric tracks to vocal showstoppers played at vital parts they all manage to give, as kids nowadays say, soul to Bound by Flame. If wishes were horses I'd ask for more tracks overall.
Final Thoughts and Rating?
Worthwhile action RPG offering continuing developer's efforts to do Bioware with mere fraction of their budget. Bound by Flame is definitely not perfect making this a middling recommendation because I still liked the overall package. As Ice Lords rampage across the world and last hope to resist goes bust our unlikely protagonist gets the power of an ancient demon to stem the tide. Real question is who controls whom and what does "saving the world" mean. Combat built upon the foundation of methodically wearing enemies down versus button mashing and extensive gear customization for that personal flair are diminished by game's rushed story that needed more time to breathe. Companions getting more than token mentions at the finale would have helped as well.
First Report of the year didn't take long even if I do wish it was for a better game. Admittedly, I beat Blood Knights in 2020 and typing the multimedia review was the actual hold-up. Hope you celebrated end of the year famously and you'll stick with me in 2021 as well.
Blood Knights
( PC (Steam) – Action, RPG – 2013 ) + TRAILER
---
Even though it may not exactly change how you look at vampire-themed games in general, Blood Knights is still a game that left a mark. How does this action RPG fare with one foot in what has become a rather ubiquitous genre mix and with other in a rarely seen bloodsucker game? Well, it could've done better in both departments.
What struck me as the oddest decision was to not set the game in some fantastical homebrew world, but rather our own medieval times with a fantasy spin. Rome, for example, is very much real with their vampire hunting organization running around. It's precisely following one of those where we see our protagonist Jeremy & company in a sticky situation. Seeing as others are warriors it falls on the magic wielding priest of the group to decide there's only one way out – they'll bond Jeremy to a vampiress called Alysa so they can use her powers and get out of the tomb. Why were they there? Looking for something called the Blood Seal as unleashing it would essentially turn the world upside down. What managed to take me by surprise is the fact they FAIL, resident vampire boss has a bad day and turns our protagonist into the very thing he hunted mere moments earlier. With his former compatriots leaving him for dead and bond with Alysa still active it falls on the unlikely pair to chase after the Blood Seal seeing as merely removing it cracked the Moon and it would be a terrible weapon in vampire hands.
While all of the above actually makes for an interesting premise, one that facilities co-op play rather than switching characters if you go at it alone, I'm disappointed to report it fails to deliver on narrative fronts. Perhaps because the game is so short yet you could dismiss that thanks to having no filler to speak of as you're constantly driven to reach your goal. I'm fairly certain both story and characters were afterthoughts here. For a war that's been going seemingly forever the Church isn't exactly in the know about what vampires can do, but they sure have their miracles. Likewise, while there are hints about vampires own society based on comments Alysa and some make, you're left to guessing what "bred for war" and "wild free vampires" mean in this context. Maybe latter was just an excuse to bring werewolves into the story as enemies? Yeah, I'll go with that.
Jeremy and Alysa are our only protagonists and for a relationship that's supposed to almost represent a buddy cop affair that eventually turns into grudging respect we only see intermittent hints of the latter. It's like the writer(s) HAD that very idea, but didn't have enough non-combat and dialog bits to pull it off so you get those sudden "when did you two go from forced servitude to cracking mutual jokes?" scenes. Besides those two there are only a handful of characters that get, well, characterization and rarely overstay their welcome. Even with dubious VA I kinda wish they did, though. Surprising no one, sexy all-female vampire bosses get plenty of screen time. There are some basic attempts to portray jealousy from Jeremy's second-in-combat and doubt from other characters, but like I said – it's all very basic and not enough to carry legitimate character arcs.
With all that in mind it's probably for the best I get to gameplay and mechanics. After all, I don't think Blood Knights really is an RPG in true sense of the word. Rather it is an action game with roleplaying elements aka token stats and gear, along with binary quest choices that encourage committing fully to either human or vampire side.
You could say it's worrisome just how uneven our two protagonists are in their gameplay styles. Even if he IS the main character Jeremy's melee approach almost immediately become secondary to Alysa's twin-stick rapid fire repeater crossbows. Especially once she levels up a bit and you've invested in faster fire, higher critical chance and movement speed skills. This resulted in Jeremy falling into severe disuse, perhaps reserved only if unfortunate camera angle or enemy spawns put me in a position where vampiress would get needlessly damaged. In fact, due to there not really being a block function I'd argue playing as our strapping protagonist would be a very poor choice since he relies on wonky dodges and then striking in retaliation. On the flip-side Alysa's limited grenades and longer cooldowns are, in theory, supposed to be limiting factors, but due to how affordable/avoidable it all is this is a non-issue with some rings you get later on. Seeing as I haven't played on hard I can't comment on how much that changes the base formula, though.
It's like this – go through a level taking out enemies and picking up all the gold they drop. You find chests that provide loot for very elementary stat changes like damage, armor or crit chances, with each character getting their assorted stuff. Only sometimes you will come across a Blood Coin and after pocketing five of them you upgrade you attribute (health, strength or luck). Blood Knights has an inventory system, skill and attribute system. Hell, there's an even shopping in case you want to specifically customize how your characters play or looks as gear alters appearance. Problem here is none of this really matters. Game will provide enough loot to keep you organically going without much hassle so you're just going through the motions to regularly equip pieces that have green arrows pointing up. I only ended up going to the trader to dispose of outdated equipment and looking at stuff like Lucifer's Fang or some such I didn't really need.
Game's major gameplay headache boils down to just how shaky it all feels to play. All those pieces necessary for an action game are here, but overall moment-to-moment impression is almost something released a generation too late. That's not necessarily a BAD thing considering I really liked action games this apes like Return of the King or such, but additional elements bolted on don't add much and just dilute an already short package.
Final Thoughts and Rating?
Dubious production values as well as stripped down storytelling really mar what could otherwise have been a decent vampire-centric action RPG. As you embark on a quest to recover the fabled Blood Seal this unlikely pair of protagonists never develops that required character chemistry to seal the deal in order for story to click. Not helped by the fact gameplay blatantly favors ranged combat, in a co-op game, and tacked on progression systems like equipment and skill unlocks add little beyond ticking imaginary check boxes to pursue some idea of increase dplay time longevity. Which is a problem because serviceable base gameplay doesn't get much time to shine due to game's short length clocking under four hours for yours truly.
Sung in Blood ( Fantasy – 1992 – 200 pages ) + GOOD READS
---
Considering this is Glen Cook we're talking about here, man with experience writing both fantasy action and detective stories alike, I was surprised to see how half-baked both of these elements turned out in Sung in Blood. As I hope to explain below I think the problem may be his writing style not complimenting a fast-paced story like this one.
City of Shasesserre is protected by its, well, Legendary Protector Jehrke Victorious who is essentially this Gary Stu keeping tabs on the city in unofficial capacity simply because A) he's so badass that no one, not even kings, can really out-maneuver or overpower him, and B) he seems to be immortal considering he's been running the gig for centuries. Well, that changes in the opening as he fall victim to an elaborate murder scheme that gets him literally nailed to the very wall of his tower. In steps Rider and his posse of friends as it falls on them to gradually unravel the mystery of WHO got his old man, seeing as WHY isn't really a mystery considering he was ultimately a beloved stabilizing influence. There's also a matter of whether Rider now inherits the title of Legendary Protector or whatever else he actually wants to do.
Problem is that last part is kind of lie on my end.
Rider, a power house in his own right or else the magical protective Web Jehrke maintained would just go poof without someone to mend it, settles naturally into solving the mystery. Not overtly out of any love for his father because he is that stoic, distant and all-competent protagonist type, but more due to it needing to be done as these perfidious easterners involved are looking to take out even more key figures in the city to destabilize and take over. Now I've matched everything that Sung in Blood feels inclined to tell you about Rider himself. Same really applies to his companions who stick to Cook's reliable nicknames routine so you have the likes of Preacher, Soup, etc with standout being a shapeshifting Imp Su-Cha who definitely gets mileage in this story. Out of all of those I'd argue maybe only Su-Cha and barbarian Chaz get some further identities beyond one line summaries, those of comedic relief and straightforward northerner. That's not to say Sung in Blood is above having them do whatever story requires at the moment, but I'm left puzzled as to whether that speaks of depth or sheer convenience.
Reason why all of the above does not click for me is simply because you have a story that stops being a mystery about a quarter or so in only to turn into this prolonged parry and riposte scenario as the "real" antagonist is revealed. Secondly, due to Rider being the one who primarily does things while others seem to just get kidnapped or fail at their tasks with their feeble recoveries always somehow factoring into Ride-master's plans. What we have at hand is an extended case of dick measuring if I ever saw any, albeit one adapted into unexplained magical workings wielded by key figures.
At the end of the day you have a story with basic stereotypes for characters playing out at breakneck pace with signature author focus on keeping it flowing without being bogged down by details. Result is a very lean novel that could have honestly benefited from a higher page count if only to expand on a cliffhanger ending that never gets resolved as tale of Rider and Shai Khe is never re-visited. Airships are cool, though.
I managed to sneak in one last Report for the year. On the offer are six short reviews to take a break from my regular walls of text. There were some games I had plans for full reviews, but instead I axed them from my hard drive because if a game languishes there for half a year or more I'm clearly not into it that much and will re-visit at some point later on. I had another book review in mind so that's something I'll get around to posting in next year's inaugural Report.
Small change I'm making is linking to my own reviews where applicable [Steam, etc] provided you click on cover art because hey, gotta chase them Steam points.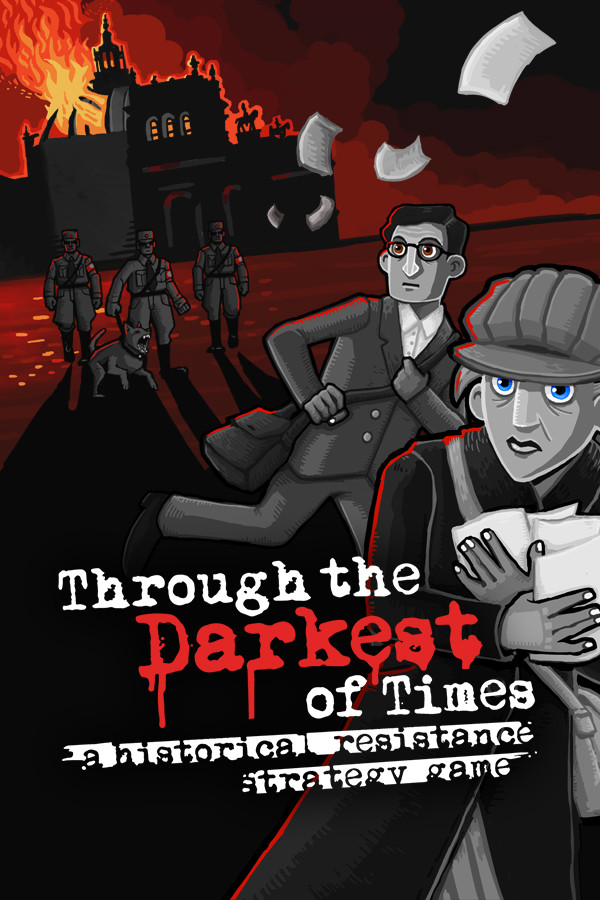 Through the Darkest of Times ( PC (Steam) – Strategy – 2020 ) + TRAILER
Taking a trip to see the rise of Nazi Germany, its peak and eventual downfall is definitely on the unique side as far as experiences go and, if nothing else, Through the Darkest of Times excels at it. Shame it falters at other aspects you'd expect a strategy of this type to handle far better.
Aforementioned problems quickly rear their ugly heads as it doesn't take long for you to realize this immersive period is built on rather simplistic turn-based strategy. After randomly rolling your character you have a leader of your resistance group. With time you expand it with more generated members, each with their traits and proficiency in matters of subterfuge, propaganda, etc, and map of Berlin offers hotspots to interact for missions. You assign members to task, possible modifiers like equipment come into play for risk/success rates, and off you go. Problem? Even though it may make some narrative sense in order to stay alive, game almost encourages you to play passively and forego high profile missions. Only things that actually matter are those that directly affect group's longevity prospects aka funds, supporters and lastly morale. Keep those decent and you can stroll through game's four chapters with ease.
Apart from those mechanical bits that affect the math you also have evocative narrative CYOA pieces which are, sadly, mostly there for the fluff. Game is obviously geared very much against the Nazis and definitely does not hold back any punches in terms of what topics are broached. Morality boils more down to how OTHERS see the regime, how people are converted to it, etc. Historic events are the highlight of the game and serve as milestones. To feed into the above they're also arbitrary time skips so you have no idea just how long you'll spend in each chapter. This ended up backfiring more than once and I never got to set off that bomb during the Summer Olympics in 1936. Or smuggle out those prisoners when I had the chance...
---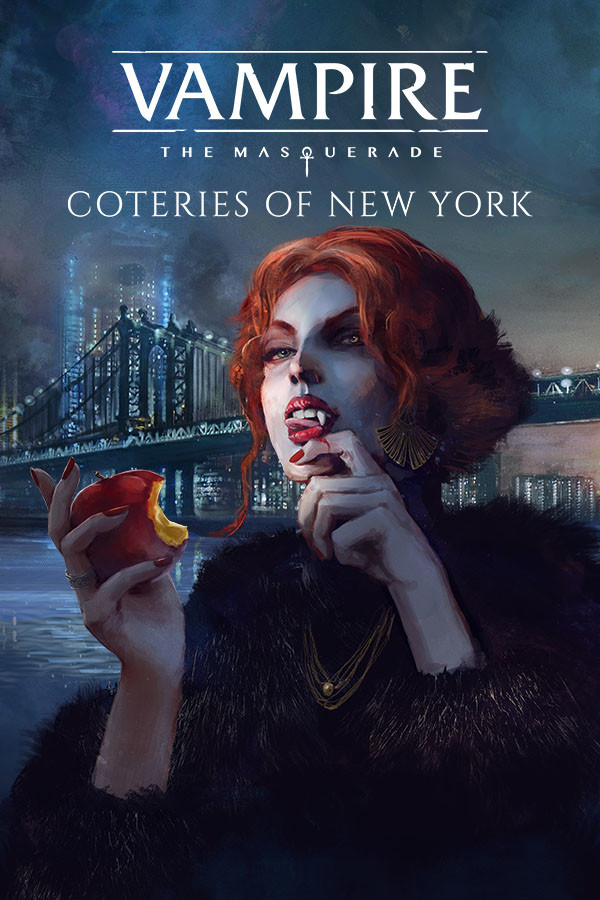 Vampire - Coteries of New York ( PC (Steam) – Visual Novel – 2019 ) + TRAILER
A Visual Novel that doesn't require any familiarity with Vampire: the Masquerade to be enjoyed yet I would still say Coteries of New York is helped if you have some. Particularly with the latest edition of the tabletop roleplaying game that updated the setting used here. Is THIS game worth playing, however?
Having only three playable clans; Brujah, Ventrue and Toreador, is an odd choice, but one obviously aimed at representing core values of the vampire "government" that is the Camarilla. Seeing your character was on the receiving end of a rogue Embrace it's not long before your life is spared by Prince of New York and giving lease on unlife under Sophie Langley as she ends up vouching for you. If any of this is confusing don't worry because game has a neat glossary you can reference. One glance at the genre should pretty much tell you everything you need to know. Only "stat" to really keep track of is your Hunger as the only indicator you have is how much strawberry gem is smeared over your screen. I can't shake the feeling an actual stat screen could've immensely helped here to fight the arbitrary nature of what your character can do at points. Adding a sort-of timed nightly nature means you'll have to forego bits of content for replays, awkward narrative that should have perhaps given you more to do past errand duties and a single railroaded ending make this a short ride even with rather solid writing.
Other than gorgeous production values for the genre you can't help but marvel at, even if you're looking more at the dialog screen than animated backgrounds themselves, in case you ARE familiar with the source material there's quite a few references and callbacks here. Particularly with canonical characters in such a hotly contested area like New York. Primary issue running through Coteries of New York is just how cut short it plays. Both in how it strings main events and in the ending itself which throws everything to the wind for a sudden cop-out not even companions you worked for can save.
---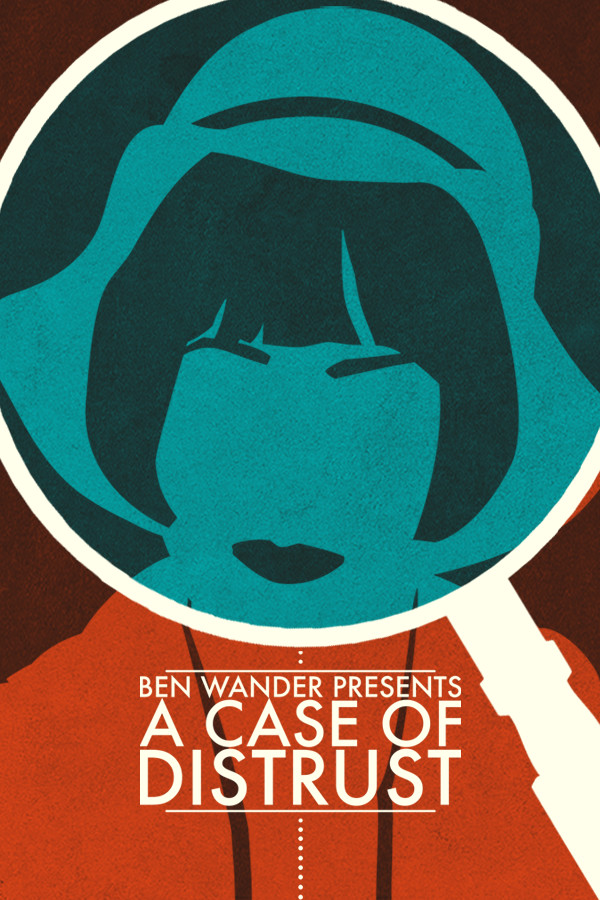 A Case of Distrust ( PC (Steam) – Adventure – 2018 ) + TRAILER
Stepping into the roaring 1920s with A Case of Distrust isn't as perfect as you might have hoped for, but this text-based adventure nails the period more than anything else that may have been on the table.
Phyllis Cadence Malone doesn't have to wait long until her police officer turned private detective office has a visit from certain Mr. Green as he divulges about the threatening letter he's received before putting down a $100 bill as down payment as our protagonist accepts the job. This sends her down the route of visiting a suspicious bar and even calling back on her San Francisco PD for some inside help. And yet, befitting stories such as these things are never as straightforward until they are because hey, this isn't the first private eye mystery murder case you've played.
I'd have to say how flat the entire plot feels was what irked me the most. I got the impression there were very few peaks in how the story was told. Even as you reach the climax when you point out the murderer, in familiar murder novel format, it just lands as very matter a factly. This is not helped by the fact game buries you in evidence and clues gained from clicking on everything during the more guided first half or so before the training wheels come off... and you're left with a truckload of material uselessly occupying your journal. It's not like A Case of Distrust is particularly intent on obfuscating its simple logical sequences, given there are no puzzles as such and instead you rely on asking the right questions, but final section had me driving around more than warranted. Still, it was a while before taxi driver dialog was exhausted.
True to what game's description says art style is certainly one to pop with stylized silhouettes and apt use of minimalist visuals. It was the richly saturated scenes and transitions between them that stood out the most for me. Presentation manages to offset limited content on offer and period-appropriate music does its job. I wish there was more.
---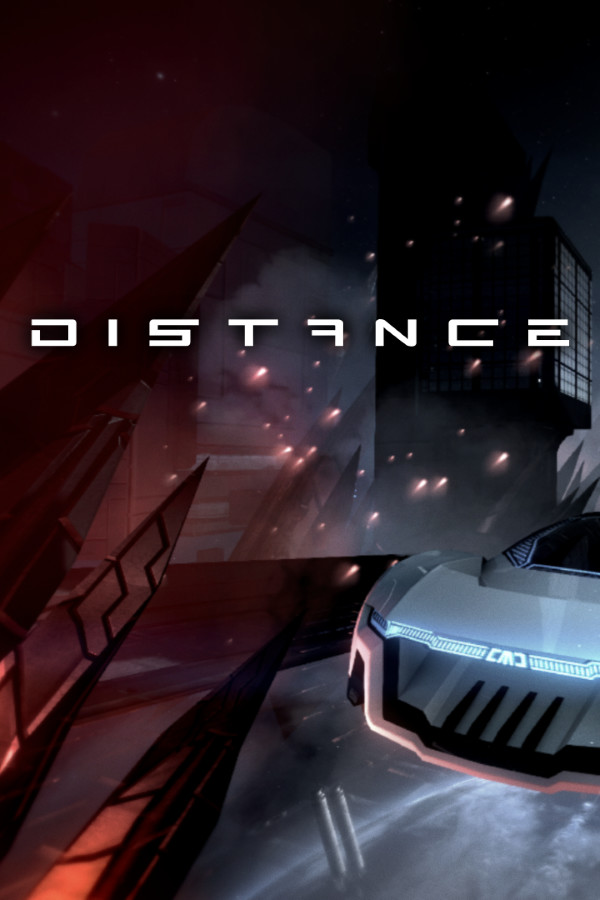 Distance ( PC (Steam) – Racing – 2018 ) + TRAILER
How often do you play a racing game with a narrative? To raise the stakes even further, how often does that game turn out to not even be focused on racing itself? Well, Distance is such a game and even though it doesn't end up being my kind of thing it's still a title worth checking out.
Now that I've blown that load I kinda regret it because I can't really tell you much about the story. It's the future and some kind of ominous corruption is spreading as people are fleeing via teleporters. Reason why details elude me is because narration about the events and what lead to them is conveyed to you while you're busy avoiding stage hazards and focusing on driving your car. Which in my opinion is quite a shame because I found the package very atmospheric and straight up unnerving when certain level transitions happened.
This is firmly rooted on the arcade side of things as you're not really racing, although multiplayer exists and there are various trial modes, so much as surviving each level. What start as simple as "boost so you can jump over a ravine" turns into grasping which surface to stick to or avoiding moving lasers. Limited boost meter is recovered upon passing ring checkpoints and mastering it is key to enjoying Distance. Game doesn't overwhelm you with myriads of gimmicks, but of those included some are more finicky than others... and yet in spite of that "game feel" is very satisfactory. Bite-sized levels don't overstay their welcome and Workshop has a bunch of them up for grabs.
Distance is a game that loves its contrasting colors and makes good use of signaling what's what with those colors which is worthy praise considering you need to be able to tell at a glance whether that's a drop you need to reverse boost for or jump over. Electronic soundtrack is the absolute star here and gets you pumped for the journey, though.
---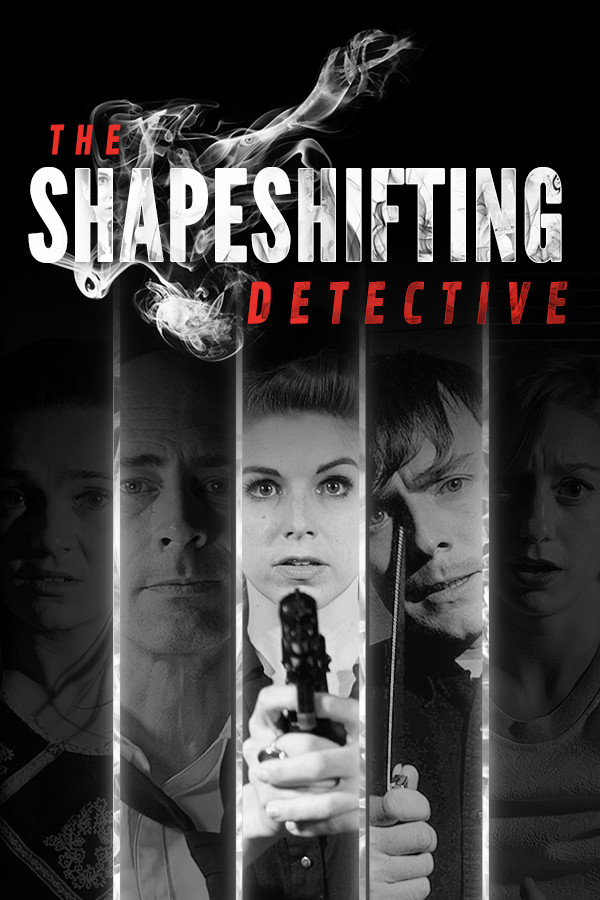 The Shapeshifting Detective ( PC (Steam) – Adventure – 2018 ) + TRAILER
Last time I played some Full Motion Video adventure games they came on half dozen CDs you had to rotate to get access to areas. If anything I'm glad that advent of larger hard drives got around those with radical new features like full install, but I would hesitate to actually call The Shapeshifting Detective an adventure game as such.
Upon starting the game you're sent on a mission to resolve a killing in small town of August, but even as you're briefed up to speed by an antagonistic agent it's clear you, the character who assumes the name Sam, isn't exactly normal. Shifting forms is your primary tool as you check in the local guesthouse housing a motley crew of characters who may have had a hand in the murder of Dorota Shaw. Or seem to have foretold it seeing as they're a group of tarot readers everyone is wary of.
Where the game falters is more or less the fact it's just a sequence of interviews you have with real life actors playing these characters. That is the draw. A novelty, if you will. What The Shapeshifting Detective eschews in the process is anything resembling puzzles or challenge in general. You interview people, assume their forms and then ask again under pretext hoping they'll spill some beans. This goes on for couple of literal hours after which you make the decision on who you think is the killer. Needless to say this is somewhat of a simplification on my end lest I spoil anything, but as you play you clearly find out not everything is as it appears to be in this small town and everyone has baggage they'd rather hide. You are there for the experience rather than brain teasers.
I'm glad to report that, baring select few, performances are on the quality side of acting, Zak and Poe's actors hamming it up a smidgen too much for my taste. This works on some level because the killer apparently varies if replay information is to be trusted. Hourly news reports book-ending each Act and radio drama readings do wonders for the atmosphere.
---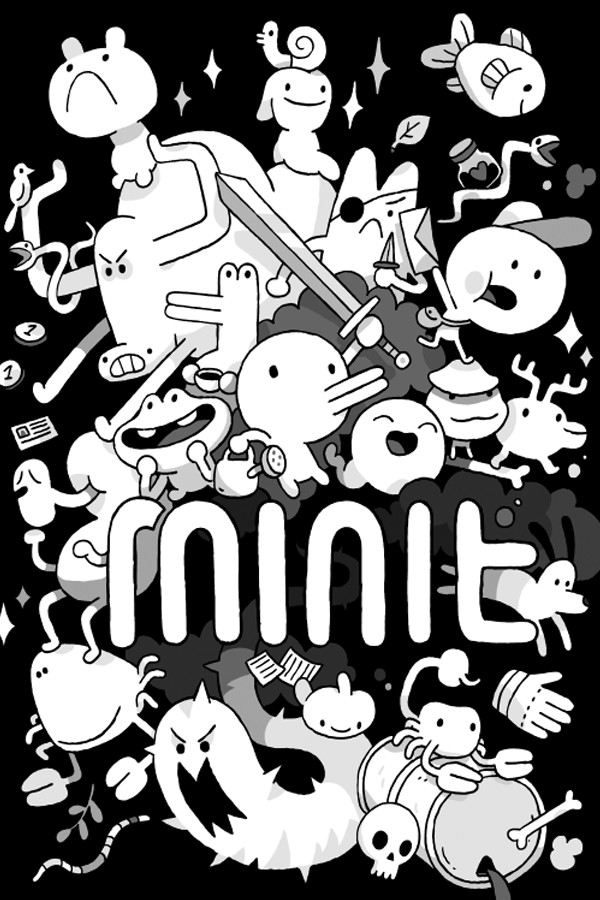 Minit ( PC (Steam) – Action, Adventure – 2018 ) + TRAILER
Appropriately named, Minit is among the best throwbacks to the very first Zelda I've played, albeit with a twist of its own. One that annoyed me at first until I came to terms with its workings.
You get 60 seconds in each run after which you die and respawn at your Home. Befitting a well-designed it's not like the entire slate is wipe clean, though. You keep whatever progress you've made – be it finding that last annoying hotel resident hiding among the bandits or unlocking a camera. My comparison to Zelda was not an off-hand comment either seeing as Minit operates on basically identical formula with the distinction it's a lot more condensed because everything has to be within a minute's reach. With what few coins you find you can buy faster shoes to move around and you do unlock Home teleporters. Without a map you're left to rely on your own devices and memorizing what each screen contains. Contrary to the above I'd say neither combat or dungeons are the most vital elements here as it's more finding your way through the world.
You know story would be the first paragraph for me to tackle in reviews, but there really isn't much here. It's gradually unveiled that a local factory is up to no good and you almost accidentally end up involved in foiling their plans to manufacture swords. Characters with few lines stood out more for me than any overarching narrative. Possibly because I was clinging to their every word fearing obtuse hints to keep a watchful eye on, but at no point did I find myself lost.
Looking at screenshots you can clearly tell we're working with a monochromatic pixel presentation here and yet what it won't convey to you is effort that went into charmingly animating Minit. There's low fidelity appeal here you either like or can't stand on artistic principle. On the other hand this soundtrack is not above flexing.
2020 sure has been a crazy year in more ways than one. In fact, some would argue it's an all-time worst and I've lost count just how badly our entire world has been thrown into disarray. I can only hope you weren't impacted too badly in real life because our backlogs will always be there waiting for us. Hope you have great holidays ahead of you.
Time for some bookkeeping.
As far as Reports go this has been a nice year for yours truly. Yes, there were some updates you could dismiss as filler where I got to try out demos and free games, even covering an RPG Maker title, but overall the entire effort has been a terrific creative outlet. I had some stuff planned like covering certain MMORPGs in-depth and even posting solo RPG reports, but those fell through as I couldn't present them in engaging way or they were just unsuited to what BLAEO is doing. Just branching out past video games as far as backlogs go is more than enough for me.
And now for something different – in the collapsed tab below I've linked all the Reports from 2020 for your reading pleasure. All previous years are likewise available at my profile page. You know, in case you really have some time to waste. Things sure have changed since 2016.
This game has been installed on my hard drive for about half a year and do you want to know what actually took me finishing it? Binging Dragon Quest XI demo for six hours. 2020 continues to be a crazy year. I can't shake the feeling that by not getting into Dragon Quest so far I've missed out on a tremendous franchise well-deserving of its acclaim. Such as it is, I have an action spin-off to bring to your attention. On entirely unrelated note I've also finished a novel that had spent just as much time in the freezer... only for me to read the remaining half in a single day.
It's my plan to put out one more update before the year is out so fingers crossed.
P.S.
I had a lightning fast Secret Santa so I would like to thank him here. ;)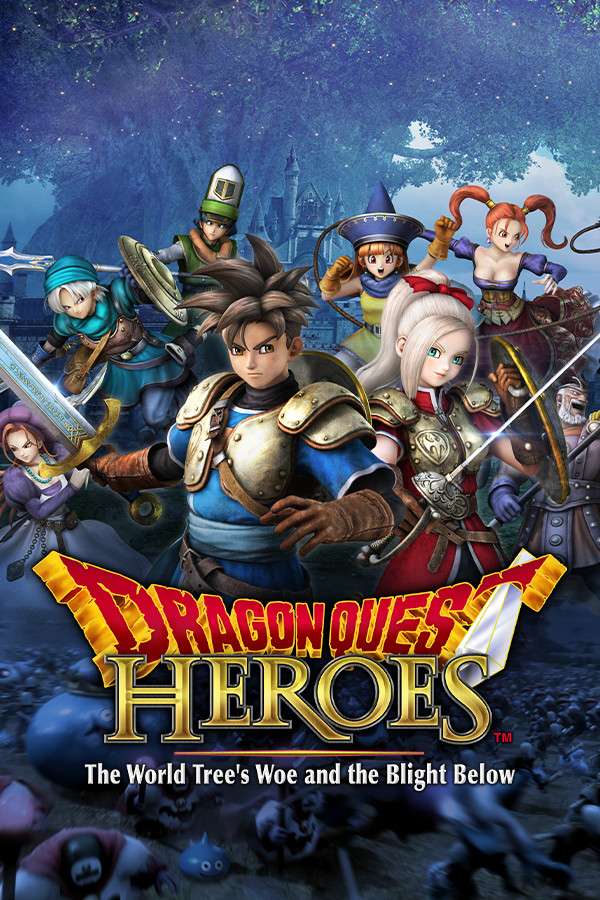 Dragon Quest Heroes
( PC (Steam) – Action, RPG – 2015 ) + TRAILER
---
There are two sides to this review seeing as on one hand I'm an avid Musou aka Warriors fan, or was one back when the franchise was more relevant and less spin-off reliant, and on the other Dragon Quest is one of those JRPG titans I've largely remained ignorant of primarily due to erratic original releases in the West. Most of the cast included constitutes guests from core entry titles, but that doesn't end up being as much of an obstacle the way you would imagine for Dragon Quest Heroes. Does this marriage of convenience work out?
Taking place in a world apart from the rest of Dragon Quest games we have a unique situation where monsters and people are coexisting and even cooperating. Chief among these is the Kingdom of Arba where our two protagonists, Luceus and Aurora serve as captains of the guard under the watchful eye of their king. They also have a heal slime called Healix who indulges in goo puns all the time. Well, things go south when we see a mysterious mage who's up to no good and through a ritual causes monsters to turn on citizens. Realizing the same thing is happening across the entire world our intrepid heroes recruit the king's master inventor Isla, board the flying fortress dubbed Stonecloud and embark on fixing whatever went wrong. From little I've heard about the adapted franchise in question this evolving into "chosen ones of Light must save the world from the Darkness" seems like natural course of things.
Amusingly enough story is only ever truly strong in Warriors games when they're licensed spin-offs such as this. That's not the say this is going to win over many JRPG fans or some such. Good half of the game is spent visiting desert, forest and underground locales so you can solve their problems and recruit characters for your roster. I'll get more into the latter down the road, but story is your classical POWER OF FRIENDSHIP so no surprises there. If there's a structural issue it would be how predictably set up it is. Do couple of missions, story introduces new characters, rinse and repeat. More often than not we're also dealing with padding as story has you going through three or four missions where one would suffice.
When you put into context that only four out of thirteen characters (whoops, I meant twelve because one is totally a secret) are Dragon Quest Heroes' originals you're left with the remainder who happen to be fan service done right. Now, I wouldn't call them deep or anything, but this is probably due to being distilled forms of their original incarnations aka there isn't really any room for character development that would alter them tangibly. Good thing is characters like boisterous monk princess Alena or would-be-brides pair Bianca and Nera still succeed at delivering much needed variety in terms of personality and gameplay style. One element I wish I could change would be to make some characters more viable. Your mysterious swordsman Terry absolutely slays house with fast lightning-based attacks and self-healing when needed, for example.
Easiest way to point out how different Dragon Quest Heroes is from your usual Warriors fare would be to explain what the latter is.
You pick a character from what is, at this point, a roster made up of odd hundred characters, choose a level from the list and then proceed to rack up hundreds and hundreds of KOs as you clear out enemy bases, fell enemy lieutenants with your blade, etc with relatively simple combat relying on button mashing more than any in-depth planning or peak manual dexterity. Keep at it with new characters and storylines for many, many hours. Thing with this game is you have a significantly smaller playable roster and you take a while to fully unlock it. Fortunately, this is offset by the fact each of them IS unique so we're not just dealing with re-skinned attack animations + there's the RPG power progression attached with points eagerly awaiting to be spent as you level up.
When you consider who their boisterous guardian was it's amazing how different Luceus and Aurora turned out.
The unfortunate bit is inclusion of a brand new element – tower defense with monster minions acting as eponymous towers. As you fight monsters they may drop a medal. You promptly pocket the medal and can then summon the monster in that level until they either do their thing or their health bar gets depleted as they protect the surrounding area. Problem with this is general lack of control as enemy waves start pouring in including more high-tier monsters. You can only handle so much with the character you control, other three in your four-man party tow are doing their best as potential targets, but they're always rubber banding to you. This means monster protectors get left in charge of holding choke-points or, Goddess help you, actual objectives. I lost count how many times in end game I was at my wit's end dealing with an AI system I had no direct control over and silly prioritization it engaged in. Seeing "protect X" in story missions made me dread the worst, but those were generally fine. Side quests were the ones that drove me mad because they weren't as finely tuned and you were expected to reach a certain level before tackling them. Basically, monster minions are meant to detract and slow down incoming enemies as you go around to deal with Mawkeepers that spawn new forces. In practice this leads to frustration.
There was clearly tangible effort put into including more RPG elements in this one as well. Whereas level up usually just meant flat increments here it's a gateway to skill points for you to distribute. Is it perfect? I'd say no early on because it locks basic functionality behind a progression wall, and having freedom means you can prioritize wrongly, but once you clear that hurdle it's smooth sailing power curve. Only Luceus and Aurora are mirrors of each other seeing as you choose who the game protagonist is when you start playing. For the record I think I made a mistake because Aurora's ice based magic seems way more useful her counterpart's fire magic. This inversion is humorous with their personalities taken into account as Aurora is the feisty, spontaneous one. Not to mention everyone has four special skills on top of regular light/heavy attacks, former costing mana points to cast. Old staple of building up your attack meter, called Tension in this game, and unleashing a special, screen clearing attack is still in and will be your go-to solution.
I would argue Dragon Quest Heroes is a game stretched out far more than it should've been. There's maybe fifteen or so hours here, but as story milestones are reached you will need to spend some time doing sidequests [re-using existing maps for kill or collect missions generally] to keep up. Those weapons won't buy themselves nor will Orbs acting as armor for your full-fledged stat system. You can even craft accessories, but I found those of limited use for regular play. Maybe they matter more in end game or New Game+. I wouldn't know lacking the willpower to commit more that 30-ish hours I already put in.
All of that seems like a highly negative review yet it is more about my own annoyances with game's diversion from the Warriors formula I'm familiar with. Tower defense sections in late game almost brought it to naught for me, but denying evident production values would be akin to lying. Enix's supervision most likely had something to do with it, and stellar VA accompanying fitting soundtrack certainly adds to the package. It's all so... charming and straightforward. Larger than life drama has appeal of its own as it hits those traditional JRPG story notes in all their simplicity.
Final Thoughts and Rating?
Odd pairing of Musou aka Warriors and light tower defense formulae, Dragon Quest Heroes is certainly something worth checking out yet it is a kind of amalgam that always plays "in the middle" rather than committing to ether strain of its DNA. Clearing out fields of endless enemies has been deepened with inclusion of characters development more akin to RPGs and approachable story about Light defeating Darkness is an evergreen. Limited character roster and frustrating late game tower defense sections can chafe if you were lead to expect more [or less] of either, but this is Dragon Quest fan service done right for aficionados of the franchise. Not being one in the first place shouldn't stop you from trying this one out given it is entirely self-contained, though.
Alien Earth ( Science Fiction – 1992 – 368 pages ) + GOOD READS
---
At some point in near future aliens visit Earth bearing ill tidings – both the planet itself and humanity is screwed, and only hope for survival is to take their offer of one-way trip to twin worlds of Castor and Pollux where new life awaits if they take up the dogma of Harmonious Unity where things and beings don't compete, but cooperate in existence. Earth's problem is ecological in nature and fingers get pointed at humans for essentially ruining the world as carefully selected pools of people embark on this arduous journey to unknown worlds aboard arks grafted to living Beastships with mysterious Arthroplana acting as pilots. Amusing bit is all of the above is just the opening of the novel which then jumps two thousand years forward after humanity has settled on twin worlds with generations upon generations accustomed to the new way of life under the watchful eye of Human Conservancy as their lives become longer. Until the main cast gets involved with Earth Affirmed's generation spanning question and agenda regularly ignored or snuffed out by the Conservancy – what happened to Earth?
There's multiple POV characters, even couple of surprise ones novel springs on you, but initial ones include; John, Connie and Tug – human captain, crew and Arthroplana pilot of Beastship Evangeline, respectively. Much of the appeal of Alien Earth lies in observing this now-alien society through the lens of people who happen to be outsiders as taking the job of Mariner manning Beastships is precisely that. Arthroplana, with their long spanning lives and access to living ships in a setting that abhors "dirty tech", have a monopoly on space travel and seeing as trips are done in real time human crew undergoes extensive periods of Waitsleep similar to suspended animation. This means John and Connie are akin to Methuselahs to the rest of human population as they don't belong and see the cycles repeat, on and off. Being one of the enigmatic alien race Tug is an interesting counterbalance to two humans as he cannot leave the Beastship he pilots and it's implied humans are on-board said ships as sort of intellectual amusement for decidedly alien pilots.
I've already done too much summarizing and not enough opinions so I'll stop with the former, but THEMES are on full display in Alien Earth.
You'd think this is ecological SF, but I'd argue against it. Biological "technology" has largely replaced conventional tech as it is degradable and adheres to the most important tenant of Unity – humans must leave no trace. This should already be triggering some red alerts, but on Castor and Pollux everything is in such perfect cooperative harmony that humans end up living as mere observers. One character even brings up an anecdote of what she did earlier in life where her job amounted to carefully weighing how many petals fell of trees and adding precisely the same amount of nutrients to keep everything balanced. Day in, day out. This ideology is then pushed to the extreme with some minute events like a child stepping on grass leading to, back in the day, exile to life on stations or, more recently, euthanasia. Not to mention the infamous Readjustment process if you're not perfectly in line with Harmonious Unity. Humanity has seemingly accepted this as way of life or even punishment for their perceived "human guilt" of destroying Earth as that is the accepted message. All of this is further muddled by the fact Conservancy continually excises, edits and obfuscates old information as select people delve into illegality to preserve bits of history, but most are content to live out in comfort as their history fades making them lesser in the process.
Alien Earth does that thing I like with an unfamiliar setting in that it consistently drip feeds you bits of information on every page. As captain John verbally spars with deceptive Tug you also get tidbits on why so few people live on the twin worlds, for example. I have to admit this was huge part of the draw until about halfway into the novel when plot proper starts and oh boy, does it kick into overdrive in the last third or so. Character breaking-the-sound-barrier fits more than "development" in this case, but there was some awkwardness to how sudden and aggressive it is... until I realized it's a perfect response to their in-universe situation. After all, how would absolute freedom change you? Certain line about "taking our language and giving us a slave one" was a bit too on the nose, though.
Having not even realized what's going on it would appear I've accidentally had myself a German Month. I also decide on a new backlog-first and cover a free RPG Maker game and brand new TV show both sharing that very same country of origin. Can you feel the cultural difference compared to the usual stuff? You tell me. I'm not sure whether I'll make it a habit to cover non-commercial stuff seeing as that would REALLY balloon my already bulging backlog, but this was short and sweet enough to include.
End of the Year approaches fast...
Erayu
( PC (RPG Maker) – Adventure – 2016 ) + TEASER
---
It was inevitable that I would branch out past commercial releases at some point and here we are with my first take on a fan game. Unlike most RPG Maker titles Erayu is not, in fact, an RPG, but rather a Point & Click adventure foregoing myriad of RPG mechanics editor was made for. Is it worth the effort, though?
Considering the genre it falls under and said genre's traditional strengths are it should be pointed out we have a native German game here, meaning I've played a fan translation of somewhat dubious quality. Understandable when you know all parties involved did it for free. There were more than few instances where lines were off, like trying to use nonsensical item combination in a puzzle resulting in "I should sleep" response, but I think occasional obtuseness derived from language barrier and arbitrary game progression was worse.
What of Erayu's story, you may ask?
Interestingly enough it involves two worlds – one where Josh, your average teenager with daddy issues, finds the eponymous game during his school vacation and has nothing to do but indulge to see where it goes as form of escapism, and blank slate protagonist in said game you get to name while dealing with amnesia in a world gradually being taken over by the ever growing Darkness from which there is no escape as few diminished places of civilization remain. I'm not sure how to exactly describe the pacing of this story because game toys with you as fantasy and real life stories switch priorities. Throw in some twists for proper experience you'd expect out of JRPGs Erayu borrows heavily from sans the customary damage numbers.
Yet while a JRPG would customarily have a crazy cast of character that's not really the case here. Maybe because game lasts only 3 to 4 hours, but amnesiac protagonist certainly doesn't help because proper revelations are reserved for the last fifteen minutes or so. You are quickly separated from support cast apparent leaving you largely to your own devices tackling an endeavor way above your pay grade. Even playing as Josh in the real world there's barely anyone to interact with other than your brother and father. Game also has that awkward storytelling structure where everything feels rather disjointed until the last quarter before clicking together into touching and poignant whole. Keep in mind our protagonist is a teenager going through his rebellious phase as it affects the tone, though.
Prime adventure game logic. At least there are no cats to skin for fake mustache.
Remember how I talked about genres in the opening? Yeah, that's where Erayu's mechanical problems start rearing their ugly heads. RPG Maker operates on tile-based triggers for events and re-purposing it for mouse-driven P&C adventure breeds its own set of problems. Chief of which are pixel inaccuracy when display is blown up to fullscreen because there are no resolution options and general reliance on highlighting interactive "hotspots". Even with extensive effort that went into visual side of things, one that did not go unnoticed, you're still working with repeatable tilesets and all hollow stumps look alike. I assume this was the reason why puzzles were kept relatively straightforward and simple while retaining basic inventory functionality, such as combining items. Functional journal system felt like an overkill, albeit a welcome one, in a game this short that doesn't expect from you to keep track of multiple objectives or anything.
If there's a single department where I don't have anything but praise it would be the presentation. Saying visuals or audio trump this one would be selling the other short because outstanding effort went into both, multiple times over compared to most RPG Maker titles content to rely on stock assets provided with software itself. Soundtrack in particular stole the show for me, though. So much so not even arguably short loops and generally depressing tone of the compositions got in the way of my enjoyment.
Final Thoughts and Rating?
Impressive production powered by RPG Maker is the single-most hallmark feature of Erayu when put side-by-side with its other free contemporaries. At its core a Point & Click adventure game dealing with two worlds, one our own and other a fantasy video game devoured by the Darkness with an unlikely route to stopping it, I'd have to say we have a case of mechanical negatives getting balanced out by more positives. Engine of choice leads to certain difficulties with cursor targeting and pretty lightweight puzzles, but the entire affair is wrapped in fantasy JRPG logic and occasional edgy teenager exposition. Somwhat wonky translation from German rears monstrous head, but as long as you can tolerate some vagueness from time to time you'll be fine. Comes with the walkthrough for good measure.
Barbarians ( War Drama – 2020 – 6 episodes ) + TRAILER
---
I had no idea Netflix was even producing Barbarians until the entire thing was released and I read about it receiving high praise for its costume designs. Following up one more opinions I decided to give it a whirl for myself.
Making the entire affair lead up to Teutoburg kinda makes the rest of the show meandering dealings with tribe drama and Roman politics when Arminius is the one that matters, though. Not helped by the sequel hook because one of your three main characters was just kinda there for the duration and get sidelined by war-makes-love-a-convenience pair. I guess I shouldn't be surprised the Romans, as seen by already mentioned Arminius, were more interesting than WE'RE DEAD PEOPLE barbarians because we get the resident strong female character of Thusnelda to represent the latter. It wasn't as cringy as I expected it to be seeing as her character exposes herself to not being above scheming and pulling a ruse or two to get the entire thing going alongside Arminius' military expertise, but she has plot armor and worst harm that happens comes by her own hand. I'll even buy "female warriors" on the battlefield if Germanic tribes had to bring everyone who could feasibly fight to better their odds against three legions. All the character whining aside I have to admit the very last episode definitely kicked the presentation up a notch from what were previously rather bland and muddy visuals. Some pretty neat warpaint makes for striking high points among the Germanics... and Rome gonna Rome in style to match.
Main problem is you could've probably achieved the same result with half as many episodes and less "I'll sell my daughter to you for five horses" that only ends up in setting up obviously treacherous characters as treacherous. I'm not sure where the sequel is headed other than yet another foregone conclusion.
These reviews have actually been on Steam backburner for quite some time now as I waited for the right time to upload them here. That translates to "finally finishing a novel that took me quite a while to get through as it kept giving me migraines" so take that for what it's worth, btw. In any case here's another offering of FIVE (5) short reviews because sometimes there's really no need to go hog wild with the word count... or so I hear.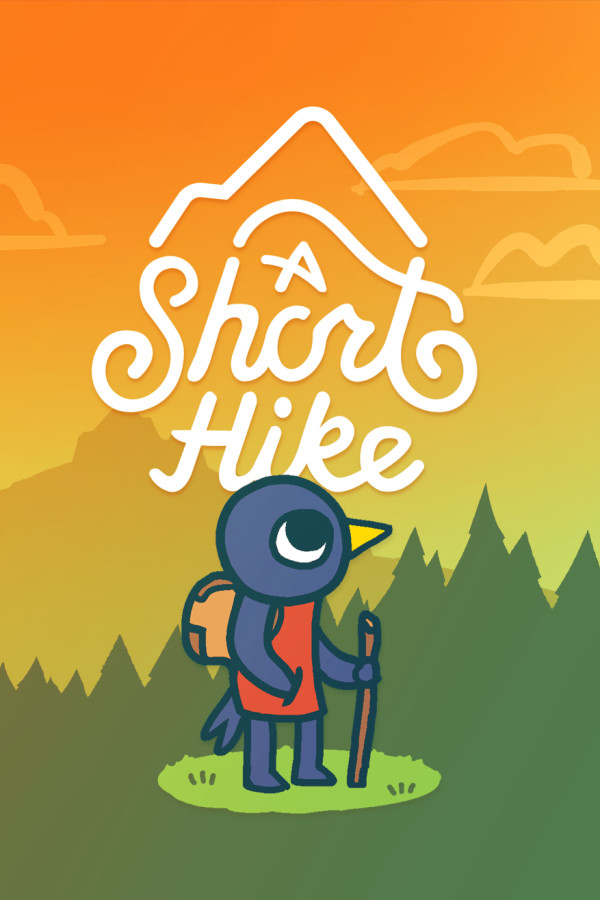 A Short Hike ( PC (Steam) – Adventure – 2019 ) + TRAILER
If there ever was proper time to use "comfy" to describe a game it would be right now with A Short Hike. With games becoming bigger in scale and scope it felt comfortable to play something designed for bite-size experience rooted in humble indie origins.
Exploring Hawk Peak Provincial Park and climbing the summit to get that phone reception, as game smartly obfuscates why when you're supposed to be away from all that business to enjoy hiking the same way your mom and aunt did, is the main course here. Game never really gives you further directions beyond this drive and leaves you to your own devices. While you ARE gated at one point by required jump/glide/climb ability level how you go about it is up to you as long as you get the golden feathers necessary. What can you do here? Well, there's talking to other anthropomorphized animals who are simply doing their hiking or who may have a favor to ask, like finding her bandanna so a rabbit runner gets her confidence back, as well as finding various items you can use to get coins or progress further. There aren't any notable underlying RPG systems here to keep track of, though. If anything A Short Hike really does play like a throwback to older adventure days and lack of combat turns it into a mellow experience where enjoyment comes from world exploration itself. You are a bird and park quickly opens up to you as upgrade your gliding ability. This somehow doesn't end up invalidating game's terrific world design that had me memorizing the entire place by the finale, though. Really good job there.
I may be letting my bias seep through here, but these early 3D visuals appeal to me on some personal level. You'd call it low polygon today and well chosen art style brings the aesthetic together. If there's one negative it would be very limited control over camera which usually works except in few instances where it actively got in the way as I was "breaking" the intended route. Add a fitting soundtrack and you have a tiny, but impactful package.
---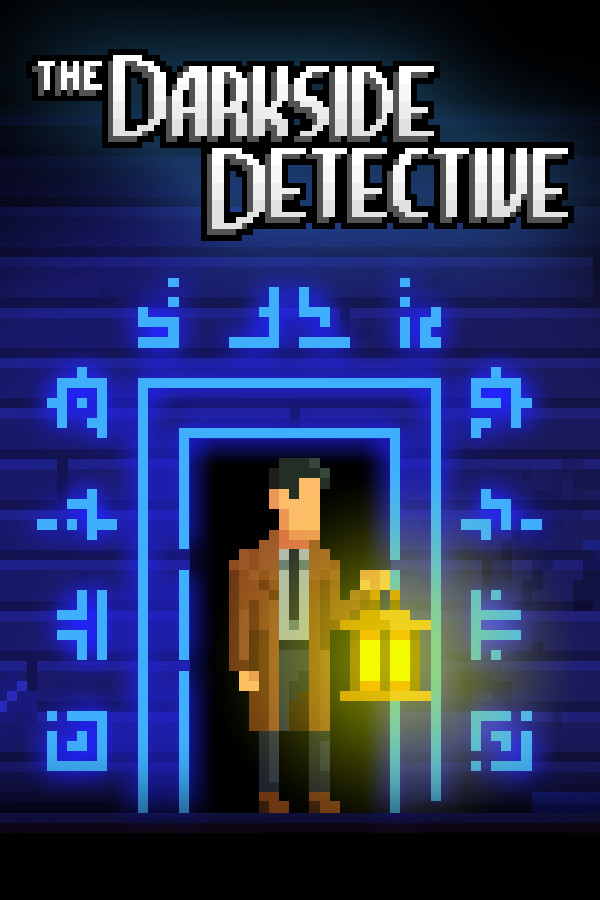 The Darkside Detective ( PC (Steam) – Adventure – 2017 ) + TRAILER
As far as traditional adventure offerings are concerned I'd say The Darkside Detective definitely falls to somewhat middling side of things, but that's not to say game is bad or anything.
We assume control of Francis McQueen in a world filled with endless homages and references to familiar works not limited to the likes of Twin Peaks, entire game even taking place in Twin Lakes City, as our detective operates under the Darkside Division dealing with spooky and creepy unexplained phenomena. With no one except charmingly dimwitted officer Dooley to help him pair tackles 6+3 cases of mysterious events unfolding while presenting it in witty and cheeky style. I would say The Darkside Detective's strength and weakness are one and the same – there's no REAL coherent narrative because six initial cases can be played in any order you wish even if they do callback to certain bits that may leave you confused unless played in order as you're gradually shown rather than told about the urban fantasy setting. What is Darkside and what does their own police do? How is it handled when they crossover with Brightsiders? Neat ideas.
It's the gameplay department that didn't exactly blow me away. You may be wondering why because you know exactly what the deal is in a P&C adventure, but we have a case of rather stark unevenness. Cases were not created equal and bonus ones unlocked at the end air too much on wasting your time with simple moving back and forth to collect items or making Francis figure out how to advance... even though you figured it out ten minutes ago. Due to fragmented structure of the game this never becomes a huge overarching problem, though. If you have even rudimentary puzzle experience this is a very easy game as well with only couple of logic-based, connect the dots ones requiring some thought. I found myself playing for game's humor more than anything with 4th wall breaking present and accounted for. Pixel art is pixel art and comes in pretty barebone variety here so if that's a deal breaker you may have a problem with The Darkside Detective.
---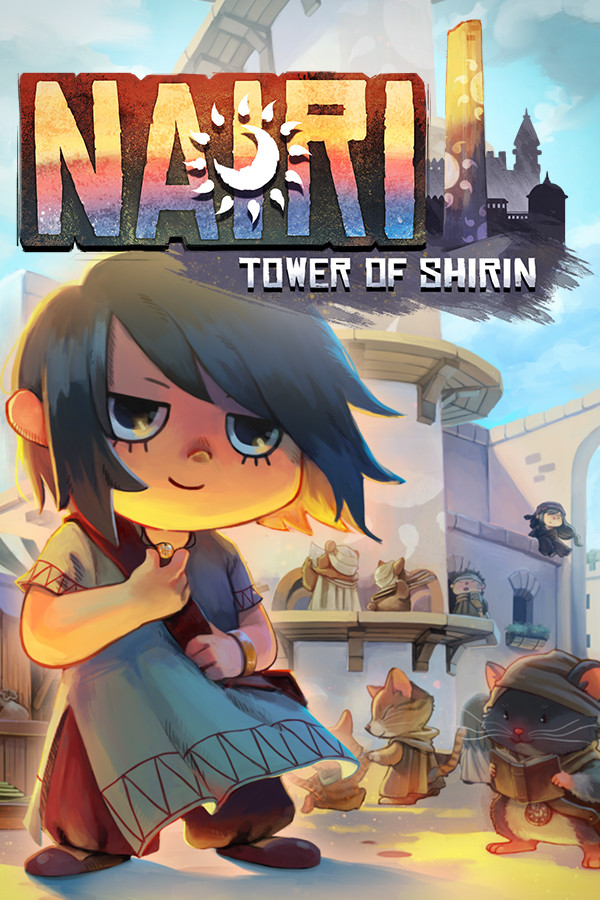 NAIRI: Tower of Shirin ( PC (Steam) – Adventure – 2018 ) + TRAILER
My initial plan was to have a longer review for NAIRI: Tower of Shirin, but not far into the process I realized padding was taking over because at its core game is more-or-less a straightforward Visual Novel meets P&C adventure deal that accomplishes what it set out to do marvelously with aplomb.
Early on in her adventure Nairi ends up separated from her wealthy family and even their fallback extraction plan fails as she gets taken by a roving gang of cats. Turns out they're not so tough and friendship is soon formed as they help our girl return to the capital where she'll attempt to re-unite with her missing family. Hovering over this tale of cutesy characters and childish adventure is an underlying threat of unstable political and religious order, old prophecy foretelling of an unavoidable danger and another major player up to no good who ends up crossing paths with Nairi as she unwittingly gets involved in all of it struggling to overcome her trials. I just wish story didn't end on such unfinished note as sequel is in the works, though.
But what's gameplay like? For what starts out as a VN with very light puzzles from first-person perspective with some dodgy hotspot placement at times, like having to poinpoint positions for holes when game fails to telegraph where to EXACTLY do so, this turns into quite the puzzle machine in the finale. To such a degree you absolutely need to consult your journal where clues get saved in the very last "dungeon" and puzzles galore present there. It's a point where game shifts from "hey, a kid could play this" to radical cipher translations and lateral thinking.
If you ask me presentation is a huge seller here. I'd hesitate to call it purely watercolor, but art style has identity and charm that elevates it beyond that sterile modern digital look. Package is akin to a highly produced kid's playbook at times even if it comes at the expense of mostly absent animation, mouths flapping and slideshow "cutscenes" notwithstanding.
---
11-11 Memories Retold ( PC (Steam) – Adventure – 2018 ) + TRAILER
Occasionally you play a game where objectively nothing has gone wrong on a design level, but you don't like it for whatever reason. That's 11-11 Memories Retold in this case and I can't really say I outright liked anything it does.
We follow both Kurt and Harry, German engineer and Canadian photographer respectively, as two find themselves enlisting in WW1 for reasons of their own, and while you will experience both perspectives you get to choose who to play as first in each chapter. Not long into this very light adventure I quickly found myself leaning toward one of these people simply because his involvement had a much more profound cause compared to the other one's. They embark on an emotional roller coaster across Vimy to Somme and beyond as game constantly reminds you how long until the Armistice. You can tell this won't end well, but that's not to say I'm excusing any of it. In fact, I'd argue not a single out of six endings included was up to snuff for me. There was obviously intentional effort put into not painting any of said conclusions as good or evil yet and still what we have instead are tones of gray for their own sake. Veering briefly into gameplay department, where there really isn't much to say other than "modern 3rd person adventure", Harry and Kurt are different enough as former is a photographer and his efforts get used for narrative points which surprised me while latter with his communication repairs are primary source of puzzles. Which isn't saying much.
Soundtrack amazed me by how well it fit with character's narration and evocative wallpapers breaking up gameplay sections. What is most striking are the visuals as closest approximation would be to call them "oil painting in motion". I positively could not stand it. Not only does it actively hinder finding collectibles at a glance if that's your thing, but looks like just a poorly handled cost cutting measure for art assets. Which makes it odd when art style hits its stride with more surreal visuals later on.
---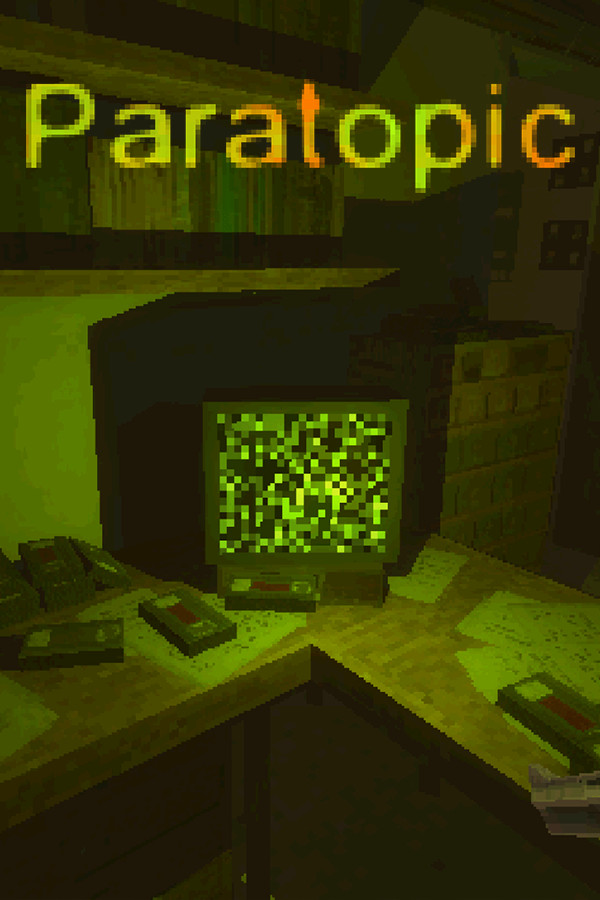 Paratopic ( PC (Steam) – Horror, Adventure, FPS – 2018 ) + TRAILER
I just played through this very brief game, which cannot be saved and has to be completed in a single sitting, and I still have no idea what Paratopic is about. From what I've read after the fact it's meant to be replayed, dug for meaning and what you missed out on because you played it like a typical game.
It all begins in a seedy hotel as your character is seemingly hired in a roundabout fashion to perform a hit on someone, but it's not long until you start playing as two other unrelated characters. One dealing in forbidden VHS tapes and lastly a totally random bird watcher. Either that or our hitman has odd hobbies. From that point it's very convoluted with a narrative that jumps heads, places and time without ever telling you about it yet still remains strangely compelling. Maybe because of how obfuscated and alien everything shown to you is? People speak in this weird kinda reverse speech, but also "I can almost understand what they're saying" English that just creeps you out the more you play. Not to mention weird stuff begins to happen, first at the fringes and then in your face as Paratopic thrusts you in the finale. I don't think pacing as such really applies to this first-person horror experiment because never letting you get comfortable seems to be the idea. Except those strangely long driving sections while you listen to garbled radio host.
There's no way around saying the visuals look like they came straight out of early 3D period very few remember fondly, but clever use of color scheme and filters brings the aesthetic together. It's ugly looking. Which may be on purpose to portray this grimy almost-our-world it's aiming for. Sound is definitely the star of the show, though. From already mentioned voice work to quality tracks ranging from synth stings to atmospheric pieces when you're just, well, bird watching. Set aside an hour and try this one out. If nothing else it managed to unsettle me and leave wanting for more... which might defeat the purpose of this peculiar exercise.
Riddley Walker ( Science Fiction, Adventure – 1980 – 256 pages ) + QUOTE
---
Part of me dreads talking about Riddley Walker, but six months after on and off reading I almost feel like I owe it to both the novel and myself.
Premise is pretty straightforward by itself - we follow the eponymous Riddley Walker after his old man has an accident and Riddley is poised to inherit his role of the "connexion man" aka someone who interprets prophecies and meanings as seen in traveling puppet shows' performances whenever they visit settlements. That sounds kinda silly until you factor in this is roughly two thousands years following a world ending event that more or less destroyed everything and society has slowly rebuilt itself to something akin to Iron Age technology except they don't really mine ore but rather remnants of now ancient material that they then deconstruct and re-purpose. This Inland territory with illustrious names for places like Arse Dead Town is seemingly organized and ruled by some weird amalgam of politics and religion riding in the same cart drawn by half-remembered science, folklore, whatever rolled into one with their influence propagated by already mentioned, you guessed it, traveling puppet shows adhering strictly to accepted stories and even puppets themselves are regulated. It's a world where creative thinking is called "clevverness" and highly discouraged because it could bring back whatever vague recollection people have of that which destroyed the world in the first place. But as our boy Riddley will soon discover there are plans afoot that could forever alter what Eusa Story preaches and warnings of Littl Shyning Man are all about it.
So that may even sound compelling, right? Let me just quote a brief paragraph from the book for you:
Belnot Phist wer stopping on at Widders Dump. That same day he put a crew to cutting timber for a new projeck of his. It wer going to be some kynd of a working. Where they gone for the timber it ben a special place of myn. Where the old track sydls the hy groun sholder. It wer woodit with oak there. Hy groun on 1 side of the track and on the other it sloaps off sharp tords Widders Dump. The track runs pas that holler they call Mr Clevvers Roaling Place it wer the track we all ways took going to and from the form. It wer the shape of the groun I liket and the feal of it. That fealing you get on hy groun over looking the low. Some times sydling that sholder youwd see crows be low you cruising. Looking down from there at Widders Dump it seamt so low and littl it lookit easy ternt a way from. Back then I never Ice ben on that hy groun sholder oansome. Never ben any where at all oansome. Never in my woal life put foot outside a fents without at leas 5 mor for dog safe. I ben saving up that hy groun in my mynd tho. Thinking may be some time there myt come a time Iwd chance it oansome. I dint want no woodlings cleart there I jus wantit that place lef the way it ben. I tol my self never mynd but I myndit.
Entire novel is written like this as it replicates a language that re-invented itself from nothing following civilization's collapse. Being an ESL individual I felt a migraine coming on after periods of extended reading and that's probably the reason why finishing this took so long. Eventually I realized reading out loud helped because I phonetically connected the dots, but it was continual effort regardless. That's without mentioning parts that come from earlier in history and were carried over orally EXACTLY as uttered back then and are barely understandable so you get a guessing game until the very last act. On the flip-side, I don't think I've been more engrossed in a work than I have with Riddley Walker. Glossing over lines will get you nowhere and paying attention is actually required which results in high retention. When you add that little HAPPENS in the story and it's more focused on twelve year Riddley surviving in this world you end having to sift through musings and opinions more than actual plot. Needles to say there are lessons here on everything from morality to history and how some things are doomed to repeat, but does it have to be that way if we can change it?
Yay or nay? Single most obstacle present is really the Riddleyspeak itself Hoban chose to write the novel in. Everything else is solid and even intriguing once you piece together what's going and understand it was mainly terminology that hobbled you getting there sooner rather than later, but you're so actively engaged taking in this foreign world told through the eyes of a twelve year old kid figuring out a large part of it for himself.
I've been on a spree of playing some short games with even shorter reviews, but at least half of that statement has now been invalidated with Wandersong because it got me busting out the usual long form review. Hey, it's only been... a month? Aww, shucks. I also wrote a brief take on a particular anime OVA from the 1990s. In case you really want to feel old and enjoy some occasional gore.
Hope you're staying safe and enjoy the read. ;)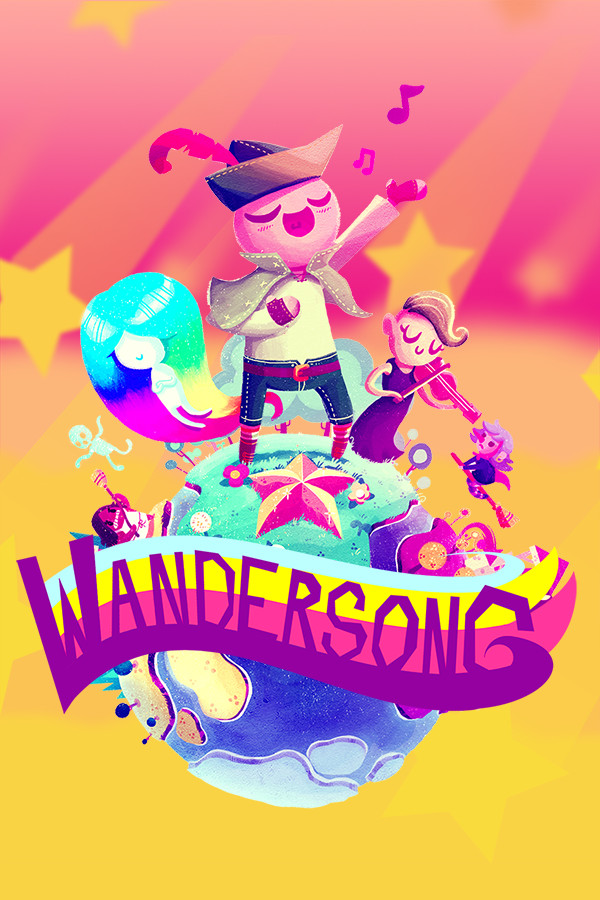 Wandersong
( PC (Steam) – Adventure, Platformer, Puzzle – 2018 ) + TRAILER
---
This Wandersong review kinda grew in size almost against my will as I kept playing because original plan was to not give it the full-length treatment, but as game kept throwing pleasant surprises at me one after another I relented. So, here we are.
Following a trippy dream where he attempts to use the sword and can't seem to our bard wakes up only to meet a chill rainbow girl, spirit, whatever as she delivers her message – bardlet is to become the fabled hero and save the world by recovering seven parts of Earthsong from just as many Overseers. In case he fails the rainbow girl, acting on behalf of goddess Eya, states rather clearly his world will end. Before promptly peacing out. Only problem is our, at this point, nameless bard isn't exactly of the Dungeons & Dragons variety aka only thing he can do is SING.
What follows is a story of heartwarming, depression and everything in-between you can imagine because this isn't even remotely as clear cut as it appears initially with a cliché premise being what it is. Essentially we have seven acts of figuring out how to access the Overseers' spirit domains, navigating these would-be dungeons of sorts and finally dealing with the Overseers themselves. Taking into account who our protagonist is we'll be taking the scenic route because each act has its own story arc, usually self-contained while expanding on the quest at large in some capacity. You'd think convincing performers to form a band, with you as an impromptu frontman for a legendary performance, would be pointless as your companion Miriam points out, but that's where you'd be wrong because there's payoff aplenty. If nothing else game has a really satisfying epilogue tying everything up with a neat bow.
Final word in the narrative department before I switch up to gameplay proper would be Wondersong's characters. While there are really only three key character, two of which I've mentioned and last is a spoiler game rather ingeniously springs on you, all side characters are just as unique with plenty of lines all lovingly "voiced" in that sample kind of way reminiscent of certain N64 titles, but knowing when not to go overboard with the stylistic choice. They feed into sub-stories or have memorable personalities of their own. I was especially impressed by Miriam's relationship with our bard, though. Sidestepping what I expected and exploring their dynamic may have been more satisfying than resolving Eya's task looking back on what they've been through together and how they've affected each other.
Seriously, that's enough. Entire narrative is great with good feelings aplenty and curves thrown in for good measure as well as humor. How's the gameplay?
In a way it's amazing what variety developers have managed to cram in with a protagonist who can jump, sing, crouch and dance. Last two are optional. While Wandersong is a lightweight platformer, some "dungeons" I'll get to notwithstanding, it would probably be fair to state it's just as much of a rhythm game. Or that it has some tiny traces of puzzles in its DNA makeup. None of those are wrong. However, overwhelming majority of bard's interaction with the world surrounding him occurs via eight notes he can produce, errr, you produce by rotating the right stick if you're playing with a gamepad. Aside from expected pitch difference they're also color coded... and now possibilities open up on how they could be used for problem solving. Everything, and I mean everything, is handled through this eight-directional input. From actual singing to deflecting stalactites, directing bug swarms to carry that awkward boulder blocking the passageway, choosing what to say in a conversation, throwing coal into factory furnace, even talk to ghosts. That's without getting into actual rhythm bits which would classify as puzzles unot themselves if they weren't essentially impossible to fail because they just restart. Highlights of this system are without doubt bard's performances during dramatic scenes and my one regret is something I've noticed in almost all games that have inputs during such moments – you end up paying attention to what you're doing rather than to what's going on. And in this case there's some rather neat songwriting getting the narrative point across.
If it sounds like I'm trying to dodge the main point or some issue here, that's really not the case. Wandersong isn't a complicated game and what would classify as a major deal, something that subverts your expectations in a good way, would be getting into spoilers so I'll steer clear. Each act is different enough to stand apart. For example, one has you sailing with a crew of coffee drinking pirates on an honest-to-god overworld while other has a day and night cycle with passage of time which you have to keep track of. In fact, if you're looking for something more conventional I could talk about AND I've already mentioned it would be the Overseers' spirit world "dungeons". It's what they are sans combat. Even more so than acts, each has a gimmick you need to master to navigate through and, oh boy, with one particular I was at my wits end. Let's just say I don't enjoy pitch black levels where you're hunted by nasties. While they vary in enjoyment some are absolutely neat like feeding flying seals purple crystals so they fly against the wind or using your singing to stretch blobs of goo into correct shapes. These areas are also the only challenging ones in a sense your platforming and reactions will be tested. Just a tiny bit, though. Considering there's no concept of lives or health you can just keep going keeping generous checkpoints in mind. Proper pacing with nothing overstaying its welcome helps, though.
Presentation is its own beast and requires to be talked about. You know, "it's like papercraft" would summarize Wandersong just fine, but it also wouldn't do it justice. Vibrant colors with layered locations you can jump to and from are difficult to convey in words. At times paper collage and pop-out book it definitely does the job with the visuals. This goes well with strong design as I've noticed no points where artists decided to be lazy thinking you wouldn't look, down to one-off designs still standing out.
It's a game about a bard going on epic adventure to save the world. Soundtrack does not falter. You wouldn't think how effectively those eight notes could be used paired with voice acting samples and yet it somehow works. OST numbering over 100 tracks easily stole the show for me and listing favorites would be futile. If you can think of a situation there's a track for it, courtesy of A Shell in the Pit doing a marvelous job.
Final Thoughts and Rating?
Part-platformer, part-rhythm game, but wholesome adventure all the way through I have nothing but praise for Wandersong. Is it complicated mechanically? Not at all and even bits you would classify as challenging, such as platforming segments, can be re-tried with no penalty. Real deal is how our bard handles the prophecy pinpointing him as the hero to save his world against impending destruction... by singing the Earthsong and uniting the people along the way with only his eight-directional tunes as tools of the trade. Despite the predictable initial premise, story certainly takes some turns and delves deeply into character development you wouldn't expect from a lighthearted title such as this one. Inviting presentation and stellar soundtrack speak for themselves in a largely overlooked game.
A.D. Police Files ( Action, Cyberpunk – 1990 – 3 episodes ) + OPENING
---
What to say other than it really is perfect '90s anime - action and gore with some nudity here and there. It is a shame how it got cut down to only three episodes over some supposed legal disputes, though.
Show itself is set in the same world as Bubblegum Crisis, but taken at face values it definitely seems disjointed with three standalone cases that still end up featuring luscious tanned Jeena and her rookie partner as protagonists or side characters. Year is 2027 and we're in Mega Tokyo as technology has given birth to cyberpunk and all the madness that entails. Amusingly enough, fully synthetic humans are called Boomers [or Voomers, depending on translation] and as a response team to their existence we now have AD police alongside Normal police. In best Hollywood action movie fashion former leaves a wake of collateral destruction in their wake and aren't much beloved by latter. If you know cyberpunk you can already guess what you're getting here as everyone involved ponders about whether technology is encroaching on humanity's spirit, whether it's wrong to replace what you originally were or if it's just a path forward. There were chilling scenes when female Boomer model goes mental as she is recycled and only lingering memory she hangs onto, that of being shot to pieces, becomes her fetish as she seeks her "killer" to re-live it or when a full-on police cyborg realizes he's gone berserk as he internally screams for his comrades to kill because he can't help himself.
Basic yet short enough to recommend if you're not squeamish about some gore with notable effort in the presentation considering this is a '90s OVA. Perhaps even look into the setting with more works.
I guess it's kinda pitiful to say this is an impromptu update spurred on by another Steam Gifts event daring people to clear games included in Humble Monthly, now Choice, no matter when they were part of it. Which is neat because it gives me an opportunity to try out my "expanded minis" review format where I still hang onto vertical covers, but ultimately gives me more than double the word count previous one had. You decide whether it worked out or not seeing as three paragraph structure was what I gravitated to for clarity's sake. I already miss screenshots, though.
When it comes to non-video games stuff I've returned to some reading and posted a YA werewolf novel review. Pretty surprised by the outcome. This also marks my 50th Report proper and it only took me three years and some change to get here. Felt like hundred at times, but I'm glad to see you're still tolerating me. 😊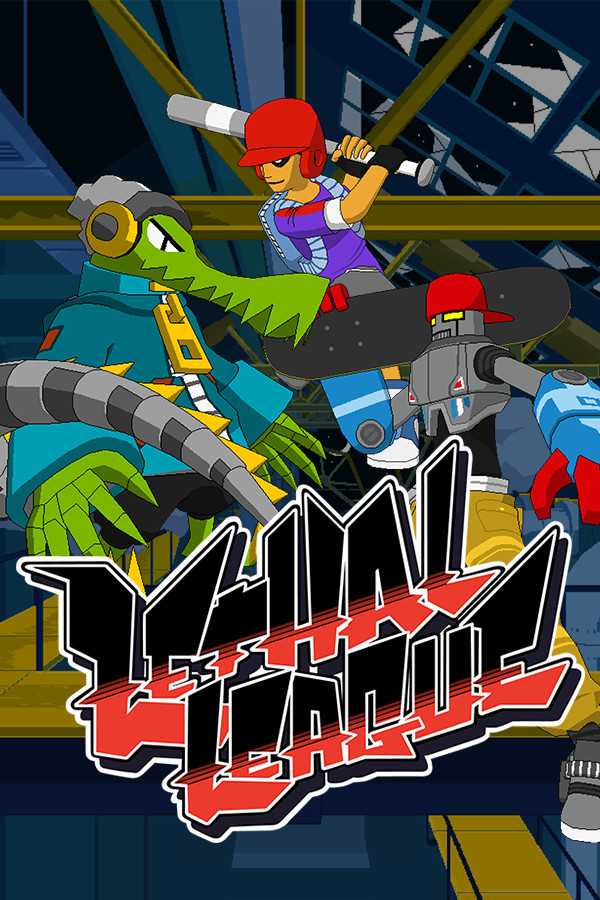 Lethal League ( PC (Steam) – Fighting – 2014 ) + TRAILER
Going by time played it's fairly obvious my exposure to Lethal League has been limited, but that's not a slight against the game in any way. What's being offered simply isn't my thing in this case. That doesn't mean it's bad, though.
Imagine a fighting game except all the fighting is done by batting a ball among two contestants and if one gets hit he loses a point. After you lose five, you're out. That's it in a nutshell, but beauty of a short title like this really lies in game flow specifically. I would say six characters is on the low side compared to your average fighting game rosters these days even with varied approaches. From Sonata's heavy hammer to Candyman's absolute magical nonsense I wanted to choke him over teleportation balls all manner of variations on fast, gimmick, strong, etc are present and accounted for. Real kicker here is you are, well, hitting a baseball ball around which means accounting for direction and ricocheting seeing as you don't REALLY have a block function. You can punt the ball which robs it of momentum and steadies in mid-air, but that also creates this chance for it to get stolen if you're not quick enough. If there's actually a key element to Lethal League it's how said ball builds up speed with each hit that lands leading to fairly ludicrous speeds unless stopped. As in "reality is being torn to pieces and each impact causes black holes" kind of speed.
I could complain about the lack of story, but does that really matter here? Gameplay is extremely sound and feels just right once you get a grip on mechanics. Lack of singleplayer content beyond mere challenge mode is worth pointing out, though. Bring a friend if you plan to stick around. Aforementioned mode quickly got on my nerves as it forced team matches on me while team AI is dodgy at best of times. 2D visuals never detracted from the experience for me... possibly because I was keeping my eyes on ever faster ball rather than characters themselves. Same goes for sound assets and I would recommend trying out training just so you see and hear what mental end game looks like.
---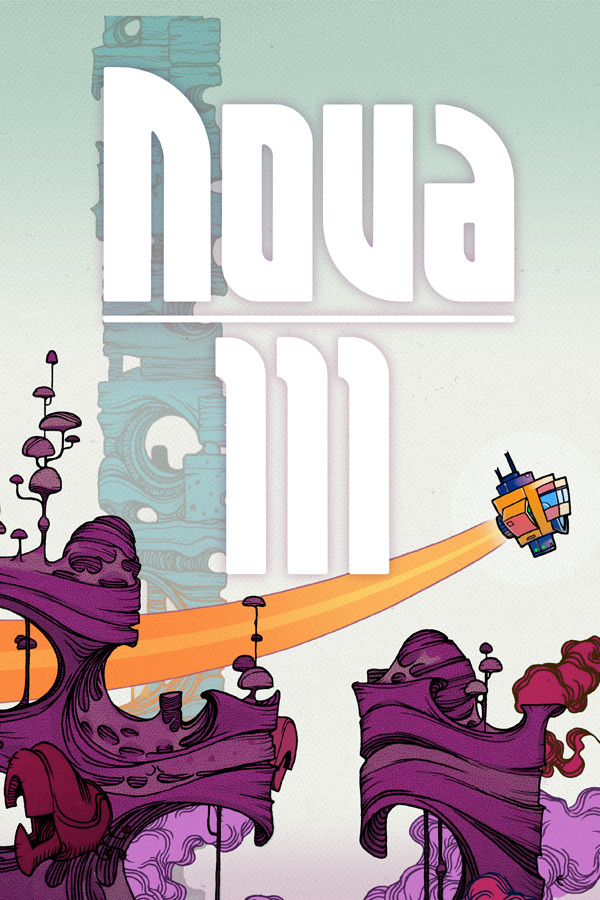 Nova-111 ( PC (Steam) – Strategy, Action – 2015 ) + TRAILER
Starting with this opening alone I found Nova-111 a difficult topic to broach. Not because it's bad, far from it actually, but more because it seems like such an interesting shape-defying title to be pigeon holed the way many games get today. What at first seems like a turn-based roguelike meets strategy quickly introduces real-time elements you're forced to react to. Result is this anomaly where two different schools of thought interact while you only have turn-based tools to respond and it can get quite tense at times. You're slowly eased from "take your time, enemies react to your moves" to "oh god, why is everything on fire?" as you approach the finale and it's a well executed build-up.
Getting into specifics – you control this small utility machine and quickly surmise, from what your Dr. Science mentor keeps telling you, that something has gone horribly wrong and it's up to you to fix space time or whatnot. I found the entire thing to air on more humorous side of things with every scientist you rescue sharing a funny quote with you or outright delving into reference and meme territory. Game still retains sense of gravitas to convey the notion this is, in fact, serious as you see everything going crazy whether you're in ruins of your lab or nowhere in time. While three worlds each with six levels may seem short the looks between them are definitely unique visually to stand apart and game settles into gradually introducing new enemy types and powers for you to play with. Approach to treating bosses as half-puzzles, half-fights was also the correct way to go considering you're navigating around enemies as much as levels throughout the entire game as you wait for cooldowns and Science meter to refill so you can unleash attacks.
Soft colors and pleasing 2D visuals were a correct decision in this case and game is extremely inviting as a result. Three tilesets employed look otherworldly and go well with oddly ethereal soundtrack, which does admittedly get overwhelmed by all the sound effects when things heat up.
---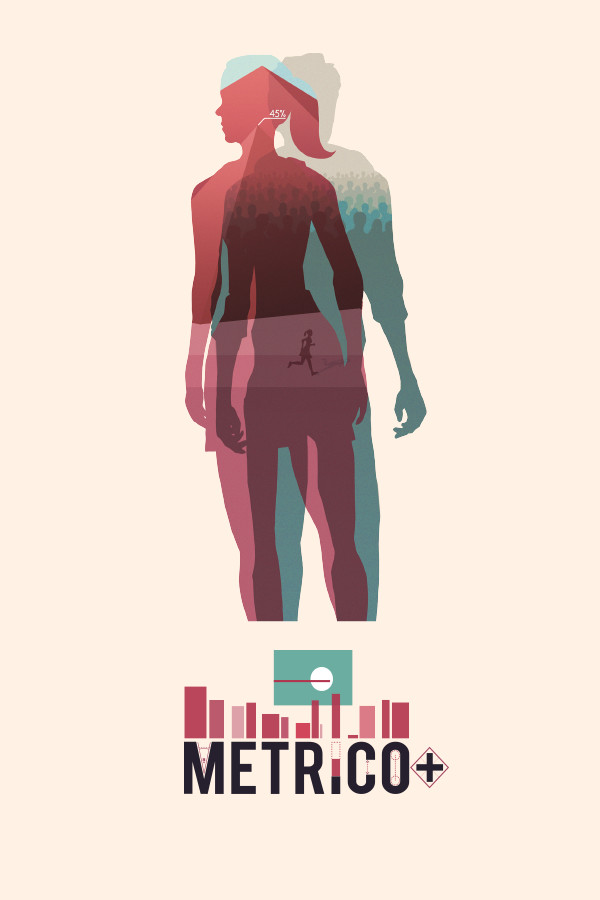 Metrico+ ( PC (Steam) – Puzzle, Platformer – 2016 ) + TRAILER
It's easy to get tricked by Metrico+ thinking you're getting one of those artsy platformer that seem to have cropped up left and right, but you'd be successfully fooled. Before I get into the game proper I'll hand wave the story because that's precisely how the game handles it. Employing metaphoric imagery with symbolism only where you yourself see some ensures Metrico+ has a narrative that's dependent entirely on you. Taken at face value it's about a character becoming less human on his abstract journey.
Gameplay is something entirely different and you could say, taken with visual style emphasizing metrics for everything you do alongside levels morphing before your very eyes as you progress providing this visceral testing feedback, it's almost like pulling back the curtain on platformers and puzzlers as respective genres because everything is given to you as clinical data. Things like default character jump distance and other elements you intuitively take for granted in similar games become something you're acutely aware of when all other distractions are removed. This is purely about testing your character's limits and each new world introduces more abilities to use. In the purest fashion there are no tutorials so much as you're organically taught through examples gradually ramping up to devilish difficulty. I have to admit those last two worlds dealing with ricochets and swapping places had me at my wits' end multiple times, but it's not like the game wants to one up the player by playing dirty. You need to master all the tools you have.
Minimalist art style toying with pie charts, contrast itself and other visual tomfoolery took a while to get used to until it became second nature. Inclusion of mellow synth music to the mix guarantees Metrico+ never really goes into tense territory which is entirely appropriate when you consider game is equal parts puzzle AND platformer when clear thinking is what matters. That uncompromising commitment makes it a hard sell unless you know what you're getting into, though.
---
The Masterplan ( PC (Steam) – Strategy – 2015 ) + TRAILER
I went into The Masterplan expecting something akin to The Sting!, that burglary simulator extraordinaire from yesteryear, and in a way I got exactly that. Can't say this '70s crime game lived up to expectations, though.
Story doesn't really matter, nor should it necessarily in a game built around putting your team together and pulling off unrelated robberies/heists/whatever higher tier is called, but game begins with our protagonist busting out of prison during the Nixon presidency and returning to life of crime with his brother. Seeing as two people would make for poor use tactics in a strategy game you'll keep hiring more people for up to six members total and embark on missions, as well as buying more equipment and weapons along the way with your ill gotten gains... all of which you'll rarely use. Real problem here is a basic one, sadly – entire execution is too CLUMSY. I lost count how many times I got hung up on doors after "acquiring" color-coded keys from guards I've threatened at gunpoint before hiding their bodies away or odd paths my characters would take straight through camera vision cones, for example. That's in addition to somewhat arbitrary reactions from guards like not responding at all even when I blow up walls to gain entry. Maybe this speaks more of my own inflexibility, but game doesn't really define what is seemingly the "correct" way to play it. You can go in guns blazing if you don't mind spending half your take on covering up evidence. Playing undetected or causing minimum disruptions means praying everything aligns just right and you'd think over-the-top perspective would help here if only game didn't lean so strongly on line of vision for everything. Useful when applied to enemies not so much when your guys are just as blind.
This is also one of those rare cases where I won't be finishing the game in question before writing a review due to it quickly becoming a chore. I can handle repetition and failure when they're due to my own lack of understanding or mastery, but this seems like a case of game biting more than it can technically deliver on.
---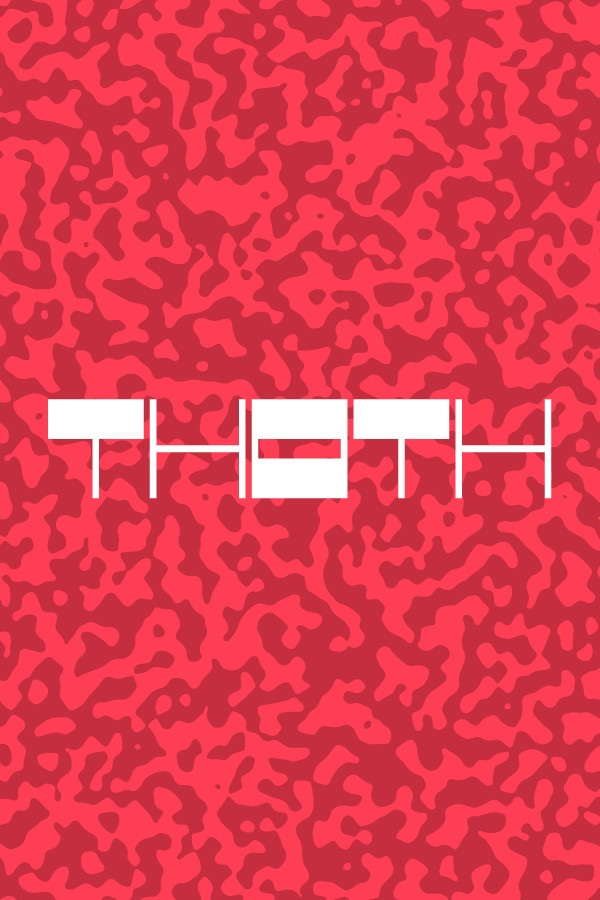 THOTH ( PC (Steam) – Twin Stick Shooter – 2016 ) + TRAILER
Rarely have I come so close to just throwing my controller out the window like I have with some of the later bits in THOTH. Being a twin stick shooter it's immediately not up my alley, but bite-sized levels allow for that instant gratification you get after beating them. Only for that accomplishment to be stripped away from you because you'll be replaying them. A lot.
Keeping in mind they can last as little as 30-odd seconds to couple of minutes having what seems like only 64 levels, in the main story at least, may appear as insufficient, but you better believe this challenging game will make you work for it. Main gimmick here is you never really defeat enemies and they instead lose health aka color drains from their shapes, only to become even deadlier and start honing onto you. When THOTH starts introducing new dangers, such as ever expanding "black holes" you have to carefully time when to destroy lest they remove your room to maneuver or insta-kill borders that enemies don't have to respect, you realize having two tries per level isn't much. It was at times such as those when I became thankful this isn't an NES game, which it may very well be in design ethos, because at least you have checkpoints every four levels and can restart from there. At its fundamental level this is a type of game requiring constant attention with no breaks as bar for manual dexterity and reflexes is constantly raised. Knowing this it falls up to you to decide whether THOTH is something you want to try out or not because it is a short title.
Minimalist is yet again how I would describe the visuals and still you find yourself needing this visual clarity on display. Instances where enemies overlap so you can't tell their status are rare enough to not get in the way of style serving function. Soundtrack was what stole the show for me, though. The way electronic tracks seamlessly build up to "boss stages" is definitely punching above what you'd expect a game of this production to aim for. Presentation in general is on the money, but if narrative is what you're after look elsewhere.
---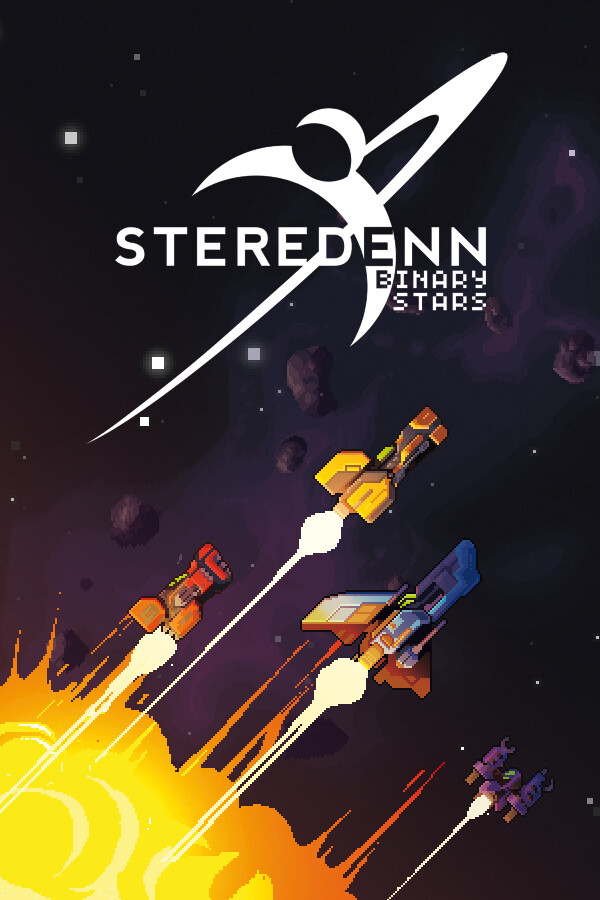 Steredenn ( PC (Steam) – Shoot 'em up, Bullet Hell – 2015 ) + TRAILER
Side-scrolling shoot 'em ups with elements of bullet hell-lite are definitely an acquired taste, but I think addition of session-based roguelike progression is what may set Steredenn apart... for better or worse. Add semi-randomized levels into the mix, while still adhering to progression structure, and that's a lot of hyphens to have in your opening.
Story included here is of "blink and you'll miss it" variety, but from the moment your base ship gets blown up by mysterious enemy to that final showdown action never relents in the slightest. You don't get to choose levels and their randomization factor is still influenced by gradually scaling difficulty with each new boss thrown in your way. How this entire thing operates: you have one life and a health bar, you clear levels full of enemies and face a boss at the end. Defeating that boss is your primary way to restore health and choose one of randomized upgrades offered, ranging from higher damage for specific enemy types, damage resistance, etc. Pool of these upgrades is relatively small and it won't be long before you find what synergises with your specific ship/weapons of choice. Right, dakka. You can carry two shootas and they [randomly] drop after you blow up supply ships. When you add ships themselves ranging from all-rounder, slow, fast and specialist, each with their own unique skill and starting weapon, you realize there's plenty of moving parts here to work here. Final, possibly deal breaking, touch is the following – you cannot take breaks from your current run. Meaning you need to beat Steredenn in a single sitting and when RNG works against you that can get the nerves really acting up. Let's just say dropping the game was on the table for me at one point.
Frantic action wouldn't be half as intense where it not for game's outrageously HYPE music tracks. I was born to save the universe from the moment I started playing. Not that pixel art visuals detract and, in fact, manage to clearly convey what's going even as explosions and effects ramp up. Your ship transforming to warp to next level is a neat touch, for example.
---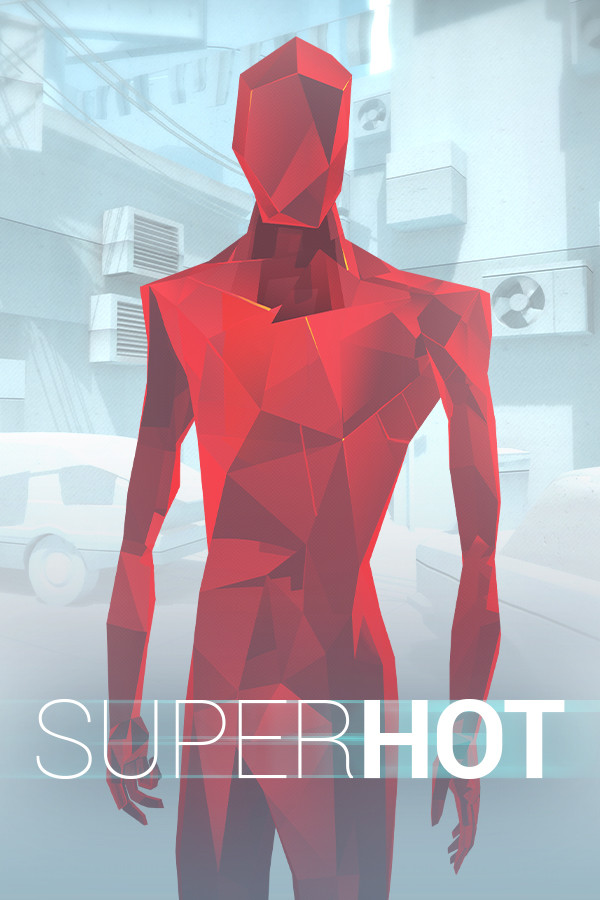 SUPERHOT ( PC (Steam) – FPS – 2016 ) + TRAILER
You could say SUPERHOT operates on a gimmick and you wouldn't be wrong. Certainly defines the package itself and is one of those examples where chosen narrative supports it due to, what's that fancy word yet opposite... right, ludonarrative synchronicity. Not that there is much of a story here, but that's all the more reason to keep it under tight wraps because it's so short and should be experienced. You need to re-examine video game obsessions after this one.
That aside what about the gameplay? Well, it's a FPS of its own breed that ends up playing more like an action puzzle with inclusion of manually aiming attacks. Quick reaction times are somewhat less of a keystone here because the trick is time moves only when you do. You and enemies both bite the dust with a single bullet no matter where it hits, but making weapons extremely limited in use and disposable with a throw to stun your enemies adds even more unknowns to this equation. SUPERHOT beats to its own rhythm which means some trial and error is inevitable due to levels being carefully constructed to ensure each has a logical route. Frustration of thinking you're a one-man army actually becomes reality once you master that "go, execute everyone, go" loop and marvel at your own replays. Barely clocking in at two hours or so you could argue play time is a serious problem here, but there's more to do from the piOS menu and challenges/endless mode stand as the most prominent features.
Intensely bright and saturated levels make bright red enemies pop out like there's no tomorrow and that's how it should work considering ability to quickly discern spawning enemies is what will you keep alive for that extra second. My one complaint in the entire technical department is how disorienting jumping bodies can be and finicky nature of snatching weapons mid air. Looking back to title's humble beginnings, SUPERHOT sure turned out to be quite the marvel and you'll be dodging bullets in no time to this soundtrack. ONE OF US.
Mongrels ( Fantasy, Young Adult – 2016 – 300 pages ) + QUOTE
---
"Young Adult coming-of-age werewolf story" sounds like a recipe for disaster when observed through the lens of modern YA attempts, but if I had to describe Mongrels with a single word it would without a doubt, and in completely non-buzzword context, be visceral. Less due to gore and brutality, although there is both presented in almost casual manner, and more with how nitty-gritty it gets with some elements you don't really think about in most werewolf works.
To begin with, there's very little actual story here because meat of the novel is essentially seeing a child as he becomes this teenager who may or may not have the werewolf gene while being raised by his aunt and uncle, part of the triplet including his now deceased mother, with plenty of shenanigans to go along with the entire affair. Fact they both ARE werewolves means family is constantly on the move as that's how they see this life panning out. Or, well, that could just be because they're essentially what you'd call white trash aka almost social outcasts doing low end jobs, ditching disposable cars to hop from one state to another, etc. Adding the werewolf aspect simply reinforces this notion further because you can't stick around for a long time as someone will notice things going awry, you might "wolf out" at extremely inconvenient times meaning highly urban areas are very much off-limits and there's plenty of other stipulations a werewolf has to keep in mind. Interesting idea is that Libby and Darren both accept this lifestyle as something normal and necessary to keep the wolf nature within them alive. For example, in their view even finishing high school is an accomplishment unto itself because it means you were able to keep it together despite all the werewolf changes that come along by the time you're 12 or 13 and something like that takes a while to come to terms to with. Not to mention living on the outskirts of society means you want to start earning money as fast as possible and not entirely above board if payments are in cash.
Seeing as Mongrels is told from the point of view of the nephew, and story does bounce from present day and earlier years chapters, focus is almost entirely on the werewolf nature itself. Which is good because author has some interesting thoughts about it. It's important to point out these werewolves aren't hulking, feral man-wolves walking on hind legs stereotype, though. Not being above using humor to teach a lesson. Darren, bravado uncle looking to emulate his own father and his "war stories", imparts some knowledge to the kid as the book goes on. Ever wondered what happens when werewolves go to prison? Did you know your greatest enemy when shifting indoors are doorknobs? Yeah, yeah. On the other Libby is the straitlaced one keeping the trio together... and type to comment on how human and werewolf intestines are not the same. Eating some garbage as a werewolf might seem like a great idea, but if there's sharp tins in there they could just rupture your insides when you're human again. Book is filled with wisdom and anecdotes like these. Lest you get the impression this is a comedy it most assuredly isn't even with plenty of levity to go around because everyone is very casual about it and not bent on preaching to the reader. You'll also learn why werewolves tend to not mate with other werewolves and what may have given the rise to the werewolf stereotype. Not to mention why it's imperative to not leave anyone you wound survive. Ever.
All in all, werewolf existence is portrayed as rather miserable and ill-suited to wherever they go with, ironically, human side and their family keeping it all bearable. Making that whole "mate for life" quite the issue if your other half is an abusive werewolf who spent so long as a wolf he doesn't know how to shift back anymore. Being a YA novel you can see the big question answered from miles away and losing some of the suspense, though.