Arby's Backlog Hell Arbiter Libera's profile
~ Let's Get Some Games Done ~
An Ongoing Exercise in Clearing the Backlog Extraordinaire
Nothing special here for now, really. Just my updates divided for somewhat navigable lists using the artwork I used when updates were originally published with all now updated to current art assets fitting to match 2019 updates and also easier to click on if you're using mobile. Maybe I'll add more to the "homepage" at some point, but this is serviceable for now.
---
---
I'm back and it only too me two weeks this time. There was a different game in the pipeline for this update, but it being a JRPG put a stopper on that. Those tend to take a while. Devil's Hunt was my idea of taking it easy. A diversion, if you will. Not one to disappoint a review had to be written regardless of game quality. As if to freshen things up I also finally go through an overlooked anime series, though.
Enjoy the read and stay safe.
Devil's Hunt
PC (Steam),
Fantasy, Action,
2019
TRAILER
---
It has been a while since I last played a title troubled on so many levels, but I guess Devil's Hunt proves such projects can and do still exist in this modern day of ours. Strangest thing is this seems like it has decent production. Not to say that excuses what we got in the end, though.
Game is supposedly based on a novel, but if this was their adaptation I have to wonder how much was left out or simplified beyond recognition to work as video game adaptation. What's left still makes for a decent hook – we play as Desmond, an affluent youth employed in his father's company and perfectly happy with his girlfriend, who on the very night when he decides to propose has his entire world turned upside down after said girlfriend cheats on him. In mad rage he commits suicide by car crash and ends up in hell only to claw his way out, meet some unsavory types and end up signing a contract to become an Executor. These enforcers and assassins in Lucifer's own employ are unambiguously evil as they reap souls, realization sitting with Desmond just fine as he sets upon a path of vengeance... only to realize things aren't exactly as clear cut as they seem. And what is this "Savior and Destroy" nonsense people keep referring to him? Rabbit hole goes quite a bit deeper as angels, demons and renegades get involved, but that's the gist of it.
Problem? Game is really, really weak when it comes to telling this story. Issue further exacerbated by the fact writing and VA are equally weak which more often than not ends up detracting from the experience. Even putting that aside for a moment it's just a very unevenly paced story. It is content to merely prod you along the way, sometimes skipping scenes and omitting key motivations, presumably due to cut content, so you end up with characters switching sides and such almost on a dime. It's incredibly jarring. That's in addition to introducing important figures and forgetting about them immediately following their introduction. Chiefly, game fails to build any connection to events or characters that transpire because it indulges in dealing with cliches without even aspiring to novelty. Protagonist has daddy issues? Rival who hates your guts? Both of those are bastards to the protagonist simply because? Check, check and check. Especially the former who gets hints of backstory development only to be swept under the rug. Couple dynamic you'd expect from Desmond and Kristen largely boils down to absent love interest and working on protecting her as a bargaining chip when stakes involved are MUCH bigger. Entire story department is a jumbled mess that never clicks.
But hey, this is a brawler, you might say. Why does story matter? Put your seat belt on because it's not like game itself fares much better when you break it to individual systems.
Oh man, performance. I stopped counting how many times Devil's Hunt crashed on me after tenth occurrence and simply accepted it as part of the package I'll have to work around. This meant repeating five to ten minute sections which wasn't a big deal, but hard locking my PC requiring rebooting to solve was. Let's not even mention humorous visual bugs like Desmond striking the ever intimidating T-pose and less amusing ones like game bugging out interaction prompts. Less said about horrendous, dropping to single frames-per-second performance towards the end the better. Overall impression is one of a game held together by duct tape that falls apart the moment something more than small arenas with mere handful of enemies or corridors are thrown at the player. And yes, this has adverse results later on when Devil's Hunt uses bigger groups and keeps spawning enemies to work around obvious technical limitations. I don't usually mention hardware performance, but in this case it warrants a massive red flag and something to keep in mind if you're allergic to higher levels of jank.
For what it is I think gameplay might be the second most notable element present. Because it works. Before I get into combat itself, which is the real meat and potatoes of Devil's Hunt, I should go into how it's all structured. There's next to nothing to do other than running across enemy groups until they engage you in combat. Meaning game is a sequence of linear areas where you will often be prompted to press that action button so Desmond can jump over an obstacle, teleport across set points, pick up few lore pages, etc. Don't even dream about doing anything other than running around because everything else is relegated to these telegraphed hotspots you cannot miss. I bring up this seemingly irrelevant point because I think other games have framed this differently by giving you the ability to jump or sneak simply to increase the range of actions you can do outside of combat. In rare occasions you have a fork in your path game the route you opt against will become unavailable meaning you better pray you've chosen the wrong path or those secrets/souls are getting left behind.
I played with the gamepad because it seemed appropriate for a brawler of this type and that made it all the more puzzling because it's the SHOULDER buttons that are assigned to attacking and not the front buttons you may expect. Light and heavy attacks are present along with very few unlockable combos. To spice it all up there are three fighting styles in the game and you should have them completely mastered by the end of the game as you acquire souls from enemies/caches to upgrade skills; Executioner (mainstay you'll use most of the time against demons), Unholy (used against angels and limited ranged capabilities) and Void (specialized style you advance in by finding hidden scrolls). Each of these styles gives you three slots you can assign their respective abilities to, but they also have passives like decreasing cooldown on abilities, increased health, etc. You can switch between the three at any point during combat, but I believe their effects are limited only to while you're attuned to individual style. Naturally, being an Executor you have a demon form you can change into when your bar is full which is quite the trump card as you rip and tear.
That's the break down, but how does it all work? Surprisingly competently. You'll run into typical problems like enemies getting stuck in cycles, but much better developed games are not exempt from those. Real issue is later on when game starts throwing higher tier enemies at you when simple demonic grunts are not enough. Getting caught between three ranged demonesses, two chunky boys in melee and fire tossers as your framerate dips is a marvel to experience. Enemy synergy is either totally absent or overly tuned so you risk getting locked into stun cycle or camera decides it wants to end you at that very instant. When you account for flabby finishers, stifling arenas and limited enemy variety you'll quickly see everything Devil's Hunt can set against you. There is a point when you have all three styles and enough points spent that you finally have control and you can see that glimmer of enjoyment before it is snatched away by sub-par execution.
Being a deservedly negative overview you may be wondering if there's something I actually enjoyed and yes, there is. Visuals. Devil's Hunt is a kind of game that looks amazing in screenshots. Less so in motion and once you play it for extended period of time, which reveals how limited its assets are, but environmental artist really did their their best. Hell looks stunning with rich color saturation and enemies are suitably demonic looking to get the idea across. Even characters look decent when they're not trying to articulate actual human beings. Sawyer in particular with his mysterious cowled wizened appearance, for example. Lots of pre-rendered cutscenes as well and someone at the development team really liked those car bits. I expected a kind of Alone in the Dark driving segment. Almost wished there was one...
Final Thoughts and Rating?
Plagued with performance issues and crashes in my case I can't say I recommend Devil's Hunt. In fact, you may quote me saying the exact OPPOSITE. Disappointment permeates this brawler with RPG elements following a hell-bound protagonist as he assumes the role of an Executor in Lucifer's service, but finds out it's not exactly as exclusive he imagined it to be. A highly flawed game employing limp storytelling that mostly misses key narrative beats with rather basic gameplay... yet I can't help but sympathize with the developer's very first outing. If there was one point of praise it would be rather impressive visuals until animations kick in. I just wish more of the production budget spilled beyond mere presentation. Give this one a wide berth unless you accept high levels of jank.
Mushishi (
Fantasy, Mystery, Drama,

2005,

26 episodes ) +

TRAILER

I remember watching bits and pieces of it over the years, but I only recently saw Mushishi to completion.

Show's episodic anthology format lends itself well to watching random episodes yet seeing it as intended really made me realize what a gorgeous show it is. Not just from the visuals point of view, even though its picturesque landscapes with moody atmosphere absolutely deliver on that front, but more due to manner in which this entire package is presented. We follow Ginko, a Mushi-shi in semblance of the 18th-19th century Japan where backwards villages in the shadows of mountains are still aplenty while some technology has started to creep in, as he endlessly travels the countryside dealing with Mushi related problems. What are Mushi? This very question is raised about half dozen times in the show and definitive answer is never given, but they're a sort supernatural "basic life" on a different level from what we know. Mushi-shi are primarily scholars dealing with situations occurring when Mushi interact with the world; be it with humans, animals or just plain nature. It's given a folk beliefs and traditional Japanese legends outlook and how many seem to have come from unexplained Mushi that most people cannot see so strange things are just happening randomly as far as they know. For example, a young girl's voice causes rust to appear in her entire village or there's a secret price paid for a good harvest while everyone else is having a bad year. Lots of confused villagers making bad decisions out of superstition and refusal of good advice.

Major point Mushishi likes to lean on is that Mushi aren't really evil, they just do what they do because it's their incomprehensible nature which is the reason Mushi-shi have dedicated themselves to cataloging and understanding the unknown. Ginko himself is somewhat special in that he believes outright killing the cause is rarely a solution to problems and will endeavor toward amicable resolutions as he draws on his font of knowledge and huge box he carries around. While very few episodes are actually CENTERED on the protagonist I'd say he gets strong characterization over the course of the series - Ginko is someone who will always go out of his way to help if he can, almost in spite of his laid back personality. Show even sheds some light on backstory and some questions I wondered about. Like how someone traveling on foot keeps in touch and knows where to go urgently. Well, Mushi-shi found practical uses for all the varied Mushi out there. If there's a single defining characteristic of the show it's how, well, subdued and grounded it is. I assume this is the kind of thing that lead people to dismiss it as dull, but in my opinion it's simply not a spectacle meant to dazzle you but rather be a slow burn designed to entice you in with outlandish mysteries. Fact each episode is book ended by a brief summary of what happened after the fact, sometimes even months and years later, is that perfect cap I want on a story that anime almost never deliver on in this obsession to keep the status quo intact. Many are bittersweet, some tragic, but those just make the heartwarming endings stand out all the more for it.

As far as negatives go I'd say there's almost surreal level of sameface going on in a way I actually thought some were returning characters at first. You get used to it and based on what I've seen after the fact it's more or less staying true to manga, though. Trailer is also the very definition of misrepresentation and show is almost its exact tonal opposite. Definitely not a show for everyone, but I loved it.
Looking back on it I'm embarrassed to admit to myself just how long it took to cover Metro 2033 Redux with a proper review I wanted it to have. This is also where I'm unable to blame the virus craze, though. Here it is finally... and luckily for me I'm no completionist so one playthrough will suffice. Just to rub some salt into the wound I also had time to watch some anime and coincidentally they covered about 30 years of the industry.
Metro 2033 Redux
PC (Steam),
FPS,
2014
♬
Main Theme
♬
---
Having not played the original or read the novel game was based on I went almost blind into Metro 2033 Redux. Outcome of said stumbling? Well, it's definitely a game worth playing and doubly so commenting on.
Game is set 20 years after a seemingly nuclear exchange happened devastating the entire world in the process. For the relatively few people who managed to run for their lives and hide in metro stations what they knew was forever gone. One such, now called Exhibition, is where our protagonist Artyom comes from and is blissfully unaware of horrible things going down. What with encroaching mutants and general despair that's taken over the survivors. In a last bid to get help he is sent by his adoptive father to Polis, place acting as a sort-of capital for the metro stations people have turned into towns, and he is given a dog tag that will allow him to get in contact with the elite Spartan Order. Barely getting out of Exhibition alive Artyom embarks on a dangerous journey that could change everything and flush out dark secrets of the past, as well as future itself.
Putting my drab summary aside first thought that really hit me couple of hours in was "whoa, this isn't merely a throwaway story" and I was certainly glad to see that persisted throughout having finished the game. I imagine having roots in a novel helped in this particular case, but game pulls its own weight in ways only video games can thanks to interactive elements. Setting is a tremendous part of Metro 2033's story and that realization cannot be overlooked. Painfully bleak, one where humanity is barely eking existence amidst the mutants, bandits and revived factions of the past like Nazis and Communists, this story still somehow manages to be about headstrong defiance and spurring into action even when everything else fails. What really amazes is the manner in which this is generally presented – less boisterous and grand, more stoic and fatalistic. You could say this is a story only Eastern European developers could've told the way they did. This extends to a relatively small cast of characters and long lasting effect they have on Artyom even when they part ways, for example.
Probably the simplest description I could muster about gunplay would be how chunky it is. Earliest guns are makeshift creations firing bootleg ammunition because "real" pre-apocalypse ammo is used as currency in shops and guns control as such. I wouldn't say they're useless without updates or anything, but it certainly helps to spend when you reach metros if you like how a particular gun feels and you won't be replacing it. Which may be tempting because you can pick up whatever human enemies wield as long as you keep in mind there are three weapon slots total. There's additional equipment you can use, such as throwing knives for your stealth needs and multiple grenade types for when subtlety ends, and limited melee capabilities, but our protagonist's life will in the end depend on his boomsticks arsenal. And game doesn't really disappoint in that case by giving you access to trusty old type like revolver, machine gun and shotgun, but you will also delve into more exotic or variant builds. Now that I think about it I don't think I even came cross all the guns Metro 2033 has to offer.
Nature of the game also lends itself to being careful with ammo and scrounging for stuff wherever you go by finding keys to unlock safes, loot corpses or whatever is lying around. This feeds into oddly enough present stealth system. I wouldn't say this is a STEALTH game you might imagine when you think Thief or something, but I've distinctly found use for being quiet and taking down enemies without being detected. Hell, there are levels where creeping about is a distinct possibility and there are even alternate routes on top of multiple weapons have the silencer upgrade. Preserving ammunition is a positive that just might make you try it out... and throwing knives are recoverable, instant kill for most human enemies. On the flipside mutants will not participate in your delusions of stealth and have to be dispatched violently unless it's a specific scenario where avoidance is viable.
While I'm on the topic of gameplay I think it's worth pointing out the general impression I got from the game because it plays like an extremely well-rounded product and not something designed by committee. If you're thinking this is a corridor shooter you're only half wrong because it's not like you really go on open world odyssey or anything, but the way progression and levels are laid out you never get the impression game is making you jump through hoops. There's a healthy offering aplenty when you look at individual ingredients – on top of usual FPS trappings you have inclusions like keeping check of your air filter and mask condition, lighter and map to navigate, avoiding traps and enemies, etc. I would've personally preferred one less cart ride when you get ambushed by creepy crawlies, but there is rarely a boring lull in Metro 2033 Redux and designers knew just when to give you a breather by making the plot take you to one of the metros or talk with enigmatic characters to advance the story. Or maybe just have a chat and expand on the world itself.
In terms of presentation I can hardly say anything that's not evident otherwise by one look at the screenshots. It's a gorgeous looking game and makes that orange/cyan color scheme work for maximum easy on the eyes effect. Lighting in particular steals the show. You'd think subway and sewer levels would get old fast, but game starts on a high note and smart decision was made to occasionally throw you out under the open sky for stark contrast. Fitting with the rest of the game, soundtrack is rather subdued and depressing with reliance on strings and busting out that acoustic guitar for maximum "camping at the end of the world" vibe. I wouldn't say underused, but it doesn't steal the spotlight until action scenes step on the stage and guns start singing.
Final Thoughts and Rating?
Odd balancing act of approachable modern shooter tempered by inclusion of just-short-of survival elements and story demanding your attention, if only because you're not clear as to what's going on, Metro 2033 Redux is definitely a worthwhile package. Possibly even a genre standout in recent memory. Oppressively somber atmosphere opposing what it means to be human makes for a good story angle. With still strong presentation I have to say gameplay manages to impress by sheer variety put on display. Occasional bugs and jank can almost be ignored for 4A Games's first effort if this was what they managed to develop. Some clarity in Metro 2033's storytelling maybe could have been a welcome addition, but being in the dark and confused as Artyom on your first playthrough works as intended.
You Are Under Arrest ( Comedy, Action, Drama, 1994, 4 episodes ) + OPENING
Saw You Are Under Arrest and I can definitely say they don't make anime like they used to anymore. Sure, it's a four-part OVA with more budget to go around which definitely shows in exquisite detail and animation, but I think it's more due to sheer effort that went into chase and vehicles scenes in general as well as entire team doing their research. That's not to say our two female police officer protagonists are slouches, though. Is it weird that I'm impressed by the fact anime could seamlessly merge and bounce between action, comedy and drama while integrating all three in equal measure? Maybe it goes back to how Natsumi and Miyuki aren't just color-coded archetypes and instead come off as genuine people in their own right with nuances to their personality. They take well mannered jabs at each other, but at the same time they're consummate professionals when it comes to their job. I can't help but imagine how in modern version they would be exaggerated comedic reliefs who somehow still held onto their jobs as it was pushed into the background to allow more hijinks. Not here. Second half of the OVA is somewhat weaker due to contrived drama otherwise light-hearted drama could have done without, though. Would recommend as relic of bygone days... and Yoriko is best girl.
---
Drifting Dragons ( Fantasy, Action, 2020, 12 episodes ) + TRAILER
Replace whales with dragons, whalers with drakers and Drifting Dragons is what you get as story soars high into airship territory. Story uses new recruit Takita as POV for the audience as she learns the ropes and play straight man to everyone's antics, but isn't limited to her alone because you really get to know what dozen or so crew members are about and some even get their own story bits for characterization's sake. Which is good because while draking makes for interesting premise it's the slice-of-life and what these people do between hunts which is really the main focus. Couple of story arcs are introduced and resolved to vary things up along the way as we see how and why they do what they do. I think characters themselves could have benefited from more background information, but you could argue they all left their old lives behind and that's the point. It would perhaps spice up their otherwise one-note nature, though. One more take I got from Drifting Dragons is I wish Japan would finally get over their notion that 20-ish frames-per-second looks good with 3D. CG used in the show ALMOST looks right, but it's this intentionally choppy animation that drags the entire affair down which is a shame because we have some pretty damn expressive characters, facially and body language-wise, compared to traditional approach where animators have to be content with only the barest of essentials. At the end of the day it feels like we got a look into regular lives of these drakers and there's no moral preaching about them being evil for what they do or anything.
---
Strait Jacket ( Science Fiction, Fantasy, Action, 2007, 3 episodes ) + TRAILER
Imagine if you will an alternate turn of the 20th century where magic was proven to be real and implement as a force alongside technology in every walk of life from medicine to engineering. This magic also brought forth a kind of curse where people who use it too much turn into body horror monsters dubbed Demons and lose their minds. Eventually so-called "Mold suits" were devised and using them guaranteed safe use of magic. That is, before your casting limit was reached or suit malfunctioned. Enter Sorcery Management Bureau and elite unit of Mold suit wielders who are called to action when Demons appear in kickass power armor knight suits and guns to channel their attack magic. They are called Strait Jackets and these are their stories. Sadly, I think setting and backstory, both of which OVA delivers in bare essentials, are the best part here while the actual "stoic outlaw doing the right thing regardless" is kinda worn out. Rayott Steinberg fits the role as unlicensed Tactical Sorceror at odds with SBA staff as we see three cases over the course of just as many episodes. There's personal drama involved and sort of predictable finale, but I still think Strait Jacket falls flat overall due to uninspired direction or possibly highly limited budget. Suits look great, but I think this may be a case where reading the LN in question may be a better choice due to a lot of elements simply left unexplored. Like the left-wing Ottoman terrorist group or how this variety of magic actually works, for example.
Isn't it great when you're on leave for two weeks and can't muster enough willpower to finish a single game despite essentially not being able to do all the normal things like going outside? Well, Steam to the rescue once again this time with LudoNarraCon event where indies get to showcase what they've been up to and we get play some demos on offer. Going by name alone I expected it would be more about story-driven narratives, but I biggly underestimated just how many developers shared singular fascination with detectives. So much so I played four demos about such adventures... in a row. Demos should be up until May 1st.
Beyond that I saw a few movies in my downtime and decided to chime in on those. I've finally included links to respective trailers because those will probably get you interested more than my scribbling could. Such linking could potentially be used in the future for other purposes as well. If I ever had to provide panel samples for comics or such.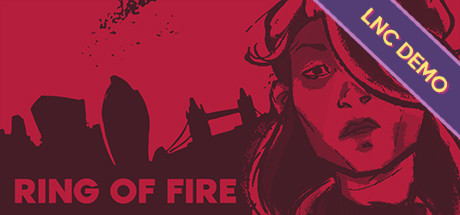 Ring of Fire had me confounded for a while. It's a first-person investigation game where you take control of a rather bitchy detective and her partner as you're called to a murder scene. Setting is a futuristic one where people wear masks as part of their jobs, but that's not really the main draw of the game. When Ring of Fire says "this game is built with you taking notes in mind" it really means that. Decision to remove a clues notebook detective might carry around was an intentional one and may pose a problem because you are REQUIRED to query the police computer with every piece of info you find so you can piece it together. Heard someone's name? Looking up where they live so you can input the address and visit them is the most basic level of involved actions. I didn't really find it engaging and game lacks feedback on whether you're making progress. Good old "try everything" kicks in quickly.
---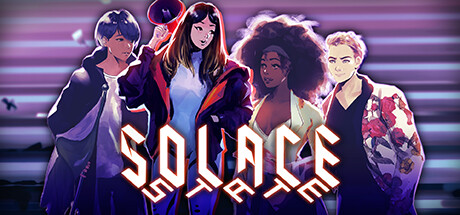 Visual Novel at its core, Solace State plays the way you'd expect one to, but the devil lies in the details. Or should I say visually appealing merger of 2D and 3D assets... even if characters sometimes look like 2D cutouts when camera shifts abruptly. We assume control of a young hacker named Chloe in media res as she's in dangerous part of town with another hacker seemingly on this politically motivated mission of sorts. I wasn't exactly impressed by its hot take on the subject, but the underlying system of making informed decisions based on choices you glimpse from hacking is great. How do you deal with an aggressive grunt? Why, you hack him and find out he's local, has a sick mother and is indentured too his company. You then use this against him even if I'm not sure whether you're stuck in linear story or if consequences are real. Let's hope characters aren't overly preachy about social justice, though.
---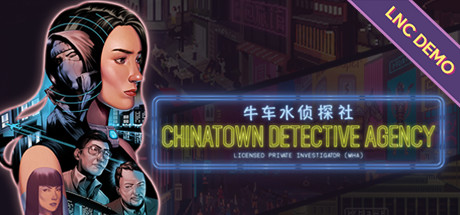 I'm certainly glad to see Chinatown Detective Agency is keen on keeping that '90s point & click adventure game spirit alive, albeit with a spin – you are actually expected to Google solutions on your end. At least if ancient literary authors and geography aren't your thing as far as demo is concerned. Oh, there's also pattern matching and ciphers to be cracked by our attractive detective turned PI lady. Pixel art is a make-or-break deal for many and while it could be more detailed, especially on characters, I think overall aesthetic works just fine. One amusing addition is keeping track of your funds and I'm interested in seeing how that aspect is balanced against globe trotting you'll embark on as you solve cases. Said cases kinda getting abruptly and serving as appetizers to whatever story arcs they may hold. Color me impressed and CDA definitely looks like something to be on a lookout for.
---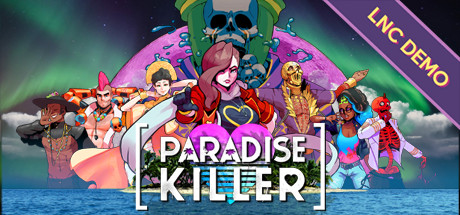 Part-time VN, part-time first-person adventure I have to say Paradise Killer definitely left a conflicting impression on me. If there was a single word to describe the game it would be "bizarre". Sprung free from her exile Lady Love Dies is back as chief investigator trying to solve a murder mystery on Perfect Island and its denizens who may have dabbled in more than they should have trying to create its 25th version. I absolutely LOVE the presentation, combining the '80s aesthetics with appropriate soundtrack. Keep in mind when I say "presentation" I'm referring primarily to 2D assets. When our protagonist is not in fixed dialog you have to contend with cobbled together 3D environments while you compile testimonies and evidence. My distinct impression is project being pulled in too many directions and now looking to graft gameplay onto what should have been a pure Visual Novel for the sake of story integrity.
---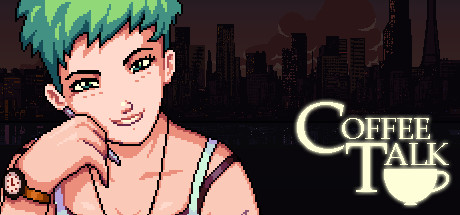 If you're looking for that mellow and light on gameplay experience Coffee Talk qualifies perfectly. I haven't played any of them for myself, but from what I understand there are other "barista gets to know his customers" games out there so this may not exactly be a novel idea in the grand scheme of things. That fact doesn't exactly diminish what we have at hand, though. Gameplay itself just boils down to listening what customers want and mixing three ingredients. Visual Novel presentation is really of the essence here, though. These people have lives you hear and look up on cheekily named social network, you get news about the world as each day passes, etc. Emotive sprite work and moody jazz soundtrack fits like a glove to a game of this type where you're not really racing against the clock or having your dexterity tested. Whether that alone can carry an experience throughout is up to you.
---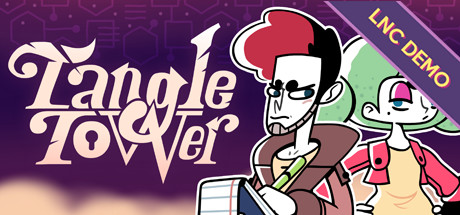 First impression Tangle Tower left was due to insanely high production values. You might find that strange for a P&C adventure game where lead characters aren't even on screen most of the time, but effort that must've gone into stunning artwork and full voice acting has to have been considerable. Pair of investigators reaches the eponymous tower(s) to solve a murder case and game is not content to leave you toiling with "combine X with Y to guess developer logic" so much as it expands on the puzzle system. From logical deduction sequences to dialog itself it seems they're treated akin to mini-games of sorts. Our two leads come off as snarky with great chemistry between themselves, yet never fell into that annoying territory for me that I've seen modern writing try to work with. This is one [modern] point & click adventure worth checking out if you're a genre enthusiast like yours truly.
---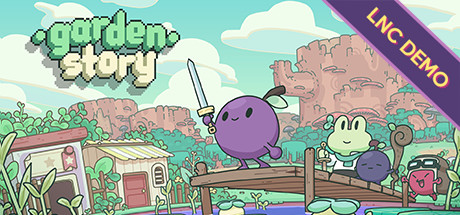 More often than not nowadays I find myself in the mood for some well-rounded games. Garden Story is one of those where action adventure is the predominant ingredient, but there's more involved. I'm talking about how outright charming it is and ticks enough boxes so it's not just full-on action all the time. In this world of, well, living vegetables you play as Concord, a village guardian. Along with going dungeon delving to discover what's the deal with Rot you'll also take requests from villagers, restore said village and overall just take your time enjoying. I would say straightforward and comparatively simple graphics hide a game that's anything but when you look under the hood. I never felt like something was missing while I played the demo or that developer was trying to get away with a simplified game simply because it visually may appeal to children. If Legend of Zelda is your jam check out Garden Story.
---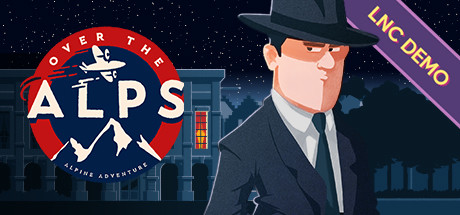 One thing that annoyed me while playing Over the Alps was how you can definitely tell its user interface was made with smartphones in mind. Marveling stylized backgrounds on the big screen is great, but these same big screens also have a lot more real estate to work with text displaying. Game also does very little to explain its mechanics to you so it took me a while to figure out this agent we play as would be smart to lay traps and employ workarounds so his identity is not exposed as he goes about his business in Switzerland on the cusp of WW2. This poor telegraphing of what the player can interact with means you'll have to figure some things on your own, like alternate travel routes. At the end of the day writing was solid and visuals immersive. I think it also nailed the story of WW2 espionage where you don't trust anyone rather well which leaves me wondering where they're going with further stories.
---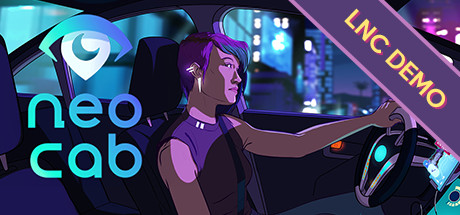 It feels odd to say that Neo Cab gets cumbersome to play before I even finished the demo, but it does. I can also pinpoint when that happened – when game introduced the Feelgrid so you start choosing based on what affects your mood. That's on top of having to carefully pick answers so as not to piss off your customers lest they give you a poor score. Bolting such mechanics on-top of CYOA doesn't work in this case and that's unfortunate because stories your passengers have seem interesting and provide a glimpse into this technological city. Some things are comically weird, like an anti-car faction objecting usage of cars on the basis of being Fucking Death Machines and this groups plays it entirely seriously, yet at its core Neo Cab seems to be buried under busy work to get to the good bits. Maybe I'm just too old and can't get into the whole "urban youth and world running on their feelings" drivel.
She Never Died ( Drama, Action, 2019, 89 minutes ) + TRAILER
I don't know what's current status of the mini series that was supposed to be released after He Never Died, but I recently saw She Never Died which is more or less the same idea except roles are gender-bent. Considering who the main character is, and who the main character from the last movie is superposed to be, they might as well exist in the same universe. Not really a movie I'd recommend because it took hindsight to realize how much Henry Rollins added as the previous lead compared to this new STRONG WOMAN protagonist who rarely comes off as more than just loudly posturing and not as someone who would've blended into society well enough to last this long. Lack of budget and personal story investment also comes through. Antagonists were despicable enough with their ludicrous snuff premise and matter a fact behavior, though.
---
Color Out of Space ( Horror, 2019, 111 minutes ) + TRAILER
Sat through Color out of Space yesterday. Man, this must've been one hell of a trip to watch in movie theaters, but it only emphasized what a weirdly unfilmable story they chose to adapt out of Lovecraft's entire library. This is one of those cases where advancements in digital technology certainly help in getting surreal imagery across and movie really ramps it up along the way before it overloads the visuals in the finale. Even if it boils down to "color pink started causing trouble in my neighborhood" I think movie's faults come down to uninteresting human stories and how it seemingly HAS to explain what's going on to dumb audience or they won't get it. It's not a 1:1 adaptation and there's quite a bit of expanded content here, but I have to give them credit for appropriate ending even if surprise survivor stayed sane. What a ripoff! Cage definitely brought his unsettlingly manic performance, but I couldn't really tell how much of it was acting before shit hits the fan and how much was his low energy self. I think I expected more from Color out of Space because I'd probably rate Mandy higher.
---
Aniara ( Science Fiction, Drama, 2018, 106 minutes ) + TRAILER
I'm not sure how a Swedish movie even got on my to-watch radar, but I saw Aniara. In a way it's exactly what I'd expect from Sweden these days: Earth's climate got screwed up and humanity embarks on massive exodus to Mars where they're making a new life for themselves. Movie follows passengers aboard the eponymous Aniara and shenanigans that ensue after a freak stellar accident leaves them without the ability to control the ship. There's a plan how to turn around, but it's expected to take two years and that's a long time for things to go wrong. Things are made even worse because there's this VR reality sort of technology called Mima that lets people relive imagery from what Earth "was like before" and people begin relying on it more and more as form of escapism which puts stress on our protagonist as she's the sole operator of said technology. There's undoubtedly some social commentary going on here and not having a female protagonist be a lesbian would have shocked me. My biggest problem with Aniara is how it manages to be on the somewhat dull side despite an interesting premise and escalating stakes. I think it's just how stoic everyone is and subdued atmosphere that only occasionally gets interjected with tense scenes. In true Nordic fashion it's more utilitarian and minimalist than anything else.
With all the Corona craze going on around the world, Croatia included, I guess it figures I would get blindsided by something new on Steam. This time it's the Steam Game Festival aka dozens of demos that are currently available for limited time only... until they presumably release them again to stay. Necessitating such a crazy endeavor meant I had to forego my usual wall of text so I retooled something better suited for a paragraph worth of text seeing as I went for simpler summaries. Tell me what you think, and these demos should still be up for a day or so still if you want to check them out.
Stay safe and enjoy the read.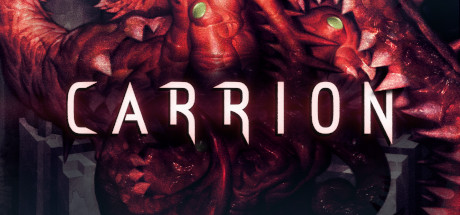 It should be noted the version of Carrion I played is presented as this sort of alpha sneak peek and perhaps not a fully-realized demo, but that doesn't really change it mostly lived up to what I expected to get. Hybrid of action and platforming where the table has been switched and you assume the role of the monster that has to crawl about and consume humans to grow in mass. I say "platforming" loosely seeing as being a biomass of fleshy tentacles sticking to objects you're not exactly limited by gravity. What are you limited by are bullets, though. Direct confrontation with firearms is not recommended and can melt your health away very easily. Inaccurate aiming and controls in general could use some tightening up and I am interested where they're going with the story in this particular instance seeing as there was none of it present here. Color me intrigued even if I might not be there in the first wave.
---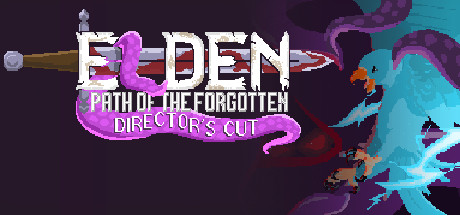 Elden: Path of the Forgotten largely comes off as something familiar provided you've played any Souls games before albeit veiled in pixelated presentation and somehow not lessened by it. It was refreshing to see in the opening that you are, in fact, just someone who sees a ritual go down and decide to discover what happened. No spoken dialog and garbled made-up text only enforces this notion of mystery. Gameplay-wise Elden is subscribed to methodical play unless you realize most enemies really aren't much of a threat seeing as they lack elaborate attack patterns and even the boss included just requires some dodge rolling. I did appreciate how you're immediately provided with three weapon types so you can rotate between speed-range-power. Explore the area, run into a locked door you need to kill a monster to get the key, activate checkpoints, etc. Solid atmosphere carried this through for me.
---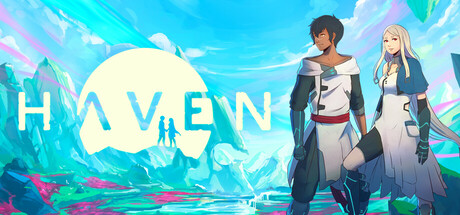 Describing Haven in just couple of lines may be difficult because it appears to have a bit of everything in its DNA – JRPG combat, VN story bits and extremely satisfying freeflow exploration where you hover about chasing energy trails. There's also a rarely seen situation in that you control a likeable romantic couple not ashamed of showing it as they find themselves stuck on an unknown world with only their Flow technology to help with a seemingly good reason why they went there as quietly as possible. Cooking also seems to be a big deal as you gather ingredients and everything is done with two confirmations systems aka game will be co-op ready once it launches, but is playable perfectly fine solo. Production values are also on formidable display here with appealing warm aesthetics and voice acting for both characters. I knew this was on my wishlist for a reason and seems bent on staying there.
---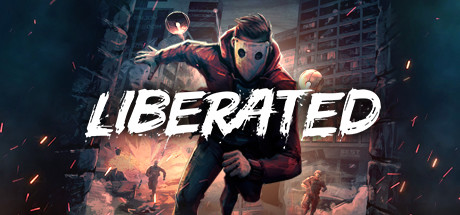 If there's a single-most positive to list in favor of Liberated it would be impressive comic issue format it went with. By format I refer to how it presents story through animated comic book strips so you definitely feel immersed. Only problem is you eventually have to start playing the game and what we have is an action side scroller where you'll mostly resort to guns and only occasionally break it up with some lite stealth action and puzzles. Let me just say that putting block pushing in your demo won't win me over. On that matter, I found that Liberated isn't really difficult so much as I found myself dying just because combat is janky as hell due to aiming. Going for headshots makes life easier. Game's noir comic art style and dystopian future plot do their job, but actual game assets leave something to be desired once you have control because those models and animations are pretty simple looking.
---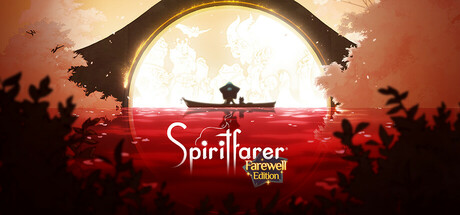 Spirifarer just might be a game for you if you're in that cross-section of players who want their, well; base-building, cooking, side-sidescrolling and narrative driven package all-in-one. Driven under a simple imperative – mellow and wholesome. That was my impression taking control of Stella as she drives people around with her ship so they can "pass on", essentially filling the role of Charon if he stretched legs here and there. What intrigued me is these passengers make their homes on your ship with their own requirements and have stories to tell. It's not clear from the demo how extensive this is, but I kinda got the impression other elements are secondary to this JOURNEY aspect. There are glimpses at farming, character ability progression, etc without overwhelming the player. Breathtaking presentation is no slouch either with obvious artistic effort present everywhere.
---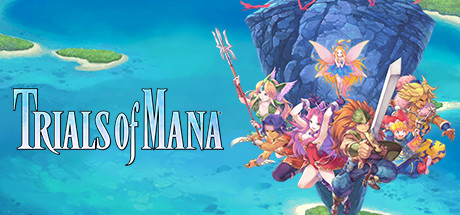 A two hour opening experience, Trials of Mana left me rather conflicted. It's a modern remake of a Mana title that never [officially] made it to western audiences with gameplay being your action RPG with light/heavy attacks on top of special abilities yet in the story department things are far more interesting for the JRPG arena because there's multiple protagonists from which you choose a team leader + two companions you eventually come across and join with. Each has backstory you play through and affects their motivation. Tangible problem for me was overall presentation. It has obviously been topped with 3D graphics, actual cutscenes and voice acting, but I would say none of those are exactly top tier. Graphics look a tiny bit too sterile, cutscenes are heavily utilitarian and English VAing detracted tremendously for me simply due to how miscast most of the talent appears. Tentatively remains on my wishlist... for now.
---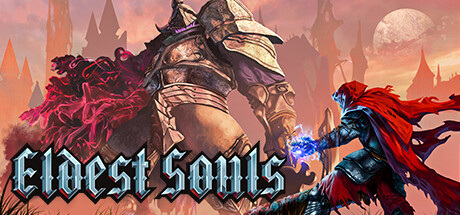 If you wanted a Souls games focused on boss rushes exclusively then Eldest Souls might be precisely what you're looking for. Moody sprite work does wonders and backs the whole "claymore wielding crusader cleans house" vibe going on after a very brief synopsis of why you're there. Game relies on not only you using your stamina-limited dodge to get out of danger but ALSO on charging your greatsword attack which propels you forward and enables a savage attack once your meter is full afterwards. Add to that some talents, like blocking with vengeance or increased damage, and you know everything you need to. There are no monsters to waste your time so it's from one boss to another, and you'll probably die couple of times seeing as phases are a thing. Boss rushes are not my thing so I'll pass, but this does seem to be outstanding effort.
---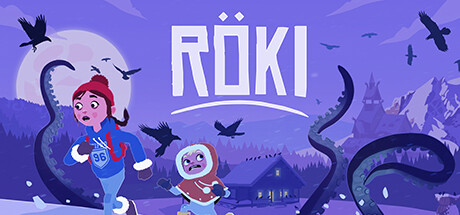 Röki is certainly visually pleasing with the way it contrasts snowy landscapes with Tove's red hat and backpack that make her stand out, but I'm not sure if this demo does justice to how the game may ultimately turn out. Game isn't even remotely bad, instead a rather welcome light adventure game steeped in folklore from what I can tell, but offering at hand was simply too brief and in medias res to properly grab me. Lack of notable standout features past atmosphere itself is tricky in a game that appears to have very basic puzzles and just a brief tease of characters or story. Seeing as Röki was actually on my wishlist up to this point I think I'll remove it for now, at least until release to see if something changes in the meantime. Inviting visuals and potentially intriguing story may be worthwhile selling points, though.
---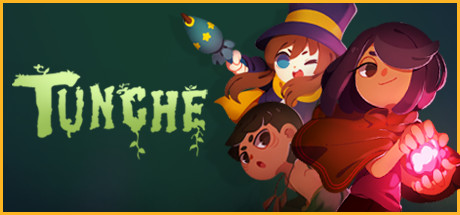 Developing themselves referring to Tunche as a "beat 'em up with roguelike elements" is more apt than any other description I could come up with. There's some rumbling in the jungle with monsters causing ruckus and you, with your co-op partner if such exists, take control of one of the four girls sitting around the campfire with their abilities. Seeing Hat Kid from A Hat in Time among jungle natives did take me out of it, though. Everyone has melee/ranged combos as well as special ability once the bar is full, and so you go about clearing couple of screens of enemies until you reach the boss. It's short and sweet with game peppering you with just enough upgrades to not feel like a regular beat 'em up thanks to that dash of RPG. My favorite was getting healed after killing enemies because potions are a premium. Bring a friend to this party filled with smooth as hell animations and fun goes up exponentially.
---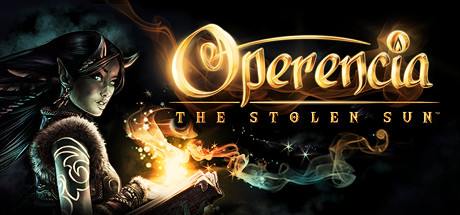 I can safely say that after its prolonged period of Epic exclusivity Operencia: The Stolen Sun finally coming to Steam is nothing short of amazing. First-person dungeon crawlers have sadly become a rarity and seeing one realized so well, artistically and mechanically, warms my old heart. You create a character, have a crazy dream about a white deer god and end up exploring an underwater castle with an unlikely companion. Bonding ensues alongside slaying skeletons and frogmen aplenty. Add some intuitive puzzles, where even I realized I missed out on some secrets, alongside grid-based exploration and turn-based combat... well, I think this Operencia is worth waiting. Doubly so if you have little to no previous experience with so-called "blobbers" because in that case this may be that perfect easing into from more narrative-focused RPGs we take for granted today.
I did something crazy recently when I challenged myself to the following – play through a handful of short games, which I would then proceed to review, over the weekend encompassing 7th and 8th of March. Really shocking part is I actually pulled it off somehow and now come bearing six short reviews. One lagging behind in time posted, but the game itself was finished on Sunday. What's on offering isn't my usual wall of text so pieces should be easily digestible. Have fun and enjoy the read.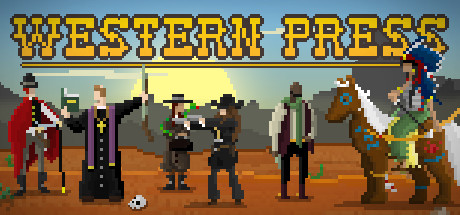 Something I decided to play on a whim, Western Press turned out to be a simple enough game to grasp, but like it tends to be the case with such games when there's some degree of manual dexterity involved it just means game pushes it to the extreme. What does that mean? To win these old Western style duels, narrative even frames them as simply being the method through which problems are resolved and everyone's always itching to draw iron for the most minute of matters, you input commands lined up in sequence on your side of the screen and pray your trigger finger is faster than the other dude's. That reaction time is all it boils down to. Seeing as online is pretty much dead I only played through the singleplayer which is brief and has you going up against nine bots with increasing difficulty levels. Worth noting is there's a memory mode which turns the tables by having you memorize commands and then input them. In case you needed a change pace.
VERDICT: Singleplayer offering is clearly there to wet the appetite more than anything, but based on it and it alone I can't really find fault with the game for what it is. Raw pixel graphics could be a major letdown for some if that's important to you, but this is a very distilled package you'll either love or hate. With 30 odd minutes of content without the online component it's not much of an investment.
---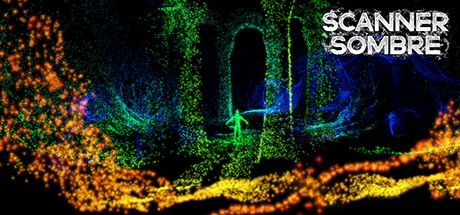 Returning to first-person walking simulators for, what, a third crack at the thing I find myself yet again let down, but with enough visual presence to hold me engaged this time. Scanner Sombre absolutely nails the latter with its LIDAR scanner system, primary spice added to good old "hold W to move forward" seeing as you now have to hold the left mouse button as well, with which you essentially "paint" the levels in otherwise pitch black darkness based on object proximity. Game does eventually expand the scanner's functionality by introducing upgrades you come across like beam spread regulation and others, but you absolutely don't need any of these to finish the game. I would be remiss not to commend the level designer for making it all work despite player having only dotted shapes to work with and I found myself turned around only once when I had to find my way through a narrow maze-like area which proved to be somewhat cumbersome when you have overlapping colors changing hues based on proximity. Sadly, I also have to take back some of the praise because, yes, designers could not avoid indulging and having monsters you have to avoid if only for a very brief period. Which could also be entirely missable if you're not as bad as I am.
As far as story goes there is one and it involves someone going into ancient caves to explore some old forgotten cult, but this is one of those "open to interpretation" kind of setups where things were seemingly intentionally left vague. Most of it is delivered through protagonist's own thoughts as you venture through the unknown, but some clues are only discoverable on NG+ when you have access to fully upgraded scanner from the very get-go. Also, mandatory twist ending because I guess you can't do without one if you want to make a DEEP story demanding to be taken seriously. Spookiness abounds through.
VERDICT: Not exactly my kind of thing yet despite that I found myself rather taken in by what I experienced for almost two hours or so. Worthwhile noting is how Scanner Sombre actually takes advantage of things like level design and player's ability to navigate through said levels without holding his hand. Removing some low points and adding tighter narrative may have improved the game and made that rather impressive soundtrack have much more significant impact, though.
---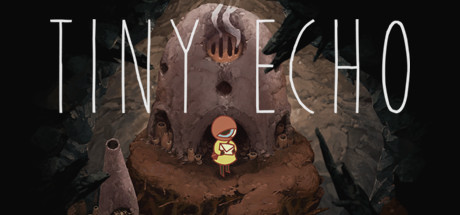 Boiling the title down to its very essence it's pretty clear what Tiny Echo is, that being a point & click adventure game. Strangely enough developers seem to have decided for a half-way measure when it came to how much modern day convenience they wanted – you can hold the right mouse button to display where the exit areas are and how many letters you've delivered, as well as key character you're supposed to deliver them TO when they're on-screen, but not much else. This just nudges you to click on things and use your eyes, though. Some you'll have to do like figuring out how to cry into pots to make flowers grow and some like clicking on side characters just shows off how much effort was put into the game on the artistic side of things.
Speaking of letters I should point out that's what the game is about. Player getting duped into becoming this world's postman. Well, extremely cute eyeball... being, who gets woken up to deliver thirteen letters and seems constantly on the verge of falling asleep. In fact, nodding off is part of the idle animation. To top it off this is a rather surreal fantasy setting in its own right which happened to become the primary draw for me. Just to give you an appetizer I'll add these letters have shadowy forms and are opened in dreams of the recipients. I'll leave the rest to you to find out.
VERDICT: I have a soft spot for adventure games and Tiny Echo has a lot more going on in the presentation department than it does with mechanics. This is a world I want to know more about, yet one that probably functions perfectly condensed into this concise message. Puzzles themselves are largely non-existent and we get pictograph communication instead of traditional dialog for a change. As long as you have tolerance for slower paced games and keeping short play time in mind, I'd feel pretty safe recommending this to genre fans and beyond.
---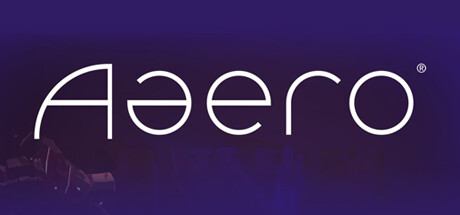 Breaking away from my comfort zone I decided to try something way out there and Aaero brought rhythm action as you fly your ship around around following a light beam to the beat of various EDM music I know nothing about. Needless to say a concept like this, which doesn't let you import your own music the way Audiosurf does, because this time levels are actually unique with their own aesthetic and atmosphere, has inherent limitations and doubly so when you add licensed music. What I'm trying to say is Aaero is really quite short unless chasing high scores is your thing. To be perfectly honest I must confess to barely getting through Normal mode as some of those curves you're supposed to pull off with your analog stick definitely take a while to get used to. Gamepad is mandatory, by the way. Next to flying and matching up to light beams you'll also be doing some light shooting meant more to distract and rob you of your three hit points.
VERDICT: Not really my thing, which means no story to speak of, but I don't really see any fault with the game being what it is. Soundtrack included is obviously something that will depend on your personal taste, and buying more in the form of DLC is recommended if you like game's rather short basic offering, but I still enjoyed tubular shmup bits. This is one of those games you can return to after "finishing" it to try to beat your score or play on higher difficulties.
---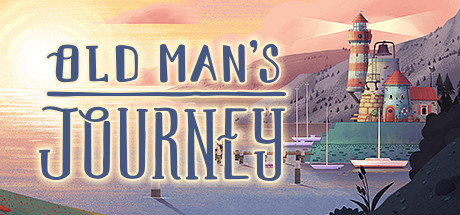 Proving you can tell a touching and relatable story without a single word Old Man's Journey sure makes the titular old man move about. After getting a letter of extreme importance our protagonist sets out on a journey to sort out his past life and maybe even his biggest mistake. Without any doubt this is a case of artwork, but even more so SOUNDTRACK, hogging all the attention for a breathtaking final result that kept me engrossed throughout. This is a very light game, though. Technically an adventure, but more on the "narrative experience" side of things. I did find it strange that main mechanic was shifting landscape around which lets you jump from background to foreground as you connect landscapes to progress. Simple enough system that varies it up a bit from simply walking between points you usually get in point & click adventures.
VERDICT: Concise and finalized nature of the story leads me to recommend Old Man's Journey in a heartbeat. Just keep in mind it's very short and you're there to bask in the emotions it eventually immerses you in as story unfolds through gorgeous flashbacks giving current events context. This is otherwise a very simple "move from screen to screen" affair if you were looking for devilishly difficult puzzles or volumes worth of backstory to delve into. I was moved more than I would admit to anyone beyond internet strangers.
---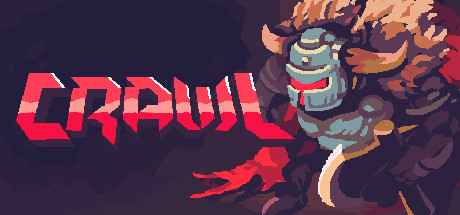 Crawl crept up to me as quite the surprise. I went in expecting a simple roguelike or side scrolling action, but what I found instead was frenetic and brutal action game built on competitive play. What is it, though? I got some parts right – you start the game by choosing which god your character follows and each god provides a bonus as well three monsters to work with. Going into the dungeon with its many floors you're essentially racing level up your hero and get funds to procure better equipment from the shops until you reach level ten and can use the portal to fight the boss to win. There's a fine balance going on with the whole "do I rush to defeat the boss or do I take longer to upgrade my stuff as monsters get more powerful?". Speaking of monsters...
There are four playable slots when creating a game. If the player occupies one, what about the remaining three? Well, those are actively trying to STOP you from winning and they all have their heroes. Only one hero is material and doing hero stuff. Others become immaterial ghosts who posses traps/throw objects around and use summoning circles to conjure monsters they then assume direct control of to stop the hero. Where hero collects gold and experience other players collect ectoplasm and Wrath as hero levels up. This is then used to upgrade monsters to provide escalating challenge. They also seize control of the boss fight which can make or break it depending on how many there are or bot difficulty you've chosen.
VERDICT: As shocking as its terrific opening narration Crawl had me by the neck even before tutorial had even ended. I imagine this is probably one of those games that ends friendships and I would hesitate to call it a "party game" yet that's kinda what it is. Just wrapped up in RPG elements, brutal combat and highly pixelated art style that still punches through with grim and gothic atmosphere. Highly recommended and something to put additional hours in.
Looking at my BLAEO profile almost makes me weep at times. It's been, what, almost 20 days since my last Report and in all that time I've managed to get through a four hour platformer. No excuses for life, I guess. Hope you enjoy this review of Wonder Boy: The Dragon's Trap I got on a whim from Fanatical bundle deal and off my wishlist. Nothing in non-games category for a while and looks like it'll stay that way as well.
Wonder Boy: The Dragon's Trap
PC (Steam),
Platformer, Action,
2017
♬
Intro Theme
♬
---
Professing my utter ignorance of the Wonder Boy trilogy I would like to point out that won't really affect your experience with Wonder Boy The Dragon's Trap even though it is a remake of the third game in aforementioned trio. Provided you find yourself in the same situation, of course.
Considering the material it draws from this is one of those cases where story isn't exactly the highest priority. Not to say platformers can't have a good writing or anything, but in summation we have the following: Wonder Boy, or Wonder Girl in the remake if you choose so, beats the Mecha Dragon in the prologue only to get cursed and shapeshifted into a Lizard-man. For the remainder of the game you embark on taking out other dragons holed up in their castles in the attempt to become Hu-man again. Needless to say, things aren't that simple because there are more forms you "unlock" over the course of the game and each has its own properties that will help our intrepid Wonder hero accomplish his goal.
It is precisely those forms that make up the backbone of the game seeing as I kinda lied above. They do more than just come with a single signature ability you will use them for. For example, Lizard-man you start with doesn't even have a melee attack like everyone else which may lead you to believe it's the easiest form to use, but in reality it gets pretty weak bonuses from equipment to offset his default ranged attack. Something like Lion-man is a walking engine of destruction considering his massive bonuses from weapon, armor and shield alongside arc-based attack instead of aiming for what's directly in front of you. Others like Piranha-man or Hawk-man lean more on the specialized side, though. Ability to freely dive or fly is invaluable once they're made available because you really want to scour all corners of the world for goodies, but it just points out not all forms are created equal. Doubly so when you know you CANNOT freely change them and need to find a dedicated room where you switch them.
Equipment I briefly mentioned is the most tangible way you "develop" your character. You will find some swords, armors and shields along the way, one even drops inconspicuously from a random enemy and I almost missed getting it, but majority of your arsenal you will have to purchase with hard cold coins. Provided you're playing the game correctly and not spending gold on things you can get through alternative methods, like keeping track which enemies drop keys, this is where your money will be going to. Along with healing if you lack patience to rely on RNG heart drops. Trick with equipment is all forms get different bonuses from same piece and some are uniquely suited to them, like Aquatic shield for Piranha-man and such. In practical terms this means you may find yourself rotating gear depending on which shape you're currently inhabiting. Add to that some limited use side weapons like fireball, arrows, boomerangs, etc and encouragement to use such because you lose them on death unless you have a healing potion on-hand and you suddenly find yourself quite well equipped for whatever the game throws at you.
All of these lovely things I've written would be meaningless unless the game world itself was engaging enough to lose yourself in and I guess I'm in luck because Wonder Boy absolutely delivers on that front. Given its origins game certainly doesn't hold your hand nor is it overtly linear, though. It merely limits what you can do based on abilities you currently make use of. For example, you cannot move past a certain block wall before unlocking Mouse-man who can scamper across certain block types and this is your indication of the direction in which to proceed. Game is surprisingly subtle with design like that and I never felt particularly lost because it's not there's an open world to contend with. There's a zone leading to the castle, and then the castle itself, for each dragon boss and they out stand out with their own identity thanks to presentation elements. One thing that struck me as odd and counter intuitive was how dealing with certain elements, star blocks and lava specifically, was handled because up to that point equipment description never really mattered as more than just flavor text.
Knowing Hard mode adds a timer may alter your experience somewhat. I chose to go with Normal difficulty instead.
Switching to original game's aesthetics and audio with two independent buttons is a great feature, but still merely a novelty.
I wish I could tell you more about the game on the gameplay front, but sadly platformers aren't my usual thing and weren't even back in their heyday because JRPGs and strategies were my poison. What to say? Well, nothing in particular stood out as bad so I can only assume everything worked as intended. No, wait a second. I remember being slightly peeved by how Mouse-man sticking to walls made controls fiddly because game suddenly requires more pixel-perfect accuracy in regard to dropping from mentioned wall. Easier said than done when there's ghosts and gargoyle heads chucking projectiles in your direction. Wonder Boy is otherwise pretty generous with controls and aside from those slippery exceptions it's just a matter of taking in that all forms have varying ranges and defense capabilities.
Glancing at my play time tells me I've spent just over four hours with the game... and that I've apparently done everything there is next to finishing the game on Hard difficulty, something I opted out of because I don't like having a constant timer in a game where I can search every nook and cranny for stuff like heart containers to expand my health and such. Keeping relative ease in mind I almost wish I had played on Hard, though. It would've made hidden Unknown Areas pretty challenging and they're the only optional content if you ignore post-game ability to fight previously defeated Dragons anew. What I'm trying to eloquently say here is, well, game is short so prepare yourself for that if you were expecting to put in dozens of hours into this one.
But this presentation. Oh man, where to even begin?
Having dedicated buttons for switching between remake/original really puts forth what a straight up gorgeous job Lizardcube's artists did. By that I mean both visual and audio people because they're equally impressive and show just how far we've come from pixel sprites and tilesets of yore. Hand-drawn 2D assets with clever use of layering perspective paired with just damn charming animations steal the show. Not to be outdone the composer and performers hammered home what an asset actual instruments can be over samples. And just so you don't think I'm wasting space here, have a sample for everyone to compare: ORIGINAL and REMAKE. Really makes me want to congratulate to everyone involved for showing you can stay faithful to the original and present your own take on it.
Final Thoughts and Rating?
If you ever needed proof to that show remakes can, in fact, be worthwhile efforts and not mere cash grabs for creatively bankrupt companies I believe this may be the one you were looking for. Ability to switch from original's to remake's presentation puts that faithfulness on display with this action platformer and diminishes none of its strengths. Defeat evil Dragons, acquire more shapeshifting forms and slash your way to become Hu-man once again as you pile on fighting equipment on top of unique form properties. Outstanding production values at every step steal the show and tight, throwback design make Wonder Boy imminently playable. It could have benefited from somewhat longer play time seeing I clocked out at four hours or so, though.
It took an unfortunately (mis)titled game for me to realize it seems I barely have it in me anymore to play these 25 hour long JRPGs, which is relatively short by genre standards, where most of what you'll experience throughout the entire game is put on display during the first few hours. Well, this time I bring you The Legend of Heroes II: Prophecy of the Moonlight Witch. Those familiar with Trails in the Sky or Cold Steel games are apparently in luck because this one has nothing to do with those beyond some nostalgic callbacks.
The Legend of Heroes II: Prophecy of the Moonlight Witch
PlayStation Portable,
JRPG,
2006 (English)
♬
Let's Start, OK?
♬
---
There are TWO major points that have to be cleared regarding The Legend of Heroes II: Prophecy of the Moonlight Witch upfront – it's the third The Legend of Heroes game and the first in Gagharv trilogy. Which makes it all the more hilarious that English localization decided to not include either of those points, but instead release it as the second game in the trilogy. It is only through sheer providence that games are apparently unrelated past taking place in the same setting, but geographically separated by a massive rift that is Gagharv making all inhabitants oblivious to other regions. You'll only miss out on save importing feature which is now out of whack and that only fills out some optional historical records.
Now let's get down to it.
We assume roles of our two protagonists Jurio and Chris as they set out to embark from Ragpick village on their a pilgrimage customarily undertaken by young adults. It is quickly learned this tradition has become increasingly rare not only because their own village hasn't had any candidates in the last five years, but also because the custom itself has faded from other places. They are given a ceremonial Silver Dagger and thrust into world of Tirasweel not to return until they've visited all of the five Shrines where a magical mirror is set to give them visions of future as a rite of passage. All of this is rooted in an old tradition established by a wandering young woman people eventually came to refer to as the Moonlight Witch because of her cryptic prophecies which raised even more questions than they answered. As befitting any good JRPG this is merely a jumping off point for our pair's journey as they travel across the world, first notable obstacle being a huge sea monster called Galga wreaking havoc all over the coast as they come across an intrepid warrior called Lodin dead-set on dealing with it...
If that last part in particular reminds you of, shall we say Final Fantasy X, it can only be in reverse because Prophecy of the Moonlight Witch is actually a PSP remake of a game originally released way back in 1994 and never saw English release. I can't exactly testify to original's quality or how much was changed past the visuals, but there's quite a few things to discuss in this particular incarnation.
While we're still in the neighborhood we might as well touch upon the characters and story structure itself. Sadly, none of it really gelled with me and I'm not sure how much that's due to questionable translation effort. Not exactly obvious from the moment you start, in fact I thought the game was pretty charming for the first hour or so as I witnessed Jurio and Chris' antics, but I could swear it gets worse as it goes on. Did the translator simply stop caring or something? As a result you end up with that dreaded "dialog fits all characters" problem when there's no personality present in any of it. Standout for me was definitely the pair of Team Rocket-inspired thieves with incompetence to match, primarily because they made me laugh as they became recurring figures and even playable characters at points. Now that I think about it, there's very little character development in the game even for protagonists – Jurio remains kinda dense anime protagonist and Chris is assertive and annoying throughout. Romance never springs up between these two childhood friends and there are hints of another young girl interested in Jurio, but this never goes anywhere, for example.
Story has similar problems. We're working with chapters here, but there is definite continuity to it so it's not a case of standalone stories. Each still has as an arc it contends with, like how this western kingdom is suddenly building up their army while your quest conveniently takes you there on something far more sinister. Where said issue lies is the fact larger story takes until basically the second half of the game to coalesce so you're no longer just going after Mirrors and get caught up shenanigans. To tie it all with characters my one regret is we don't see or hear more of Gueld, the Moonlight Witch herself. Uncovering bits of that story towards the end of the game I realized it was actually really heartwarming amidst all the realizations of what was coming that she must have known, but the game is content to use it as more-or-less a backdrop until it needs a MacGuffin to save the day.
Stepping into gameplay territory situation is somewhat improved if only because it's so basic when compared to what we were getting at the time... although this could be attributed to staying faithful to the original PC version.
Zone exploration is basically something I skip in general because it's a design dead end you can easily imagine, especially in JRPGs, yet I think it's worth noting in Prophecy of the Moonlight Witch due to its own particular brand of hurdles. There is no explorable overworld in the game and still story will take you over the entire continent without resorting to menus. How? By connecting areas of interest with "corridors" of wild areas where you do your combat. Through non-random fights, thank god. What's weird is prevalence of this design choice in the game as you're expected to follow simple road posts, characters conversing which direction they're heading to, etc so you'd expect travel would be this major element of the experience, but it's not. Game will simply refuse to let you go the wrong way as it keeps throwing fetch quests at you the likes of "talk to person X in the next town to advance". Simple dungeons bereft of chests to loot, until the very last dungeon oddly enough, and low difficulty will make you zoom through all of it. And there's effectively no downside due to VERY generous balancing.
What of combat, my good author? It continues in very much the same approach – exceedingly easy, so much so I was under-leveled for the final boss and still pulled it off with no problems, as the game gives you way too many tools you'll never end up using. Combat runs on characters' speed and those were the only worthwhile Kand spells I used beside attack boosting variety. Healing notwithstanding, of course. Such system is not really enhanced by the fact characters are divided in binary fashion: warriors and casters. Couple of skills unique to characters, Jurio and Chris are mainstays while other two rotate depending on current developments and you can never setup your own party, add little to spice it all up because spells are divided into healing and damage with some odd ones here and there. Warriors rely on equipment much more and you'll be buying it for 95% of the game. Slowdowns in combat also seem to ramp up towards the finale and hampered by enjoyment somewhat as I became more and more aware of the fact. Last boss in particular stood out for this very reason.
Slightly unexpected addition to the game is the pet system. Or A pet, if you will. You get a rabbit before leaving Ragpick village and only thing he's really good for is randomly finding healing items for you. Guaranteeing I never had to buy consumables, though. You occasionally have to feed and pet it, but this is no Pokemon or Tamagotchi. For all of us fossils out there.
Not to come off as a weirdo or to say the PSP remake looks ugly, but I'll always be a sucker for that PC-98 dithering original art style. What jumped at me were parts with visibly jarring differences between 2D and 3D assets, but what surprised me positively was the amount of effort on the other production end of things. There's a cinematic for every Shrine you visit and Jurio's five equivalent "summoning" spells were appropriately screen-filling considering they was just overly long and superimposed images. Soundtrack also likes to rely on handful of songs way too much even though it HAS plenty of tracks to work with. As a result I still hear that damn town theme.
Final Thoughts and Rating?
A remake too basic for its own good with some blatant problems derived from a much maligned translation, but also presumably in the process of making it easier for the new audiences or adapting an old game in new style. With pacing that lends itself to arc-based structure and rarely building up to a grand story until the last quarter before things ramp up I'd be hard pressed to recommend Prophecy of the Moonlight Witch unless you really want an average JRPG to pass some time. As an additional note it has no ties to more widely known The Legend of Heroes games which could discourage few people interested in the complete experience. My desire to play the entirety of Gagharv trilogy has certainly been paused even if the remaining two games are supposedly much better overall.
Fly-over report between Thronebreaker and review I'm working on next. Just got in the mood for some demos so I went with a theme. I have no idea why it's so convoluted to find a free games on Steam not categorized as demos or F2P titles like MMORPG, MOBA, etc. Great Humble Choice just added way more games than I saw coming as well so backlog grows ever steadily.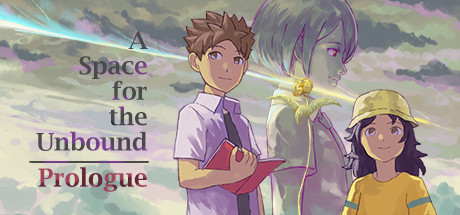 That was unexpectedly touching for such a brief opening to a full game. In any case, I'd say said description explains perfectly my own impression when it calls it a slice-of-life adventure. Not much context is initially given when you see a highschool boy hanging it with a a kid as she narrates the ending of a story she's writing to him and gets him all emotional. Not soon after they recover their Red Book which seemingly has supernatural powers and can fix all problems by going into a person's mind aka Space Dive. I won't go into spoilers, and there is a twist at the end of the demo, but there's a reason why a girl is hanging out when she should be at school and Magic Red Book itself is treated as matter-a-fact by both of our characters as we assume the role of a boy and jog around this idyllic town in 2D sprite fashion. Makes me wonder if "jumping into people's minds" will be a key mechanic and lend itself to even more easy puzzles in the future.
VERDICT: Good and stuff and A Space for the Unbound is a game to check out when it releases. Story in particular has me intrigued whether there will be different periods in time, if it's a memory thing or something else. Appealing artwork definitely adds to the package and compensates for what is obviously an indie production. Art from adversity, as you might say.
---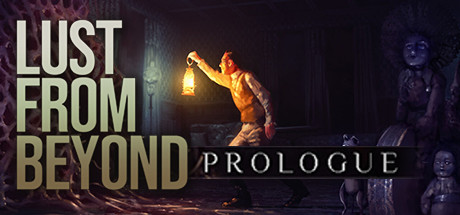 Having played merely a handful of these sorts of "first-person horror walking simulators" types I've come to realize they're not really my thing. Not to say that diminishes what Lust from Beyond has to offer with this demo affair, though. It's just not something I'd classify as really horror as much as TERROR because it relies on shocking imagery, this time of sexual nature so it gets extra points, and unnecessary jump scares. Which is weird given that painted over that rather simplistic approach to gameplay it appears to be really atmospheric... well, if you're into pleasure-seeking cults dabbling into more than they could handle with you taking the role of a new initiate where even more is held from you. I would say character models were definitely not on-par with impressive level visually and it stood out for me. Giving everyone masks was probably a good cost cutting measure in that respect.
VERDICT: It's a skip for me. I'm sure it's good at what it sets out to accomplish, but going over locales with a fine comb to find all the collectibles so you can get every tidbit of the story game otherwise appears to be light on isn't exactly what appeals me. What I saw was also pretty open with nudity so if that's a draw for you go right ahead.
---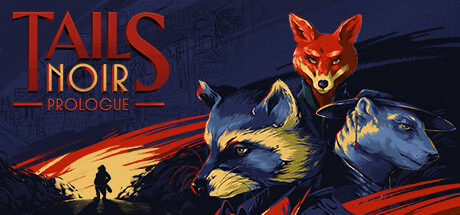 Some comparisons to much more established Blacksad are inevitable considering we're dealing with an anthropomorphic detective here, but I'd say Howard Lotor the raccoon PI works just fine on his own based on this very brief prologue bit I experienced. In fact, I was actually surprised it's not even a point & click adventure game instead falling under that rather awkward WASD control category, fact somewhat alleviated by being a 2.5D game so you don't have to think much about traversing the environment itself. Throw in rather rudimentary dialog system, albeit one that's not fluff and has a purpose, alongside one actual puzzle that threw me for a loop before realizing I could move objects on the board around and you have makings of a solid game.
VERDICT: Backbone definitely STAYS on my wishlist until release. Although in my opinion pixelated art style would benefit by being just slightly zoomed out game absolutely nails the noir look and atmosphere it was aiming for. Demo turning real grim towards the finale was a twist I did not see coming. If there's one negative I have to point it's lacking sound design, though. Downplaying your score to immersive level I understand, but there's barely any notable sound throughout the demo other than the bar song.
During the recent GOG sale I simply couldn't resist and got me Thronebreaker: The Witcher Tales for a ridiculously low price... had something to do with owning everything else the Witcher related on their store so discount was pretty deep. Not exactly a companion piece or anything, but I was instantly reminded of my embarrassingly long The Witcher 3 review from two years ago. I have not learned that brevity is, in fact, the soul of wit. And to make this further interesting I did a first double feature in my Multimedia section by covering a novel as well as its adaptation. Given the source material there's one just like it later down the pipeline, but who knows when I'll get around to it.
I hope you enjoy the read.
Thronebreaker: The Witcher Tales
PC (GOG),
Card Game, RPG
2018
♬
Main Theme
♬
---
Where to even begin with Thronebreaker: The Witcher Tales? A Gwent singleplayer spin-off with former being card game that, in turn, became a separate standalone title in its own right after the Witcher 3's mini-game hit it big with audience. Due to how similar it appeared to Gwent lead many, myself included at first, to dismiss it as expansion turned glorified cash-in. I'm so glad to have been wrong.
Lest I spoil too much considering the title we assume the role of Meve, queen of Lyria and Rivia as her realms get involved in the Second Nilfgaard War, setting events before the beloved trilogy of games, and Meve herself gets deposed early on by underhanded tactics not foreign to Black Ones. What follows is a rather extensive effort to gather allies all over the Northern Realms in order to battle what appears to be an endless Nilfgaardian war machine steadily taking over everything in its path. What propels this story is strength of characters more than anything because it is a rather archetypal "taking back what's yours" setup. Meve and her advisers definitely sell it, though. Particularly the queen for whom I have nothing but praise given the manner she is portrayed as strong, no-nonsense leader yet one with nuanced layers underneath it all. Doubly so because you don't constantly see her as this imperious and immovable monarch even during circumstances that would utterly break a lesser person. Once you add other characters to the mix along with their own inputs on current events you have quite the back and forth. To writers' credit even those characters I didn't particularly care for, like for example Rayla, I still enjoyed their presentations. Whether they're right or not is up to the player to decide and I was honestly taken aback by how this story doesn't hold back any punches especially in terms of final outcomes.
Before I get into cards and combat I'd like to comment on the vaguely overlooked aspect of Thronebreaker – RPG elements it gets from the Witcher. Make no mistake for they are here and in strength.
Coming from what we're used to these days, what with so many third-person RPGs and isometric party-based RPGs, you may have a hard time categorizing what you're looking at. I don't think that's odd at all because there's a lot in Thronebreaker from adventure, strategy and CYOA. It is specifically the latter upon which the game's entire decision-making system is built on. Unlike the usual fare you get in the Witcher this time choices involved are less geared towards "I better choose the bad one because it's actually the better one in the long run" while still retaining the organic structure and presentation. What do I mean by that? Fact that choices are very rarely presented in arbitrarily important fashion bringing everything to a halt so you can make that big A or B choice. Those exist and there are major outcome differences involved from what I've seen after the fact, but like in CDPR's flagship series we're once again working with a web of myriads of smaller choices that may or may not have larger impact as befitting their importance or lack thereof. One mistake I realized, and couldn't really rectify due to game's reliance on one save file for your ongoing game to avoid save scumming, is how NOT actively meddling can sometimes leave you missing out on content even if it makes sense in order to not cause trouble. World of the Witcher has people with strong opinions on many topics and interfering, even as a queen, can have repercussions.
This naturally leads me to tackle the exploratory overworld segment of the game because that's where you'll be spending majority of your 25+ hours of play time. There are no time limits or anything and game is courteous enough to give you a point of no return warning before entering the final part of each map in case you want to backtrack for some goodies. You should keep in mind that almost everything you do in Thronebreaker feeds into or carries bits of story in it. As you range across half dozen maps in the game, each essentially a self-contained story that continues Meve's own arc, there are resource piles adding to your three resources: money, wood and manpower. You need these to fund your troops via crafting of cards, upgrades to your camp so you can craft more advanced cards or simply tackle events you come across. Will you fix a broken bridge for a hundred wood and have yourself a shortcut? Maybe invest couple of hundred gold into a dubious looking dwarven banker with promise of future payout? Thankfully, few are as straightforward as this and there are almost always multiple choices to be made. Why trade with peasants when you can not only forcefully take taxes AND press them into service at the cost of your troops' morale? These interactions are presented in form of hotspots you come across or make appear, like buried chests you find by following treasure maps or unlock golden chests with an appropriate key. Game is not without mercy and has systems like using a message boards or paying scouting fees to have them revealed on the map, though. Not that these are tricky or anything. You'll come across them more or less naturally with occasional wandering off set roads.
So we at last come to game's combat, cards and deck building. Surprisingly, all of these are less relevant than you'd imagine at first which may be somewhat shocking because in most games it is specifically combat which gets deemed as an easily recyclable element meant to fill in content gaps.
Basically, this isn't your grandpa's Gwent as seen in the Witcher 3, but rather Gwent 2.0 CDPR has been changing for the standalone version they're really hell bent on getting you into with so many rewards being "card X you can now use in Gwent" or some such. It forms the backbone of Thronebreaker's interactions when it comes to, well, everything not involving reading or travel. What really sets it apart is the fact this isn't just a loose collection of matches set against a backdrop of barely strung together narrative scribbled in one go. In fact, it's the other way around – classical Gwent matches, where you have to win three rounds with your carefully built deck, are barely present in the game. What it relies on instead are heavily customized combat scenarios; be they puzzles to solve with specific card properties, unique encounters with gimmicks of their own or just one round matches to keep it short and sweet. Until the very last push I'd say your traditional matches are exceedingly rare, but seeing as they provided little other than resources to loot, and just like in every RPG ever you'll be swimming in those by the end, you never really noticed their absence. You will notice when developers start to overly rely on them to prevent some areas from being quickly cleared, though. I especially liked how game handles boss fights as they're almost entirely presented as puzzles. Almost, mind you. As hype as I was for the cheating bastard of that final boss I did not like how it simply ended up being a points check.
But what of deck building, I hear you say. Isn't it a vital construction block of all card games, you may ask. You would be absolutely correct and if there is a single-most failing Thronebreaker stumbles at then deck building would have to be it. To speak plainly other than mere handful of occasions, and previously mentioned finale, I never deviated from what was essentially a mostly starter deck as game adds more and more units to it according to what story developments you follow through on and whatever cards you get from collecting fragments. If you want a title that will test your deck building skills and getting all those synergies just right this is where you add a massive red mark against the game. Further not helped by its relative low difficulty all the way through. Hell, it's the PUZZLES that will test you more until you get the knack for it. All those base camp improvement I spent resources on felt wasted in terms of "recruiting" new cards and were more used for upgrading some of them to improved versions where their effects were amplified, for example. That's on top of some flat bonuses like adding more armor to unit cards or faster map movement speed for Meve.
Usually not something I talk about unless there is a specific reason to comment on it there are production values in Thronebreaker. Top throughout and put all other card games to shame no matter where their focus may be. Putting aside outstanding character voice work, which only further establishes and reinforces the setting based on what we've experienced of it so far, there's also the omnipresent narrator for lines not written down in journals and notes. Soundtrack is stellar with its orchestral take while still playing with folk music and drawing heavily from the third game for inspiration. You know composer is serious when he emulates a howl with instruments for the Duke of Dogs' theme, making for a soundtrack worth listening on its own. I think their artists did a great job layering breathtaking backgrounds with lower polygon character models, used sparingly except for in one scene, and actual 2D assets that steal the show whenever game gives you a new vista to gawk at. Or cards. Those gorgeous, gorgeous cards.
Final Thoughts and Rating?
Criminally overlooked if not underrated game that may have given people the wrong impression before release. Come for the cards and the Witcher tie-in, but stay for the story that puts many RPGs to shame and outstanding soundtrack. This leads to some failings like lower difficulty putting a damper on actually tweaking your decks and strategies alike, though. A 25+ hour narrative that manages to shine a light on how a certain Witcher got his title and what a barely name-dropped queen did to restore her kingdom presented in an absolutely worthwhile package as you take adventuring steps through plentiful CYOA scenarios and puzzles galore in place of traditional Gwent matches. Potentially even guide you to standalone Gwent itself? Makes you wish we could get more Witcher Tales in the future...
Vampire Hunter D ( Science Fiction, Fantasy, 2005 (English), 300 pages )
Yet another series that should theoretically tick my favorites boxes, but I'm almost embarrassed to confess how long it took me to get around to it. Why? Because for the longest time I was under the impression few, if any, Vampire Hunter D novels were translated from Japanese. Imagine my shock when it turned out all of them are read readily available to English readers. Hell, even some spin-off series appears to have been translated at one point. So let's delve into it.
Easily the most fascinating and engaging element of the novel for me would have to be its setting which happens to be a weird melting pot of ideas Hideyuki Kikuchi found cool and incorporated into one package. It's the far off future after a nuclear exchange happened and vampires, or Nobility as they call themselves, have held an iron grip on humanity serving under their Sacred Ancestor. In these millennia of rule Nobility has experimented with and advanced everything ranging from bio-engineering which resurrected many previously considered mythical creatures to sheer advanced technology like impossible materials, all combining together and solidifying their rule as cruel superiors... until they gradually withdrew and disappeared. Some going off-world, some outright committing suicide and yet others going into hibernation. While their legacy definitely looms strong humans have been reclaiming the world and occasionally running afoul of the remaining Nobility. Life on the frontier isn't easy, though.
Which is exactly where our eponymous hero D, half-blood riding on his cyborg horse, steps in as he gets rather aggressively accosted by this rather spunky girl Doris to help her out. D doesn't exactly care until she says a local Noble called Lee bit her and will come to claim Doris as his bride very soon leaving them little time. What follows is a series of escapades as Doris already has a rather pushy admirer in the form of a mayor's son, keeping this secret from Ransylvan people because they deal with vampire victims rather harshly as well as interference from count Lee's own daughter Larmica who vehemently objects to getting a new mother couple of thousand years her junior.
I think there's some dodgy translation here and there, especially the way "everyone is taken by D's beauty" comes of, which tends to mess with characterization in a sense lines generally blend together, but for something to wet the appetite this is really good in having a simple premise that gets more and more added to it without ceasing to really be simple in design. You can bet I'll check out more of the novels in the future as this was an easy enough read.
But then I remembered seeing the adaptation as well. So why not make this a double feature?
---
Vampire Hunter D ( Science Fiction, Fantasy, Action, 1985, 80 minutes )
I saw the movie WAY before reading the novel, but I'm blown away by how faithful it is to source material. Some minor things were excised and change and yet for the overwhelming majority of those I think they work much better for the medium change.
It's mesmerizing how what the novel takes quite a while to establish is summed up rather evocatively with the opening narration included herein: "This story takes place in the distant future. When mutants and demons slither through a world of darkness." All the gizmos like the electric fence which costs a small fortune and keeps out creepy crawlies from beyond as well sheer technological superiority of the Nobility which comes off as magic, alongside actual magic, is on full visual display here. I had a hard time visually what a Frontier town looked like in this post-apocalyptic setting and I think the "Wild West, but stone in place of wood" aesthetic suits it perfectly as some out-of-place technology stands out. I do regret the movie avoids referencing the Capital and human resistance outright, though. In general this adaptation tends to avoid the grander picture beyond some hints about the Sacred Ancestor and stoic D's link to him which puts him on par with the Nobility despite being a dhampir himself. While I'm on the subject our protagonist is less talkative in the movie, but comes off as more sympathetic seeing as he bonds with Doris' brother Dan faster. One notable difference is the way Rei-Ginsei is treated and is now firmly in count Lee's employ. Events don't really change much, but some key character motivation is left out as a result. Ironically, Larmica gets expanded with a single character trait making her stance on D and his employers somewhat more understandable.
Considering this is an anime movie from 1985 you clearly need to keep context in mind, but even then it's obvious budget was spread unevenly. There is gore and action aplenty with only a handful of gratuitous ones added for their own sake. Don't confuse this for a dumbed down adaptation, though. A lot of the scenes are taken from the novel quite literally down to the very finale and realization that accompanies it. What this incarnation of Vampire Hunter D does is eschew explanations in favor of SHOWING and as such succeeds at being a movie adaption. Also, fluffy '80s hair.
You wouldn't get the bloodlust joke I wanted to make here yet, but at some point you will.
An unplanned quicky seeing as I've been gone longer than anticipated. Don't worry, I'll be back with a proper review soon, but for now I got around trying out that newfangled Gothic Playable Teaser which was released free for owners of anything Gothic from what I've gathered. As a massive Gothic fan I suppose my reactions may be somewhat predictable and I didn't go into any serious depth. After all, this is a teaser and game may end up changed drastically.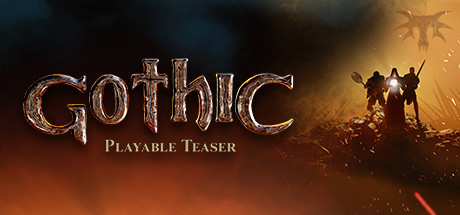 There are times when you question the desire to remake something and this is one of those cases. Not that I would necessarily object to bringing an underrated classic like Gothic to wider awareness via remake, but you have to be conscious of what exactly you're recreating and getting those priorities right. I am not one of those people happy to support anything to see a thing I like revived. Sometimes the best course of action is to stay dead and be venerated.
If you're unfamiliar with Gothic as such you assume the role of a Nameless hero, or rather you have a name but everyone constantly interjects and says they don't care, who gets thrown into a prison colony surrounded by a magical barrier preventing people from leaving said interment. Why you're thrown in is never disclosed, but considering newcomers pretty much throw away their past it doesn't matter either. Teaser stays true to this, although I would argue for all the additional and commendable work that was put into what amounted to ten minutes in the original, new team's approach is misguided. While your hand was definitely not held in the original and you were basically given a "good luck, kid" talk from Diego now he will assume the role of your mentor and the first hour or so revolves around being introduced to systems in traditional modern day fashion. If you ask me this is anti-Gothic where you were left to your own devices as designers respected your intelligence to leave it up to you. Now, story and all that is up in the air seeing as it this is basically just a [unfinished] prologue, but there are other issues we CAN talk about.
Even if we ignore blatant streamlined consolization at work here present at every facet bringing the entire experience down, which is amusing seeing as original incarnation had problems of its own with user interface and clunky control scheme that took a while to get used to, if I had to summarize the new take by a single phrase it would most likely be "designed by committee". It's almost unreal to me how you manage to so utterly misinterpret Gothic's atmosphere, progression and combat – three vital vitals game was built on. I haven't played For Honor so I can't comment on similarities present there, but how these new developers went from what was a responsive and quick system to this protracted mess of staring more at attack direction indicators than enemies themselves is beyond me. This is not even taking into account Nameless hero's piss poor combat skills because that's how it was in the series so far as well until you trained up, and we don't get access to that in the teaser. What I am rather talking about is the overall pace of combat and what a chore it all is. Ignoring that three wolves should rightfully tear you apart until you have a decent weapon and know your way around turning group fights into 1v1, sheer amount of time it takes to get through combat encounters almost discouraged me from finishing this offering. All participants slow down to a crawl and entire affair turns into tediously maneuvering around seeing as there's a stamina bar now for some reason. Combat was shifted from rushing your enemies to, what is I presume supposed to be, methodical encounters where you're supposed to dodge and parry while being mindful of your exhaustion, but it never clicks together and deviates too much from what is familiar. End result plays like awkwardly managing the character's forward momentum and fighting exceedingly zoomed in camera.
So is there anything positive, you may ask. I'd be hard pressed to find something because even what I liked on its own merits is still marred in conjunction with other things. For examples, visuals are not half bad, but lighting and shaders used are totally out of whack with some crazy bloom action going on at all times. Not to mention the overall visual identity game presents to the player screams "generic fantasy RPG" with none of that grim Gothic atmosphere. I won't even comment on protagonist's intolerable yapping and dubious VA all around. Hopefully things can and will change, but without some major reworks and ditching some modern ideas present I don't see this one appealing to me.
Amusingly enough you can just rush past the "slow walk exposition" bits. Also, NPCs don't wait for you.
We needed the Nameless hero hogging our inventory in a series known for rarely replacing gear because it's such a milestone event when you do.