e.'s profile
---
January 2023
Not much happened in terms of gaming, but I don't mind.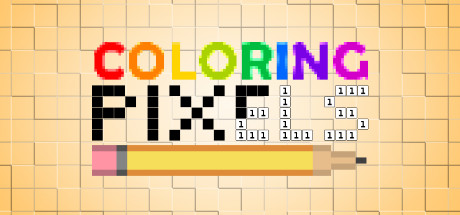 Another 18 hours logged into the game. I'm finally up to date on the Bonus book, and I made some progress in the Community 5 book.
December 2022
I can't believe the year is already over. I didn't get much gaming done in 2022 sadly, but maybe 2023 will be a better year.
Steam Library 2022:
25% (48/191)
37% (70/191)
14% (26/191)
14% (26/191)
11% (21/191)
Steam Library 2021:
30.1% (49/163)
40.5% (66/163)
11.0% (18/163)
6.7% (11/163)
11.7% (19/163)
Steam Library 2020:
29% (40/140)
39% (54/140)
13% (18/140)
9% (12/140)
11% (16/140)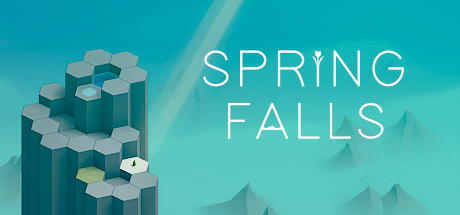 Cute little puzzle game that I enjoyed playing, but since it's so short, probably it's better to buy it on sale.
November 2022
Hi everyone.
I still have virtually no time to play games but I still ended up buying . . . a lot, from this year's autumn sale. I did this mainly because I was warned of the price raise that's going to happen soon, and also because, eh, why not? Maybe this will make me prioritize gaming a bit, we'll see.
Who knew moving to a completely new country for grad school would be so intense? (Ha ha . . ha . . . I'm dying, send help.)
July 2022
I was going really good at the beginning of the month, and then I just . . . stopped. I'm currently getting ready to move across the globe, to Canada, so there won't be much gaming for a while, I'm assuming.
June 2022
This month I'm back to making a post with multiple tabs, because I both acquired and played games! For a change! I haven't been playing much since the beginning of the year, (thanks to the last semester of university along with my senior thesis) but to keep things balanced I haven't been buying games either. But since the semester is over and I'm finally graduating, I thought I can indulge in a game or two--though, I bought only one and the rest were a gift from a friend for my birthday.
Steam Library, June 2022:
29% (50/172)
38% (66/172)
12% (20/172)
10% (17/172)
11% (19/172)
Steam Library, June 2021:
30% (44/148)
41% (61/148)
10% (15/148)
7% (10/148)
12% (18/148)
Steam Library, June 2020:
19.2% (23/120)
25.8% (31/120)
22.5% (27/120)
18.3% (22/120)
14.2% (17/120)
No games to see, but I managed to finish "Community 3" and "Community 4" books of Coloring Pixels.
Non-steam honorable mentions:
Microsoft Solitaire Collection -- I'm back at playing Solitaire a few times a day, haha.
Ensemble Stars!! Music -- Okay. This one's not my fault. A really close friend of mine showed me the game and made me play it a few times on her account, and now I'm hooked. I've been playing it a lot since a few days even though I'm usually not into rhythm games at all... well, there's a first for everything I guess. But it's also eating into my gaming time.
I really should start "clearing" games once again . . .
I added the two ARK games because they were free, but I don't intend to play them any time soon (or ever).
May 2022
Another month of little to no gaming . . . except Coloring Pixels.
But, good thing is, I'm almost done with my senior thesis! After I complete that, and another paper that's due 8th of June, I will be officially done with my bachelor's degree.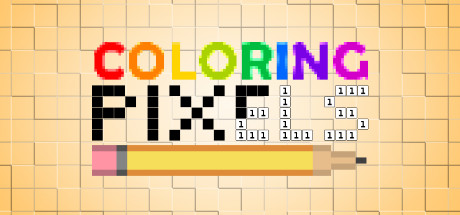 I actually made a lot of progress this month! Completed . . . 8 different images, woo!
But most of my time in Coloring Pixels this month went into r/Place pack, which is proving to be difficult to progress in. I was hoping to complete the first image in May, but not even that got done. Still, for fun purposes, here's my progress at the end of May: https://imgur.com/a/FB1Neak
April 2022
Life update: I have about a month before I need to submit my senior thesis, which should be around 11-12k words (or 40 pages double-spaced) … and I'm barely at 2k. If anyone is able to manifest things, please help me by manifesting my thesis … sobs. Honestly - no wonder I can barely play games.
March 2022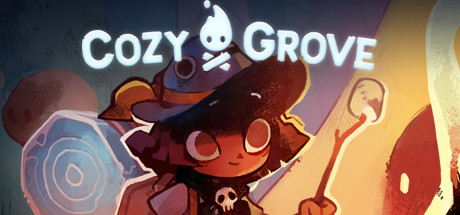 I was just 1 achievement away from getting 100%, and then they added even more achievements! The quest to perfecting Cozy Grove continues . . .
I didn't play much else this month. I bought Lemon Cake, but then it turned out to be extremely repetitive and grindy, and not even the cute graphics was saving it, so I refunded it around the 2 hour mark. Since there is not much to say about my gaming, I will share a story from last month instead. So, I recently got accepted to a master's program, and they require 3 documents before I can register as a student: certificate of graduation, transcript of records from my home university (1), & the transcript of records from the university where I spent a semester as an exchange student 2 years ago. Sounds easy, right? Haha . . . ha.
The catch is that the university (2) requires these to be "official copies", which means hardcopy in a signed & sealed envelope. I contacted the university (3) where I went as an exchange student, but they sent me a PDF copy. When I asked for the "official copy", they told me that it's university 1's responsibility to send it. I emailed back and forth with university 2 and 3 to hopefully get uni 3 to send a copy, but they did not change their position on this. So I contacted university 1's International Office, but they also sent me a PDF copy. Then I contacted my department's Senior Advisor, who told me to contact the Exchange Program Coordinator, who told me to contact the Registrar's Office for the official transcript. R. O. told me they do not have transcripts for exchange programs, and told me to contact my department (which I had already done). Then Exchange Coordinator told me to contact the International Office, who then told me . . . they do not have the hardcopy of my transcript in my files. Ha . . .
But the story has a good ending! University 2 accepted a PDF copy to be emailed to them after this entire ordeal, thank god.
TL;DR Bureaucracy is hell and it took me a more than a week & 20+ emails to get a transcript mailed.
January 2022
Ever since my older laptop died, I haven't been playing games as much… and it shows lol. No completions, no additions – at least the backlog stayed the same. I played a bunch of Cozy Grove though, since it doesn't require anything really. I can simply go around the island, collect materials, sell flowers, try to get the in-game collection activements for the sake of getting them. I will 100% this game! haha.