aonrao's profile
---
Update (24): Kind Words
05 January 2020
I'm marking Kind Words as completed. It's not exactly a game, so my criteria for marking it completed is this:
I've done everything in the app that there's to be done.
I've collected all of the stickers.
Since there are no achievements, or actual game play, this seems enough for me. I'll definitely go back to it from time to time and write some letters, but for BLAEO, I can dismiss it. :)
End of 2019
This year was my first year here, at BLAEO, and I've had a lot of fun while keeping track of my gaming progress! I'm not sure why, but preparing monthly posts is enjoyable, so I'm going to keep doing that in 2020 too. And with BLAEO, I think I managed to make more progress than I would've made without it, so there's that. :) I also made good friends here!
2018 vs. 2019:
I acquired 11 games and beat 2 games in 2018.
I acquired 63 games and beat 29 games in 2019.
Looking back on that, I think I still made progress–at least 29/63 is better than 2/11. However, it seems like I managed to catch a buying illness in 2019. I'll try to do better in 2020, and hopefully not buy as many games!
My library at the end of 2019:
I don't have the numbers from the beginning of the year, so I could only add the post-BLAEO months. But here's a graphic showing my added/beaten numbers.


Apparently, October and November were going good… and then December happened lol.
2019 Monthly:
If anyone's interested, here are the monthly posts of 2019:
June 2019
July 2019
August 2019
September 2019
October 2019
November 2019
December 2019
December 2019
Another month of acquiring more games than I can play them. I took advantage of the sales a bit, and then I won a bunch of games on Reddit. One of the games is profile limited, so that's why the +1 on the table. 9 games in a month is a lot of games, imo. But we'll see. I'm excited to play all of them, so it's looking good!
| Added | Beaten + Completed | Dropped | Overall | Backlog Total |
| --- | --- | --- | --- | --- |
| 8+1 | 3 | 5 | 0 | 51 |
Steam Library: November 2019
Steam Library: December 2019
Most Played Games:
| | |
| --- | --- |
| Staxel | 41 hours |
| Monster Prom | 6 hours |
| AER Memories of Old | 5 hours |
| Metrico+ | 5 hours |
Around the middle of the month, I kind of got in a gaming slump where none of my games seemed interesting--that's why I managed to beat only 3 games this month. I could've done much more, but most of the month was spent playing Staxel. Thanks to Jaded! I'm obsessed... as you can see from the playtime. :P
Probably I could've beaten more games if I didn't play Staxel obsessively, but here we are. I had 0 hours in the game before december. I'm looking forward to playing it more in January! Such a fun game, even though it has its bugs/problems.
I'm a bit stuck in She Remembered Caterpillars. Hoping to go back to it with a fresh set of eyes later. For now, it's halfway done. :P
I'm also looking forward to playing and hopefully beating Degrees of Separation in Jan. :)
I dropped a bunch of games this month. I just went through my unfinished/never played games and marked several "won't play", since I don't want to bother with games I won't enjoy. I might try them in the future, but not any time soon.
Weirdly enough, the games I've acquired in December look like I was going for a color theme. I wasn't. But, here we are: mostly blue-purple games with a dash of red-pink, lol. And it's been a while since I had so many acquisitions!
Hi, I need a bit of help.
I'm kind of stuck on what to play next, for various reasons. I've lost interest in some games and can't seem to gain it back, I'm stuck in some games and I don't want to solve all of the game by using walkthroughs, or some of the games are local multiplayer and I can't play them yet. So, hopefully from my "unfinished" games (but not started ones are also fine), can someone suggest me something to continue playing that might pull me back into gaming? Right now, I kind of don't want to play any of my games. Which isn't good because I don't want to buy any new ones.
UPDATE:
Thanks to everyone again, for taking time out of their day to comment on this post. :)
My current plan is this:
I'll play a bit of Slime Rancher and go back to a game I've enjoyed a lot.
Then I'll try to continue and finish Limbo, and maybe go onto playing Inside.
I also want to give Wandersong another chance.
UPDATE 2:
And guess who didn't stick to the plan? Points to herself. Yeah, I'm basically playing Staxel whenever I can steal some game time. Yay for finding something to play! Nay for not sticking to the plan. LOL.
Update (23): AER Memories of Old
14 December 2019

Not the best game out there, but still was a nice experience. Another game like this one could be RiME--if you enjoyed that one, you might enjoy AER. It's definitely not a hard puzzle game. More like a "flying simulator" and "exploration" game. It's pretty relaxing, so I enjoyed it. But it's also probably because I got it for free from LootBoy. If I had paid for it, even with a discount, I might've felt like this was boring and mediocre.
Update (22): Hue
12 December 2019
New Games 2019 Steam Summer Sale 2019

I enjoyed this game.
Good narration, interesting story (a bit vague, but I didn't mind it), and nice game mechanics. I really liked the whole color-changing aspect of the game, and the graphics were also quite nice. Puzzles are not too hard, so it's probably not for the hard-core puzzle players, but they are still nice and require some thought. I'm glad I bought it during the Summer Sale.
Update (21): Metrico+
07 December 2019

November 2019
This month I tried to continue what I did in October by playing the new games first, and then continuing with my older games. However, towards the end of the month, I ended up acquiring games faster than I could play them, which lead to my backlog staying the same.
| Added | Beaten | Completed | Dropped | Overall | Backlog Total |
| --- | --- | --- | --- | --- | --- |
| 5+1 | 1 | 3+1 | 1 | 0 | 51 |
Steam Library: October 2019
Steam Library: November 2019
Most Played Games:
| | |
| --- | --- |
| Overcooked 2 | 23 hours |
| Equilinox | 14 hours |
| A Hat in Time | 11 hours |
| Evergarden | 8 hours |
Most of this month was spent playing Overcooked 2, but even with that I'm proud of myself for getting 5 games off my backlog. I have no idea how many hours I played the Overcooked 2 DLCs, or how many achievements I got from them, and I didn't bother trying to decipher.

Also, Evergarden was Profile Features Limited when I played it, but then it showed up on my BLAEO account a couple days earlier.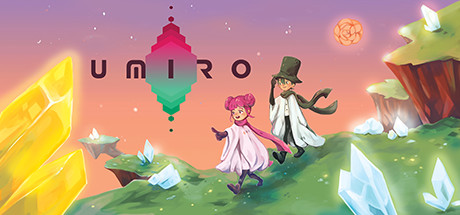 Update (20): Equilinox
21 November 2019
Progress Bar: New Games 2019
Progress Bar: Steam Library
Update (19): A Hat in Time
20 November 2019

Progress Bar: New Games 2019
Progress Bar: Steam Library