aonrao's profile
---
September 2021
… This month my old laptop died. Since then I've been using my second laptop, which is newer and not fit for gaming at all, so not much gaming was done in September. I've been playing Cozy Grove every morning (the laptop can handle that much) and using 1 free hour of GeforceNow every once in a while since a subscription is quite expensive for a service which doesn't have a lot of games I'm interested in.
I bought Kena: Bridge of Spirits from Epic to play on GFN, so I've been busy with that. I'm taking it slow and having a lot of fun.
And… that's about it for this month.
August 2021
I'm too tired to write something long here. It was a decent month but some things were very frustrating. I did some gaming though, which was nice.
This month is just ... unlucky.
July 2021
Since almost all of my new games from this year is done, I should really go back and play the remaining games from last year. Right now I actually don't have many games I want to play in my Steam library, but I'll still try to give a chance to those I'm not that interested in. I think July was a fine month of gaming for me as I had a lot of fun. Sadly my backlog clearing got a bit slow after I re-discovered Solitaire. I've been playing Microsoft Solitaire a lot, but it doesn't show how many hours I've spent on it so it'll forever be a mystery lol.
New Games 2021:
45% (5/11)
45% (5/11)
9% (1/11)
New Games 2020:
28% (12/43)
35% (15/43)
19% (8/43)
5% (2/43)
14% (6/43)
I wanted to get 100% in Chicory: A Colorful Tale but since I bought and played it very close to its release, one or two collection achievements eluded me. There are no guides yet, so I'm not sure what I am missing. Oh well.
At first I thought I can play and perhaps beat The Long Dark this month, but as I played and got into the game, I learned that I can only partially beat it since the story mode isn't completed yet. 3 out of 5 episodes are out, and the 4th one is still being developed. The survival mode is extremely difficult for a beginner like me, so I couldn't make progress there either. I might play and complete the existing 3 episodes in August, but I'm not sure yet.
June 2021
Surprisingly enough, I actually played games this month! I'm so glad to be playing games again, and finally the spring semester at the university is over. I'll have some more time for myself, for gaming, and other things! At least for a while. This is also my second year anniversary here! I joined back in June 2019.
Steam Library, June 2021:
30% (44/148)
41% (61/148)
10% (15/148)
7% (10/148)
12% (18/148)
Steam Library, June 2020:
19.2% (23/120)
25.8% (31/120)
22.5% (27/120)
18.3% (22/120)
14.2% (17/120)
I actually wanted to 100% Littlewood as well, but there are a few achievements that will be just a waste of time to go for, so I gave up on it. No need to grind cutting trees or mining ores for hours just for achievements.
I actually haven't bought anything from the Summer Sale. I might buy one or two games in July, before the sale ends, but for now I'm happy with what I have. My birthday is in June, so a friend gifted me a game to celebrate. I'm looking forward to playing that one!
May 2021
I ... actually played games this month?
New Games 2021:
33% (2/6)
33% (2/6)
17% (1/6)
17% (1/6)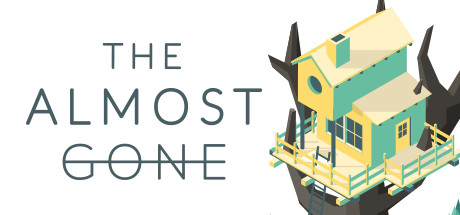 I finished it once, maybe in June I'll go back to it and finish it a second time to get the rest of the achievements.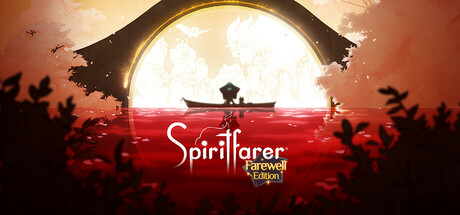 I'm missing a single achievement but to get that I need to replay a big chunk of the game, so it's not completed yet. I'll hopefully play that chunk in June and get that last achievement, otherwise it's going to bother me. :P
March 2021
I haven't been gaming as much lately, so here's a shorter/smaller post. No additions. Just two games off the "unfinished" list.
I also played a bunch of Spiritfarer but technically haven't beaten it, so I will add it in April probably.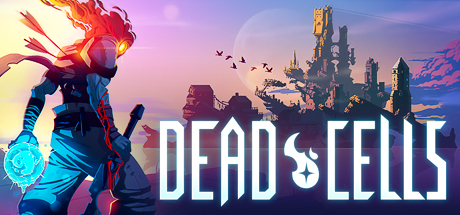 I defeated the Hand of the King and got the first Boss Stem Cell. I will play it more later on to progress more in the game, but the end credits rolled, so I'm considering Dead Cells as "beaten".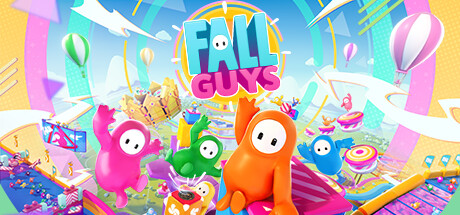 With the Season 4 of Fall Guys, they introduced a new game mode: now you can play in "squads", and if your squad wins, you also win. Thanks to that I was finally able to get a win in the game, after almost 40 hours and several seasons of playing. I'm not actively playing it anymore, but I wasn't able to consider it "beaten" because I hadn't won previously. Now it's marked as beaten, yay!
February 2021
Most of February was spent studying for my finals and writing assignments, so not much gaming got done. I didn't buy anything, so there's that.
Most Played Games:
| | |
| --- | --- |
| Dead Cells | 20 hours |
| Stardew Valley | 10 hours |
| - | - |
January 2021
With January, the semester at the university is coming to an end, so I have a lot of work to do. I just wish my finals would end so that I'll have some time for myself again. I'm exhausted. Earlier in the month I had some time to play games, but for the most part I didn't want to, and later on I had limited time anyways. I'm back to playing Stardew Valley thanks to the new content update, and I'm loving it. I'm glad to be back. It's still one of my favourite games, and going back to it after a long time is fun. Other than that, I did very limited gaming.
Most Played Games:
| | |
| --- | --- |
| Stardew Valley | 15+ hours |
| Coloring Pixels | 6 hours |
| Grim Legends 2: Song of the Dark Swan | 2 hours |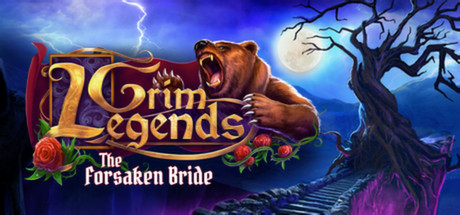 I was replaying this game in expert mode to get the last few achievements but at one puzzle the game broke and I had no way of continuing. There wasn't a fix that I could find, so I just gave up on getting 100% achievements - not that important anyways.
December 2020
Happy New Year, everyone!
Steam Library: December 2020
29% (40/140)
39% (54/140)
13% (18/140)
9% (12/140)
11% (16/140)
Steam Library: November 2020
28% (36/128)
41% (52/128)
14% (18/128)
9% (11/128)
9% (11/128)
Most Played Games:
| | |
| --- | --- |
| Lyne | 10 hours |
| Coloring Pixels | 9 hours |
| Rain World | 7 hours |
End of the year hits different with additions. This month I got extremely lucky with Reddit, and won a bunch of wishlisted games! The sales didn't hit my wallet as hard, thankfully. I'm looking forward to playing them all!