aonrao's profile
---
Update (18): OPUS: The Day We Found Earth
13 November 2019

I know I haven't gotten all of the achievements for the game, but the in-game completion is 100%, so I consider it completed, instead of beaten. The remaining two achievements are totally unnecessary for me, so I'm not going to grind the game for another couple hours just to get them.
OPUS started out pretty fun and interesting, but the gaming mechanics got old pretty fast. I did all the side-missions and the extras, so maybe that's why I felt so bored at one point. The story is interesting and I like the execution, but searching for the targets did get tedious after a while. The game helps a bit (I played the normal mode--should've chosen the story one) but even with that, it was boring at parts. I liked the character of Emeth a lot, and his dialogues with Lisa (the AI). I can't recommend the game, but I'm also not saying that it's bad. In the end, I did end up finishing it.
Progress Bar: New Games 2019
Progress Bar: Steam Library
Update (17): Mars Power Industries Deluxe
10 November 2019
New Games 2019 Profile Features Limited

I bought this roughly a week ago, after I was finished with Evergarden because I wanted something low-effort and interesting. And to my (and this game's) luck, it got published on Steam very close to the moment I was done with Evergarden--so I got it! It's pretty small and cheap.
So, apparently this is made into a game from a smart phone app. The developers (a team of 4 people) have added 40+ levels to make it fit for a non-mobile game. I didn't realize this before purchasing, but I can see how it would work as an app.
The game has 78 main levels and 17? side levels. Some of the levels are pretty easy, while others require thought and trying new things (at least for me). I had to change tactics when I realized I'm doing the same things over and over again, and it actually worked! I really enjoyed the game, and I'm glad I bought it. I hope it can get out of Profile Features Limited so I can boost up my perfect games. :P
Progress Bar: New Games 2019
Progress Bar: Steam Library
Update (16): Evergarden
04 November 2019
Won on SteamGifts New Games 2019 Profile Features Limited

I won Evergarden 1-2 days ago on SteamGifts.
And I really needed a game just like this one! So great timing. It doesn't require much attention or energy, and all I needed is my mouse to play it. It has a relaxing (and really good) soundtrack in my opinion, and a great color scheme. I really loved the graphics of the game. It is one of those high-score focused games, but with a small Story Mode twist that makes it possible to feel like you're progressing in the game. You can still play it as a never-ending high score game, but if you don't like such games, you can play it until the story mode is complete and then mark it completed.
Sadly, there is one broken achievement:
When you do the thing which should trigger the Flying Rabbit achievement, it instead triggers the Flying Armadillo one--and you can't get the Flying Rabbit achievement. The developers have said they hope to fix it, but they also don't have a set date for fixing it. Which means it will probably be a very long time until it gets fixed.
Oh. Also, it is a Profile Features Limited game, so sadly it doesn't show up on my BLAEO lists. Particularly on "Won on SteamGifts".
Progress Bar: New Games 2019
Progress Bar: Steam Library
October 2019
October has been a better month than I thought it'd be! I managed to stop myself from buying a lot of games even though there were a couple of wishlisted games with good discounts, and I got 4 games off the backlog by playing them. I tried really hard not to buy anything from the Halloween Sale, and I succeeded. Yay! I'm also making progress in several other games, which gives me hope that I won't cave into the temptation and buy more games soon, thus crowding the backlog again. Instead, I'll try to focus on the games I'm currently playing.
| Added | Beaten | Completed | Dropped | Overall | Backlog Total |
| --- | --- | --- | --- | --- | --- |
| 3 | 4 | 0 | 2 | -2 | 51 |
Steam Library: September 2019
Steam Library: October 2019
Most Played Games:
| | |
| --- | --- |
| Oxygen Not Included | 25 hours |
| Overcooked 2 | 13 hours |
| A Hat in Time | 9 hours |
| Faerie Solitaire Remastered | 8 hours |
I've made progress in several games this month. I think I might be able to move A Hat in Time to "beaten" in November. Hopefully, Volume will follow it but I'm not so sure about it. I also got Super Meat Boy out of "won't play"! Which is success in itself, if you ask me. :D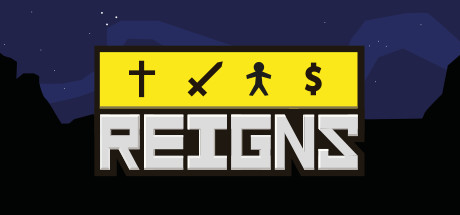 I bought this game last month during a publisher sale because I had wishlisted it previously and it looked so promising to me. But sadly, I was horribly bored after 2 hours of playing it. I'm not going to force myself to play a game just to "beat" it and get it off my backlog, so this goes to the "won't play" pile. There's always a chance I might go back to it someday, but for now, meh.
I was horribly bored during the last hour of playing this, and I can't be bothered to play it for longer. Because the game repeats itself a lot with minor variations (which, in my opinion, are not enough to make it fun) and I felt like I'm doing the same things over and over again, without enjoying this repetition.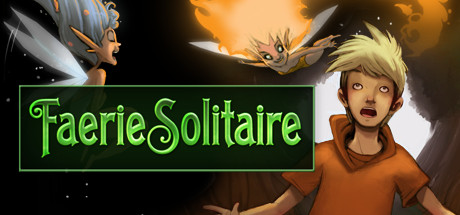 I tried this for only a few minutes, to see if I'd like to play the original game after beating the remastered edition, but I've decided that I'm not going to play it. (At least not anytime soon.) So it goes to the "won't play" pile.
Update (15): Overcooked! 2
24 October 2019

I've beaten the main game with only 5 achievements missing. The rest of the achievements are only done with the DLC, and I don't own any of it yet, so I can't beat them any time soon. Which is fine. :P
I can't believe it ended so fast! I mean, 13 hours isn't that fast probably, but I wanted to get more hours out of it. I will continue playing it, replay some of the levels, aim for the 4th star and fail miserably, maybe find a couple people to play with and play Arcade or Versus modes. We'll see. I had (and will continue to have) so much fun with it!
The second game is smoother on my laptop, so I had no issues while playing it. The first one almost didn't run, which was sad. :P The second game is also considerably easier than the first, but I'm not sure why it is so. It's probably why they felt the need to add an almost-impossible 4th star--to make it more challenging. And they managed to do it pretty well if you ask me.
Progress Bar: New Games 2019
Progress Bar: Steam Library
Update (14): Epistory - Typing Chronicles
20 October 2019

I loved this game.
I honestly don't remember who recommended it to me, but I'm really happy that I listened and (finally) bought it! It was such fun time. At first, I wasn't sure if I'll actually enjoy it--typing seemed like a boring method of fighting and solving puzzles. But then I played the first hour of the game, and I was hooked. I didn't want it to end! But obviously, it had to be done at some point. But to be honest… I didn't get much of the story. It was fragmented, and since the narration only triggered when you are walking in some specific locations, I kind of missed some of it, and then when I actually manage to trigger them, those lines didn't make much sense. The parts I understood were good, I liked listening to the voice over, but I don't actually remember or know much of the story.
I tried to get 100% achievements, but a couple of them I missed while playing the story, and a couple of them (for example, Insect's Bane) need some grinding, and I'm not in the mood for that. I would've done them happily if they were reasonable… but they're not, so no 100%. I might eventually go back to it to try getting those last 10 achievements, but I probably won't do it anytime soon.
After beating the game, I went and added Nanotale - Typing Chronicles to my wishlist. Yay for more of this game!
Progress Bar: New Games 2019
Progress Bar: Steam Library
Update (13): My Brother Rabbit
16 October 2019
Won on SteamGifts New Games 2019

I've finally beaten the second game of the month! At this rate, my backlog will be cleared … never.
This is my second win from SteamGifts, and the first one I've actually played. I won it from Playing Appreciated, so I needed to play it within the month of winning it, but even if that wasn't a rule I would've played it as soon as I could. It was on my wishlist for a while.
The game itself is pretty similar to Tiny Bang Story (which was free on Steam a couple months ago). Find hidden objects, solve puzzles--only difference is that there was a story going on in the background about a girl who is sick and her brother. Which was a nice addition, I guess. The game is pretty easy, the puzzles are not challenging at all, but I really enjoyed it regardless of that! The levels are so random and fun, the soundtrack is good, and I had a nice time playing it.
Would recommend it if you're interested in a easy but fun hidden object game. (Or a short game to get off your backlog!)
Progress Bar: New Games 2019
Progress Bar: Steam Library
Update (12): Faerie Solitaire Remastered
03 October 2019

I'm done with Faerie Solitaire Remastered!
At first I thought I'll go for 100% for SteamGifts monthly challenge, but then I realised I'm not that into the game. To get the remaning 4 achievements I need to play the game at least another 13~ hours (minimum) and maybe I'll do it, but probably not this month. Right now I'd rather get to other games so that I can feel much better when the next Steam sale is here. :P
I really don't remember when or why I bought this game. It was already on my account when I started using Steam actively, so it's possible it came from Humble Bundle, but I'm not sure. With most of my pre-2017 games I have this problem of not remembering the origins, lol. I wasn't actually going to play this, but when I first wanted to join Playing Appreciated, Mouse had suggested this game, and a week or so ago I remembered that suggestion. :D
It's a fun solitaire game, but don't quote me on that because it's the first solitaire game I've played for a very long while. It has non-solitaire mechanics as well, such as finding "eggs" and growing up various pets by collecting materials. I didn't get the two achievements related to this yet, because it takes really long to collect the materials. It has a challenge mode, which is pretty challenging in my opinion. I didn't get that achievement as well, because unlike the adventure mode, to get the challenge mode achievement you need to get all the starts in the challenge locations, and that's hard.
Not sure if I'll play the original version of the game, but it was pretty fun to play this. And because it doesn't require hours and hours of gameplay at one sitting, I could easily play it while resting or before/after studying!
Note: The game kept crashing at parts, and it got annoying after a while. But fortunately I didn't lose any progress.
Progress Bar: Steam Library
September 2019
September has been a bit of a disappointment, as I could beat/complete only 2 games and ended up with a +4 on my backlog. I'm aware my backlog is small compared to some, but at the same time I don't want my Steam library to become a copy of my book shelves at home: full with books (games) that I have no time for, only because there are simply too many of them.
I didn't add it to the "Played" tab, but I also played a bit of the new KFC ad, Colonel Sanders dating simulator, and I don't intend to complete it.
| Added | Beaten | Completed | Overall | Backlog Total |
| --- | --- | --- | --- | --- |
| 6+2 | 1 | 1 | +4 | 53 |
Steam Library: August 2019
Steam Library: September 2019
Most Played Games:
| | |
| --- | --- |
| Oxygen Not Included | 27 hours |
| Faerie Solitaire Remastered | 6 hours |
| Glass Masquerade | 6 hours |
| Peregrin | 3 hours |
You can check out my thoughts on both games by going to the individual posts about them. September has been a sad month in game completion, but I'm not hopeful of October either. :P
Works in progress from this month! While I mostly focused on playing Oxygen Not Included, I also made sure to try out 2 of the games I bought this month, Umiro and Reigns. I was actually hoping to beat/complete Umiro along with Faerie Solitaire Remastered, but I didn't, so hopefully they'll be done in October.
I haven't dropped any games this month.
Bought:

Umiro, Reigns & The Talos Principle: I bought these three because early in the month, there was a nice publisher sale for Devolver Digital on Steam and they were really cheap. Umiro & The Talos Principle were on my wishlist earlier, before I cleaned it up a bit, but uh, cheap games? Previously wishlisted? It's hard to not buy, tbh.
Opus: I activated an old key I forgot I bought a month or so ago.
Volume is by the creators of Thomas Was Alone and it was on 75% discount, so I couldn't resist! I never actually finished playing Thomas, but I remember liking it a lot while I was playing it.

Umiro

Reigns

The Talos Principle

OPUS: The Day We Found Earth

Volume

DLCs:

Glass Masquerade - Heritages Puzzle Pack

Glass Masquerade - Halloween Puzzle Pack

Glass Masquerade - Inceptions Puzzle Pack

Gift(s):

Staxel is Jaded's gift to me. Again, thank you so much! Staxel has been on my wishlist for long, and was my #1 WL game since I bought My Time at Portia. I want to play it, but I also want to play a bit more of My Time at Portia before I start another farming/building simulator game, so Staxel will be on hold at the moment.

Staxel

Freebies:

DiRT Rally and Endless Space are from Humble Bundle. I wasn't going to activate them, but then I changed my mind. They're not games I'm immediately interested in, but might play them in the future or family share with someone.

Glass Masquerade - Lunar Year Puzzle

Glass Masquerade - Christmas Day Puzzle

DiRT Rally

Endless Space® - Collection
Update (11): Peregrin
25 September 2019

I'm finally done with another game! It's a short one, but a game still.
I liked this a lot. The art in between chapters is gorgeous, and the story (for me) is very satisfying. I especially liked how, in the end of the game, the same story was re-told in another manner, giving more depth and explanation to the events before the game itself. I would like some more information about Abi & Isaac, or what happened after the game ended, but even without that, I liked the story a lot.
It's basically a puzzle game which is story rich. The puzzles are not hard at all, but may take a few tries. You're moving around objects by controlling creatures/animals around you, and they move rather slowly, so it can get a bit frustrating when you realise you've made a mistake and now have to re-do the last 10 minutes. But, that aside, I enjoyed Peregrin a lot! I wish it was longer, but I also understand that some of the enjoyment these types of games give is due to their shortness.
I wanted to 100% the game, but for the achievements I've missed, I need to replay more than half of the game, and right now I'm not in the mood for it. So, not today.
P.S. If anyone is interested, I have a Peregrin GA on SG Community Train 5.0 on cart 871. :) But be fast, the train will end in just 3 days!
Progress Bar: New Games 2019
Progress Bar: Steam Library