tsupertsundere
Update Forty-Five: 12 September 2017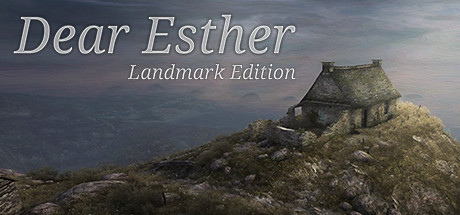 ☆☆☆☆☆☆☆☆☆☆☆☆
Hi. My name is tsupertsundere, and I love walking simulators.
Dear Esther is the grandmother of them all. It started as a humble Half-Life 2 mod, but after becoming a darling of the Source modding community the three devs got together and spruced it up for commercial release. After many years and some final polishing, the Landmark edition was released with achievements and director's commentary.
I played this game already, a handful of years ago, and was more than happy to revisit this sad, lonely island in the Hebrides. I appreciate Dear Esther for what it had done to spark a genre and influence design in many more, and I love me some director's commentary. Getting insight into what the devs were thinking and what they were aiming for and what design principles they followed is really fun and interesting to me, and getting another 100% cleared game on my list didn't hurt.
This game is unapologetically itself, and while that may not be for everyone, I absolutely appreciate that. The way the visuals, writing, and audio combine made scenes that I absolutely remembered from years past - a rare feat for me. The sparseness of the music gave me room to think, and the dreamlike quality and uncertainty of the voice overs gave me the kind of experience I find games so wonderful at portraying - letting me decide what things must mean, and why, and feeling like I'm truly in the center of the story.
Walking simulators aren't for everyone, but not because they're not games. They're not for everyone the same way RTSes aren't for everyone - it's just a genre difference. I'm going to take the time and space now to get on a little soapbox and say just as much intention and thought goes into the design of these games, particularly great ones like this, as any other genre. They're just different. They ask of you different things than your racing game or roguelike might.
I realized something as I was playing through this once again, and getting used to the slow walking speed once more. A common complaint is how slow the movement speed is, and asking for a sprint button to be added in, to… get through the game faster? Finish it more quickly? But that's not the point. It's the same as someone saying, 'Hey, I die a lot in Demon's Blood Souls r Borne, there shouldn't be this many enemies with such different movements and timing and studying the environment shouldn't be so important, I'd get through the game faster and finish it more quickly.' That's not the point of the Soulsborne games - how you navigate and fight in the world is absolutely tied to what kind of feelings the developers want you to feel. Change that, you change the game.
The same goes for Dear Esther. This is a two-hour contemplative walk through a desolate maybe-mindscape - change that, you change the game. It's asking something different of you. Not better, not worse, just different.
Yeah, the writing can get kind of hokey and it's a weensy bit pretentious but by god, it made a genre that gives me exactly what I want in games. It gets to be.
Next up: Last challenge me monthly!
A man? Starring in a hidden object game? What'll they think of next?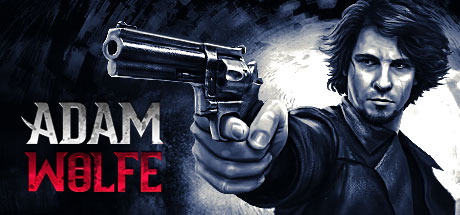 See you soon!