Backlog, Backlog never changes. EvilBlackSheep's profile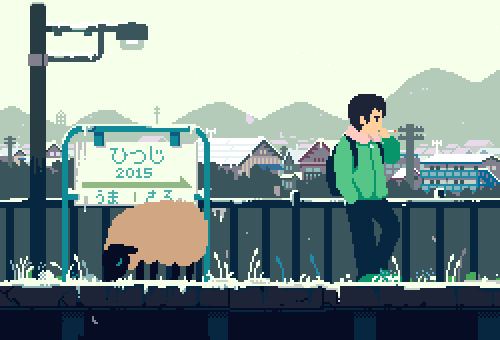 Find me on : Completionist - Astats - TrueSteamAchievements
ABC Challenge masterpost
ABC Challenge 2.0 masterpost
ABC Screenshot Challenge
A year of backlog fight in review: 2016 - 2017 - 2018 - 2019
= SG win - = Gift or Other Win - = Part of the Xbox Pass
---
March's Stats
aka. Weird times are upon us
How is it going guys? I hope you and your loved ones are all safe and well. Like a lot of people right now, I'm confined at home so at least there is time for the backlog. It was my last month of Xbox pass and I managed to play Final Fantasy XV and then try a few more games. At least now I know that Ori 2 and Indivisible are not really for me. I also started Metro Exodus and liked what I played of it, but didn't have time to finish it, especially because I went back to Dead Cells and I'm addicted to it again (I blame Skatrzoo for this). Anyway, I just hope you're all staying home for those who can, and staying safe for those who still have to work in those weird times. Let me know how you've been dealing with the situation, depending on what measures your country has been taking. And game on!



| Played | Finished | Completed | Backlog+ | Achievements |
| --- | --- | --- | --- | --- |
| 10 | 3 | 0 | 5 | 55+53 |
EvilBlackSheep
Backlog of Doom
ABC Challenge 2.0 Progress (2/27)
Finished this month:
0
89% never played
4% unfinished
4% beaten
4% completed
Finished the main story of the Iceborne DLC in coop with girlfriend. The DLC is definitely worth the money, as it adds a lot of content and new monsters. As for the base game, the story itself has little interest, and hunting with friends is where it's at. Will probably put some more hours into it in the upcoming month. Recommended for all those who liked the base game.
Pretty much a clone of Hidden Folks, with added color and a level editor, by a totally different studio. It's not a bad game and if you liked Hidden Folks and want more, have a look at it, but the original is better.
That was my "big" project for March, to finish this before my Xbox pass expired. It was an okay game, and it might be only me who's burned out of the Final Fantasy franchise, but I wasn't too excited by the story itself. It was nice driving around the open world, discovering places and fishing, but I wouldn't really recommend the game at full price. At least the combat was more dynamic than in old school FF games (but I prefer the gambit system from FF12).
= SG win - = Gift or Other Win - = Part of the Xbox Pass
February's Stats
aka. So many games, so little time
Soooo… Hum… clears throat Hello, I'm Sheepy and I felt back into my old MHW addiction… bows head in shame I was "blaming" it on my GF's recent addiction to it but truth is that I have fallen back into it and used the awesome excuse to play together for buying Iceborne and getting back into the hunt. I REGRET NOTHING. It's been really good to go back to it, and play both with GF and the friends I played the base game with. The backlog fight, on the other hand, has taken a hit because of it. That coupled with the fact that February was very full IRL, I didn't finish much this month, but I had a lot of fun so I guess that's it. What about you fellow assassins? How was your February?



| Played | Finished | Completed | Backlog+ | Achievements |
| --- | --- | --- | --- | --- |
| 10 | 3 | 2 | 5 | 63+1 |
EvilBlackSheep
Backlog of Doom
ABC Challenge 2.0 Progress (2/27)
Finished this month:
1
89% never played
4% unfinished
4% beaten
4% completed
Simply put, if you liked the first Batman from Telltale, you'll probably like this one too. I did and I liked getting some sort of closure on the series. In the middle of the Telltale basket, but since we're not getting anymore of those...
My favourite discovery of February (and of 2020 so far). A short but beautifully crafted P&C/puzzle game with beautiful design, animation and soundtrack. Made by a little indie team that poured all their hearts into it. Strongly recommended.
Short and cute P&C (under an hour long) with a very basic visual style where you play a frog detective and get to solve a short mystery.
= SG win - = Gift or Other Win - = Part of the Xbox Pass
January's Stats
aka. A good start for a brand new decade.
Hello fellow Assassins, how has your january been? For me, a lot of great games have been played, and added quite a few to the backlog too, resulting in a super small victory to start the year but a victory nonetheless. I've shortened my reports and even considering cutting them off completely in the future, but feel free to ask any questions if you wanna know more about a specific game I've been playing. I hope you're all having a good start of 2020, until next time.



| Played | Finished | Completed | Backlog+ | Achievements |
| --- | --- | --- | --- | --- |
| 18 | 8 | 2 | 7 | 99 + 23 |
EvilBlackSheep
Backlog of Doom
ABC Challenge 2.0 Progress (1/27)
Finished this month:
1
89% never played
7% unfinished
4% beaten
Gems of War

DemonCrawl

Lonely Mountains: Downhill

Kind Words

Hidden Paws Mystery

A Plague Tale: Innocence

The Gardens Between

The Stillness of the Wind

Bridge Constructor Portal

Slay the Spire

Please, Don't Touch Anything

Gorogoa

A Long Way Down

Yoku's Island Express

Meteorfall: Krumit's Tale

MONSTER HUNTER: WORLD

Spelunky

Batman: The Enemy Within - The Telltale Series
Short but cute hidden object. More of the same compared to the first one, but without the motion sickness due to the camera, so a great improvement. Looking forward to their summer themed one.
Such a great game, both naratively and visually. I really loved this game despite a few annoying things, a strong recommendation. Especially if you have the xbox PC pass, it recently been added to the list of games.
Such a beautiful puzzle game. It's pretty short but it's so pretty with great puzzle mecanics. Recommended to all puzzle lovers, a real eye candy.
More an experience than a game itself, but you should try it for yourself as it's really short.
It gave me more of a "try anything with that object" feeling than a puzzle game, and after a while I needed to check a guide for the few endings I was missing. Interesting experience.
Another beautiful game with clever puzzle mecanics, another strong recommend for puzzle lovers.
A really fun pinball plateformer (yes, you read correctly. They define it as a pinballvania, and it's pretty accurate) with lovely colorful graphics. I loved it more than I thought I would even though it had been recommended this game, as I, in turn, recommend it to all of you.
Still in Early Access, this game has a great potential as an addicitive roguelike deckbuilder. It already has enough content to be enjoyable but is not fully finished yet, as the team is aiming for a full release for May-June of this year. Keep an eye on it if it's your sort of game, it could be a really good one.
= SG win - = Gift or Other Win - = Part of the Xbox Pass
A Year of Backlog Fight in Review
It took me long enough but I finally managed to scrap this 2019 summary post together before the end of January. It was mostly for stats and an easy way to lookback purpose, but it actually made me realize I didn't do as bad as I thought I did Scratch that, I made a mistake copy pasting, I did as poorly as I thought. I didn't finish as many games as in 2018, while I added less than half to the backlog than I did in 2018. So I guess this is something. Also, I changed the format of my favourite games I was applying the previous year to something a little more eye candy and a lot less text. Anyway, off with the nonsense chatter and on with the stats…
Finished: 56
Beaten: 35
Completed: 21
Gifted games (SG + others) finished:
Added to the Backlog of Doom: 75
Best month: February & July (-4 each)
Worst months: December (+10)

EvilBlackSheep
Backlog of Doom
Another victory for the backlog.
| | | |
| --- | --- | --- |
| A Short Hike | Assassin's Creed Odyssey | Cat Quest I & II |
| Steamworld Quest | Detention | Invisible Inc. |
| Subnautica | The Outer Worlds | Slime Rancher |
| Forgotton Anne | Lamplight City | The Council |
| DemonCrawl | We Happy Few | Dicey Dungeons |
---
Progress in 2019
Won on SteamGifts
Jan 1st (162 games) vs Dec 31th 2019 (165 games)
41% never played
2% unfinished
28% beaten
28% completed
37% never played
2% unfinished
32% beaten
29% completed
Gifts & Other Wins
Jan 1st (324 games) vs Dec 31th 2019 (376 games)
0% won't play
55% never played
11% unfinished
17% beaten
17% completed
0% won't play
50% never played
13% unfinished
20% beaten
17% completed
I'll keep applying last year's plan as it seemed to work quite well this year. (And because I'm lazy to copy pasta everything again)
---
State of the Targets on January 1st 2020 (for tracking purpose)
Won on SteamGifts 165 games
37% never played
2% unfinished
32% beaten
29% completed
Gifts & Other Wins 376 games
0% won't play
50% never played
13% unfinished
20% beaten
17% completed
Added in 2019 74 games
51% never played
18% unfinished
23% beaten
8% completed
December's Stats
aka. Another year of backlog fight
Happy New Year fellow assassins!! I hope 2020 started well for all of you, and that this new decade will bring great things in your lives and in gaming. As usual around the holiday season, slow month in the backlog fight (Not at all because I spent so many more hours in Demoncrawl even though I had finished the game) and big increase in the backlog growth so nothing too good to report, but at least I had fun and played a few great games, so it was nice. I'll be back in a few day with my 2019 stats post, but until then, take care. How was your holiday season (if you celebrate) and did you take any resolutions for 2020?



| Played | Finished | Completed | Backlog+ | Achievements |
| --- | --- | --- | --- | --- |
| 12 | 3 | 1 | 13 | 63+31 |
EvilBlackSheep
Backlog of Doom
ABC Challenge 2.0 Progress (0/27)
Finished this month:
0
96% never played
4% unfinished
Finished 2019 playing the sequel of a game I loved at the beginning of this same year, and it was equally great. Cat Quest II offers some improvements on the already really great Cat Quest, with the possibility of playing it co-op with a friend in the process. The stories are not dependent of each other so you can play this without having played the first one, but why would you. Full of cats & dogs puns, strongly recommended.
I wasn't expecting to like this game as much as I did, but since it was in the Game Pass, I thought why not giving it a try. I had a blast and the game is way more fun than it should be, full of silliness and a nice way to empty your mind. If you're up for the challenge, you can try to beat each stage's top score requirement, or just go through it having fun like I did. Recommended, especially if you have the Game pass.
The latest iteration in the Steamworld series, which as usual explores a new genre. This time, the dev team brought us a deckbuilder with a system pretty similar to Slay the Spire, but in the Steamworld universe, with a layer of fantasy RPG. As expected, I loved it and would strongly recommend it if you like the genre. A great way to finish my year in gaming.
= SG win - = Gift or Other Win - = Part of the Xbox Pass
November's Stats
aka. Not as terrible, still not great
Hello fellow assassins. I can't believe it's December already! At least I've managed to play a bit more this month than I did in the previous two, and did get a small victory over the backlog this month. I'll try to finish the year on a win too, but December is always a busy month and a nightmare when it comes to controlling the backlog additions. I hope you all have a great december and I'll see you either at the end of the month, or in 2020. Either way, have a great holiday season if you celebrate, and overall a good end of the year. Stay safe and have fun with the backlog fight!



| Played | Finished | Completed | Backlog+ | Achievements |
| --- | --- | --- | --- | --- |
| 9 | 6 | 0 | 3 | 48+57 |
EvilBlackSheep
Backlog of Doom
ABC Challenge 2.0 Progress (0/27)
Finished this month:
0
96% never played
4% unfinished
I had a really great time with this game. I thought it has some interesting quests and one of my favourite companion (Parvati <3), and I understand a lot of the critiscm going around about this game, but I still loved my adventure. Overall, it has its own flaws and I don't think it's Obsidian's best game (I still think, visual asides, Fallout New Vegas had a superior writing for example), but I strongly recommend it if you like first person RPGs with a silly touch to it. I liked the sublaying theme of it too and the choices you had to make sometimes were actually bringing consequences to the storyline. It's even a best deal if you have the Xbox pass for PC or can get a month of it for cheap.
Surprise of the month. It's a weird mix between Minesweeper and a roguelike RPG, but the result is strangely very addictive. I didn't think I would put so many hours into it but I did, and I will probably replay it from time to time. It definitely makes the minesweeper gameplay so much more interesting with a combination of relics, curses and consumables that can add a twist to the gameplay and make each run different. Strongly recommended.
This game is presented like a Zelda like action adventure RPG but it's really a roguelike RPG, nonetheless beautiful. It looked really good at the beginning but then turned quickly boring, which is sad because the game was really nicely polished in some aspects. The main problems were that the game turns quickly quite grindy to acquire the currency you need to upgrade everything, from the main base to all your equipment and stats, as well as instead of getting more challenging, the bosses were getting more easy as I went. And actually, I didn't notice the upgrade mecanics until way past half the game, so it wasn't even that I was overpowered, if anything I was going way underpowered and made it harder on myself, still the only boss that gave me some sort of challenge was the very first one you encounter in the game. Even with that I finished the main game in about maybe 10 hours and I feel like it was a hit and miss for me, especially because they ask for 25€ full price while there are better games on the market in that price range. Maybe keep an eye on it when it gets bundled or in a strong sale?
I didn't really "finish" this game per se, as there is no finishing it, and I'm gonna play more of it as I think it's lovely but I wanted to talk about it this month, and thank all the others assassins who played it and talked about it. I had read the concept and was scared it was one of those good ideas that could have turned into a troll filled hell, but after reading all the reviews and recs from other assassins, I accepted the key from a friend and gave it a try myself. It's not one of those games you'll play for hours (even though you could) but it's such a nice concept executed right and with such a nice community of people inside of it. It's really heartwarming and one of my favorite hidden gems I've played this year (along with A Short Hike).
I had played the beta of this game a long time ago and didn't really like it, as I found it pretty boring at the time, but since it's part of the Xbox pass, I decided to give it a second try, and that was a great decision. From time to time, I like to play one of those sports game, mostly skate/snowboard, but now bike too, that doesn't require much of my brainpower to get into but is relaxing and helping me to empty my head. It reminded me a bit of the BMX game I was playing on the PSone but outdoors with procedurally generated tracks. They improved greatly since the beta and added a lot of variety to the game, and I enjoyed the time spent in it.
Talk about a disappointment of a game. Munchkin, the card game, is one of my favourite board games ever and I have a lot of nostalgia towards it, so I was really excited when they announced a PC adaptation of it, even tho Asmodee digital games are often a miss. However I was glad to see it got added to the Xbox PC pass on day one, and saved my money. Good thing I did. Not only there is no online multiplayer mode (which is to die for for this kind of game, and totally intended by the devs, who I'm gonna call it were lazy), but it's only barely related with the card game. It's more close to a sort of very repetitive Mario party style of game, with a munchkin skin. I finished a few runs and got overly bored with it, realizing there was nothing more behind it that the impressions I got from my first game, except unlocking more cards. Again, disappointing.
= SG win - = Gift or Other Win - = Part of the Xbox Pass
October's Stats
aka. Still struggling with the backlog fight
Wow, time flies, how is November here already? I hope October's been good to you all and that you had a lot of time to play (and eat candies). I haven't been doing much better than last month between real life being really busy and my ongoing addiction to Gems of War, but depending on how you look at it, I've finished twice as many games as last month… (it's something right? RIGHT?)
On the plus side, I've finally started using my Xbox pass again as The Outer Worlds came out and it was worth the money just for this game alone. I'm having a lot of fun with it so far, I've read that a lot of people are disappointed with it but I'm a happy sheep. Will probably report on it next month. Now that I'm done with this report, I'm gonna try to get some gaming done on this day off. What about you, how was your October gaming, anything interesting worth recommending?



| Played | Finished | Completed | Backlog+ | Achievements |
| --- | --- | --- | --- | --- |
| 9 | 2 | 0 | 5 | 30 + 7 |
EvilBlackSheep
Backlog of Doom
ABC Challenge 2.0 Progress (0/27)
Finished this month:
0
96% never played
4% unfinished
WARSAW was one of those turned based tactics games I was having high hopes on being the successor to Darkest Dungeon. It was not, but it was also a pretty good game on its own. It started a bit rocky at launch (very unbalanced) but the devs patched it quickly (and are now following a roadmap of updates to add more things to the game, which I'm not gonna lie give a bit of EA feeling, even if it's not). That being said it's now pretty well balanced while still being hard enough to be interesting to play. Basically it's roguelite turned based tactics that let you replay the insurrection of Warsaw during the second world war. It's also pretty historically accurate, which is sadly what brought the only thing I regretted about the game: there is no endless mode. No matter how good you do during the game, the game will end at 63 days like the insurrection did in real life, and you cannot "win" it. Still, I played 2 full runs of it this month and I would recommend the game for tactics lovers.
Finally, after months of playing this in co-op with my GF (we started in June), we finished both the game (that was actually done in july) and ALL the DLCs. As for the first time I played this back when it first got out, the best part of this is actually playing it with a friend, as otherwise it can get pretty grindy. My favourite part was still the Tiny Tina Dragonkeep DLC, which is probably one of my favourite DLC ever, all games considered. At least it scratched my FPS-looter itch for a while and I can wait that BL3 gets all its DLCs out AND an extremely cheap deal. Any of you've been playing BL3, and if yes, how is it?
= SG win - = Gift or Other Win - = Part of the Xbox Pass
September's Stats
aka. F.A.I.L.U.R.E
Well well well… This was not a very productive month. I played quite a few games, but only managed to finish one. I was really close to finish the last DLC of Borderlands 2 but we couldn't manage to fit it in the schedule before the month ended, so I guess it'll be for next month. And I'm not gonna talk about my Gems of War addiction, because it's really bad (the addiction, not the game). I hope your september was more productive than mine when it comes to the backlog.
I'm excited that October is finally here, because it's Halloween season so I'll be trying to play my scary games again. I'll be away for a little more than a week during the month so we'll see how it goes. Do any of you have special plans for October?
PS: Go play Cat Quest II if you liked the first one, it's PAWESOME!!



| Played | Finished | Completed | Backlog+ | Achievements |
| --- | --- | --- | --- | --- |
| 10 | 1 | 0 | 6 | 40 |
EvilBlackSheep
Backlog of Doom
ABC Challenge 2.0 Progress (0/27)
Finished this month:
0
96% never played
4% unfinished
I went back to Invisible Inc thanks to adam, who picked for me in PoP. I completely restarted the campaign, and what I didn't realize at first is that I also had the contengency plan DLC activated, which made the main campaign consequently longer than what I remembered. Nonetheless, it was a great coincidence because it was fitting for this month's theme, but also it made the game (which I already loved) even more interesting. Invisible Inc is such a good infiltration tactics game that I strongly recommend it to any turn based tactics lovers.
= SG win - = Gift or Other Win
August's Stats
aka. Revenge of the backlog
Hello fellow assassins,
It's this time of the month again already! August went by really quickly for me and I didn't have as much time as I wish I had for games. I only finished a few games, and sadly fed the backlog quite a lot (add to the shame list that I now have a Xbox Pass 'til the end of march next year… Thanks Kale).
On other bad news for the backlog, I have caved it to the sirens of a F2P (and I blame people talking about it on the BLAEO discord for that, you know who you are…) and I'm pretty addicted to it, so that's sucking a big part of my gaming time too. OH WELL what can you do. I'm also sad to report that for the first time since it started, I failed the "Play a game you won on SG" challenge this past month. SHAME.
I'll promise I'll try to do better next month. I hope you all have a wonderful September! Out of curiosity, are any of you also putting too much time into a F2P instead of your backlog? And if yes, which one?



| Played | Finished | Completed | Backlog+ | Achievements |
| --- | --- | --- | --- | --- |
| 8 | 4 | 1 | 9 | 67 |
EvilBlackSheep
Backlog of Doom
ABC Challenge 2.0 Progress (0/27)
Finished this month:
0 (That starts well...)
96% never played
4% unfinished
</p>
This game was probably my stongest disappointment this month. The premise caught my attention: a roguelike infiltration game with the unusual setting inspired by the tragic Jonestown events. I wrote a more in depth review about why I didn't enjoy this game overall, but it can be summed up to this: the game doesn't deliver on its promises. It gets pretty boring after very few runs (because sadly it's always the same map, just with sections aleatorily moved around) and the different cult leaders personalities are not that game changing, just leading to different endings. Equally, the potential of the context kind of get wasted in a mediocre story telling, leaving the player unsatisfied. It's not an awful game per se, but I can't really recommend it, especially not for the full price they ask for it at the moment sadly.
By far my favourite game I played this month, despite its apparent simplicity and the other good things I've played this month. This game was just such a delightful parenthesis, it gave me a mixed feeling of Firewatch and Animal Crossing, but just the great parts of it both. It's a short adventure where you decide to take a hike at the summit of the island/park where you're spending your summer to catch some phone coverage. That being said, there is so much more than meet the eyes and so many other things to discover that it made a game way less simple than it seemed. I won't spoil too much about it because the discovery is part of what was great, so do yourself a favor and go play it. 100% recommended. #BeachstickballForever
This dice/card deckbuilding roguelike is the last work of Terry Cavanagh (VVVVVV, SuperHexagon) in a genre that finally speaks to me, and I have to say, the man's reputation is deserved. He knows how to make video games with good mecanics that makes you wanna keep playing. If you've liked Slay the Spire, this game might be for you (I'm not saying it's the same though, it does involve different mecanics). The game has both a funny tone, lots of good puns and a compelling gameplay. It has a good run lenght to allow you short sessions, and the difficulty gets more complex as you progress in the levels. I'm taking a break on it right now but I plan to go back to it as soon as they've implemented achievements. Definitely a recommend if you like the genre.
And finally this DLC. I do not have the 2 previous DLCs in the 'stories' series for This war of mine, but I loved the base game so I was really happy to go back to it and put more hours into it. The DLC is only one story with specific new mecanics that were not in the base game, as well as new locations and characters, and a few different endings. This DLC focuses on the importance of the collective memory and relic of a people's history versus the survival of a few individual in a critical time period like war. I encountered a few bugs but nothing too bothering (for me at least) and really enjoyed the story overall. It actually made me want to try the 2 previous Stories DLCs, anybody who played them have an opinion on them?
= SG win - = Gift or Other Win
July's Stats
aka. An unexpected small victory over the backlog
Hello fellow assassins, it's that time of the month again. July started really slow for me and I accomplished nothing in the first half of it but playing Borderlands 2 and Subnautica before taking a well deserved week of vacation. When I came back home however, I managed to finish Subnautica and play a few other shorter games, which made the fight against the backlog somewhat successful this month.
I also came to the realization earlier today that the reason I've been stuck for months (years) now at the same stage of my ABC playlist was because I don't feel like playing those 2 remaining games right now, but Blue also helped me realize it was ok to just give up on them and start a new list that I'd actually play instead (Thank you Blue 💙). So I'm retiring the list for now, I will play those games eventually, but let me present to you the ABC Challenge 2.0. Hopefully this one will get finished.
While making the list I noticed games that, either in early access or episodic have still not been completed for what seems to be year. Any games you have given hope seeing completed?
I hope you all have a good August, see you in a month!



| Played | Finished | Completed | Backlog+ | Achievements |
| --- | --- | --- | --- | --- |
| 11 | 7 | 4 | 3 | 96 |
EvilBlackSheep
Backlog of Doom
ABC Challenge Progress (24/26)
Finished this month:
0 (RIP - Now retired)
4% never played
4% unfinished
54% beaten
38% completed
ABC Challenge 2.0 Progress (0/27)
96% never played
4% unfinished
This took me long enough, but I finally finished Subnautica. This was such a great experience and a refreshing twist on survival/craft games. I won't say too much about the story itself, as I feel the interesting part is for everyone who wanna play it to discover it by themselves, but unless (and it's a big unless) you are phobic of underwater environment (I've read some people found Abzu panic inducing), I strongly recommend the game. I'm already missing the experience.
Girlfriend got me this game during the past steam sales after playing it herself, and I was pretty excited of playing it myself. Yes, it looked a bit scary, but she promised there was no jumpscares (I'm a wuss with those) and the story sounded intriguing. I won't tell you too much into it either because it's part of it to discover the mystery behind it, but it was visually really interesting in a disturbing and creepy kind of way. I think I'd have enjoyed the game even more if I knew more about Taiwan's history, but I still recommend the game if you don't.
I won this from Skatrzoo on SG and it had been on my wishlist for a while so it was really nice to finally play it. The game is an extremely cute point and click with a story based around nature and ancient folk tales. It's very pleasant and the puzzles were all well balanced. It was on the shorter side but totally recommended. The only sad thing about it is that it has limited profile features for a reason I fail to understand (when some garbage games pass those mystery requirements all fine).
Finally came around to play this HoG I won quite some time ago on SG, and it was just meh. Not awfully bad, but far from the best HoGs I've played. Nothing much to say about it.
This free game is only 3 min long to completion, but it has the most adorable design, so if you like cats I suggest you download it and give it a try. As I said, worst case situation, it's only 3 min of your time.
Inside was an horrifying yet beautiful and well made game. Think about it as a great improvement on the studio's previous game, Limbo. There is a bit of exploration involved but mostly some linear puzzle/plateforming. I have to admit though, except conveying that horrifying feeling, the story itself grew more and more confusing, and I didn't really understand it at the end (even less with the secret ending).
I wanted to have great things to say about this game, but I only have one: it is a great game for eye candy screenshot extravaganza. Apart from that, the game is a short yet extremely tedious experience, and I don't recommend it at all. It's inversely proportionally enjoyable as it is beautiful. And it's very beautiful. The game tries to convey some touching message but it's delivered in such a way that I couldn't get emotionnally invested in it (And i'm someone who cried playing that free captain spirit adventure FFS, I'm an easy target for those. NOTHING.). Add to that some quite awful plateforming, tedious collectibles and stupid mechanics to artificially extend the gameplay time and you have it. My recommendation: watch at other people's screenshots but stay away from playing it yourself.
= SG win - = Gift or Other Win