Backlog, Backlog never changes. EvilBlackSheep's profile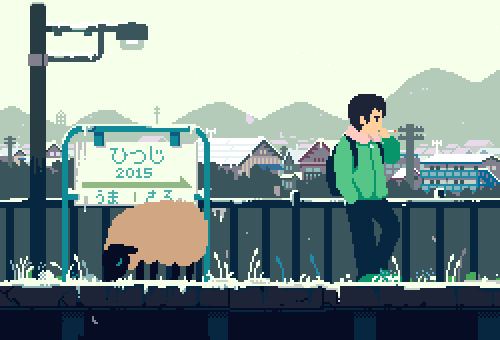 Find me on : Completionist - Astats - TrueSteamAchievements
ABC Challenge masterpost
ABC Screenshot Challenge
A year of backlog fight in review: 2016 - 2017 - 2018
= SG win - = Gift or Other Win
---
A Year of Backlog Fight in Review
Happy New Year again fellow assassins! Best wishes for 2019, may it keep you healthy and bring you lot of free time to fight your backlog.
I hope you're all having an excellent start of 2019. Another long post so sum up my year in gaming, I'm not really expecting anybody to read this but if you do, thanks for your time. This year clearly hasn't been as good as the previous on the backlog fight in quantity (about half games finished compared to last year) but at least it was in quality. Also, I managed to put a dent to my reading backlog this year, so something had to balance. Anyway, without leaving you with my list of favourites, a few honorable mentions that were really good but I had to leave out: Unavowed, Into the Breach, Little Nightmares, Hellblade, Stardew Valley multiplayer, Dishonored or Tacoma. And now without further ado, let's move on to the big list…
By the way, I usually ask you what games have marked your year, but you should go share them on the monthly theme post if you haven't.
Finished: 79
Beaten: 42
Completed: 37
Gifted games (SG + others) finished: 61 (21+40)
Added to the Backlog of Doom: 152
Best month: May (-3)
Worst months: April & December (+17 each)

EvilBlackSheep
Backlog of Doom
Didn't do well against the backlog.
I stand by everything I've written in the past months about this game. This is one of the best P&C I've played, probably one of my favourite one ever even over Wadget Eye games, which I love. I just loved everything about it, from the visual pixely style to the humour and the references. Strongly recommend to any scifi P&C lover.
I didn't think I'd ever put a dating simulator in the list of my favourite games, but there it is. Not only this is funny and has a lot of different outcomes, but the devs have been adding several free big updates since the game's released, adding even more content to the base game. I keep going back to it, and have a blast each time. Note that you can play with up to 3 friends, both online, local coop or a mix of both, and I strongly recommend the multiplayer mode. Give it a try even if you think dating sims are not for you.
One of the games I played at the beginning of 2018 and I could already tell it would make the list back then. Really awesome game with great design and good story, as well as solid character writing. Still love this game as much as I did a year ago when I played it, and strongly recommend it.
I sunk so many hours into this in the first part of 2018, then I took a break on it, but it's really addictive. It's a dungeon crawling deckbuilding game, still in EA but updated every week. Writing about it made me wanna replay it, so be aware of the addiction factor. Recommended to any roguelite lovers, except if you're allergic to deckbuilding.
This game was a real surprise to me. It went totally under my radar until I got it from a friend. And it looked cute and all, but I was just expecting your average indie puzzle plateformer from it, and not much more. Not only it surprised me, but now looking back on 2018 it's still one of the most touching story in the games I've played this year.
In 2018 I also realized I love walking simulators. I find them really soothing and love to take my time and explore environments that tell a story without the necessity of having people to interact with. I really enjoyed Tacoma, but What remains of Edith Finch was definitely the most beautiful one I've played. It might not be a genre you enjoy, but if you do, this one is definitely for you.
This game scratched my itch for a Final Fantasy Tactics game. It is not really the same, I'm afraid, as it introduce a mix of cards and dices deckbuilding in the mix, but it still was great and entertaining, and filled a bit of my needs for that particular tactics genre for a while. If I can't have a PC port of FF Tactics, I'd take a sequel to this game, thank you.
Another great surprise of this year that I didn't see coming until I won the game. I've played a few metroidvania this year but that was the most satisfying (and cutest). You can check my review in my last monthly post, but generally just a good metroidvania with quite a bit of content and a pleasant art style.
So I played both The Banner Saga 2 and 3 this year, but I didn't want to use 2 spots in my list for them and if I'm objective I preferred the second one. The gameplay was similar, but all things considered 2 didn't lock me out of content because I was doing too well. Of course, I recommend to play both as the trilogy's story is one big block and you need all 3 games to reach the conclusion of that epic tale. Great tactics games in general, start with the first if you haven't already.
Another cool roguelite dungeon crawler that I played late this year, and that found pretty addictive. I have put 20 hours into it which was enough to finish the story with one class (there is still 2 more of them) and there is also more content after you've dealt with the final boss (different game modes, etc...). Just really fun overall, and has a demo if you wanna give it a try before deciding if you might like it or not.
Another game I played early on last January and I could already tell it would be one of the highlights of 2018. Sure, it's a RPG maker game, and that should almost automatically exclude it from making the list, but it didn't, that's how much this game stayed with me. I was more ready to cut Monster hunter or Prey from the list than I was to consider removing Rakuen, hell in the end, even Senua's sacrifice didn't make the list because I wouldn't give it Rakuen's spot, even though I admit the games are not even close to the same level of polish. And that's because Rakuen has a story that was really touching all wrapped under that cute and simple design, and sometimes that's what I need from a game.
Now, I had great expectations for this game, and as I said in my initial review it managed to beat them. If you like games with a lot to read with a 'choose your own adventure' format, all with a cool art style and strong references to Moby Dick, this is the game for you. One of the strongest ones I've played in that category.
So let's be honest for a moment, I was a bit torn about putting this game on the list or not. Yes I voted for it in every possible GOTY awards and I clearly sank a more than what's reasonable amount of hours into it (I suspect it's partly why my backlog didn't get played as much as in 2017), but I can see its flaws and why it's not a game for everybody. Story wise this game is weak, but if you like the gameplay (and you might not, some people I've talked to about it found it extremely repetitive, and yes it is a bit), then it's really satisfying and addictive. It's also one of the few games I've had most fun with friends this year and for somebody who usually play solo, that says a lot. I can't deny I've loved it and I'll probably put some more hours into it in 2019.
It took me long enough but I finally came around to play Prey, after having replayed Dishonored earlier this year. (Now I only have Dishonored 2 left to enjoy), and it was a great experience. I got everything I expect from an Arkhane game minus the complete no kill run. It was still very good and a nice change of scenery. Good action FPS with a cool story to back it up.
Like I said in my review, yes this game was imperfect, but I still enjoyed it, and it filled my need for a good use of Lovecraft's universe, and for that it does deserve its place in this list.
Let's see how I did with my plan from last year before deciding what to do for 2019.
Have fun! I definitely had a lot of fun! I might have played less games than in 2017, but most of them were definitely good to great games. Proof is how hard it was for me to narrow it down to only 15 favourites.


Prioritize SG wins and gifts from friends. (Cf. the progress bars above) I think I did great on that. Of course you can always do better, but out of the 79 games I finished this year, 61 were from one of those two lists. Again, the xmas gifts I got in the last week of the year reduce the progression impact on the other gifts list.


Try to improve my completion rate. I didn't do too good on that one apparently. I only went from 63% to 65%, so far from the 75% goal I had. That being said, I was at 69% at some point earlier this year, and a lot of the games I played recently have either a long list of cheevos (some behind DLC) or hard cheevos that don't unlock on a normal playthrough, so I guess it screwed up my completion.


Finish what I started. As last year, mixed on this one. On the plus side, I mostly finished what I started this year, with a few exception, and I revisited some unfinished games from the previous years, but not as many as I wish I had. Still have to work on that.


Keep the backlog expansion as tamed as possible. I did more or less okay with that. Yes, the backlog made more progress than last year, but only because I didn't finish as many games. I did globally add less games to my backlog this year, and nothing I didn't wanna play. (Well lies, I think one of my friend tricked me with a bad game at some point).


---
Progress in 2018
Won on SteamGifts
Jan 1st (140 games) vs Dec 31th 2018 (162 games)
48% never played
3% unfinished
23% beaten
27% completed
41% never played
2% unfinished
28% beaten
28% completed
Gifts & Other Wins
Jan 1st (239 games) vs Dec 31th 2018 (324 games)
0% won't play
55% never played
14% unfinished
14% beaten
16% completed
0% won't play
55% never played
11% unfinished
17% beaten
17% completed
Keeping most of last year's, but with some tweaks.
Have fun! Again, most important point.


Prioritize SG wins and gifts from friends. I'll try to keep improving my completion rate of those two subgroups in priority. I'd like to reach 50% on the gift one as I did with the SG one, but we'll see, it's a very long list.


Try to improve my completion rate. Currently at 65%. Won't set a goal this year, but just try to improve it when I can. Rule One is still a priority over this.


Finish what I started. I'll keep this one too, and will try to do better in reducing those unfinished games started a long time ago.


Keep the backlog expansion as tamed as possible. As before. Not adding anything I don't intend to play to my account.


Go back to and finish my ABC challenge. I don't know what happened there, but I really got sidetracked, and I haven't progressed on this for months. I really would like to finish it.


Have 50% completion for games Added in 2019. Rule "borrowed" from Skanda's goals, sounds like a good idea. Might also go back and do a list for 2018 if I have the motivation, and apply it the same rule. (Edit: Done)


---
State of the Targets on January 1st 2019 (for tracking purpose)
Won on SteamGifts 162 games
41% never played
2% unfinished
28% beaten
28% completed
Gifts & Other Wins 324 games
0% won't play
55% never played
11% unfinished
17% beaten
17% completed
Added in 2018 152 games
68% never played
3% unfinished
14% beaten
15% completed
December's Stats
aka. where the backlog overate on xmas, and is now even bigger
Ho ho ho, fellow assassins! I hope you had a good holiday season for those of you who celebrate, and that you didn't overdose on food, games and chocolates. It's been a busy month, but I managed to take the few days after the xmaspocalypse for myself and got to play some games. Sadly, as I could have anticipated, it was vain to fight the backlog this month, as it exploded come christmas (thanks again to all my friends who fed it). Oh well. Without further ado, I leave you with my reviews for December and will see you in a few days for my 2018 gaming retrospective. Until then take care, and happy new year!



| Played | Finished | Completed | Backlog+ | Achievements |
| --- | --- | --- | --- | --- |
| 14 | 9 | 3 | 26 | 194 |
EvilBlackSheep
Backlog of Doom
ABC Challenge Progress (22/26)
Finished this month:
0 (SHAME!)
12% never played
4% unfinished
50% beaten
35% completed
It had been a while since I've played the first Orwell but it is pretty similar to the first one, without the novelty effect. That's not to say it was bad, I actually enjoyed it, I think it's just fit in the category of "more of the same". The story is slightly connected to the first one while also being independant. If you've played the first one, you'll catch the references but if you haven't I don't think you'll be missing much. Overall what I was expecting of it.
As good as expected, the conclusion to The Banner Saga remains in the continuitiy of its two predecessors. If I have a critic to make on this last part though, is that the better you play, the least content you'll see. Which I only learnt after completing the game and checking for the cheevos I was missing. This makes very little sense to me, but I'm bound to replay the whole trilogy at some point so I'll try to remember to fuck up more to see what I've missed. Not a huge fan of how many achievements are behind a paying DLC I have no interest in either, but what can you do. Still strong recommend if you liked any of the previous ones (and play them all in order).
Despite the more than mixed reviews and the criticism the game has faced after its release, I really enjoyed playing it. Sure, it's far from being perfect, and despite what some seems to think it is not an AAA nor does it have its budget, but I felt like it's one of the best adaptation of a Lovecraftian universe into a video game. People who were complaining it was 3-4h long, they probably missed a lot of content. Another thing needs to be clear when you go into this, it's neither an horror game in the Resident Evil style of game nor is it an action one, but it's an enjoyable skill based investigation game based on the pen and paper system of the same name. Overall, depending on what you expect out of it, it might or might not be the game for you. But it was one for me.
So, there was some sort of miracle and after more than a year after they released episode 2 (and a lot of people thought the game had been abandonned), Robot Circus finally delivered episode 3. The game is as good as it was in the previous episodes, and I would strongly recommend it if it was not for the fact that the last episode has still to be released and seeing how long it took them for this one, god knows when this will happen. (Also if you have a tablet, it might be worth looking into getting the mobile version instead. It seems like the perfectly adapted gameplay for a touchscreen, and it's cheaper).
This game finally came out of early access and I have to say I'm pretty happy with the result. The controls to move your character were a bit unusual at first, but then after a while, you get used to it. It mixes regular dungeon crawling with a card deckbuilding part for your equipment/skills, cards that you can upgrade when you visit the town. I found it pretty addictive and I particularly liked the system they implemented that allows you to pick the size of the next slice of dungeon you're gonna explore depending on the free time you have at the moment. I can't encourage you enough to try the demo available on their steam page and see if it's a game for you.
I revisited this cute 3D hidden object game as they added a few levels for christmas. My opinion on this stands the same as when I first played it.
A surprisingly good metroidvania with more content than I was expecting. It flew a little under my radar before I won it from SG (thanks again cj!). It took me 15-20 hours for a first playthrough, and from what I collected there is new content in the new game +. All of that goodness wrapped in an extremely cute art style and enjoyable music. If you like metroidvanias, I really recommend this little gem.
At first, I simply thought it was a puzzle game where you go from an archipelago to another while solving puzzles to progress further, but it turned out this is an excuse for an introspection about relationships. Most of the puzzles consist in having to move different type of boxes to allow yourself to reach the next totem, and unlock the next island. Nothing too simple but nothing so frustrating it made me wanna drop the game either. It was a beautiful and relaxing short game, which I recommend to everyone if those type of games don't get you frustrated (which would be counter productive).
Another hidden gem for Point & Click lovers. Fair warning first, this is only episode one, the second episode is not out yet (the dev works alone but he's actively working on it), so the story is not complete. That being said, it was so funny that I can't pass to recommend it. You follow the two blacksmiths who forged Thor's hammer on their adventure to collect ingredients to fullfil a request of the gods. The game doesn't take itself too seriously and even though that first part is short, I really had a blast with it. A great way to finish the year.
= SG win - = Gift or Other Win
November's Stats
aka. The backlog monster keeps growing
I'm gonna be honest, this was a disastrous month for the backlog fight. As bad as when I got Monster Hunter World earlier this year. Basically, except for a small exception, I've only been playing Prey. A lot of it. (At least it was good). I've decided to try and catch up with 2018 games I've been intended to play as soon as I got them (but clearly didn't) in December. Which seems to fit right in the monthly theme, so this is perfect. I didn't manage to play anything for the past month's theme, and even fed the backlog with a few bundled games as well as some from the chrono.gg coin shop. Hopefully I can have some gaming done before it gets busy with the holiday season, and the backlog gets fatter with xmas & the winter sales.
So, what about you, what are your plans for december?



| Played | Finished | Completed | Backlog+ | Achievements |
| --- | --- | --- | --- | --- |
| 4 | 2 | 1 | 7 | 95 |
EvilBlackSheep
Backlog of Doom
ABC Challenge Progress (22/26)
Finished this month:
0 (SHAME!)
12% never played
4% unfinished
50% beaten
35% completed
This was a great game, with an interesting way of entangling 4 different stories while still telling each of them individually. I really enjoyed playing it, and it turned out being more appropriate than it seemed for the beginning of november and the celebration of the century since the end of World War I. I'll have to revisit it as some options can only be seen once you've played further in the other stories. A great way to make choices matter too. Definitely a strong recommendation.
That game ended up eating most of my gaming time this month. I shouldn't be surprised when once again an Arkane game takes me way more than what HLTB says it should. I had to go through every nook and crannies of the station, getting all the collectibles stuff, finding every single individual in the employee manifesto and of course doing every single side quest before moving on with the story. I had a no human kill playthrough with only human powers, which means I'll eventually go back to the game for a different kind of run, but for now I think I need to take a break and play something else. Anyway, it was a really great game, as I was expecting from Arkane Studio. Solid RPG experience, cool story and a lot to do and explore. Strongly recommended.
= SG win - = Gift or Other Win
October's Stats
aka. Spooktober didn't get that spooky
Hello fellow assassins, I hope you didn't overdose on candy yesterday. I didn't do as good as I planned on backlog fighting this past month, especially not with scary games, but I did play some really good games (and I think I'm mostly detoxed from Monster Hunter World). Other than the games in the assassination report, I also played some of the new Reign: GoT game on my phone (if it's on the phone it doesn't count as in the backlog, right?). The game is great if you liked the previous Reigns and are into Game of Thrones but be warned, it gets extremely spoilery so be sure if you wanna play it that you're caught up til the very end with the tv show (Massive spoiler for the last episode of the series within 5 minutes of the game). Have you been playing spooky things too in October?



| Played | Finished | Completed | Backlog+ | Achievements |
| --- | --- | --- | --- | --- |
| 11 | 6 | 3 | 10 | 69 |
EvilBlackSheep
Backlog of Doom
ABC Challenge Progress (22/26)
Finished this month:
0 (SHAME!)
12% never played
4% unfinished
50% beaten
35% completed
It's a pretty basic RTS game with a cute graphic touch, but I really wished I liked it more than I did. It's not bad per se, but there is so many better RTS out there to be played that I can't really recommend it either. Maybe as a first approach to RTS, as you only really have to worry about moving your troops and capturing/upgrading/converting buildings, but at the same time, the difficulty creeps up pretty fast and the AI feels at time like it's cheating (like sending troops to the exact same building you do at the exact time you click, with the impossibility for you to redirect said troops), so it might just get beginners not wanna play any RTS after that. Okayish, but not great.
This game was great (and greatly disturbing). I had been wanting to play this for a long time, despite being a wuss when it comes to horror games, but luckily this was not based on jumpscares so I was fine the whole time. The gameplay itself is close to something like Inside, but with a bit more depth of field. It has a great visual style, and the story is a bit open to interpretation, but that's not a bad thing. We were talking about it with Blue earlier this month, the game has a lot of similarities with the movie Spirited Away, even though the story itself has nothing to do with it. I really recommend it if it's in your backlog, or even if you want to get it, well worth playing. Speaking of, if any of you played the DLCs, please let me know if they're worth it, I've been considering buying them during the halloween sale as they're at their lowest.
I was lucky enough to win this at the beginning of the month, and it felt perfect for the monthly theme. I had heard so much good about this game prior to playing it that I was a bit scared to be disappointed, but it was not the case at all. The game lived up to the hype for me, the only part I kind of disliked was the fighting bits, but it's not predominent in the game, and you can adjust the difficulty to your preference. Played with headphones as recommended, the game brilliantly creates the feeling of constantly hearing voices in your head (or in Senua's), and it was making me feel a bit anxious at times. Somehow, the game also triggered my fear of heights in some short parts and made me feel dizzy, but it was specific to me I assume. Overall it was a great game and I strongly recommend it.
I was really curious about this one, but I was scared to be disappointed. Part of it came from the fact that the friend who gave me this key told me he had played the non Frostbite version a long time ago and it was meh, but also because a while ago I had played Displaced, expecting something and then being let down on most of it. Well, turns out ICY was everything I wish Displaced had been, with a touch of snowpocalypse. The game is a mix of text based adventure (most of it), craft/collect survival elements and some turn based tactical fights. If it's sitting in your backlog and those elements sound appealing to you, give it a try. (Dont expect the game to be as long as my playtime seems, I had the game on pause a whole afternoon, which added to the playtime, but it's still a solid adventure.)
I was happy to go back to this game with the recent release of the beach DLC. It's only one new universe (so a pack of a few new scenes) but the DLC is cheap and it has the same price ratio of things to find than the base game itself. If you liked the original, the DLC is worth it.
This game was fantastic. And sad. And heartwarming at the same time. I would describe it as Schindler's List with robots. It's a story about two children trying to survive through what is clearly world war II (the devs even explain it at the end, in case you had missed all the hints), but the nazis are now robots and jewish people are just people wearing red. The puzzles are not difficult, the sneaking is just right if you take time to think before running into it, and overall the game mecanics are polished enough to let you pay attention to the story. The visual style is adorable and the game, without being "fun" is really compelling. It might have rained on my face a little at the end. Highly highly recommended.
= SG win - = Gift or Other Win
September's Stats
aka. Lots of playtime, not that much progress
Another month mostly spent between Monster Hunter World and Stardew Valley, but at least I did manage to play other things, including some really interesting games. I haven't been sleeping much, which is always a plus when it comes to the backlog fight, but my two big time sinkers have made the progress not that spectacular. However, I did have a lot of fun, which is what matters most. And now, it's this time of the year again when I do play my horror games, so let Spooktober begin. What about you guys, any specific plans for october?



| Played | Finished | Completed | Backlog+ | Achievements |
| --- | --- | --- | --- | --- |
| 14 | 10 | 5 | 11 | 178 |
EvilBlackSheep
Backlog of Doom
ABC Challenge Progress (22/26)
Finished this month:
0 (SHAME!)
12% never played
4% unfinished
50% beaten
35% completed
A very short game with an unusual gameplay, which turned out to be a really interesting way of storytelling. For those who haven't heard about it, the whole game play as you navigating through a smartphone interface and trying to piece together the story of that lost phone's owner. For that, you get to access texts, emails, messages and unlock various applications to learn more about what happened. I won't get into spoilers territory as the game is pretty short so I'd recommend you play it instead.
This game is sort of a sequel to the game above, but only if you consider that the gameplay is what links them together. The story is completely independant, making the order you play the games totally irrelevant. It was as interesting as the first one, they both try to touch serious subjects through that minimalistic gameplay. Recommended as well, I hope the studio will make more of those.
Relaxing puzzle game, in the direct continuity of the first one. I wouldn't just sit there and play this but it's perfect for when I'm watching a movie/tv show, or my brain is too fried after a day of work to get into something more intense. I wouldn't recommend it for completionists though, as to get the achievements I'm still missing, you'd had to more than double the playtime with replaying levels over and over to grind the money. I remember doing it for the first one, i'm not gonna inflict that on myself another time. Ain't nobody got time for that.
I'm trying to pick back up games in my unfinished category that I have dropped a long time ago when I was starting a lot of games but never focusing enough to really finish many of them. Card City Nights was falling into that category. By the makers of Ittle Dew, it is in the same universe but it's just a card game, vaguely reminding me of the card game in Final Fantasy 9, but not quite as good. It's an entertaining "side game" though and I had fun with it. I might look into the sequel, but maybe if you don't have it yet in your backlog, look directly at the sequel, it seems more polished.
I can't believe I'm almost clocking 200h in this game already... I've been slowing down a bit after I finished the last mission story but I'm still having fun hunting with friends, which I think is the best part of this game. Story wise it's pretty basic filler, so it's clearly not a game for those who look for a solid storytelling in every game they play. Other than that, it's a classic Monster Hunter, but more beginner friendly as for once, it actually explains to you the basics instead of just dropping you there and expect you to already know how to play (which was the impression I had with every other MH game I played in the past). Monster Hunter games are either for you or not for you, it's hard to explain but it's one of those series that is polarizing when it comes to liking it or not. I obviously loved it, but I don't recommend (or not recommend) it unless you know if you like monster hunter in general or not. My advice would be to watch a few gameplay videos and see if you're interested for yourself. Really had a blast with my friends though.
Another unfinished game I picked back up and it was a nice adventure, even though a bit grindy in parts, but only because I like to do a lot of side quests. For those who haven't heard of the series, you play a group of D&D players sitting at a table with their DM and playing an adventure. I really like the meta tone of the series and this one is definitely more of the first, but better. (I tried to go back to the first one too but apparently all save files got erased in an update at some point, and I prefered to finish this one first than restarting the other from scratch). I'm curious about Galaxy of pen and paper, if any of you have played it, feel free to tell me if it's worth it in the comments.
This is a truly hidden gem. Thanks again to Adelion both for the discovery and a copy of the game. Now, don't let the simple graphics nor the fact that the game got poorly bundled not long after its release fool you, this game was really interesting. Basically you're stuck in a time loop relieving the last 12 minutes of your life before an asteroid kills you until you can find a way to escape the situation. Those 12 minutes are playing real time as you go through the game and try to advance the situation. Luckily between each iteration, you keep your knowledge of your various discoveries. There are a lot of endings (basically every achievement is a different ending, plus a few "failure" ones that don't unlock achievements) and the more I played the more I wanted to know.
Just a casual jigsaw game and certainly not the best of them. I'm partly responsible for the insane play time I have on this, as I didn't realize til the very last puzzle that the game saves your progress if you exit before a puzzle is finished. To my defense, it's not very clear either. Anyway, the puzzles were okay, but it's not even as practical as completing a puzzle on Jigidi. Okay as a side. I wish I knew a good jigsaw game to scratch my puzzle itch, or I'm gonna end up buying physical ones again.
My new favourite Wadget Eye game is here. Surpassing the love I had previously for Shardlight, Unavowed is a mix of everything Wadget Eye do well (great narrative, cool pixel art style, no nonsense P&C...) plus some (multiple playable characters, multiple ways to solve each investigations, multiple endings...). It offers a great story but also great replayability, making me eager to have at least another playthrough, and to also listen to the dev commentary. Highly highly recommended for P&C fans.
Last but not least, as I mentionned last month, I started a fresh co-op playthrough of Stardew Valley with my girlfriend after they officially released the last big patch. Turned out that not only it was delightful to play together, but also there was a lot of new content since the last time we both played it, and we kept finding new things. Yesterday at last we finished to repair the community center and even though we're not done playing it felt both sweet and sour at the same time. It felt good to restore the community center and ruin JojaCorp but at the same time, I liked visiting the Junimos and now they're gone and all we have left is that giant junimo plushie in our bedroom. If you still haven't tried Stardew Valley after all this time, WHAT ARE YOU WAITING FOR?
= SG win - = Gift or Other Win
August's Stats
aka. A lot of Monster Hunting, not so much backlog killing
Hello fellow assassins… It's september first already, time is flying! I hope you all had a great summer (or winter for the south hemispherians) This month wasn't really a success for me in the fight with the backlog, to say the least. Which is kind of weird to say considering I've put a lot more of hours in gaming this month than any previous month this year, or so I think. I've played 150h but most of them went in Monster Hunter World and Stardew Valley (coop mode), and barely finished anything. Plus the backlog has exploded with great games this month (I was weak and bought 2 games on their release day (Monster Hunter and Two Point Hospital) plus a few others from bundles, yet I haven't tried most of them yet. SHAME.
What about you, was August productive? Did any of you got caught in Monster Hunter or any other game?



| Played | Finished | Completed | Backlog+ | Achievements |
| --- | --- | --- | --- | --- |
| 4 | 2 | 1 | 13 | 70 |
EvilBlackSheep
Backlog of Doom
ABC Challenge Progress (22/26)
Finished this month:
0 (SHAME!)
12% never played
4% unfinished
50% beaten
35% completed
I had this game sitting in my backlog for years, as when I got it, it was incompatible with my previous PC build for some reason (as in, it wouldn't even start even though the PC was above the recommended configuration). Thankfully, it got picked for me for August's Pay or Play so I decided to give it another try, and it ran perfectly well on my current PC. It's a really nice post-apo action/adventure game, not an AAA but still very enjoyable and fun to play. I didn't like EVERYTHING about the story line, but as it's an action game I'm not too picky, and I liked the universe. Overall, it didn't age too bad (you see it's a bit dated, sure, but it still holds up) and it's worth picking if it's sitting in your backlog and you didn't give it a try yet.
After I last posted about this game and how amazing I think it is, the game got updated with 2 more cases. One really short and one more of the average size of the previous ones. It was so nice to go back to it, I hope they add more or release a sequel. Still a strong recommendation.
= SG win - = Gift or Other Win
July's Stats
aka. where the floor is lava and the sheep is roasted
Hey fellow assassins, how have you been in this past month? With the heat slowly killing me (and my computer), I had to limit my gaming time, but at least I've been playing some great games. My plan for August is pretty much the same: survive the heatwave and play some games the days it's not too hot to stay at the PC for extended time. So many good games are going out all together, it's hard to resist to feed the backlog. Anything specific you're looking forward to this month?



| Played | Finished | Completed | Backlog+ | Achievements |
| --- | --- | --- | --- | --- |
| 12 | 9 | 6 | 8 | 118 |
EvilBlackSheep
Backlog of Doom
ABC Challenge Progress (22/26)
Finished this month:
0 (SHAME!)
12% never played
4% unfinished
50% beaten
35% completed
One of my favorite of this month. I love good walking simulators (understand: not too sluggish and with interesting story/things to discover) so I was really please by Edith Finch. I found the design really gorgeous and loved all the smaller stories piecing up together to tell the whole story of this family. Strong recommend if you like games that focus on story telling.
I finally found some friends to play TTS with, and that was a really fun time. There is not much to explain about this one, it is literally what it says it is. It provides a virtual environmment to play table top games with your friends across the internet. You pick the games themselves in the steam workshop, so the sky (and I assume lawsuits) is the limit. This is neither a recommend or not, as it's a very specific thing that does what it says pretty well.
One of the game that was picked for me in July's Pay or Play, and it turned out to be way longer than I expected. Mostly because I'm bad at navigating a maze. It's a gorgeous underwater metroidvania with a lot to explore and discover. The main story is okay, but the game really shines in the exploring part. It introduces new mechanics as you upgrade your submarine and progress in the game. If you're into metroidvania it's definitely worth giving it a try.
After that, I needed a short game to take a break in the middle of the month, so I finally played the free episode in the Life is Strange series of games, The Awesome Adventures of Captain Spirit. It's more like a glorified demo/introduction to Life is Strange 2, presenting the new main character. I really liked it (even though it does hit way too close to home for comfort) and even if there is a few clichés, things still look well done. I won't spoil it as it's a free short game but if you liked Life is Strange I strongly recommend trying this one for yourself.
It's one of the only thing I got for myself during the steam sales, as I had heard it was a nice hidden object game and it was really cheap. It's gorgeous and entertaining (it's not an Artifex kind of HoG, there is no story per se, just items to find in still scenes). The only little thing that unpleasantly surprised me was how needy the game was. It's just still scenes (with sometimes a bit of background animation) yet it was making my laptop GPU overheat and the laptop shutdown, while HoGs with more animation/cinematics run just fine. Still a really nice HoG that I'd recommend if you PC specs are not a problem.
Skanda picked this one for me for the challenge me, and it was way better than I expected. It's an adventure roguelite with beautiful pixel art and a great soundtrack. The panel of characters have different playstyles which keep the game fresh. Each run of the game is about an hour long, which I find is a good balance, and you unlock more things for your future runs as you go. I'll put a few more hours into this one for sure.
It was another nice walking simulator I finally got around to play this month. It puts you in the shoes of a man going to work a summer in a natural park in a watchtower. It was so nice to have a virtual outdoor adventure while being able to stay inside in the less hot environment (I'd lie if I said cool). The game has an interesting story telling and a great way to plant an atmosphere. Another great recommend if it's your kind of game.
Out of all the great games I've played this month, this was the best of them. I waited for a long time before playing this as I was told the cliffanger at the end was worse than at the end of the first one, but with the final episode coming out last week, I finally got at it. It is hard to talk about the story without spoiling it, so I'm gonna skip on that. Basically the game picks up right where the first one finished, so if you haven't played it, this is where you need to start. As the first one, Banner Saga 2 is a great turn-based tactics game with a solid storyline and hard choices to make. I absolutly recommend the series, but you need to play them in order. Can't wait to play the 3rd, probably will talk about in my august report.
Last but not least, I finally played this P&C, and it was great. And horrifying. I wasn't prepared for a pixel art P&C to jumpscare me that much (yes, I'm a wuss when it comes to horror games). That being said, the story was really good and it got me hooked for more. Good thing season 2 is sitting on my backlog. Recommended if you like P&C in the line of Wadget Eye games, with a bit of horror atmosphere (Think Lovecraft or Poe).
= SG win - = Gift or Other Win
June's Stats
aka. Slow progress but it's alright.
Hello fellow assassins, how has your June been? I can't believe we're already halfway through 2018. I guess it was even more a shock than any other years because we basically had no spring here. It went from being cold and rainy til the middle of June to suddenly summer hot in less than a week.
I didn't finish a lot of games this month, mostly because I went back to Terraria and played quite a lot of it. Then on the last week of June I went to visit the GF and did zero gaming at all. At least I didn't add many games to the backlog, and so far bought nothing during the steam sale (but it's not over yet). I did have a moment of panic after some issues I had with the humble support and activated 2 of the games from the last monthly that I would probably kept unactivated for now, but oh well. That being said, for once i'm not too upset the backlog got a short victory, as I'm still happy with what I did and I enjoyed what I played. We'll see how July goes.
What about you guys? What are your plans for the summer (or winter if you're in the south hemisphere)? More time for gaming or more time for RL stuff?



| Played | Finished | Completed | Backlog+ | Achievements |
| --- | --- | --- | --- | --- |
| 8 | 4 | 3 | 5 | 110 |
EvilBlackSheep
Backlog of Doom
ABC Challenge Progress (22/26)
Finished this month:
0 (SHAME!)
12% never played
4% unfinished
50% beaten
35% completed
I went back to Dishonored to play the DLCs before moving to the second game. I only played the two story DLCs and left aside the one that is just challenges as I wasn't really in the mood for that. Both of them put you in the place of Daud instead of Corvo, and let you see his quest for redemption. They happen in parallel of the main story. The first one, The Knife of Dunwall starts right after you kill the empress. The Outsider sends you on the trails of a mysterious woman. The second, The Brigmore Witches continues the story directly after the first one, so you should play them in order. I went for both clean hands (no kill) and ghost (no detection) as in my last playthrough of the main game and had a lot of fun. I loved seeing Daud's side of the story and the whole thing being tied to the main story in different ways. Definitely one of the best quality DLCs I've played and well worth playing if you liked Dishonored. Can't wait to play the next game.
This little indie title has been on my wishlist for a while when I won it on SG but it even exceeded my expectations. Sure it's not very long, but if you like PnCs and things like Twin Peaks or the X-files, this game is definitely for you. You play as Detective McQueen, member of the Darkside investigation department (basically all things paranormal) in seven different cases. The whole thing is full of references and humour, all wrapped in a nice pixel art style. I really had so much fun with it and I wished there was more. Hopefully the devs will sell enough copies to start working on a sequel. Strong recommend.
Nothing mind blowing in this HoG, but it fills it role and it does it pretty well. Don't let the fact that it's really cheap or was quickly bundled fool you, it's actually on the Artifex level of HoG. Classic HoG story, puzzles and HoG scenes, but good quality ones. Not the best ever but also nothing to be shy about.
I finally got around to play Last Day of June... on the last day of June (yes, a little for the meme). I'm a bit torn about this game. On one side, I loved the art style, found the story very bittersweet but still nice, but one of gameplay mecanic (or should I say lack of one feature) made me cringe a little. Without spoiling the story, part of the gameplay relies on replaying some scenes over and sadly, there is no way to skip cutscenes you have already seen. For one, it feels like they try to inflate the already short lenght of the game, but more annoyingly, it gets tedious to get through an otherwise really cool concept. I'm still happy I played it and recommend it if you can get over that missing feature.
= SG win - = Gift or Other Win
May's Stats
aka. where some progress is finally made against the backlog
Another month is over, time is passing scarily fast. How have you been fellow assassins? Backlog wise at least, may was a good month for me. I managed to keep things in control even while activating a few games from bundles. I have to admit the monthly theme helped a lot, thanks Skanda for organizing it! My addictions are still ongoing, and I'm trying my best not to buy Moonlighter and create a new one, but I managed to finish some other games too in the meanwhile. Hopefully I'll keep the momentum this month too, but I've been wanting to go back to Terraria and we all know how those things end…
| Played | Finished | Completed | Backlog+ | Achievements |
| --- | --- | --- | --- | --- |
| 17 | 11 | 4 | 8 | 111 |
EvilBlackSheep
Backlog of Doom
ABC Challenge Progress (22/26)
Finished this month:
2
12% never played
4% unfinished
50% beaten
35% completed
As I was expecting from Amanita Design, this game had extremely cute graphics and sounds, coupled with a nice point and click gameplay. I hadn't play the previous Samorost, but it didn't matter, as the story contains itself within the game, and I didn't feel like I missed anything by not having played the 2 first games yet. I highly recommend it if you like P&Cs, it's definitely a nice one.
I was really excited when I received this late birthday present, as it was a game I was really curious about. My friends who had played it kept saying it was hilarious, and it was coming from people who are not specifically into dating sims. It did not disappoint. Each game take from 1h30 to 2h depending on the option you pick at the start, but the replayability is really high (according to the ingame stats, there is over 1000 different events to encounter, several endings and secret endings for each characters, etc...). You can either play it alone or with up to 3 of your friends, which I've been told is even more hilarious. Basically, you're playing one of 4 different students in a monster highschool, and try to survive your way through the last weeks of school while getting a date for the prom. It's extremely silly, very funny and the design is quite neat. A rec, even if you think you don't like dating sims.
Ugh this game. At first, I have to admit it was cute and fun but it became very repetitive and grindy quite fast, yet I had to keep playing because i didn't want to stop while missing only one achievement that seemed attainable. It took more than 30 hours of quasi idling to get that last one, and half or more of the playtime was letting the game run as I was working, and clicking once in a while. The only reason I completed this is because it was a SG win, but I don't recommend it.
A cute little winter themed pinball game. There is not much to say as it's pretty simple. It only has one pinball table but at the same time the game is quite cheap. I played it with the pad and it wasn't the most responsive controls for a pinball game i've played, but it was ok.
I had been playing this tower defense for a while now, and had been stuck at some point because I used the wrong strategy. I decided I wanted to go back to it and realized my mistake, and managed to finish this game, which had me stuck on the ABC challenge for a while. It's a cute tower defense where you play as the Devil, owning an appartment complex. You goal is to attract different kinds of monsters to settle in your appartments, pay rent and defend the building against the heroes who come try to attack and rob you blind. It was fun if you're looking for a cheap tower defense.
Wuppo was such an adorable adventure plateformer! I'm glad I finally played it, as several people had recommended it to me. The visual style is absolutely adorable, there is quite a bit to explore even apart from the main story. There is also a boss rush mode but I haven't had time to try that part for now. At least another game from my ABC list down, it's not an hardcore plateformer (obviously, if I played and enjoyed it) but I recommend it.
I was really intrigued by the concept of this game that was described as a sidescroller RPG. It was really interesting even if some events were a bit repetitive, I enjoyed the whole experience. You're a dwarf trying to build a townbase as you raid the rest of the area for ressources, as well as filling numerous request for NPCs. There's some building/upgrading, crafting, exploring, fighting and more. I had a few bugs at the beginning but then no more until the end. The only part that wasn't the best was the few plateforming puzzle parts as the mecanics were quite weird (since when if a plateform you're standing on moves, your character doesn't?). All the achievements are bugged sadly, but the devs are apparently working on fixing this at the time of this post. Might revisit the game once they can be unlocked.
A really cool match-3 game with a story about computer hacking/security, and a really interesting, very pink, visual style. It might not have achievements but there is quite a lot to do in the game, and some game mecanics are more complicated than it first seems. A recommended hidden gem if you like match-3 and puzzle solving.
This is a port of a mobile game, and sadly the mobile plateform is more adapted to it, as it is more for short games while you're waiting for other things. The game is fun, but sadly there is not much diversity in it. The dungeon deck you're fighting against is always the same shuffled in a different way, and only your abilities cards can vary, which bring a bit of repetitivity. That being said, for the price it's a fun game but i recommend getting the mobile version instead. Also, check the other game of the same devs, Card Thief. I played it on mobile and it had more of a sense of progression to it.
The most recent Amanita Design game. As usual, cute design and P&C mecanics. It hasn't dethroned my favorite AD games though because it lacks a bit of substance. The game is nice, don't get me wrong, but the story is extremely basic (you're chasing after a cherry) and assembled together by little scenes without much transitions between them. Still enjoyable, but play their other games first maybe.
When they first announced this game, I was really excited as it sounded like Final Fantasy Tactics (best FF game) with an addition of deck building element. But then after release, I was hesitent to buy it because the reviews were really mixed and a lot of people seemed disappointed. I was estatic to win this on SG and immediately got to it. I guess because I went it with lower expectations I was pleasantly surprised. Sure it is not FF tactics, and there is a bit of RNG involved (because of the dice rolls), but it was never to the point where it became infuriating, contrary to other games with heavy RNG. The story was ok, the design absolutely adorable and the gameplay pretty satisfying to me. I'll probably go put a bit more time into in after I'm done writing this post as I finished it 5 minutes before midnight last night, and wanted to go back finish a side activity I had left aside. A recommend for me.
= SG win - = Gift or Other Win
April's Stats
aka. The addiction got worse and the backlog exploded
Hi everybody, another month is over so it's time for another update. So… hum… remember my last update where i was telling you about my addiction to Slay the Spire? Well… not only it didn't get better, but I developed 2 more game addictions, to Civilization VI and For the King. So despite some good amount of gaming this month (even if work was busy), I didn't slay many games from the backlog. Also, I received some really nice birthday gifts (thanks again) so it kind of got out of control, like every year in april and december. On the plus side, all I played this month was really good and satisfying gaming. I also revived my 3DS and started playing Pokemon Ultra Sun, and I've sunk about 30 60 hours into that, mostly when I was outside of the house. How have you all been doing this month?



| Played | Finished | Completed | Backlog+ | Achievements |
| --- | --- | --- | --- | --- |
| 8 | 3 | 3 | 20 | 86 |
EvilBlackSheep
Backlog of Doom
ABC Challenge Progress (20/26)
Finished this month:
0
(SHAME!!!)
15% never played
8% unfinished
42% beaten
35% completed
Lara Croft GO is a pretty cool and relaxing turn based puzzle game where you have to guide Lara across a more and more complex series of levels. I really had fun with this and played it over a week end. It was the right amount of difficulty I'm looking for in a puzzle game and introducing new mechanics with every set of levels. It's also visually very polished and pleasant, and makes pretty great screenshots. I highly recommend it if you like puzzle games (It also exist on Android. It was a bit uncomfy on my small smartphone, but on a tablet it's probably way more enjoyable).
I had high expectations for this game when it was on my wishlist, and they were met and exceeded. It's basically a choose your own adventure Moby Dick. You're the captain and your ultimate goal is to find the elusive white whale but you start from almost nothing and have to prepare yourself for this ultimate confrontation. You recruit your crew, improve your ship, hunt whales and explore the world map. It was really addictive and even tho I first went in thinking I'd not go for completion, I ended up liking it so much that I went for every single last achievement before going to finish the story. A really great hidden gem.
Hidden Paws is a really cute, yet quite different hidden object game. Forget what you know about HoG, this has nothing to do with your usual Artifex Mundi game. In this one you move your camera around each 3D scenes, trying to find every cat and yarn balls that are hidden away. The design of the game is really lovely, but sadly there is one flaw, which is quite an annoying one. The camera movements are inducing quite a lot of motion sickness. I was prepared thanks to Lenor's warning from her last post, and still it did hit me pretty hard. I had to play the game through short sessions of 2 or 3 scenes max at the time, as I was getting really dizzy. I hope the devs address that issue in their next game as I think it's really worth playing.
= SG win - = Gift or Other Win