Backlog, Backlog never changes. EvilBlackSheep's profile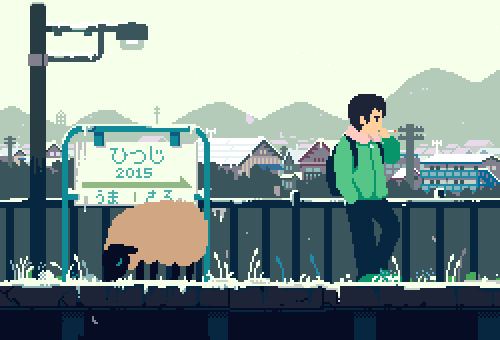 Find me on : Completionist - Astats - TrueSteamAchievements
ABC Challenge masterpost
ABC Challenge 2.0 masterpost
ABC Screenshot Challenge
A year of backlog fight in review: 2016 - 2017 - 2018
= SG win - = Gift or Other Win
---
August's Stats
aka. Revenge of the backlog
Hello fellow assassins,
It's this time of the month again already! August went by really quickly for me and I didn't have as much time as I wish I had for games. I only finished a few games, and sadly fed the backlog quite a lot (add to the shame list that I now have a Xbox Pass 'til the end of march next year… Thanks Kale).
On other bad news for the backlog, I have caved it to the sirens of a F2P (and I blame people talking about it on the BLAEO discord for that, you know who you are…) and I'm pretty addicted to it, so that's sucking a big part of my gaming time too. OH WELL what can you do. I'm also sad to report that for the first time since it started, I failed the "Play a game you won on SG" challenge this past month. SHAME.
I'll promise I'll try to do better next month. I hope you all have a wonderful September! Out of curiosity, are any of you also putting too much time into a F2P instead of your backlog? And if yes, which one?



| Played | Finished | Completed | Backlog+ | Achievements |
| --- | --- | --- | --- | --- |
| 8 | 4 | 1 | 9 | 67 |
EvilBlackSheep
Backlog of Doom
ABC Challenge 2.0 Progress (0/27)
Finished this month:
0 (That starts well...)
96% never played
4% unfinished
</p>
This game was probably my stongest disappointment this month. The premise caught my attention: a roguelike infiltration game with the unusual setting inspired by the tragic Jonestown events. I wrote a more in depth review about why I didn't enjoy this game overall, but it can be summed up to this: the game doesn't deliver on its promises. It gets pretty boring after very few runs (because sadly it's always the same map, just with sections aleatorily moved around) and the different cult leaders personalities are not that game changing, just leading to different endings. Equally, the potential of the context kind of get wasted in a mediocre story telling, leaving the player unsatisfied. It's not an awful game per se, but I can't really recommend it, especially not for the full price they ask for it at the moment sadly.
By far my favourite game I played this month, despite its apparent simplicity and the other good things I've played this month. This game was just such a delightful parenthesis, it gave me a mixed feeling of Firewatch and Animal Crossing, but just the great parts of it both. It's a short adventure where you decide to take a hike at the summit of the island/park where you're spending your summer to catch some phone coverage. That being said, there is so much more than meet the eyes and so many other things to discover that it made a game way less simple than it seemed. I won't spoil too much about it because the discovery is part of what was great, so do yourself a favor and go play it. 100% recommended. #BeachstickballForever
This dice/card deckbuilding roguelike is the last work of Terry Cavanagh (VVVVVV, SuperHexagon) in a genre that finally speaks to me, and I have to say, the man's reputation is deserved. He knows how to make video games with good mecanics that makes you wanna keep playing. If you've liked Slay the Spire, this game might be for you (I'm not saying it's the same though, it does involve different mecanics). The game has both a funny tone, lots of good puns and a compelling gameplay. It has a good run lenght to allow you short sessions, and the difficulty gets more complex as you progress in the levels. I'm taking a break on it right now but I plan to go back to it as soon as they've implemented achievements. Definitely a recommend if you like the genre.
And finally this DLC. I do not have the 2 previous DLCs in the 'stories' series for This war of mine, but I loved the base game so I was really happy to go back to it and put more hours into it. The DLC is only one story with specific new mecanics that were not in the base game, as well as new locations and characters, and a few different endings. This DLC focuses on the importance of the collective memory and relic of a people's history versus the survival of a few individual in a critical time period like war. I encountered a few bugs but nothing too bothering (for me at least) and really enjoyed the story overall. It actually made me want to try the 2 previous Stories DLCs, anybody who played them have an opinion on them?
= SG win - = Gift or Other Win
July's Stats
aka. An unexpected small victory over the backlog
Hello fellow assassins, it's that time of the month again. July started really slow for me and I accomplished nothing in the first half of it but playing Borderlands 2 and Subnautica before taking a well deserved week of vacation. When I came back home however, I managed to finish Subnautica and play a few other shorter games, which made the fight against the backlog somewhat successful this month.
I also came to the realization earlier today that the reason I've been stuck for months (years) now at the same stage of my ABC playlist was because I don't feel like playing those 2 remaining games right now, but Blue also helped me realize it was ok to just give up on them and start a new list that I'd actually play instead (Thank you Blue 💙). So I'm retiring the list for now, I will play those games eventually, but let me present to you the ABC Challenge 2.0. Hopefully this one will get finished.
While making the list I noticed games that, either in early access or episodic have still not been completed for what seems to be year. Any games you have given hope seeing completed?
I hope you all have a good August, see you in a month!



| Played | Finished | Completed | Backlog+ | Achievements |
| --- | --- | --- | --- | --- |
| 11 | 7 | 4 | 3 | 96 |
EvilBlackSheep
Backlog of Doom
ABC Challenge Progress (24/26)
Finished this month:
0 (RIP - Now retired)
4% never played
4% unfinished
54% beaten
38% completed
ABC Challenge 2.0 Progress (0/27)
96% never played
4% unfinished
This took me long enough, but I finally finished Subnautica. This was such a great experience and a refreshing twist on survival/craft games. I won't say too much about the story itself, as I feel the interesting part is for everyone who wanna play it to discover it by themselves, but unless (and it's a big unless) you are phobic of underwater environment (I've read some people found Abzu panic inducing), I strongly recommend the game. I'm already missing the experience.
Girlfriend got me this game during the past steam sales after playing it herself, and I was pretty excited of playing it myself. Yes, it looked a bit scary, but she promised there was no jumpscares (I'm a wuss with those) and the story sounded intriguing. I won't tell you too much into it either because it's part of it to discover the mystery behind it, but it was visually really interesting in a disturbing and creepy kind of way. I think I'd have enjoyed the game even more if I knew more about Taiwan's history, but I still recommend the game if you don't.
I won this from Skatrzoo on SG and it had been on my wishlist for a while so it was really nice to finally play it. The game is an extremely cute point and click with a story based around nature and ancient folk tales. It's very pleasant and the puzzles were all well balanced. It was on the shorter side but totally recommended. The only sad thing about it is that it has limited profile features for a reason I fail to understand (when some garbage games pass those mystery requirements all fine).
Finally came around to play this HoG I won quite some time ago on SG, and it was just meh. Not awfully bad, but far from the best HoGs I've played. Nothing much to say about it.
This free game is only 3 min long to completion, but it has the most adorable design, so if you like cats I suggest you download it and give it a try. As I said, worst case situation, it's only 3 min of your time.
Inside was an horrifying yet beautiful and well made game. Think about it as a great improvement on the studio's previous game, Limbo. There is a bit of exploration involved but mostly some linear puzzle/plateforming. I have to admit though, except conveying that horrifying feeling, the story itself grew more and more confusing, and I didn't really understand it at the end (even less with the secret ending).
I wanted to have great things to say about this game, but I only have one: it is a great game for eye candy screenshot extravaganza. Apart from that, the game is a short yet extremely tedious experience, and I don't recommend it at all. It's inversely proportionally enjoyable as it is beautiful. And it's very beautiful. The game tries to convey some touching message but it's delivered in such a way that I couldn't get emotionnally invested in it (And i'm someone who cried playing that free captain spirit adventure FFS, I'm an easy target for those. NOTHING.). Add to that some quite awful plateforming, tedious collectibles and stupid mechanics to artificially extend the gameplay time and you have it. My recommendation: watch at other people's screenshots but stay away from playing it yourself.
= SG win - = Gift or Other Win
Challenge


Inspired once again by Blue Lightning, I decided to retire the previous ABC list and start a new one all over. As previously, I'll use this post to track my progress (the reviews will be added along to the corresponding monthly report when I beat the game). I went with even less rules this time around, because all I want is have fun and play my games.
NB: For now the list is made but I didn't copy the table yet. To check it out, use the link at the bottom of this post)
Rules:
The previously started games will be restarted.
I just need to beat the game to move to the next one, no need for completion.
No time limit.
I can (and will) play other games while this challenge is ongoing.
ABC Challenge 27 games
96% never played
4% unfinished
#
Game
Achievements
Playtime
Upcoming
June's Stats
aka. The sheep is a melted puddle of goo
Pathetic. There is no other word for it, I only finished 2 games this month (and played quite a lot of Subnautica and Borderlands 2). Real life bullshit has continued and intensified, and the heatwave is not helping either. On one hand it's pushing you to stay inside but at the same time, the heat generated by the PC is not a welcome addition to the already hot air.
At least I managed to only add one game to the backlog as I caved into buying the Borderlands Handsome collection for super cheap, and I was kind of upset to add to the backlog a game I had already finished. Thankfully, GF also decided to get it and we started playing the whole thing co-op, which was really a lot more fun than I remembered. Didn't help much with the backlog fight, but at least it helped a lot with having fun and getting my mind distracted from the real life BS. I haven't bought anything yet in the Steam sales but that might change before it ends.
How was your month of June fellow assassins? Did you have to deal with the heatwave too? And most important question, did you buy yourself anything during the steam sales?



| Played | Finished | Completed | Backlog+ | Achievements |
| --- | --- | --- | --- | --- |
| 5 | 2 | 0 | 1 | 73 |
EvilBlackSheep
Backlog of Doom
ABC Challenge Progress (24/26)
Finished this month:
0
4% never played
4% unfinished
54% beaten
38% completed
Somewhat classic 2D plateformer with a cute fantasy story. You keep acquiring new upgrades, that unlocks new mecanics as you progress. Nothing too innovative but an enjoyable game nonetheless.
Submerged was a really relaxing and refreshing walking/climbing game set in a flooded post apocalypse world. You play a young girl trying to collect different dropped ressources boxes from the pre apocalypse to save her injured little brother. You navigate your small boat from one building in ruin to another and find the path to climb to the top. I think the game is just the perfect length (finished it in about 4h) as it would maybe get a little repetitive had it been much longer. However it was a really nice experience as it is.
= SG win - = Gift or Other Win
May's Stats
aka. The backlog remembers. And it's not happy.
Hey fellow assassins! How have you been this past month?
May's been pretty shitty for me in real life, and as a collateral damage, the backlog fight took a hit. On the bright side, I finally managed to finish Assassin's Creed Odyssey (which was A LOT) and a few other things, but not much. The only bright side is that I didn't add too much to the backlog either, but the backlog still won. I'm not sure if the upcoming month will be any better, because Summer seems to be finally coming, but I'll try. At least, I haven't caved in to buy all those new/upcoming games I was interested in.
What about you, anything new and exciting you've been playing? Or upcoming release you have your eyes on?



| Played | Finished | Completed | Backlog+ | Achievements |
| --- | --- | --- | --- | --- |
| 5 | 4 | 0 | 6 | 118 |
EvilBlackSheep
Backlog of Doom
ABC Challenge Progress (24/26)
Finished this month:
0
4% never played
4% unfinished
54% beaten
38% completed
What an adventure! It was my first AC since Blag Flag (which was a good pirate game but as an AC? meh), and what a great one to pick up the series again. They refreshed the gameplay and I felt the writing had greatly improved. I hadn't been interested in a protagonist that much since Ezio, and even tho, I loved Cassandra so much more that I was sad saying goodbye when I was done with the game. Don't get me wrong, the game is not perfect. It's still an ubi game with their own set of repetitive side quests, but it also has a great lot of unique side and main quests and an incredible game world. I wish they had finally dropped the "present time"/alien bullshit but I guess they're dragging it to justify it's still part of the AC license, and at least it's kept to a minimum. Strongly strongly recommended. Great value for your bucks.
In my quest for a Stardew Valley substitution, my eyes got caught by Forager when it was first announced. Marketed as "inspired by exploration, farming and crafting games such as Stardew Valley, Terraria & Zelda", 3 of my favourite games, I had high hopes. And it did start well and sort of addictive. But then after a few hours of collecting stuff, expending the map and solving very basic puzzles/dungeons, the game just hit the grindy wall of doom. It's like a bonified clicker with a crafting/surival game appearance to lure you in. I didn't dislike it, but I wouldn't strongly recommend it either, especially not for the full price they ask for it. Wait for a discount/bundle and give it a try maybe.
Another really amazing game I played this month, Lamplight City is a steampunkish detective P&C by the creator of Shardlight. It does give that wadget eye feel and you know that in P&C it's a sign of quality. Really compelling and interesting adventure with 5 separate cases to solve, and where you can either fail or succeed to find the true culprit. I loved the game and can't recommend it enough to all P&C lovers.
Another P&C with an amanita design feel to it (not as detailled visual style, but still), Karma Incarnation 1 was really nice to play through even tho on the quite short side. Sadly, it's clearly the first episode of what should have been a trilogy, but there hasn't been word of episode 2 from the devs in ages, so it's probably dead. That being said, this adventure is nice on itself and I recommend giving it a try if it's in your library.
= SG win - = Gift or Other Win
April's Stats
aka. where Sheep goes on an Odyssey, and the backlog takes over
I hope you're all doing great and have made progress during April. On my part, the progress was minimal because almost all my playtime went into Assassin Creed Odyssey, and it is so dense that it left little space for other things. But more on that next month probably, because I am still not done with it as I write those lines. On the plus side, that report won't take much of your time if you decide to read it. Have a good time in May!



| Played | Finished | Completed | Backlog+ | Achievements |
| --- | --- | --- | --- | --- |
| 7 | 4 | 2 | 12 | 130 |
EvilBlackSheep
Backlog of Doom
ABC Challenge Progress (24/26)
Finished this month:
0
4% never played
4% unfinished
54% beaten
38% completed
The Council was such an interesting take on detective games with a touch of supernatural. It had a lot of dialogues, some branching so it adds some replayability (even if I suspect some of it will stay the same) and overall I thought the story and plots were interesting enough, even if I'm not sure about the way it goes after a certain point in the story (no spoiler). I really enjoyed the game overall even if you can notice a bit of a down curve on the quality of the writing in the 2 last episodes compared to the earlier ones, I'd still recommend the game nonetheless.
A beautiful jigsaw type of puzzle game that greatly improves on the first one. A harder mode was added where the pieces are not fixed in the correct orientation when you pick them up, which makes the whole thing way more interesting. Definitely a recommended one if jigsaw are your thing.
So, how to explain Minit. It's an adventure game with a very simple retro look that you only play one minute at the time. Every 60 seconds your hero dies but some of the progress you've made is kept, obviously. It's kinda weird to explain but was a pretty interesting concept to play. I wasn't expecting much of it but was curious of the whole gimmick, and it turned out pretty enjoyable. Recommended if you're curious and like short but interesting gameplay.
A basic nonogram (also called Picross) game that had nothing too special but served its function well for me.
= SG win - = Gift or Other Win
March's Stats
aka. Keeping it balanced
It wasn't a bad month overall, I had a lot of free time, mostly because of a lot of insomnia, and could get a lot of playing time in. I didn't beat that many games because two of them were way longer than I initially planned, and they absorbed most of that gaming time, but still some progress was made. How was March for you, fellow assassins?



| Played | Finished | Completed | Backlog+ | Achievements |
| --- | --- | --- | --- | --- |
| 13 | 7 | 4 | 6 | 181 + 42 |
EvilBlackSheep
Backlog of Doom
ABC Challenge Progress (24/26)
Finished this month:
0
4% never played
4% unfinished
54% beaten
38% completed
This game is the prettiest I've played this year so far. It feels like you're playing a Ghibli movie (yes, you've read correctly, that's how good the animation/game design is). The music is really good, and the story is interesting (even if the "twist" is very predictable). I really loved the universe, exploring it and the game overall. That being said, don't expect a challenging puzzle plateformer, as the game itself is on the easy side. You can't die and the puzzles were nice, but never too hard. I'll recommend the game to anybody who cares more about the story and a beautiful delivery than the challenge itself. It surely lived to the expectations I had about it.
A cute and very short point & click with pixely graphics and a curious story. It's not very expensive and I recommend picking it up during a sale if you like the genre.
Momodora is a solid metroidvania, with a cute and creepy atmosphere. Despite it apparently being the 4th in the series, it's the only one I played and I didn't have any problem. It was really enjoyable, even tho it wasn't that long for a game in that genre (keep in mind in 8h, I collected everything there was to collect and explored 100% of the map). That being said, I thought the difficulty was just right and I loved the experience. Recommended.
One of my two big time sink this month. It was the second game that caught my interest in the windows/xbox games pass, as after the trick the devs and the publisher pulled, I was never gonna give them my money on steam. Especially for the outrageous price they ask for the game + season pass. So, that being said, the game was way more interesting than I thought it would be after all the feedback I read about it when it first came out in early access. The campaign actually consist of 3 separate consecutive stories where you play 3 different protagonists. The 3 stories are actually going on at the same time, and they sometimes intertwine. I found the plot quite interesting but the gameplay got quite repetitive after a while, even if each character had their own mecanics. I liked that it was possible to go through the whole game without many confrontation but a lot of stealth if you decide to (as usual, I went for the no kill playthrough), but some parts do require you to fight, you just have to be careful if you decide to go non lethal. Overall a great experience even if I refuse to recommend the game itself because of devs/publisher practices.
This is one of the worst solitaire game I've ever played, and in that I even include the old windows solitaire game that was coming with antique versions of windows. Not only you can finish the content of this game in 2 HOURS, but it also managed to be stuttering during the cards dealing sequences. A SOLITAIRE GAME. *insert flip the table gif* Clearly not recommended.
This one, on the other end, was great value for the money (which I probably got in a bundle or an exchange). Lot of solitaire content (100 levels), which is always perfect for relaxing when I just want to unplug my brain or while doing other things.
My second huge time sink this month, and after all that time invested in this, I have very mixed feelings at the end of the adventure. On the plus side, it's a quite cool top down survival game where you wake up stranded on Mars while some sort of infection has taken over the human colony, and you seem to be the only survivor. I liked the crafting/survival part, as well as exploring the colony. There was 3 problems to this game tho, and one of them almost ruined the whole experience for me. First, the tutorial is ridiculously unclear that I had to go on youtube watch a video to understand the basic mecanics. That could be overlooked tho. Second problem, which was part of my mistake, was that I took my sweet time exploring in my first playthrough, and after 15-20 hours I reached a point where the infection was too high and my equipment too low to go anywhere, including to retrieve what I needed to progress. I felt like it was never really clear that I was in a race against time until it was too late. I had to resolve to restart the game and throw away a whole week of gaming. That was not a nice feeling. That being said, the second playthrough (where I rushed to retrieve the data chip to upgrade my equipment first, and then explored later) was instantly better... until I reached problem number 3, which was kind of the worst in my eyes. So problem 3 is the final boss. It's such an outrageous difficulty peak that I almost rage quit the game without beating said boss. It took me maybe 3 hours between my first encounter with said boss and when I finally managed to kill it. Which didn't give me any satisfaction. Here's why: in between I unlocked another ending, which is supposedly the bad ending. Well after seeing both endings, I felt like the "bad ending" was actually the better ending, in a way I don't want to spoil here, but yeah. So I'd recommend this game if you have it in your library and want a nice crafting/survival game BUT A- first go watch a tutorial on youtube and B- spare yourself the frustration and don't try to kill the final boss. Sorry for that huge block of text, and thanks for reading if you reached this far.
= SG win - = Gift or Other Win - = Part of the Xbox Pass
February's Stats
aka. Where the sheep is weak and feeds the backlog, yet progress is made.
So I've been a bad sheep, I need to confess, not only I've bought 2 games during the Ubisoft sale earlier in February, but thanks to an anonymous octopus friend, I got tempted by a really good promo on the Xbox pass (2€ for 2 months) which included a few games I wanted to try in their "play anywhere" (ie. on PC through the windows 10 store) program. And I was weak, I resisted a bit but ended up caving in on the last day of the promo. At least, I feel like I already got my money worth with the time I sank into State of Decay 2 (more on that in the assassination reports), and plan to also give a try at least to We happy few (which I probably will never get on steam after the editor's fucked move with the price of the game). I also wanted to play Gears of War 4 but it's 133 Go to download and install so it kind of dissuaded me.
Anyway I still managed to make some progress with the backlog, slow but steady. What about you guys, made good progress in February?
Oh, and I almost forgot but I wanted your input on something I was pondering about last night. What is your personal stance on games that you've beaten/completed BEFORE discovering later achievements were added? Do you plan on replaying them eventually to make the achievements reflect the fact you did indeed play the game and not just arbitrarily marked it as done? (I discovered while browsing on completionist.me that it apparently happened to one of my SG wins, which I didn't really enjoy playing through the first time around, and I am now frustrated as a result, which I realize is kind of silly/stupid). I was just curious if it happened to anybody else.



| Played | Finished | Completed | Backlog+ | Achievements |
| --- | --- | --- | --- | --- |
| 14 | 9 | 5 | 5 | 152 + 50 |
EvilBlackSheep
Backlog of Doom
ABC Challenge Progress (24/26)
Finished this month:
1
4% never played
4% unfinished
54% beaten
38% completed
Oceanhorn: Monster of Uncharted Seas

Diaries of a Spaceport Janitor

MONSTER HUNTER: WORLD

Steep

Wargroove

Monster Prom

Even the Ocean

Lost Grimoires 3: The Forgotten Well

My Time At Portia

Noir Chronicles: City of Crime

VA-11 Hall-A: Cyberpunk Bartender Action

State of Decay 2

Ogrest

Double Fine Adventure
Adam picked this game for me for February's PoP and I have to say the game exceeded my expectations. It's a pretty good Zelda-like and I loved it so much I ended up going for a clean sweep of the achievements. Not only it was visually pretty, but it really gave me that snes-period Zelda feeling gameplay wise. Strongly recommended if you like the adventure genre.
I still don't really know what to think about this game. It was "interesting" to say the least, but gameplaywise it wasn't my cup of tea. My main problem with it is that I lost a lot of time navigating the small city every day to actually achieve what I intended to do. WHO makes games nowadays without a map when it would be more than useful. Also, the visual aspect of the game made me a bit dizzy at times, but nothing dramatic. Just a weird game overall.
An interesting action adventure RPG plateformer, by the dev of Anodyne. Story wise, it was okay, even if a little bit weak around the ending. Gameplaywise though, it was pretty good in term of balanced puzzles and new mecanics being introduced along the way. Note that there is 3 possibilities to play through the game: playing only the story, only the dungeons or the full experience, which mixes both. For my first playthrough I went with the whole experience, and it was pretty enjoyable. Recommended.
I really had liked both previous Lost Grimoires games, so that one was okayish but a bit of a let down. It's inferior to its predecessors, while not being fundamentally bad. Nice graphics, story as cliché as an Artifex game can be, but not enough hidden object scenes to my taste, and the game is way too short, especially for the asked price. This reminded me why I only buy AM games when they're bundled: while always raising the prices, they also make their games shorter and shorter, and it might be okay to some people, but I think it's a pretty shitty practice. Okay in a bundle, but still inferior to the 2 previous ones.
Another AM HoG from the same bundle, okay but not the strongest of their games either. Maybe more your thing if you prefer a noir/crime setting instead of a fantasy one. I don't mind either way, and I enjoyed playing it but like I said, not their best (not their worst either, it's more in the par area of what they produce) and only at bundle price.
Now, THIS was a great and interesting game. It's sort of a visual novel where you play as a barmaid in a cyberpunk future. From what I read it's in the same universe as 2064: Read Only Memories, but I haven't played that one yet. Along the way, as the story unfolds, you mix cocktails to try and please your customers, as well as trying to pay your rent at the end of the month. It was a really nice and refreshing game, pretty unique in it's genre and nicely executed. I'll be looking forward to it's upcoming sequel. Strongly recommended.
This game is the main reason I got that Xbox pass promo thing. I played quite a lot of the first State of Decay, and I actually enjoyed it, even if it wasn't perfect, and was looking forward to play the sequel before it turned out to be a windows store exclusive. The reviews at launch were pretty mixed so I made myself a reason that I wouldn't get to play it. Now, I'm glad in the end I got to play it. It's not perfect, and it doesn't add much to the first game actually, it's looking better, sure (I haven't played the remastered version of the first one though) but it's more of the same stuff. Which is why I liked it, because I liked the first one. Nothing revolutionary, sure, but I had a lot of fun, and I've currently started a second playthrough with a few survivors from my first one. I guess I'll playsome more til I get bored with it or my pass expire, but it was worth it.
A cute little anime movie from the studio who makes Wakfu, in the same universe, which I know nothing about. I think it's mostly either for fans of the universe or younger kids, because I found it nice looking but pretty boring. Note that it only lasts 45min but I had to let it run a second time to get the remaining cards.
One of the perks of playing a game on a non-steam plateform is that I finally got to watch that entire docu-series about the making of Broken Age while I was playing State of Decay 2. It was pretty interesting if you're curious about the subject, but if there is anything I learned by watching that, is that if Tim Schafer might arguably be good at writing game scenarios and what not, he shouldn't be trusted with money. Also, a reminder of how crappy steam streaming video system is, and that it's not a shame that it's being ended.
= SG win - = Gift or Other Win - = Part of the Xbox Pass
January's Stats
aka. The Status is more or less Quo
How's been 2019 for you so far fellow Assassins? Been playing anything good to start the year?
For me, it started pretty well, especially backlog wise, as the workload has been pretty reasonable lately, I managed to get some gaming done. I've been playing a good chunk of farming/crafting games between Slime Rancher and My Time in Portia. Not that any of them replaced Stardew Valley in my gamer's heart, but they're both pretty good and relaxing. I decided to make a list with everybody's suggestions for this past month's theme, and keep using it as I pick what to play next. I've been a little weak in adding some bundled games to my backlog, but I managed to still keep it balanced. At least that's something. I hope you all had a good start of the year and that february brings more good stuff your way.



| Played | Finished | Completed | Backlog+ | Achievements |
| --- | --- | --- | --- | --- |
| 12 | 7 | 4 | 6 | 223 |
EvilBlackSheep
Backlog of Doom
ABC Challenge Progress (23/26)
Finished this month:
1 (Finally!)
8% never played
4% unfinished
50% beaten
38% completed
The first game I played this year was such a great one. Time will tell but I can see it make it to my 2019 favourites. In this super cute, cat pun filled RPG, you are trying to save your sister from the paws of the evil baddie who catnapped her in front of your eyes. It's not too hard, but still really enjoyable, and I strongly recommend you give it a try.
I finally got around to play this Life is Strange prequel as it was one of my picks for January's Play or Pay. I still have mixed feelings about this one. On one hand, I did enjoy it, maybe because I was expecting it to be so much worse. Still a bit too emo, but at least there is no Max, and Chloe is still a bit annoying but not as much as she got on my nerves initially. On the plus side, it provides an enjoyable backstory to the Chloe/Rachel relationship which I always felt the original game was lacking. In summary, it's an okay but forgettable prequel to Life is Strange.
I was pleasantly surprised by this game. It's an exploration game with light puzzle solving/plateforming sequences, with the most enjoyable part of the game being that you have the ability to turn into a bird and fly around from one piece of the world to the other. It reminded me a bit of Copoka gameplay wise, and make me realise how much I liked that experience. I wish there were more games like that were I could fly around discovering a game world. Really nice and worth your time if you like eploring.
Another exploration game filled with puzzles, Valley was another one of my picks for January's PoP. I enjoyed the experience and the story, and the world was really beautiful. I might go back to it in the future has there is things that remain to be found even tho I finished the main story. Not sure if I'll have the patience to collect everything, but I might try just because taking a hike through this world was a great experience.
One of my big time eater this month, and the first game that was added to my backlog in 2019. I started playing it to try and scratch that itch that was making me want to cave in and get My time at Portia but it ended up being such a relaxing experience on its own. I ended up playing well after the storyline had ended (which is really irrelevant in those kind of game anyway), and enjoyed every minute of it. I might revisit it in the future to try the time trial mode, or just for the pleasure to hoard slime plorts. Great game, strongly recommended.
I FINALLY got around to get back to the ABC list, and played this game that had been neglected for way too long. It was a really cool experience and I greatly enjoyed it, even though I think getting the 2 last cheevos was a little too grindy (nobody forced me though, it was more a situation of "I've already grinded THAT much, I don't want to drop it before actually getting those cheevos"), the general experience with this game was positive for me. Making progress again on the ABC list is really satisfying by the way.
My short pick for February's PoP (we started a bit in advance, which is convenient as I'm gonna be travelling the upcoming week). It was short indeed, but a really good. It's the first in the Blackwell series, which I guess serves more as an introduction for the main characters and the game mecanics, but it's a great one. I ended up playing with the dev's commentaries activated and it was really interesting to see him look back at his game design choices (and admit when they were wrong). It made me wanna play more of this series, strong recommendation to PnC lovers.
= SG win - = Gift or Other Win
A Year of Backlog Fight in Review
Happy New Year again fellow assassins! Best wishes for 2019, may it keep you healthy and bring you lot of free time to fight your backlog.
I hope you're all having an excellent start of 2019. Another long post so sum up my year in gaming, I'm not really expecting anybody to read this but if you do, thanks for your time. This year clearly hasn't been as good as the previous on the backlog fight in quantity (about half games finished compared to last year) but at least it was in quality. Also, I managed to put a dent to my reading backlog this year, so something had to balance. Anyway, without leaving you with my list of favourites, a few honorable mentions that were really good but I had to leave out: Unavowed, Into the Breach, Little Nightmares, Hellblade, Stardew Valley multiplayer, Dishonored or Tacoma. And now without further ado, let's move on to the big list…
By the way, I usually ask you what games have marked your year, but you should go share them on the monthly theme post if you haven't.
Finished: 79
Beaten: 42
Completed: 37
Gifted games (SG + others) finished: 61 (21+40)
Added to the Backlog of Doom: 152
Best month: May (-3)
Worst months: April & December (+17 each)

EvilBlackSheep
Backlog of Doom
Didn't do well against the backlog.
I stand by everything I've written in the past months about this game. This is one of the best P&C I've played, probably one of my favourite one ever even over Wadget Eye games, which I love. I just loved everything about it, from the visual pixely style to the humour and the references. Strongly recommend to any scifi P&C lover.
I didn't think I'd ever put a dating simulator in the list of my favourite games, but there it is. Not only this is funny and has a lot of different outcomes, but the devs have been adding several free big updates since the game's released, adding even more content to the base game. I keep going back to it, and have a blast each time. Note that you can play with up to 3 friends, both online, local coop or a mix of both, and I strongly recommend the multiplayer mode. Give it a try even if you think dating sims are not for you.
One of the games I played at the beginning of 2018 and I could already tell it would make the list back then. Really awesome game with great design and good story, as well as solid character writing. Still love this game as much as I did a year ago when I played it, and strongly recommend it.
I sunk so many hours into this in the first part of 2018, then I took a break on it, but it's really addictive. It's a dungeon crawling deckbuilding game, still in EA but updated every week. Writing about it made me wanna replay it, so be aware of the addiction factor. Recommended to any roguelite lovers, except if you're allergic to deckbuilding.
This game was a real surprise to me. It went totally under my radar until I got it from a friend. And it looked cute and all, but I was just expecting your average indie puzzle plateformer from it, and not much more. Not only it surprised me, but now looking back on 2018 it's still one of the most touching story in the games I've played this year.
In 2018 I also realized I love walking simulators. I find them really soothing and love to take my time and explore environments that tell a story without the necessity of having people to interact with. I really enjoyed Tacoma, but What remains of Edith Finch was definitely the most beautiful one I've played. It might not be a genre you enjoy, but if you do, this one is definitely for you.
This game scratched my itch for a Final Fantasy Tactics game. It is not really the same, I'm afraid, as it introduce a mix of cards and dices deckbuilding in the mix, but it still was great and entertaining, and filled a bit of my needs for that particular tactics genre for a while. If I can't have a PC port of FF Tactics, I'd take a sequel to this game, thank you.
Another great surprise of this year that I didn't see coming until I won the game. I've played a few metroidvania this year but that was the most satisfying (and cutest). You can check my review in my last monthly post, but generally just a good metroidvania with quite a bit of content and a pleasant art style.
So I played both The Banner Saga 2 and 3 this year, but I didn't want to use 2 spots in my list for them and if I'm objective I preferred the second one. The gameplay was similar, but all things considered 2 didn't lock me out of content because I was doing too well. Of course, I recommend to play both as the trilogy's story is one big block and you need all 3 games to reach the conclusion of that epic tale. Great tactics games in general, start with the first if you haven't already.
Another cool roguelite dungeon crawler that I played late this year, and that found pretty addictive. I have put 20 hours into it which was enough to finish the story with one class (there is still 2 more of them) and there is also more content after you've dealt with the final boss (different game modes, etc...). Just really fun overall, and has a demo if you wanna give it a try before deciding if you might like it or not.
Another game I played early on last January and I could already tell it would be one of the highlights of 2018. Sure, it's a RPG maker game, and that should almost automatically exclude it from making the list, but it didn't, that's how much this game stayed with me. I was more ready to cut Monster hunter or Prey from the list than I was to consider removing Rakuen, hell in the end, even Senua's sacrifice didn't make the list because I wouldn't give it Rakuen's spot, even though I admit the games are not even close to the same level of polish. And that's because Rakuen has a story that was really touching all wrapped under that cute and simple design, and sometimes that's what I need from a game.
Now, I had great expectations for this game, and as I said in my initial review it managed to beat them. If you like games with a lot to read with a 'choose your own adventure' format, all with a cool art style and strong references to Moby Dick, this is the game for you. One of the strongest ones I've played in that category.
So let's be honest for a moment, I was a bit torn about putting this game on the list or not. Yes I voted for it in every possible GOTY awards and I clearly sank a more than what's reasonable amount of hours into it (I suspect it's partly why my backlog didn't get played as much as in 2017), but I can see its flaws and why it's not a game for everybody. Story wise this game is weak, but if you like the gameplay (and you might not, some people I've talked to about it found it extremely repetitive, and yes it is a bit), then it's really satisfying and addictive. It's also one of the few games I've had most fun with friends this year and for somebody who usually play solo, that says a lot. I can't deny I've loved it and I'll probably put some more hours into it in 2019.
It took me long enough but I finally came around to play Prey, after having replayed Dishonored earlier this year. (Now I only have Dishonored 2 left to enjoy), and it was a great experience. I got everything I expect from an Arkhane game minus the complete no kill run. It was still very good and a nice change of scenery. Good action FPS with a cool story to back it up.
Like I said in my review, yes this game was imperfect, but I still enjoyed it, and it filled my need for a good use of Lovecraft's universe, and for that it does deserve its place in this list.
Let's see how I did with my plan from last year before deciding what to do for 2019.
Have fun! I definitely had a lot of fun! I might have played less games than in 2017, but most of them were definitely good to great games. Proof is how hard it was for me to narrow it down to only 15 favourites.


Prioritize SG wins and gifts from friends. (Cf. the progress bars above) I think I did great on that. Of course you can always do better, but out of the 79 games I finished this year, 61 were from one of those two lists. Again, the xmas gifts I got in the last week of the year reduce the progression impact on the other gifts list.


Try to improve my completion rate. I didn't do too good on that one apparently. I only went from 63% to 65%, so far from the 75% goal I had. That being said, I was at 69% at some point earlier this year, and a lot of the games I played recently have either a long list of cheevos (some behind DLC) or hard cheevos that don't unlock on a normal playthrough, so I guess it screwed up my completion.


Finish what I started. As last year, mixed on this one. On the plus side, I mostly finished what I started this year, with a few exception, and I revisited some unfinished games from the previous years, but not as many as I wish I had. Still have to work on that.


Keep the backlog expansion as tamed as possible. I did more or less okay with that. Yes, the backlog made more progress than last year, but only because I didn't finish as many games. I did globally add less games to my backlog this year, and nothing I didn't wanna play. (Well lies, I think one of my friend tricked me with a bad game at some point).


---
Progress in 2018
Won on SteamGifts
Jan 1st (140 games) vs Dec 31th 2018 (162 games)
48% never played
3% unfinished
23% beaten
27% completed
41% never played
2% unfinished
28% beaten
28% completed
Gifts & Other Wins
Jan 1st (239 games) vs Dec 31th 2018 (324 games)
0% won't play
55% never played
14% unfinished
14% beaten
16% completed
0% won't play
55% never played
11% unfinished
17% beaten
17% completed
Keeping most of last year's, but with some tweaks.
Have fun! Again, most important point.


Prioritize SG wins and gifts from friends. I'll try to keep improving my completion rate of those two subgroups in priority. I'd like to reach 50% on the gift one as I did with the SG one, but we'll see, it's a very long list.


Try to improve my completion rate. Currently at 65%. Won't set a goal this year, but just try to improve it when I can. Rule One is still a priority over this.


Finish what I started. I'll keep this one too, and will try to do better in reducing those unfinished games started a long time ago.


Keep the backlog expansion as tamed as possible. As before. Not adding anything I don't intend to play to my account.


Go back to and finish my ABC challenge. I don't know what happened there, but I really got sidetracked, and I haven't progressed on this for months. I really would like to finish it.


Have 50% completion for games Added in 2019. Rule "borrowed" from Skanda's goals, sounds like a good idea. Might also go back and do a list for 2018 if I have the motivation, and apply it the same rule. (Edit: Done)


---
State of the Targets on January 1st 2019 (for tracking purpose)
Won on SteamGifts 162 games
41% never played
2% unfinished
28% beaten
28% completed
Gifts & Other Wins 324 games
0% won't play
55% never played
11% unfinished
17% beaten
17% completed
Added in 2018 152 games
68% never played
3% unfinished
14% beaten
15% completed