Allons-y! Selby's profile
---
May's theme: The Grateful Assassins
| | | | | | |
| --- | --- | --- | --- | --- | --- |
| Observer | 0/19 achievements obtained | 0 playtime this month | Gift | Never played | HLTB 6-8h |
| Little Nightmares | 0/22 achievements obtained | 0 playtime this month | Gift | Never played | HLTB 3h |
| Through the Woods | 0/27 achievements obtained | 0 playtime this month | Gift | Never played | HLTB 2-3h |
| SOMA | 0/10 achievements obtained | 0 playtime this month | Gift | Never played | HLTB 9-10h |
| Everybody's Gone to the Rapture | 0/18 achievements obtained | 0 playtime this month | Gift | Unfinished | HLTB 5-6h |
November/December report
Hey there! o/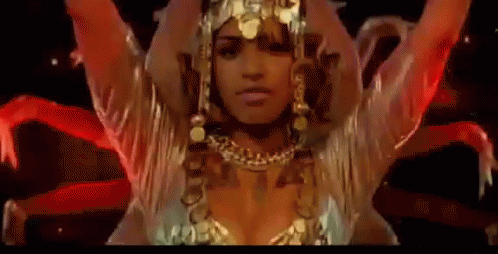 November
Lichtspeer
This game is insanely stupid and fun. You basically throw neon pink spears at enemies, with cool music in the background - I'm 35h in and I still intend to play
STRUDEL \o/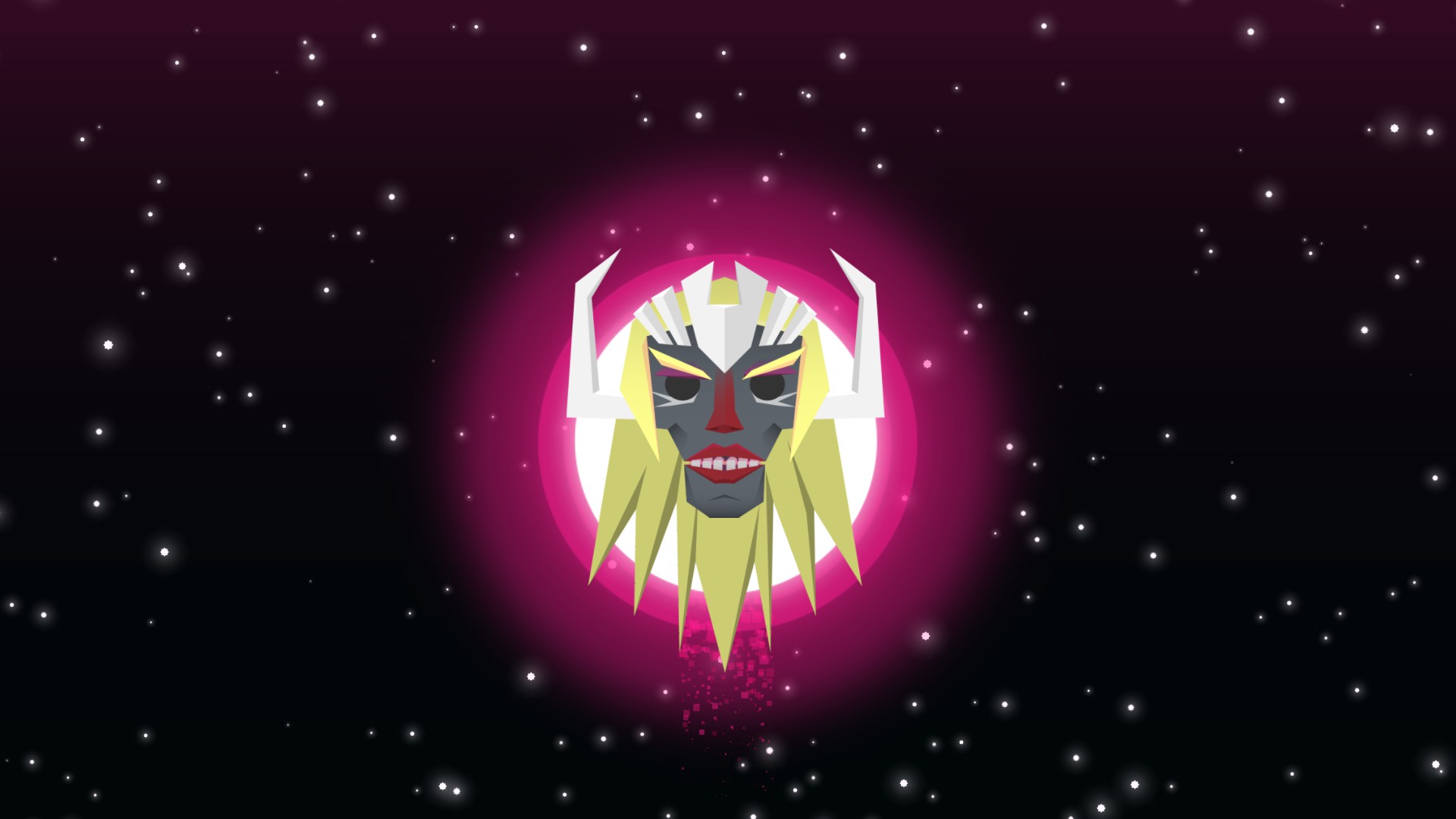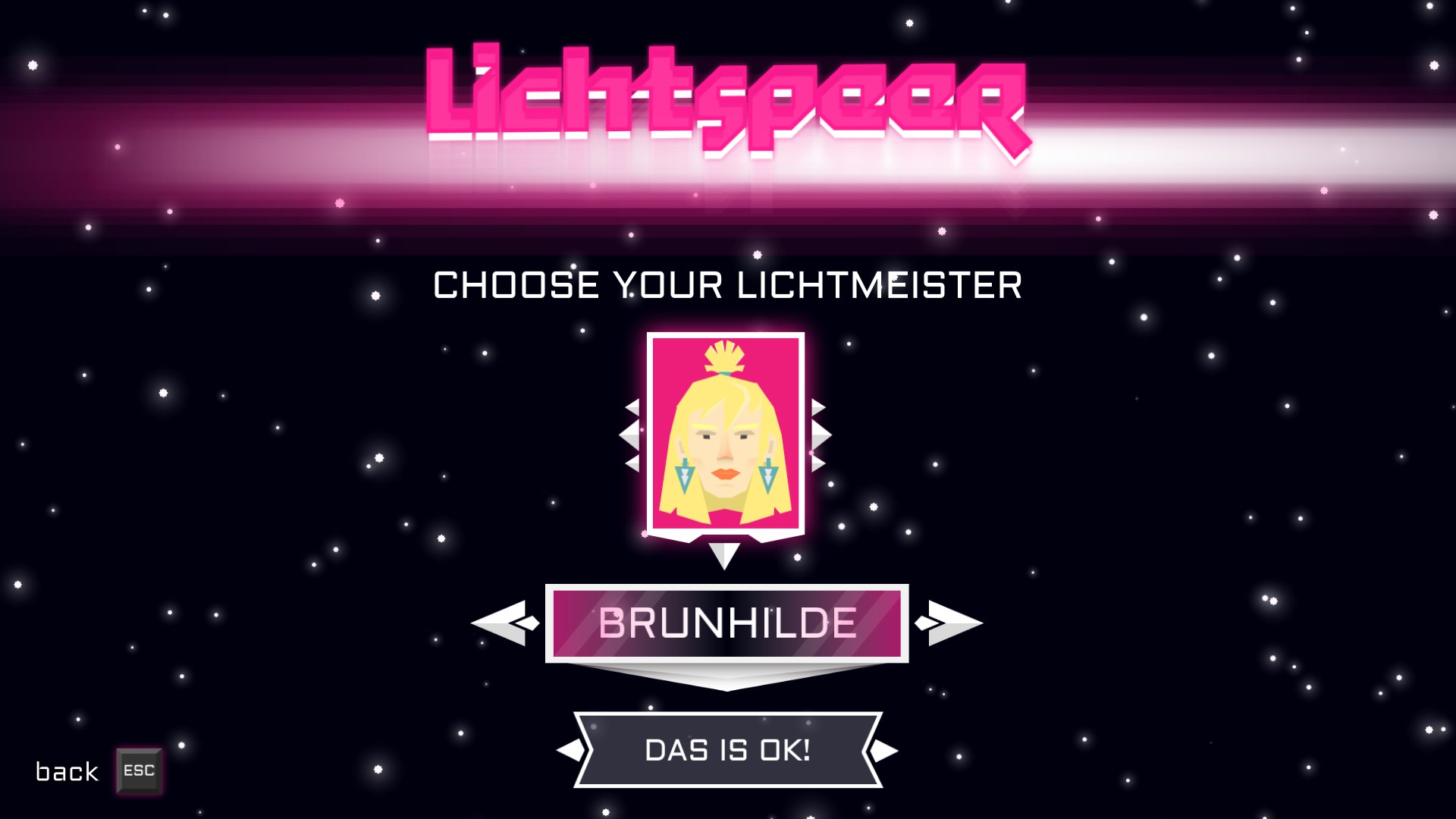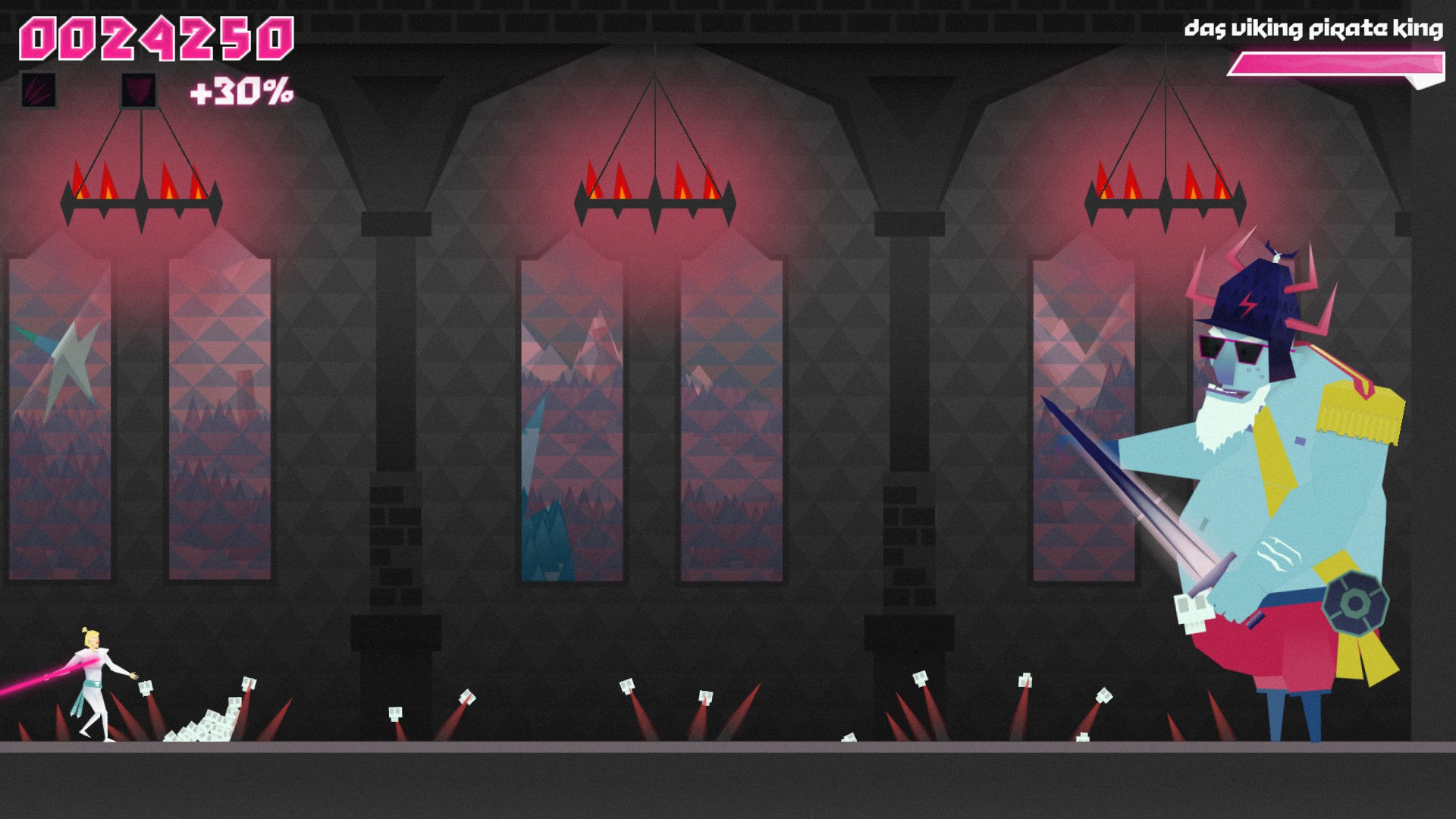 Conarium
I really like Lovecraft and whenever I see something with the tag "Lovecraftian" it ends up in my WL and eventually in my library. There are so many of them that I can't really keep up… The most amazing one I got to play was Song of Saya (which I discovered through Extra Credits channel, here).
Conarium is really closer to Lovecraft's short stories, it felt more like an adaptation of one than lovercraftian as Song of Saya is. (I'm not sure I make sense :o)…
Anyway! It was great mostly because I got to play a Lovecraft story but it has its drawback too because, you get pretty early in the game which story you are playing and how it will end.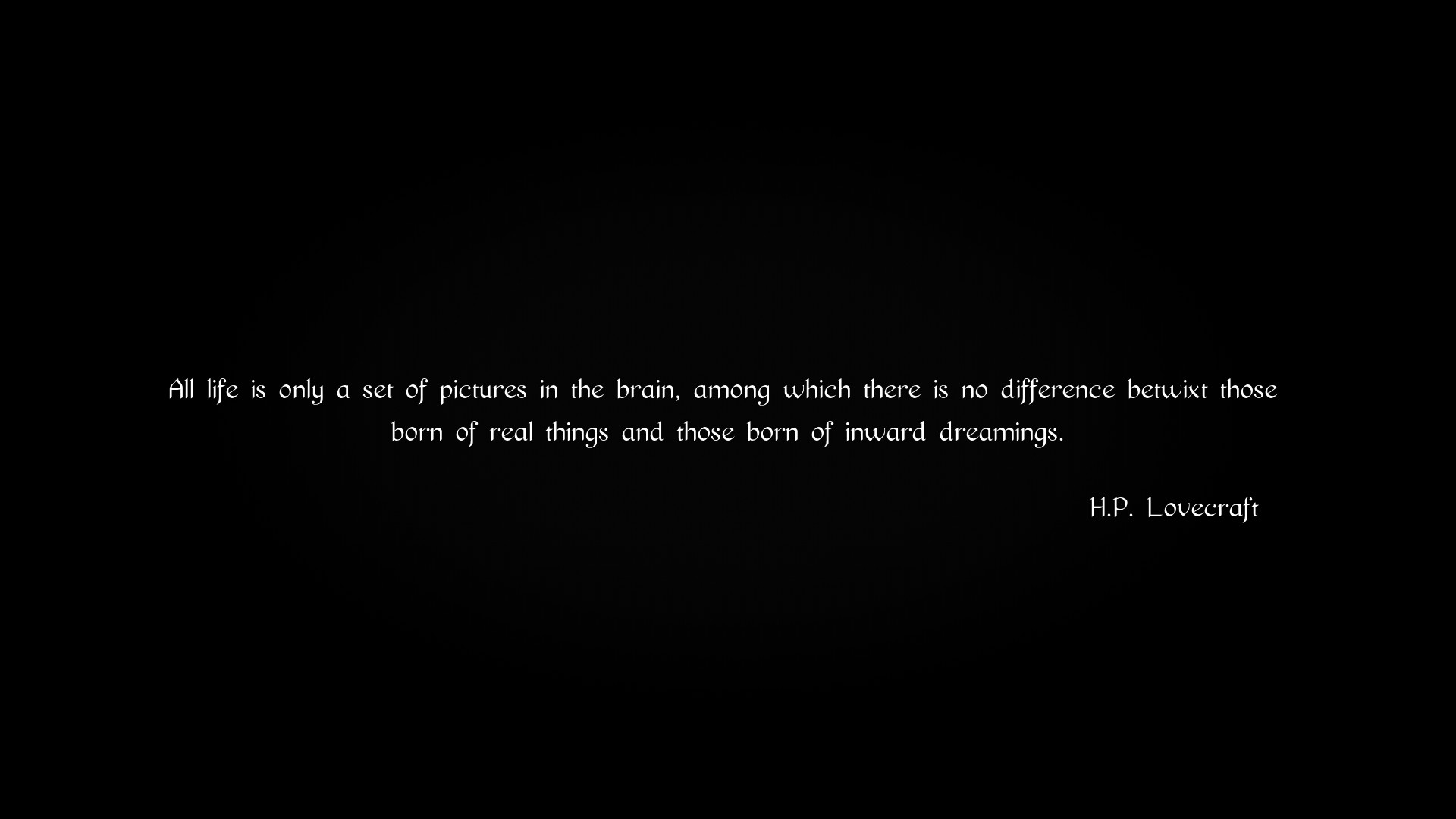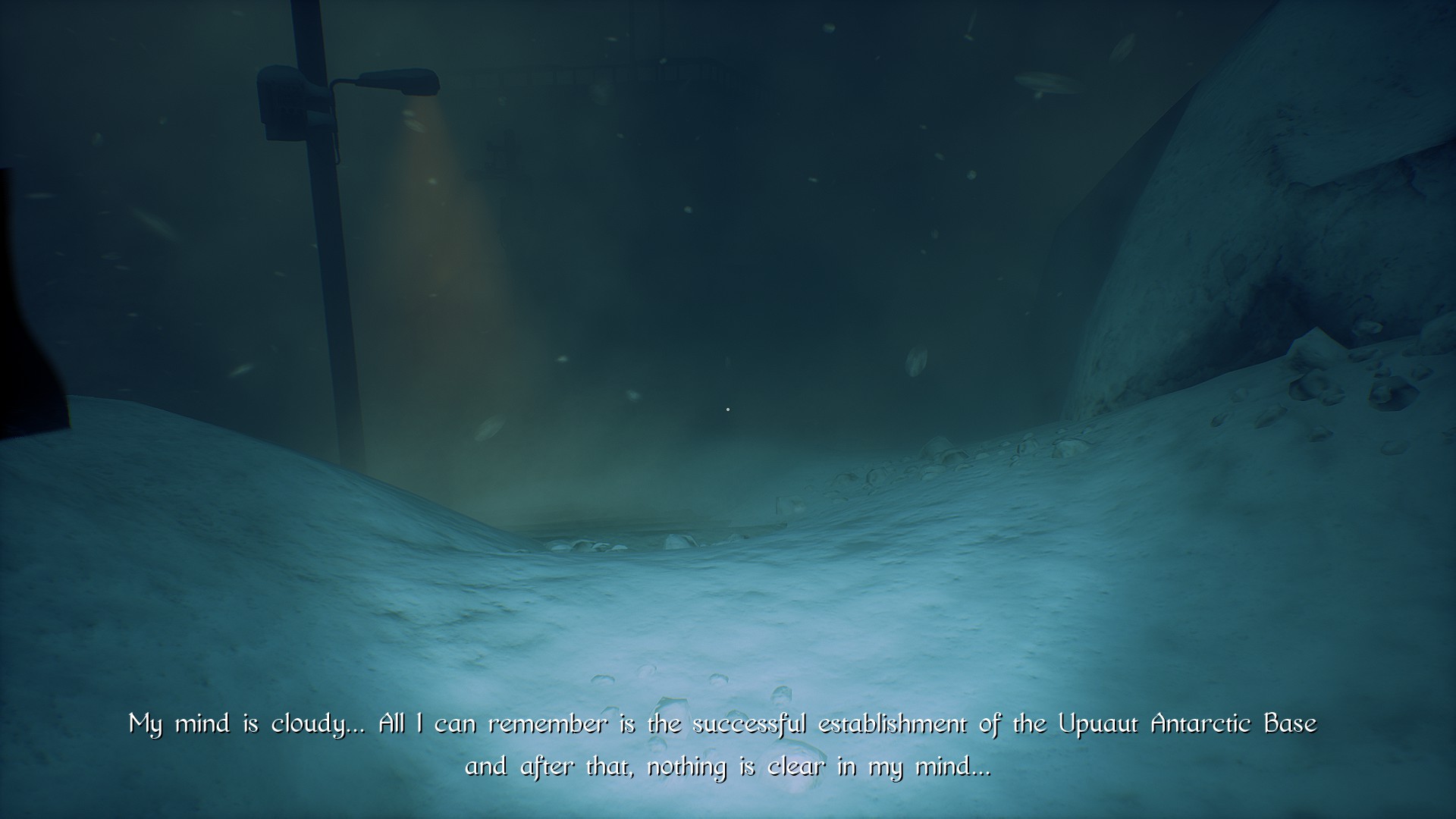 Dishonored
Way, hey and up she rises
Played this one for the first time long ago, replayed it and had fun until… I was going for a ghost run and spent hours on one mission but when it was over I realized I has been seen. No clue when and you can't know when it happened… In Dishonored 2, you just have to hit escape and you can see your stats as it goes by, not in the first one… I was so mad, I closed the game, still haven't played it again…
Still, it's an amazing game and at this point I'm pretty sure it's known by everyone. But I really like the 2nd game way more. To me, it's exactly the same but better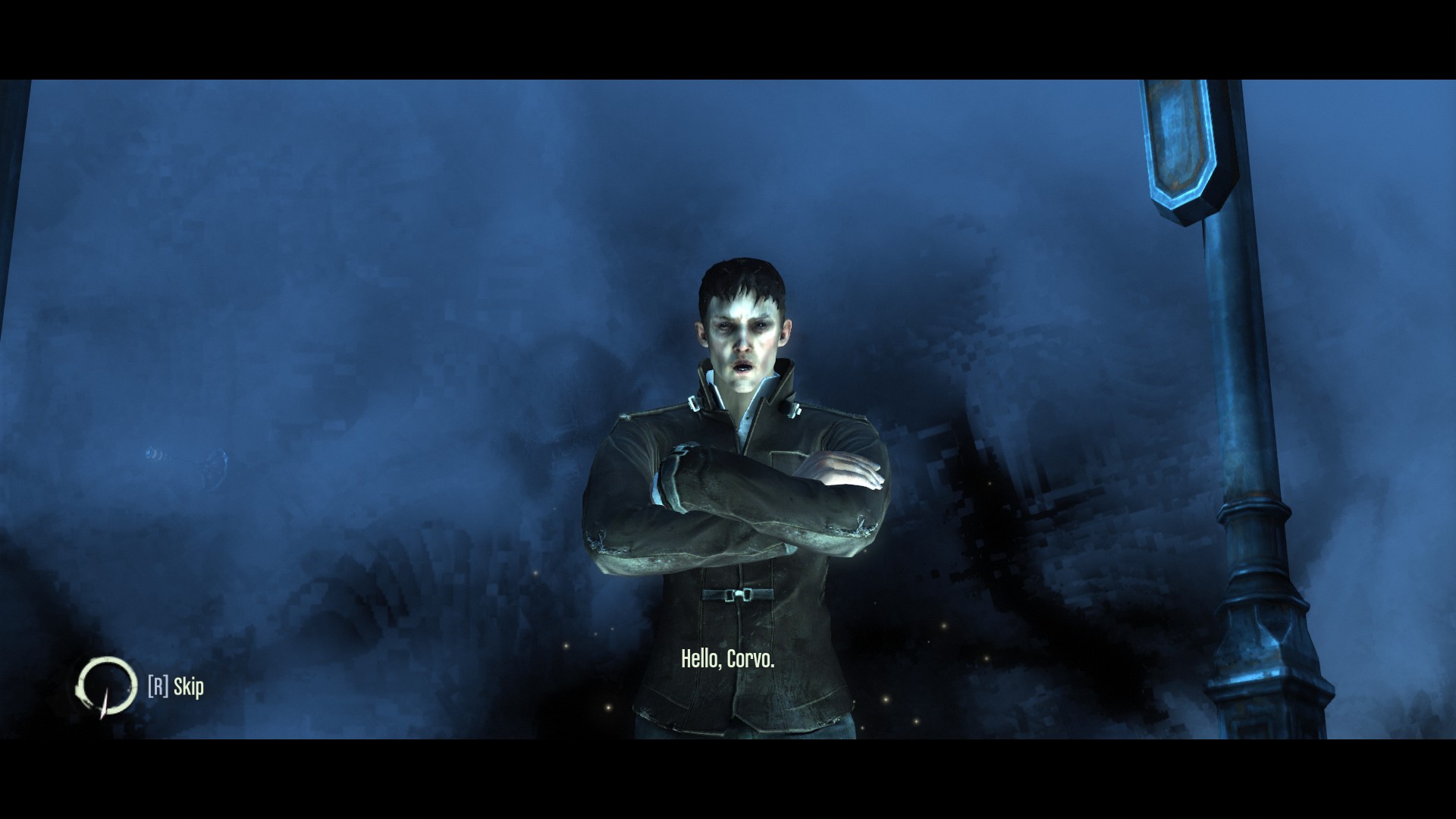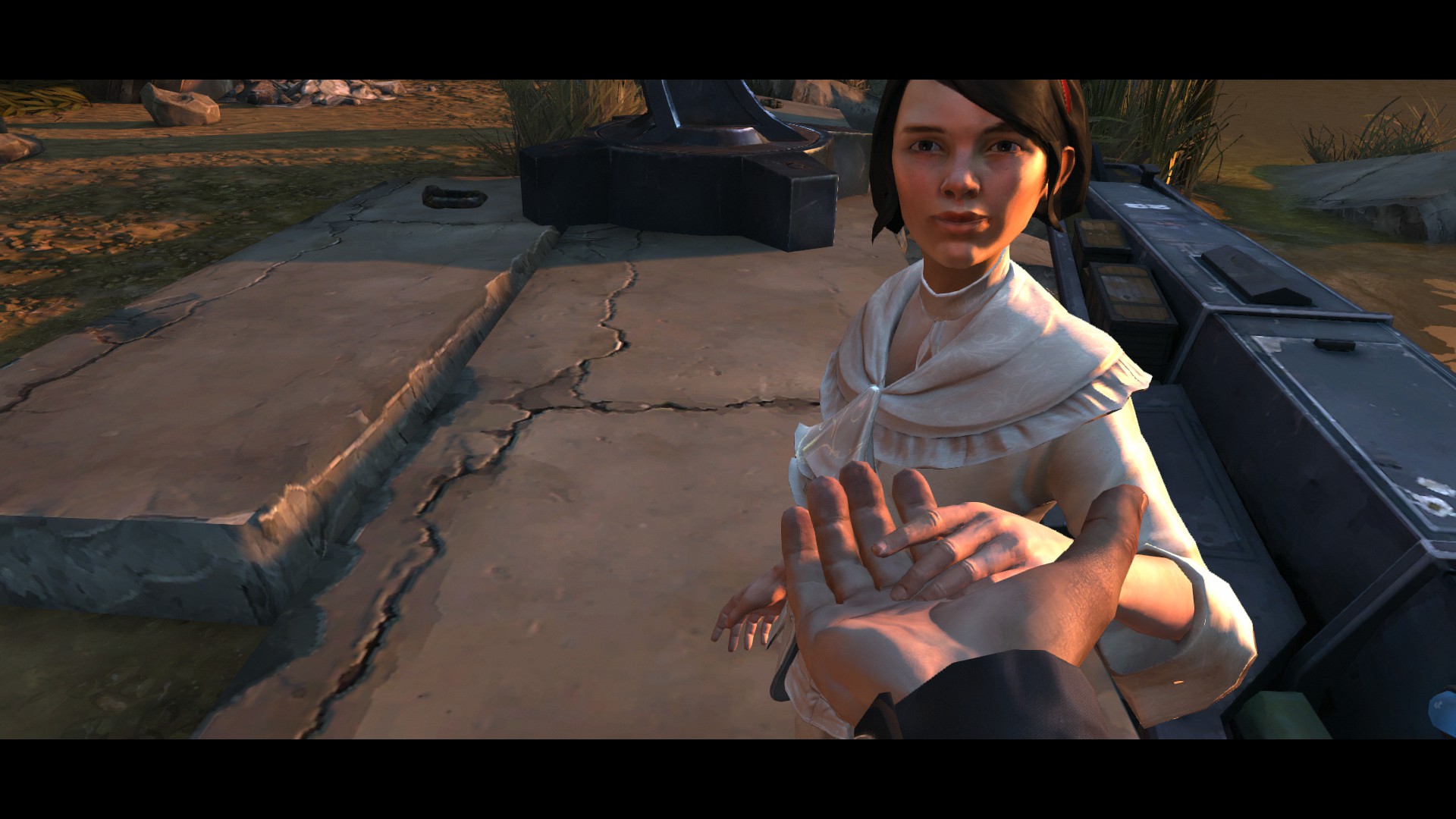 December
December was so rough I didn't have that much time to play. I've played Edith Finch today and yesterday, the rest of the month was just Doom. Got some problems and this + work + uni drove me to a point I didn't have time for anything else. I'm so glad it's finally over…
DOOM
Someone told me months ago I should play this one, he was sure I'd like it. I wasn't! I was wrong :(
Stumbled upon Fanatical bundle and ended up buying it and damn that was fun. Everything is made to be fun and I had a great time, especially given how I needed to play something light. I've never played old Doom games though…
What remains of Edith Finch
Just finished it, few minutes ago. I'm not sure what I can say without spoiling anything so I'm gonna stick to what's written in the short description on steam and put the rest on spoilers tag
You're playing a girl going through stories of her family. Each member has its own story, and this is what amazed me the most. Each story has its own style and not one was disappointing. I really loved Lewis' one. I know I've already said this about other games, and I come back to it everytime a new one blew my mind but the more it goes and the more I realize this specific form of art conveys feelings, stories like none other could.
Sometimes I feel like any form of art is missing something (and the less I'm familiar with it, the more I feel it's lacking), to me, books are missing music for instance. But here, and more specifically with Lewis' story, it wasn't the case. How they conveyed the automatism of chain work in parallel with this imaginary world he's creating, the latter "eating" the screen little by little (I was surprised I didn't really noticed it until the screen was totally eaten), keeping those automatic movements going on and on, without noticing either. And then when the psychiatrist said it was too late, it hit me like so obviously true. Took some time before bending to get crowned and damn teears just popped out of my eyes and I couldn't stop it. I know most of those stories are not that sad, but some really hit me. Calvin, Molly, Lewis… but then there was Barbara and it brought up so many memories of my childhood, watching Tales from the crypt and every horror movies, books I could lend my hands on…
This game went straight to my favorite games, I can't tell how much I liked it.
Thank you so so much U. <3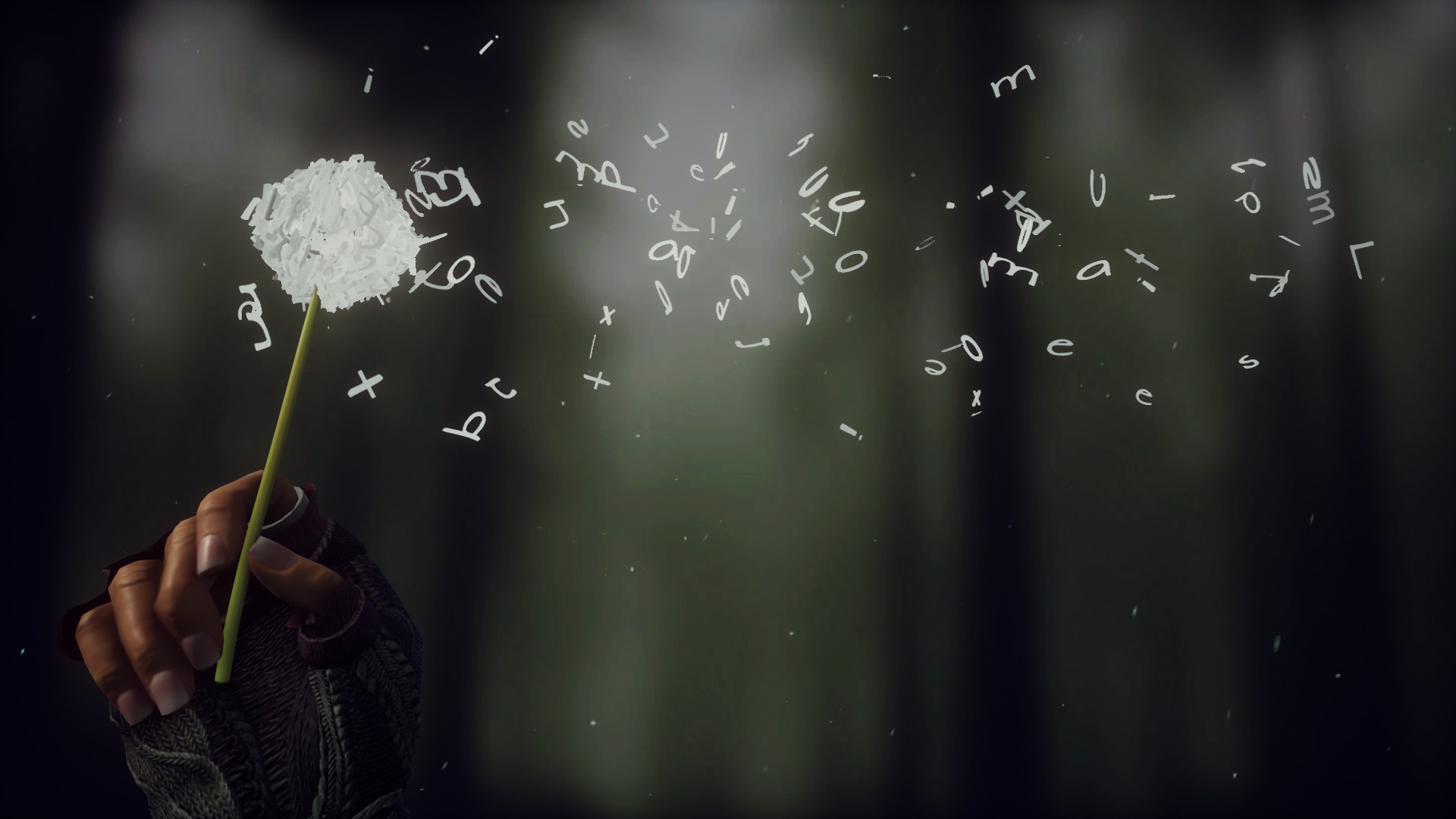 –
Hope holidays went well for all of you!
November report
Hey there! o/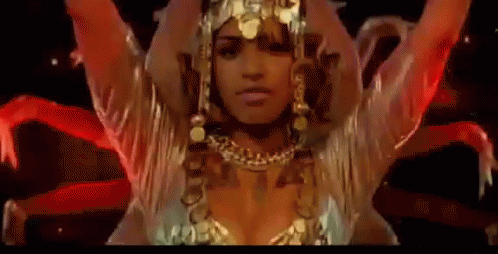 Over the hills and far away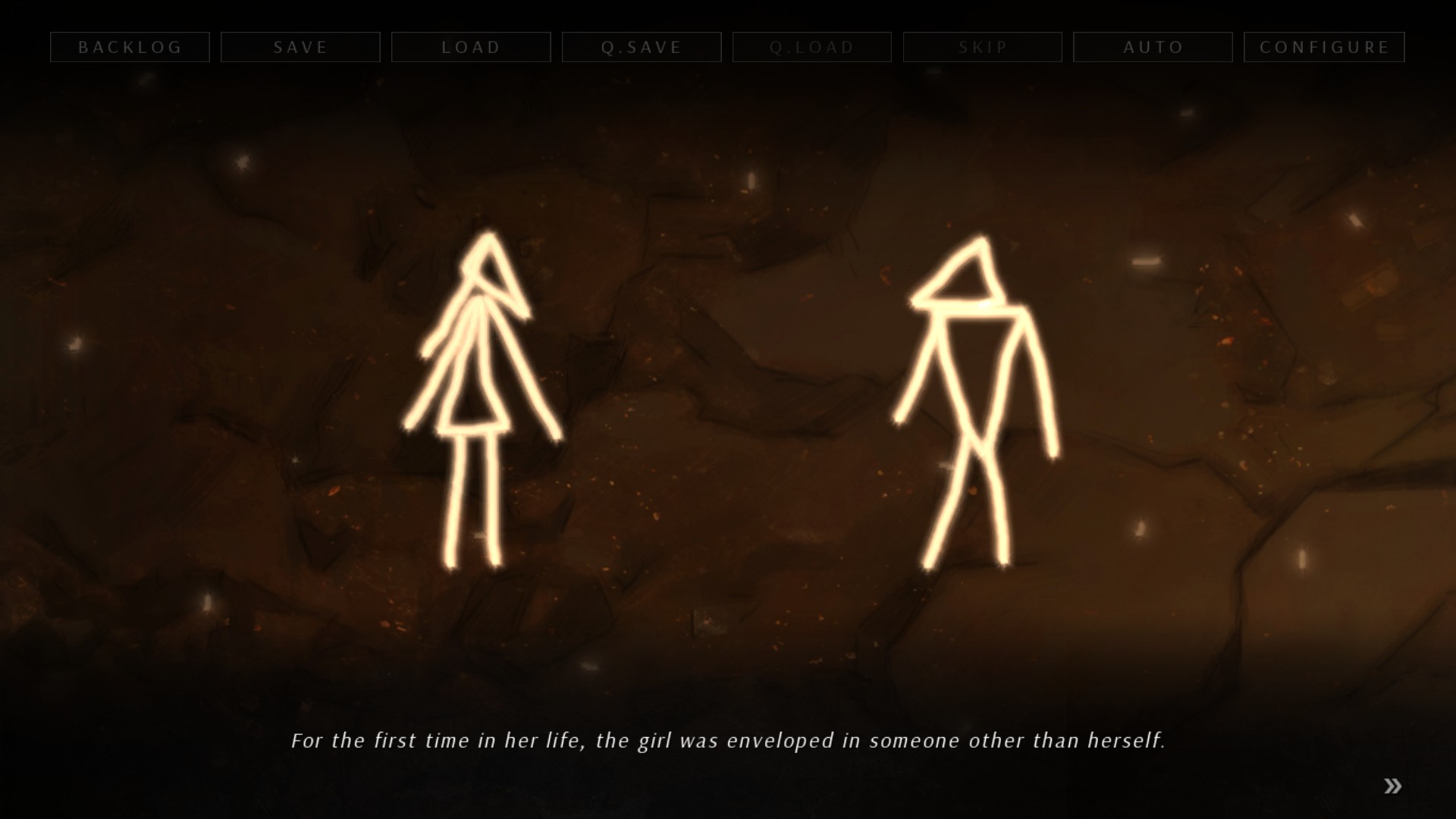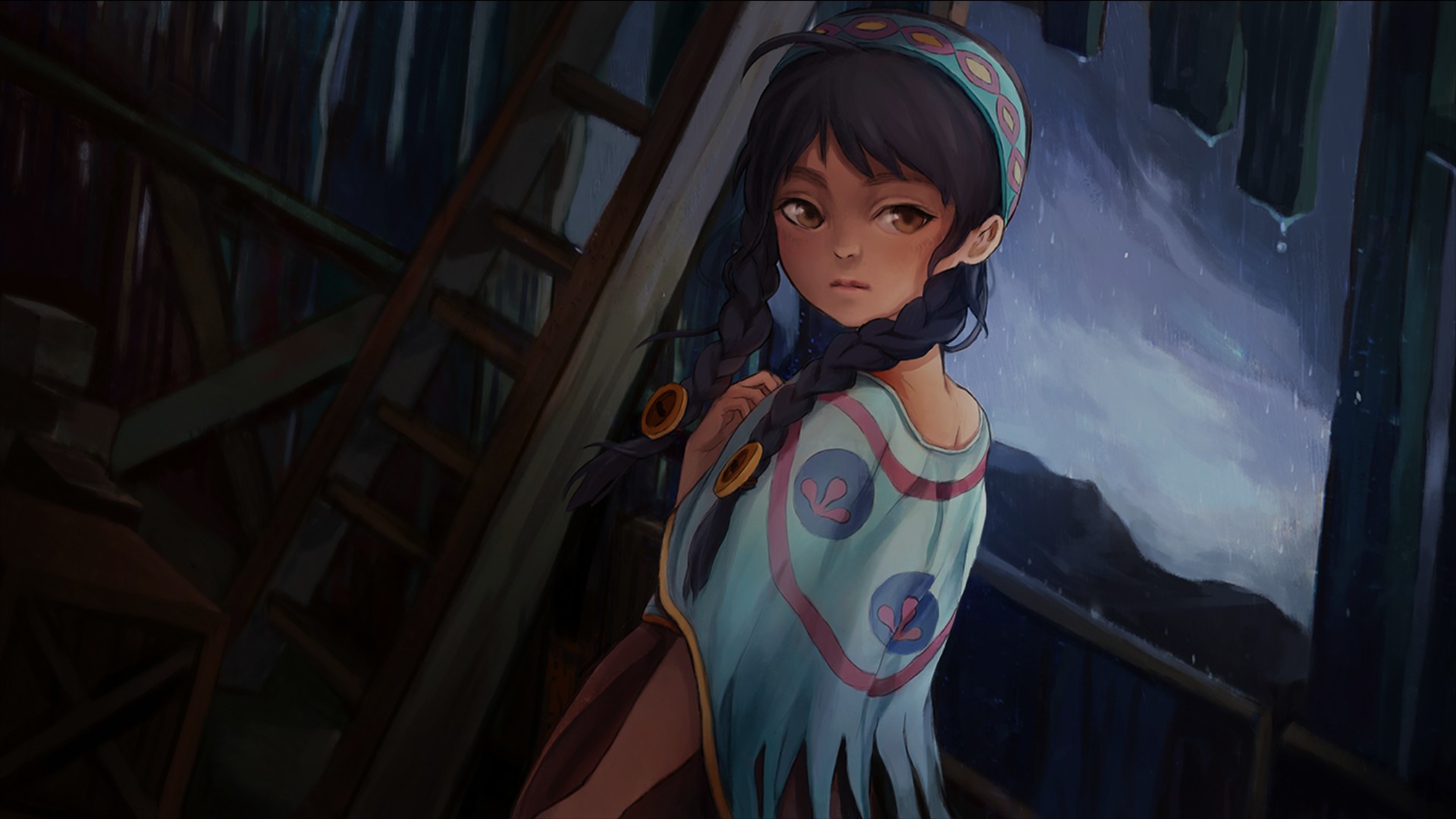 Lichtspeer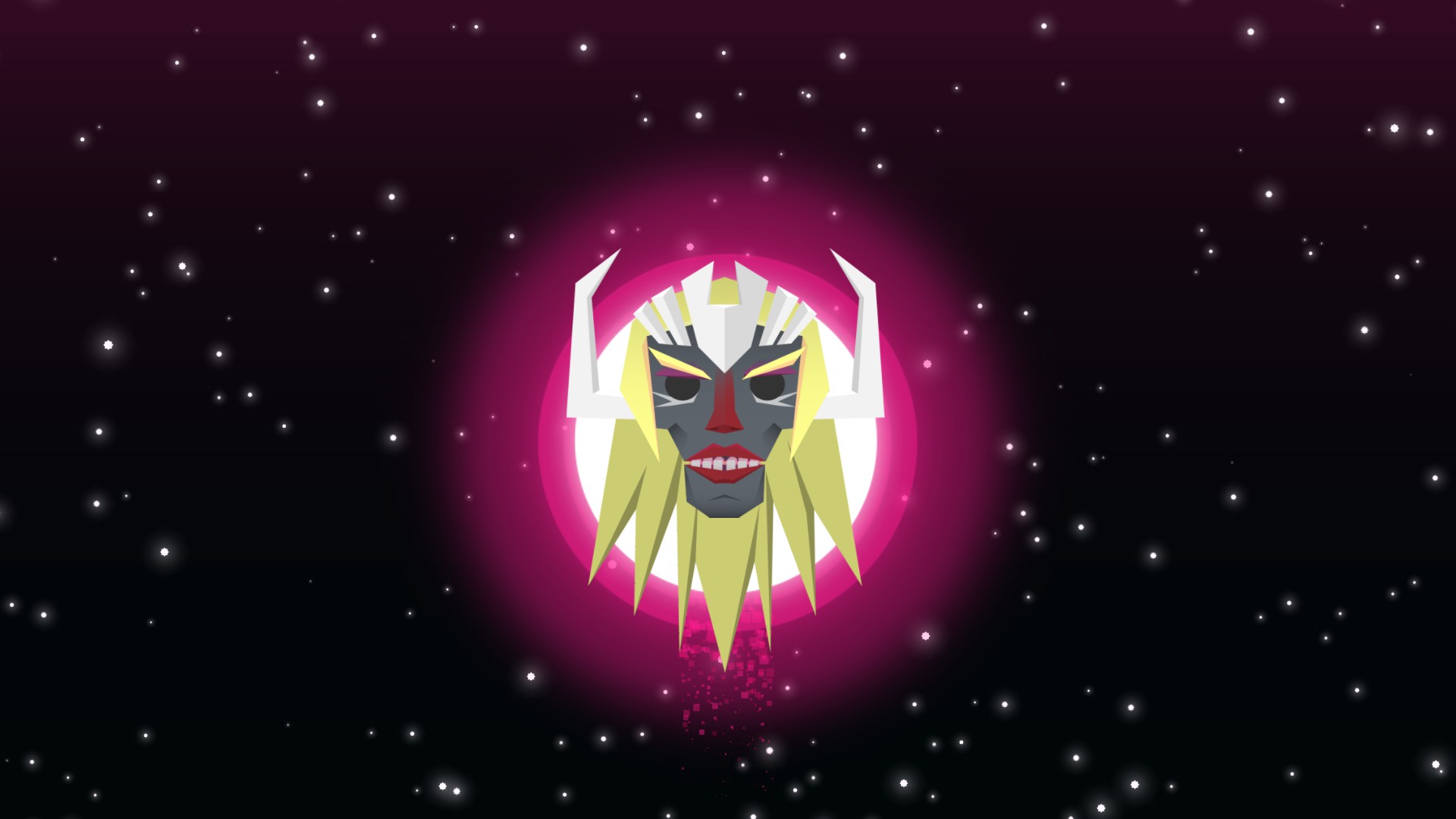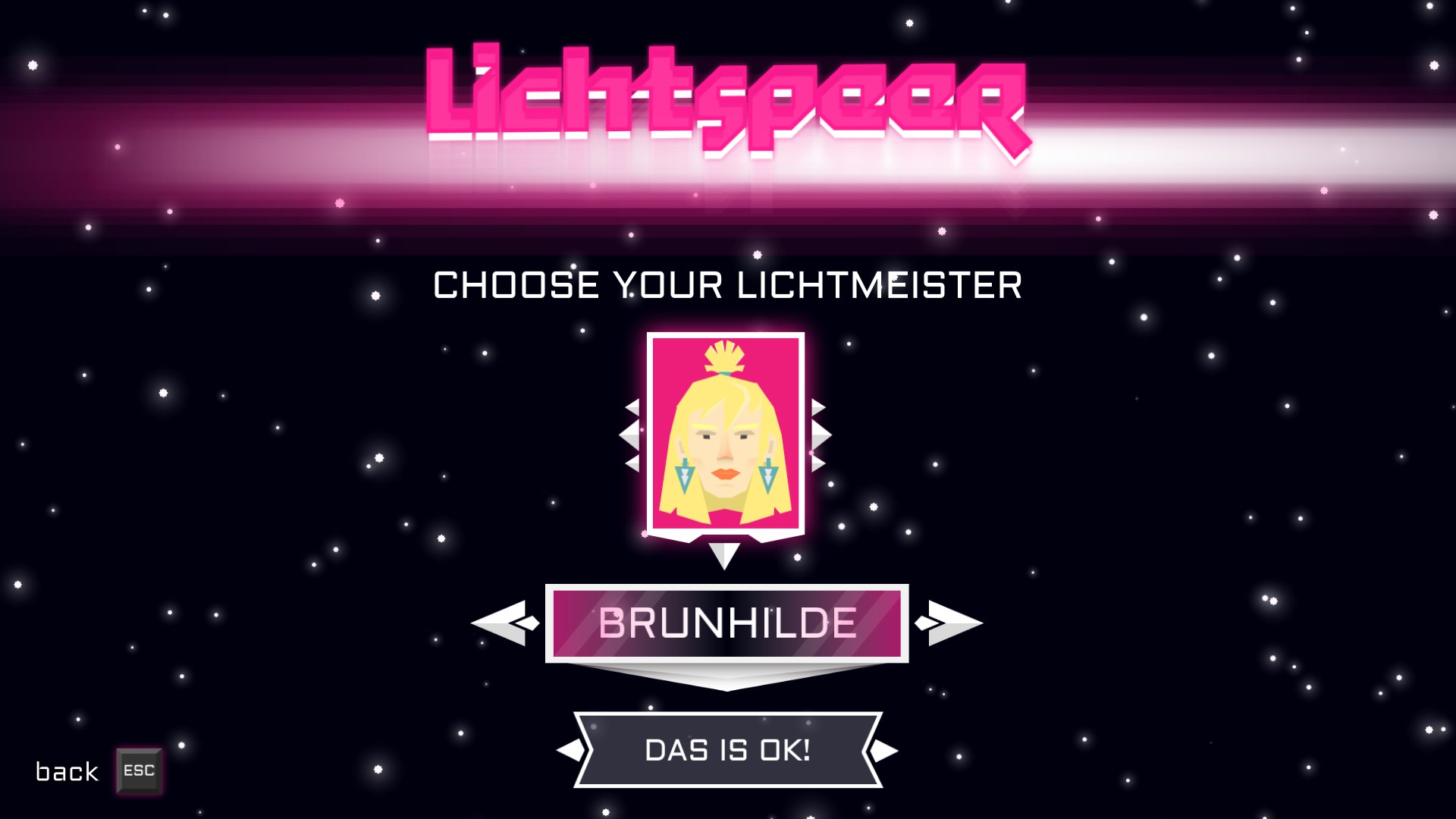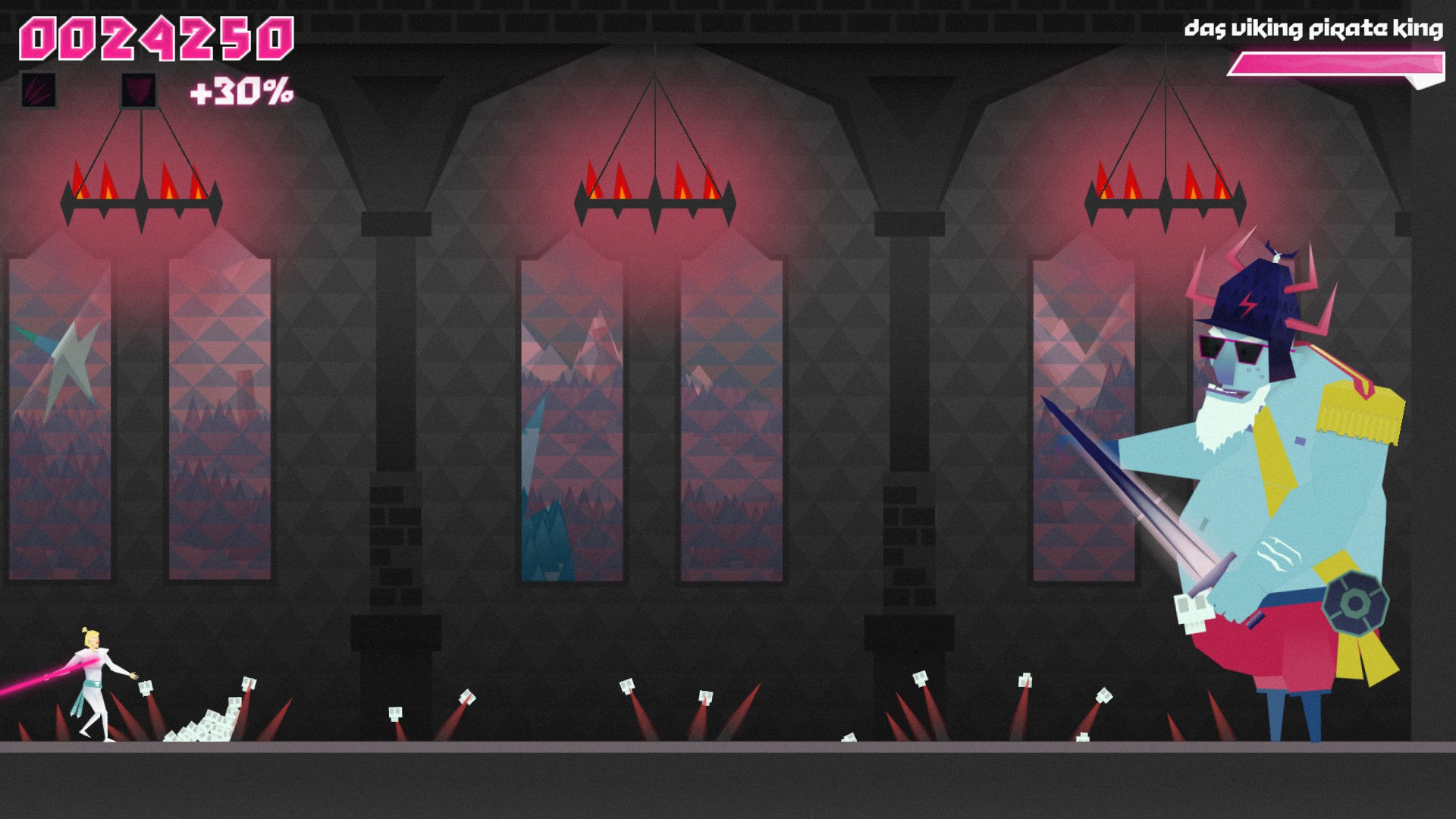 Conarium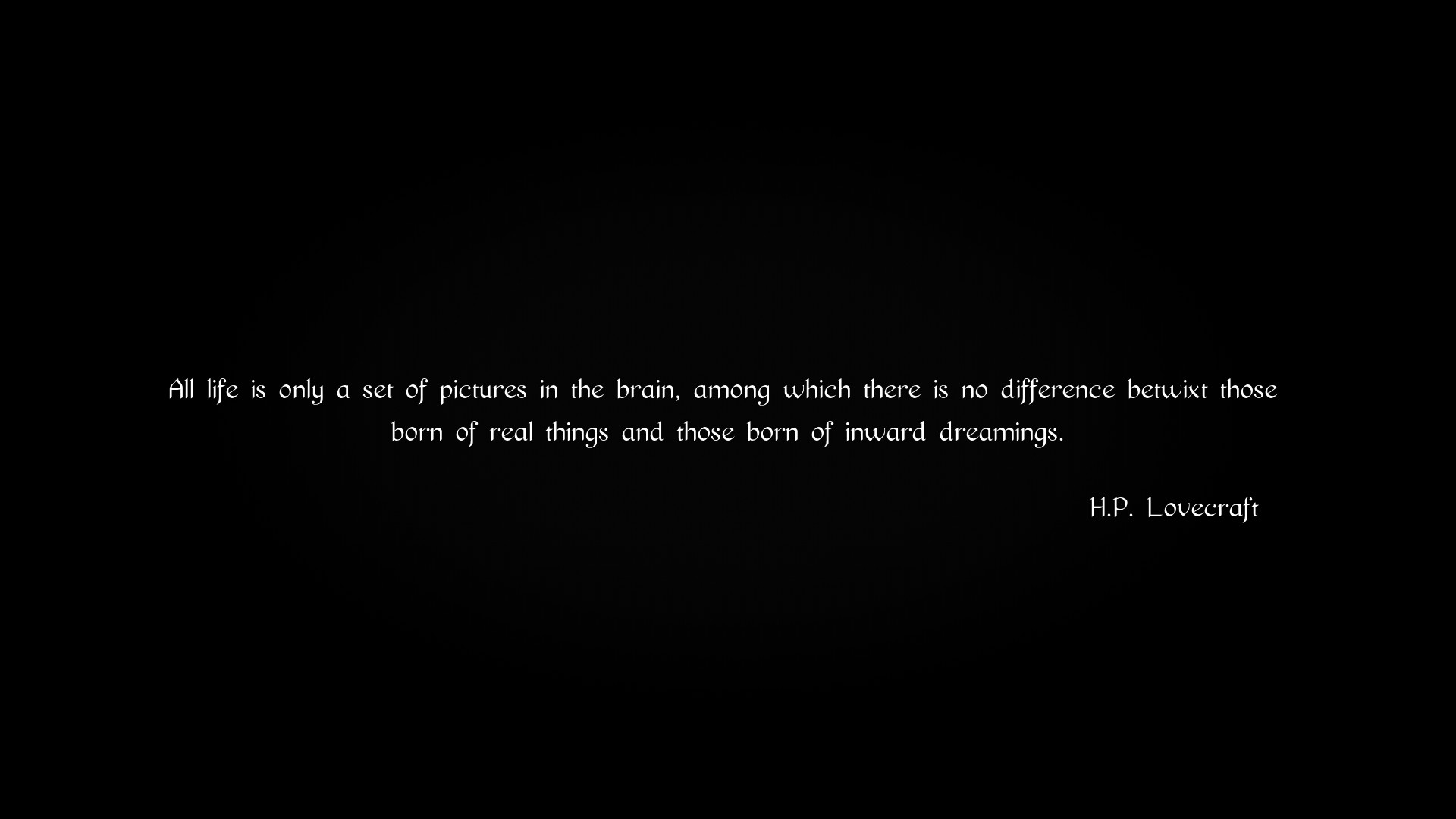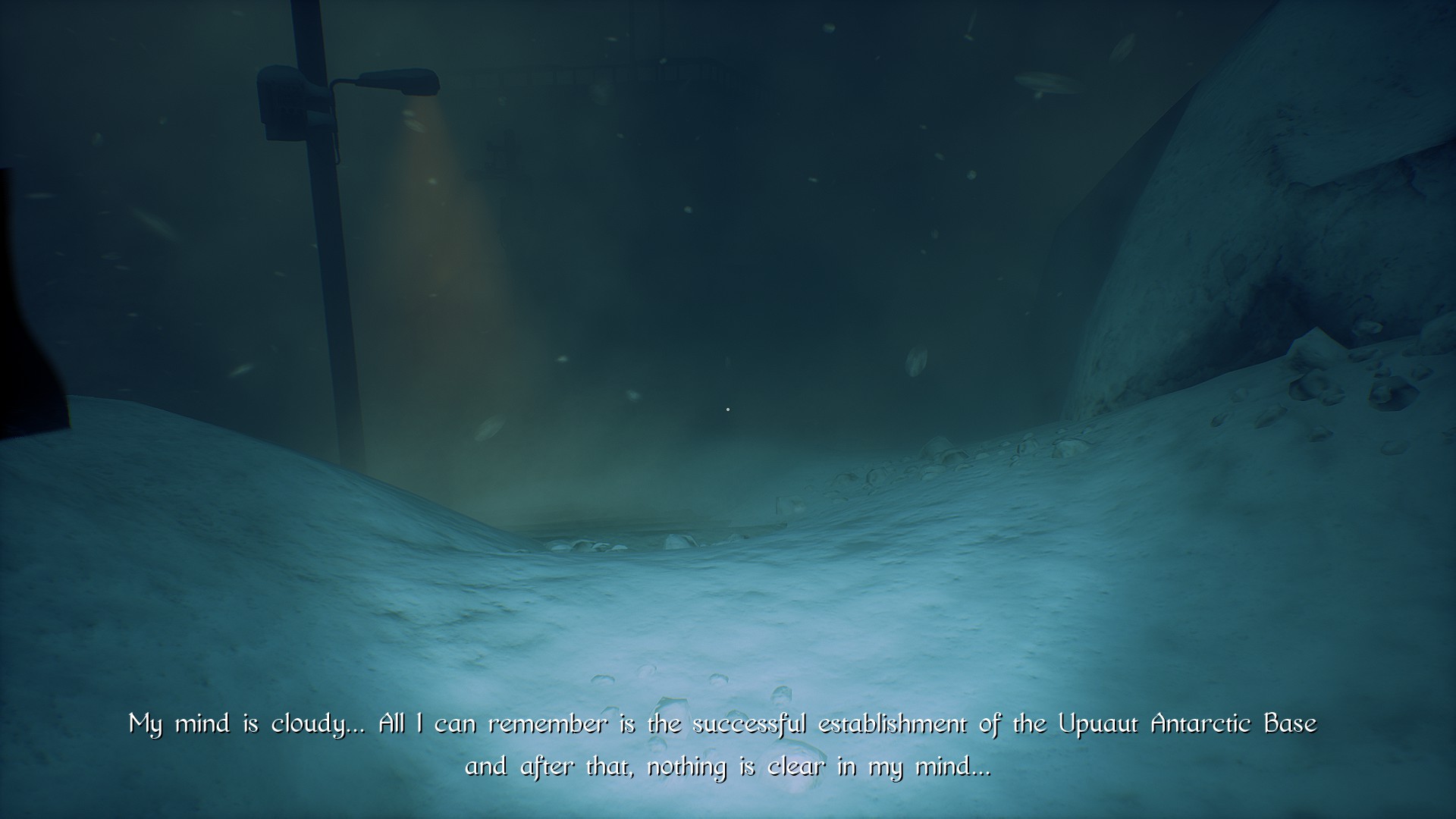 Virginia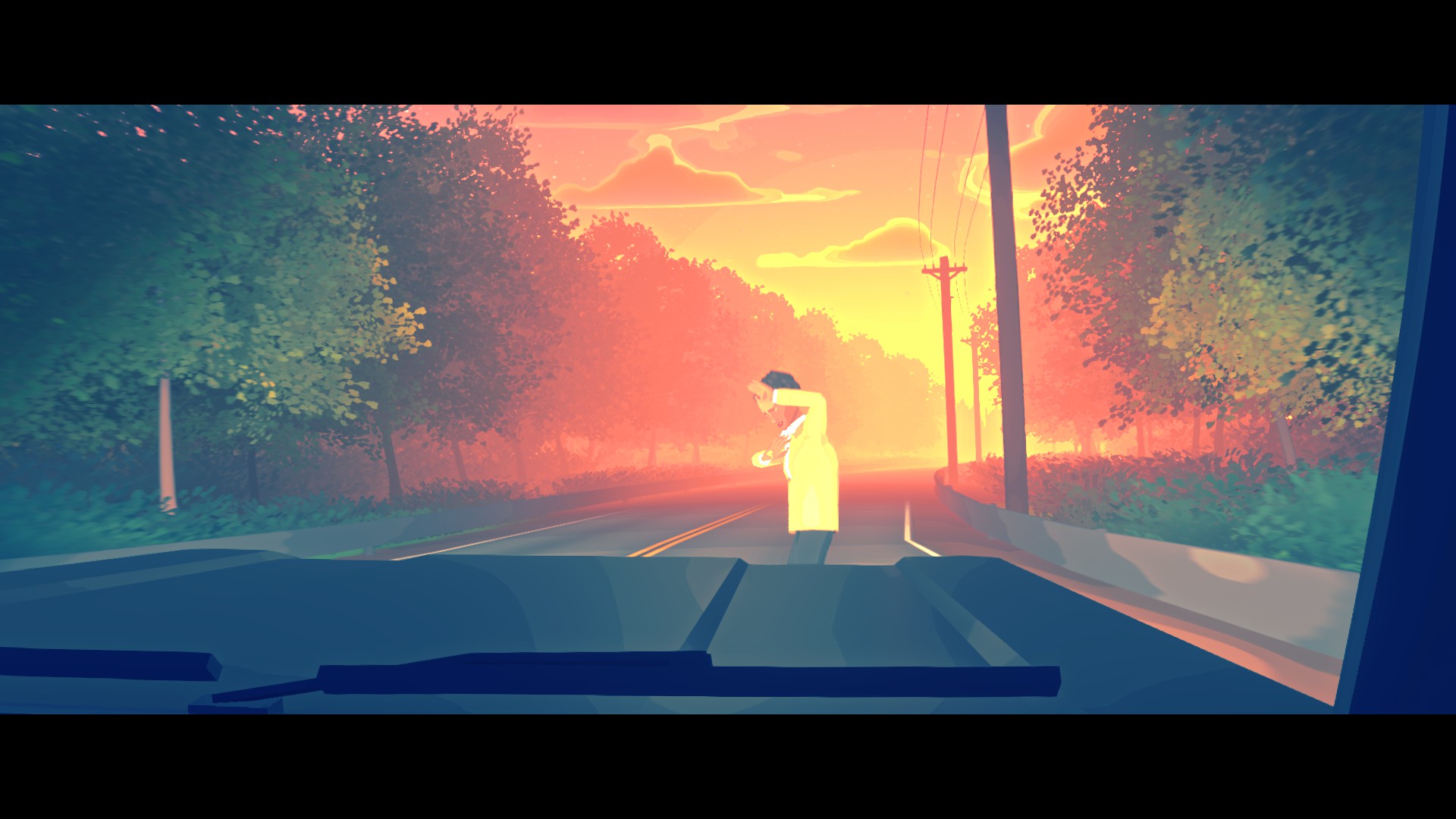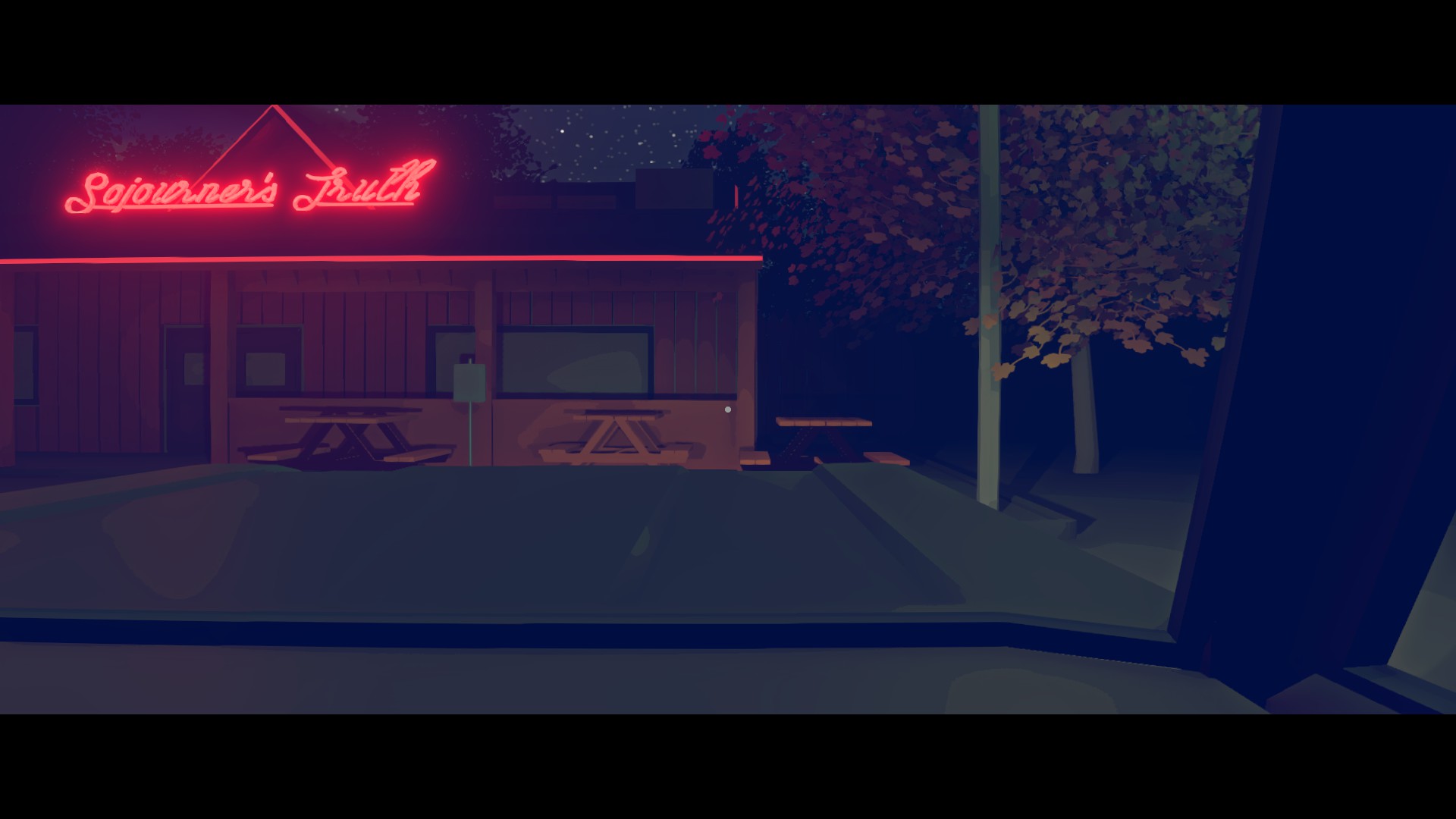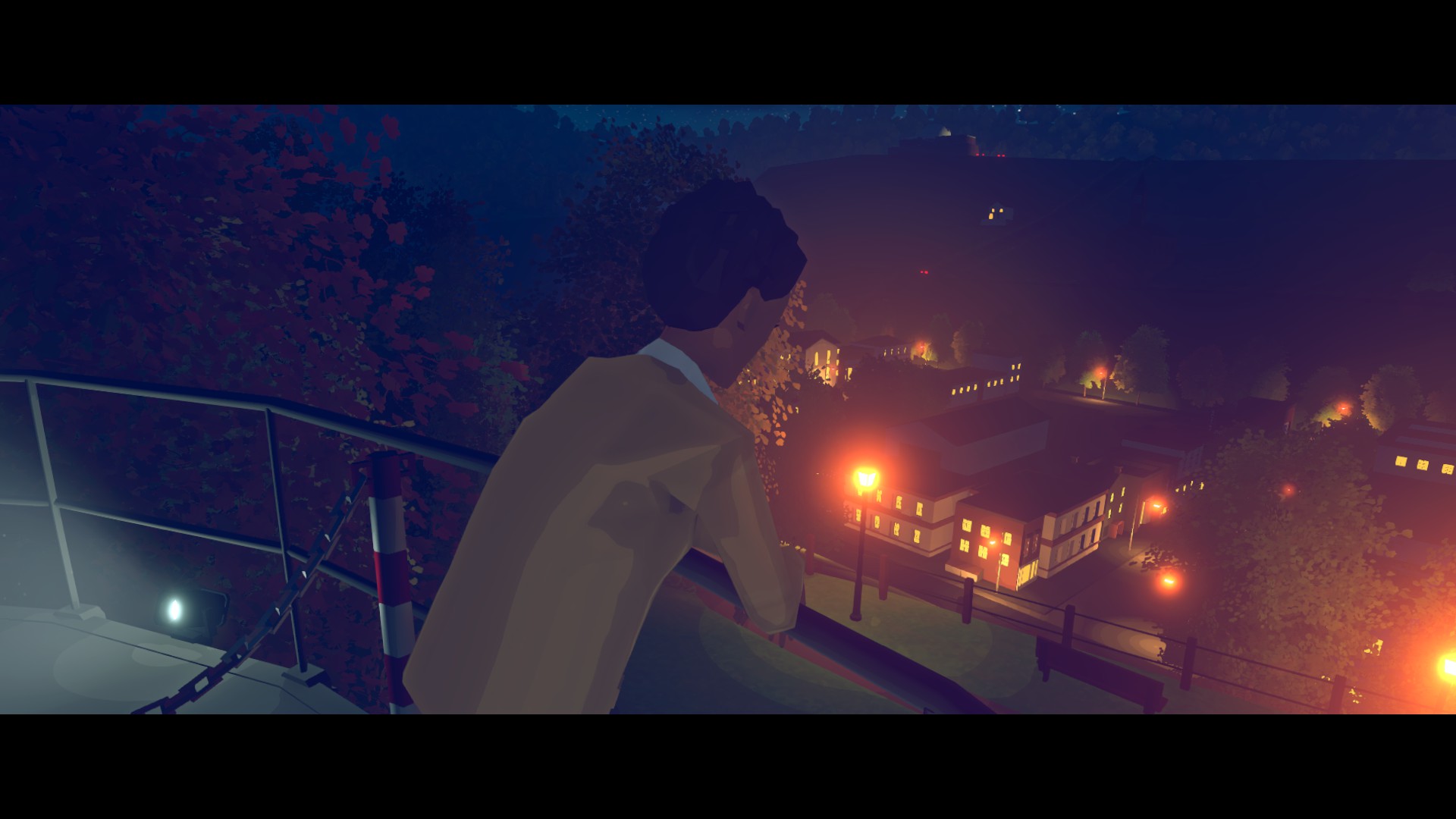 Dishonored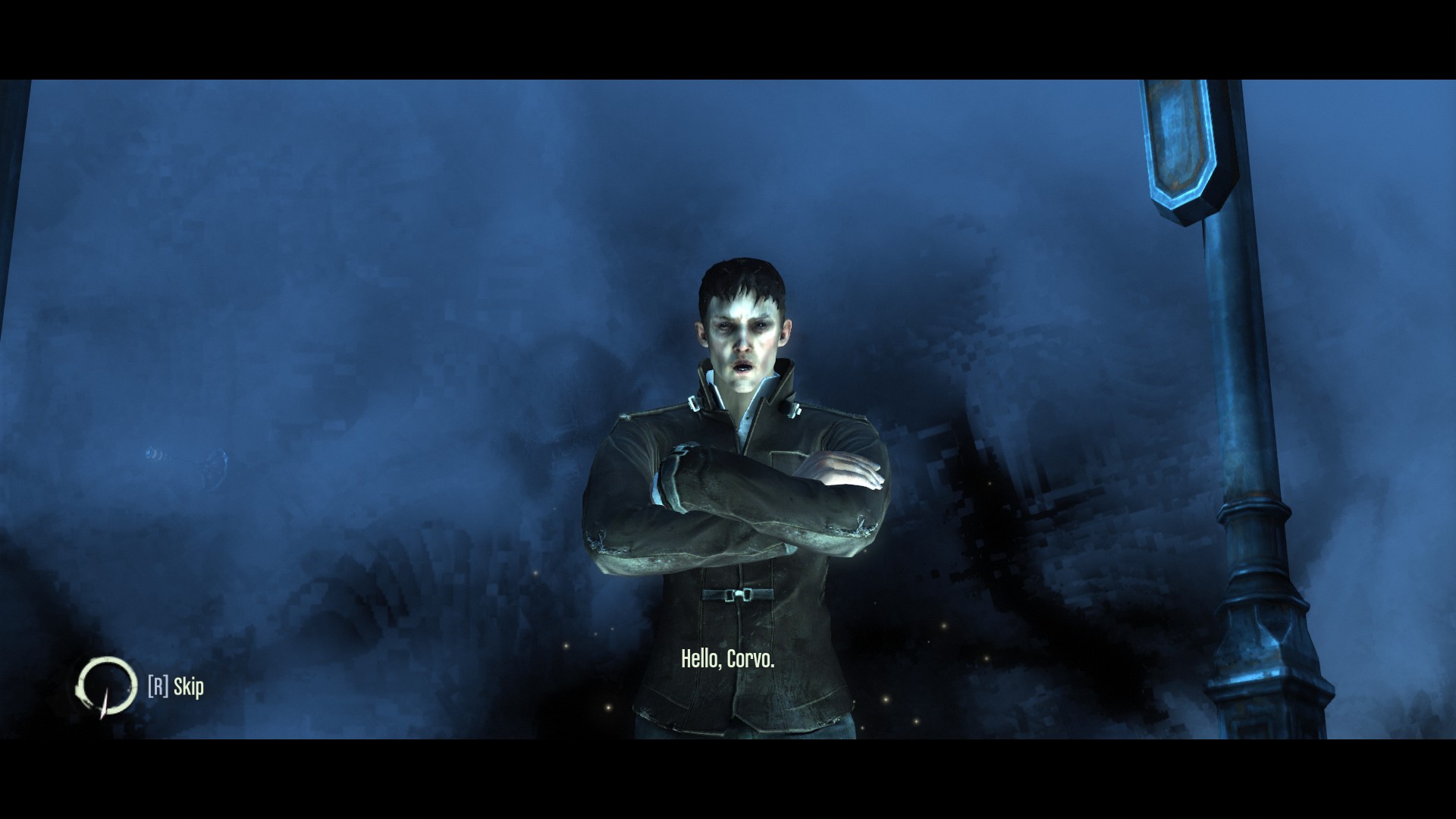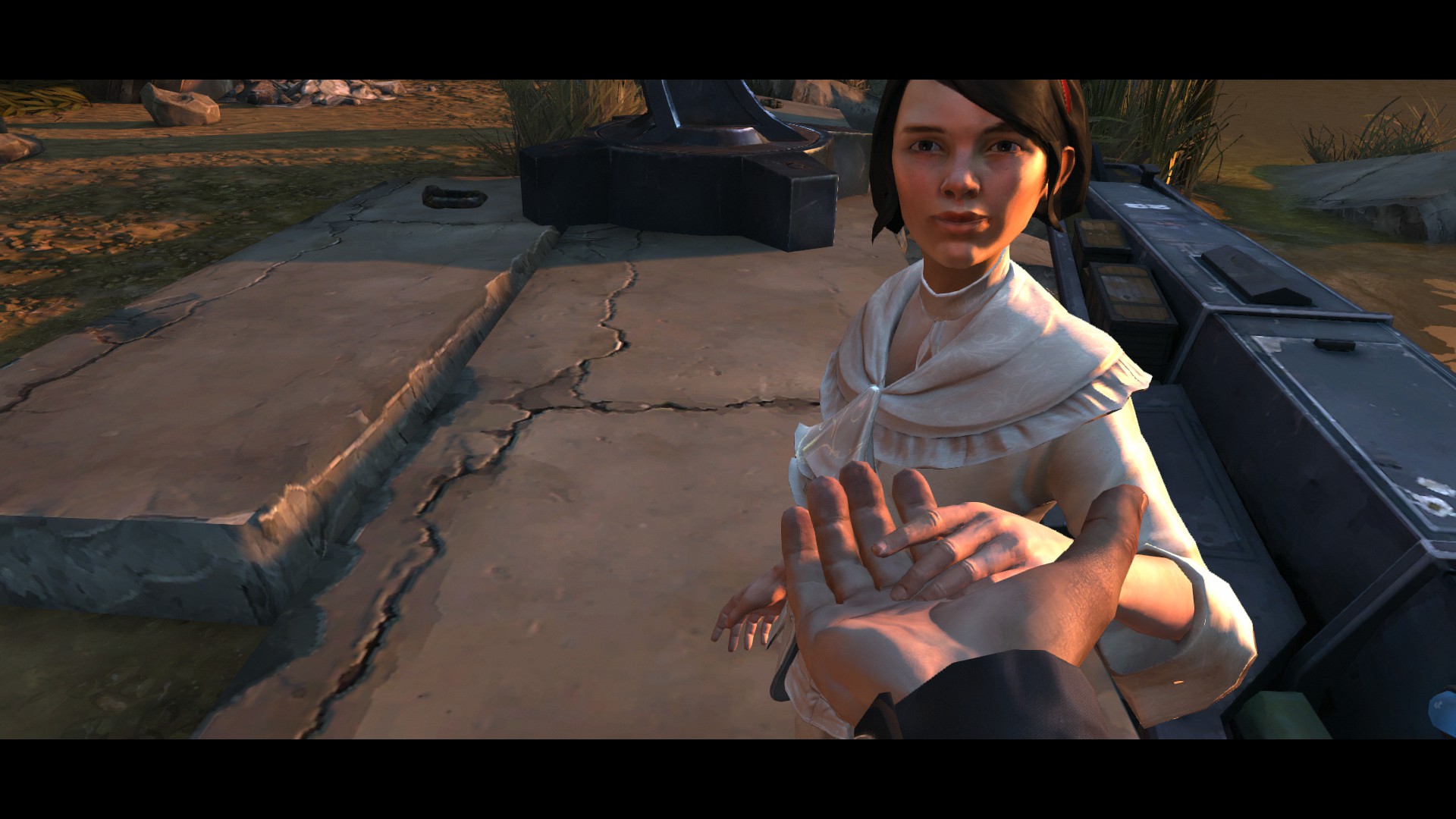 –
October report
It came from outer space and ate our brains
Had a lot of fun with it - it's pretty much everything I like about a relaxing game: Pewpew, neons (pink! :o), funny artstyle (made me want to play Minecraft again! - which I did). And it felt good to play this, I'm having a hard time managing everything that's going on in my life (uni & 'real' job, in the sense I can't just do my hour quota and then forget about it, which makes a little thing not going well like hell) and this game was perfect for this
Fatale
I really like Tell of Tales games. Not that I've tried that many but Luxuria Superbia was really great. As for this one, like too many indie games like this, it was a great experience but the controls were awful. It didn't matter too much as it's a 30 minutes long game, but it's kind of sad… I really like seeing how devs manage doing intersting things with almost no money. Fatale is about Salomé and I was really curious to see how they would handle her dance (screenshots of it below:). It's also inspired by Wilde's play (which I didn't read… shame!)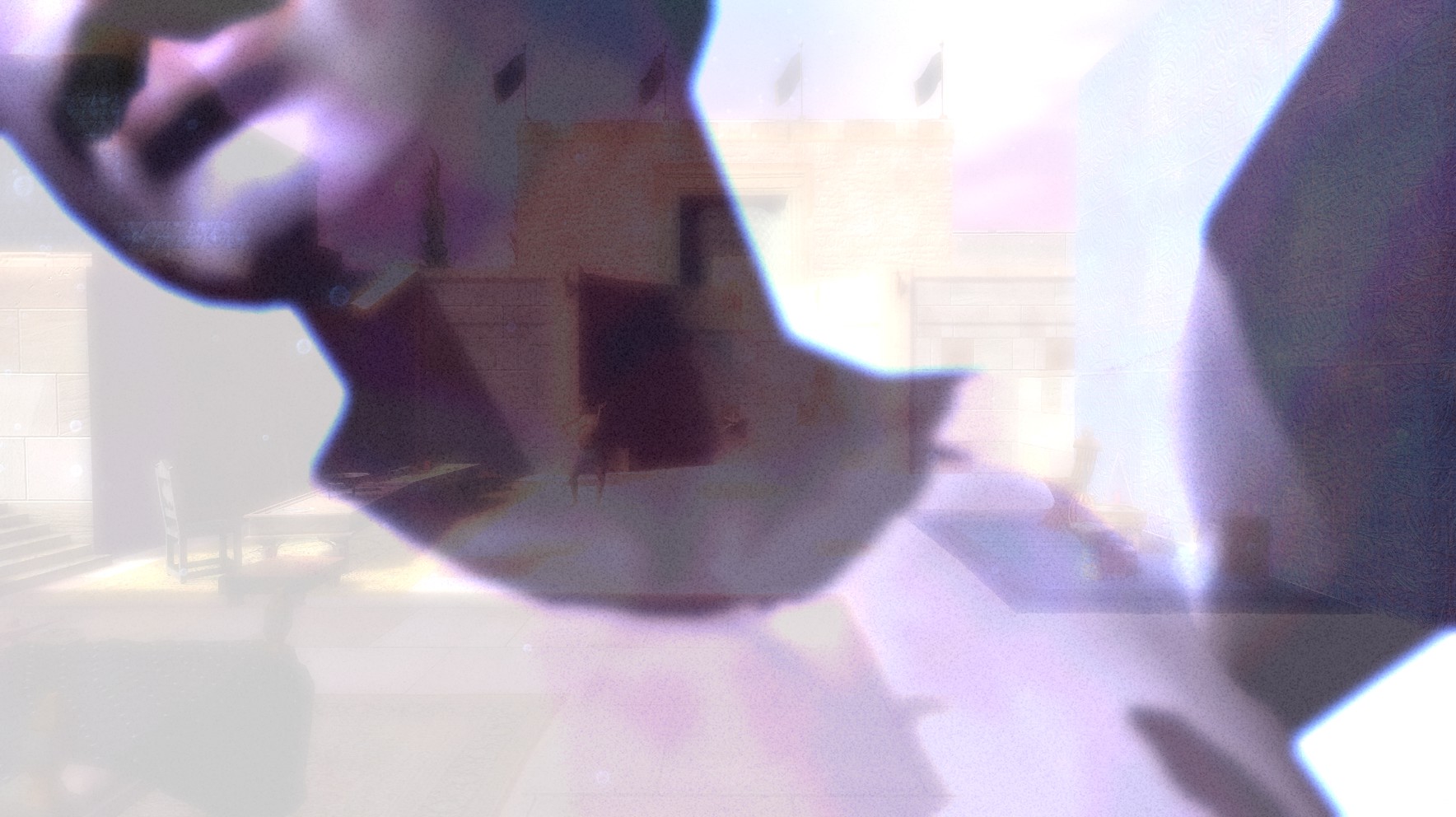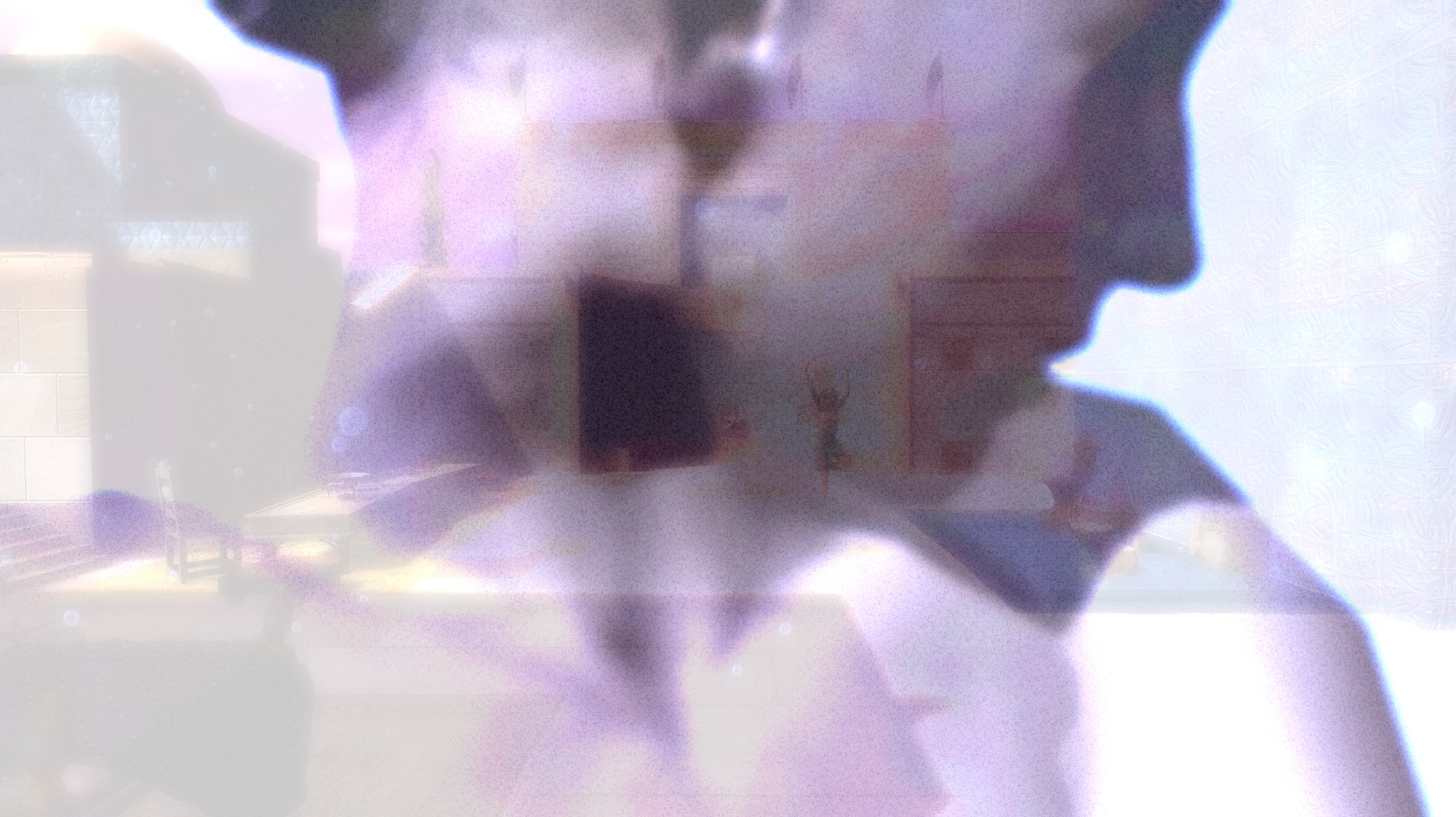 On a side note, there's one game with probably 0 budget which was amazing in giving a unique art style with what seems like a lot of constraints - The Music Machine
That Dragon Cancer
I knew what I was getting into but damn… I can barely relate, I am not a man, even less a father, I don't even have kids. But it was like going through hell.
They did an amazing work on 'picturing' feelings, on making game elements out of it - but then I was feeling so bad while playing. I rushed half of it, I just wanted to see it end.
In that regard, it reminded me of Journal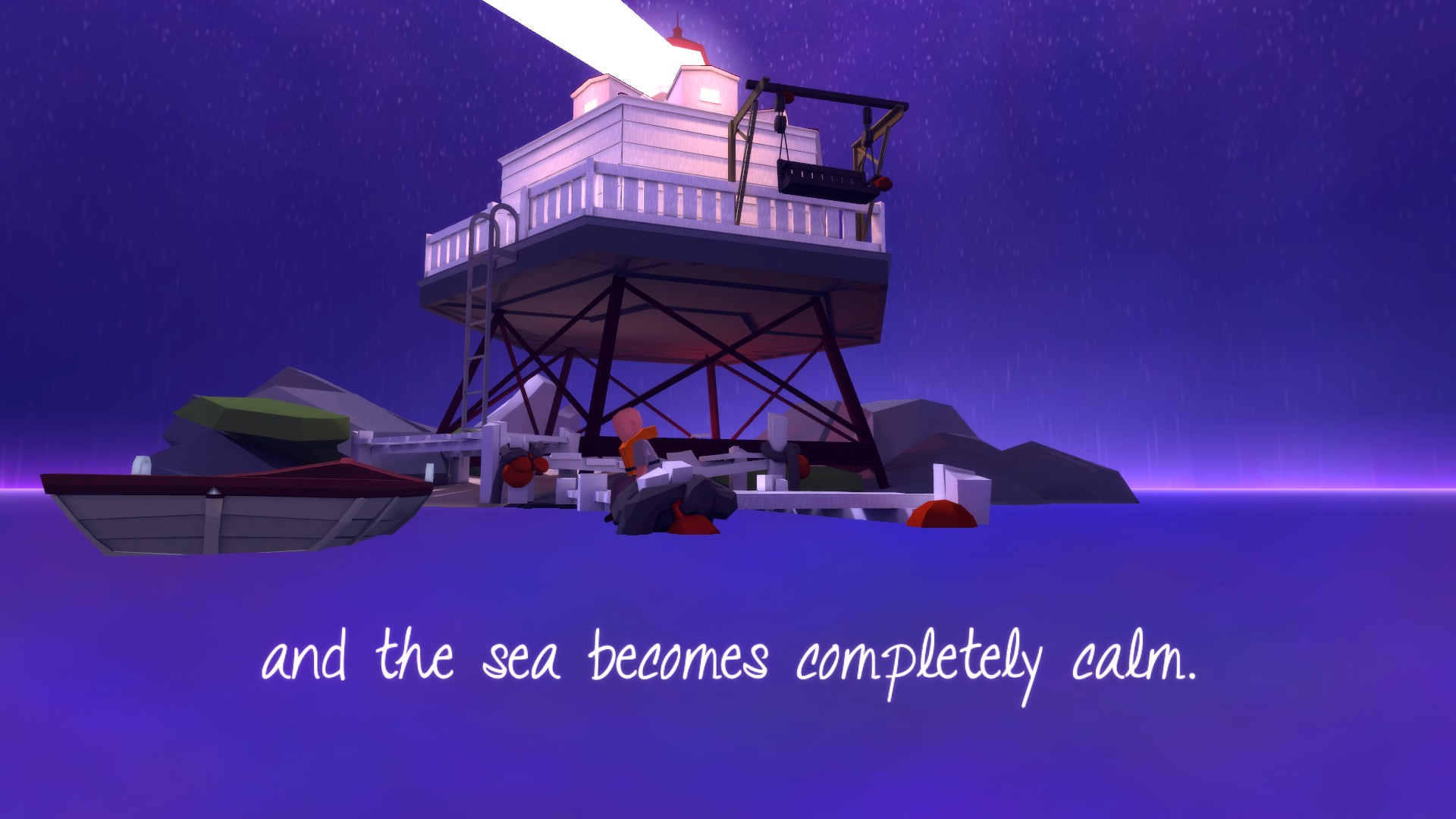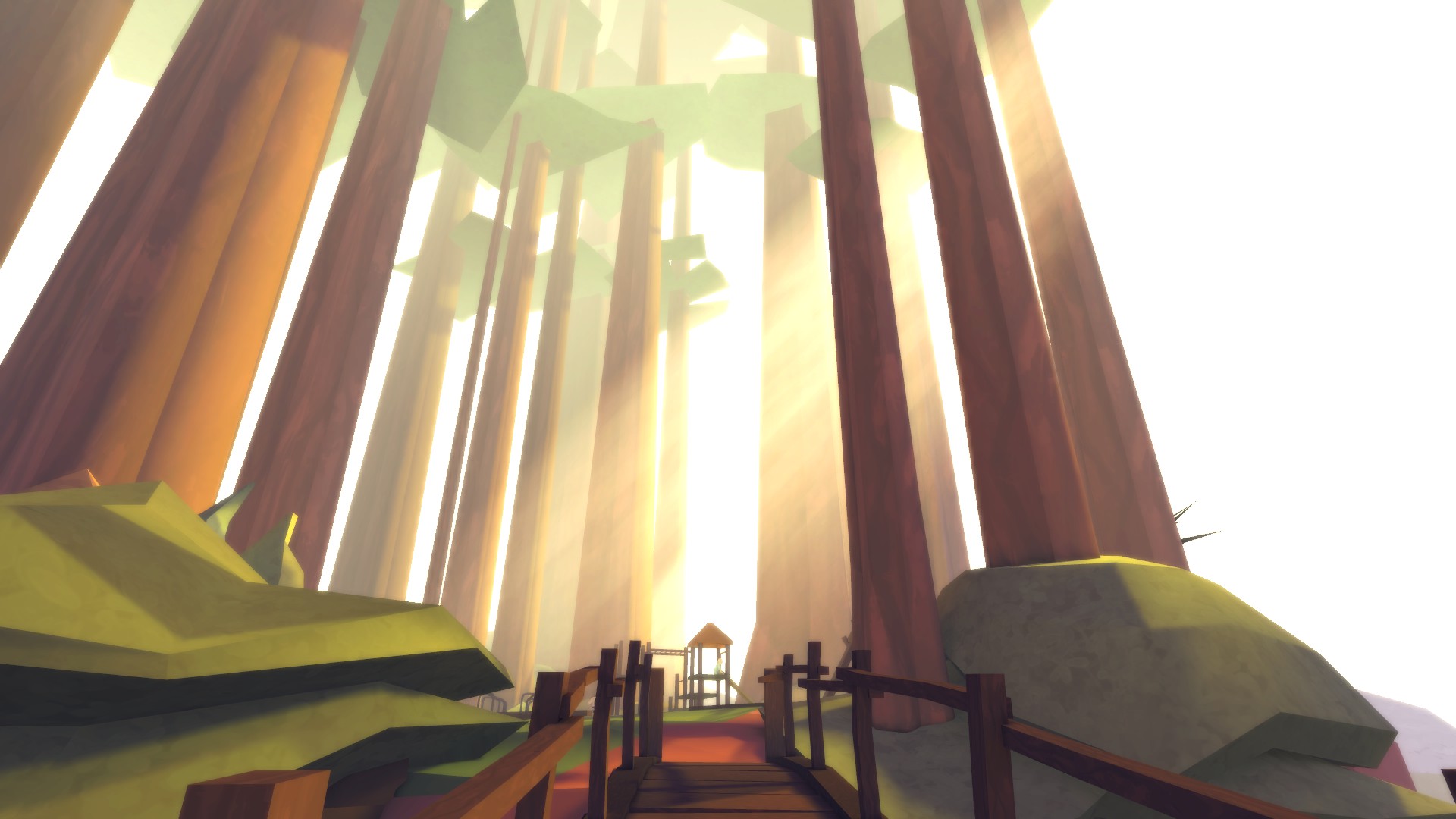 Tyranny
Finished this game not long after my last post. It was amazing really, started another playthrough right away but then thought I should wait a bit.
I'm not used to that kind of games, I did play recent Bioware games (DA & ME [shh] - which I love to no end) but then didn't really try any other RPGs, I thought I would have a hard time getting into it because of how it looks, I was wrong!
It really is overwhelming in the beginning and when you start making choices (Did I mention how much I hate the Voices of Nerat?), but I equally hated myself for the choices I made and had fun playing the different classes (Sirin & Eb are amazing)
Thanks again L. <3
Maize
This one is amazingly fun! Corn with a british accent, Vladi's calling everyone stupid, this thing with pressing 'Q'… Really like it!
In some other news, I really miss Doctor Who and this sweet sweet music!
Also: Monday! tututututututu Tuesday! tutututututtuututu
Yay! Dalida \o/ Thank you U.!!
August & September blabberings
So, 1st of all this one:
I shit you not, it is the best game I've ever played!
It was perfect - from the music to the story to EVERYTHING
Some stuff!
Prey
I had a hard time getting into it mostly because I've spent what seems like hours picking up shit and nothing more - couldn't see why people were comparing Prey to Bioshock. To me it was like any other Bethesda game. I came back to it the day after, had fun, started to get curious and then… it did feel like Bioshock! I was alone, not knowing what has happened, wandering, listening to audiologs to make sense out of it.
Last Days of June
A friend gifted it to me Okay lady! Love you! Bye bye!, never heard of it before. I'm glad though it was even a better feeling to go into it blindly.
And the colors… they made amazing things with colors from the warm orange/pink to the cold blue night.
It was incredibly sad though…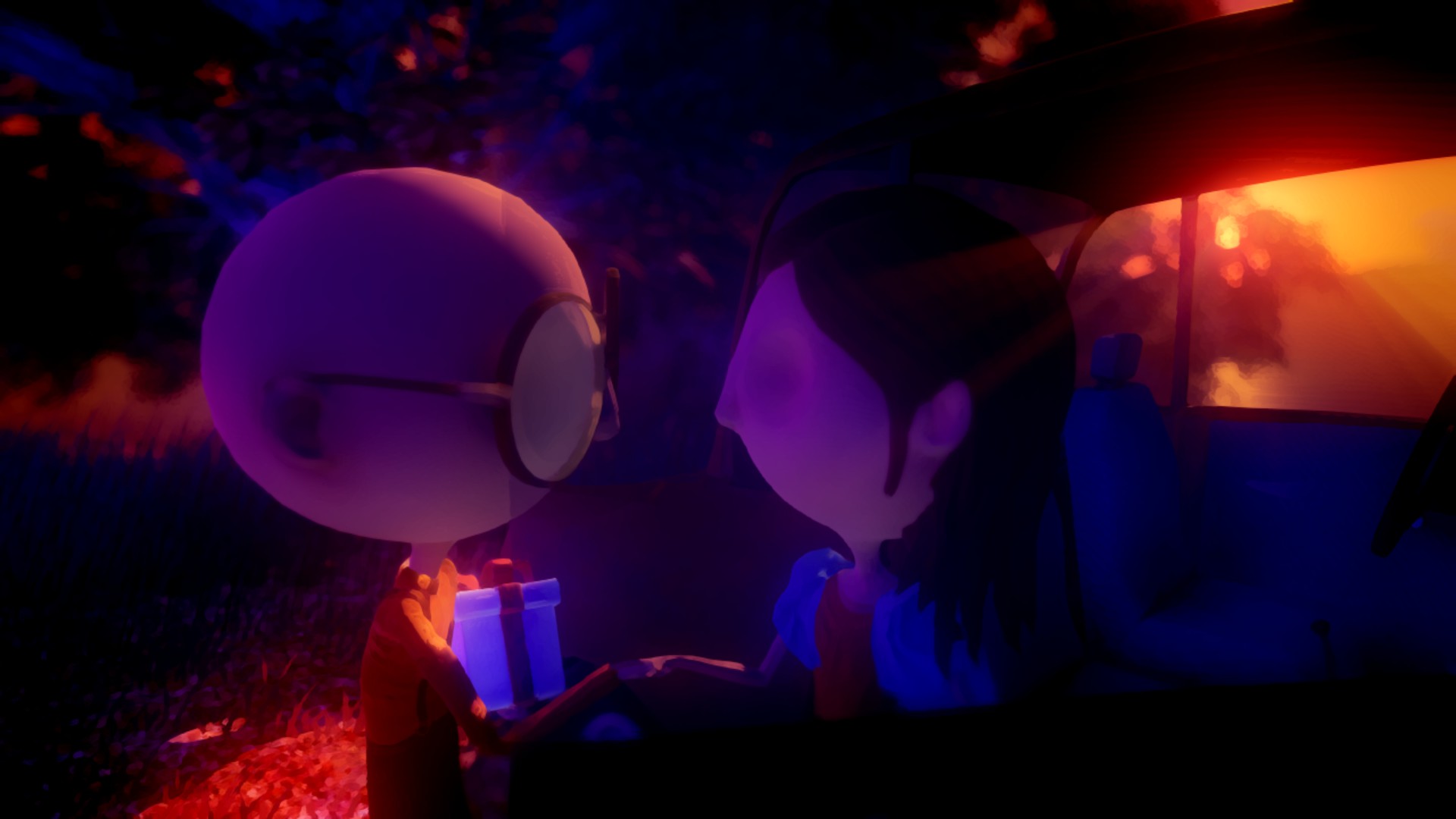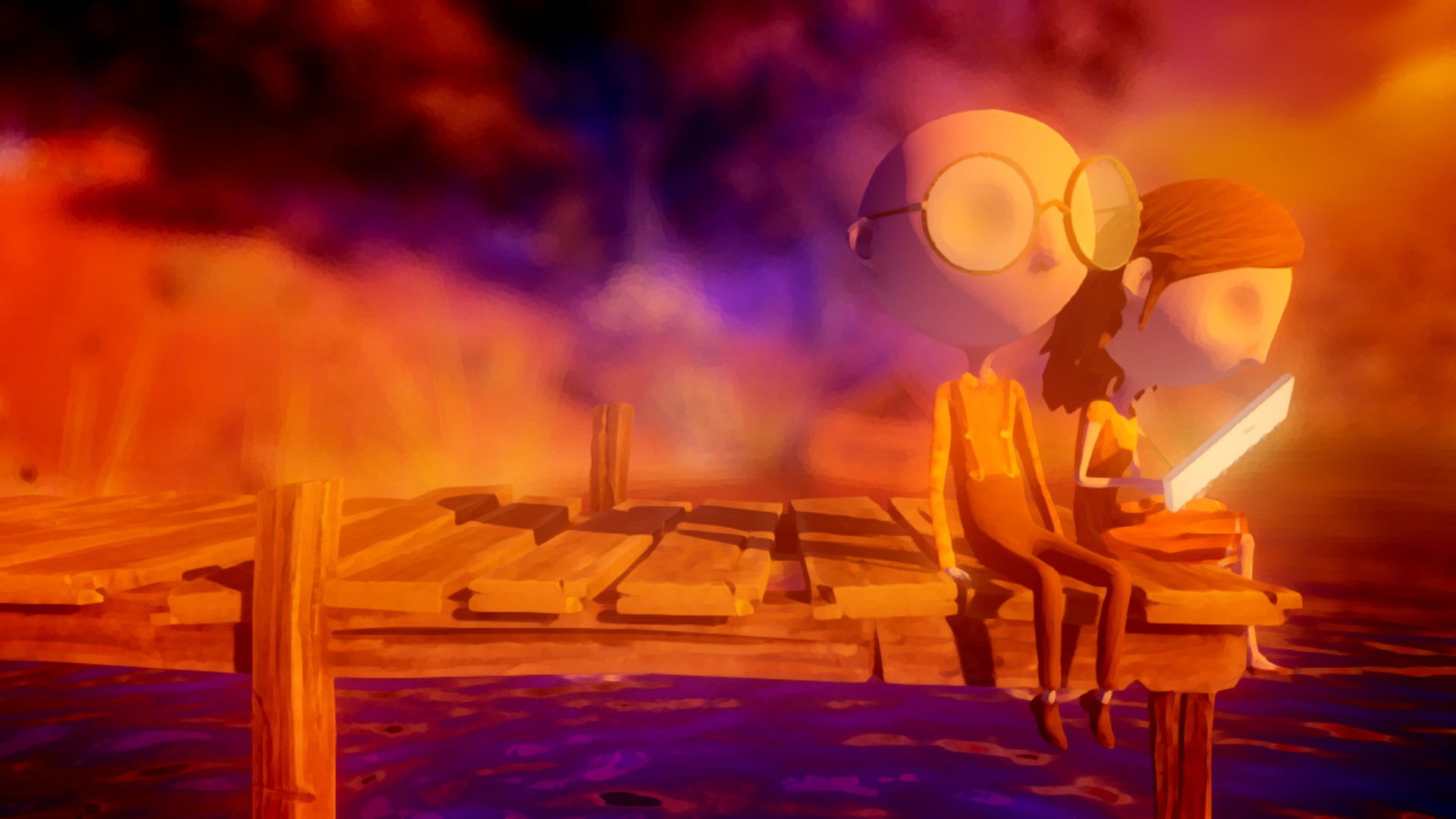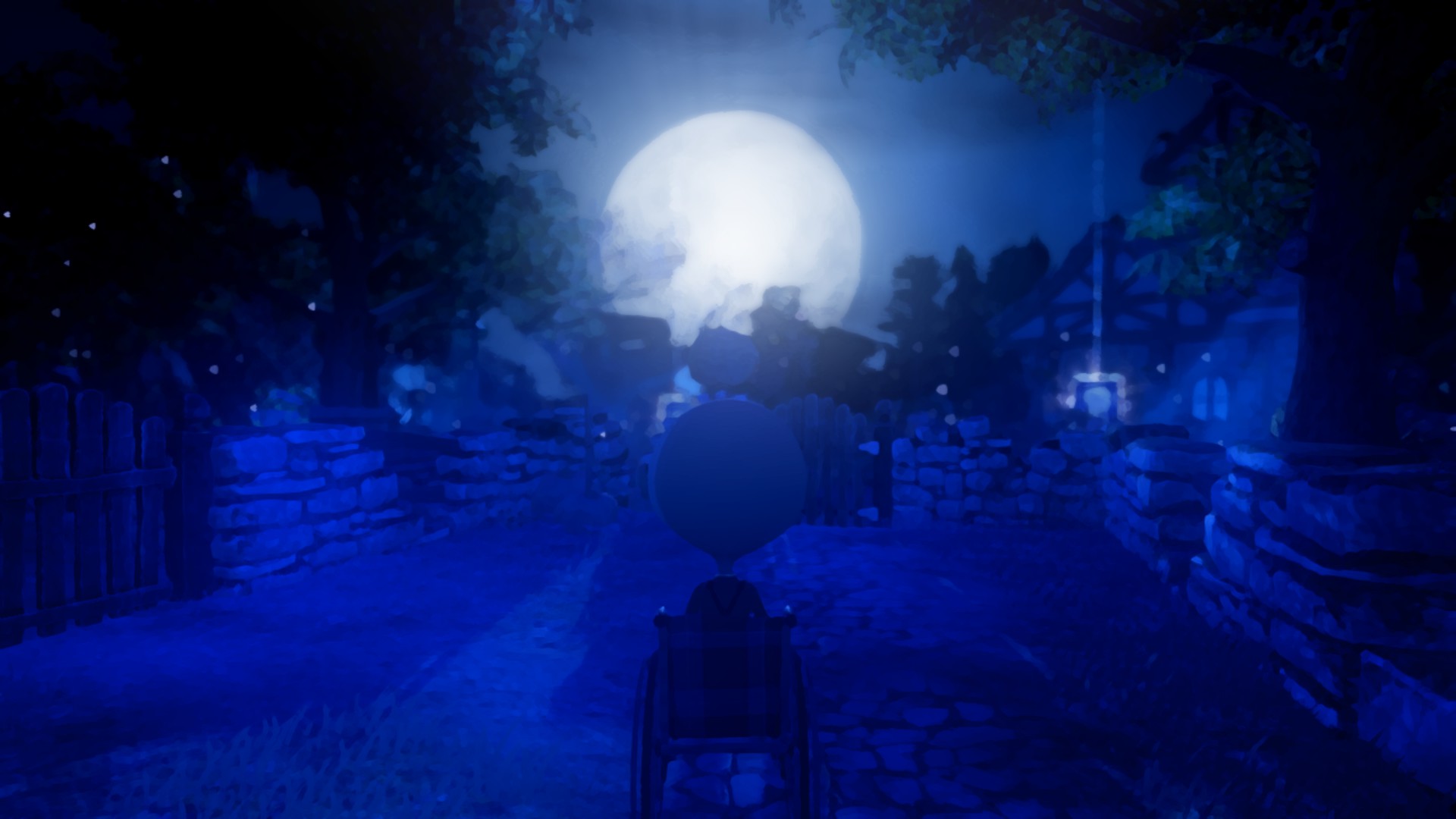 Dishonored - Death of the Outsider
The one where you can't play Corvo!
I had fun buuuut I really love to play with powers and this one has 3… no upgrade. I wish that was not the part they cut when they decided to make a "small" Dishonored.
Also about the Original Game +, when they say you can play with "some" Dishonored 2 powers they really mean some… still three: Dark Vision, Blink & Domino. I started an OG+ thinking I'd play with D2 powers (somehow missed the "some").
Four Last Things
A little gem - really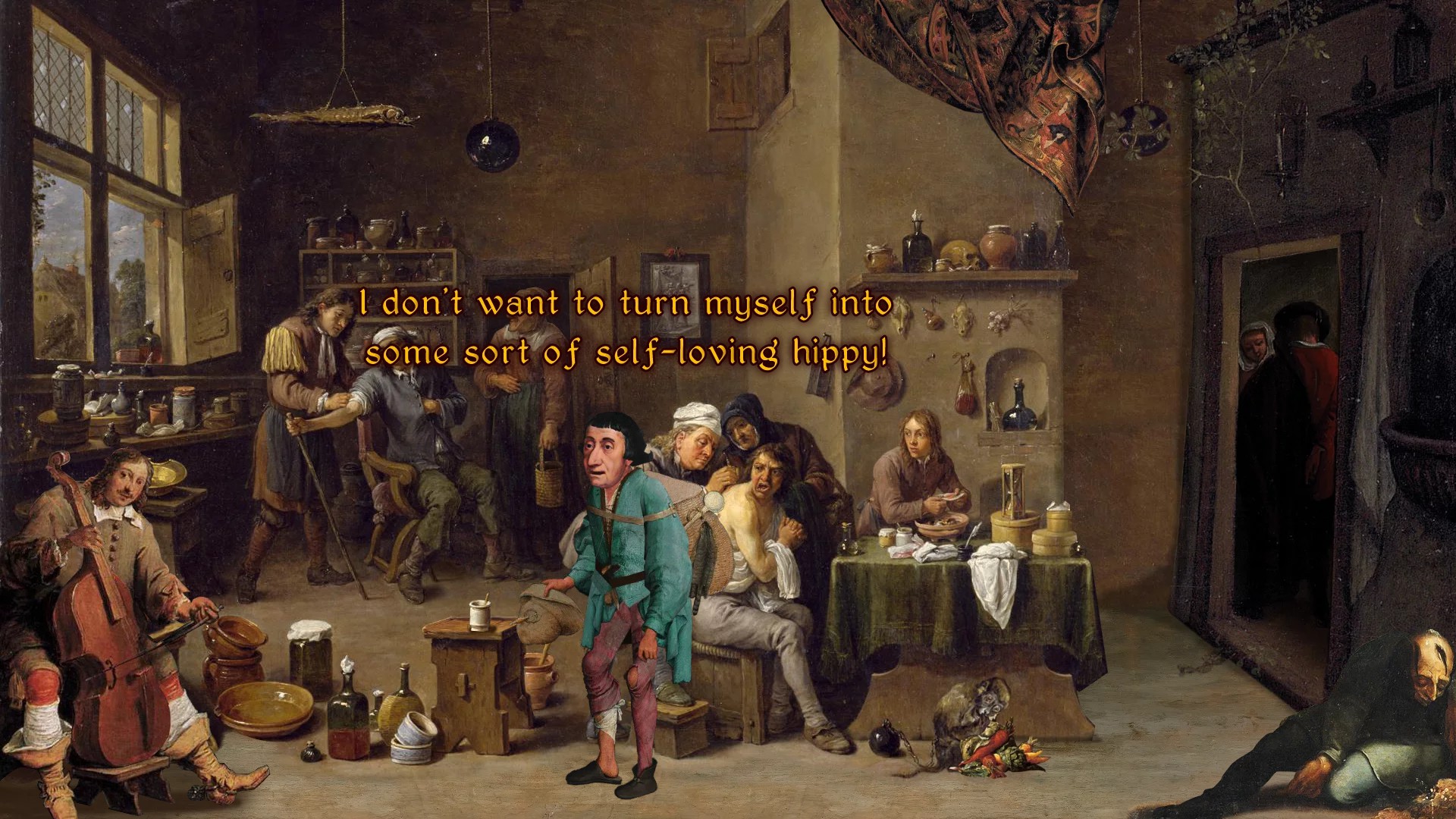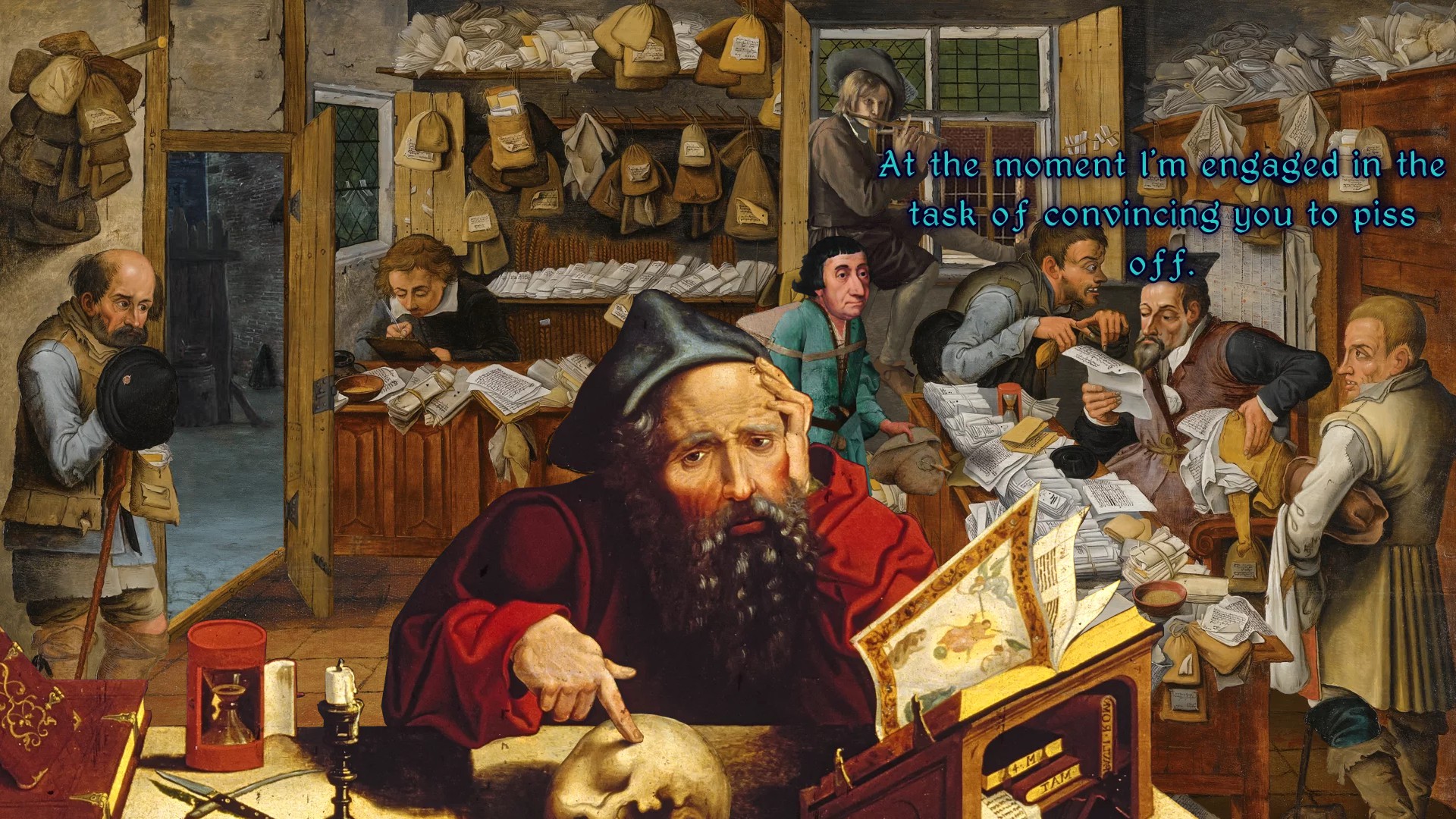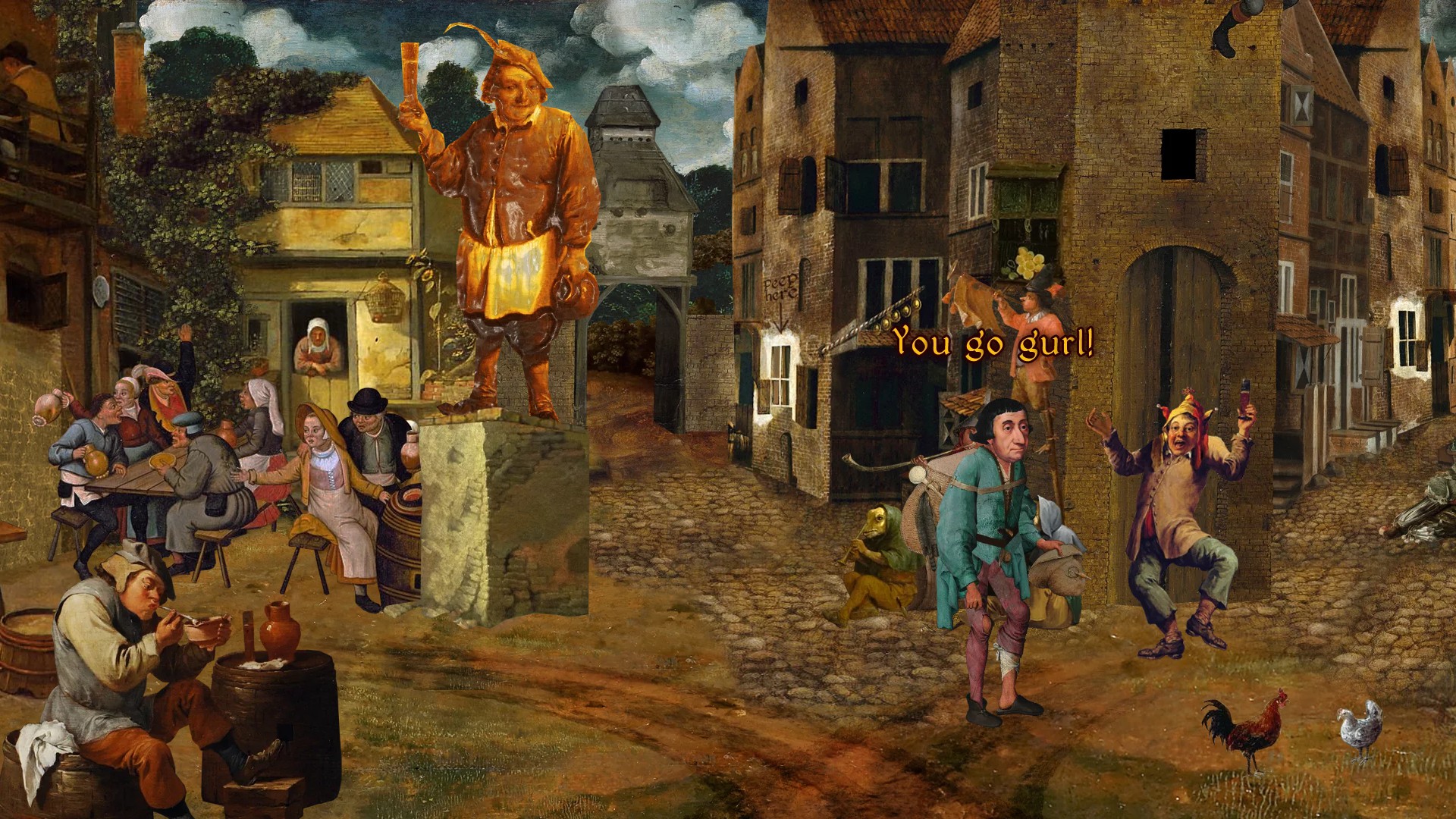 Tyranny
I'm still on this one.
Recently I've mostly played short games (I don't have enough time and this is so frustrating to play long games when you know you won't be able to spend more than 2h every couple of days) but someone sent me this one for my birthday. And damn! this is so great! A little overwhelming in the beginning, I couldn't possibly remember everything I was reading and made some not-so-good choices that drove me kinda mad at myself mostly - also fuck you Voices of Nerat
It reminds me of Bioware games (I'm thinking DA:O but apparently Baldur's Gate would me more accurate - never played this one :o)
That's it!
Won't say anything about time and stuff because my last post ended with "See you next week because time will bend and I'll be able to play half of my steam library by then", took me 2 months to make another one…
Also!
All my love to the Viking, the Outsider, the Siren and the Queen (oooh! it sounds like a Borderlands team!)
Somehow related pictures
An amazing birthday gift from a Viking friend!
A tshirt I bought just after playing the game for the first time
And… what came with it!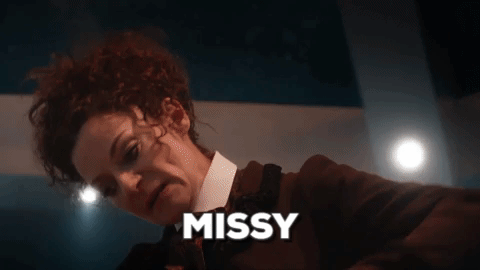 July report + August plan
July 2017
So… it must be the most empty report I've ever made… Also it was a shitty month, glad to see it end!
(Is "emptiest" a word, btw?)
Richard & Alice

Deus Ex Machina, Game of the Year, 30th Anniversary Collector's Edition

Northgard

Really Big Sky
Richard & Alice has been in my wishlist for quite some time and I missed the bundle in which it was… finally ended up winning it on SG. It was even better than I thought, the atmosphere was great, and the music and all this snow… I'm still missing 2 endings. Hope August won't be such a jerk as July was and I'll have time to see those endings.
Deus Ex Machina was a gift from HerrNieschnell and daaaamn it was confusing and great and everyone should play it (Dear whitelist & APG/PA, you might see some GAs for this in the near future)
Really Big Sky was a gift from Jagdtiger and ooooh do I love pewpew games!
And finally drumrollssss Northgard which was a gift from Revan himself (AH!), and yesterday night I finally beat the AI (I'm finally getting it! That took time…)
In some other news, I finally finished the last season of Doctor Who… now I'm sad because it means no DW until Christmas… Also some of my favorite characters are gone (maybe?)
Alsoooooo, new doctor YAY!
Is the future going to be all girl?
We can only hope so…
And started Broadchurch… have to say Mrs Illidan was right. It's really great!
And as for August (if I have time…)
Alone With You

Milkmaid of the Milky Way

Prey

Transistor

Remember Me

My Name is You

Bastion

Aragami

Audiosurf 2
Siinä kaikki! See you next week because time will bend and I'll be able to play half of my steam library by then! (right?!)
Also… my new favorite gif :
Hello there!
June report + July plan
June 2017
Her Story

Journal

Pony Island

Emily is Away Too

Life Beetle

Leaving Lyndow

Thirty Flights of Loving

Botanicula

NORTH

Killing Time at Lightspeed: Enhanced Edition

Mountain

Prophour23

Furi

Luxuria Superbia

Darkest Dungeon

Along the Edge

Read Only Memories
Lot of different games this month and all were great!
First, Furi! Was having a shitty day and wanted to play something that would calm me. Was curious about it because you know… NEONS. I'm glad I had a painful day! It's a great game, difficult (I'm really having a hard time with my keyboard, but hey! not gonna try it on controller, I'm way worst with it), the music is amazing… Overall it's perfect!
Luxuria Superbia
Bought the Tell of Tales bundle during sales. It's been quite some time I've been tempted to try ToT games, was not sure about it mainly because it has this lingering pretentious feeling… "Thoughts from ancient Earth literature by Marguerite Duras", "Oscar Wilde's 19th century play Salome that really inspired Fatale"… Could be amazing, could be unbearable… Still haven't played those ones but Luxuria Superbia was amazing!
Heavily… hmmm sexy, colorful and calming! And really gorgeous (I took around 180 screenshots… for barely 2h of playtime)
It reminded me of Over The Void but with countless innuendos
Pony Island
Thought it was overrated, I was so wrong!
Won't say much but it did a great job at making me feel uncomfortable, it was weird - a good kind of weird, the one you get when you're having nightmares. Everything seems normal but you start having a strange feeling that something is off… and then you wake up. That's how it felt while playing this game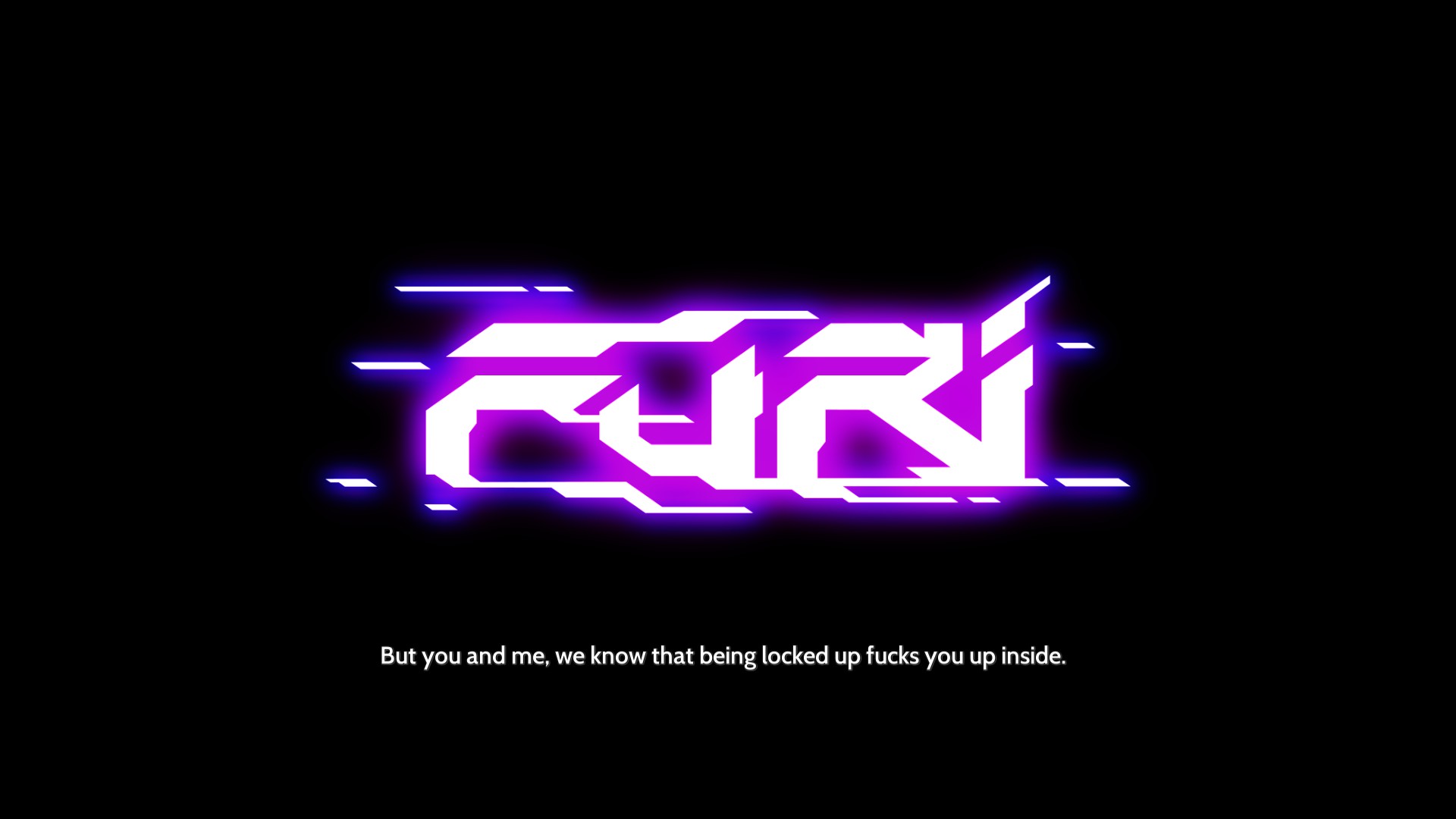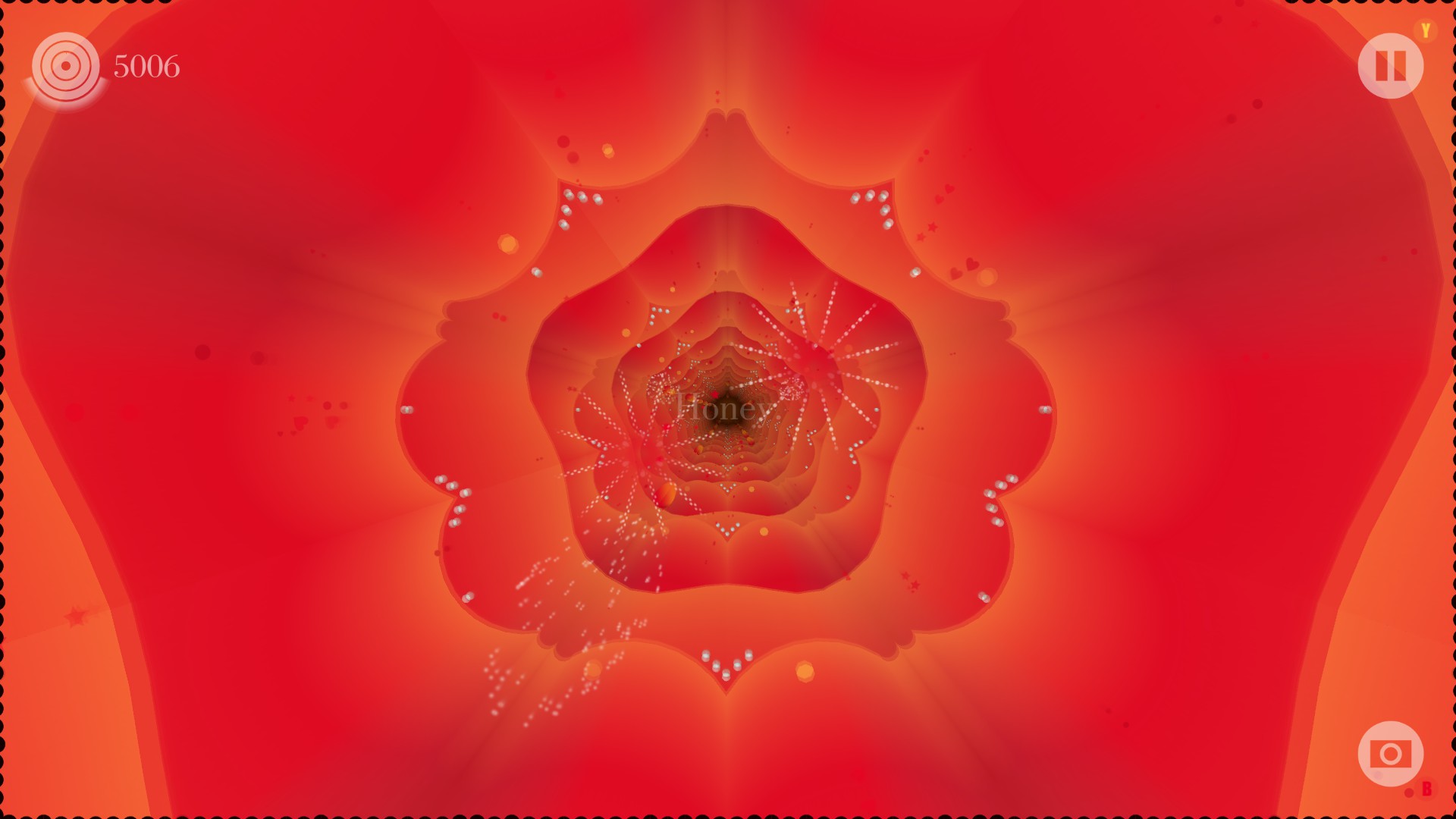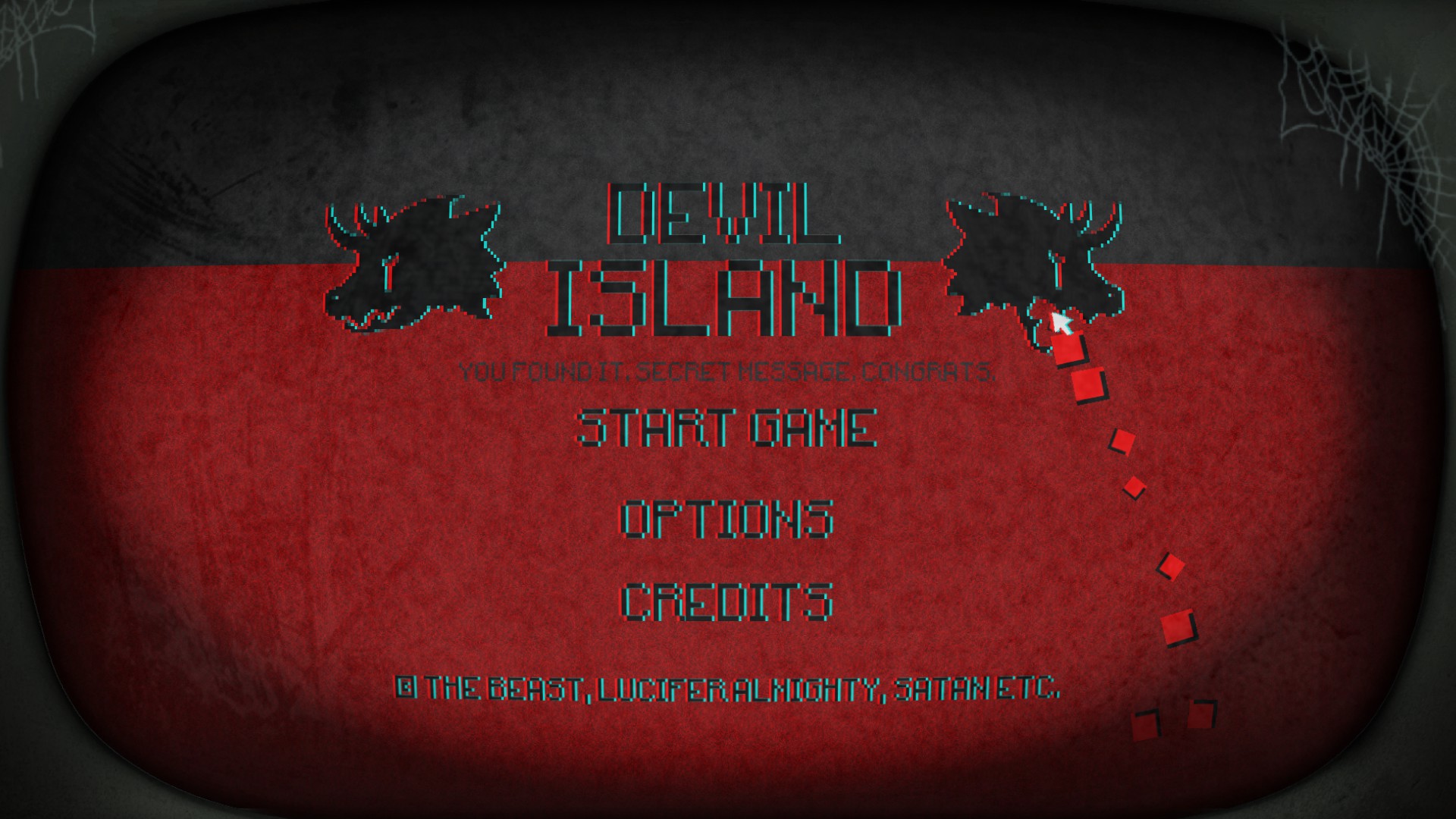 Someone wished me a (4 months) early birthday and gifted me The Crimson Court hello someone! Still waiting for the rain! Need more!
Don't have much to say about it. It's great! Like Darkest Dungeon is! This game is so so good, I'm at 230h on it, still not bored, still amazed by the amazing art, music, voiceover. If by any chance you want to try it, buy the DLC with the main game. It goes better with a brand new game than with a "finished" (meaning DD beaten) one.
Then my favorite Finnish cat sent me this beautiful game : Leaving Lyndow. Although short it did an amazing job at telling a somewhat normal story, with beautiful pictures. It made me think of a movie, can't find one to illustrate it but it was a great experience
Prophour23, not an easy game, but damn! really good. Still haven't figured out how to get past the 2nd day… Still… really enjoy it. Difficult enough to be interesting but not too much to make you feel discouraged.
Thanks again to m0rphz!
Killing Time at Lightspeed
First heard about it here - it was amazing!
And finally Along the Edge
Started a bit disappointed… I was expecting something more eerie and weird - don't know why though, I watched the trailers again and they were not advertising something that was not in the game.
It's far from perfect. I had a hard time with the setup (France, countryside, probably in the south - a little caricatural to say the least) and the "romance" option - which earned me the "Like a virgin" achievement…
But once I got into it…
Daphné's look change according to choices you make (ended up with long black hair), thought it was a great idea
Also the drawings are crazy… they really are, the game is worth it for that alone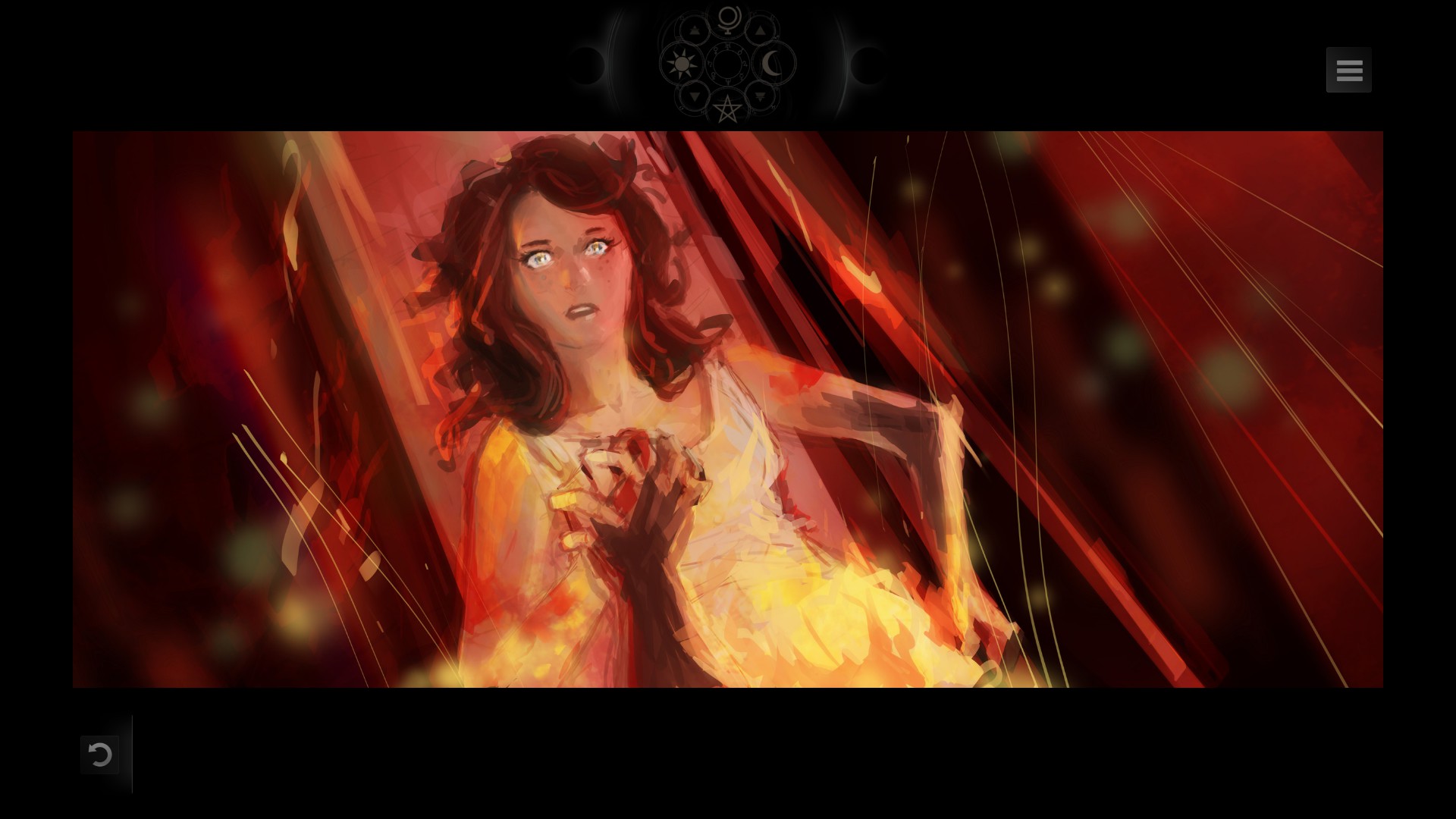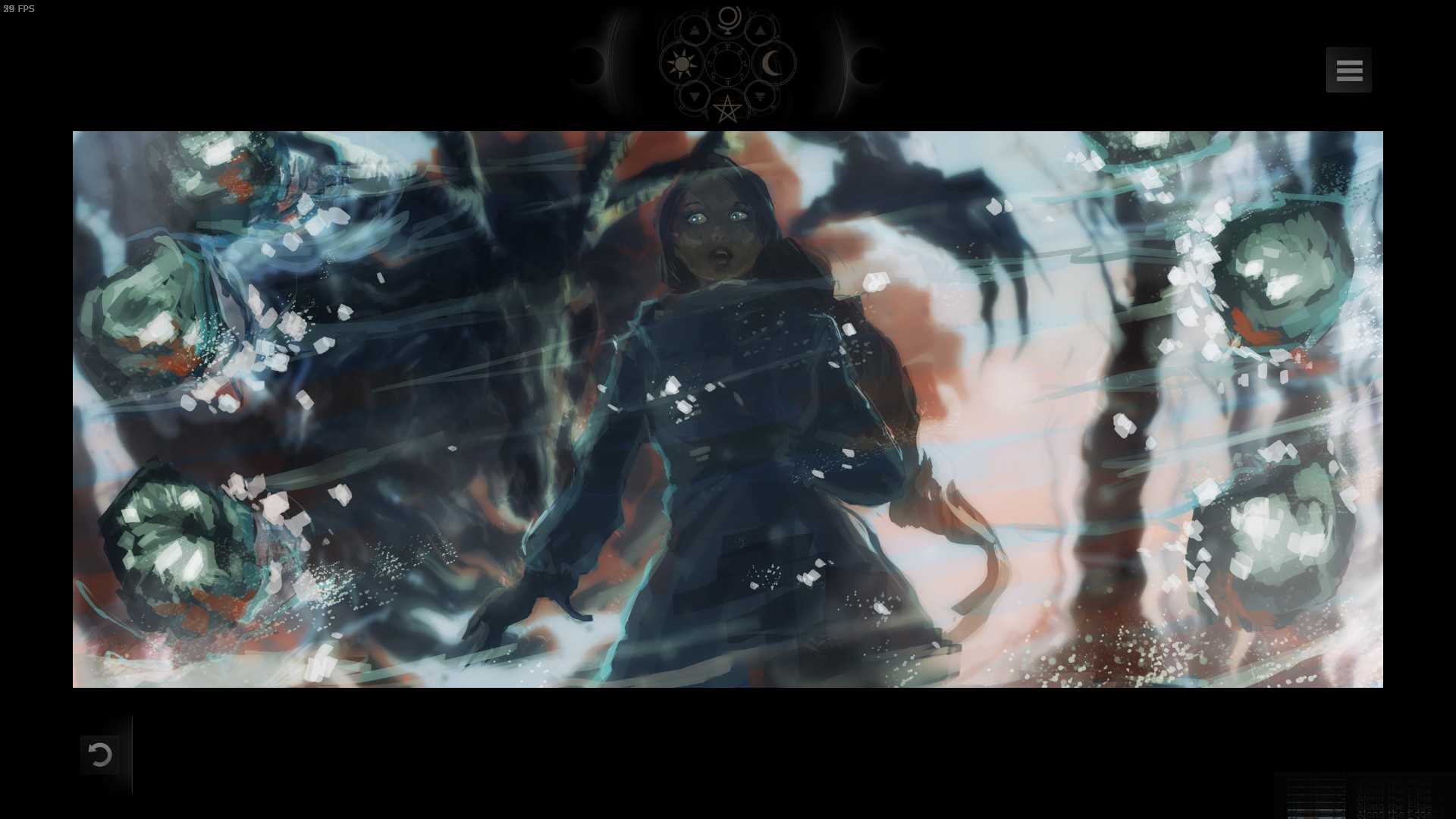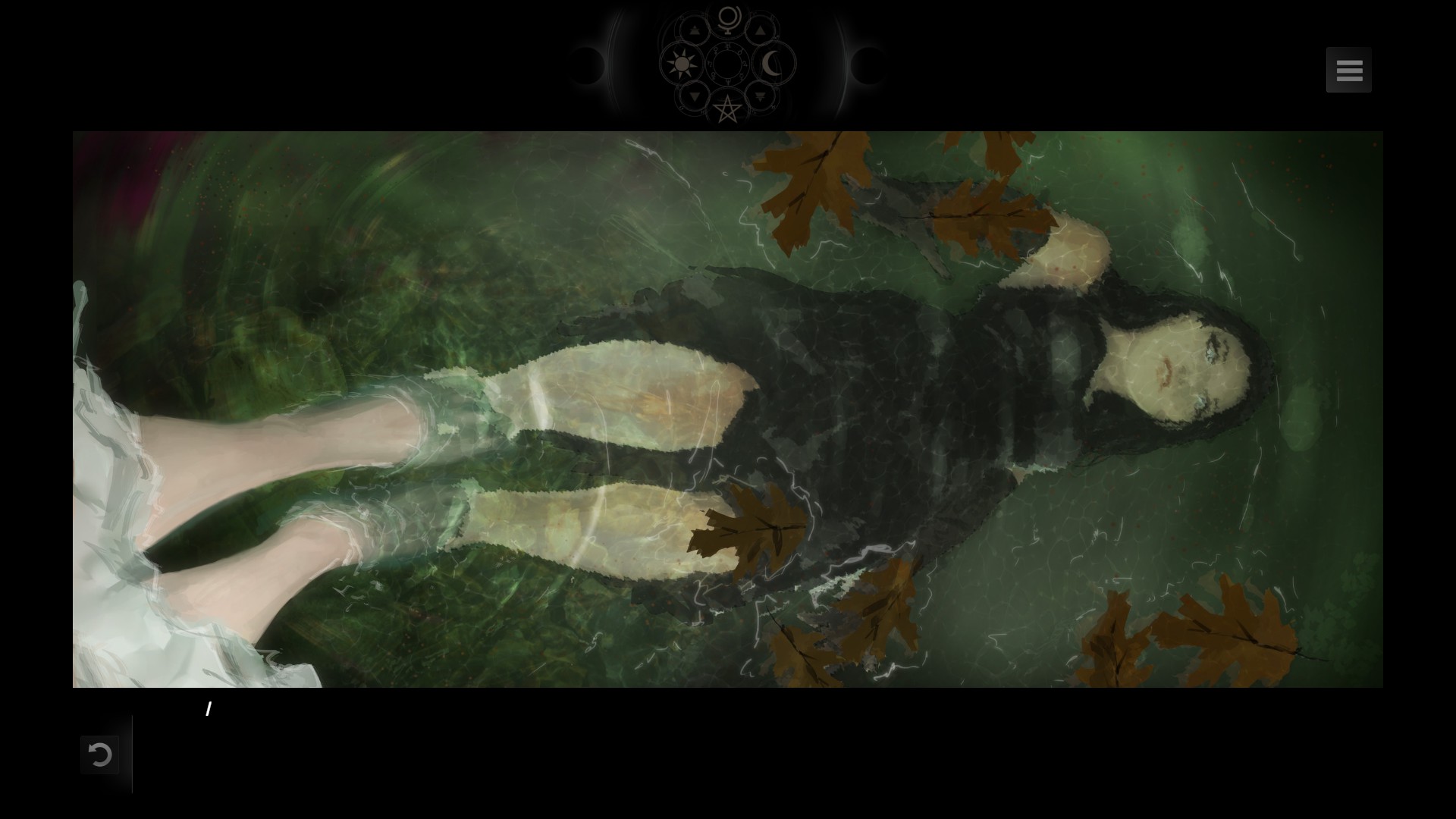 In some other news, finally started watching the last season of Doctor Who.
Can't say how much Bill is amazingly funny and great and cute and…
Clara was far from my favorite companion - still love Asylum of the Daleks! (still better than Rose and Martha but so boring compared to Donna & Amy) so I had mixed feelings when she finally left… But Bill is great! She's as funny as Donna with this childish and innocent feeling to it the 11th doctor had.
Love her so far!
See you soon!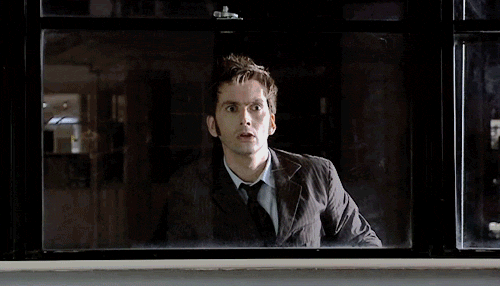 June update
Last month I've played way too many games (mostly short ones) and couldn't find the motivation to talk about them all - which kind of bothers me because some of them were really worth talking about… The same thing is happening this month, so here is a small update!
I wanted to put a screenshot here, but the picture is kind of a spoiler, and I mainly wanted to show you what was written on it, so :
"What's written on the pages of my journal is not a chronicle of my life. None of these moments really happened like this. But this is how I remember them, now."
I've studied literature, and I wish this little sentence and the whole game were discussed in class. It's hard to take distance from someone telling you a story/his or her life and well anything actually… Here you can experience that distance, really feel it, be frustrated because of it, you can "get it".
I could go on for quite some time on Journal… I've started playing it afer Pearadise left a comment on my May Report post, she got me really curious and I left my impressions just after playing the game (a few minutes after finishing it actually). It's confused and with a lot of spoilers. I was not feeling well just because of those few drawings and words.
Here it is, be careful though, if you haven't played it, reading my babblings will ruin the experience for you
Beware spoilers! Here are some words exchanged with Batman about Her Story
I loved this one! It is so well-made and the game includes dev commentary which is great. Really enjoyed to hear how the "floating dancers" (screenshot below!) came to life!
I was pissed off after reading steam reviews…
Florilège of shitty things people said :
"At one point the commentary explained how the rapid scene shifting is meant to be deliberately confusing. Well, congratulations, you succeeded at making an awful game."
"It feels like the back-of-the-book summary of a game, not something that should cost money."
"Is this even a game?"
"The "developer" should go back eating their boogers on the playground, and stop stealing money for what is essentially a sad tech demo from 1999. It's puke."
And, the best one: "The only fools that praise this game are tweens that masturbate to minecraft."
There's some truth in there, the game is short, it's confusing but as much as a movie messing up with chronology - it's nothing impossible to grasp. And as far as the "it's not even a game" goes… well that's the beauty of video games! Some are telling you stories, some are making you kill stuff
and what is it about money every freaking time a game doesn't last 50 hours…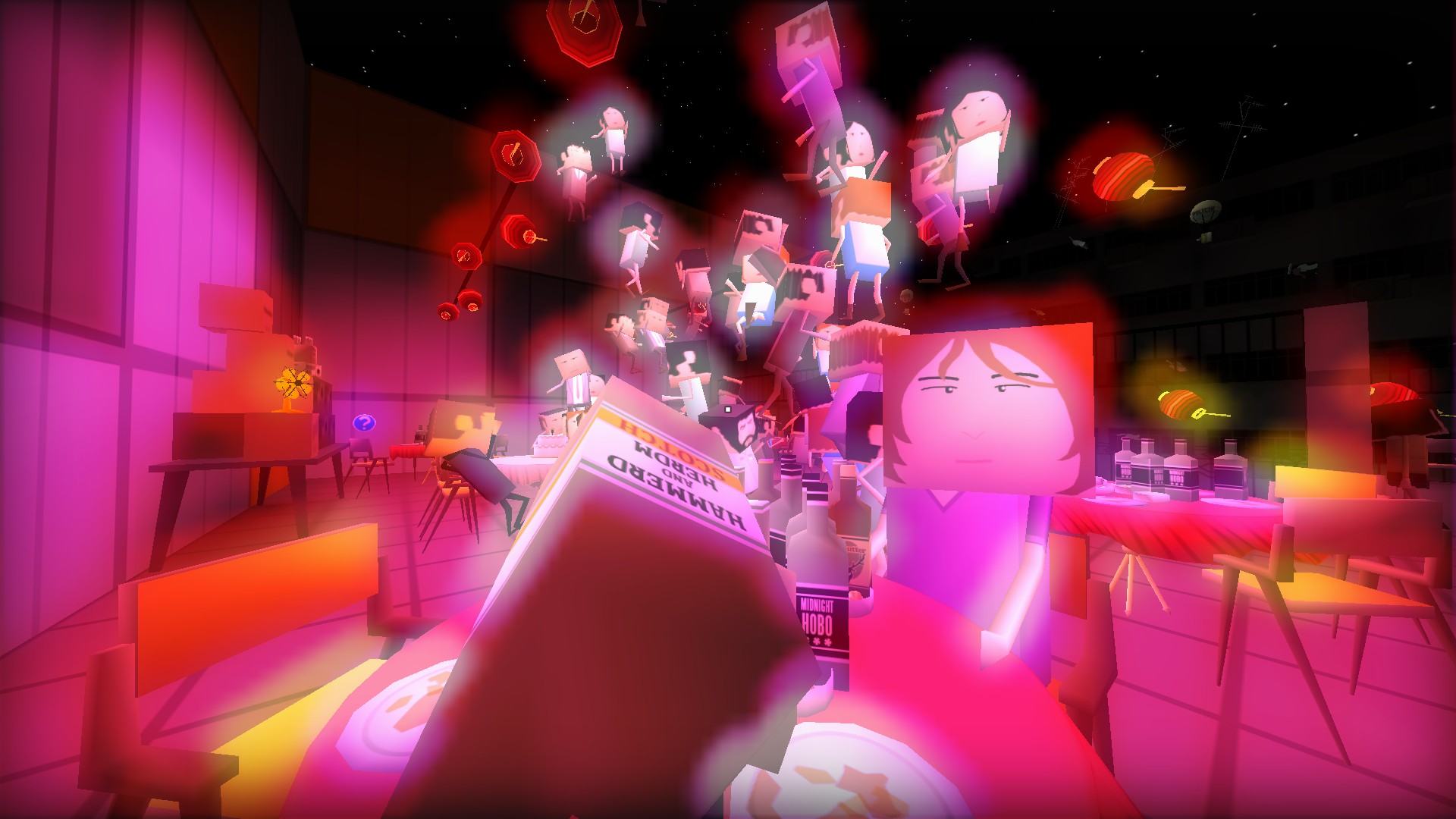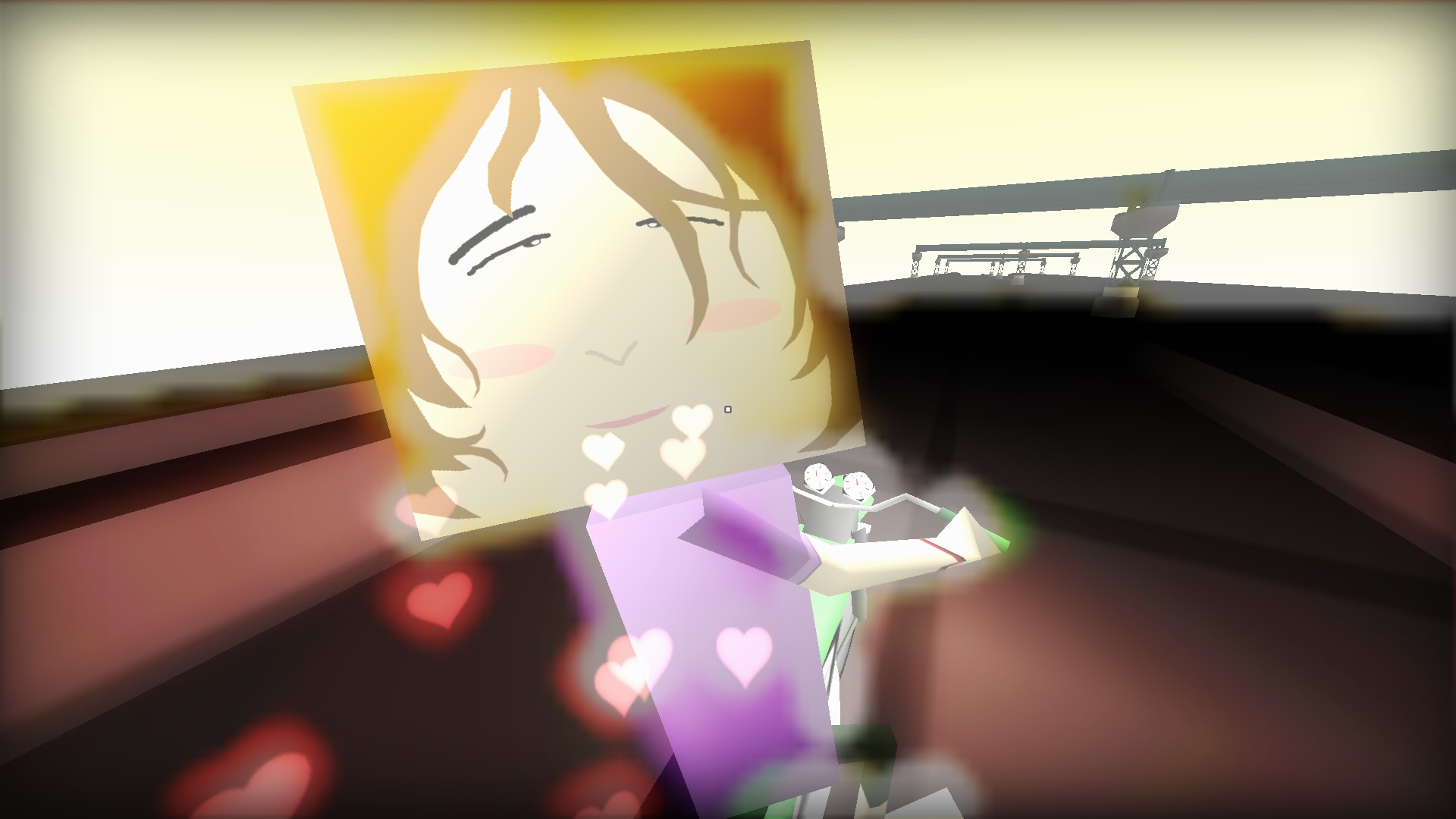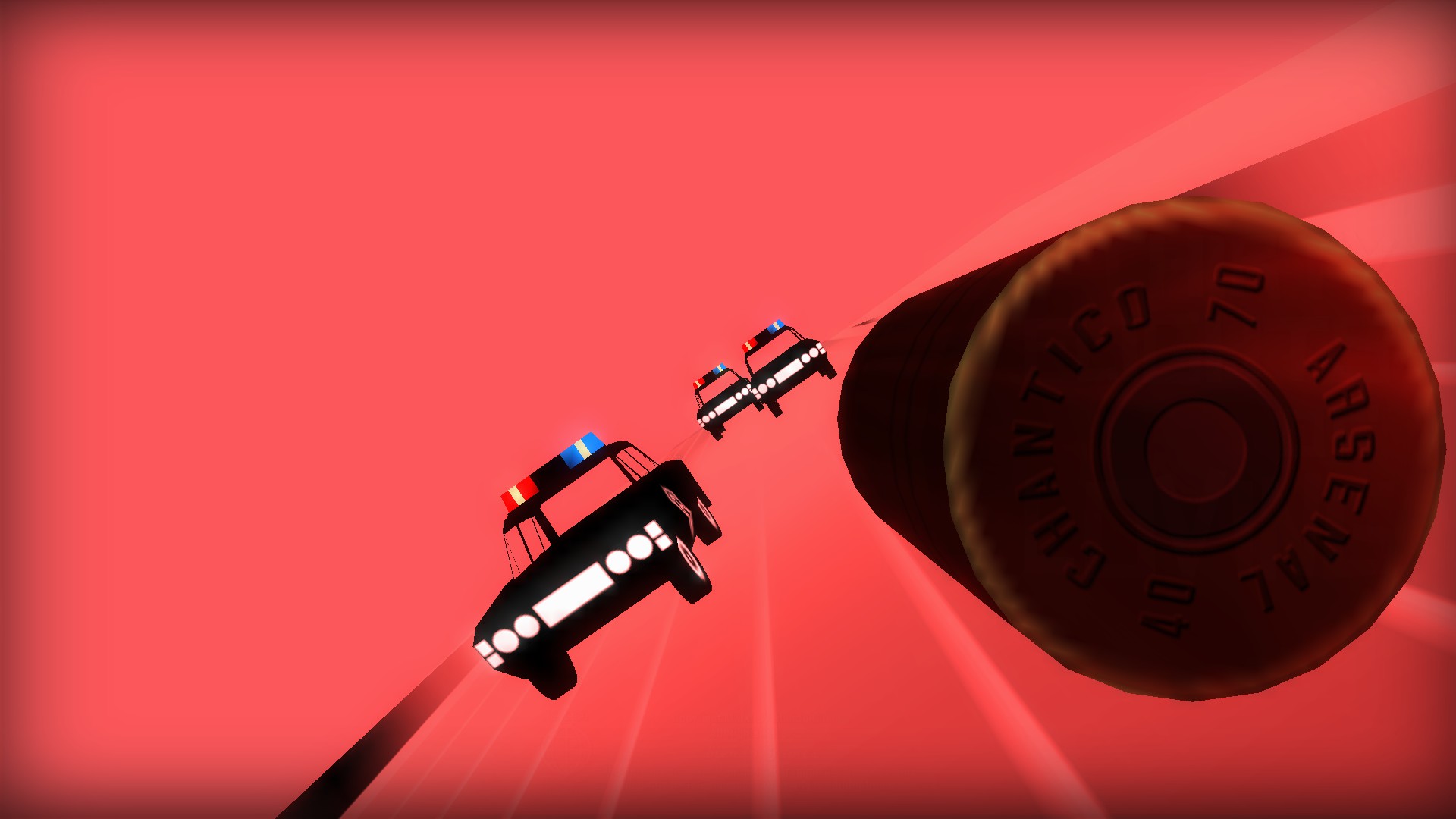 I really love Emily is away and when I saw this one on HB I didn't really consider not buying it. I'm glad I did, it was great! But… really similar to Emily is away. Emily (another Emily) is still here, Sigur Ros too, promotion for other games… All that makes Emily is away so good is still here but better (the discussions about your profile pictures are way more fun), yet the story is different. It has everything to be at least as good as the 1st game, but then for me it wasn't. I enjoyed it, really, but the "magic" had already happened I suppose…
It looks like an early version of Everything.
With an awesome thing you can't do in Everything : RAINING BLOOD
And - as with Everything - I don't have a freaking clue how to tell what I thought of this, so i'll just go with "doubleplusgood"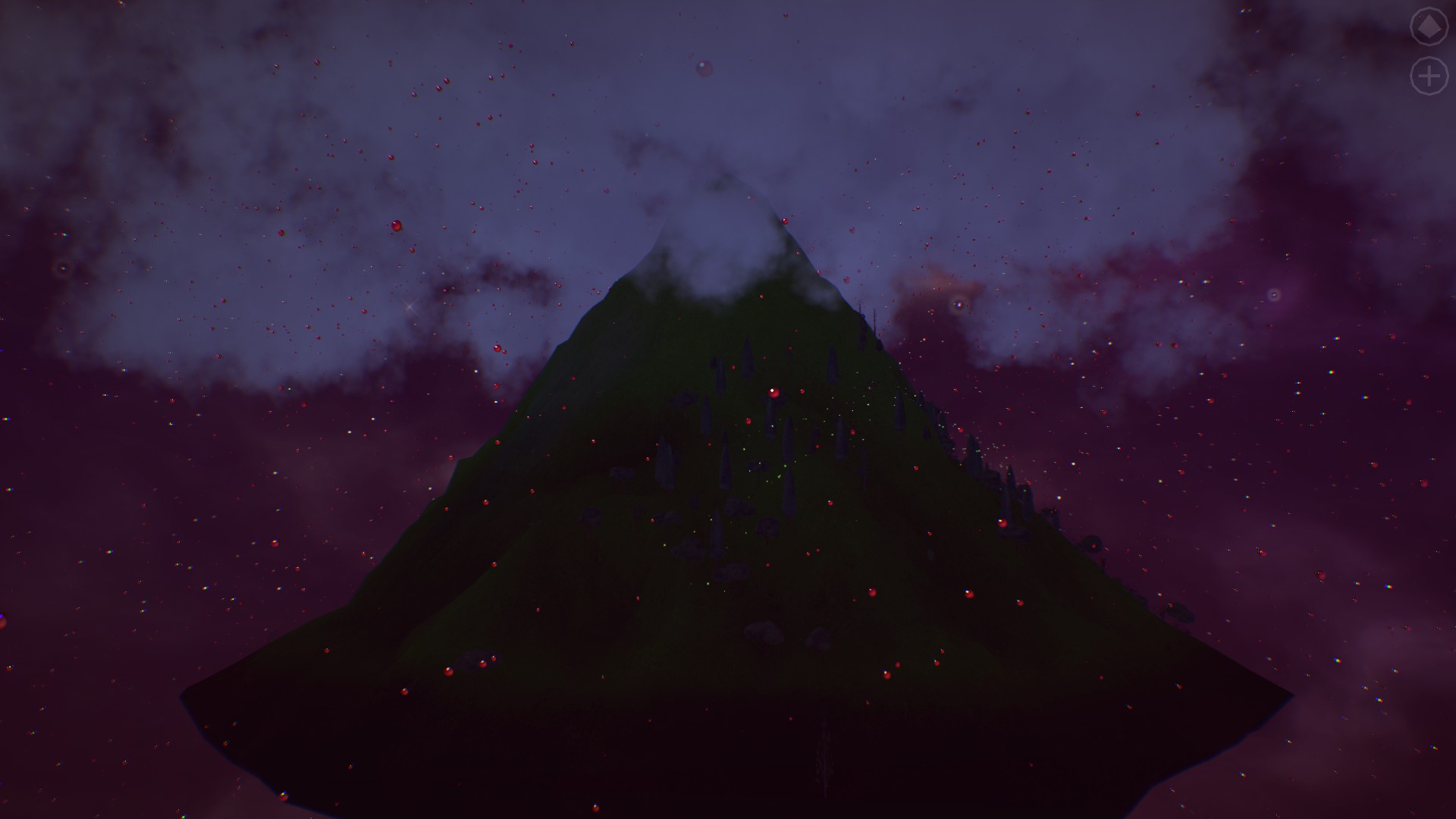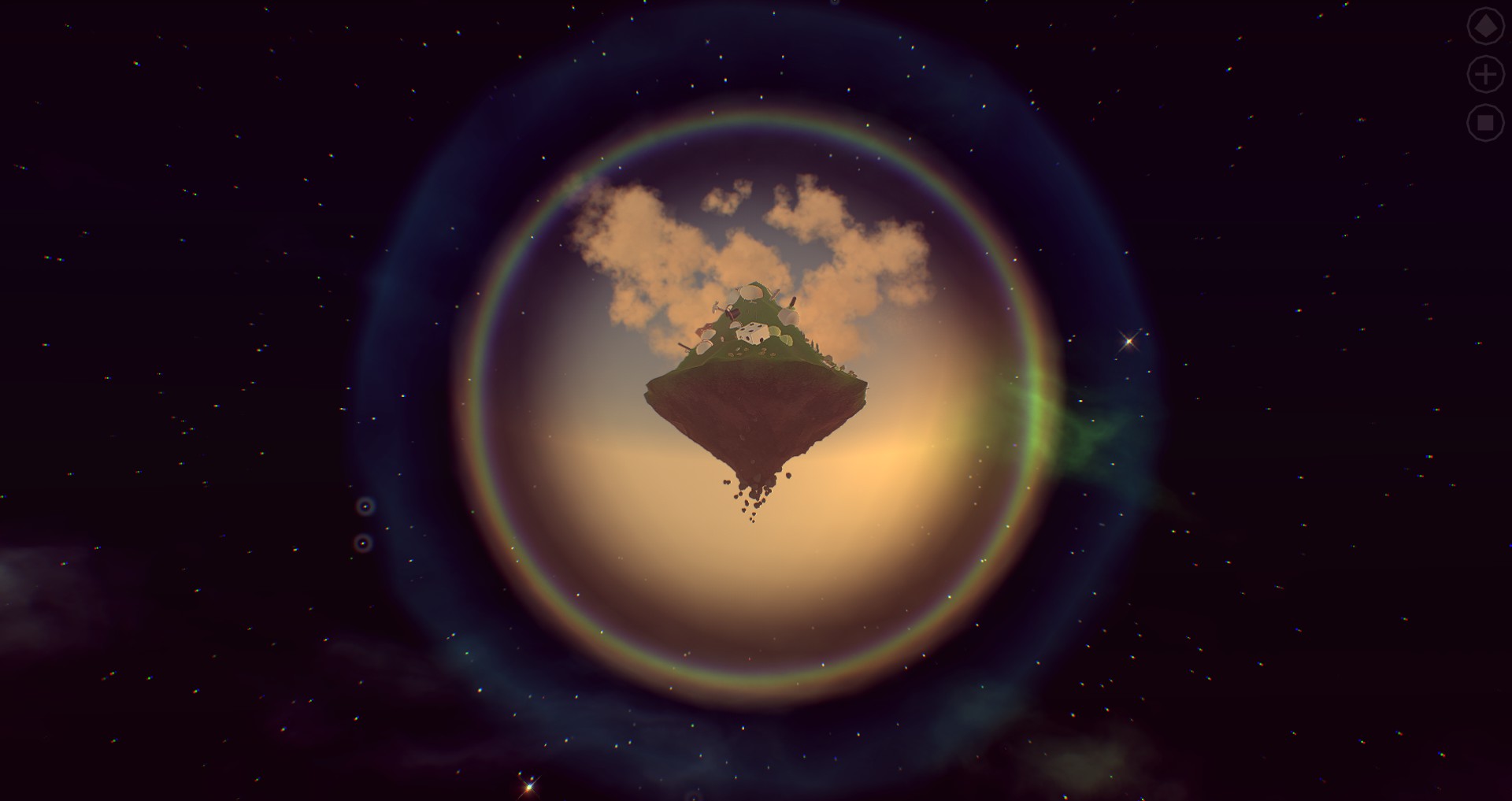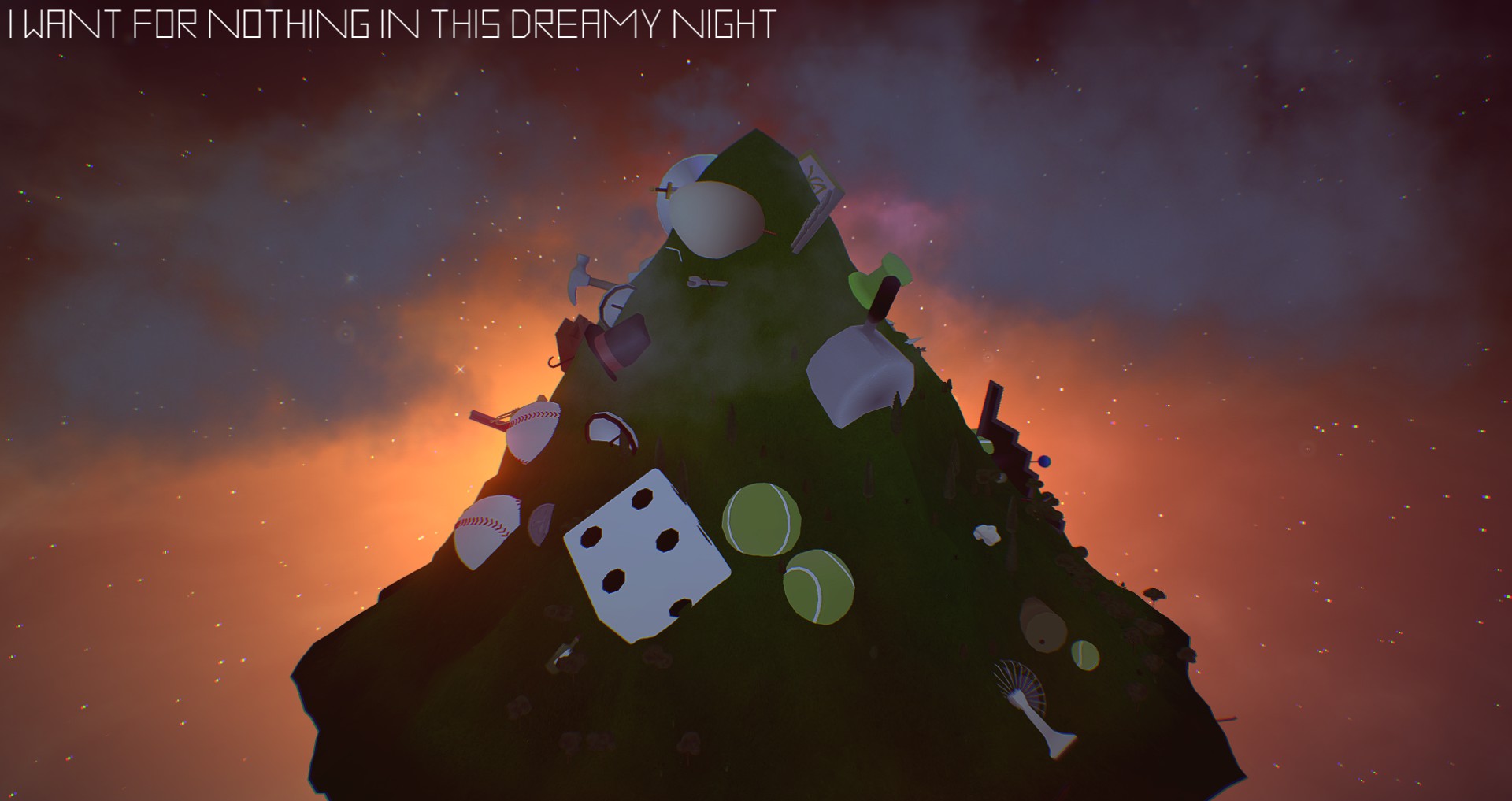 This game is so beautiful, and damn…. the music!
Thanks uguleley for bringing this game to my attention!
That's it!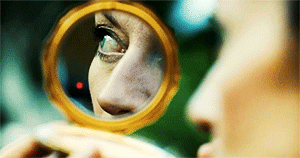 May report + June plan
May 2017
Everything

After Life - Story of a Father

Ghostdream

Wheels of Aurelia

The Journey Down: Chapter One

The Journey Down: Chapter Two

Keep Talking and Nobody Explodes

The Wolf Among Us

Downfall

Super Hexagon

Little Inferno

Devil Daggers
Quite some games this month - strangely it felt like I didn't have time - so I'll narrow it down to games that blew my mind!
SG wins :
Little Inferno was probably one of the best game I've played! No, seriously. At first I thought it was strangely relaxing to burn stuff, while receiving mail from a strange girl, and then…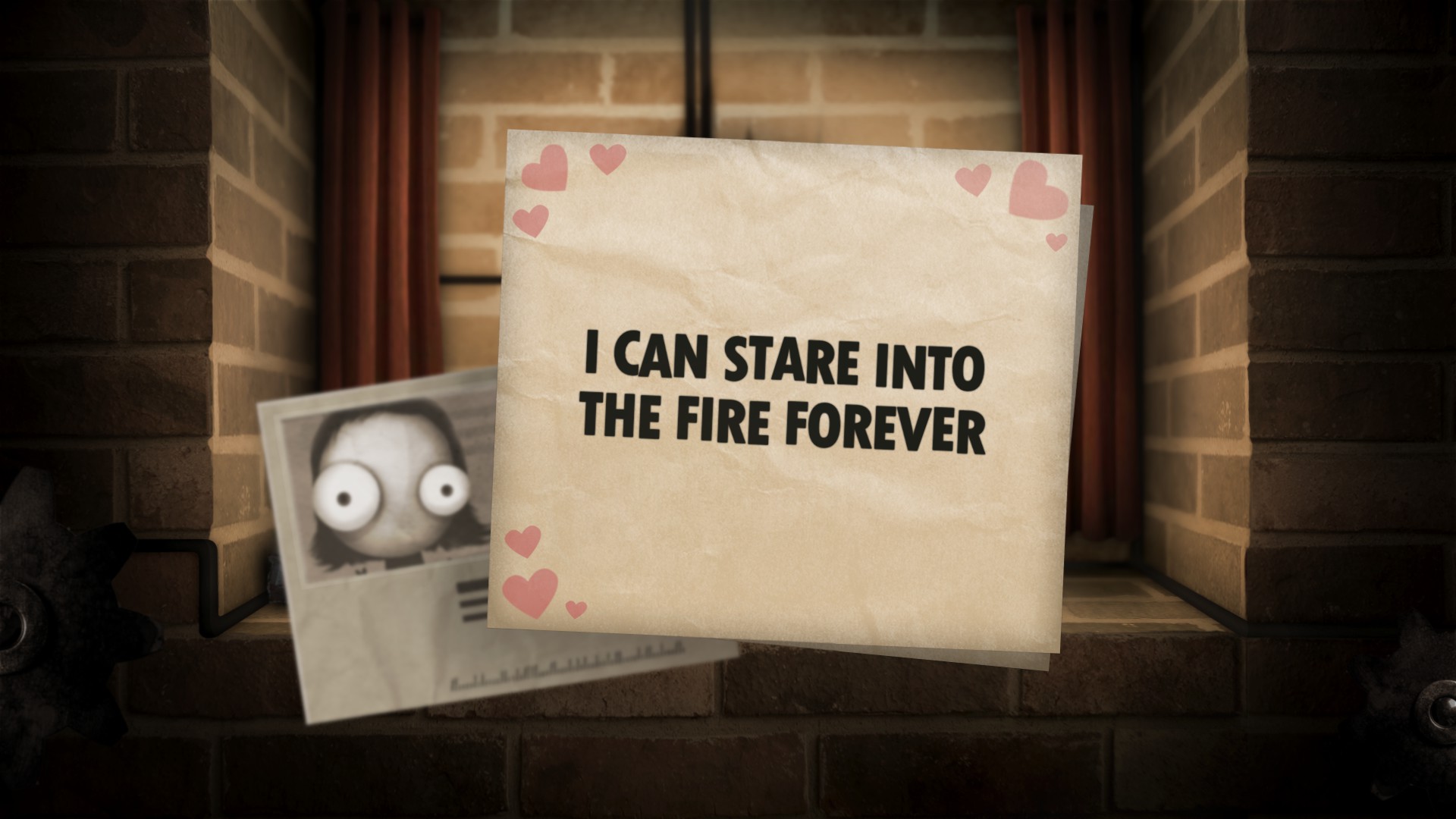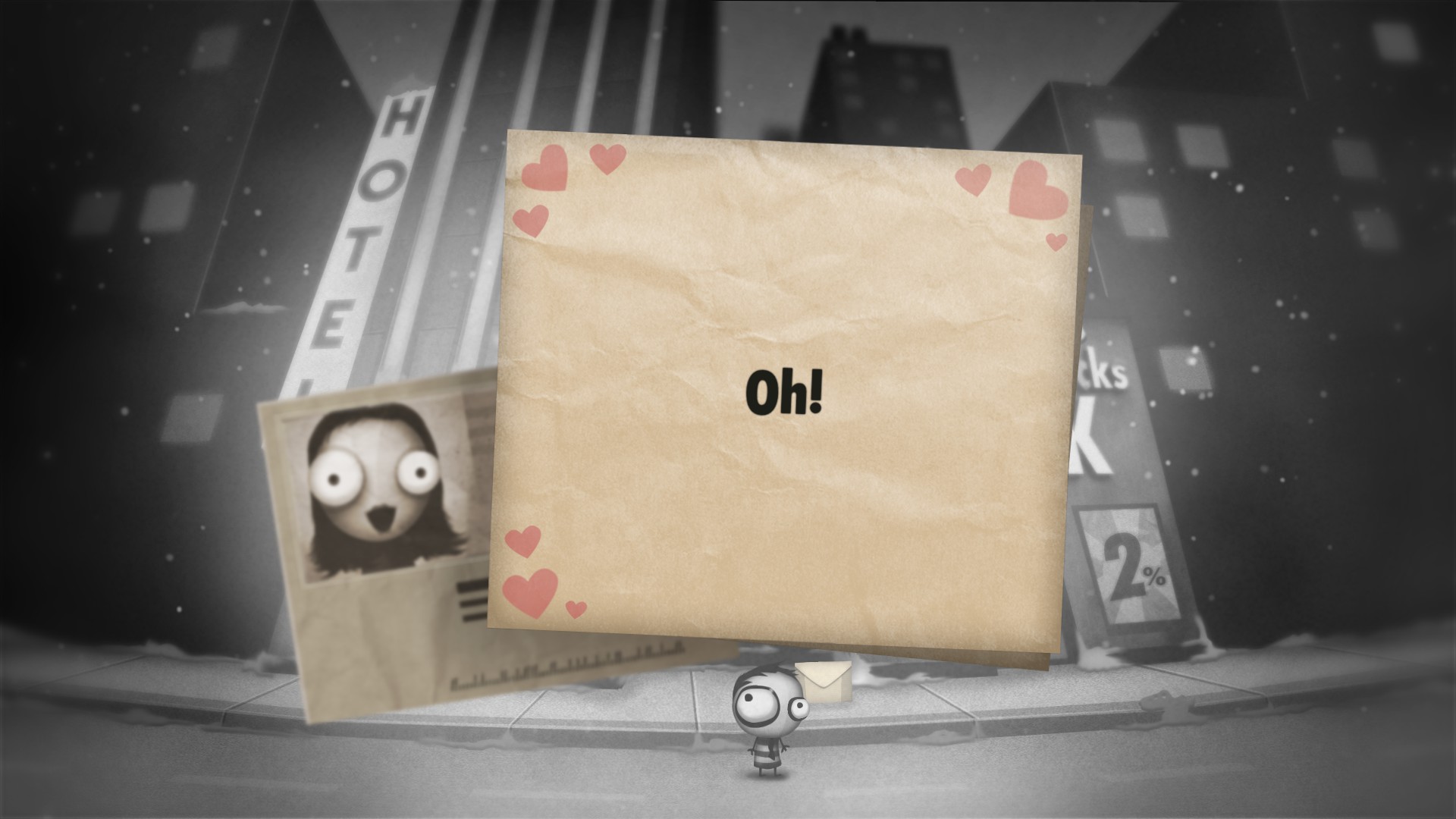 Everything don't have the words in english (not that I could find them in my native tongue…) to describe it… so I'll leave it here and just say: Play it if you have the chance!
Downfall gory messy and so good! Was kind of disappointed to see the ending I got (described as "good ending") was actually the worst. Checked the other two and they were way more satisfying!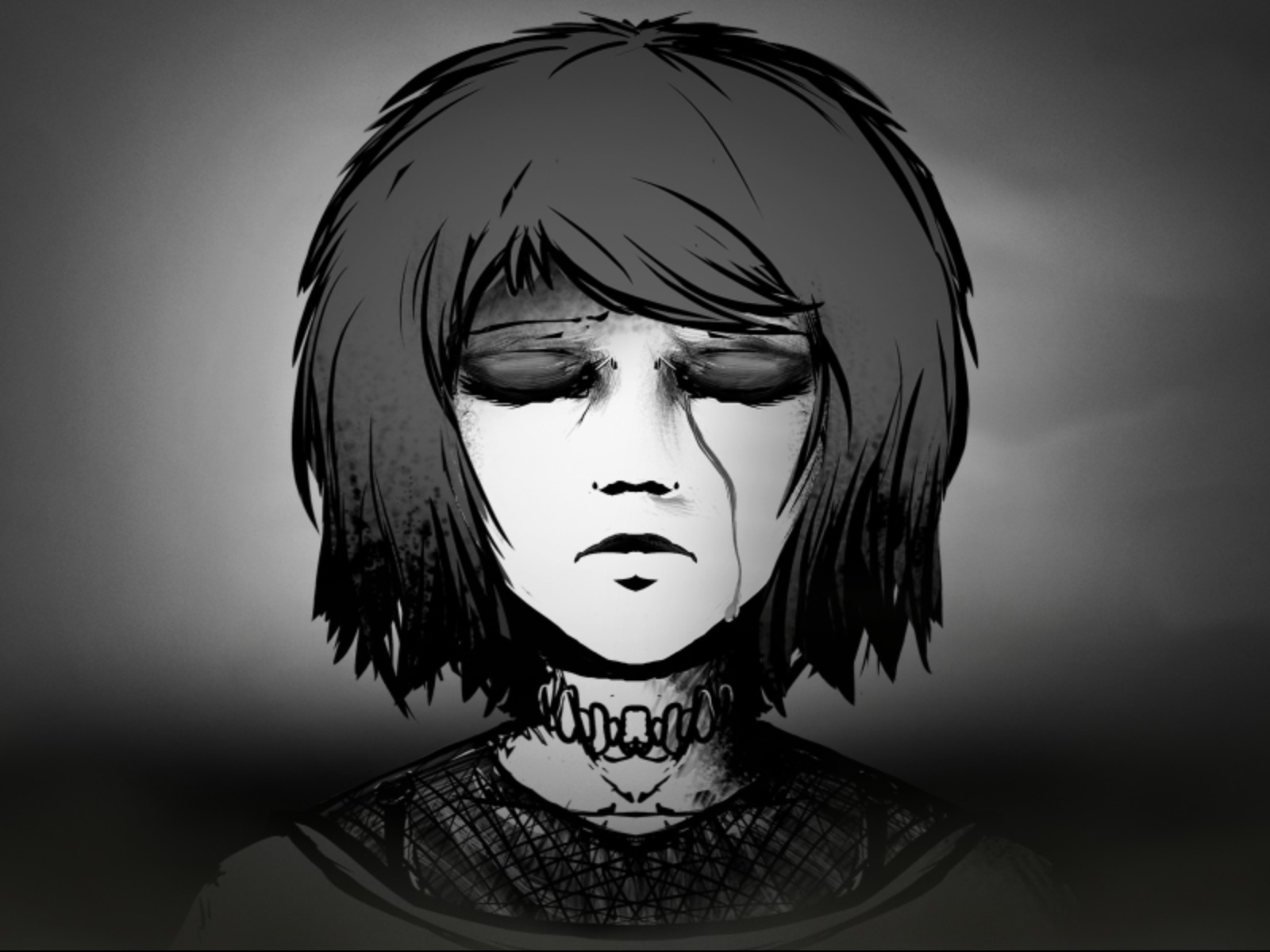 The Wolf Among Us
This one is now my favorite Telltale game - everything was perfect: the story, the music, the characters. And so many neons!
It was a gift from an amazing Finnish cat aka Uguleley - thanks again! :)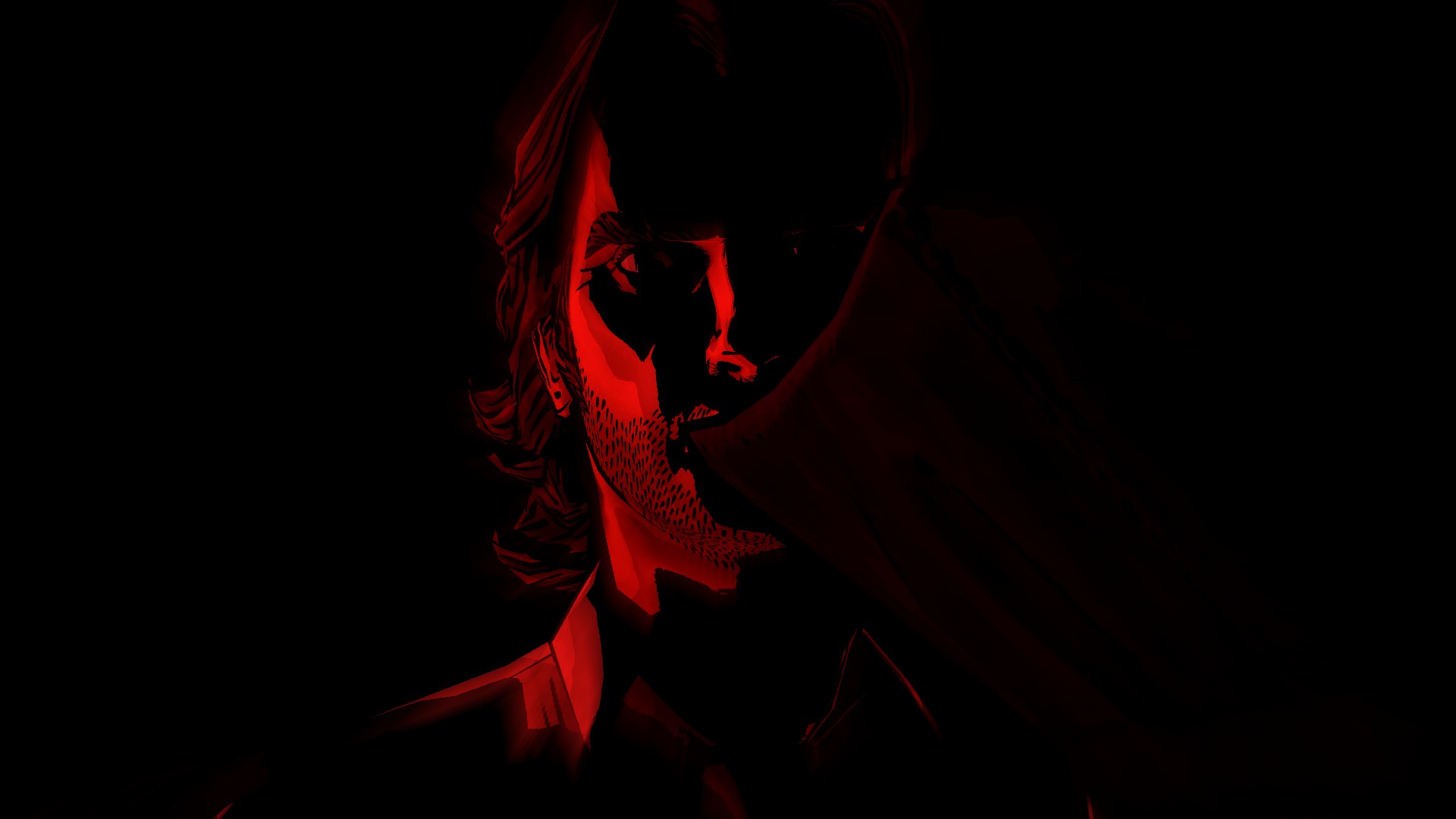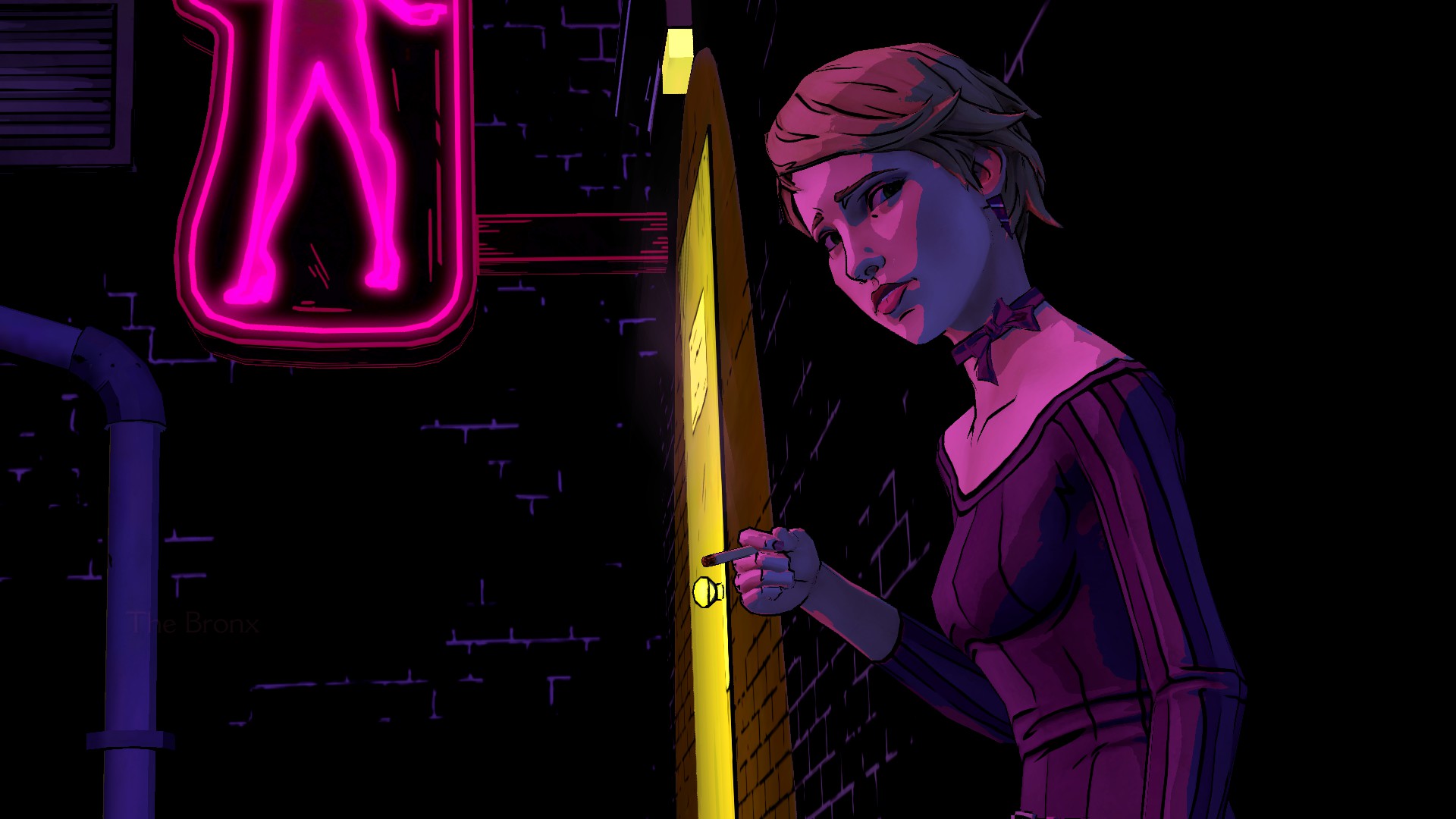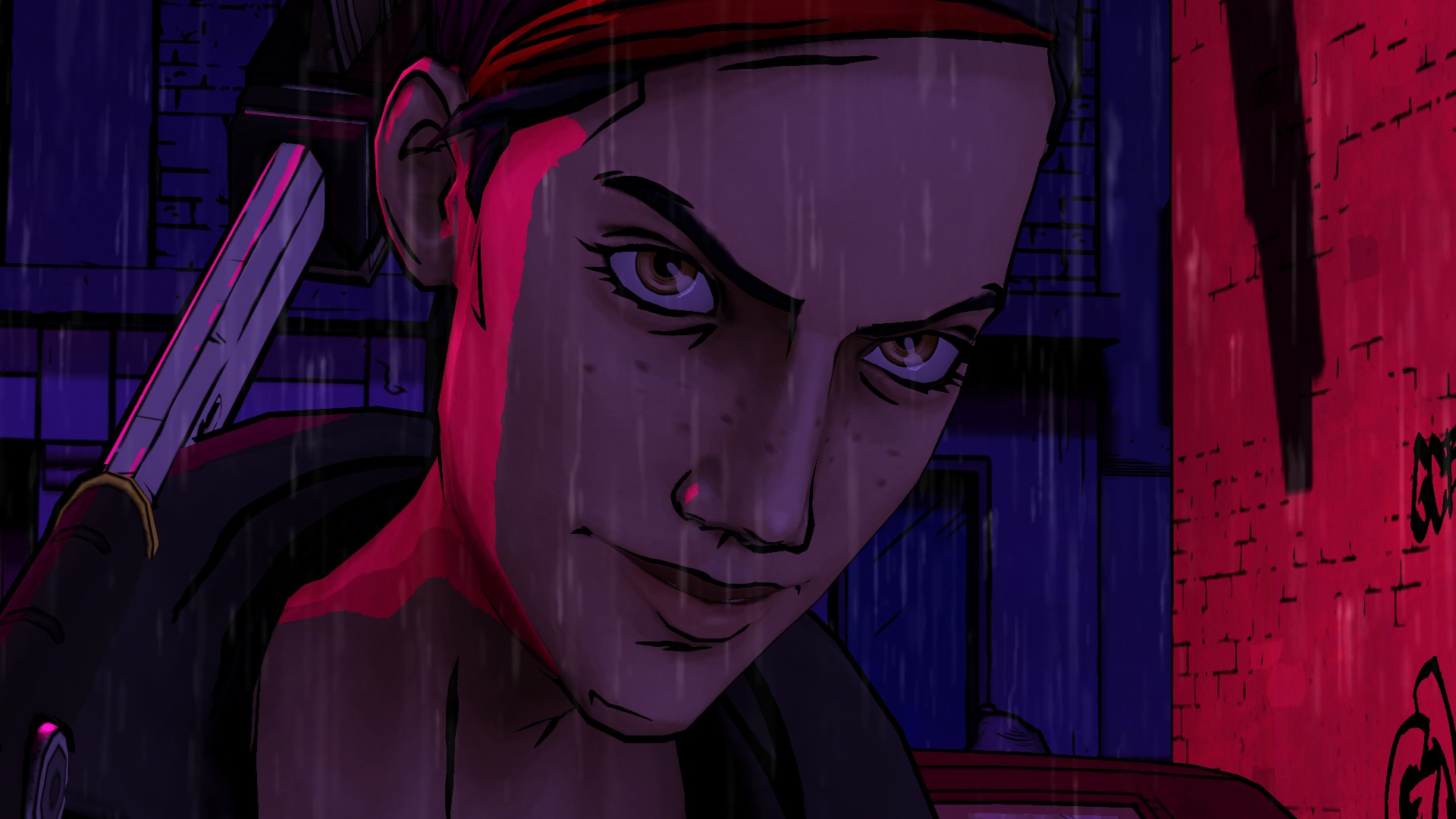 In other news: still bad at DD and Super Hexagon!
June 2017
Siinä kaikki! See you next month!