Backlog of a casual gamer jullebarge's profile

Akantha's codes
Kubikill BLAEO Generators
My custom usercript to generate posts
Font Awesome
My ABC challenge list
Anno 1602

Assassin's Creed Brotherhood

Assassin's Creed III

Assassin's Creed IV Black Flag

Assassin's Creed Unity

Assassin's Creed Chronicles China

Assassin's Creed Odyssey

Beyond Good and Evil

Driver San Francisco Deluxe Edition

Far Cry 3

Far Cry 3 Blood Dragon

For Honor

Prince of Persia: The Sands of Time

Rayman Origins

The Crew

The Settlers 7: Paths to a Kingdom

Tom Clancy's Splinter Cell

Tom Clancy's The Division

Tom Clancy's The Division 2

Trials Fusion

Watch Dogs

World in Conflict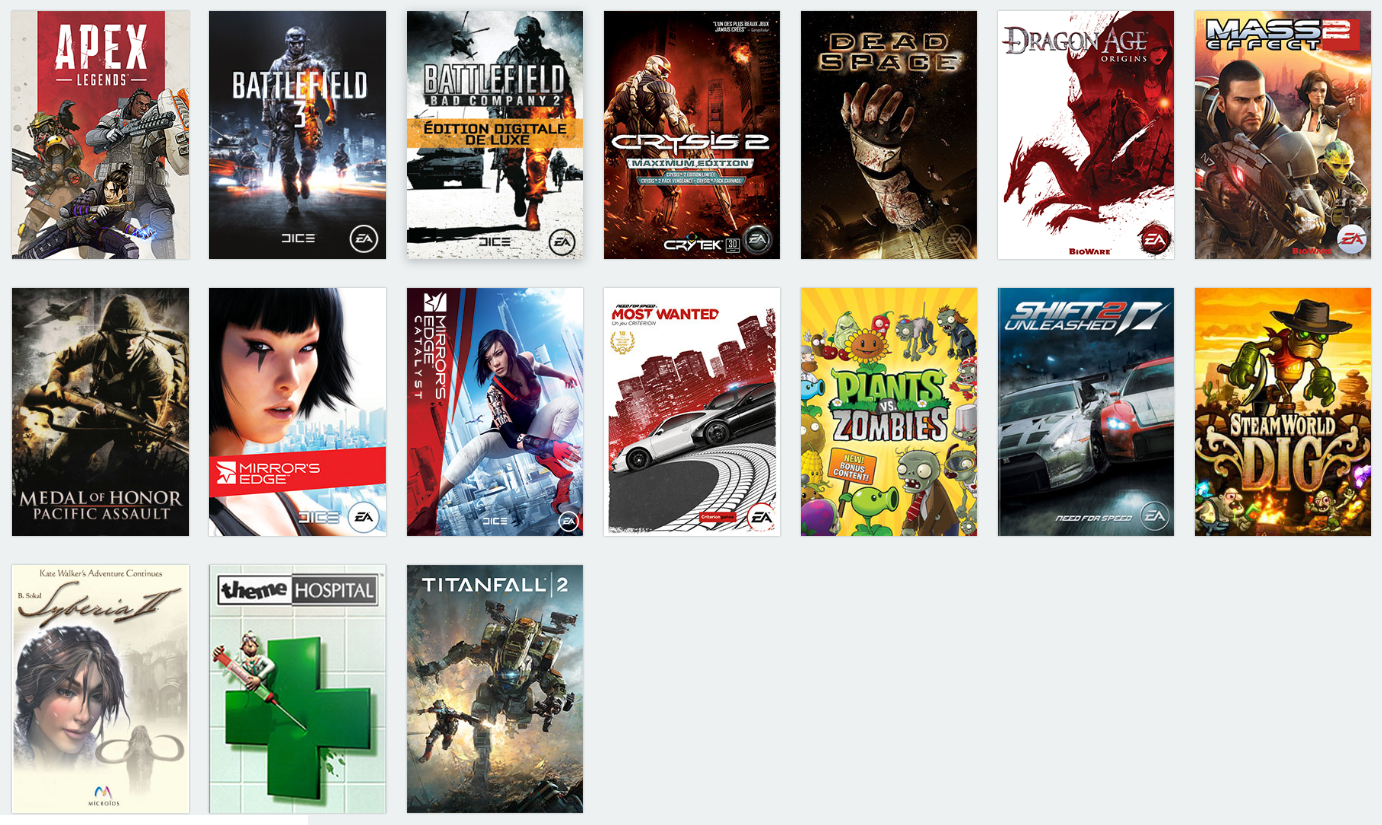 Diablo III

Destiny 2
---
July 2019 report

Some progress on my ABC challenge !
A month without children is a great month to finish some games (despites hot wave in France...) ! I managed to finish 7 games and played a lot of new ones, and for most of them, great ones.
During the GreenManGaming sale, I managed to buy some good VR games as I bought A Fisherman's Tale and got Raw Data and Star Trek Bridge Crew (+ 2 non-VR games) for free ! Great deal, but not good for the backlog...
I managed to finish two games on my ABC challenge this month: Nier Automata (what a game !) and Ryse Son of Rome which replaced Remember Me. I was bored by Remember Me after 4h, as the gameplay of the fights is not fun and the camera always go in weird position.
I also started again, for the 3rd time, Warframe and this time I think I love it. I'm not sure I'll play it a lot because it requires a lot of grind from what I've read but for now I'm having fun with the fast-paced combat and movements.
And what about your month ? Do you found some time to finished some games ?
| Played | Finished | Completed | Backlog+ |
| --- | --- | --- | --- |
| 19 | 7 | 0 | 7 |
Finished this month:
2
15% never played
19% unfinished
42% beaten
23% completed
June 2019 report
A great month for gaming !
Here are the games I played this month. Overall it was a great month, with really incredible games played.
I got Lego Worlds game for free, to play with my son, and we love it, even if we don't really understand what we are supposed to do...
During Steam sale, I bought Dark Souls Remastered for 4€, and started to play it. I never really played a DS game before but it's time to try !
I also bought BL2 Handsome collection and Euro Truck Simulator Map Bundle to play it in VR, and it's great.
And finally I managed to complete 2 games: Glass Masquerade and Epistory.
Played




Great little game, it's beautiful and relaxing, but it gets really repetitive soon as it's always the same thing to do.

I spent a great time playing this one. The gameplay is unique and refreshing, it's hard sometimes but never impossible. The world, made from paper that unfold as we progress, is beautiful and the art is awesome. A little gem !




Added
May 2019 report

The backlog won again...
I spent the first half of may only playing The Division 2. After 75 hours in it, I think I can say I have beaten it as I've finished all missions and I'm at the max gear score, I have nothing left to do (apart from the raid, but I'm not interested in it)
Great game, even if the loot is completely RNG based and it's almost impossible to create a build, I hope they'll fix this in an update.
After this game, I tried a lot of other games, new ones and old ones. I finished Trine 1 and Blue Estate (part of the monthly challenge).
And finally I decided to start Nier Automata, which was in my backlog since at least 2 years.... And wow, what an incredible game. I've only played it for 8 hours but I'm really impressed !
| Played | Finished | Completed | Backlog+ |
| --- | --- | --- | --- |
| 11 | 3 | 0 | 10 |
Finished this month:
0
27% never played
15% unfinished
35% beaten
23% completed
A great shooter looter game, with a good gameplay, a really beautiful city and awesome graphics. I had a great time playing the solo part of the game (even is the story is really uninteresting) and then completing all side missions and SHD caches. I've reach world tier 5 and 500 gear score, played some PvP, got some exotic guns and some hunter masks, played all missions in the max difficulty, so I've beaten this game in its current state (apart from the raid). I'll come back to it when new content will be released.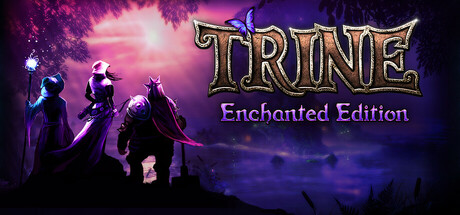 Fun little game, with beautiful environments and easy mecanisms. It's not really difficult until the last level.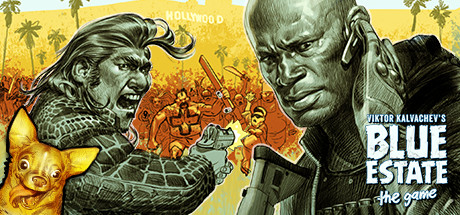 First time I play a rail shooter on PC, and it was quite good, but repetitive. Hopefully it's really short. Graphics are decent but story and humour are bad.
April 2019 report

Almost a mono game month !
In April, I spent almost all my time playing The Division 2 (Uplay version). I've spent around 40 hours in it and reached the end game (world tier 5). I've not finished it yet as I want to reach the gear score cap and finished all the side missions. It's really an awesome game and I have great fun on it.
I still managed to get some times to play some Steam games: I've (re)tested Trine 1, played some Beat Saber in VR and also tried the new BL GOTY Enhanced (but after TD2, it's not really good).
I managed to finish 2 games: Refunct, a really short game but fun one, and The Division 1, where I finished the last mission I had to do. I'm done with it even if I didnt reached the gear score cap.
And tell me, how was your month ? What fun did you played ?
| Played | Finished | Completed | Backlog+ |
| --- | --- | --- | --- |
| 7 | 1 | 1 | 2 |
Finished this month:
0
27% never played
15% unfinished
35% beaten
23% completed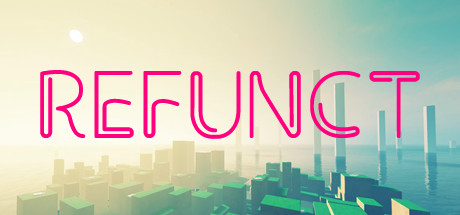 Fun and short game where you have to jump from platform to platform in first view, it's fluid and well-done.
I reach the level cap and finished all missions on this game but it took me a long time. The game was not really fun at first but it became great after some leveling, when you unlock some cool weapons and skills. The best part of this game is the city of NY in winter, it's incredibly detailed and immersive, and it was a pleasure to just walk in there.
March 2019 report

Small progress, but great games played !
During march, I've played a lot of games: around 20 different games played, including Steam and Uplay games (I played a bit of Far Cry 3 and Watch Dogs 1). I managed to finish some nice games during a backlog fighting event, but not as much as I wanted since a lot of my time went into playing The Division 1.
I had this game for a long time but never played a lot. Someone gave me an AMD coupon for the second game, but I'm still waiting for the game code to activate. While waiting, I thought it was the right time to play the first one. And I really love it ! I'm almost level 30 and finished all story missions and it's awesome. Can't wait to play the second game !
Also, I was lucky enough to win some great games this month. I got Kingdom Come, Frostpunk and Ori. I only started KCD and after 14 hours in it, I really love this game. I'm a fan of RPGs but this one is different as it's really realistic and immersive, there's no magic potions, spells and dragons... And it's great this way. The story is really good from what I've seen so far.
I also played and finished Metro 2033 Redux on GOG version, and it's an awesome FPS !
Not a bad month for backlog fighting, even if I didn't finished any ABC Challenge games...
And tell me, how was your month ? What fun did you played ?
| Played | Finished | Completed | Backlog+ |
| --- | --- | --- | --- |
| 19 | 5 | 0 | 6 |
Finished this month:
0
27% never played
15% unfinished
35% beaten
23% completed
Tom Clancy's The Division

Kingdom Come: Deliverance

Rocketbirds: Hardboiled Chicken

Fallout: New Vegas

Metro 2033

Never Alone (Kisima Ingitchuna)

What Remains of Edith Finch

The LEGO® Movie - Videogame

Project CARS 2

Sonic & All-Stars Racing Transformed Collection

GRID 2

Borderlands

Beat Saber

PLAYERUNKNOWN'S BATTLEGROUNDS

DiRT Rally

The Binding of Isaac

Lara Croft and the Temple of Osiris

Valley

Rochard
February 2019 report

The VR Month
February 2019 will mark a turning point in my player life: I bought a virtual reality headset (Lenovo Explorer). I had been interested in it for a long time, and I came across a good opportunity. And I'm not disappointed, it's exceptional!
So my month hasn't been very productive in terms of backlog fighting. I tested a lot of free demos and VR games (War Thunder and Google Earth VR for example), and I bought some good VR games: Beat Saber, which alone is worth the investment, Project Cars 2, and IL-2 Sturmowik, which I refunded because it's not really fun to play (but it's really impressive to fly !).
My Steam wish list has doubled in volume, with lots of VR titles I want to try. But I'm going to stay reasonable, as I already have a lot of VR compatibles games to play: Subnautica, American/Euro Truck Simulator, Dirt Rally and Elite Dangerous, at least. Unfortunately, the lack of space in my flat games prevent me from playing full room scaled games like Payday 2.
In parallel, I started a new run of Fallout New Vegas, which I had only played a few hours and never finished, and Metro 2033 Redux (in GOG version).
EDIT: I forgot to mention that I also played around 35h of Apex Legends. Another reason why I didn't finished any game this month !
| Played | Finished | Completed | Backlog+ |
| --- | --- | --- | --- |
| 16 | 0 | 0 | 4 |
Finished this month:
0
27% never played
15% unfinished
35% beaten
23% completed
Nothing to report this month, sadly...
January 2019 report

A great start for the new year !
In good resolution of the year 2019, I decided to stop TESO for a while in order to progress on my backlog. As a result, I played more than 20 games this month and finished 12, including 4 of my ABC Challenge! So the year is off to a great start!
I finished some very good games that impressed me (Hellblade, Quantum Break, Last Day of June) but also a whole series of smaller games not necessarily interesting....
I passed some time on flight simulators (FSW and XP11), one of my passions among many others. I am doing a tour of Europe in a small light plane, with one-hour stops, just to visit. I also progressed on Epistory, which I like very much, and which I play with my 6-year-old son next to me: he has to read the words so that I can type them, so he can work on his reading at the same time !
I managed to contain my game purchase, even though I fell for a bundle to get Homeworld Remastered and Immortal Redneck. I was also gifted Just Cause 3, which I started and which I like very much. It replaced Jydge in my ABC Challenge, which I dropped because of the grind needed to unlock the levels.
One thing that will grow my backlog is that I bought a WMR headset (Lenovo Explorer) and I start to look at VR games on Steam. So much things to try !
| Played | Beaten | Completed | Backlog+ |
| --- | --- | --- | --- |
| 21 | 6 | 6 | 6 |
Finished this month:
4 (Wow !)
27% never played
15% unfinished
35% beaten
23% completed
Faerie Solitaire Remastered

X-Plane 11

Quantum Break

Hellblade: Senua's Sacrifice

Just Cause 3

Last Day of June

Passpartout: The Starving Artist

Flight Sim World

Go! Go! Nippon! ~My First Trip to Japan~

Epistory - Typing Chronicles

9 Clues: The Secret of Serpent Creek

Linked

Caster

Redout: Enhanced Edition

World of Goo

Forgotten, Not Lost - A Kinetic Novel

Killer is Dead

Dinosaur Hunt

Tyler: Model 005

Hidden Paws

Distant Space
December report

Backlog monster won again...
I made some progress on my backlog although I still played a lot of TESO due to the event of the new year.
But overall, with the luck I had at the various Christmas events, I won a lot of games and my backlog grew even bigger.
And as if that wasn't enough, I bought Assassin's Creed Odyssey on Uplay following a good deal.
After the holidays, I decided to do a big cleanup of my Steam games by removing from my account all the crappy games I got from different bundles or websites and that I will never play. I managed to delete 432 games! Here is the evolution of my stats after this operation:
In 2019, I want to finish more games than in 2018, especially my Steamgifts wins and the other games I won elsewhere. I've stopped playing TESO for now, so I'll have a lot more time for my backlog fight !
Happy New Year to all !
| Played | Finished | Completed | Backlog+ |
| --- | --- | --- | --- |
| 12 | 1 | 1 | 14 |
Finished this month:
0
42% never played
15% unfinished
23% beaten
19% completed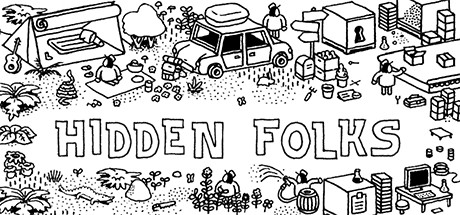 Not a bad game, but the last levels are almost impossible to complete without a solution. Nevertheless, I had a great time playing this game, it's really unique, with its black and white graphics and mouth-made sounds.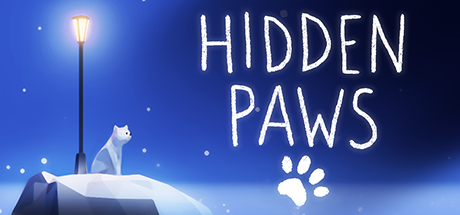 A really beautiful and easy to finish game, with relaxing graphics and music, it's cute and well-made, but really short. Great game to play with kids.
Any plan to support other stores ?
With all the stores that are out now, and new ones coming like Epic store, I wonder if its' possible to add them to the website in order to manage your whole backlog in one place.
It would be really nice to be able to track Uplay, Origin and GoG games at least.
I imagine it's a lot of work to fully integrate other stores, but perhaps you could add a way to manually add games with their store links, and they would appear on your games list with a particular icon ?
Waht do you think about that idea ?
November report

Great gaming month !
I had a lot of fun playing games this month. I spent a lot of time on ESO again (more than 90 hours...) and I still enjoy it a lot. But I managed to take some breaks from this game to play others games and to finish 2 (small) ones. And I discovered really nice games. I started to play Quantum Break and I really love it despites a really bad optimisation on PC. Also tried the very beginning of Murder Soul Suspect and I like the atmosphere of the game. So much good things to play !
I made a little progress on my ABC challenge with Silence, which replaced Subnautica. I started Subnautica at the beginning of the year but I didn't really get hooked and although it is still installed on my PC, I don't really want to restart it.... Same for Hellblade: it's a great game, but it makes me so uncomfortable that I have trouble playing it for more than 30 minutes. It also makes my PC very hot, and I couldn't fix the problem, even by lowering the graphics options. I think I'll replace my H letter soon...
I dropped a little game, Shutshimi, a basic shoot-em-up without a specific goal except to get successes, some of which are very difficult. Not a fan of this kind of game...
Next month I don't plan to finish many games, at least on PC, as I'll be on holidays without a computer for Christmas. But I'll use that time to beat some games on my Android backlog ;)
| Played | Finished | Completed | Backlog+ |
| --- | --- | --- | --- |
| 11 | 2 | 0 | 3 |
Finished this month:
1
42% never played
15% unfinished
23% beaten
19% completed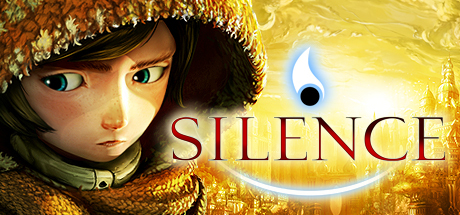 I'm not a big fan of point & click, but I really appreciated Silence for its history, atmosphere and graphics. A relaxing game, which I was able to play with my children, it's calm, non-violent, even if the ending is a little emotional. A very good little game that I'm happy to have finished.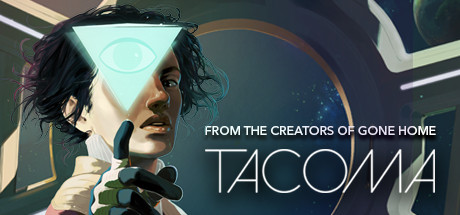 Very short game, with quite basic gameplay since it is a walking simulator. The story is however quite interesting, we quickly want to understand what happened on this empty station. Rather pretty too, even if the environments are very repetitive. Fortunately, the game is very short because despite its qualities I wouldn't have played it any longer