I will play them all one day, I swear! 🐁 MouseWithBeer 🐁's profile
Hello, what are you doing here?
I am just a random mouse on the internet that enjoys playing video games. You can find me in the following places:
HLTB
Battle.net: MousWithBeer#2326
Discord: MouseWithBeer#0553
Origin: MouseWithBeer
Uplay: MouseWithBeer
Steam & SteamGifts profile⬇⬇⬇
---
Second week of December
So for December I had a plan to complete one game for each day as some sort of Advent calendar and I am currently 7 days ahead of schedule (22 games done) which makes me extremely happy :D Also for some reason this week I completed a lot of games with sequels o.o Adding to that I also had really good luck with all the games running completely fine on Linux except one that would not start.
Completed SG wins
Other completed games
First week of December
Holy shit it is already December and almost the beginning of a new decade… help…
This month I will attempt to get a game done for every day of the month. No idea if I will manage to get it done (so far so good) but I will sure try my best. Which also means there will be a lot of really short trash games being played because well…. I don't have the time to do this with longer games and I own a lot of said trash.
Completed SG wins
Other completed games
Fourth week of November
I managed to squeeze a few games in there while being sick… gotta love being sick while on vacation… Good thing I decided to get home earlier from abroad.
Completed SG wins
Other completed games
Third week of November
But Mouse… it is Tuesday?!?! Well I was kinda busy making one of my biggest and oldest wishes come true over the weekend: Qlimax :D (image stolen off Reddit because my phone has a potato camera and literally ever image I took looks like shit and every video just sounds like shit :( ). Absolutely great night that I would repeat over and over again…. but it tires you out as hell. And then the travelling through the Netherlands, Germany, Austria and Slovenia to get home…. I am looking forward to finally sleeping in my own bed tonight.
Completed games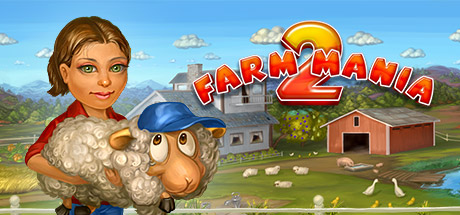 Farm Mania 2
Playtime:
6.2 hours
Achievements:
0 of 0
Review:
An OKish time management game that can get really chaotic and a bit repetitive. Works fine with Proton (it didn't use to a year ago) except some very very minor graphical artifacting and at the later levels it gets a bit laggy, but still completely playable.
Second week of November
I am trying to cram in as much gaming as possible before I am going to the Netherlands on Friday. I have absolutely no idea when the next weeks post will go up considering I will be at Qlimax on the night from Saturday to Sunday and travelling to and across Germany on Sunday and Monday. I am getting tried already just by thinking about that… I hope I survive :D
Completed SG wins
Other completed games
First week of November
I am a bit late with this post but I didn't get the chance to write it before now. Also RIP my headphones, I tripped over the cable and destroyed the USB plug T.T. Now I just have to hope that Amazon delivers the new headphones I ordered (Beyerdynamic DT 770 PRO) in this century or I will go insane soon.
Completed SG wins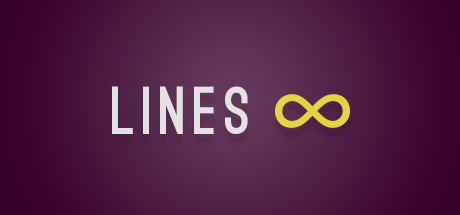 Lines Infinite
Playtime:
1.5 hours
Achievements:
100 of 100 (100%)
Review:
A decent numberlink game with 99 standard levels and an option to randomly generate them after you beat them all. The only thing that bothered me is that once you connect 2 numbers together if you try to fix the line position just a little bit you will have to do it completely a new because it resets the whole line. No issues on Linux.
Other completed games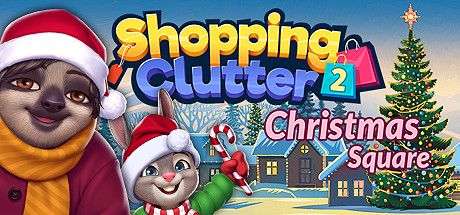 Shopping Clutter 2: Christmas Square
Playtime:
6.1 hours
Achievements:
20 of 20 (100%)
Review:
Basically a better and non buggy version of the game A Plot Story I played lat week. What you basically have to do is to find pairs of items and it was 140 levels of that + 20 levels of minigames (puzzles). It is OK but it gets repetitive as hell after a while. But for over 6 hours of content for 0.39€ I paid for it on sale I can't complain too much. No issues with Proton.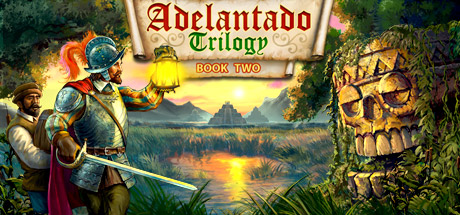 Adelantado Trilogy. Book Two
Playtime:
9.9 hours
Achievements:
0 of 0
Review:
An eh resource management puzzle game. My main problem is just that the levels take too damn long (sometimes upwards of an hour) to beat. And at the end of the second to last level it seems to have somehow bugged out and it was unsolvable (I had to get 1 single thing more to finish the level and I quadruple checked everything and there was no way of getting it) so I just called it a day. Works without issues with Proton.
October overview
October was not an easy month for me but I have powered through it and completed some games anyways :) Also Farm Together ate my life, but I can't complete it till next month due to one stupid achievement you can't get till a month after you started the game.
Completed since last post
Weekly Posts
First week of October progress
Second week of October progress
Third week of October progress
Fourth week of October progress
Completed SG wins
We Were Here Too

Hollow Steps

Action Rush

Zomby Soldier

ZombieHunt

Zombie Zoeds

123 Slaughter Me Street

Adam and Eve: The Game - Chapter 1
Other completed games
Discovery! A Seek & Find Adventure

Top Trumps Turbo

Painters Guild

Anti-Opoly

Island Tribe 3

A Plot Story

Chess Knight 2

A Detective's Novel
Additional statistics
Total number of beaten SG wins in October: 8
Total number of beaten games in October: 16
Total number of games won on SG in October: 5
Total number of acquired games in October: 8
Percentage of beaten SG wins: 35% (+0% since last month)
Percentage of beaten games: 30% (+0% since last month)
Fourth week of October
This week didn't start well (yay for being sick and stuff) and till today it didn't look like I wouldn't have anything completed but today something happened that kinda pushed me to do better sooooooo 6 completed games.
Completed SG wins
Other completed games
Third week of October
Not much to see here. Farm together kinda took over my life (Thanks Samwise :P) so I have doing pretty much nothing else other than sleeping, working and farming…
Completed SG wins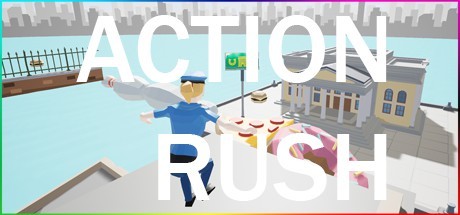 Action Rush
Playtime:
33 minutes
Achievements:
20 of 20 (100%)
Review:
It is an absolute trash of a runner/platformer game. Works fine with Proton at least.