Games I'm playing Veilor's profile
Playing to beat

Playing for fun/Pass time

banners created by me, more here http://imgur.com/a/cOidh I can create other game banners if anyone want, just write in any blogpost below!
---
Console Report 3 - Life, Tired & Switch
Wow two months since the last report, that's not good, not good at all. The reason? Well been tired most times after work, just wanting to play games and not think about much else, sickness coming and going and also the work I do over at truesteamachievements. So these reports will not have a set time, I'll do them when I feel they are needed, might be faster and might be slower. I'm just not committing myself to something if I can't handle it (less stressful things in life is always good)
Now on the the gaming I did during the two months I didnt post anything!
Finished Games
I actually finished about 4 games during this time!!
Gears of War 3

First one is Gears of War 3, a great ending to the trilogy on 360 (not counting Judgement, because..it's not appealing at all, also not numbered). A series I recommend anyone with an Xbox 360 or Xbox One(backwards compatibility) to pickup!
Kingdom Hearts 0.2: Birth by Sleep – A Fragmentary Passage

So yeah I don't have a PS4, but a friend does and when this was released he bought it and I went to him and we both played and beat it in about 3 hours. I'm a big Kingdom Hearts fan and played the original two for many many hours. And caught up with story in the side games. The graphics in this one is awesome and I can't wait for Kingdom Hearts 3 to be released (whenever that happens, square be slow)
Batman - A Telltale Series

I bought the entire series during the christmas sales on xbox one and finished it last month. It's a really great game, like really great. Batman fans, get this. It got story elements not found in any other comic place.
Gears of War 4

And I also finished the latest entry in the series! This game was done great by the new devs after epic stopped. It also ended with me wanting more story, it didn't feel like an ending, more like a surprise ending if you go by what they say during the playtime.
Games in Progress
Halo 5: Guardians

And once Gears of War 4 ended I booted up Halo 5! Well after deleting gears and spending over an hour installing and updating Halo 5…I've played one mission only but I hope it's a great game, all the previous ones were awesome.
Disney Infinity 3.0

So yeah, I found a new collecting addiction. This started like 3 weeks ago. And I might aready be up at 20 characters I think. Don't underestimate this being a kids game, it's fun and the play sets have great stories. I have 2-3 play sets to go then I have "beaten" it. Also the quality on the character figures is not something that breaks easily. Iäd say Infinity is way better collectible than skylanders. Lego dimensions though..it's hard to beat lego. But I haven't started that atleast!
Switch is coming
Only 4 days to go, then it's here. The Nintendo Switch. I pre-ordered mine back in October. I pre-ordered the new zelda last month. And I pre-ordered the charging grip a few days ago. I'm ready. Or should I say http://i0.kym-cdn.com/photos/images/facebook/000/077/988/my_body_is_ready.png (hidden in link to not give you nightmares)
Console Report 2 - Something happened!
Indeed, my first report is over a month ago! Well I should have done this weekly but you know, life! I got sick for about 2 weeks, stomach flu, cold, eye inflammation (it was a rollercoaster!). You might wonder how the hell I got all of these?! Well I work with children, only explanation you should need to understand that xD. BUT I did play games & I was naughty. I actually bought an Xbox One during the Black Friday, really cheap, really really cheap so I couldn't hold myself. But I haven't bought many games only game I have is Gears of War 4 which came with the system. Still focusing on console, mostly Xbox 360. Anyway this is what have happened!
I also decided to not record anything anymore, because it was just annoying having it run next to me. Might change until next time, who knows!.
Finished Games
Gears of War 2

I finished Gears of War 2 story and it was good, I played the first on years ago co-op with a friend. Getting Gears of War 4 set som incentive in me choosing this game to play :P.
Games in Progress
Gears of War 3

Just started this and still on the first level, but I'm dedicated to finish this series!
The Walking Dead Season 2

I bought this over a year ago on Xbox 360 and completed chapter 1, then I just didn't play anymore but now I got back to it since Season 3 is just around the corner. For now I have done chapter 2 (That chapter took 2 hours!, so not going to play everything in one go).
Pokémon Moon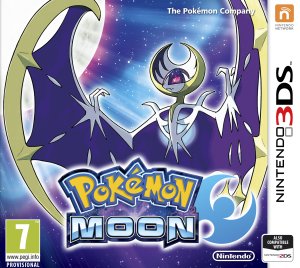 I'm a HUGE pokémon fan, so I had to get this one. But I haven't played it much, spent loads of hours wonder trading to get all 3 starter pokémon. then off to start the journey. And that's where I am, haha. I haven't found time to sit down with it but i will.
And that's my report. hopefully it will be better now with reporting my progress here!
Console report #1
Been one week now and I haven't played that much on console, Halloween events in both Overwatch & WoW took some time, but now those are over! I also went and saw Doctor Strange (great movie).
As for what I played, I played a single game.
Wolfenstein (2009)
I started this almost over a year ago and only finished half the game and then didn't play it again, until now. I spent the week and I now beat it (like 30 minutes ago)! Story was pretty good, and a must play for Wolfenstein fans. I only recorded this last session so screenshots are from the last part.
See you in the next report!
(also if anyone know a good spoiler code to use when I play several games, would be really great)
Operation: Console Backlog
I've been absent for probably more than 2 months from here, not much backlog reducing done. WoW Legion and Overwatch has taken my time, most of my time when I'm not working actually. But something changed. You can say it was switched.
With the recent reveal of Nintendo Switch I was reminded that my backlog for consoles is big. Not a couple of games big, but I mean big. Suddenly my steam backlog felt nonexistent. Why you may ask? well.. my steam games doesn't take up a whole lot of physical space!
And that's when I was reminded by something else I've told myself. Before I buy a new console I have to reduce my backlog by a great amount or else I'll just keep making it grow. I don't own a Xbox One or PlayStation 4 and as it is now I really want Nintendo Switch. But I can't buy any new console, I'll have to earn it, by reducing my backlog. Only then will I be satisfied.
So if you are interested in following my mission to combat my console backlog I will post my progress here weekly whenever I can (with screenshots!..I have a capture card)
Now here's my backlog! This backlog does not include my PS2 or most of my GC games (only Metroid Prime series so I can complete corruption on Wii)
Fullsize if you want a closer look on titles http://imageshack.com/a/img924/7885/7Sg8i4.jpg
WoW has a tight grip on me & group GA
Yeah, because it's now possible to level like crazy during pre-expansion event I'm just going at it like crazy before it ends when Legion launches.
Other than that I played some Nightmare from the Deep 3 as I like Piratethemed games and I had started this a while back when I got a bundle with it. Liking it. Puzzles are becoming harder though.
And since I'm stuck with WoW for the time being (it usually winds down once I get to maxlvl in the new expansion) I have had Archi's Steam Farm on to get all those card drops down! So my stats here when it comes to never played will probably look weird.
I have also been looking at my console backlog, which is not small by any means, and wonders if this group will be shifting towards all of gaming backlog, I have reported some none steam/PC stuff before and hope that's ok! (like this post).
Lastly I have a group only giveaway up over on SG, Jack Keane, point & click adventure game for those interested - https://www.steamgifts.com/giveaway/w3R5R/jack-keane
I mostly share GA's with this group but it was a while since I did group only here.!
Until next time!
Some reporting!
Since I beat DOOM I've tried getting all the achievements, but I just gave up on the hardest difficulty one, it's just not worth it.
Have I been playing anything else? I have, I did play Moirai, a game I recommend trying out if you haven't been exposed to youtube videos or spoilers.So I beat that, won't say much more than it took me two days to beat it, those who played it will know.
I also started Gemini: Heroes Reborn for the theme. Played about an hour and haven't touched it for a time now. It's ok, but really nothing I'd recommend.
Part from that I've played Overwatch & World of Warcraft a lot, as mentioned in my previous post. Summer event & pre-expansion event.
DOOM Beaten
So I beat DOOM yesterday, it was awesome, I've been playing it on and off since it somehow decided to crash for me on several occasions, I even had to start playing it in windowed mode so I didn't have to reboot my PC every time. Collected all figures, runes (there was one rune, damn it was hard), all intel and suit upgrades. Game is so fun I plan on getting all achievements. Which is something I hardly ever do nowadays anymore. Unless it's a really great game with reasonable achievements, and DOOM is such a game.
I recommend it to anyone slightly interested.
Fun fact, I got this game for about 1€ (9 sek) from Kinguin when I was browsing a month ago. I saw it and couldn't believe it, but I gambled with the price being so low, I couldn't be angry if it wasn't true, but I got the game haha
Been playing WoW a lot and some Overwatch, new WoW expansion around the corner so that takes away. But I'm slowly getting through Alice which is longer than expected and awesome.
I will get more into updating more often!
Faster progress report 4
Summer is here, less studies, just work in the summer. More time to play games.
Batman: Arkham Asylum GOTY Edition beaten
Replayed this version for the theme. I've beaten the GFWL & Xbox 360 normal versions several times before this one. I started this some time back but didn't finish it, but now I did. I actually started over to see how long time it could take to beat it. 5 hours give or take. Love this game series<3
Alice: Madness Returns started
I started playing this game and have so far beaten chapter 1. Love the design of it. Recommend this.
Overwatch
Yeah I got sucked in to this also! But damn if it isn't the most fun FPS multiplayer game I've ever played. Close to level 40 already since release.
Bayonetta 2
Recently bought this cheap (about 20€) for my Wii U and beaten a few levels, it's just as awesome as I remember the first one to be. I even stream my play to Twitch as I own one of those Elgato devices! My voice is sadly absent though.
I will try to come up with a fancier look for my posts, not that good with this syntax though so can't promise anything :P (help is appreciated)
Slow progress report 3
Well It's a while since I did my last report. What have I done since then? I think nothing. I played Overwatch when the open beta rolled around, other than that school has kept me occupied and made me not want to play :(. Which is sad because I love the theme, wrong timing of it though xD. Oh right I did start Outcast and Academy and started playing, but you can probably guess how that ended up..
I also added some bundles and free games to my account. Most notable the Humble bundle with "A Boy and his Blob". I had been hunting that down for Nintendo Wii for a long time and never found it so was happy when I saw the bundle!
And yes I still haven't completed Serious Sam 3. Damn you schoolstuff for being so important :P.
Slow progress report 2
Not much in the gaming since the last post, tired from school and those things. Haven't touched Serious Sam 3 at all since I last posted. But yesterday I won Dreaming Sarah on SG and today I just decided to have myself a break and check it out. I was pleasently surprised by the game and completed it also. I really recommend this one, I think be on the lookout for a bundle anytime with it.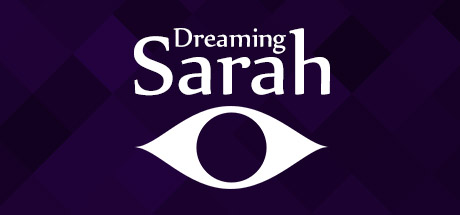 http://store.steampowered.com/app/296870