Downward Concept
April's Theme - All Things Devolver Digital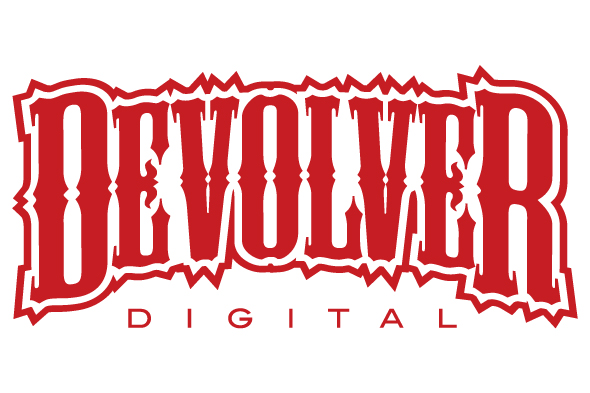 Assassins assemble! It's time for a new monthly theme!
The digital age prevails, everything is available with one click and while we're being flooded with generic Steam Greenlight cash grabs, we are also able to experience what great independent developers have in store for us. The amount of amazing games is overwhelming and finding the gems in the thicket of pixelated goodness can be time-consuming. Ain't nobody got time for that! Lucky for us there are publishers specializing on harvesting only the finest indie-games out there.
Upcoming games like Eitr, Mother Russia Bleeds or Enter The Gungeon made me realize that most of my highly anticipated titles this year come from the same publisher and they haven't disappointed me in the past either. If you haven't figured it out yet - It's Devolver Digital of course! Approved by of our beloved admins I proudly make this the first member-created monthly theme!
So play your Devolver Digital games, people!
With the help of Mandrill we collected some data on you guys - yes, we're watching you!
As of 03/23/2016 the group owns a total of 1080 games published by my favorite videogame label. 999 of which are either not played, unfinished or uncategorized (shame on you!) so enough to cross off the backlog! If you only own games already beaten or don't have any, don't be upset, there's an option for you to participate! More of that later.
Just a few games of their excellent line-up
To be eligible for the event you have to play your Devolver Digital games, replay them or, in case you don't own any, play some of their free titles. To know which games are published by them, click here.
Furthermore I want to honor Mandrill's efforts in making the website for the group, so please update your progress regularly on this website. For starters you can post a small review on the games you've beaten and post screenshots of parts you liked or found hard to get through.
A game is considered beaten when you get an achievement that indicates beating it, for replays you have to get a new achievement and submit the time played, preferably adding screenshots to the process.
This also applies to beating free-to-play games, which, if they' don't have achievements, require screenshots.
At the end of the month you have to post a list of beaten games to the theme's thread in the forum. The member with the most finished titles will be the fanboy player of the month. We will also post a leaderboard after the event.
And of course there will be giveaways for all participants, at this point you might know what to expect. Nelly will contribute some flicks to the giveaway pot, because they also publish movies.
Get to work!
If you have any questions about using the website, the event or how babies are made, feel free to hit me up on Steam or just comment down below!